How the Cybertruck Could Change Camping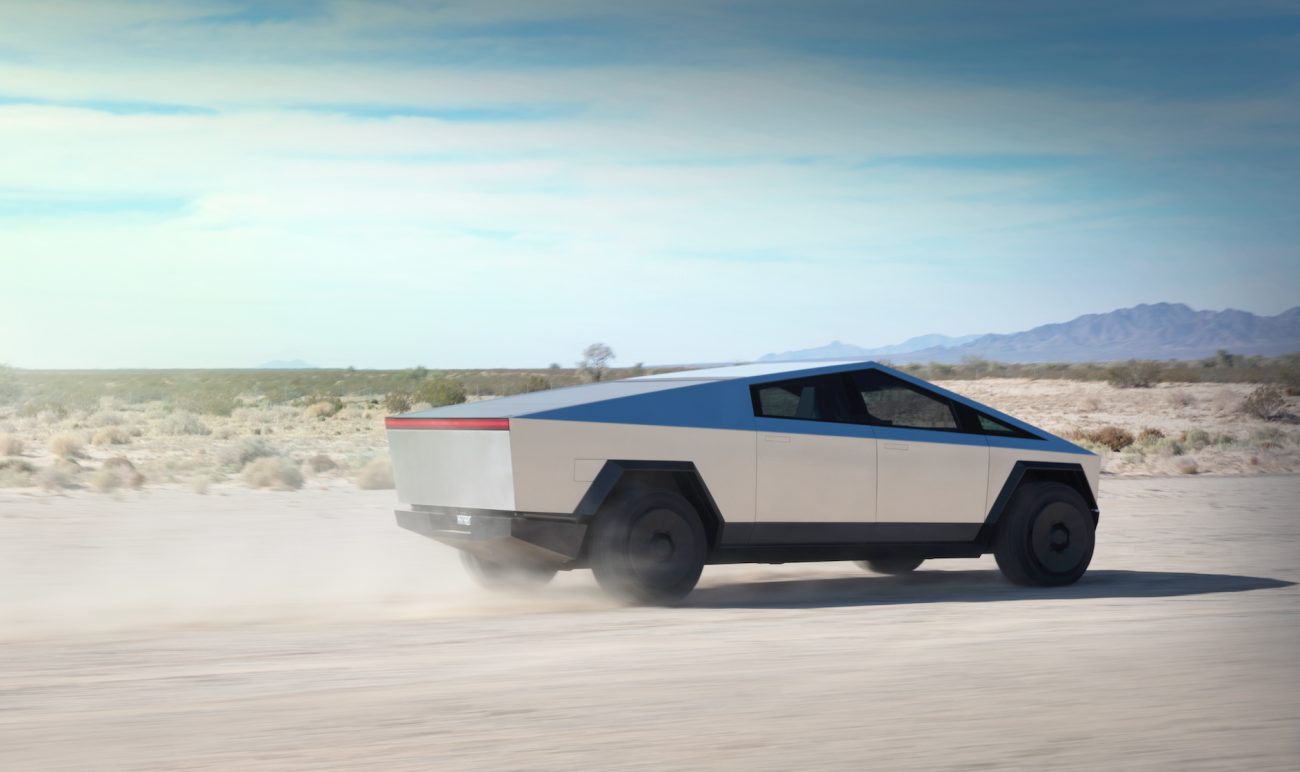 Oh Cybertruck. How you've flooded all my social media feeds the last week. I personally don't follow Mr. Musk all that much, but he certainly managed to capture a ton of attention with this electric truck launch.
Between the window debacle and the polarizing angular design, people just can't stop talking about it.
Here's the thing, though. The Cybertruck has a ton of really intriguing possibilities not only for the truck market, but for camping, RV towing, off-road adventuring, and even boondocking.
Some of them have officially been announced. Some of them have been trickling out via Elon's Twitter account. And some of them are just wild, crazy speculation on my part. Let's dig in.
Design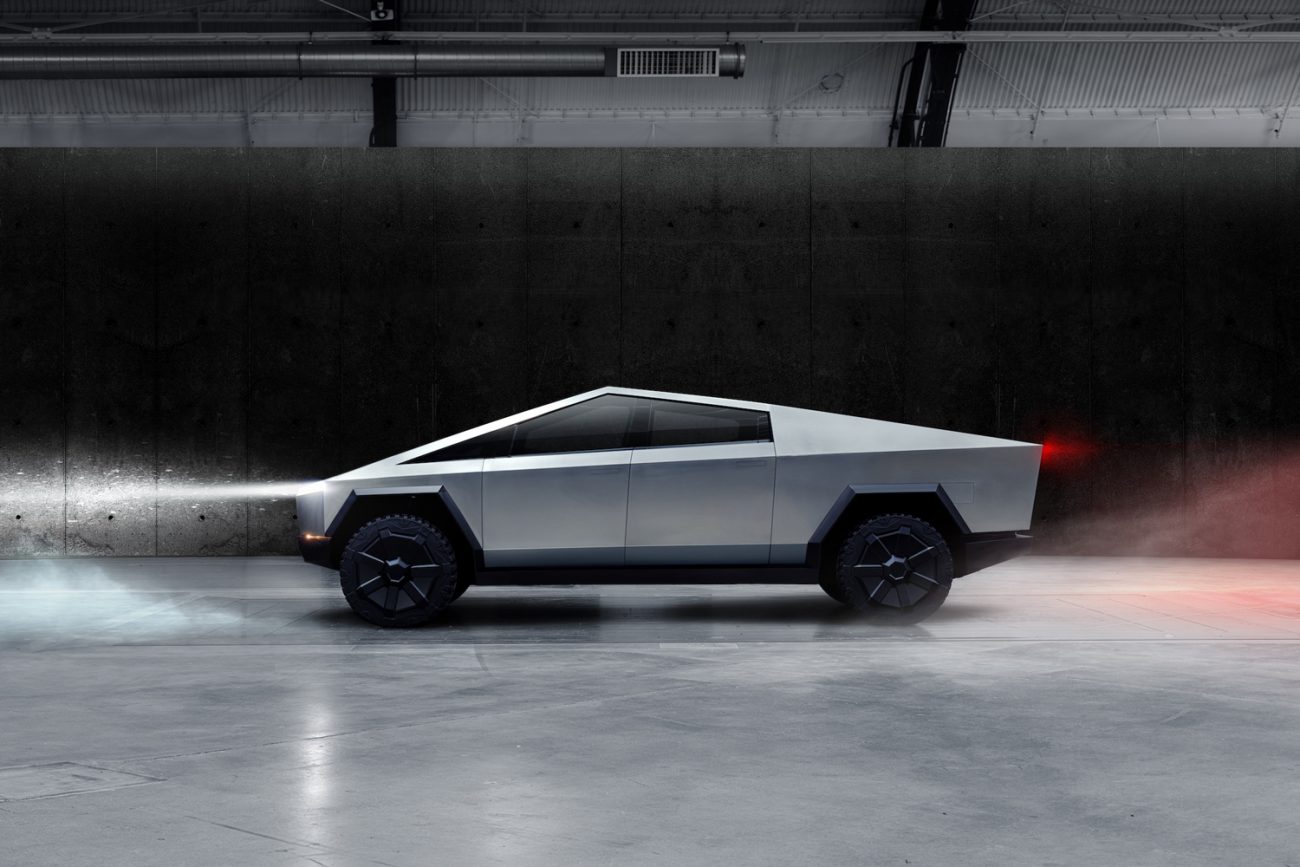 Ah yes, the Blade Runner inspired, much maligned trapezoidal shape of the Cybertruck is simultaneously mocked and loved by many. While I personally dig it, there are some really interesting reasons for the shapes.
It all comes down to the 30x cold rolled steel. Apparently it's so tough that the stamping presses break trying to roll and mold it. To even get the bending effect a deep score has to be made on the inside of the bend. Theoretically making the body out of this material means less material is needed, thus the reason for the surprisingly low cost of the truck.
Towing Capacity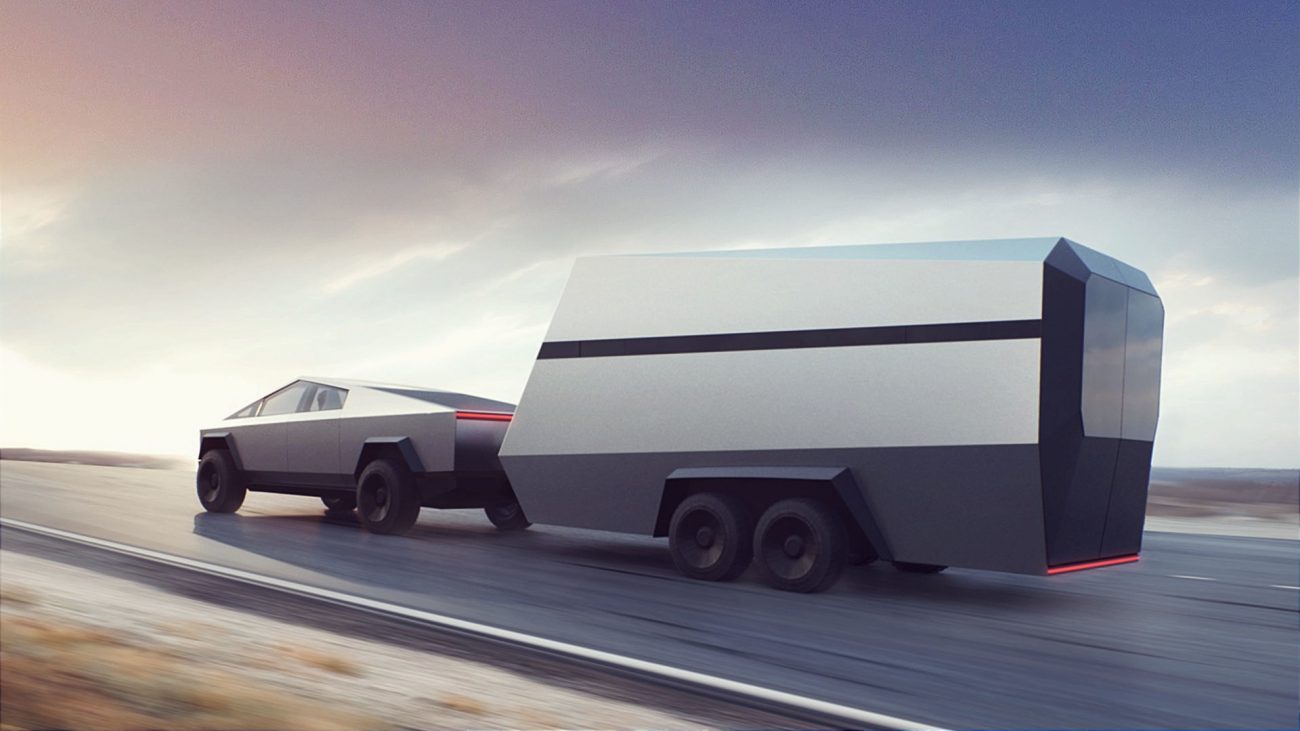 The Cybertruck comes in 3 motor variations, but the only one I'm really interested in for towing and boondocking is the Tri-Motor AWD. Anyone knows that off-roading and camping off-grid requires 4WD or AWD. Plus it can tow 14,000 lbs and go 500 miles on single charge.
I doubt that number includes towing, but dang. I don't get anywhere near that in my 2017 F250 gas. I would love to know what the range is for towing, but I imagine that's a hard number to share with so many variables. Either way, I'm impressed that the high end version is roughly the same cost as a new diesel truck.
One last thing to keep in mind - the crazy sloped sidewalls on the bed would definitely cause an issue for 5th wheel or gooseneck hitches. Which is generally the kind of connection you want towing over 10,000 lbs. So until we know more about optional bed configurations I'd say this is travel trailer only.
Suspension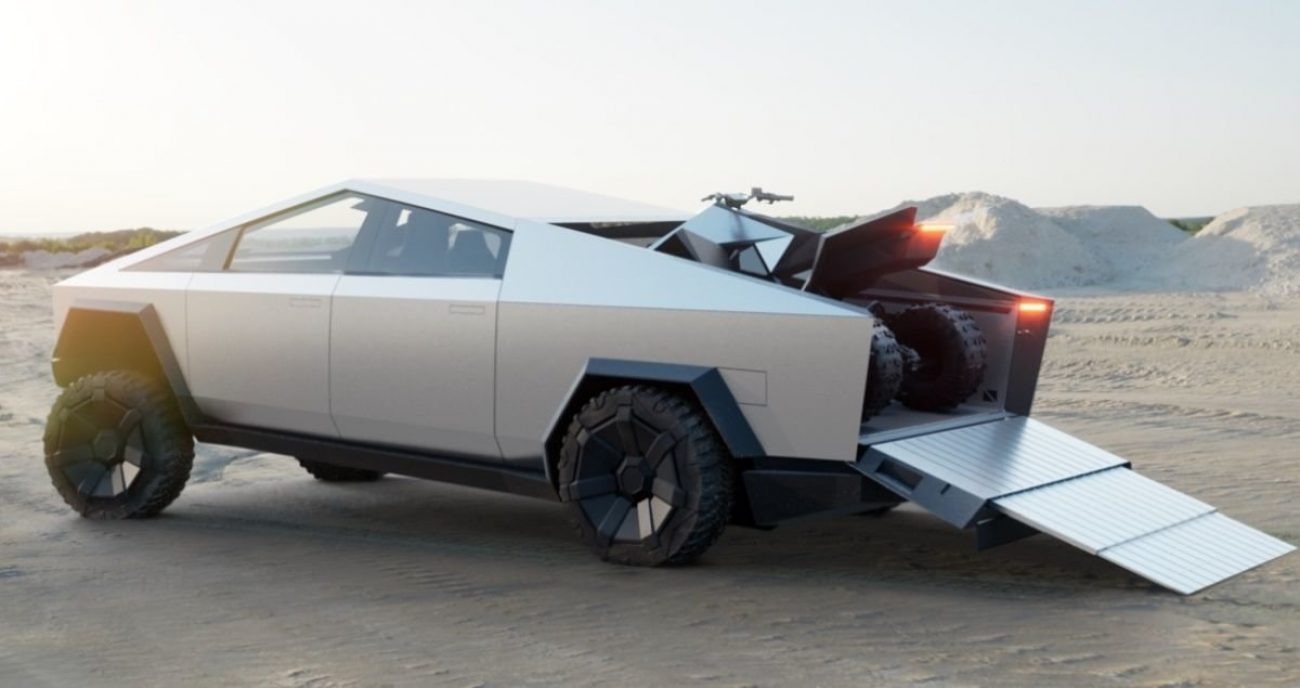 Another feature briefly mentioned that caught my eye was the adaptive air suspension. This allows you to raise and lower four inches in either direction for easy access to get in the doors or load up the bed. You can can get up to 16" of ground clearance, and it even has self leveling capabilities.
I can imagine this would be a lot of fun for off-roading, but also for heading down a rocky boondocking road towing your trailer.
Solar Panels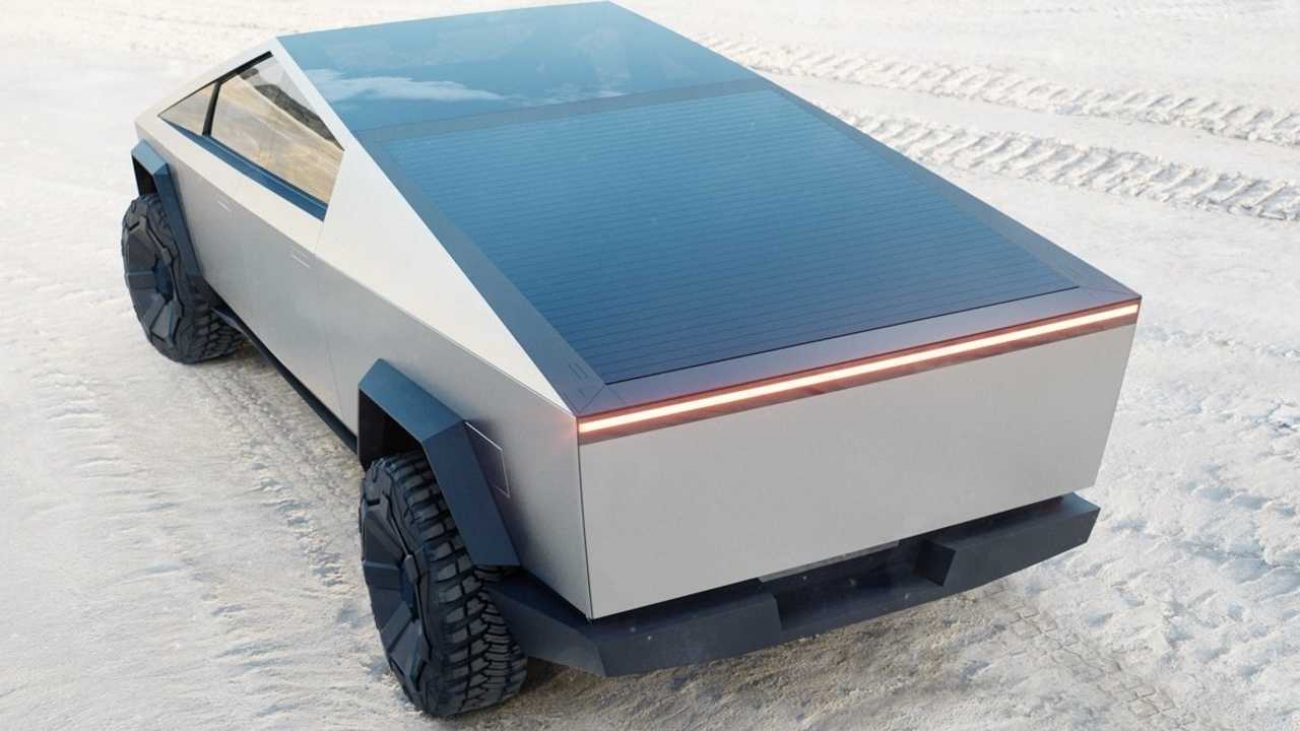 My first thought seeing the rolling tonneau bed cover was, "Can that be a solar panel? Because that would be awesome!"
Turns out they're already thinking about solar. On Elon Musk's twitter account he said:
Will be an option to add solar power that generates 15 miles per day, possibly more. Would love this to be self-powered. Adding fold out solar wings would generate 30 to 40 miles per day. Avg miles per day in US is 30.

— Elon Musk (@elonmusk) November 22, 2019
Wish I had some calculations on how many amp hours he's talking about, but it would definitely make me feel better about taking out in the middle of nowhere if I could charge it up with some solar power.
Camping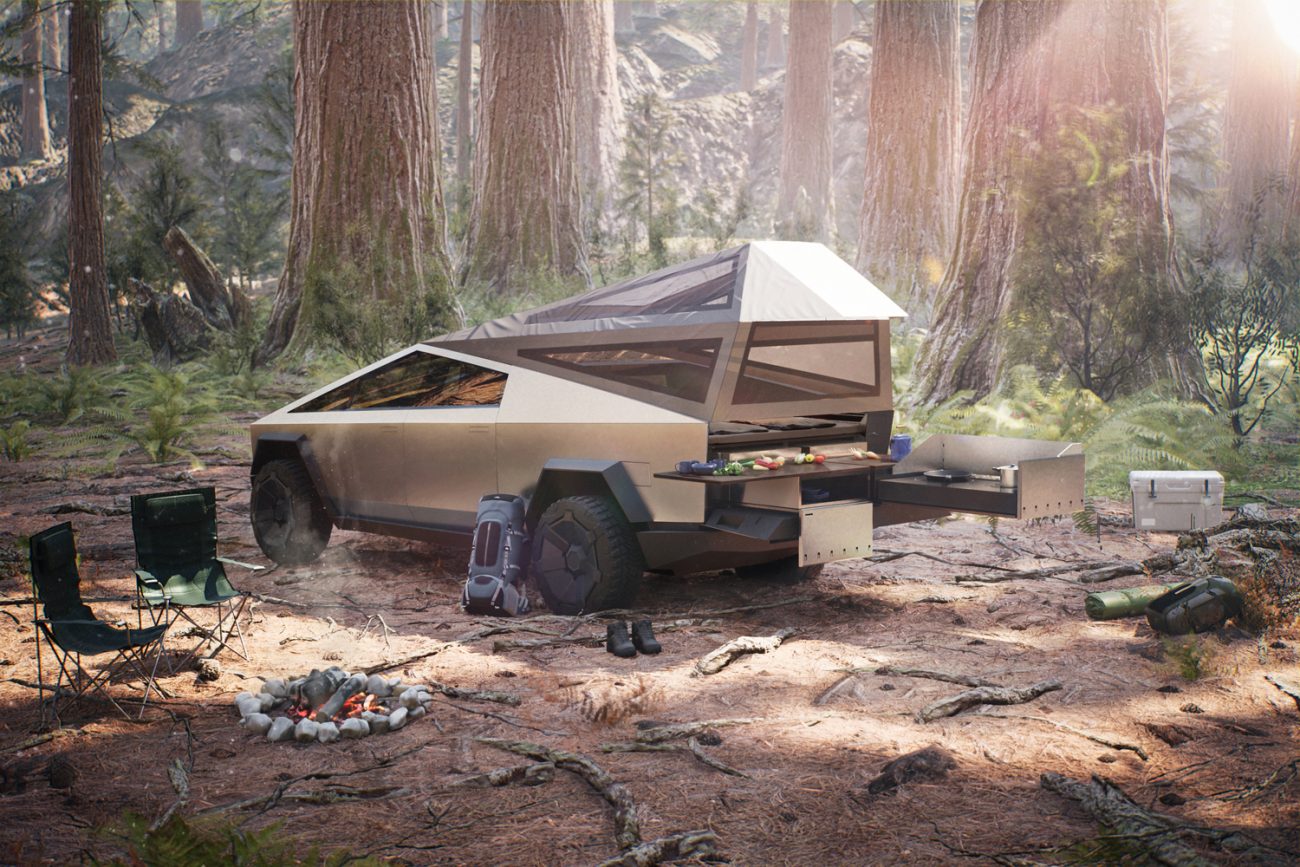 You may have seen this wild picture as part of the press release. It looks like a tent and a truck had a baby. What is this madness? Apparently it will be a purchasable option, according to Elon. I don't know about you, but that looks pretty rad. I'd love to know more about what's going on with the slide out kitchen under the bed.
Another fun fact I ran across. In Tesla Model S's there's a "Camper Mode" option. This lets the car do climate control and air filtration all night long without any tailpipe emissions or sound. No idea if this would work in the bed of the truck, but it's pretty fascinating nonetheless.
Boondocking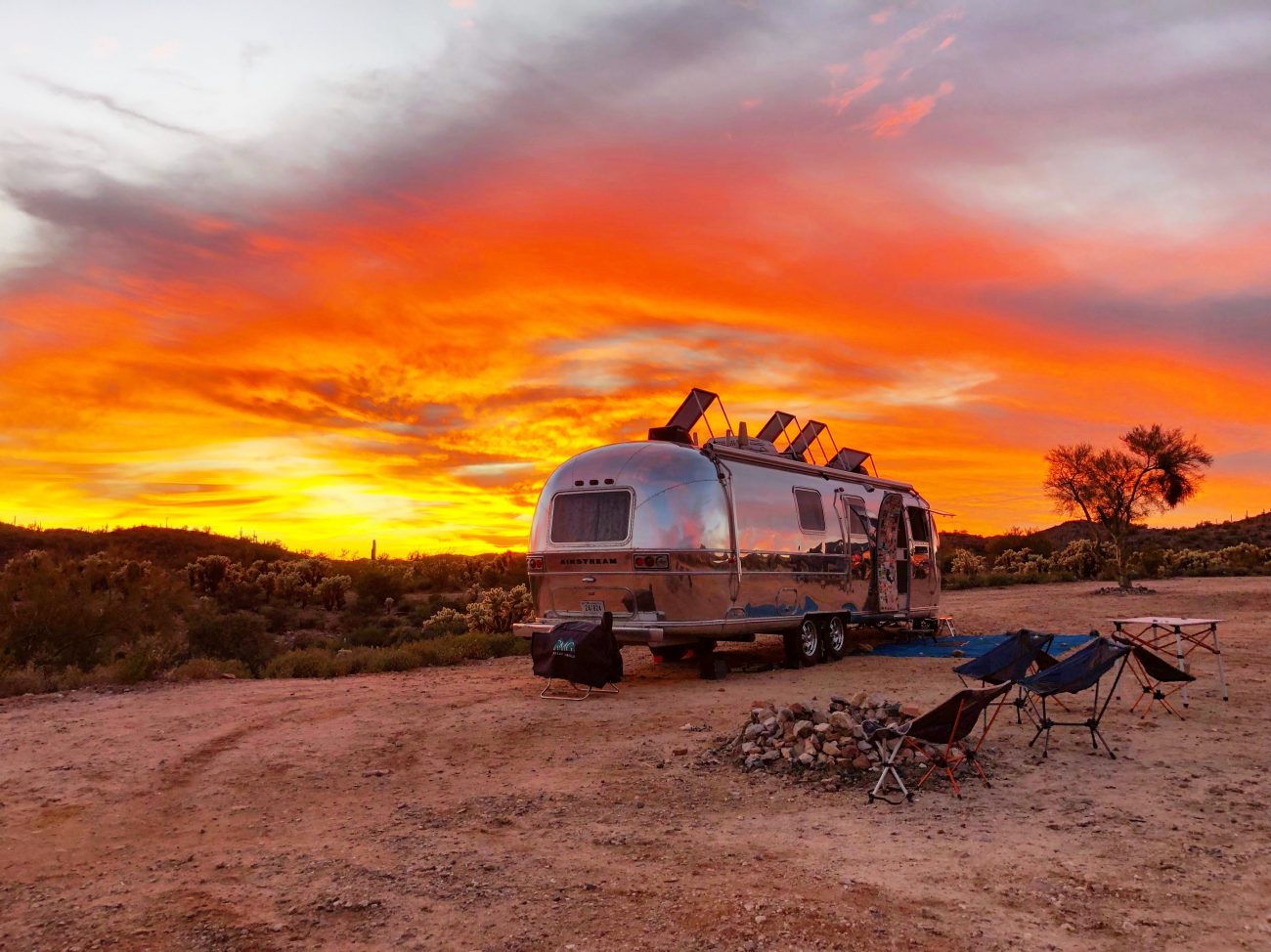 So does something like the Cybertruck make sense for boondocking? With the right options, maybe. In addition to the solar panels there's also talk of 110v and 220v plugs and an onboard air compressor. How cool would it be to plug your RV into your truck to charge the batteries, then drive the truck back into town to top it off?
It would be like adding a massive battery bank to your camping setup. I couldn't find the exact battery specs, but our friends beginningfromthismorning have installed an old Chevy Volt lithium bank to the tune of 2000ah(!). And I imagine the Cybertruck's tri-motor setup would be even larger.
What if you're not near a charging station, and the sun isn't cooperating? Turns out it is possible to charge a Tesla via generator, but it's not advised. And it'll take a really long time!
All I'll say on this is that the possibilities are intriguing, and we need way more information to know for sure. I wouldn't mind taking one out to the Trona Pinnacles for a week, though!
Tesla ATV's and RV's Coming?
Two other items really caught my eye in the promotional images.
The first is a sweet electric ATV that fits perfectly in the bed of the truck. Is it for real? Yes, apparently!
Mr. Musk says, "Tesla 2 person electric ATV will come at first as an option for Cybertruck."

You can charge it straight from the truck itself. Sweet.
And finally, there's that picture of the truck towing what looks to be some kind of futuristic trailer that perfectly matches the styling. What's inside? Is it another vehicle? What if Telsa turned this into a full-blown RV, complete with Powerwall, solar panel roofs, and all sorts of goodies?
Sadly, there aren't nearly enough answers on this front.
--
So there you go - all my thoughts on this Cybertruck craziness. Did I miss something? Leave a comment and let me know.
The Complete Boondocking Course
An in-depth set of handcrafted videos, workbooks, and resources that will teach you how to camp off-grid and save money:

We cover water usage, power setup, waste removal, internet gear, food prep, and staying safe.


Learn More
Apparel
Grab a fun, comfy t-shirt & help support our family.
comments powered by

Disqus