Plan an Epic Boondocking Trip
A FREE 5-day course for planning your next off-grid camping adventure.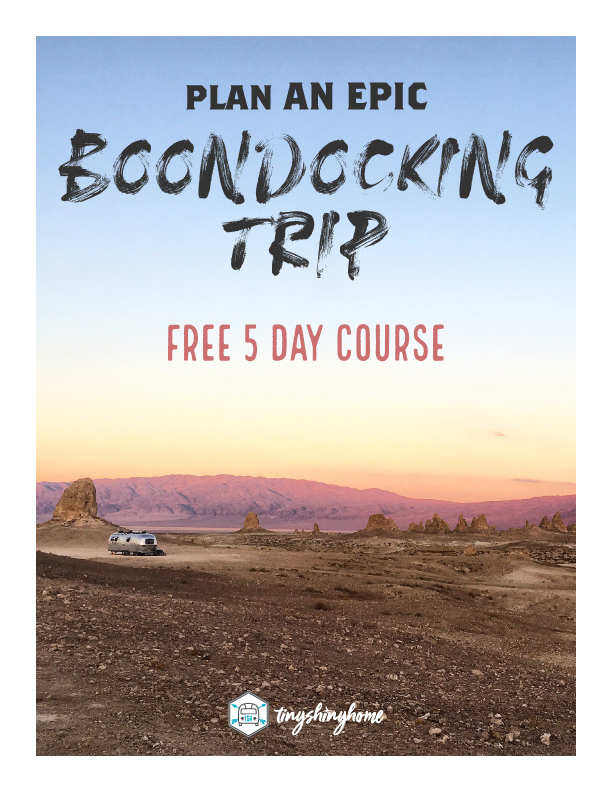 Can you believe last year we spent 6 months camping off-grid in our Tiny Shiny Home? It's true!
We want to teach you how with this FREE 5-day online course (no actual boondocking required). It includes:
5 days of practical, fun instructions + homework (seriously!)
PDF Workbook to fill out and follow along
PDF Planner
Simple, proven steps to give you a solid plan for your next boondocking trip
Get Access for Free!