Grass Roots Farmers' Co-op - Real Meat on the Road!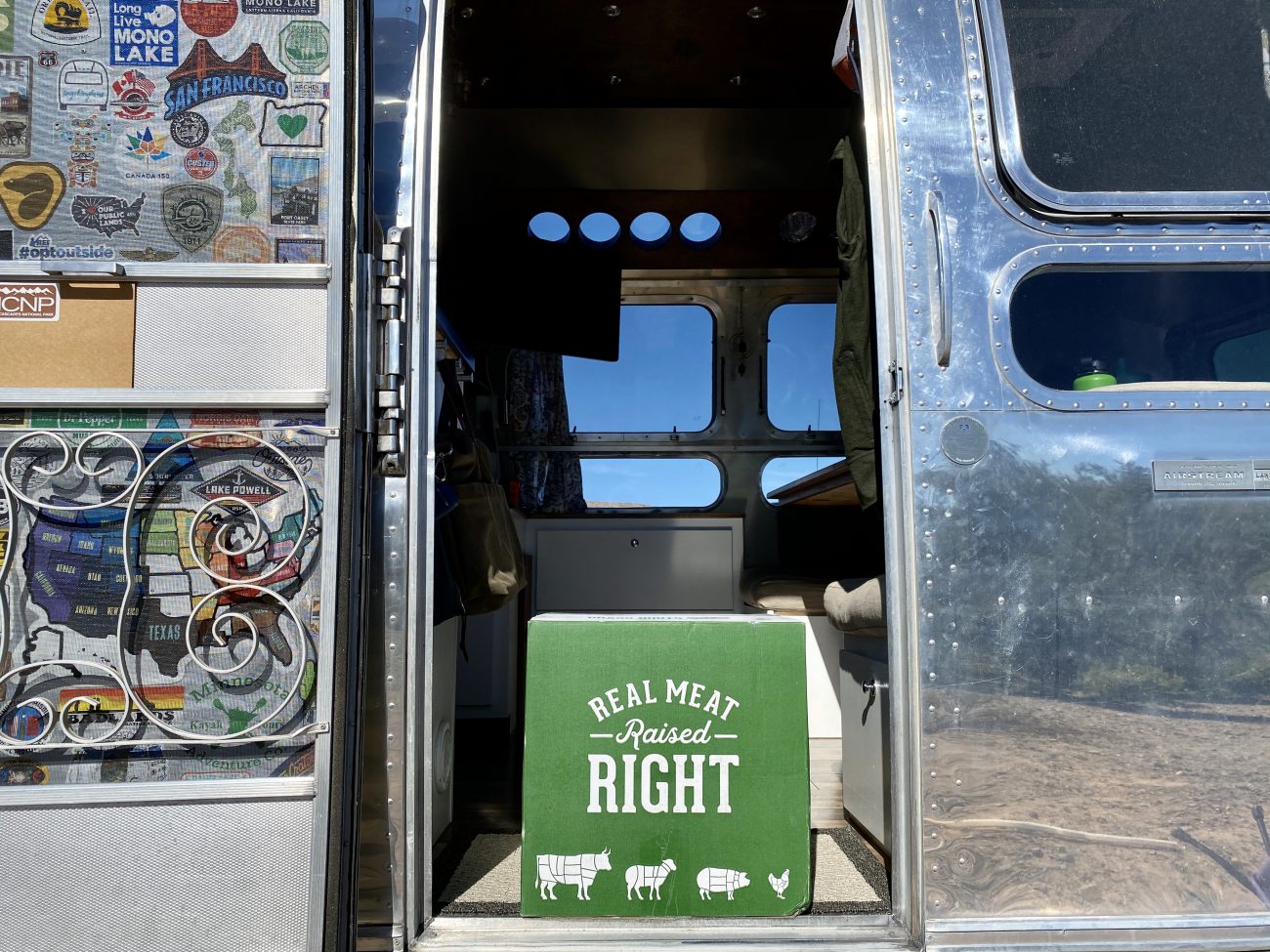 Traveling full time has so many benefits. You get to go so many amazing places that you may have never had the chance to visit before. You'll meet new people and find great friends along the way. But traveling full time also comes with challenges. Groceries being a big one!

Traveling full time means that occasionally you may be in the middle of nowhere. You may find yourself in tiny towns where the local grocery store is also the hardware store and there's not a Wal-Mart or Whole Foods for 100 miles. The cleanest meat option may be Tyson's Chicken in the frozen food isle. Umm, no thanks!
We've often joked that it would be so nice if we could get our groceries delivered to us out here while we're boondocking. But now that's possible...kind of. We love using Amazon Prime for getting shipments of supplies for the Airstream like Coco Coir for the toilet, or new propane pig-tails because the Arizona sun deteriorates ours so quickly. But we also use Amazon for dry goods like Tapioca Flour, Boba, Cocount Flour and Oats.
That's all wonderful and great, but what about meat? We've found it incredibly hard to find quality meat while traveling. We've lucked out in the summer months with finding great farmer's markets, but during the winter months your options are slim, especially while boondocking in tiny southern Arizona towns. We love being out here in the middle of nowhere, but we also want good food.
Well, we've finally found a place to order delicious meat and have it delivered to us! Grass Roots Farmers' Co-op!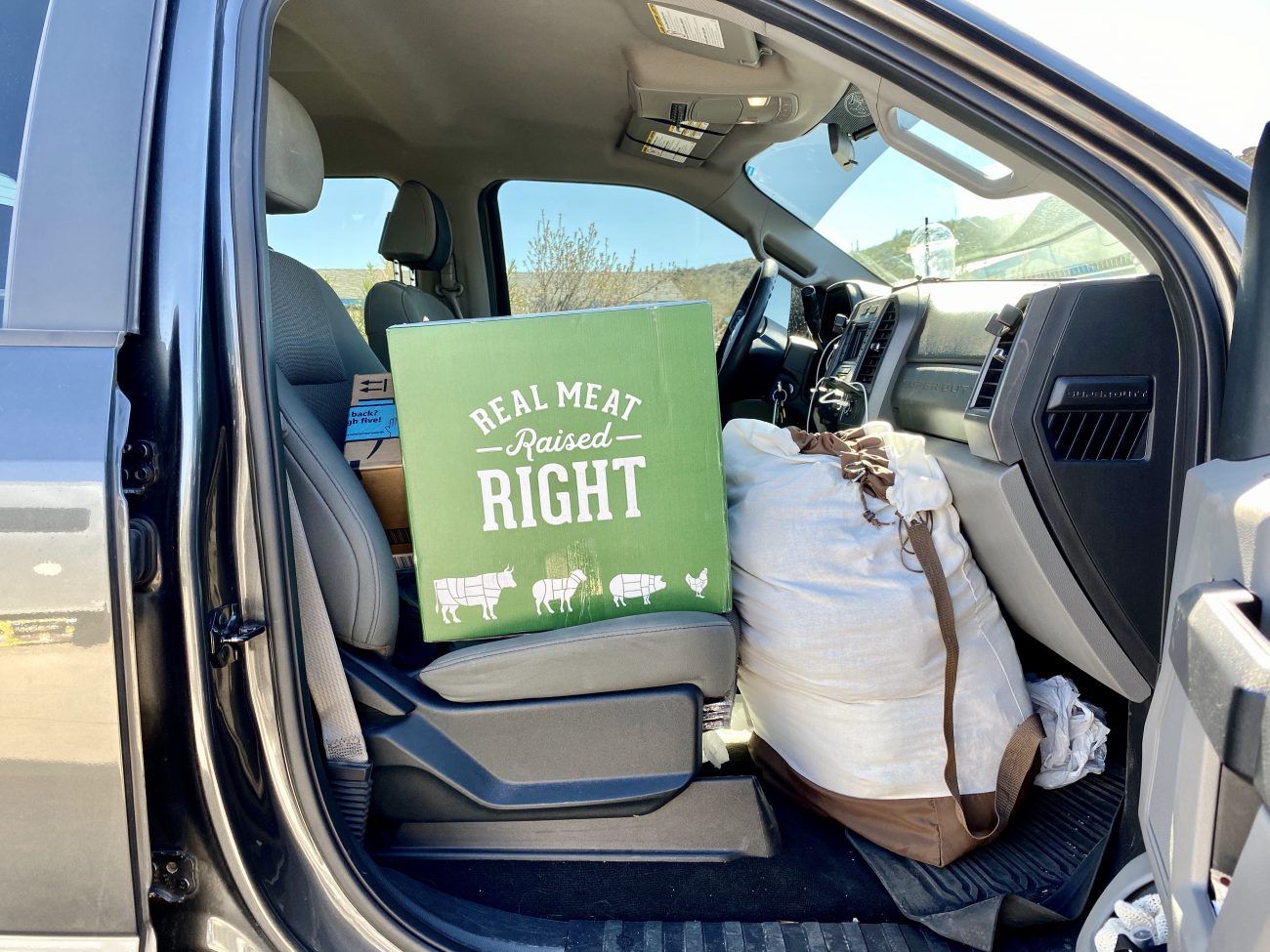 They believe that 'healthy animals should be raised outdoors with sunlight, fresh air, and clean grass' and we couldn't agree more. All the animals are pasture raised, grass fed, no pesticides, no hormones, no antibiotics and no GMOs are used! It's incredibly hard to find meat that clean and humanely raised. Especially while traveling.
Until we can raise our own meat, we will buy from Grass Roots Farmers' Co-op. Let's take a look at how they ship it.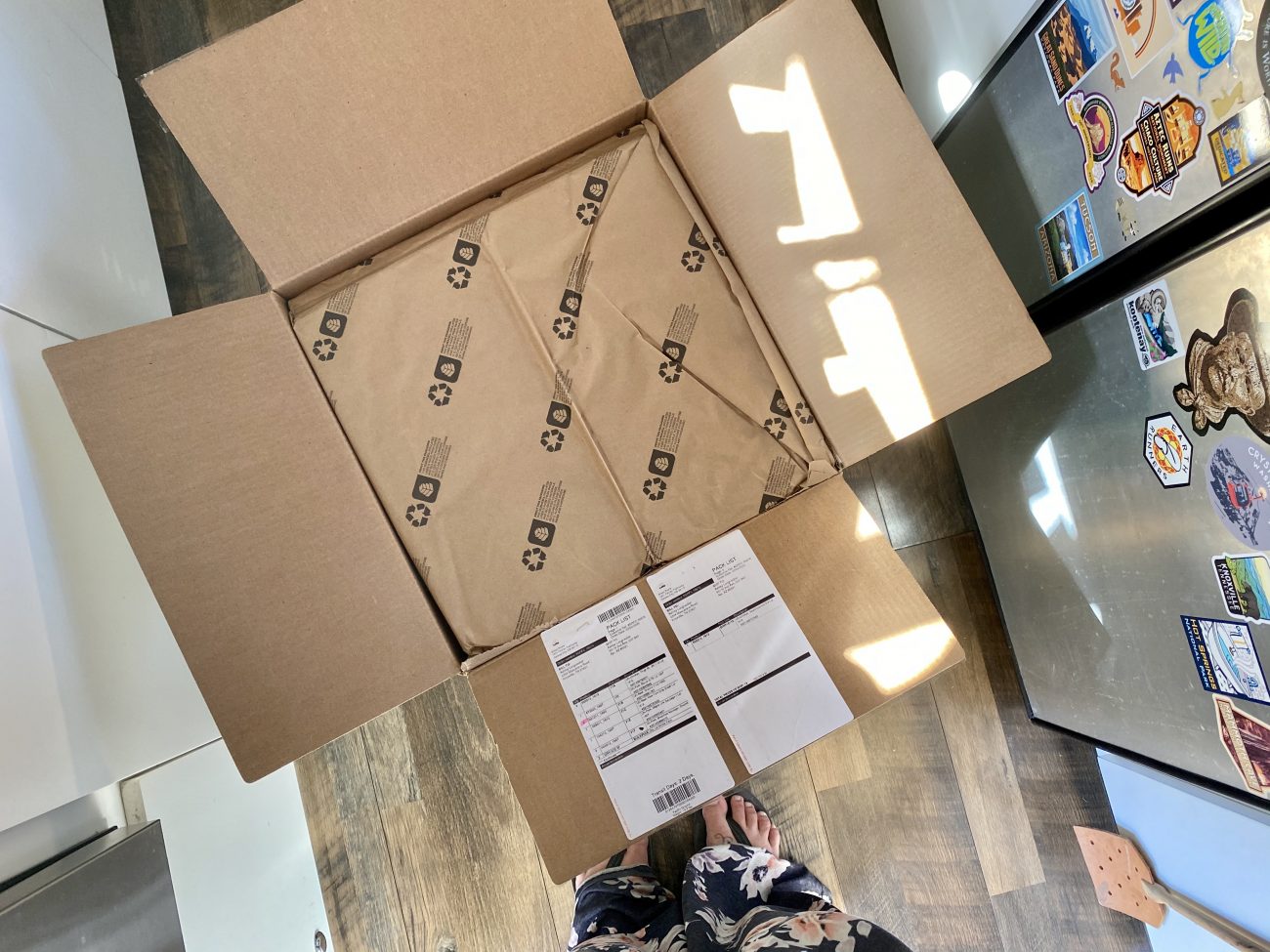 Your package will come via FedEx. Our first box was shipped on a Monday and we received it on the following Thursday. We were a bit nervous that the meat would no longer be frozen, but they assured me that there would be enough dry ice and insulated packaging that it would not be a problem. And they were right!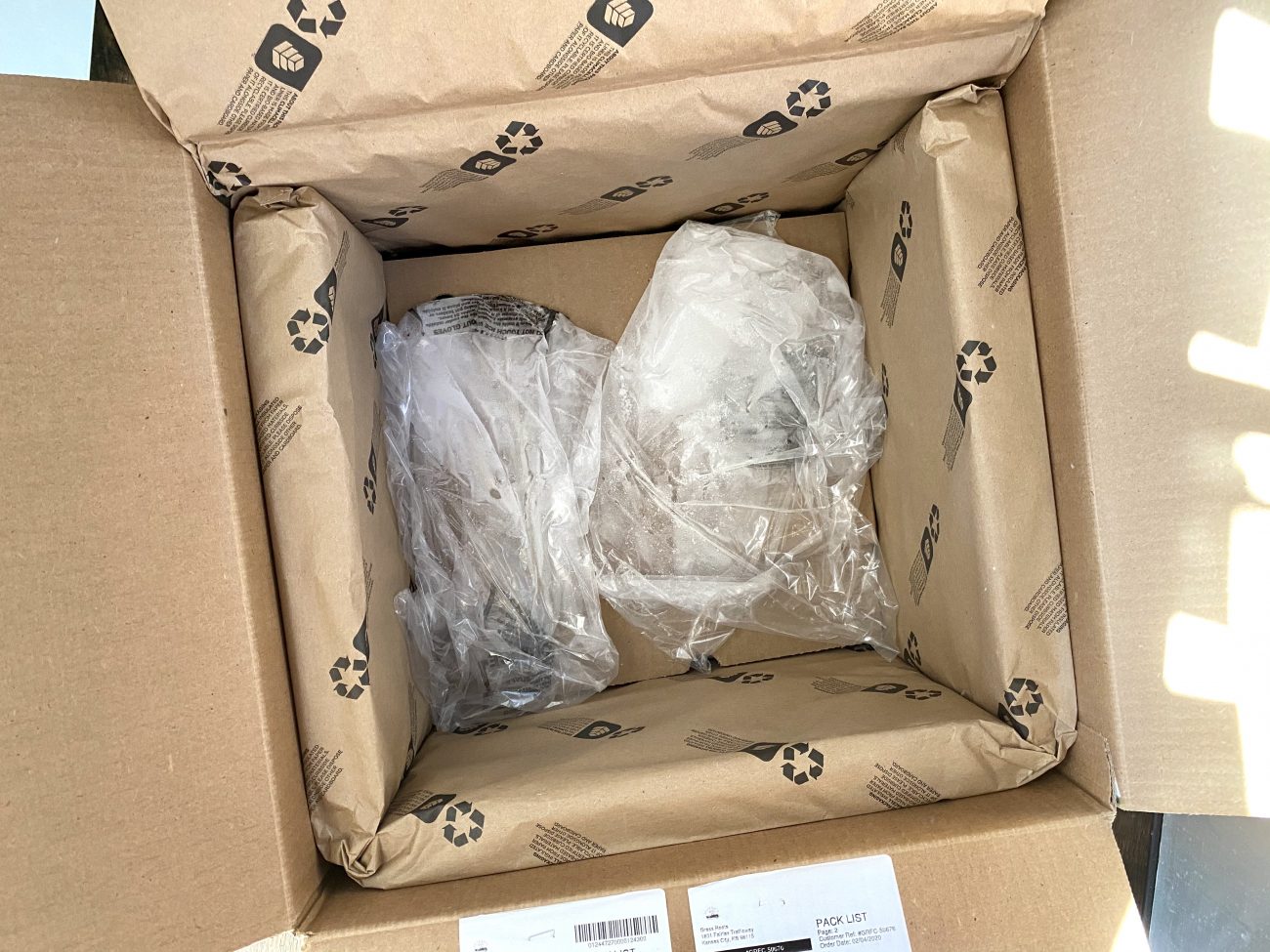 I LOVE that their packaging is recyclable and biodegradable. All the meat will be shipped frozen with enough dry ice to ensure it stays that way. Plus, shipping is free when you order over $120 worth of meat!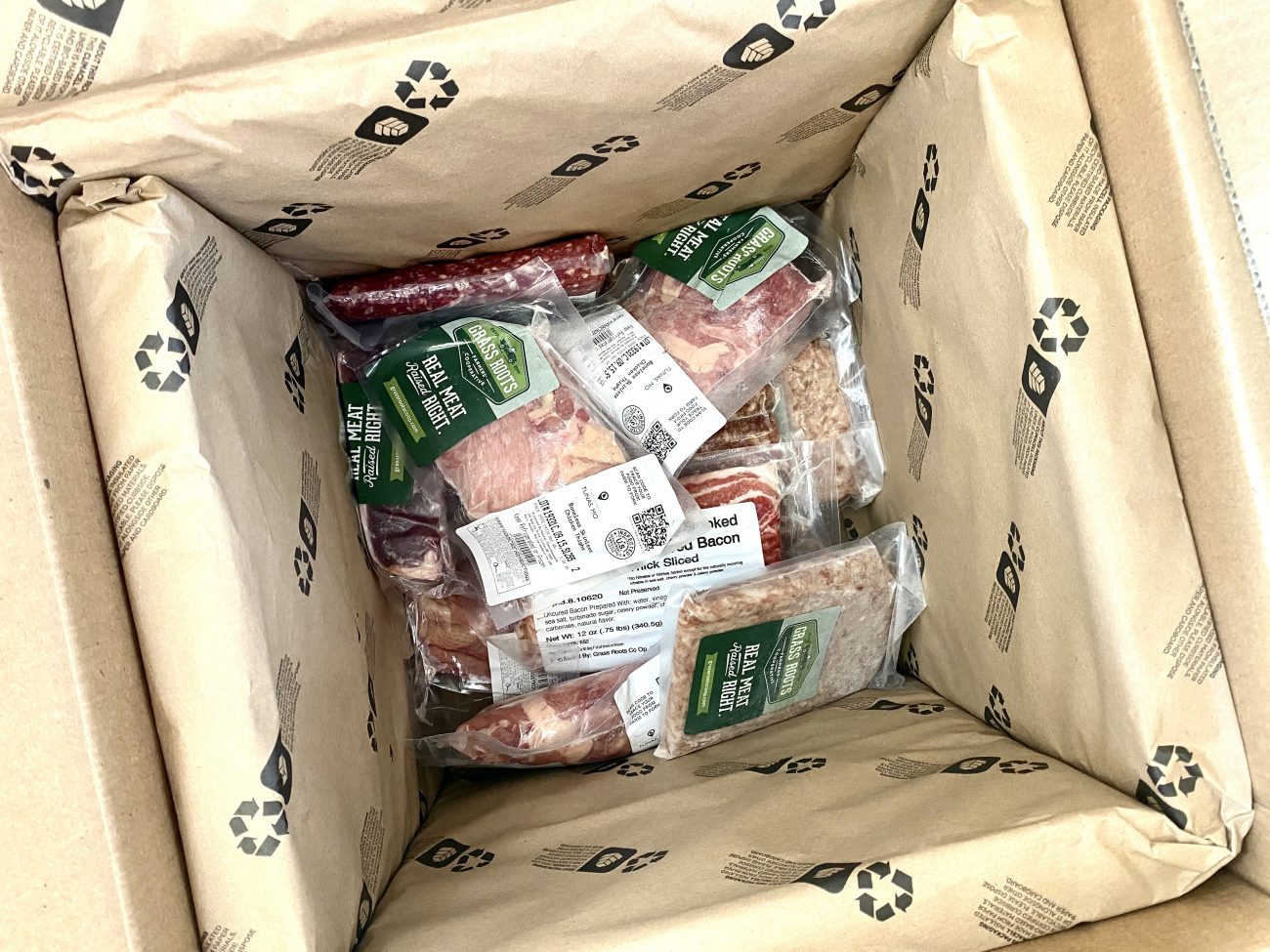 Using this service has taken a lot of stress off of me. When I go to a grocery and look at the meat selection it makes me want to gag. I often leave with no meat because I just...I just can't. I know that those animals were not raised humanely, and likely not even on pasture. In fact, they may have not even been outside!
Now I don't have to worry about the quality of meat I'm feeding my family. Each package of meat comes with a lot number so you can actually find out where your meat is coming from.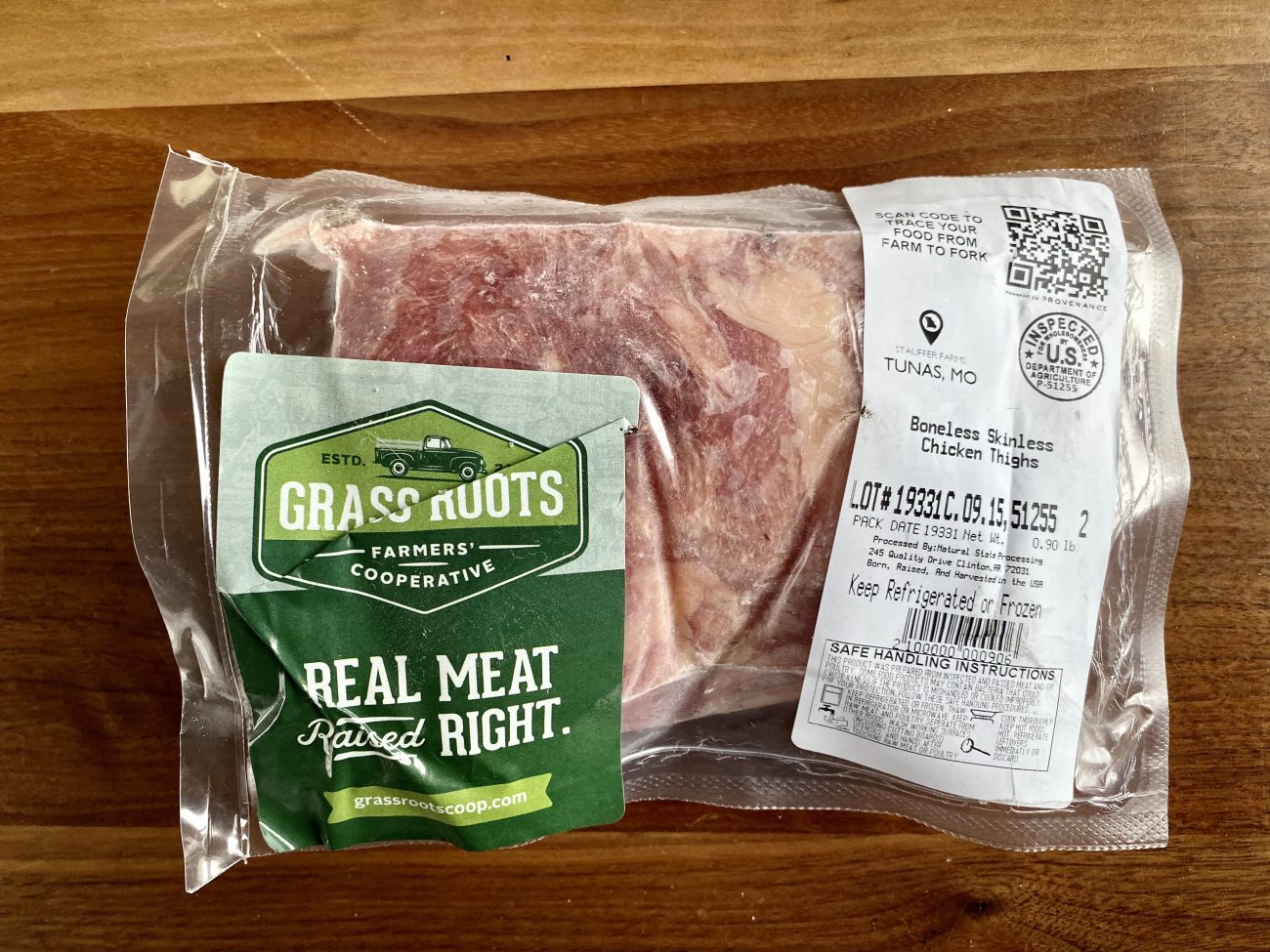 Once you taste grass fed, pasture raised meat, it's nearly impossible to buy meat at your local grocery. Not only does it look different, the taste doesn't even compare. We are hooked and we think you'll love it, too.
Click here for $30 off your first order from Grass Roots Farmers' Co-op! I highly suggest the Maple Sausage Links, Breakfast Sausage, and ground beef. YUM!
Become a Tiny Shiny Homie!
Subscribe to our patreon-style community & help support our family so we can keep making things for you! Get early access to videos, special behind-the-scenes updates, curated music playlists, & goodies like exclusive stickers and name drops in our videos.
Signup & Become a Homie
Apparel
Grab a fun, comfy t-shirt & help support our family.
comments powered by

Disqus