Beddy's for Bunk Beds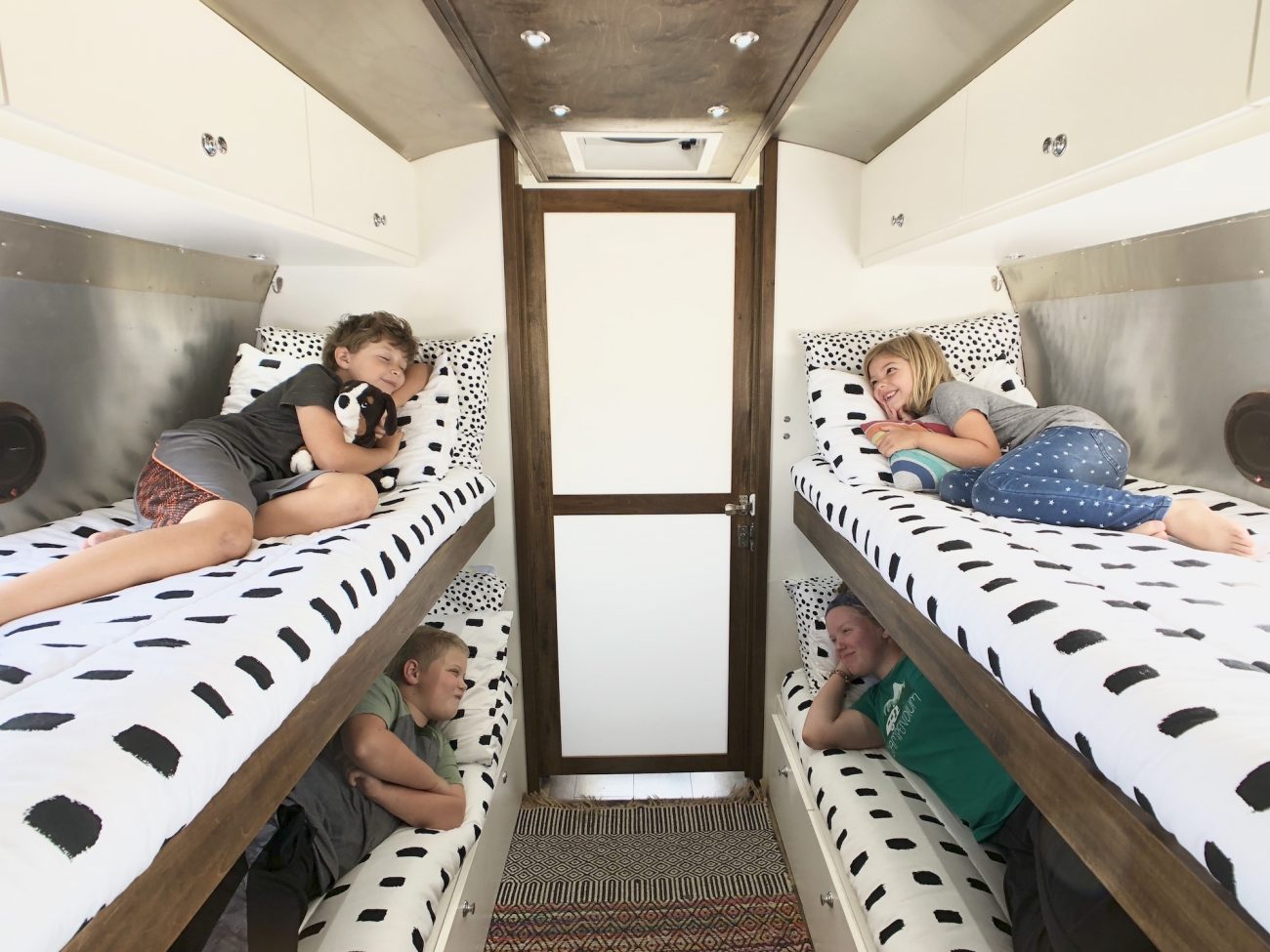 You may have read that we just celebrated our 3rd Nomadiversary! I still can't believe that it's been THREE years since we said goodbye to the suburbs and headed out on this grande adventure. It's been a wild 3 years. We've learned so much and we are constantly finding things to make our lives a little simpler while on the road.
One of the biggest struggles in a tiny house is keeping things neat. Everything has a place and when it is not in that place, it makes our home feel unkept and dishelved.
If you have bunks in your RV, or even in your home, you know what a pain it is to make those beds. And just forget about the kids doing it on their own. Between a fitted sheet, top sheet, and blanket, asking them to make their beds daily was causing a lot of unnecessary stress on all of us. We started looking for a simpler solution and we came across Beddy's!!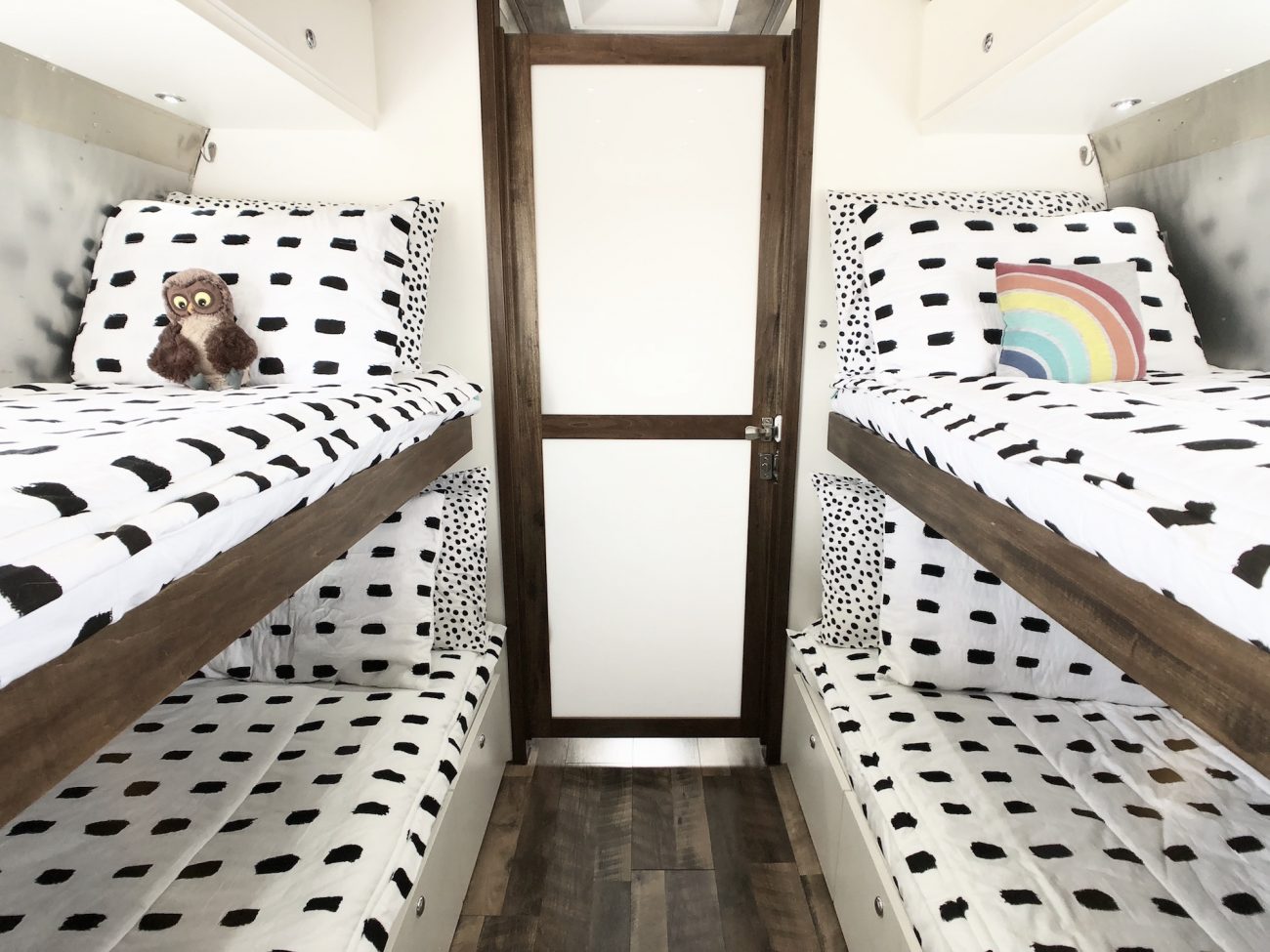 It was a lightbulb moment! Beddy's is like an all-in-one solution. Think of it like a giant sleeping bag for your bed, but way better.
Beddy's is one piece that goes on like a normal fitted sheet, but what set's them apart is the zipper topper!
You just zip each side down (or one side, whichever you like) and get into bed. You can even fully unzip the topper for easy washing or for those of us who like our feet to stick out of the covers.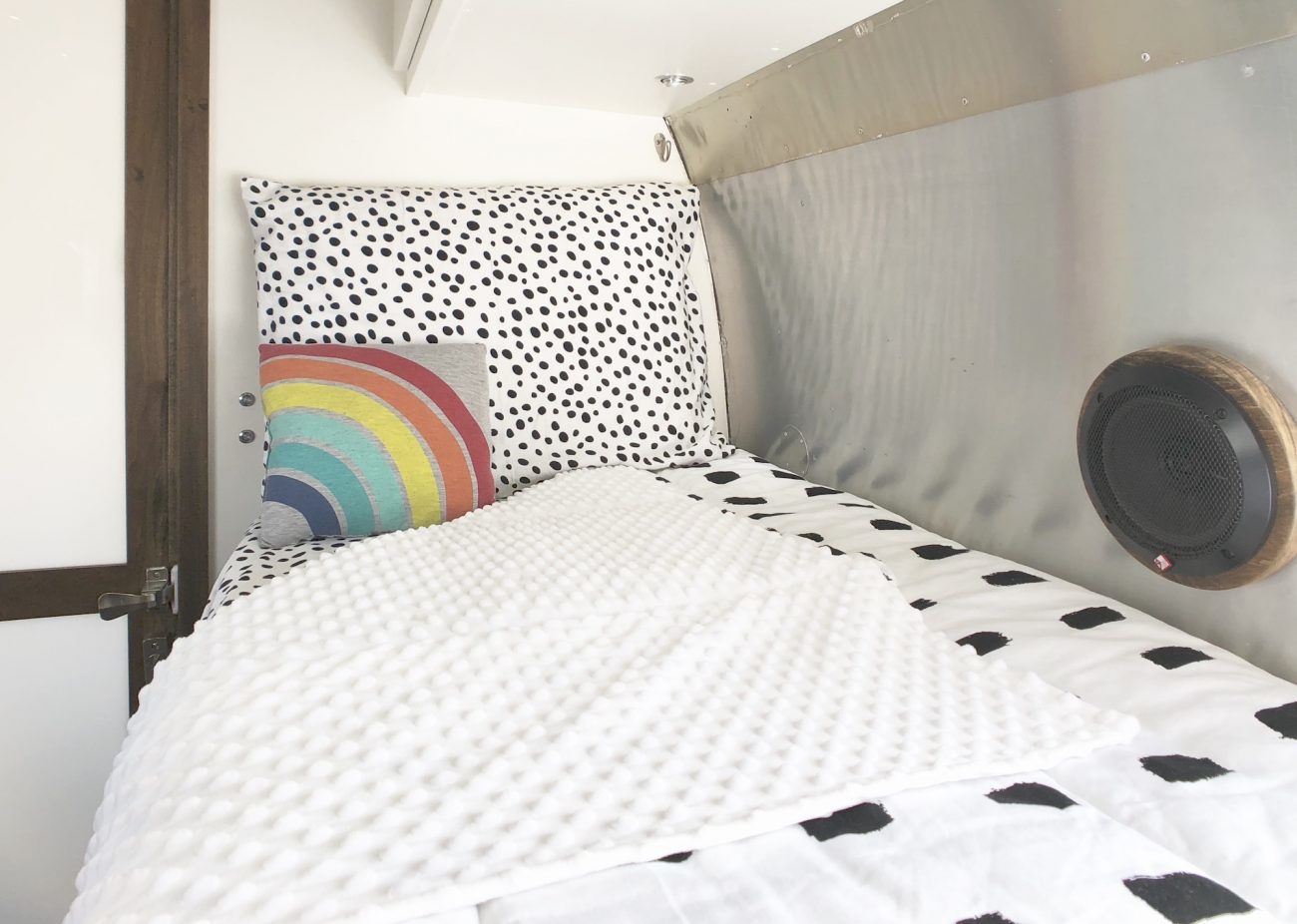 We are loving that the kids can make their own beds by zipping them in the morning. No more messing around with stray sheets and blankets falling off the bed. It's so easy for them, even the littles on the top bunks can zip up their beds now! And these zippers are made to last!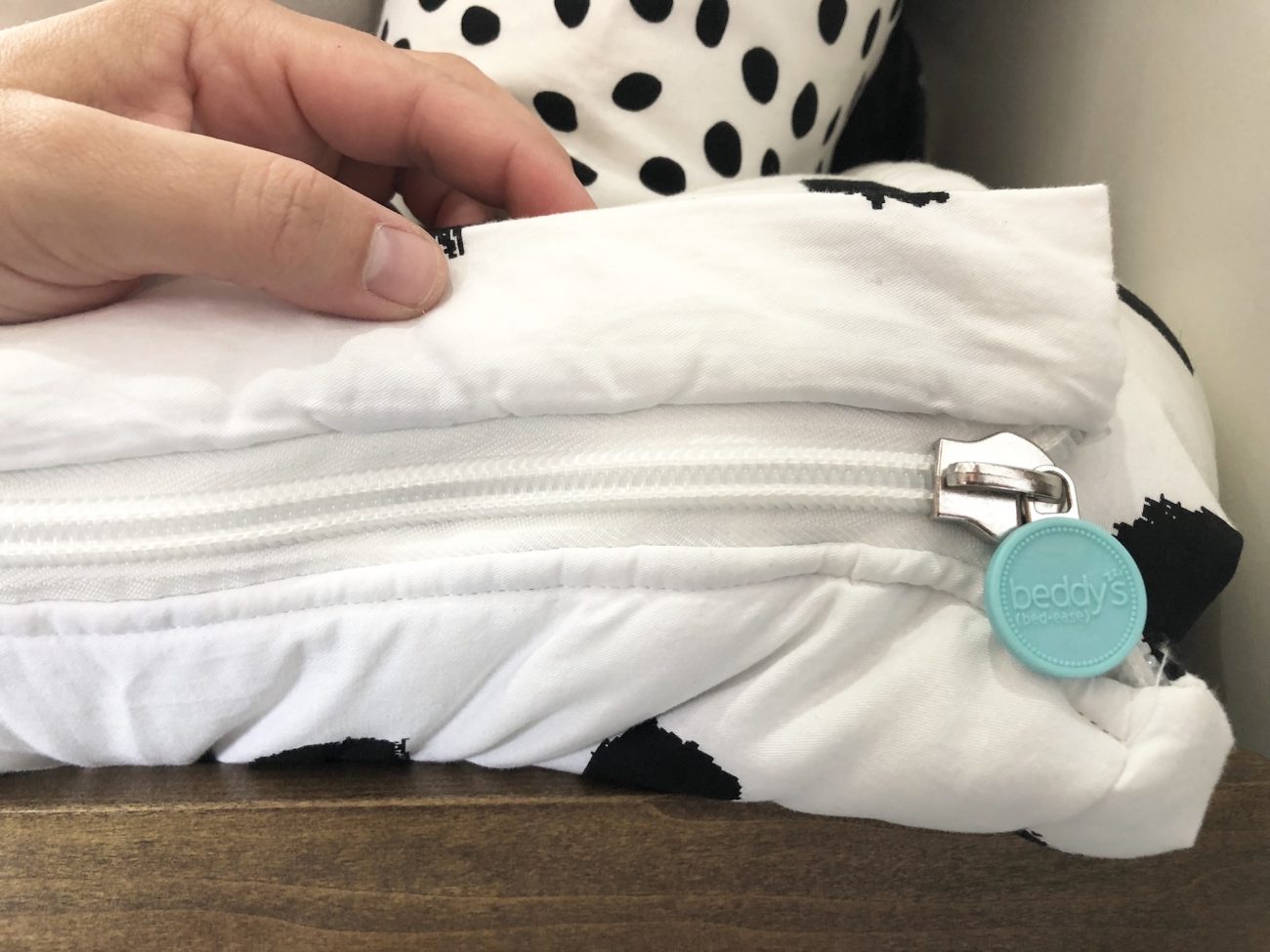 In our Airstream, we don't have standard size twin mattresses so we just purchased some clips that go under their mattresses to hold their Beddy's in place! So easy!
I love the Dash pattern, too. It really brightened up the space and makes everything look cleaner and brighter and organized. Hello Spring!!
The kids LOVE the minky fabric so much that I'm having trouble getting them out of bed in the mornings.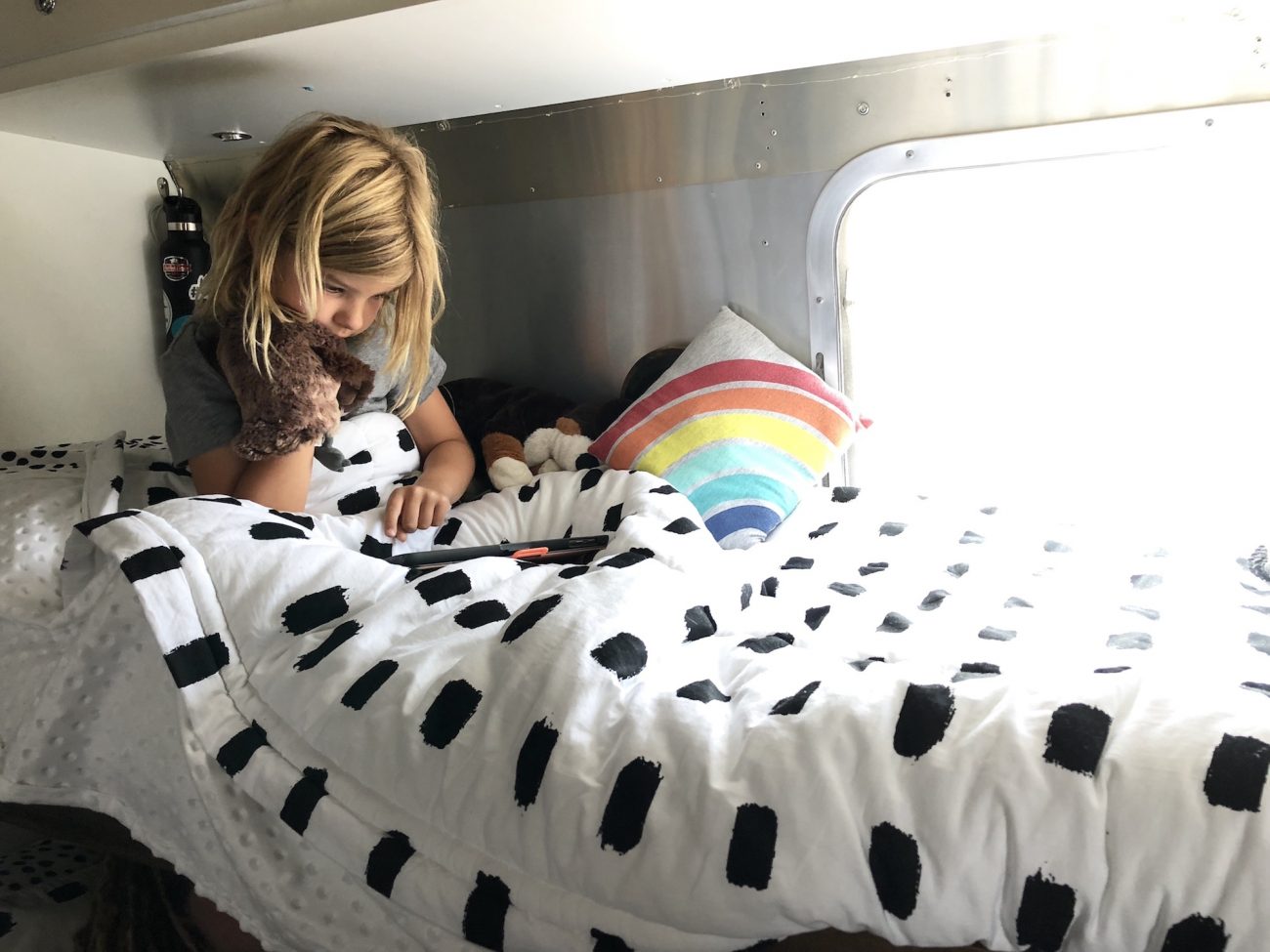 I'm a bit jealous and may need to purchase one (or two) of the Beddy's blankets for our bed!
If you have bunk beds, or just want your bed to always be neat and tidy, Beddy's is a huge time saver and we cannot express how much we love this product.
Zip on over to Beddy's to check out their super cute new styles and watch this video on how easy they are to use!

Happy sleeping!
Become a Tiny Shiny Homie!
Subscribe to our patreon-style community & help support our family so we can keep making things for you! Get early access to videos, special behind-the-scenes updates, curated music playlists, & goodies like exclusive stickers and name drops in our videos.
Signup & Become a Homie
Apparel
Grab a fun, comfy t-shirt & help support our family.
comments powered by

Disqus