Mini VRM Solar Wiring Diagram
Detailed hi-res PDF illustration of our remote managed mini 12V VRM Solar System. Used for low power installations like pump houses and sheds.
Hi-Res, Zoomable Glory
Get up close and personal with this super detailed, impeccably illustrated hi-res PDF.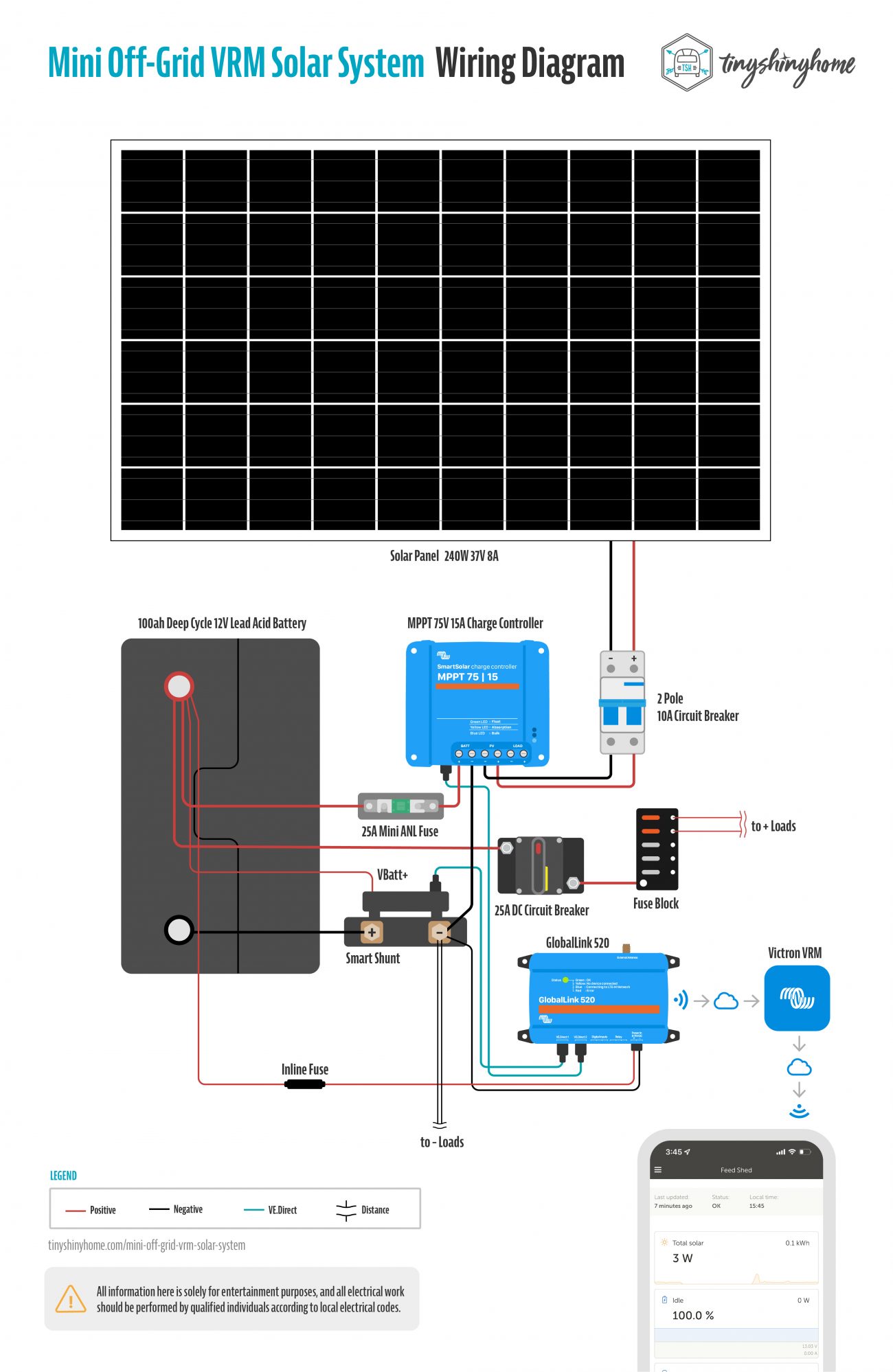 Bonus Wiring Configurations
We know there's more than one way to wire up a small solar system. As part of our full installation article we also provide additional diagrams covering additional charging sources, load examples, and explanations of how the GlobalLink 520 gets its data.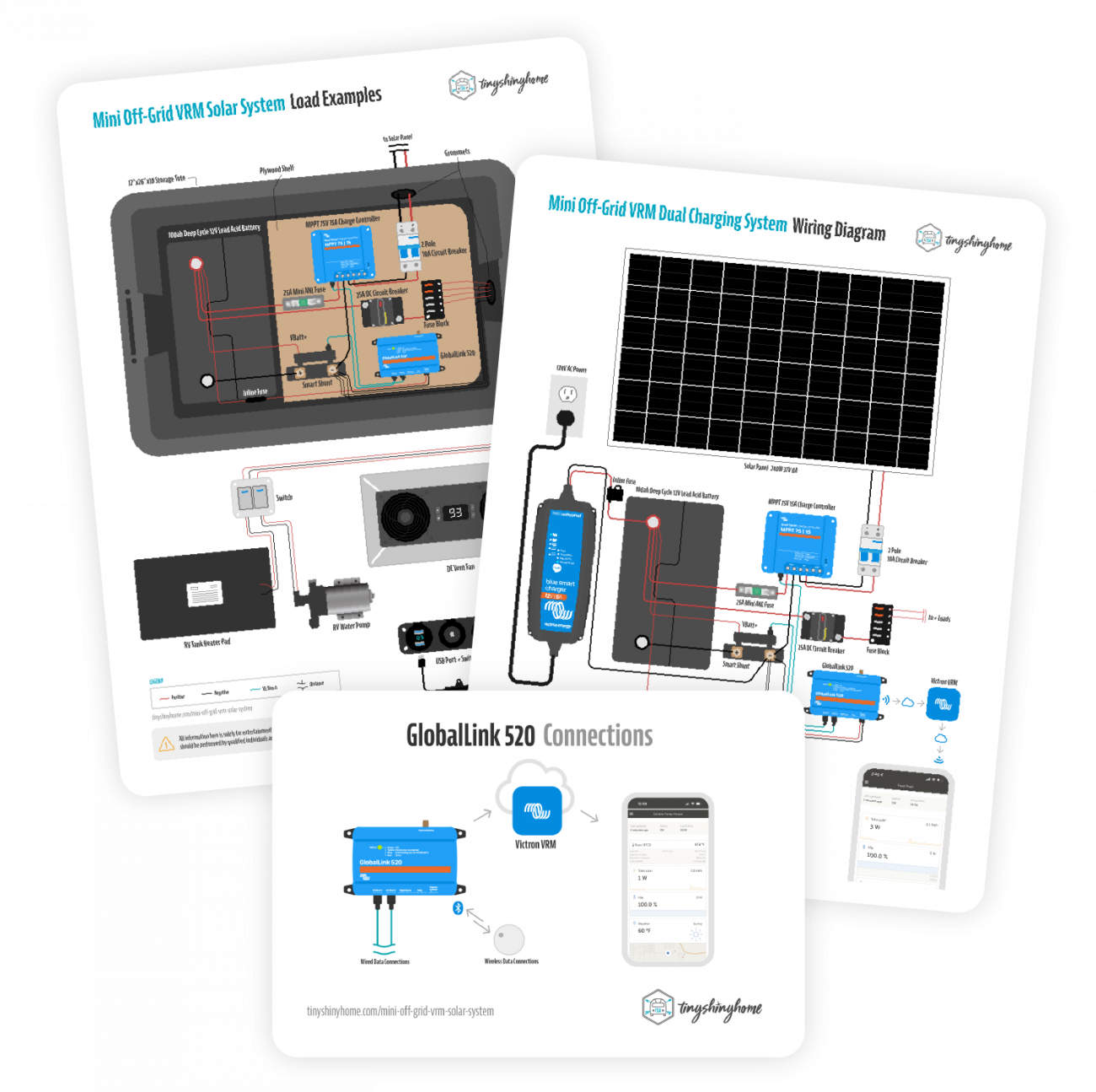 What's Included 
Use the full diagram to see everything connected together in high res detail, and individual bonus config illustrations to see how you can customize it for your needs.
Mini Off-Grid VRM Solar System.pdf • 464 KB
Mini Off-Grid VRM Solar System Load Examples.pdf • 154 KB
Mini Off-Grid VRM Dual Charging System.pdf • 470 KB
GlobalLink Connections.pdf • 443 KB
Will This Help Me?
We believe these wiring diagrams will get you well on your way to building your own mini off-grid solar system, and keep tabs on it remotely. Of course, if you don't find it useful we're happy to give you your money back.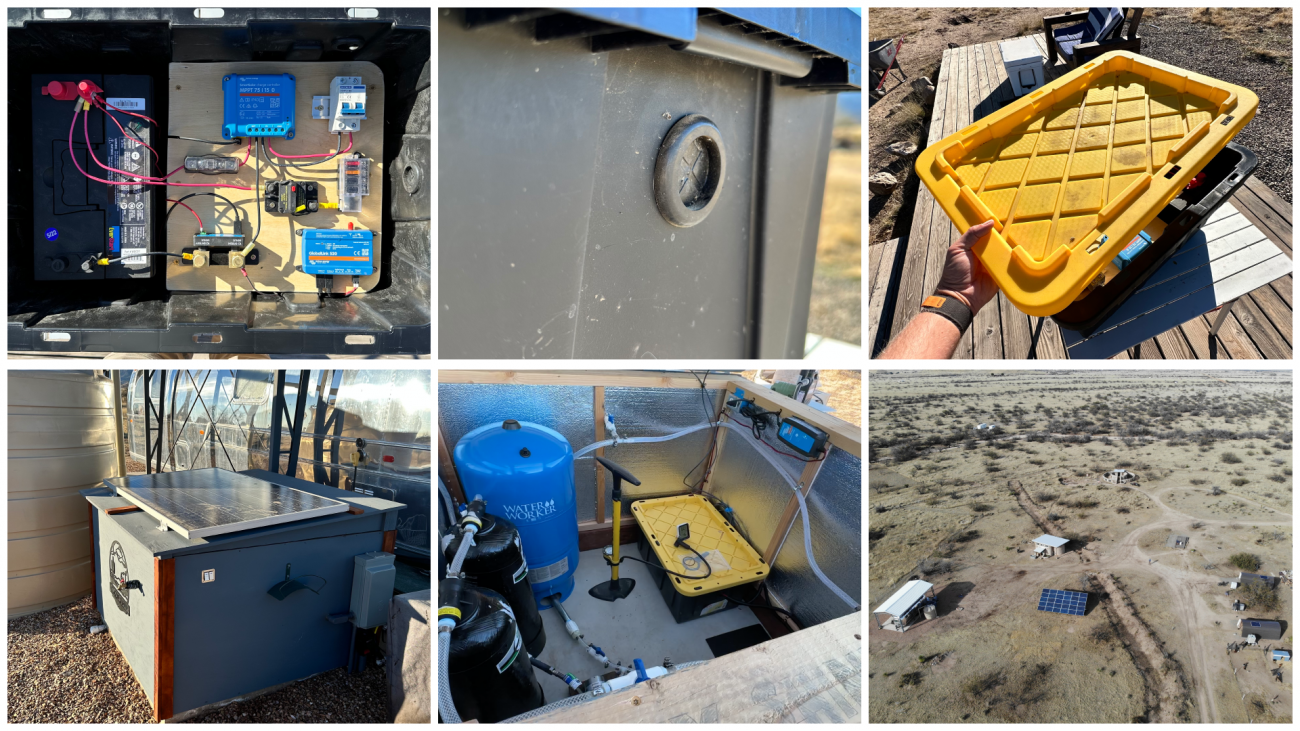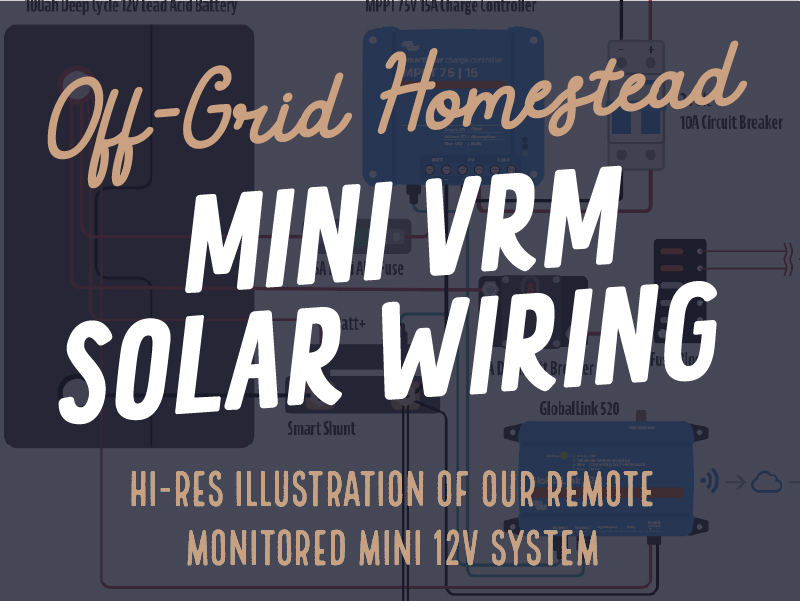 This schematic visual representation will show you exactly how we build out our mini 12V solar systems to power small buildings like pump houses or sheds.

Use this with remote cell-based Victron VRM monitoring to keep tabs on your system at all times.