Off-Grid Solar System Cost Calculator
Intelligent spreadsheet calculator + the scenes stories from our own off-grid solar installation.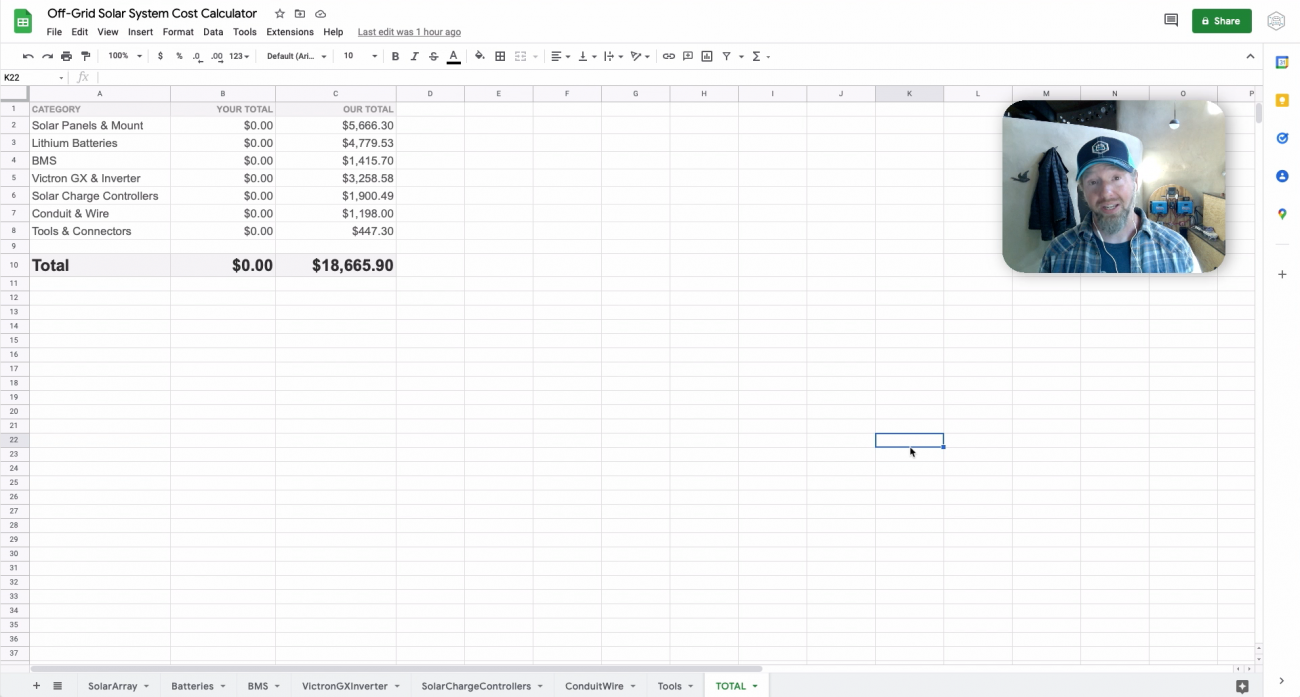 Why is solar so expensive?
Great question. To have a system professionally installed using off the shelf components or pre-built designs there's a lot of markup involved.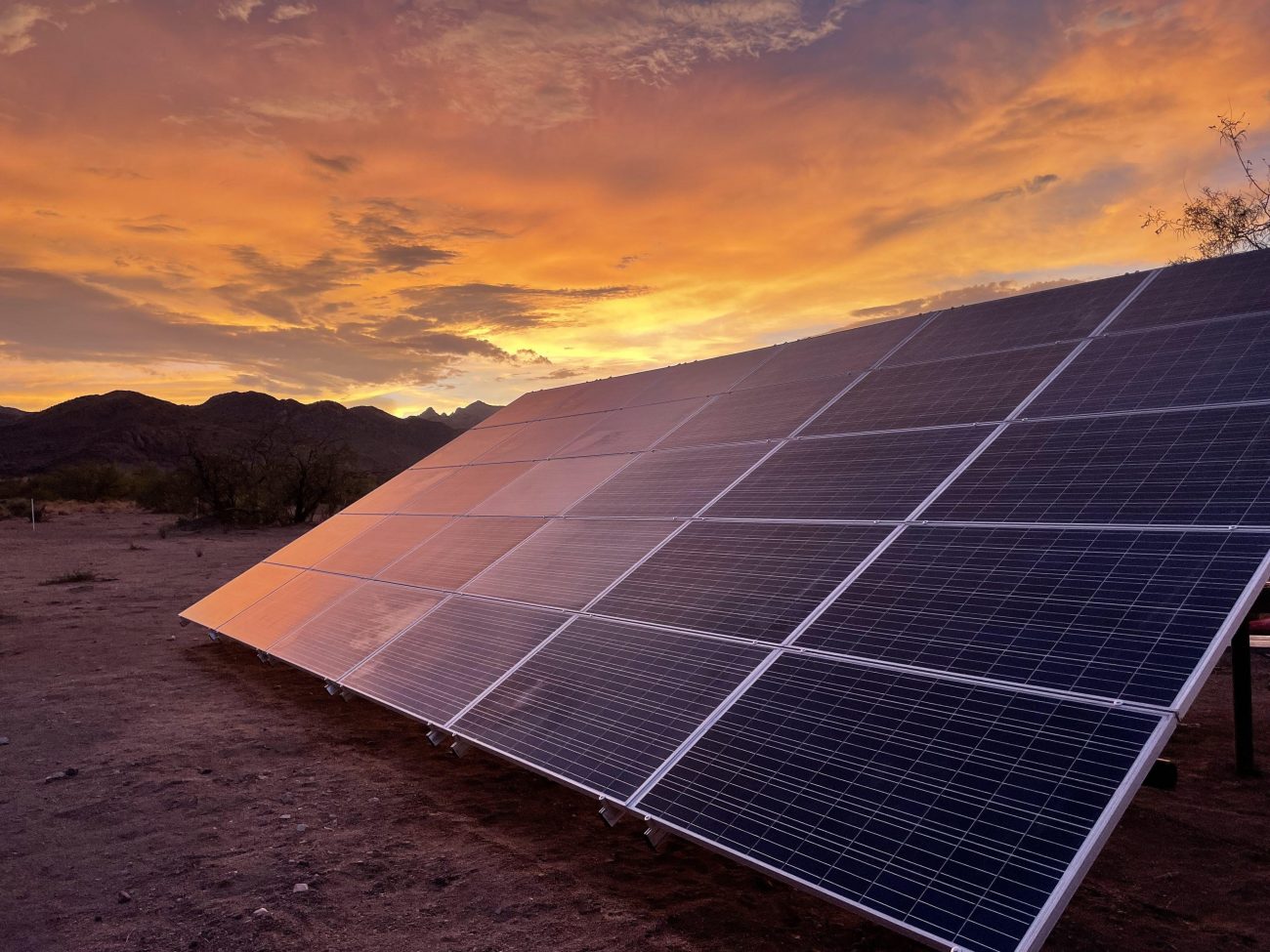 How do I avoid said "markup"?
It's simple, you learn how to source your own components and build a better, more reliable system yourself!

In fact, we've already done the work of explaining exactly how to do this.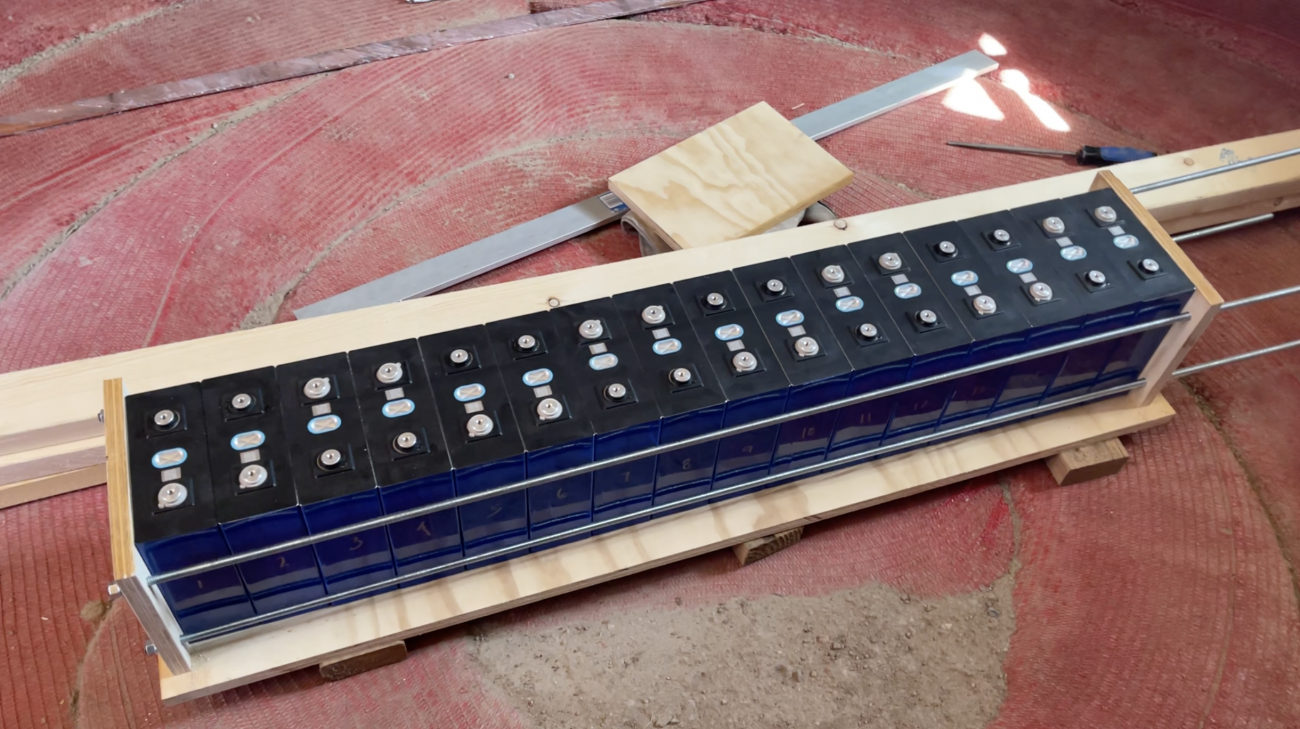 What's my real cost, then?
That's the multi thousand dollar question! By keeping our own meticulous receipts, we've learned that knowing what each piece costs will give you a clearer idea of what you're really in for.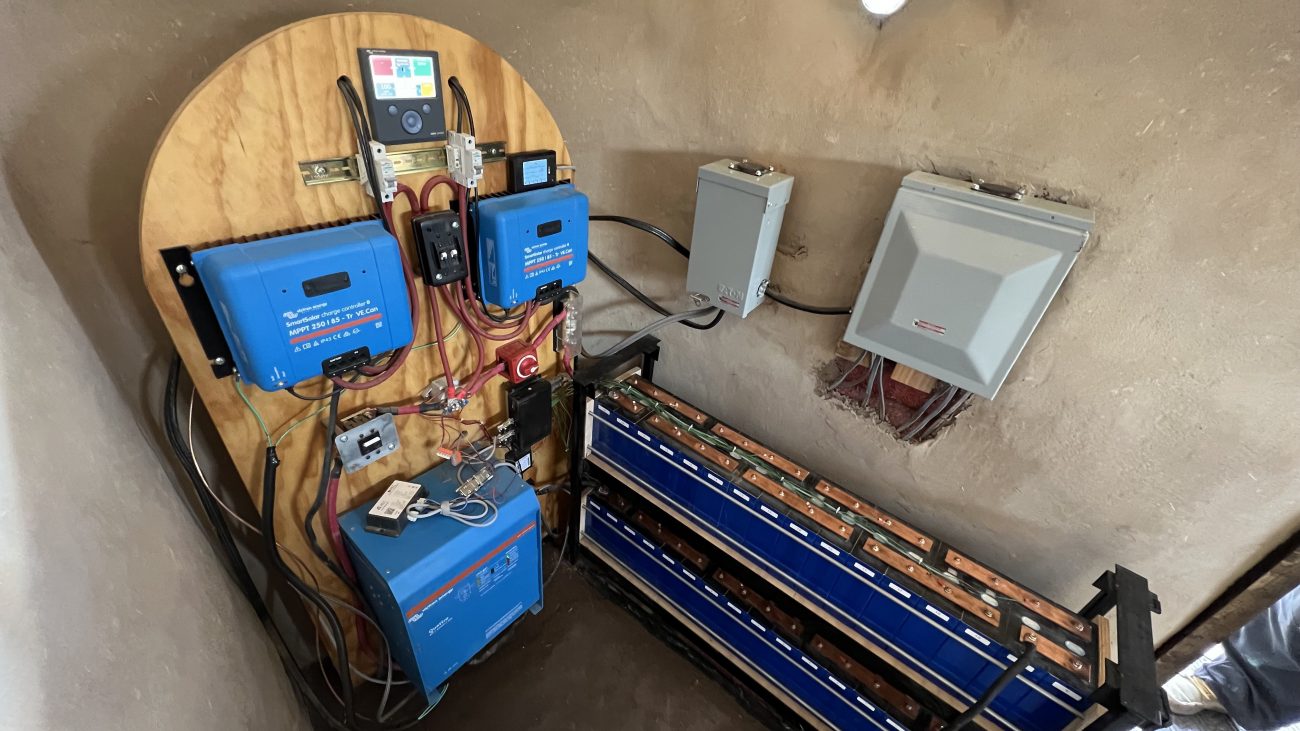 How Did it Turn Out?
Thankfully, with the help of our friends, we were able to build out our massive 7200W 28kWH 48V system that runs our entire homestead. It's been glorious!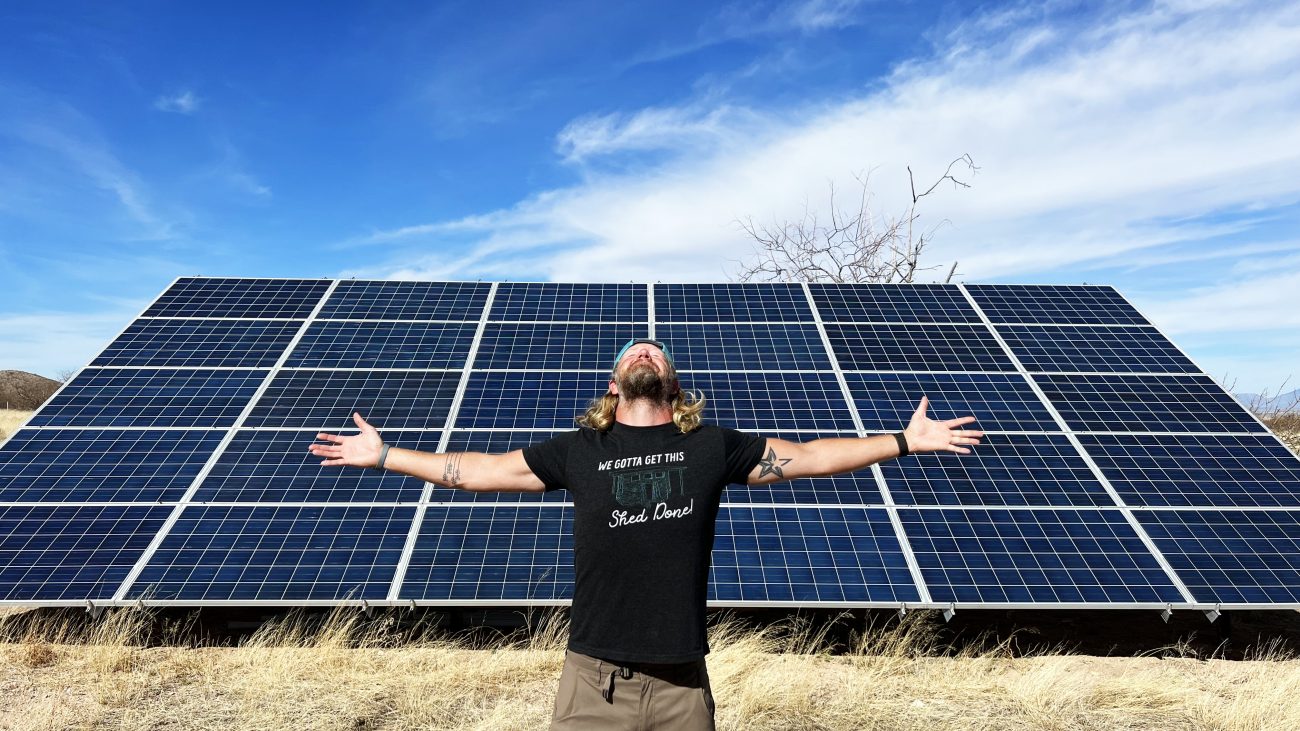 Yeah yeah - so about this cost calculator?
Right, the calculator is an intelligent Google Sheet that you can use to plan your own off-grid solar budget. There are multiple tabs for each major category, and we even list the items we used to help get you started. When you've planned each section, the Total tab will calculate the cost for the entire project.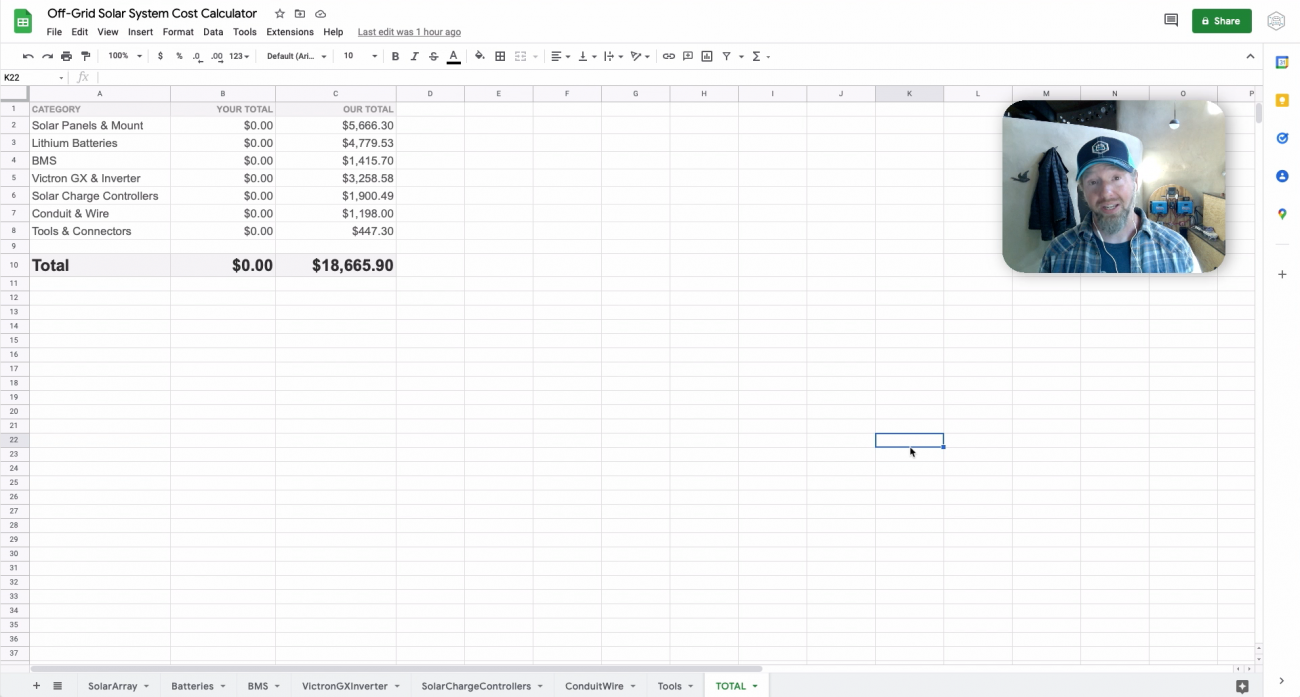 Got it - a spreadsheet. Anything else?
Yeah, actually. For each major category, we sit down and share behind the scenes thoughts from our own power install. They're full of quick, fun, and useful tips for things you may not have thought about.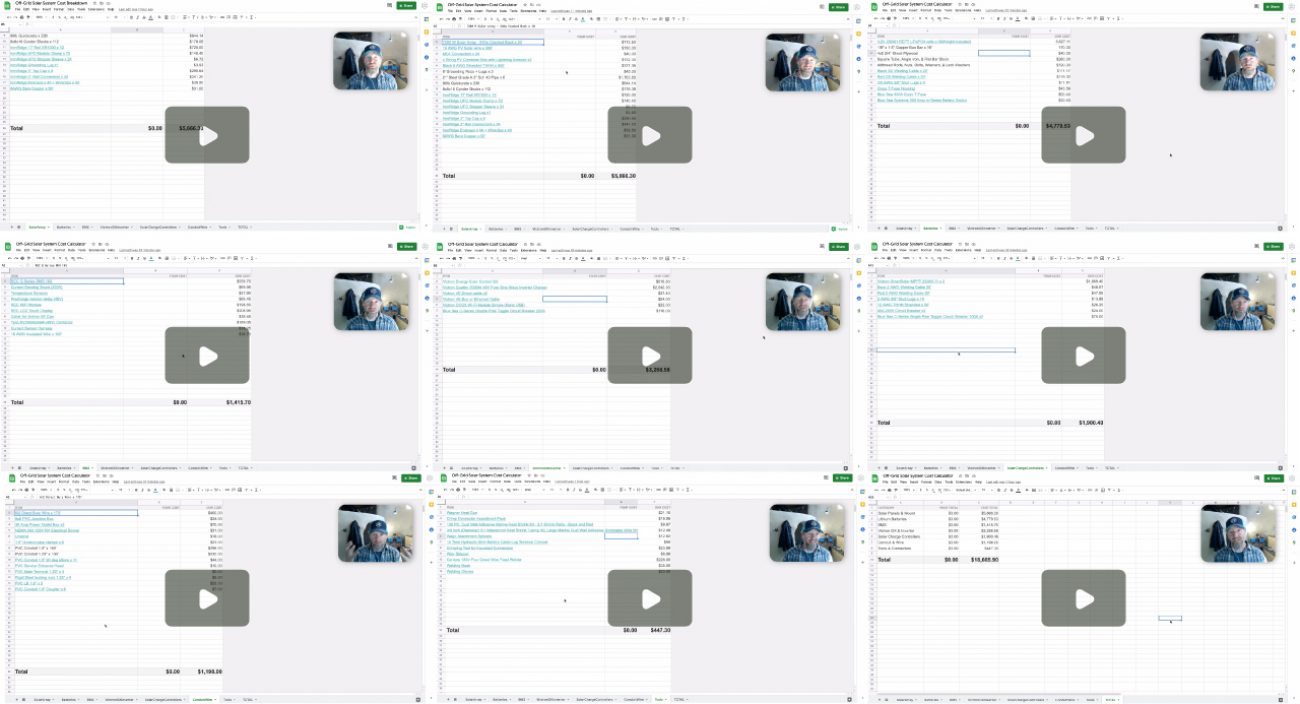 Here's what's included:

| | |
| --- | --- |
| Video: Intro + How to Use | 5 min |
| Spreadsheet: Cost Calculator | File |
| Video: Solar Panels + Ground Mount | 13 min |
| Video: Lithium Battery Bank | 9 min |
| Video: REC BMS | 8 min |
| Video: Victron CCGX + Inverter | 8 min |
| Video: MPPT Solar Charge Controllers | 4 min |
| Video: Conduit + Wire + Service Entrances | 6 min |
| Video: Tools & Connectors | 3 min |
| Video: Totals | 2 min |
Will this really help me?
By combining this calculator with our wiring and install video and cost breakdown article we're going to help you save thousands of dollars.

If we had a way to calculate the real cost of building a large off-grid solar system before we started, it would have helped us a ton! Of course if you don't find it useful we're happy to give you your money back.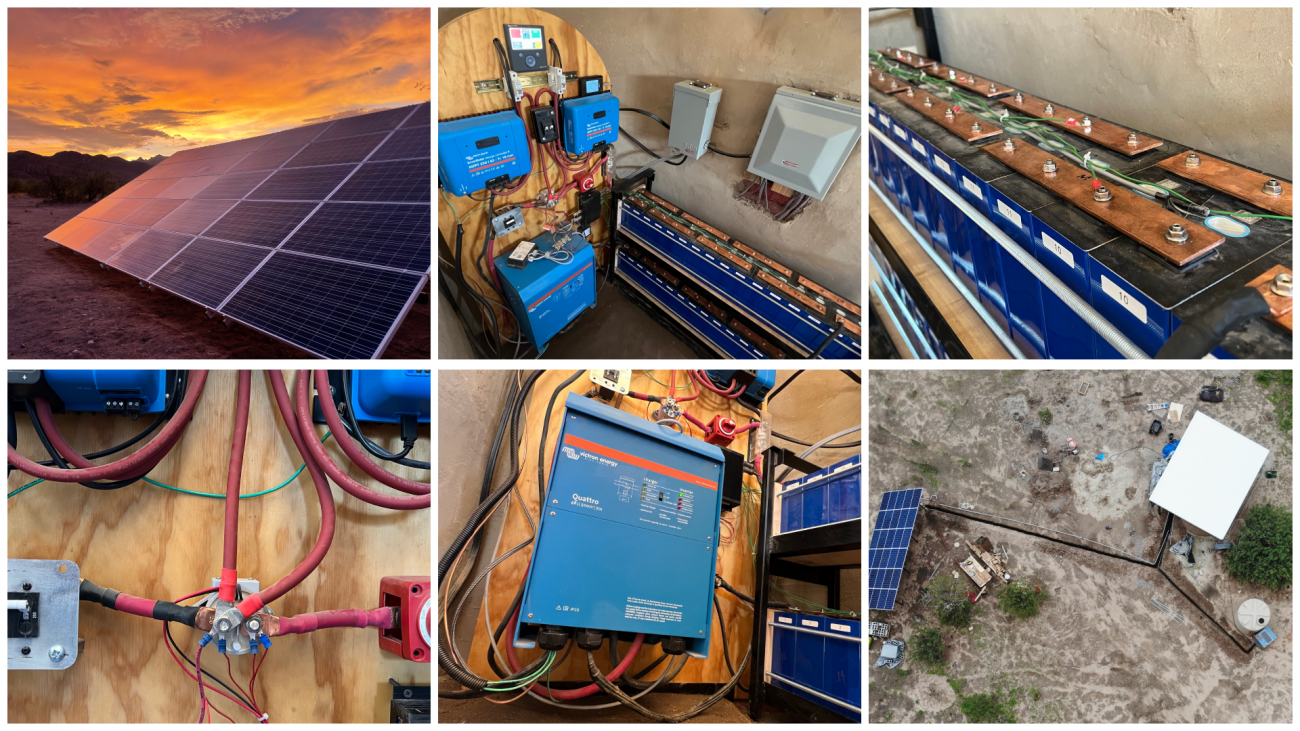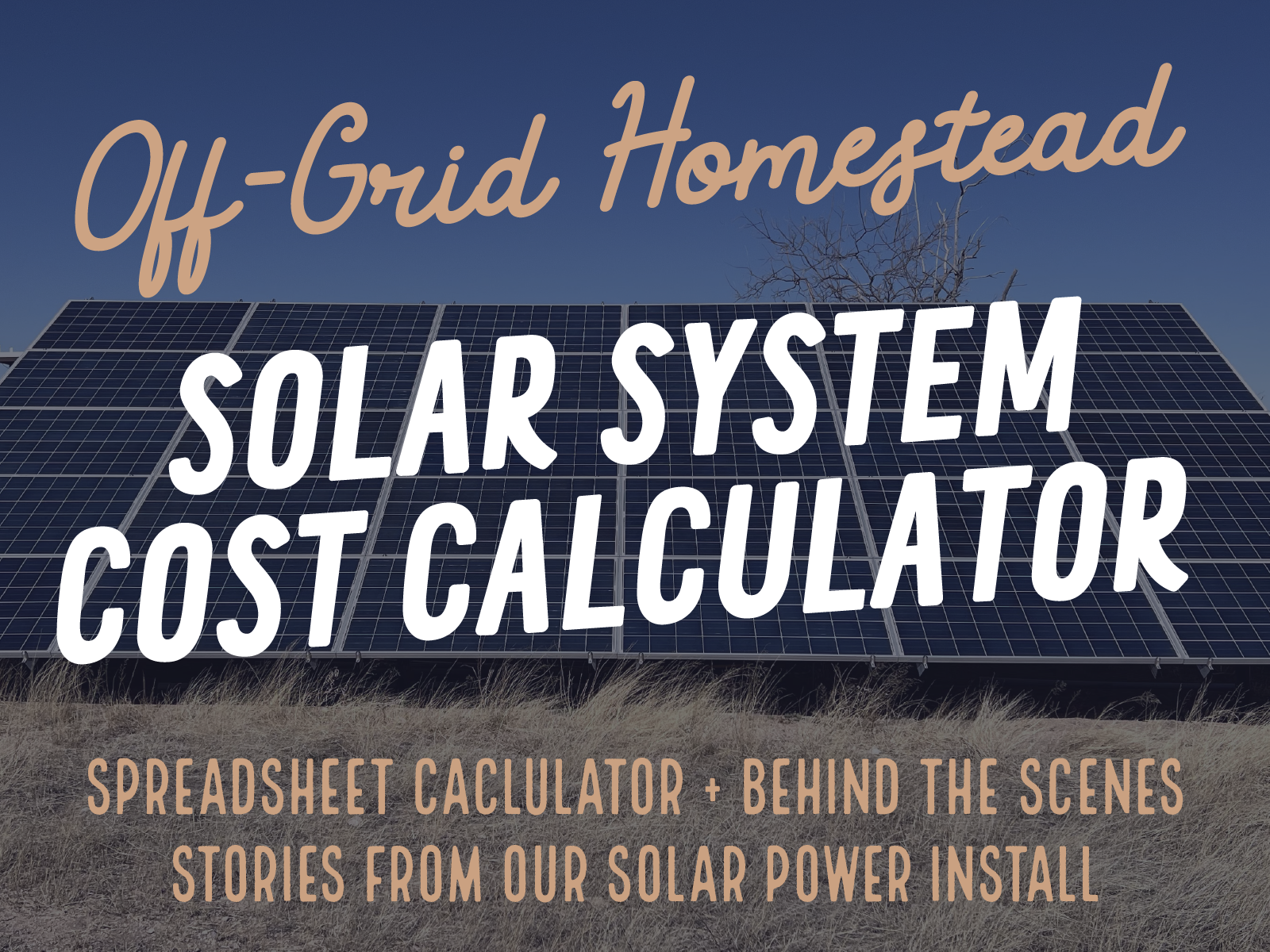 Save thousands of dollars on your own off-grid solar system by using this intelligent spreadsheet calculator, comparing your cost to ours, and watching us talk about behind the scenes stories from our own installation.