About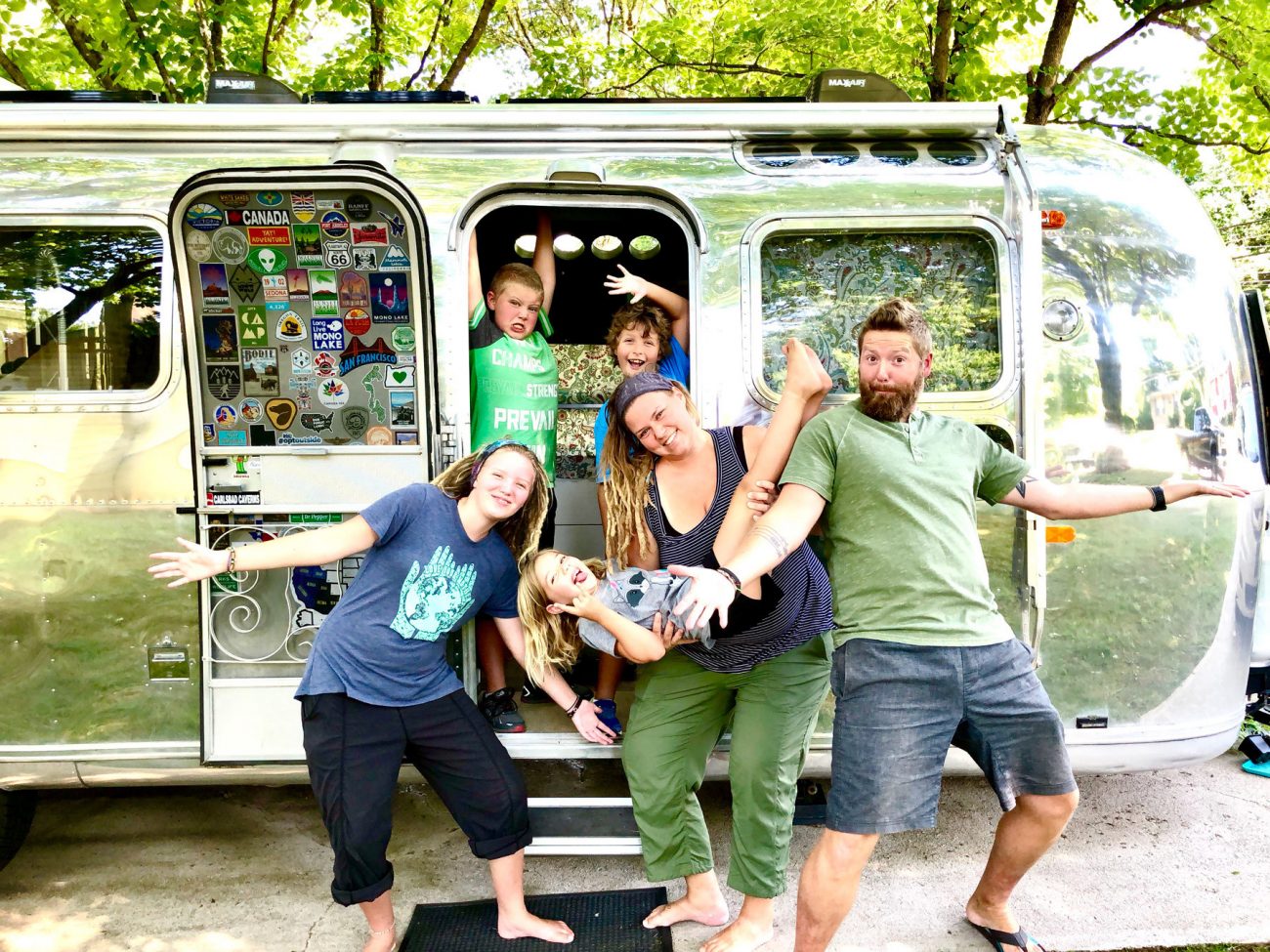 Hi there! Welcome to Tiny Shiny Home - We're a family of 6 that travels full-time. We're also counter-culture, against the grain, off-in-our-own-little-world weirdos. We love homeschooling, tattoos, dreads, art, food, travel and ignoring conventional wisdom.
We sold our house in May of 2015, bought a Grand Design Refelection 323 BHS 5th wheel and traveled the country for a year before we realized we fell in love with "boondocking" (camping without hookups) and rebooted our entire setup.

We sold the huge rig and dually for a 4WD truck and a 31' Vintage 1972 Airstream Sovereign Land Yacht. Then we spent 6 months completely gutting it and renovating it for off-grid living. Stuff like fold-down bunk beds for the kids, solar panels, lithium batteries, composting toilet and a robust internet boosting setup have allowed us to camp in gorgeous remote areas, save tons of money and experience nature like never before.
We are currently on a quest to explore the country, simplify our lives and give our kids unforgettable experiences instead of disposable things.
Jonathan (the husband) runs FortySeven Media and handles the budget at home. Ashley (the wife) homeschools/roadschools/unschools our 4 awesome kids, plots our adventures and creates amazing food out of our tiny kitchen.
We promise to bare our souls and be brutally honest about all this traveling stuff. Our hope is that some of our crazy ideas will inspire you to change your life, marriage, family or business for the better. To take a chance, question the norm, and do something different.
Thanks for visiting! We hope you stay and look around. Here's a few of our most popular articles:
Live like you mean it,
The Longneckers (formerly the BareNeckers) Jonathan, Ashley, Adali, Jett, Jax & Ada
Love your Tiny Shiny Home, Too?
Grab one (or more!) of these high quality, waterproof vinyl stickers and slap it on anything. Books, tumblers, tow vehicles, and even your very own Airstream! Help support our travels and get a rad sticker, too.
Currently shipping only in the United States, and the shipping is included in the cost.
*Hydroflask not included :)
Buy for $6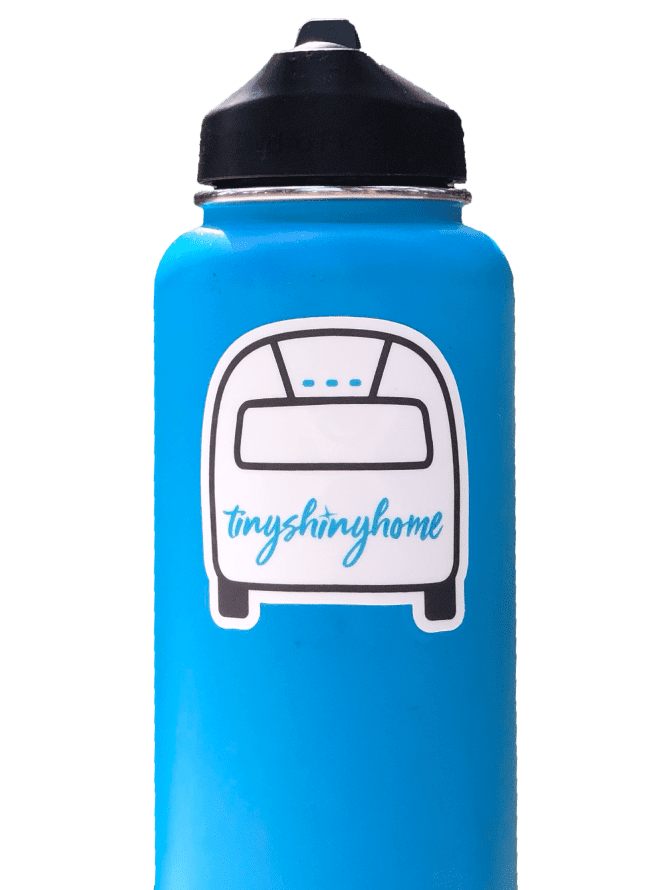 comments powered by

Disqus