Reliable, Unlimited Internet for RV Travel
In this guide we'll teach you exactly what plans, boosters, antennas, and gear to get in order to have the best internet connection while you travel full time.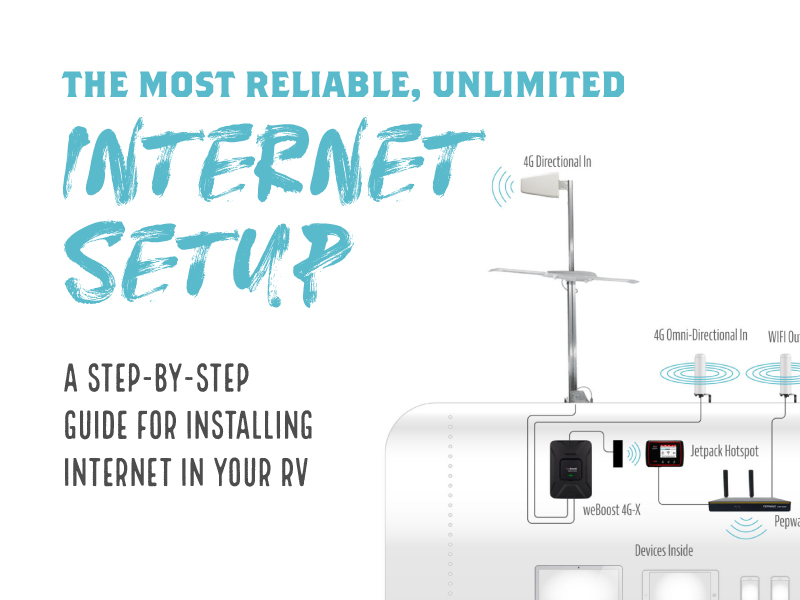 We've spent years traveling the country, living off grid, and having amazingly fast and solid internet. This guide will tell you:
How to choose a cellular plan
What boosters work best
Which antennas and cables to use
How to mount your gear to the roof
How to connect everything
Lots of pictures and an easy to read diagram for setting it all up!
Get Access for $19