Tiny Shiny Tree Collective
Sponsor trees on our property, get instant photo keepsakes, and help us create an oasis in the desert.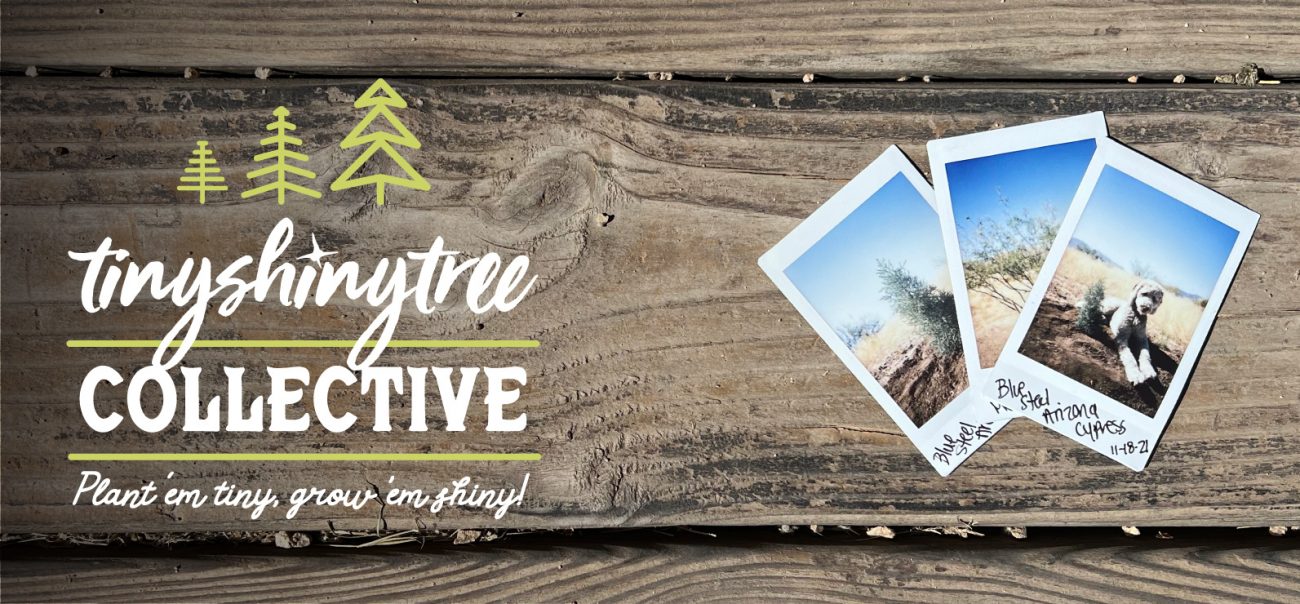 Many of you have asked how you can sponsor trees here on our off-grid desert homestead. So we're introducing the Tiny Shiny Tree Collective!
Because we live in the desert of SE Arizona where water tables are dropping, and wells are a poor investment, we're turning to permaculture inspired designs to catch rainwater not only off of roofs, but with the ground on our property as well.
Berms and Swales are ancient techniques making a big comeback, showing us the way forward to create a sustainable, beautiful oasis in the desert that perfectly blends with the natural topography of the land. 
Planting native trees along our berms create fire and wind breaks, privacy screens, food forests, and even mulch and firewood over time. Their roots fortify the berms, and allow us to catch, store, and divert water during heavy monsoons.

This means we're creating more organic matter which leads to the soil storing more water which leads to sequestering carbon and reducing greenhouse gases. Plus the concentration of trees leads to increased diversity of animals and habitats which creates a symbiotic relationship with the land.
Simply put, trees are vital to our infrastructure as we begin to shape our off-grid homestead.

Sponsor a Tree Planting
Tree sponsorships are open from Nov 20 - Dec 20 of 2021, and we're setting limit of 100 this year.
When you choose to sponsor a tree (or more than one), we'll send you a tiny instant photo in the mail with the date, species, and tree number on the property after they've been planted.
We expect to plant these first batch of trees during the spring of 2022. If you'd like to sponsor a tree, you can do so below!
Find Your Tree!
If you're a tree sponsor, you can use this map to see which tree you sponsored on our property - as well as what kind it is. Just match up the number you see on your mini instant photo. Enjoy!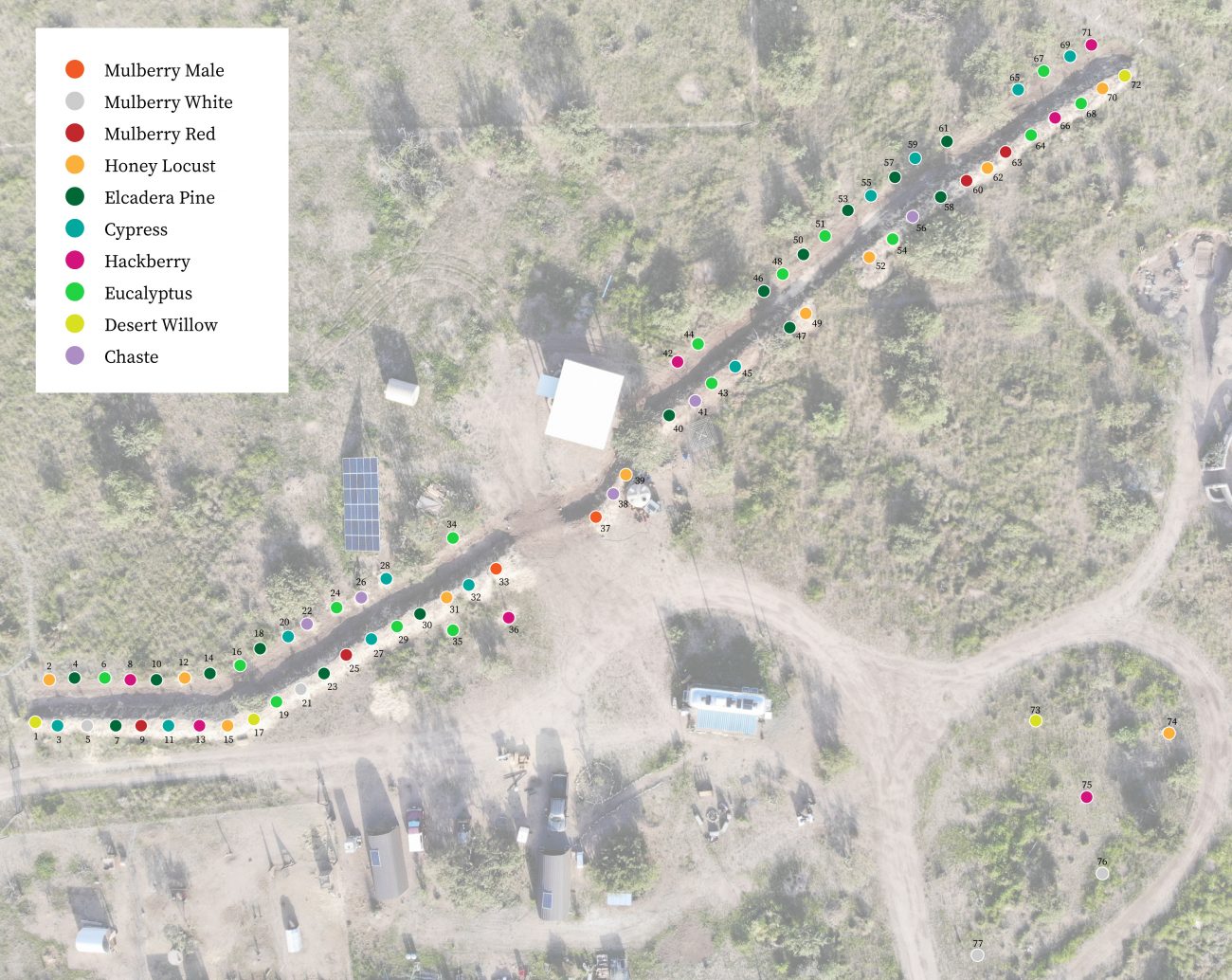 Next year we'll re-open the collective for new sponsorships, and for anyone who wants to continue to support their trees from the previous year.
Thanks for sponsoring trees on our Tiny Shiny Homestead!