Airstream Renovation Wire List Guide
Spreadsheet wiring guide for fuse groups, polarity, gauging, & more.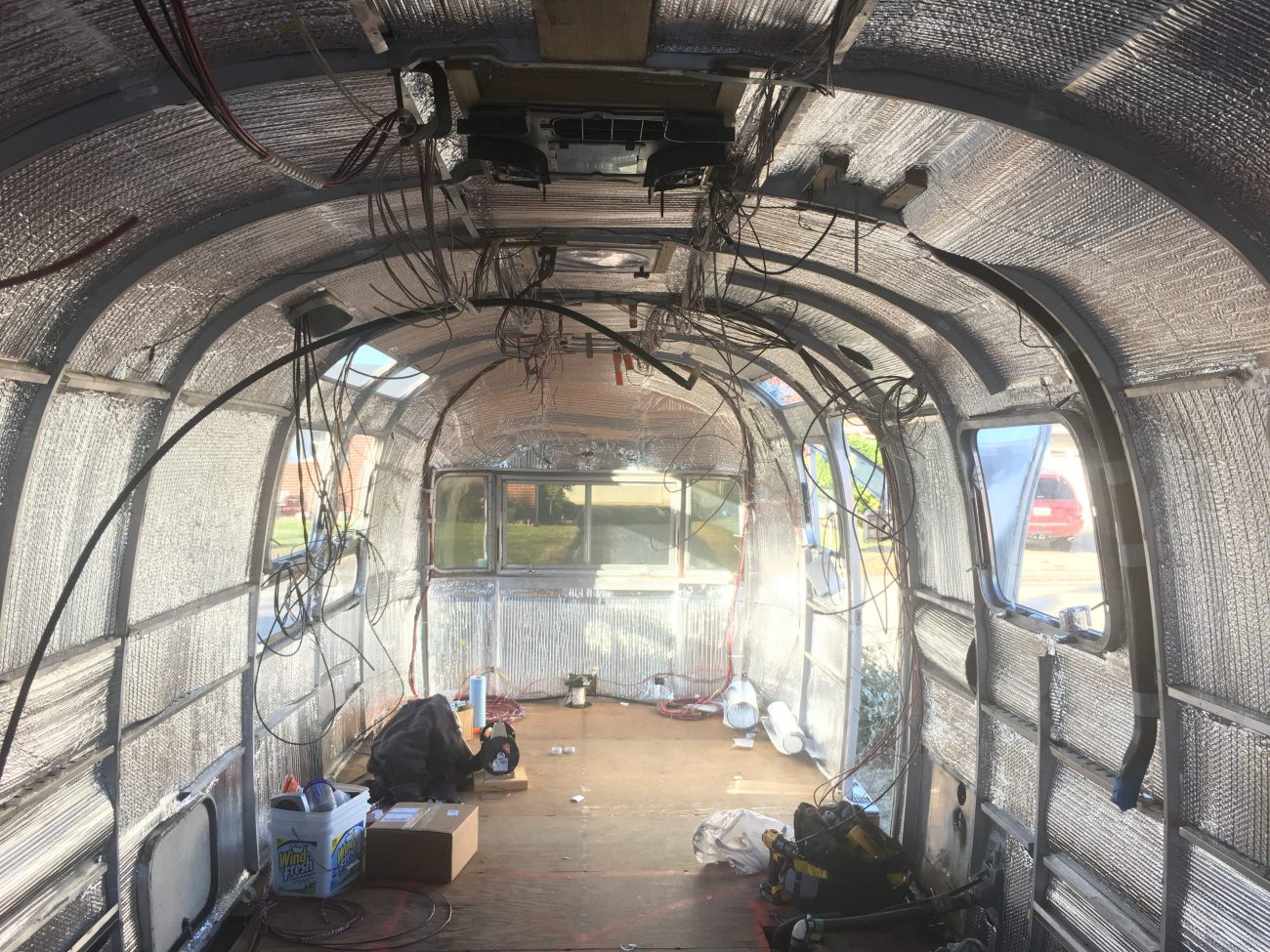 Why Do I need a Wire Guide?
We ran well over 100 wires in our Airstream renovation! If we didn't label, group, and chronicle them we'd have no idea how to hook everything up correctly (or troubleshoot).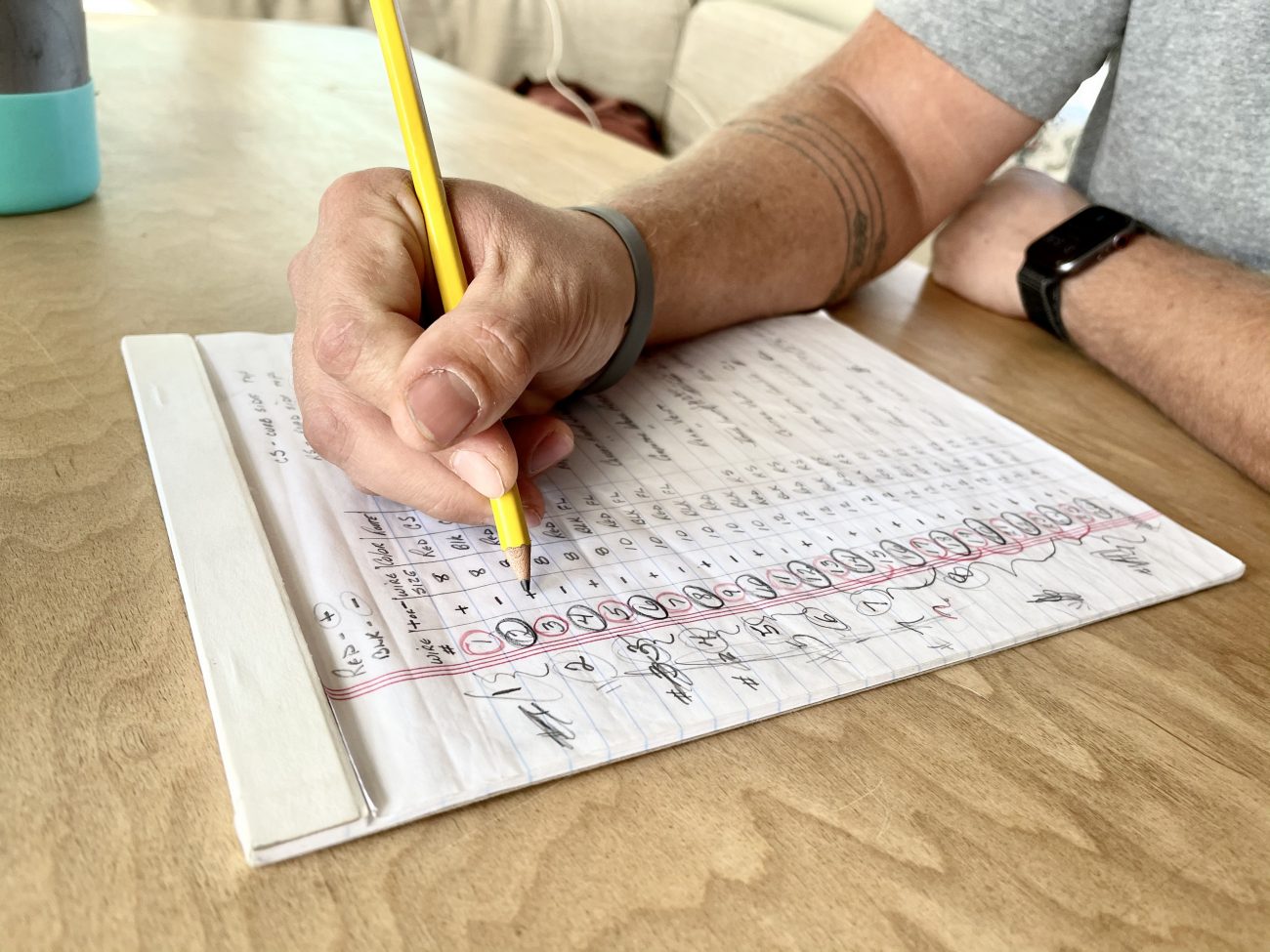 Obviously. But Why Do I need YOUR Wire Guide?
Truth is you don't. We used a cheap paper pad for 4 years. But we got tired of fishing it out whenever we needed to defrost the fridge or track down a blown fuse. So we digitized it.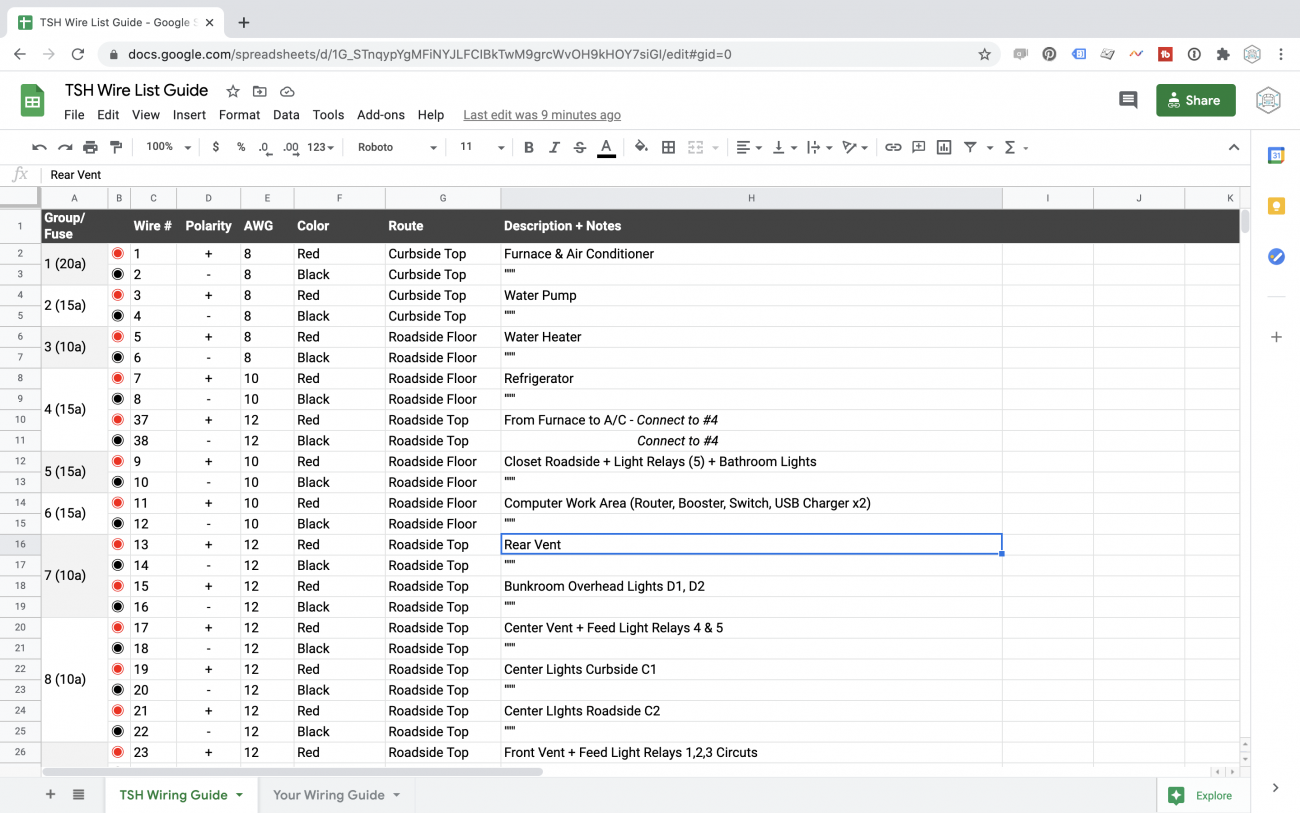 Ok, So What Can it Do that My Paper Version Can't?
Now you're talking. For starters, you can make changes and not have to re-write the whole thing. You can pull it up on your phone, tablet, or computer without digging through your cabinets for the original. You can search the text and find what you need instantly. We think it's pretty handy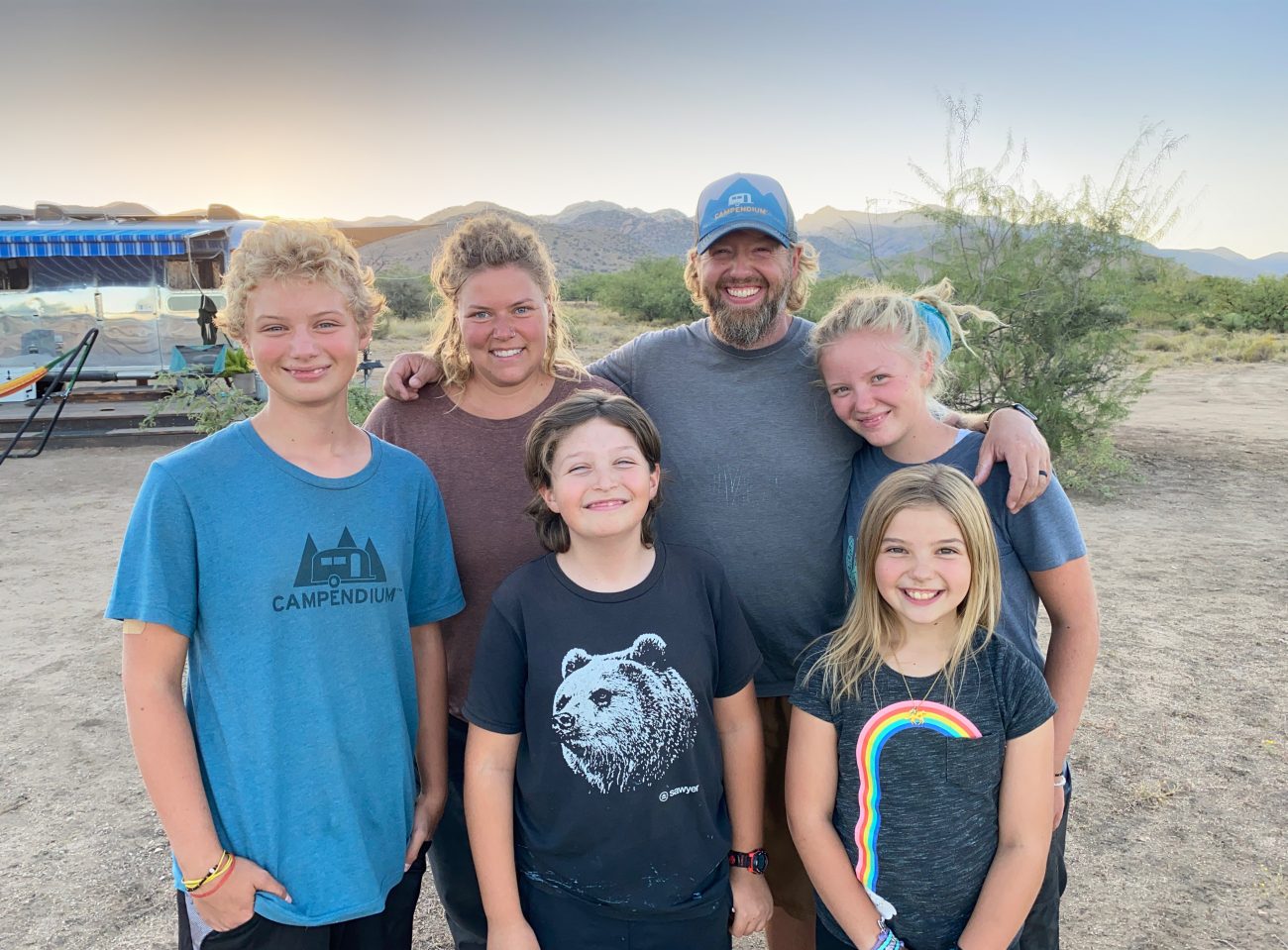 Hi, We're Jonathan & Ashley!
Who's behind this? Jonathan & Ashley Longnecker & their 4 amazing kids - also known as Tiny Shiny Home!

We fell in love with Boondocking several years ago and renovated a 1972 Vintage Airstream so we could travel full-time and camp off-grid as much as possible.
In 2018 alone we spent 6 months boondocking. We saved thousands of dollars by not paying for campgrounds. And we loved every minute of it!
Our story has been covered in national publications like Good Morning America, Dwell, and Lonely Planet.

Here's what's included:

| | |
| --- | --- |
| Video: Introduction & Usage | 10 min |
| Spreadsheet: Wire List Guide | File |
Will this really help me?
Great question - it'll definitely give you some ideas for organizing your own wire list, and make it easy to create a digital version for your archives. Of course if you don't find it useful we're happy to give you your money back.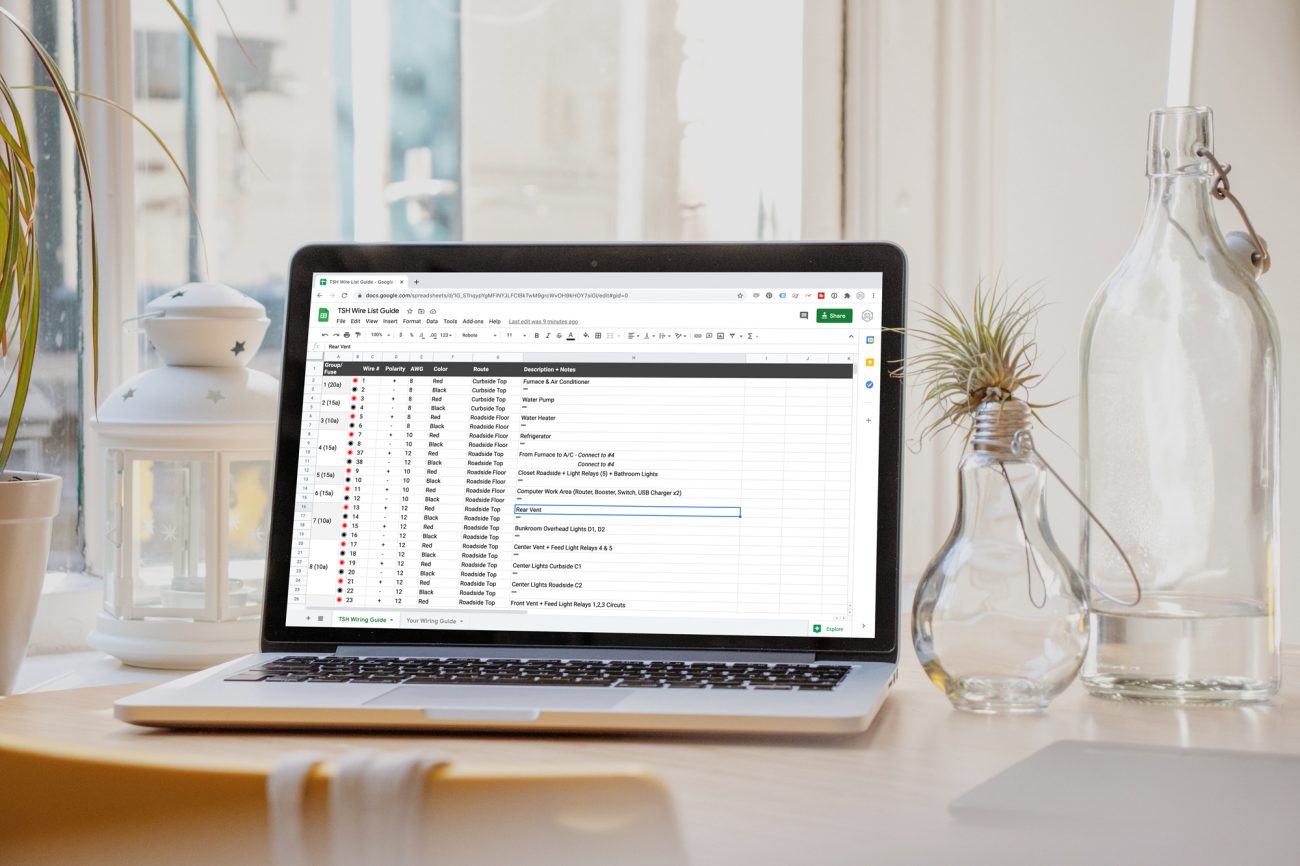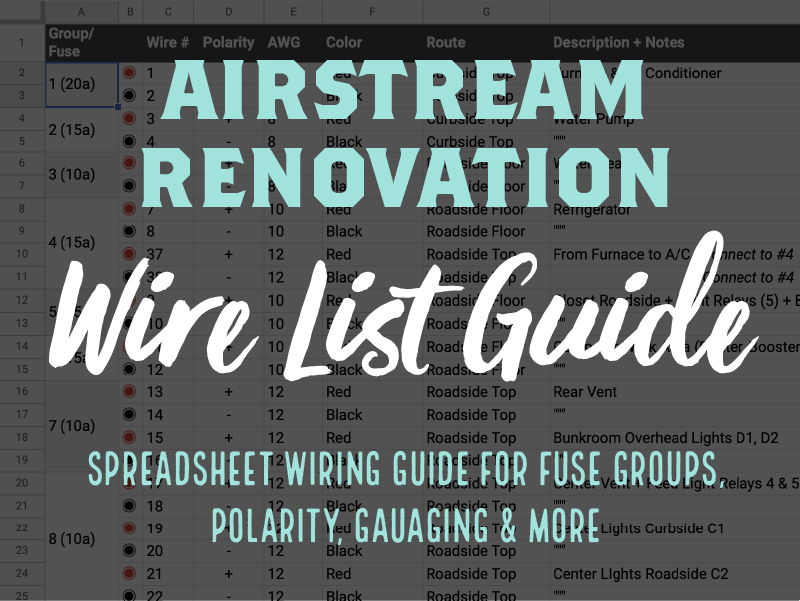 Quickly plan and assemble your very own digital wire list guide with this handy template. Use our exact wiring as a guide, and organize your installation by wire number, color, gauge, polarity, and more.