How we Boondocked for 6 Months in 2018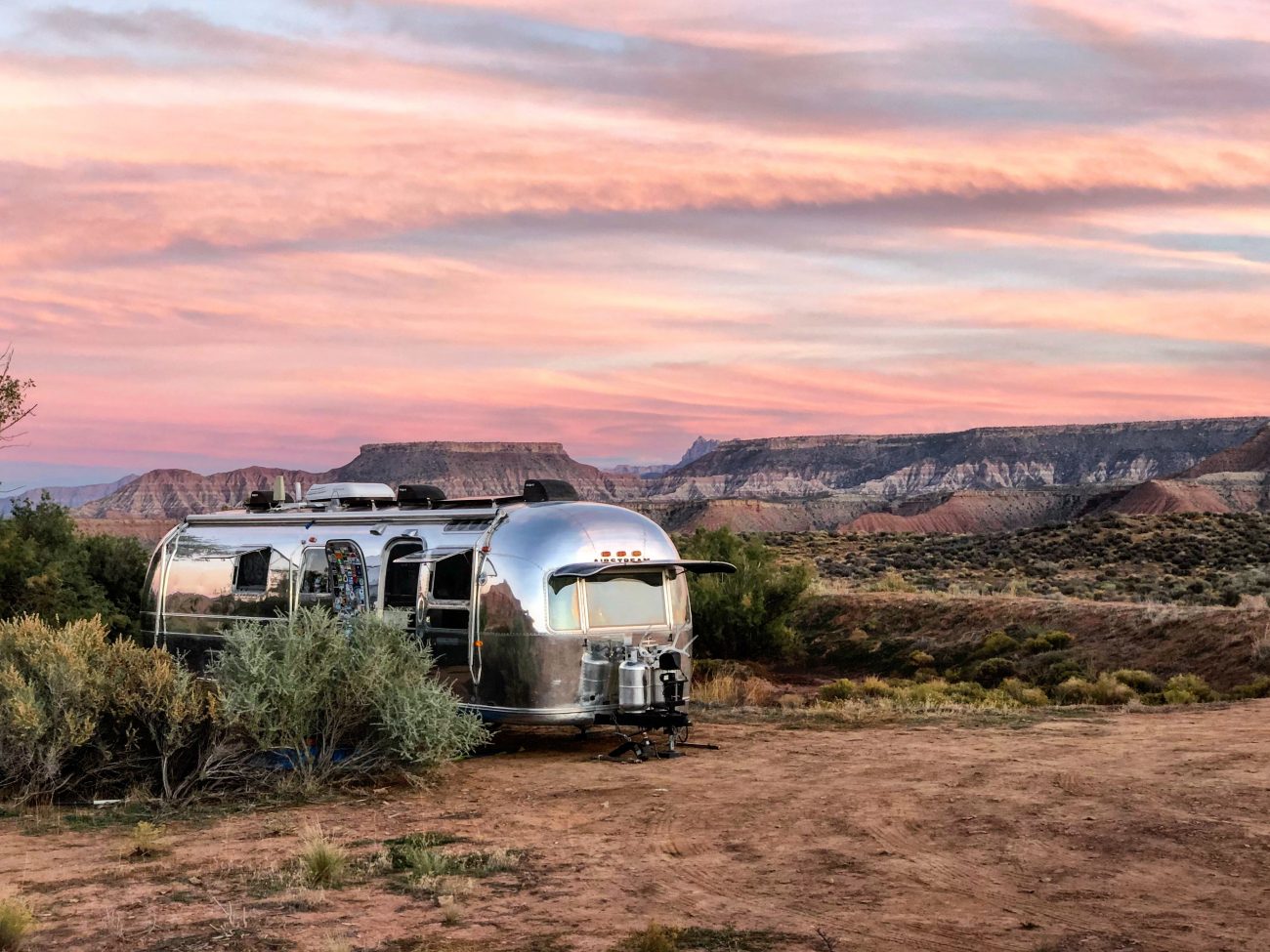 Way back in 2015 we boondocked for the first time and totally fell in love. Out there on the edge of a ravine, surrounded by friends we just met for the first time, the attraction was instant.
Maybe it was the silence, the raw untamed beauty, or the feeling of freedom. Or maybe it was just that it was free! Either way, since that day we made it our goal to boondock more.
That involved selling the huge 5th wheel we had at the time and renovating a vintage Airstream for off-grid domination. Since then, we've been boondocking all over the country, and wanted to take a few minutes to share our favorite areas we visited in 2018.
Sierra Vista, AZ
This is such a gem of place - with lots of hidden off-grid camping up the many canyon roads that are in National Forest land. There are hiking trails all over - many of them don't even show up online anywhere, and that's ok with us.
We visited here right in the middle of winter, and the temperatures were great - 60's during the day and just a little chilly at night.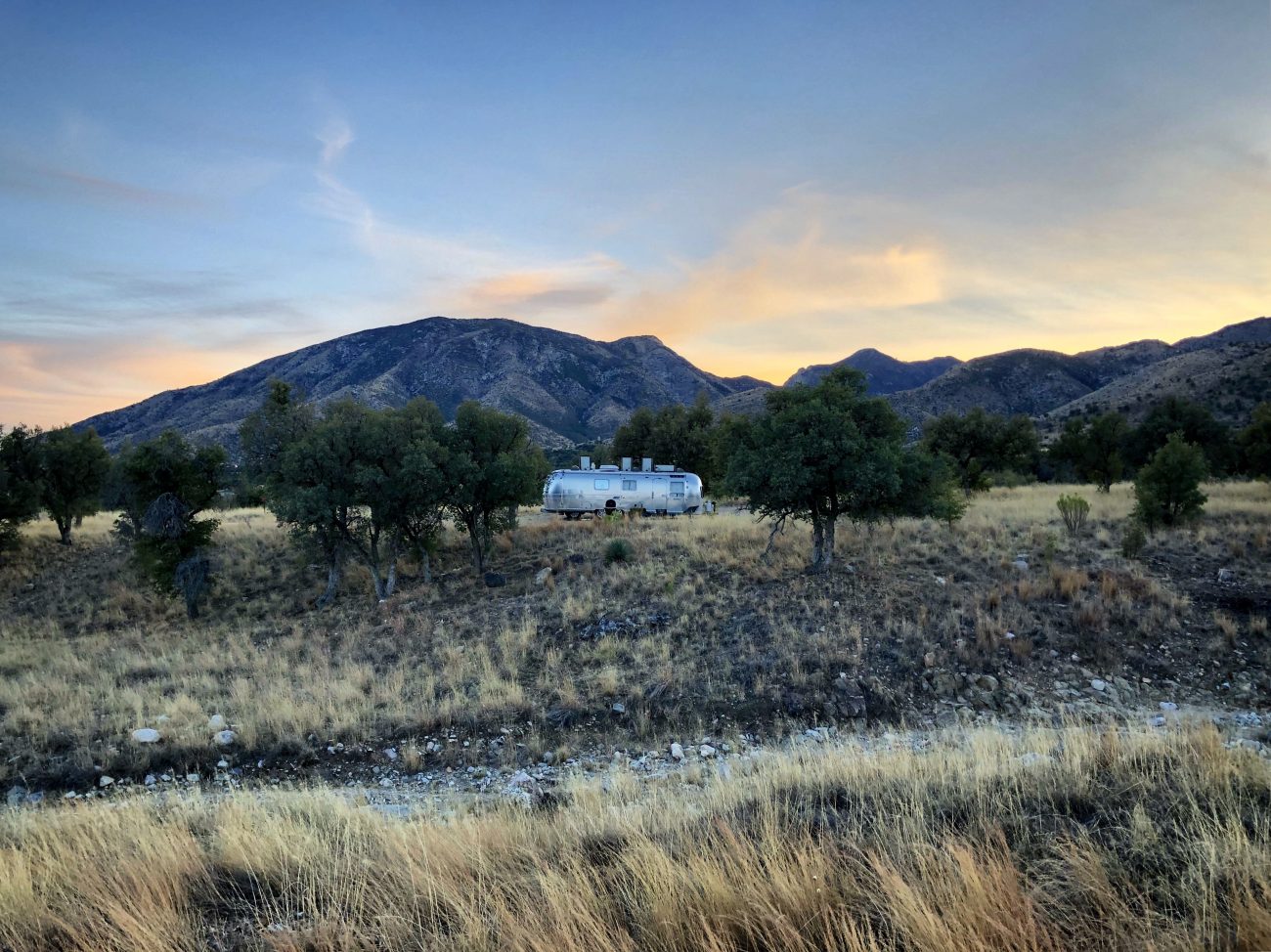 Ajo, AZ
A tiny little town near the border, we found the boondocking out near the old mine to be perfect. Quiet, peaceful, and only 10 minutes down the road to get supplies. The temperatures were perfect and it's only 40 minutes from Organ Pipe Cactus National Monument!
The only downside is that there seems to be a lot of immigrant activity - plenty of Border Patrol vehicles, some signs, and we even found black water bottles as we were hiking around in the desert. We never ran into anyone, but just know it's a possibility.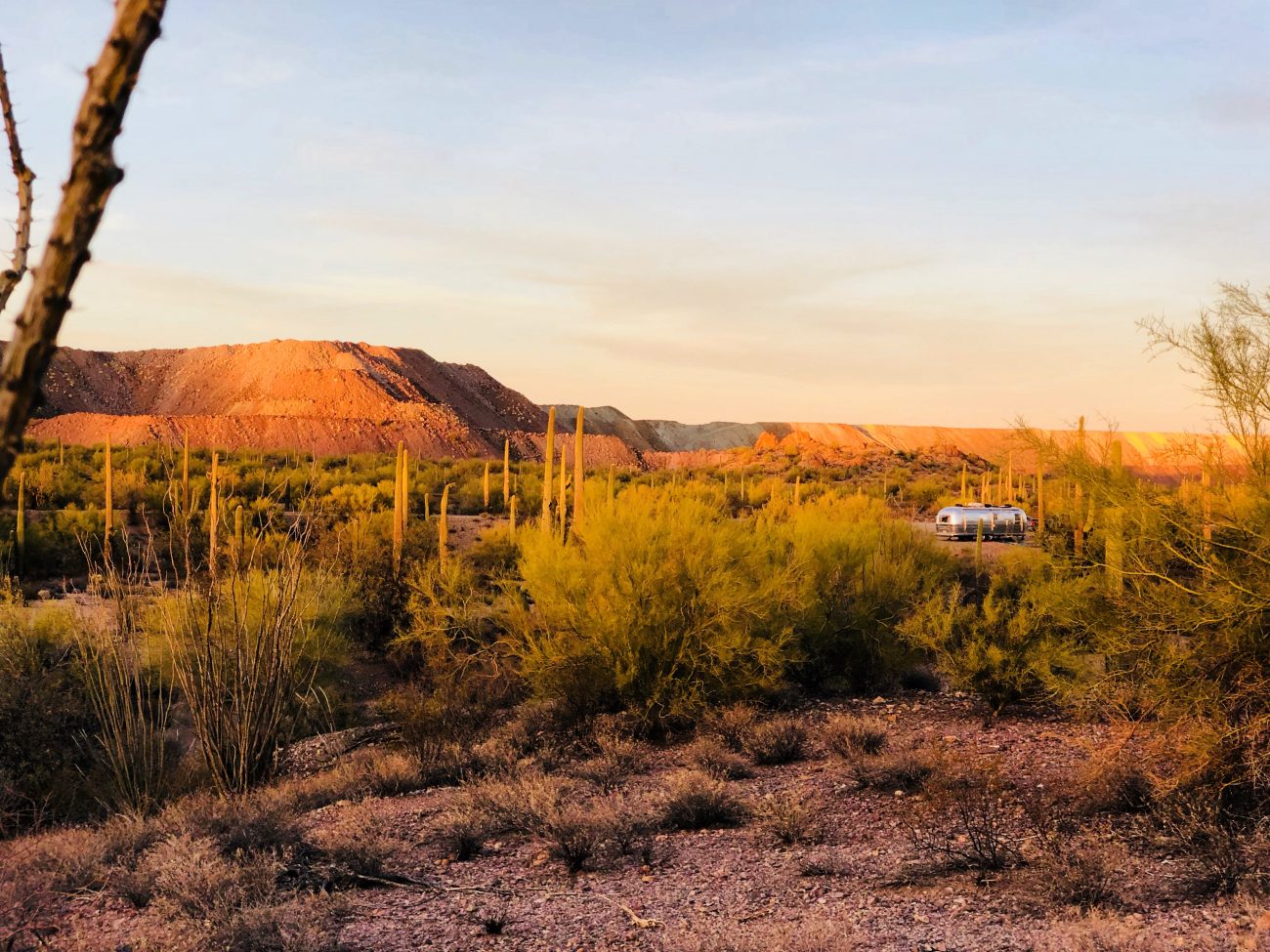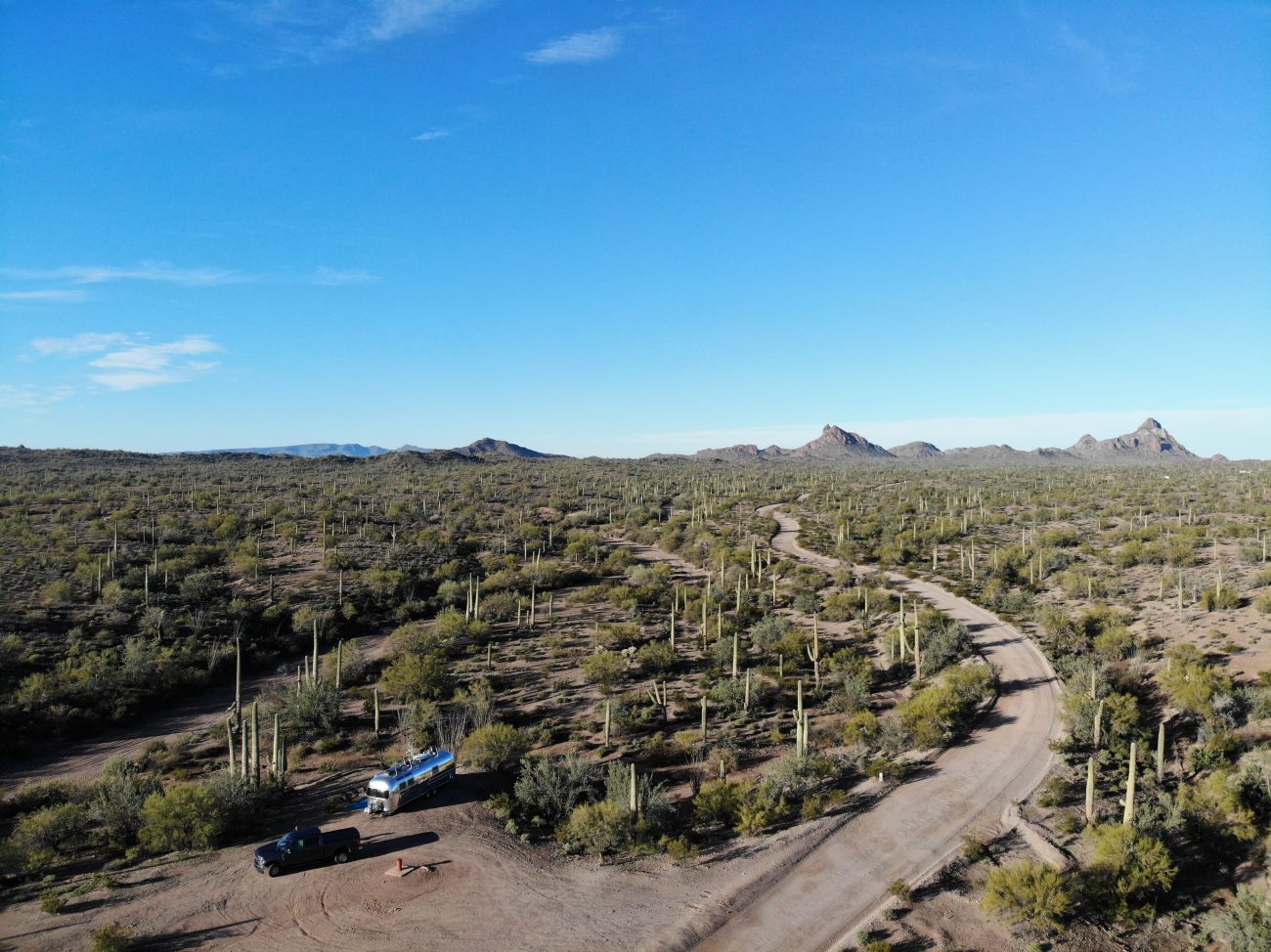 Willcox, AZ
Literally out in the middle of nowhere, Indian Breadrocks is a rock hopper's paradise. We had a blast exploring, climbing and sliding down the unique rock formations, and were wowed by the nearby Chiricahua National Monument.
It was a little busy (and windy + chilly) when we were there in February, but we really enjoyed our time there.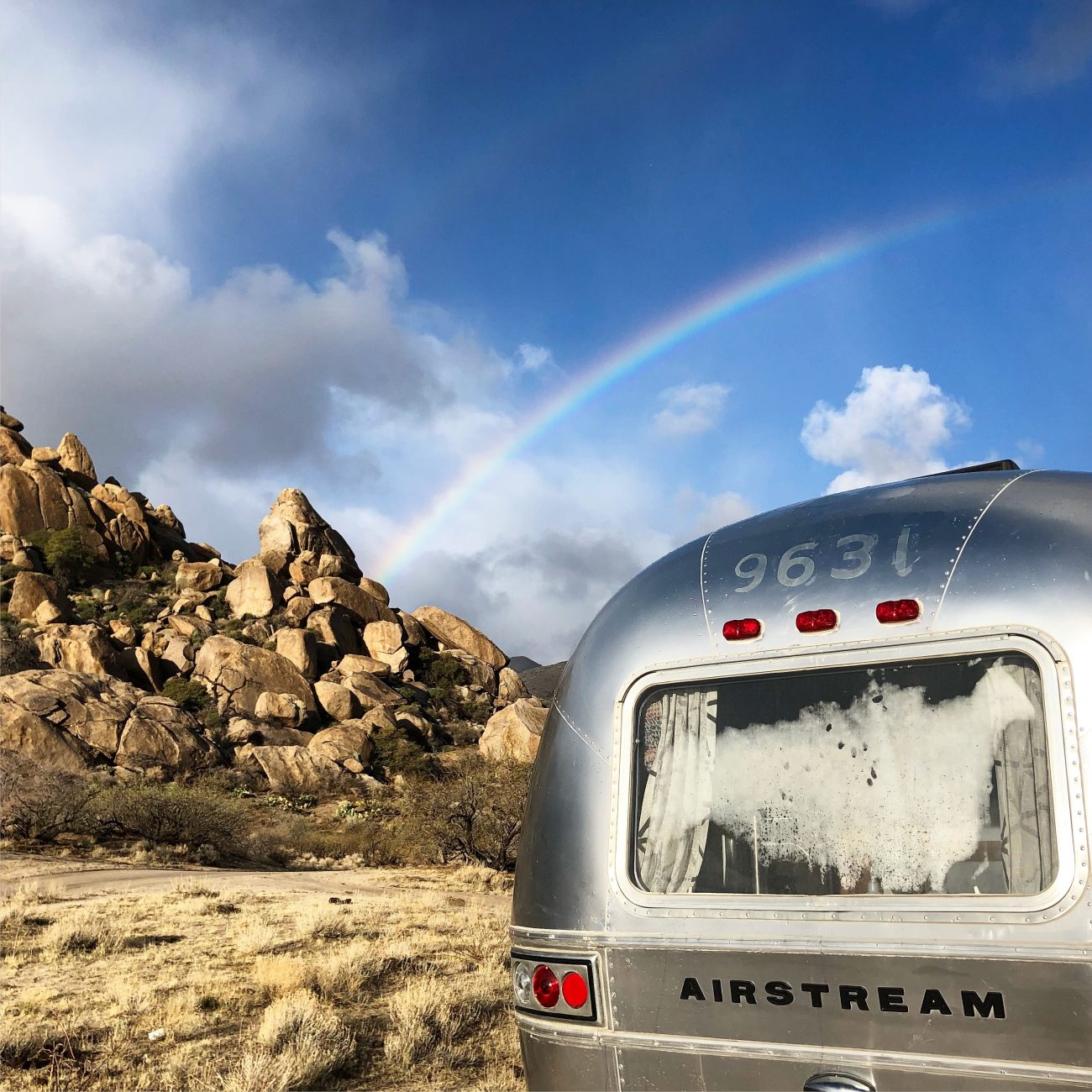 Las Cruces, NM
Las Cruces was the first place we boondocked with the newly renovated Airstream, so we were excited to come back in 2018. But dang it got busy! Our usual area was completely full, but we lucked out after a bit of scouting with a beautiful spot nestled right up agains the Organ Mountains.
Bonus points: Dripping Springs Natural Area and Aguirre Springs National Recreation Area are right down the road and have phenomenal hiking.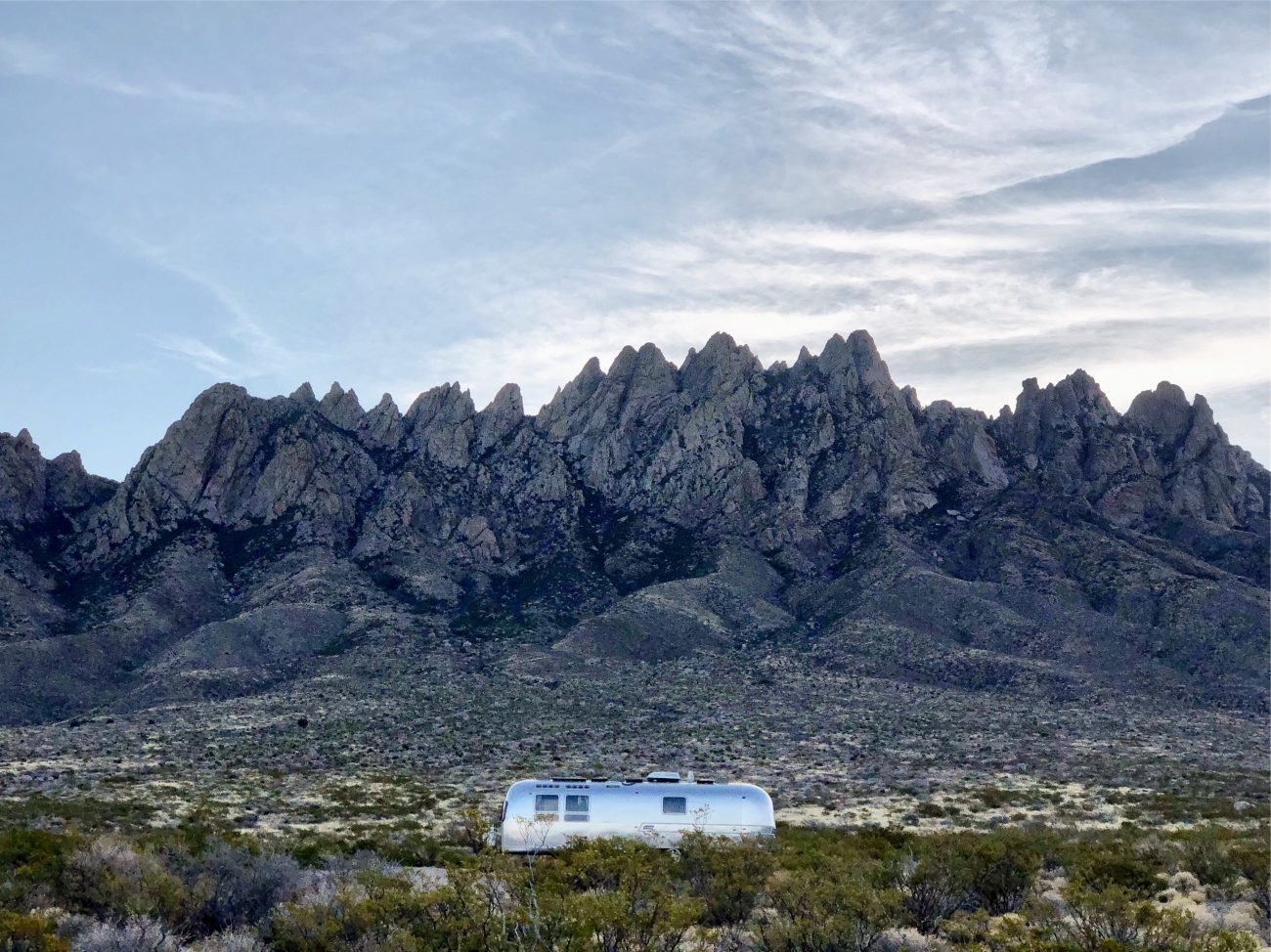 Carlsbad, NM
If you love cows, then there's some great off-grid camping near Carlsbad, New Mexico. Most of it is cow pasture so you'll have to honk your horn to get them to move off the road occasionally. It was still a little cold and windy here in late March, but there were definitely warm days, too.
Obviously Carlsbad Caverns is great, but don't forget to hop back across the state line to Guadalupe Mountains National Park and seek out Sitting Bulls Falls - an amazing little oasis in the desert.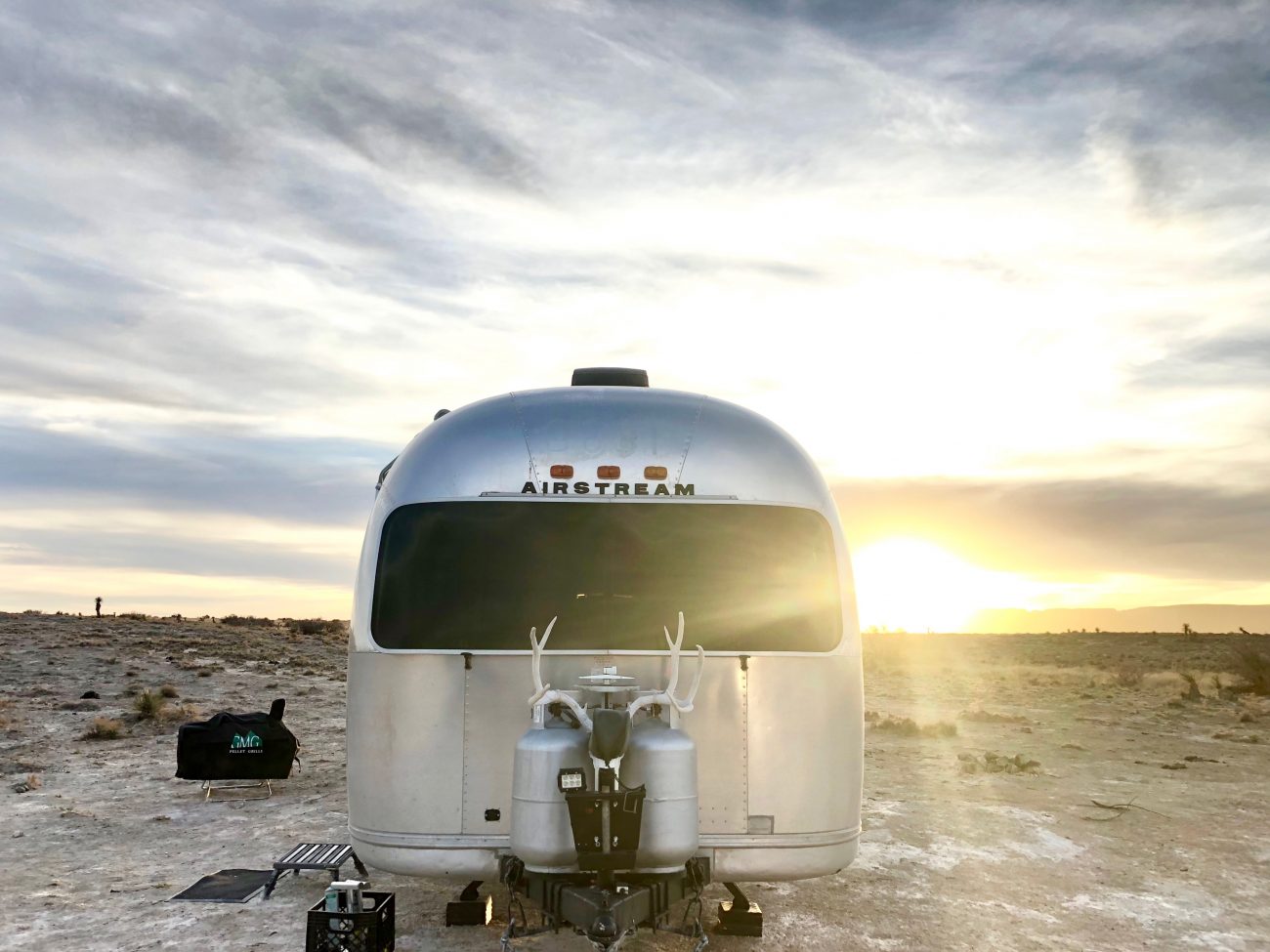 Padre Island, TX
Right after we got our Airstream polished in Austin, we headed to the beach for what we thought would be a perfect weekend of catching rays and riding waves. Bad idea!
The crazy winds, combined with salt, sand, and humidity literally sandblasted some of our beautiful polish away. Arghhh!
Sure it looks cool, but unfortunately our beachside boondocking experience wasn't the greatest.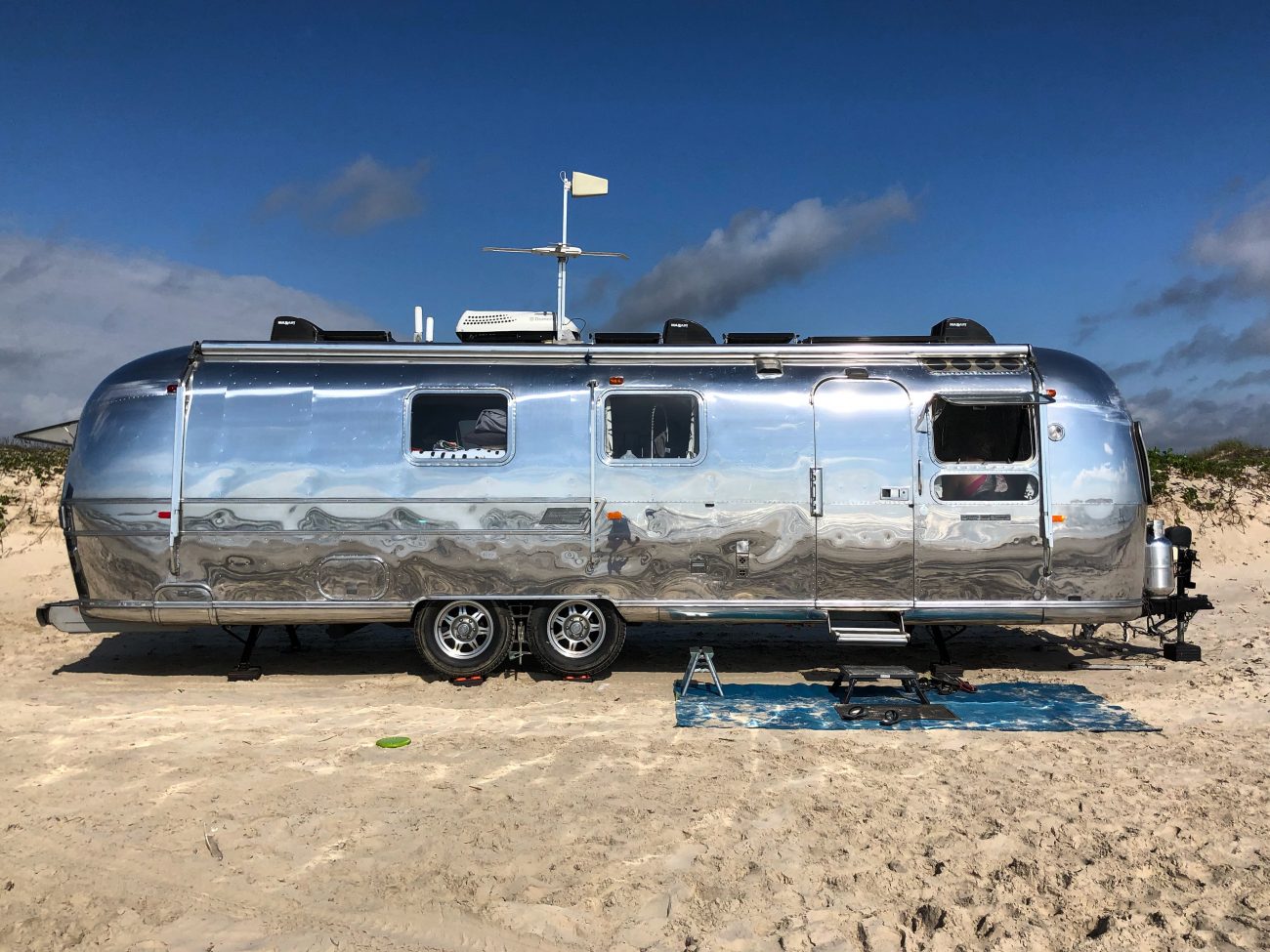 Elk Mound, WI
Sometimes you need a nice place to stay overnight that isn't a Walmart parking lot. We love Boondockers Welcome for this very reason. Spending the night on a small farm, sharing a campfire with the owners, and meeting new friends is much better than a crazy parking lot.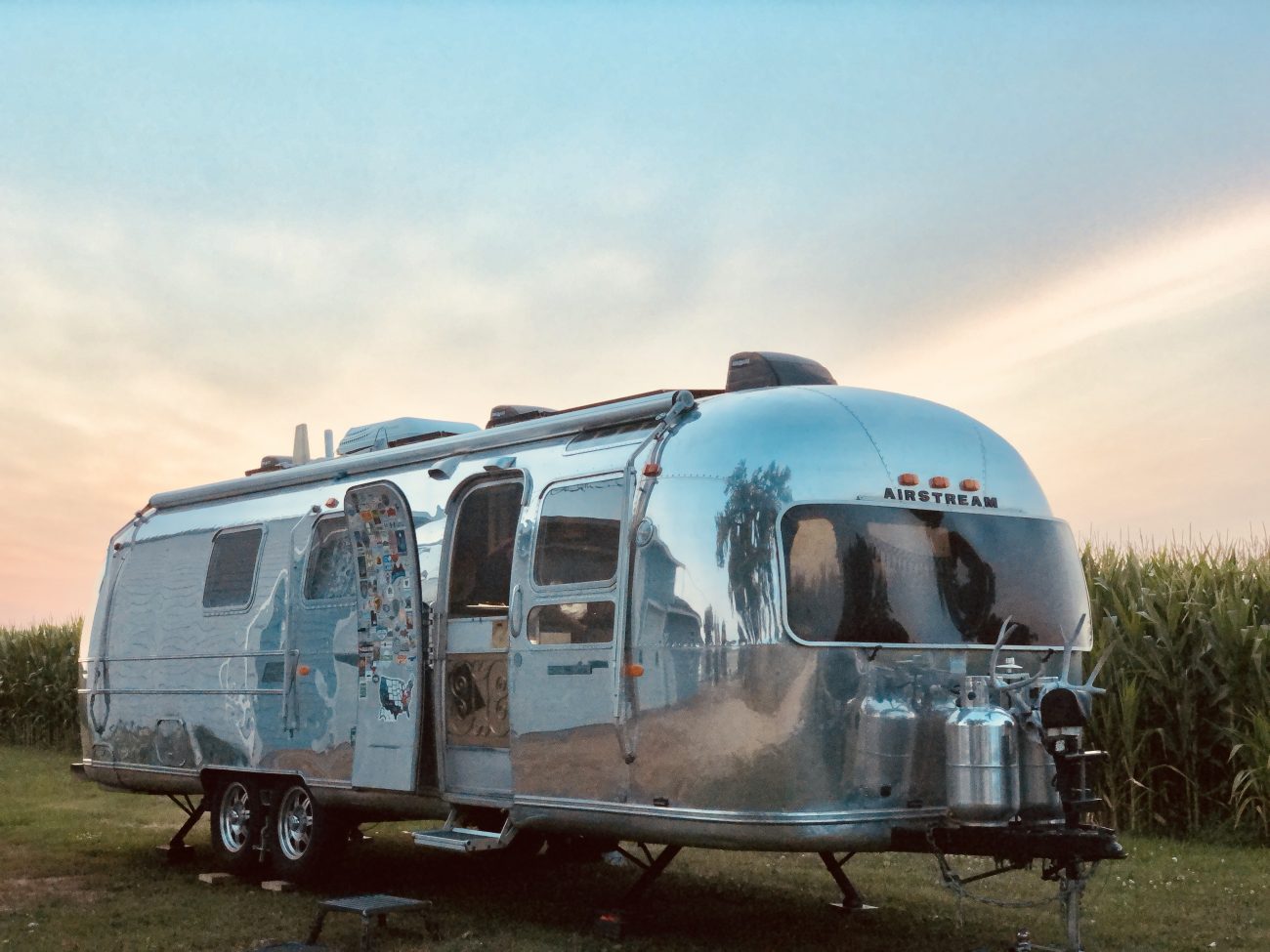 Custer, SD
After enjoying our time directly inside Custer State Park, we found a nice little spot out in the woods to camp off-grid and continue to explore the area. It was wonderfully quiet, even with cattle that came to graze every so often.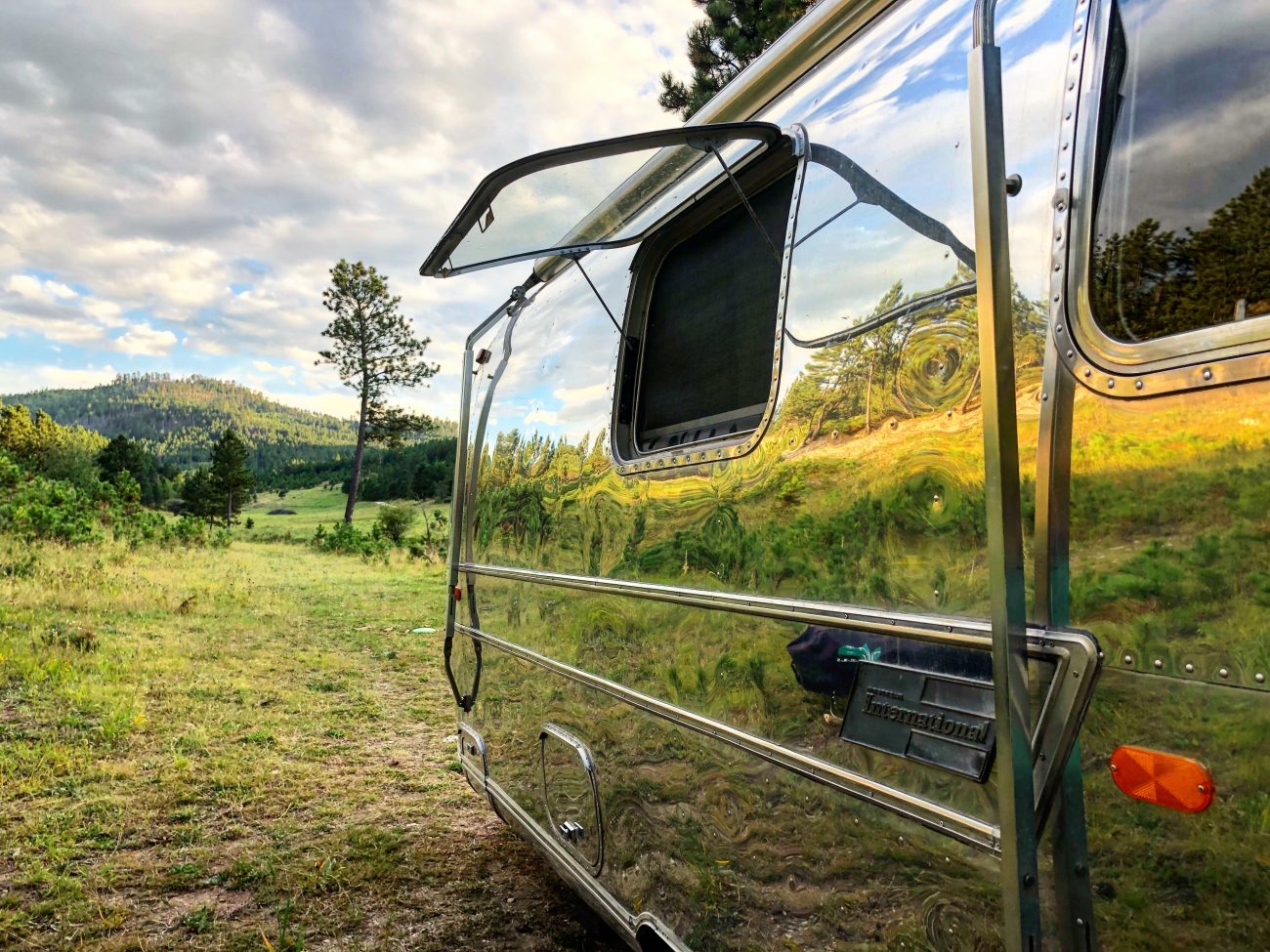 Badlands National Park
We setup shop right outside Badlands National Park with a spectacular view down into the canyon below. It was super windy, but the weather was perfect, and we loved the close access to the park.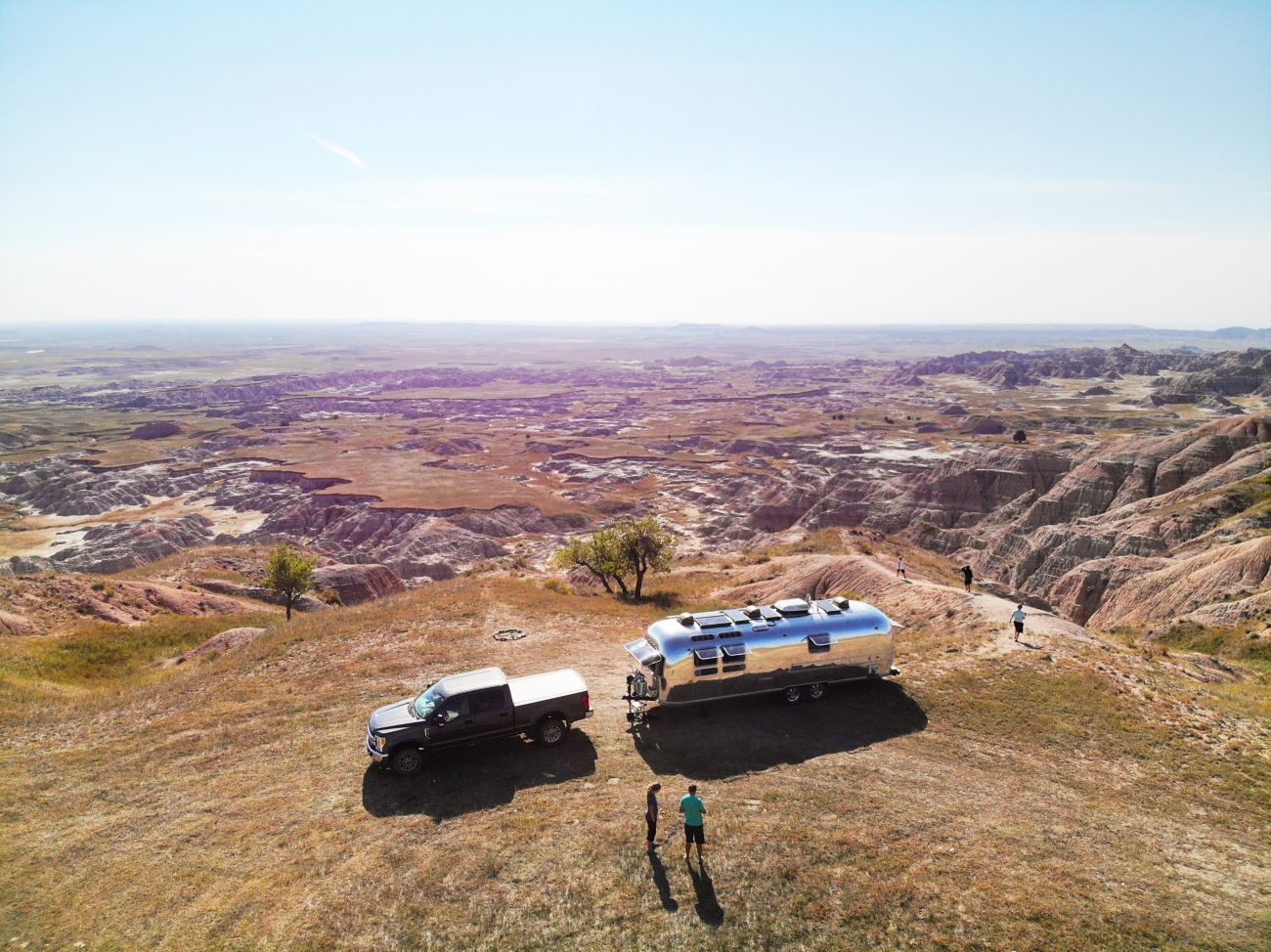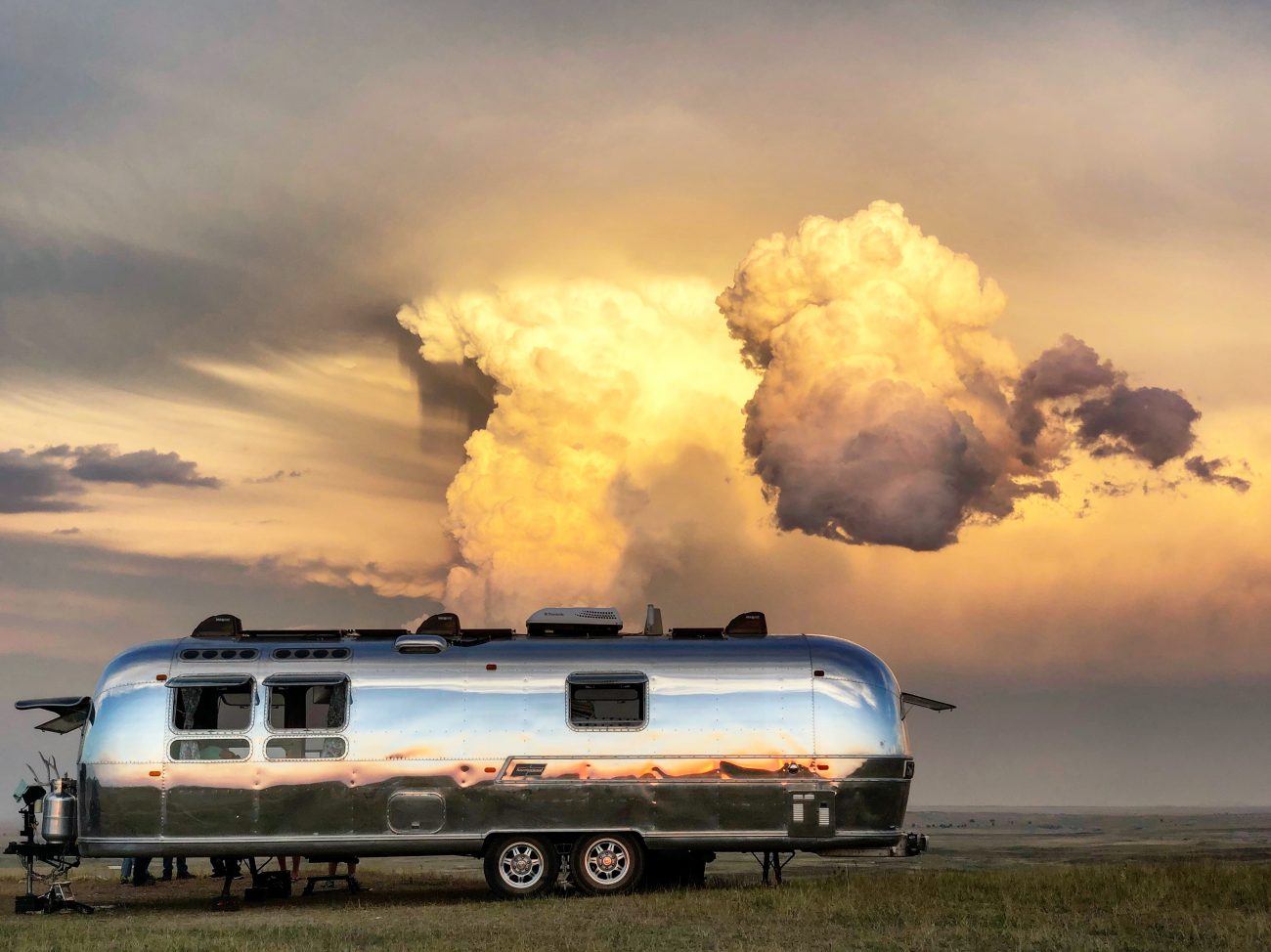 Yellow Stone National Park
This park is so big that we ended up boondocking in multiple states for quicker access to certain areas. Yeah, I said states!
On the north side, we found a beautiful spot in Montana on the Yellowstone River where we enjoyed the soothing sounds of the water and watched Bald Eagles fly and hunt for fish.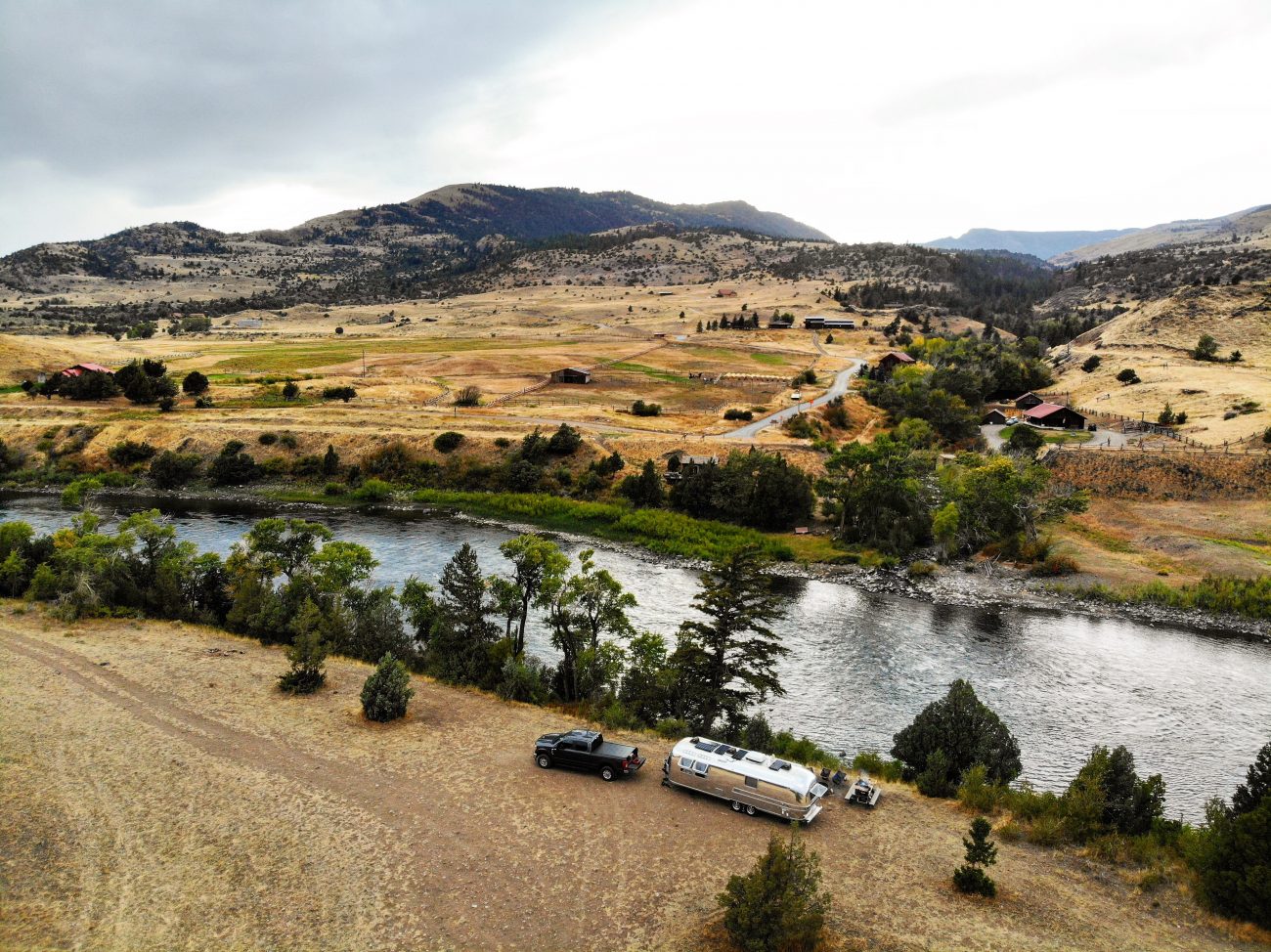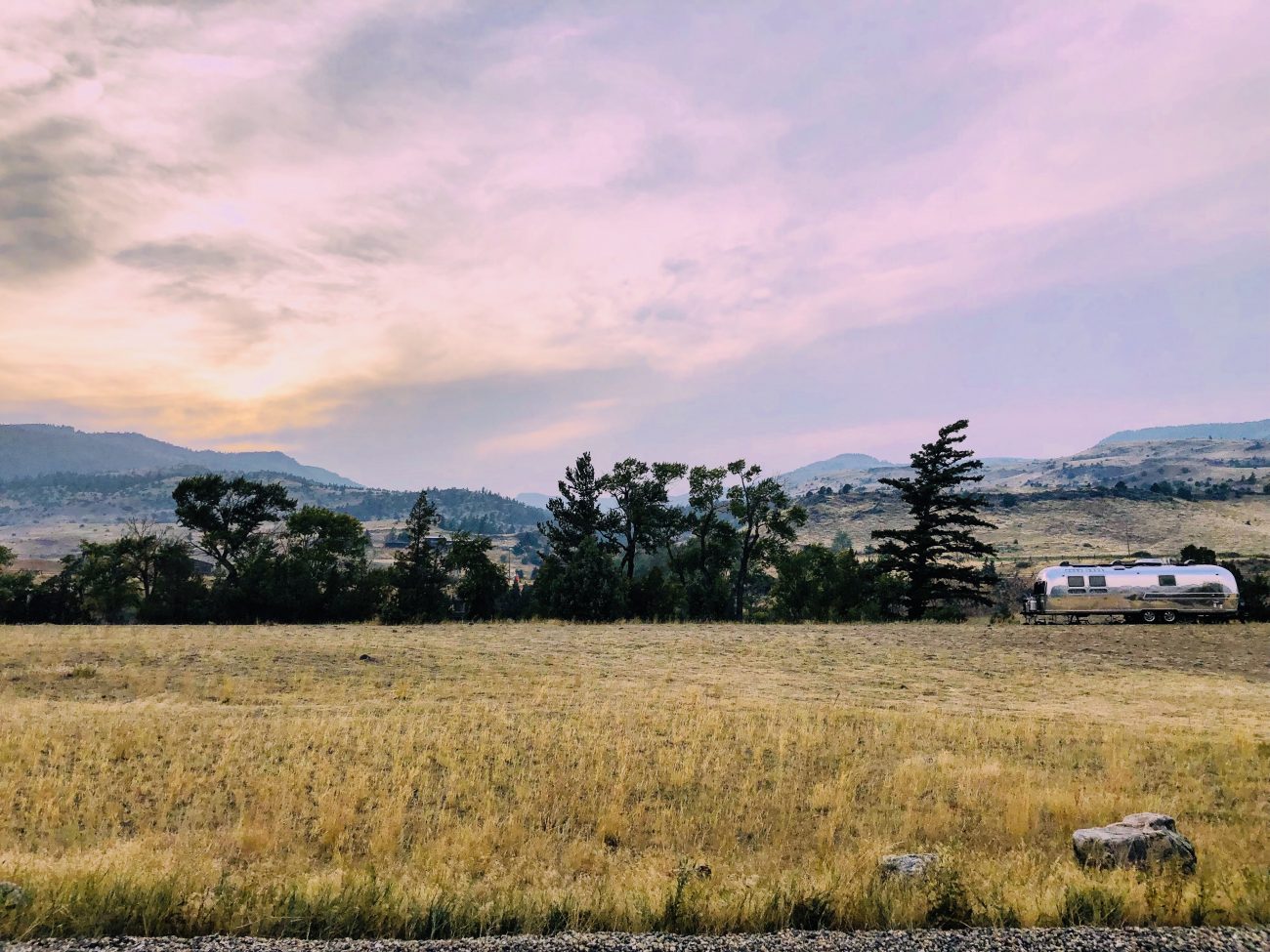 Near the west entrance, we settled in on the shore of Henry's Lake in Idaho. The kids loved skipping rocks every night, and we met up with several other traveling friends.
There were a lot of fisherman out on the lake, but other than that it was pretty quiet.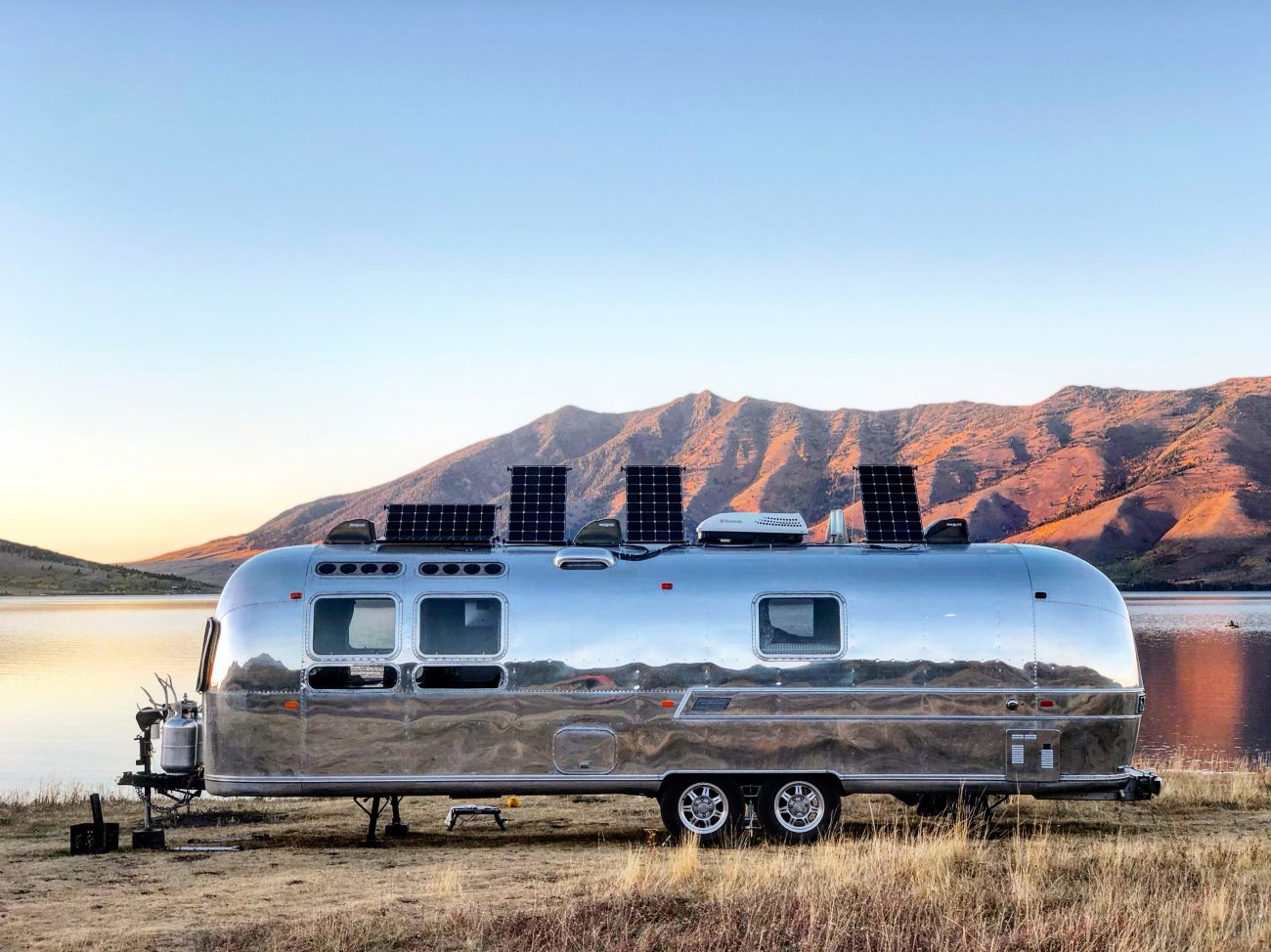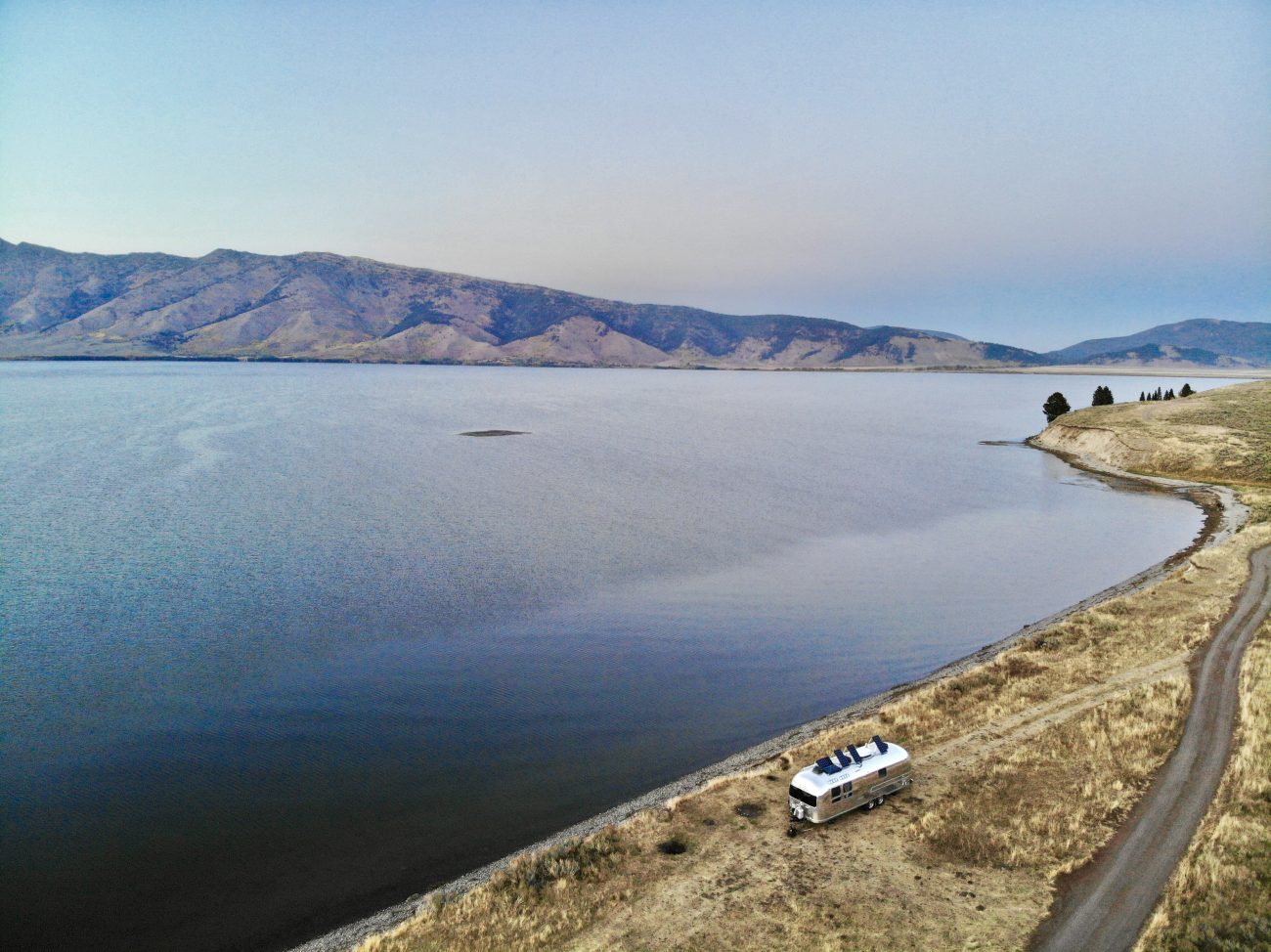 Jackson, WY
Besides really loving the town of Jackson, we loved our boondocking spot about 20 minutes outside the city with amazing views of the Grand Tetons. We were here in late September and it was already getting cold. Like mid-20's at night.
Thankfully the Airstream renovation held up and kept us nice and warm. We did go through a ton of propane, though! With close access to Grand Teton National Park, we really loved our time here.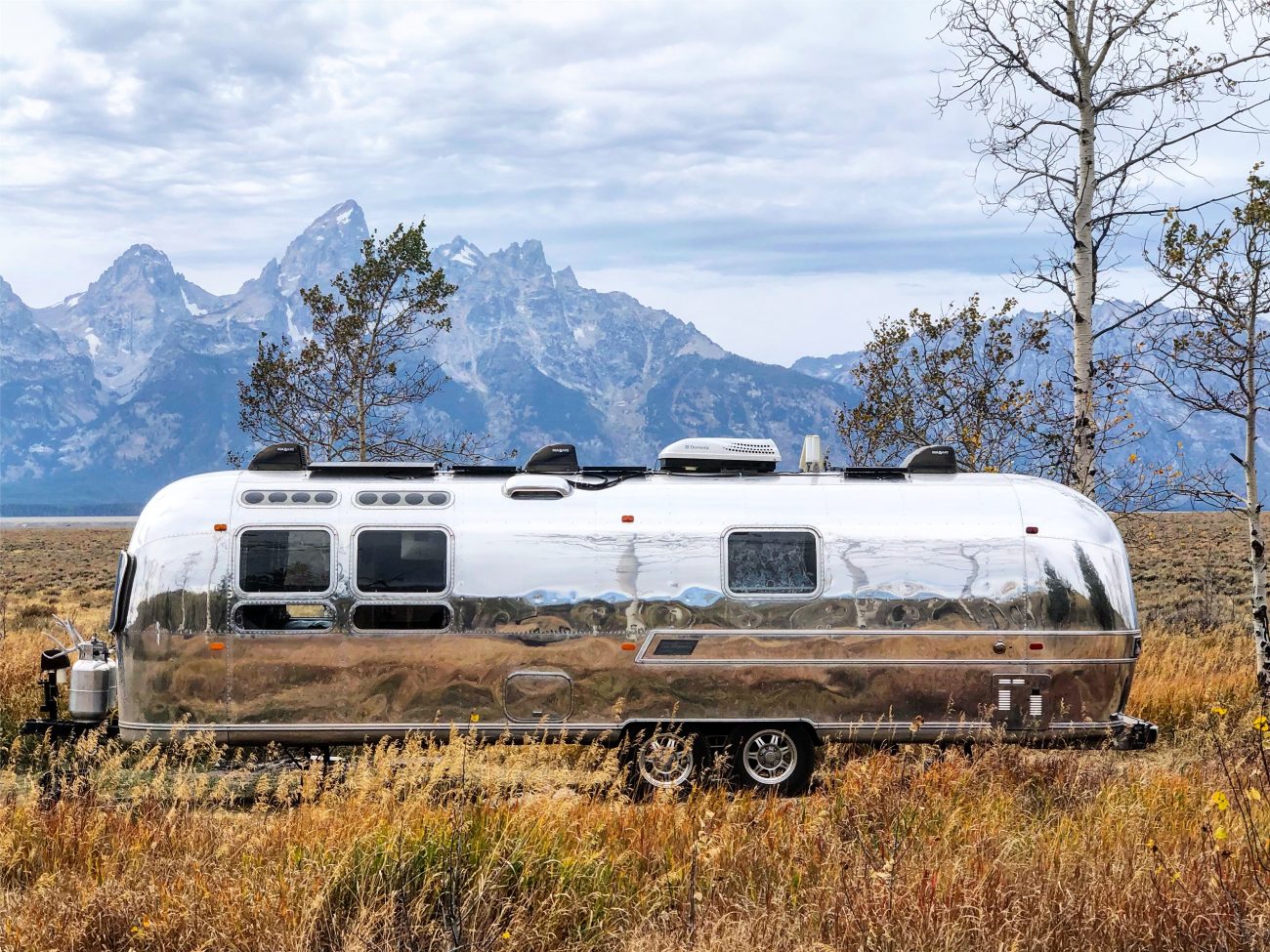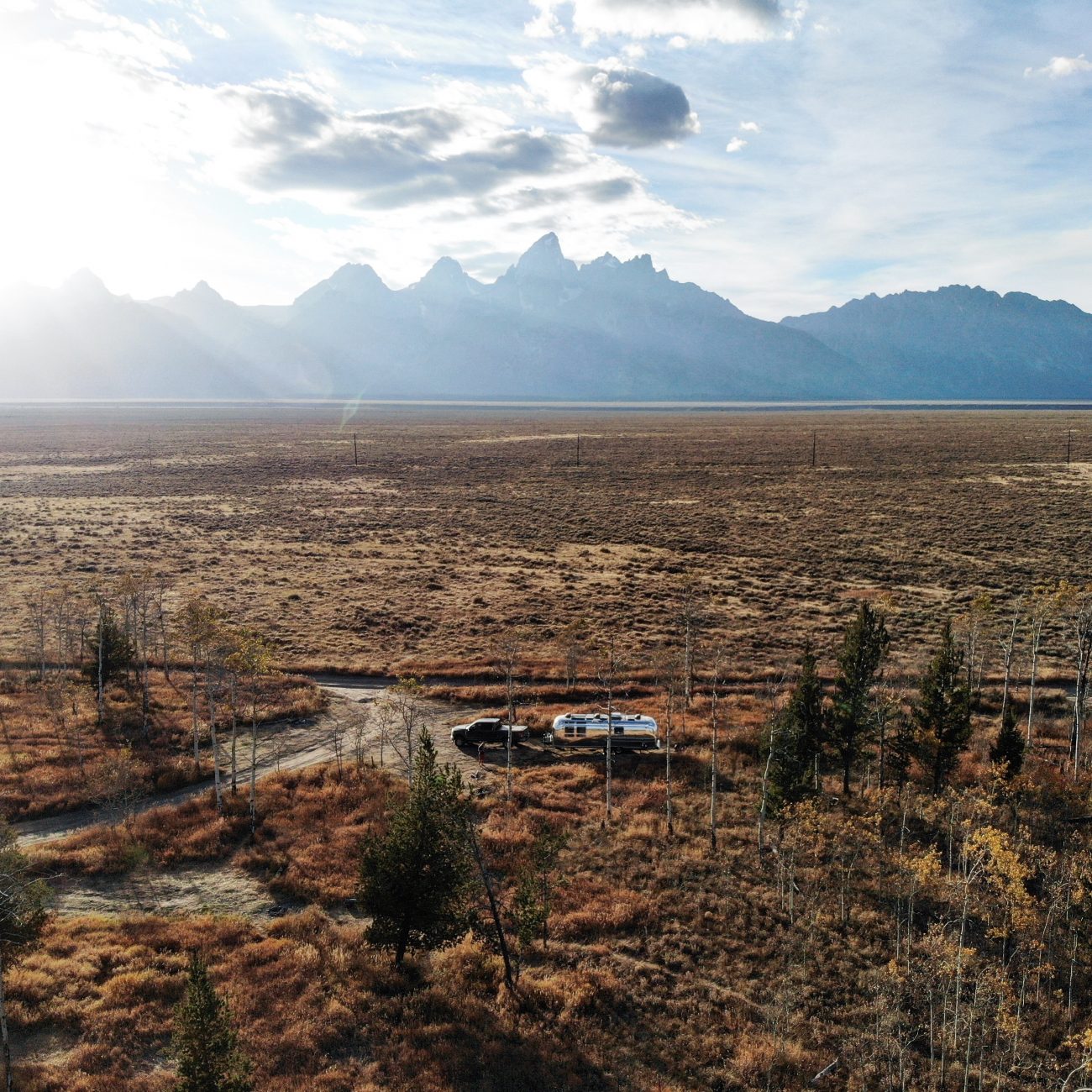 Hunstville, UT
Up the mountain outside of Ogden, we camped out in a recreation area that wasn't necessarily our favorite place, but the blazing internet upload speeds were necessary for that week as we were doing live Facebook calls each day.
The more we hung around and explored, though, we dug the little towns close by, and even found a beautiful fall hike to a waterfall.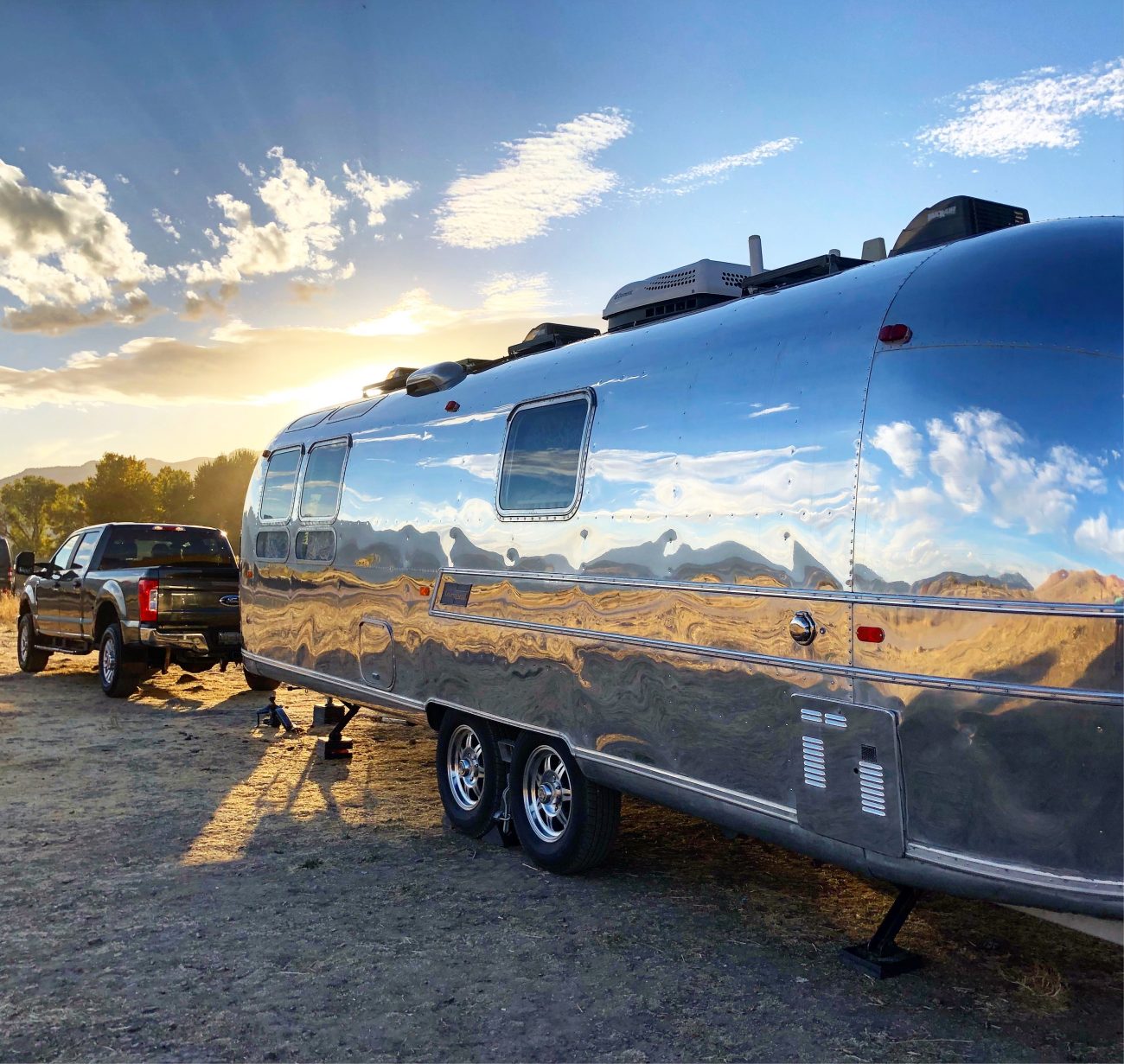 Hurricane, UT
This was probably one of our favorite boondocking spots last year. Between the epic sunsets and Zion National Park in the distance, we were pretty sad when our 14 day limit was up. Thankfully we met a ton of new friends here, and found out that there are some even better adventures outside the park in the surrounding area!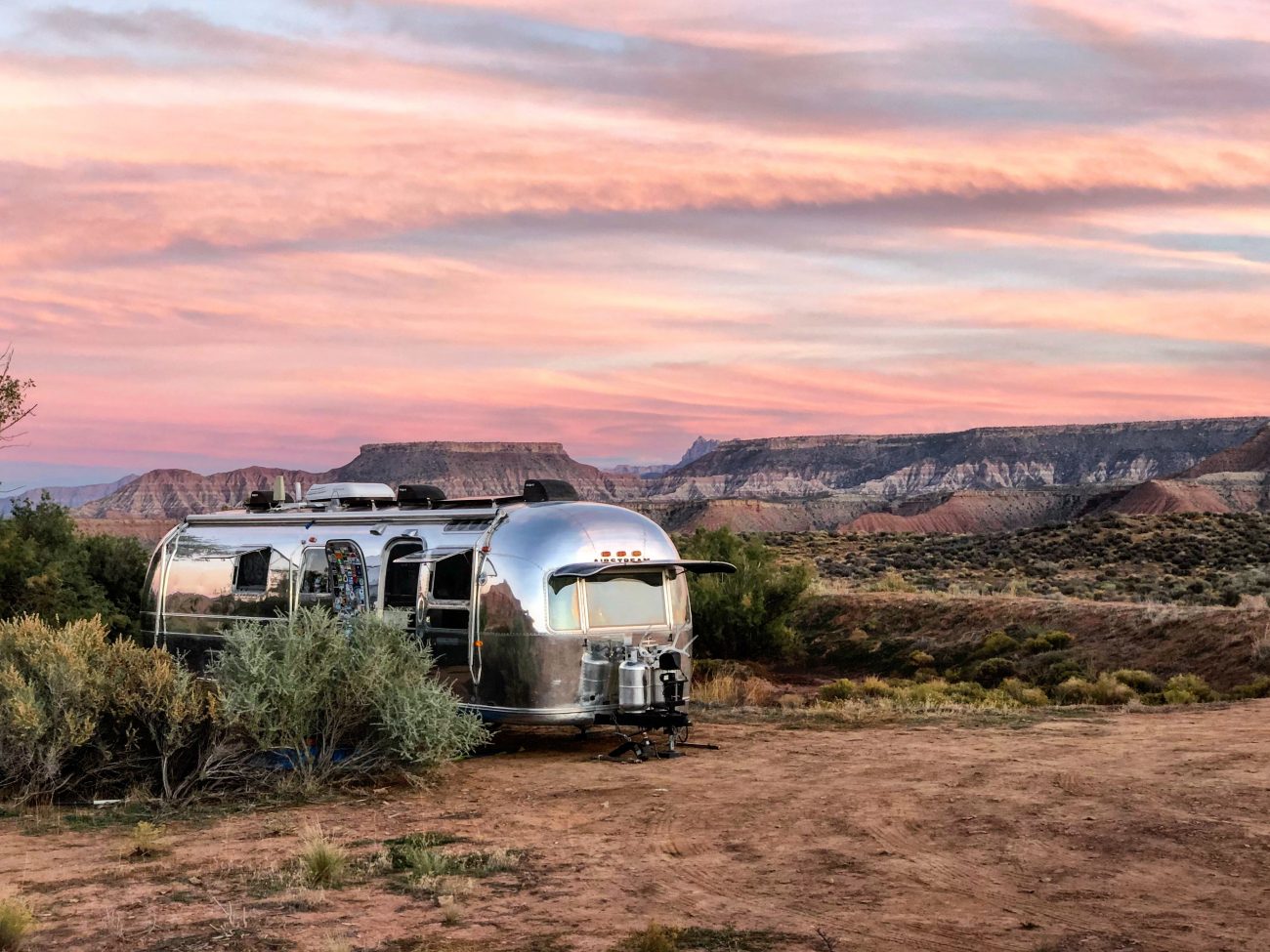 Wickenburg, AZ
At the end of the year we had to bounce around from park to park in the Phoenix area due to a flight back home to see family. We spent a lot of time in some of our favorite State Parks, but had to mix it up with boondocking.
Finding somewhere free and off-grid with good signal is hard in the Phoenix area, but we lucked out with this beautiful spot outside Wickenburg, AZ. It was quiet, 10 minutes from town, and the sunsets were impressive.
It got a little cold right at the end of the year, but from what we understand, they only have 3-4 weeks before the temperatures jump back up to the 70's for the winter.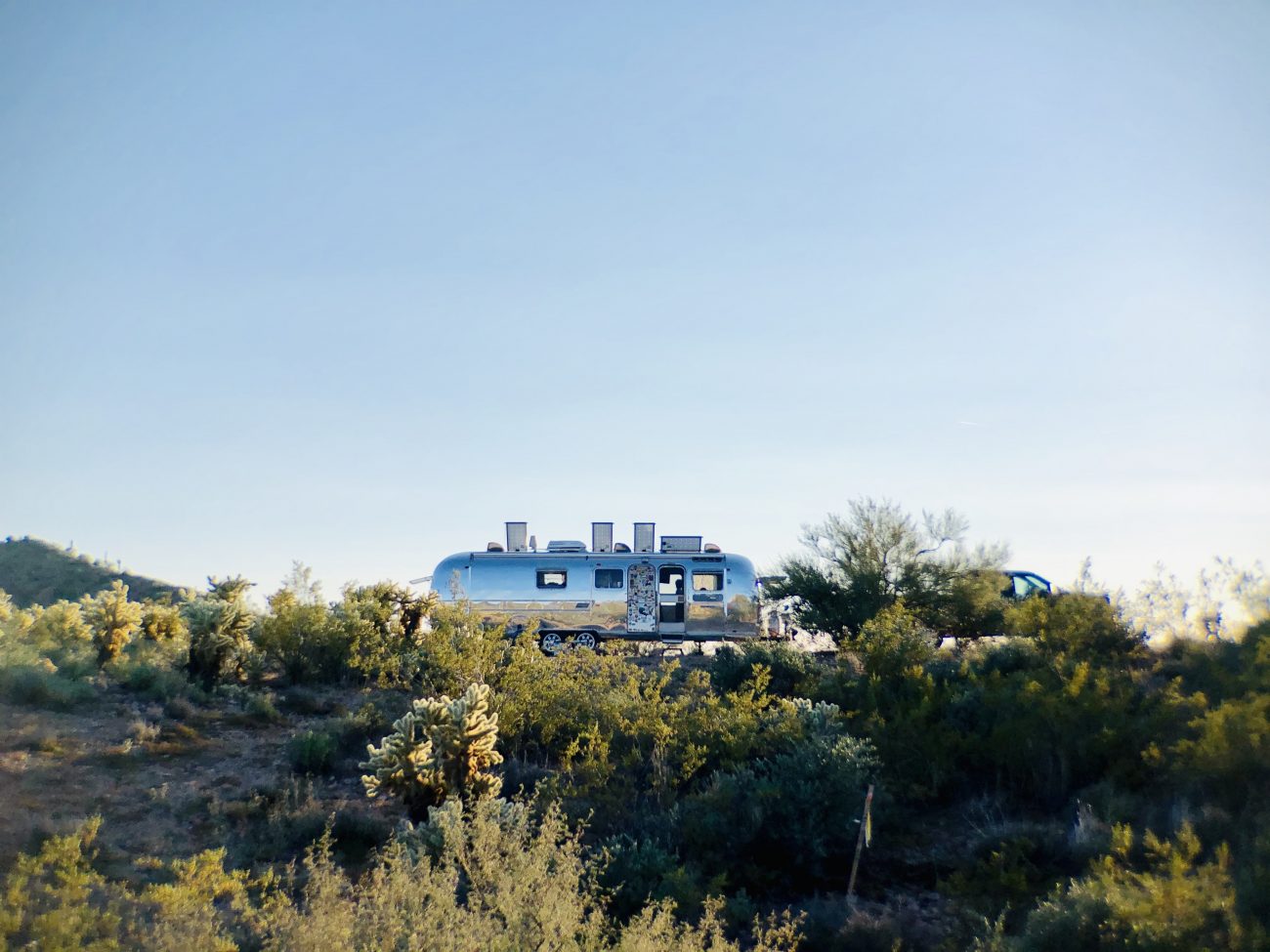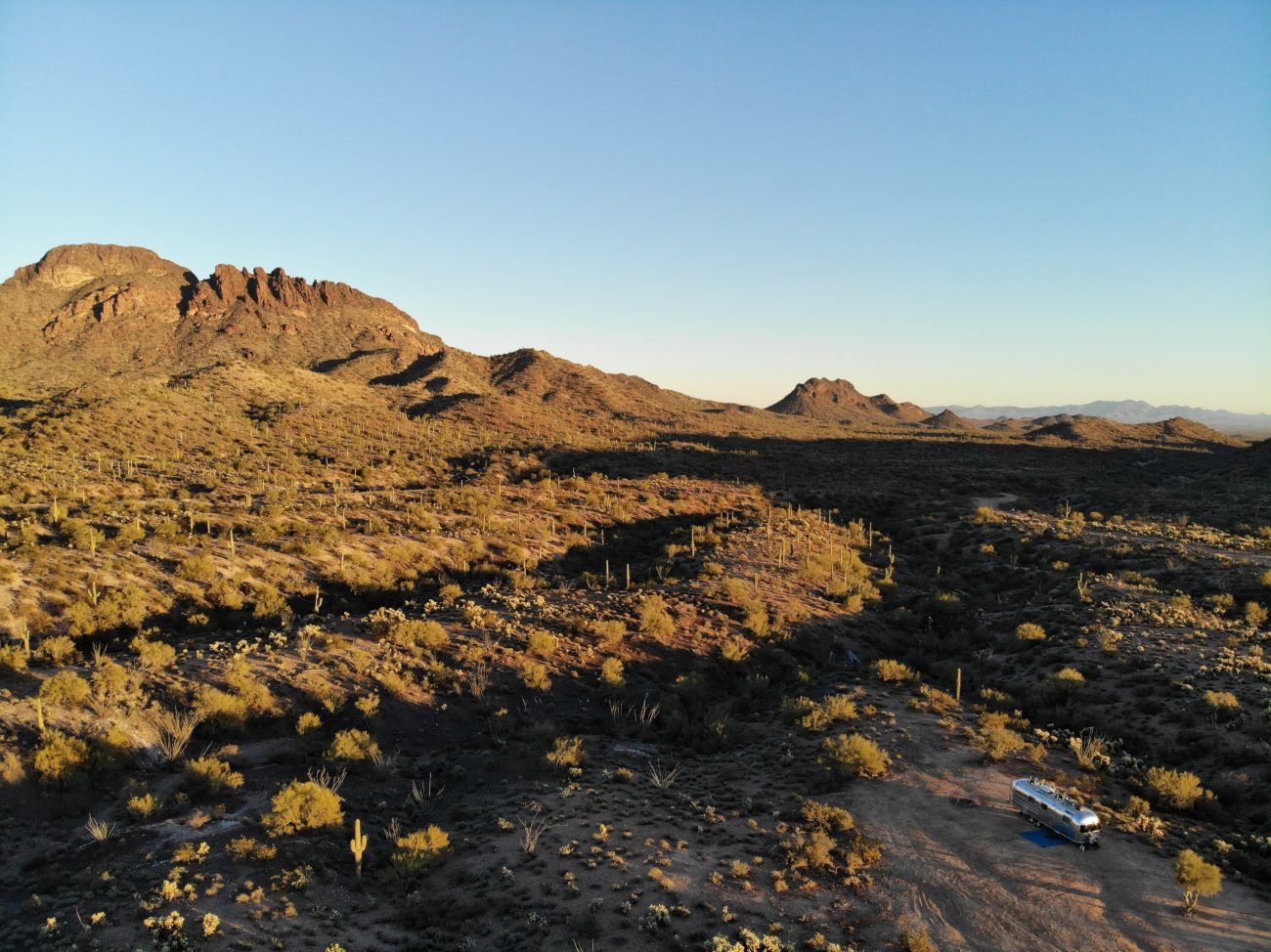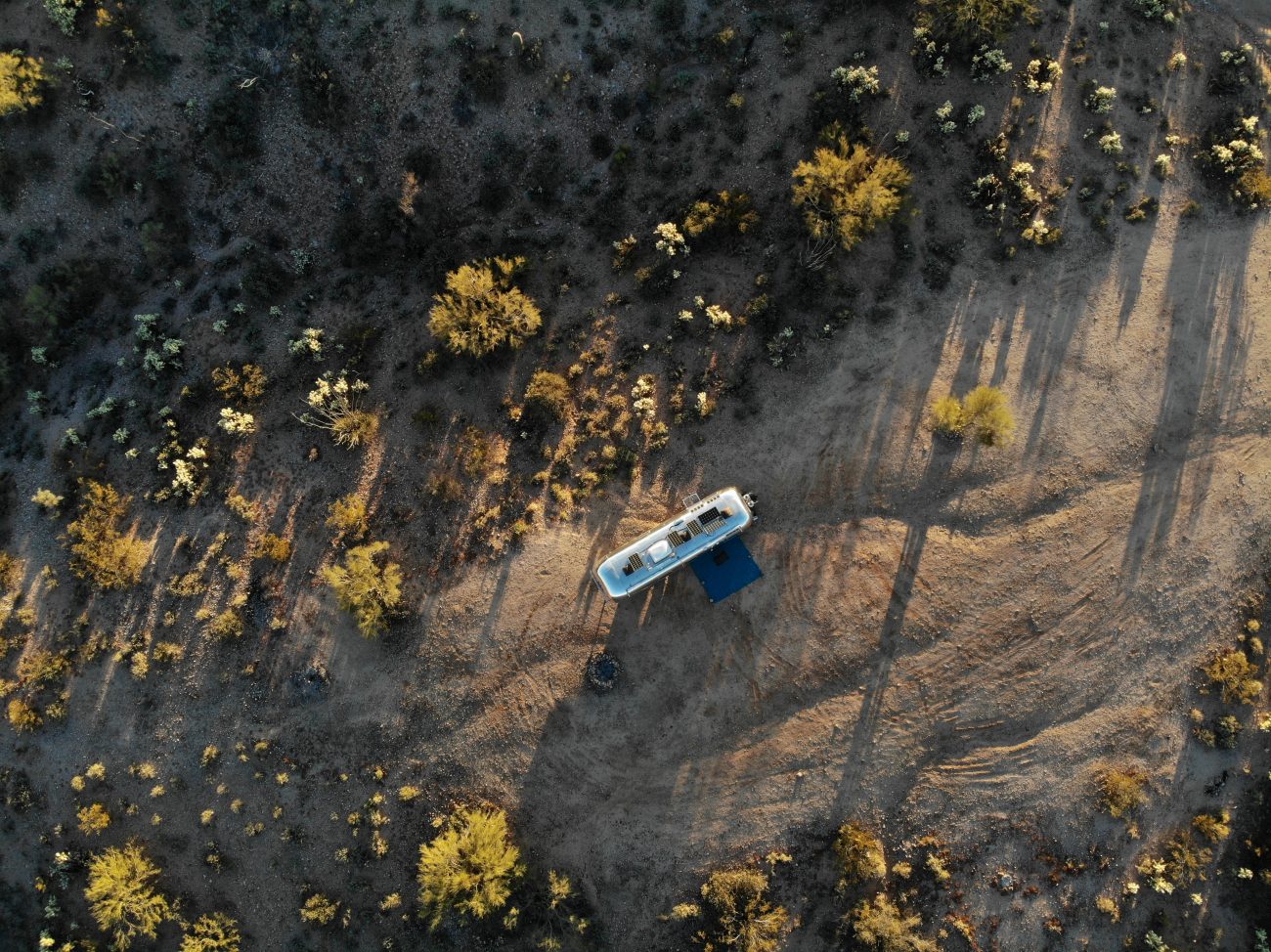 And with that, 2018 was over! We boondocked nearly 6 months out of the year and loved every minute of it. Want to know how we find all these cool spots and plan the perfect off-grid camping trip?
You're in luck! We've got a great little guide to finding the perfect boondocking trip, and are running a 5-day challenge in early February to teach you how to plan your first boondocking trip. We hope you'll sign up and join us!
Become a Tiny Shiny Homie!
Subscribe to our patreon-style community & help support our family so we can keep making things for you! Get early access to videos, special behind-the-scenes updates, curated music playlists, & goodies like exclusive stickers and name drops in our videos.
Signup & Become a Homie
Apparel
Grab a fun, comfy t-shirt & help support our family.
comments powered by

Disqus