Airstream Renovation Cost Calculator
Intelligent spreadsheet calculator + behind the scenes stories and details from our renovation.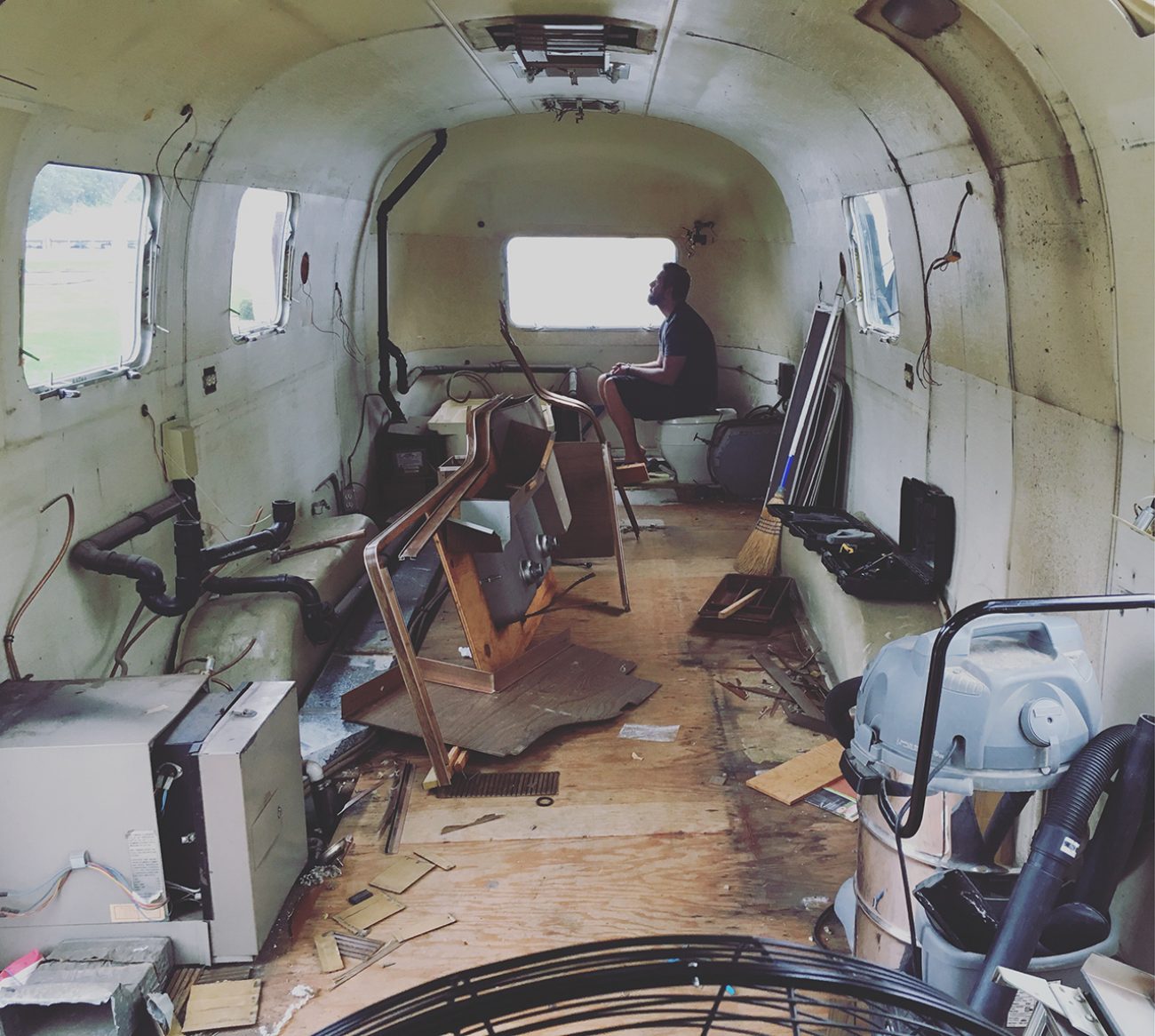 What am I getting myself into?
We asked that question a lot the further we got into our renovation.

It wasn't just about going waaaay over budget - this project was affecting our business, our relationships, and our family in negative ways.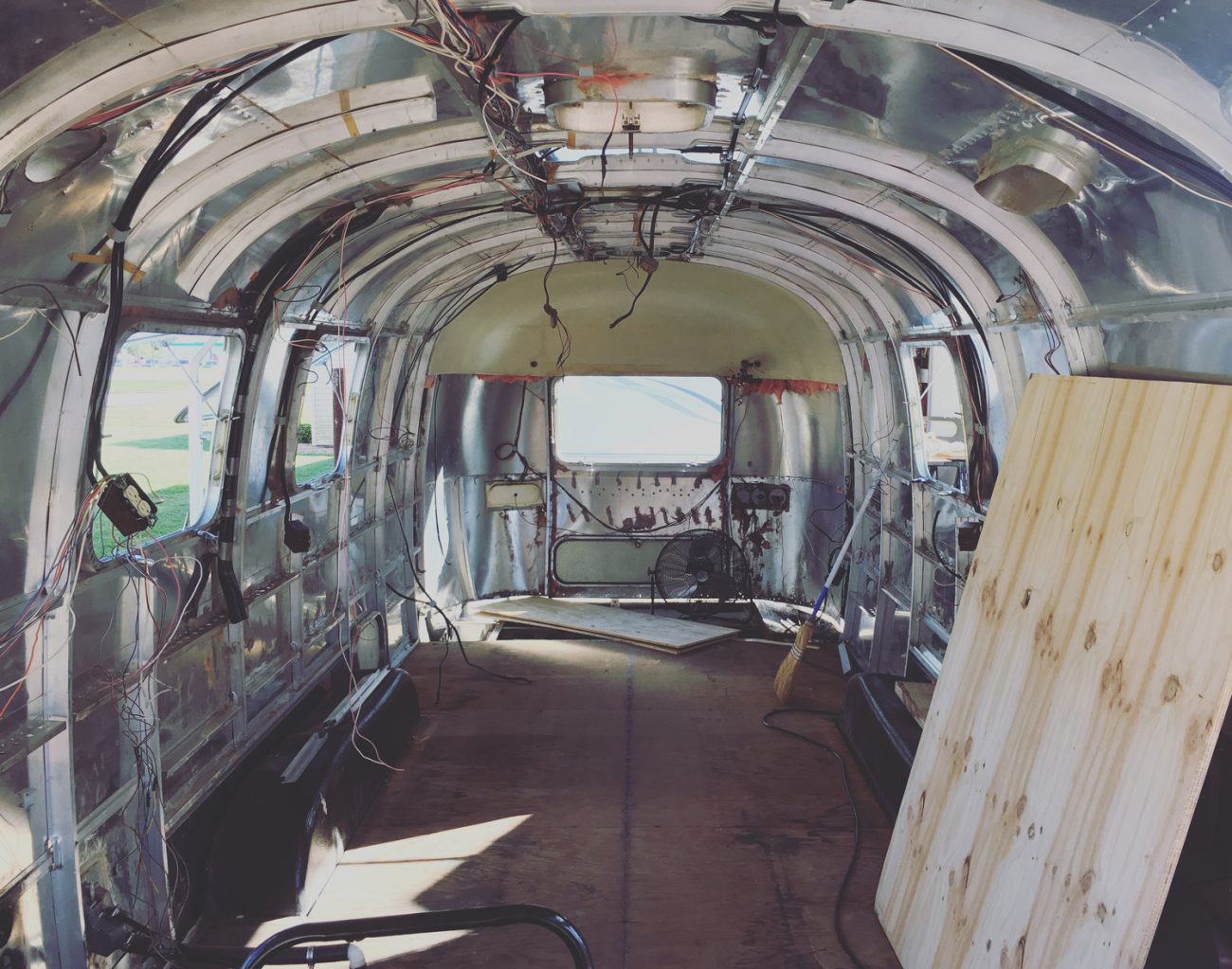 That sounds...scary. How do I not do that?
Fortunately we learned a few things - and even better we kept meticulous receipts. Turns out when you add up all the costs associated with renovating a vintage trailer, you get a clearer idea of what you're really in for.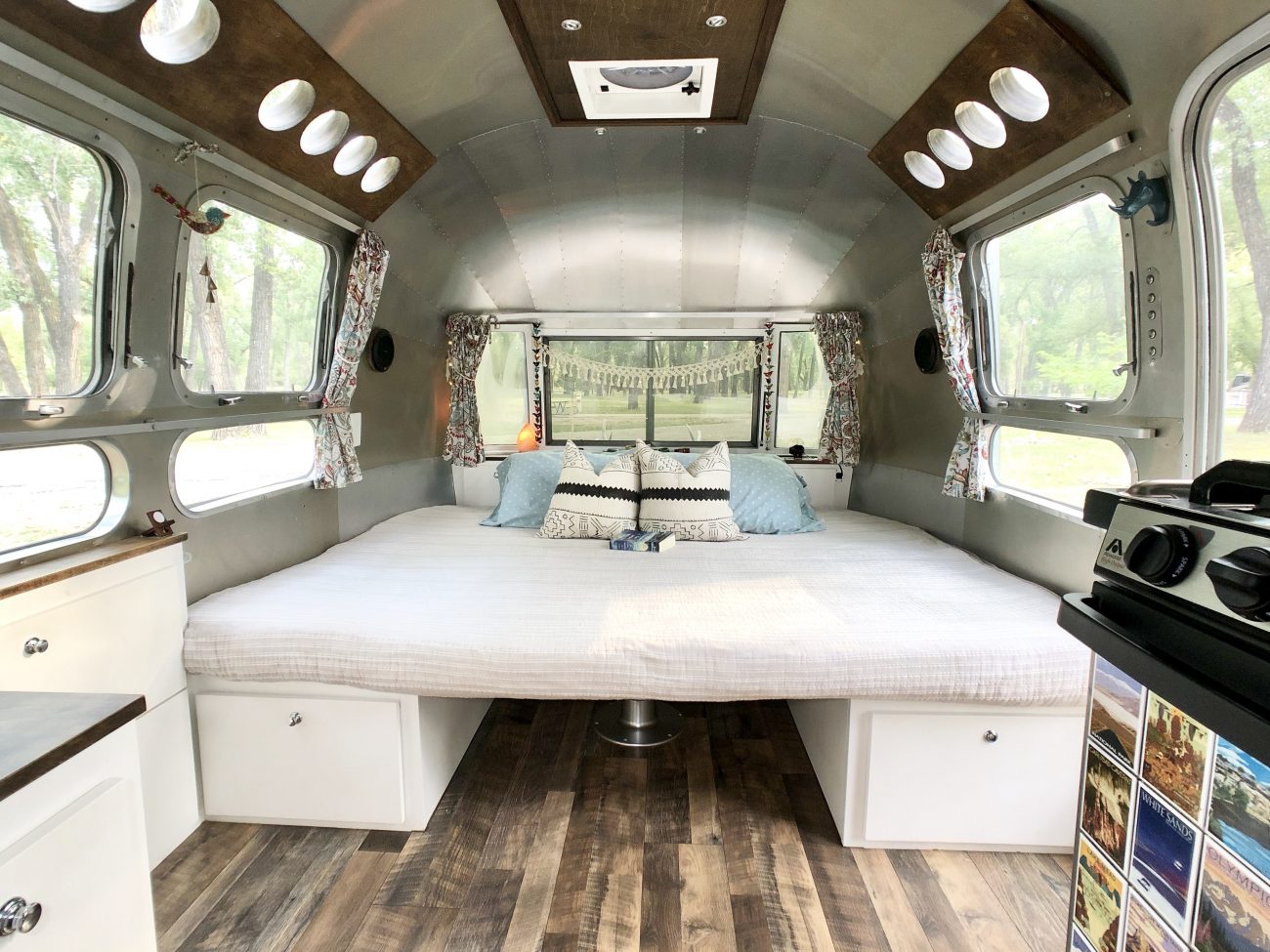 How did it turn out?
Thankfully, we were able to push through and finish strong with lots of help from our friends and family. Then we spent 3+ years traveling all over the country, camping off-grid, and loving every minute of it.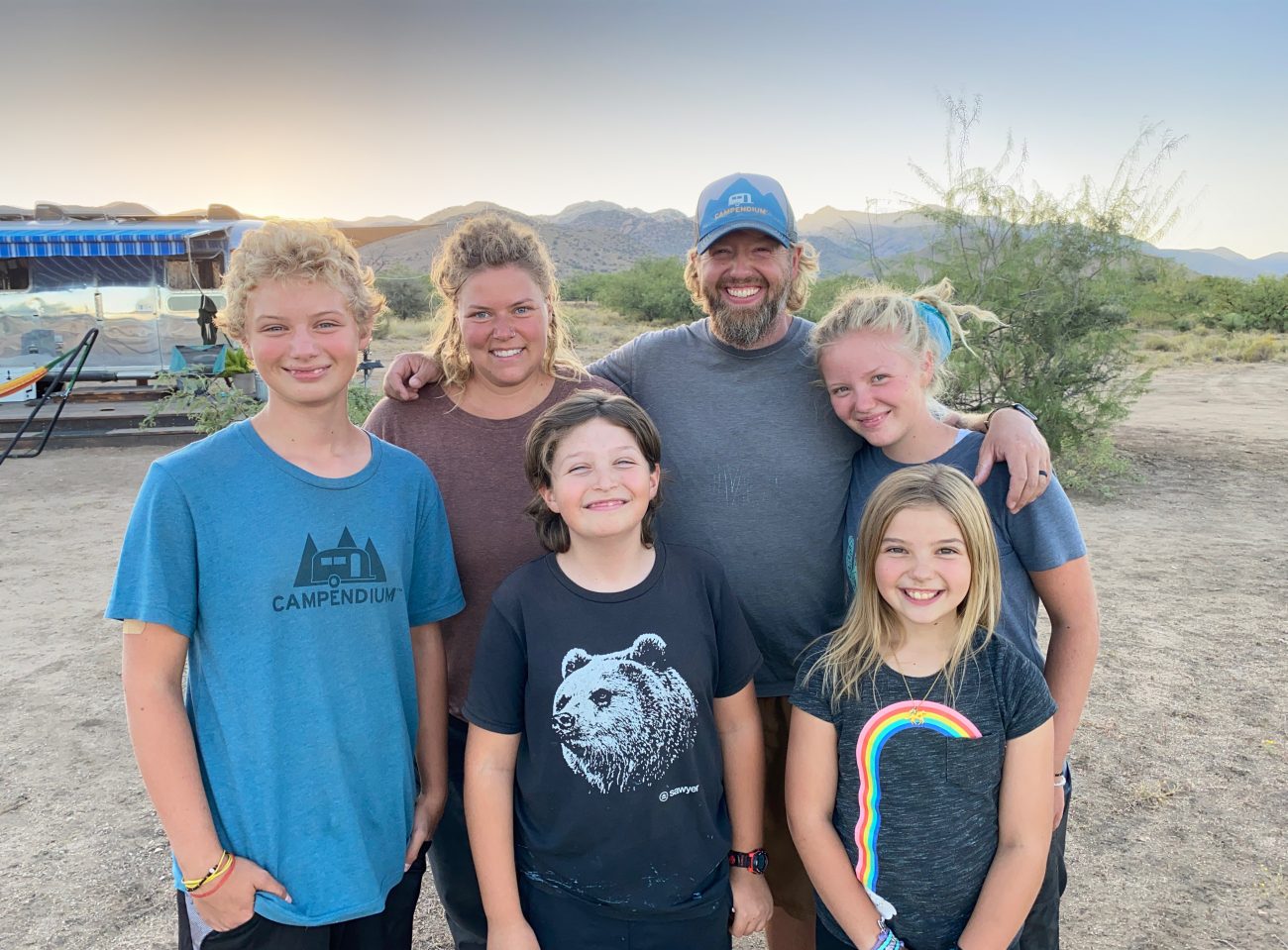 Hi, We're Jonathan & Ashley!
Who's behind this? Jonathan & Ashley Longnecker & their 4 amazing kids - also known as Tiny Shiny Home!

We fell in love with Boondocking several years ago and renovated a 1972 Vintage Airstream so we could travel full-time and camp off-grid as much as possible.
In 2018 alone we spent 6 months boondocking. We saved thousands of dollars by not paying for campgrounds. And we loved every minute of it!
Our story has been covered in national publications like Good Morning America, Dwell, and Lonely Planet.

Yeah yeah - so about this cost calculator?
Right, the calculator is an intelligent Google Sheet that you can use to plan your own renovation budget. There are multiple tabs for each major category, and we even list the items we used to help get you started. When you've planned each section, the Total tab will calculate the cost for the entire project.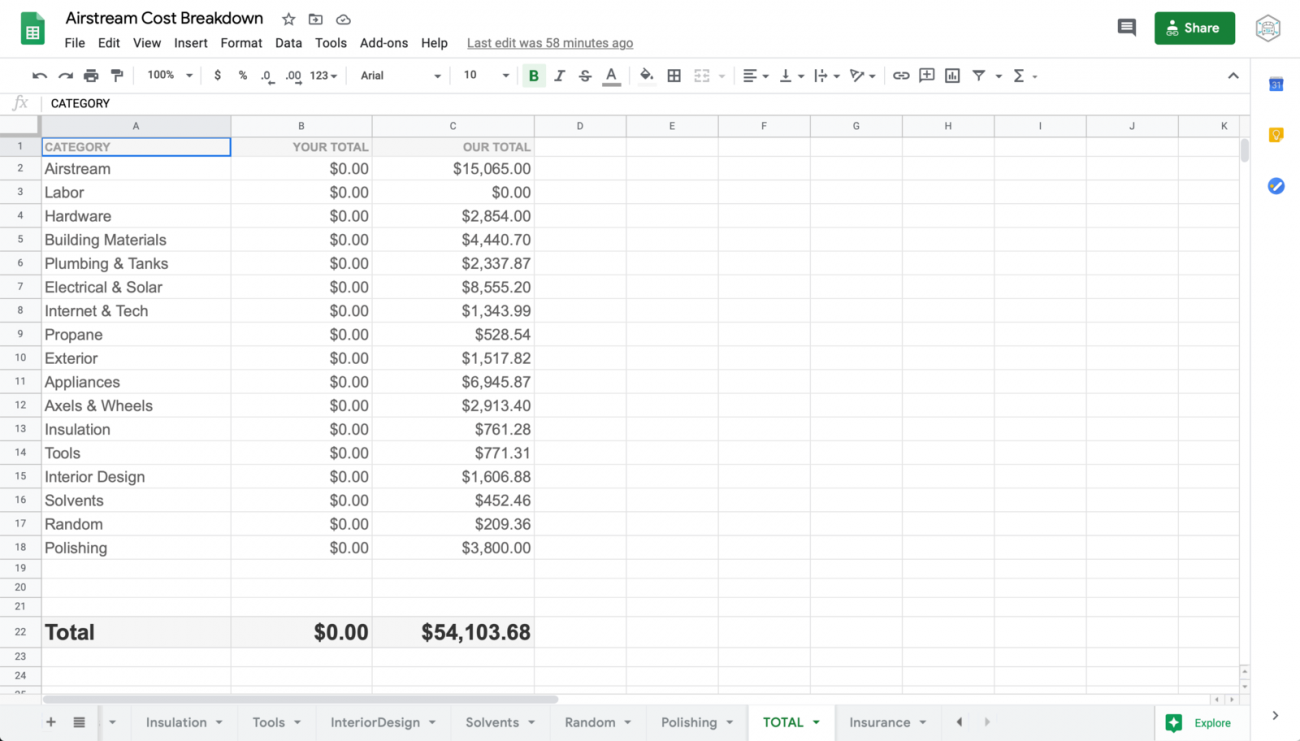 Got it - a spreadsheet. Anything else?
Yeah, actually. For each major category (there's 19 right now), Ashley and I sit down and share behind the scenes thoughts from our own renovation. They're full of quick, fun, and useful tips for things you may not have thought about.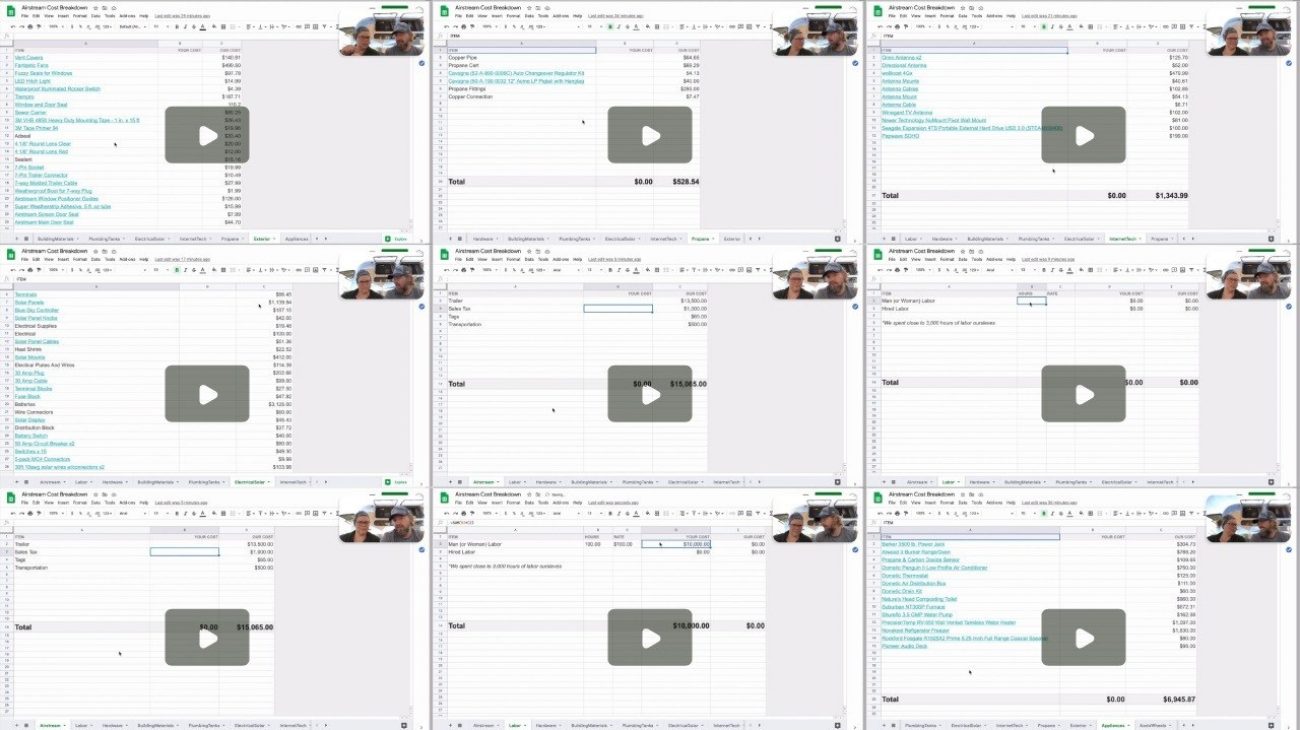 Here's what's included:

| | |
| --- | --- |
| Video: Introduction | 2 min |
| Video: Spreadsheet Overview | 5 min |
| Spreadsheet: Cost Calculator | File |
| Video: Airstream Cost | 3 min |
| Video: Labor | 4 min |
| Video: Hardware | 3 min |
| Video: Building Materials | 6 min |
| Video: Plumbing & Tanks | 5 min |
| Video: Internet | 2 min |
| Video: Propane | 4 min |
| Video: Exterior | 5 min |
| Video: Appliances | 11 min |
| Video: Axels & Wheels | 4 min |
| Video: Insulation | 3 min |
| Video: Tools | 4 min |
| Video: Interior Design | 4 min |
| Video: Solvents | 2 min |
| Video: Random | 2 min |
| Video: Polishing | 3 min |
| Video: Totaling it Up | 1 min |
| Video: Insurance | 4 min |
Will this really help me?
If we had a way to calculate the real costs of renovating a vintage trailer before we started, it would have helped us a ton! And we think it will help you, too. Of course if you don't find it useful we're happy to give you your money back.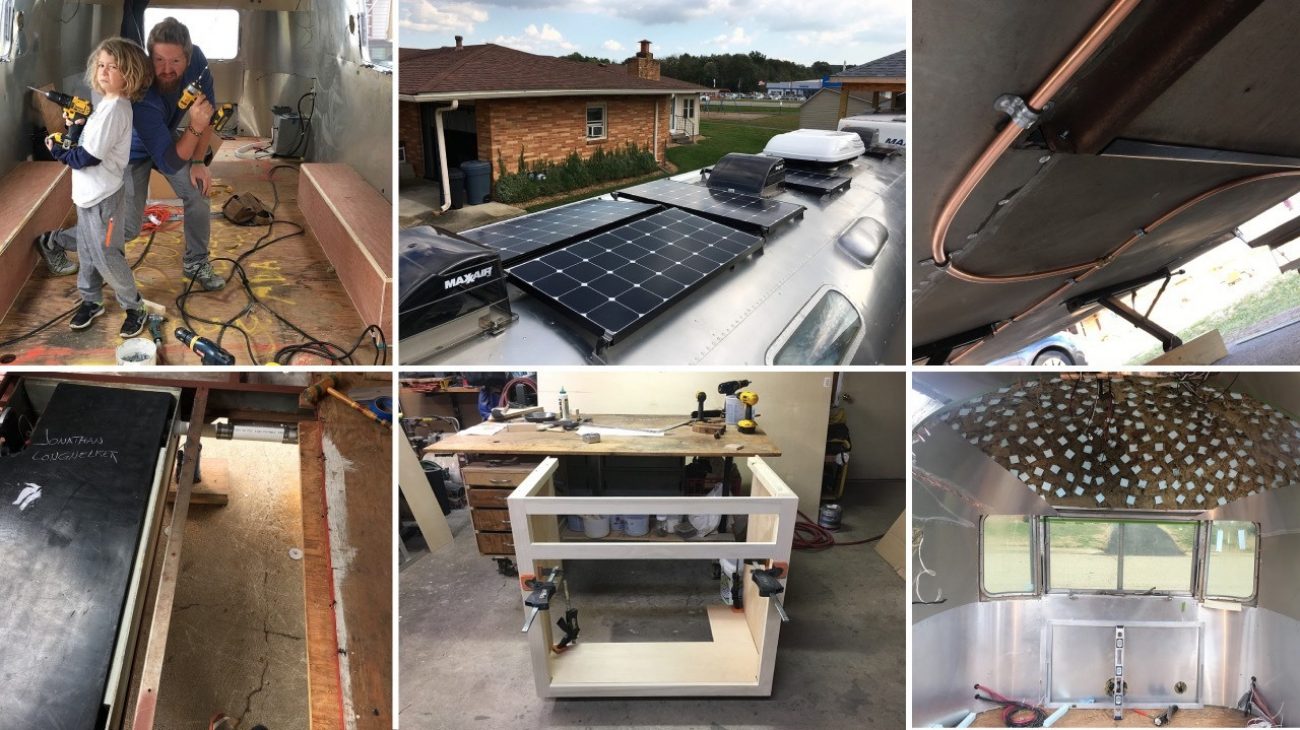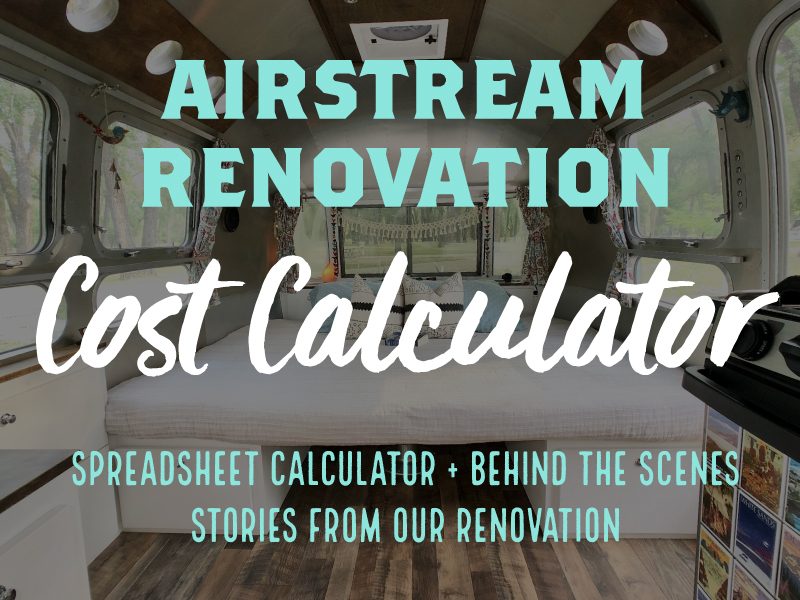 Use this intelligent spreadsheet calculator, compare your cost to ours, and watch us talk about behind the scenes stories from our own renovation.