Airstream Renovation Cost Breakdown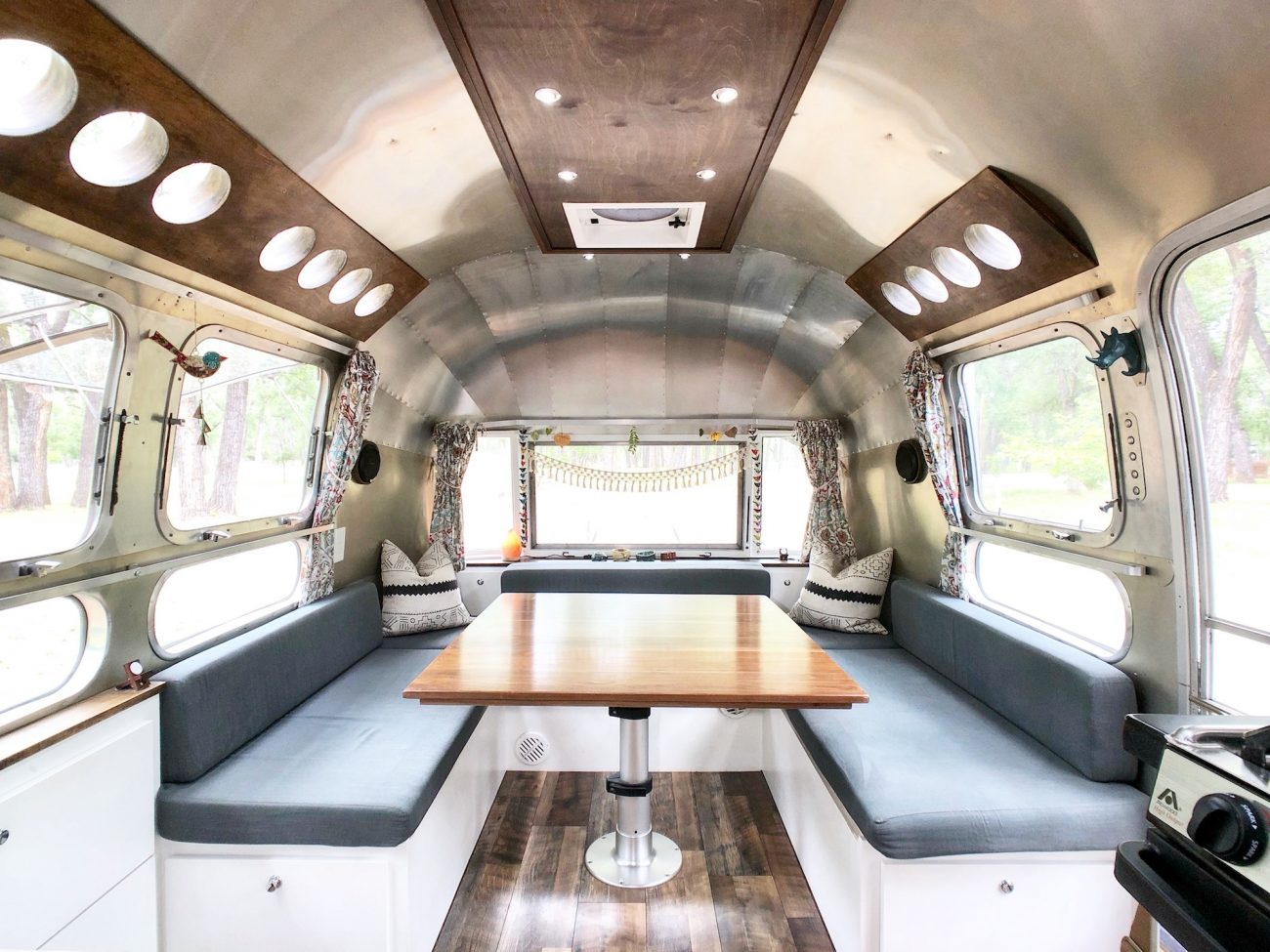 Back in 2016 & 2017 we spent 6 months renovating the heck out of a vintage Airstream, documenting the whole process and creating a tiny, shiny off-grid boondocking home that looks great and works even better.
We should know, we've spent the last 2 years traveling the country and living in it!
As you might imagine, we get asked often exactly how much the project cost so I cracked my knuckles, made a massive spreadsheet, and added it all up for you. It was no small feat :)
Types of Renovations
Before we jump into the numbers, you should know that there are several types of Airstream renovations.
We all want something that looks nice and Instagram worthy, but more importantly it needs to be structurally sound, intentionally designed, and safe to live in.
1. Slap Some Paint On It
This is the quickest way to get a nice looking trailer and get on the road. Use what's already inside - dated as it is - and paint and re-style to feel more modern.
Be warned, though - if you're buying an older trailer there are probably deep issues that are being glossed over like wiring, water leaks, floor rot, frame damage, and old axels.
It may look nice, but a month or two on the road and you'll find yourself trying to fix all the things.
2. Skin Deep Interior Design
There are a ton of shops out there doing what we call "cosmetic" renovations. This involves removing most of the original interior and rebuilding it in a more modern style. These are often gorgeous and look fabulous on Instagram.
However, they usually don't change much functionally like updating batteries, axels, tanks, or anything structural like the frame. Forget about updating insulation or wiring the walls. Or even worse, they focus so much on the interior design that basic functions may not even work.
Trust us, we've heard some horror stories.
While these can make great AirBnb rentals, actually moving one of these beauties around full-time will prove problematic and again, you'll find yourself trying to track down things like why the furnace stopped working or why the whole backend of the trailer is separating.
3. Functional & Gorgeous
Since we planned on living in our Airstream full-time, we knew that we couldn't ignore deep structural issues - and that taking the time to design things like the power and water systems from the ground up would pay huge benefits in the long run.
So we gutted the trailer down to the ribs and rebuilt basically everything except the shell. Let me be clear - if you plan to live in your renovated Airstream and actually drive it around places you need to do a full renovation. Ignoring potential leaks, original wiring and insulation will come back to bite you.
Of course, we wanted it to have great interior design, too. It's wide open, full of minimal modern cabinets, warm natural wood, and the original aluminum walls. So the space is as beautiful as it is functional. We think it's the perfect balance (ok, maybe we're biased!).
4. Shell-Off Renovation
This is the big one - it's what you do on top of everything else if your floor has rotted from water damage and your frame is deteriorating. You actually have to lift the shell off and build a new frame, then put it all back together.
Thankfully our frame and floor were in good shape so we didn't have to go this far, but shell-off's are pretty common with old Airstreams if they leaked. Just be warned - you could be getting into quite the project!
Now, I wrote all that because it's important to know what kind of renovation you're looking at and how to approach a realistic budget.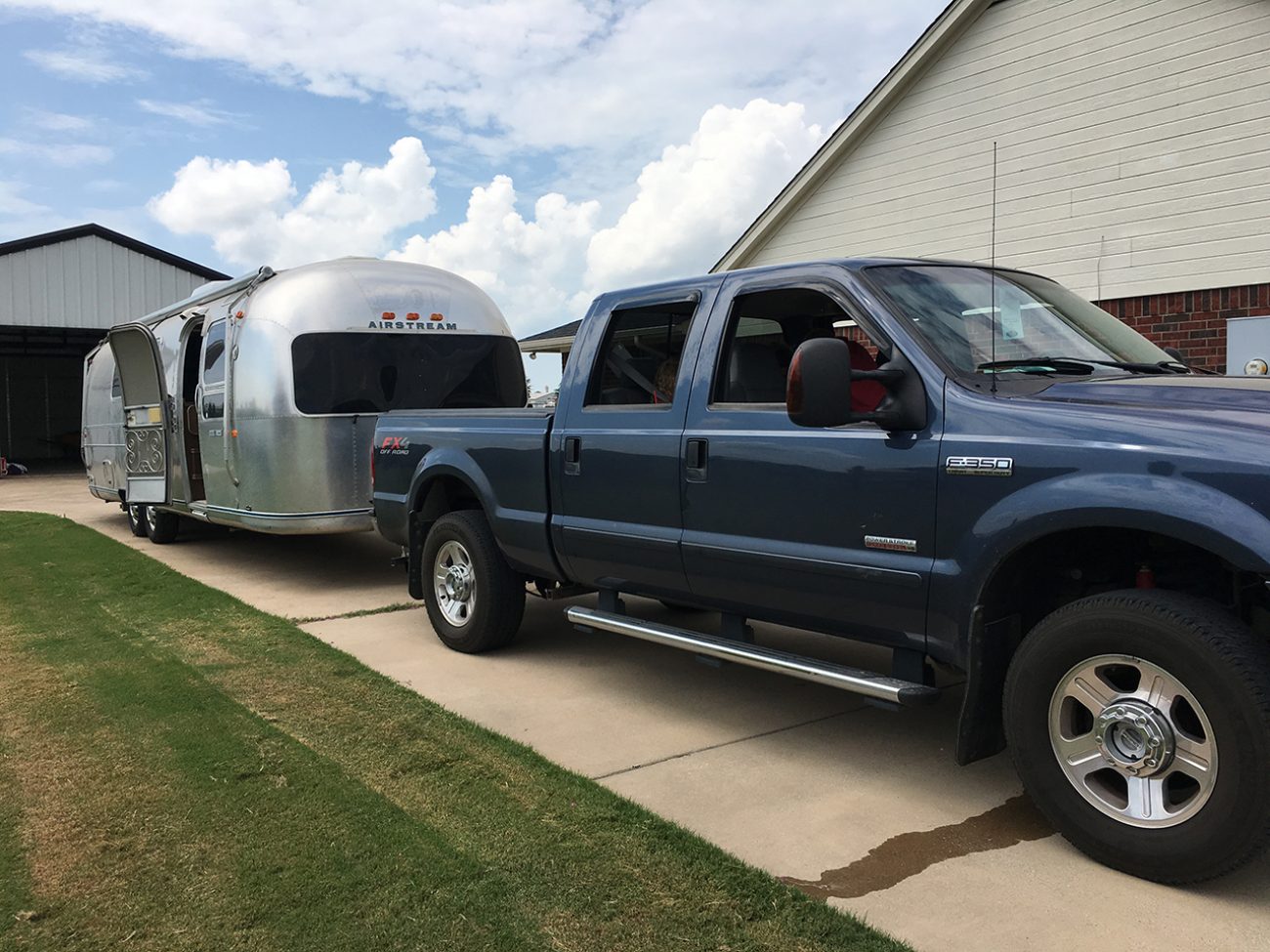 Buying a Vintage Airstream to Renovate
Paying a fair price for a used vintage Airstream could be debated endlessly (and probably more thoroughly in a separate post), but I'll just leave a few quick thoughts here:
It's ok to pay more if the exterior and windows are in great shape. Replacing a single window could set you back $600.
Leaks, floor rot, and frame separation can all spell shell-off renovation. Pay less for those and expect a big project.
Go with your gut. Get a feel for the people selling it. Do they seem trustworthy?
Airstream owners have blind spots, though. The previous owner of ours honestly thought there were no leaks, but we found quite a few once we started removing everything. They weren't being dishonest, but they couldn't have known because it was all hidden and stored in a garage, free from water.
Speaking of leaks - expect them. Don't ever assume a 40 year old Airstream isn't leaking somewhere. It's a matter of how bad and how much damage it's caused.
Don't get so focused on lowballing and saving a couple grand now that you lose the sale or end up with a trailer that's got more problems than you wanted.
Ok! So now that we have that out of the way let's look at what we spent.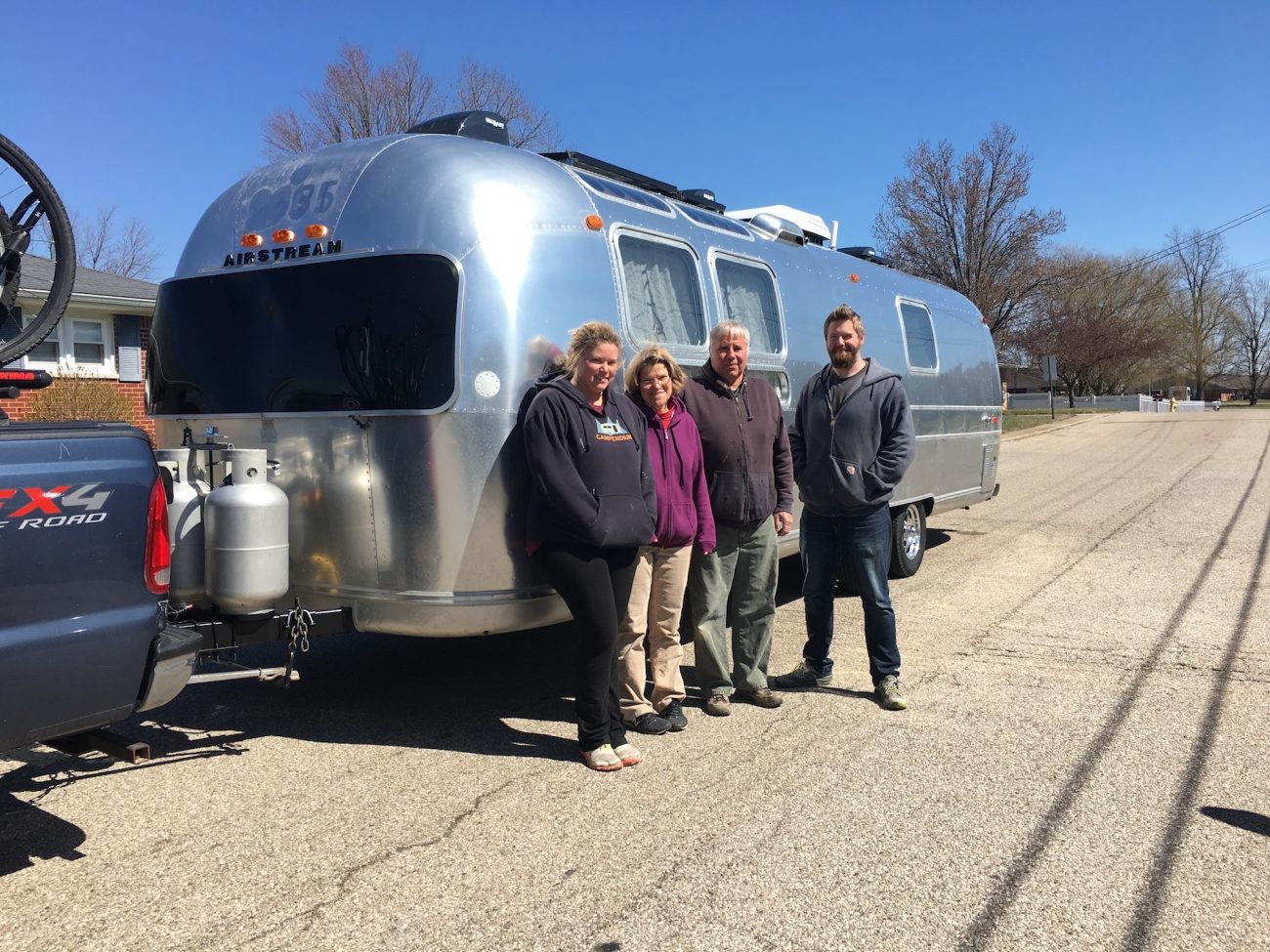 Labor
Before we go any further, though - we have to give a shoutout to Ashley's family. Her Dad spent 6 months, 6 days a week helping us finish this labor of love. His vast knowledge, expert craftsmanship, and wicked workshop were integral to the project. Her Mom helped watch the kids and provided countless meals for us while we were all working non-stop to get it all done. And they both gave us a place to live during the whole process. If we tallied up their contributions to our renovation, the cost would triple. No joke.
The costs below are just material costs - you'll have to figure out how much time, love and labor is worth to you :)
How much will your Airstream renovation cost?
Get a better understanding of what your project will cost with our renovation calculator!
Besides the intelligent spreadsheet, it includes includes links to everything we bought for our renovation + over 20 short videos where we share behind the scenes thoughts, details, & tips!
Overview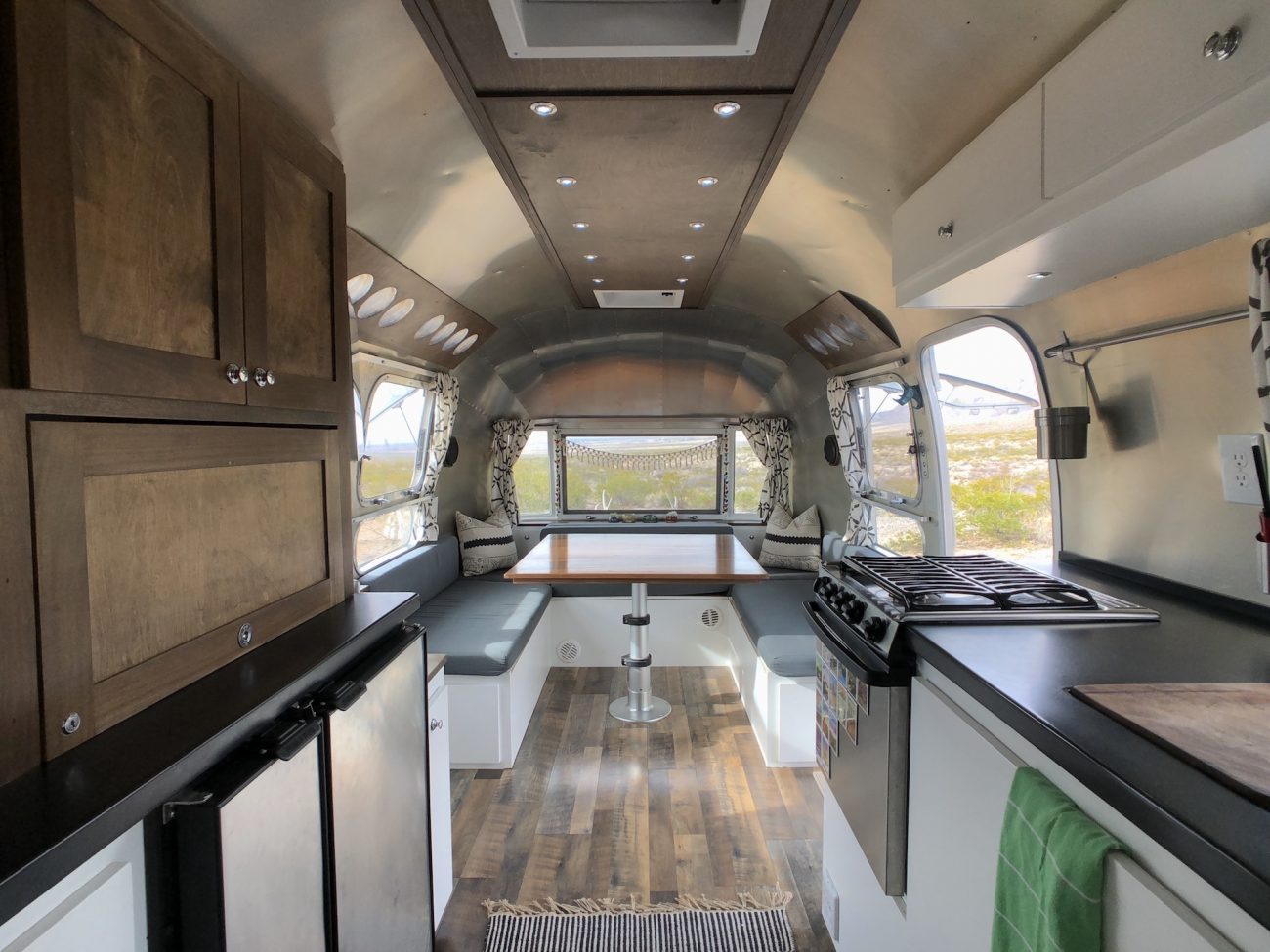 Hardware
I never in a million years thought we'd spend so much on hardware. Bolts, screws, nails, and rivets really add up! But what really threw us was the cost for hinges, latches and drawer slides. Holy moly!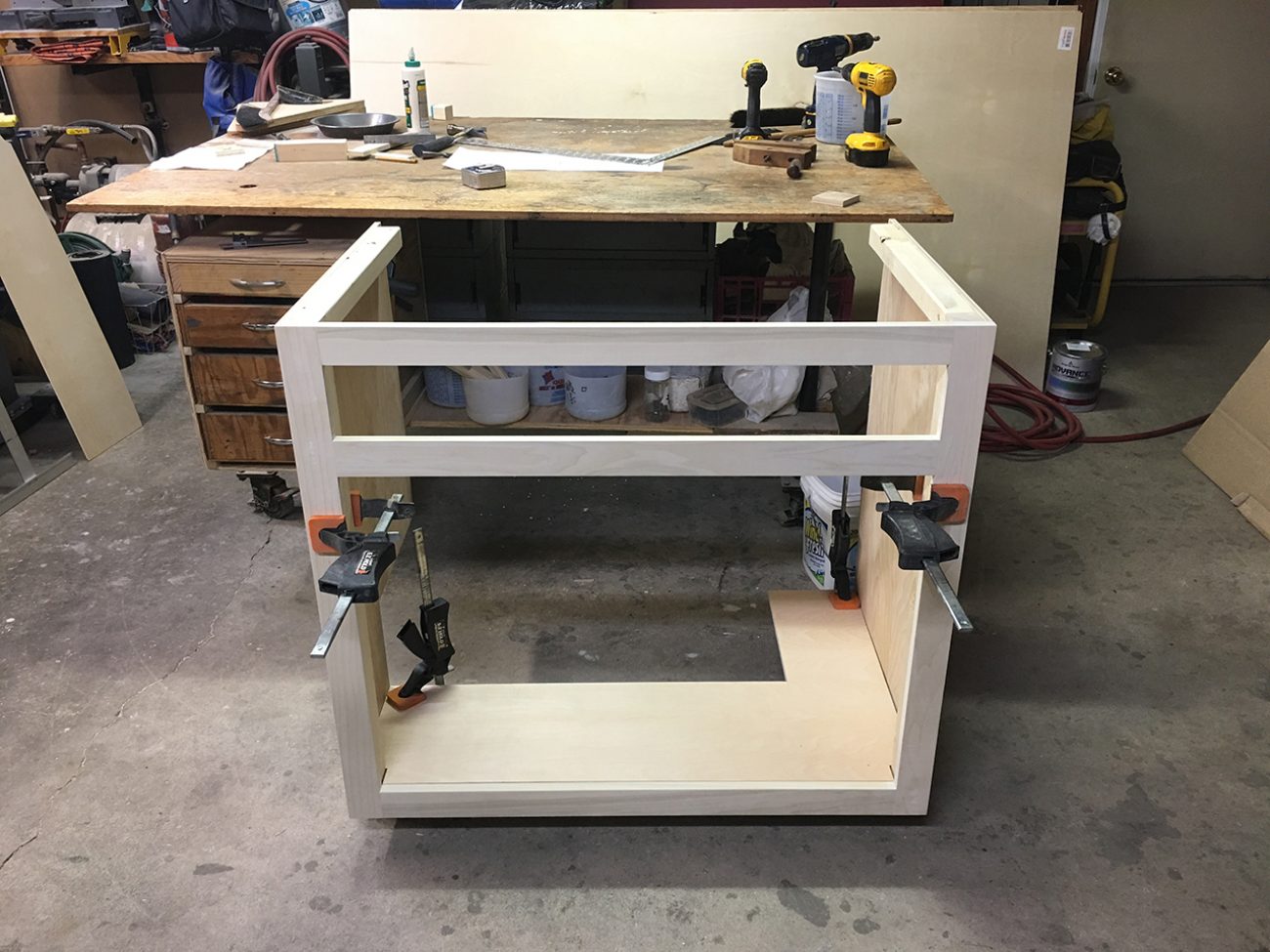 Building Materials
There is so much wood in our Airstream! We built every cabinet, bed, table, and wall from scratch. Add good flooring and solid surface countertops and it's amazing how quickly this number can go up.
Would we change anything? We would probably try to use a little less wood for weight reasons, and Ashley would have liked butcher block counter tops instead of solid surface. But overall we really love how the Airstream looks and feels.
| Item | Cost |
| --- | --- |
| Wood & Lumber | $1,748.74 |
| Flooring | $482.04 |
| Countertops | $2,000.00 |
| Wood Glue | $12.83 |
| Barrister Door | $64.13 |
| Aluminum Bars | $83.25 |
| Frame Supports | $49.71 |
| Total | $4,440.70 |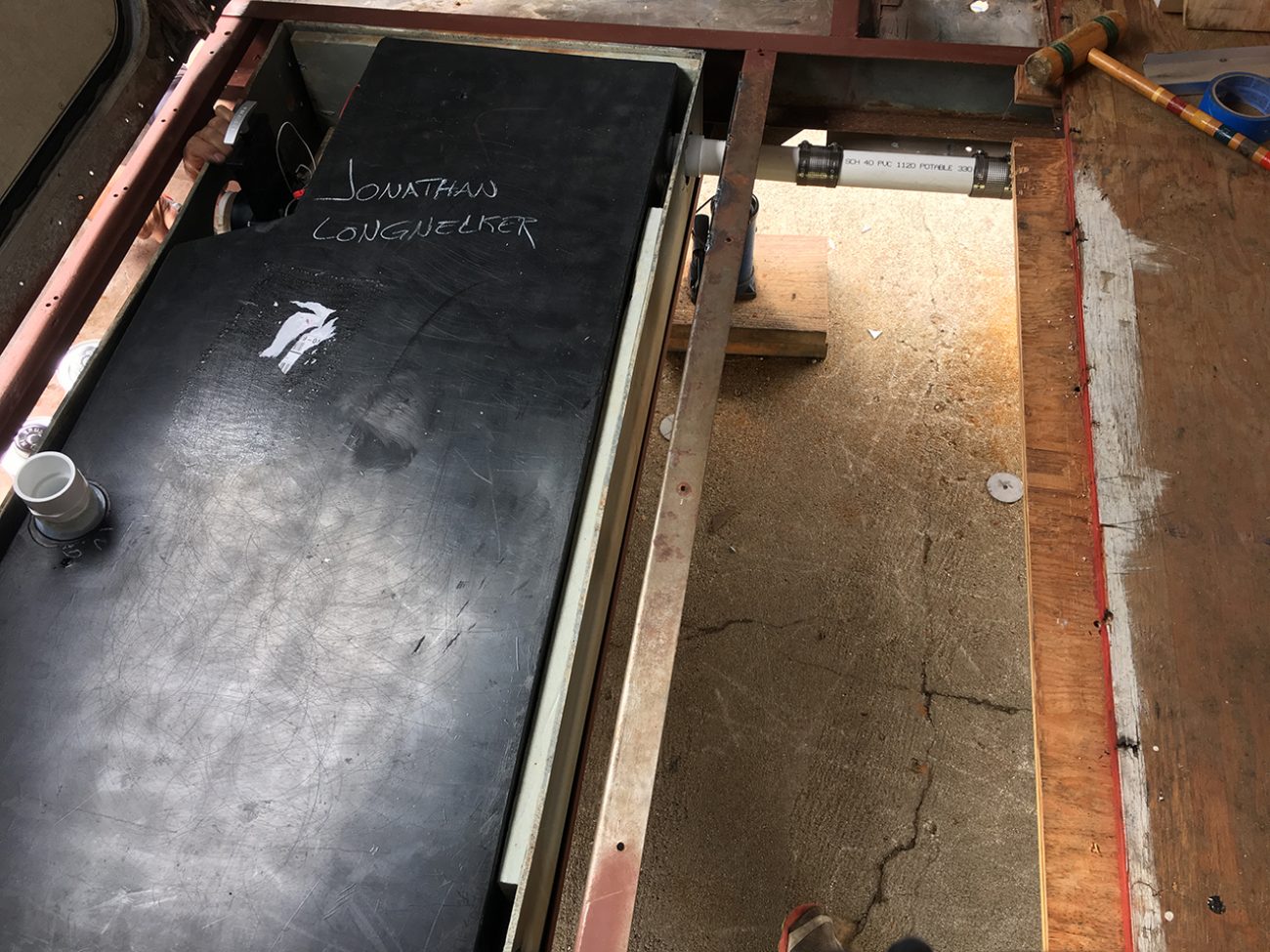 Plumbing & Tanks
RV's are self-contained systems - so in addition to basic plumbing you'd have in a house like sinks, water lines, and pipes - you also have holding tanks and sewer connections.
Our fresh tank was still in good shape, but we cracked the gray/black tank pulling the toilet out and had to replace it. While we were at it, we added a second gray tank and connected the two together so we could carry more waste water.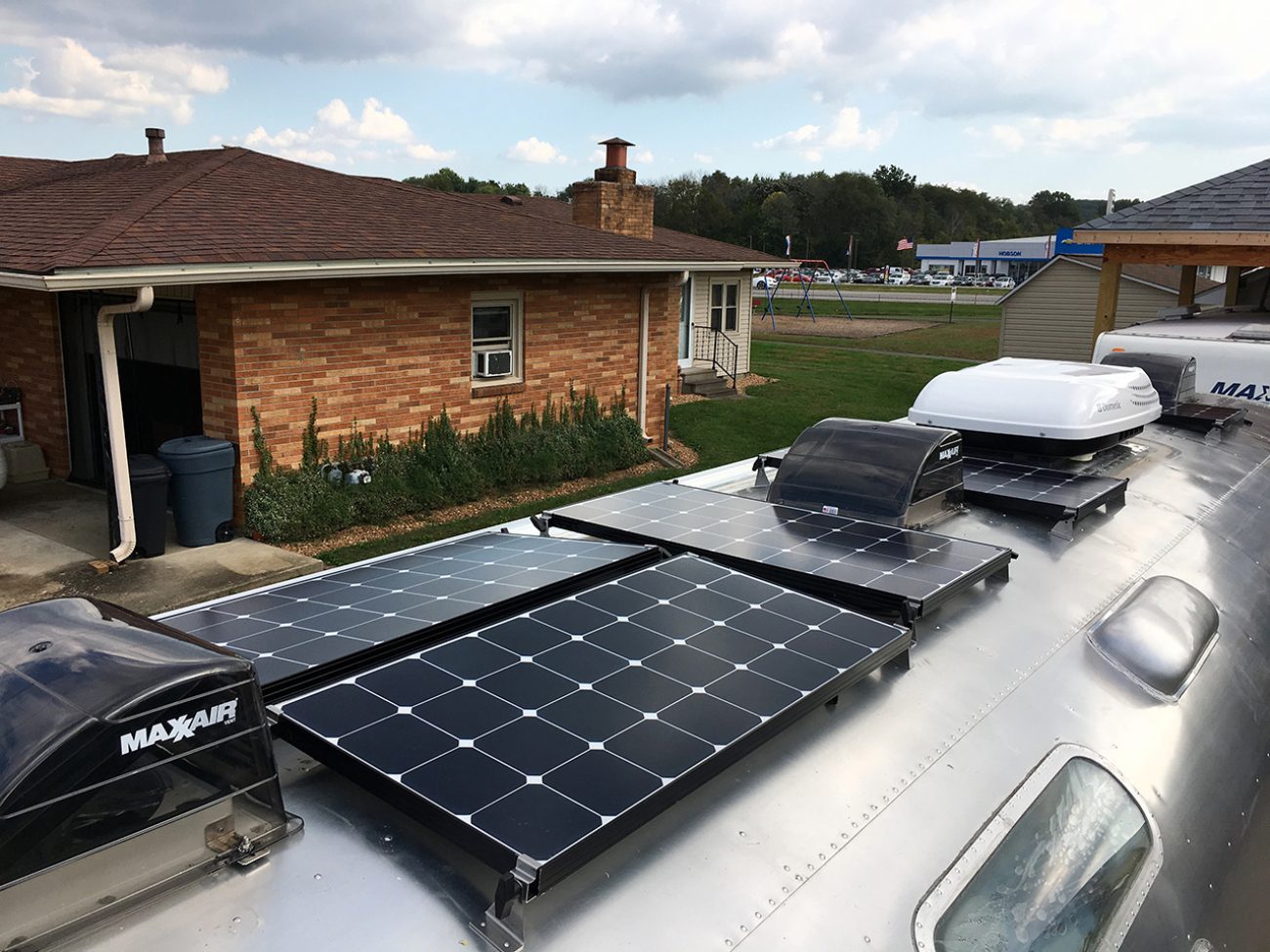 Download our Electrical Diagram
Get up close and personal with this super detailed, impeccably illustrated hi-res PDF of our full off-grid power setup. Get a visual schematic representation of how an entire 12V and 120V system connect together.
So if you skip that part of it, you can definitely spend less. After living off solar for the last couple of years, we can officially say it's been worth it, though!

Create Your Own Wire List Guide!
Quickly plan and assemble your very own digital wire list guide with this handy template. Use our exact wiring as a guide, and organize your installation by wire number, color, gauge, polarity, and more.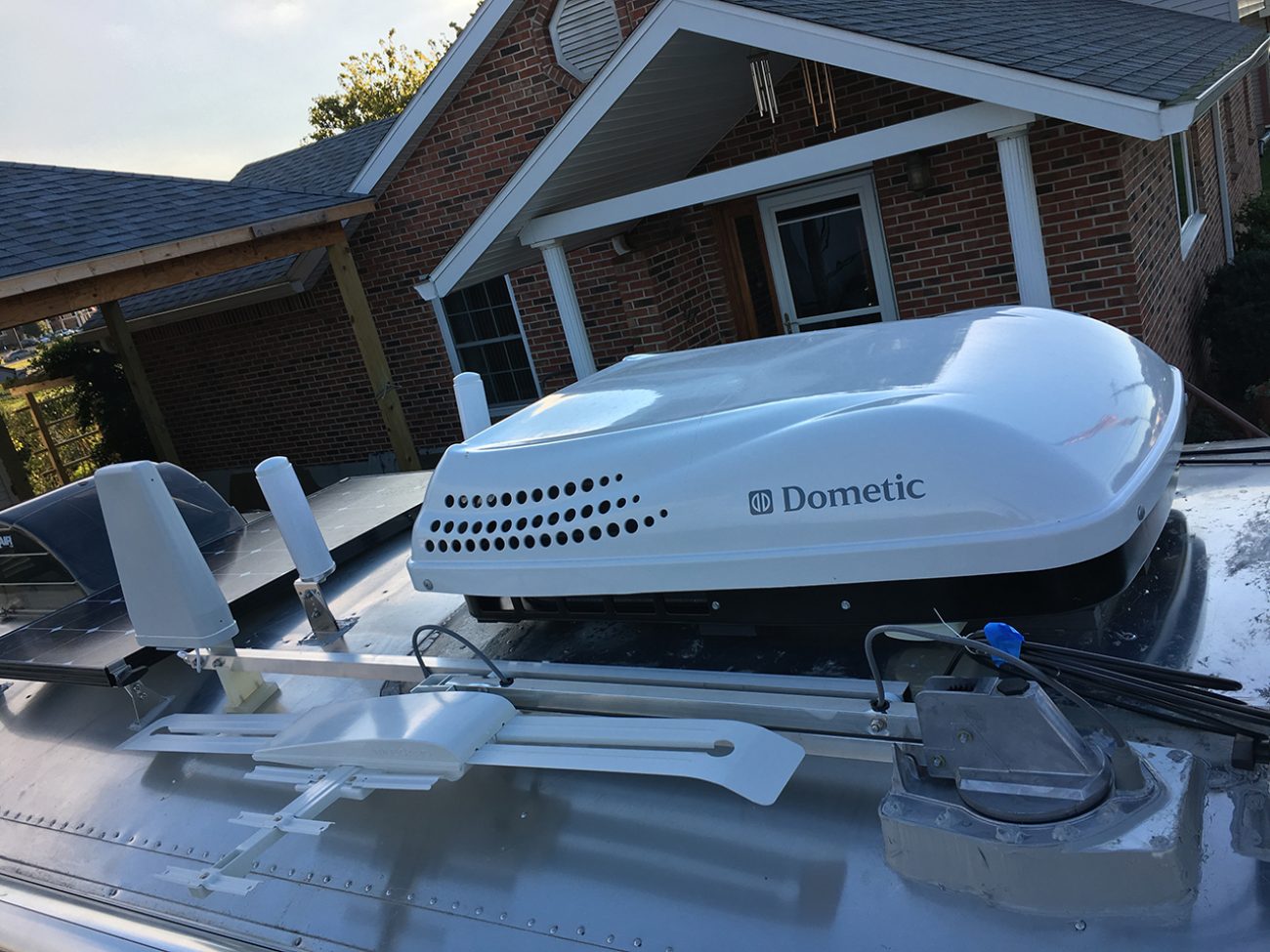 Internet & Tech
We work from the road full-time so super solid internet was a must. You can read about our whole nerdy setup here. Other than that we kept the Airstream pretty low tech on purpose.
The more manual things are, the less chance they'll break, amiright?
Need a reliable, boosted internet setup?
In this beautifully designed PDF, we cover our exact internet setup - from carrier plans to boosters to routers to antennas.
We'll even tell you how we installed it and how it all connects together.
Get Access for $19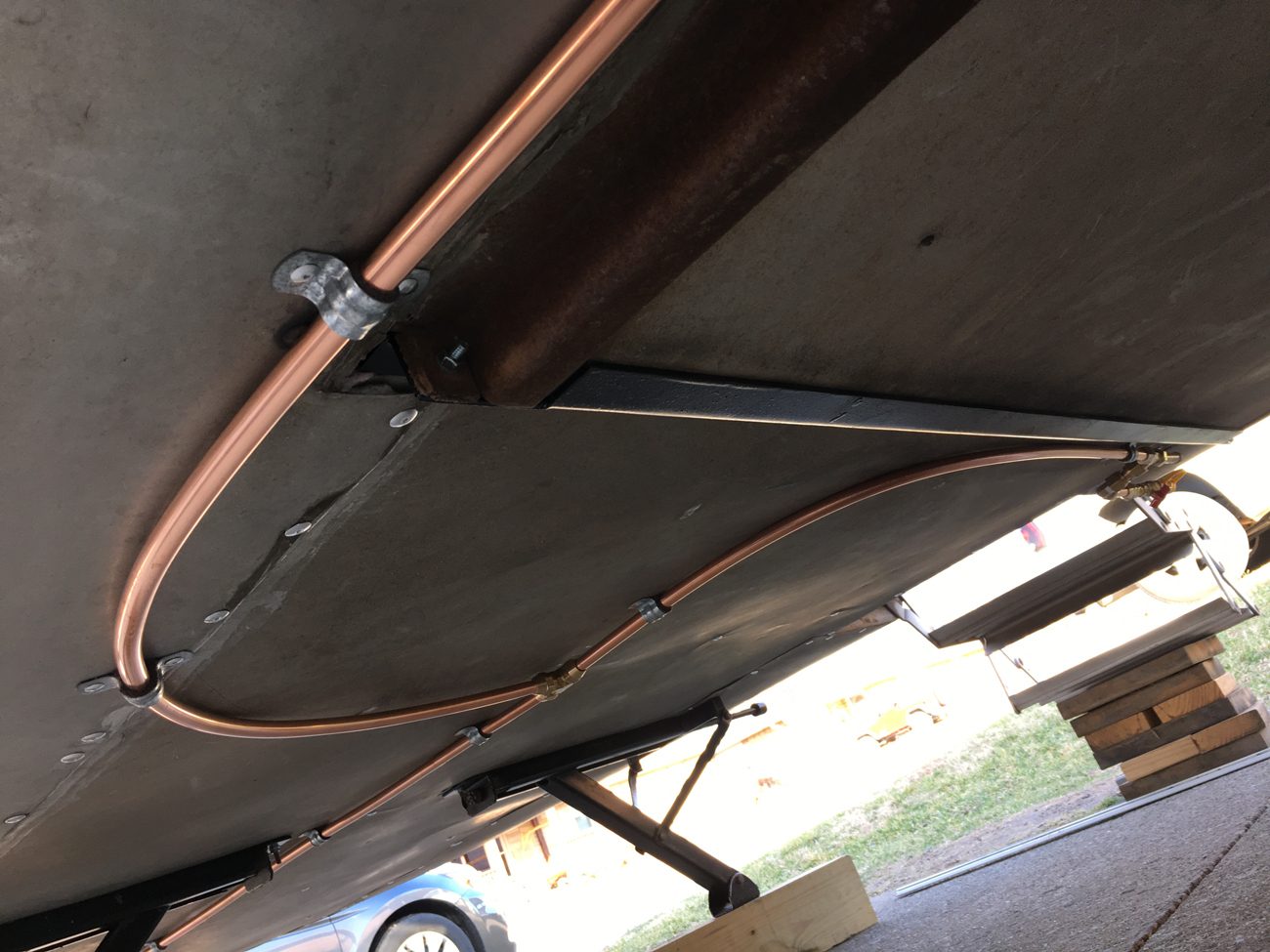 Propane
Since propane was an integral part of our power design, we had to re-run all our lines to make sure the tankless water heater would work. Also, it's just a good idea to replace this stuff when it gets old :)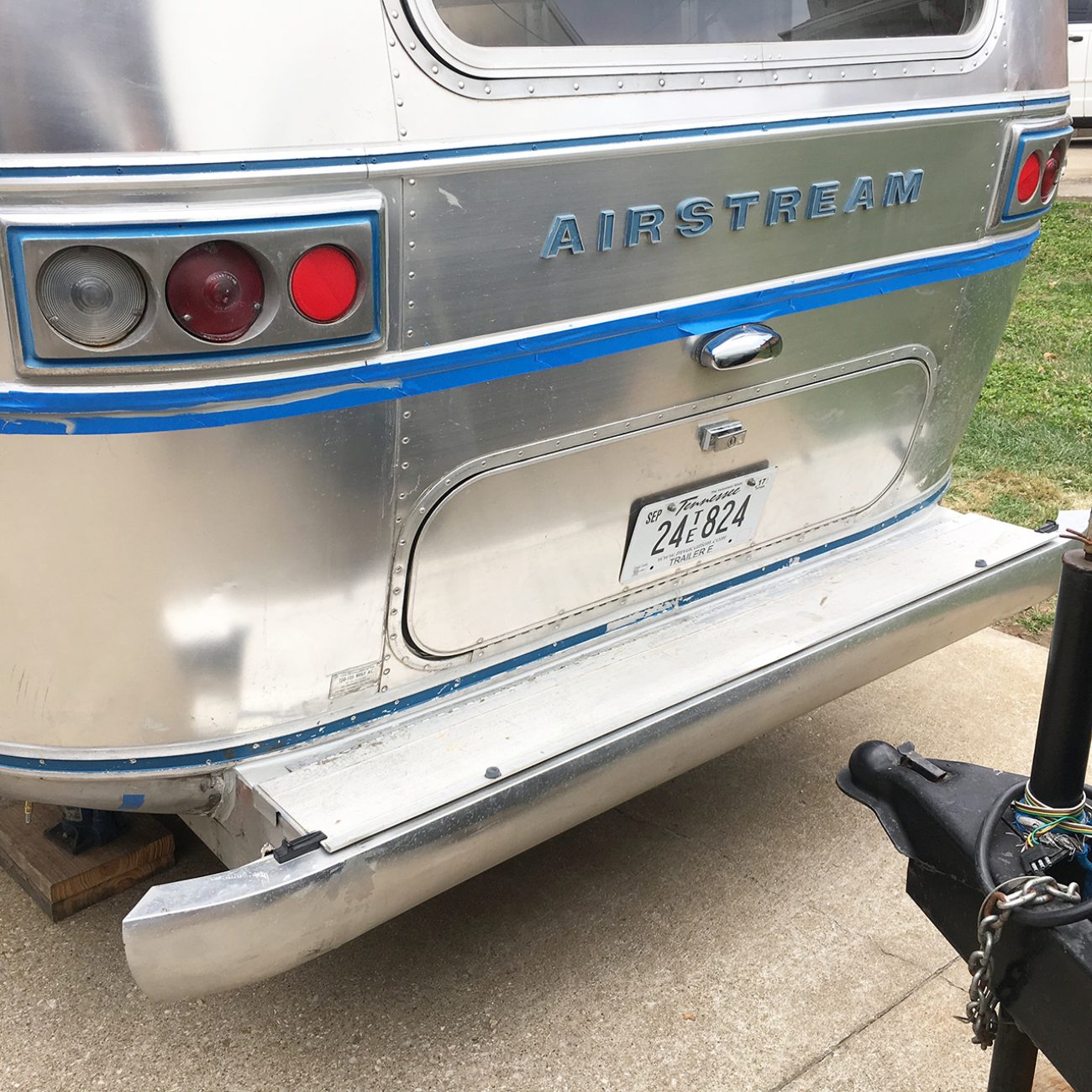 Exterior
Oh, the exterior! We were amazed how much time, work, and materials went into re-sealing each rivet, window, door, and compartment. Not to mention replacing vents, attaching solar panels and antennas, and replacing the 7-way plug.
Don't skimp on this part - you'll want to make sure you've got any leaks taken care of before starting on that beautiful interior!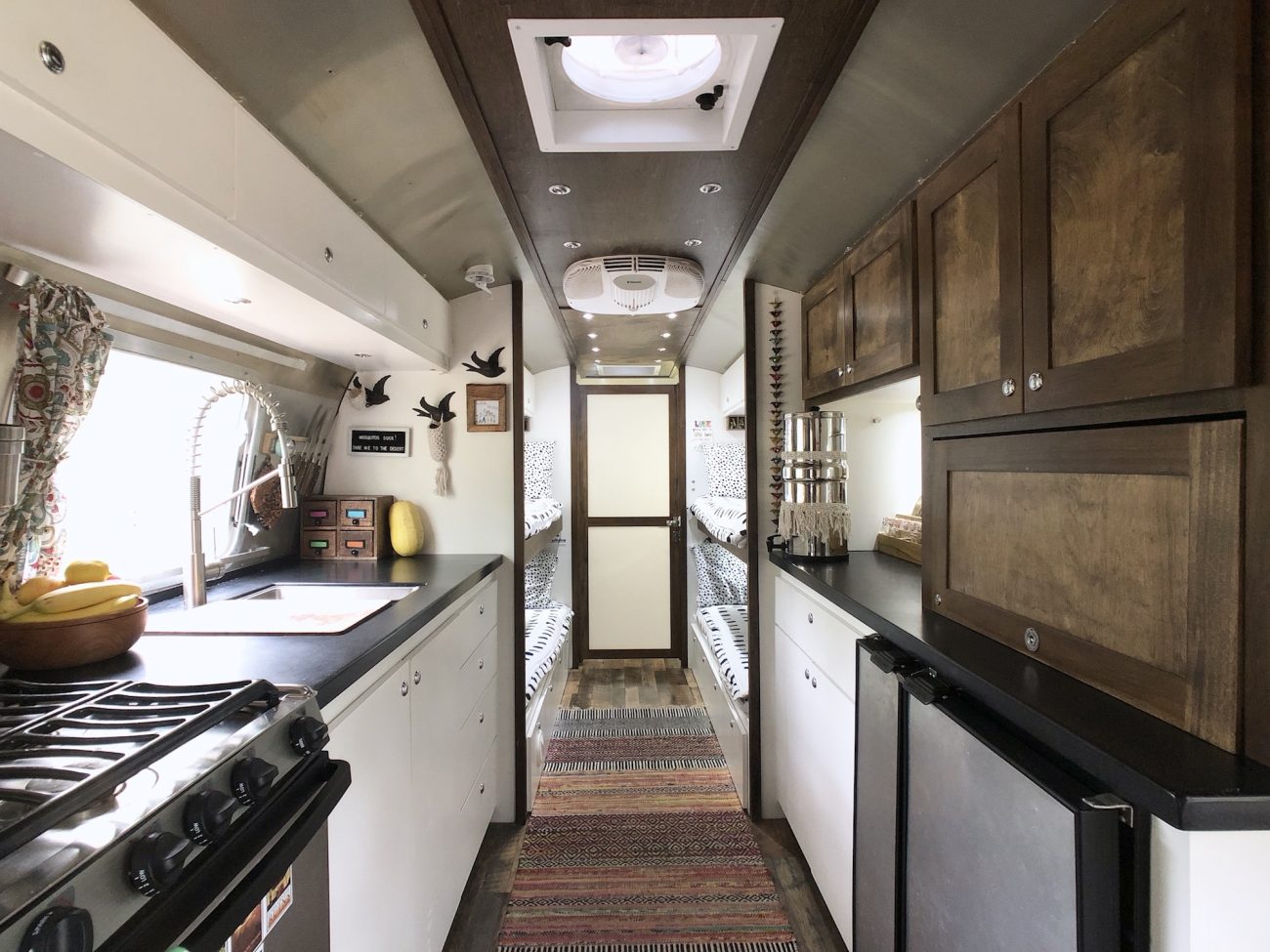 Appliances
Besides solar, appliances were our biggest cost. Like we mentioned, some people try to leave all the originals, but since we knew we'd be living in our Airstream full-time it was important to have fresh appliances. Upgrading to a new AC, tankless water heater, and 12v marine fridge have proven to be a gamble that paid off (meaning they all still work perfectly!)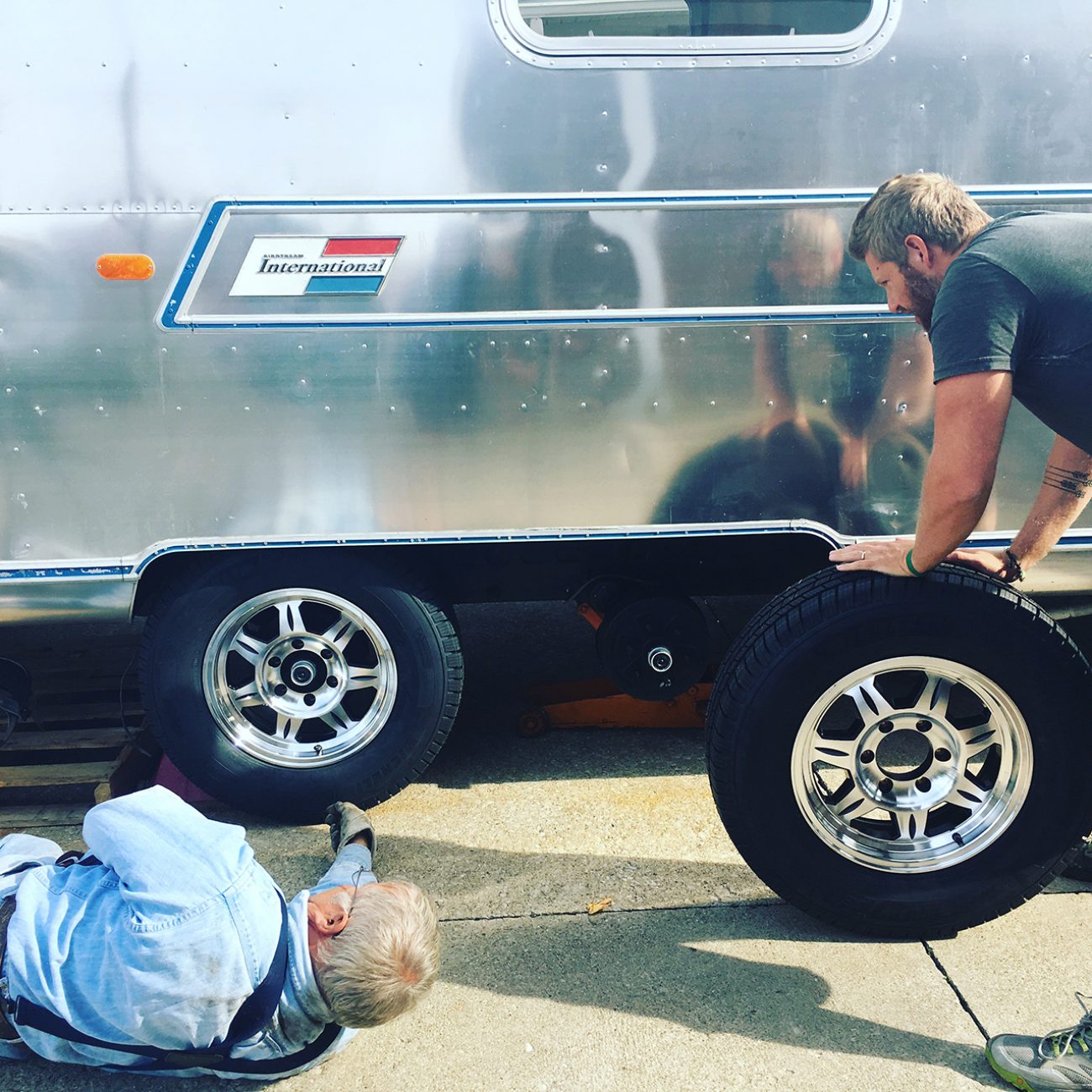 Axels & Wheels
A sagging axel or a tire blowout on an Airstream can cause some serious damage. We made sure to get brand new everything and upgraded to 16" truck tires to reduce the chance of a flat.
In addition, the new 45 degree axels and the bigger tires meant we gave ourself a 3" lift!
After a year of boondocking we decided to add an additional lift to get us up 3" higher, and we feel like we've finally found the perfect balance in terms of clearance and stability.
Download our Renovation Checklist
Get an exhaustive overview of everything you'll need to think about for each step of planning your Airstream renovation. It's a simple way to start a complicated project.
Get Access for Free!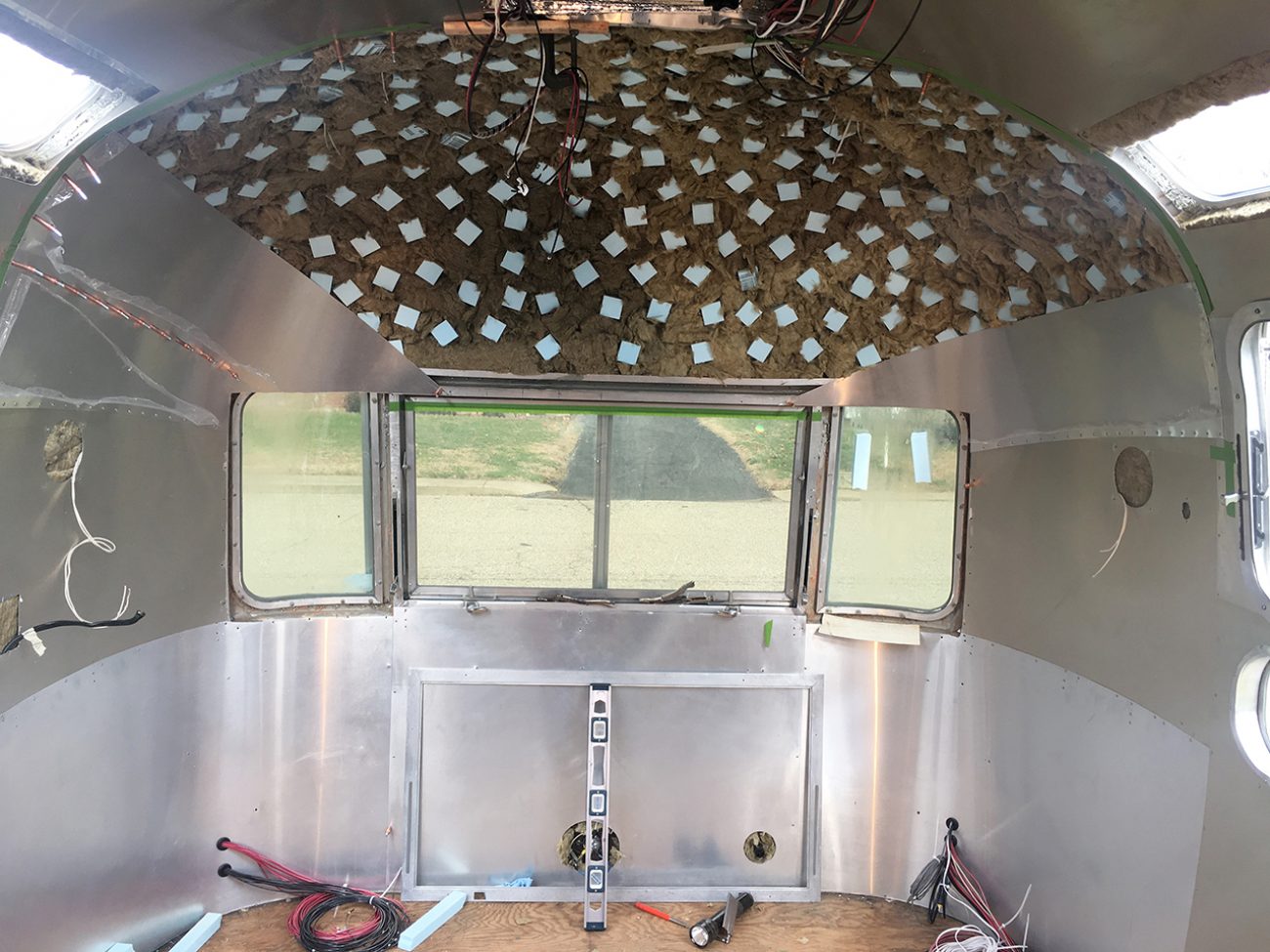 Insulation
Since we dropped the underbelly and took the interior skins off, we took the opportunity to re-insulate everything. New pink insulation underneath and Reflectix against the outer wall with Rockwool Sound and Fire Batten has kept us toasty warm in the winter.
| Item | Cost |
| --- | --- |
| Reflectix | $215.09 |
| Rockwool Insulation | $300.00 |
| Floor Insulation | $112.00 |
| Reflectix Tape | $25.43 |
| Insulation | $68.87 |
| Foam Blocks | $39.89 |
| Total | $761.28 |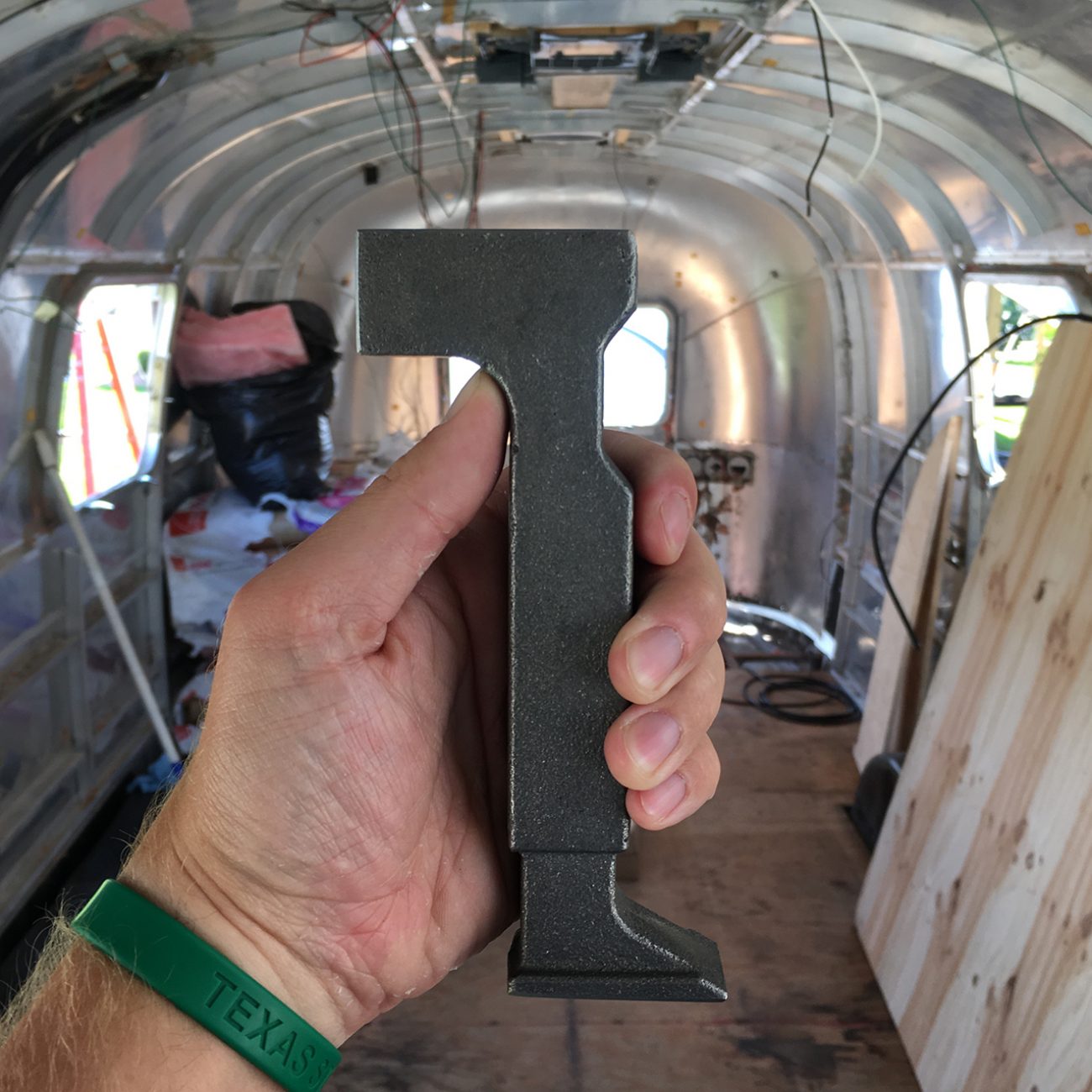 Tools
We actually lucked out here. Ashley's Dad provided more than his lifetime of experience and know-how. He brought with him a lifetime of tools and an amazing workshop. Still, he hadn't done much with riveting so that's where most of our tool costs came into play.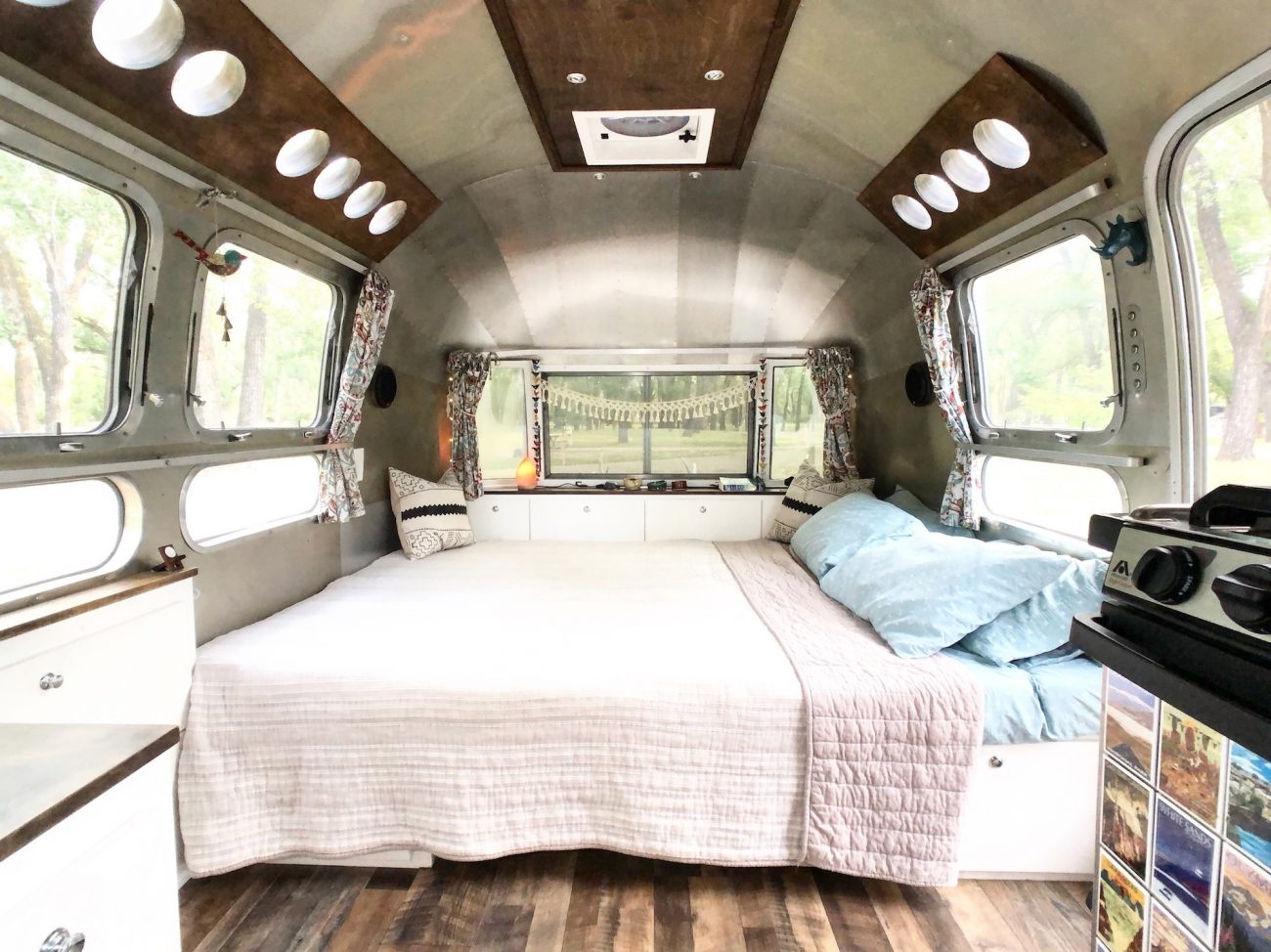 Interior Design & Decoration
Once you separate out the wood and hardware, there wasn't a ton left in terms of decorating on the inside. Cushions, fabric, paint, and curtains were the main expense for us.
| Item | Cost |
| --- | --- |
| Ikea | $113.00 |
| Sheets, Bathroom Items | $245.95 |
| Fabric | $330.42 |
| Meori Boxes x3 | $30.00 |
| Curtains | $291.04 |
| RV Designer H820 White 4" Rotaire Register | $10.00 |
| World Market | $45.58 |
| Pillows | $40.89 |
| Foam for dinette and kids beds | $300.00 |
| Benjamin Moore Paint | $150.00 |
| Stain | $50.00 |
| Total | $1,606.88 |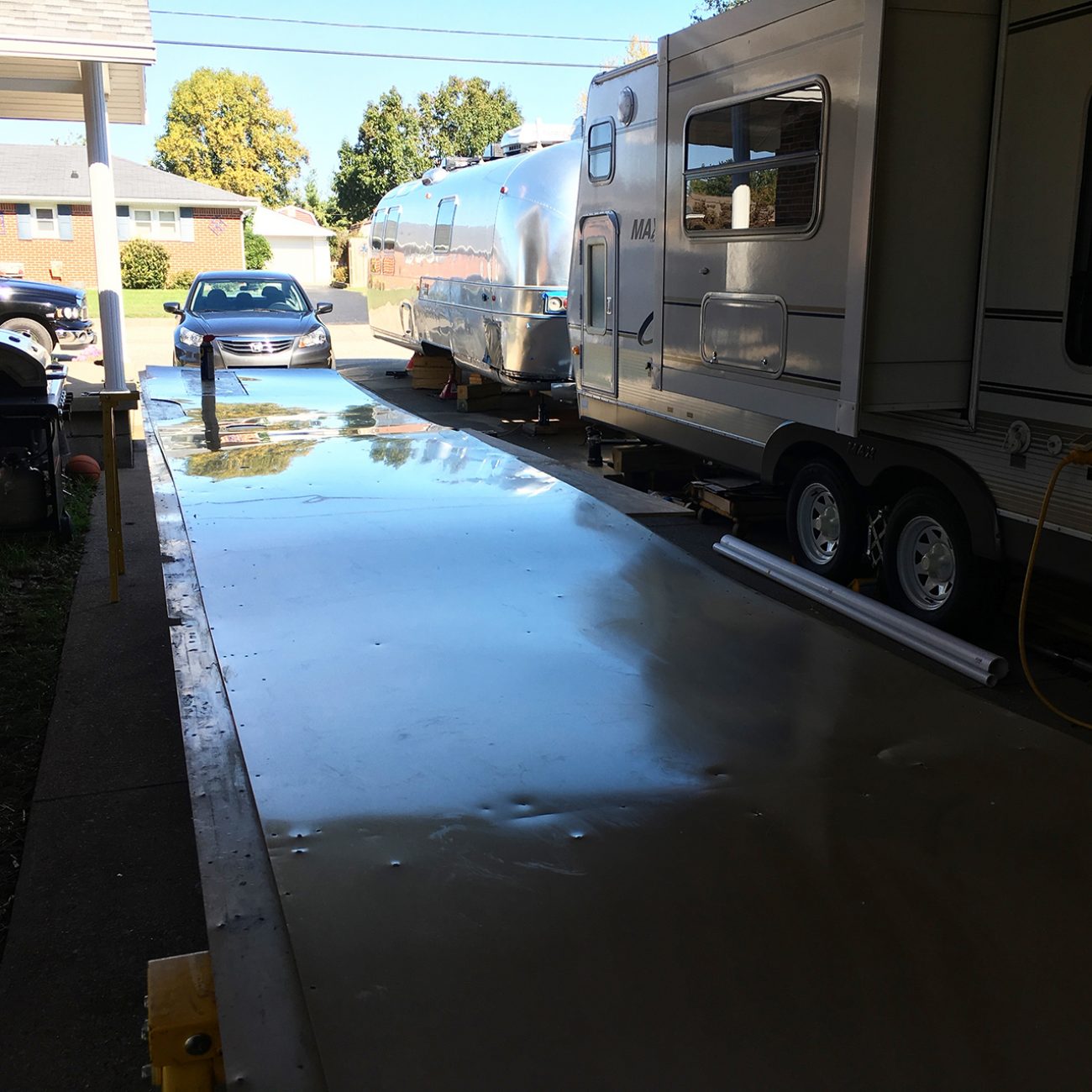 Solvents
Probably a category you wouldn't expect to add to much, but dang. I'm amazed how much cleaning, stripping and solvent-ing we had to do! Honestly most of this probably came from removing the vinyl from the interior walls. So much work!
| Item | Cost |
| --- | --- |
| Goofoff | $21.38 |
| Rustoleum | $3.93 |
| Aircraft Paint Remover | $15.95 |
| Various Strippers | $79.49 |
| Cleaner Tools | $31.99 |
| Lowes Tape And Stripper | $75.72 |
| Stripper | $67.32 |
| Jasco | $76.86 |
| Stripping | $67.43 |
| Cleaning + Tub Caulk | $12.39 |
| Total | $452.46 |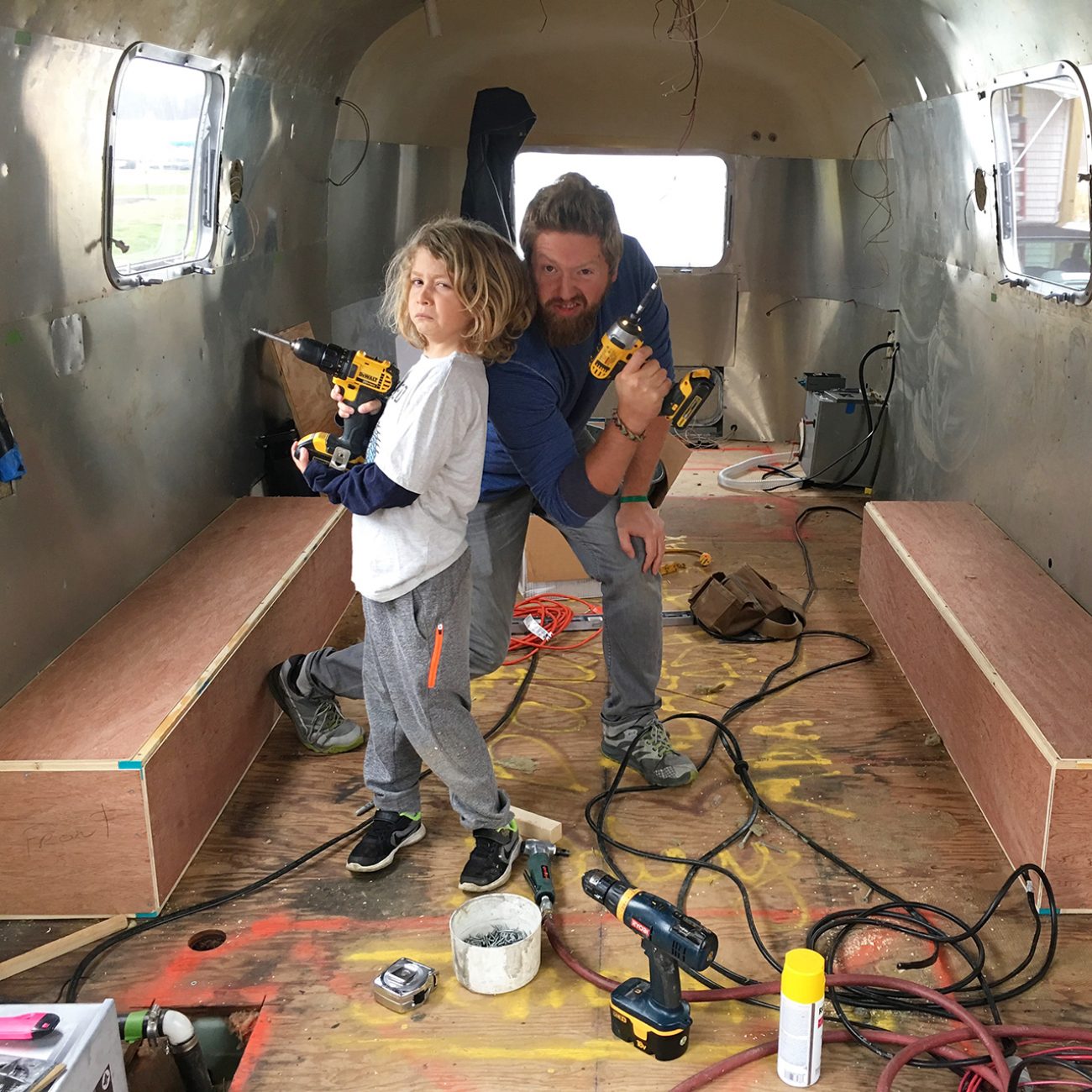 Random
As you can imagine, not everything fit into a perfect category. There were countless trips to Walmart, Ace Hardware, and Rural King for the most random things that I didn't put half of them on the spreadsheet. The few that I did go here. Mostly just cleaning stuff related to the vinyl stripping, but who would have thought we'd spend 200 bucks on trash bags and gloves?
| Item | Cost |
| --- | --- |
| Cleaning Stuff | $20.50 |
| Trashbags | $20.00 |
| Gloves | $20.30 |
| Gloves | $14.96 |
| Walmart | $101.22 |
| Walmart | $32.38 |
| Total | $209.36 |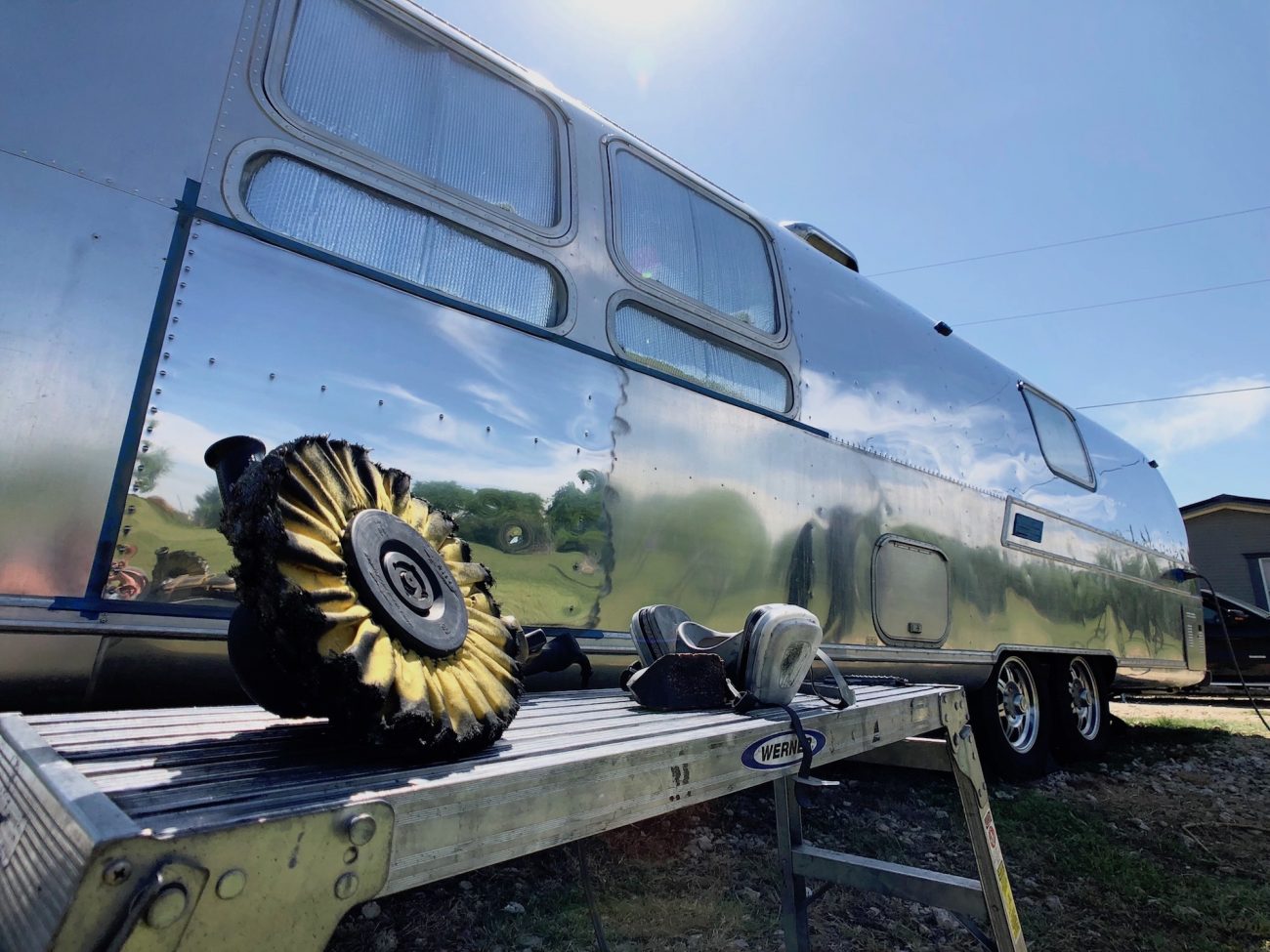 Mirror Polishing the Airstream
About a year into our travels with the newly renovated Airstream, we decided to get her polished. Had to live up to that Tiny Shiny name, right? Polishing is a ton of work, and doesn't come cheap. We had planned on doing it ourselves, but a tax return and perfect timing made more sense to have someone else do it so we could keep working.
| Item | Cost |
| --- | --- |
| Polish 31' Airstream | $3,800 |
| Total | $3,800 |
Totaling it Up
Unless you're amazing at math, you're probably thinking, "Awesome, just tell me the total already!"
Fair enough :)
| Item | Cost |
| --- | --- |
| 1972 31' Airstream Sovereign Land Yacht | $13,500.00 |
| Hardware | $2,854.00 |
| Building Materials | $4,440.70 |
| Plumbing & Tanks | $2,337.87 |
| Electrical & Solar | $8,544.20 |
| Internet & Tech | $1,343.99 |
| Propane | $527.54 |
| Exterior | $1,517.82 |
| Appliances | $6,945.87 |
| Axels & Wheels | $2,913.40 |
| Insulation | $761.28 |
| Tools | $686.31 |
| Design & Decoration | $1,606.88 |
| Solvents | $452.46 |
| Random | $209.36 |
| Polishing | $3,800.00 |
| Total | $52,441.68 |
Whew! Yeah that was a lot to get through. So all in all, we spent about $52,000 on our renovation. The cool part is that it appraises for way more than that. So in the long run, we have actually made money. I don't think you can say that about many other types of trailers. Airstreams just seem to endure and hold their value.
Now, if you made it all this way, here's a few more images of our Tiny Shiny Home - inside and out - as well as our walk through tour! Enjoy!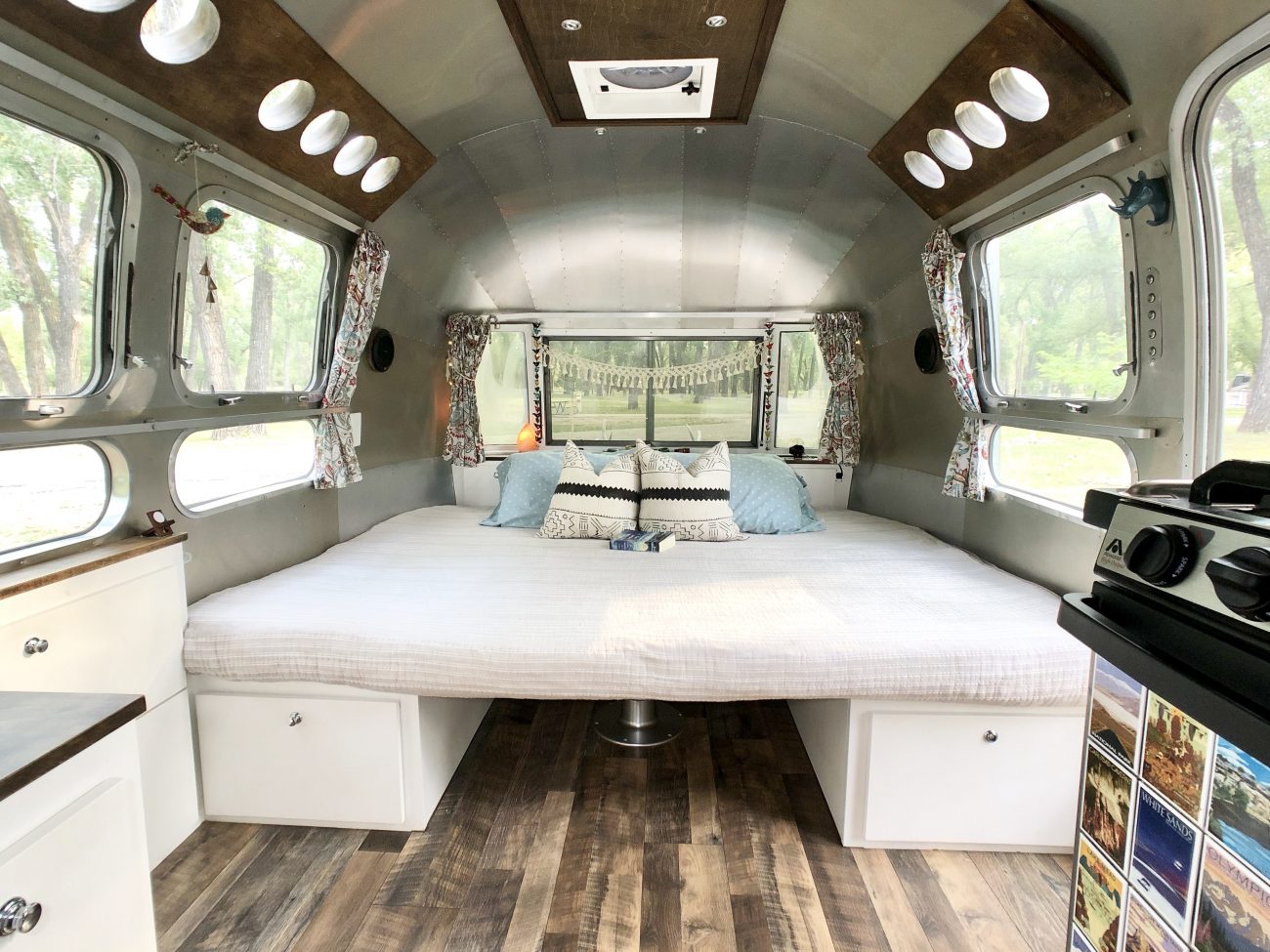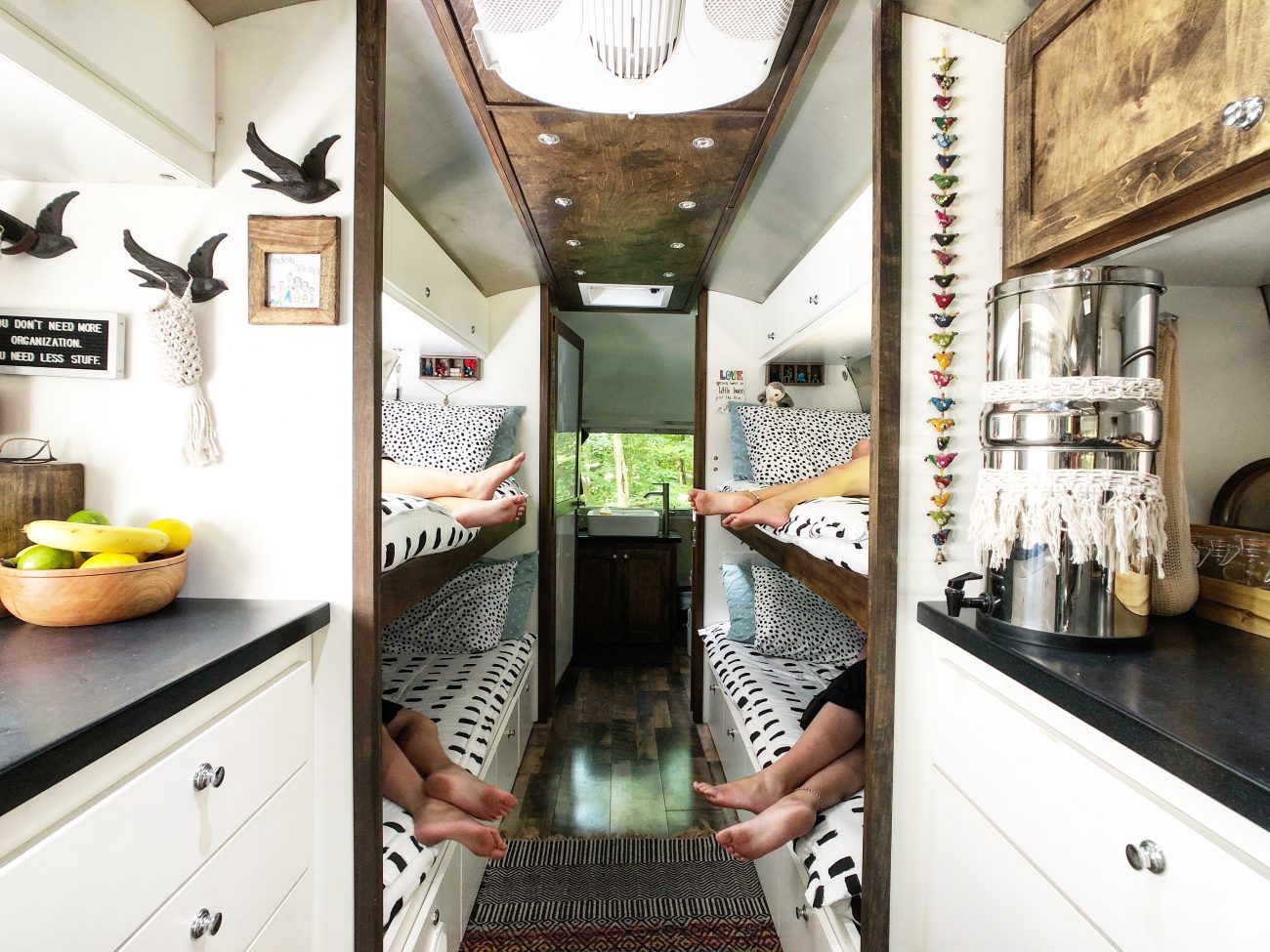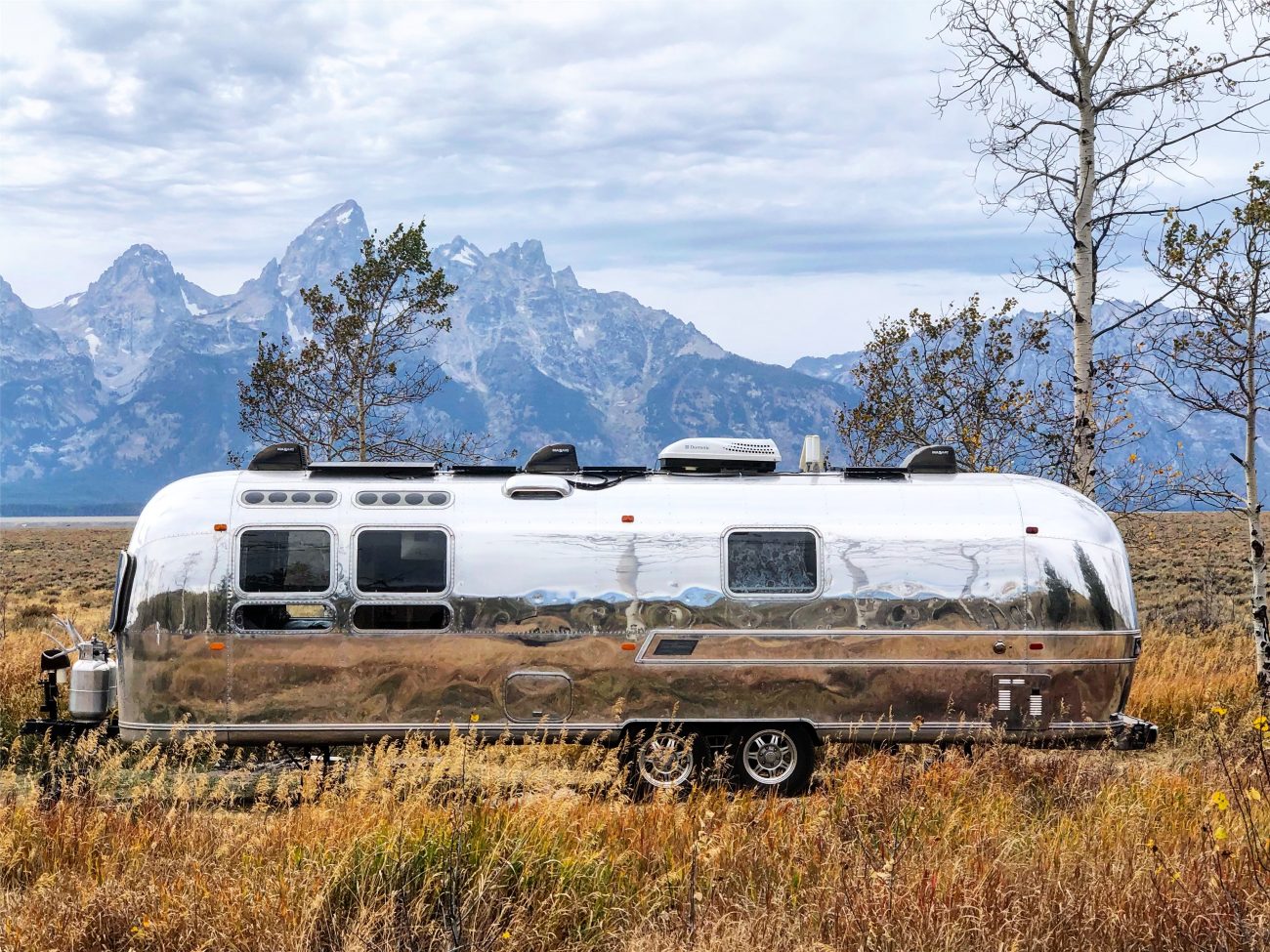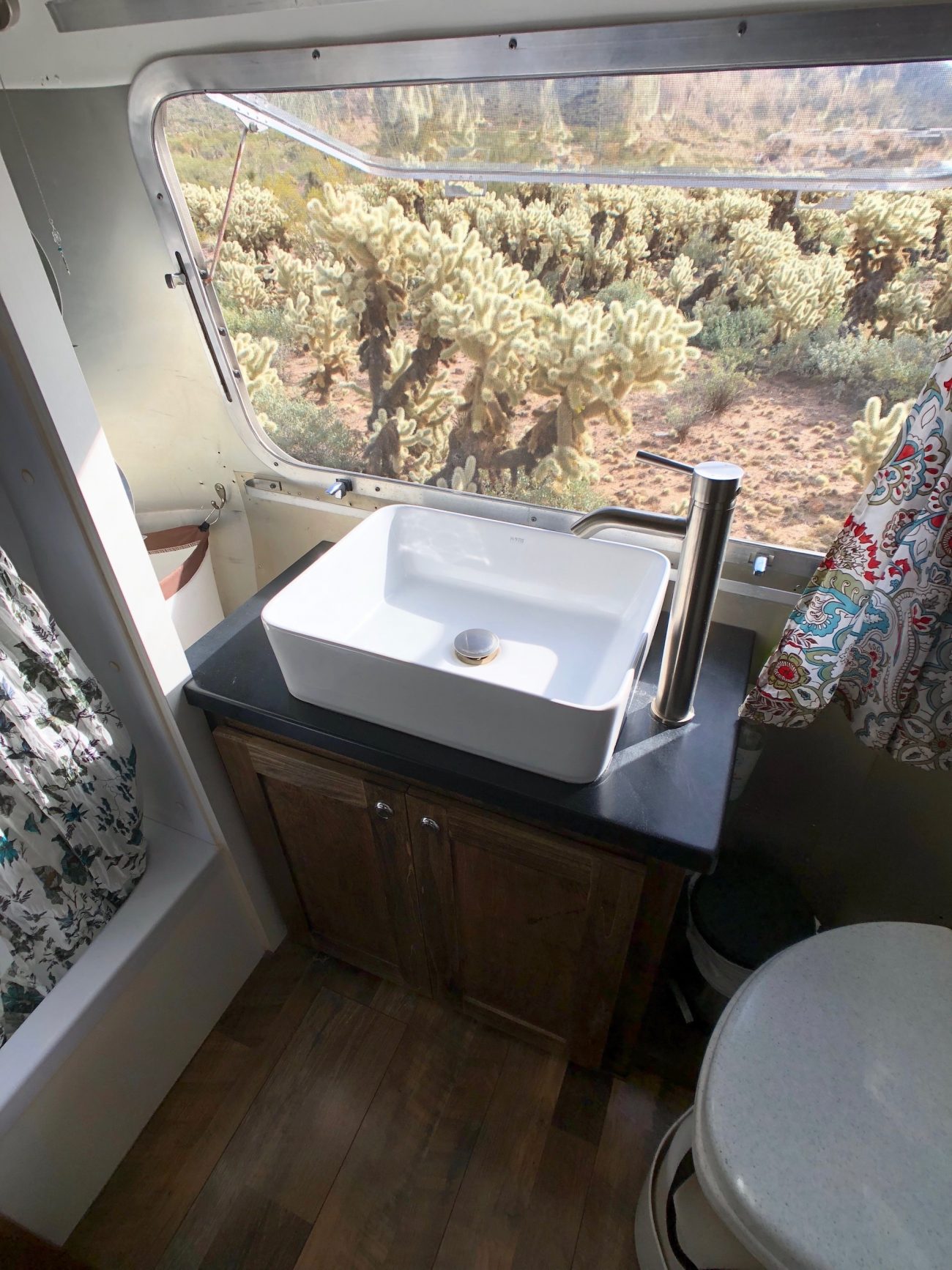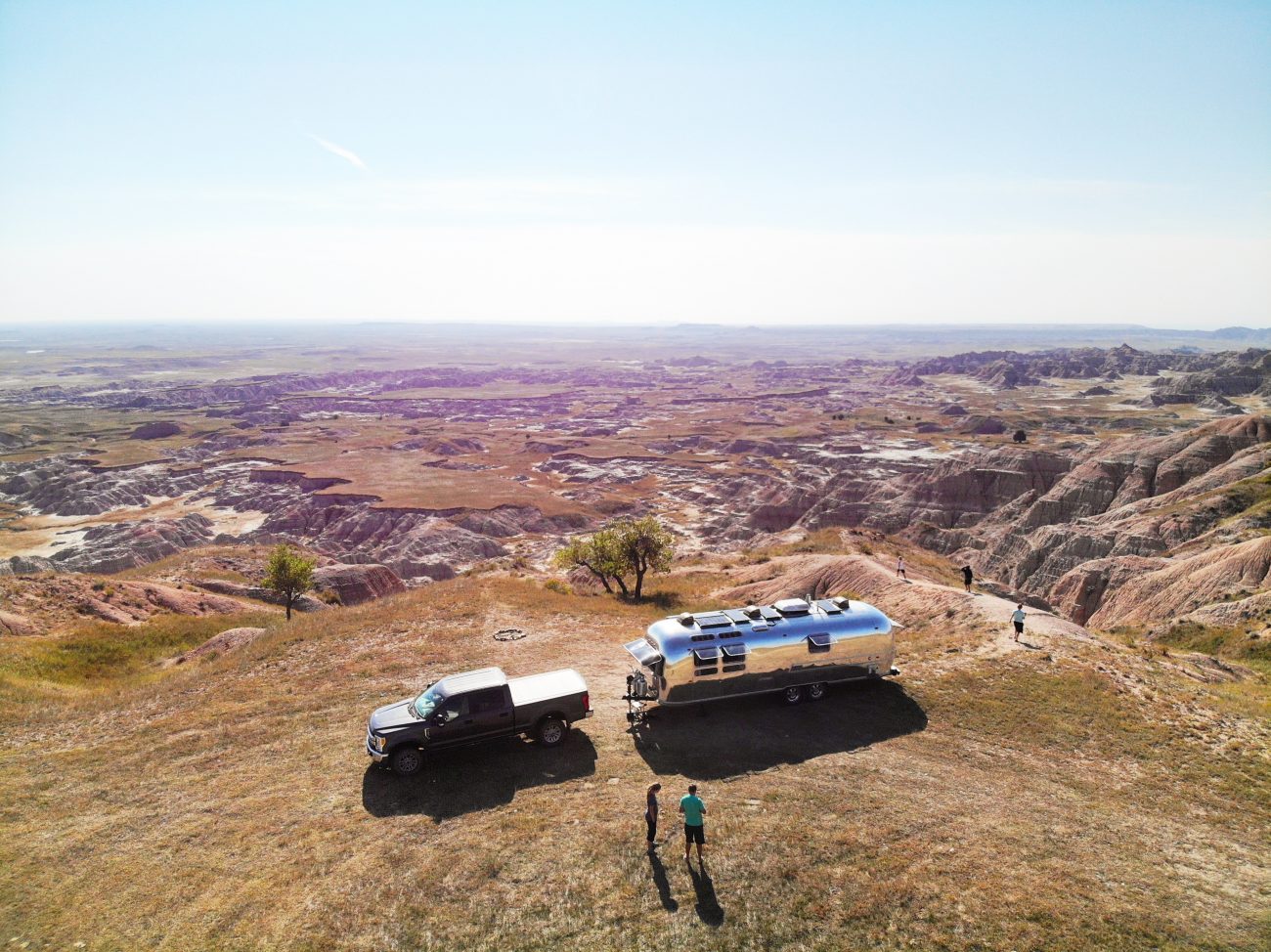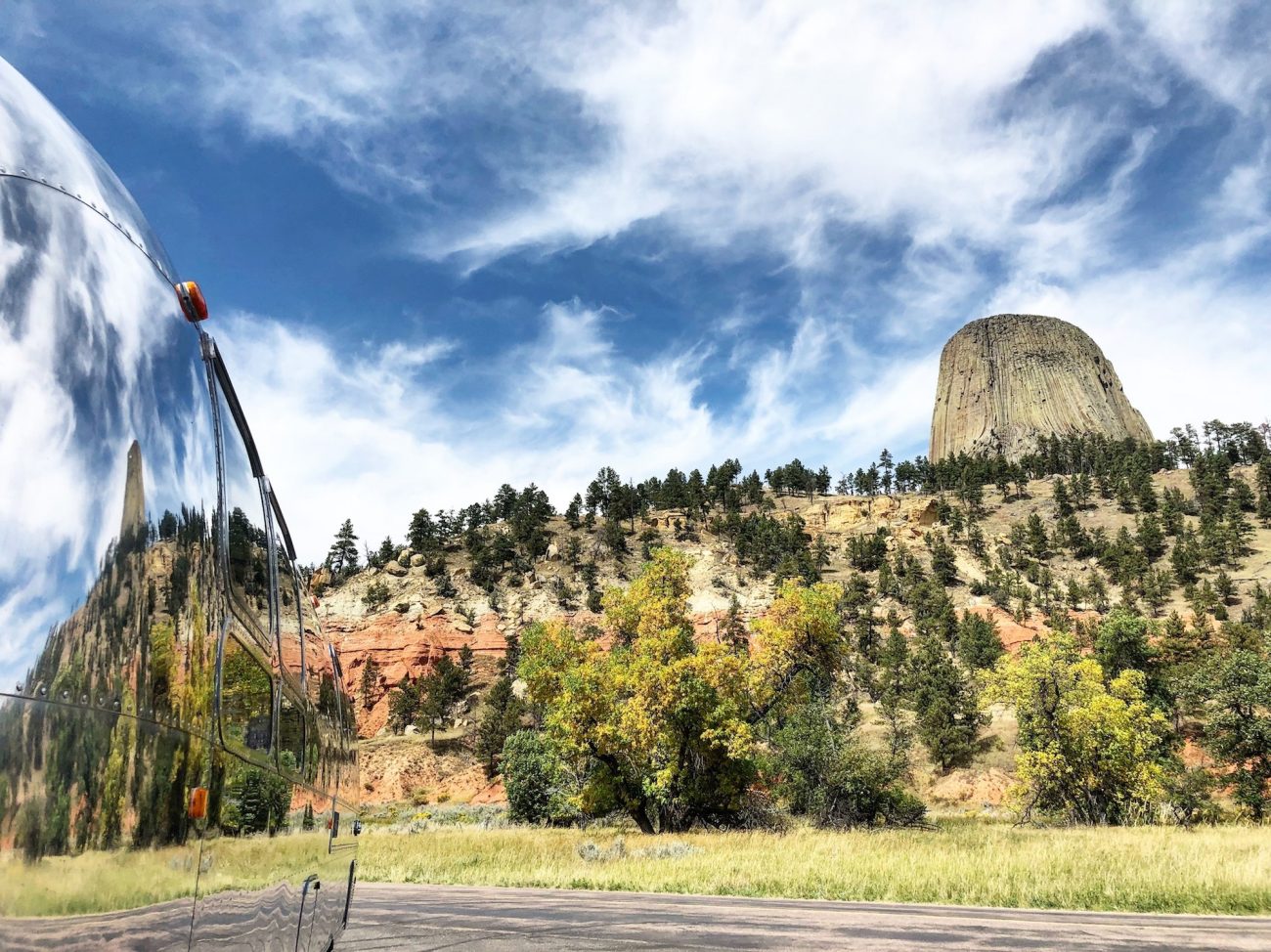 Become a Tiny Shiny Homie!
Subscribe to our patreon-style community & help support our family so we can keep making things for you! Get early access to videos, special behind-the-scenes updates, curated music playlists, & goodies like exclusive stickers and name drops in our videos.
Signup & Become a Homie
Apparel
Grab a fun, comfy t-shirt & help support our family.
comments powered by

Disqus