Board & Batten & Hooks, Oh my!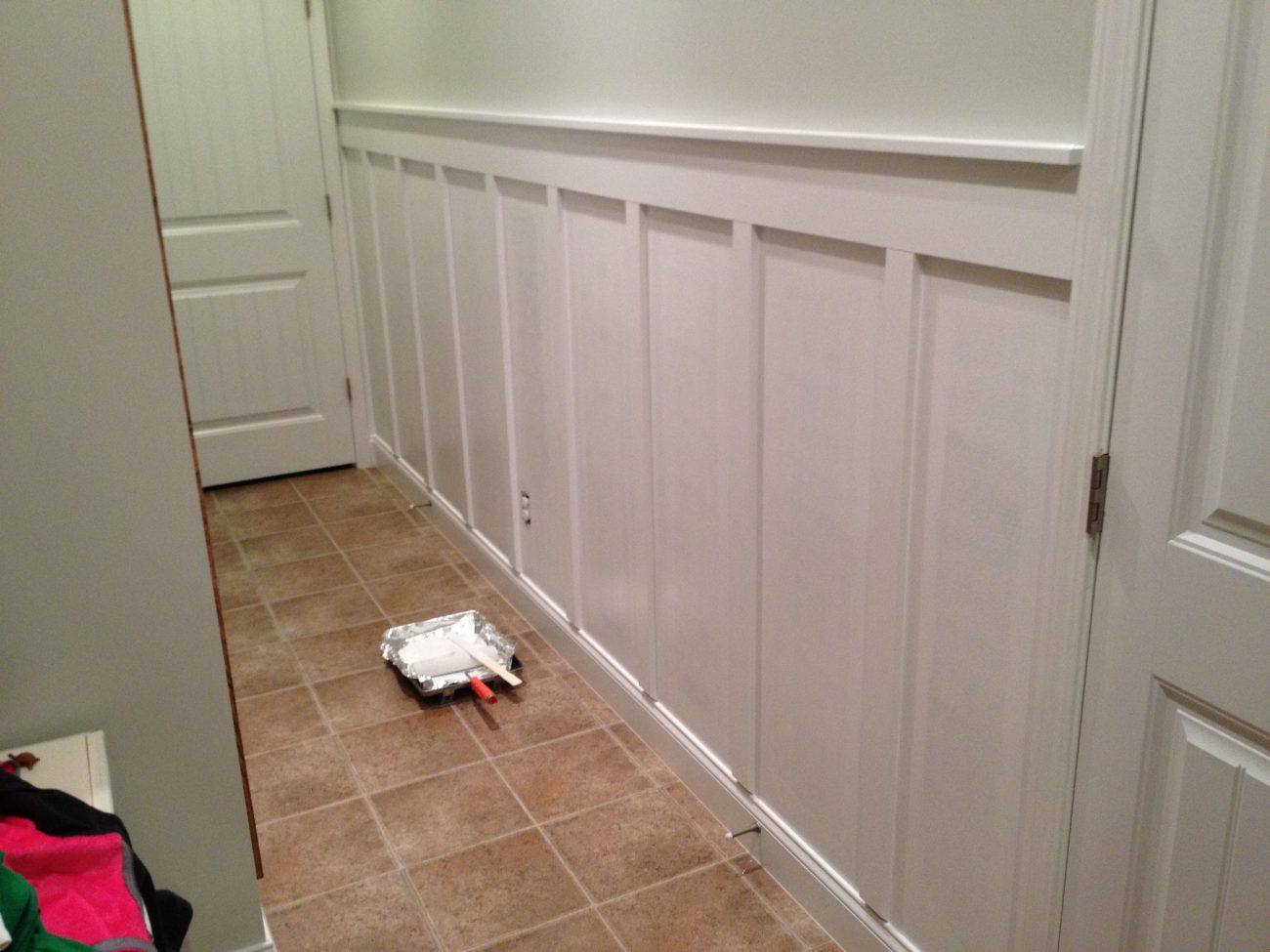 Welcome to our really skinny hallway that isn't very useful. I've thought a lot about this particular wall. I go down it many times a day because it leads to our laundry room, which I feel like I practically live in most days!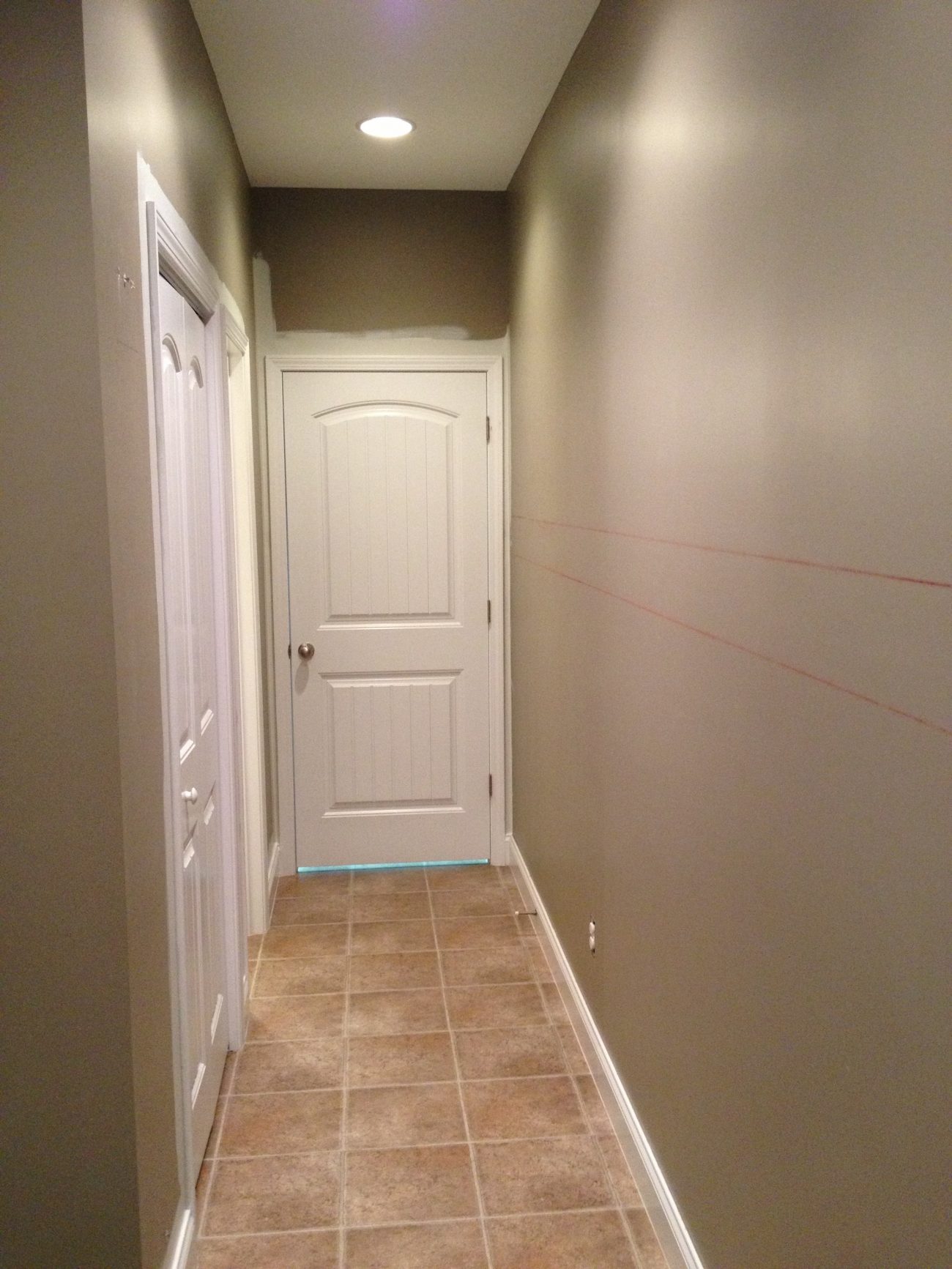 It was time for a a change. That wall needed to be useful - and not so depressingly dark. The "garden urn" color just wasn't cutting it for me. Moonshine to the rescue! No, not that kind of moonshine. Benjamin Moore's Moonshine is this perfect grey color that just makes you smile when you see it. It's my new favorite. So! Let's get a nice coat of Moonshine on there. That's looking good.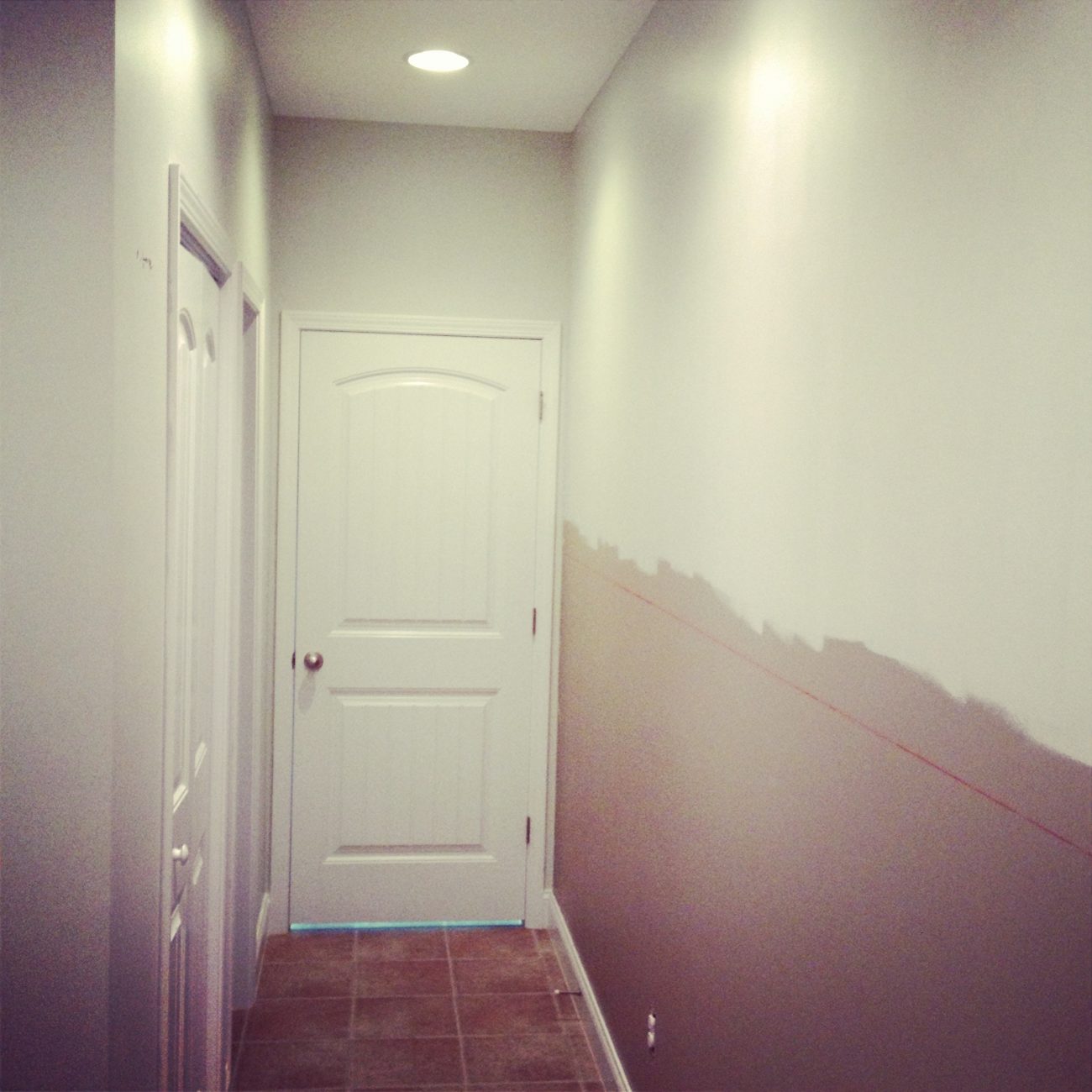 I knew I wanted to do board and batten when I first came across this great project at Jenna Sue Design. My first step was to figure out where to put the top ledge. 53" was the magic height for this hallway. That gave enough visual height for the space while keeping the hooks low enough for the kids to hang their jackets. A little Liquid Nails and my nail gun is all it took to secure this first 1x6 to the wall.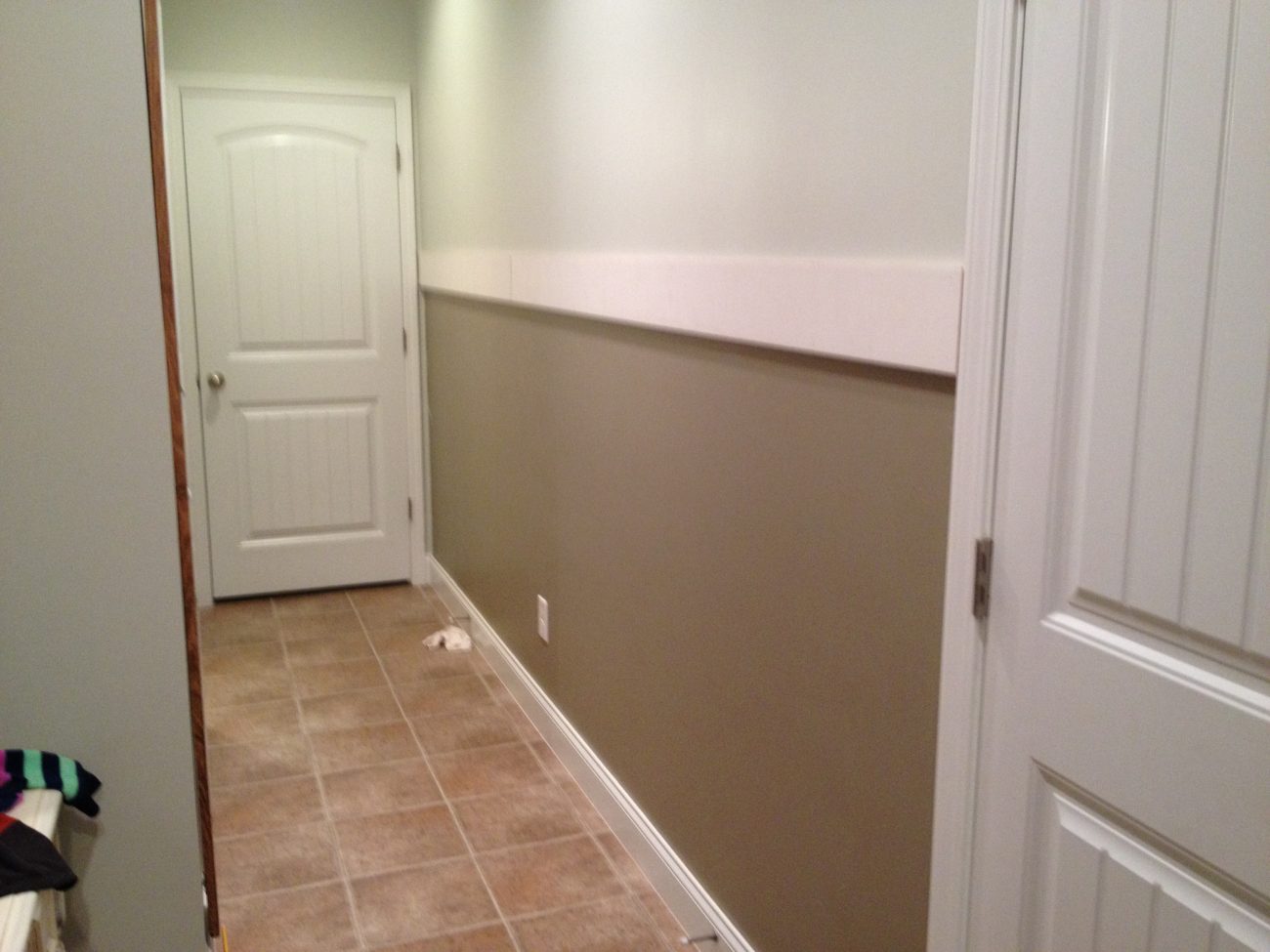 Next it was time to secure the vertical 1x3's to the wall. We had mapped out the exact dimensions in Illustrator so I cut a scrap piece of wood that matched the space between the batten. This made the process go super quick. Super quick as in I finished getting all the boards up while my wonderful husband took the kids to the chiropractor.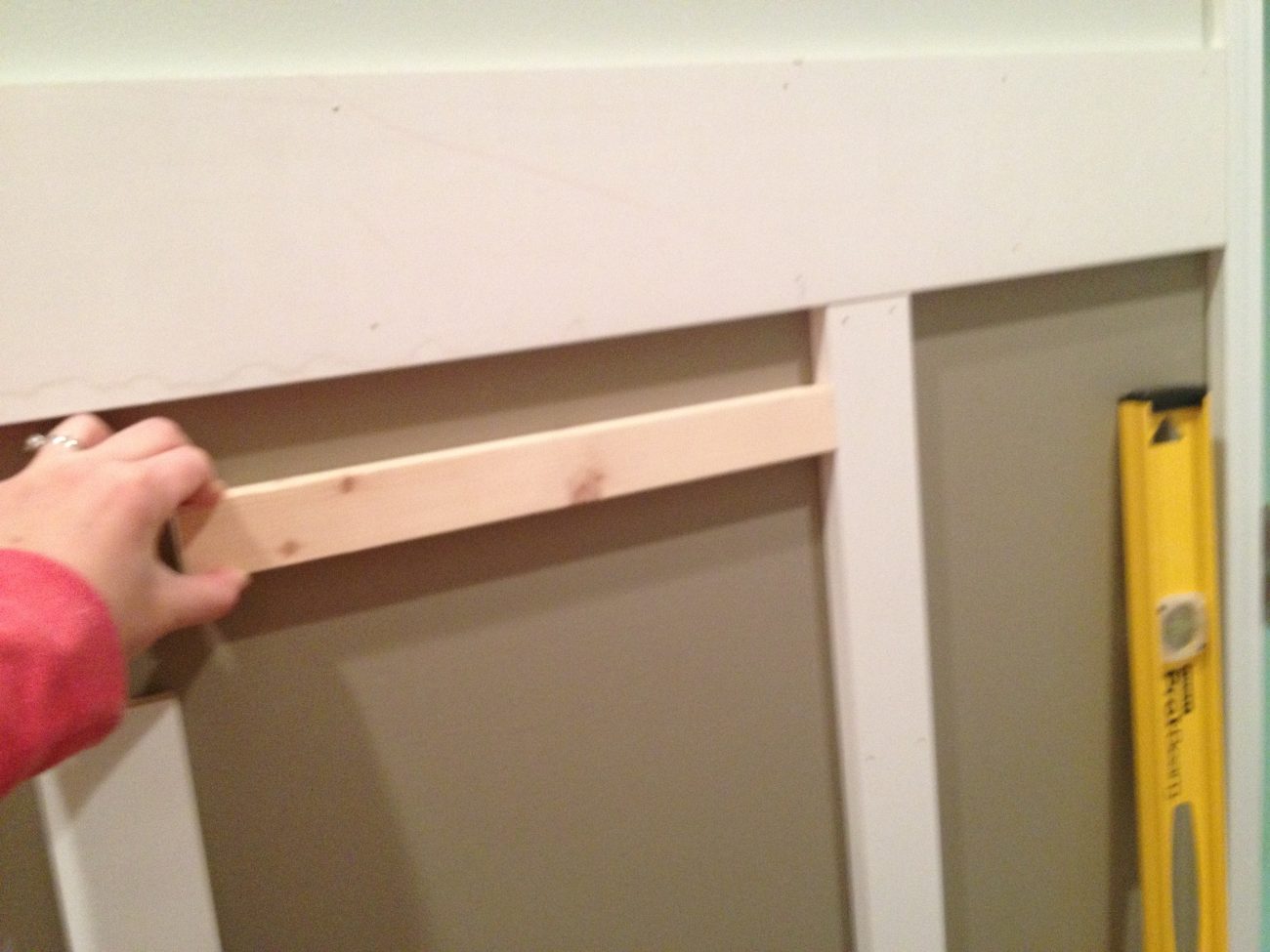 Next came the caulking. If you want your wall to really look like you know what you're doing, caulk all the seams. This really makes your work look professional.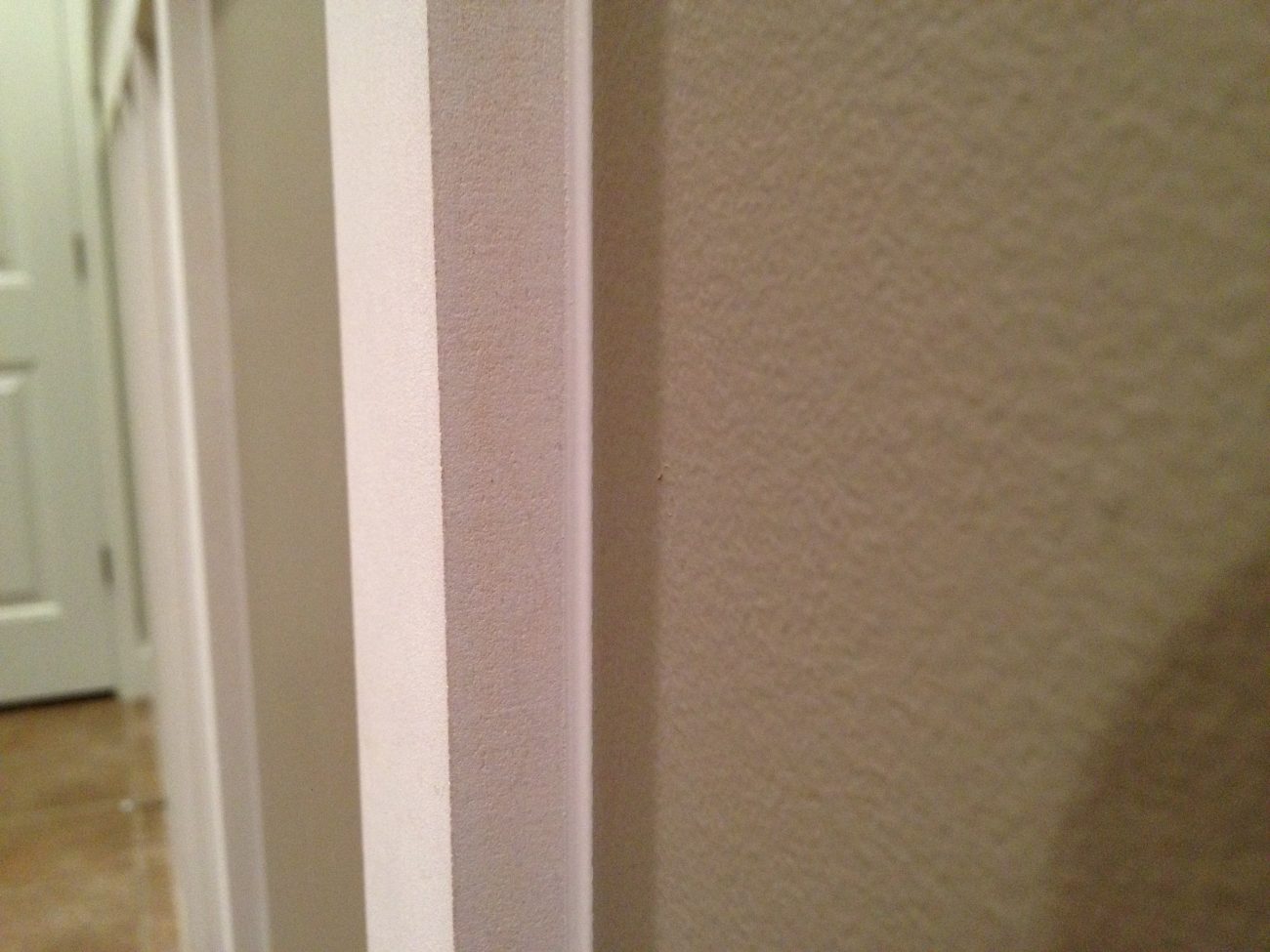 Now time to add the ledge. I used my scroll saw to cut out the notch for the door frame (my dad would be so proud).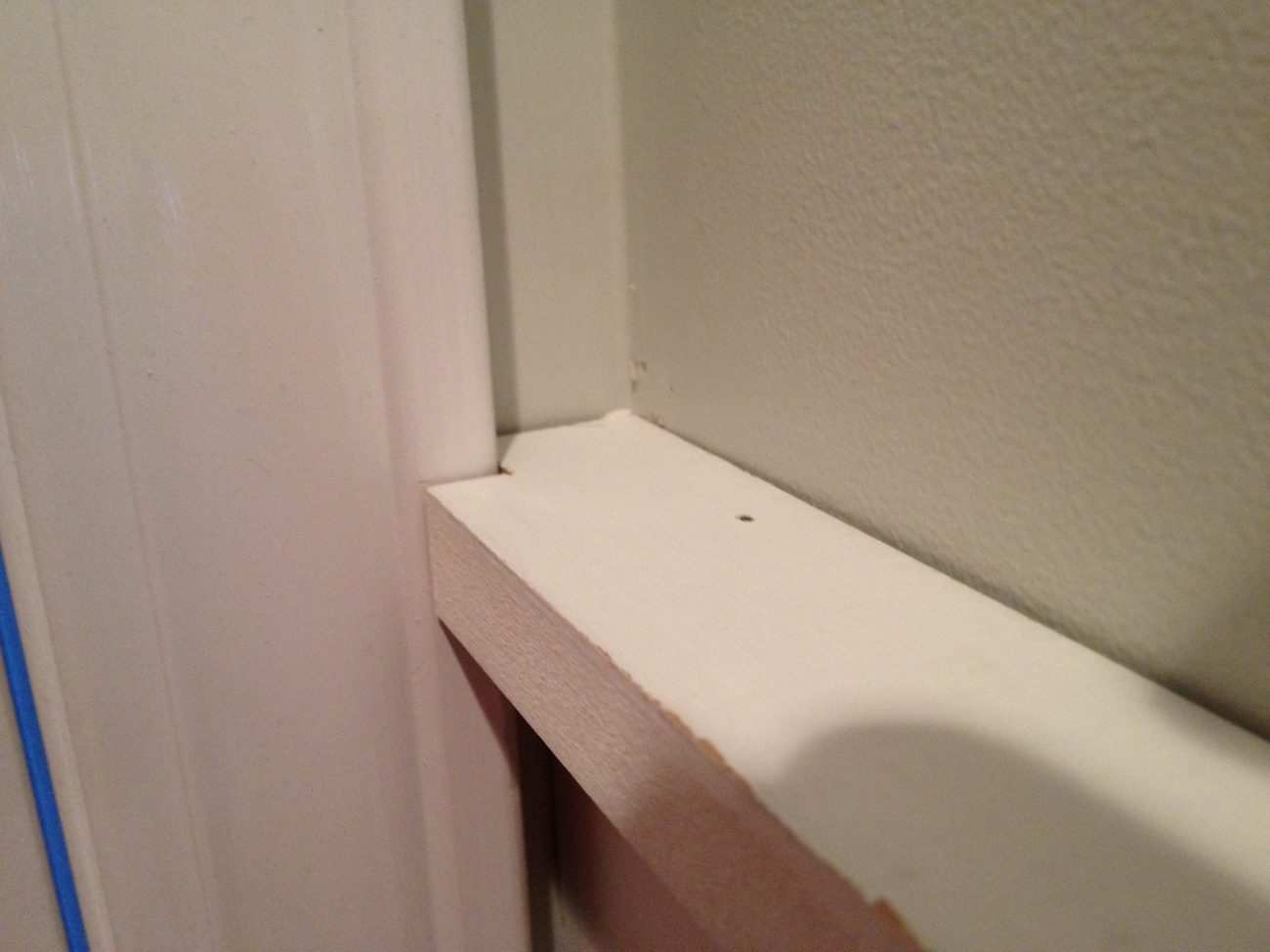 Ledge is up, all boards in place and caulked... time to PAINT!! I used Sherwin Williams High Gloss White paint to match our baseboards. I highly recommend using Purdy angled 2" brush and Purdy White Dove roller for this paint.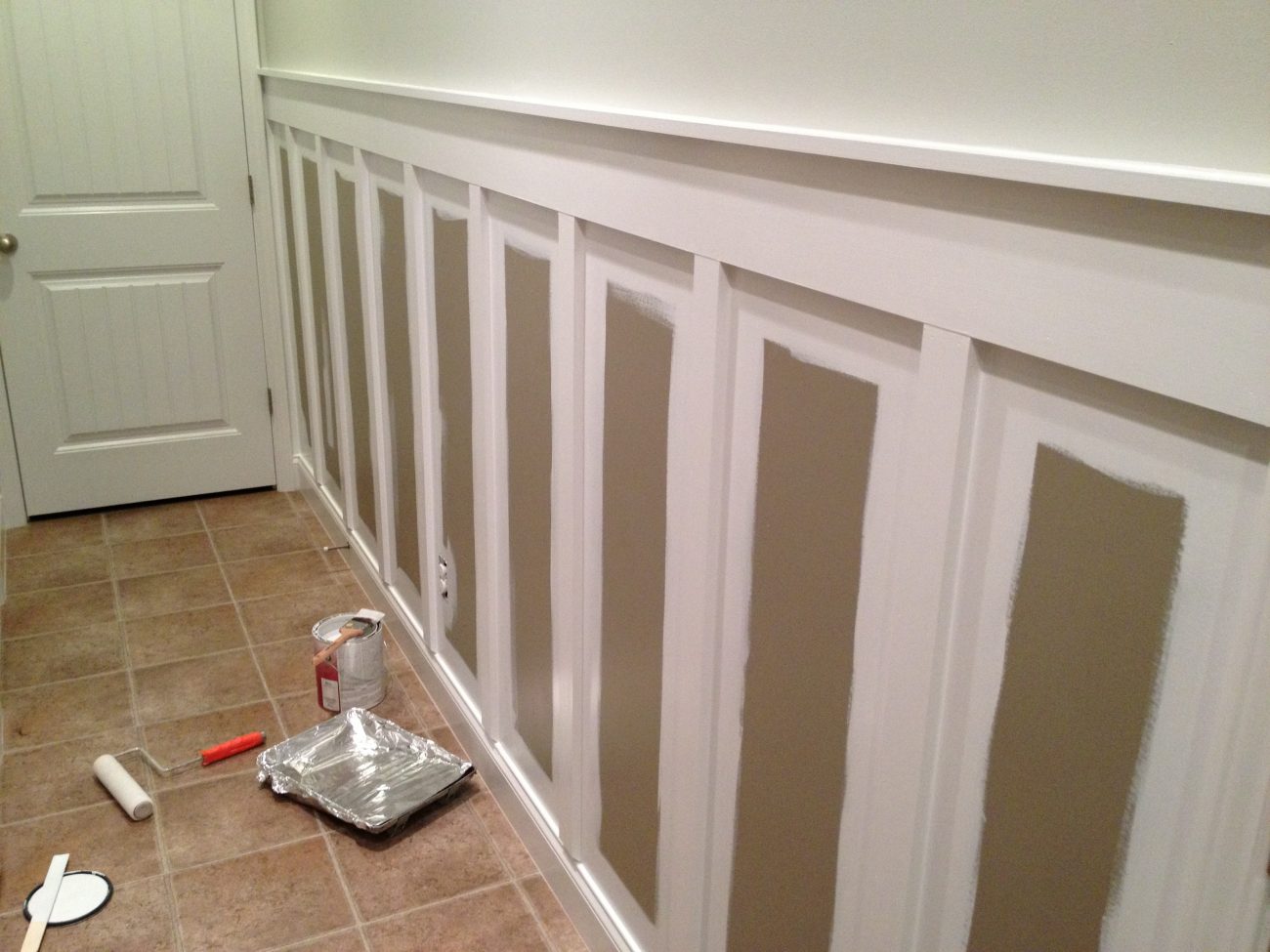 And there it is. In all its white shiny glory, but still needing another coat to make it look perfect. Now, to find the right hooks.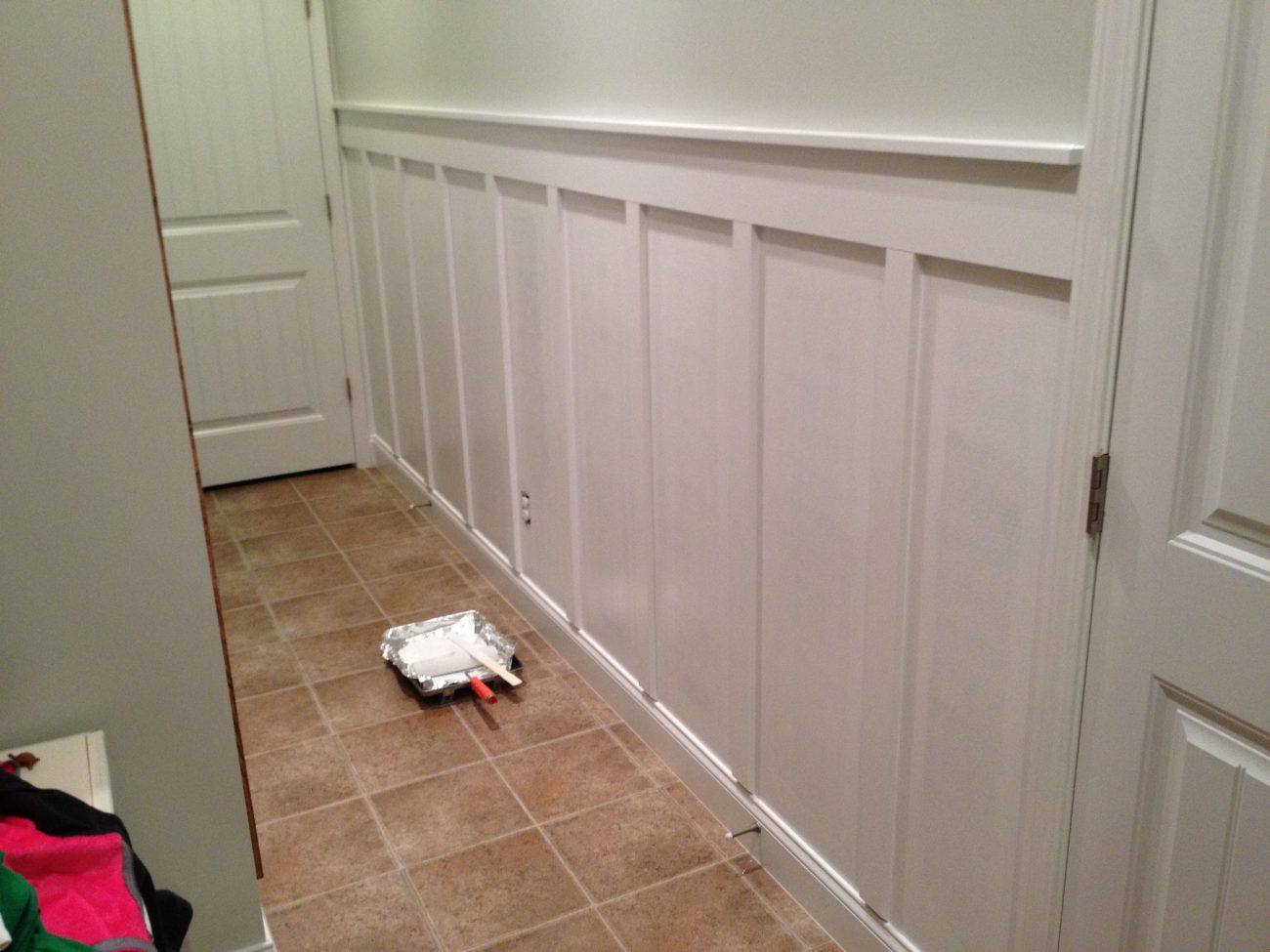 Lowe's saves the day again. These hooks are perfect!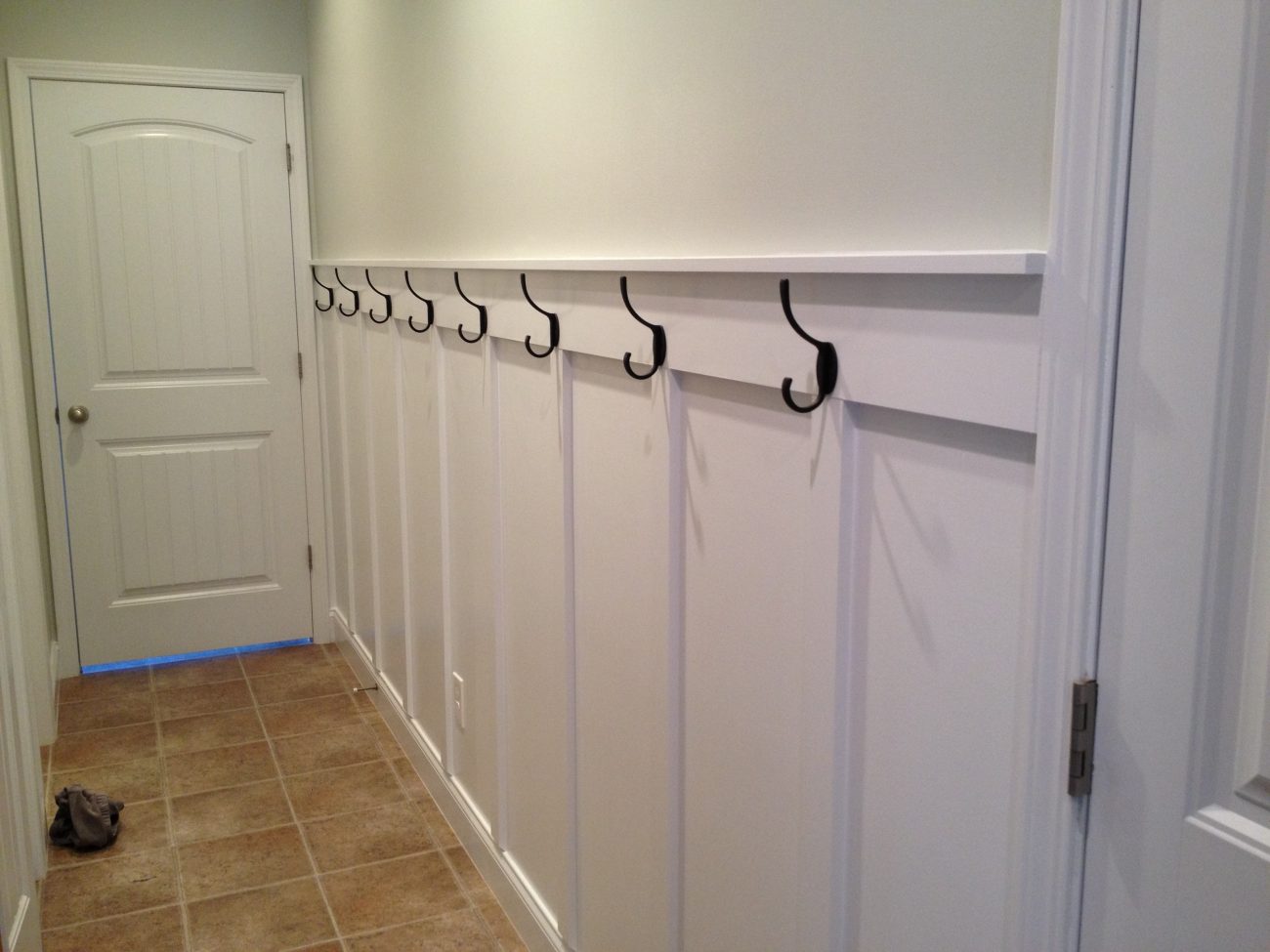 We're still working on decorating above our board and batten hallway so we'll update this post soon with the final pics! We are loving not tripping over the kid's coats every day :)
Become a Tiny Shiny Homie!
Subscribe to our patreon-style community & help support our family so we can keep making things for you! Get early access to videos, special behind-the-scenes updates, curated music playlists, & goodies like exclusive stickers and name drops in our videos.
Signup & Become a Homie
Apparel
Grab a fun, comfy t-shirt & help support our family.
comments powered by

Disqus