Clean Dirty Fries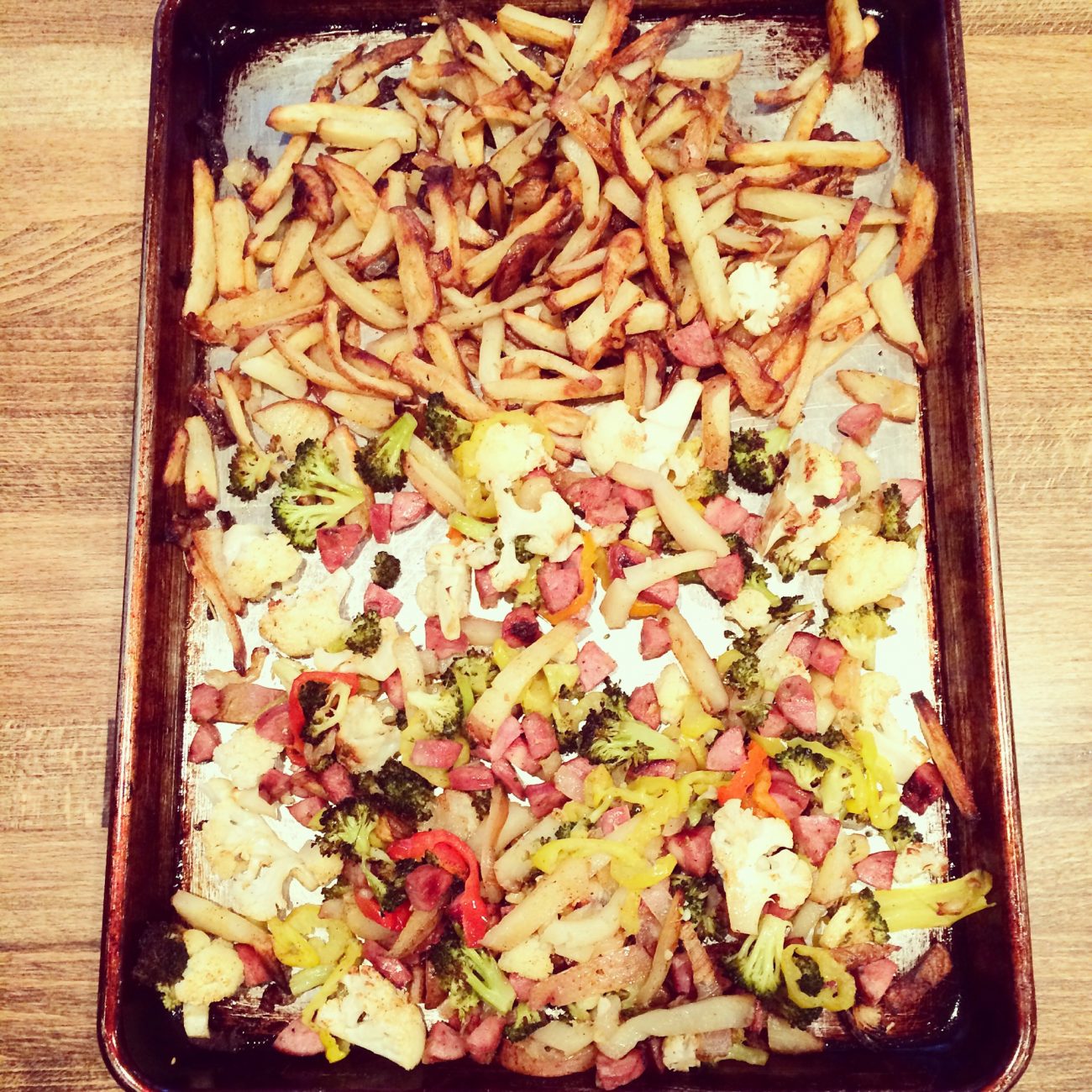 We visited Portland in July this year and one of the stops we were looking forward to is this place called Lardo. Oh. My. Goodness. The name is perfectly fitting and I didn't regret a single bite. It was a magical combination of potatoes and onions and banana peppers and fried pig and it. was. amazing!
However, since we are eating clean (as clean as we can) and doing this Whole30 this month I just HAD to find a way to make a version of Lardo's dirty fries, clean. Behold....I give you Clean Dirty Fries.
First, wash your potatoes (I choose red potatoes) and then cut them in thin strips.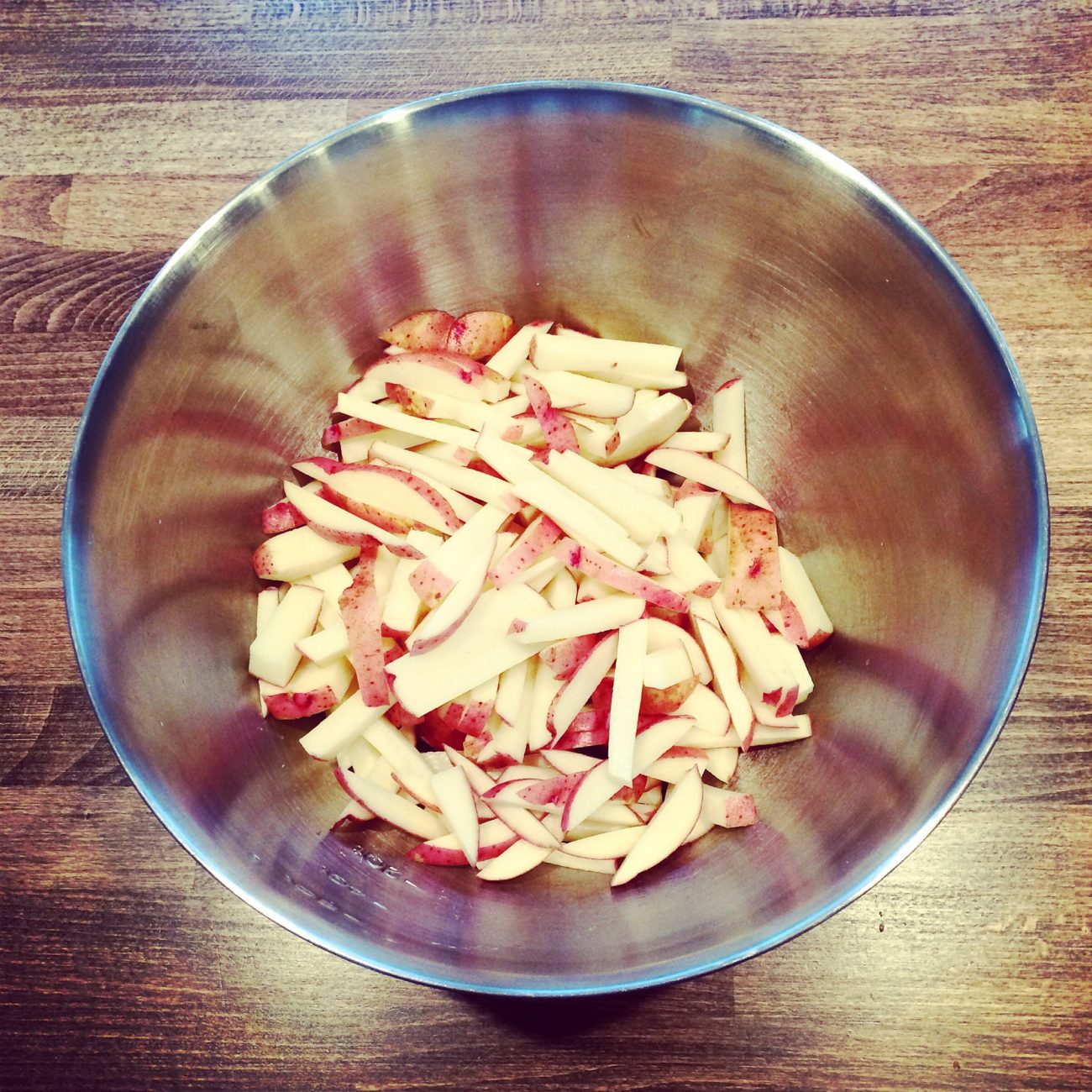 Melt some rendered duck fat and bacon grease and pour over the fries in a large bowl.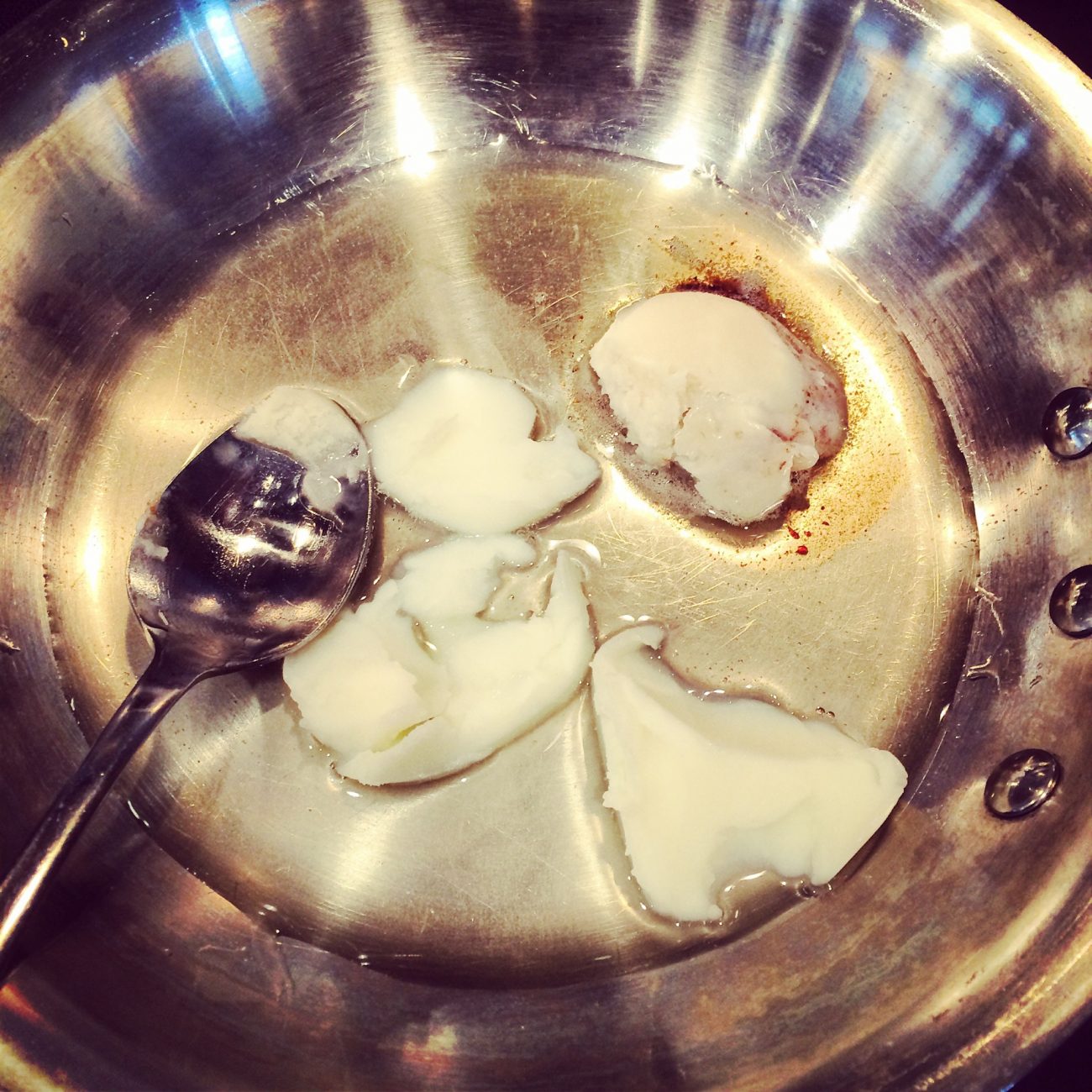 Cut up some onions and put the potatoes and onions on the baking sheet in a thin layer.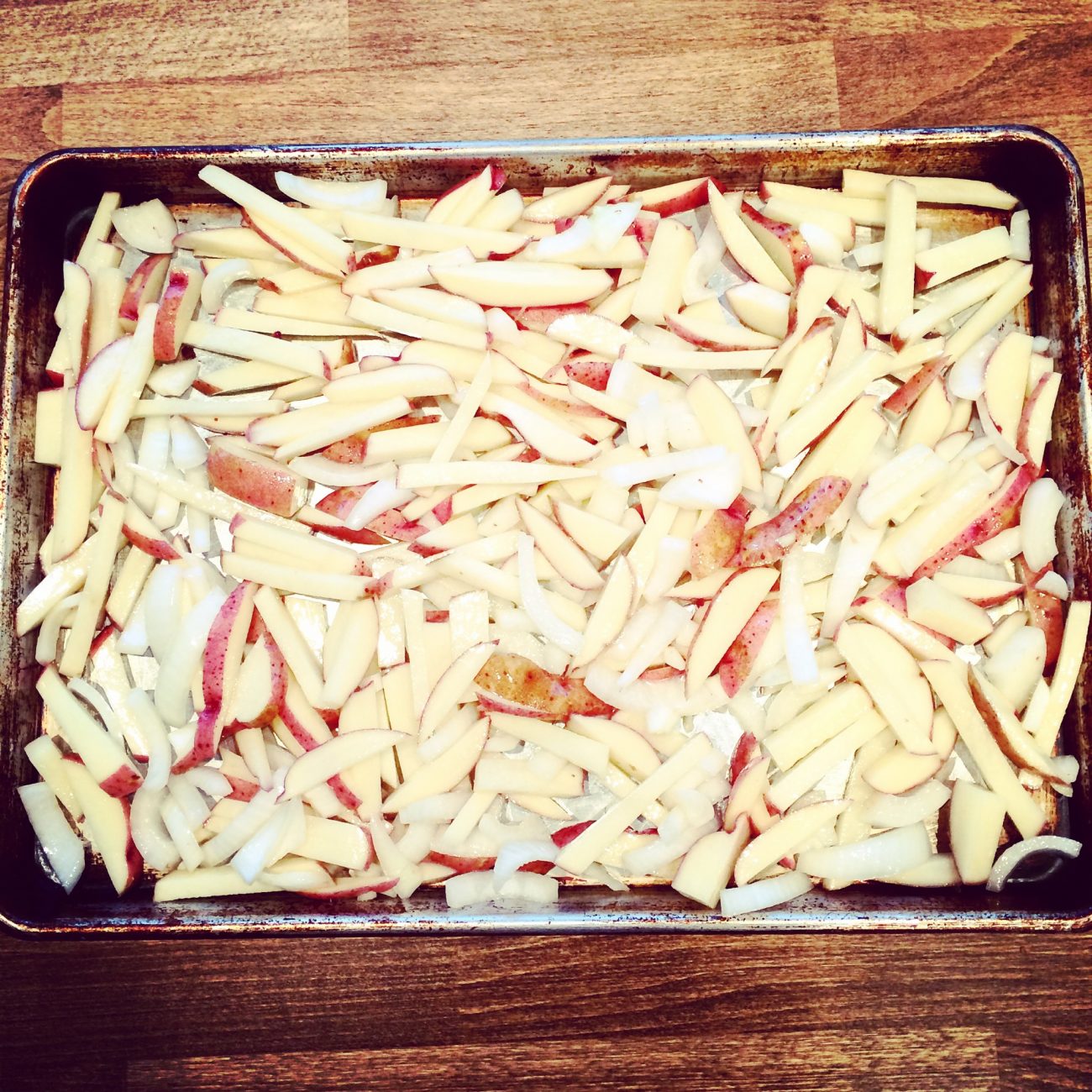 Bake this pan in a 450 degree oven for 20-30 min or until it starts to get crispy. Once they are about 15 min from being ready. Add in your chopped broccoli, cauliflower, Aidell's Chicken Apple Sausage, banana peppers, salt, pepper, rosemary and Tony's Creole seasoning!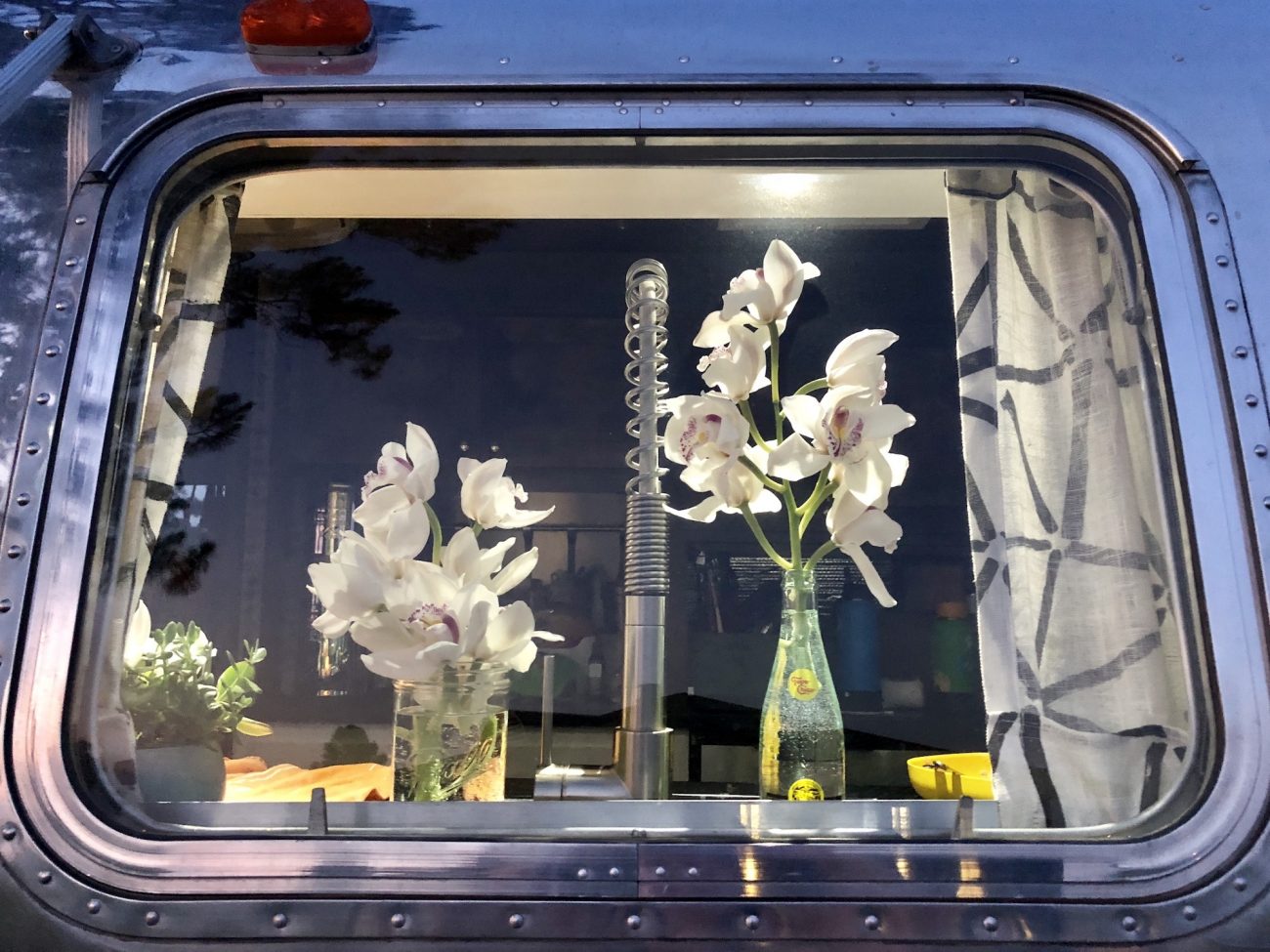 Continue baking until fries are crispy! Just watch them so they don't burn.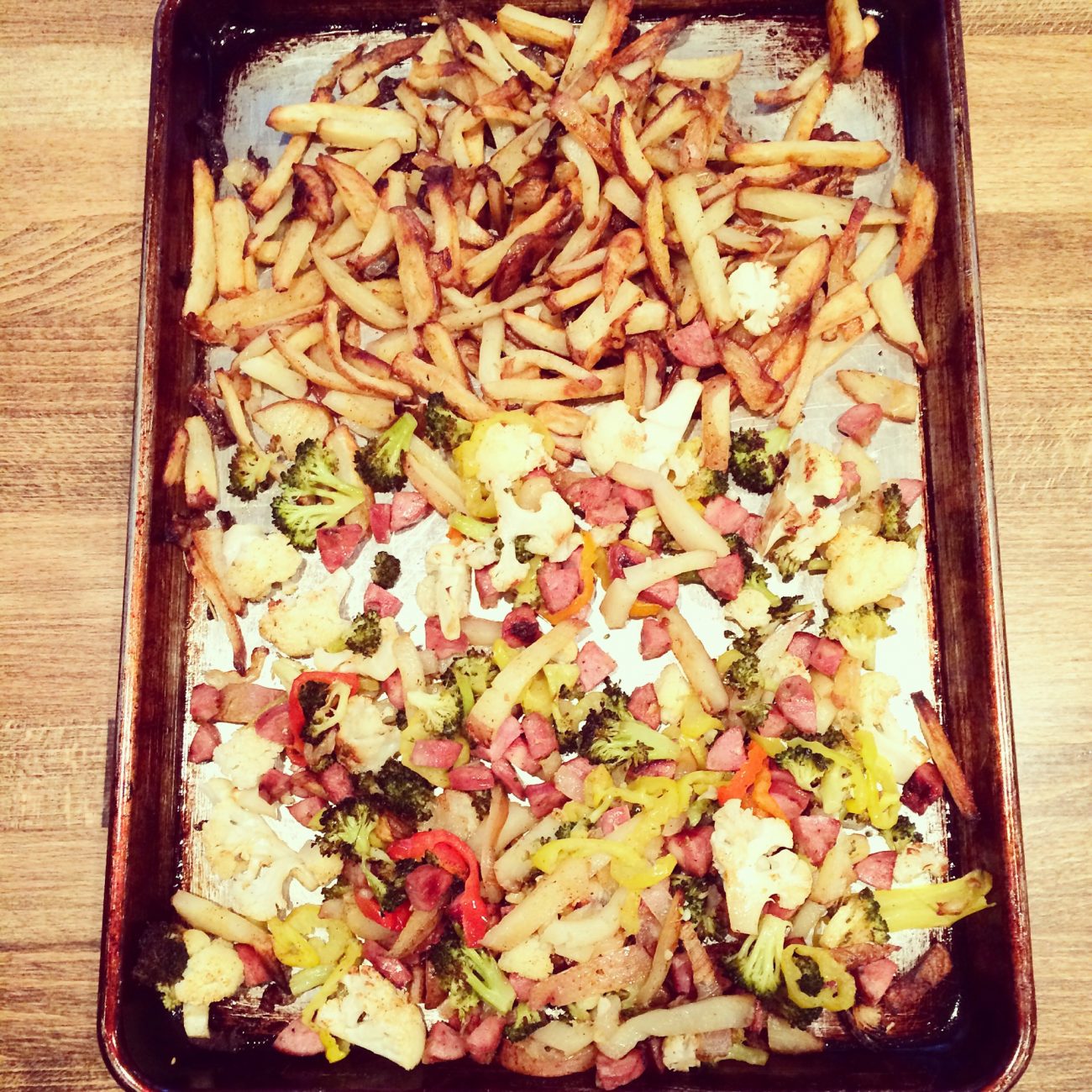 Next time, I will double up on the banana peppers!! That's what really makes this dish! I hope you at least give this one a try. It will be on rotation at our house from now on. So good. Happy cooking!
Become a Tiny Shiny Homie!
Subscribe to our patreon-style community & help support our family so we can keep making things for you! Get early access to videos, special behind-the-scenes updates, curated music playlists, & goodies like exclusive stickers and name drops in our videos.
Signup & Become a Homie
Apparel
Grab a fun, comfy t-shirt & help support our family.
comments powered by

Disqus