Zum Clean Laundry Soap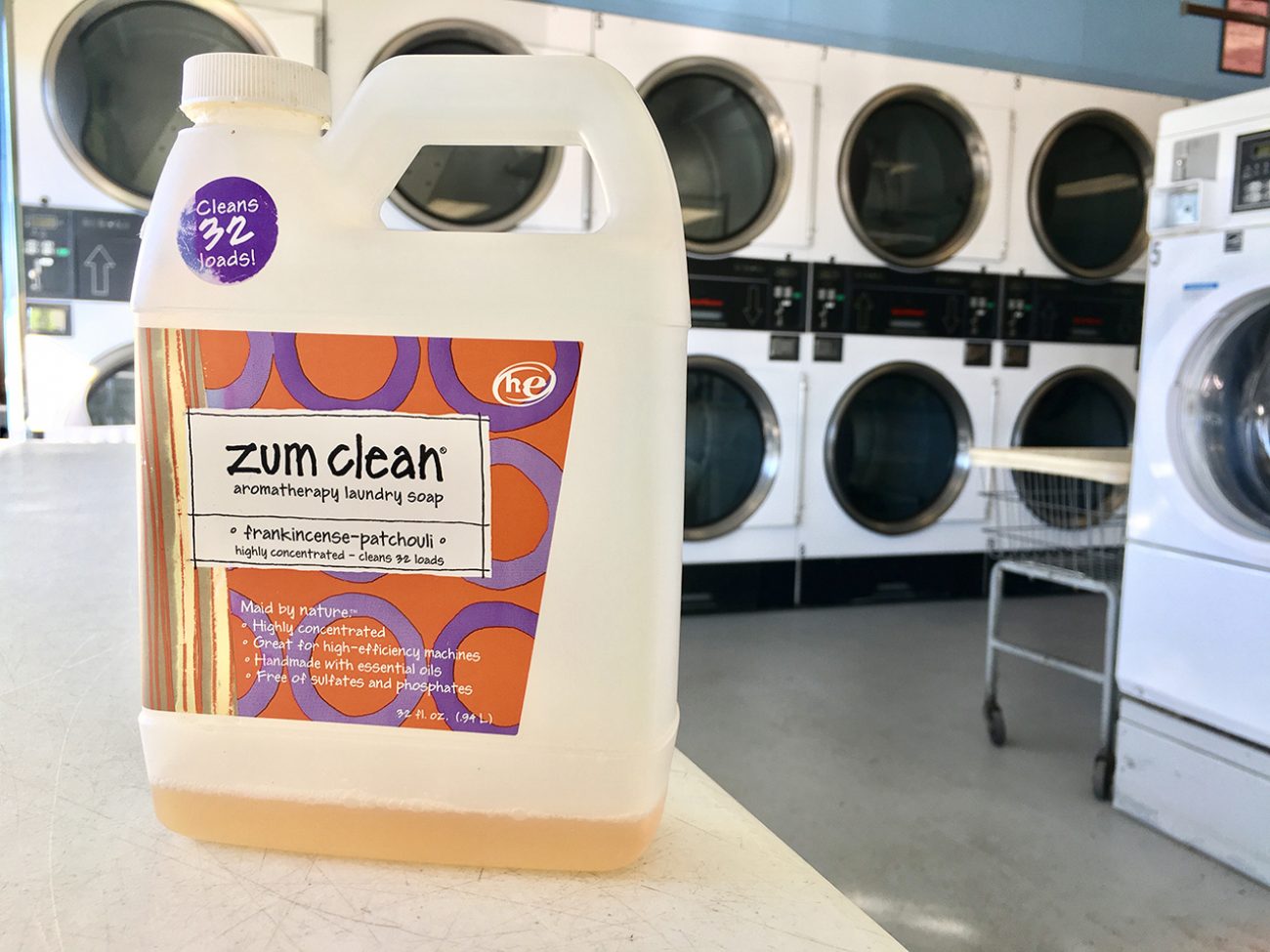 Guys! I have to tell you about our favorite laundry soap!
Do you love essential oils? Me, too! And my favorite scents are found in this laundry soap and it's making laundry day so kick awesome! If it didn't cost so much to wash blankets, I'd was them every single week so that I could smell that scent when I climb in bed. 
When we would have guests over in our RV (our 5th wheel that we recently sold) often they would comment about how it smelled so good. And usually that was due to our laundry. I absolutely love it. 

I found ZumClean Laundry Soap on Amazon after I had purchased a bar of their soap at Whole Foods. It was love at first smell. I picked out 4 scents to see which one we liked the most. I started with Sweet Orange, Frankincense and Patchouli, and Patchouli, and Frankincense and Myrrh.
My top two favorites are the Patchouli and the Frank and Patchouli. The Sweet Orange comes in close 3rd, though. 
So, if you're looking for great natural laundry soap that comes in small containers - us full-timers need small, concentrated detergent bottles - then this is the soap for you! Give it a try. You will love it!
Want to help support our family?
Over the years we've created hundreds of articles + videos, replied to thousands of comments, and continue to create new content each week. Help us keep it going!

Learn More
Apparel
Grab a fun, comfy t-shirt & help support our family.
comments powered by

Disqus