Shipping Our First Shirts!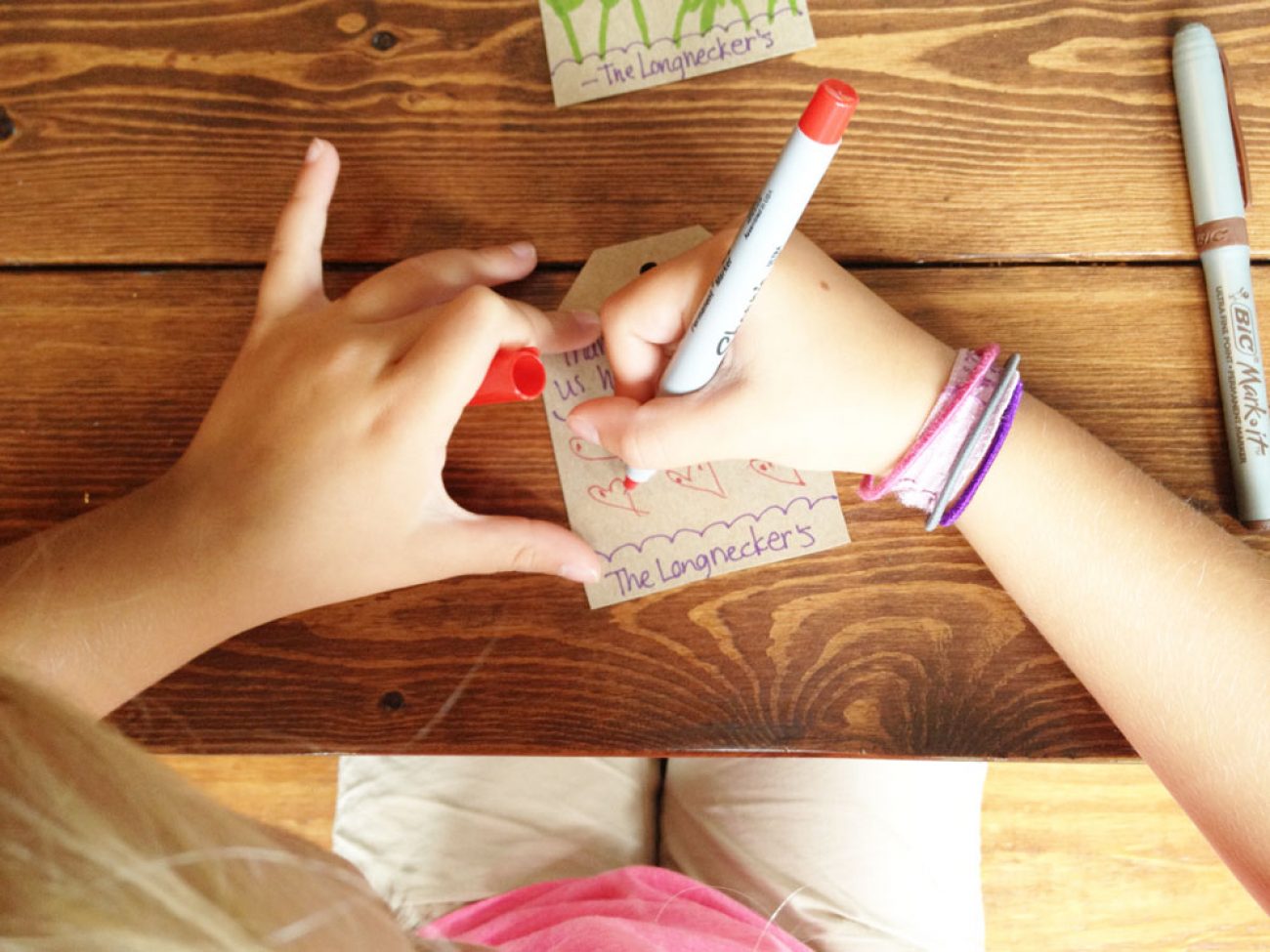 Well, it's official! We actually sold some shirts and as of a week ago shipped our first products out the door. It was pretty exciting. Don't the kids seem excited? Who would have ever thought anyone would actually buy something from us?!
When we started planning all this stuff out we didn't just want to make good products, we wanted to package them with love and care.
So we hand stamped our brand new seal onto some craft paper: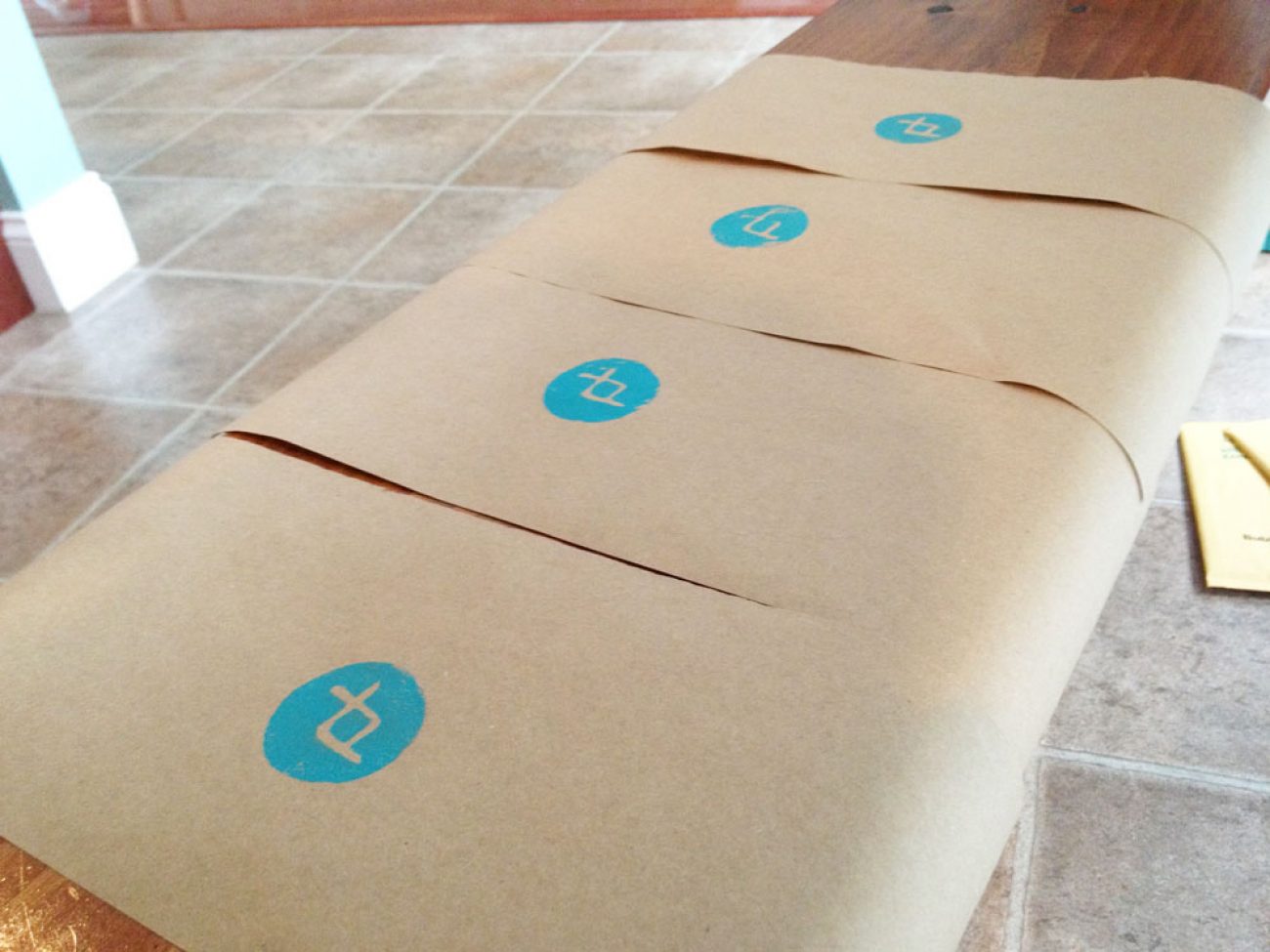 Had the kids put their awesome art on the tags: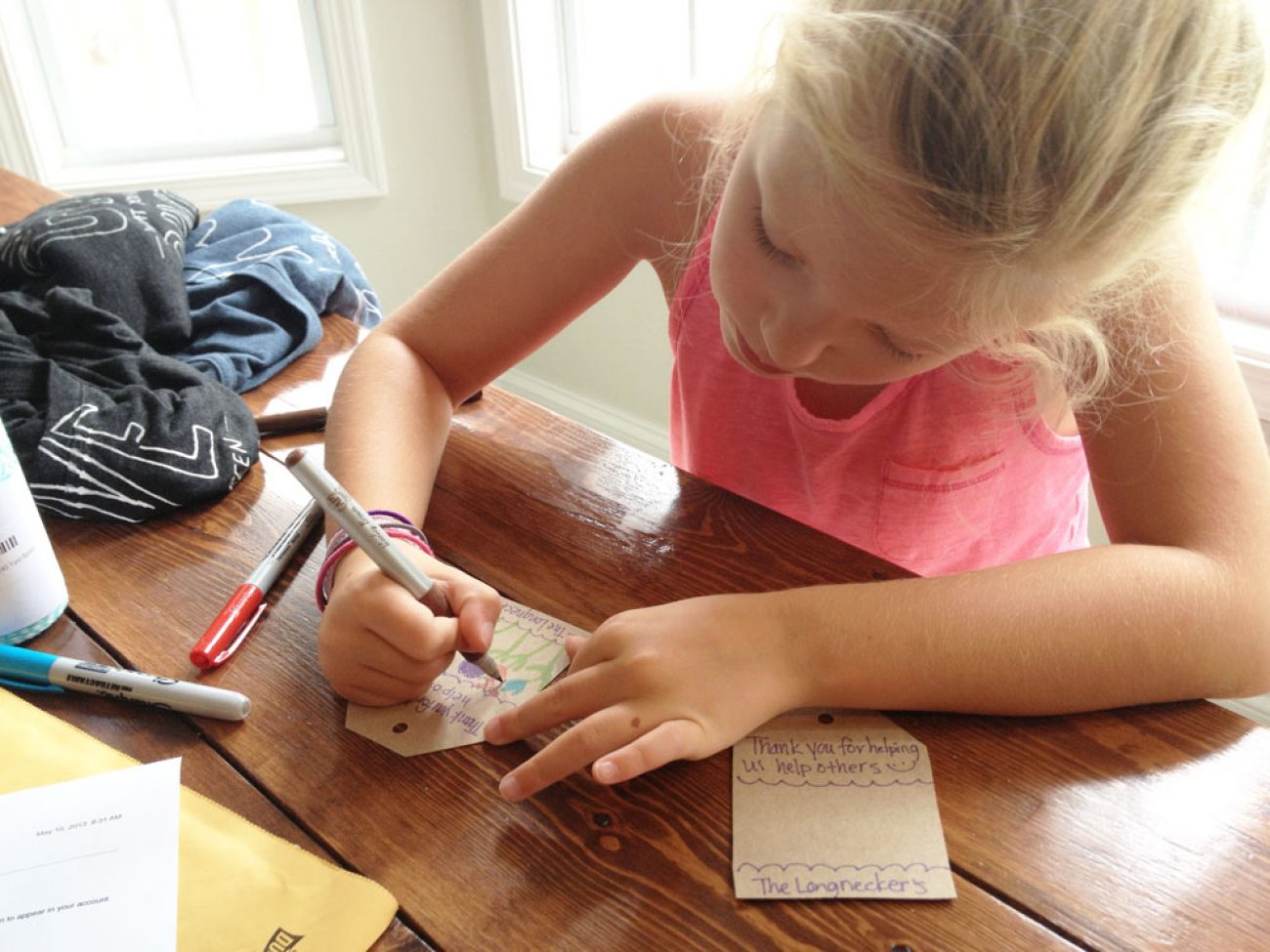 And wrapped it up all nice and neat: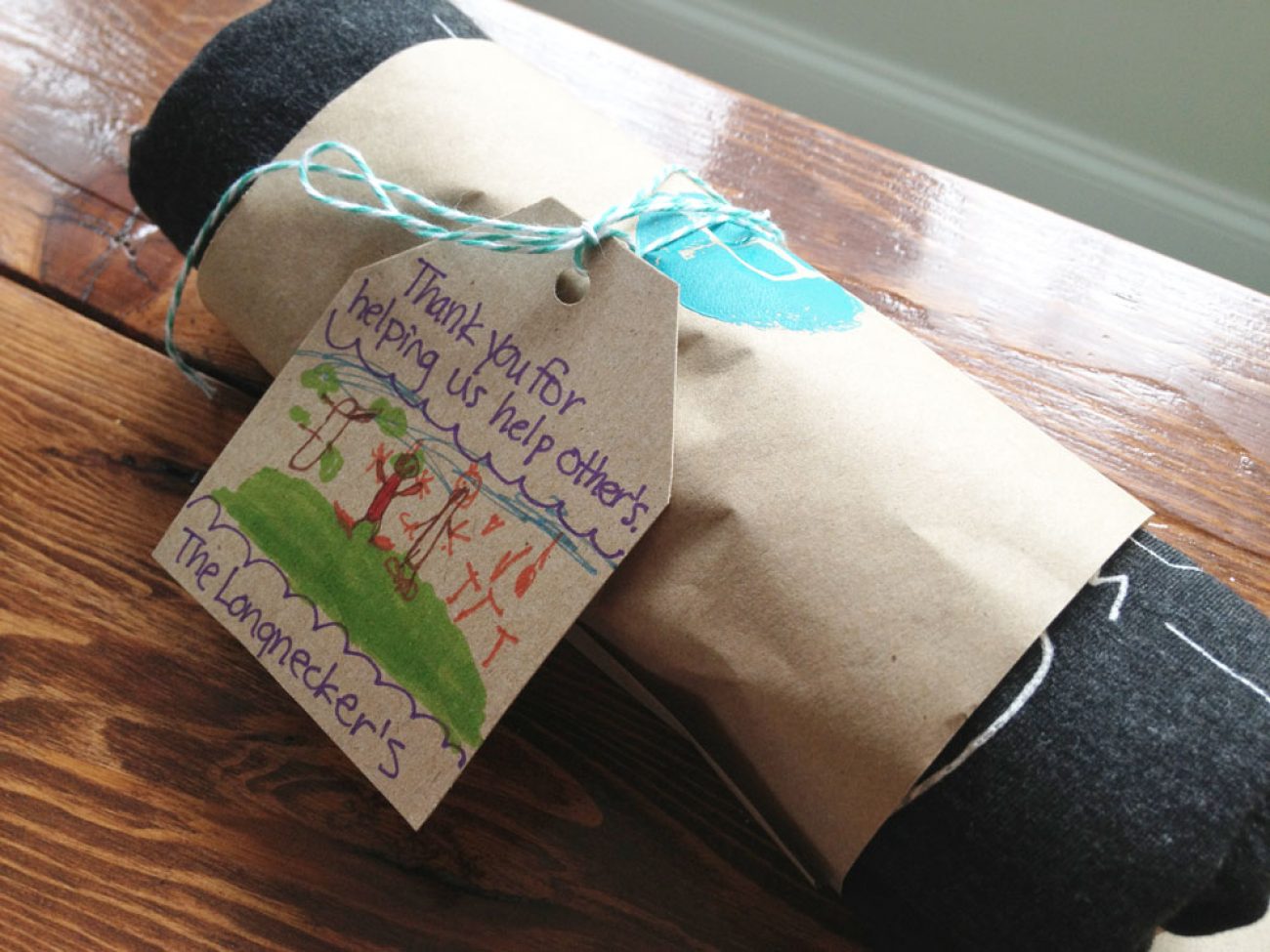 Then it was off to the post office: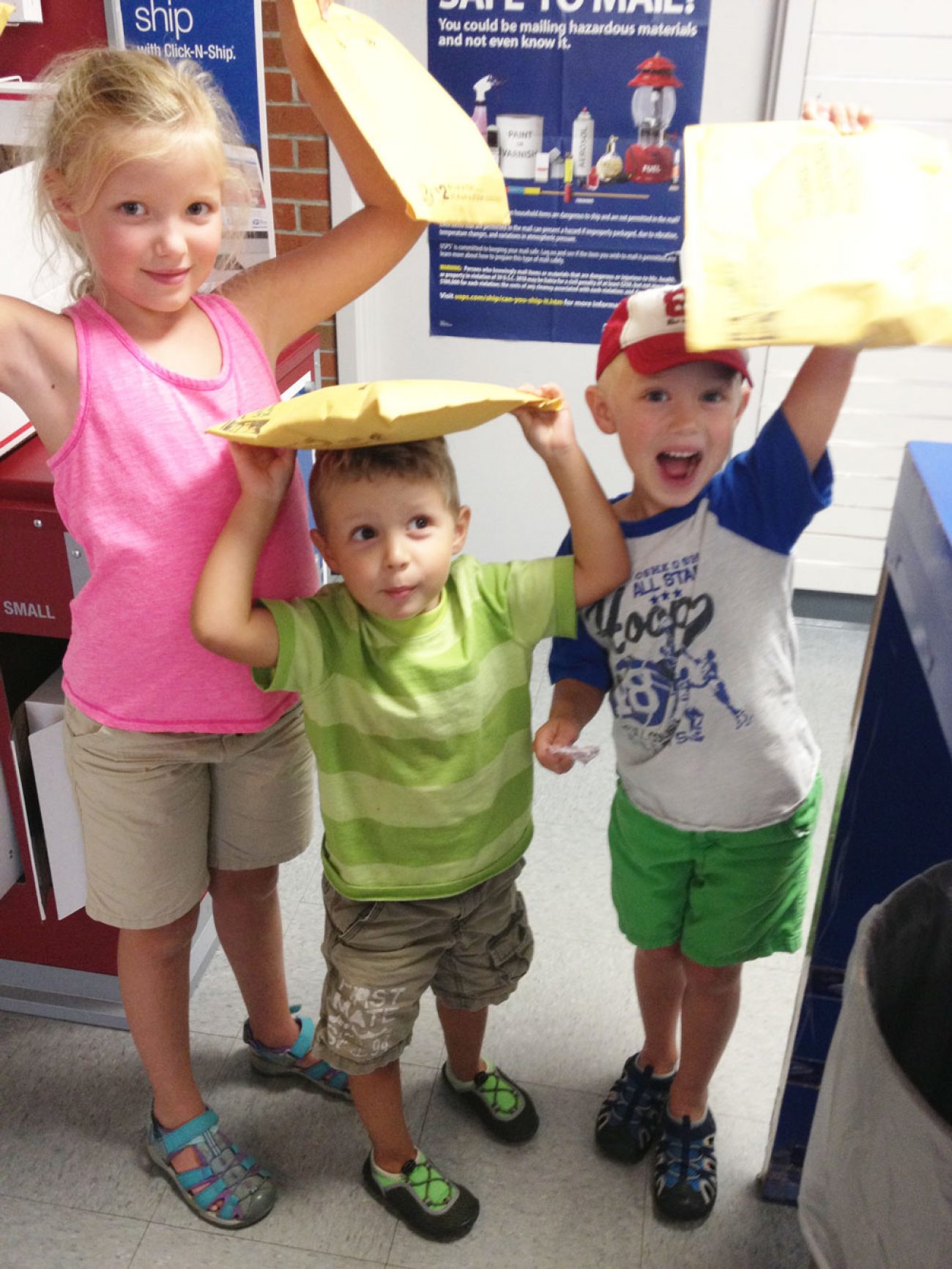 What We Learned So Far
Getting the shirts packaged and shipped was the easy part. Getting them to us in the first place was the hard part. We started with Pre-Orders to help offset some of the initial cost of building up inventory and while it did help, we ran into some unforeseen snags. Turns out half of the shirts we wanted to get were backordered! Totally didn't see that one coming.
So here we are, people have bought shirts, we've waited at least a month or so to let pre-orders build up and now we're going to be waiting an extra 2-3 weeks on the shirts. And we still have to get them printed and shipped out. Sigh. So thankfully almost all the women's shirts came in pretty quick, we got those printed and that was the first shipment you saw go out above.
As of right now the men's shirts are FINALLY en route so we'll be shipping those out in a week or so. And once we have all the shirts in we'll actually have inventory so if you order a shirt we can ship it out the next day, and not like 3 months later! We're already working on some new ideas and we can't wait to share them with you.
In the meantime, if you are looking for an awesome ladies' shirt and want to help us partner with Rice Bowls to feed hungry kids go check them out!
Become a Tiny Shiny Homie!
Subscribe to our patreon-style community & help support our family so we can keep making things for you! Get early access to videos, special behind-the-scenes updates, curated music playlists, & goodies like exclusive stickers and name drops in our videos.
Signup & Become a Homie
Apparel
Grab a fun, comfy t-shirt & help support our family.
comments powered by

Disqus