Airstream Renovation: Week 2 - Testing the Fresh Tank & Cutting Out Rotten Floor
Week two was a busy one. It may look like not much is done but I can assure you so many hours have been put into getting this beast already. Yes, we have TONS more to do but we're getting there.
This week we jacked up the Airstream in order to be able to get under it and remove the fresh water tank. We wanted to make sure it was in good shape and decide if we were going to keep it or need a new one.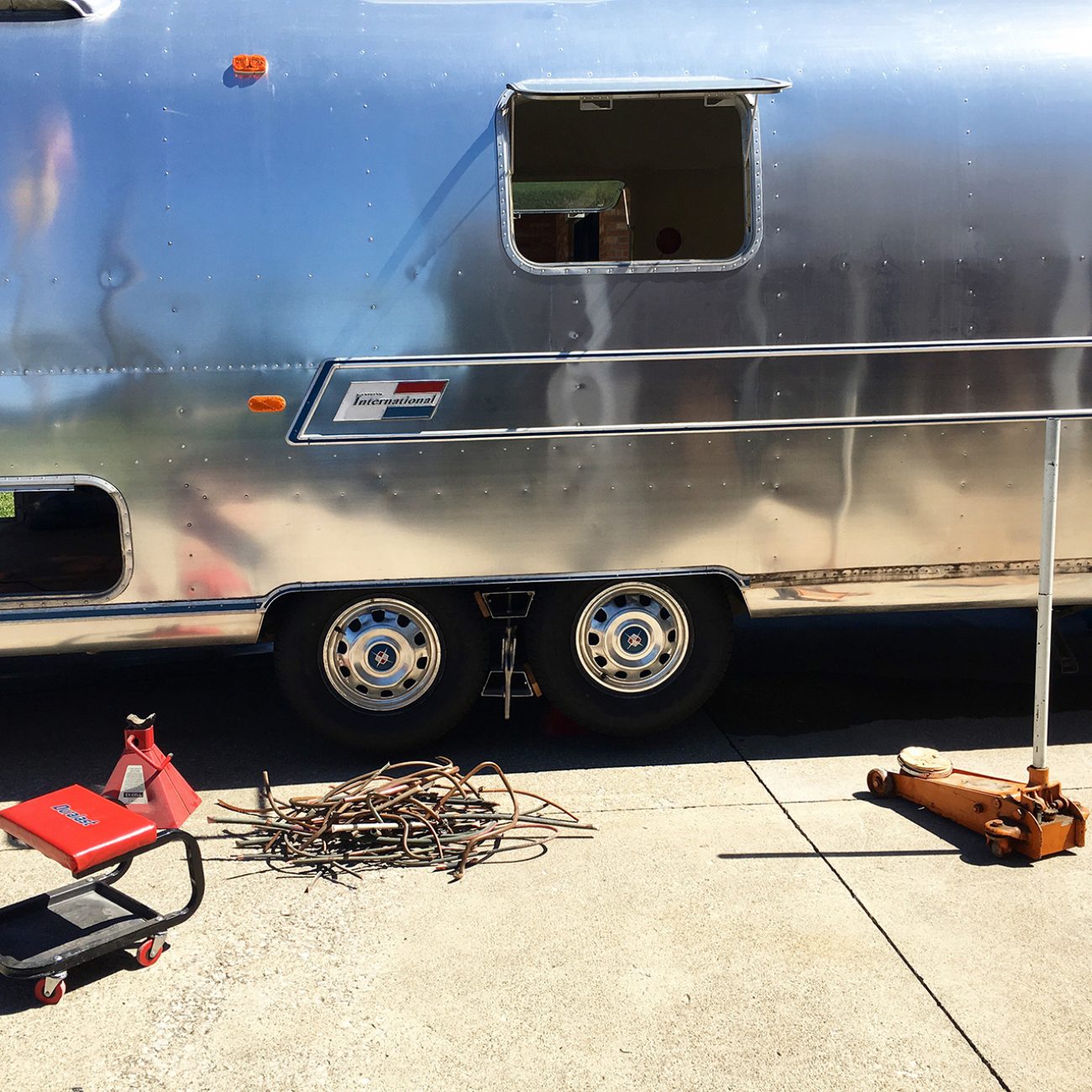 There is an added frame under the underbelly that houses the fresh water tank. In order to get the tank out, we had to remove one end of the housing and attempt to shove out 3/4" piece of crazy plywood that has most likely never been removed since it was installed.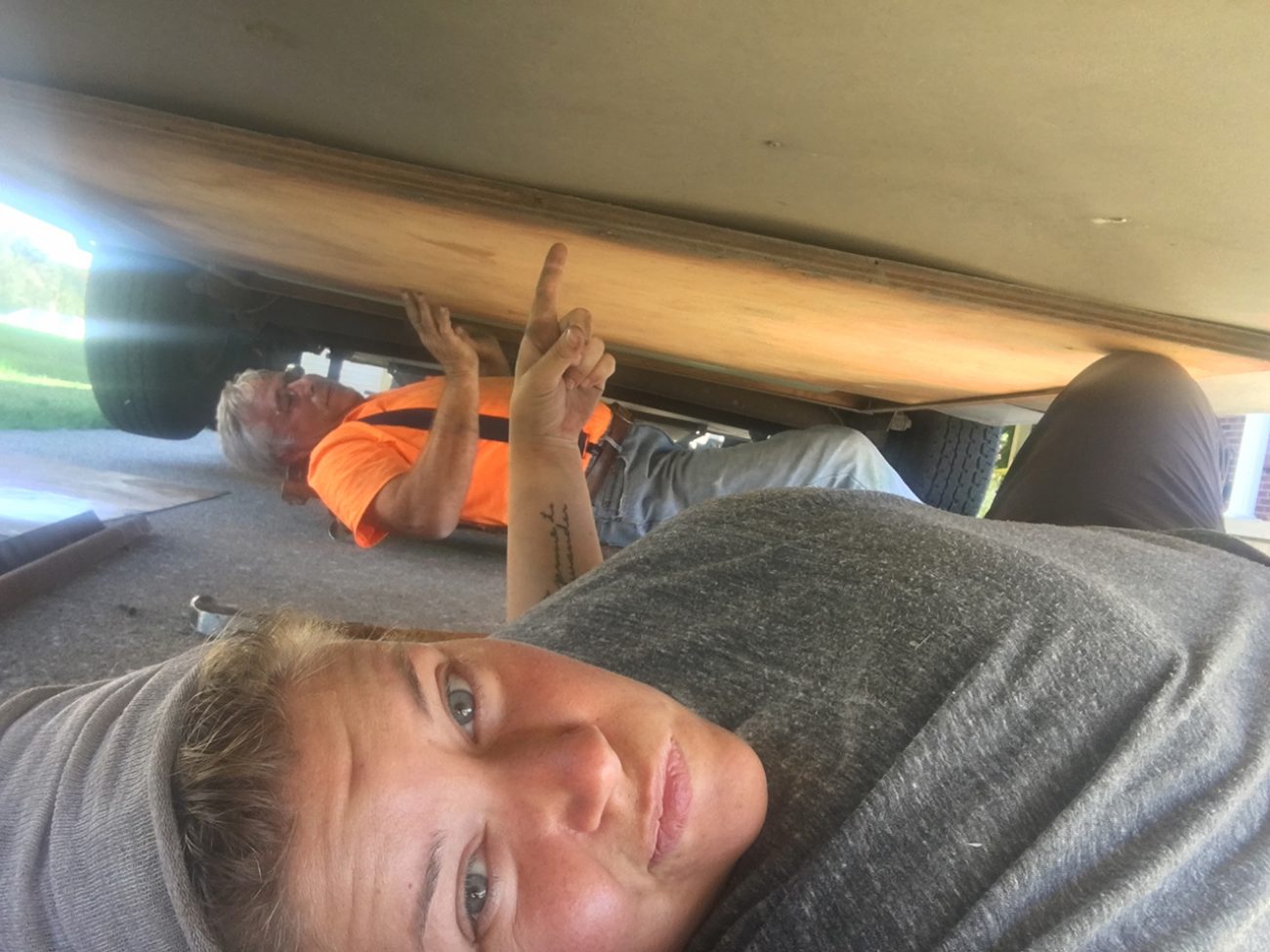 Luckily, my dad has so many tools and tricks we were able to get that board out and remove the tank. We are so happy that there are no leaks and we will be able to sanitize and use the original tank. SCORE!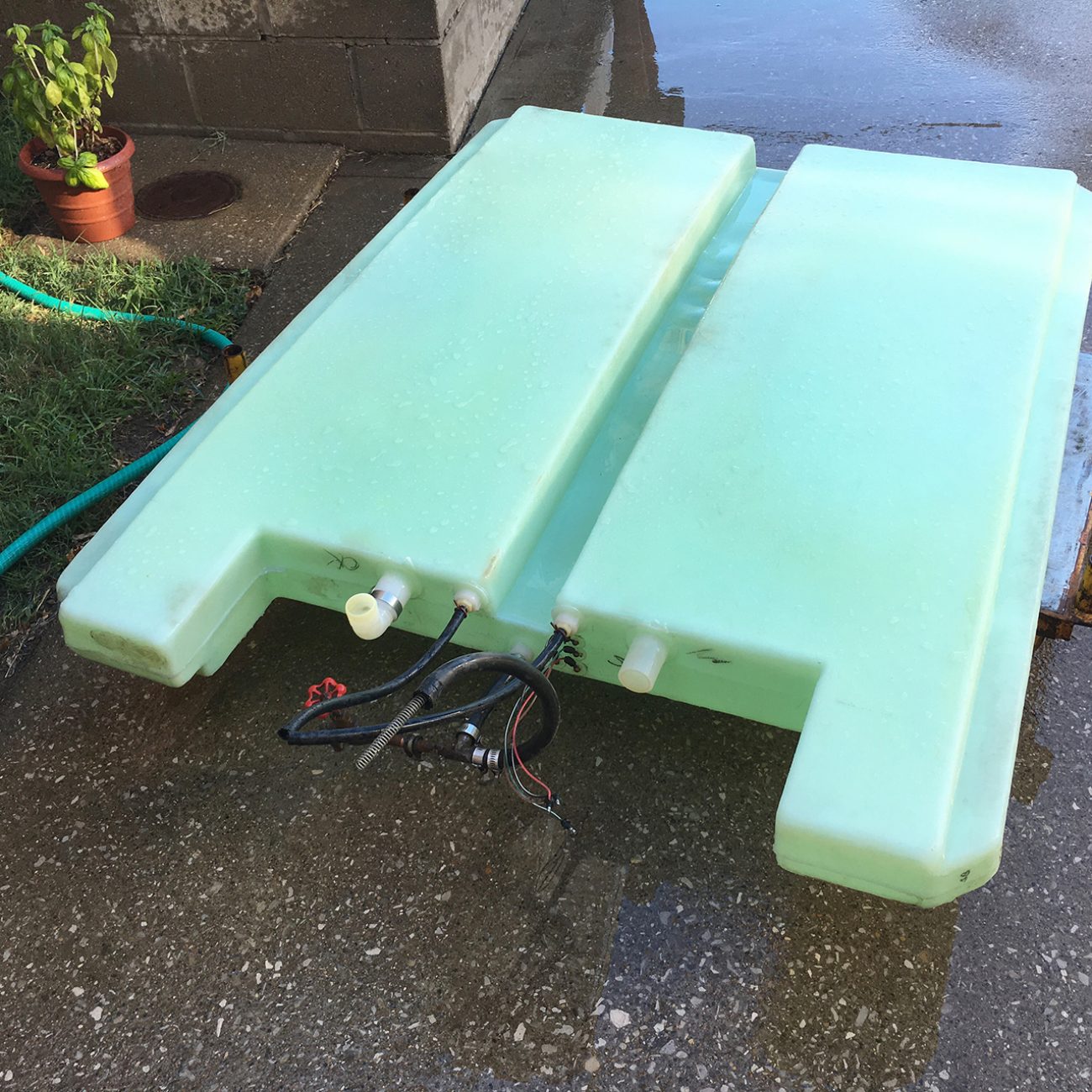 We also were able to take the back end apart and remove the rotten bathroom floor. We believe this will be the only floor we have to replace which is pretty impressive for a 44 year old trailer. Again, dad with all the tools! We used a grinder to remove the heads of the bolts and then punch them out.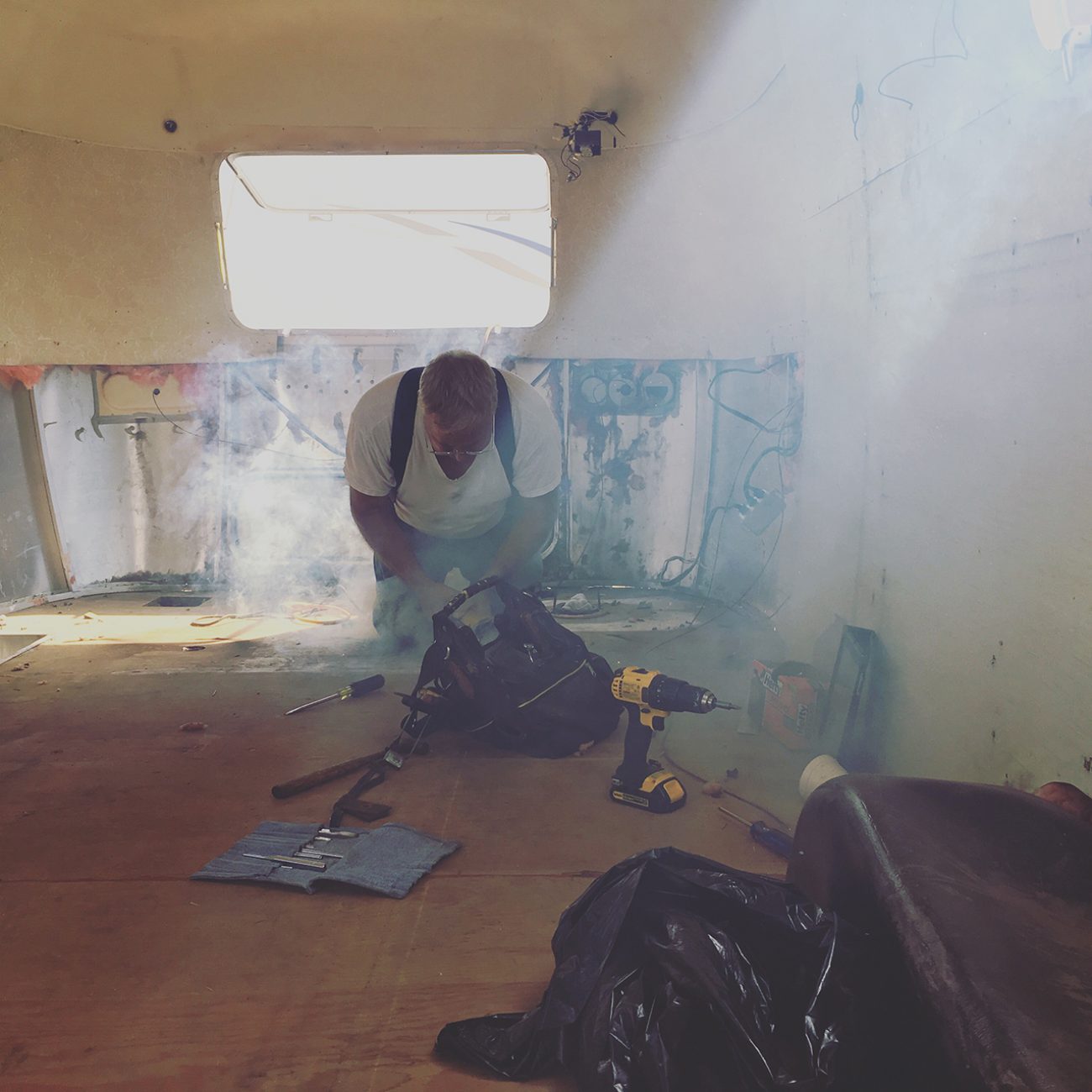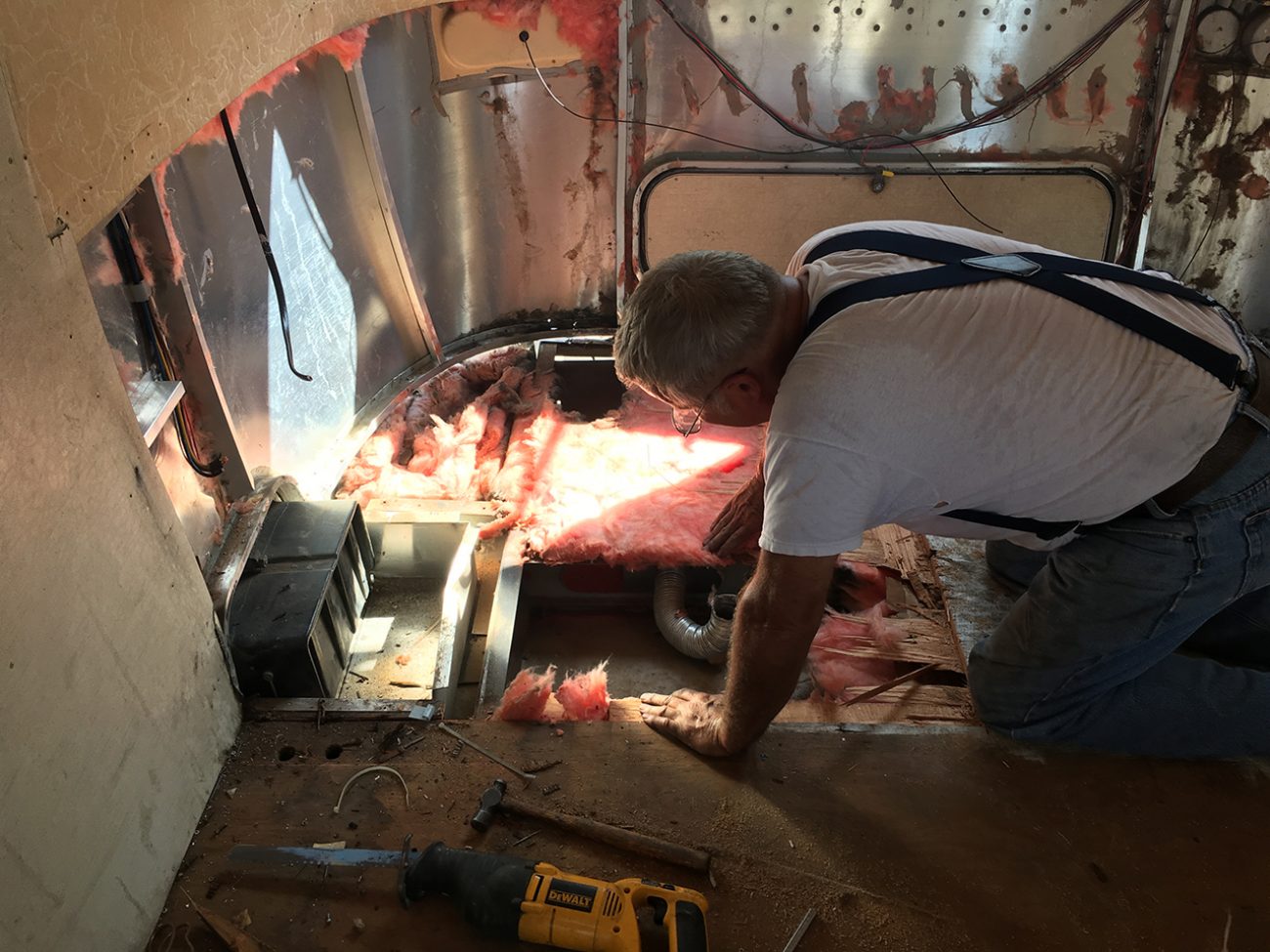 My dad is a perfectionist and it comes in super handy with projects like this. For the bathroom floor template, I would have just laid it out and traced around it and hoped for the best. Not my dad. He does it right and after shaving a bit off of one corner, it was a perfect fit.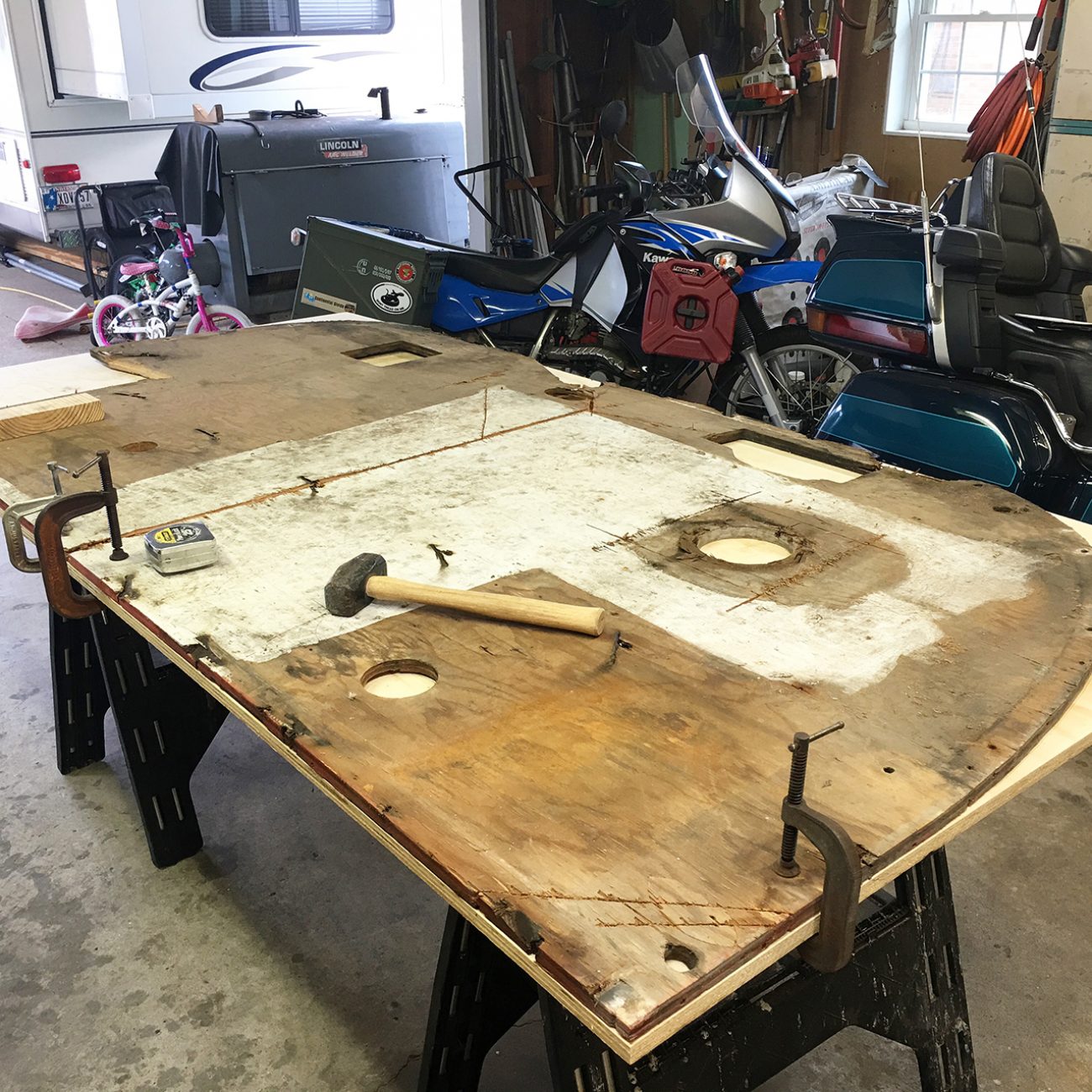 We also took time to remove the black tank, which was surprisingly clean for the age (I won't post that picture). We hope to install a gray tank and convert the black tank to a secondary gray tank since we won't need a black tank. We are so excited for the composting toilet!
In between all those things, we were also removing vinyl from the walls and working on a few other small things like removing window seals and screens.
It's crazy to see how many things there is left to do but we are motivated and really, really doing our best to get as much done as possible each week.
Next up, installing new vents and buying all the things!
How much will your Airstream renovation cost?
Get a better understanding of what your project will cost with our renovation calculator!
Besides the intelligent spreadsheet, it includes includes links to everything we bought for our renovation + over 20 short videos where we share behind the scenes thoughts, details, & tips!
Apparel
Grab a fun, comfy t-shirt & help support our family.
comments powered by

Disqus