Beautiful Acadia National Park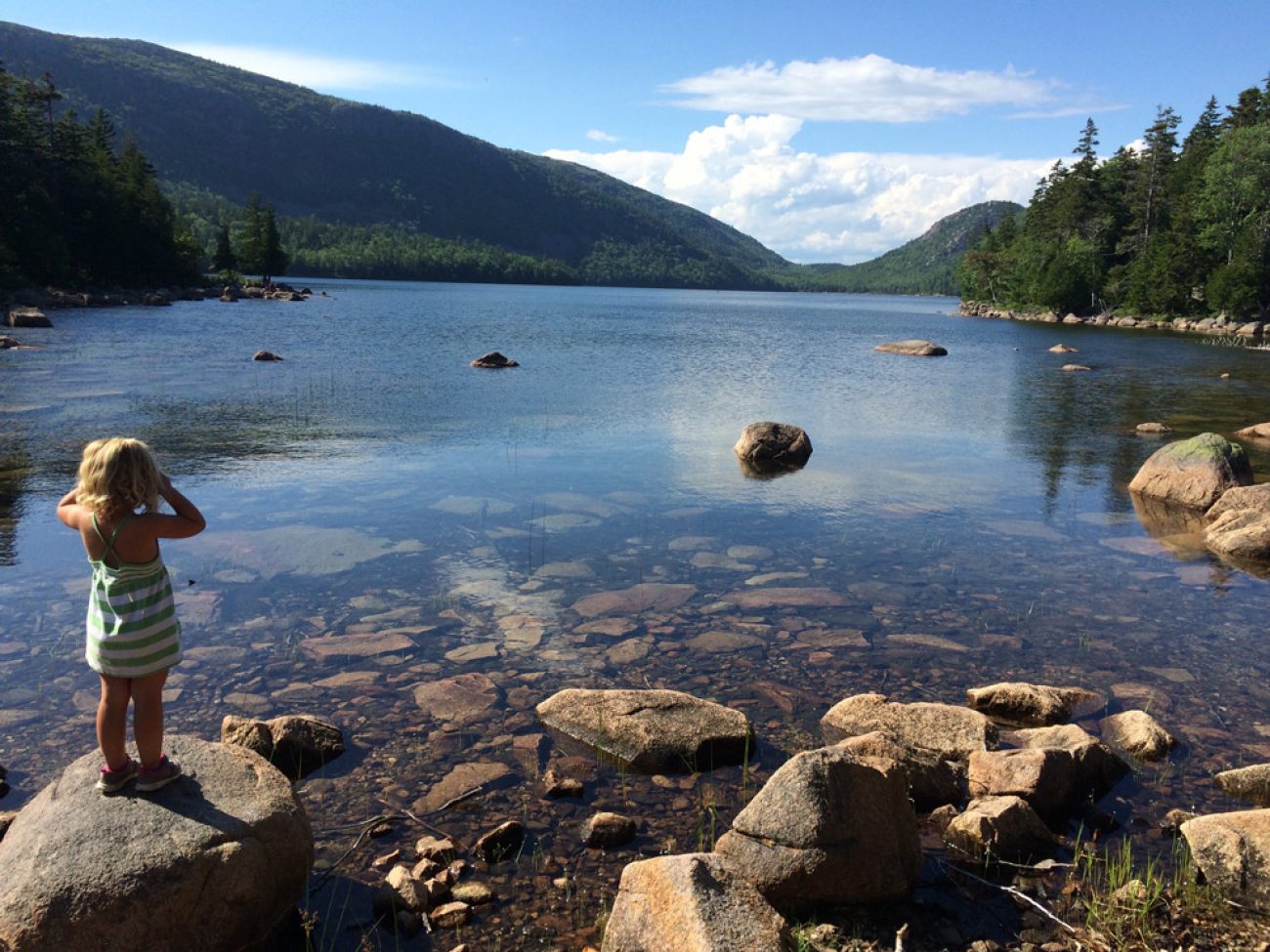 Hello, Bar Harbor, Maine! Show me your best!
We pulled in to Narrows Too Campground in Ellsworth, ME which is just minutes from Bar Harbor and Acadia National Park. We got a nice shaded spot and the kids had room to roam around and play accross the street in the empty space. We couldn't wait to walk down near the water to see what views the campground had to offer. We were not disappointed.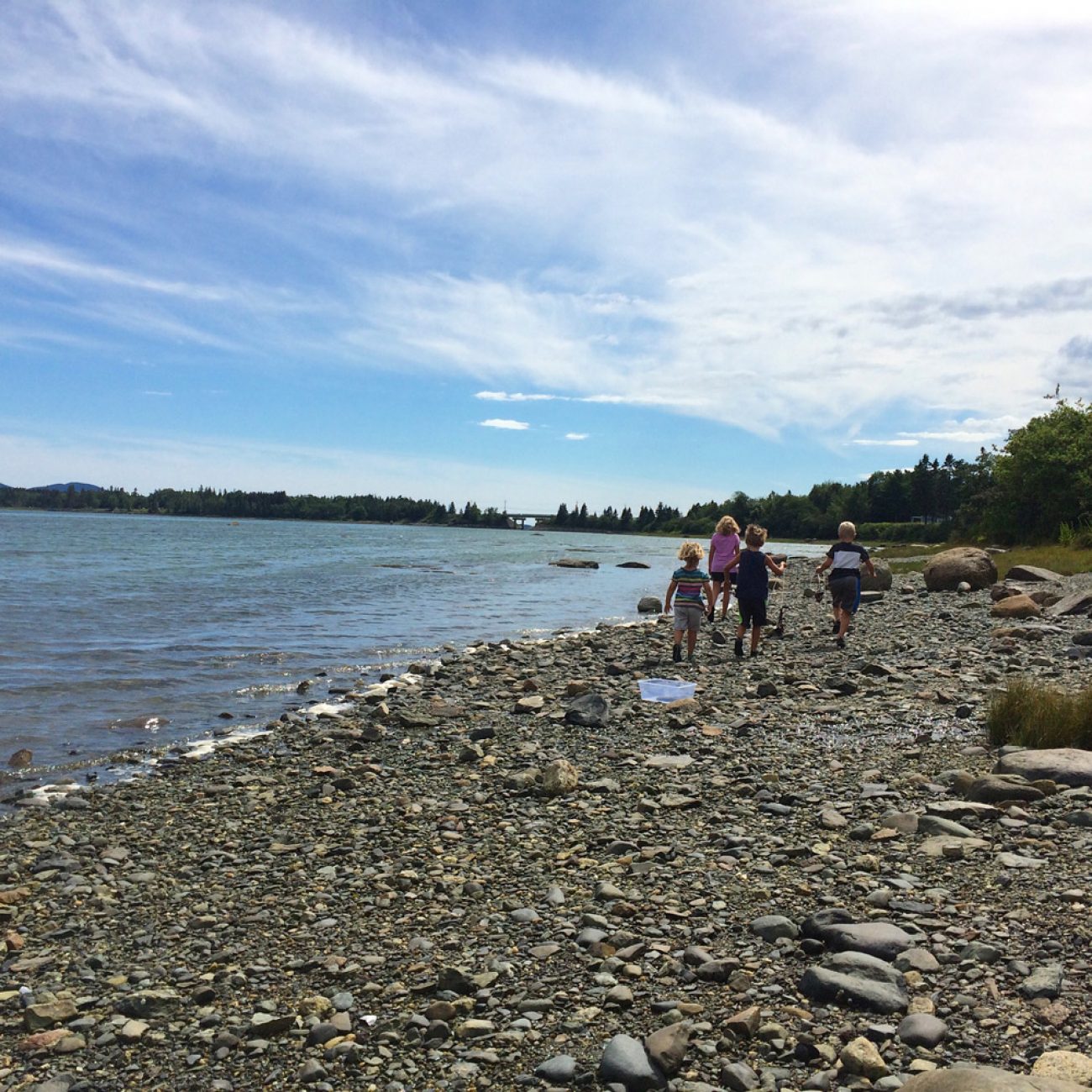 I follow a whole bunch of full time traveling families on my favorite social media, Instagram (you can follow me @bareneckers) and when I saw that my 'friends' (whom I had never met or talked to) were campground hosts at a nearby campground in Acadia, I quickly set out to arrange a meet up. If you know me, you know I am not outgoing when it comes to talking to people I don't know. But after following @Wandering_Nation_Co for several months, it seemed like we may have a lot in common. So, I sent her an email and we planned to meet up Tuesday for blueberry picking, crabbing and dinner at their campground. The kids and I made Bacon Chocolate Chip Cookies because if anyone is going to be my friend, they're going to have to like Bacon Chocolate Chip Cookies. That's just the way it is.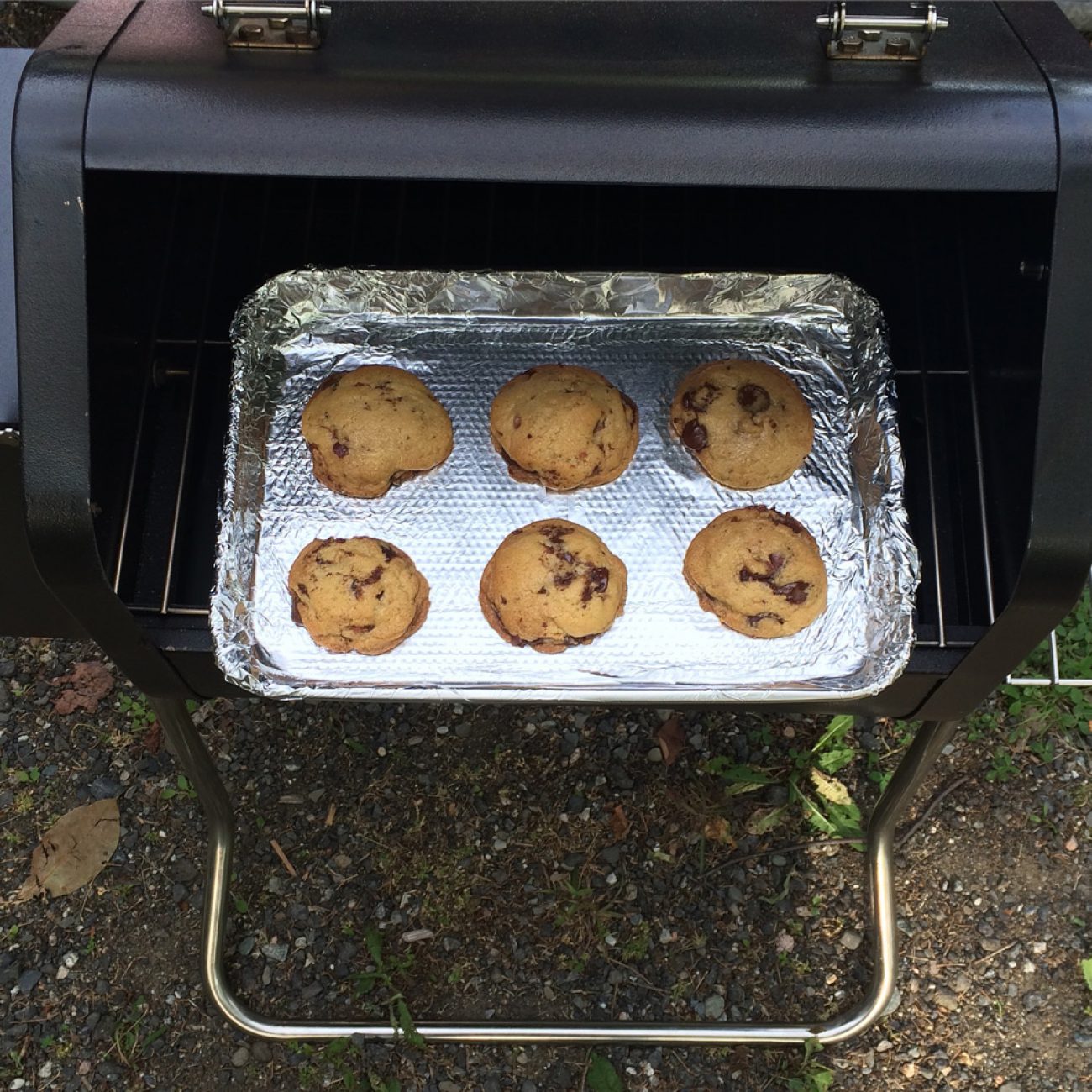 When we arrived to thier campground, the Orr's welcomed us and made us feel like we had been friends for years. It was so nice getting to talk with other people who are doing the same thing we are doing and understand why we are doing it. We picked blueberries, their boys showed our kids how to go crabbing off the deck then race the crabs back to the water and we had an amazing meal that was cooked in their Green Mountain Grill (which impressed us so much that we bought one a few days later). We all had a great visit with our InstaFriends and we eneded up meeting up a couple more times before we headed out of Maine.
Later that week we took several hikes in Acadia National Park.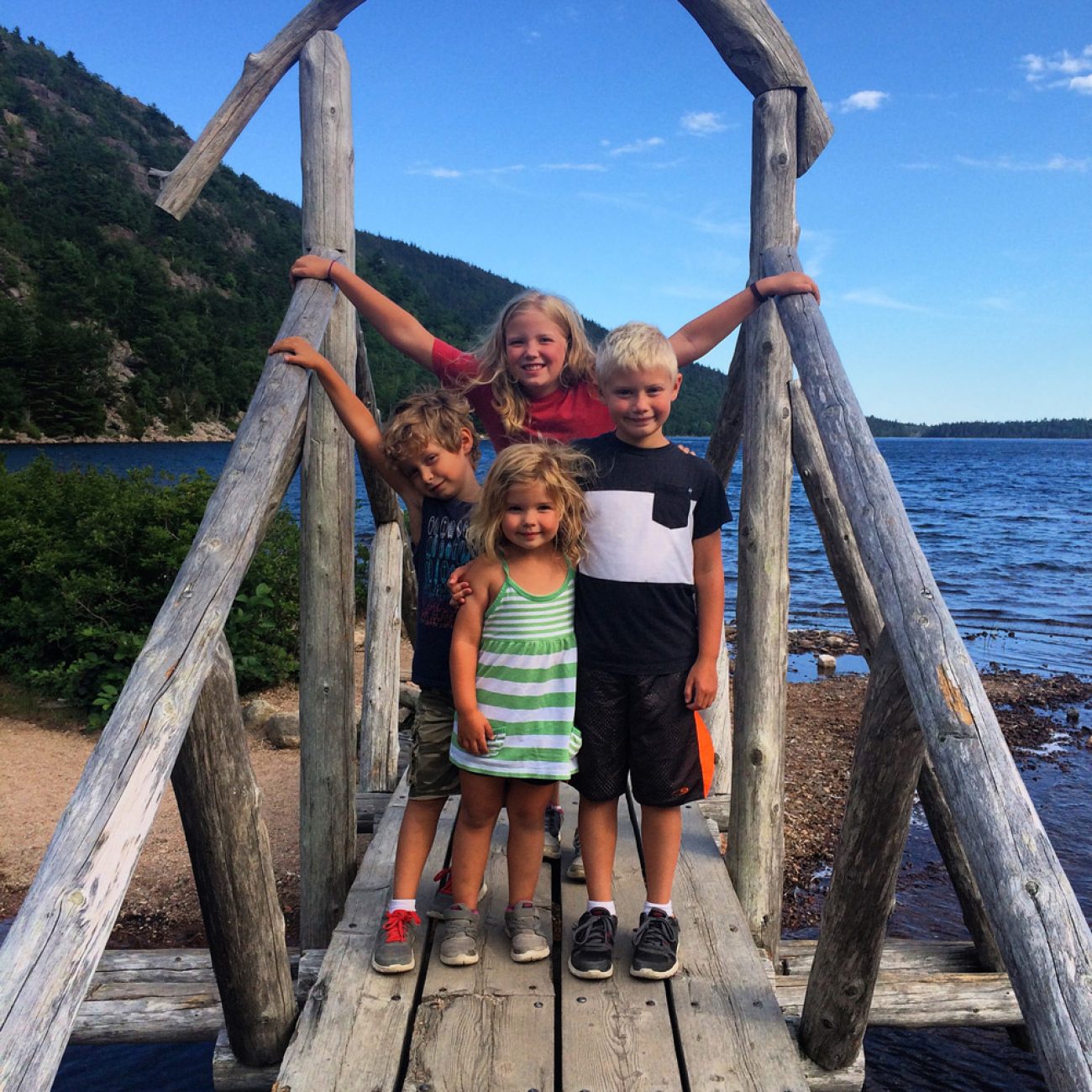 Everywhere you turn you get a different view.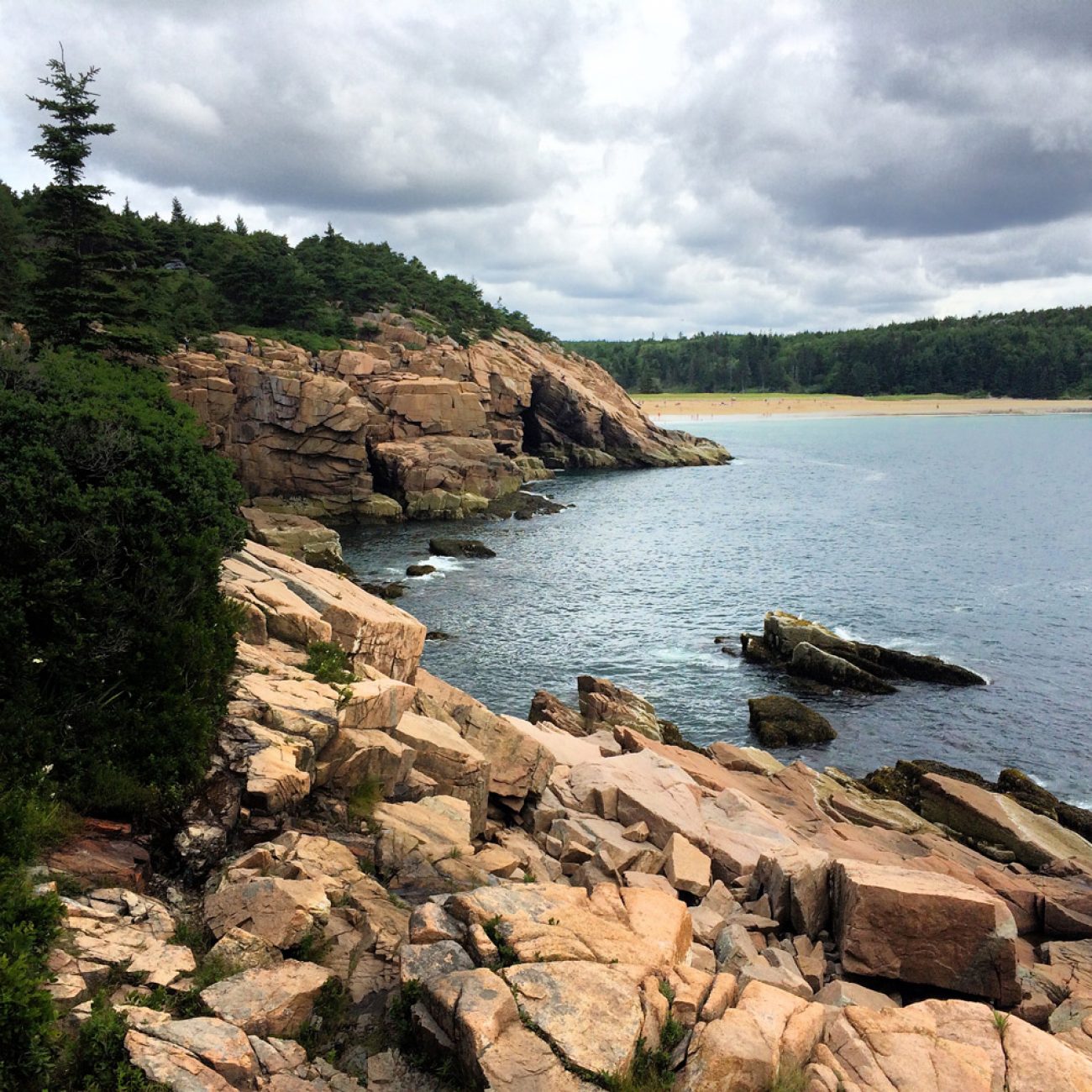 We had never seen anything like the views we saw while hiking in Acadia. It felt very surreal.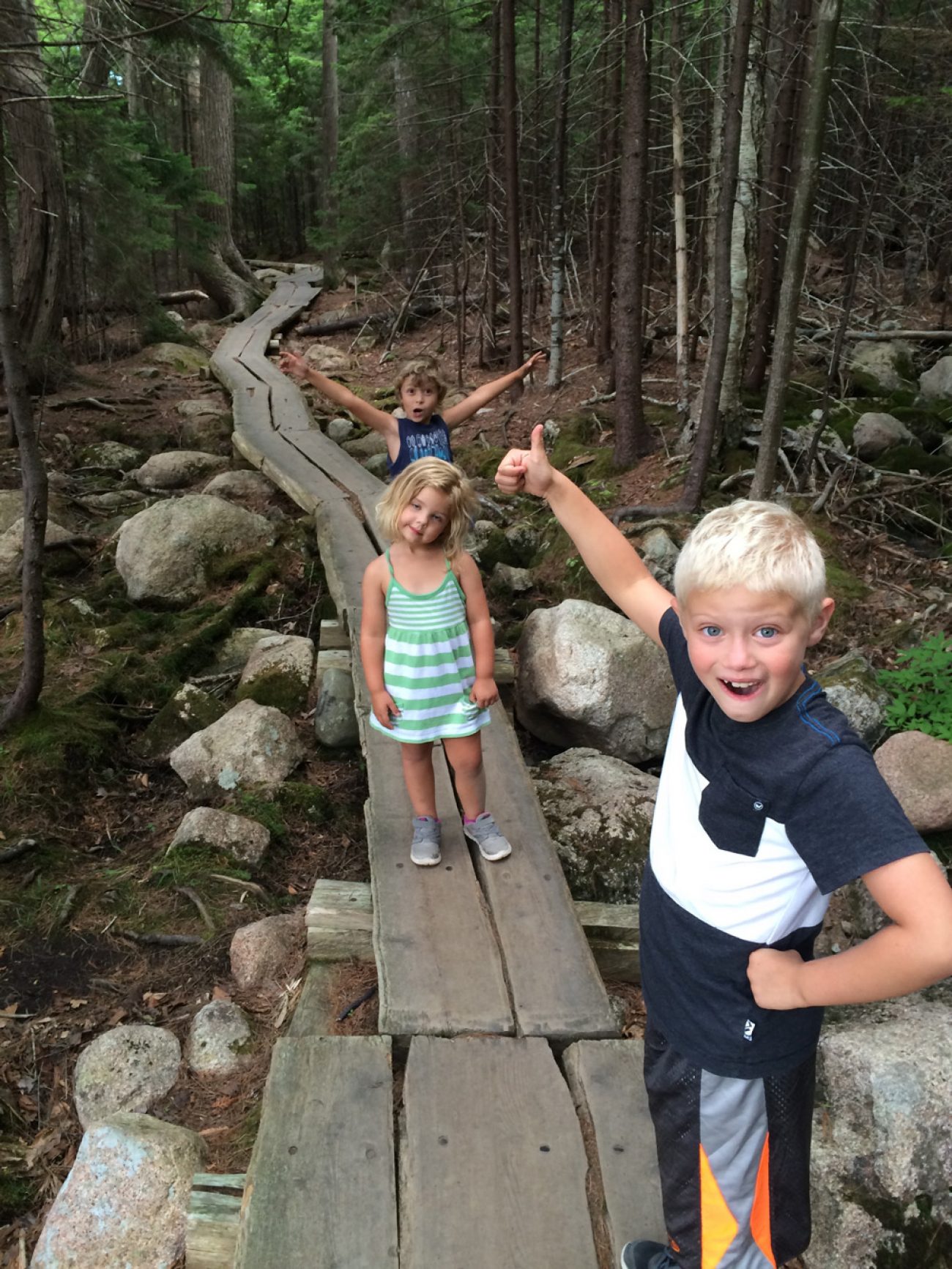 There were many times we just stood there and stared becuase it's just so amazing to see in person. Now we know why this National Park is so busy. It's absolutely breathtaking.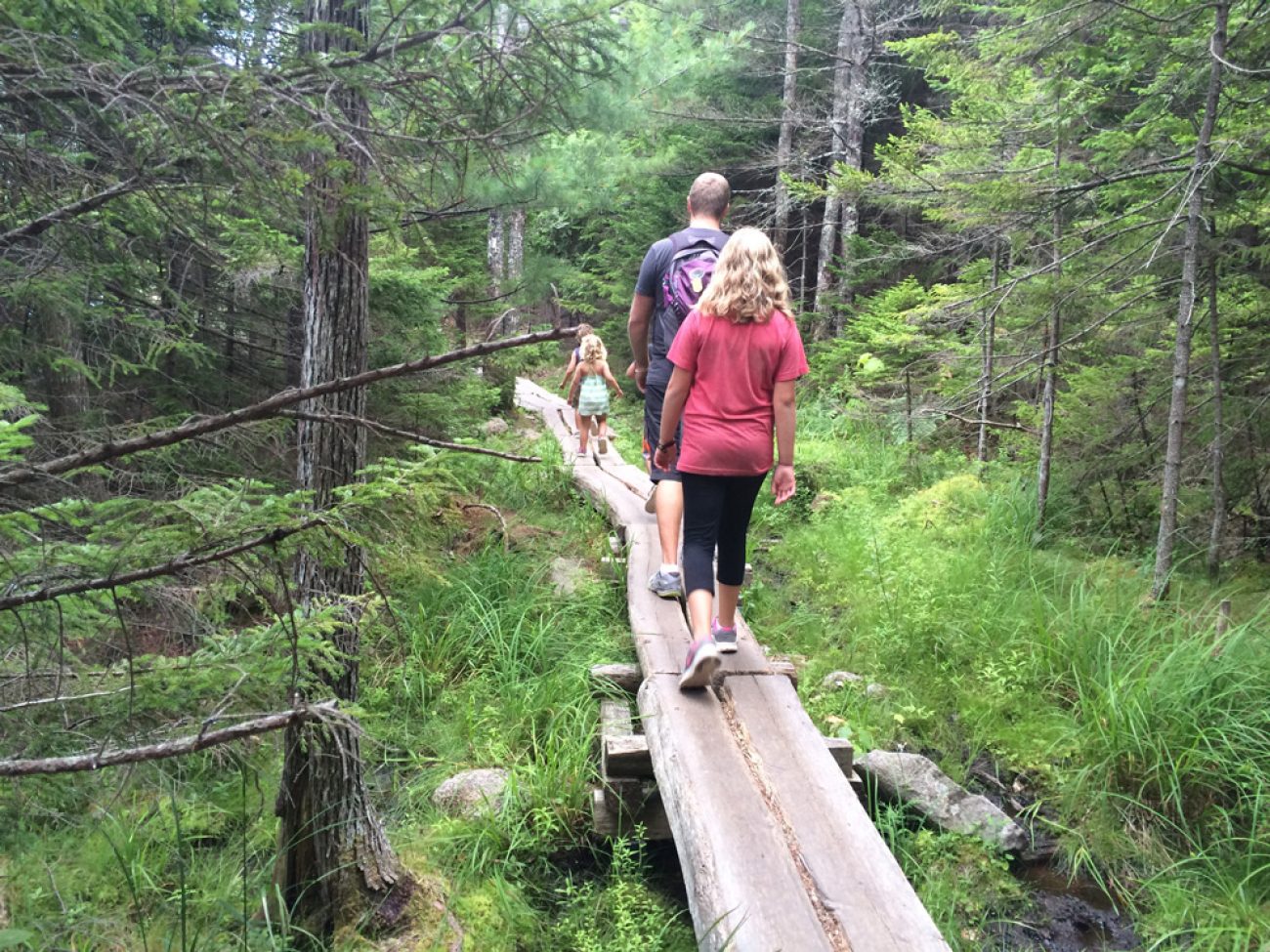 See, beautiful, right?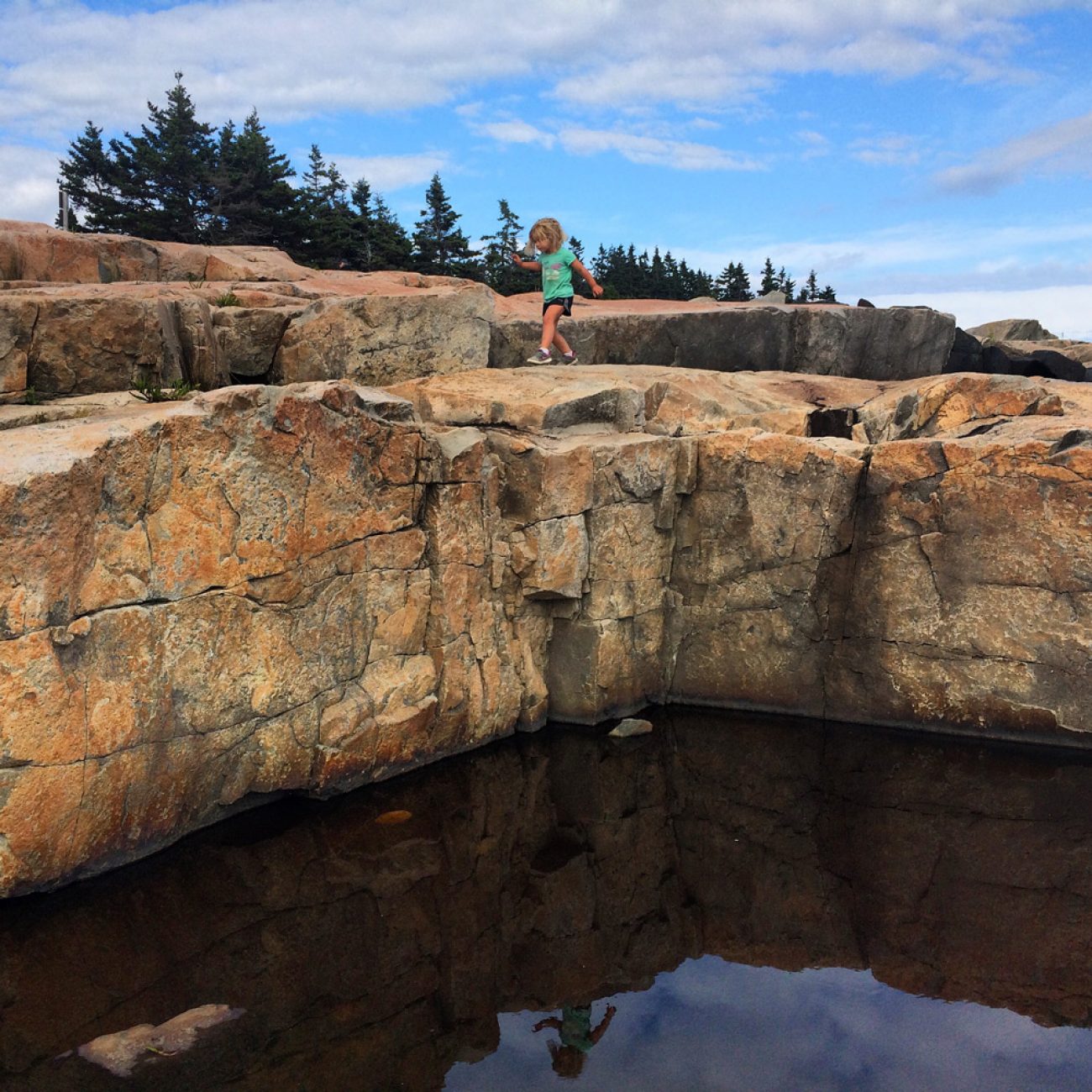 While in Acadia, the kids worked on their Junior Ranger booklets and finally went to get thier badges with Jonathan.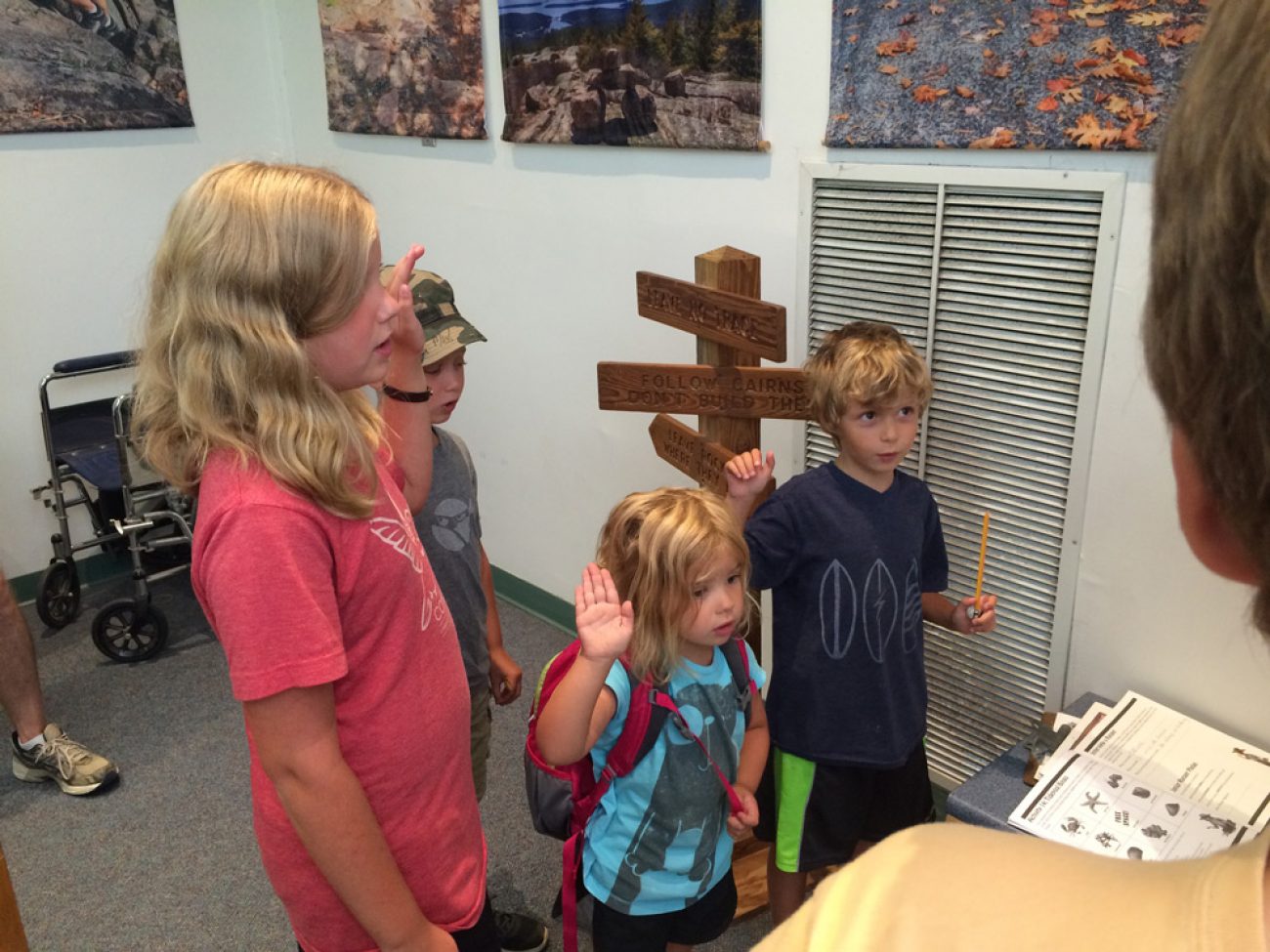 One of the highlights of Acadia National Park was when we woke the kids up at 4am to drive to the top of Cadillac Mountain to watch the sunrise.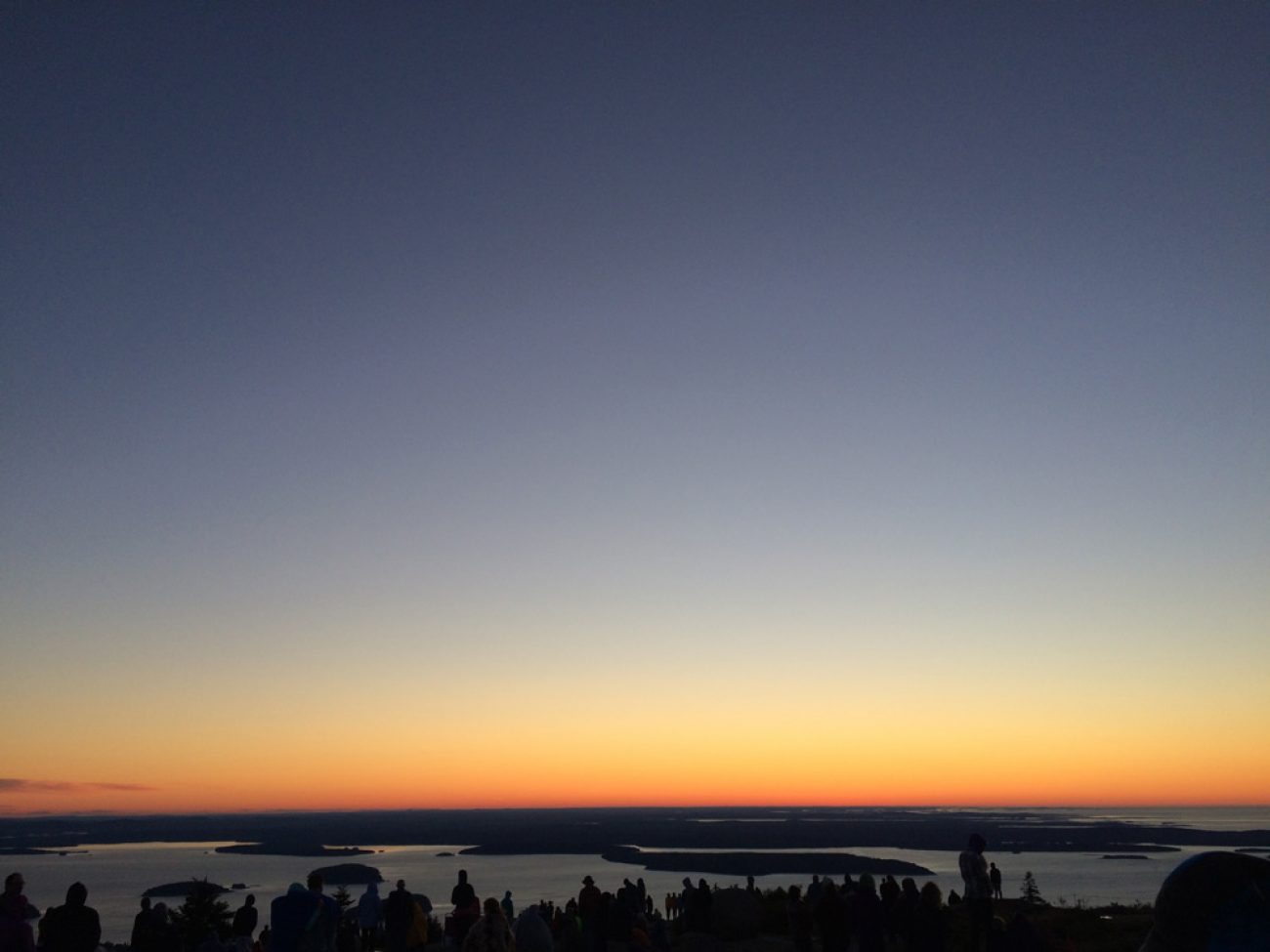 It's the higest point along the North Atlantic Seaboard and the first place so see the sunrise in the morning. We read online that it would be cold and that coats and blankets would be needed. Umm, we don't own coats. I had to go to the store the night before and get the kids sweatpants because all they have is shorts. When we got up to the to of the mountain around 5:30 there were no parking spots. We had no idea just how busy it would be. Jonathan dropped me and the kids off at the top and he went back down a bit to find a place to park the beast, Beebop.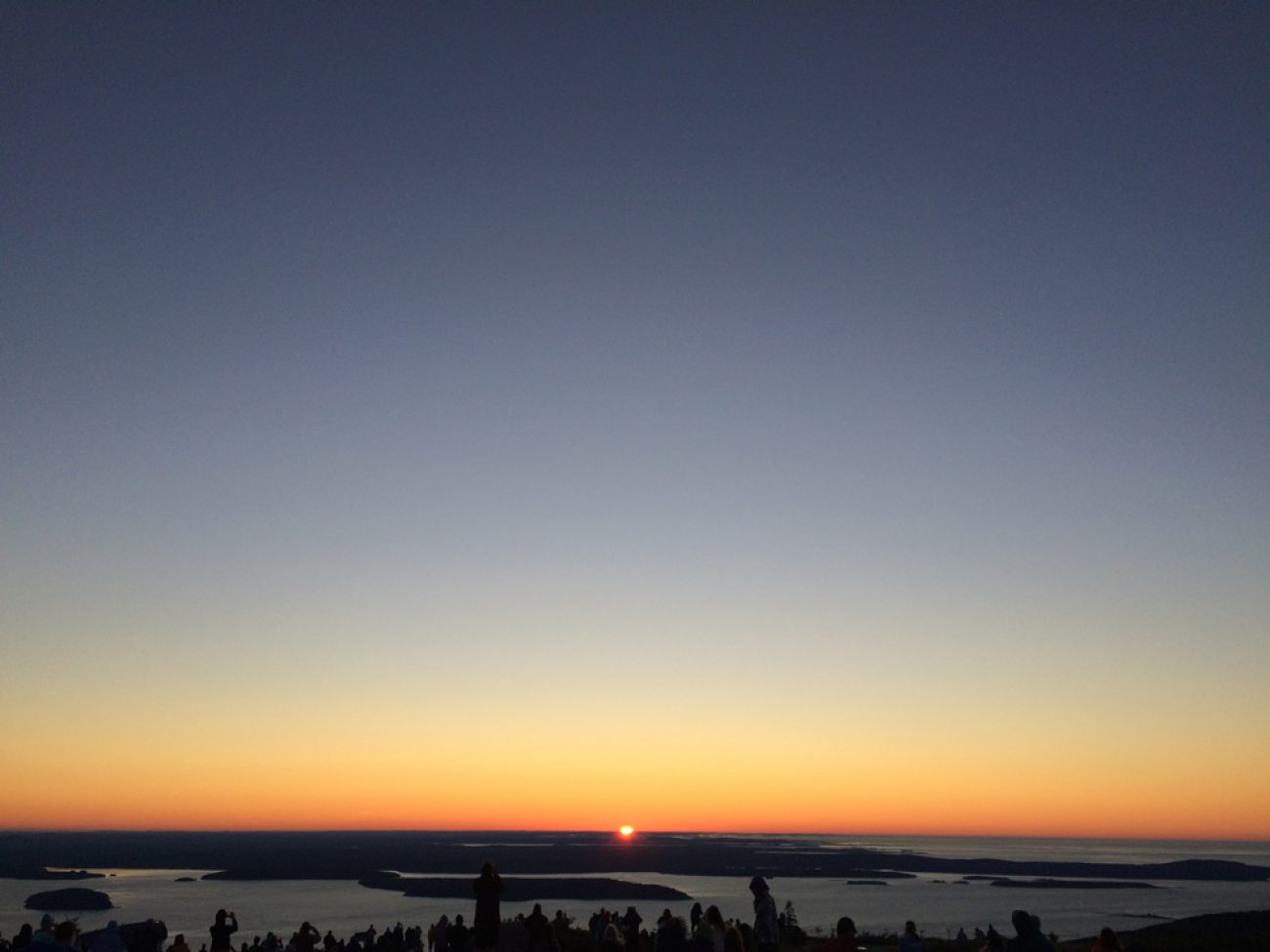 He made it back just in time as awe watched the sun peek up over the horizon, everyone started clapping and cheering. It was really a neat experience. We were SO COLD but it was so worth it and that's something that the kids will remember for a long time.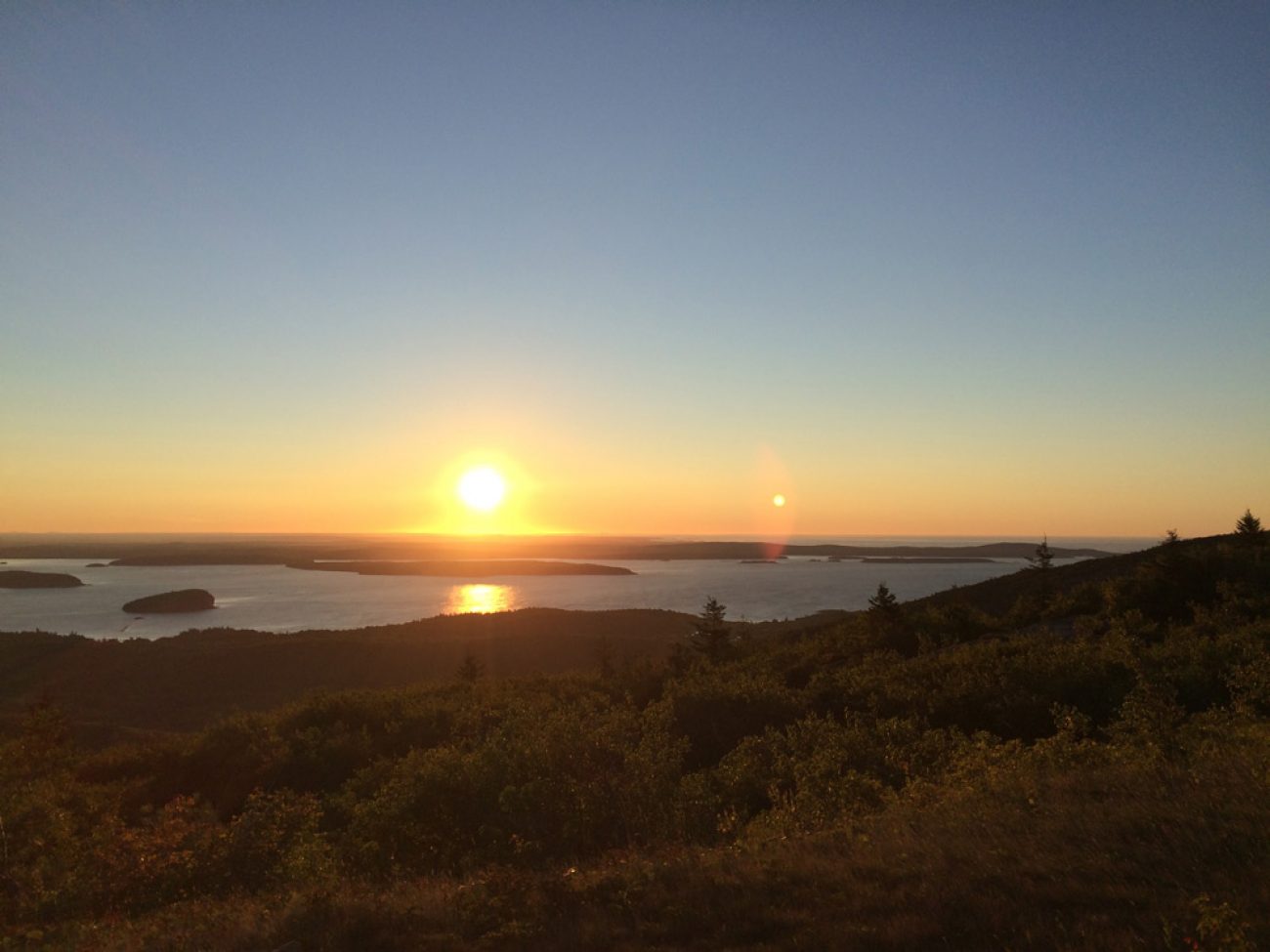 While in Bar Harbor, we decided to take a Whale and Puffin Tour. Adali really had her heart set on seeing puffins and I really had my heart set on seeing a whale! We decided to sit up on the top deck and in the very front. There was a lady up near us who was telling us all the history of the places we were seeing and it was all very intersting.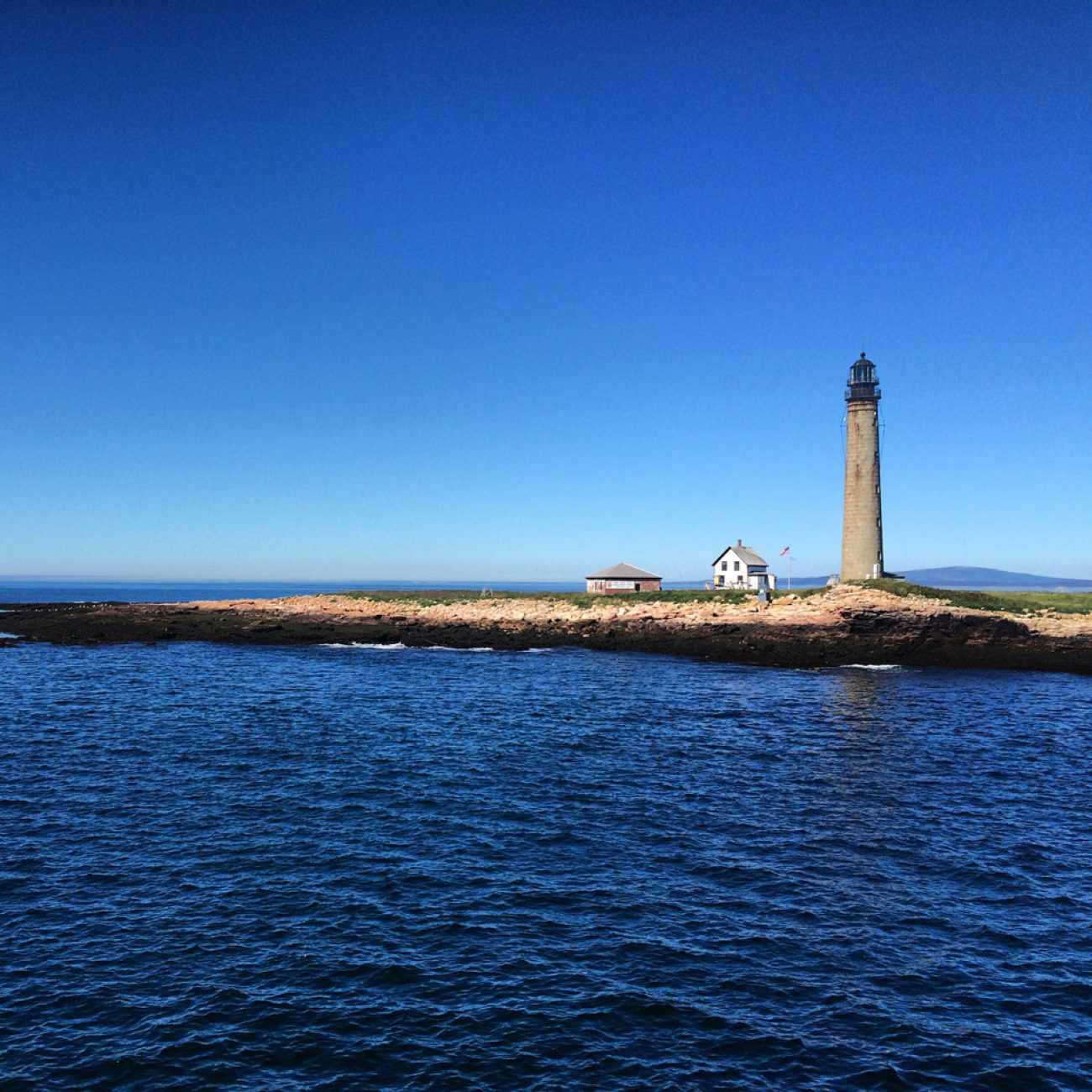 The boat ride was COLD but very relaxing to me and Jonathan. Jax and Ada were really cold and feel asleep on me and Jonathan for just a few minutes until we spoted a whole bunch of dolphins! Like, SO MANY. I stood up with Ada to show her but I quickly handed her off to Jonathan (she's just so heavy) and I helped Jax see the dolphins playing in front of the boat. Then it happened....
I heard Ada start dry heaving...I knew it was coming. NOOOooooo!!!! She sometimes gets motion sickness in the car but it hadn't happened for so long that it never crossed my mind that she may get sick on the boat. Jon sat down with her while everyone on the boat is trying to see the dophins, and then it came... She puked all over Jonathan's leg and herself. We managed to get half of it in a ziplock bag that I had in our backpack. YUCK! Here we are in the middle of this magical scenery where everyone is near us trying to see these beautiful dophins and we are on the deck cleaning up puke! Just our luck.
Once she emptied her stomach, we made our way to the back of the boat on the very bottom. We were told that was the best place for anyone who felt sick. 
We did see several whale blows (the mist from their blowholes) and we did get to see one come up fairly close to us. We knew they were big but once you see them in person you realize just how amazingly huge these animals really are. We also saw lots of mola molas and more dolphins and a basking shark and lots of puffins.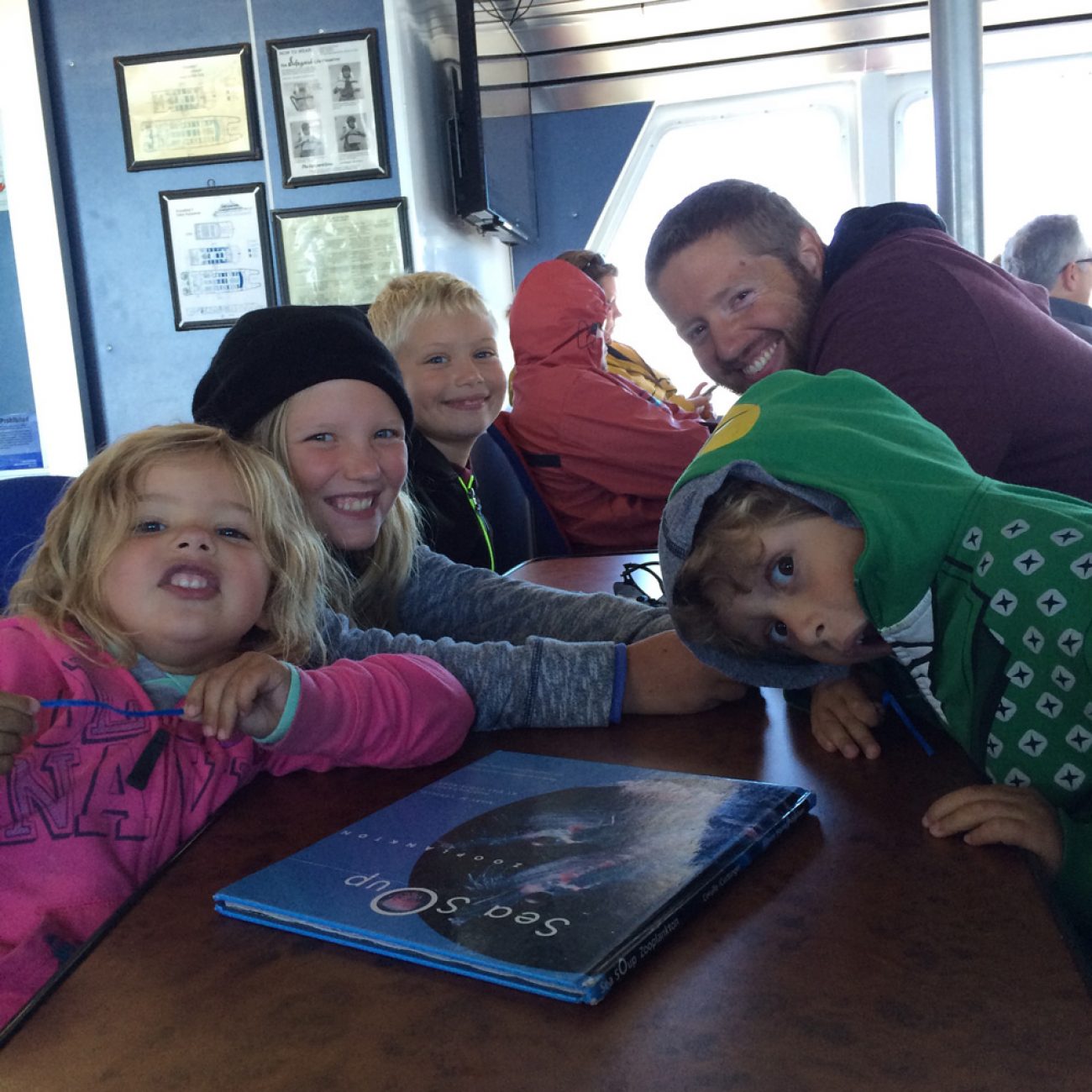 While we didn't get many pictures.... other than the puke episode, it was a fun touristy thing to do in Bar Harbor. 
We met up with the Orr's to explore Schoodic Point. That place is really neat.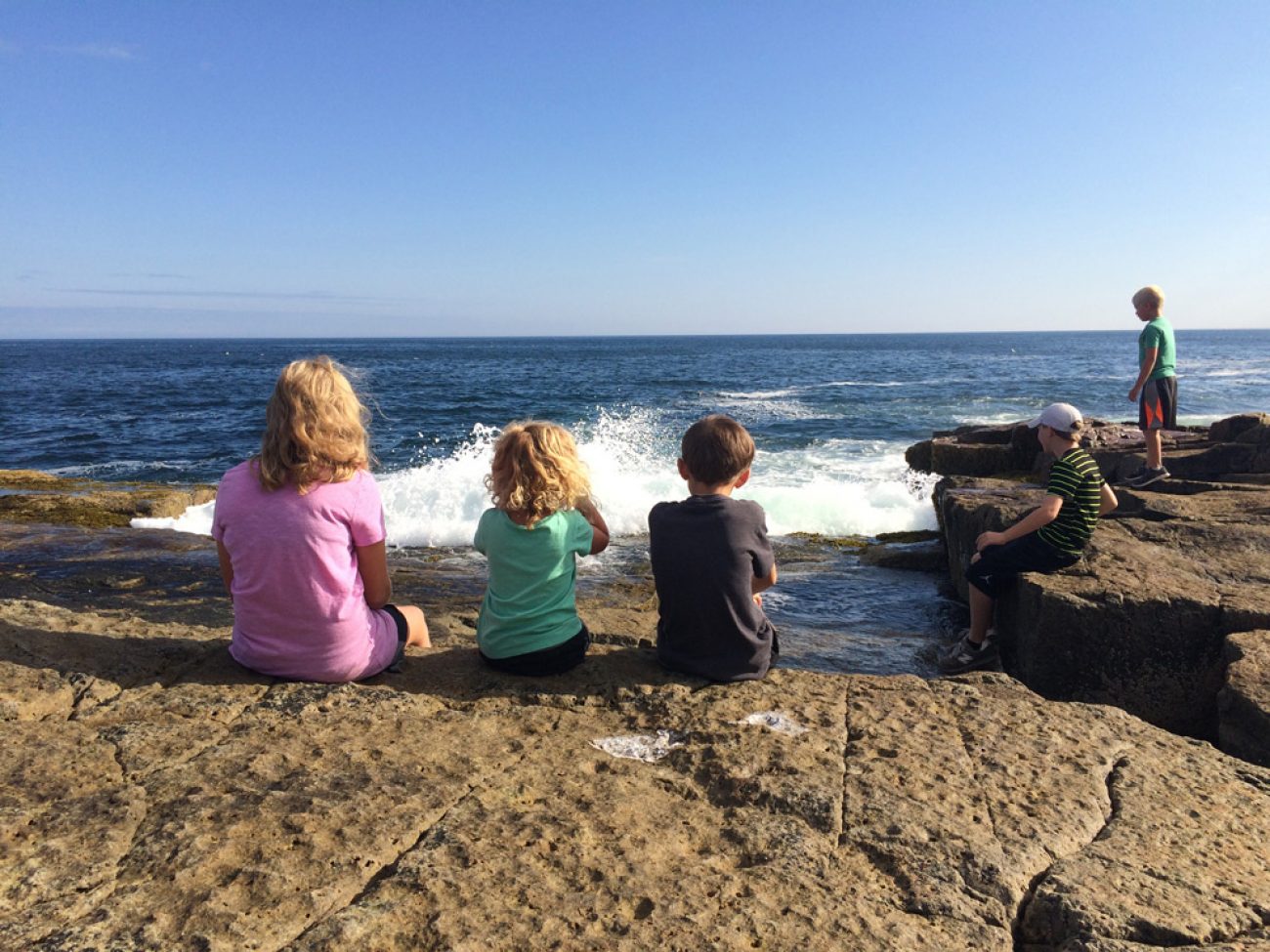 The kids had a blast rolling giant rocks down boulders into the ocean to see how loud it would be when it fell in the deep waters. There was lots of rock hopping and lots of stacking of rocks and lots of fun to be had with the @Wandering_Nation_Co crew.
While in Acadia, Jax learned how to ride his bike without training wheels! That was an exciting day. I knew he was ready but he is very cautious and just has to make sure he can really do something before he actually tries it. With lots of encouragement, he finally did it and he's been riding like a boss ever since. 
We had to squeeze in one more evening with the Orr's so we invited them over to our site for grilled pizzas. We were so impressed with their grill we went to a neighboring town and purchased one ourselves. We had to break it in with my famous grilled pizzas but I shook it up a bit with a new pizza! I made an Onion, feta, honey, blueberry pizza and it was amazing. Sounds really weird, but it just works with Acadia's wild blueberries. Here's what I did.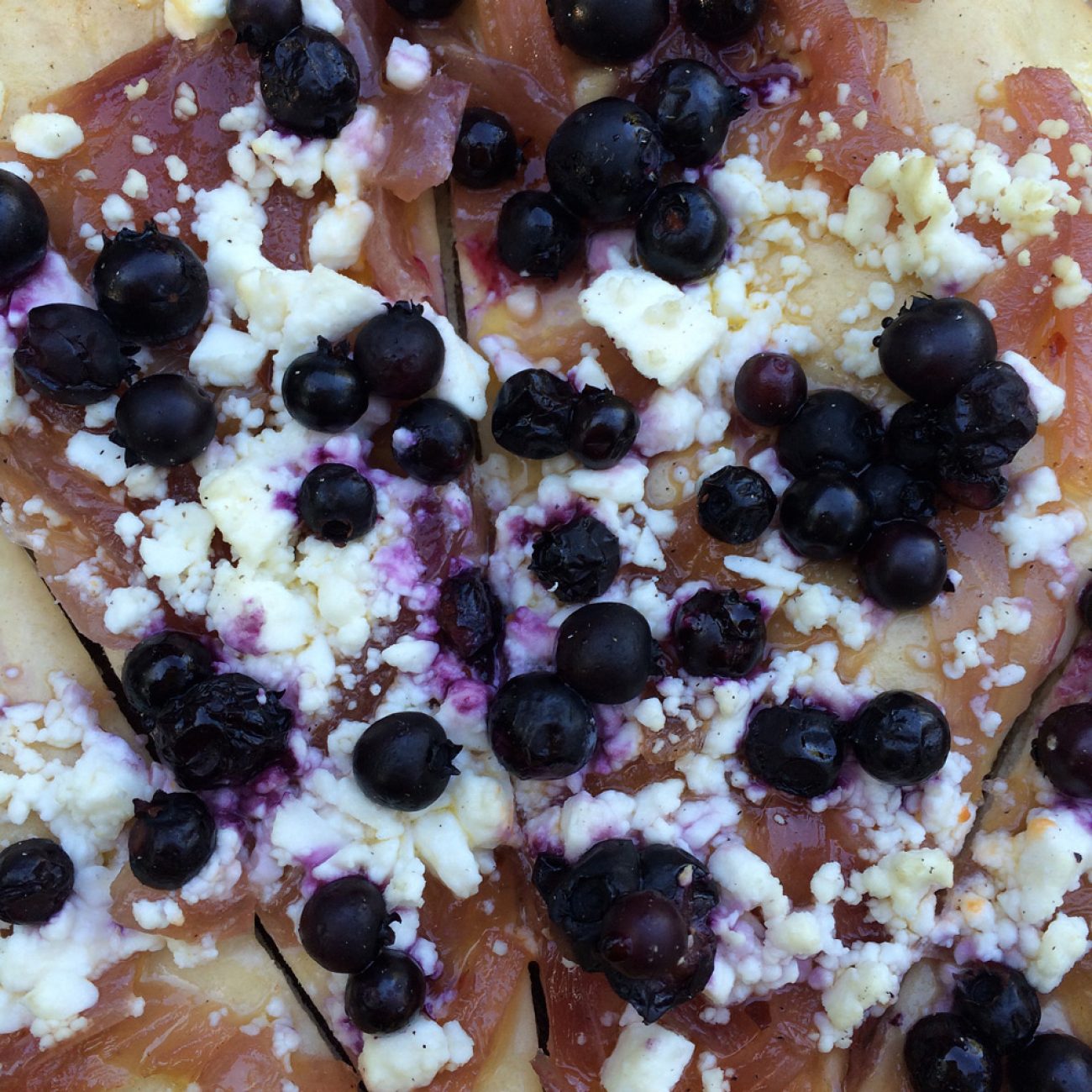 First slice up purple onions, then sautee them on LOW in butter and add some red pepper flakes. Once they are sauteed, add a drizzle of honey to the onions then set it aside. So, grill one size of your pizza crust then flip it over. Spread out the onion mixture on the cooked side of the crust. Then top with wild blueberries and feta cheese. Then grill it until the crust is done. It's amazing guys, you have to try it! 
We all had so much fun in Maine exploring Acadia and meeting new friends, we will be making our way back there eventually. But for now, we are headed to Massachusetts for two weeks as we start our journey to be back to Knoxville by October. There will be lots of fun stops along the way but first we want a couple weeks to relax and figure out a few things and Massachusetts will be the place we get those things figured out. 
Oh! I almost forgot. There was a crazy awesome meteor shower one of the nights we were in Acadia. I tried my best to get a picture of some of the 'shooting stars' but this is as good as it got. I need to figure out how to shoot stars before we head out west next year!!
Happy Adventuring....
Become a Tiny Shiny Homie!
Subscribe to our patreon-style community & help support our family so we can keep making things for you! Get early access to videos, special behind-the-scenes updates, curated music playlists, & goodies like exclusive stickers and name drops in our videos.
Signup & Become a Homie
Apparel
Grab a fun, comfy t-shirt & help support our family.
comments powered by

Disqus