Ecocamel Jetstorm Shower Head Giveaway!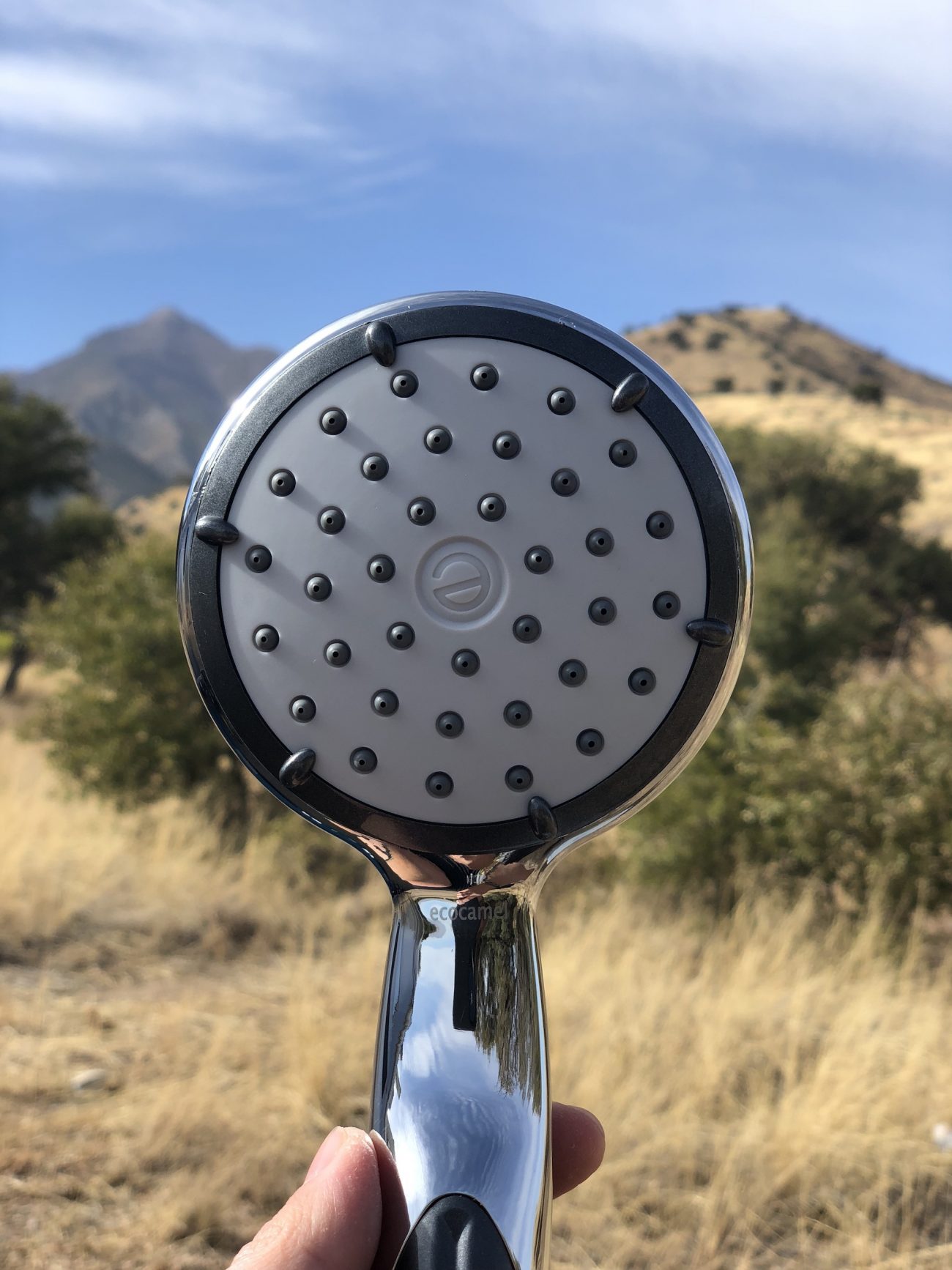 Let's talk shower heads for a minute. Those of you who live in an RV know that water conservation is super important (and it should be in a home as well). Standard shower heads just won't cut it if you're trying to get a quick shower AND save water at the same time. 
For RVers, there are several companies that offer great water saving shower heads. Most of them mix air into the waterline so that you have greater pressure while using less water. 

In our 5th wheel we used an Oxygenics shower head. While the water pressure was great, it had it's faults, too. It had a shut off valve on the wand that I both loved and hated. It was nice to shut off the water while holding the shower head, but once you started the water again you were blasted by scalding water for a second. Plus, ours broke within a few months, so we bought another one and the shut off valve broke on the second one within a few months as well. Also, the hose it came with was awkwardly stiff and didn't allow it to hang up quite right. 
When building out the Airstream, we wanted to try something different. We decided to try out the Jetstorm Handheld by Ecocamel.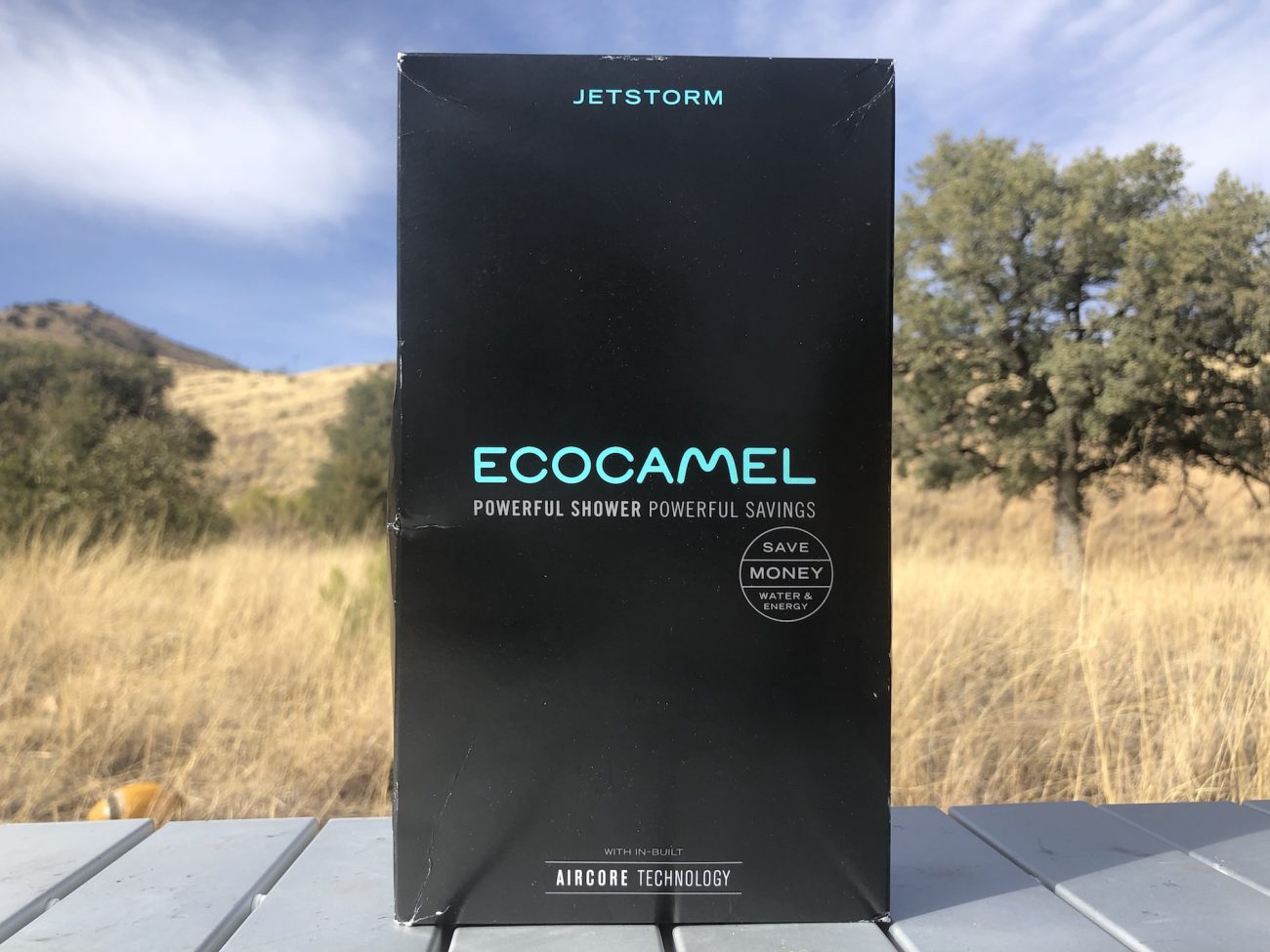 So far we have nothing negative to say about it. We opted out of the shutoff valve since we have a tankless water heater and those don't work well together. Besides, it's not really a big deal to just turn off the water at the source in an RV. You're literally 4-6 inches from the faucet anyways! Ha! Tiny living guys...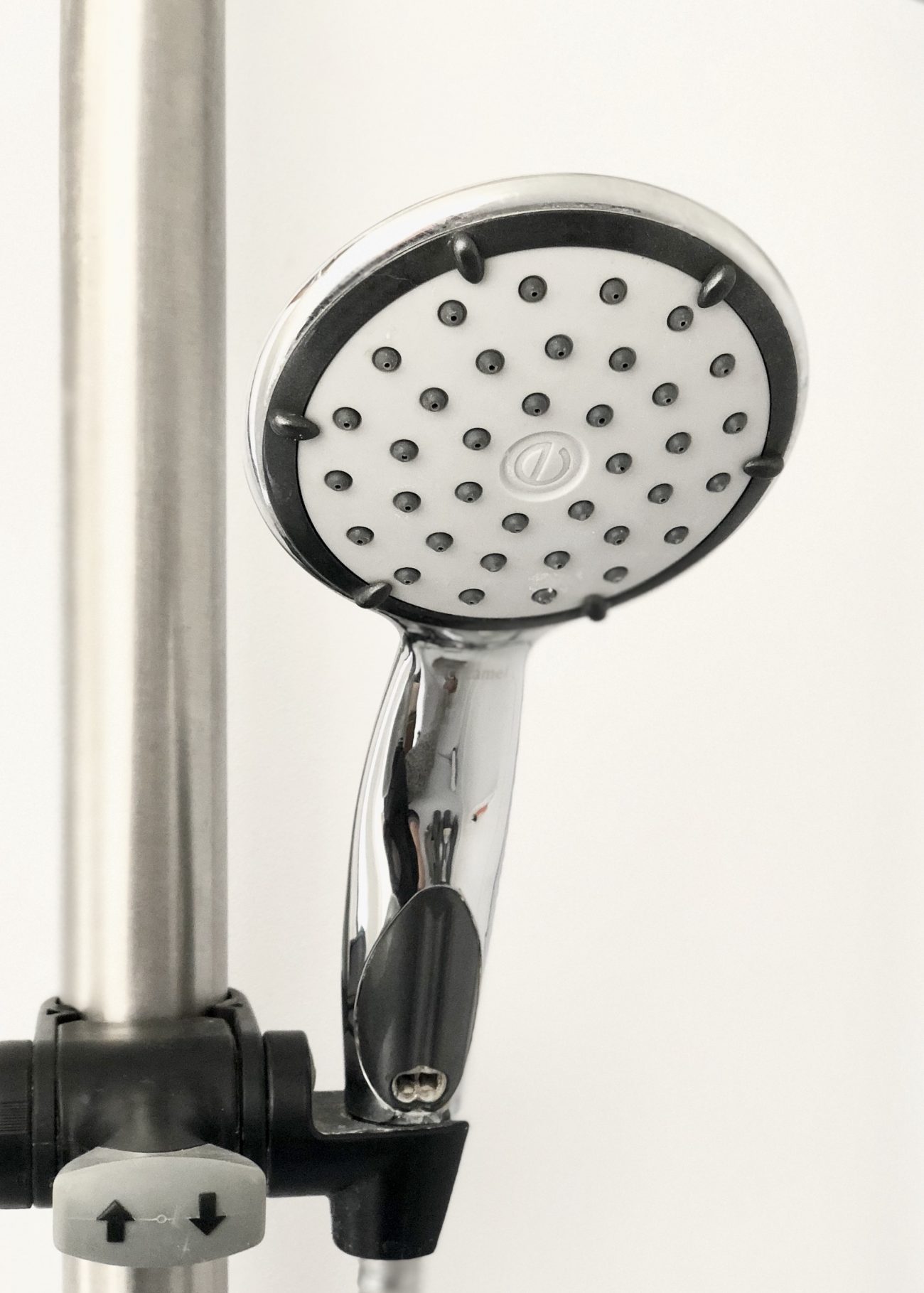 The water pressure is great and it has a much wider spray compared to the Oxygenics shower head. PLUS, we have used it over 10 months and it has not broken! The hose is far superior to that of the Oxyegenics, too.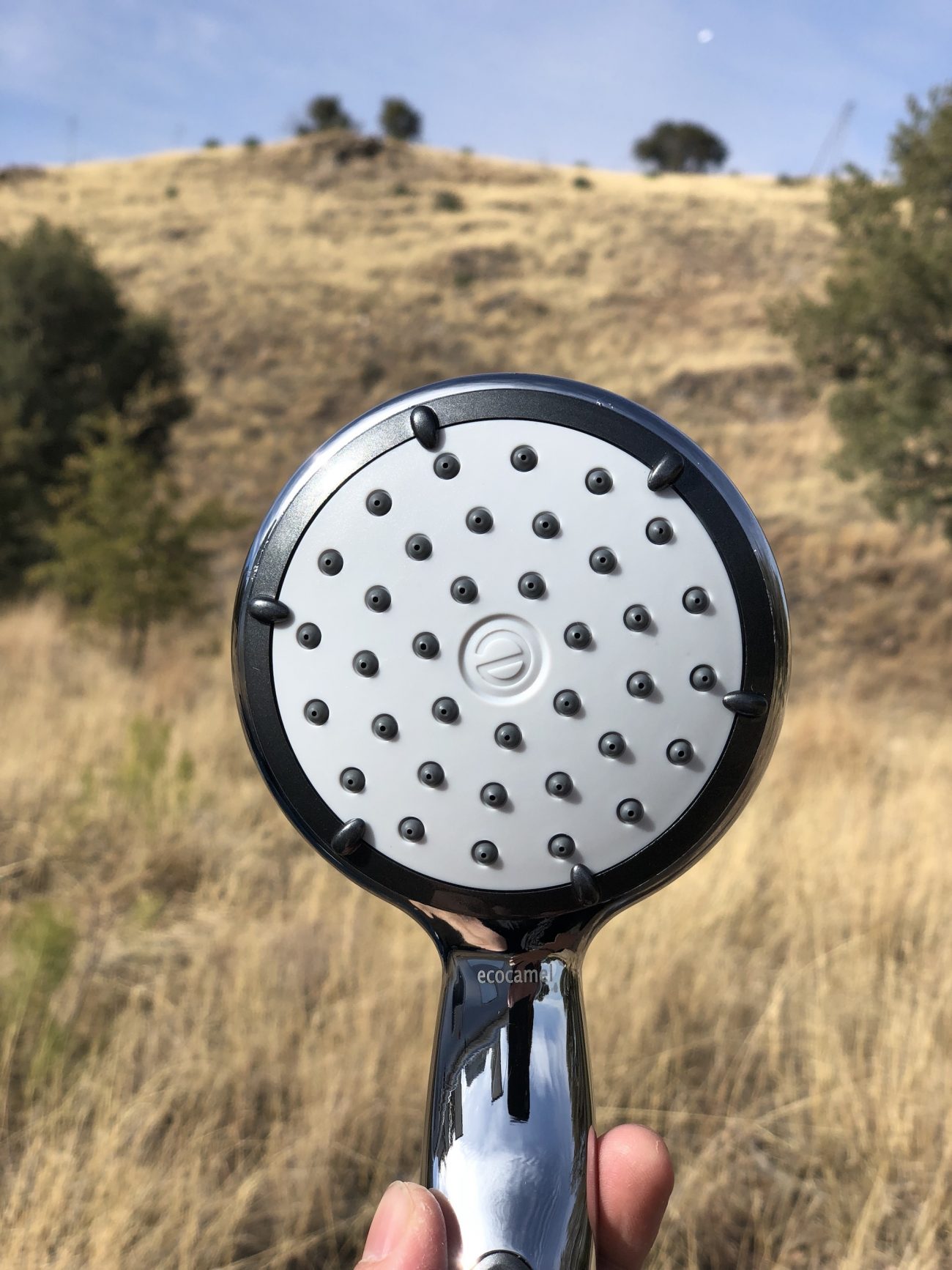 So, we would like to do a little giveaway for you! If you're building out your rig or are just looking to change to a water saving shower head, here's what you need to do to be entered to win this new SHOWER HEAD..
Leave a comment and tell us why you'd like to get a new shower head.
Share this post!
Follow us on Instagram.
Give a stranger a compliment and smile today.
Winner will be chosen Monday, January 22!
Good luck and happy showering!
comments powered by

Disqus