Fencing Workshop at the Tiny Shiny Homestead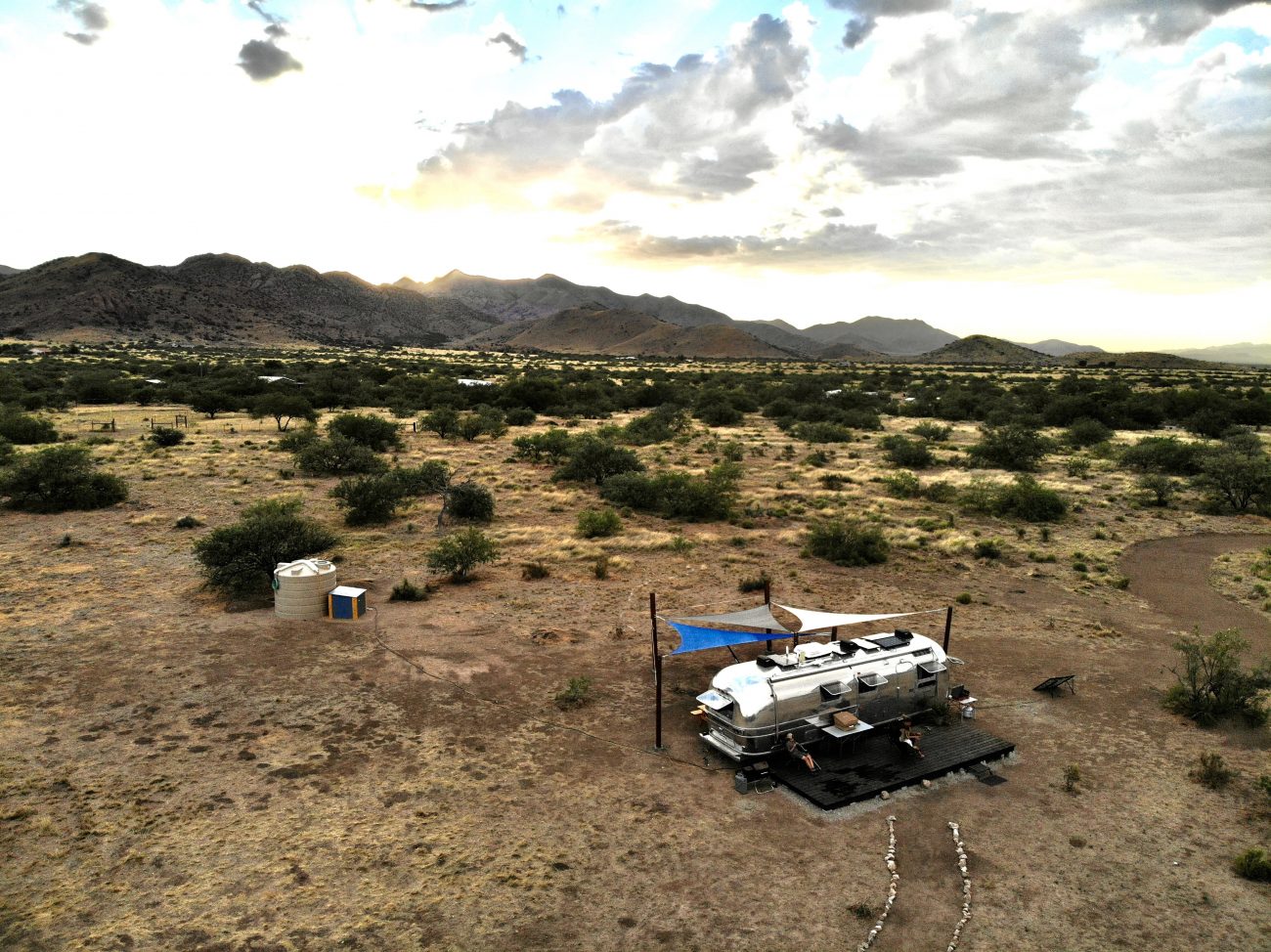 We are stoked to be starting on our fencing project. It's a job we've been needing to do since day one. For those of you who don't know, Arizona is a free-range state which means ranchers let their cattle roam and it's up to the land owner to keep the cattle out of their property. And they can really be destructive. So, needless to say, there's been enough incidents since moving here that it's high time we put up a fence!
When I first began researching fencing, I was drawn towards a high tensile fence. Not really sure why, maybe because you don't see it much out here and we like to be different. Nearly everyone here has barbed wire or field (woven wire) fencing. But while driving around, I see that lots of that fencing has areas that have been breeched, need replacing, or that have been damaged...and it looks like a huge pain to fix.
I've said it a million times, but it's true. The off-grid community is so incredibly helpful. We were contacted by Moses from High Desert Homestead and he confirmed my initial thoughts on high tensile fencing and even went as far as helping us figure out everything we would need for our project. AND he and his wife Polly are coming down to help us put on a workshop to show others how to properly install high tensile electric fencing. They are all about Homesteaders Helping Homesteaders.
That's right, our first ever workshop here on the Tiny Shiny Homestead in Cochise county, AZ. We are stoked to open up our property to the community as a place to come together and learn such a valuable skill as fencing.
Details
The workshop will be held August 7th, 8th, 9th. The event is free and lunch will be provided. But space is limited so you will need to let us know if you plan on attending (see below). We'll be covering: 
Setting corner posts
High tensile wire tips and tricks
Electric fencing
Sustainable fencing
Things you will need:
We ask that all participants bring water to stay hydrated
Small hand tools, hammer, pliers, and short levels
A willingness to get your hands dirty in this hands-on experience
Lodging
Hotels available in Benson, AZ
Campsites available on-site (no hookups) - more information provided at RSVP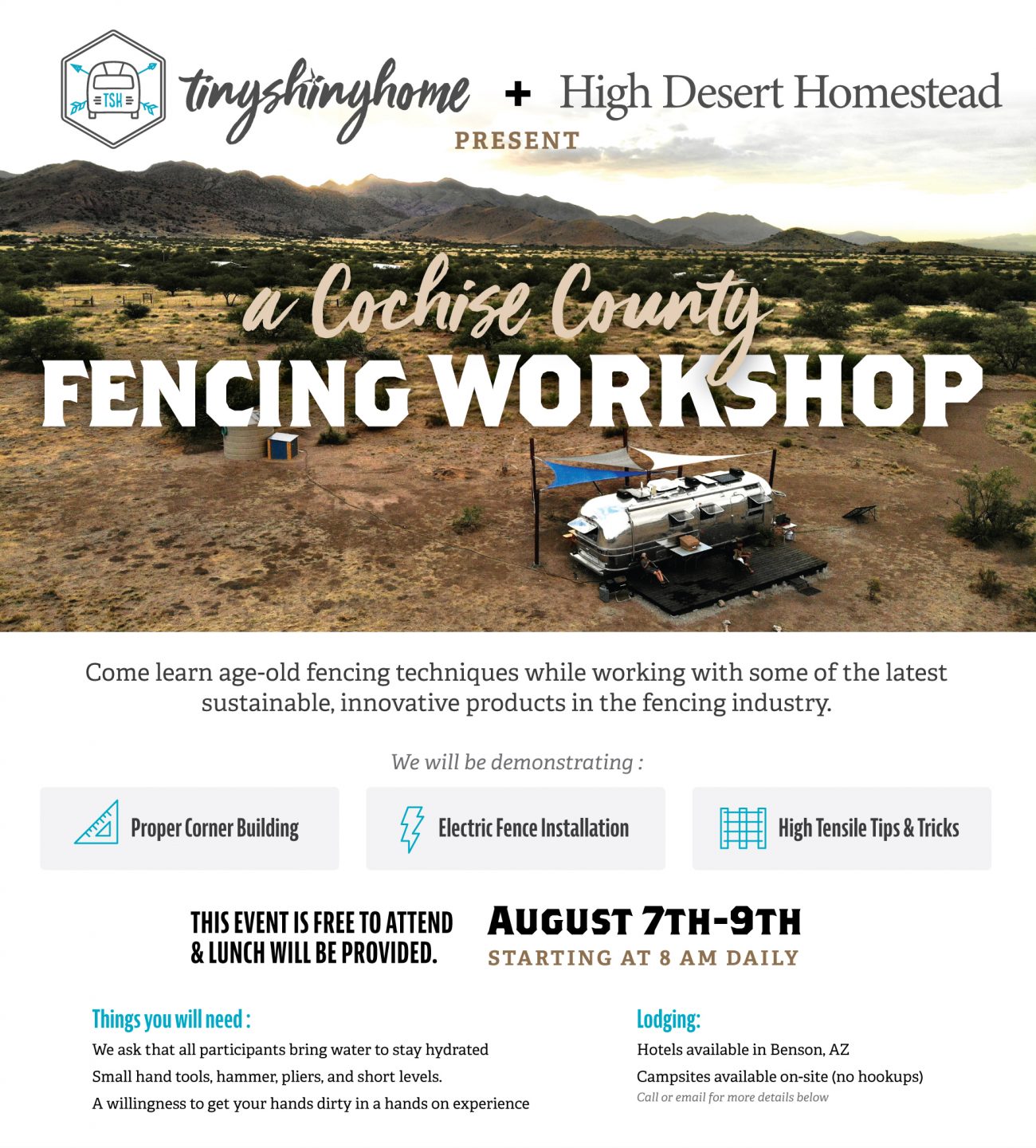 Become a Tiny Shiny Homie!
Subscribe to our patreon-style community & help support our family so we can keep making things for you! Get early access to videos, special behind-the-scenes updates, curated music playlists, & goodies like exclusive stickers and name drops in our videos.
Signup & Become a Homie
Apparel
Grab a fun, comfy t-shirt & help support our family.
comments powered by

Disqus