Hello Santa Fe!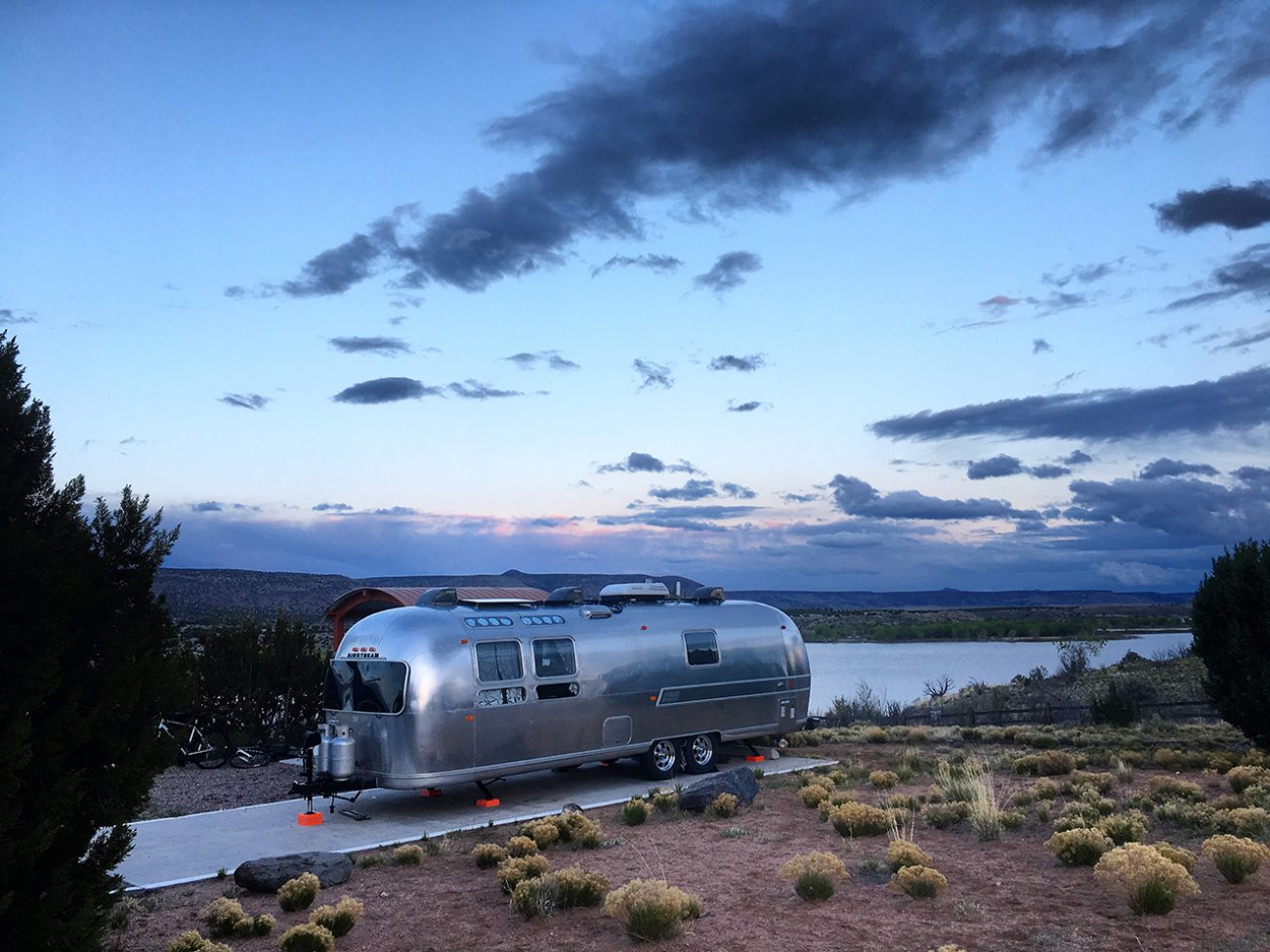 After our perfect boondocking site in Roswell, we headed out for Santa Fe in search of cooler temperatures. We found an Alpaca Farm through Harvest Hosts that turned out to be a really great spot for a couple nights. 

We got to meet Bob, the owner of the farm, and he told us about his alpacas and horses. He even had two miniature mules named Romeo and Juliet. They were adorable. Adali was able to get some answers to her questions about alpacas and see what it takes to raise them. This farm even offers mentoring for those interested in starting their own herd. You can go there to learn all you need to know about how to care for your own alpacas. We are keeping this place in mind. When the time comes for Adali to spread her wings, she may just land at an alpaca farm. Who knows?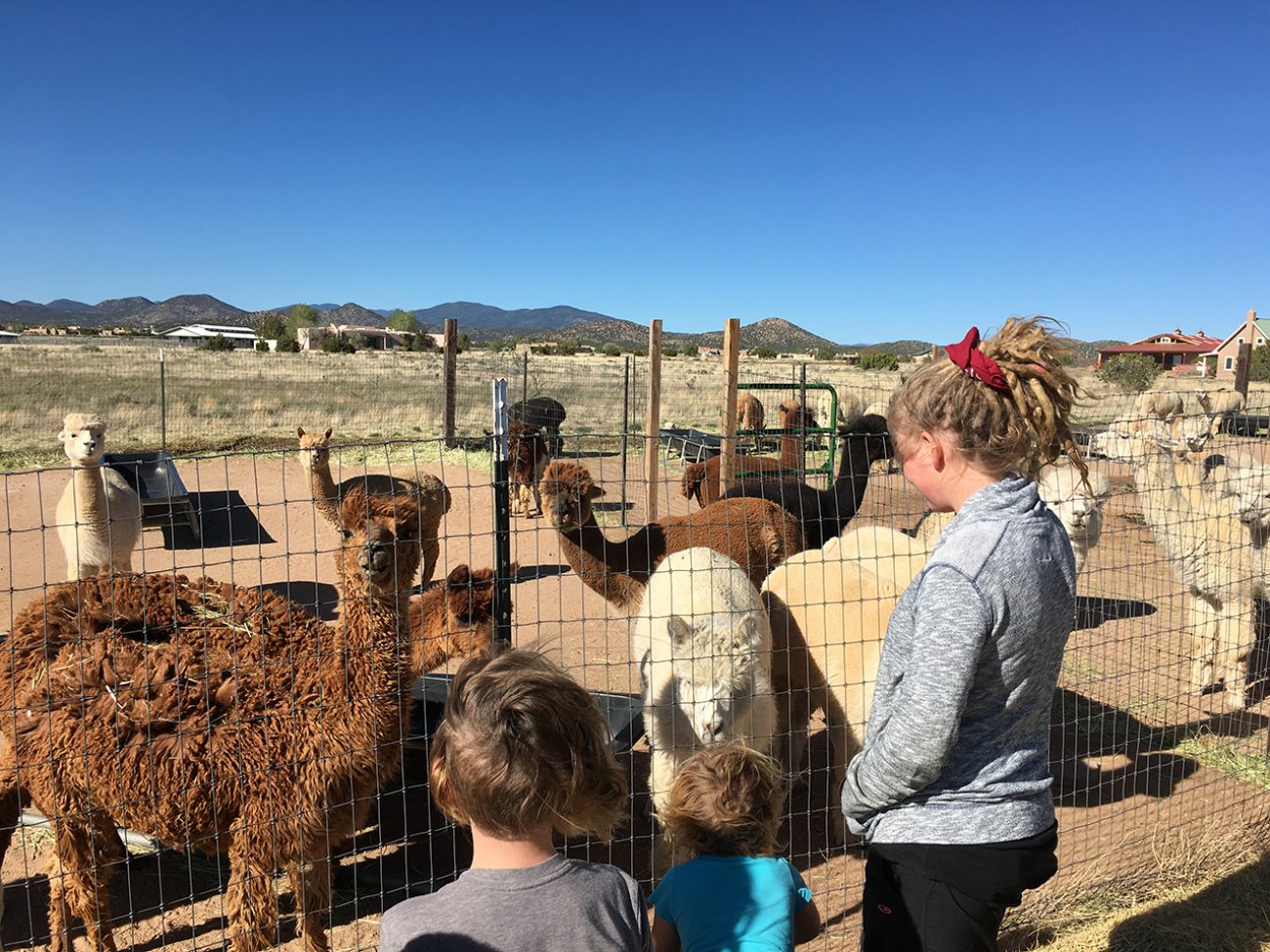 While staying at the farm, we saw we were really close to Pecos National Monument so we took advantage of that on a Sunday morning.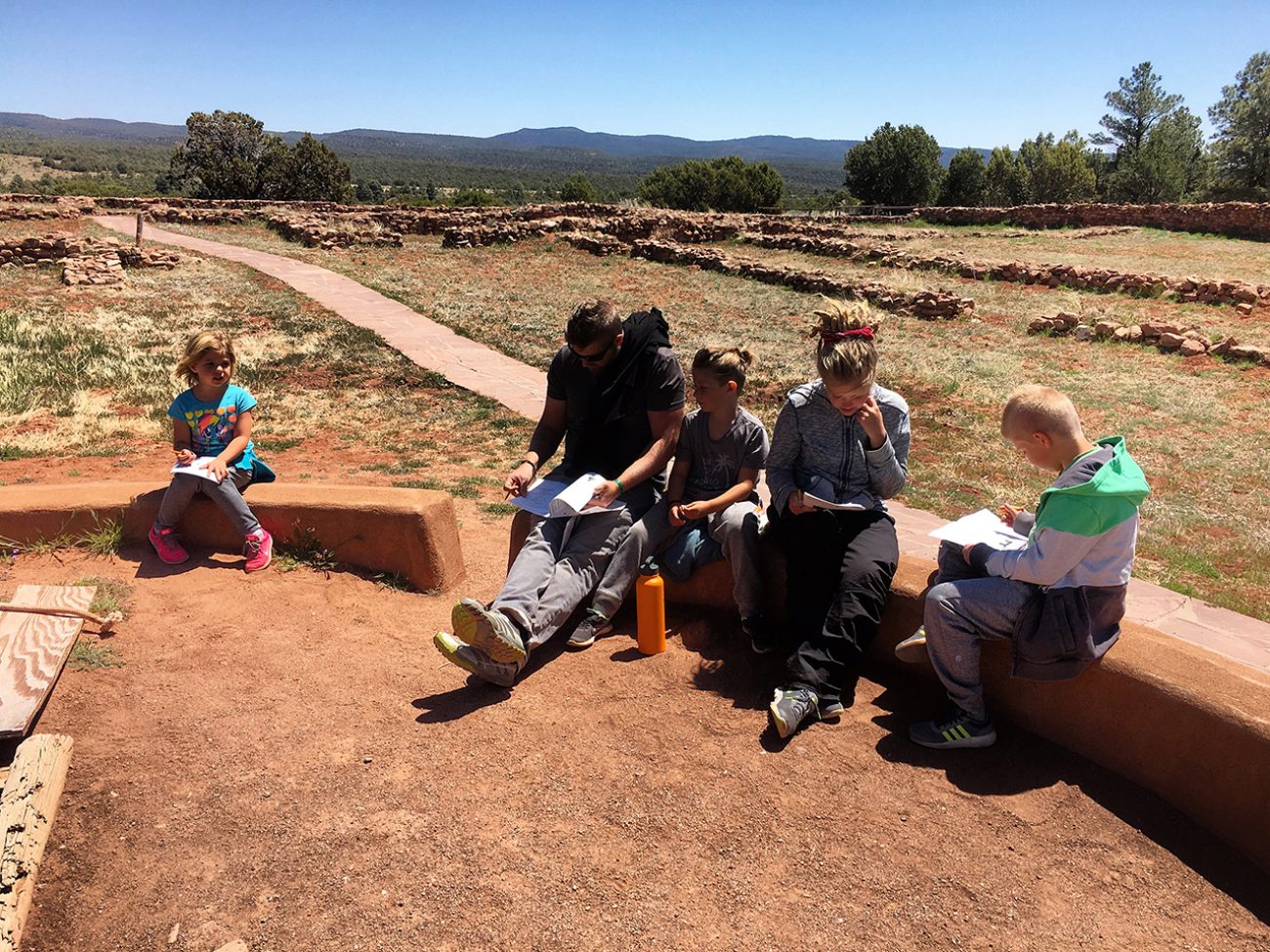 Such a neat small area. The kids were able to complete their Junior Ranger booklets while we were there and earn another badge.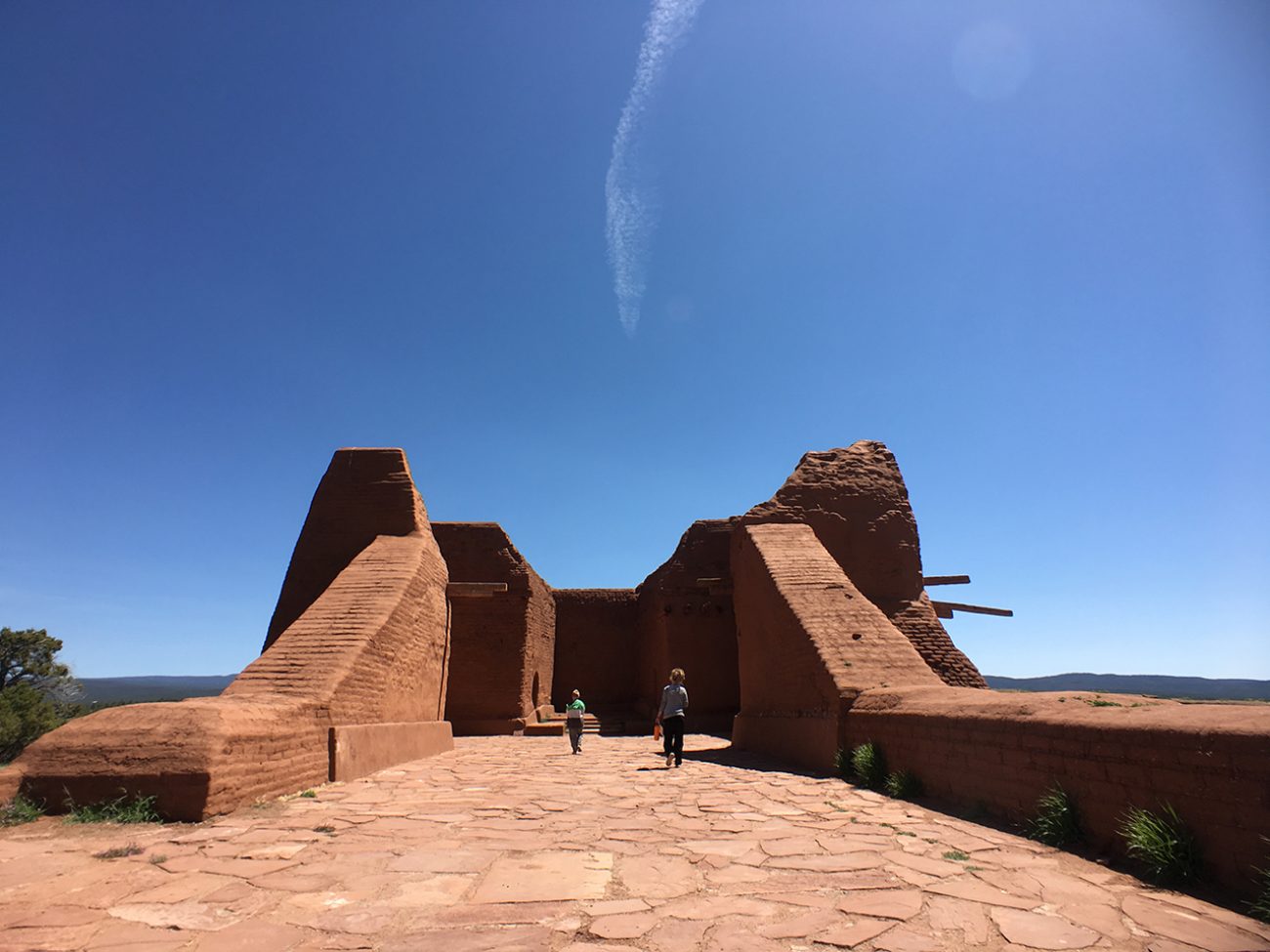 They learned a lot and we just enjoyed being together and exploring new places again. We especially loved being able to climb down into this kiva.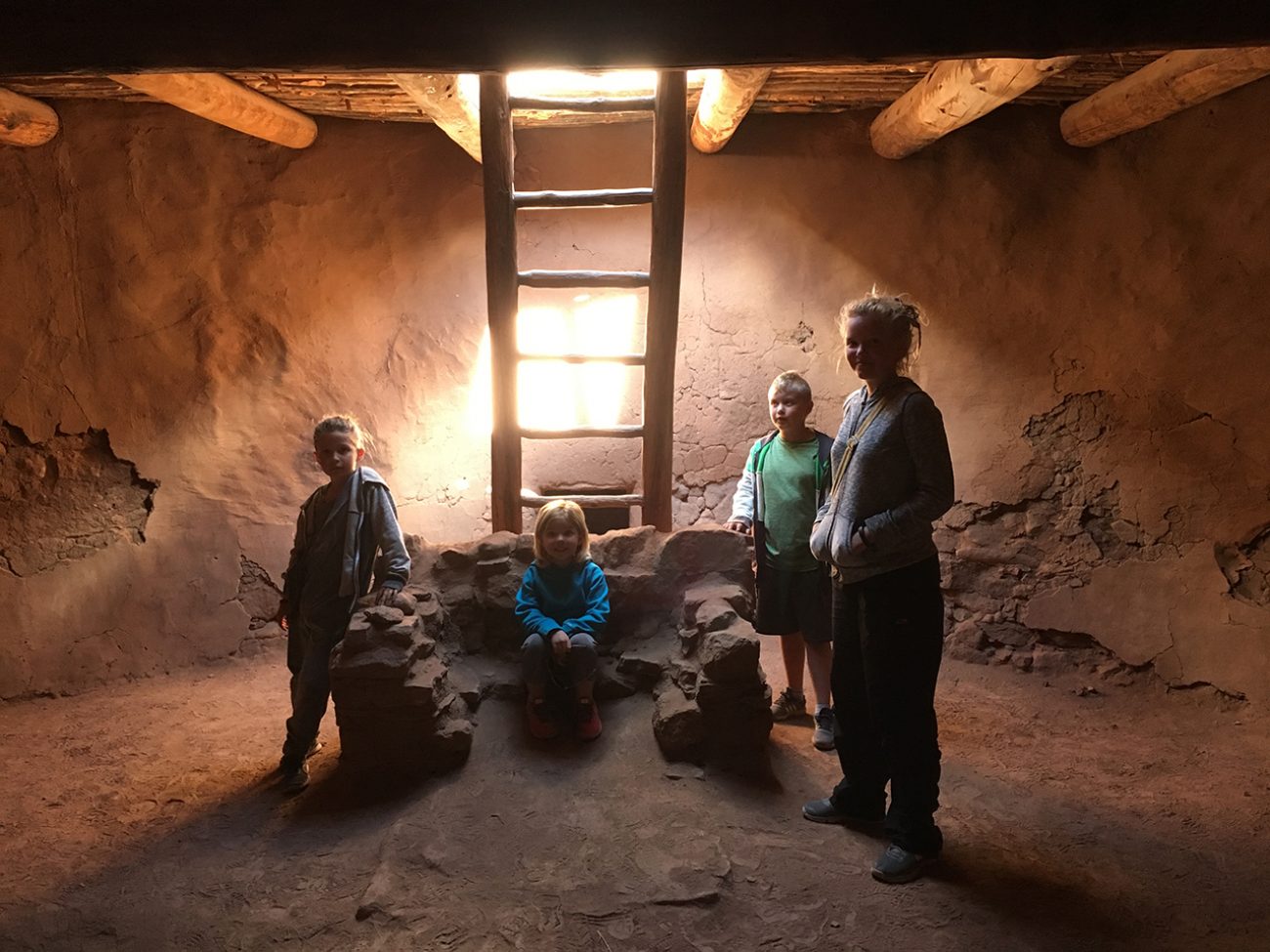 After the farm, we made reservations at a campground just west of Santa Fe called Cochiti Lake COE. It's right on the lake. We paid for 5 nights with water and electric hookups and while the site itself was nice, when we saw the primitive campsites down on the water went straight to the office to see if we could move down to a site without hookups!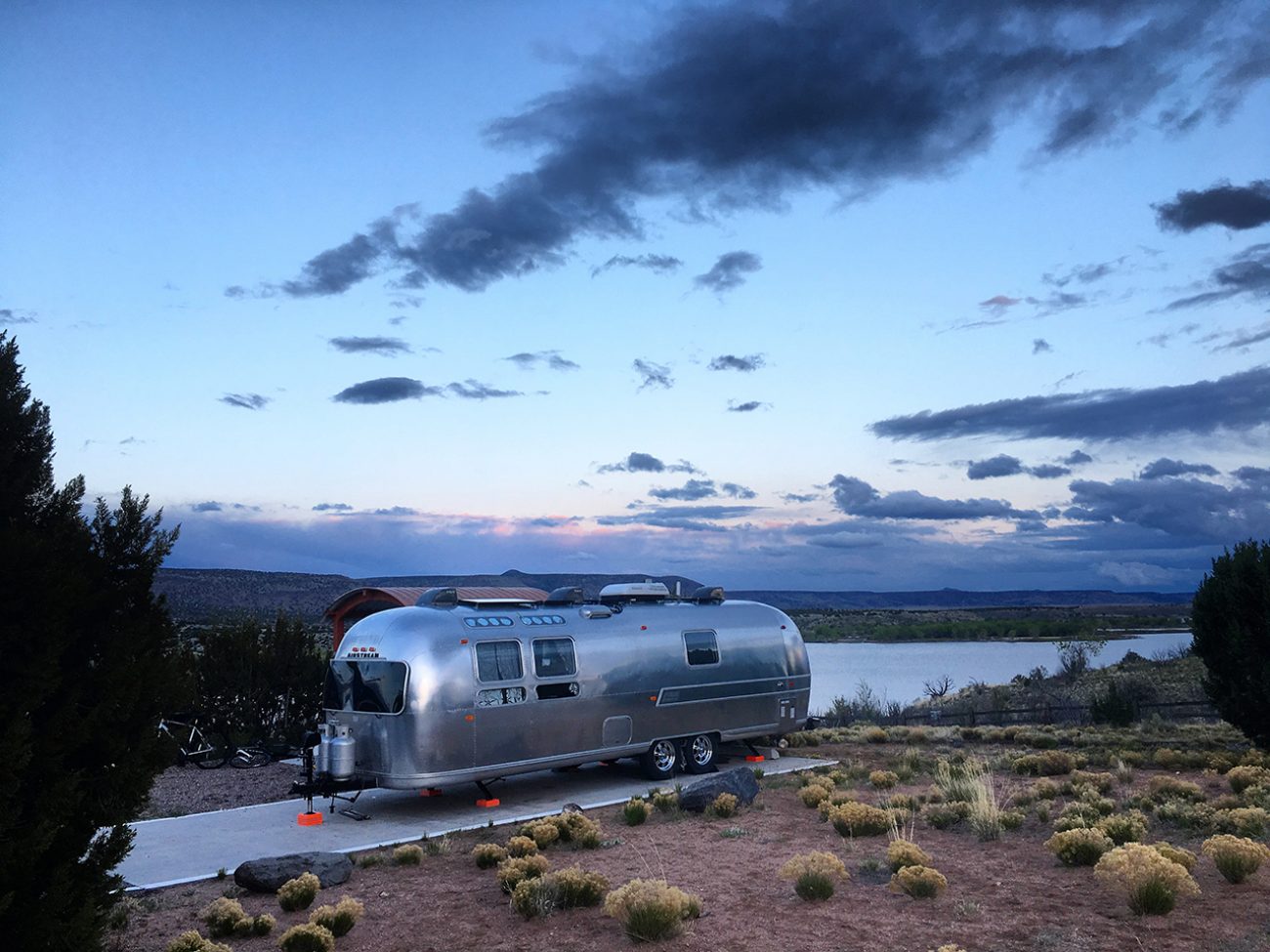 Of course they were happy to change our site for us and we were much happier down by the water away from the crowds.

This campgound is only 5 minutes away from Tent Rocks National Monument which is why we chose to camp here. We couldn't wait to hike the trails, and they did not disappoint.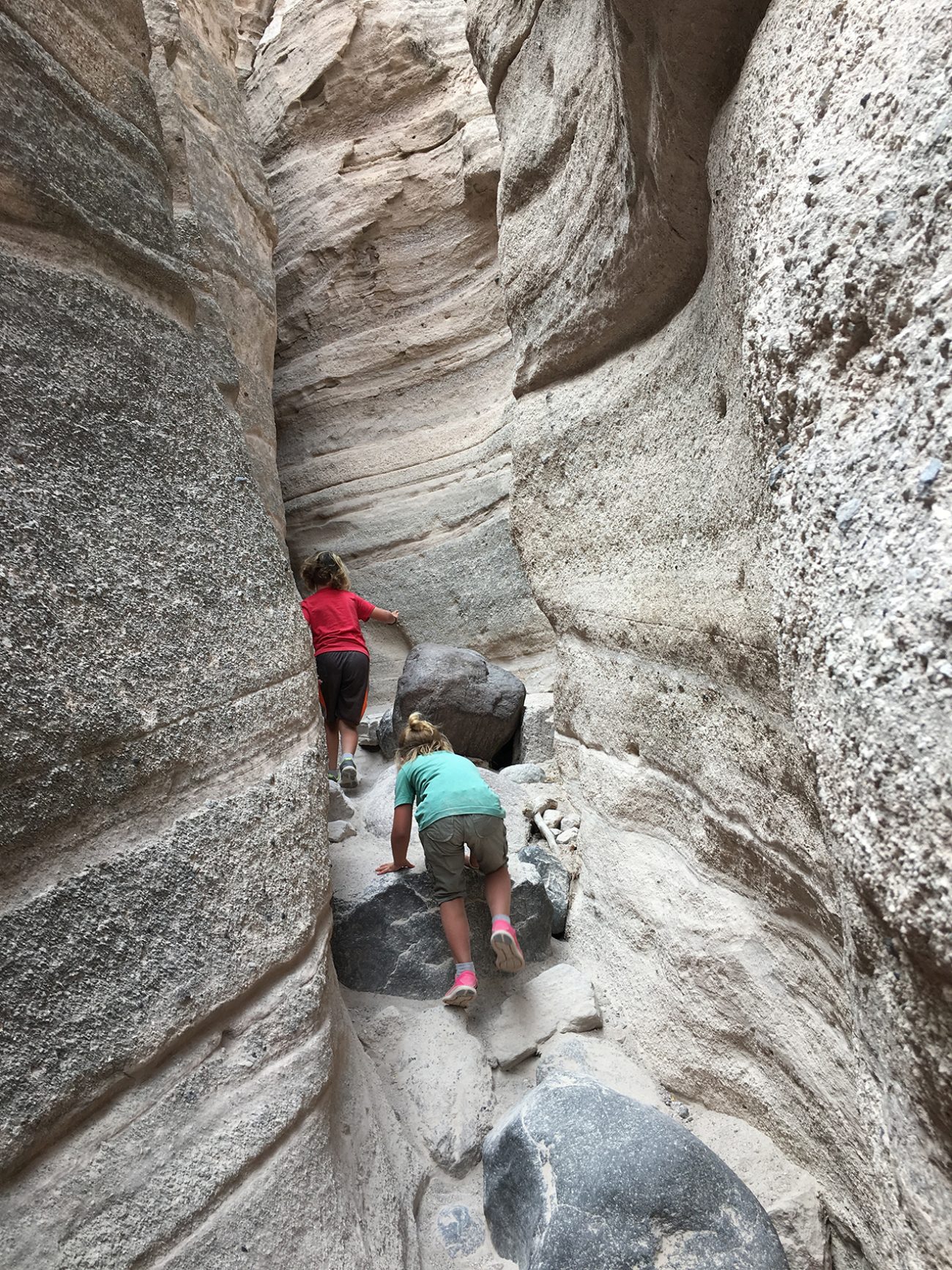 We loved the slot canyon trail! You twist your way through the slots and up to an observation point to overlook the tent rocks. It's incredible. We have never seen anything like it. 
On our way back down we were just talking and enjoying our time when we ran into someone we knew! (what are the odds) Our friends from Belgium that we had met while we were at Big Daddy's Grill in Fairhope, AL were on their way up the trial. We stopped and talked for a bit and asked them where they planned to camp for the night. They didn't have any plans so we invited them to camp by us at Cochiti Lake. It was so nice to have neighbors we knew for a couple nights.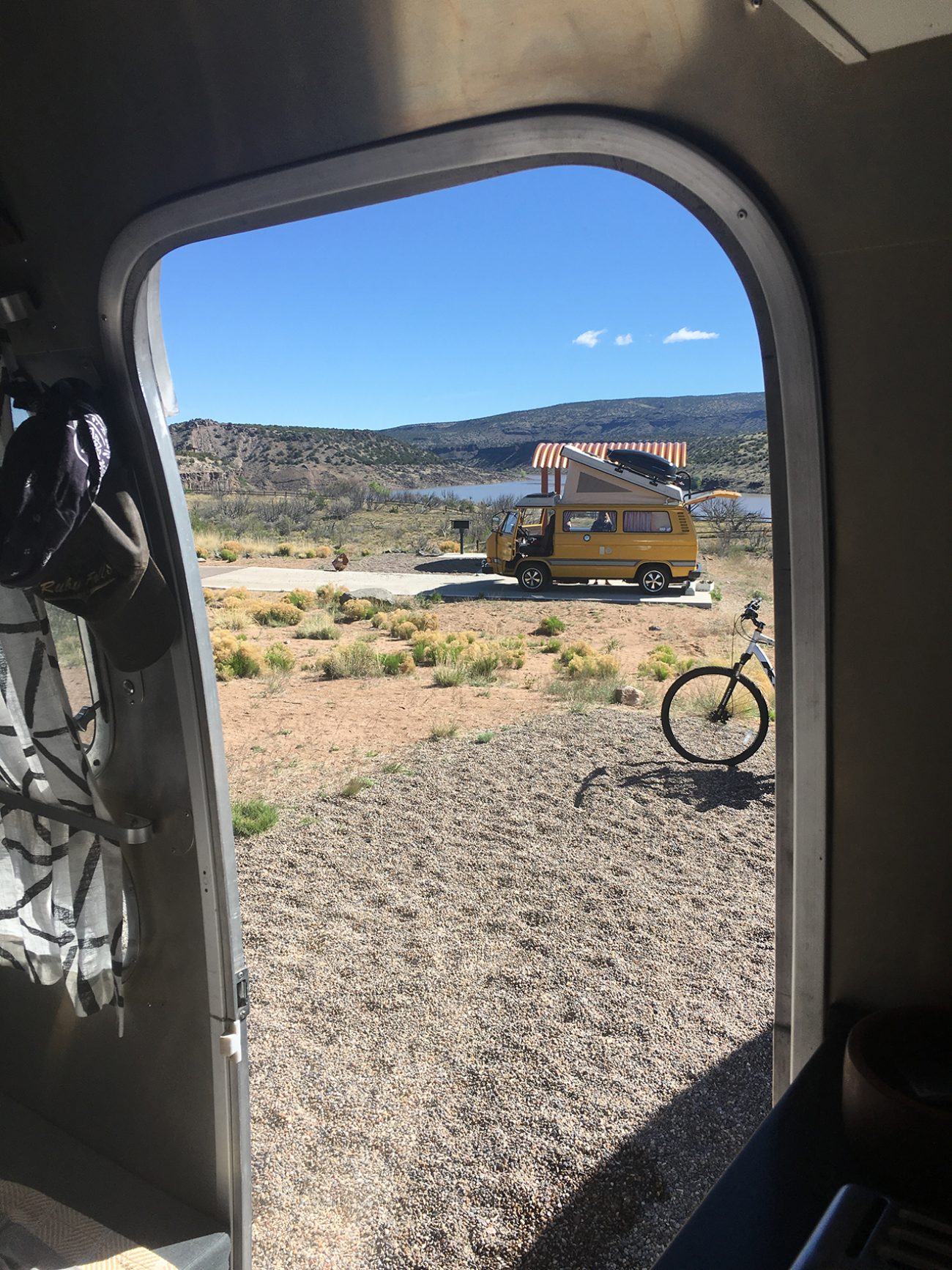 We had one incident while at the campground. Evidently there was a 'fight' about 4 sites up from us. We didn't hear anything but around 1:00 am we noticed really bright lights at our friend's site. We looked out the window and saw a police officer looking around their site. Then we heard the officer knock on their van door. What could possibly be going on?
Well turns out the people on the other side of us called the cops due to a fight that broke out 2 sites UP from their site but the officers went two sites DOWN from their site. It was another 30-40 minutes of bright lights as another officer came with his spot light to address the problem. 
In the 2 years of camping, we have never seen an issue like that. Evidently one of the guys in the fight had to go to the hospital that night. Luckily, they were gone the next morning and we had no other issues. 
While visiting Santa Fe, we were able to visit several of their art museums. I had no idea that it was such an artistic town.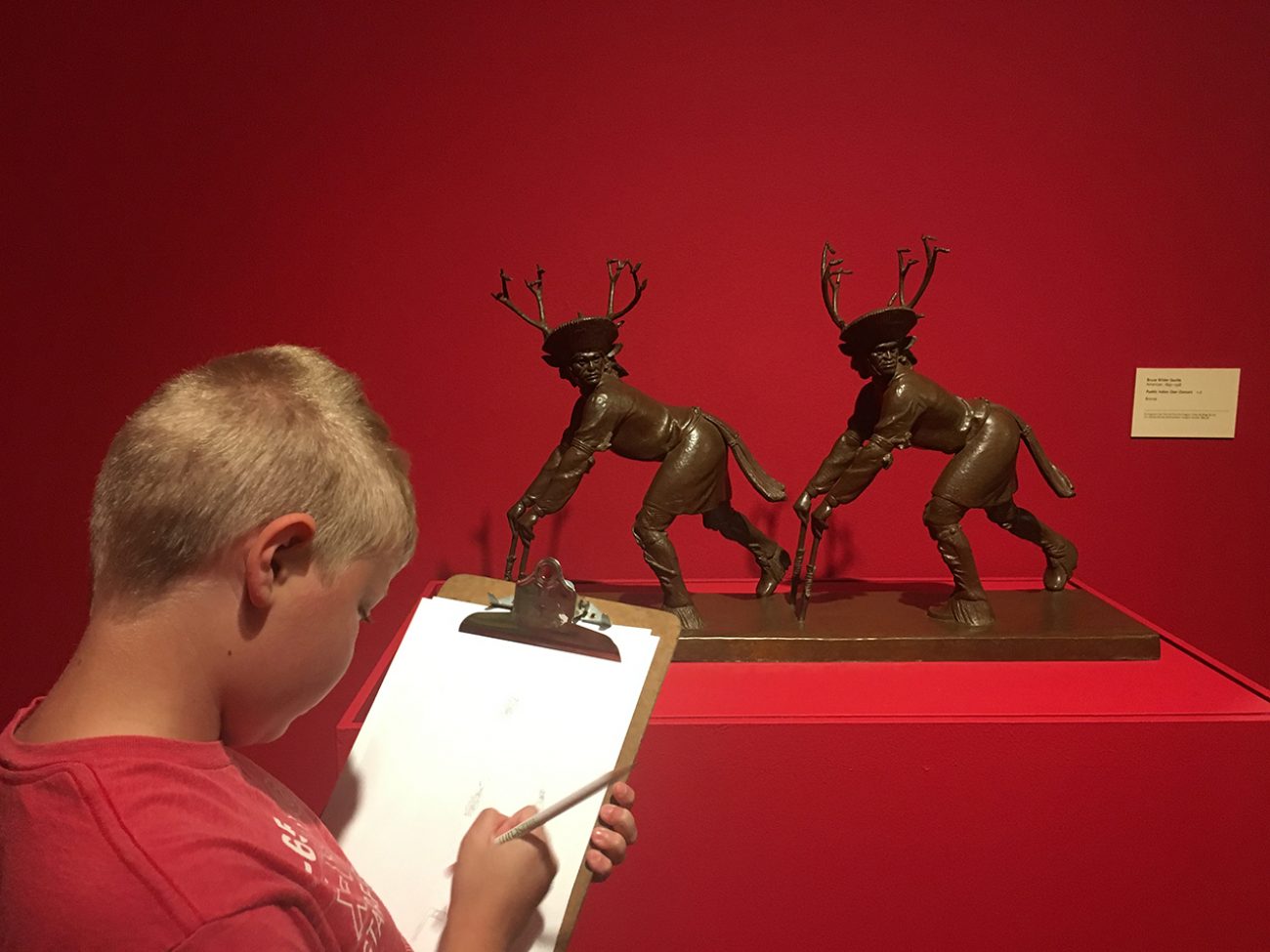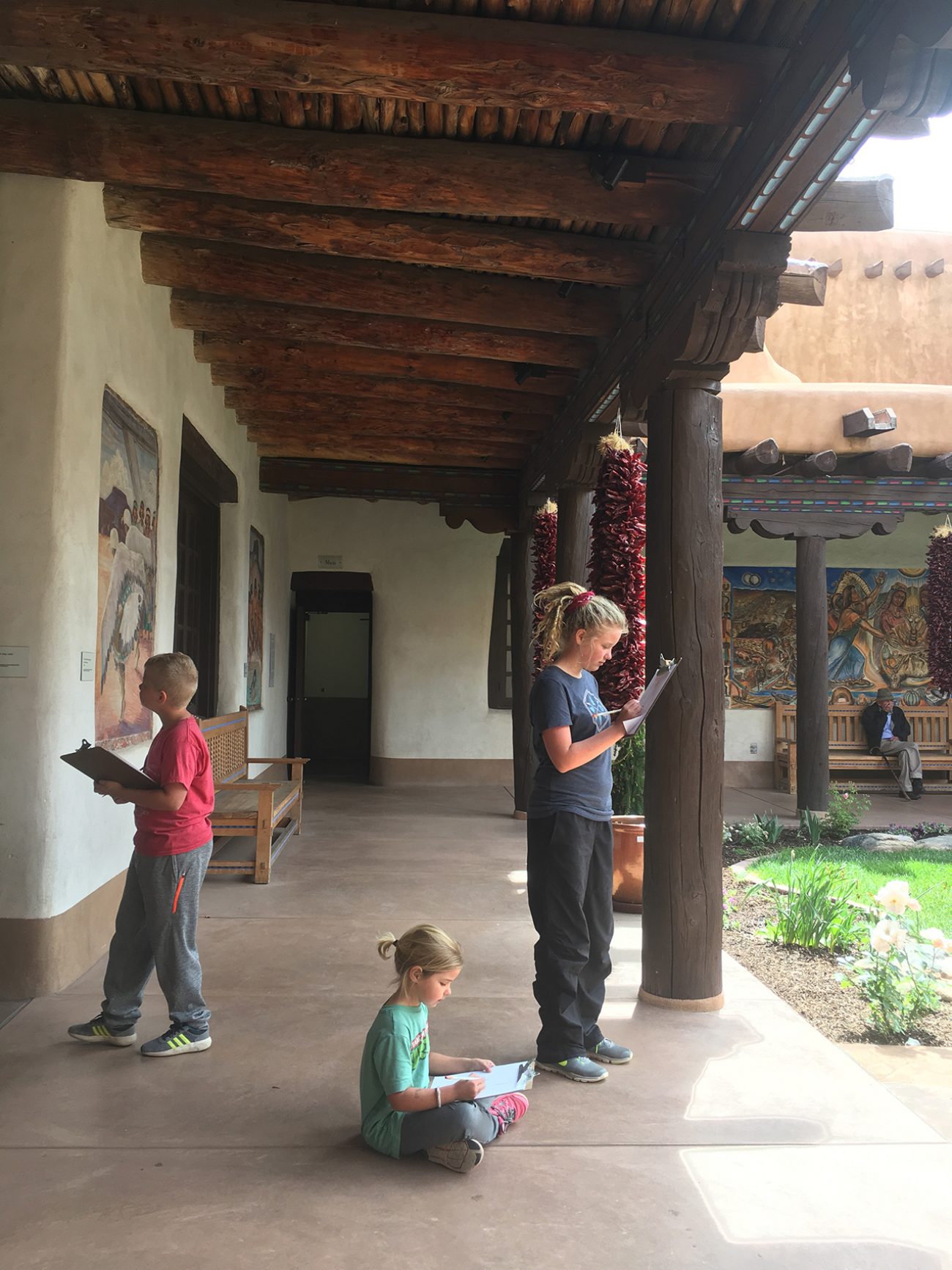 There are sculptures everywhere and so many museums. Jax loved this section of the history museum. He had never seen a phone like this before!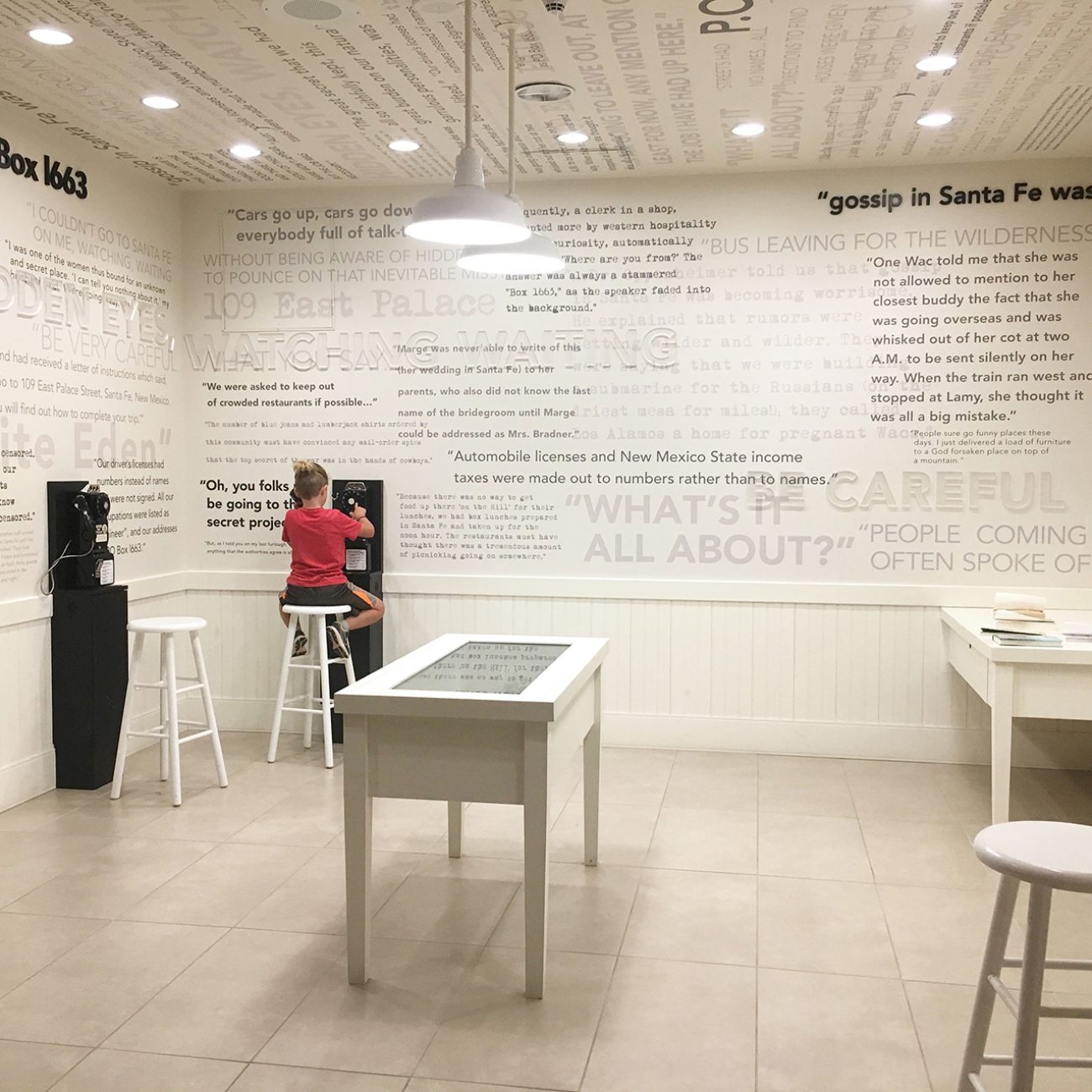 We also visited their Botanical Gardens.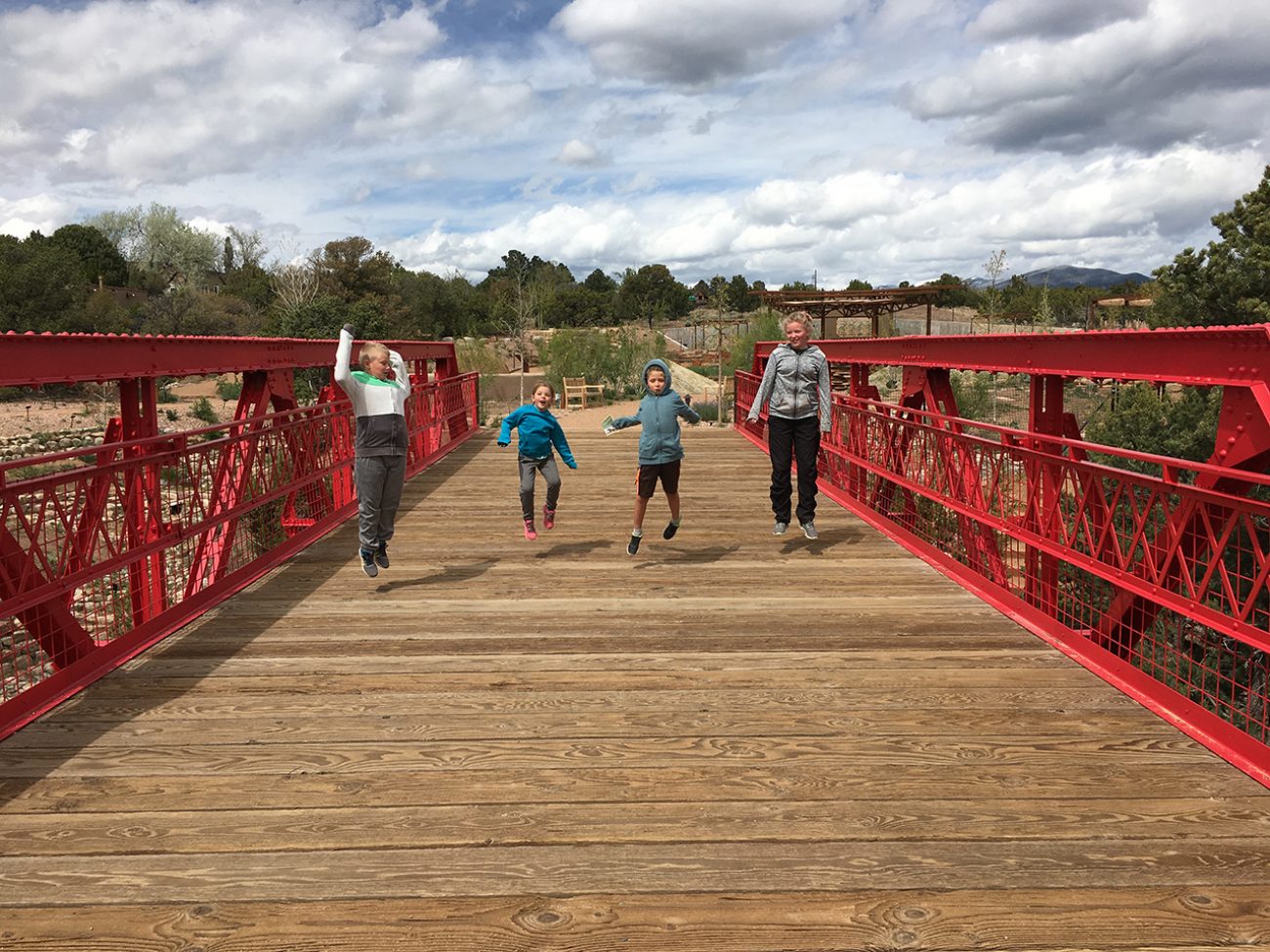 It's relatively new so there wasn't much to look at but we enjoyed walking around and looking at all the native plants. 
When we told some friends we were headed to Santa Fe we had several people tell us, "MAKE SURE YOU GO TO MEOW WOLF!" With that many people telling us about it we made sure to check it out. WOAH! If you haven't been, you must go! 
Meow Wolf is an arts production company that creates immersive, multimedia experiences that transport audiences of all ages into fantastic realms of storytelling. Our work is a combination of jungle gym, haunted house, children's museum, and immersive art exhibit. This unique fusion of art and entertainment gives audiences fictional worlds to explore.
It was incredible.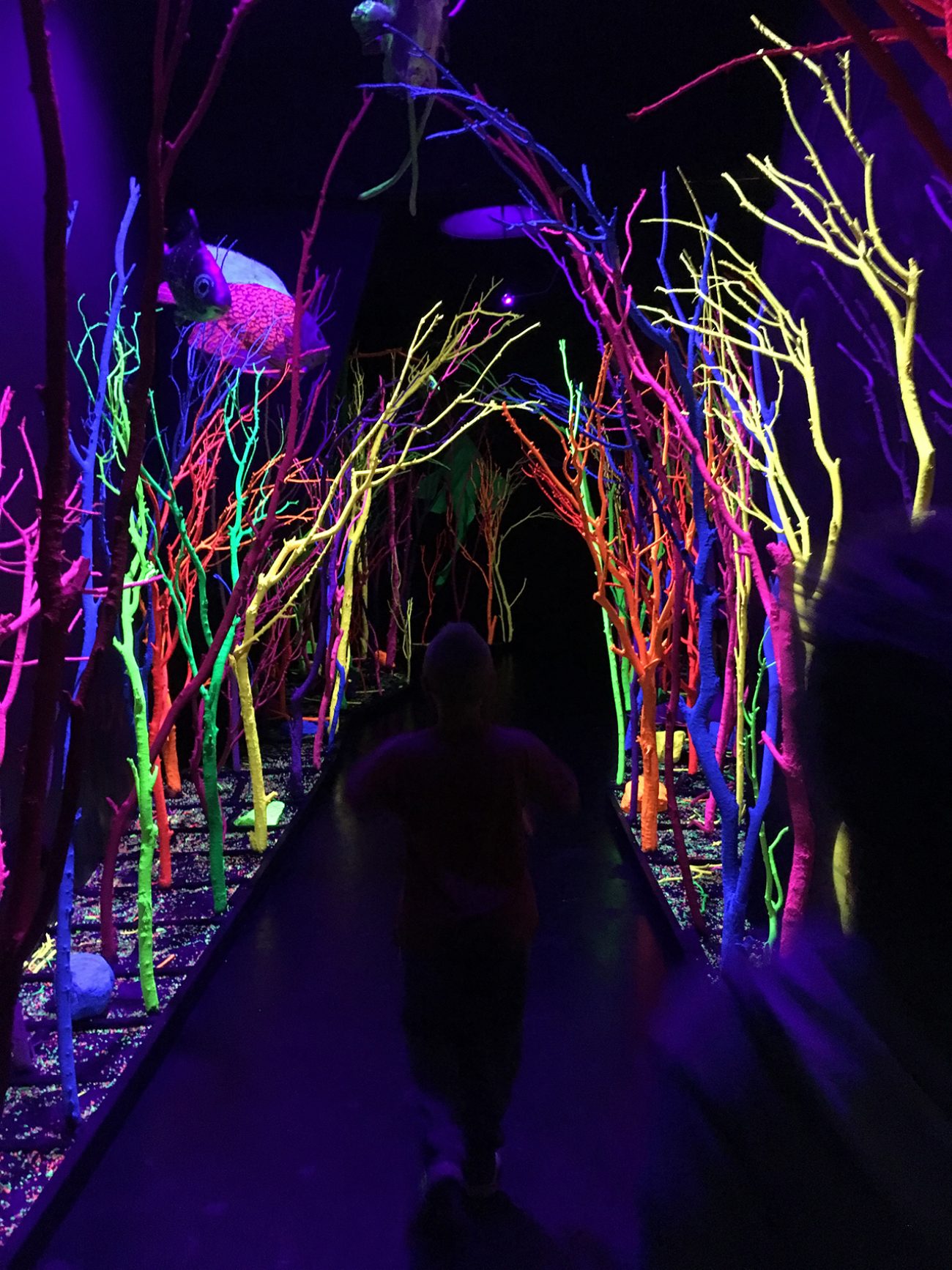 The amount of work that went into this museum is crazy. There is no way to show you how awesome it is. And it really hard to explain. But, if you in the area, you MUST go!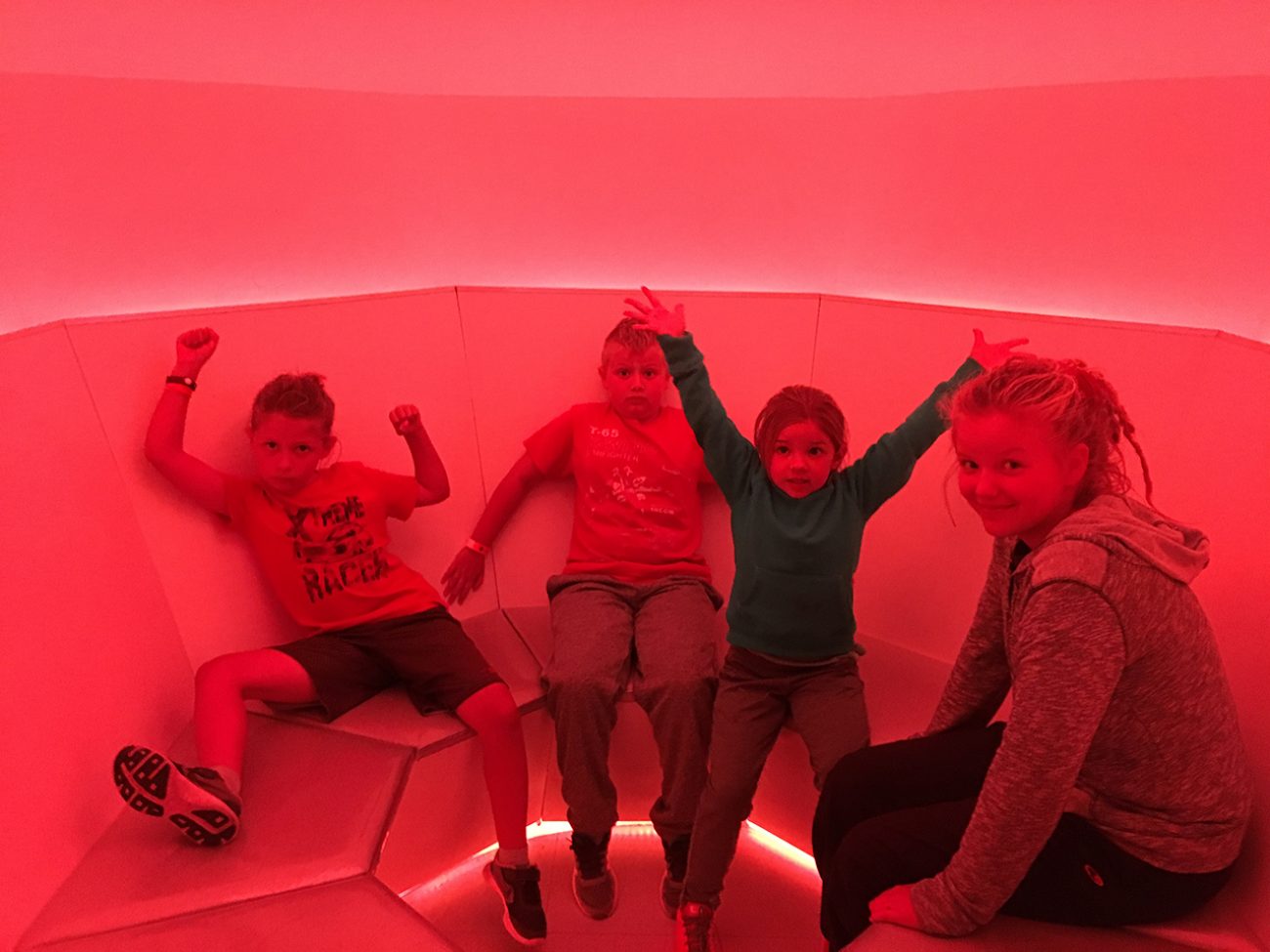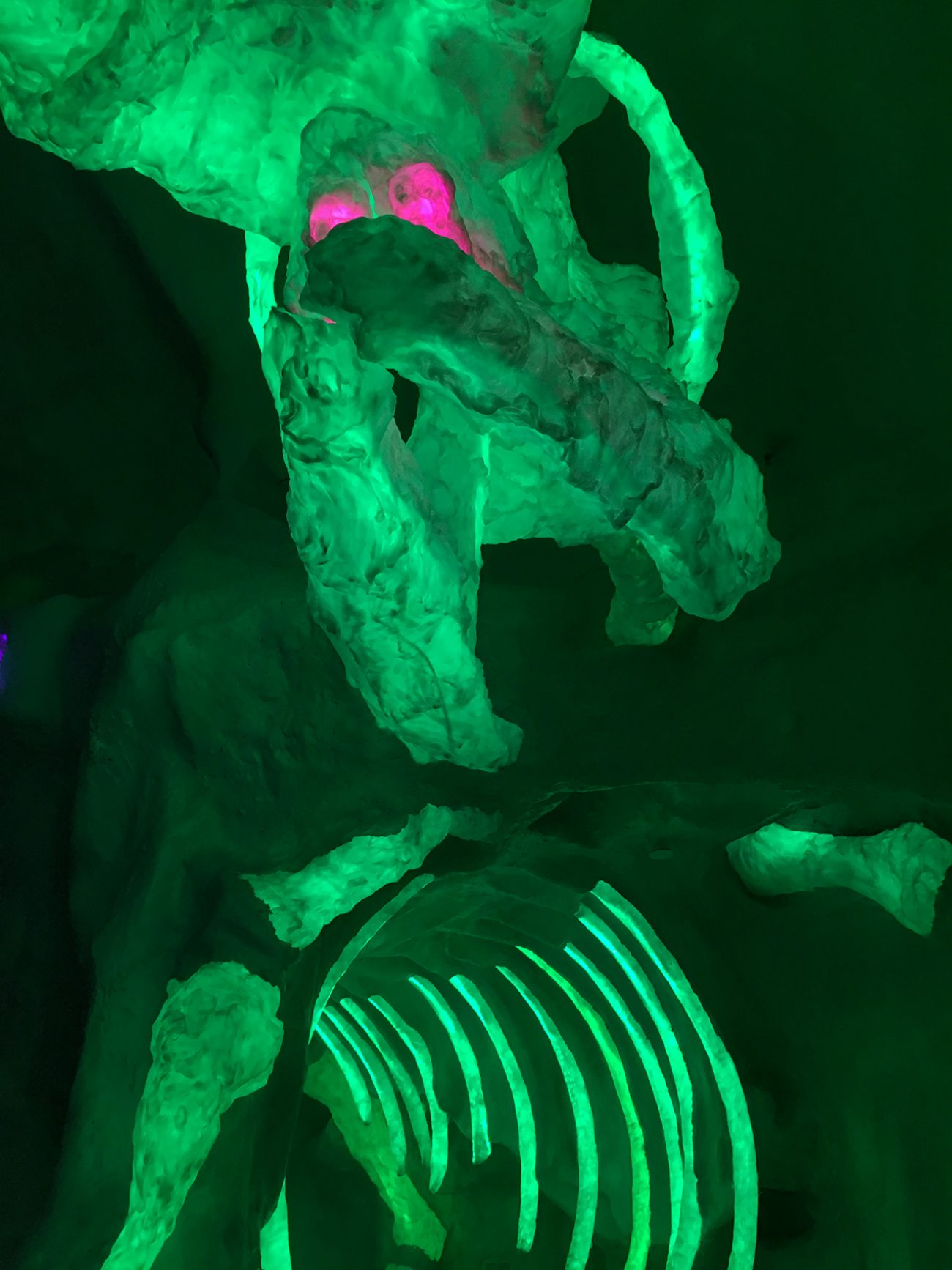 There is an underlying story that you have to basically be a detective and go through this house and all that's in it to find out about this family and what happened but then it opens up into all these secret rooms and it's just nuts. So very interesting. It's hands on, and you get 4 hours to spend inside trying to find out what's going on. It's hands down the best museum/entertainment place we have ever been to. Well worth the price to get in.
When we chose Cochiti Lake Campground it was because of how close Tent Rocks was to us but looking at the map, it appeared that Bandelier National Monument was also close by. Turns out you can't take a direct route there which would have only been 30 minutes, but instead you have to drive almost in a complete circle to get there. I wish I would have looked that up before. But, it is what it is. We didn't want to miss Bandelier so we drove the 1.5 hours to get there one afternoon. I am so glad we did, too.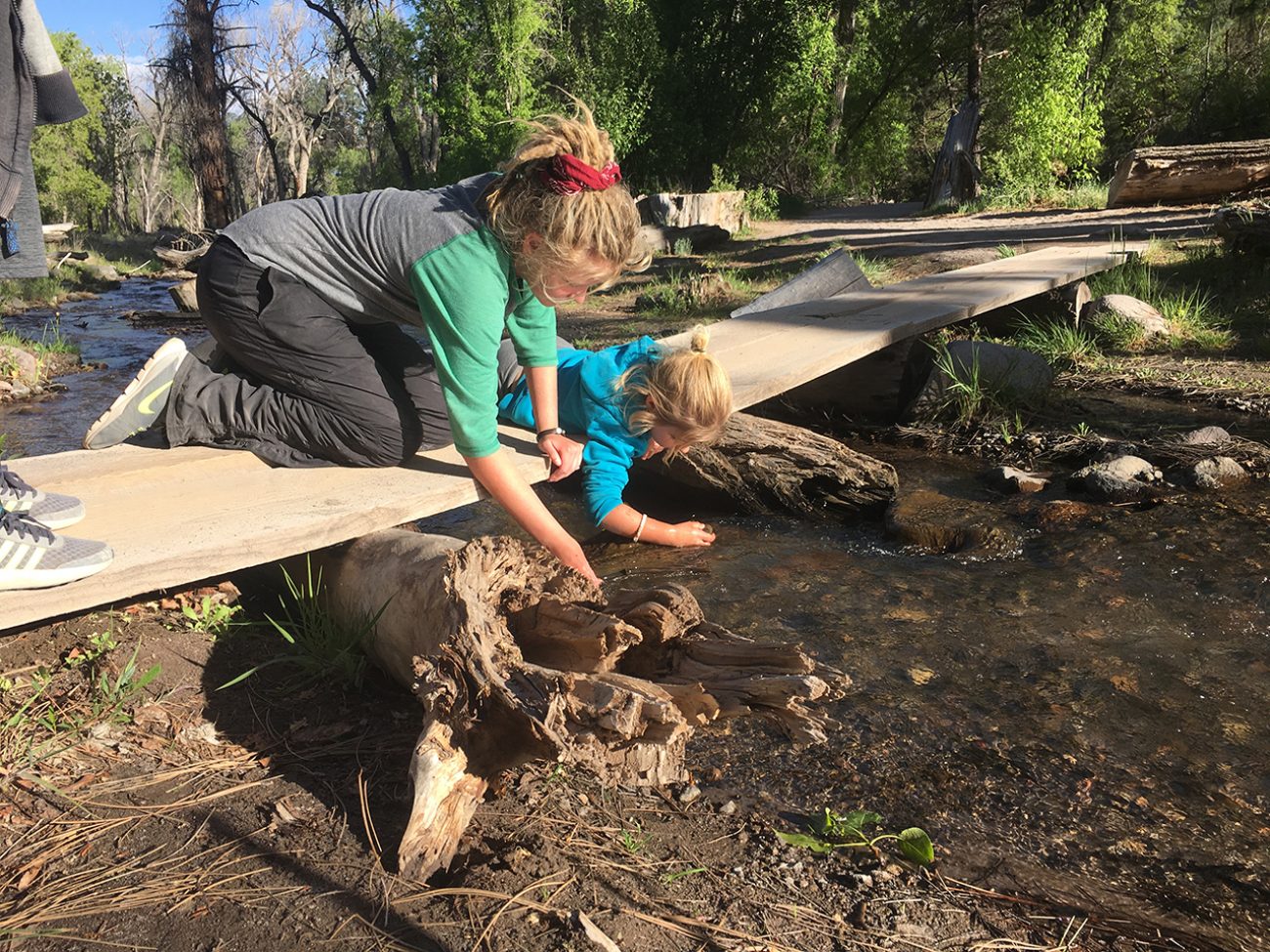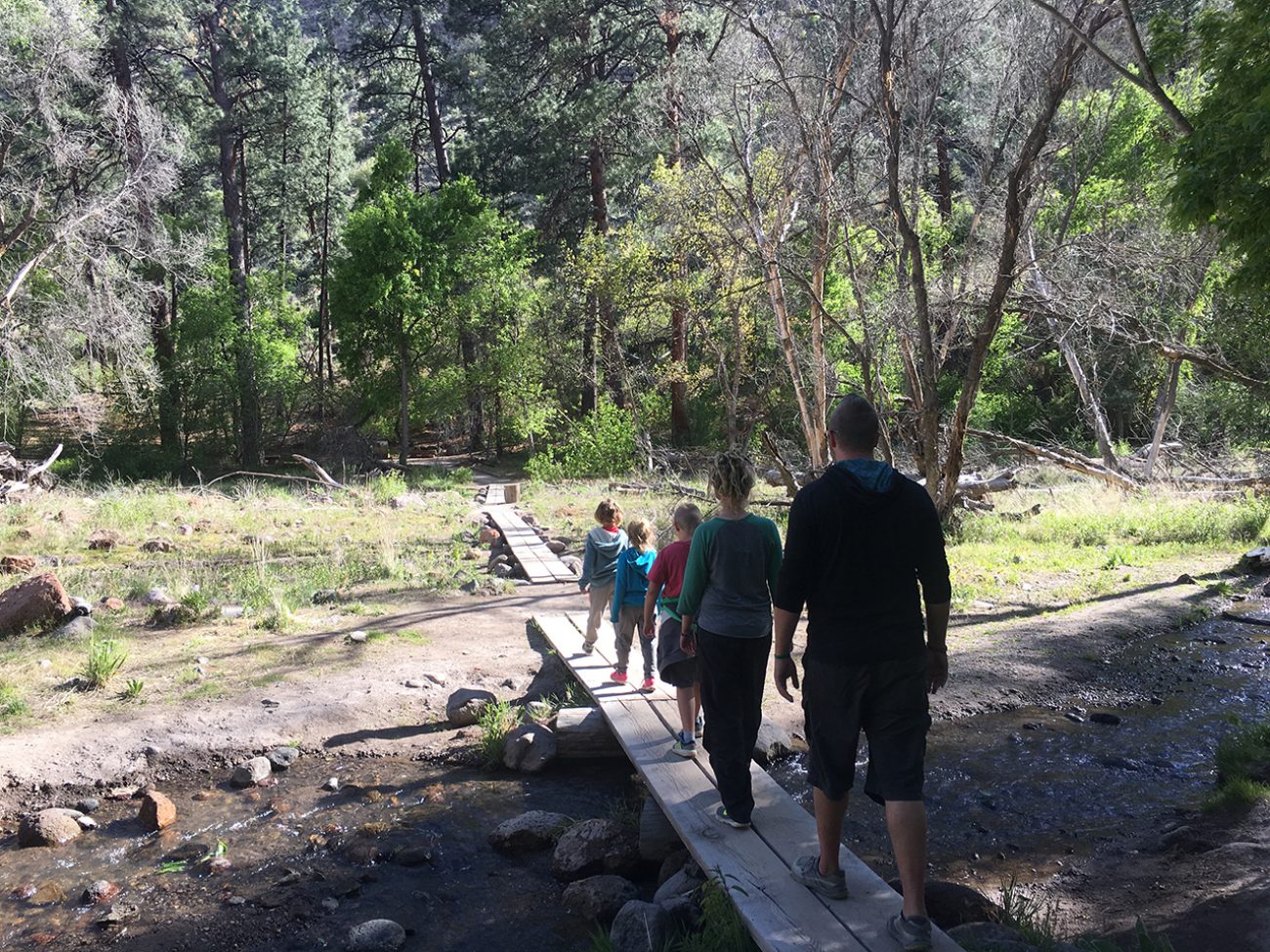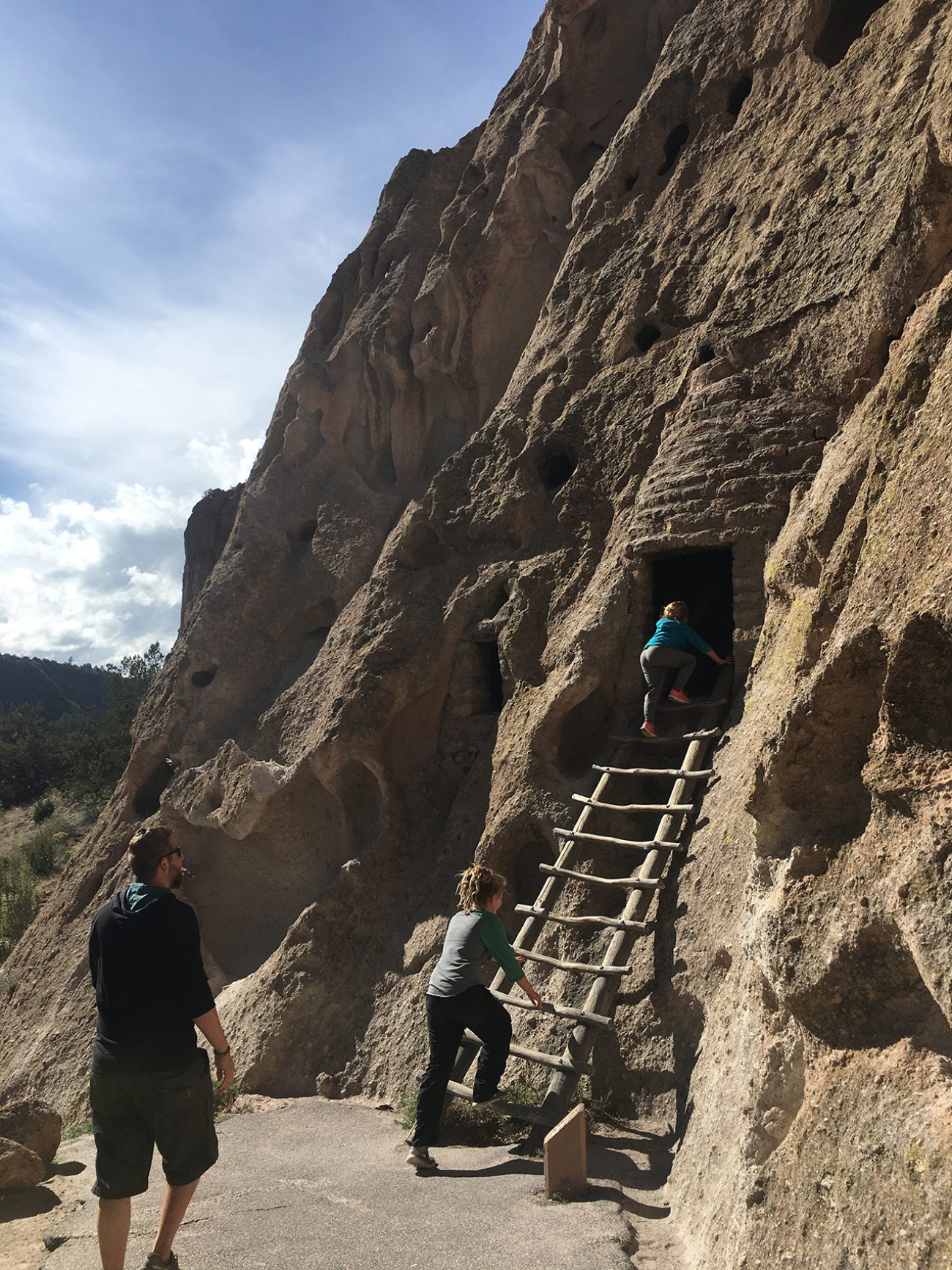 We got there just 2 hours before they closed which was just enough time to hike their best trail but it also involved 3 big ladders to get up to the Alcove House. Umm, I'm terrified of heights so I just planned on waiting down below while Jonathan took the kids up. 
When walking through, it was so neat to see how these homes were built into the cliffs. I can't imagine how much work that would have been. There was a section of the trail that was just these huge rocks and several little homes built into the cliffs. I just couldn't stop imagining all these families with little ones running around the rocks. It must have been the ultimate playground and the perfect spot for kids to grow up. I mean, how cool would it be to live in a cave in the side of a cliff?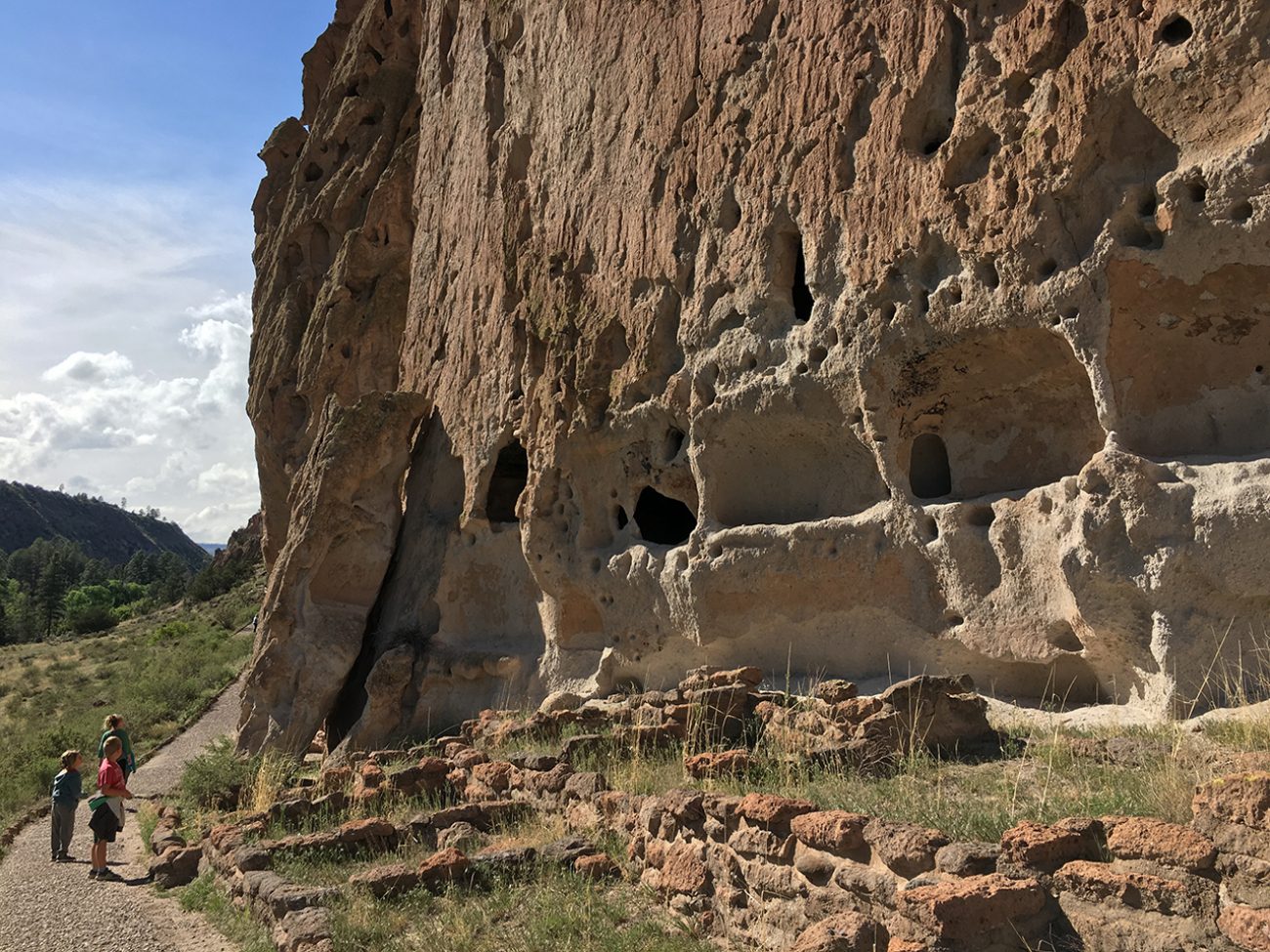 We made our way to the ladders that lead up to the Alcove House. I told them, "I'll wait for you down here."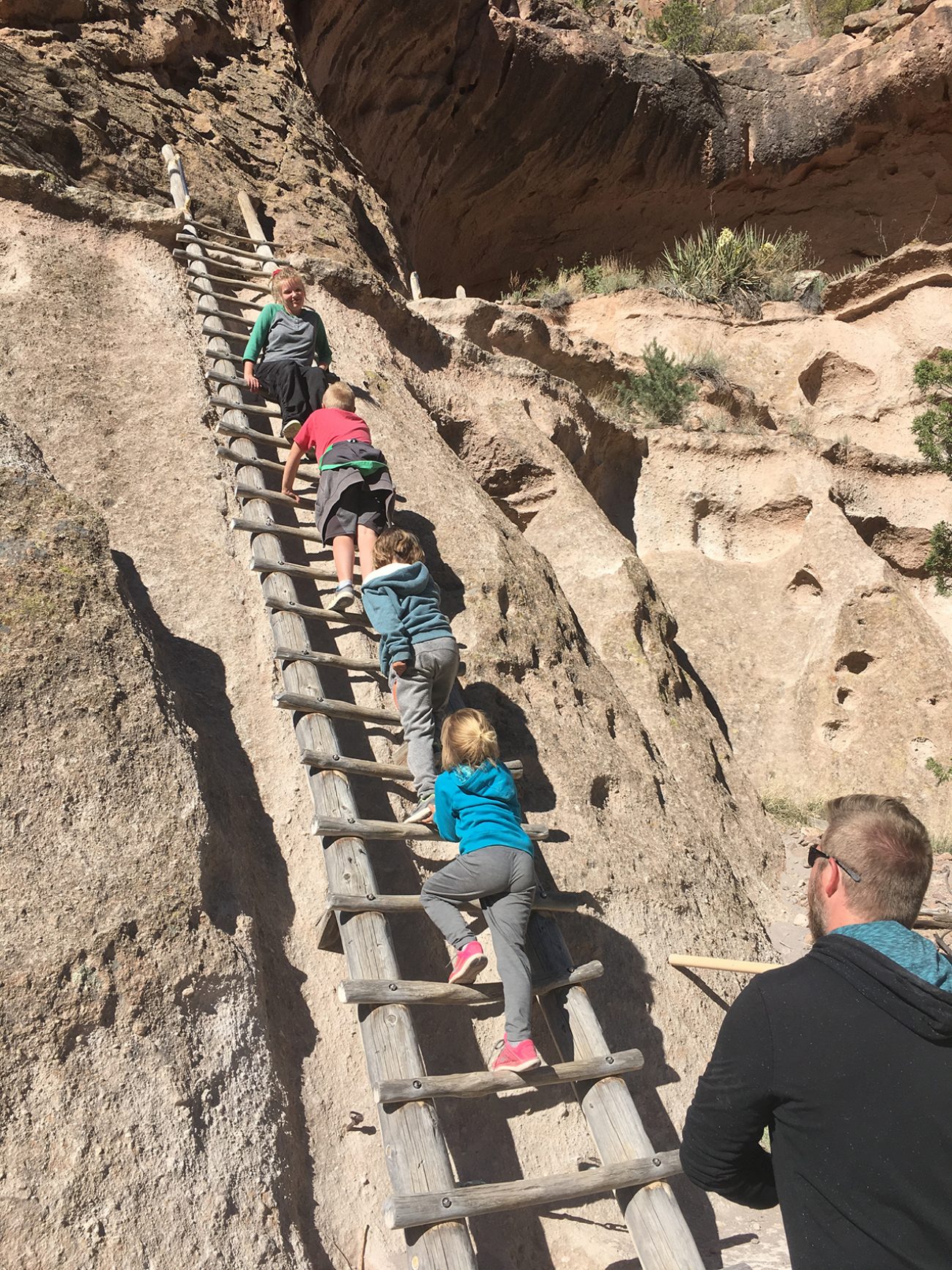 Just looking at where they were going gave me all the anxiety and I couldn't look. But standing down there and hearing them be so excited to go up the ladders, I just got an uneasy feeling. We are always telling our kids that they can do hard things. We are constantly telling them to push themselves a little harder because we believe in them and we know the can do it. So, why am I not doing the same thing?
If I want our kids to be brave and do hard things, then I need to as well. 
So, I started up that first ladder. "Just don't look down" I kept telling myself. It was all I could do to stop shaking. But I made it up that first ladder and caught up to Jonathan and the kids. Together we made it up the other ladders and into the Alcove House.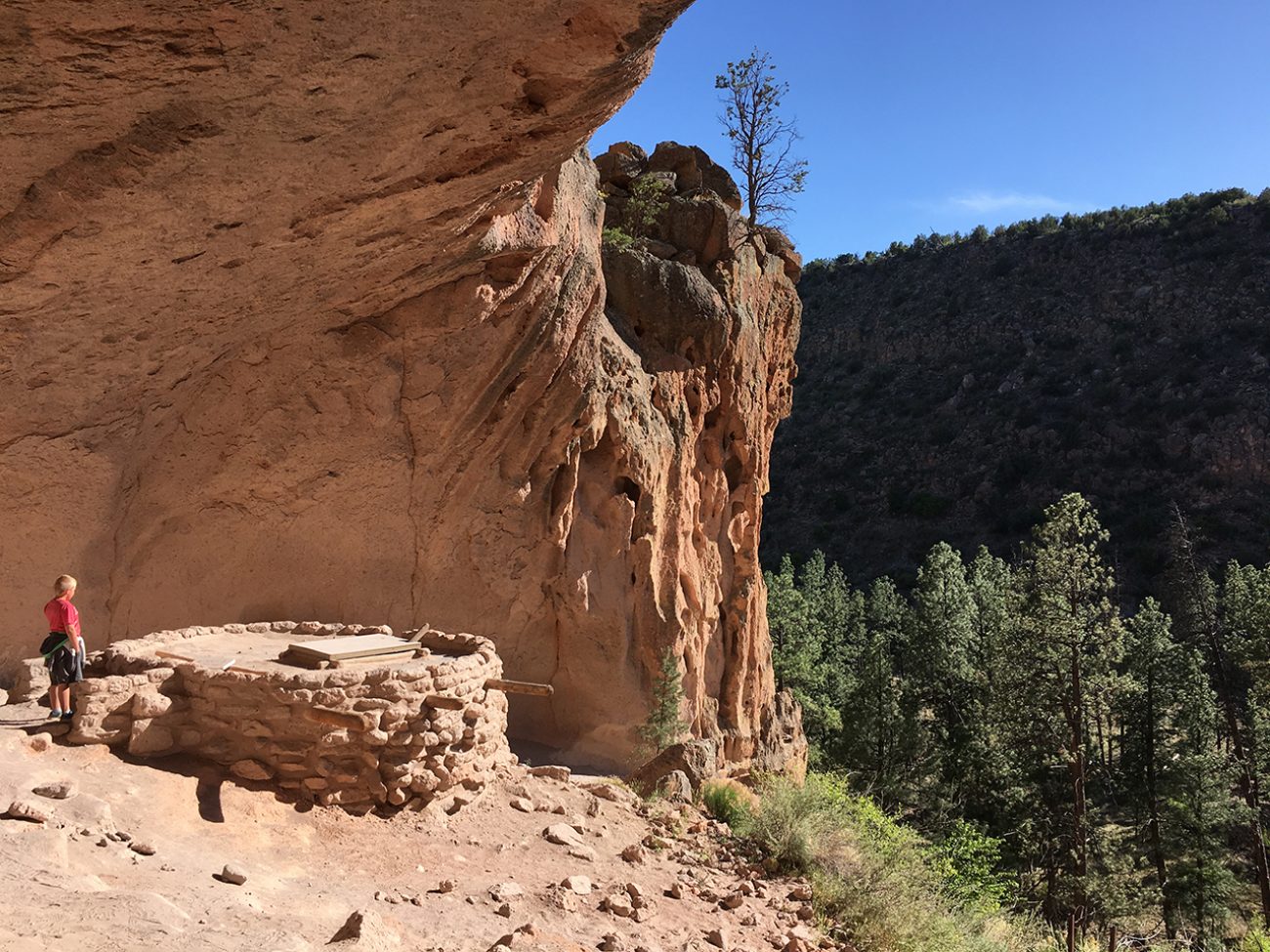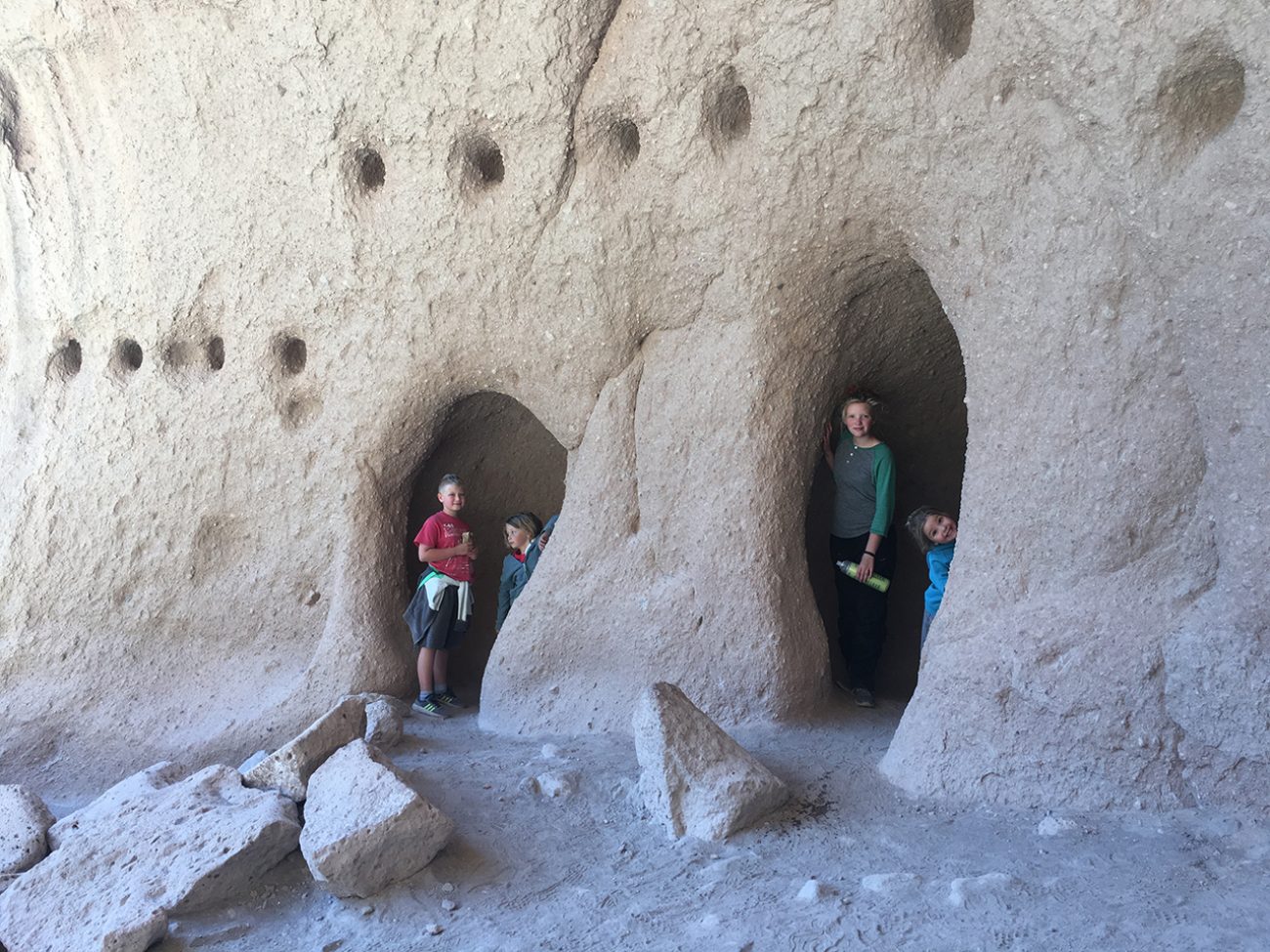 Looking out, I couldn't believe that I did it. I remained relatively calm and we ate a little snack that we had packed and tried to imagine what it would have been like to call this place home. 
Then we had to go down...ugh.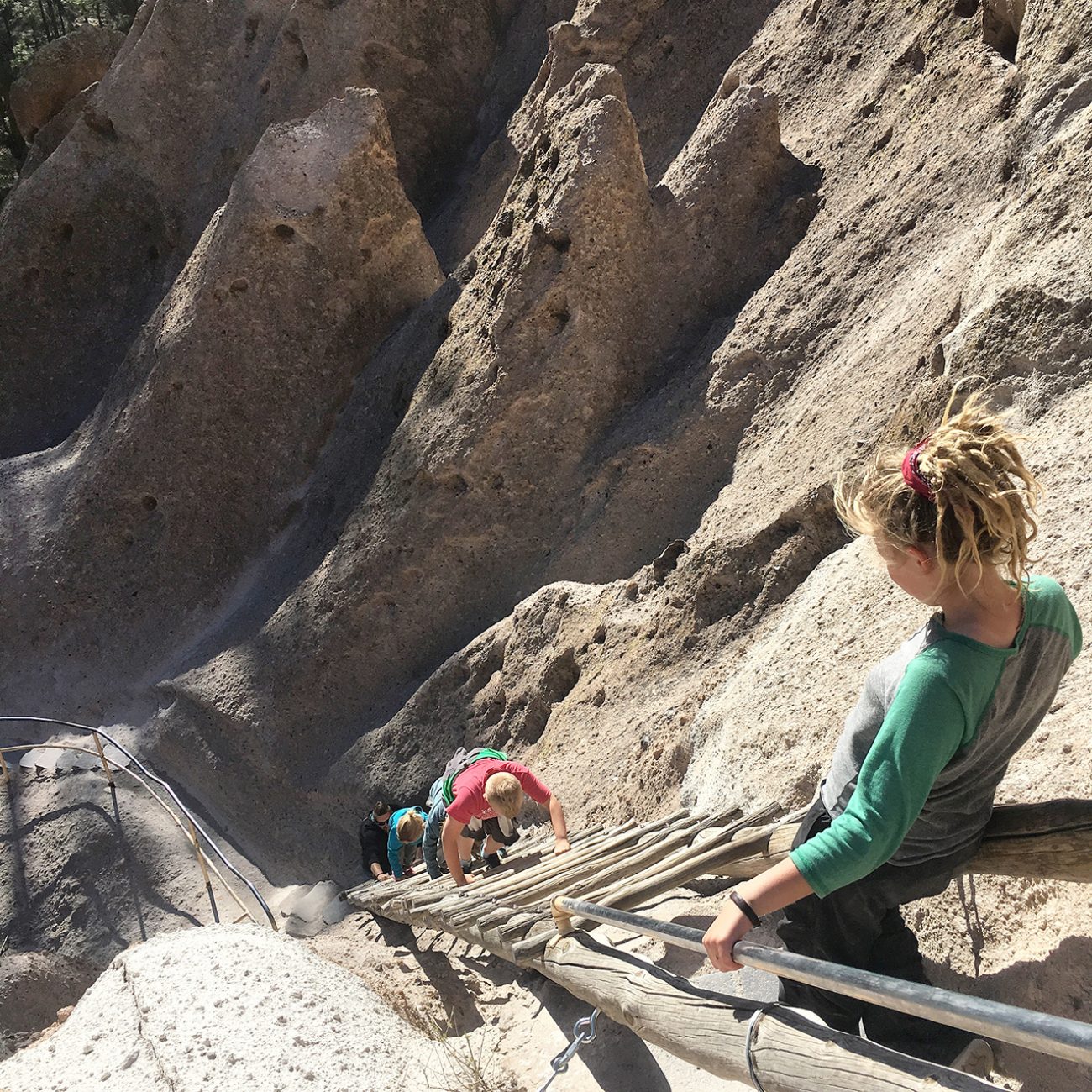 Even half way down Jett was saying his legs were so shaky. He said, "not from it being hard to do, just because I was scared." Me too, buddy, me too. We all made it down and Jett said, "I'll never do that again!" but I don't believe it. He loves that kind of stuff and now he knows he can do hard things...and so can I.
It seemed to be getting colder every day were were in Santa Fe, and the morning we were to leave, it started snowing! What? NO! We packed up quickly and changed our plans and headed south instead of north to Utah. We found a site in Las Cruces and the forecast warm and sunny! Let's go!
Become a Tiny Shiny Homie!
Subscribe to our patreon-style community & help support our family so we can keep making things for you! Get early access to videos, special behind-the-scenes updates, curated music playlists, & goodies like exclusive stickers and name drops in our videos.
Signup & Become a Homie
Apparel
Grab a fun, comfy t-shirt & help support our family.
comments powered by

Disqus