Kerrville, TX Brings New & Old Friends Together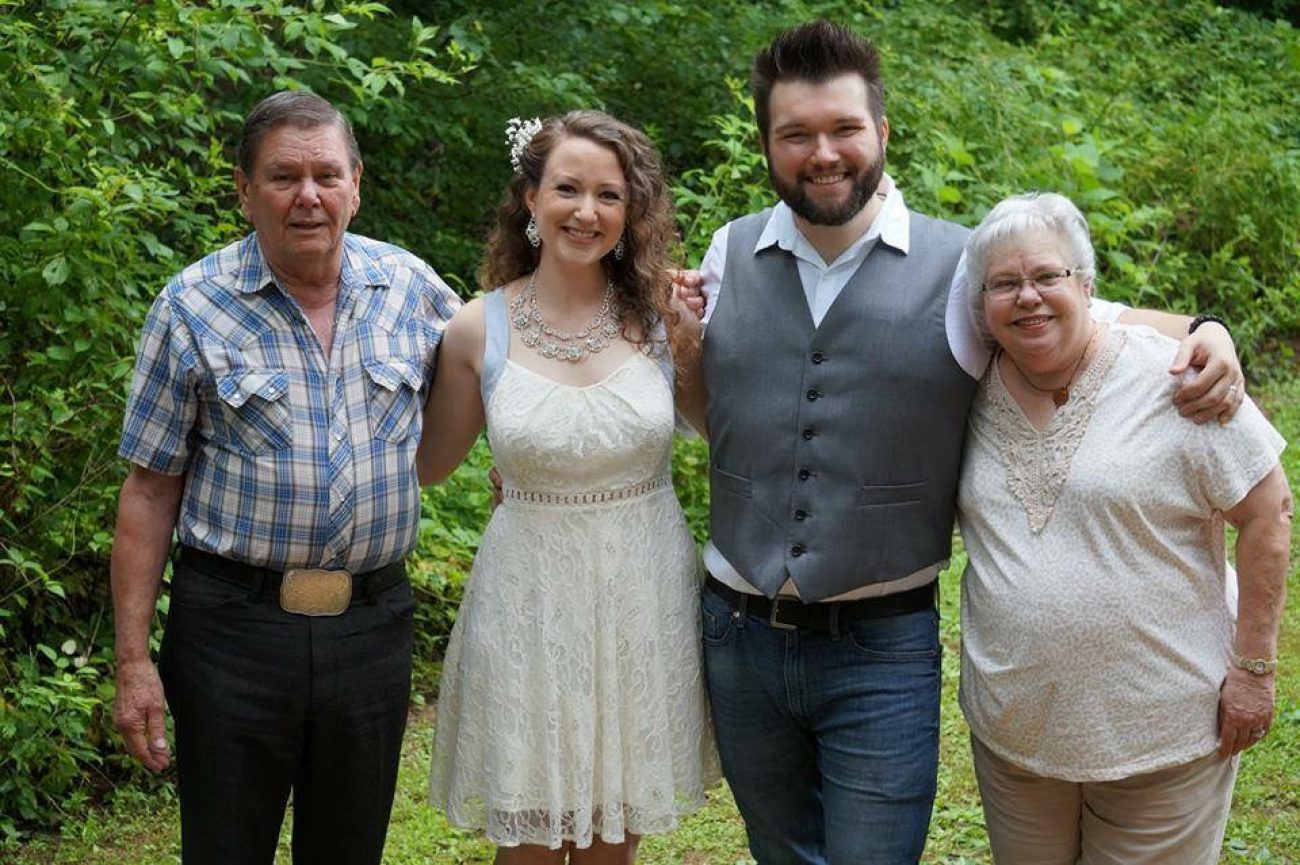 When we left Fredericksburg, TX we didn't have many plans. We loved the area and really wanted to see more of it, then we were told that some of our favorite people were headed to visit their friends in Kerrville! We made plans to stick around until they got into town. We asked around to see if anyone had a driveway we could park in to stay a few days and wait for our friends to show up. Turns out, the very people our friends were visiting (Gene and Cora Jean) had 30amp hookups and water in their driveway! SCORE! We're headed to Kerrville!
We ended up in Kerrville a couple days before @chirpandgrowl so we had Mr. Gene and Mrs. Cora Jean all to ourselves.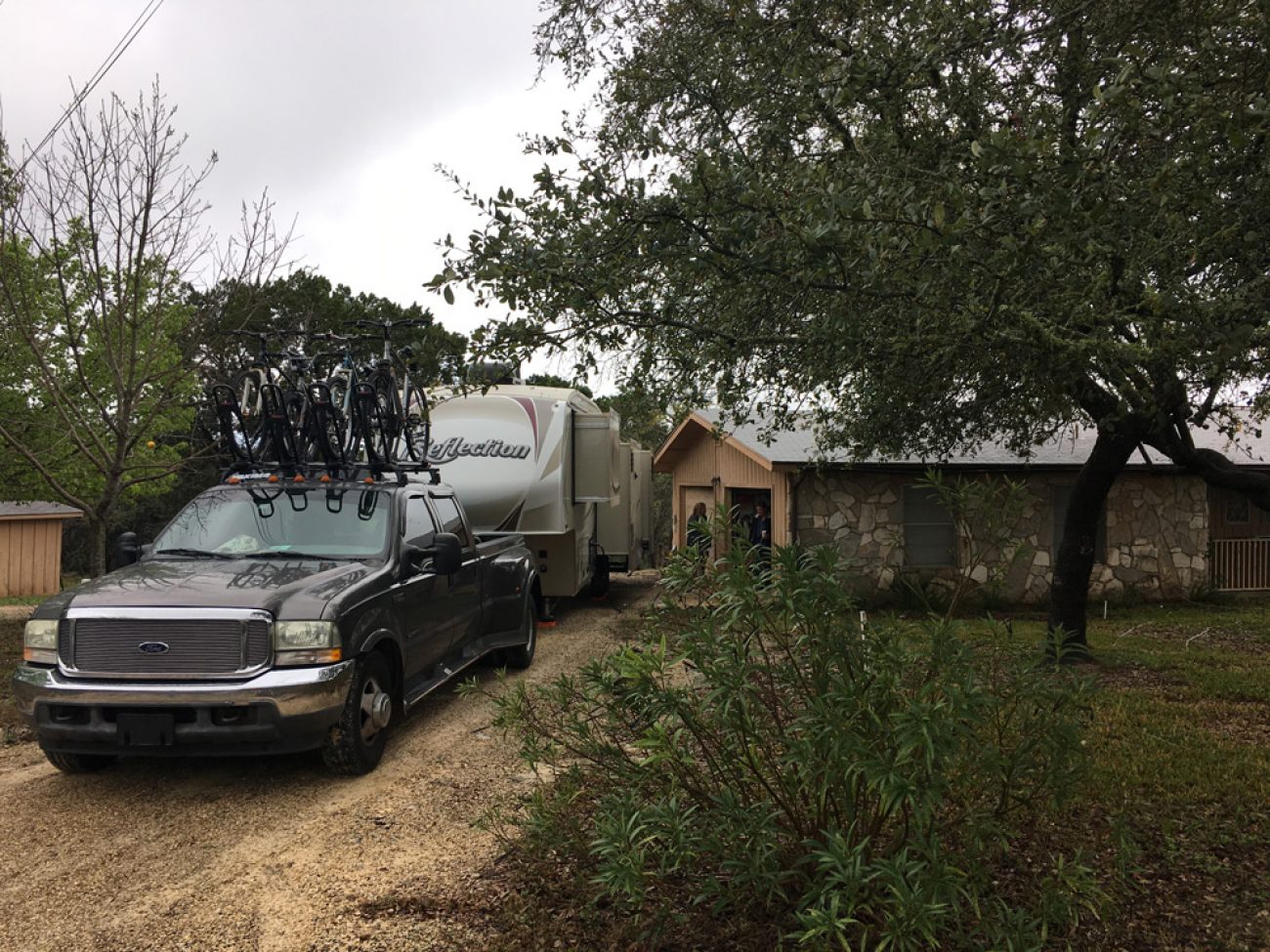 Nate (Growl) has a great story about how he met Gene and you can read about that here. Trust me, it's a GREAT story.
Gene is a very accomplished muscian. He has played with huge country music stars since his first paid gig at age 9. Check out his music here.
We were so excited to finally meet them. Every now and then you find people who treat you like family (sometimes better than family) and you just don't want to leave. That's exactly what happened to us with Gene and Cora Jean. My goodness. What great people they are. Funny, generous, talented (check out this short video)... I could go but I won't. 
Not only were they willing to let us stay in their driveway for free, they invited us to 2 dinners and brunch and a cookout when Nate and Ashley arrived. We all walked over to their neighbor's house (Ty and Michelle) and we all stuffed our faces with the most amazing hamburgers, hot dogs and all the fixings and sides you could ever want. They even gave us a bunch of eggs from their chickens. Those eggs were the best eggs we have ever had! Ty and Michelle are some of the kindest people we have encountered so far. They gave us a tour of their unbelievable home which Ty built all by himself...on the side of a mountain. It started as a small house but has been added on to several times and it's the coolest house! They have done amazing work and were so kind to show it to us. 
While we were there, Ty offered to let us stay at his mother's cabin which wasn't being used at the time. We politely declined because we were ok with 30amp and water but told them we may take them up on that offer another time. Turns out, that happened sooner than we thought. 
We found a few fun things to do inbetween visiting with Gene and Cora Jean.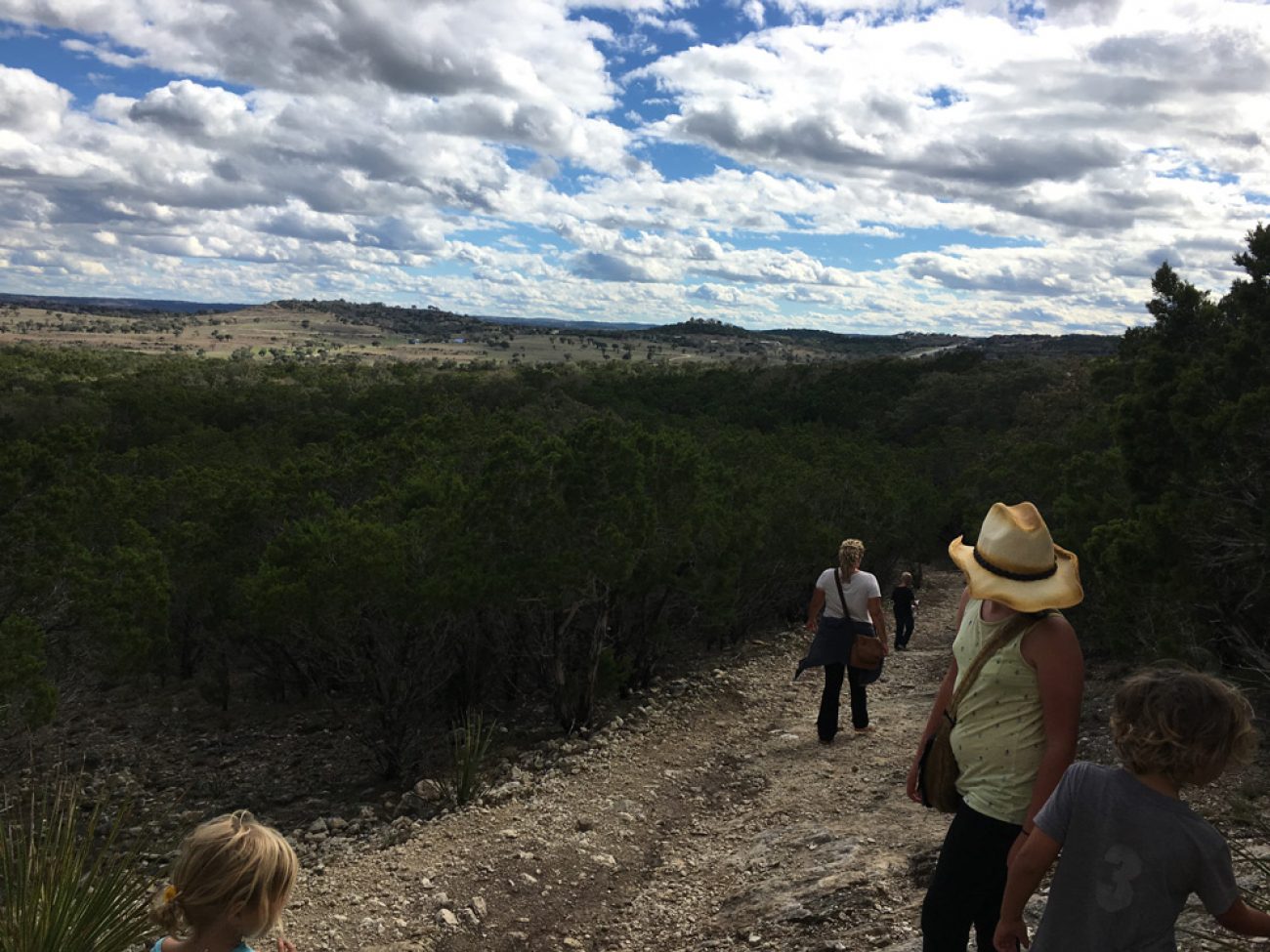 We found a great park to walk around, a cool palayground and also, the Stonehenge!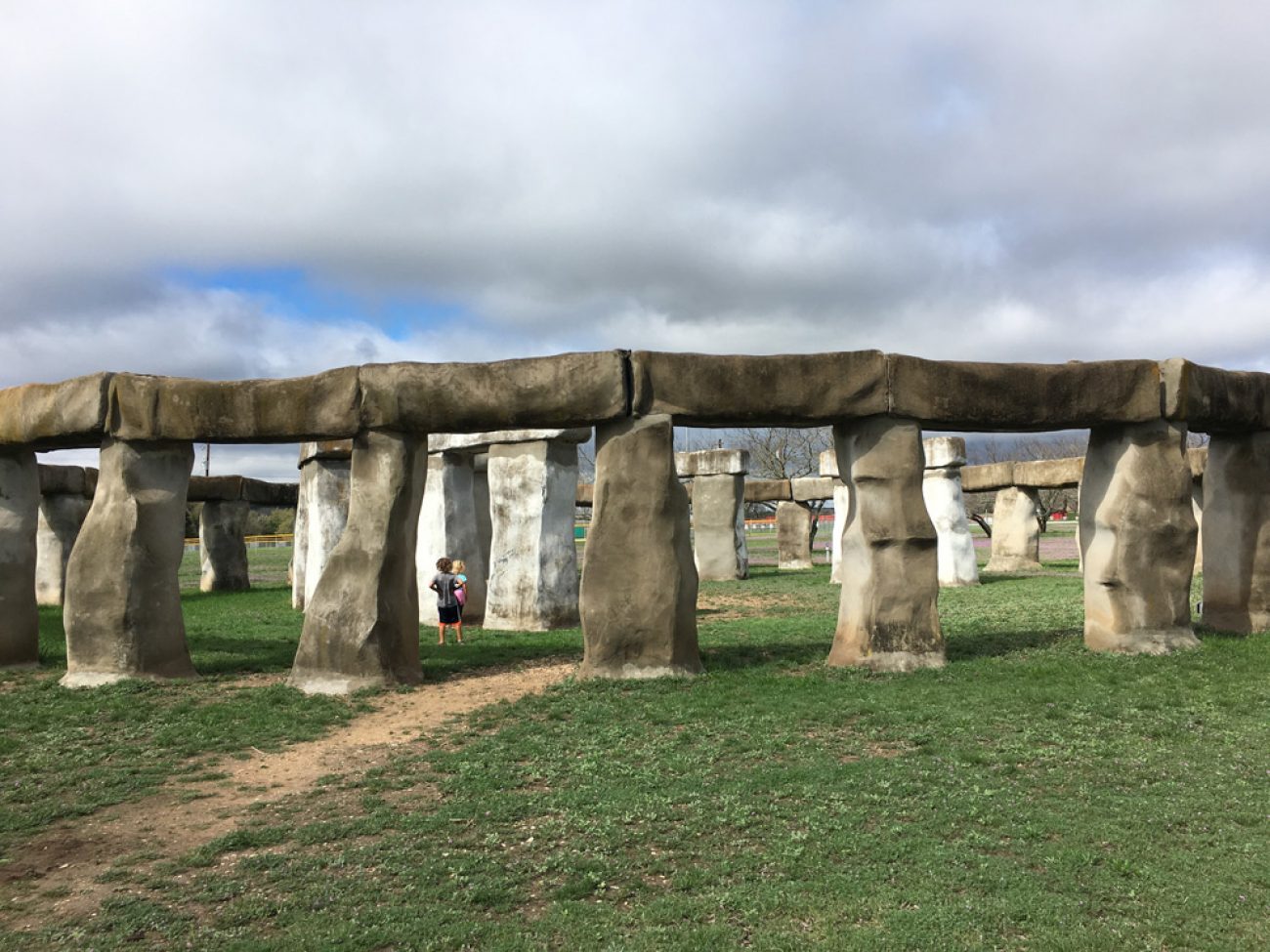 Well, ok, a mini replica of the Stonehenge.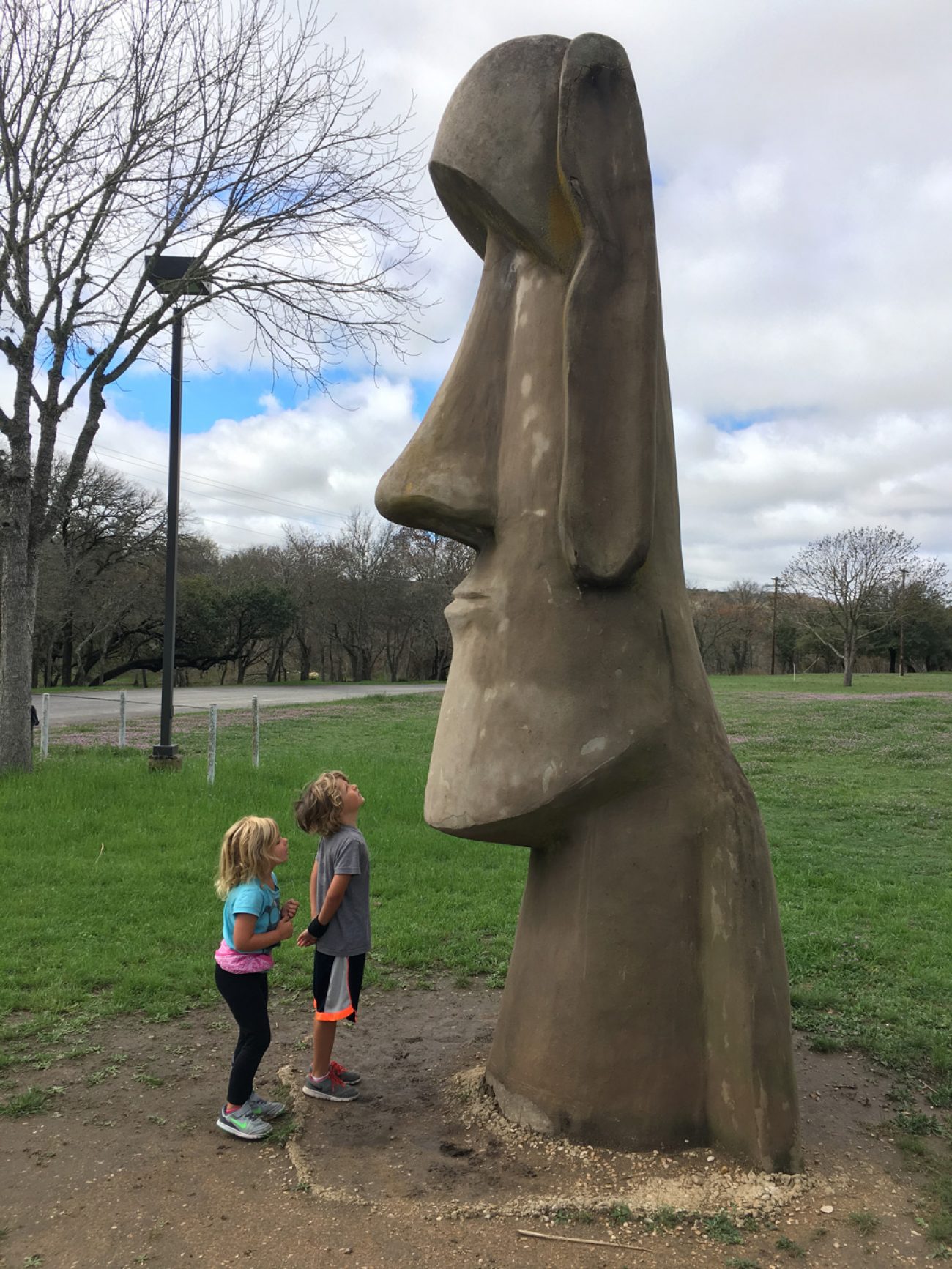 Ran-dum-dum (you give me gum-gum), but fun-fun for the kids to see!
We all felt the love Gene and Cora Jean gave us, especially the kids. Jax had mentioned to Gene that he had a lufa seed that he wanted to plant somewhere that he would be able to come back and see if it had grown. Gene offered to let him plant it right in his front yard.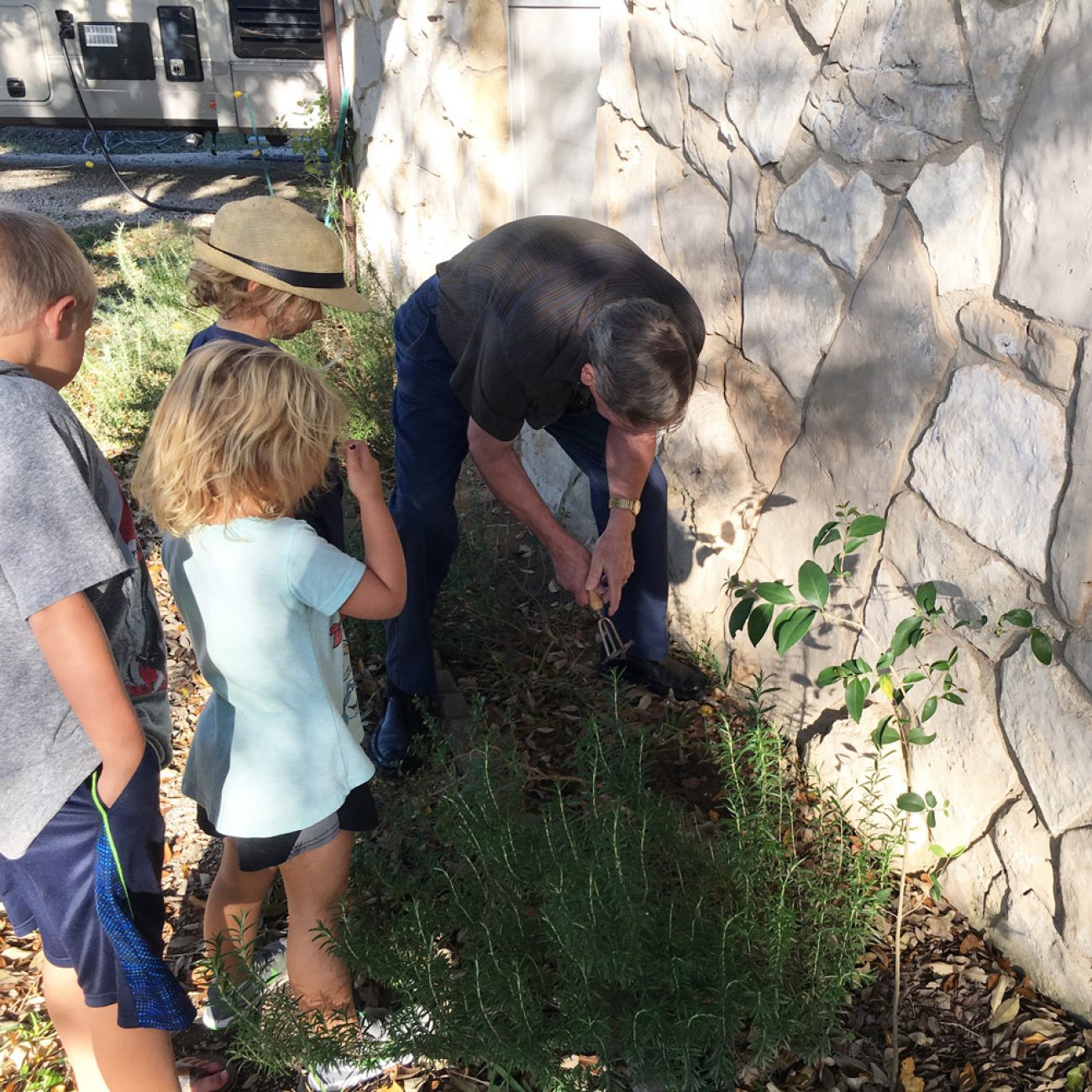 I'll never forget the look on Jax's face. Pure joy! It makes me cry just thinking about it. This is what it's all about. Meeting people and forming real relationships with them. Relationships that will last and that we will remember forever. We will never forget Gene and Cora Jean, Ty and Michelle, and Nate and Ashley. Such special people to us!
We seriously had a hard time leaving. Our kids left notes and gifts for them and have talked about them often and have already asked if we can go back and visit them. We will for sure be making our way back to good ol' Kerrville.
When we left, we drove an hour west to Junction, TX for an appointment for our RV. We were getting no signal to our trailer brakes and we needed to get that fixed ASAP and the only place we could find that could get us in that day was in Junction.
When we got there and had it assessed, it was worse than we thought. We thought we just needed to adjust the brakes on the trailer, but once they got in and started looking at them we needed a lot more than that. The brakes themselves were worn down and chipped. The magnet that activated them was worn down to the wires. Our wheel bearings were shot. Even on of the rotors was malformed from the extra heat and friction the messed up brakes were causing.
Of course they didn't have the parts and it would take a day to get them. We checked around for hotels and I was not going to stay in the ones we found. Jon called Ty and we ended up driving an hour back to Kerrville to stay at Ty's mother's cabin.
It really worked out great. We ended up spending less money in gas to get to Kerrville than we would have spent on a hotel in Junction, PLUS Ty let us know that we could do laundry at the cabin. WAHOO! It's the little things that make us happy, like not having to go to the laundromat!
It couldn't have worked out more perfectly and we know God's hand is in the details. Not everything goes the way we want it to, but when we see things line up like this, we know who is responsible for it! Thank you, Jesus!
We drove back to Junction, they got everything hooked up and we realized that the trailer brake controller itself was bad, too. Thankfully an auto parts store nearby had one. After a few more hours at the local library and we were finally on our way.
Here's the crazy thing - if that old brake controller hadn't started acting weird, we would have never taken it in to get it checked and we could have easily sized up an wheel, broken an axle and had a nasty wreck. Somebody was looking out for us. And guys, make sure you get all your wheels, bearings, brakes checked on a regular basis. Ours shouldn't have been like this in less than a year of travel, but a combination of really cheap grease, an old brake controller that didn't intelligently apply pressure and some issues with our break away cable really jacked everything up and we didn't realize it.
The guys at Rite-A-Way were really great. They fixed our breaks and were so nice to work with. And they took the time to show me every piece of the process.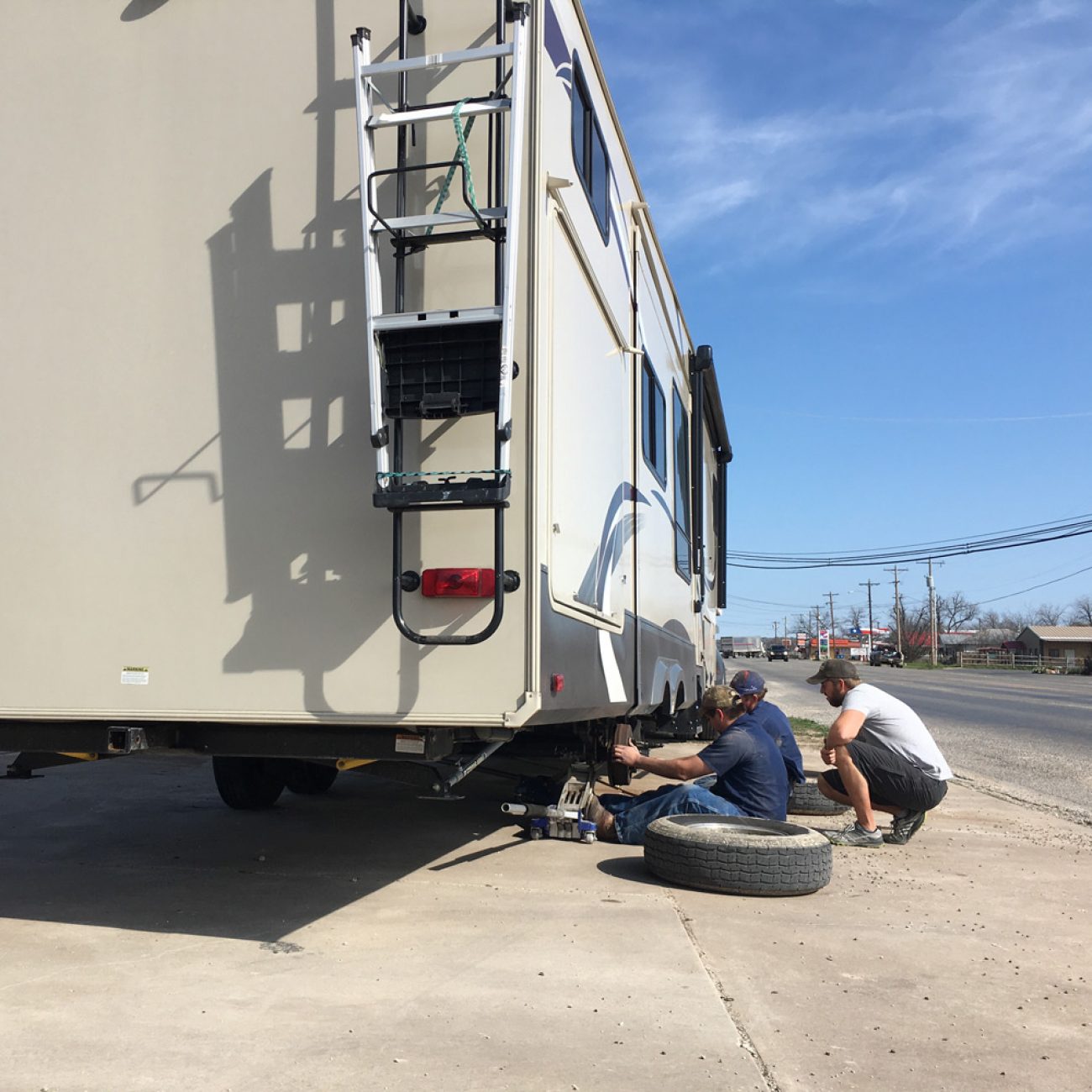 If you're in the area and need work done on our truck or trailer breaks, check these guys out! 
Bonus! The first day we were in Junction some IG friends @rhondahendricks and @joehendricks let us know they'd be in the area at lunch time and we were able to meetup at a local restaurant and get to know them better.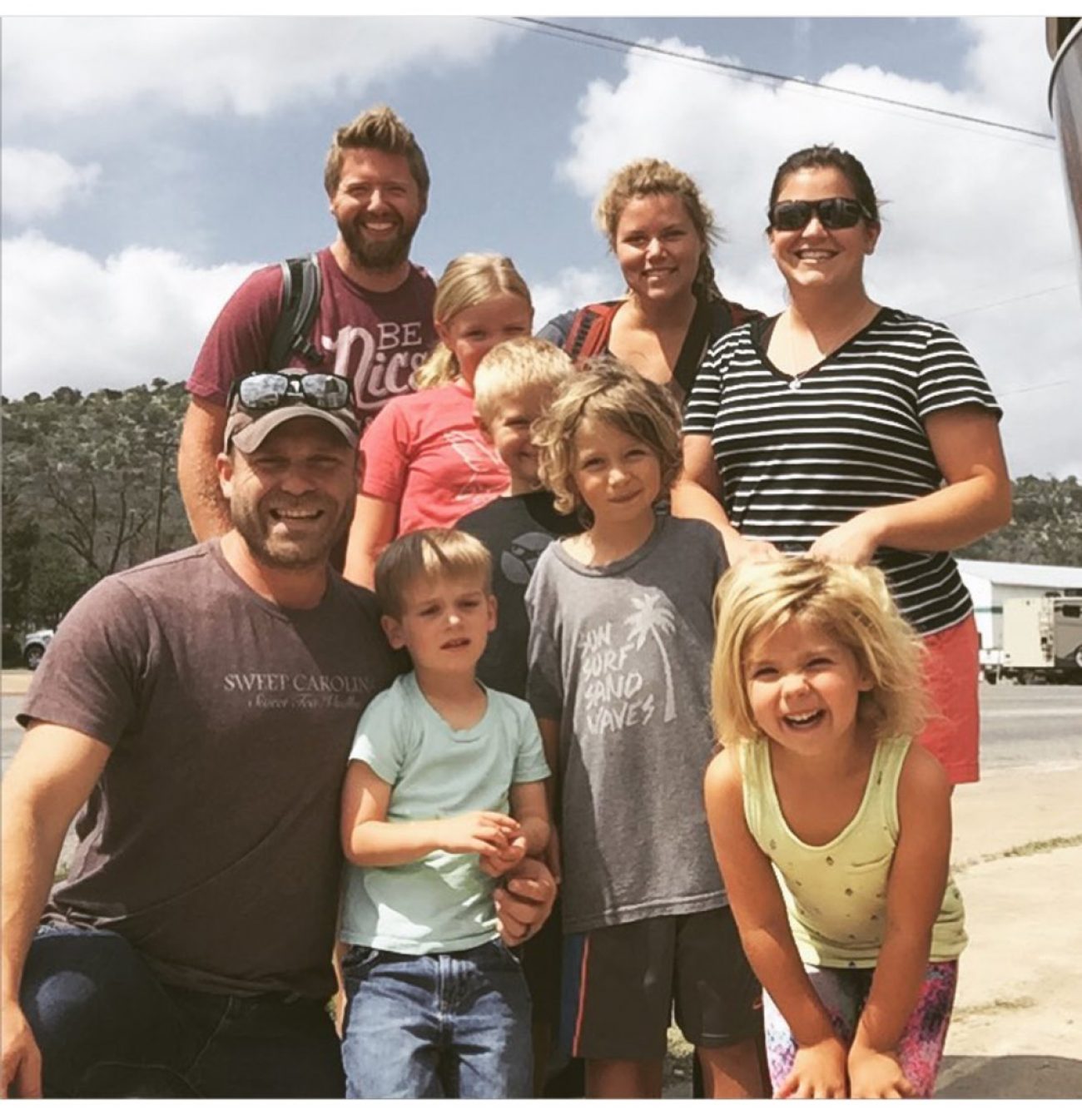 They are such a great family and we hope we get to run into them again in the future. If you love photography, look Joe up here. He's traveling the country doing wedding photography and photographing some amazing landscapes along the way. 
We had so much fun in Kerrville. Many thanks to Gene and Cora Jean for letting us block their driveway for more days than we had planned on. Thanks to Ty and Michelle for including us in the cookout and for being so nice to us and our family. We have met some great people along our path and Kerrville holds a special place in our hearts.
We're cutting it close to the time when we need to be up in La Grande, Oregon so we're going to be moving a lot quicker than we like to. We have a lot of cool places we want to visit before our work camping job begins so let's get going!
See you soon, New Mexico!
Become a Tiny Shiny Homie!
Subscribe to our patreon-style community & help support our family so we can keep making things for you! Get early access to videos, special behind-the-scenes updates, curated music playlists, & goodies like exclusive stickers and name drops in our videos.
Signup & Become a Homie
Apparel
Grab a fun, comfy t-shirt & help support our family.
comments powered by

Disqus