Fencing Part 1 - Clearing Lines and Setting Corner Posts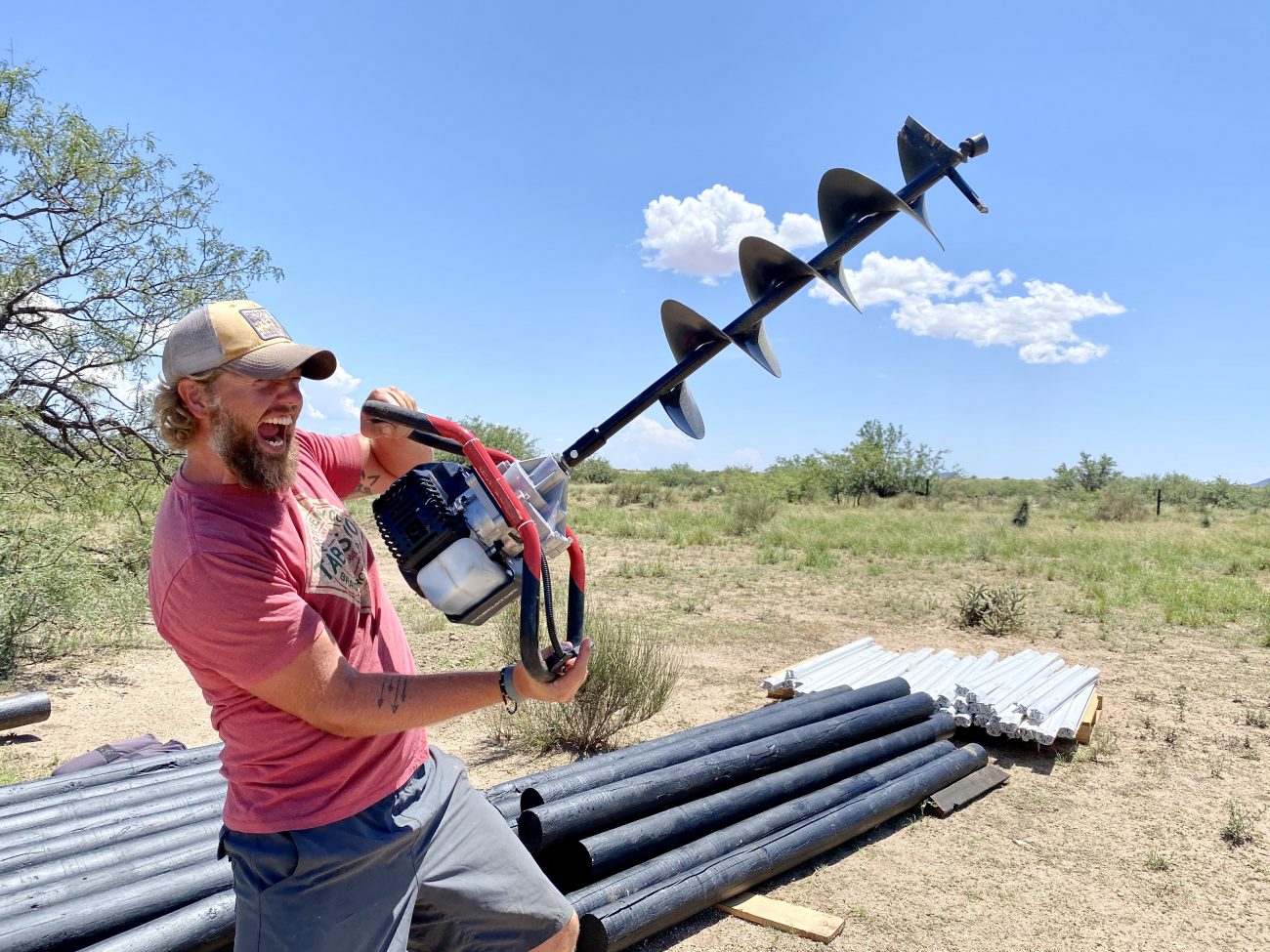 Last week we began clearing the line for our fence project and while we were really proud of how far we got, we still have so much to do. Turns out 6 acres is a lot to fence line to clear.
This week the sun has kicked our butts. it's been exceptionally brutal with every day in the mid 90's all the way up to 102 degrees and next to no wind. But despite the raging temperatures, we were able to push through and get more done. 
We have set all the corner posts and it went surprisingly fast! But let's back up a bit. You may notice that these posts are black!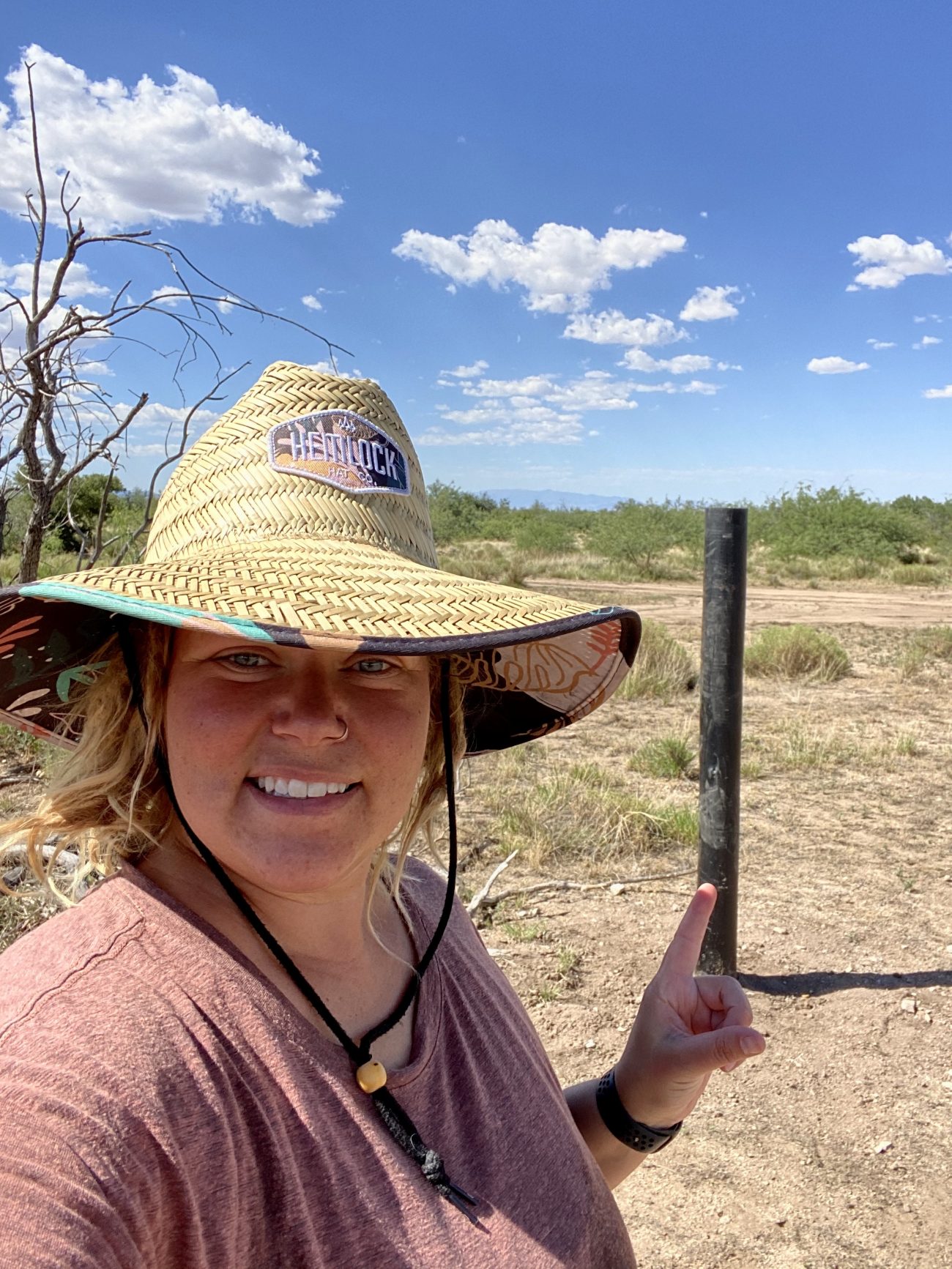 We got treated posts from our local Tractor Supply. For the corners we went with a 6/7 x 8' post. I originally wanted to use railroad ties for the corner posts, but after hearing what a pain they are to work with, we settled on these round posts. For added protection I thought for a moment about doing the Shou Sugi Ban treatment to them like we did on our deck, but that was a quick no when I remembered that these were actually treated posts. You don't want to be breathing in those toxic fumes from burning treated wood.
Before we even started clearing the lines, I was out there painting these posts with asphalt emulsion for days. My initial plan was to just paint the 3' section that was to go into the ground, but upon further research I found that it's not always a good idea to do that. From what I read, it could cause the post to rot prematurely because even with the treated post and asphalt on the bottom, the post will get wet and then all that moisture has no where to go which could cause the post to rot at the point where the emulsion stops.
To play it safe, we just decided to go ahead and paint the entire post. Yeah, it's an extra step, but I love the way it blends into the environment. Plus, they're black! And I LOVE BLACK :)

We are continuing clearing the fence lines, trimming back trees and figuring out where our gates will be placed so that we will be ready to host the fencing workshop this weekend, August 7-9, 2020, here at the Tiny Shiny Homestead. If you'd like to come out a day or two and learn how to put up high tensile fencing, sign up below, or check out our last blog for more information!

Moses from High Desert Homestead is a fencing master and he will show us all his tips and tricks for putting up a hight tensile electric fence, PLUS it's FREE! Yes, come hang out with us, learn how to install a fence, and meet new people here in the community. We hope to see you there!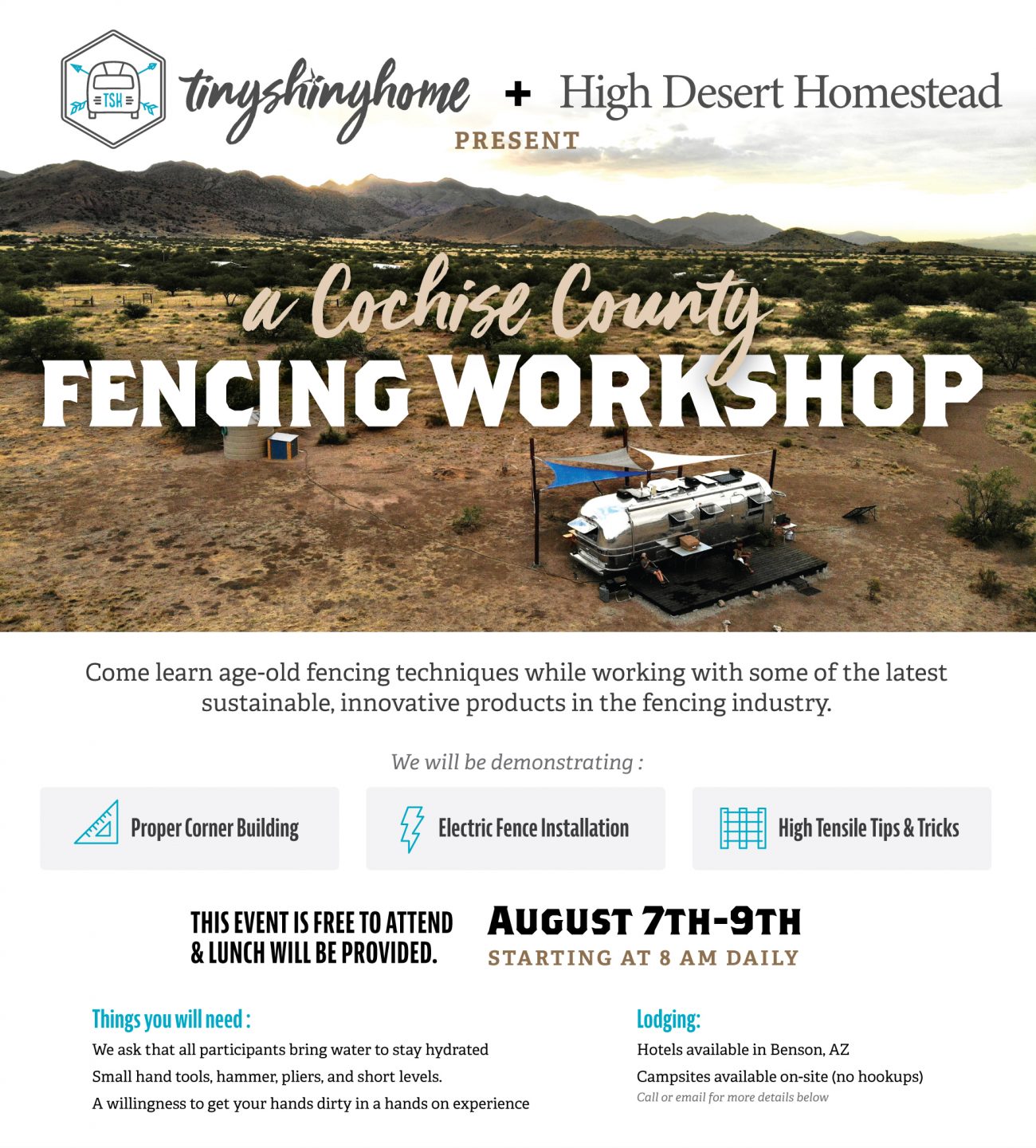 Become a Tiny Shiny Homie!
Subscribe to our patreon-style community & help support our family so we can keep making things for you! Get early access to videos, special behind-the-scenes updates, curated music playlists, & goodies like exclusive stickers and name drops in our videos.
Signup & Become a Homie
Apparel
Grab a fun, comfy t-shirt & help support our family.
comments powered by

Disqus