Moochdocking with Friends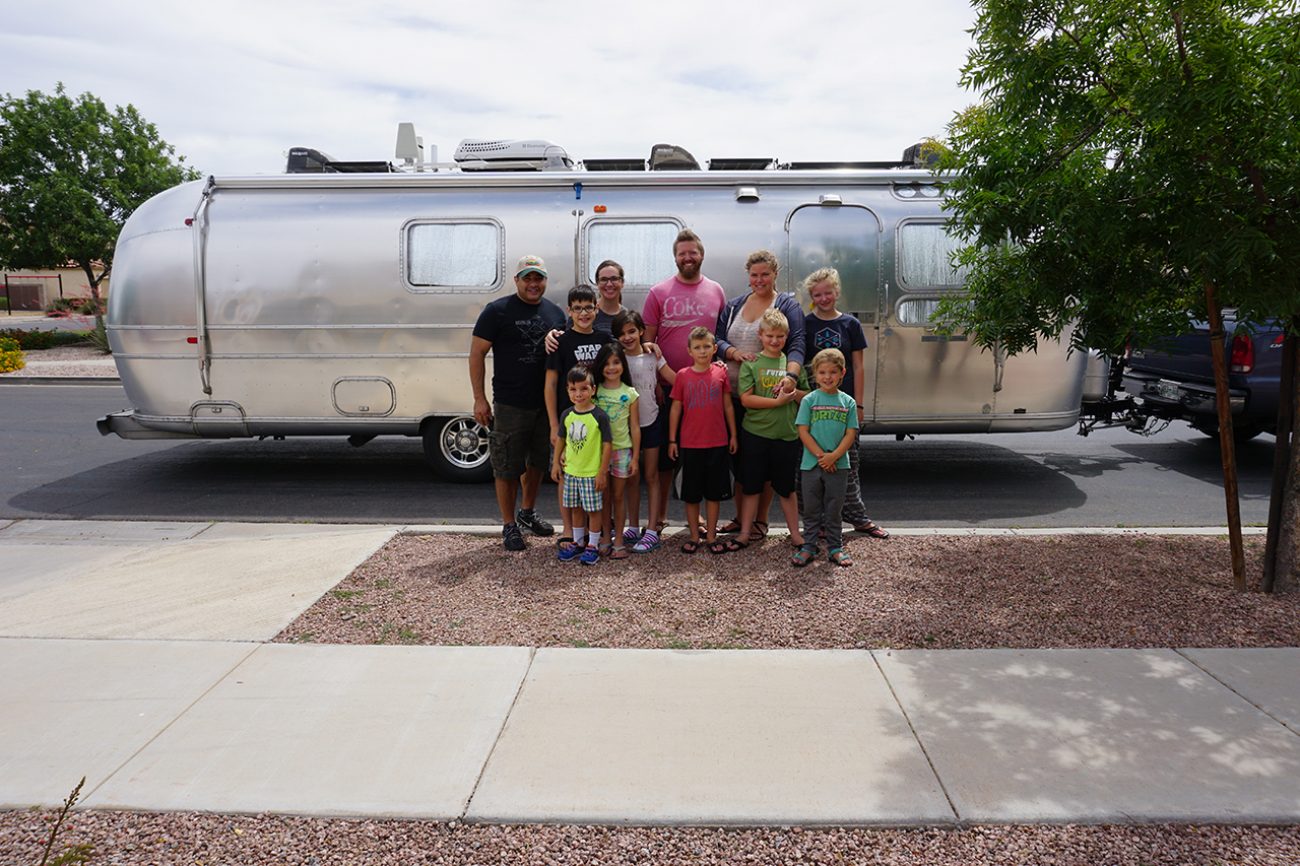 You probably know by now that we're committed to boondocking the whole month of May - #nopaymay. Well, when the opportunity came up to stay in the driveway of some dear friends, we couldn't say no!

We left Las Cruses and headed towards Phoenix but we decided to just take 2 days to get there instead of driving 6.5 hours at once. Originally we weren't even going to be in Arizona but once our plans changed in Santa Fe and we had to head south, we just thought, why not? We're so close to our friends, let's stop by Phoenix for a bit!

We overnighted in Benson, AZ to break up the drive and we kept with our #nopaymay commitment. We overnighted at a truck stop and boy were we thankful that we had bought reflectix for our windows when we were in Texas. SO. MANY. LIGHTS. They didn't bother us once we put that reflectix in the windows. We all slept like babies!
The next morning Jonathan worked and we made our way to Phoenix. It was so nice to see our friends again. Last year we met the Trujillos (via Instagram) when they offered to let Jonathan and the kids stay with them while our RV was in the shop and I was in Knoxville cleaning out our storage unit. It was so nice to be back with our friends. Our kids began playing together like they had never been separated. It's so nice when you find families that just click with you. 
We squeezed the Airstream into their driveway and they even had an electric outlet that we could run our AC on. A must when in Phoenix (geeze, oh Pete! I don't think I could ever get used to the heat there)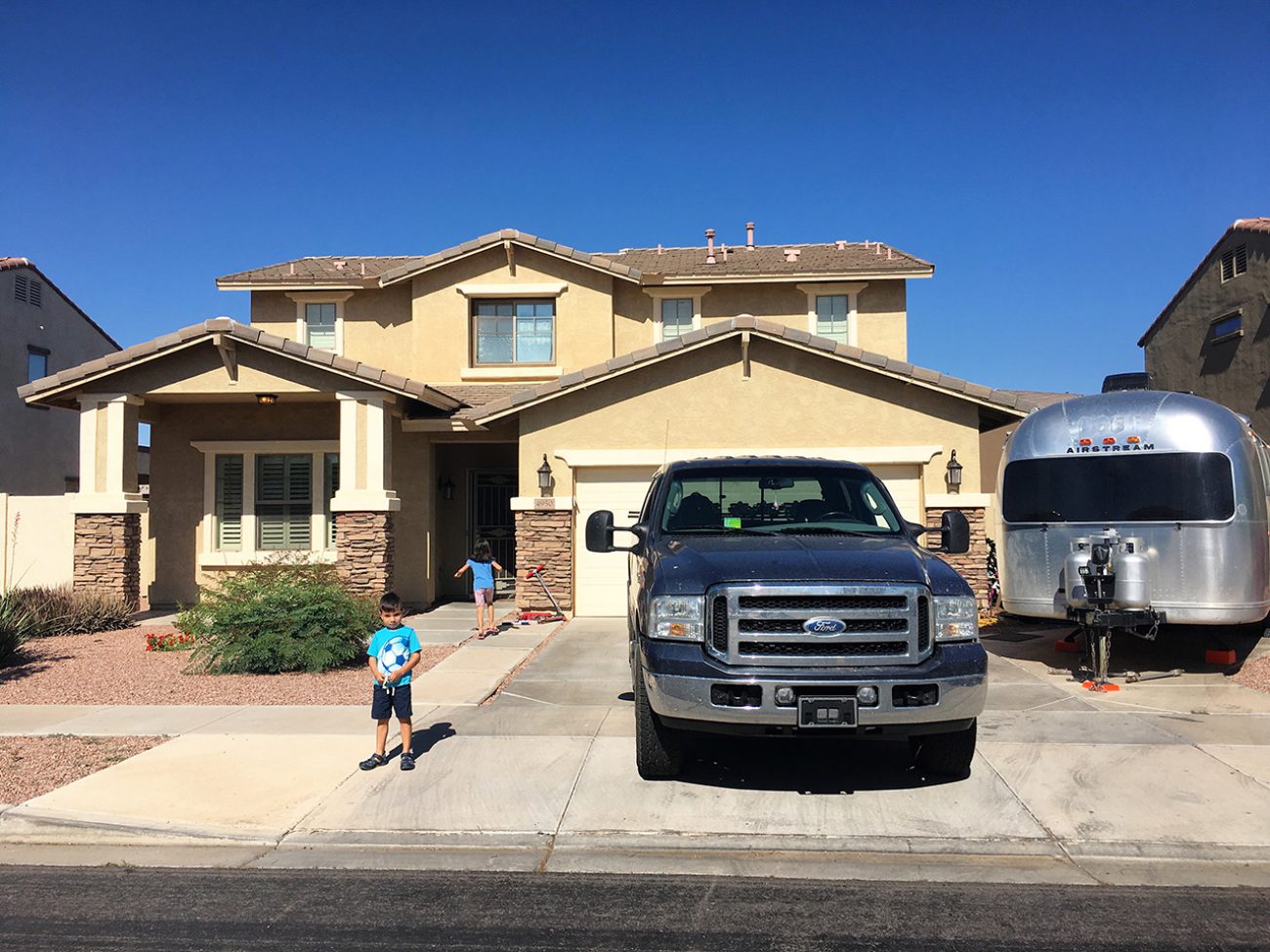 They even let us get some supplies shipped there before we arrived and told us to bring our dirty laundry to do at their place! I mean, who does that? Then there was the "here's the bathroom, take as many showers/baths as you want" comment that had us all like (heart eyes).
Michelle and Juan made our first ever moochdocking experience a breeze. It was so nice for the kids to be able to play together, use their pool, attend their son's birthday party. We got to show them our home and we got to see their 1964 GM Bus they're renovating. We cannot wait for the day we get to go camping together!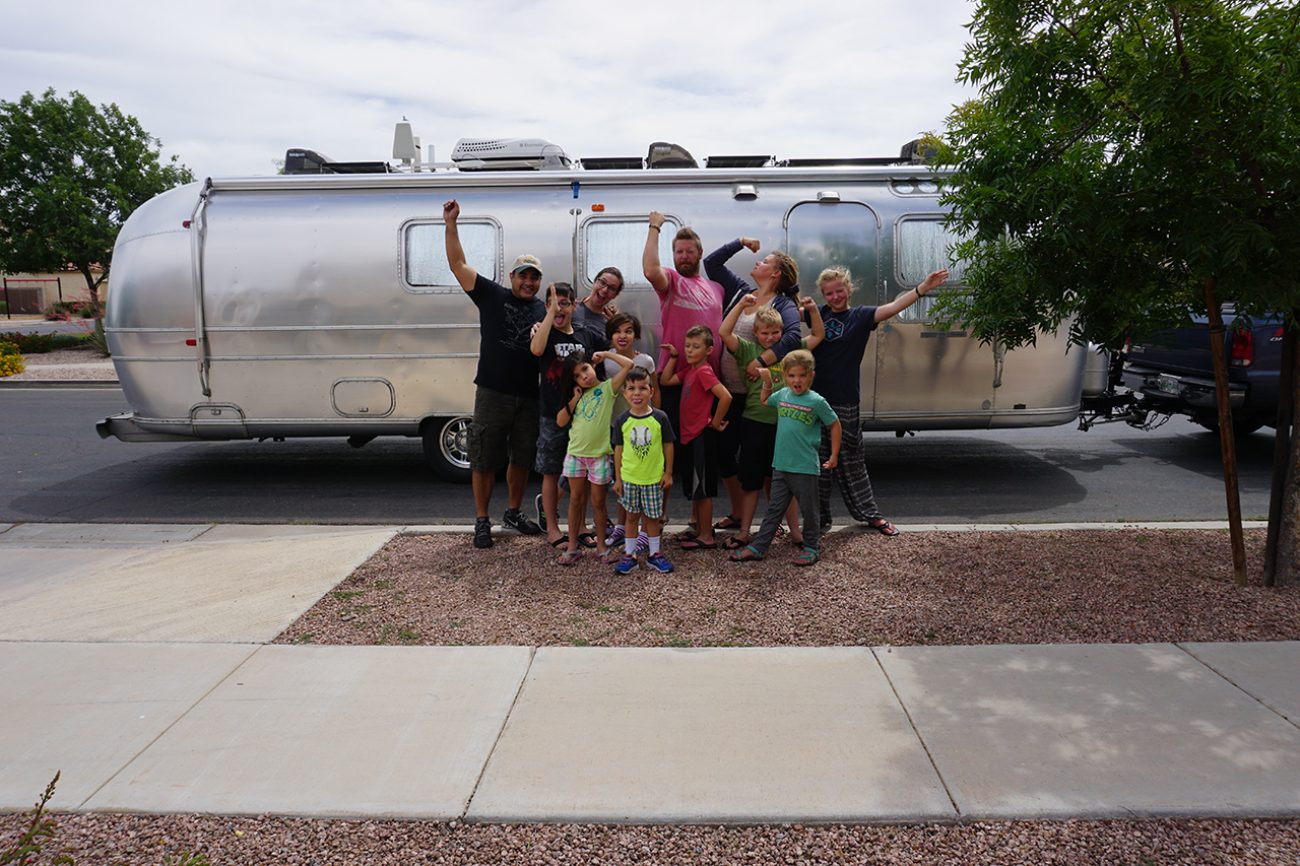 Trujillo's thank you so much for a great weekend! Your friendship means a lot to us! We'll see you on down the road!
Become a Tiny Shiny Homie!
Subscribe to our patreon-style community & help support our family so we can keep making things for you! Get early access to videos, special behind-the-scenes updates, curated music playlists, & goodies like exclusive stickers and name drops in our videos.
Signup & Become a Homie
Apparel
Grab a fun, comfy t-shirt & help support our family.
comments powered by

Disqus