We tried Virginia...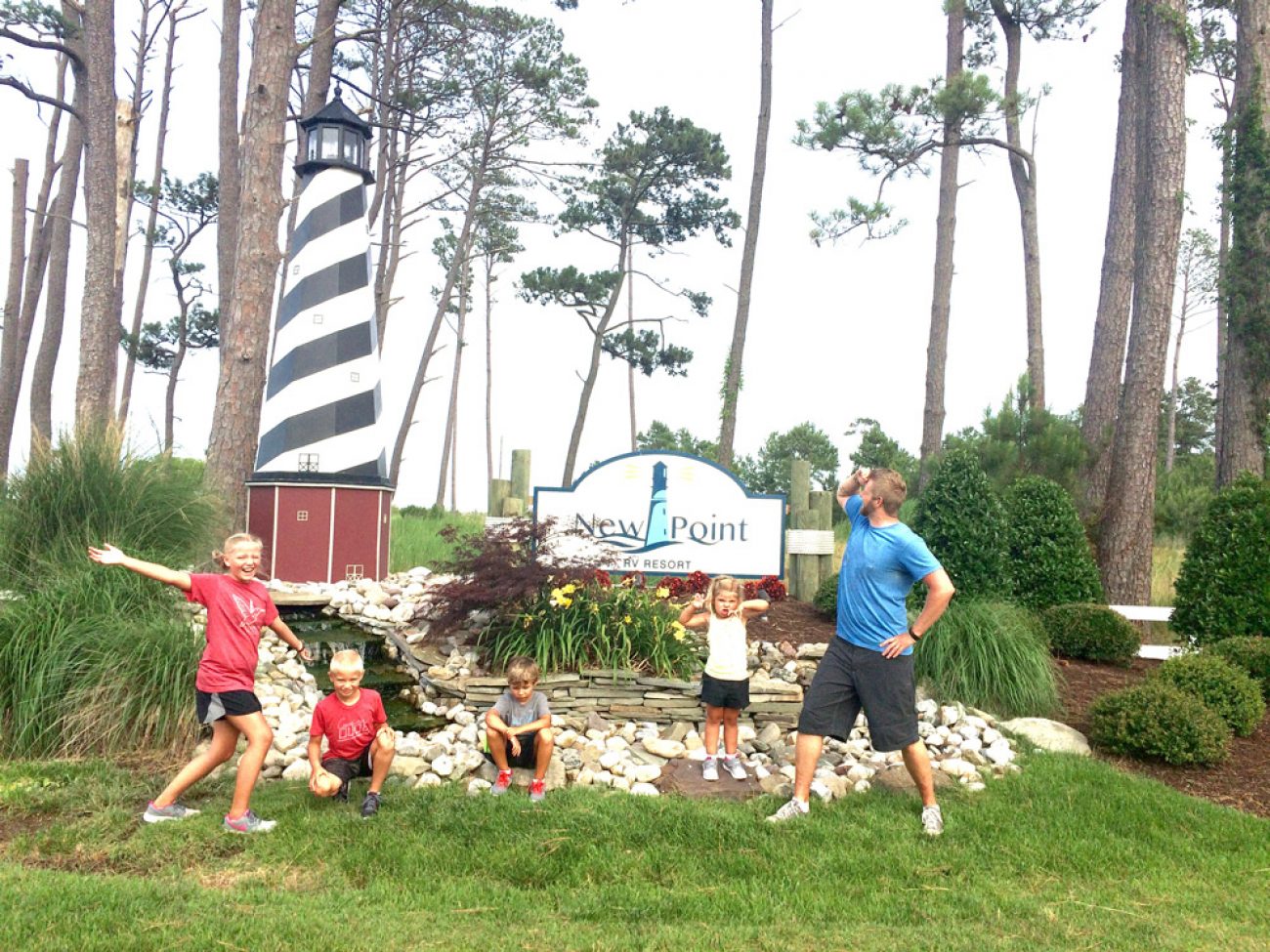 After we left Camp Hatteras in the outer banks of North Carolina, we headed north to New Point RV Resort in a small town called New Point, Virginia. Once we were about 30 minutes away from the park we thought it was really weird that we weren't seeing any other RVs coming or going. Are we going to the right place? Did we miss a turn? What could this mean?
Upon our arrival we quickly found out that this was a seasonal park meaning that there were a whole bunch of people who live here. Either just in the summer or they live here full time. There were so many RVs with decks built onto them, and additions added on to their trailers. It had a really weird vibe from the moment we got there. But hey, we're right by the water with a great view...once you look past the other RVs.

We check in and they tell us where our site is and we drive there to find someone had set up camp in our spot! Okay, so.... We circled around and went back to the office to see if they had made a mistake and the lady in the office drove down to see what was going on. This old lady with her super old dad were supposed to be in the next site over but since someone had their truck parked in her spot she just decided to set up camp in our spot. Surely we aren't the only ones that found that super weird. She was a bit ticked off that the manager asked her to pack up and move over. She took her sweet time, too, mumbling something along the lines of "you can have my spot but....." Umm, this was our spot, thanks, lady.
So, once we got our space cleared it was more than a challenge to get backed into this tiny spot. This resort has people packed in like sardines. Seriously, they would unhook people's trailers and use a tractor to get them in because there is no room for the truck to make the turn. Luckily the spot in front or ours was open so we were able to back right through that one and into ours. 
After getting set up we went for a walk out to the beach. We were right on the Chesapeake Bay. It was beautiful...from afar. Upon walking down to the beach to check it out, I managed to pick up a whole handful of freshly broken clear glass that our kids easily could have stepped on. The water was covered in sea weed and the beach had trash and cigarette butts everywhere and was so dirty. We never went back after that.  At least they have a pool... We'll make the most of it.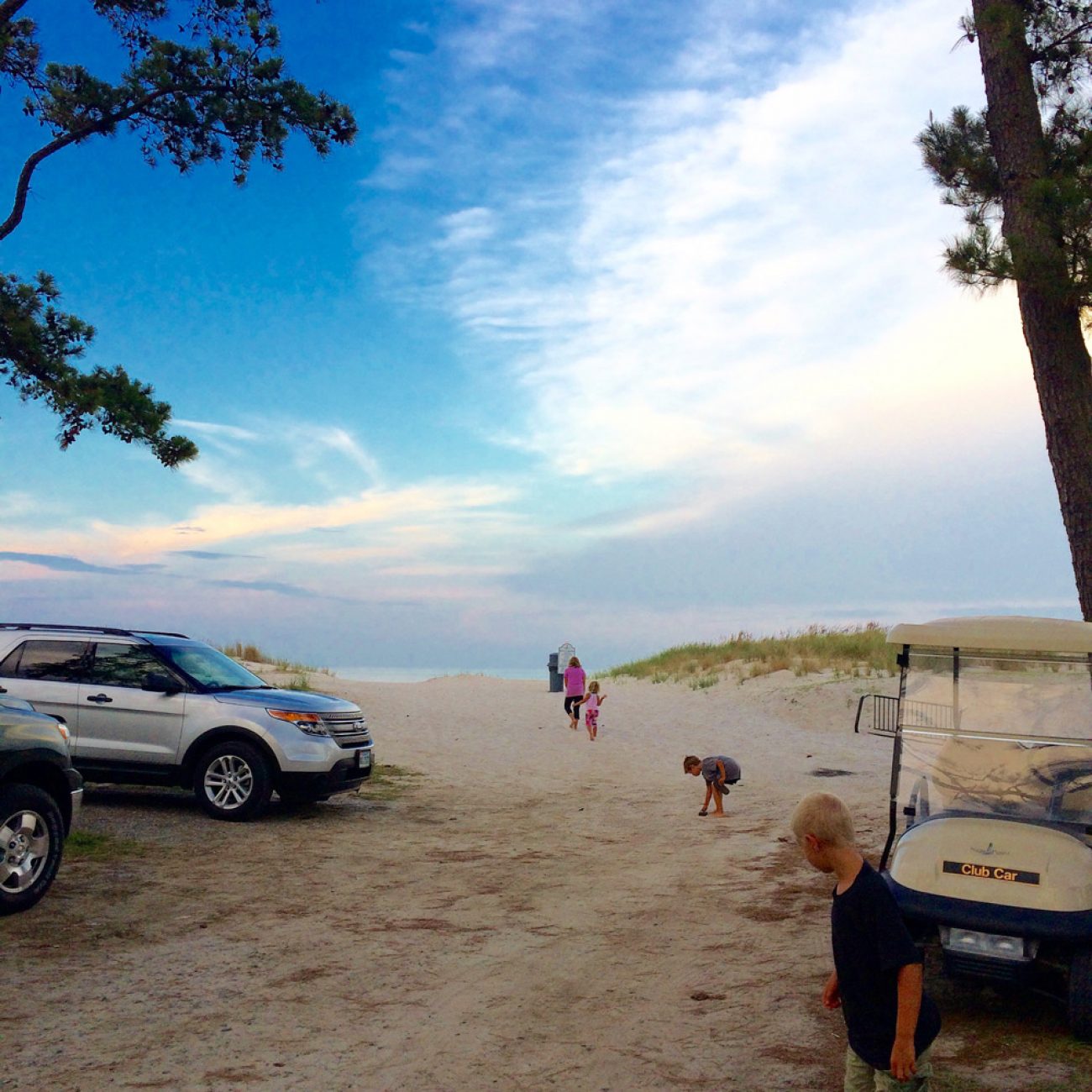 Our week there was SO MISERABLY HOT!! It was abnormally hot for that time of year which just made it seem much worse than the week actually was. The kids and I tried to stay at the pool for a good portion of the day. When it was 95 degrees outside, our trailer was a steamy 90 degrees! This is when we decided that we are getting the second air conditioner installed ASAP. We called several places that were fairly close but everyone had a 3-4 week wait. That wasn't going to happen. We finally found a place in Rochester that could get us in the following week! Sweet! Book it!!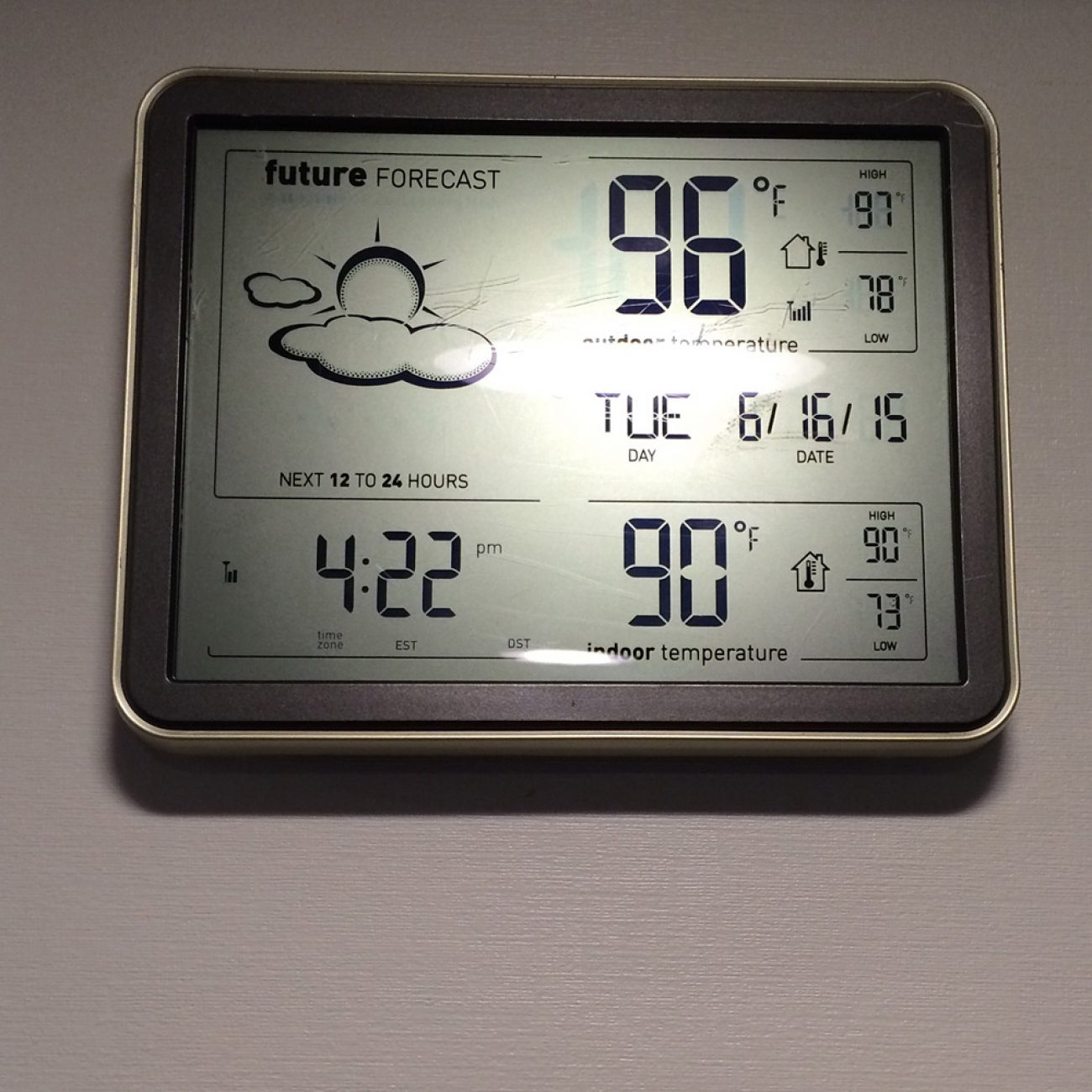 This town of New Point had one 'grocery store' and 2 restaurants. However, just know in a small town, if they don't want to be open on Monday and Tuesday, they don't have to be. If you're in search of a place to eat with mediocre food, sticky tables, dirty chairs and floor and poor service, visit the Mexican restaurant in this town. How many more days till we leave?
I will give them this...the people that worked at this 'resort' were some of THE NICEST people we have met so far. They were super helpful when it was time to get us out of our spot. The weekend we left someone had pulled into the spot in front of us making it impossible to get our truck in front of our rig to hitch up. Then steps in Bubba!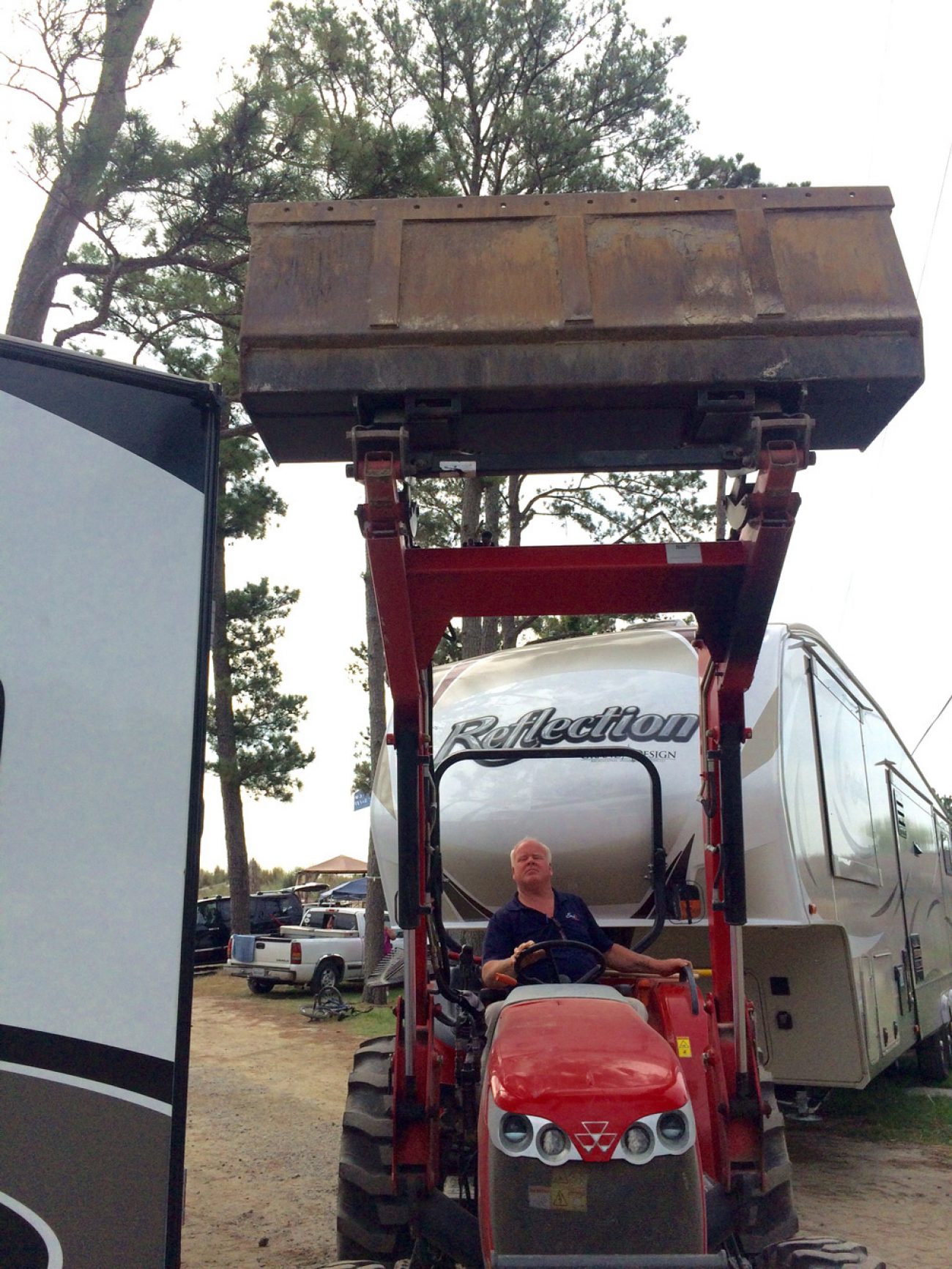 Seriously, Bubba is the man.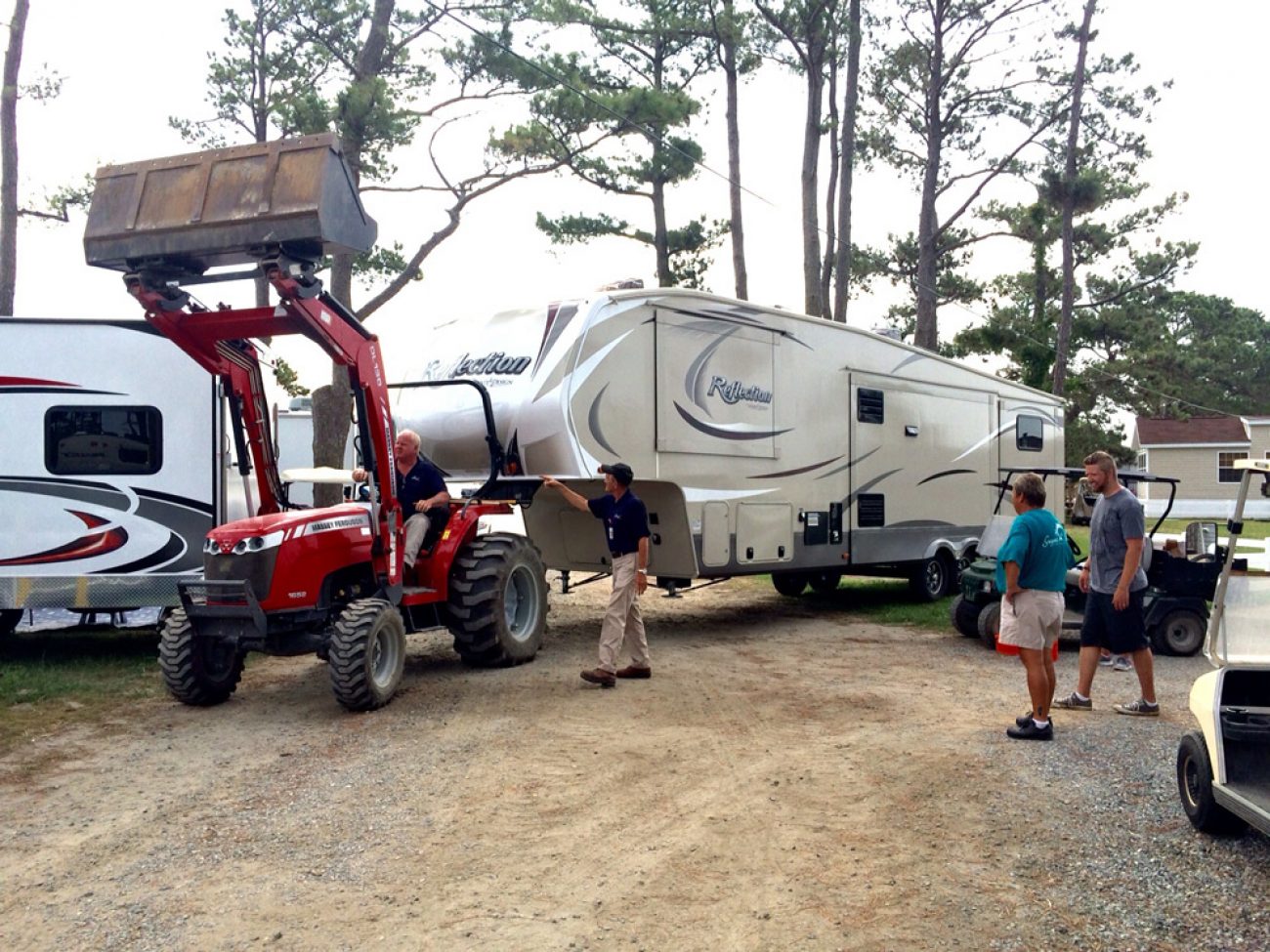 He brought his tractor down and was a couple inches away from the trailer in front of us when he was pulling us out. It took a long time and several tries but he was able to free us of the sardine can.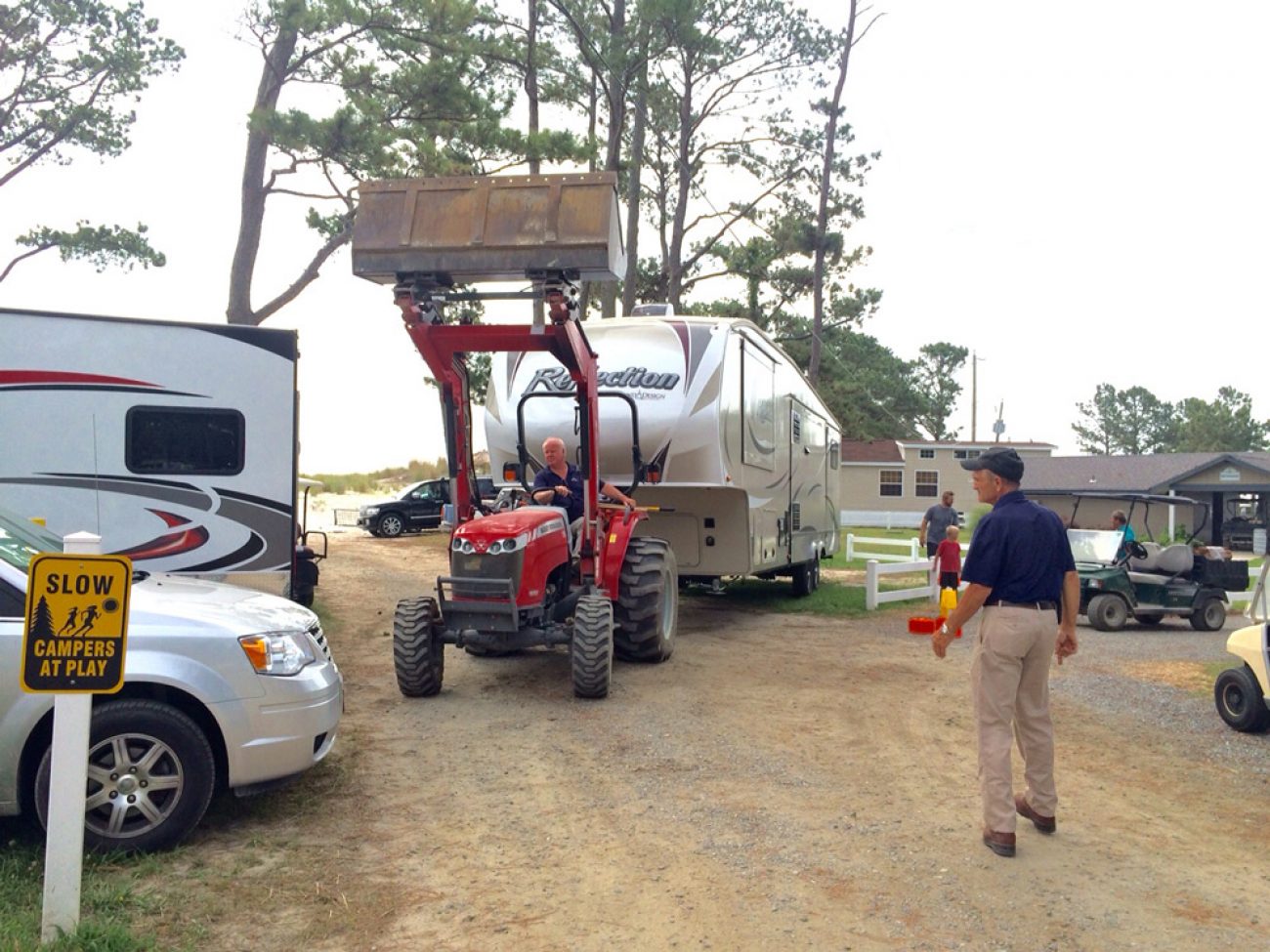 If it wasn't for the pool and for the nice people we would have left earlier in the week. We are finding out we don't love to be this close to SO MANY RVs. It just feels too much like suburbia which we fought so hard to get out of. 
We were able to go to the Virginia Living Museum and that was super fun.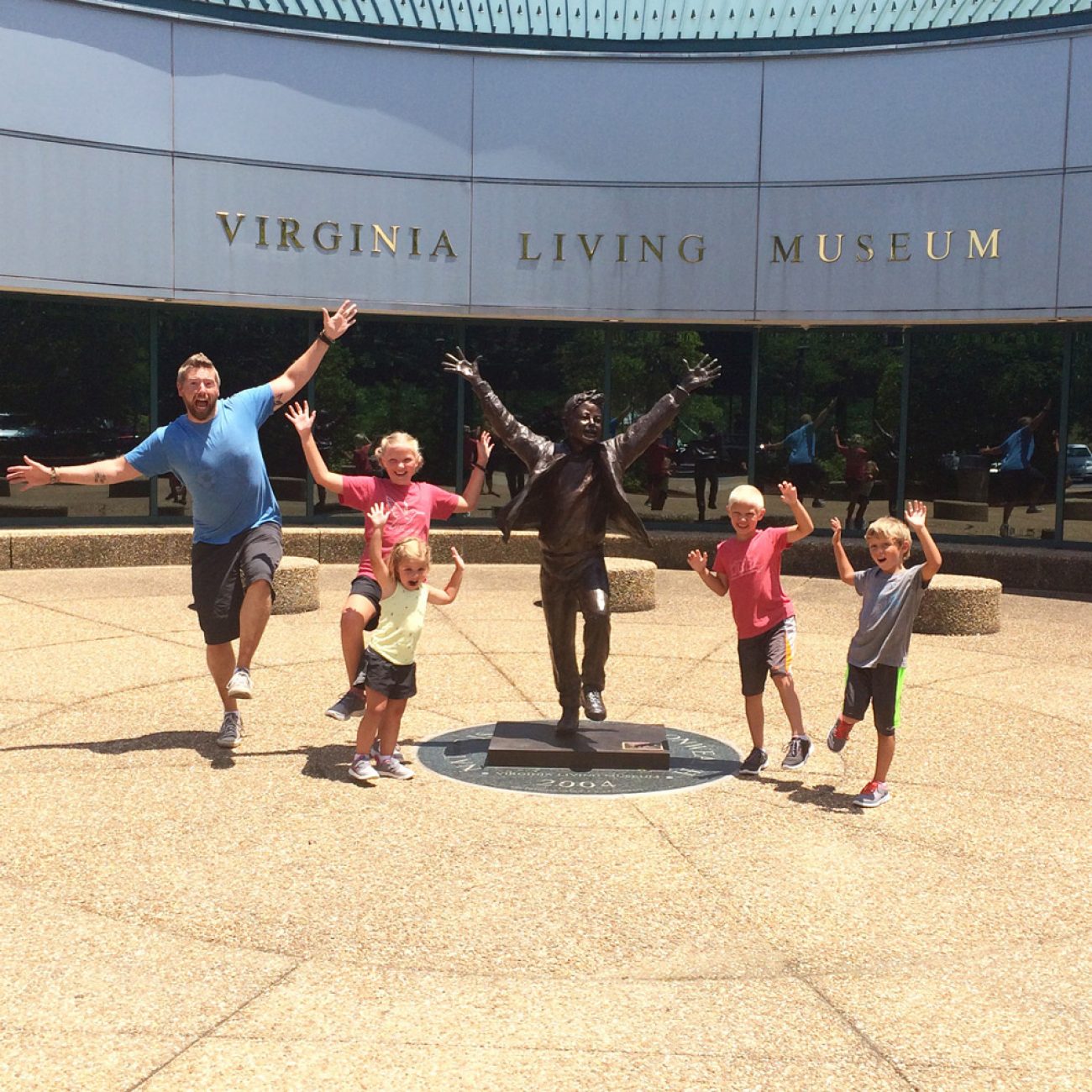 The workers there were super nice and almost made up for our bad experience that week.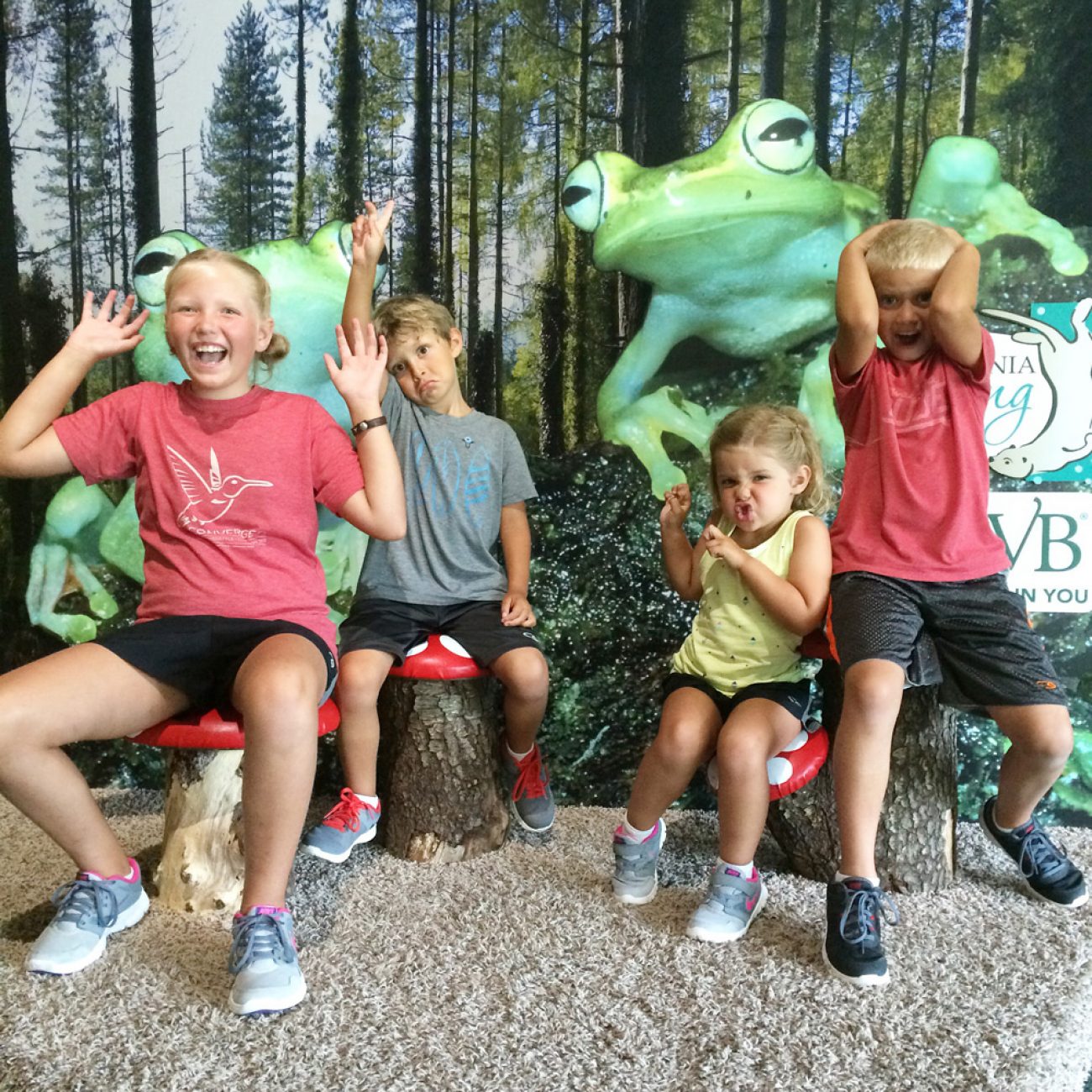 So, we were only in Virginia for a week but it left a bad taste in our mouths. Perhaps we will try again another time in a much different location. Sorry, Virginia. 
Hello, Rochester and another air conditioner!!
Become a Tiny Shiny Homie!
Subscribe to our patreon-style community & help support our family so we can keep making things for you! Get early access to videos, special behind-the-scenes updates, curated music playlists, & goodies like exclusive stickers and name drops in our videos.
Signup & Become a Homie
Apparel
Grab a fun, comfy t-shirt & help support our family.
comments powered by

Disqus