Wilcox, AZ & Chiricahua National Monument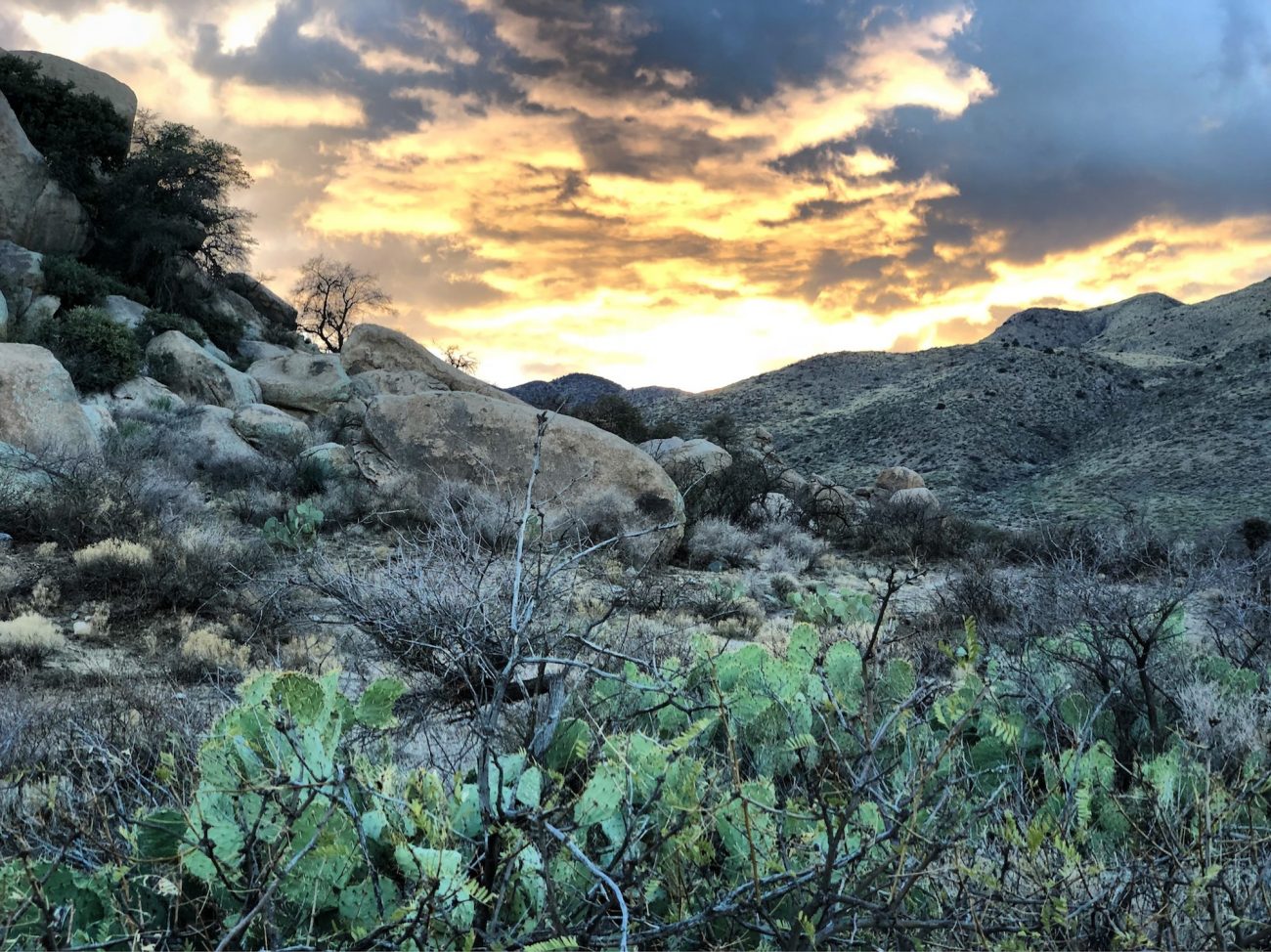 We packed up and headed out of Lost Dutchman with boondocking in mind. We had been hooked up for far too long in campgrounds. Even though they were some of our favorites, we were ready for open spaces and zero neighbors. However, it didn't quite work out that way.
We pulled into Indian Breadrocks couldn't believe how busy it was. Coming down the road, I actually spotted an empty space and told Jonathan, "Maybe we should just park there!" since we could see that it was really busy closer into the main camping area. 
Jonathan decided to keep going on down the road in hopes of finding a really cool spot near the boulders so the kids would have more of a fun place to play. We pulled in and immediately got waved down by an older lady who seemed to be living there. She told us she knew all the spots down the road were taken. Lame! 
I told Jonathan we should just turn around and see if that first spot is still available. So we maneuver the Airstream around and head back down the road only to see another rig pull in literally right in front of us! UGH! 
We then decided to just drop the trailer and go scout with the truck. Even though the lady said all the spots were taken, we wanted to see for ourselves. And it's a good thing we did cause we found a good spot near the rocks, and it was just big enough for one rig which means we wouldn't have neighbors too close to us. 
We threw out our camp chairs and left the kids to hold the spot as we went back to get the trailer. 
The next morning the place was crazy crowded! So many rigs squeezed into the site behind ours where usually there would only have been space for 2-3 rigs, there were at least 5! But look what we woke up to see!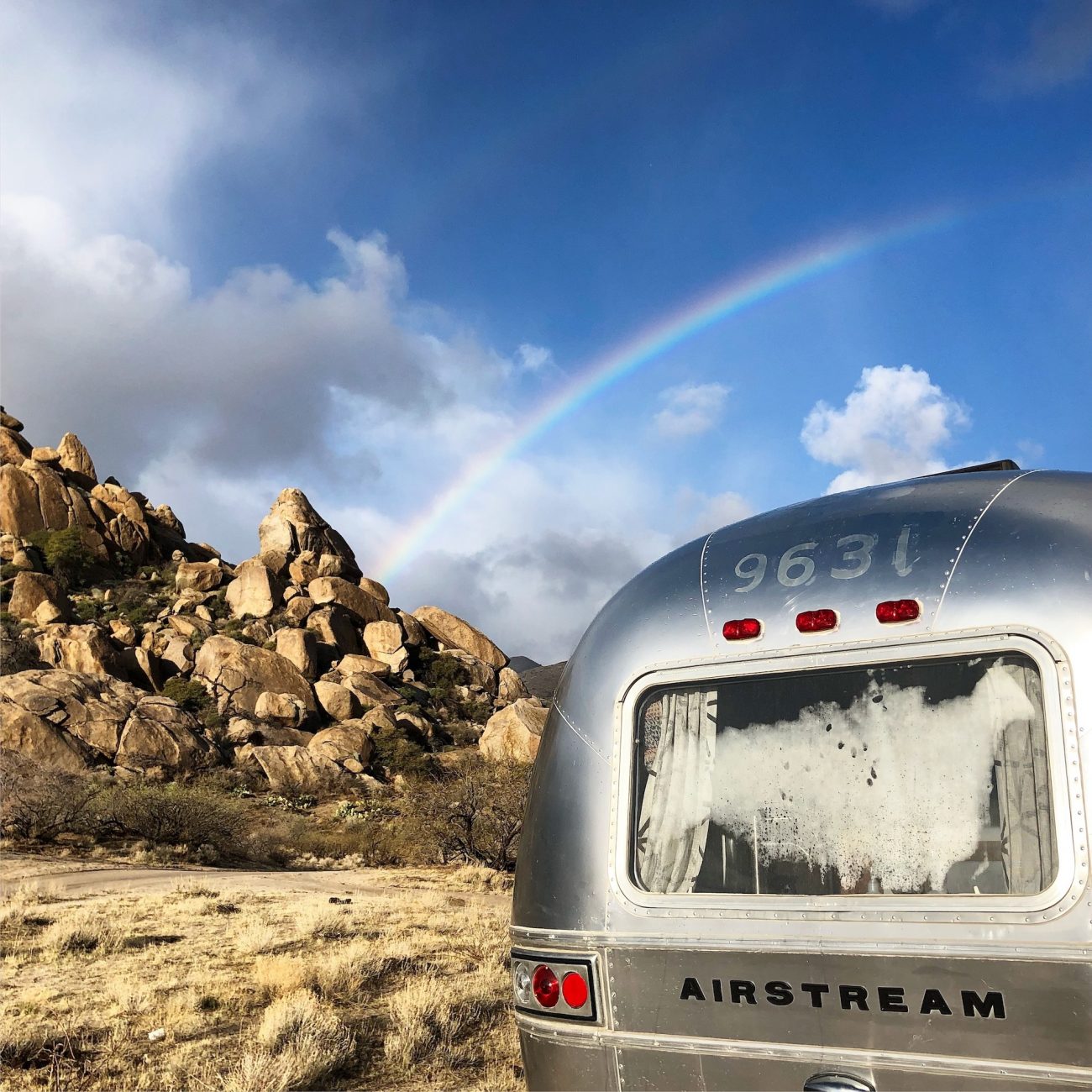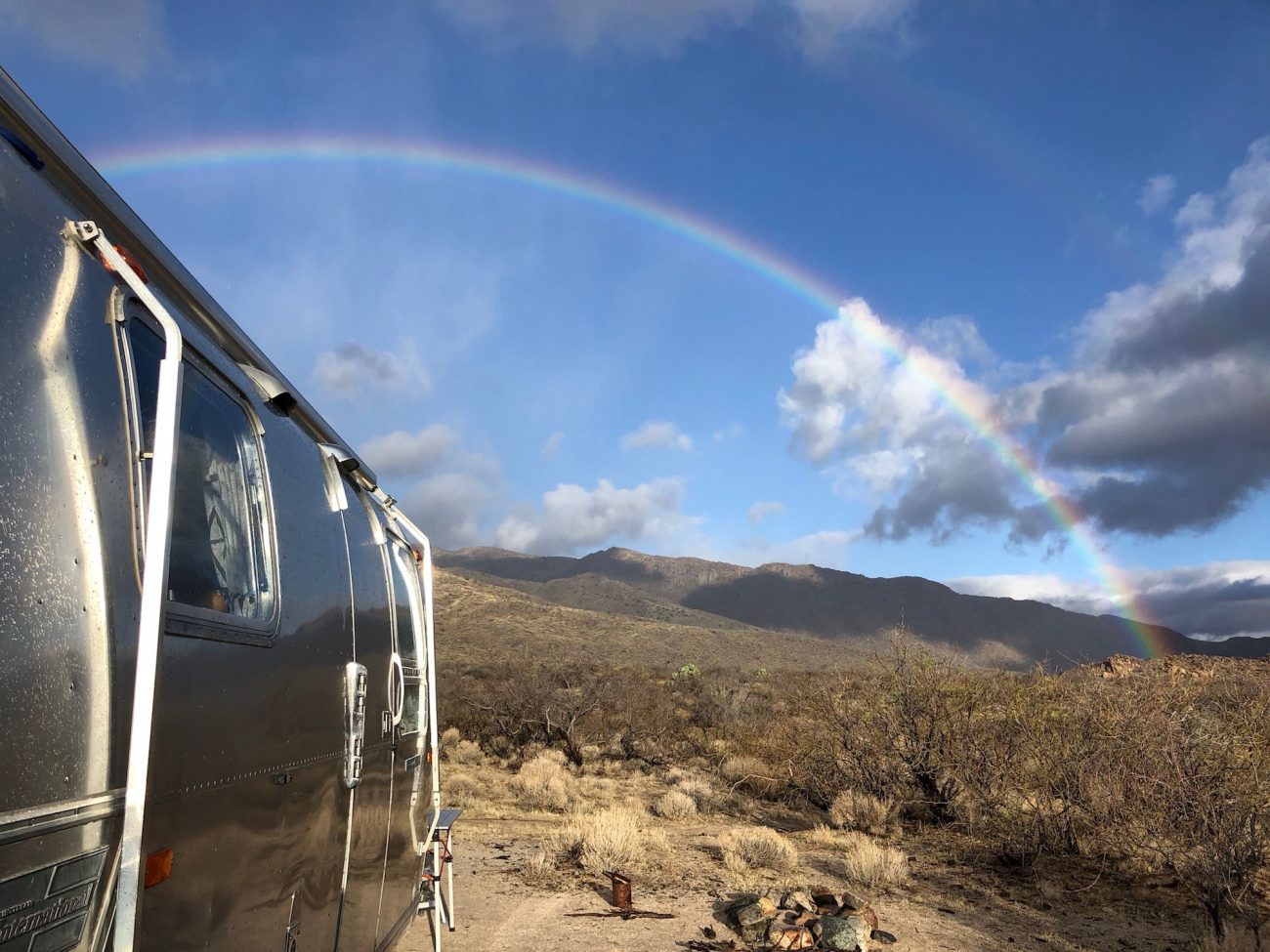 It had rained most of the night, and we were treated to a beautiful double rainbow. Jonathan and I ran outside to snap a few pictures. It was really neat to see everyone out of their campers enjoying the same rainbow with their cups of coffee. What a great way to start your day!
We stayed 6 nights climbing the rocks, exploring, and adventuring around the area.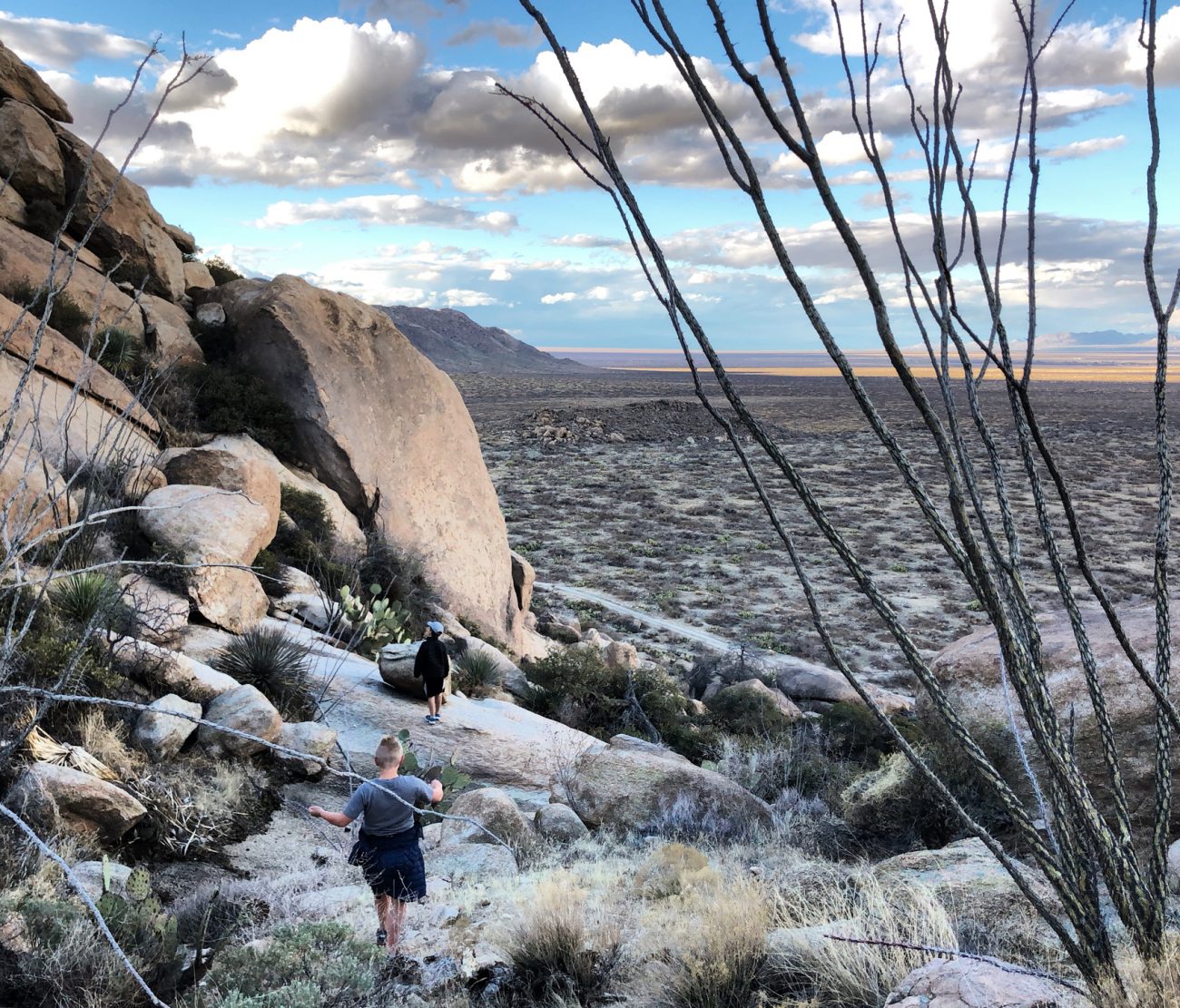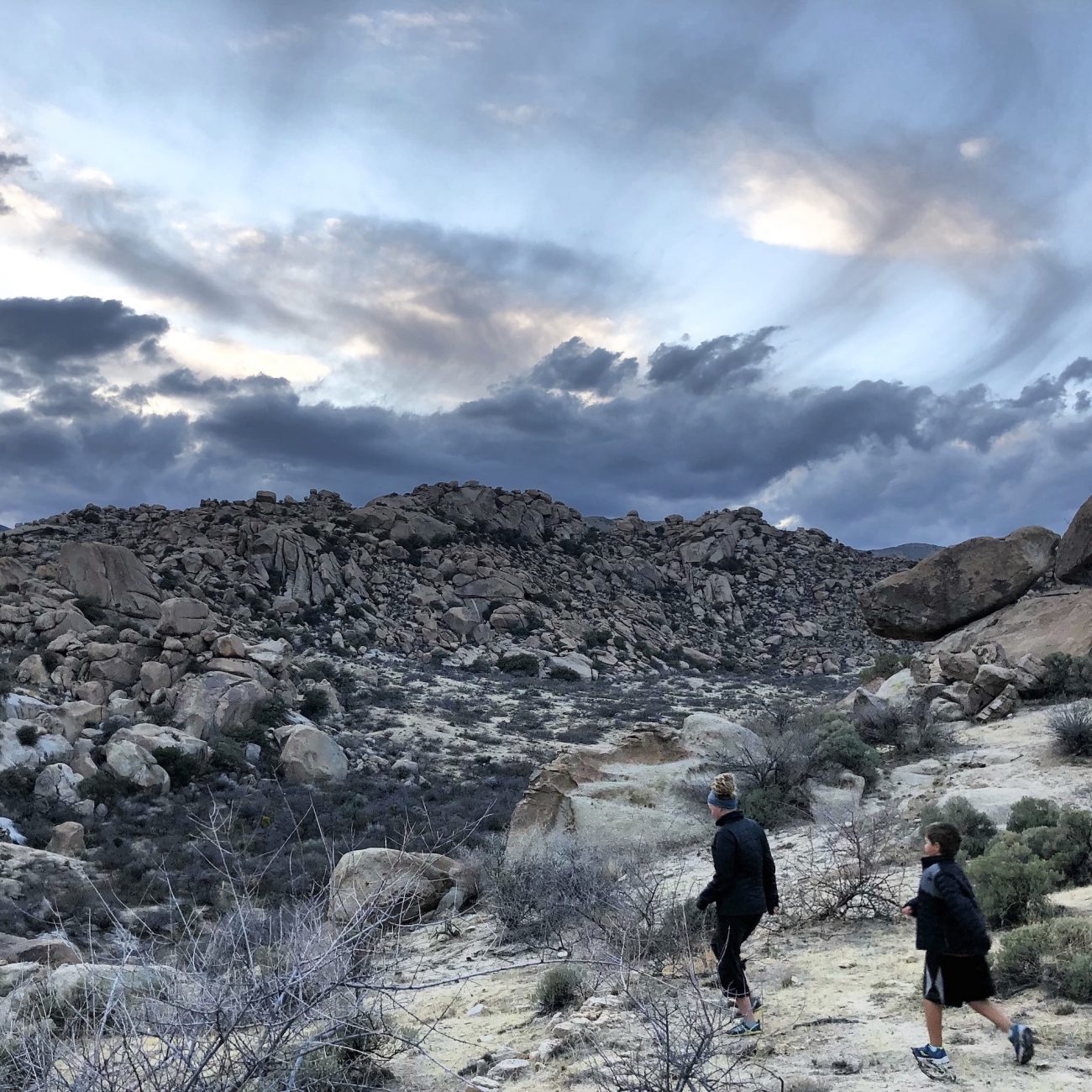 The kids love climbing on all the rocks near the campsite, but the star of the week was when we visited Chiricahua National Monument! Holy Crap!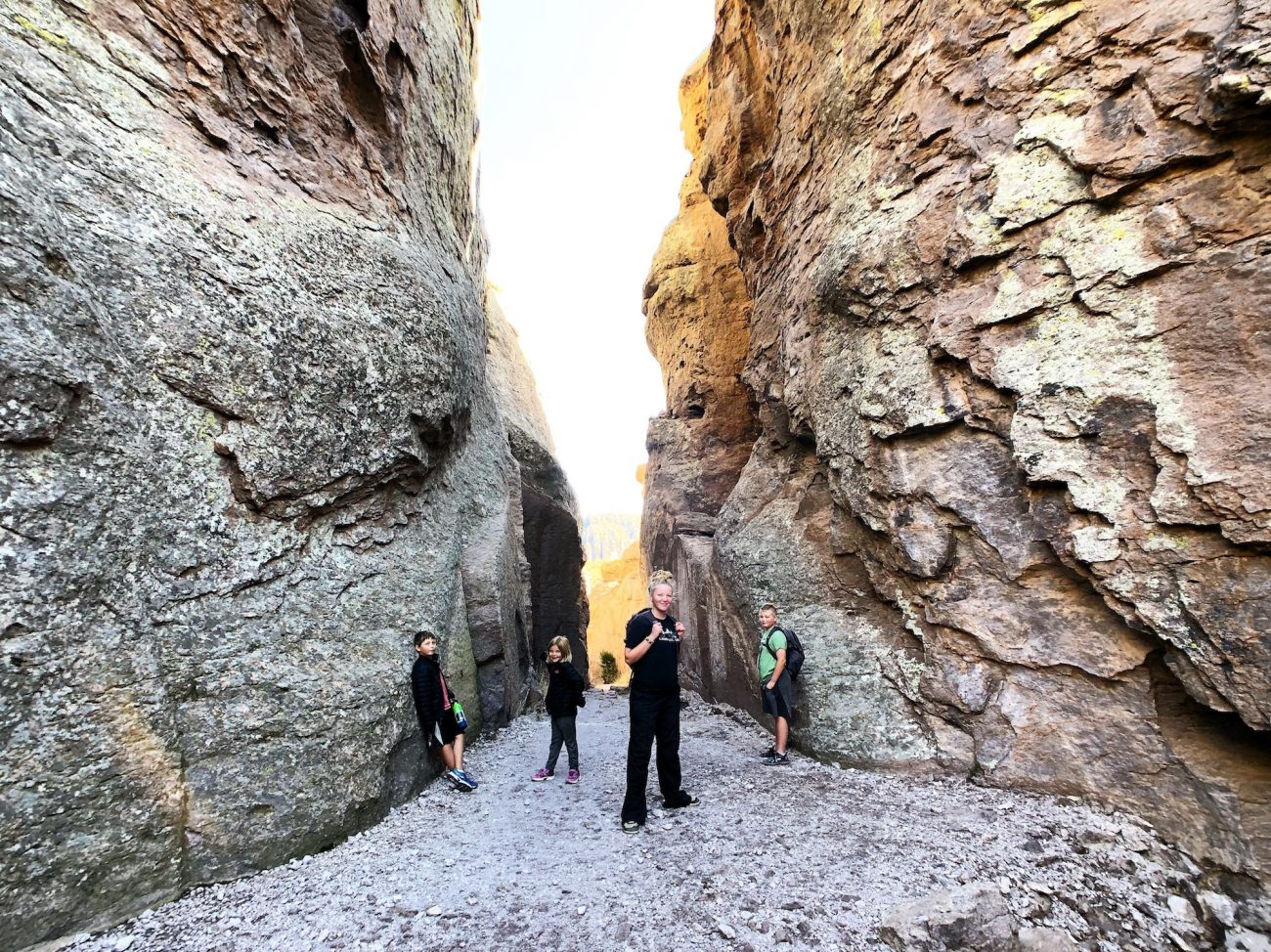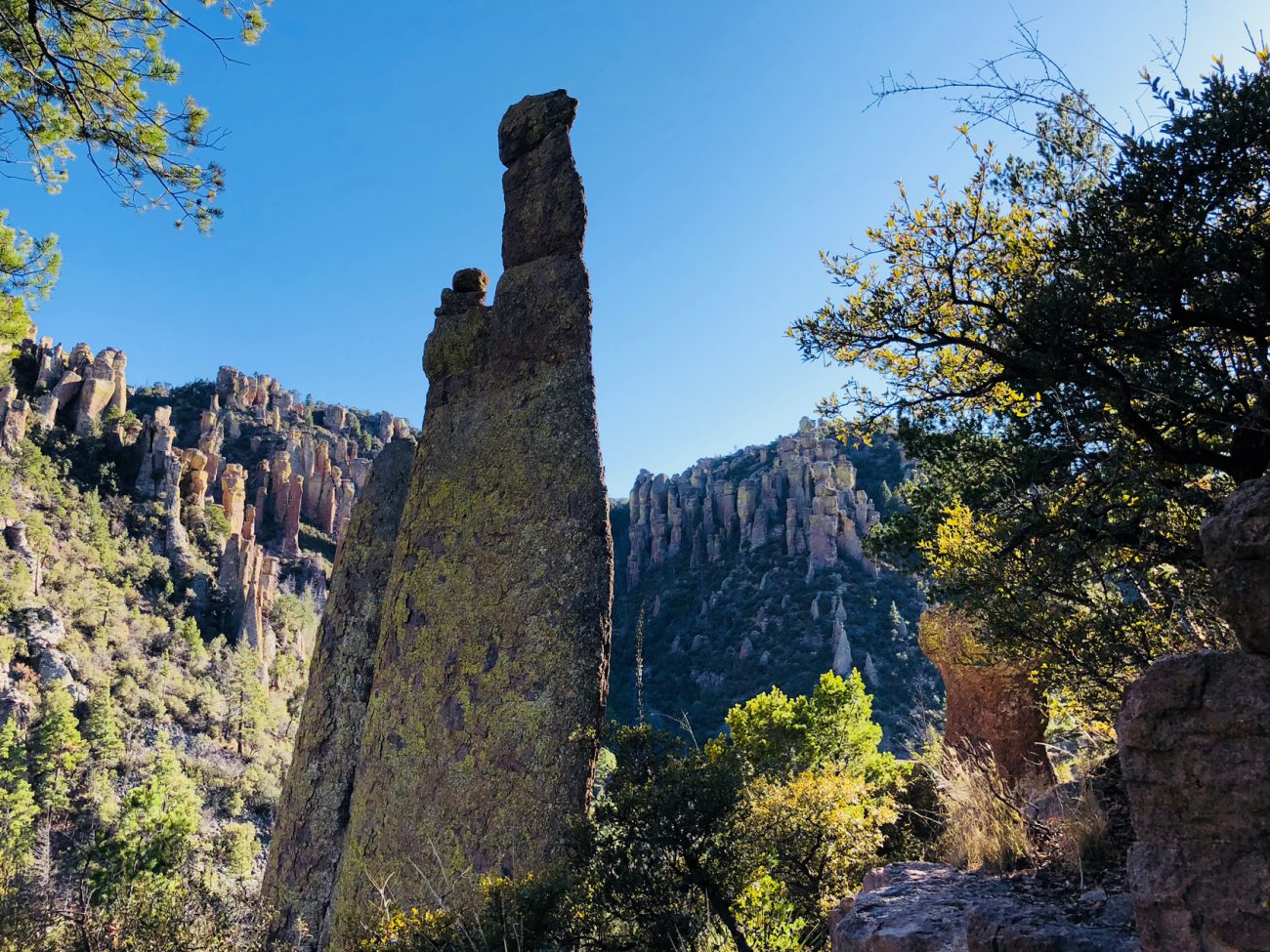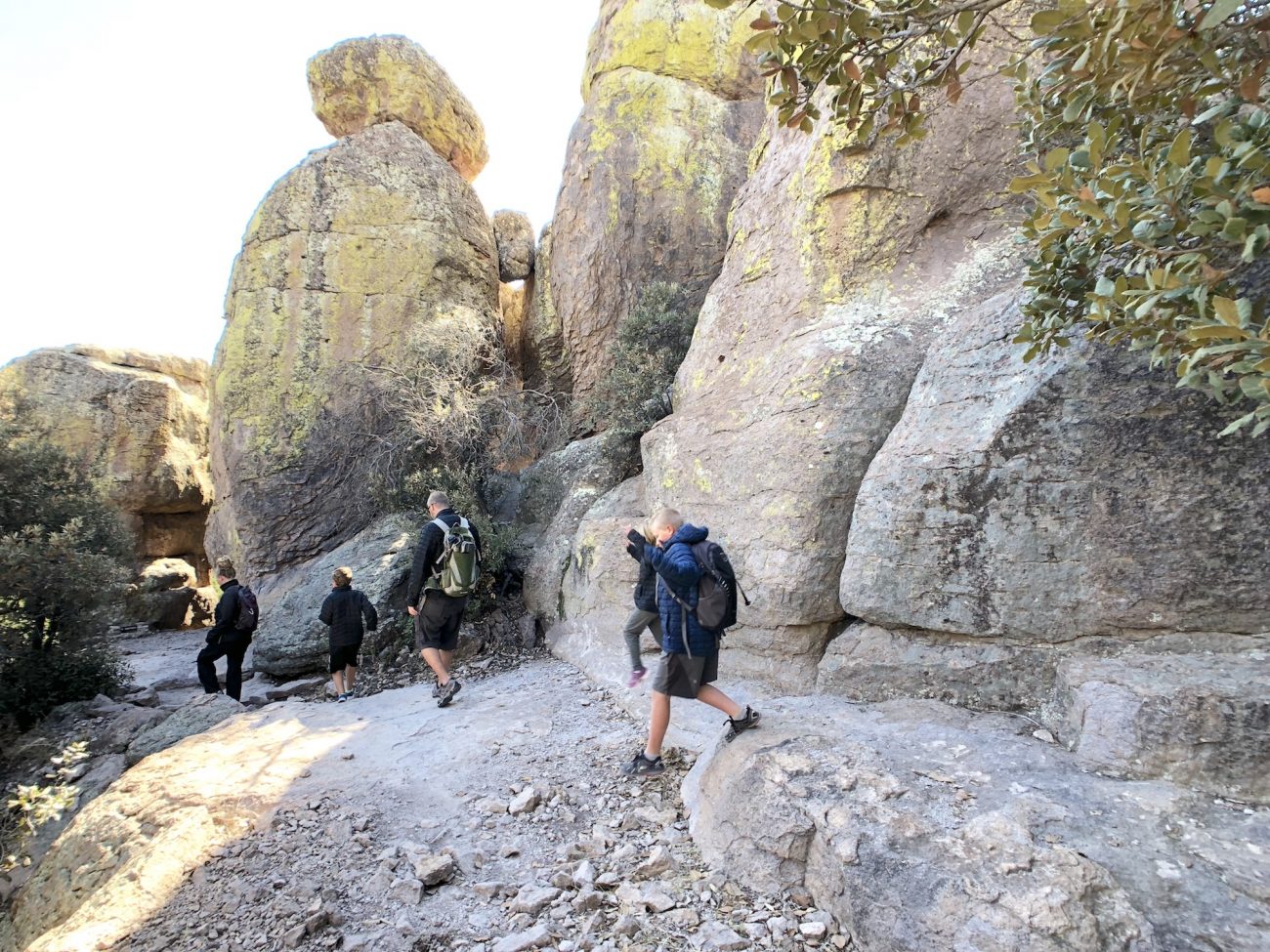 We saw this place on a book at the visitors center in Coronado National Monument and we were all like, "WE HAVE TO GO THERE!"
If you get a chance, seriously, you HAVE TO GO THERE! We were so bummed that we only had one day to explore. We all are dying to get back there! I mean, just look at this place!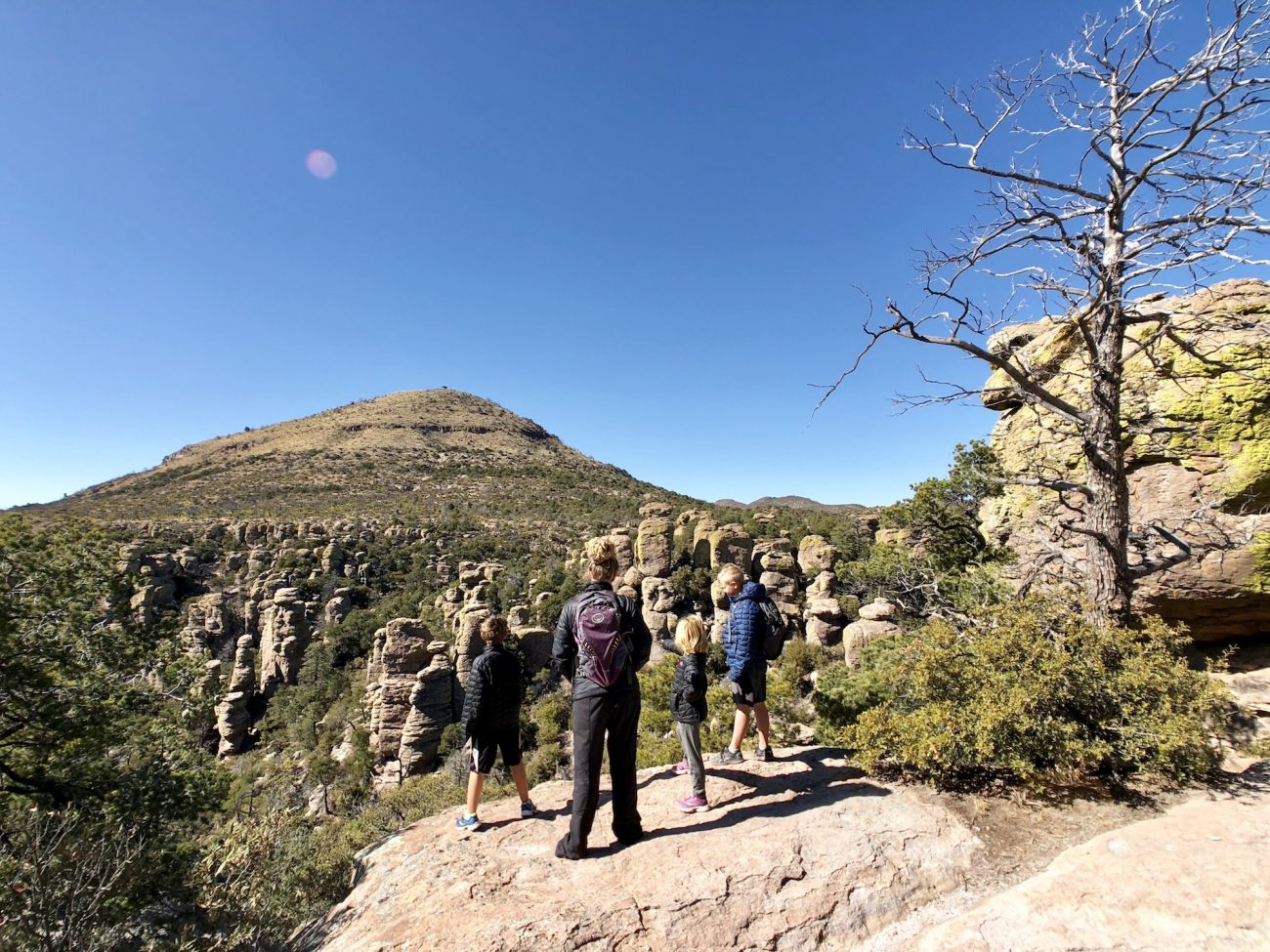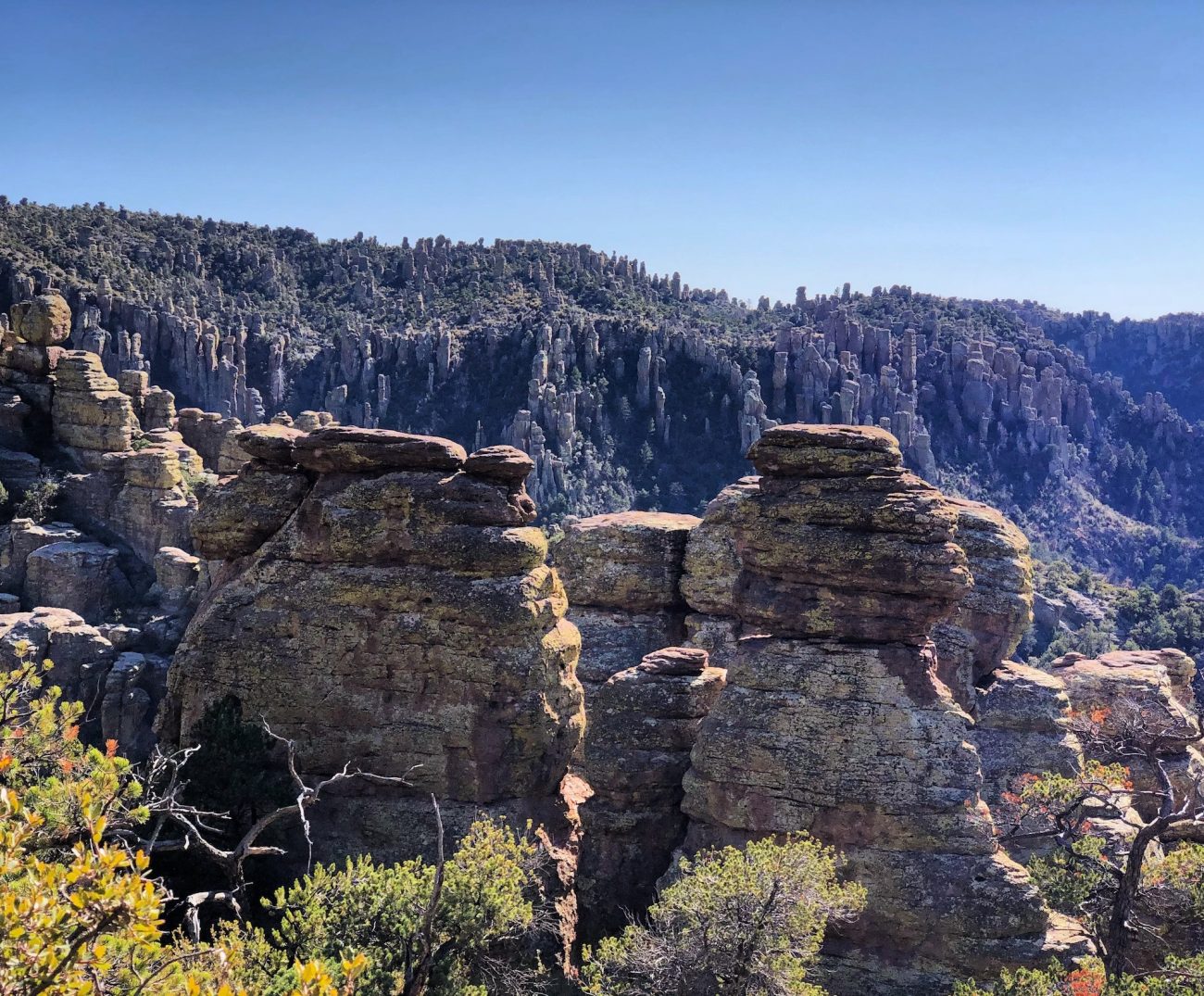 If you watched our recent video we did for the Moment Invitational (that we didn't win) we filmed most of it at Chiricahua. 
It's been real, Arizona, but it's time to officially start our trek back East. Next stop…New Mexico!
Become a Tiny Shiny Homie!
Subscribe to our patreon-style community & help support our family so we can keep making things for you! Get early access to videos, special behind-the-scenes updates, curated music playlists, & goodies like exclusive stickers and name drops in our videos.
Signup & Become a Homie
Apparel
Grab a fun, comfy t-shirt & help support our family.
comments powered by

Disqus