Airstream Renovation: Weeks 14-17 - Building the Dinette, Installing Lithium Batteries, Lighting, & Cabinetry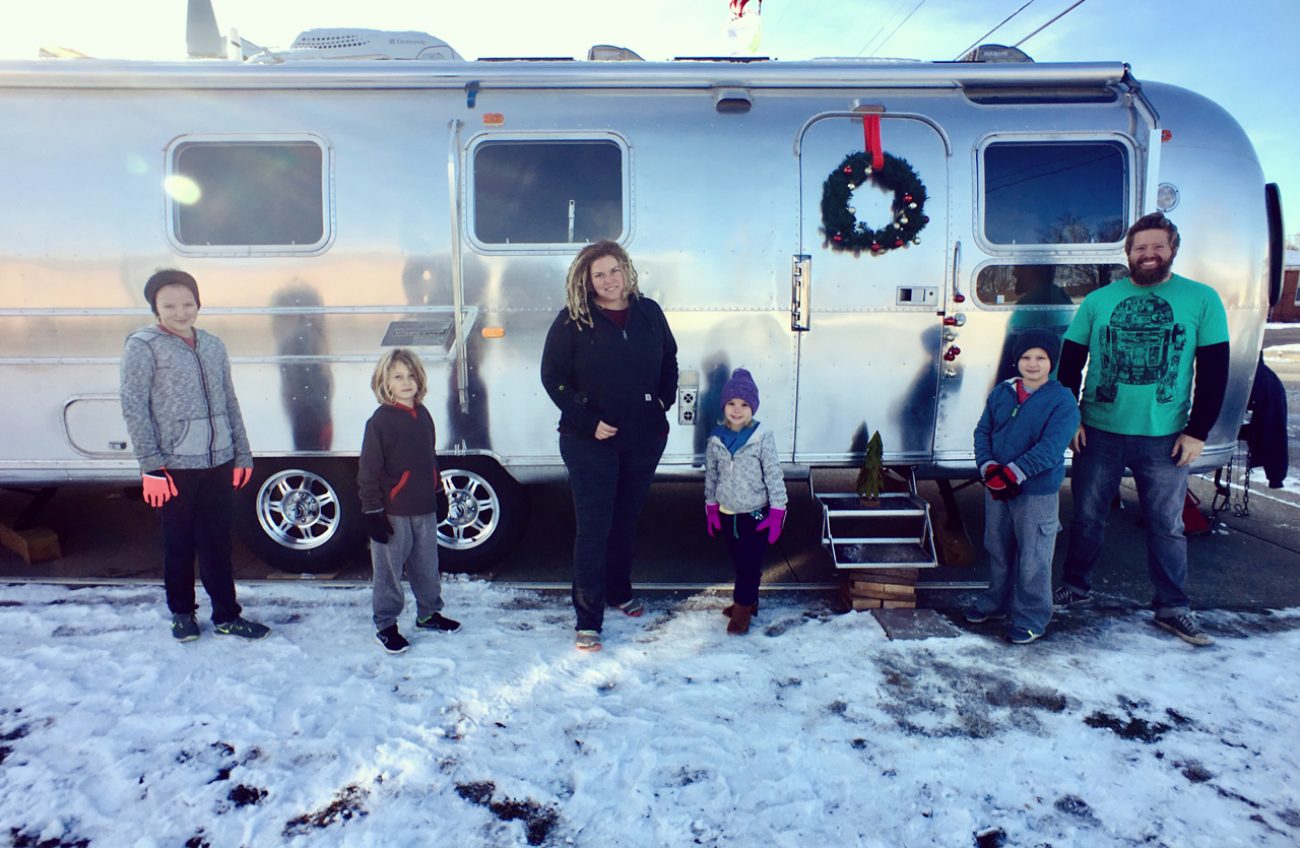 I am so excited to look back at the last few weeks and see what we have accomplished. As of our last update, we had just finished putting in the front endcap. Well, so much has happened since then. Let's take a look!
We insulated and boxed in the wheel wells.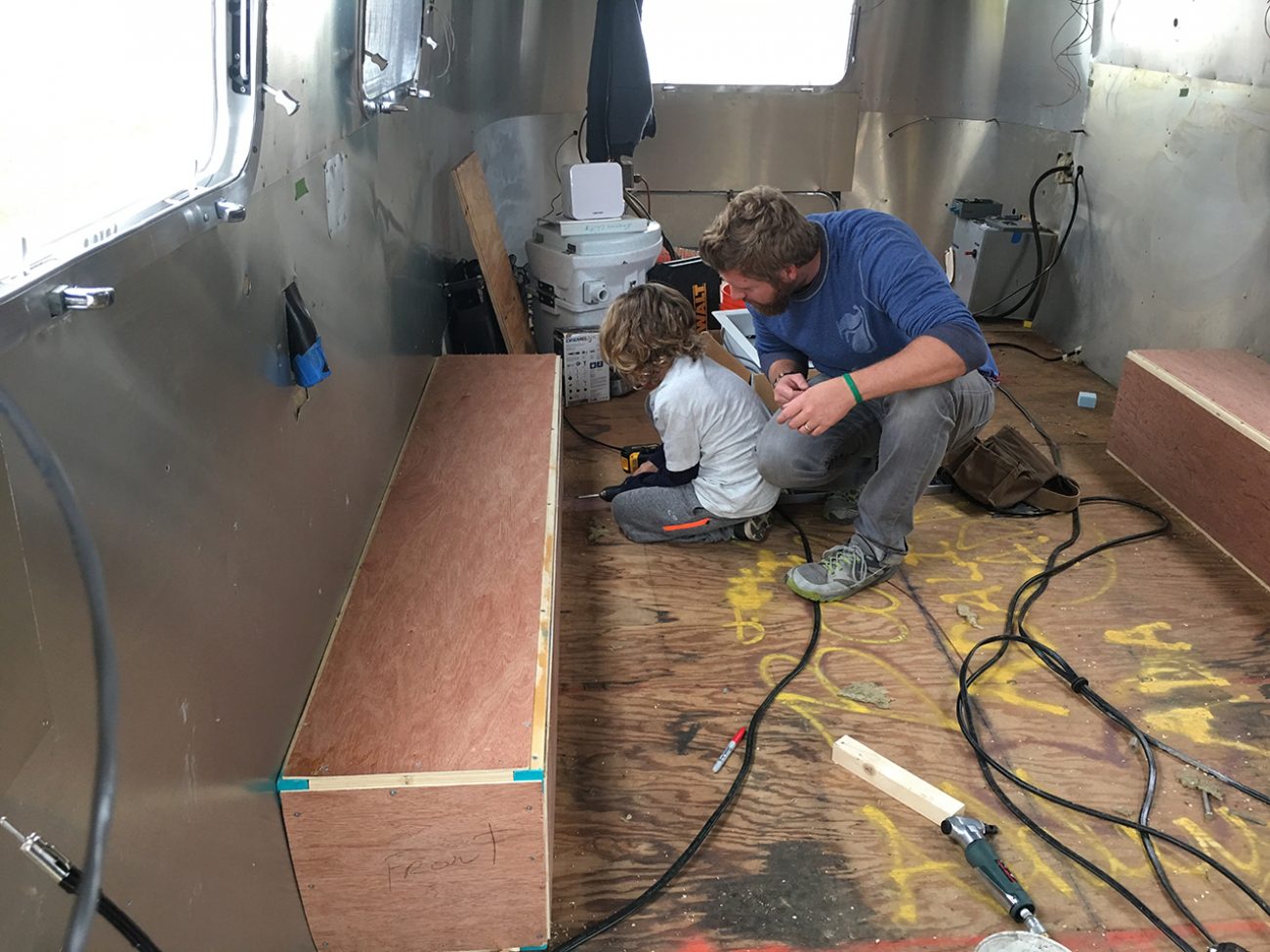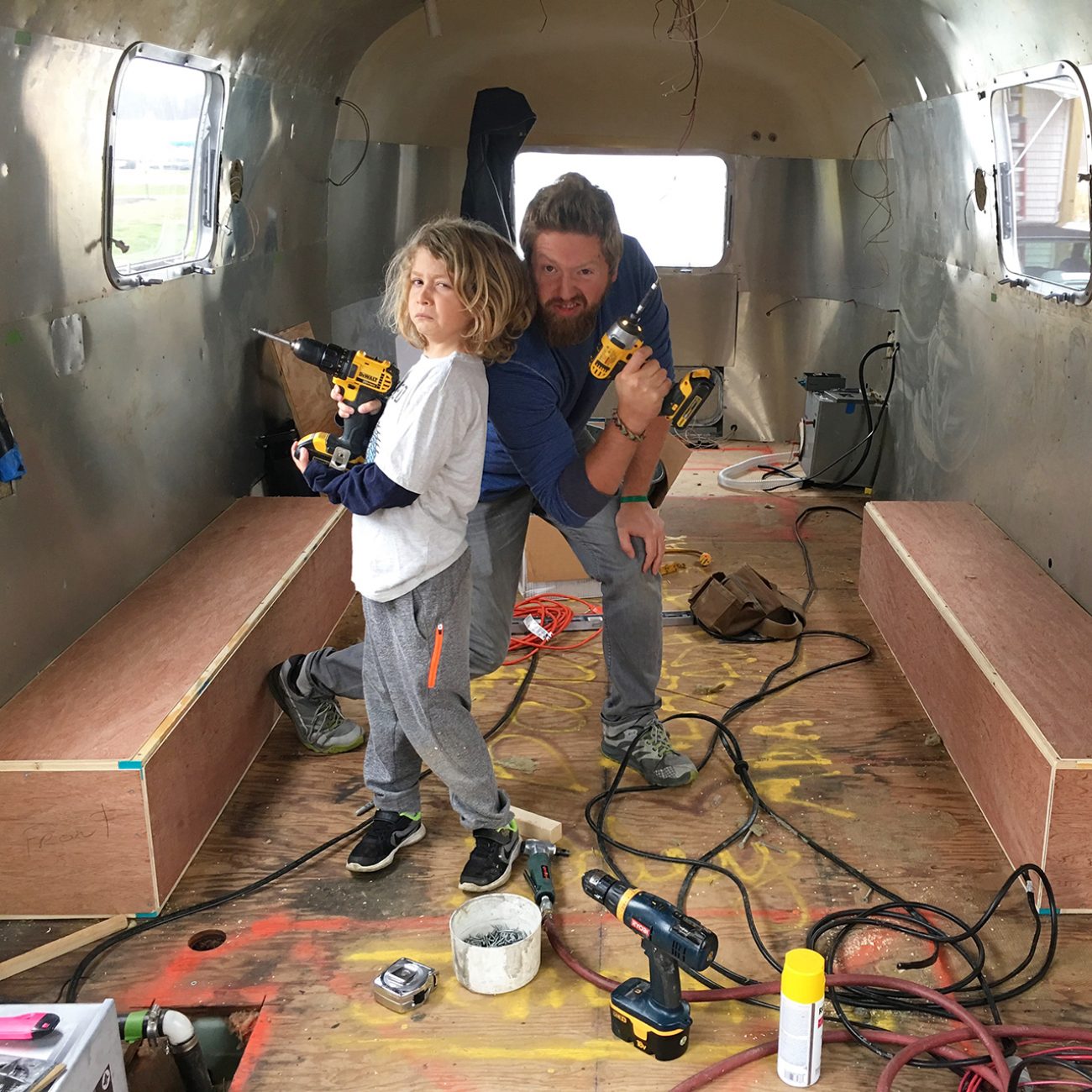 We put in a sweet dinette/bed structure. It's 85% complete. We also added storage by adding this shelf/storage/backrest and I wish the picture could do it justice. If you're around us, make sure you come in and just feel that shelf. It's so slick! I finished it with dark walnut stain and some polycrylic and then a nice coat of paste wax. I'm super excited about that shelf! It's the little things for me.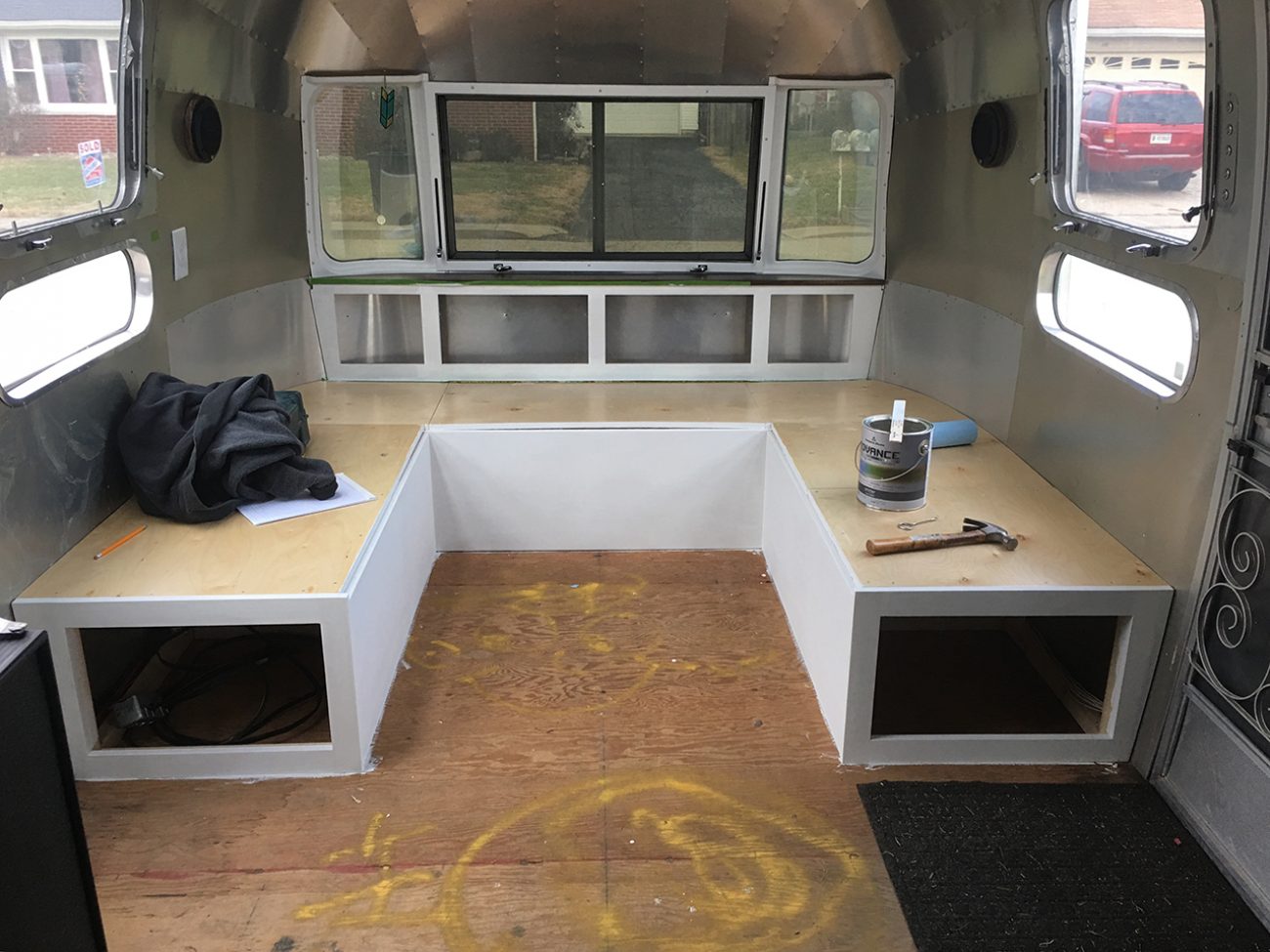 My dad has had to do lots of weird things on this project but this is probably my favorite so far.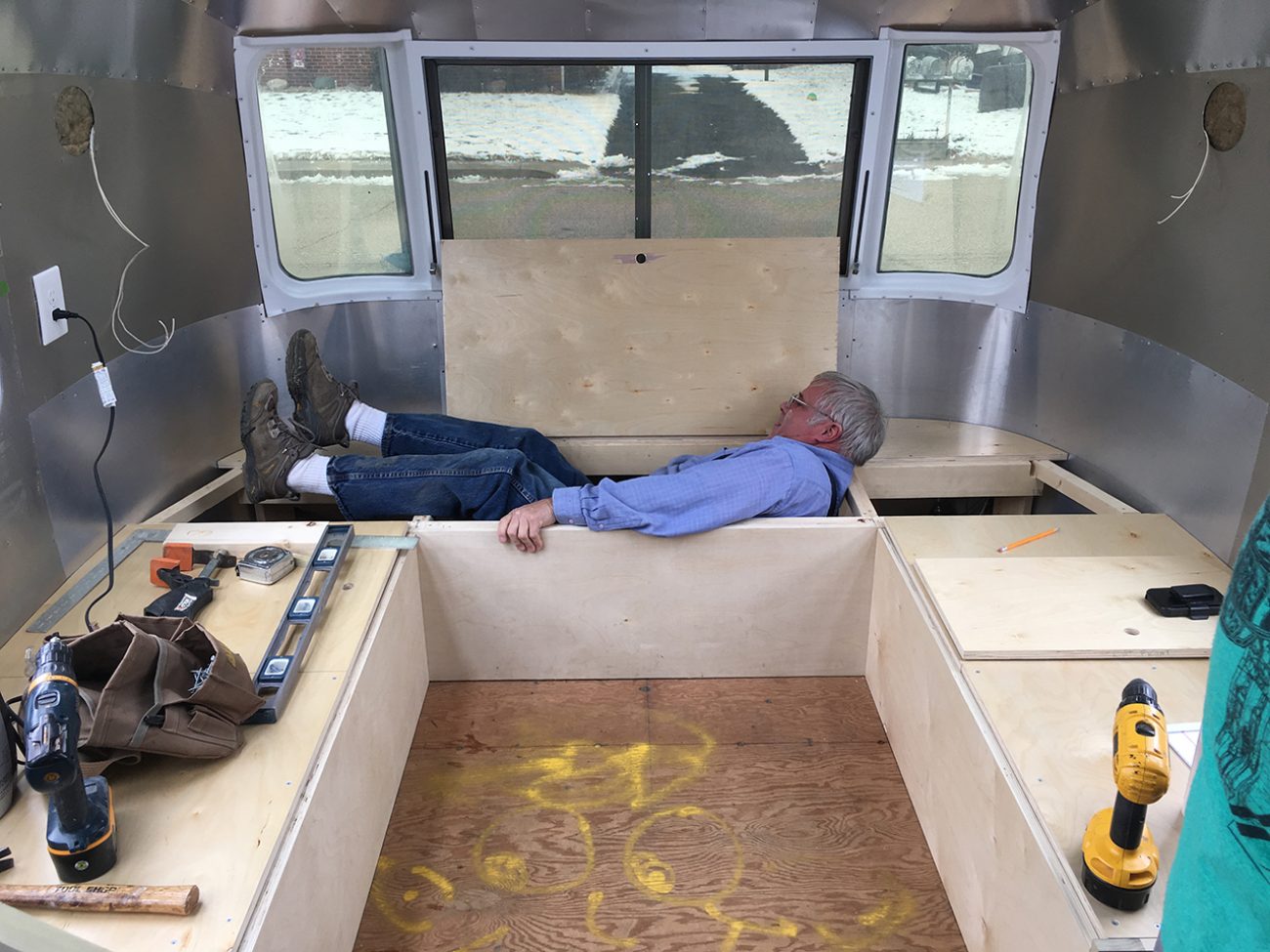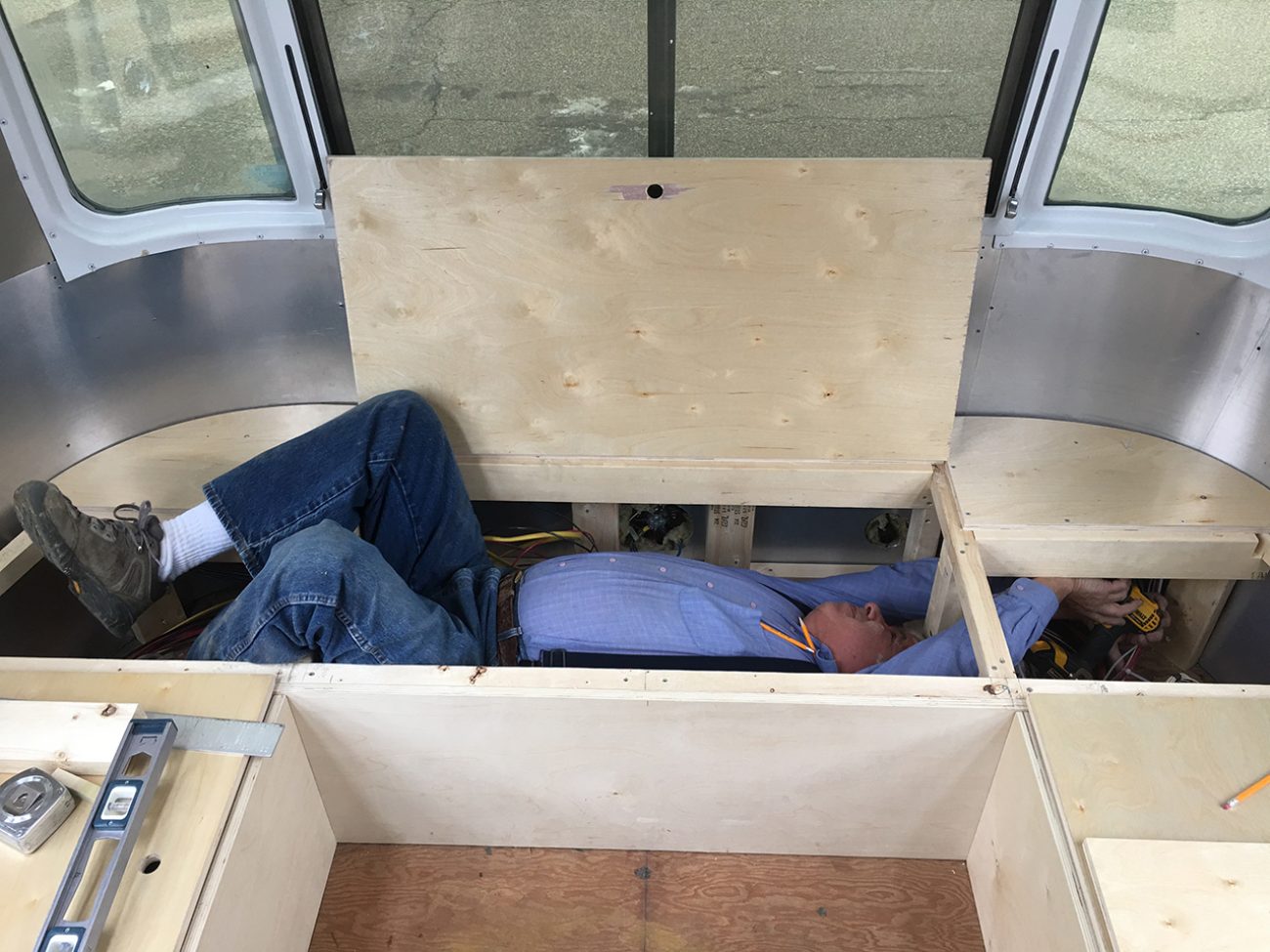 When the dinette and storage lids were done, we were able to hook up batteries, converter, inverter and all that stuff that goes with it. This whole set up will require a post but for now, just know it was super complicated but it's now working and we couldn't be happier!

Download our Electrical Diagram
Get up close and personal with this super detailed, impeccably illustrated hi-res PDF of our full off-grid power setup. Get a visual schematic representation of how an entire 12V and 120V system connect together.
Update: We have two deep dive posts on our electrical: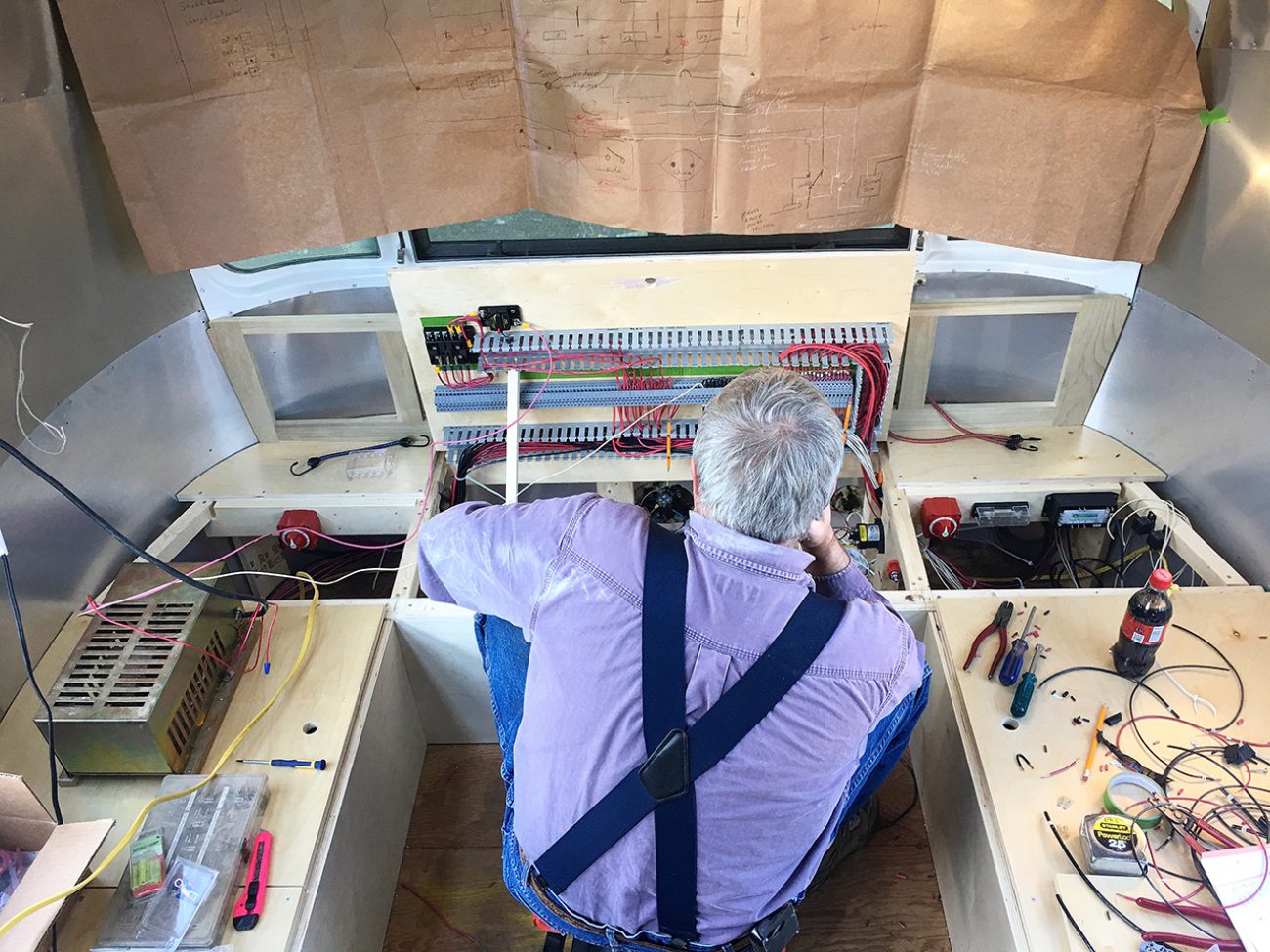 We also put up our battery monitors temporarily so we can watch what happens with the solar panels and batteries. The men can't quit staring at them. It's actually really neat to see that we're just using the sun to run our house. Pretty amazing when you think about it.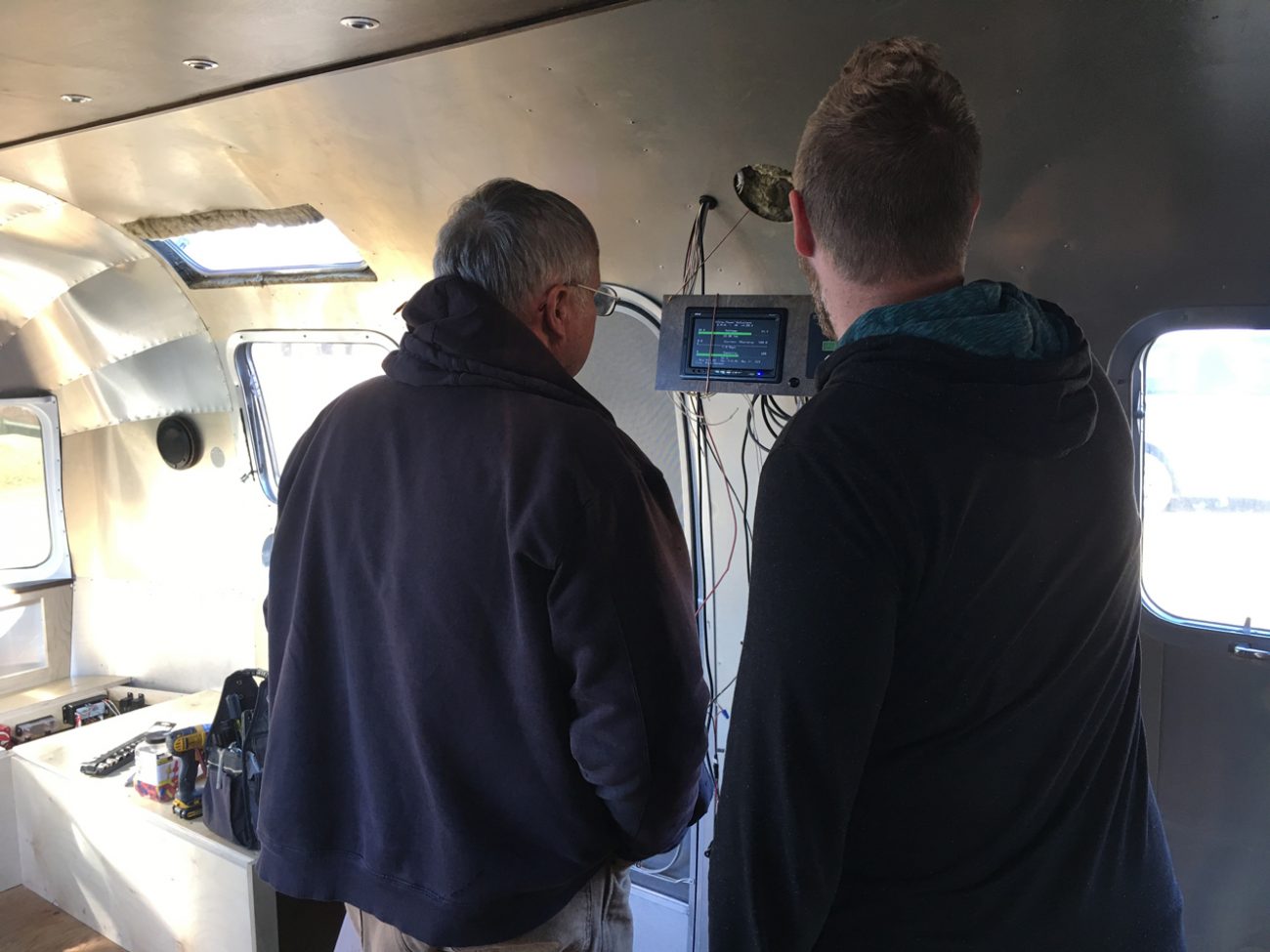 We installed the 'runway' (that's what we call it). It's home to our lights and makes it much easier if we need to access any wires down the road. We finished installing the air conditioner cover, vent covers and all the LED lights.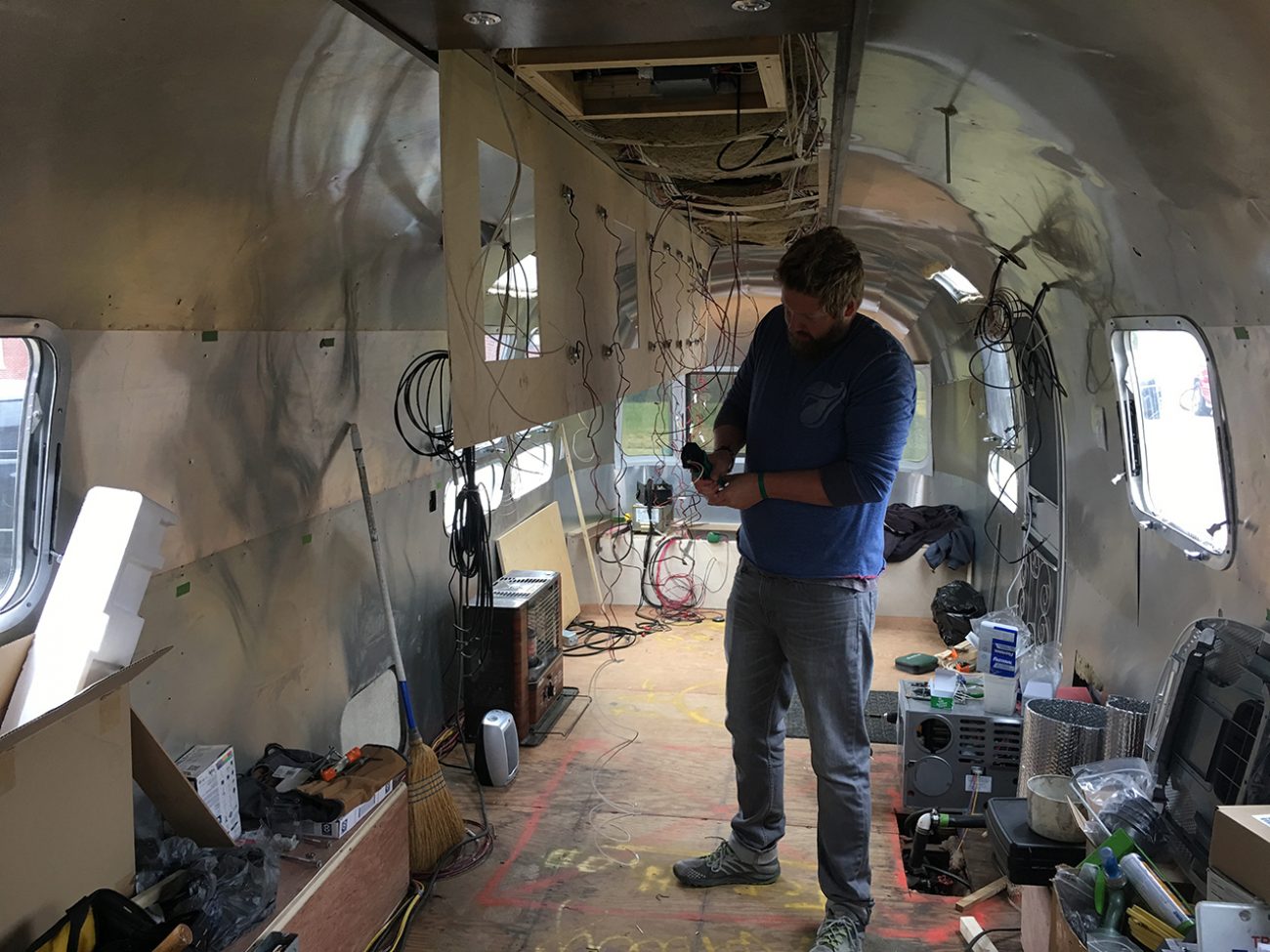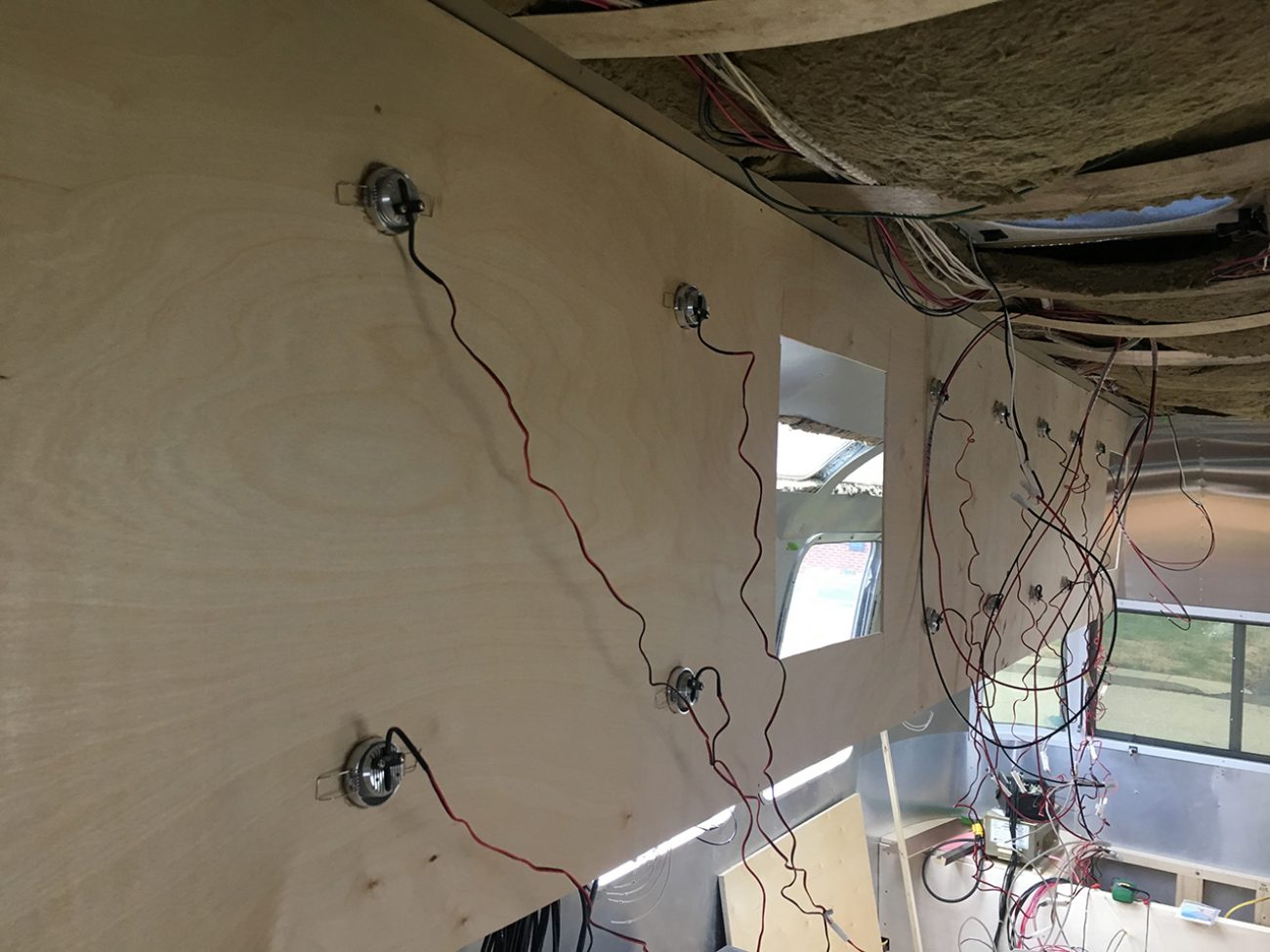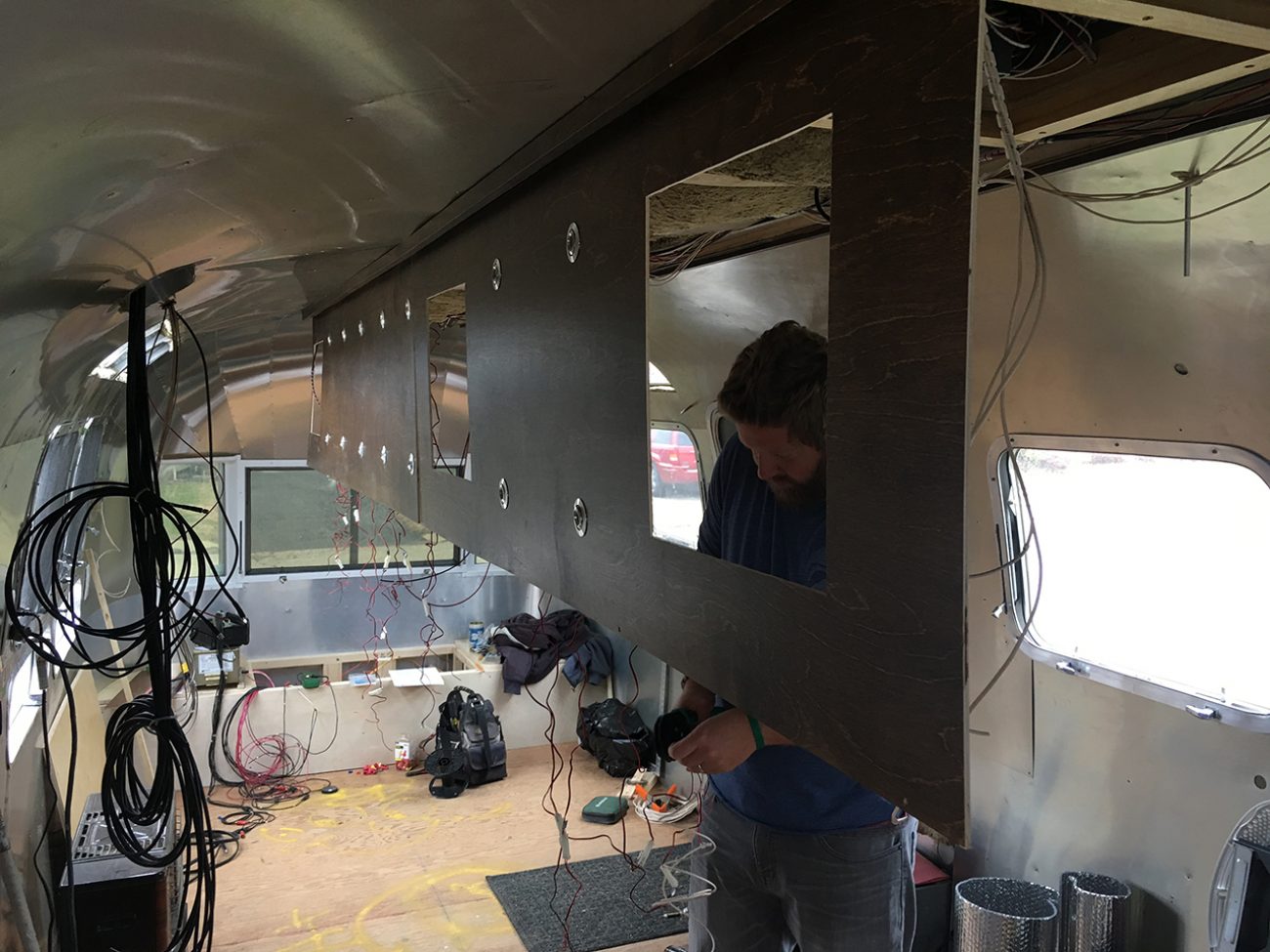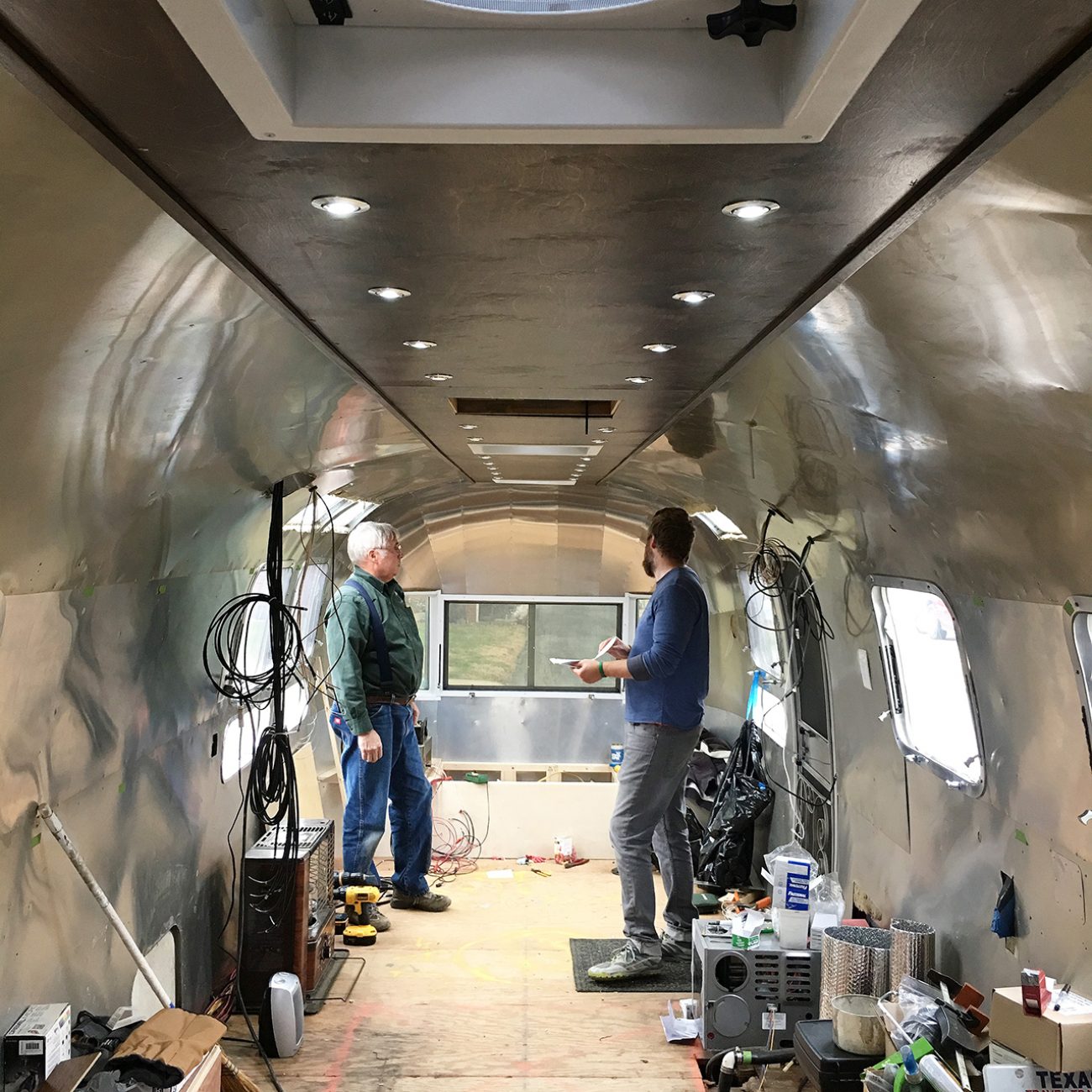 What a difference that makes. We are now able turn our lights on whenever we need them and we are no longer running into wires when we're walking inside. So nice!
We installed our speakers, too! We made custom speaker mounts out of our poplar and they are so slick! It's these little touches that are making me so excited about this project. We have put SO MANY hours planning and working on this beast. It's so exciting to see it start coming together.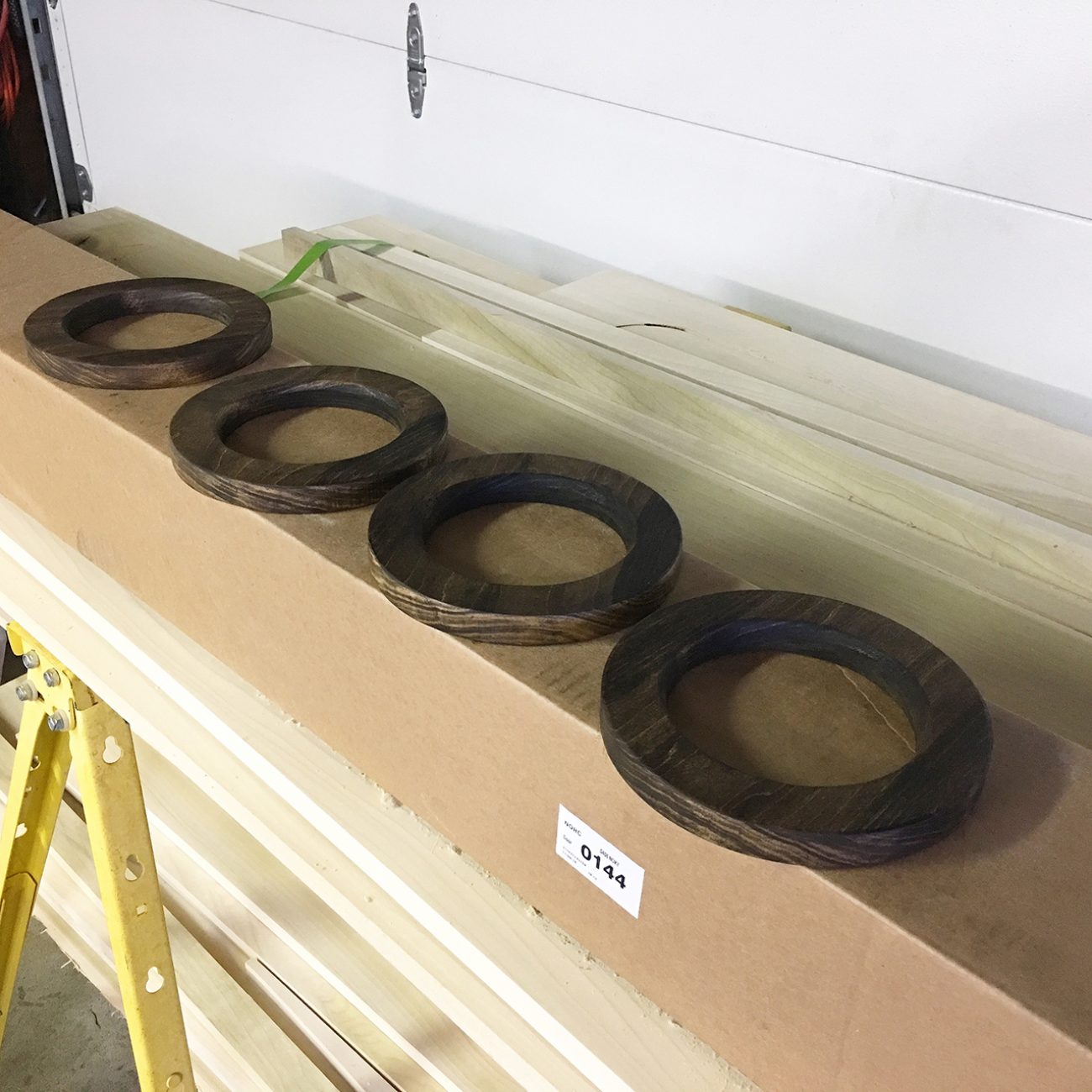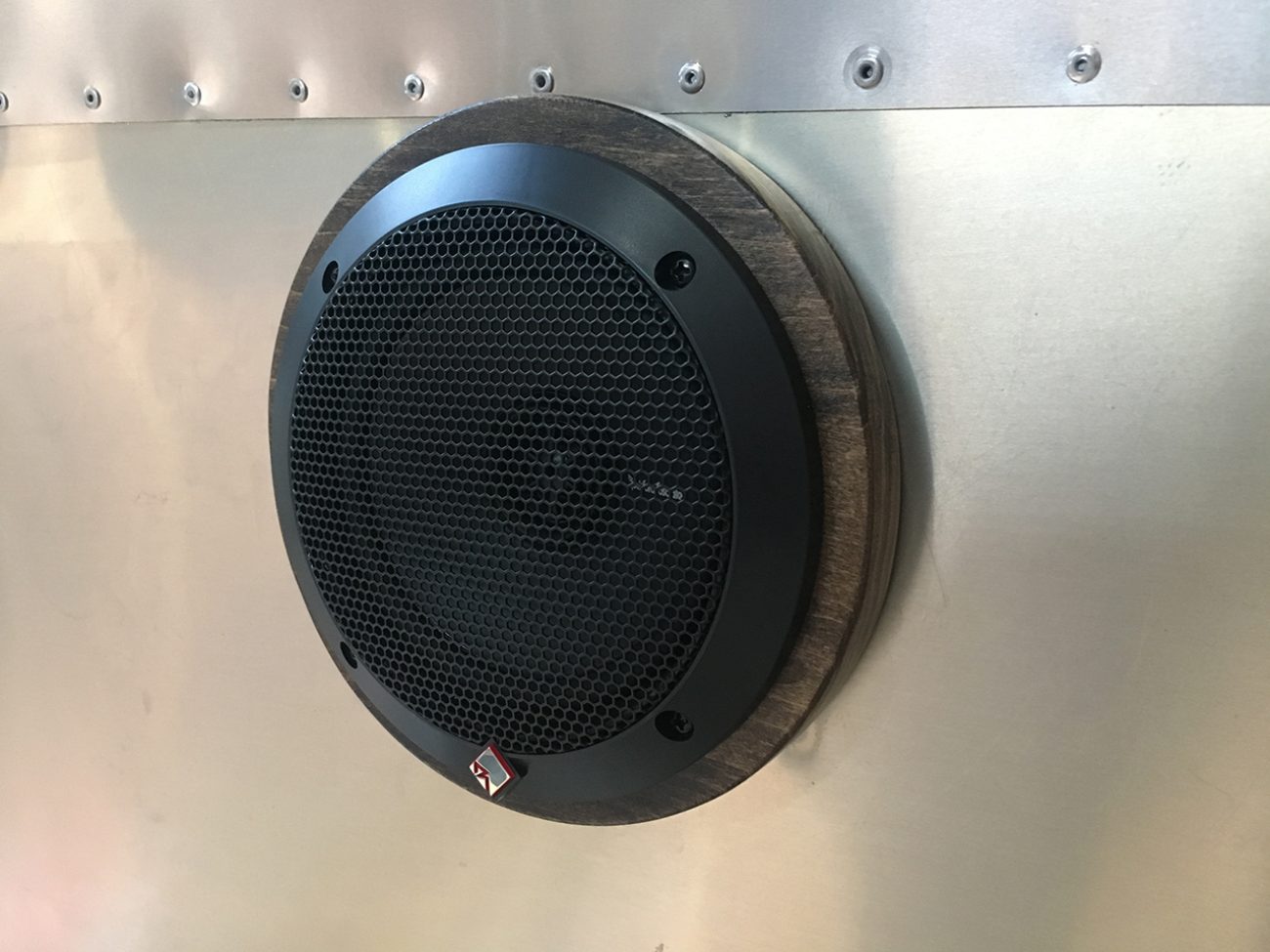 Create Your Own Wire List Guide!
Quickly plan and assemble your very own digital wire list guide with this handy template. Use our exact wiring as a guide, and organize your installation by wire number, color, gauge, polarity, and more.
We were able to clean out our storage unit! It'll be so nice to not have that extra bill!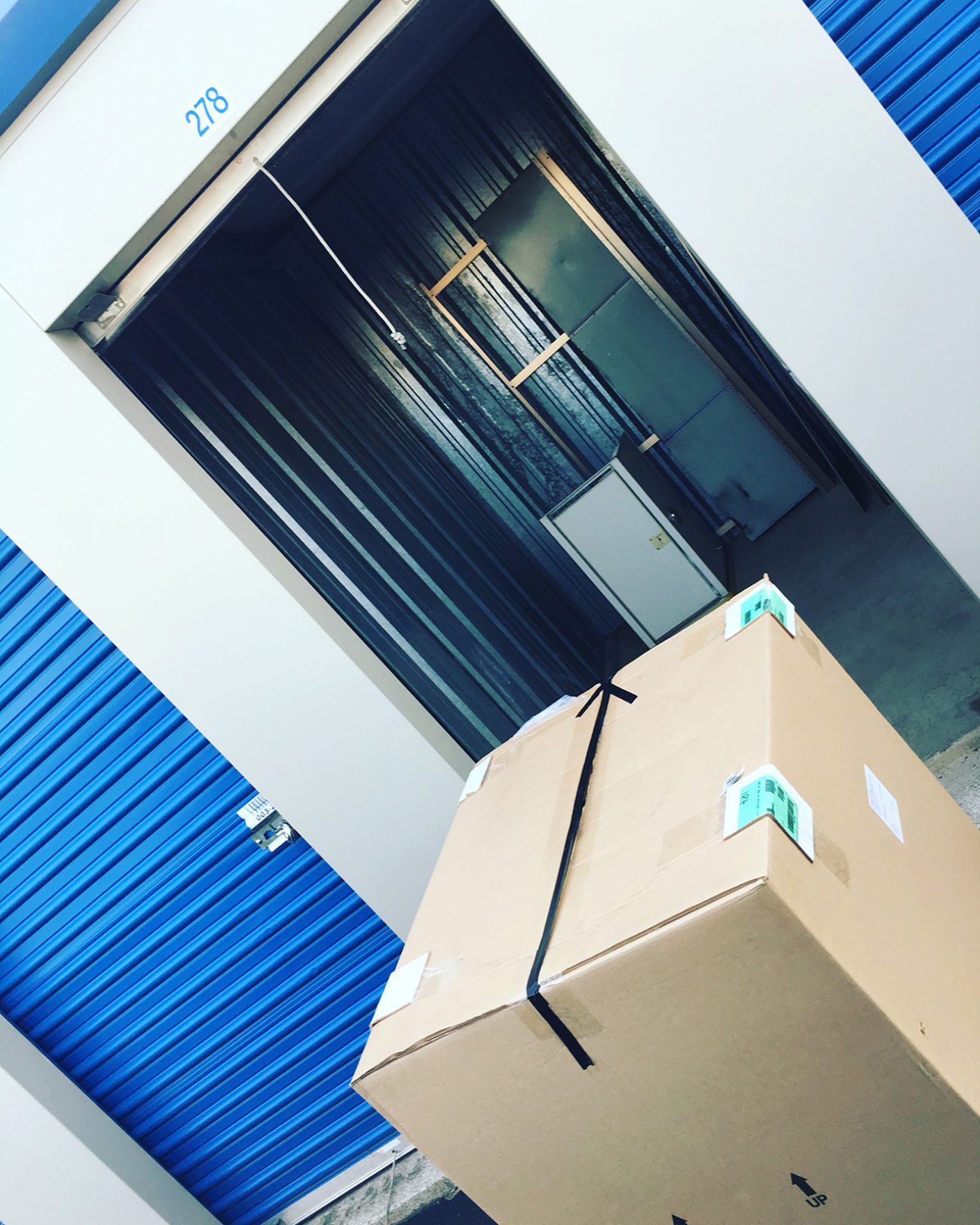 My dad came up with this cool clamp for the solar and antenna wires. He always thinks of the coolest things. Since these wires will be running behind our pantry, we didn't want them hanging in the way hitting stuff so we put them in a neat row along the back wall and no there are NO WIRES TO RUN INTO! Wahoo!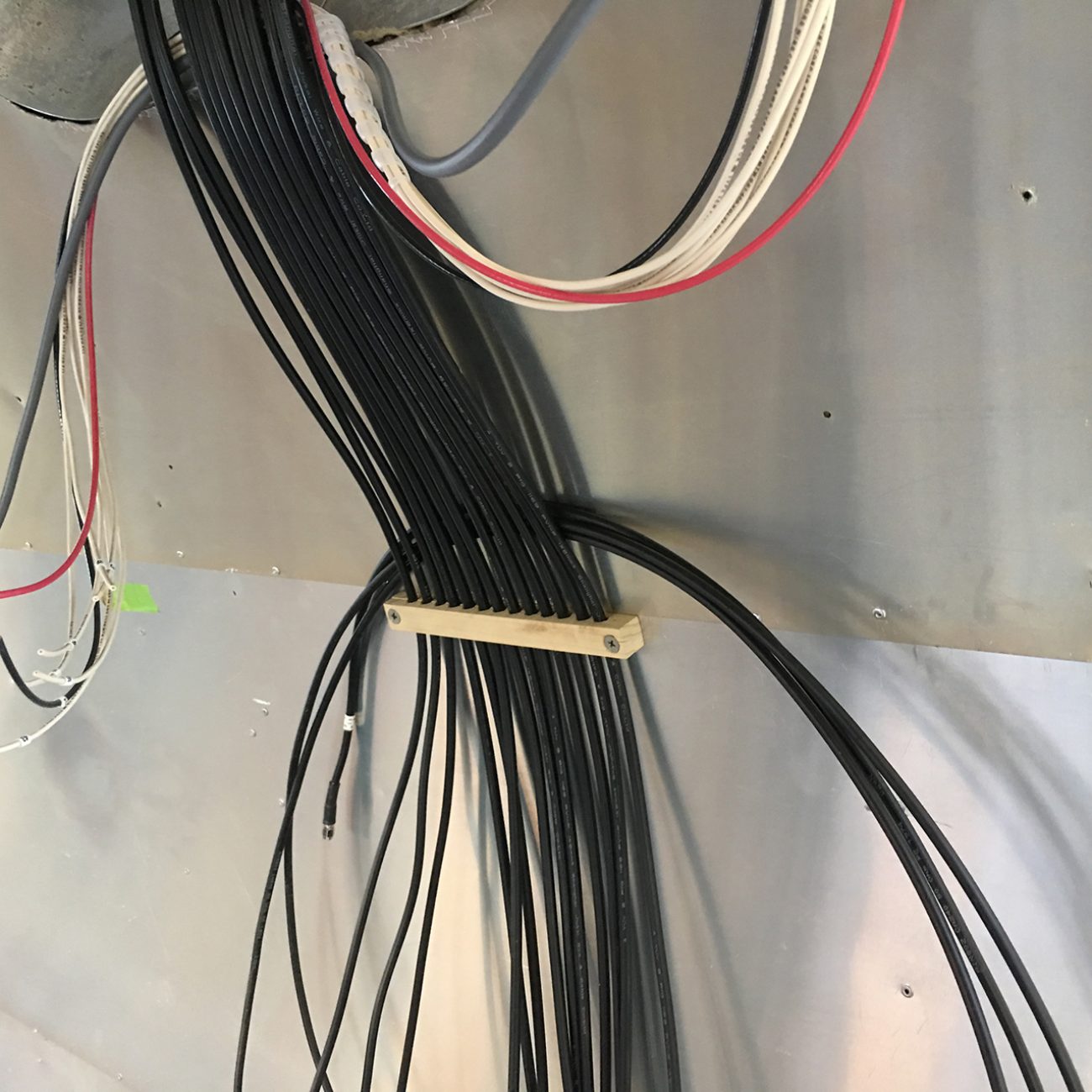 Just this week we have made and installed the lower portion of our pantry cabinet. Our Nova Kool fridge will be to the right of it and the wall to the side of the fridge. We have it installed and primed as of yesterday. We also made our first floor to ceiling wall. Luckily we only have 4 of these partitions because they are a bit complicated to figure out the curve of the wall.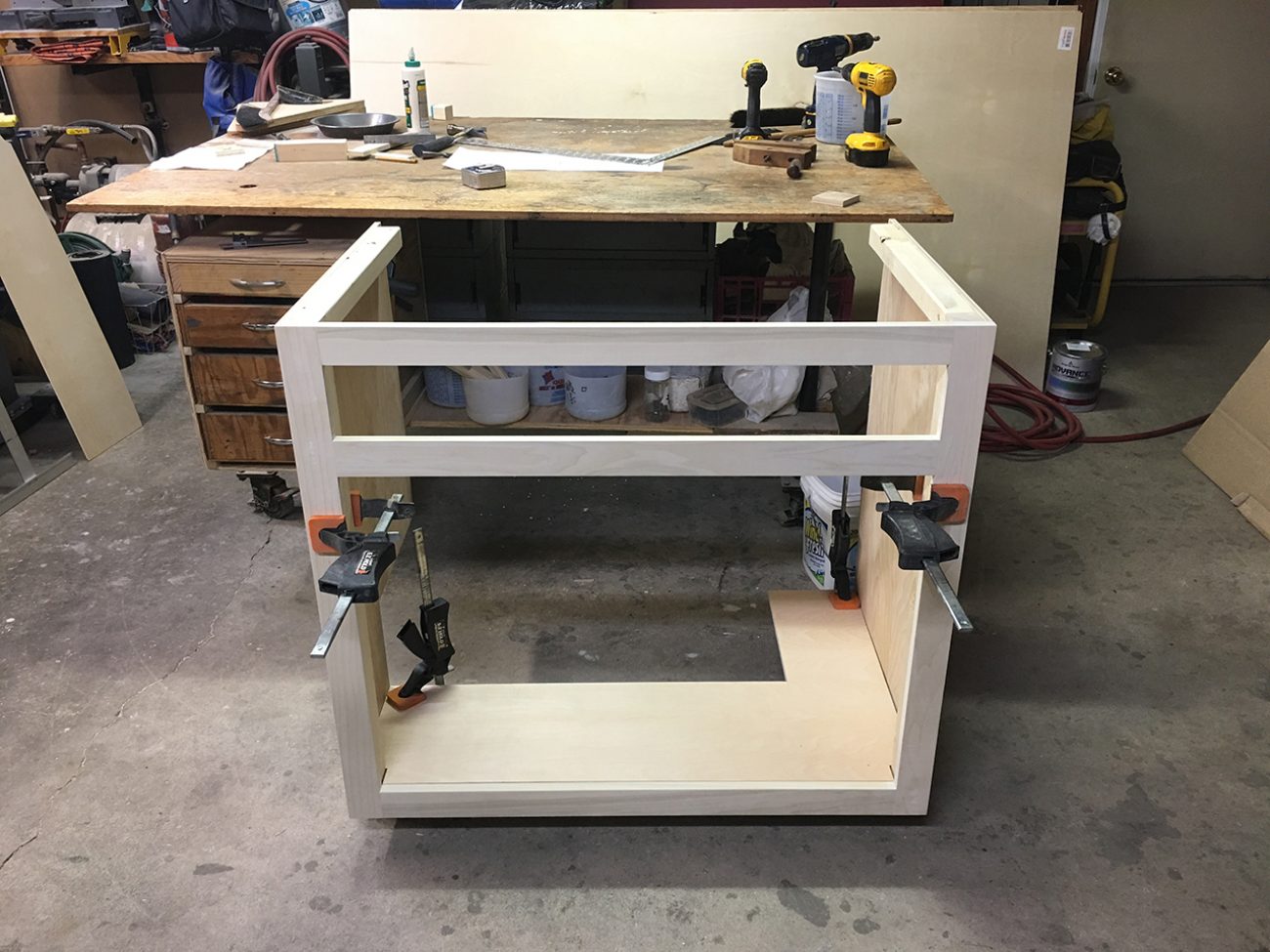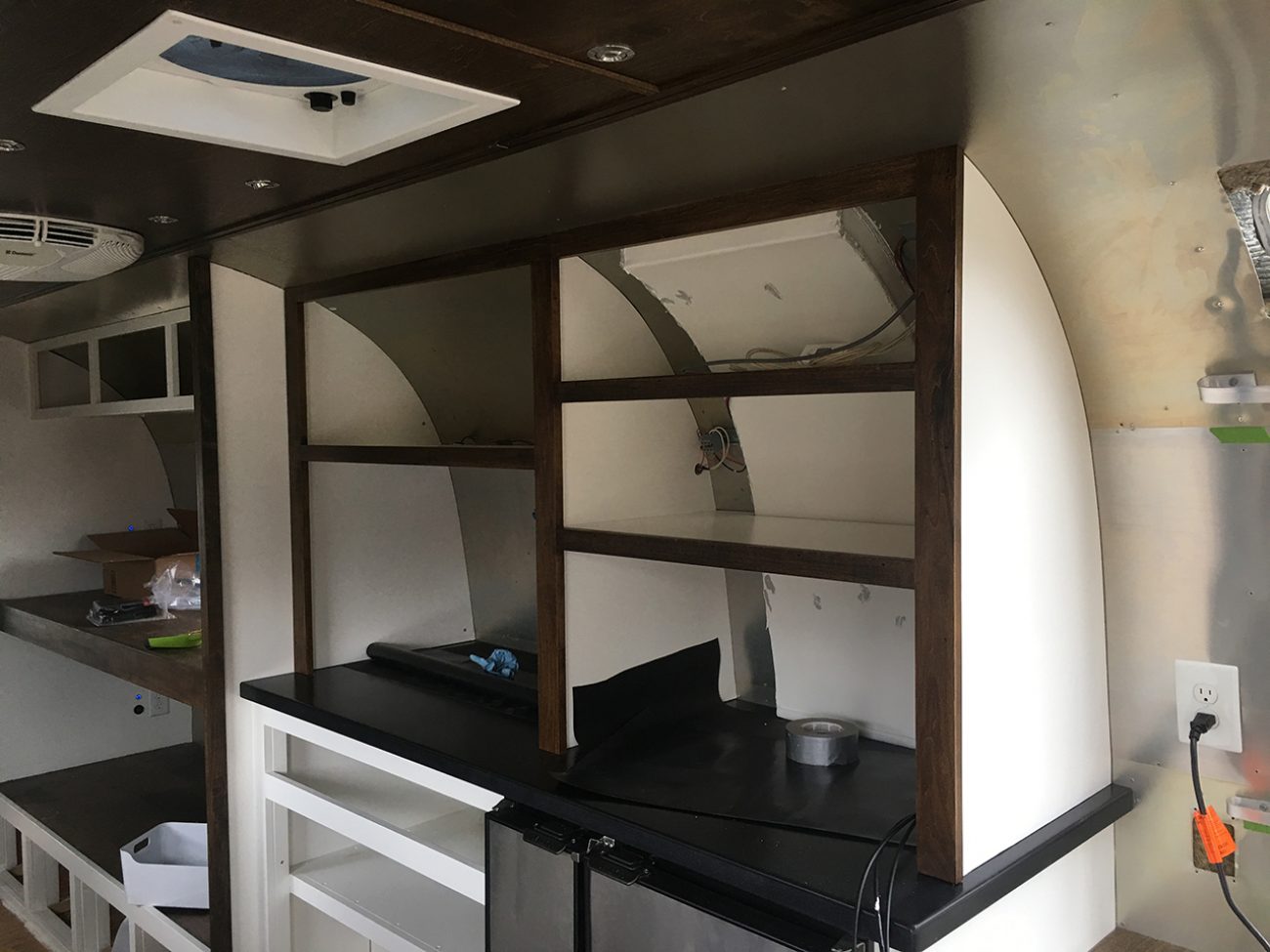 With this big wall in place we were able to build the bottom bed for one of our kids. (Only 3 more beds left to build!) We were all surprised at the amount of storage we created this week. We're able to keep our tools in the dinette storage and we still have all this pantry storage as well as the four big openings under the bed.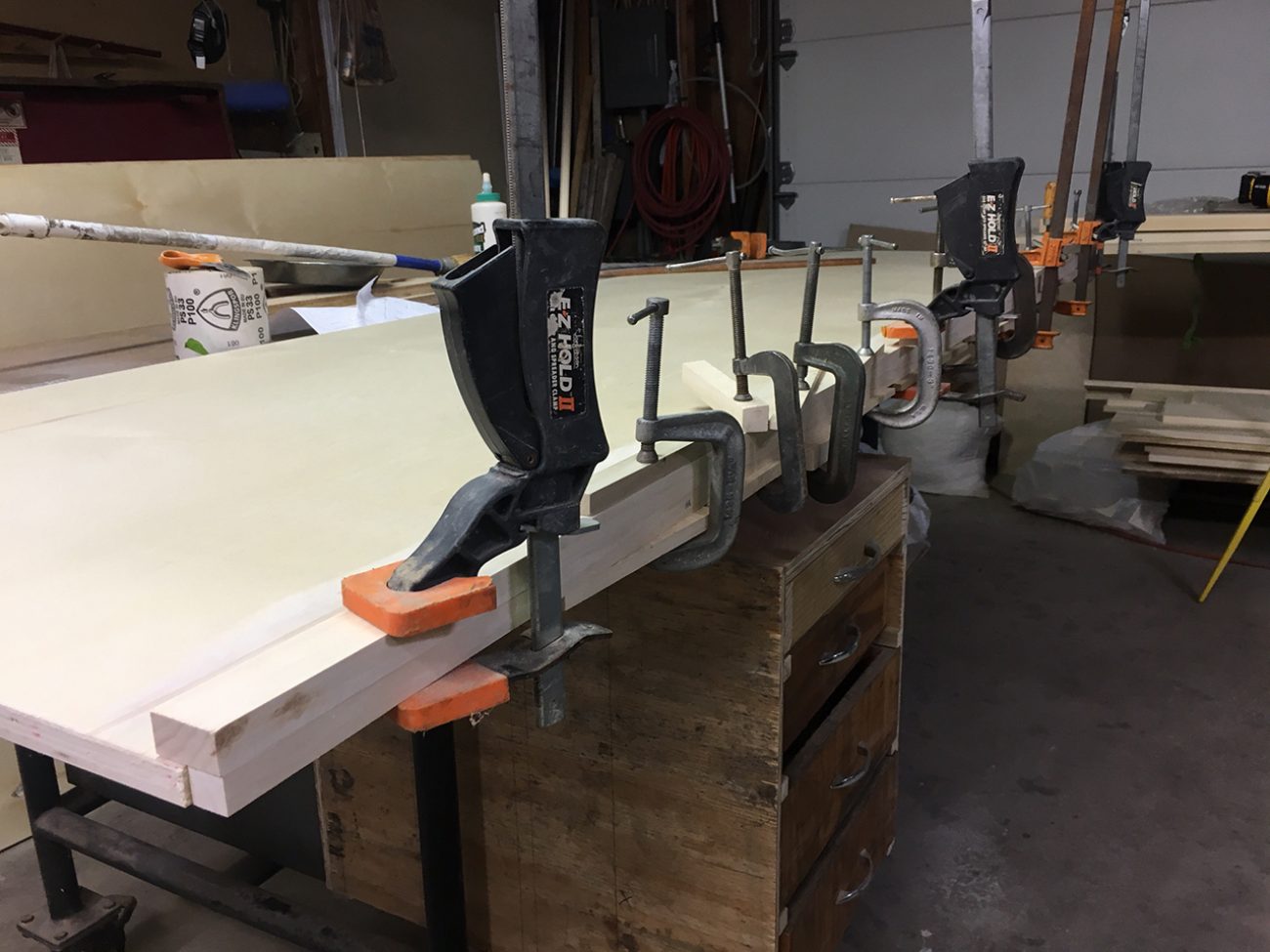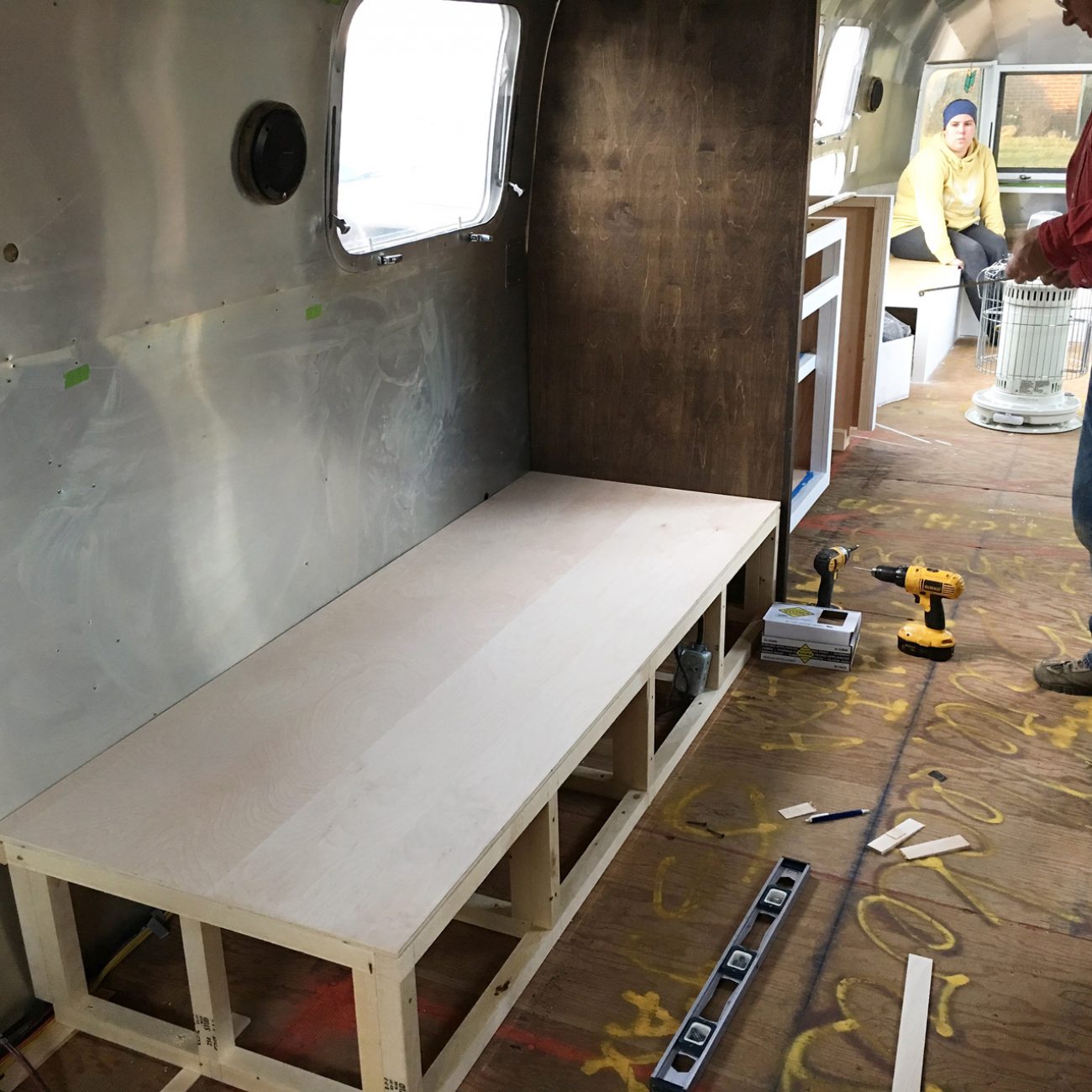 When I primed the dinette and lower pantry cabinet, I went ahead and primed the plastic end cap that is in the bathroom. That thing was so dirty and grimy but now it looks brand new.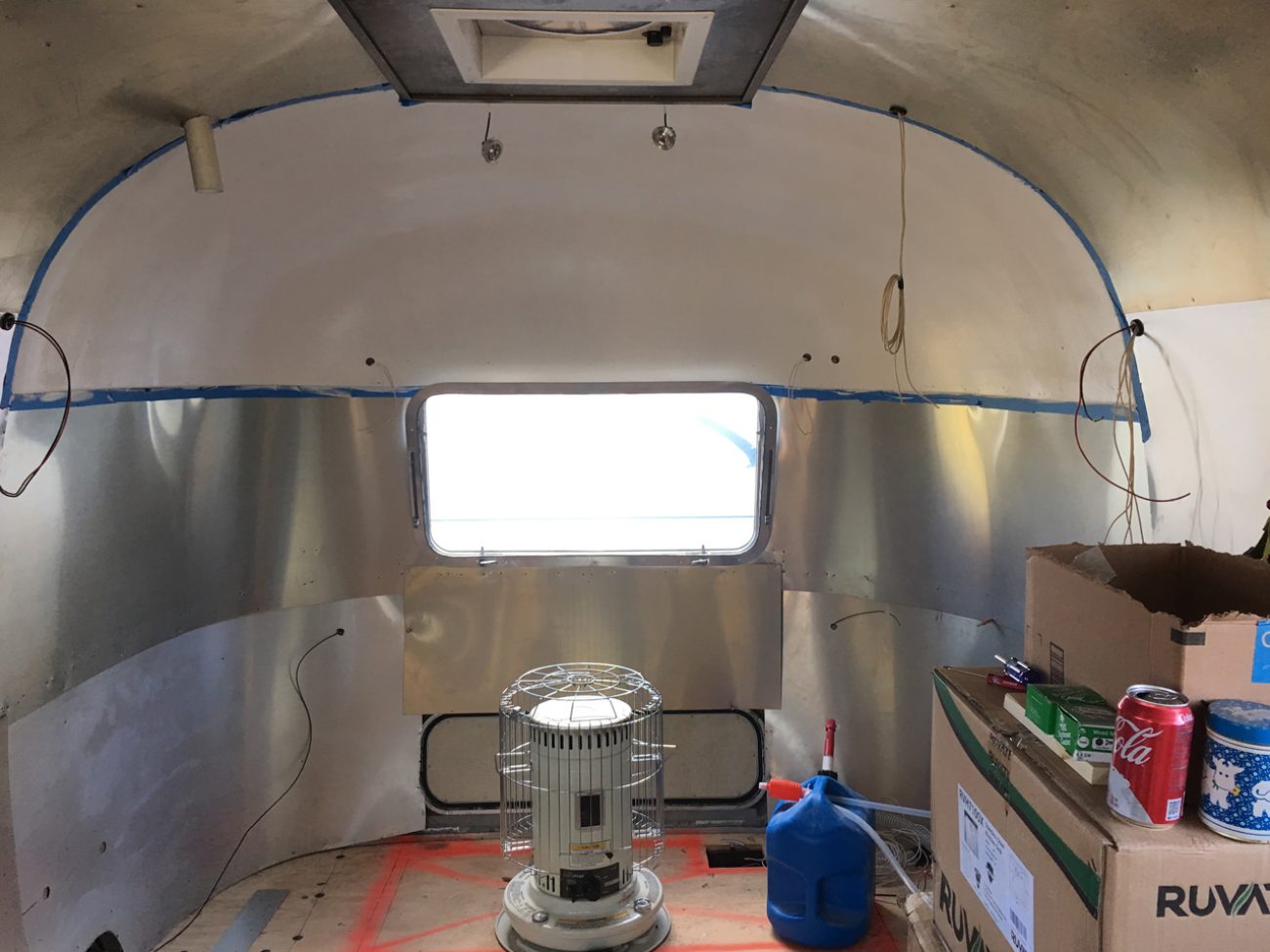 We are thrilled with how everything is coming together. I know I've said it before but without my dad's help (and mom helping with the kids), we would never have been able to do this. He is teaching us so much. We went into this with hardly any knowledge of electrical wiring, solar, or general construction. Dad is helping us change that. It's the best feeling to be able to help build your own house. This experience has been life changing for Jonathan and I. We are so grateful for this time of learning.
I feel like we have accomplished so much these last few weeks. We are coming up on 4 months of this project. My guess of 2 months was way off but I am so happy with our progress.
We're closer than we were.
Next up, the kid's bunk beds!
How much will your Airstream renovation cost?
Get a better understanding of what your project will cost with our renovation calculator!
Besides the intelligent spreadsheet, it includes includes links to everything we bought for our renovation + over 20 short videos where we share behind the scenes thoughts, details, & tips!
Apparel
Grab a fun, comfy t-shirt & help support our family.
comments powered by

Disqus