Cooking Off-Grid for a Family of Six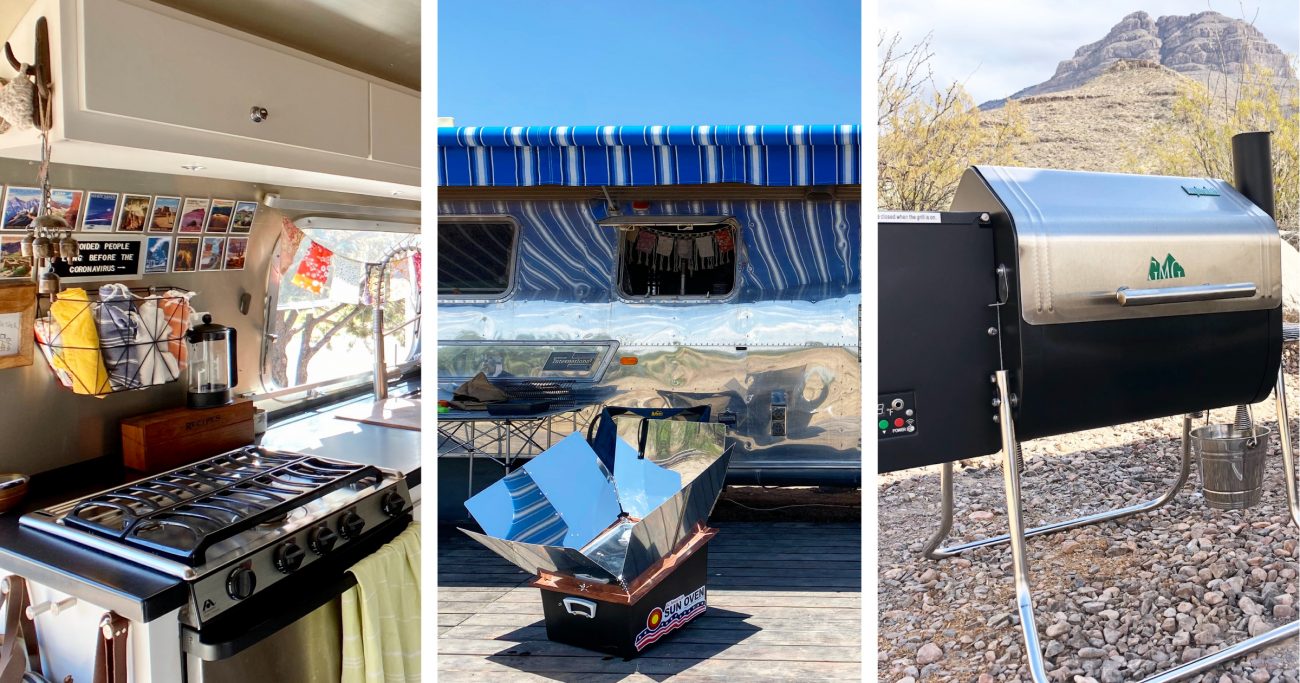 Sometimes it's hard to believe we've been traveling and living in RV's for over 5 years now. Often we get asked about food - how do we cook and prepare food for 6 people in a tiny space? Add boondocking and living off-grid to the equation and things get even trickier! Without power hookups, we're limited in the types of energy we can use.
The good news is, we are still able to make delicious, homemade food all while living off-grid. Let's dig in and see how it works!

Propane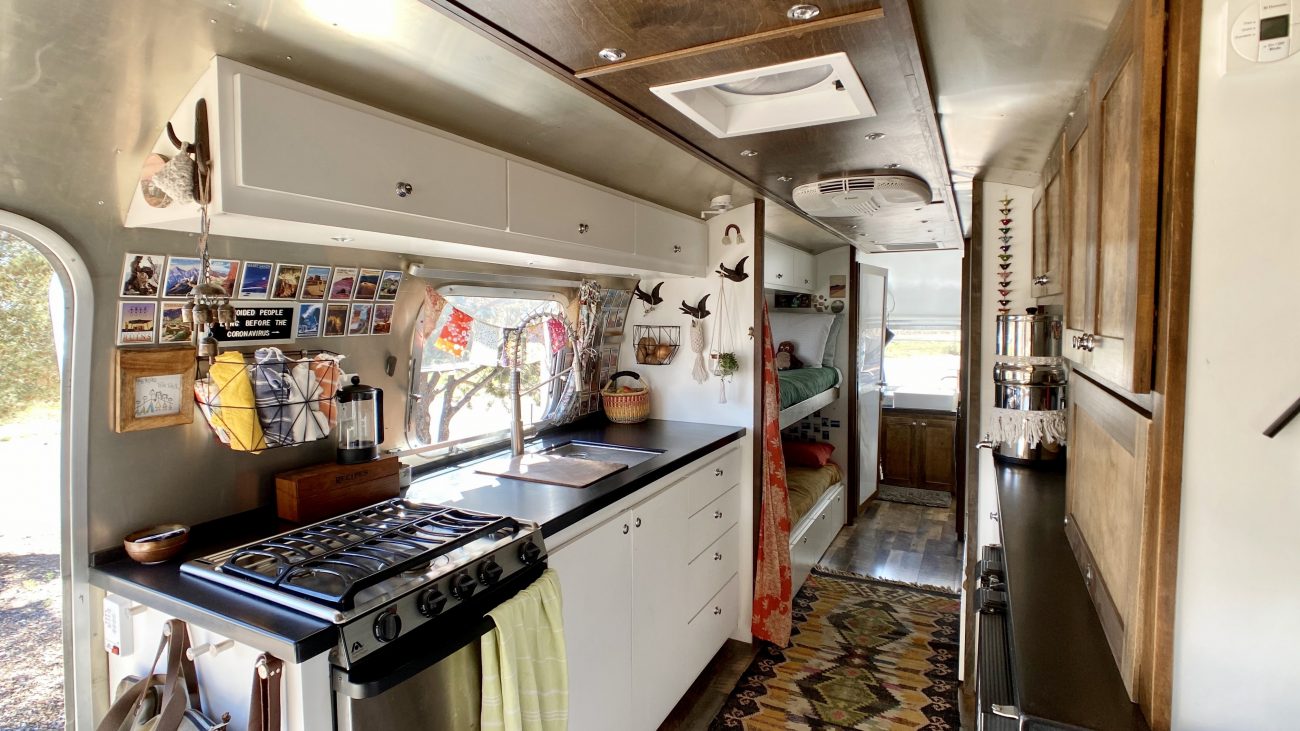 The obvious first choice is propane. It's cheap, easy to find, and super efficient. Like uses zero power efficient. Many RV's use it extensively, and we specifically installed a propane stove/oven combo during our renovation to take advantage of it. We know some people don't like propane, but we've found it to be indispensable for living off-grid - not just for cooking, but for heating our water and the trailer, too.
When the temperatures rise, we often opt to use a table top propane stove so we can heat things up outside the trailer.
Sun Oven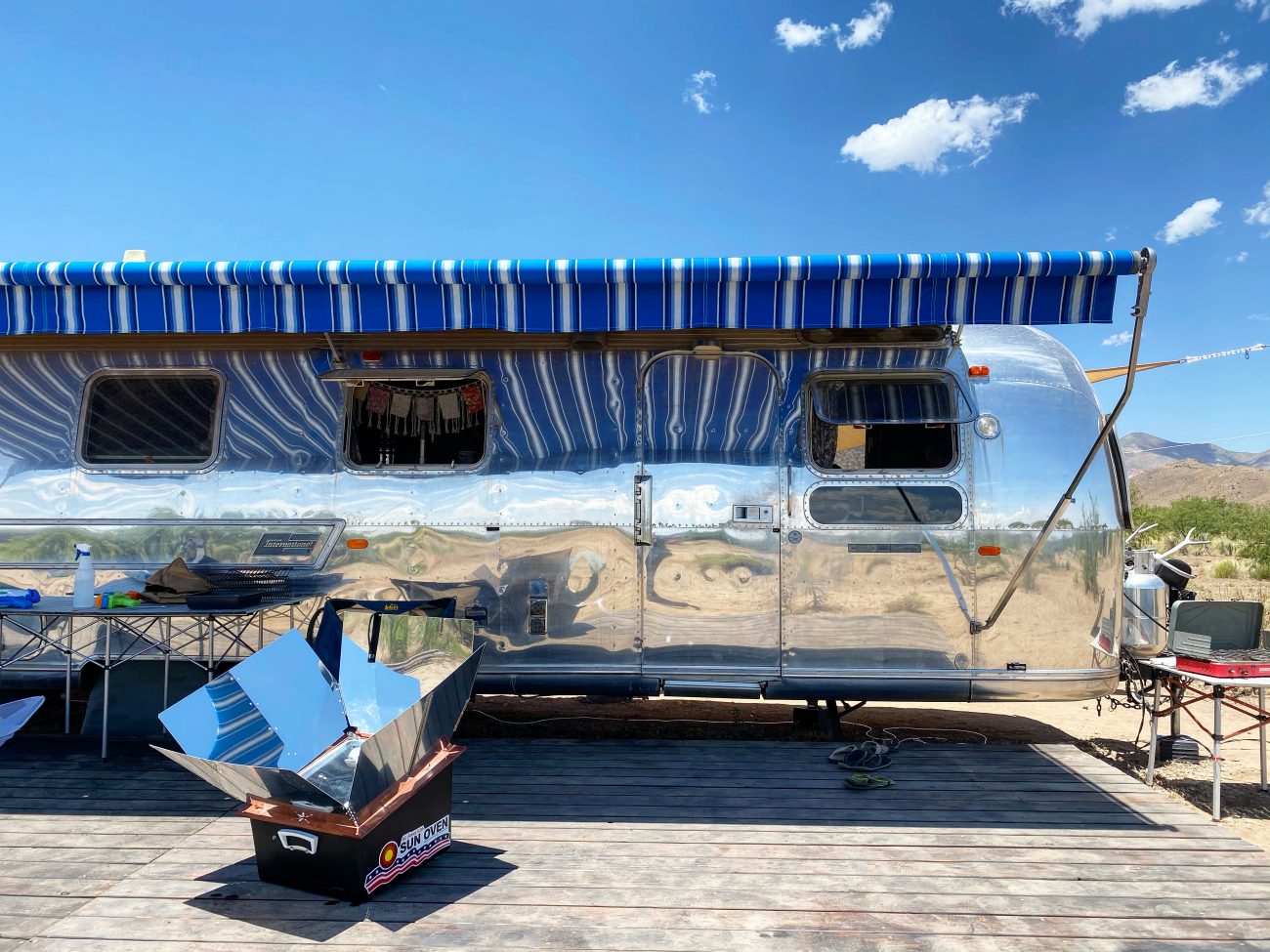 Recently we came across the Sun Oven - a really cool invention that uses the power of the sun to funnel it's energy into a mini oven. This also uses zero power, and while it cooks slower than a traditional oven, it's impressive how warm it can get and how evenly it cooks. I mean, you can cook just about anything in this thing. And you don't HAVE to be off-grid to use it! Anyone can cook with the sun. Use this link to get a discount on your own Sun Oven!
Pellet Smoker Grill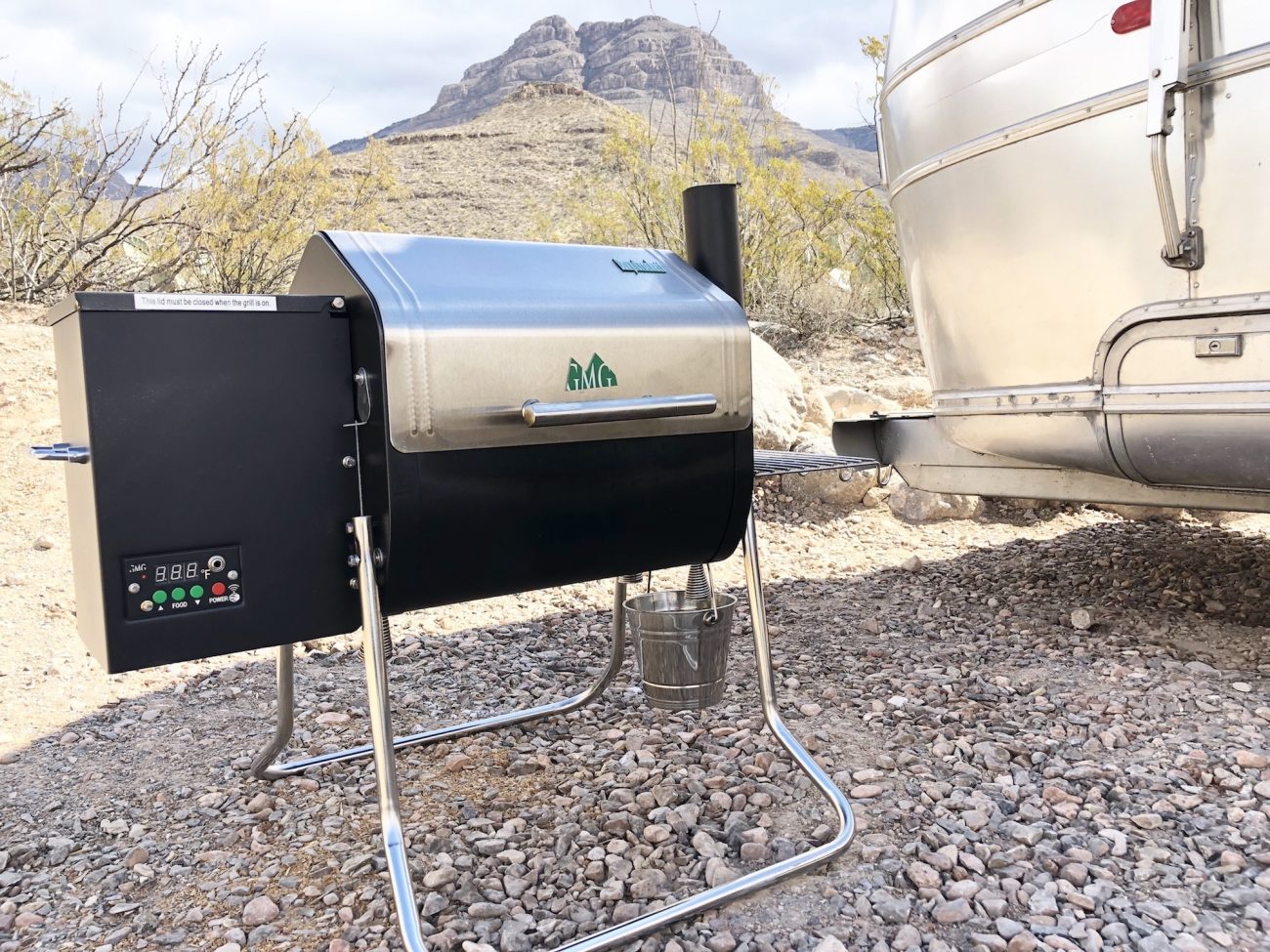 Oh how we love our little Davy Crockett Green Mountain Grill! It runs on 12v and wood pellets, making it very efficient, but extra delicious with all the smokey good flavor it adds to everything we cook in it. Our particular model folds up and fits in the bed of our truck. We've traveled full-time with a Davey Crockett grill for years, and have never regretted it. Not only does it act as an oven with it's digital temperature sensor, but there's even a wifi antenna and app to check the temperature of your food, preset cooking patterns, and the ability to program your own. Perfect for all those long pork butt smoking days.
These are the main ways we use to cook off-grid and save power. If you'd like to see the recipes for the amazing food in the video, keep reading.
Recipes
I come from a line of great cooks. I remember helping my Grandma with her catering business many times throughout my childhood. Everyone always raved about her cooking and she loved it. Still to this day, I remember her saying, "always leave some of the silks from your corn on the cob in the pan so that people will know it was shucked and didn't come from a can." Ah, I miss her.
My mom spends so much time in the kitchen. We were taught to cook from an early age and it's one of the things I cherish most. There's nothing better than walking into a home with the scent of homemade bread just out of the oven, or freshly baked cookies on the counter when we came home from school. I hope that our kids learn to love cooking as much as I do. I think they're on their way!
The recipes made in the video are not my recipes, but I do change them every time I use them. Sometimes I use honey instead of sugar, sometimes I add whole wheat to our bread instead of white flour, etc. Have fun with the recipes and enjoy them!
Happy Cooking Friends!
Become a Tiny Shiny Homie!
Subscribe to our patreon-style community & help support our family so we can keep making things for you! Get early access to videos, special behind-the-scenes updates, curated music playlists, & goodies like exclusive stickers and name drops in our videos.
Signup & Become a Homie
Apparel
Grab a fun, comfy t-shirt & help support our family.
comments powered by

Disqus