Banff and Jasper National Parks in Canada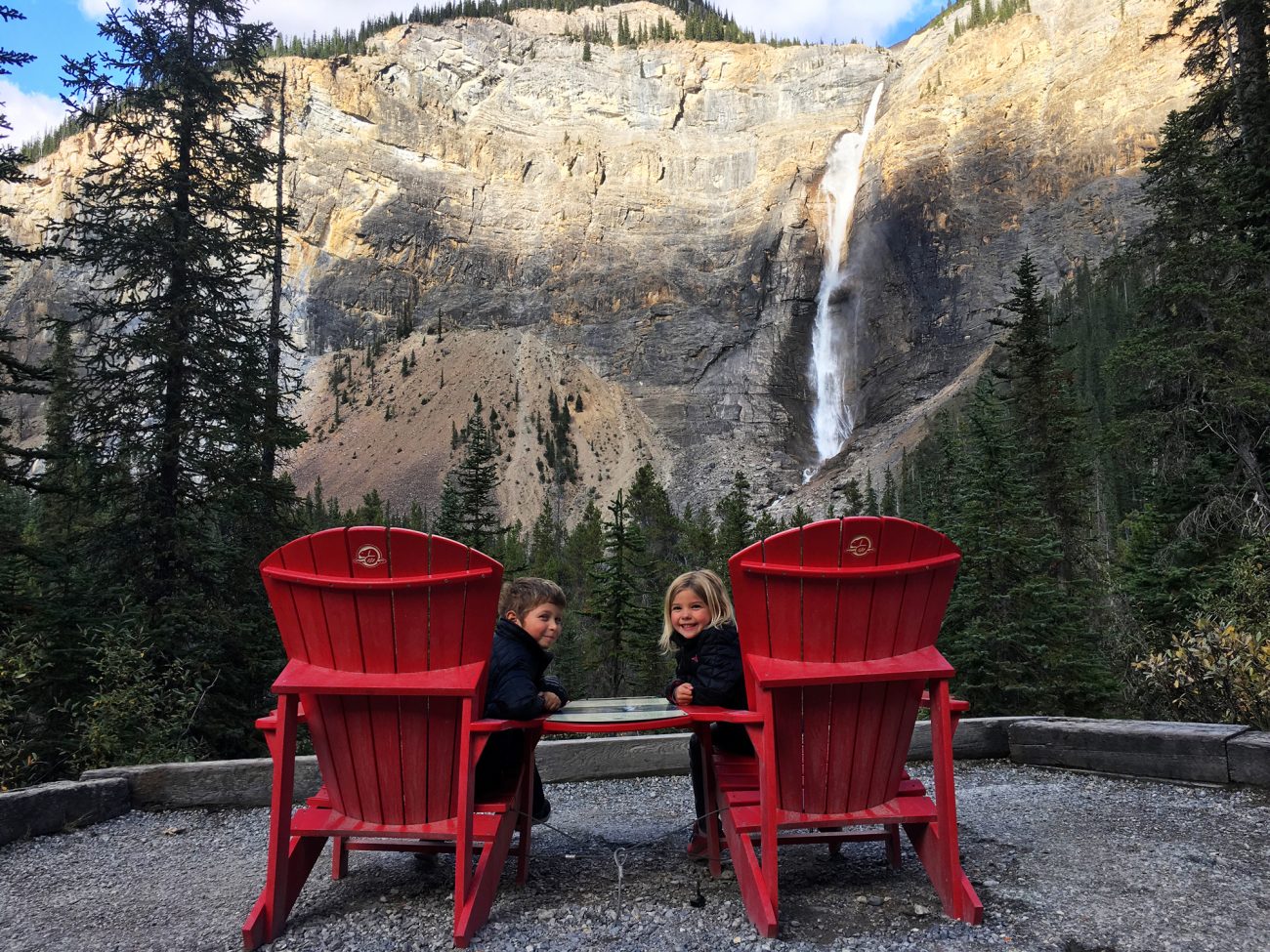 After spending a day in Canada at Butchart Gardens, we were ready for more of this wonderful country called Canada. We researched and planned and researched some more. We talked to our insurance company, changed our AT&T plan and prayed the wildfires wouldn't mess it all up.
And then we went for it! Hello Canada!
We entered through Idaho with the hopes of exploring Banff and Jasper National Parks. As you'll find out, our trip didn't go exactly according to plan, but more about that later.
Our first stop was Athabasca Glacier all the way up in the Icefields. We pulled off at an overlook on the way and were treated to the sound of a massive amount of moving water. Getting out we looked around only to see a couple emerging from some trees nearby telling us we had to see the waterfall.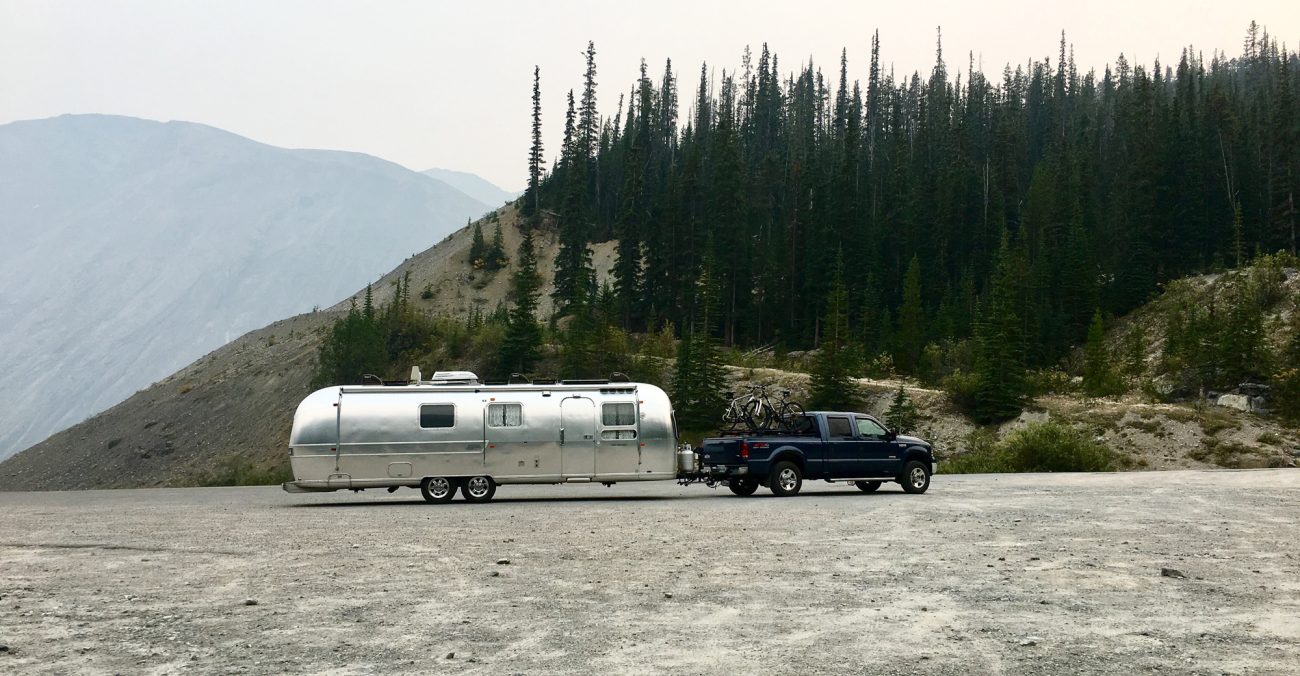 Here we were, not even at an official trail or site, finding a magnificent glacial melt waterfall surging through a forest. Good start, Canada.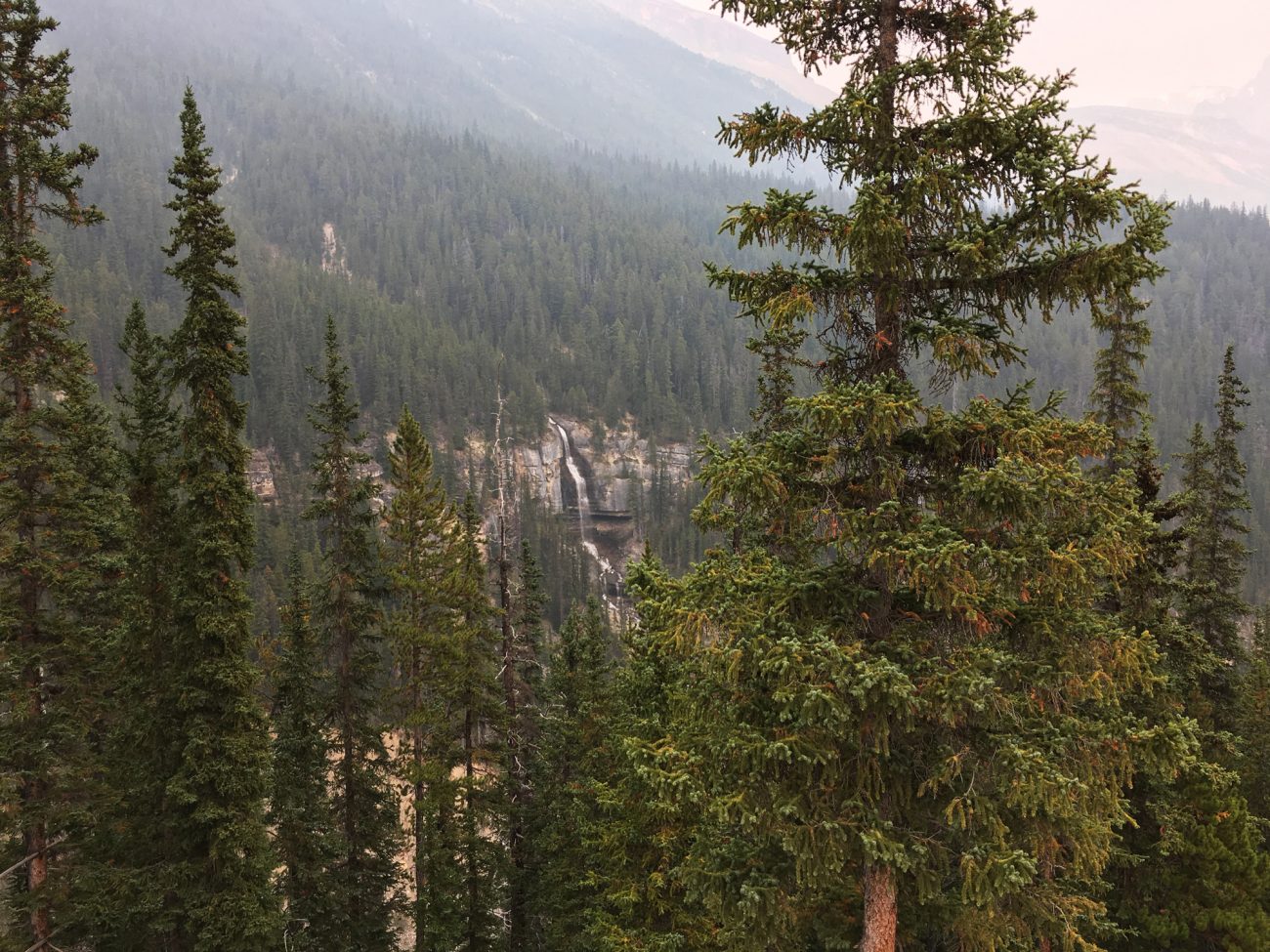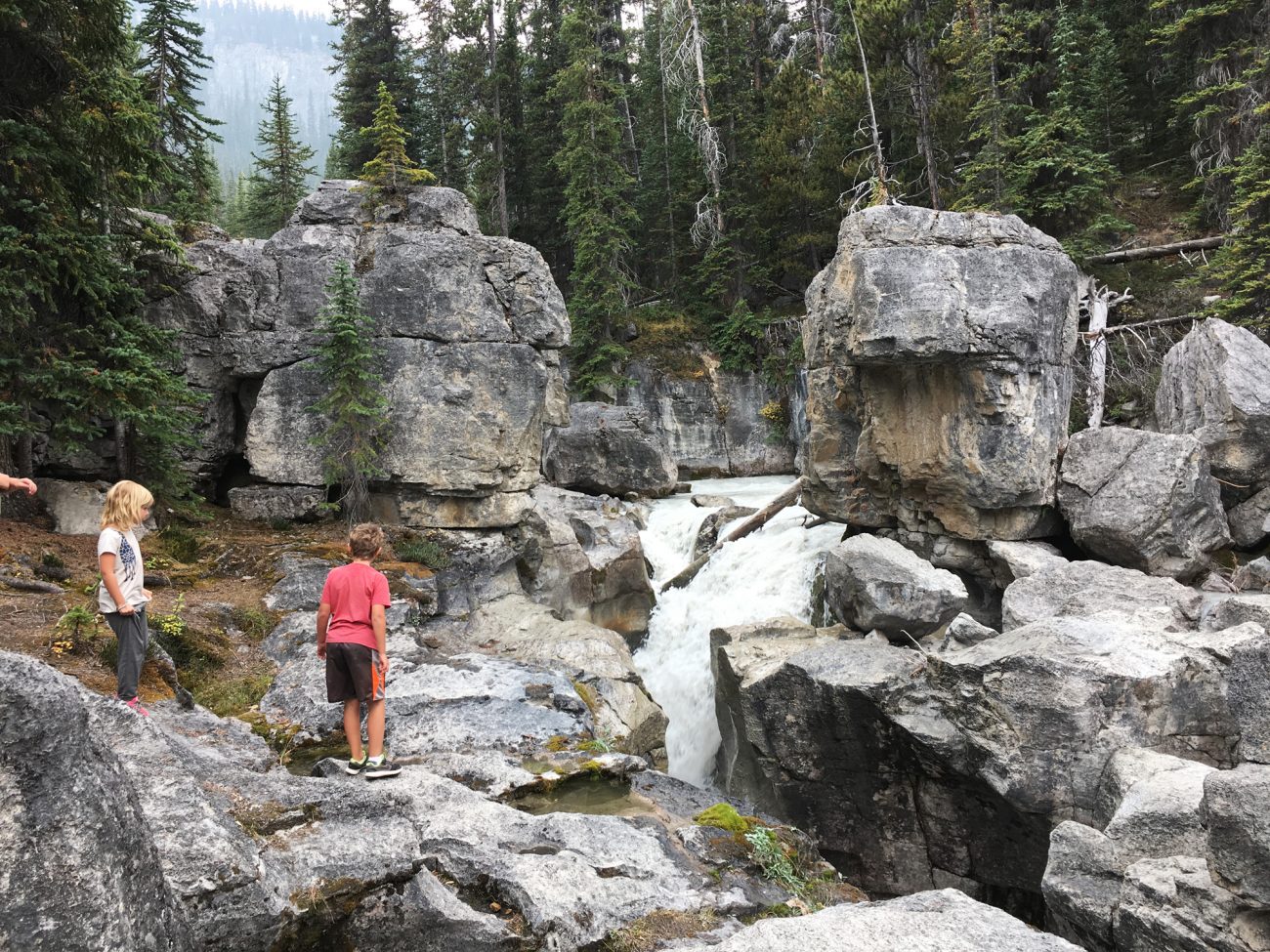 The Brewster Glacier Adventure building and parking lot were HUGE! Plenty of room for our rig so we spent the night excited for our adventure in the morning. At this point in our trip, the smoke from the fires in the area were really bad and gave the glacier a ghostly vibe.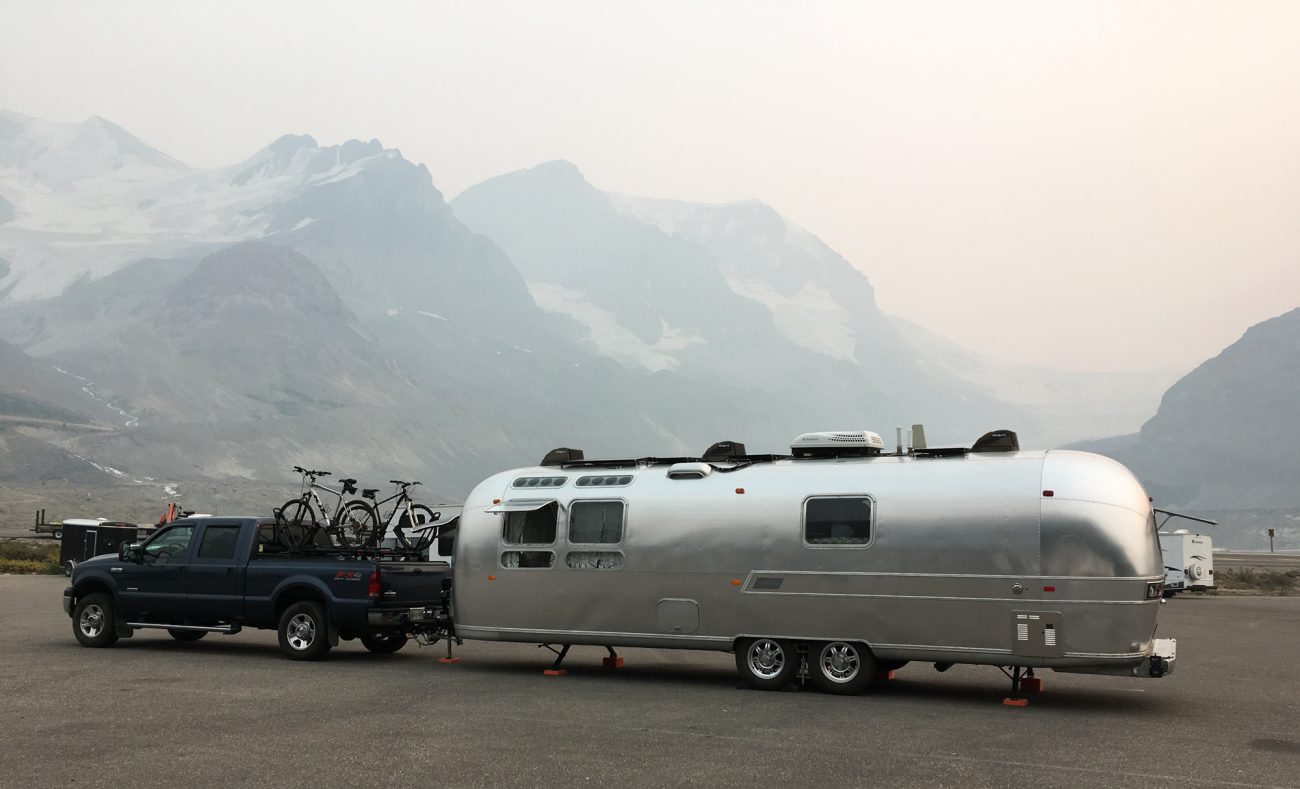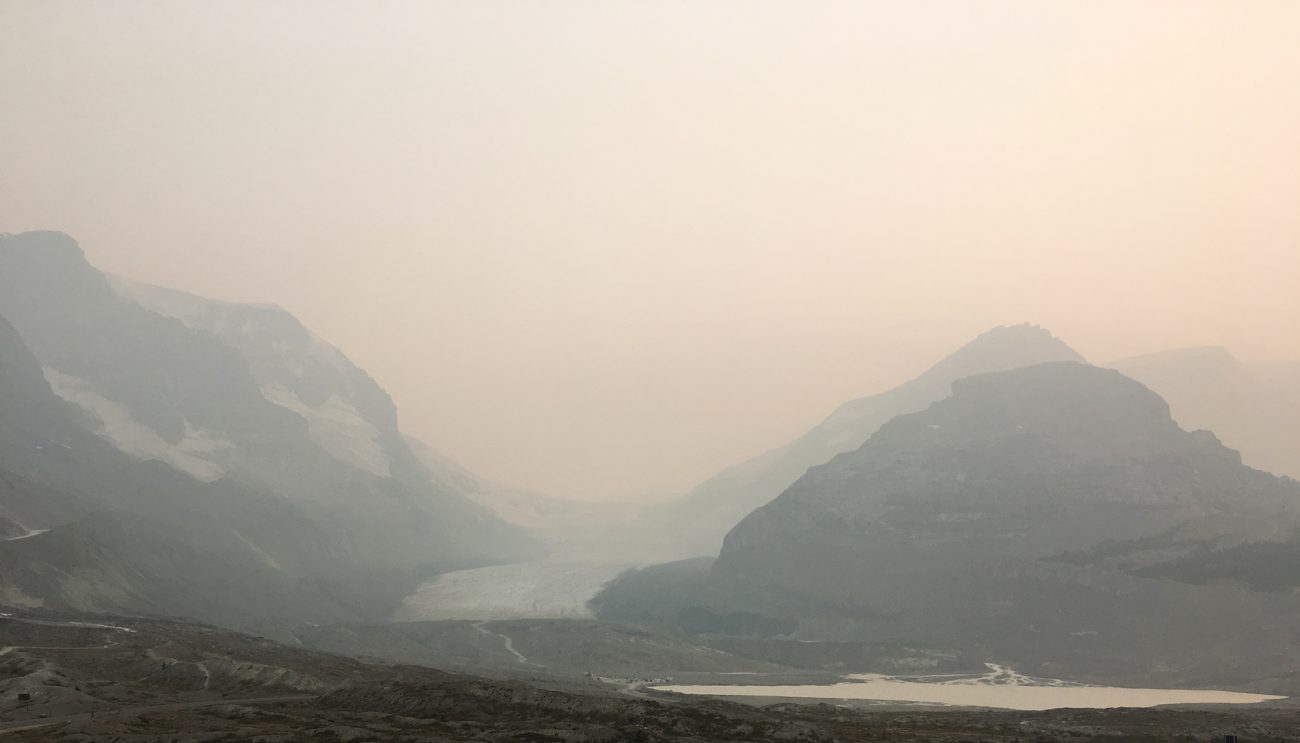 I'll be honest, this was an experience I didn't know I needed in my life until I did it!
Let's start with the massive Ice Explorers - all terrain vehicles that drive the nutty "road" right onto the sheet of ancient ice. I'm pretty sure the tires were taller than me! At one point we were going down such a steep grade that everything outside was at a 45 degree angle.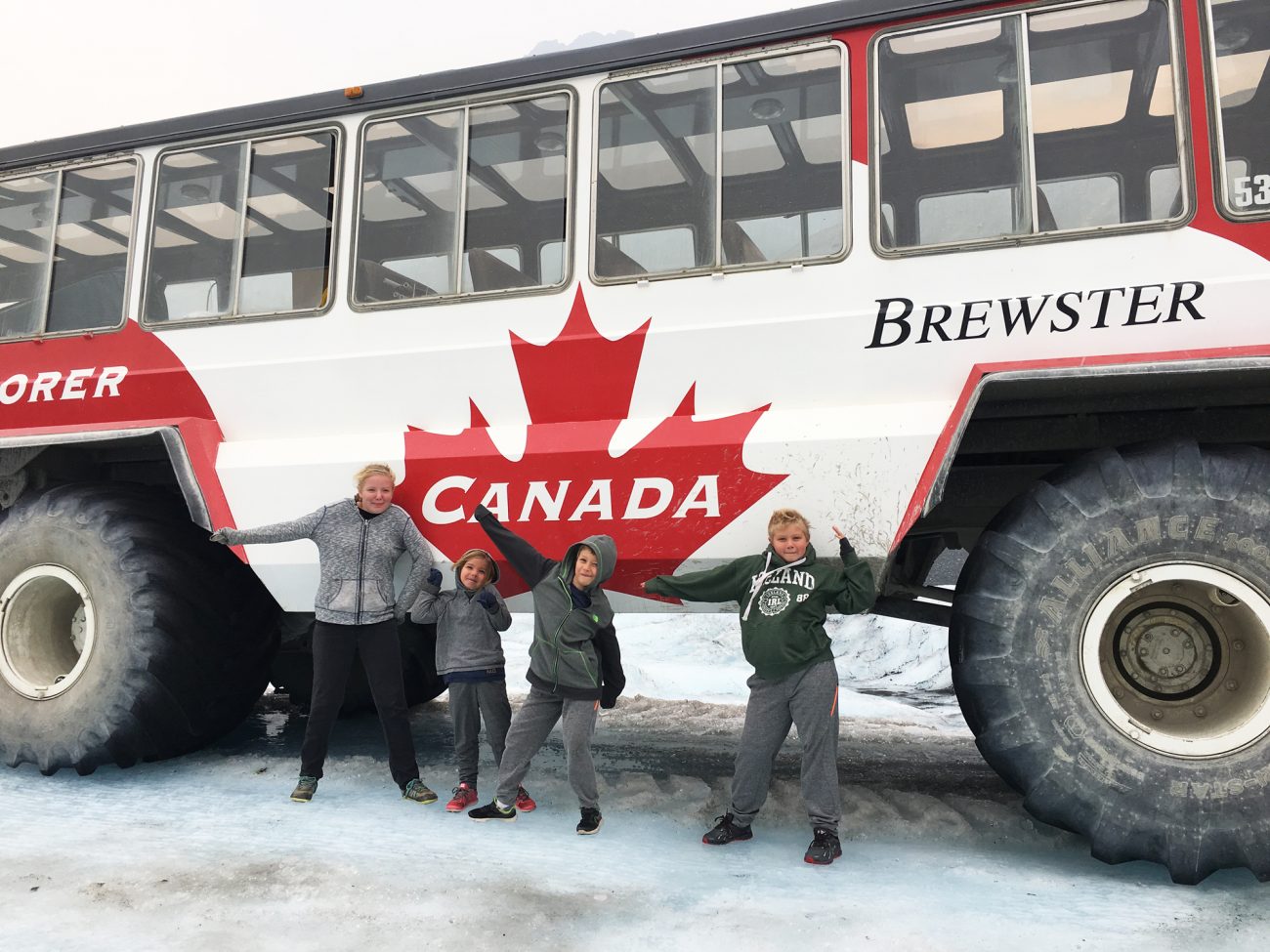 Once up there we were able to walk around a bit (trying not to fall on our butts), marvel at the vibrant blue of the ice and drink glacier water! I could have gone with a few less people and a bit bigger area to explore, but the whole thing was just so surreal.
They say the glacier will be gone within our lifetime, which is a huge bummer. It's been slowly shrinking a bit every year. If you get the chance, make sure you see this before it's gone.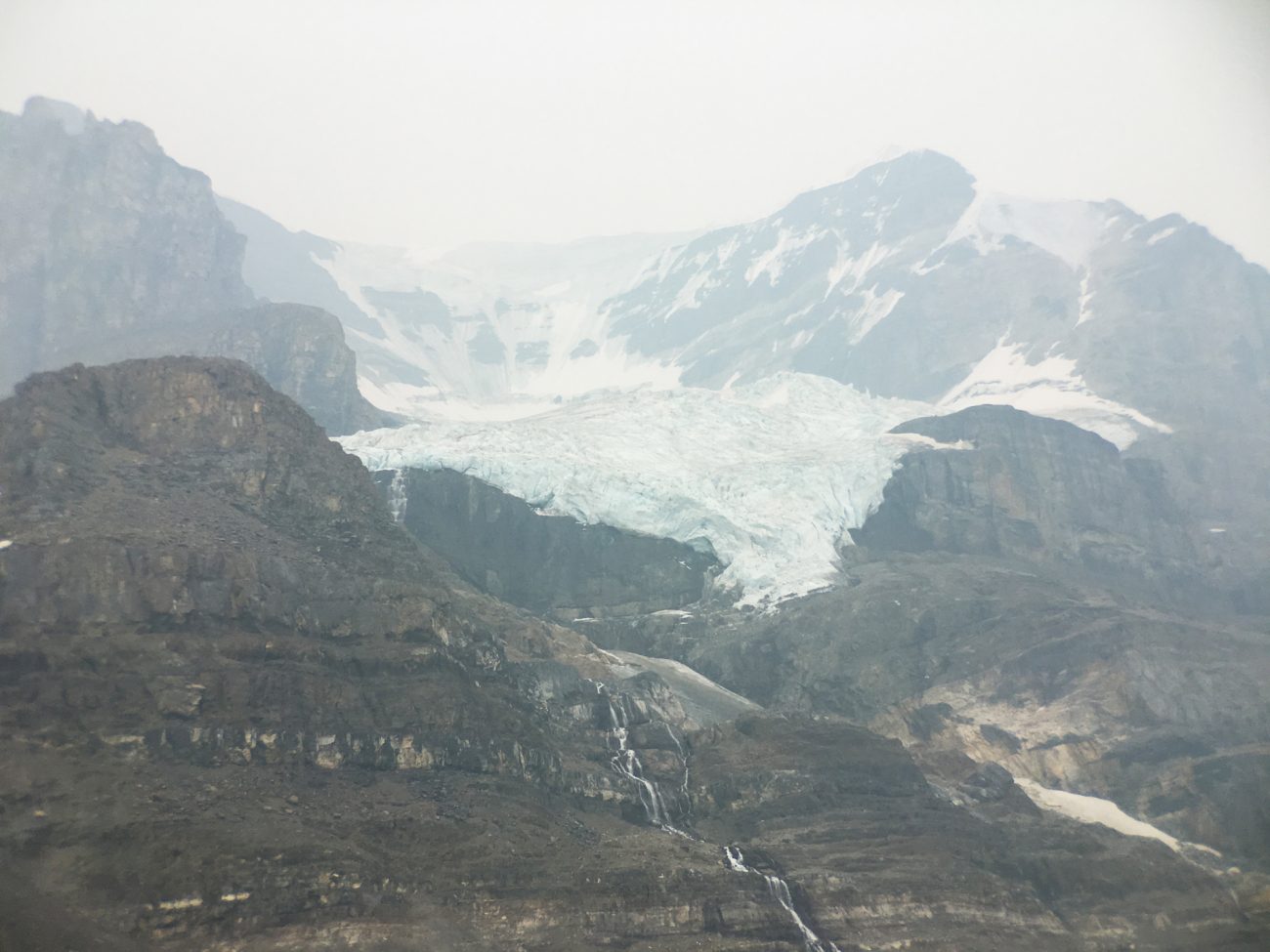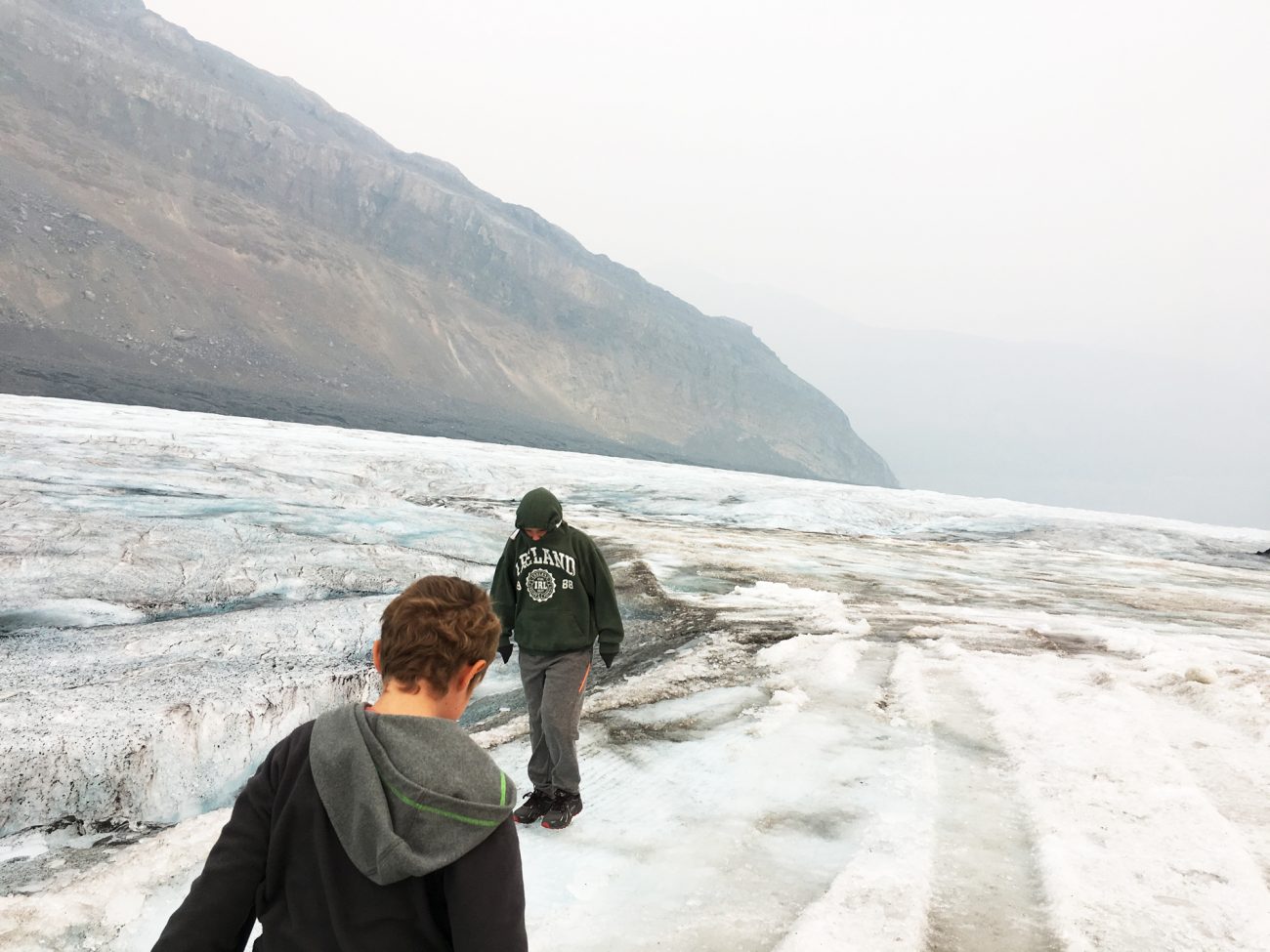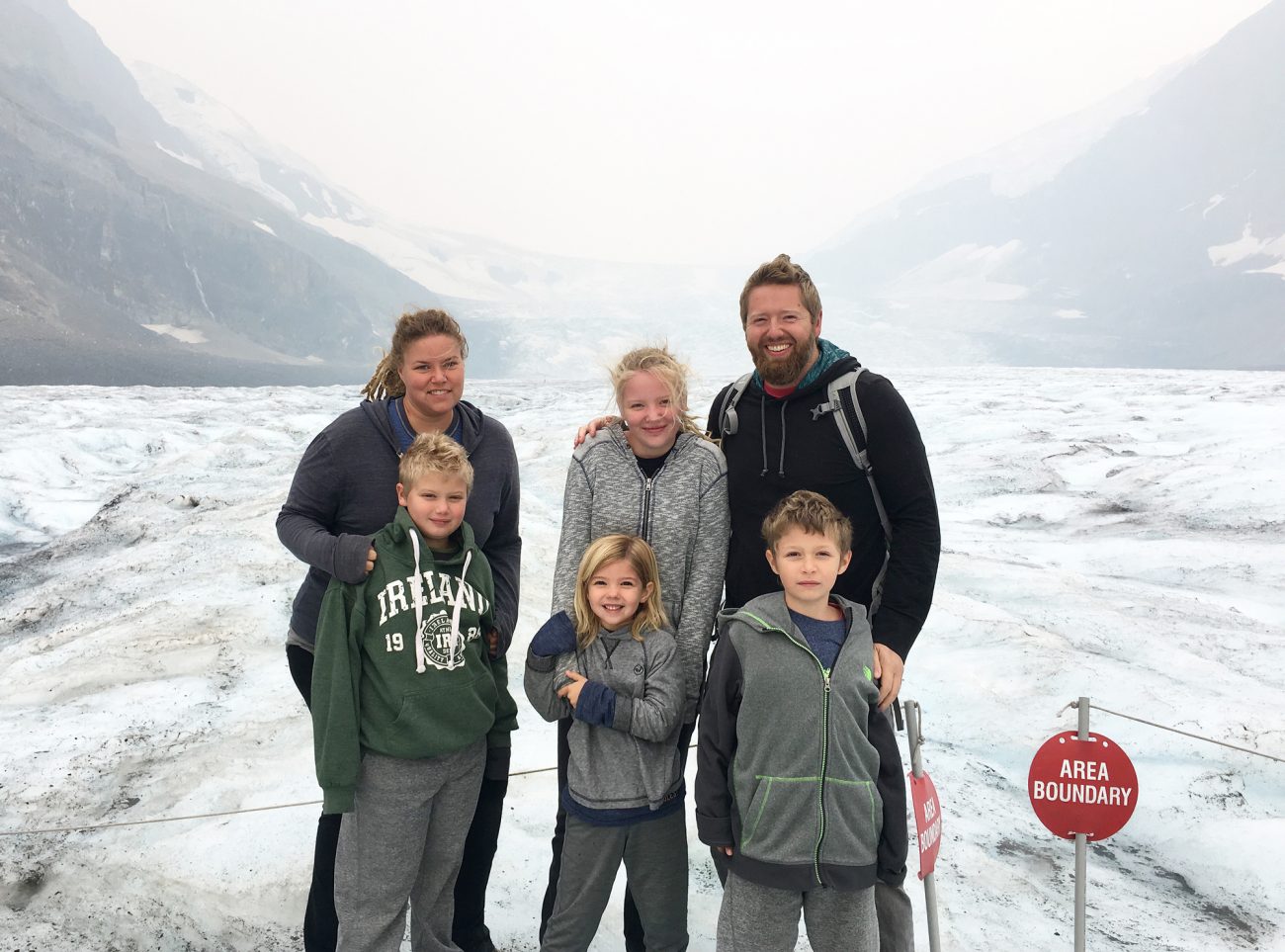 Another part of the package was the Glacier Skywalk - a unique glass bridge overlooking the Sunwapta Valley. Now, based on the pictures from their marketing this looks like it would have been spectacular on a clear day with snow covered mountains. However, we were there when it was super smokey, no snowcapped mountains and it was raining. So the bridge was foggy and we just couldn't see much. Dang it, Mother Nature! Actually the rain was a huge blessing. We found out it hadn't rained in nearly 4 months and the wild fires provided some sore needed watering.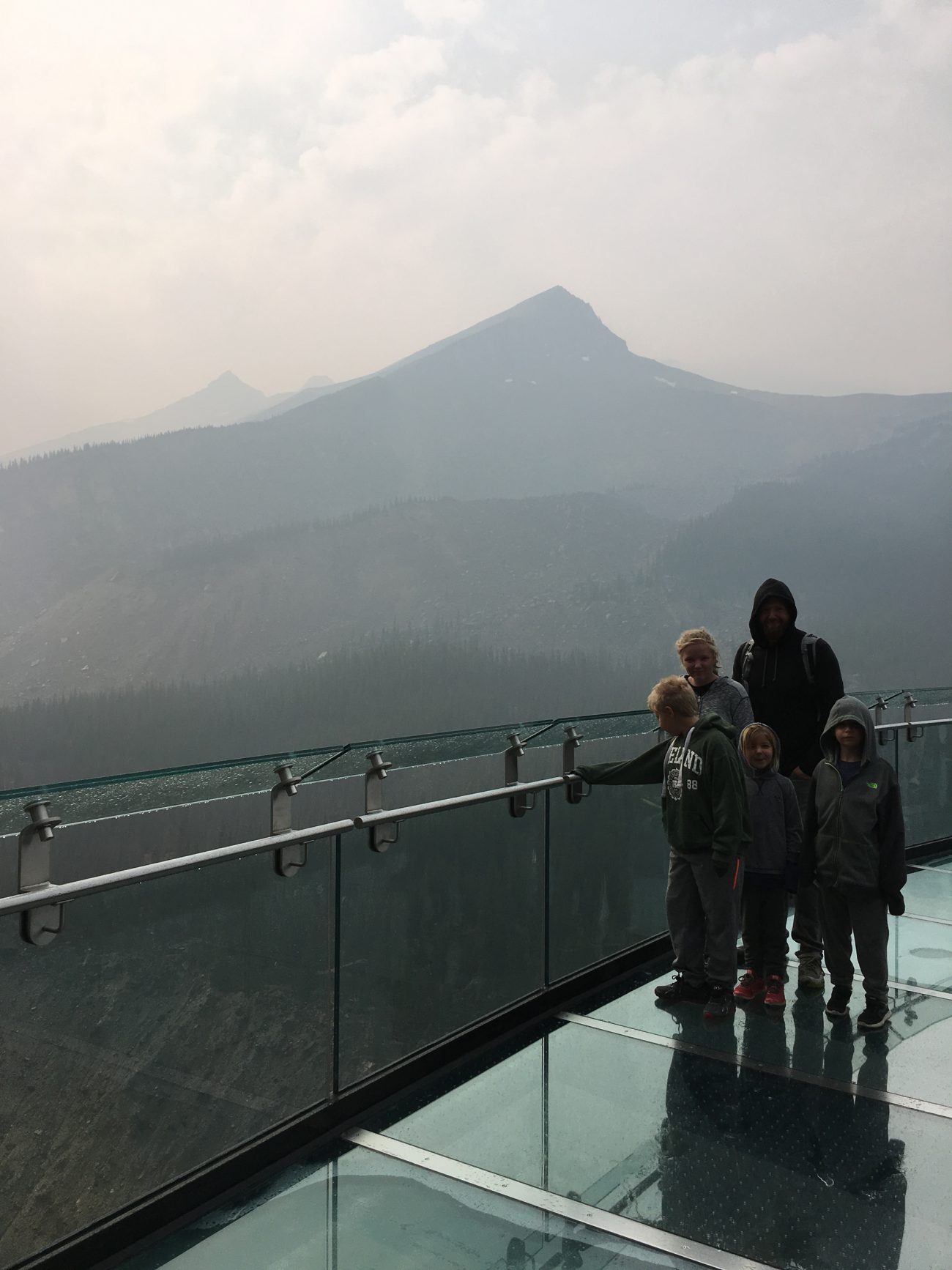 We drove all the way back down to Lake Louise Campground where we had managed to snag some reservations for the rest of the week and woke up to stunningly clear skies. Suddenly we realized our drive in we'd been missing literally half the view. We couldn't see any of the massive mountains hiding behind the fog.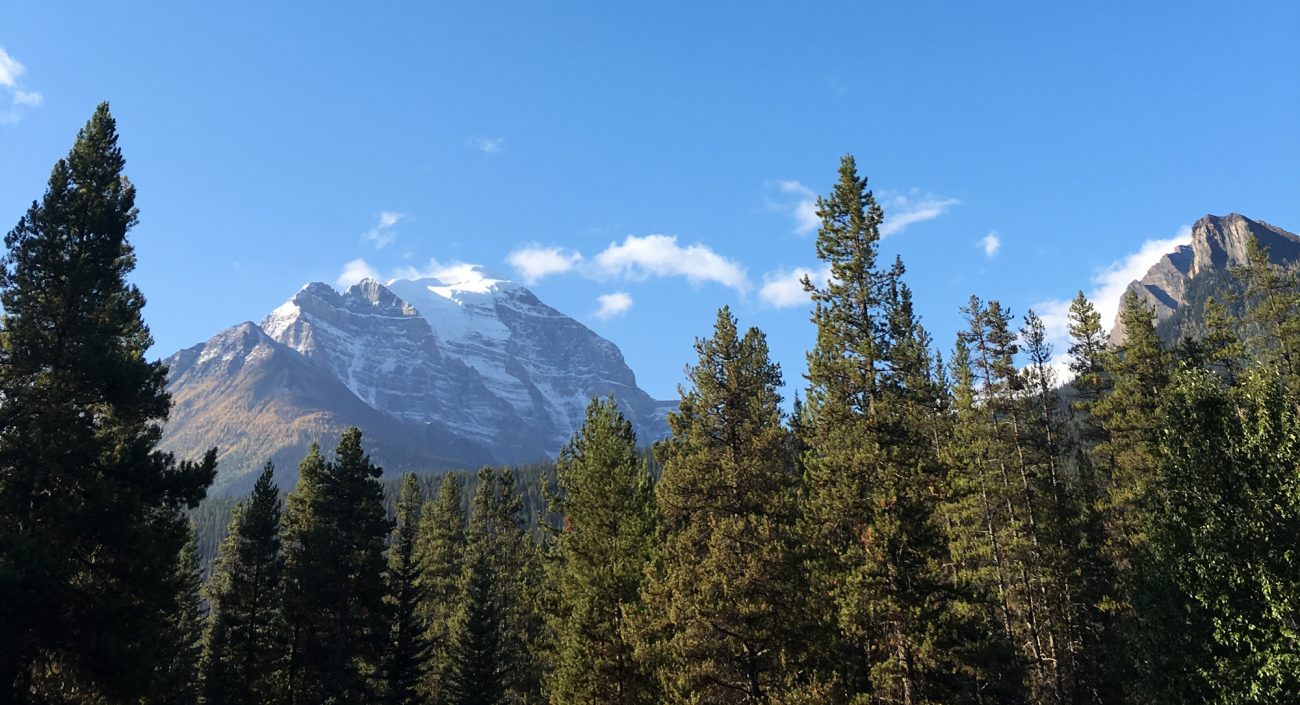 It was at this point we totally got the Canada hype. Even just the highway drive through Banff National Park was one of the most beautiful places we'd ever seen.
And THEN we went to Lake Louise itself.
Yeah it just keeps getting better.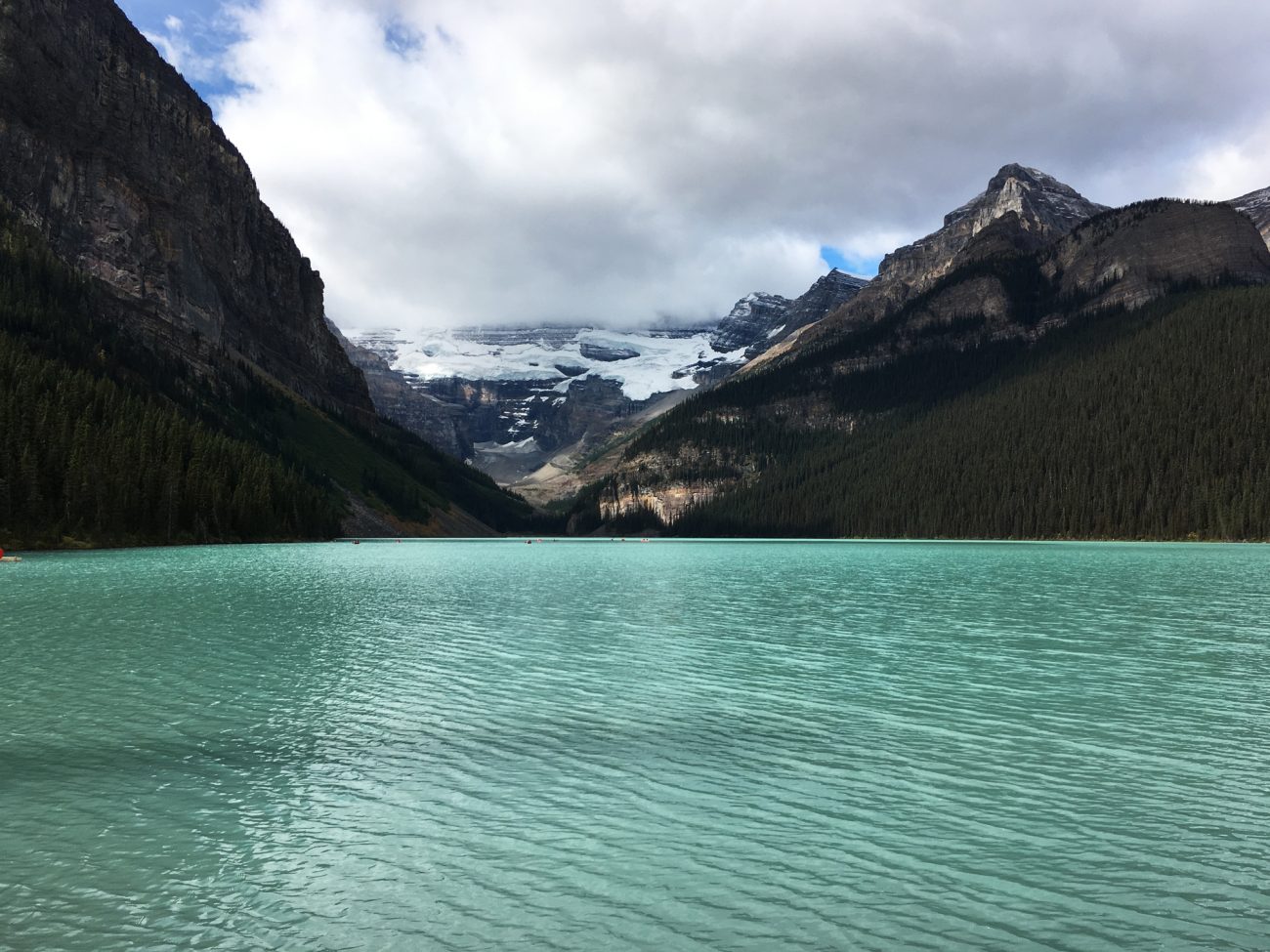 This is that lake you've probably seen on Facebook with the neon blue water and snow-capped peaks and glaciers in the background. No, the water isn't photoshopped. It comes straight off the glaciers and the way the light reflects off certain minerlals in the water really makes it that color blue. It was sooooo busy. Like, I can't even imagine this area in the Summer because we were here in September and it was still wall to wall people. Thankfully, we've gotten good at taking pictures that look like it's just us!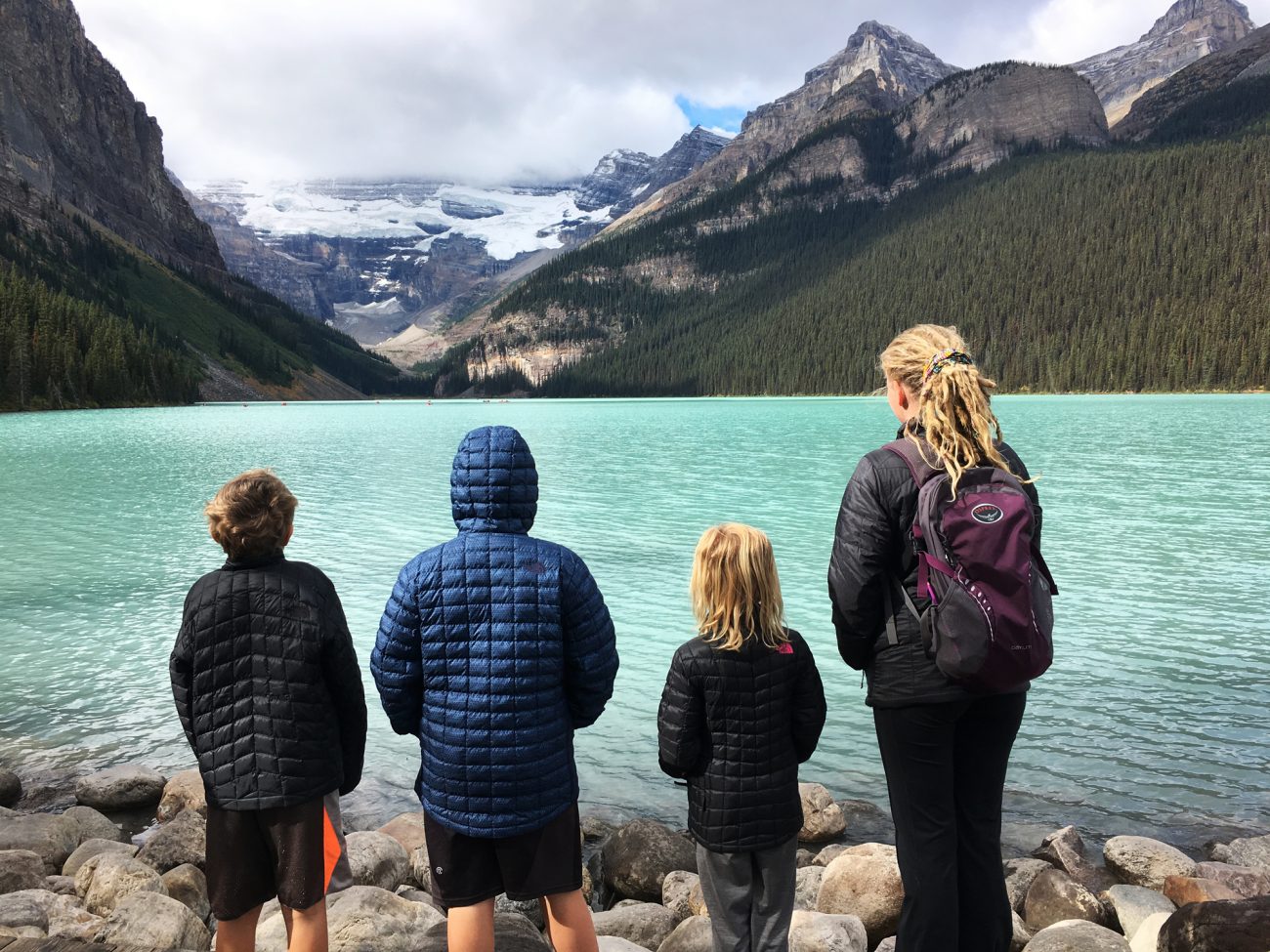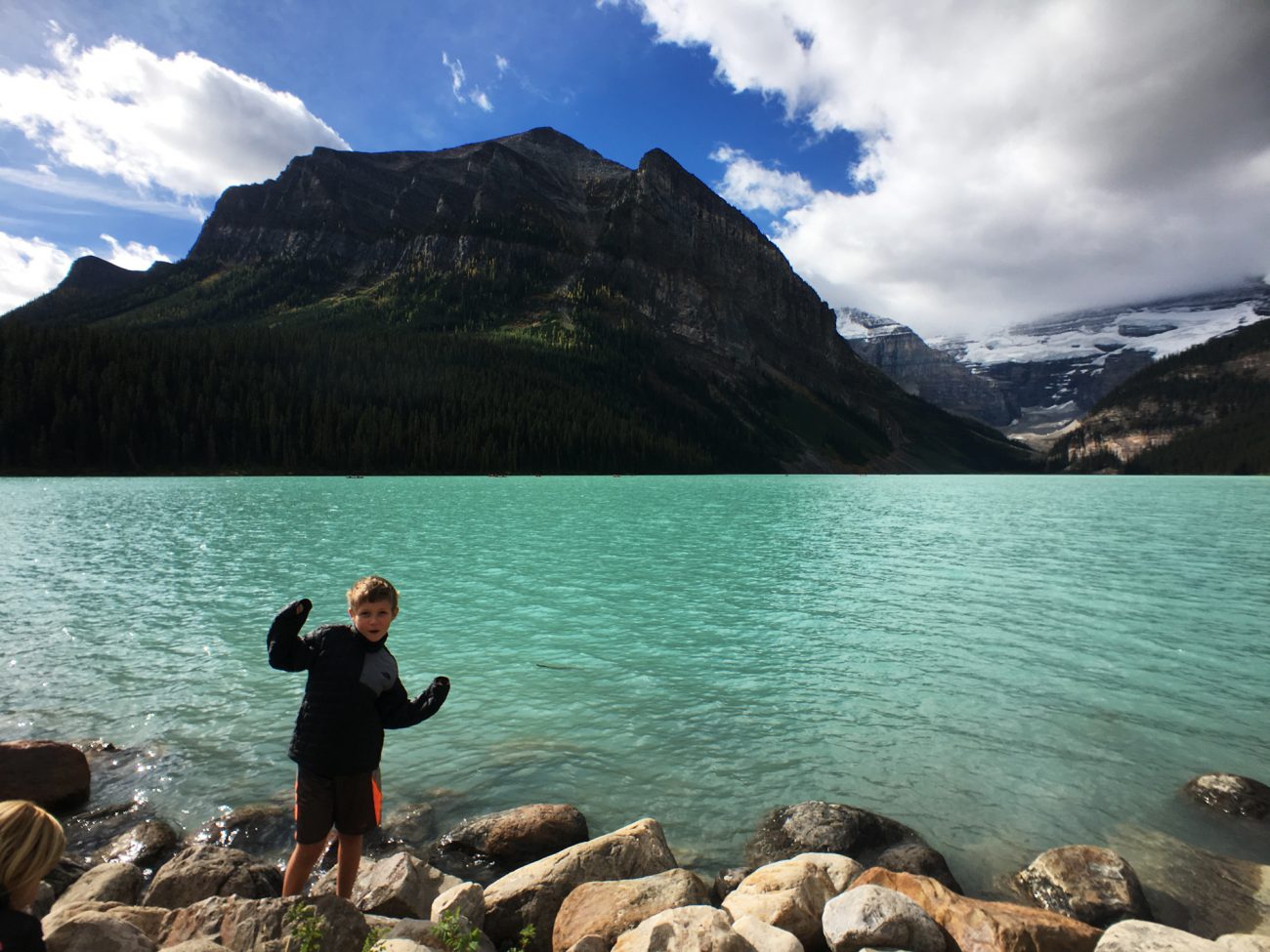 Once you got to hiking the waters edge, it thinned out a bit. I really wanted to keep going up to the Point of Six Glaciers Tea House, but the kids were tired they said. Sigh. Next time.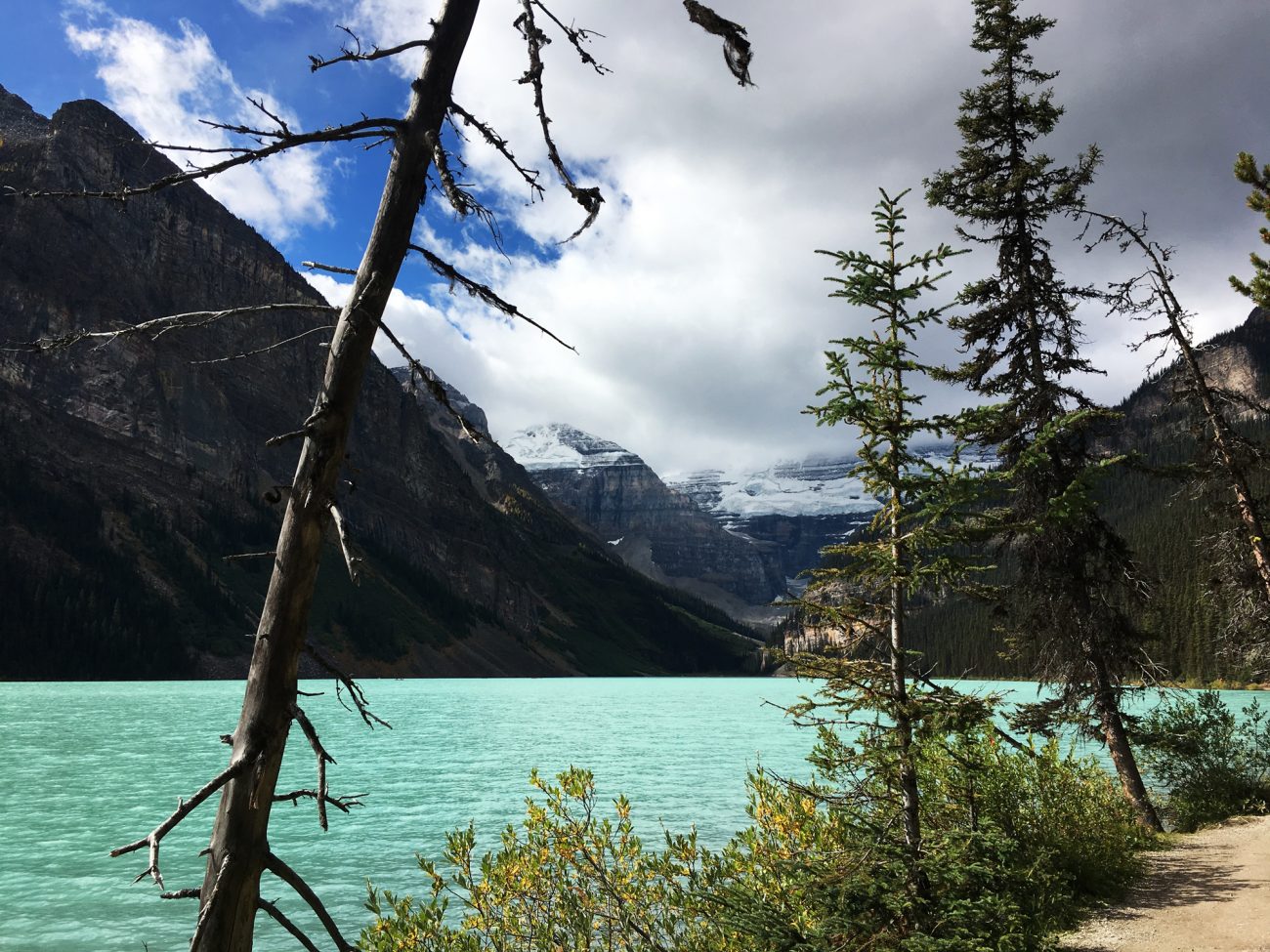 We took a side trail back and literally didn't see a soul the whole way. We did hear the trees creaking, were constantly avoiding horse poop and were on the look out for bears, though. Not sure if it was worth it!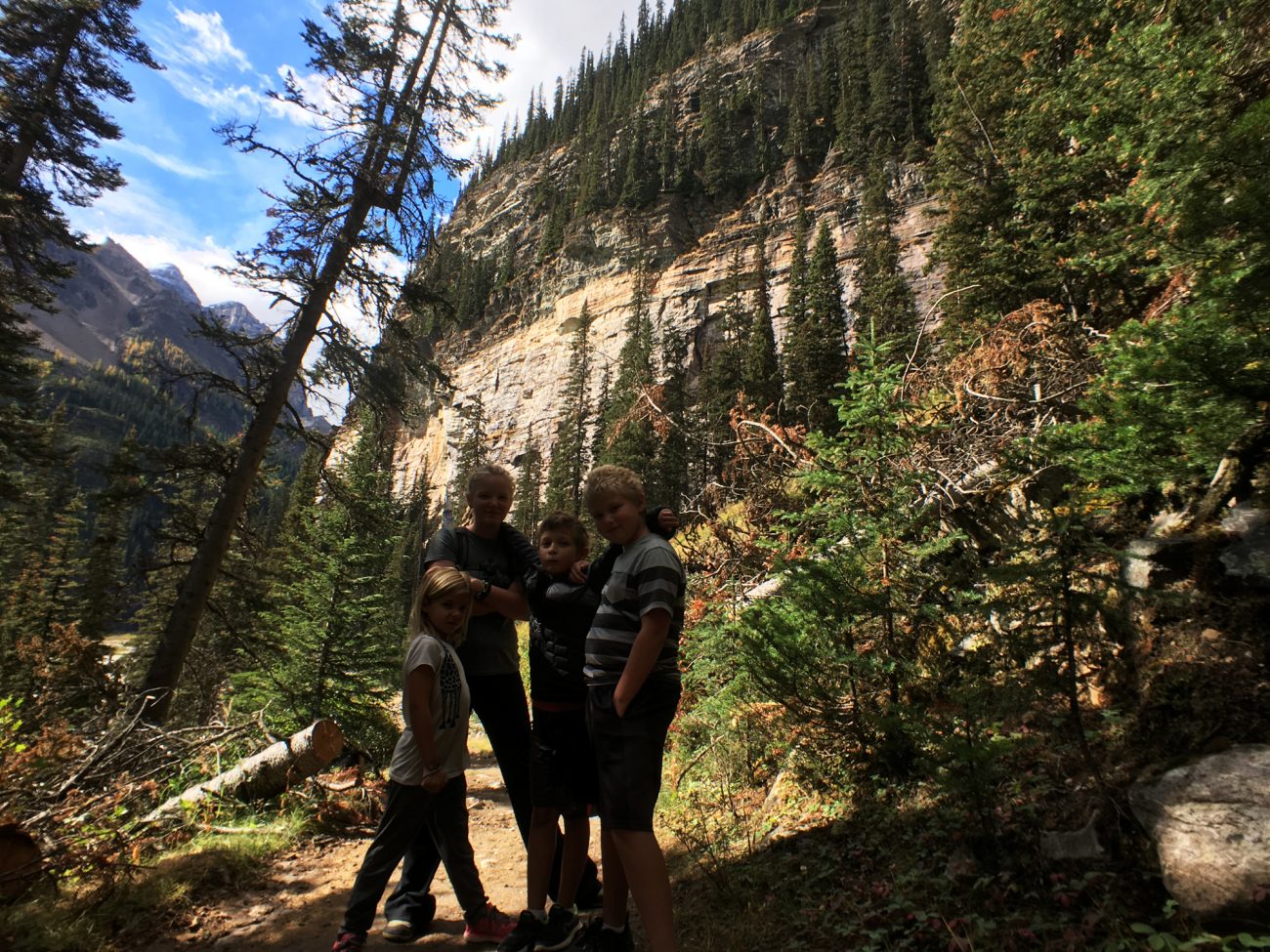 And of course I have to mention the chipmunks that were bound and determined to talk us into feeding them while we had a snack. Ada was in chipmunk heaven! Don't worry, we didn't feed them.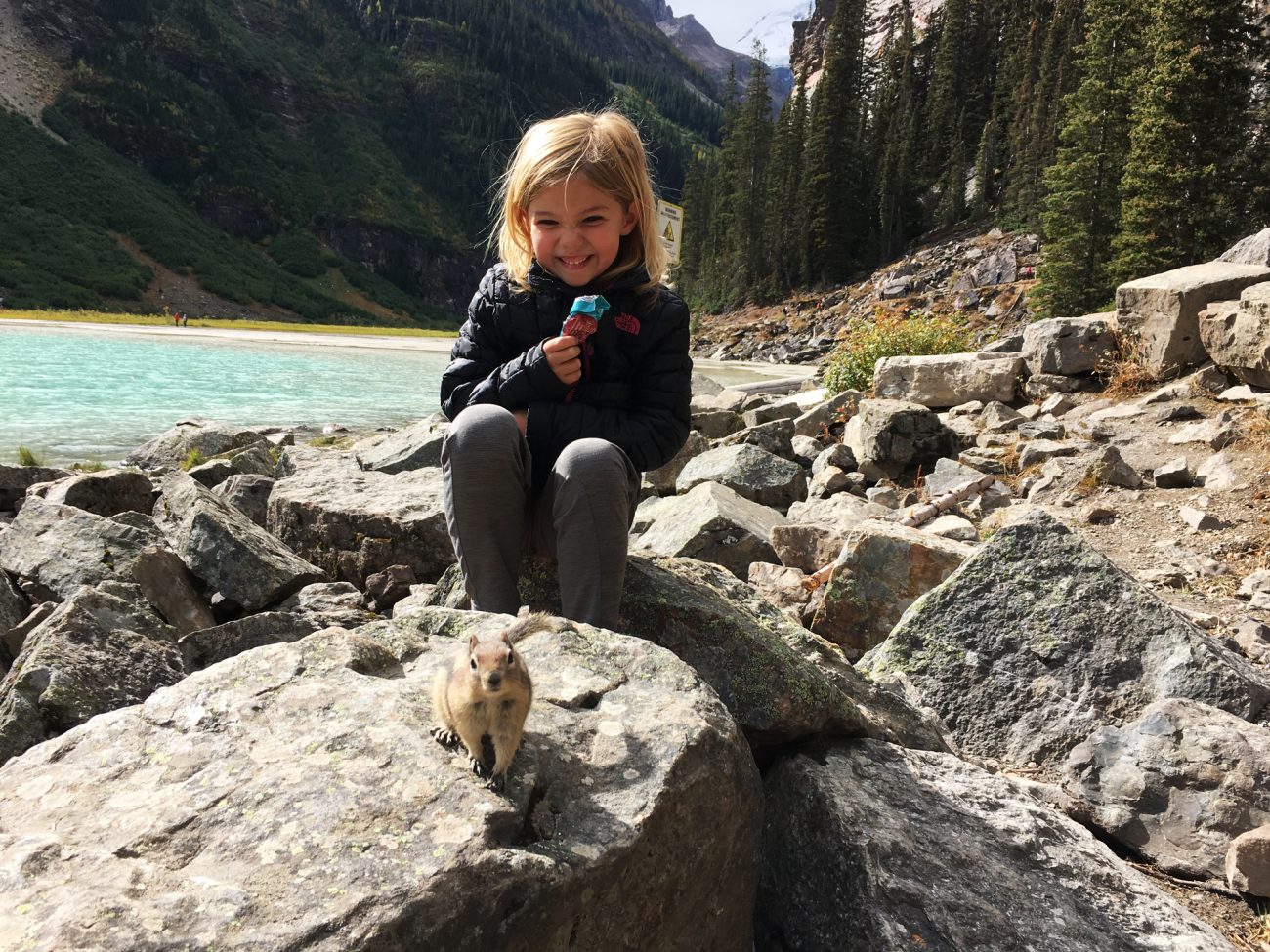 Moraine Lake was close by as well, but every time we tried to go they had it blocked off because there wasn't any parking. I mean, we tried at least 4-5 times. Crazy! Finally, we found out that Parks had taken over the buses that run up there and we could shuttle for free. It took a while, but we made it up. Now that it had started raining, it wasn't stopping, though. The water was still that amazing blue, but even with the packed parking it didn't feel nearly as busy as Lake Louise.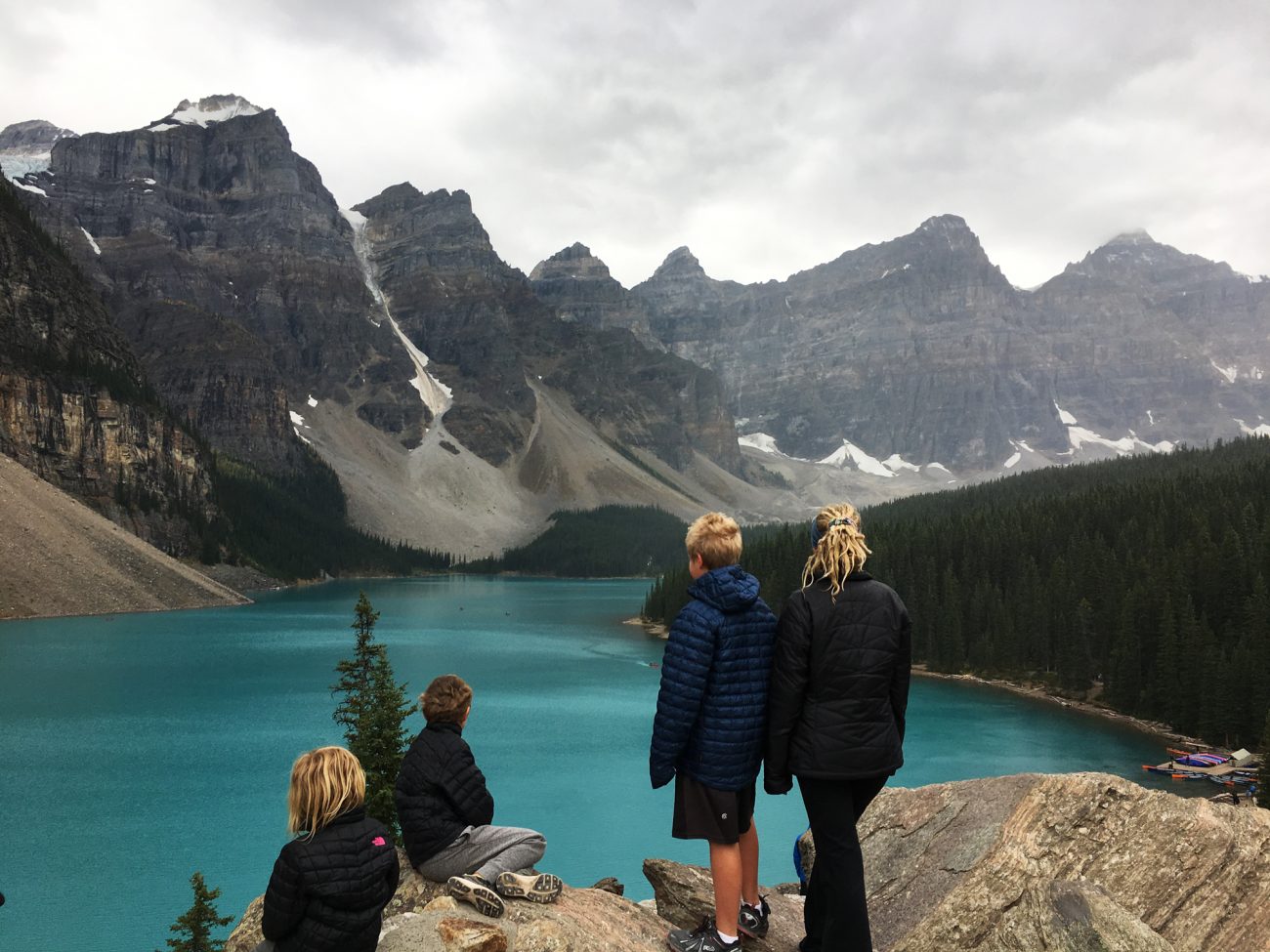 We hiked around the edge a bit, but Ashley wasn't feeling well and decided she was going to head back for the day. The kids were in an exploring mood so we ended up climbing the Rockpile and braving the trail to Consolation Lakes.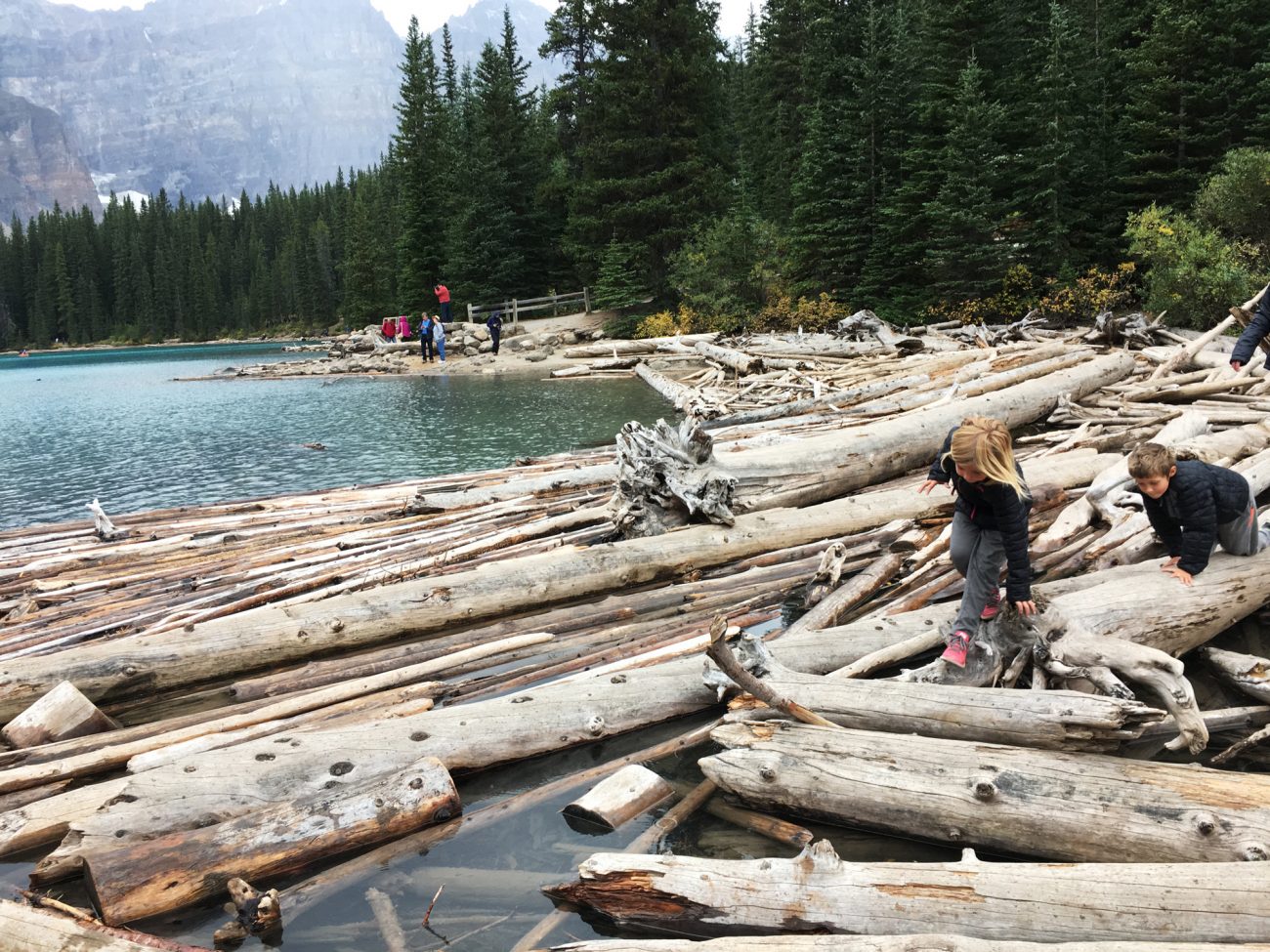 Braving it because: 
It was cold and raining and 
It was recommended to hike with 4 or more people in case of bears. Aaaack!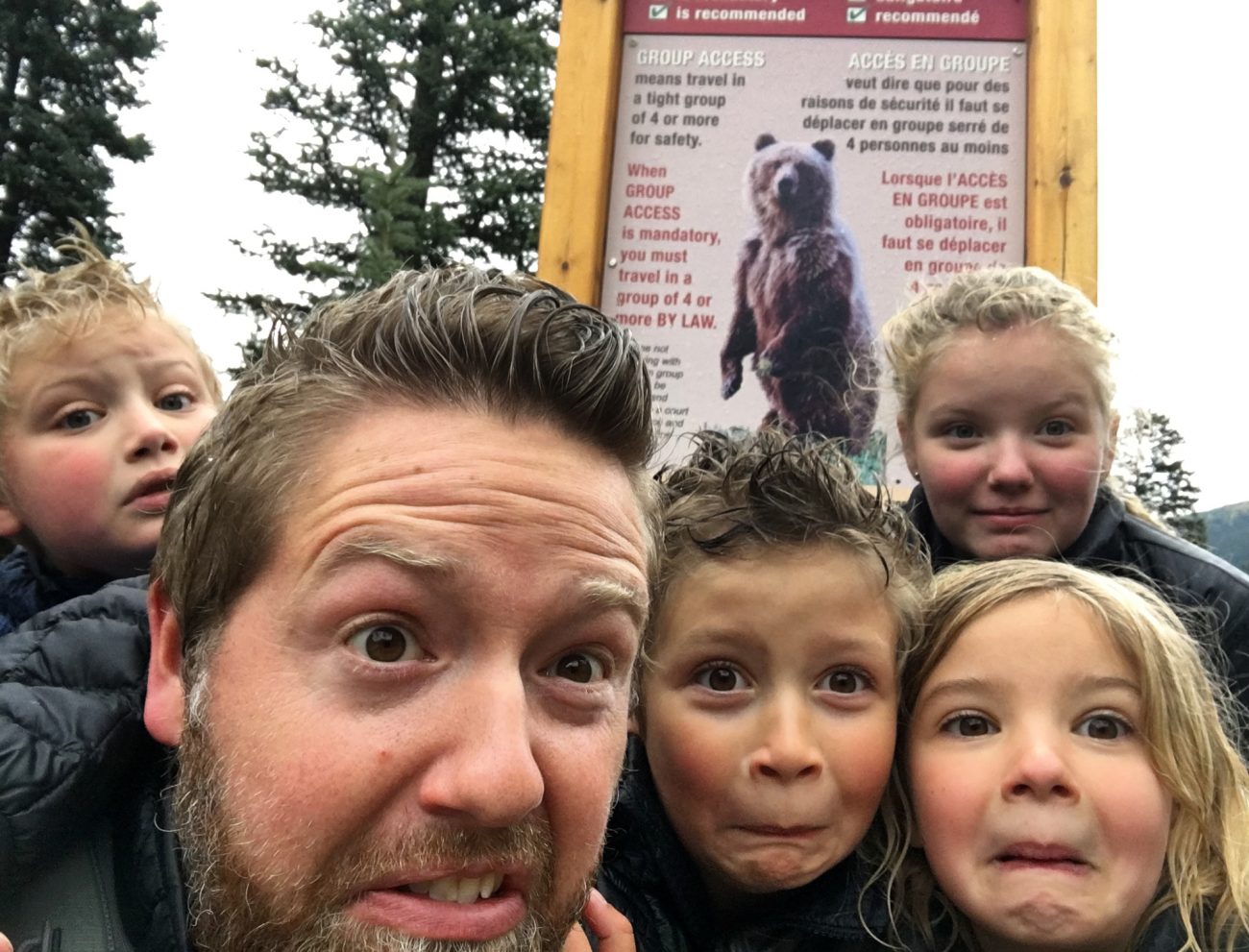 The hike was a pretty gentle uphill slope the whole way, crossing over a huge pile of boulders that you could hear the snowmelt running underneath.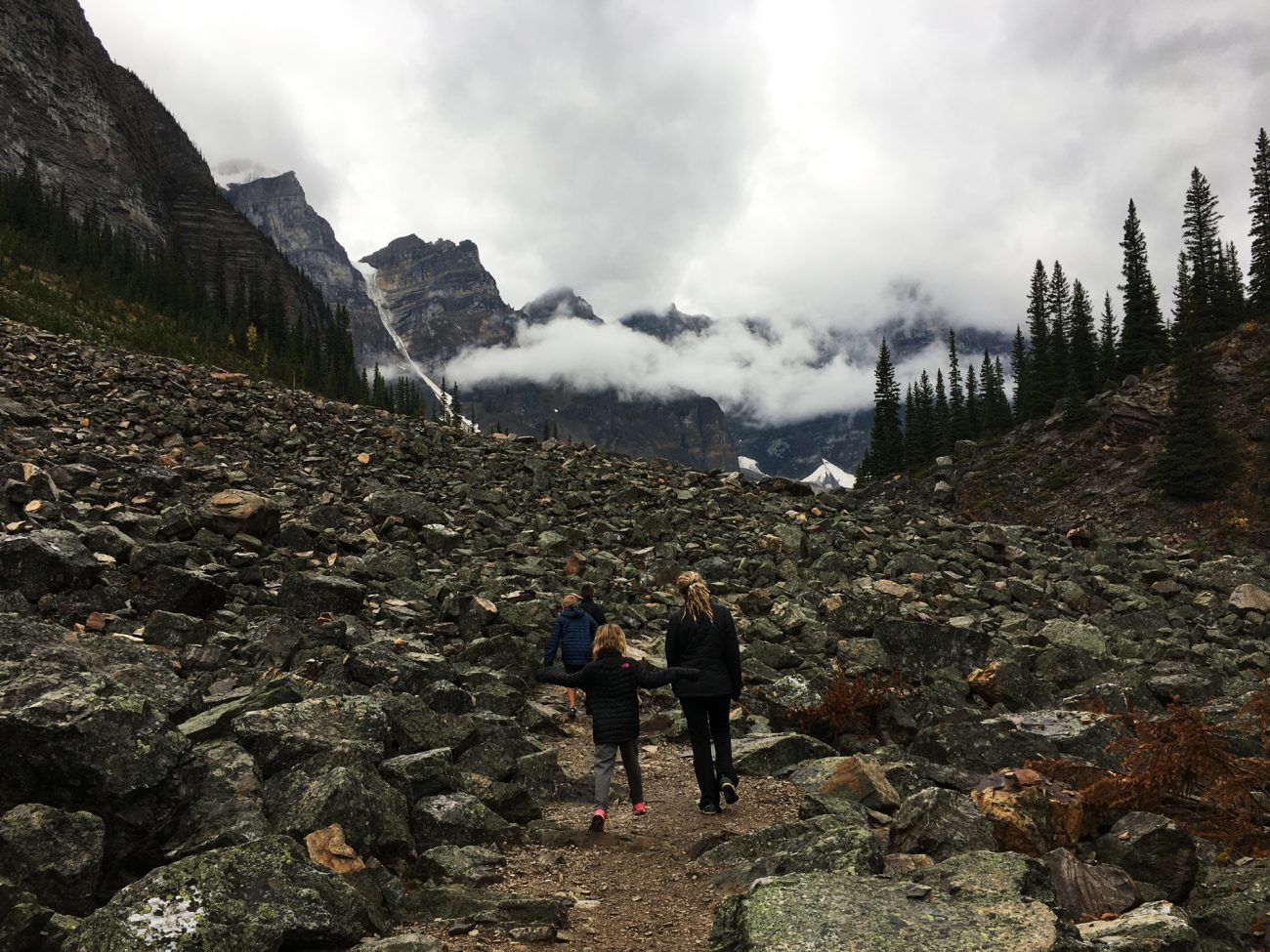 And of course, lots of trees.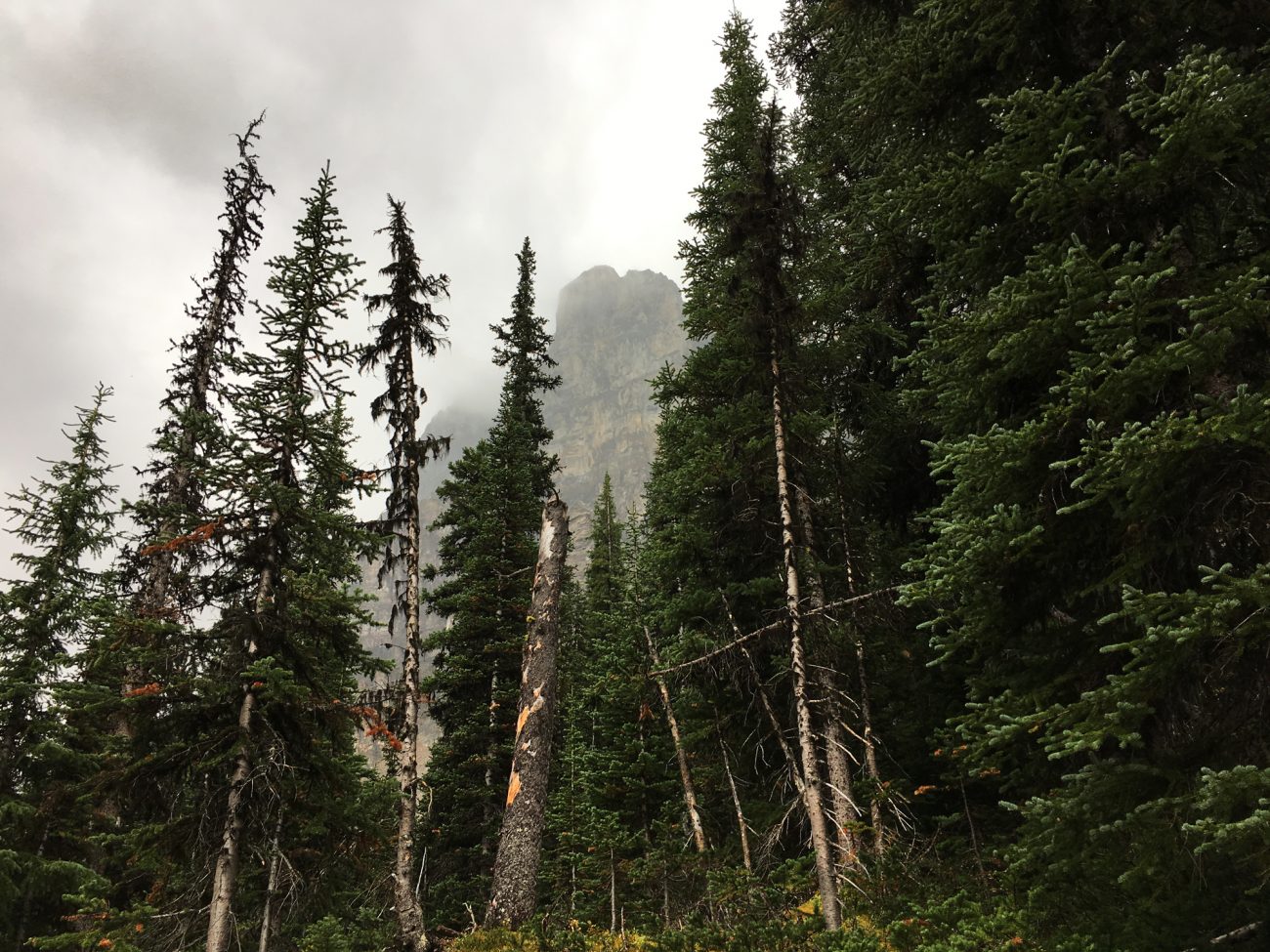 It was an incredibly quiet hike which was nice considering how busy the area was.
Unfortunately the rain, smoke and clouds killed the view at the end and made it really hard to get up close to the lakes because of all the slippery boulder hopping that would have been necessary.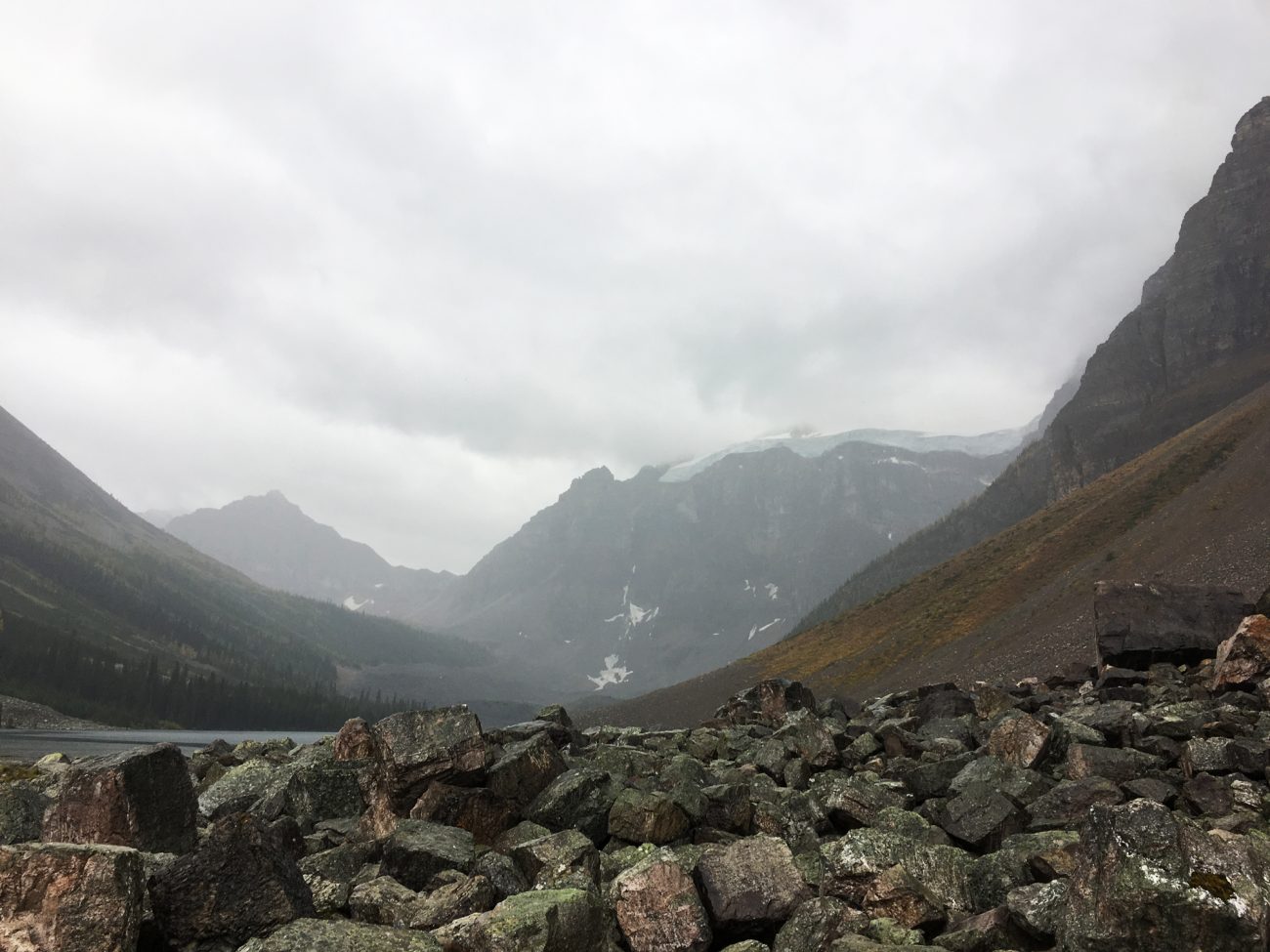 But the kids were super proud of themselves for braving the wet and cold. It's an adventure we won't soon forget.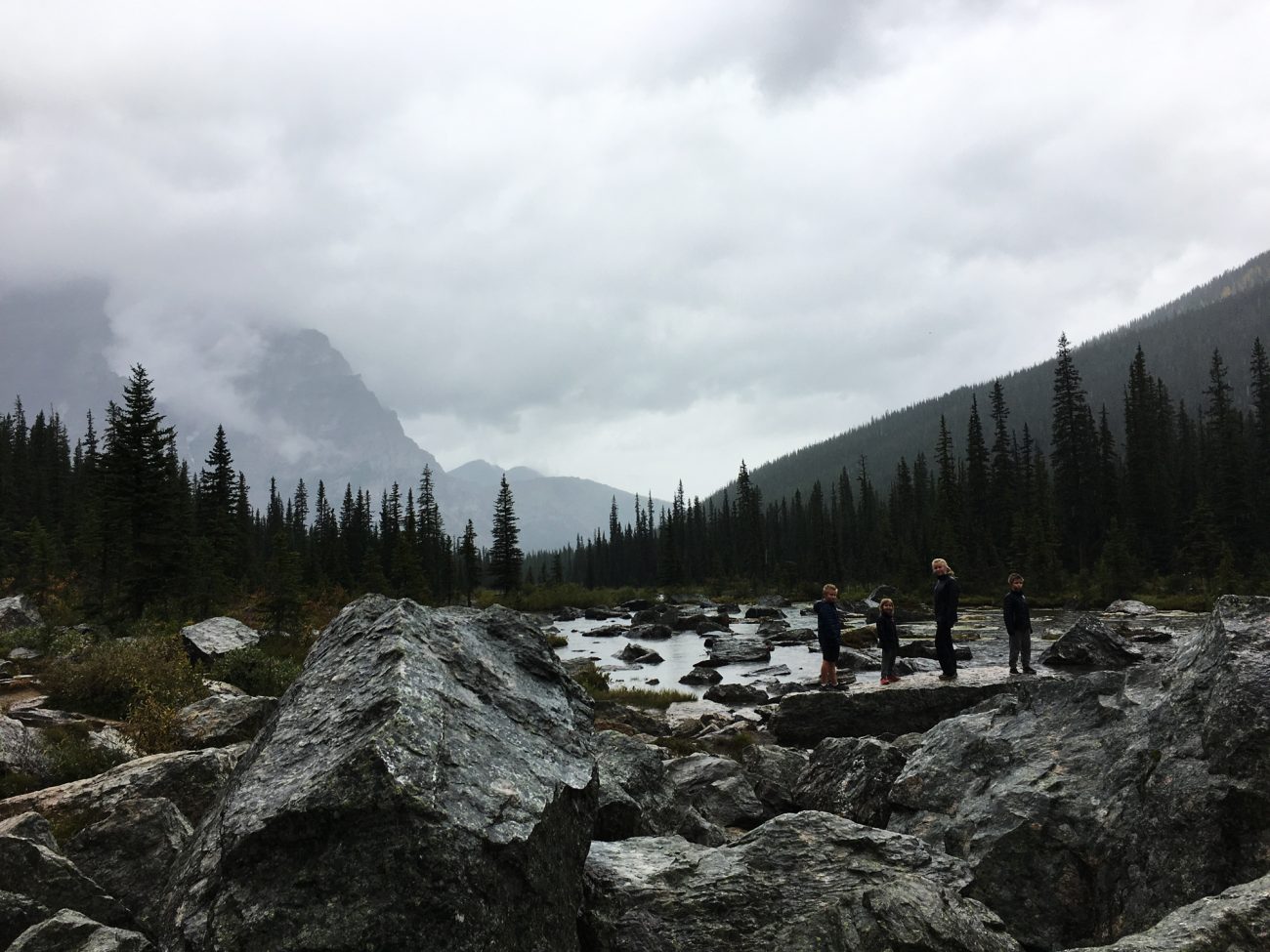 Lake Louise Campground was nice and quiet considering the amount of traffic coming in and out - and it was close to both Lake Louise and Moraine Lake. The kids loved going down by the river, throwing rocks and playing with sticks.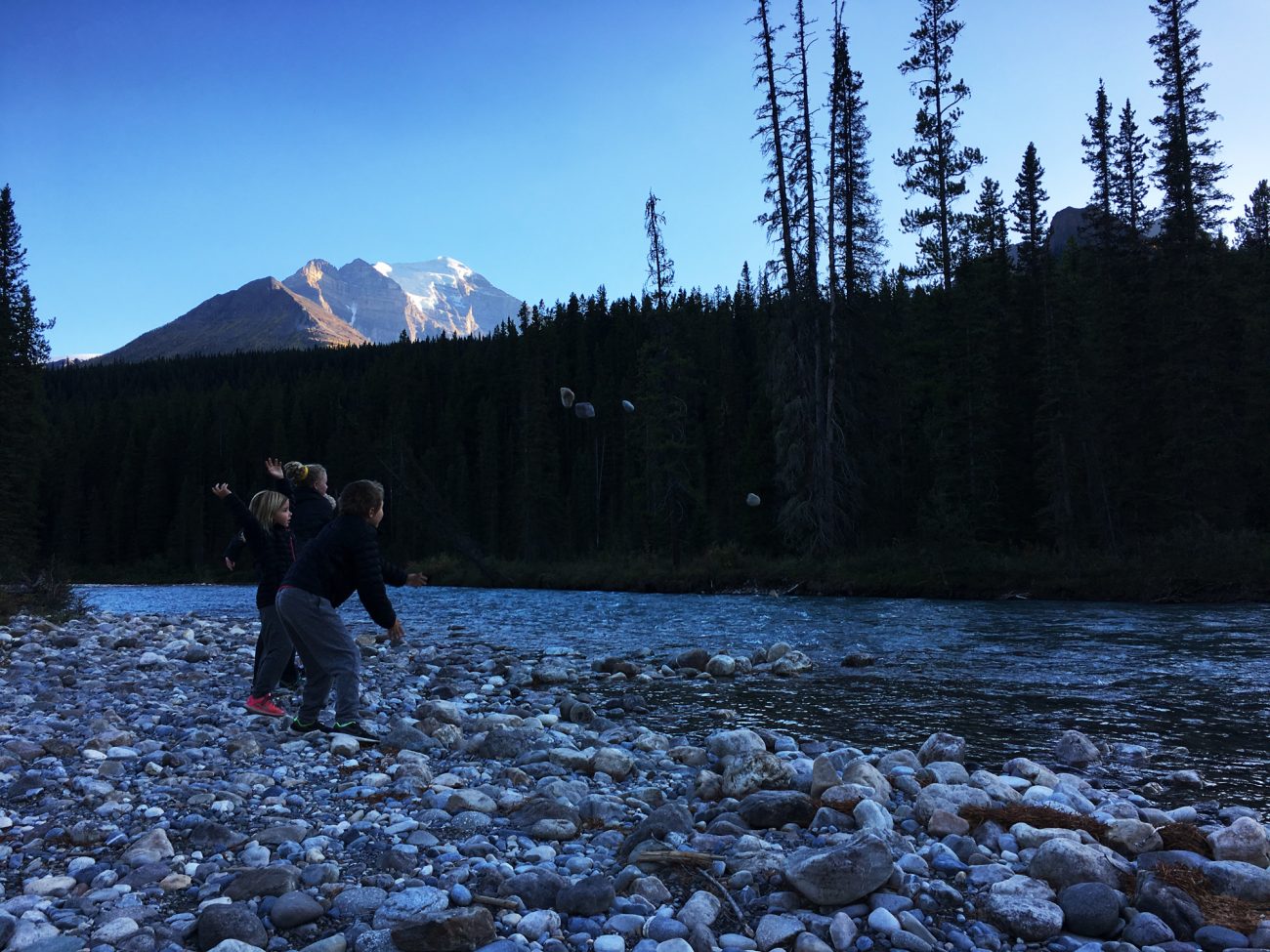 One benefit of the rain was that all those mountains that hadn't had any precipitation for months suddenly started getting white on top. Which made it even more beautiful!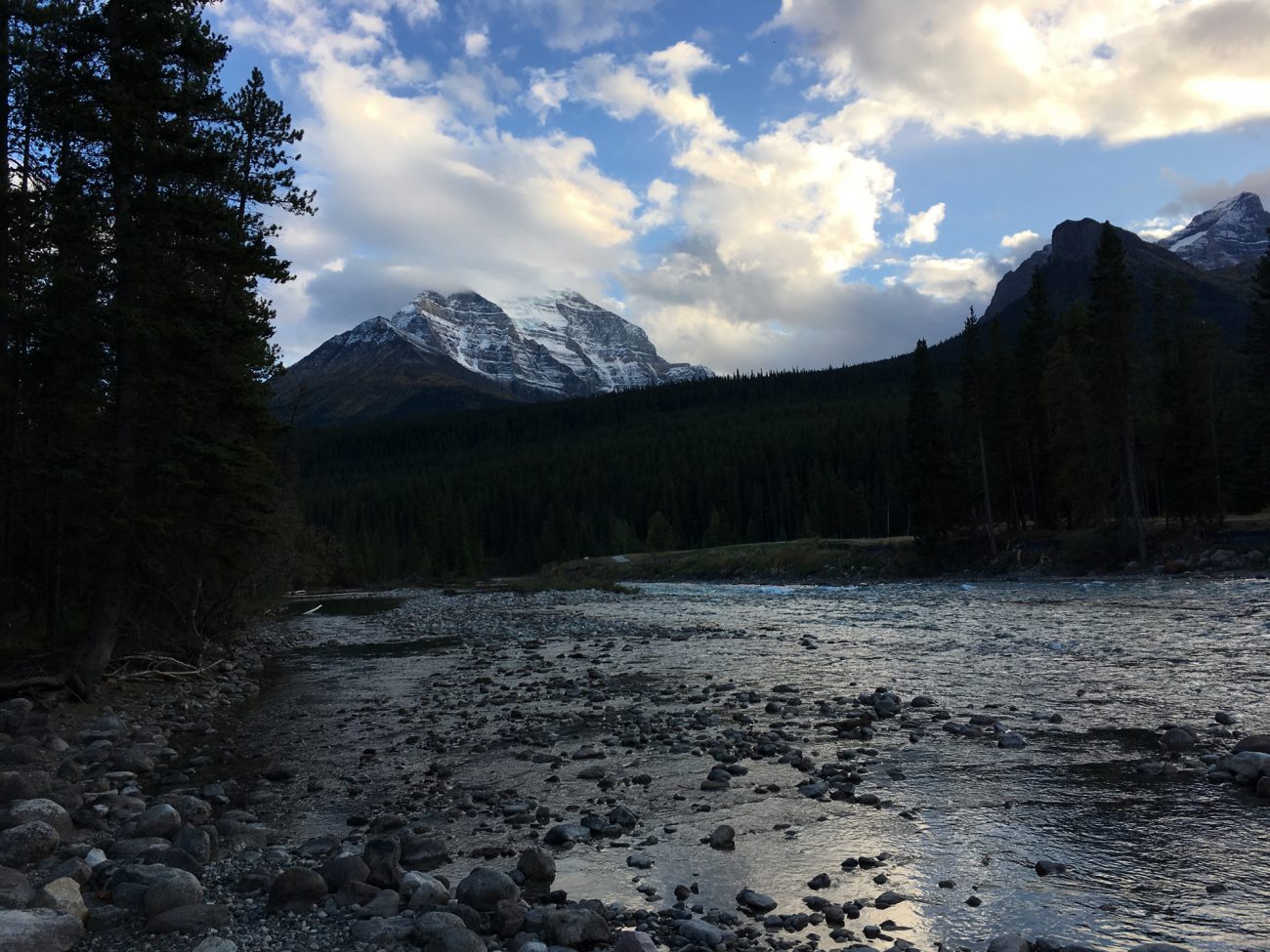 But the rain was starting to cause some problems. It's one thing to be raining when it's 50-60 degrees out. It's another when it's in the 40's and the forecast says snow is coming.
We had plans to spend another week further north in Jasper National Park, but we decided to cut the trip short since we were told the road conditions go bad quickly there. We were so bummed!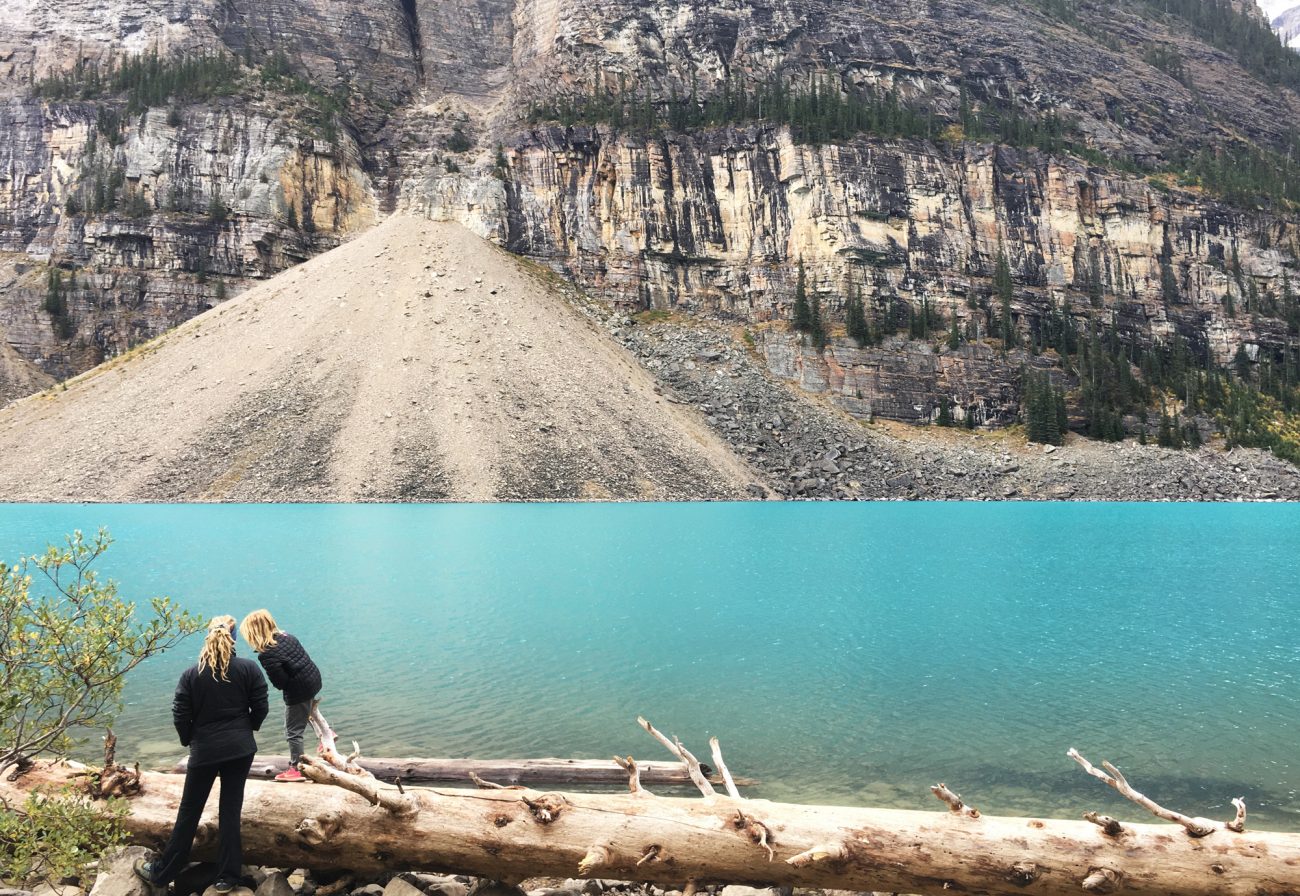 Thankfully, we had one more day of decent weather so we headed over to Takakkaw Falls in Yoho National Park. Thundering down from 1,246 feet above, this thin but mighty waterfall was an easy walk from the parking lot.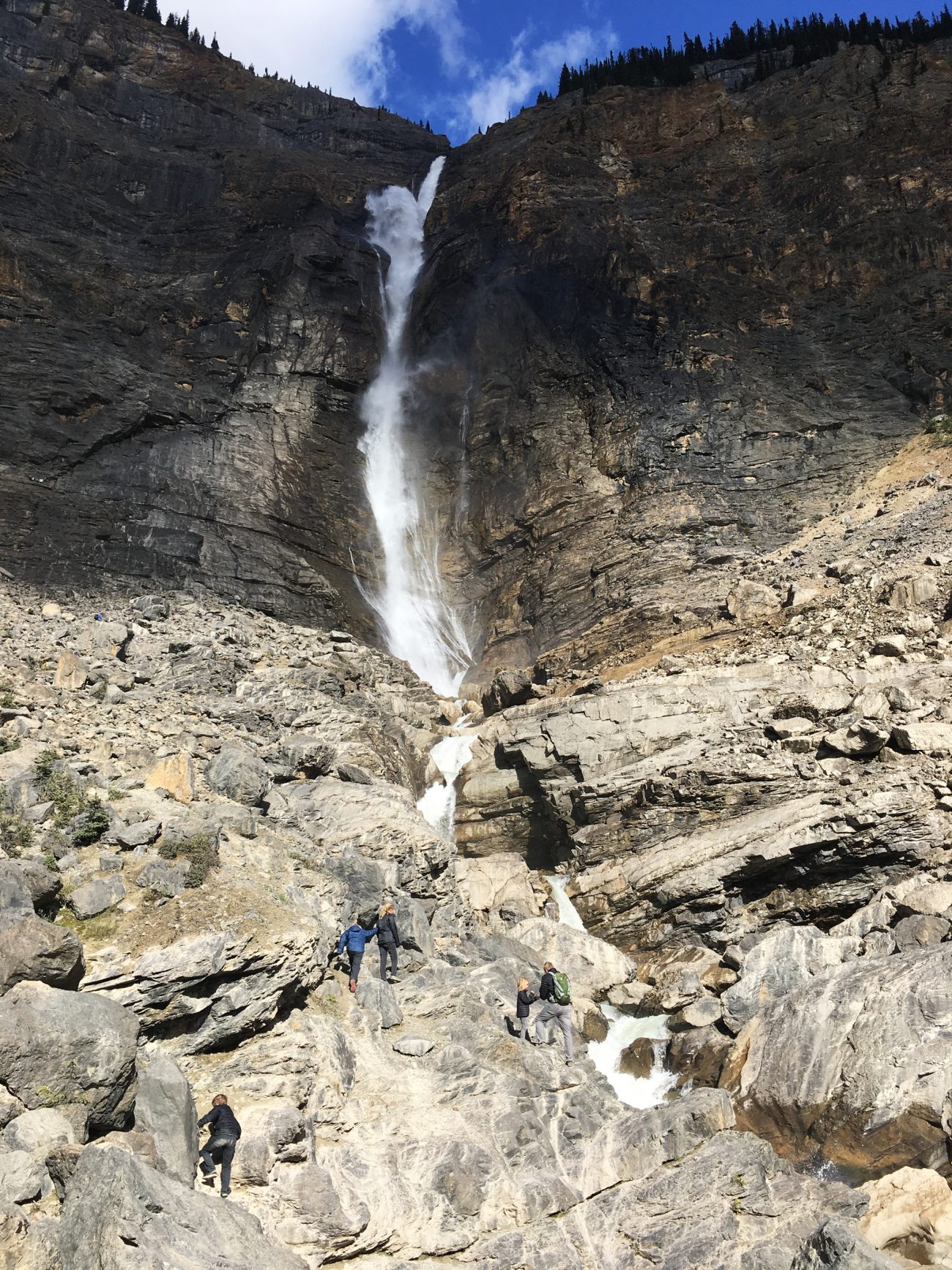 Plus, you could climb up further to explore which of course the kids wanted to do :)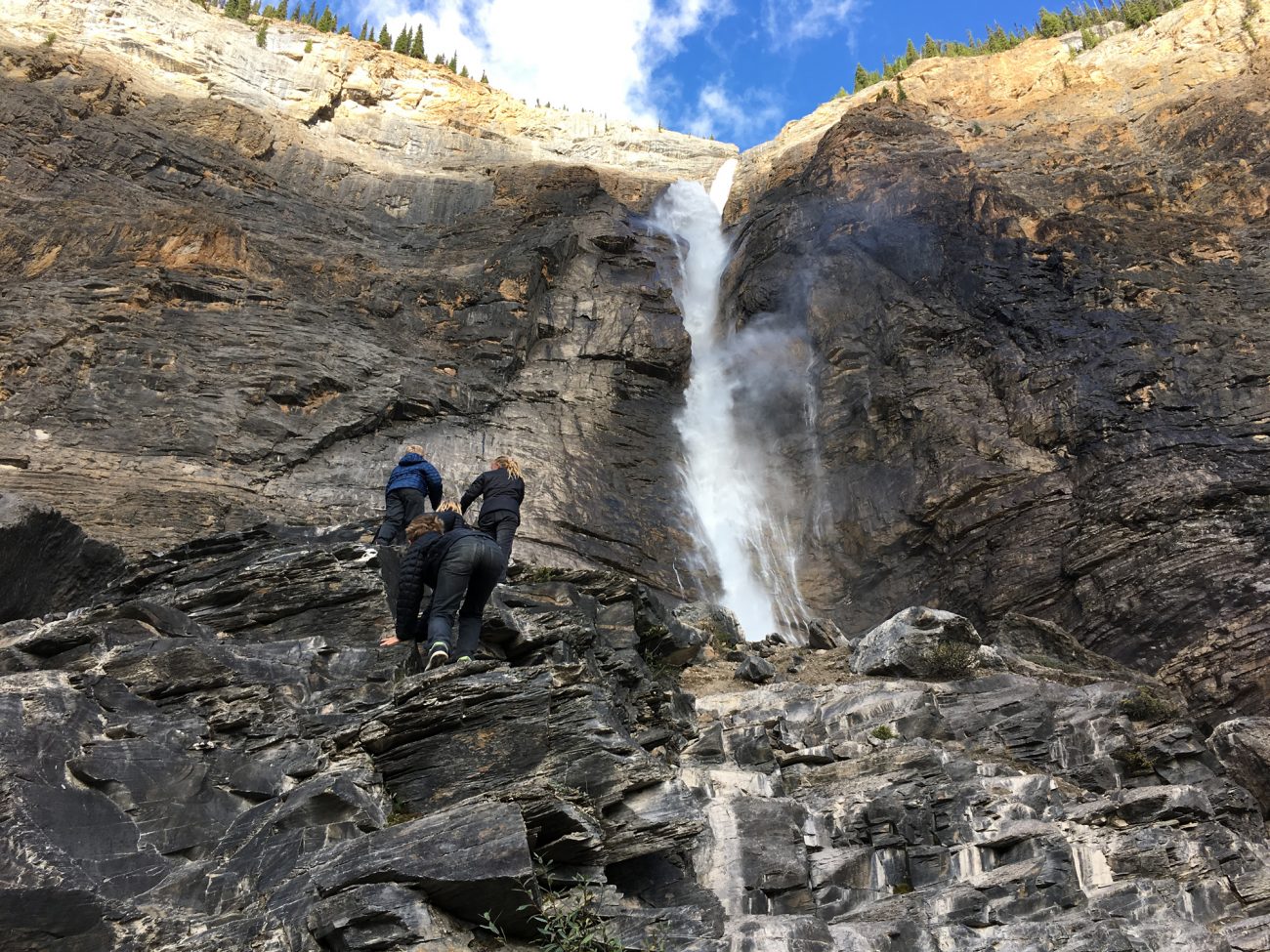 The waterfall is fed from the Daly Glacier above and the hike takes you over a rushing river of greyblue ice melt. Needless to say there were plenty of opportunities for cool pics.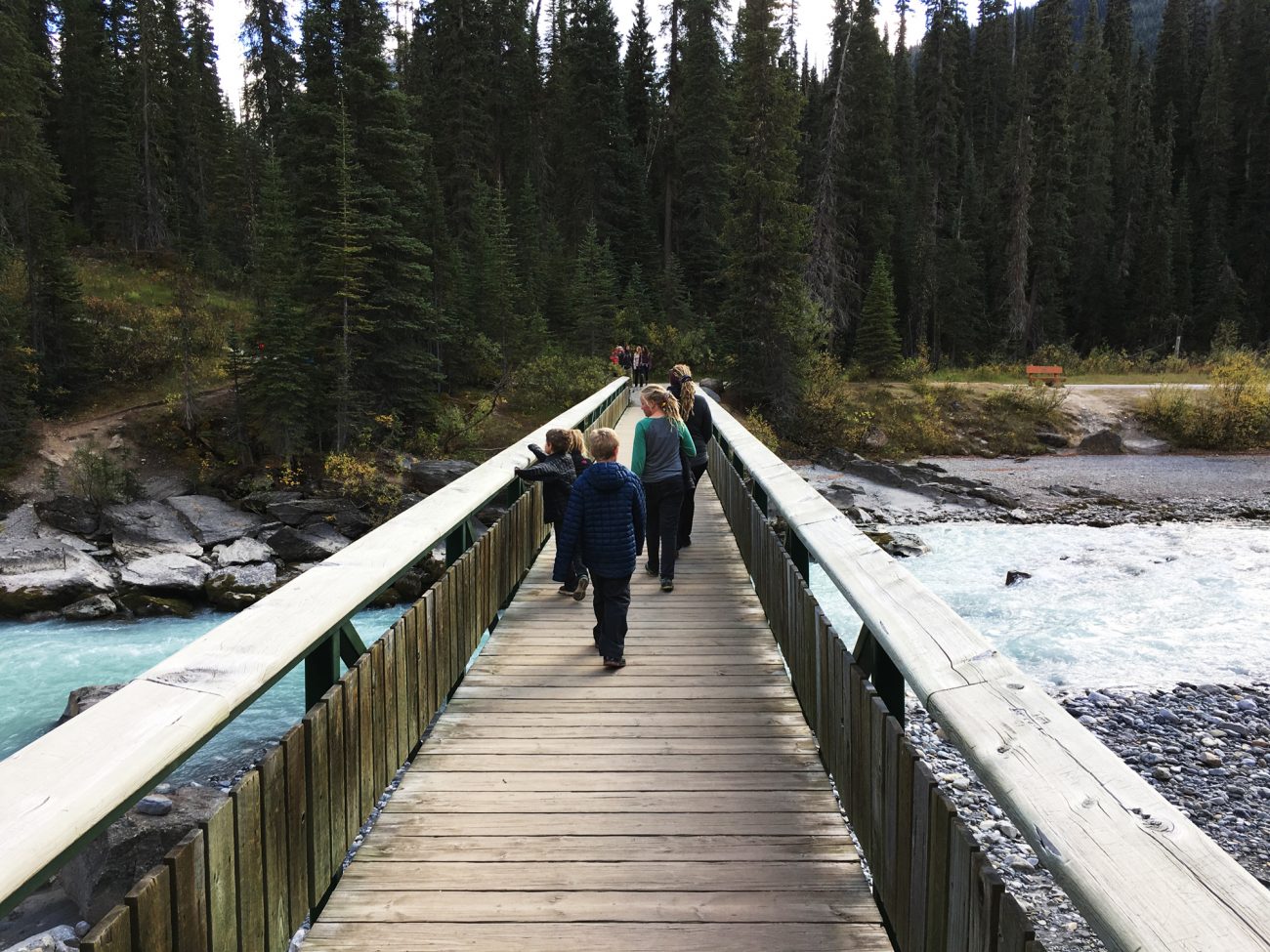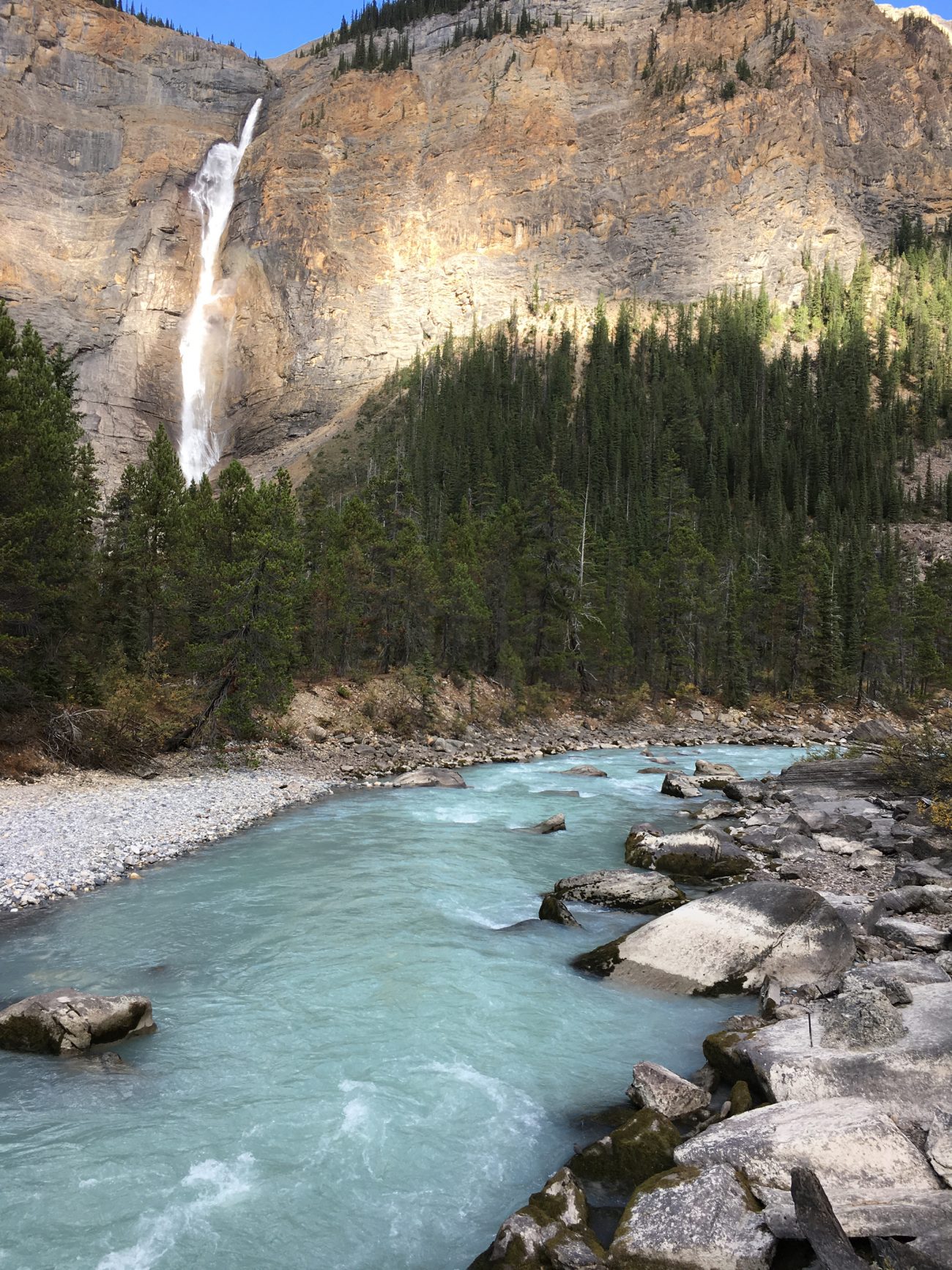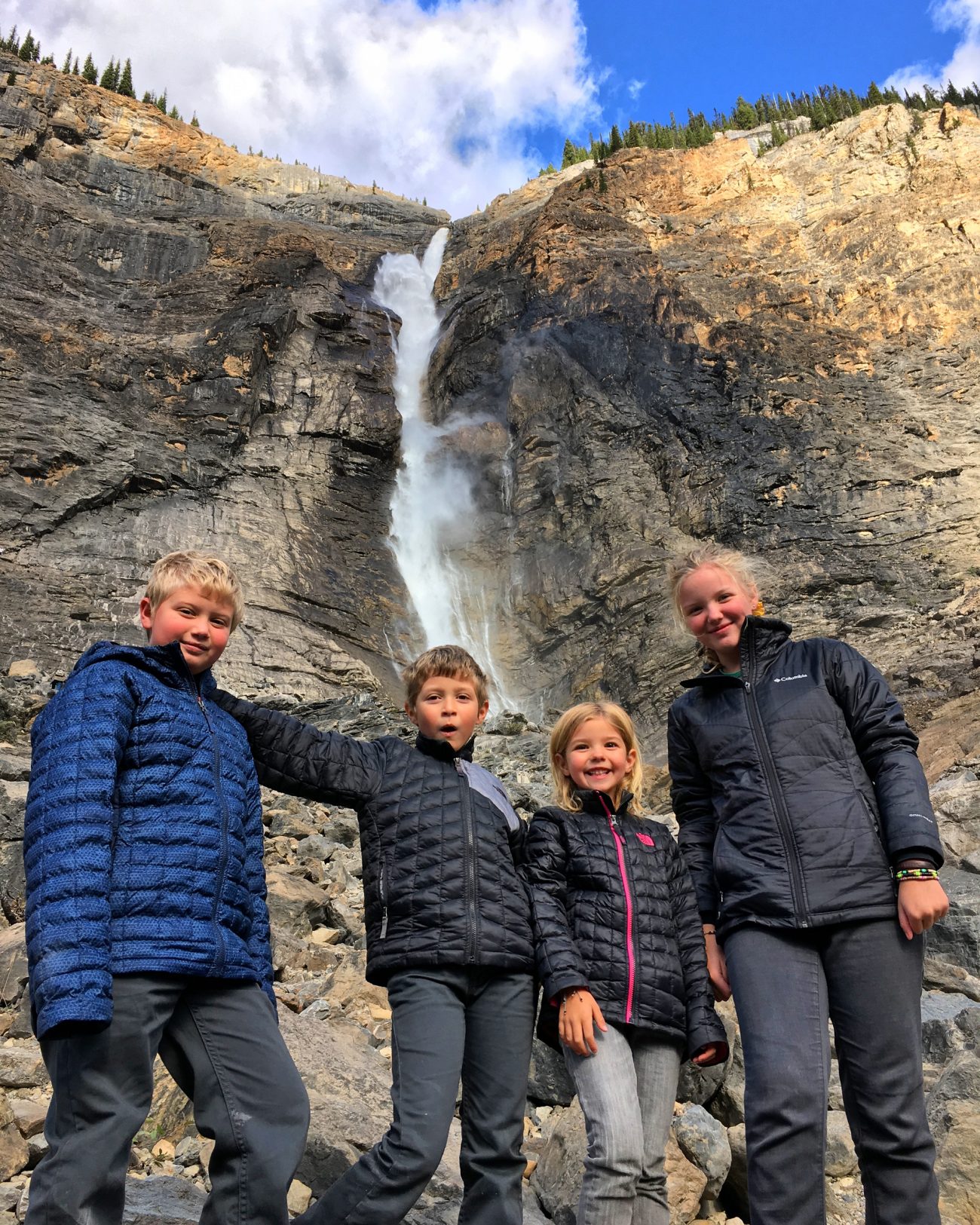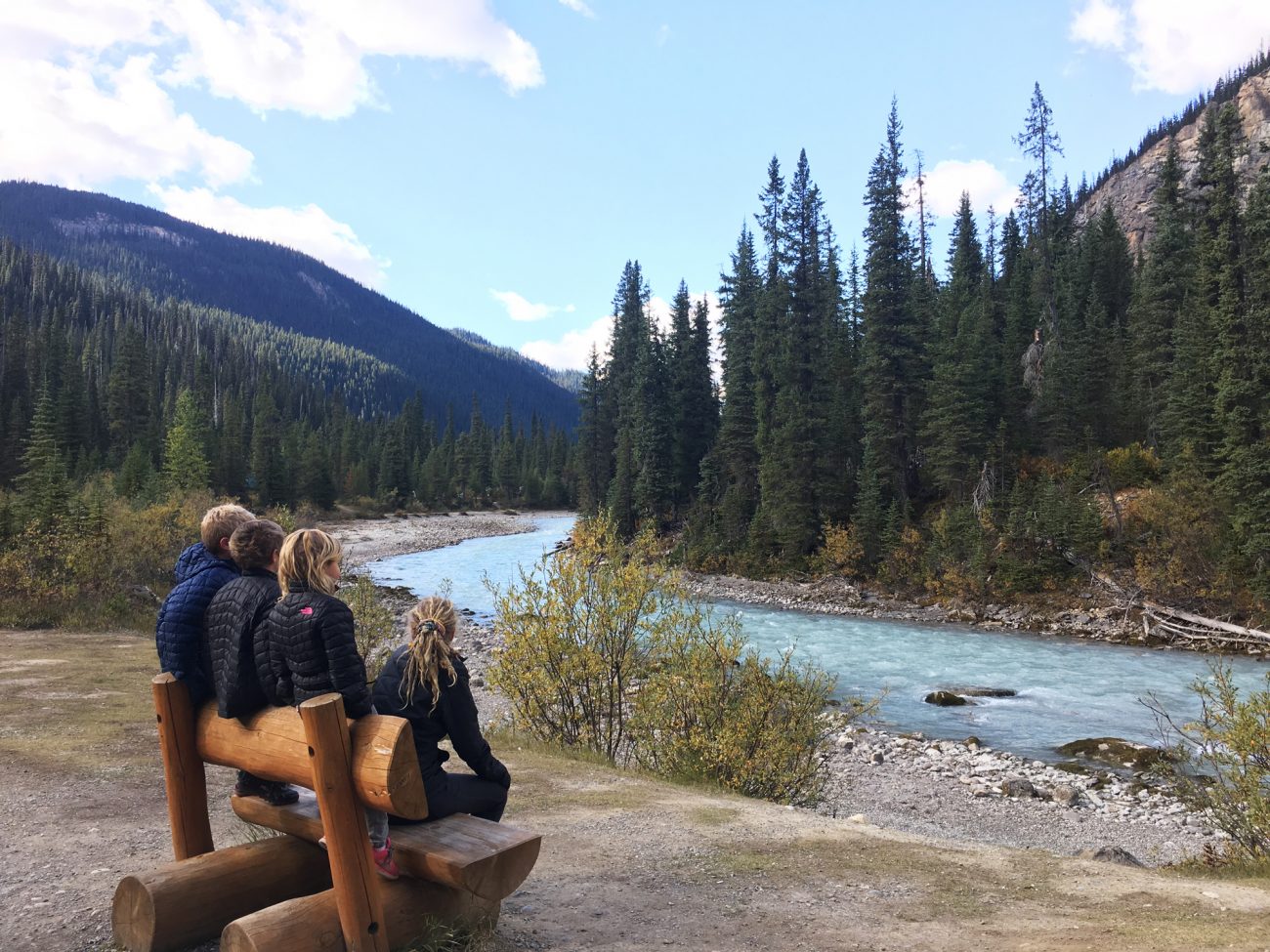 On the way back home we passed something called the Spiral Tunnels. It sounded cool so we stopped to check it out. I imagined some sort of cool cave you could go into, but it turned out to be an ingenious solution for trains traveling through the mountains in Canada. It's kind of hard to explain without an illustration, and as it would happen we didn't snap a picture while we were there. If you'd like to learn more do it here.
And with that, our Canada trip was over. We got hassled coming back across the border (don't go to the grocery and have a bunch of produce!), but other than that things went smoothly and we were back to Idaho in no time.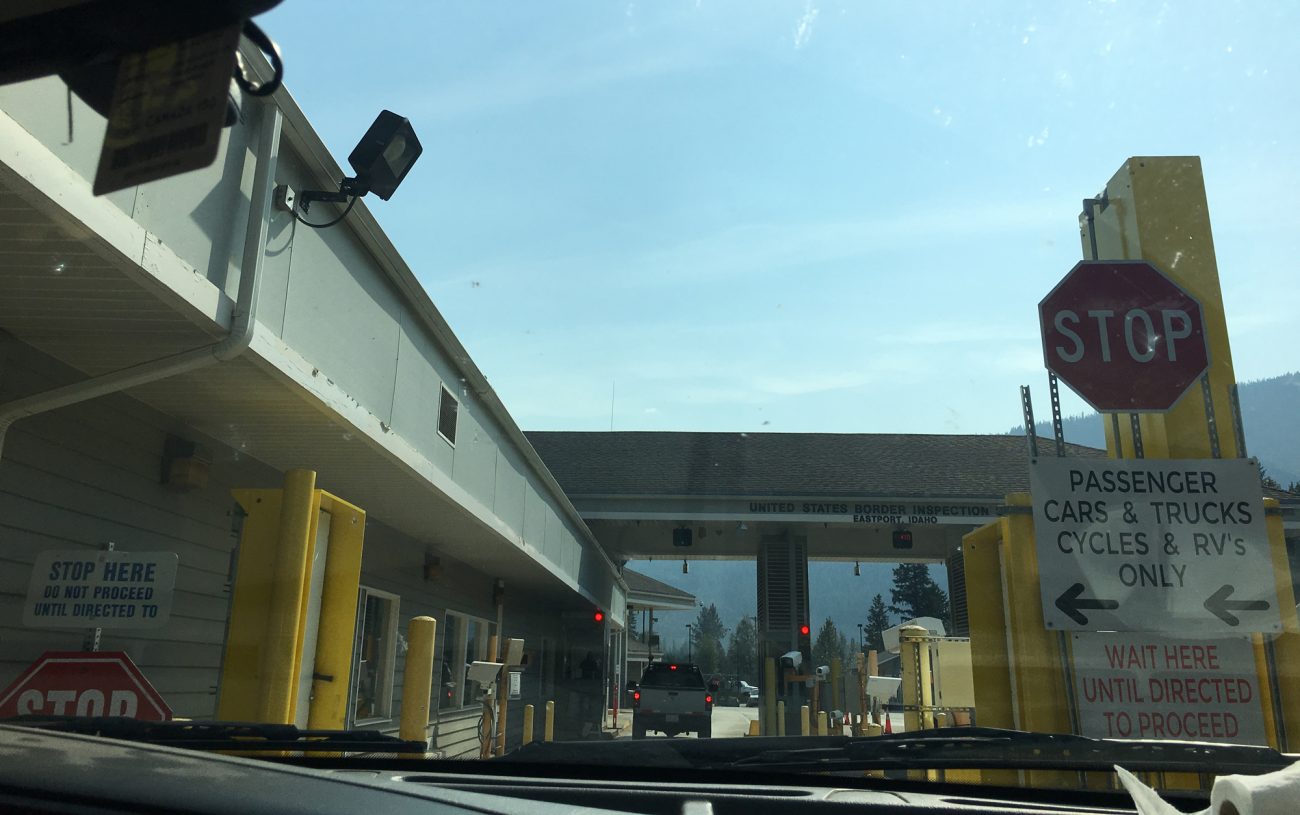 Like I said, Banff and Jasper were some of the most beautiful places we've ever visited and we're planning to go back soon when we can spend more time not fighting smoky skies and snowy weather. Until next time, Canada!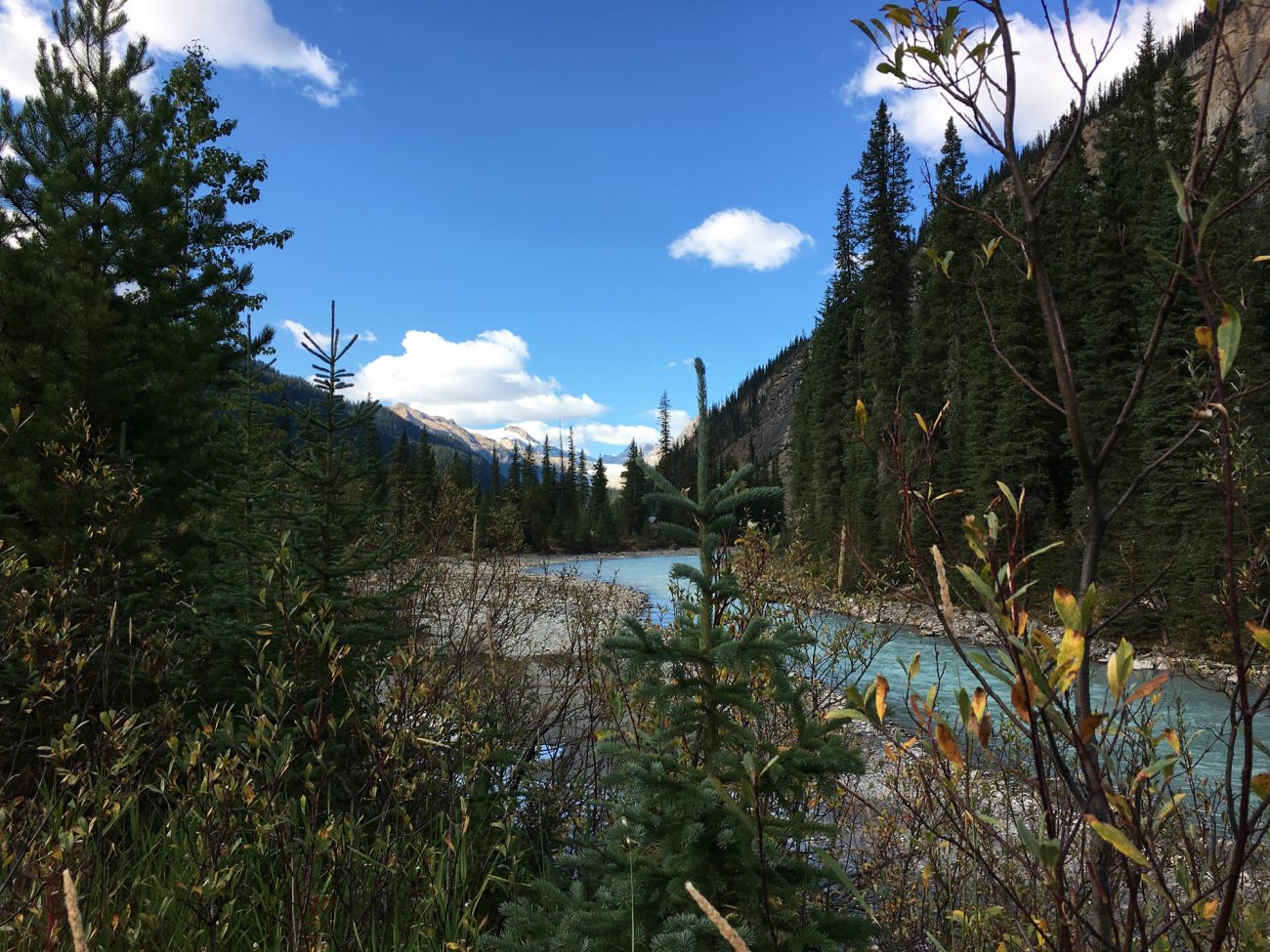 Become a Tiny Shiny Homie!
Subscribe to our patreon-style community & help support our family so we can keep making things for you! Get early access to videos, special behind-the-scenes updates, curated music playlists, & goodies like exclusive stickers and name drops in our videos.
Signup & Become a Homie
Apparel
Grab a fun, comfy t-shirt & help support our family.
comments powered by

Disqus