So, where are we now?
Hi friends! Maybe you've noticed that we're a little behind on our location posts…or maybe you haven't (more on that in a minute). Once we left family in Tennessee and Indiana this summer, we started moving quickly!
So far we explored 6 new states in 2 months on a mission to get out west as soon as possible.
Why? Because paying for campsites since entering Texas back in March has taken a toll on our sanity and our pocketbook. Guys, paying for campsites is downright expensive! Even if you're in the lower end campgrounds, you're typically paying $30+/night. That's over $900.00 a month! With fees like that, I'd rather be paying on a mortgage! YIKES!
So, once we hit the middle of South Dakota it was easier to find public land and we finally got back to our favorite means of camping…boondocking (camping off grid, no hookups, dry camping).
Y'all, we've had some pretty incredible sites lately so I'll share just a few here with you.
Here we are just above Badlands National Park!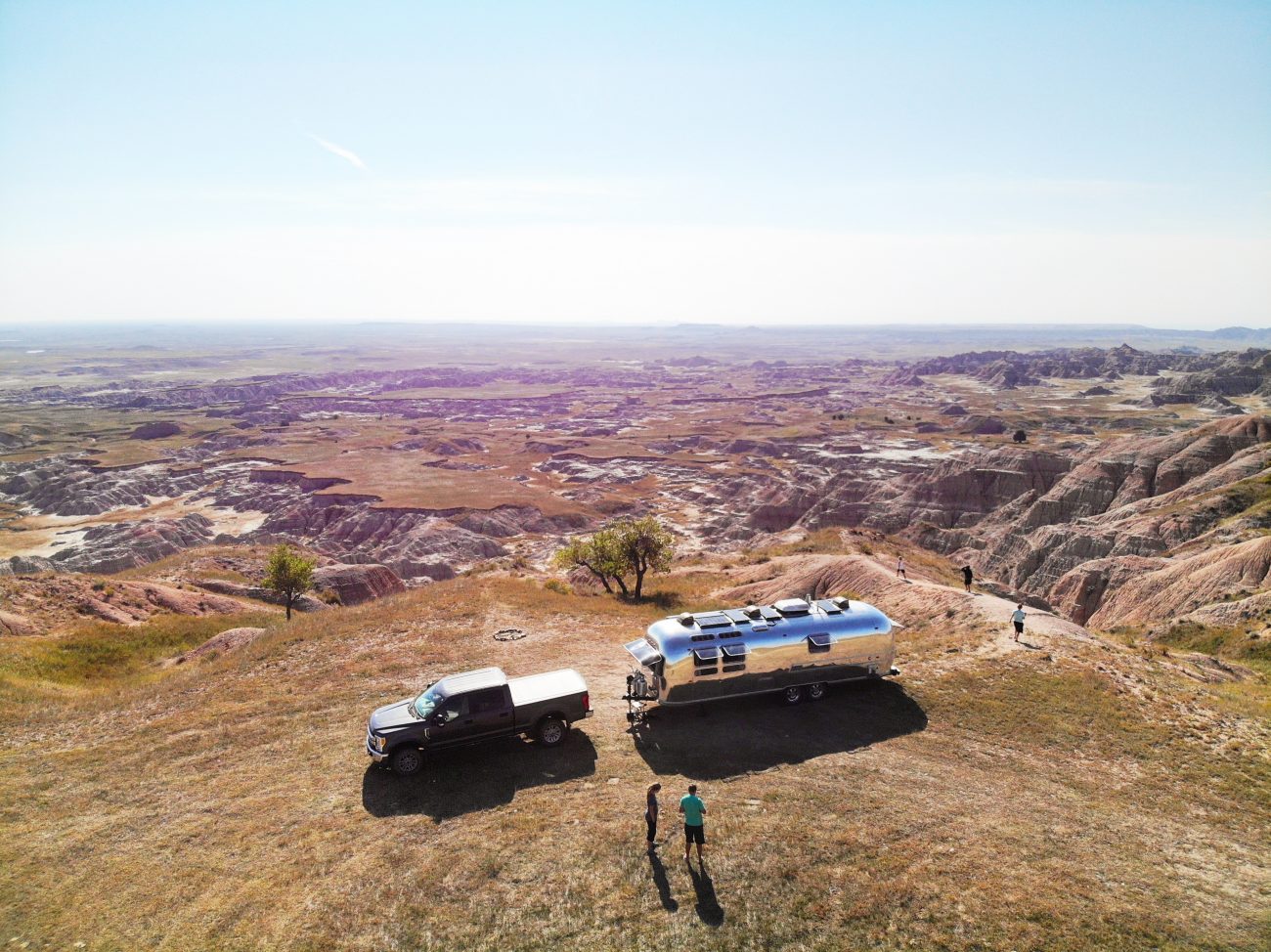 This spot was incredible. There were even bighorn sheep grazing in the grass near our home when we first arrived. We stayed here for a week.
We found this little slice of heaven just outside of Custer State Park.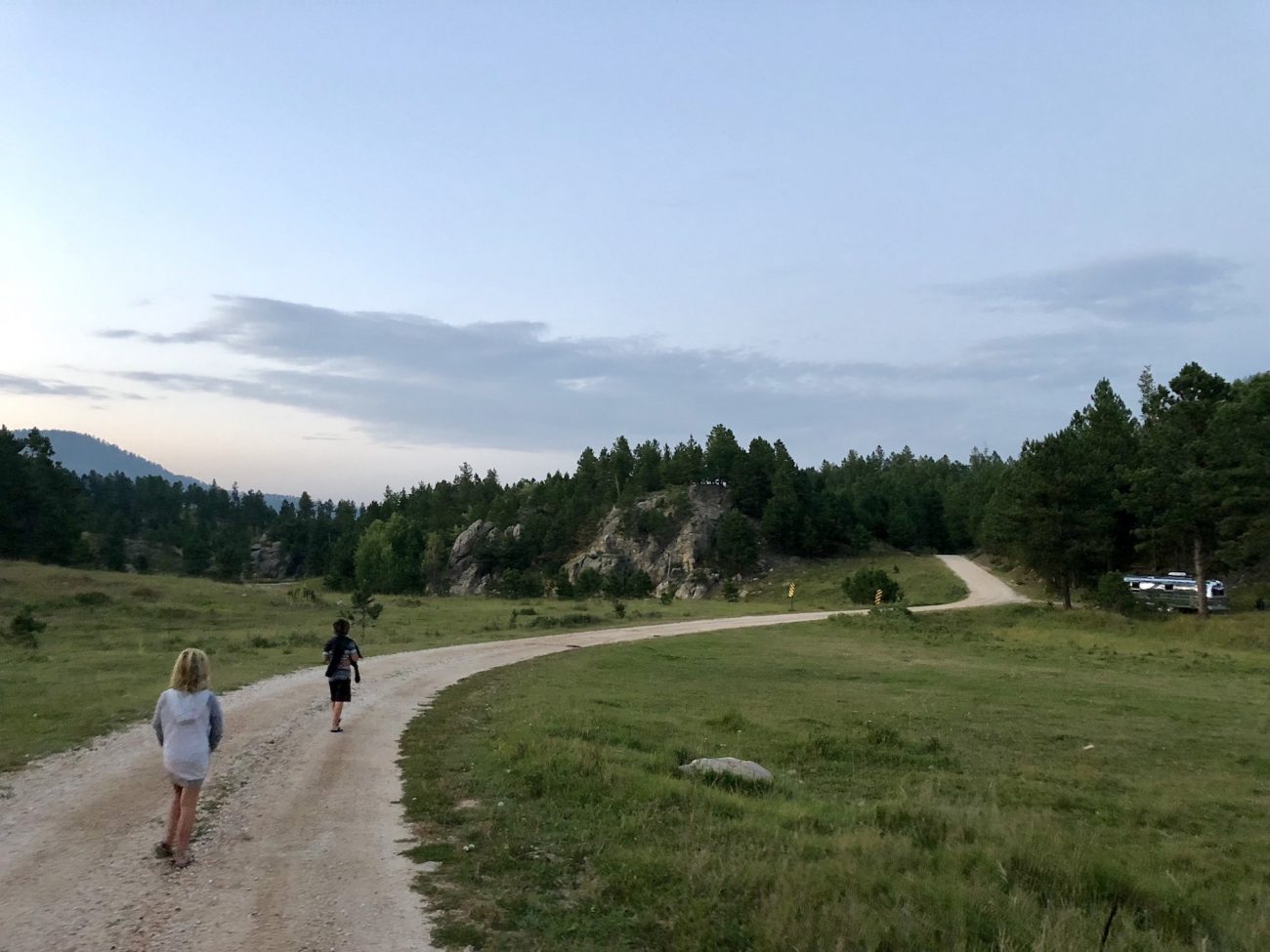 FYI, if Custer is not on your bucketlist of places to visit, we can't be friends. I had no idea South Dakota was so incredibly beautiful. What a pleasant surprise. We stayed a week here as well before moving on through Wyoming!
Oh, Wyoming.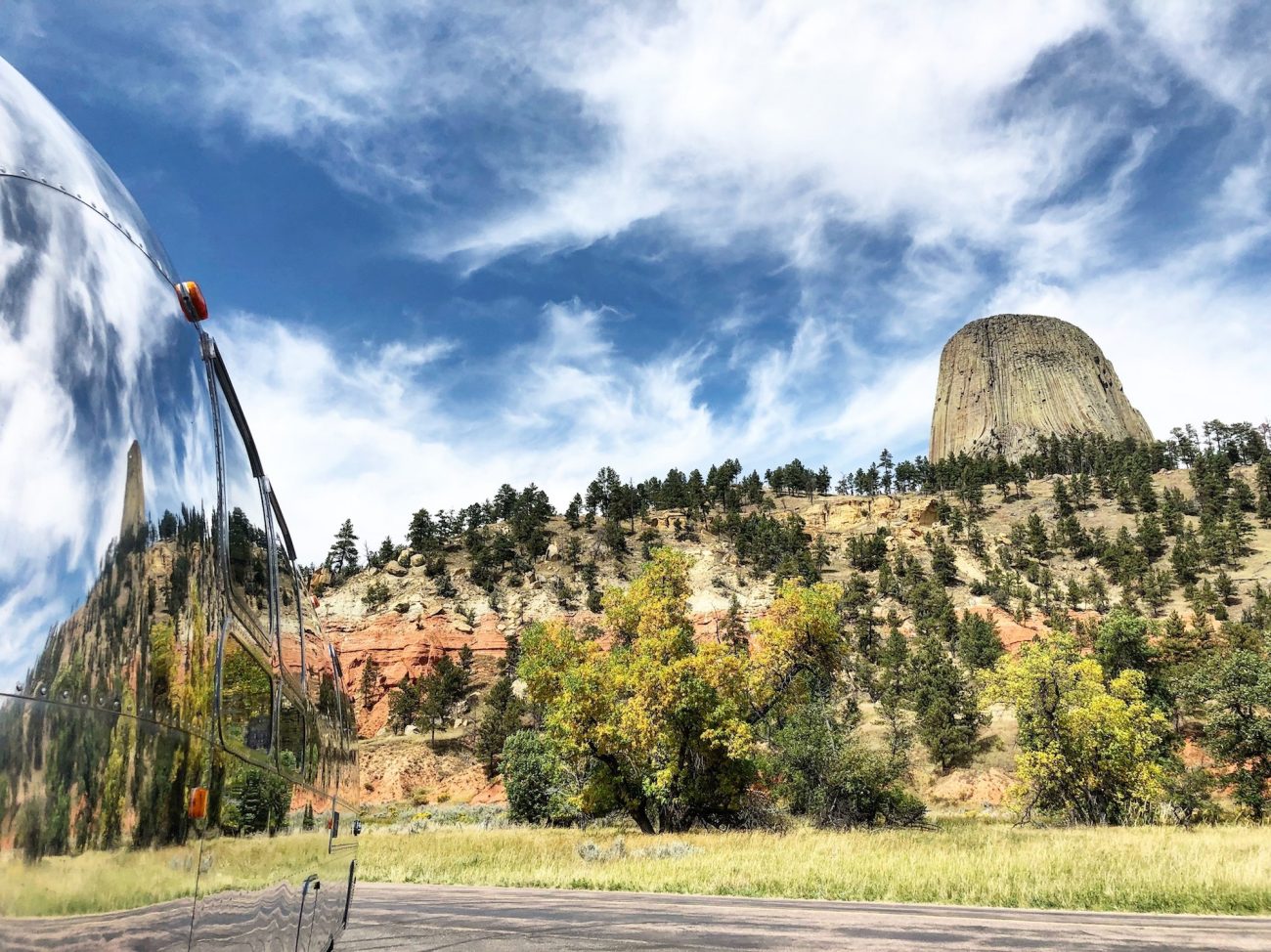 We will be back to explore more, but I've go my eye on you!

Once we hit Montana it was love at first sight.
I haven't felt that way about an area since we visited Ajo the beginning of this year! I mean…Montana has got it going on. The wildlife, the sunsets, the views, the rivers and lakes…it's all just magical.
We found this sweet little river side campsite that we used as a jumping off point to explore the northern section of Yellowstone National Park and it was a crazy beautiful week.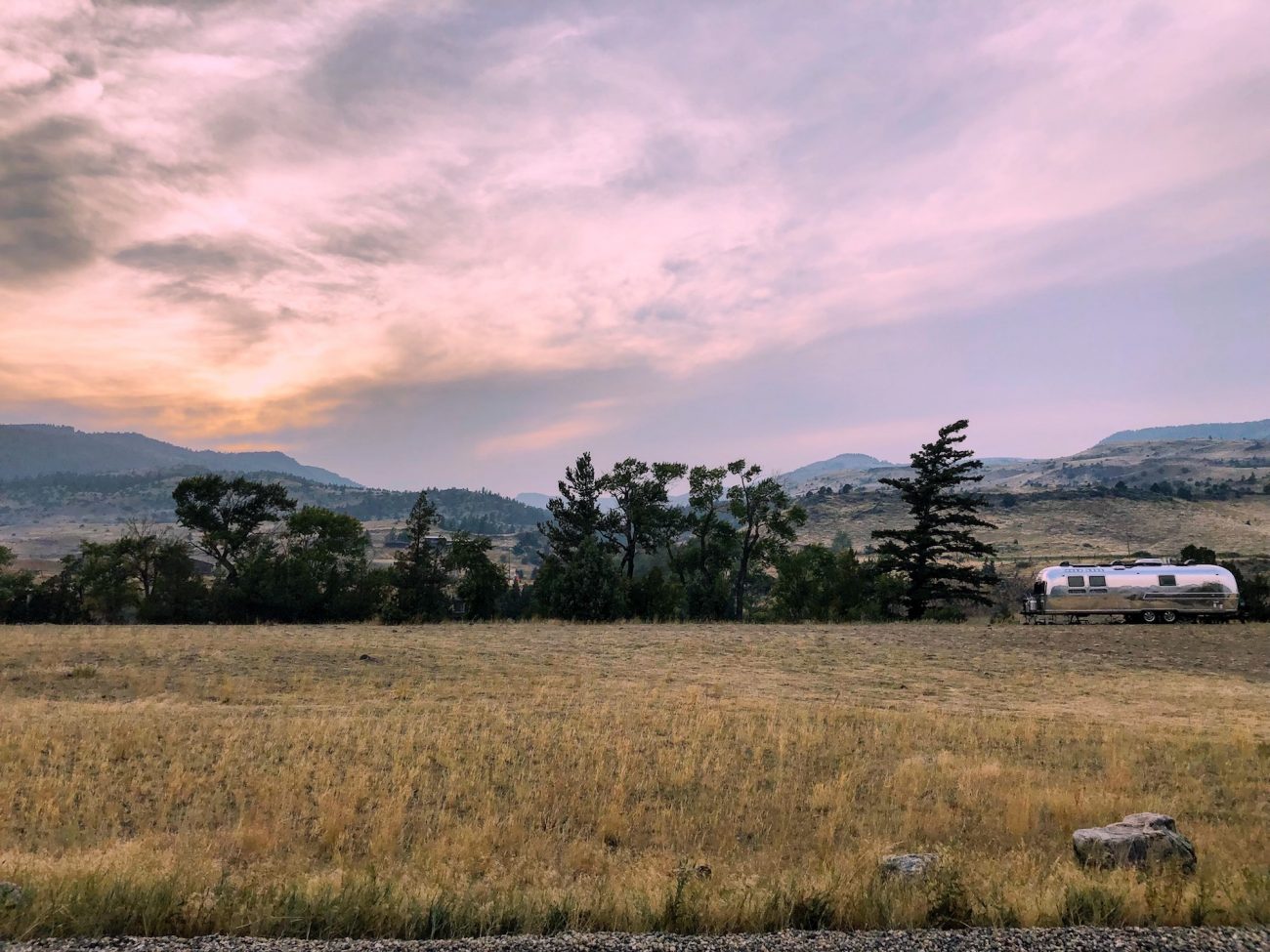 We watched several bald eagles frequent the river early in the mornings and then again in the evenings. We even drove 6 miles down the road to watch grizzlys tearing up some biscuit root in a nearby field.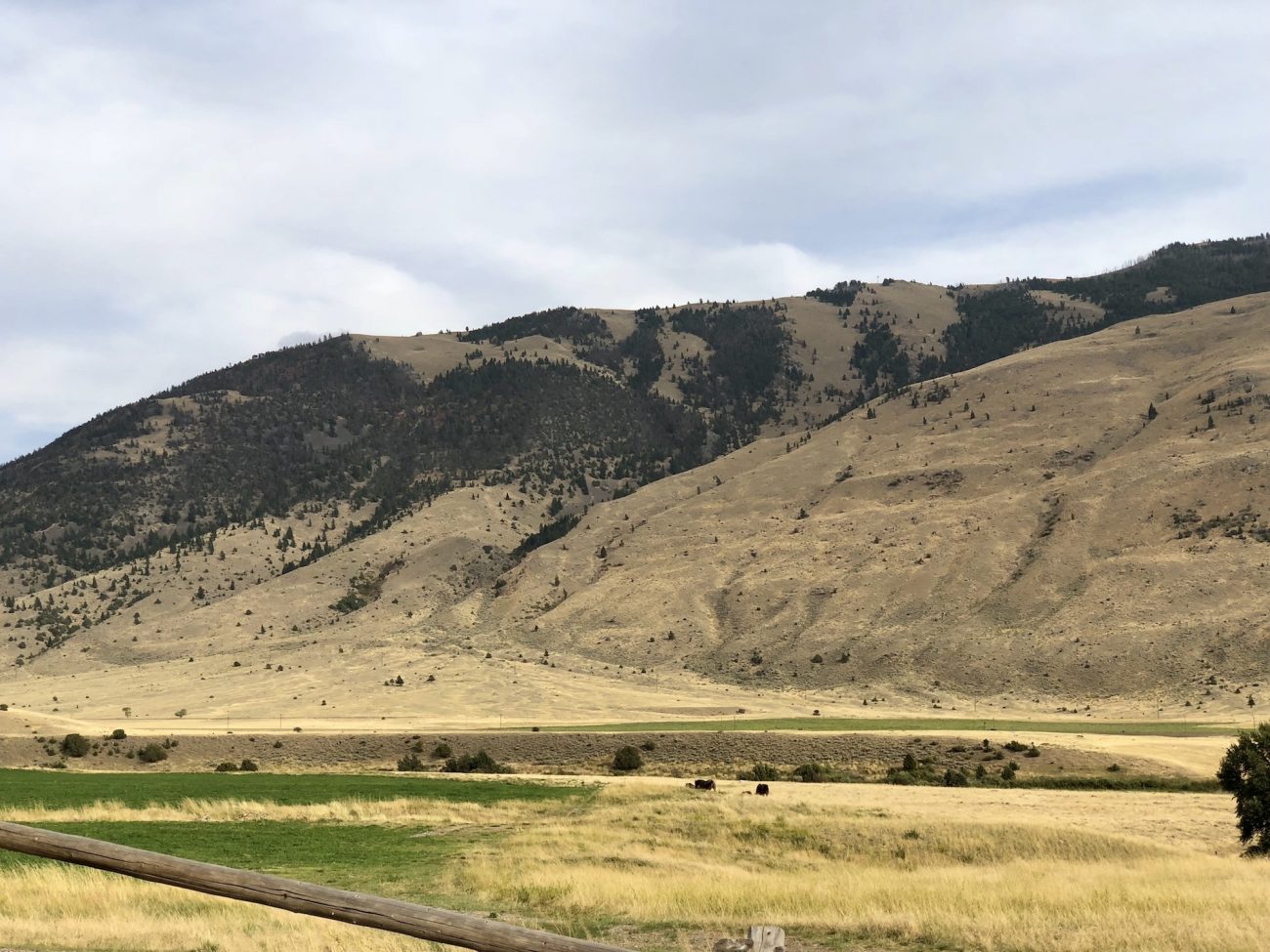 I have to admit, if I thought I could handle the snow here, I'd be looking up property…okay fine, I did look up property!
While Arizona is my first choice to buy land, Montana quickly made it to second place.
So that's where we've been. But enough about that, let's talk about this location post business.
Why We're Slowing Down Location Posts
Over the years I've invested countless hours into tracking each spot visited, putting them on our travel route maps, and writing lengthy posts about each location.
It's truly been a labor of love and a great way for us to look back and see all the amazing places we've visited and things we've done.
But lately I've noticed that trying to keep up is stressing me out. I feel like I'm never caught up and it's keeping me from writing about things I'm passionate about.
So we're going to scale back the location posts and write more about:
Airstream living
What school looks like for us
Our hobbies and interests
How we live off grid
Future plans
There will still be the occasional post about where we are, but if you want more up to date details about places we're visiting, you'll want to sign up for our email list.
Jonathan will be sending emails out regularly with quick overviews of where we've been and where we're going next. You can signup for that below!
Want to keep up with the Longneckers?
We'll send you email newsletters whenever we post new content. Just enter your info and hit subscribe!
So, what are we doing in our spare time? Well, I'm glad you asked! Perhaps you already know that we LOVE boondocking, and we get asked about it A LOT!
We have always wanted to see if there was any way for us to help other families or people who also want to camp for free in amazing places.
Maybe you don't know where to start or what you need. Jonathan's put together this amazing guide to help you learn how to find boondocking sites like the ones you saw in our pictures above.
Find the Perfect Boondocking Spot
Love the idea of boondocking or camping off-grid, but have no idea where to start?
Signup for this free video course, and we'll send you 5 quick ways to scout beautiful, safe, off-grid camping locations.

Get Access for Free!
We're also gearing up for a "Plan Your Boondocking Trip" Challenge in the coming weeks where we'll take you through step by step as you research and plan an off-grid camping adventure!
Until then, don't forget to subscribe to the email list if you want to know where we've been, or follow us on IG for a real time look into our lives!
Live like you mean it!
Apparel
Grab a fun, comfy t-shirt & help support our family.
comments powered by

Disqus