Carlsbad Caverns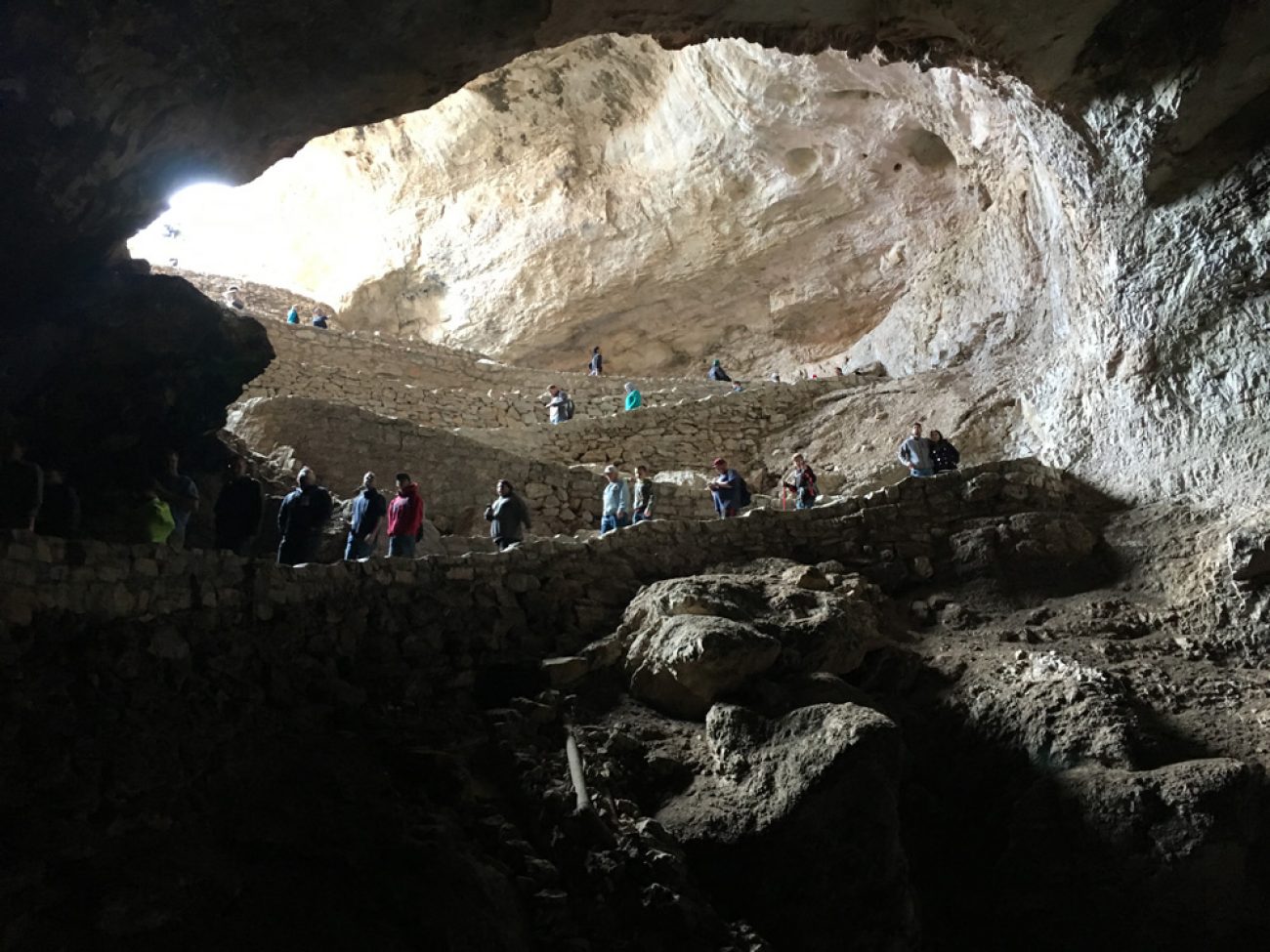 After our quick overnight in Pecos, TX, we took off early to make it the rest of the way to Carlsbad Caverns National Park. We love caves. I think this is our 3rd since we started traveling full-time. But, when we looked for places to stay that were close to the caverns, we just were not willing to pay $35/night for a site.
We jumped on Campendium's website (like usual) and found a great boondocking spot that was close enough to the caverns and had great reviews so...on to Dark Canyon Road we go, in Carlsbad, New Mexico! NEW STATE!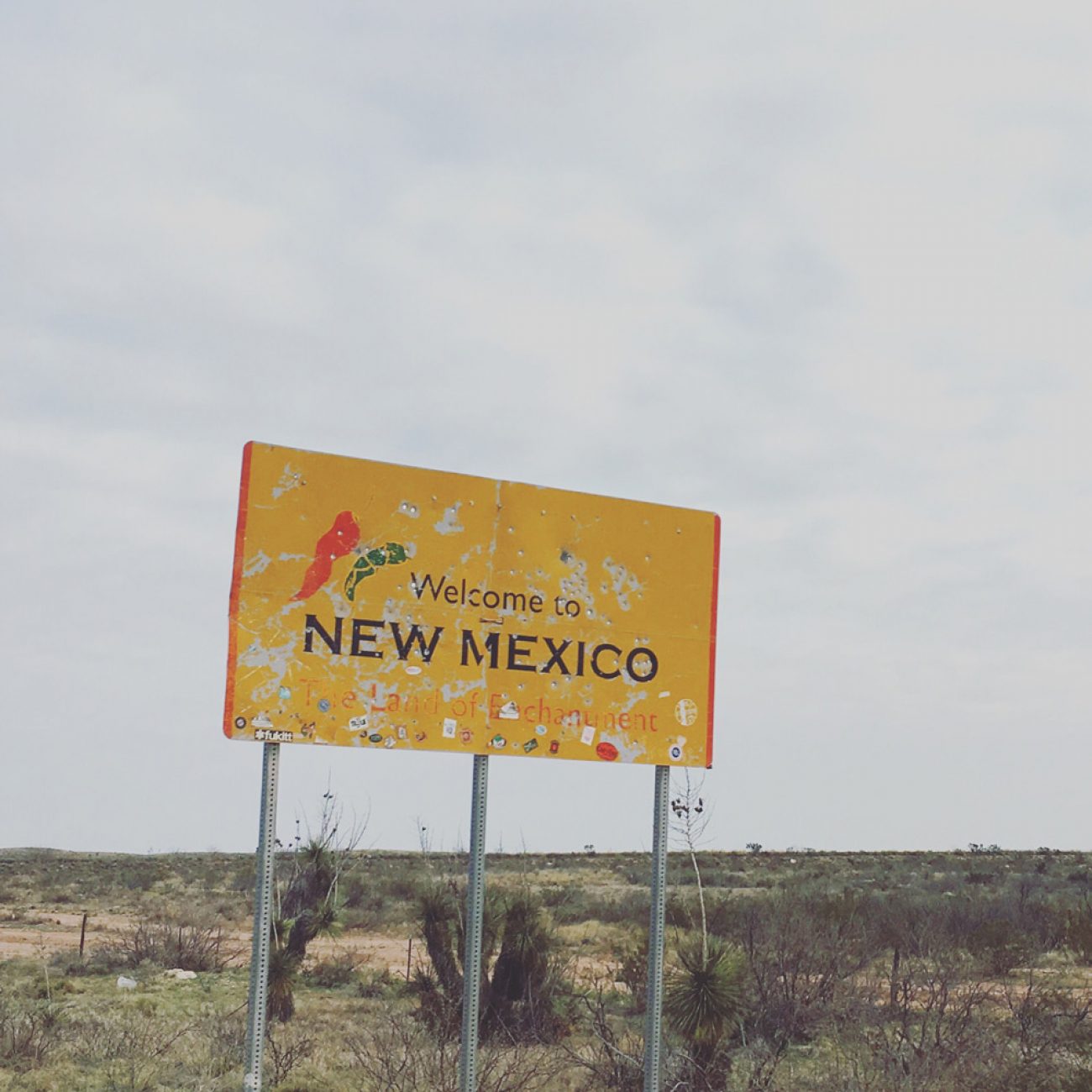 We dropped the house off on Dark Canyon Road at the very secluded site (SCORE) and went on our way to the caverns. We made it there by noon. We read that if you're not there by 12:00 the chances of you making it down and back up in daylight were slim. 
When we paid for our pass, they made sure to tell us that it was a rather intsense hike. I may have rolled my eyes. I had been seeing all the others going so I knew it couldn't be that bad. 
I think there were at least 3 times on our way down that I thought to myself, we've got to be close to the bottom, but NO! We weren't. It just keeps getting deeper and deeper. There was only one way in and out so as we were going down we were also watching everyone else come up. I was watching them huff and puff as they're making their way back up. I remember thinking, is it really that bad or are they just pansies??
Well, let me tell you! It is so far down! We were getting pretty tired by the time we finally made it down to the bottom. We took our time looking around in the different sections of the cave at the bottom. Although this was our 3rd cavern in a year, this one blew the others out of the water! It was AMAZING. So many different formations but the sheer size of the "Big Room" was incredible. We kept walking, and walking thinking...is this all one room? My goodness. God really makes cool things.
I almost don't want to put pictures of it on here because they just don't do it justice. It was so much better in person.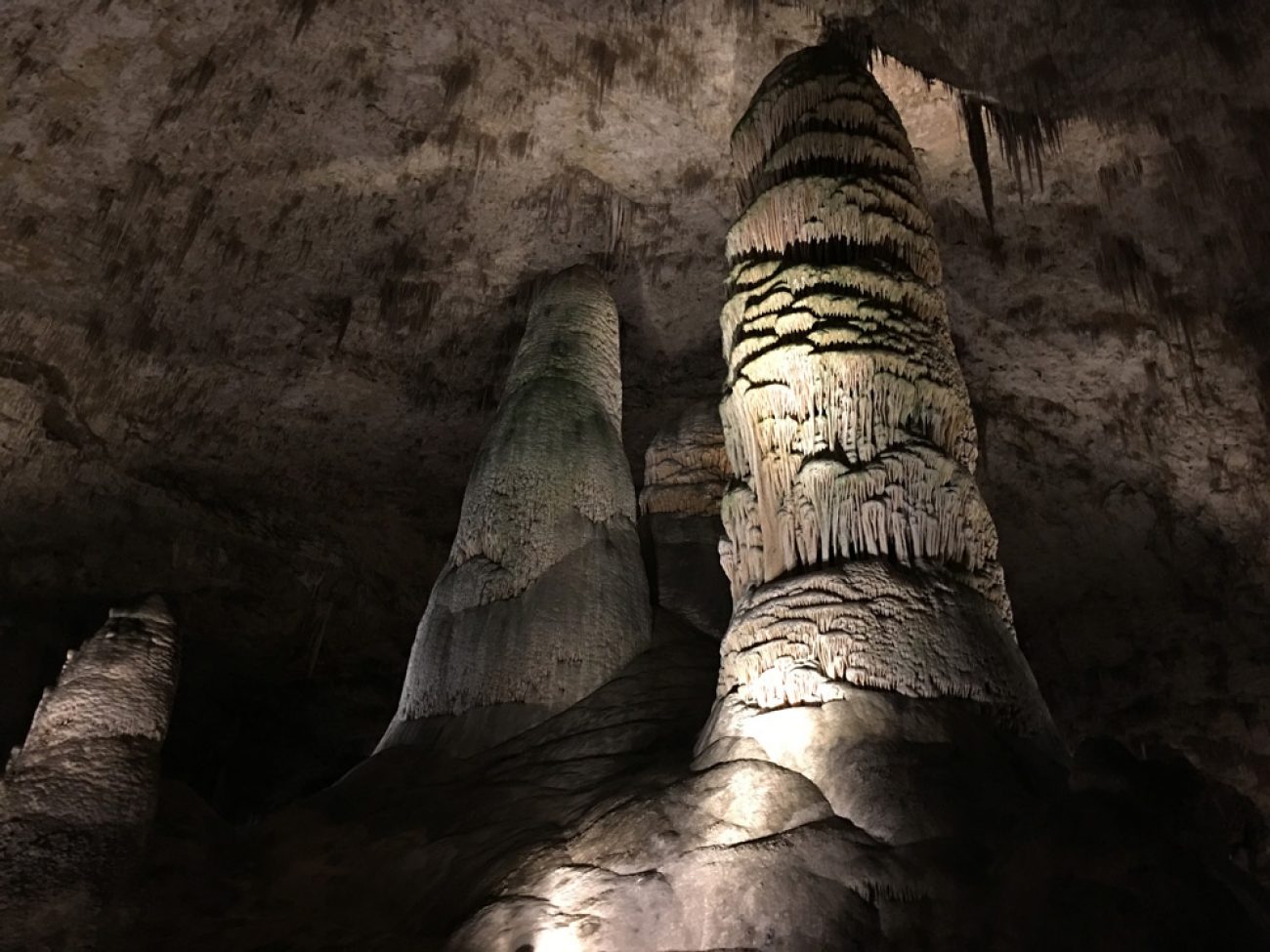 They even have a cafe at the bottom of the cave. We stopped for lunch and started back up. They do have an elevator but it has been out of service for several months and unsure of when it will be working again. 
Remember how I was thinking that the people who were going up earlier were a little dramatic. Well, HOLY COW! It was a really tough climb coming out of that cave!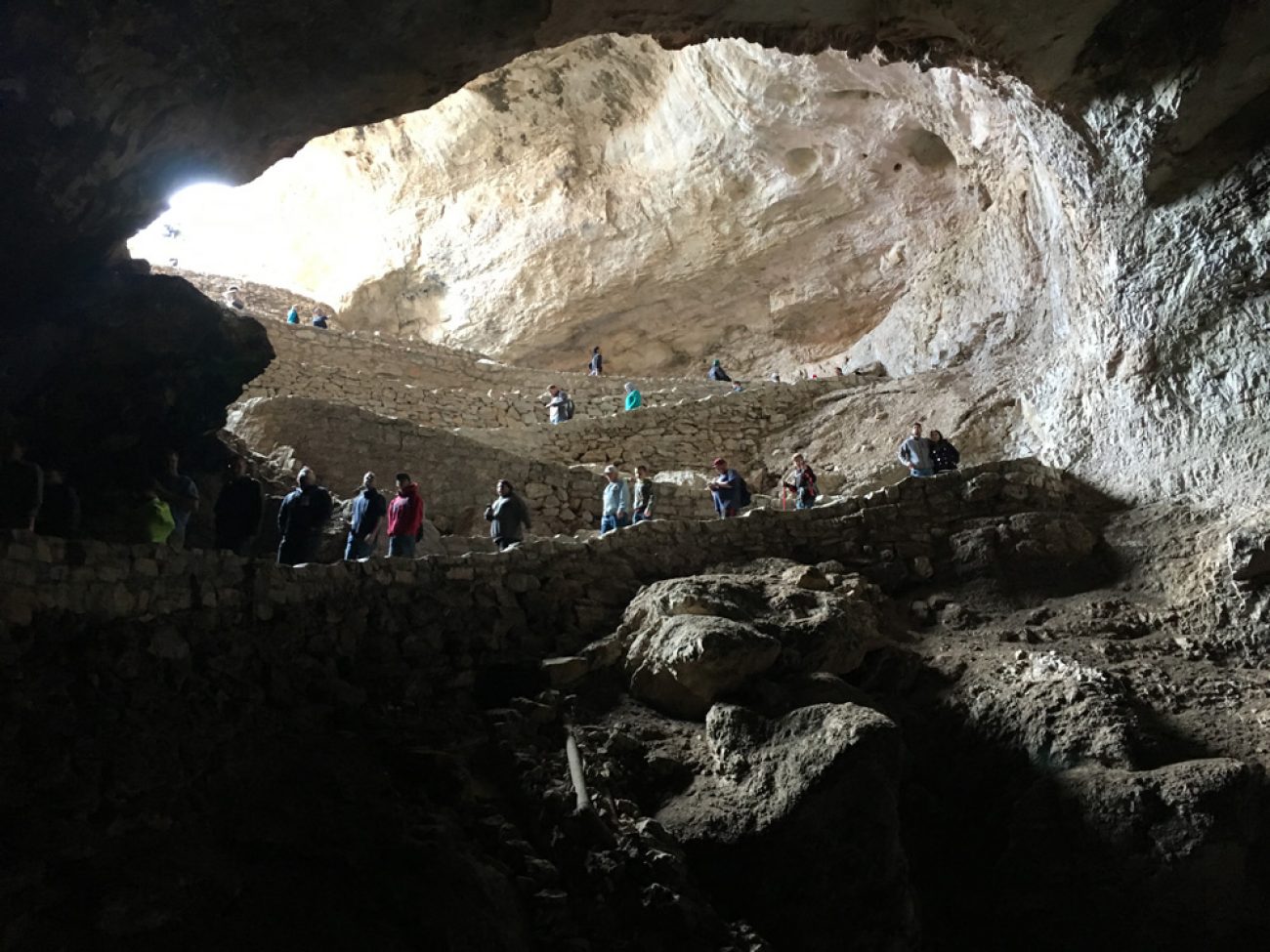 It's just is a constant uphill walk and we were trying to get up quickly. The kids did amazing. I don't think any of them complained. I know they said their legs hurt but we would stop and rest for a few minutes then they'd start up again. I was SO proud of them for getting out of there without complaining. 
One of us may have been horribly out of breath (okitwasme) by the time we made it out. We hung out for a bit at the visitors center, finished up their Junior Ranger booklets, they got their badges and we were on our way!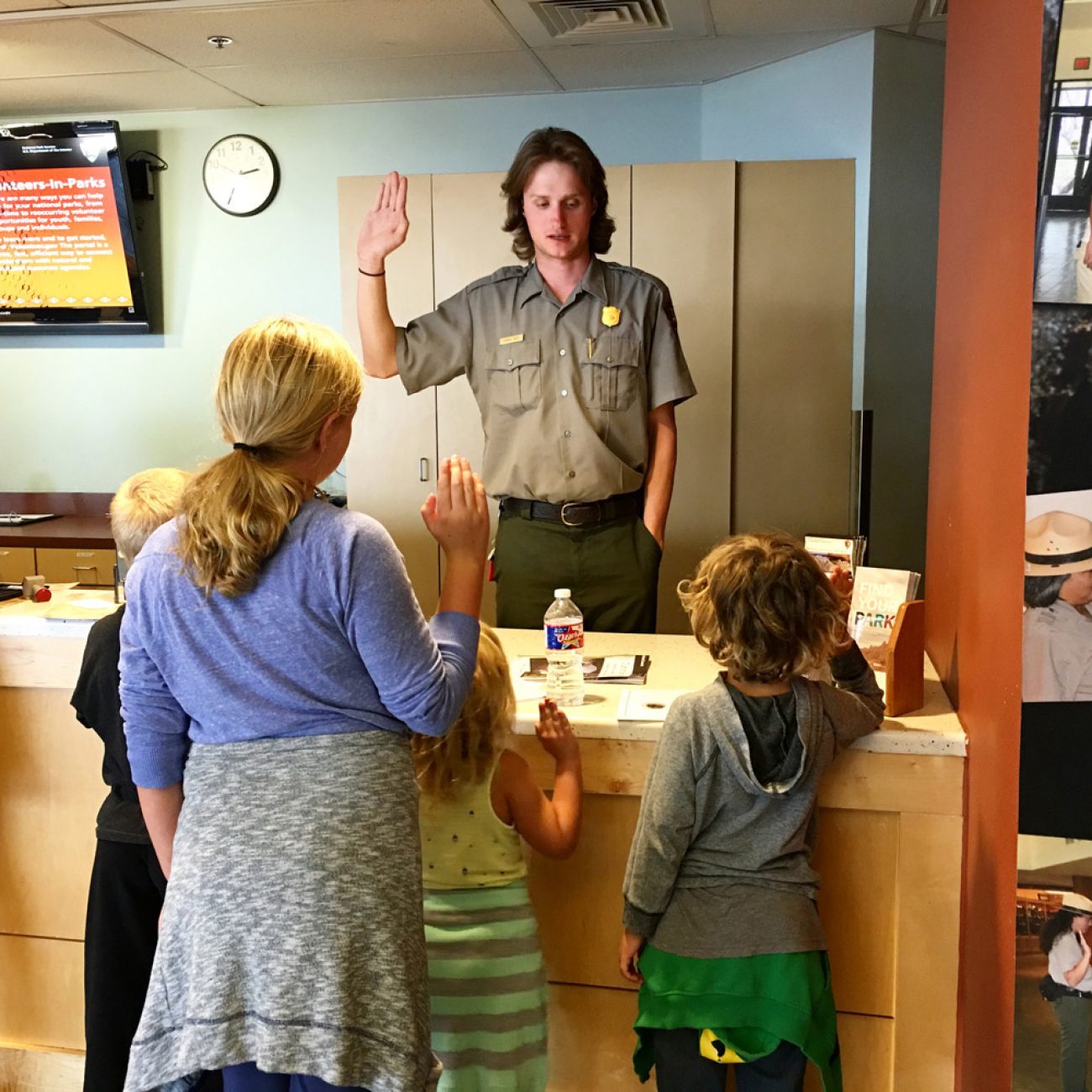 We had so much fun at Carlsbad Caverns National Park. If you're wanting to go this summer, check out this awesome event! How cool would it be to watch hundreds of thousands of bats fly out of the cave at night! Man, I hope one day we will be able to take our kids to see that!
As for our boondocking site...It was amazing! And so private.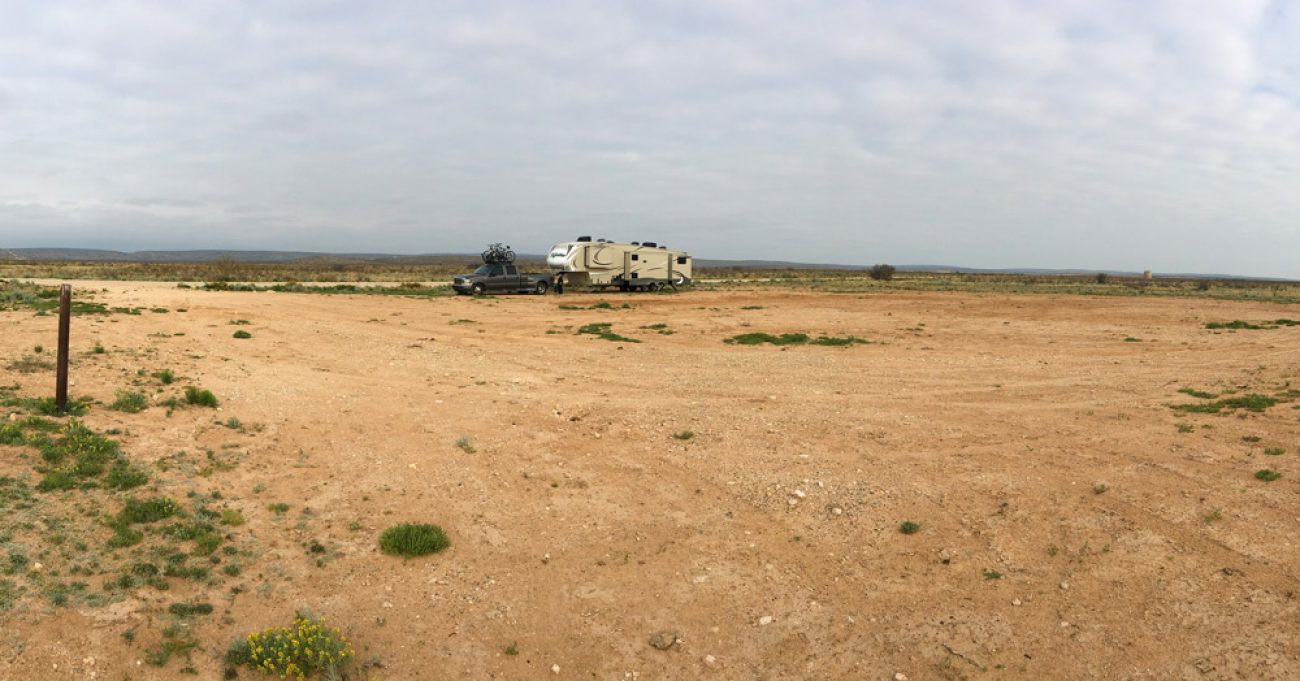 We were the only ones there.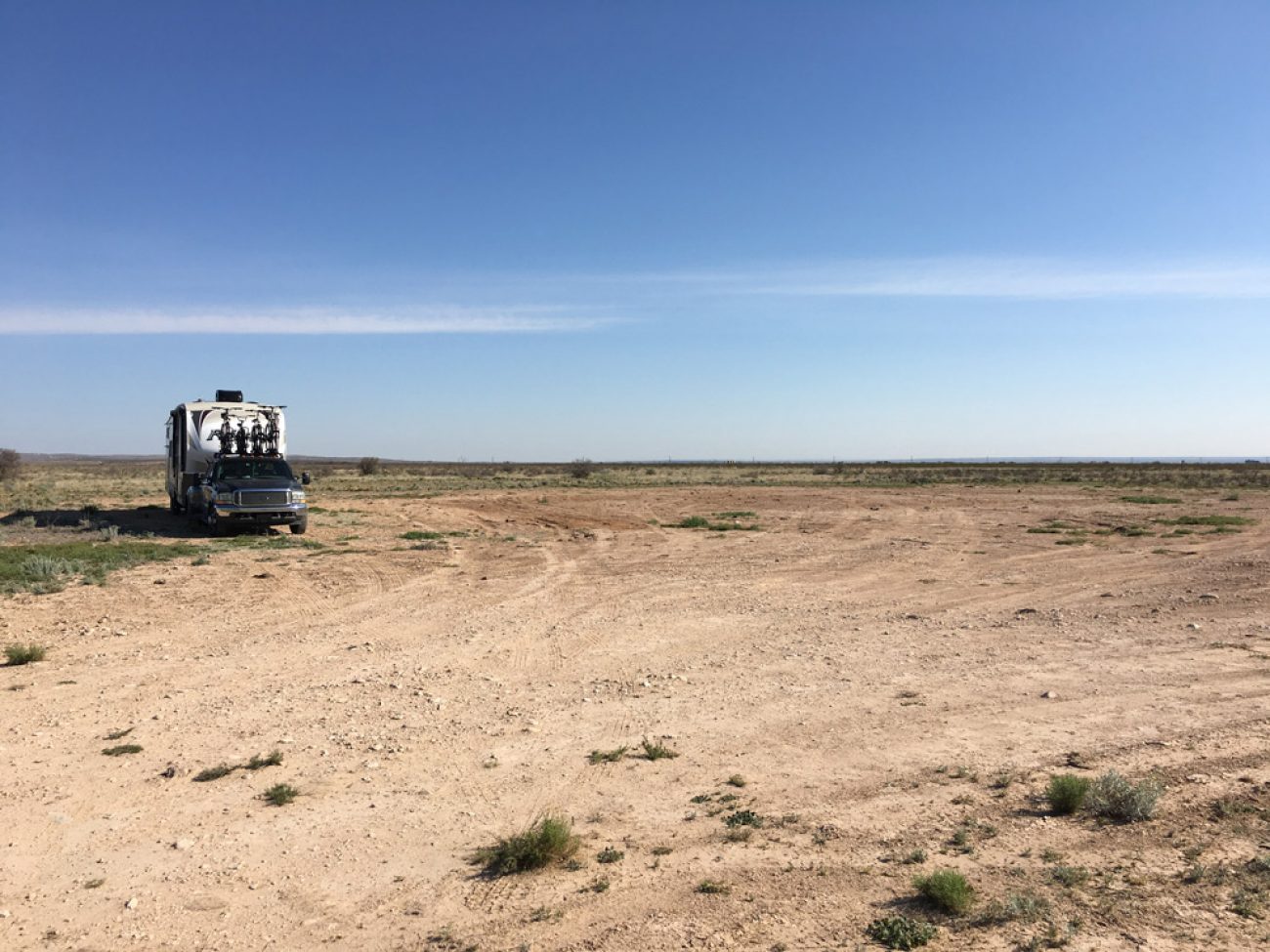 We only stayed one night. Based on the reviews, we were expecting to see cows and tarantulas but we saw neither. There was plenty of 'evidence' that cows were in the area, but we never saw them. Maybe next time...
Now, let's go see a little more of New Mexico!
Become a Tiny Shiny Homie!
Subscribe to our patreon-style community & help support our family so we can keep making things for you! Get early access to videos, special behind-the-scenes updates, curated music playlists, & goodies like exclusive stickers and name drops in our videos.
Signup & Become a Homie
Apparel
Grab a fun, comfy t-shirt & help support our family.
comments powered by

Disqus