Mother Neff State Park & Waco, TX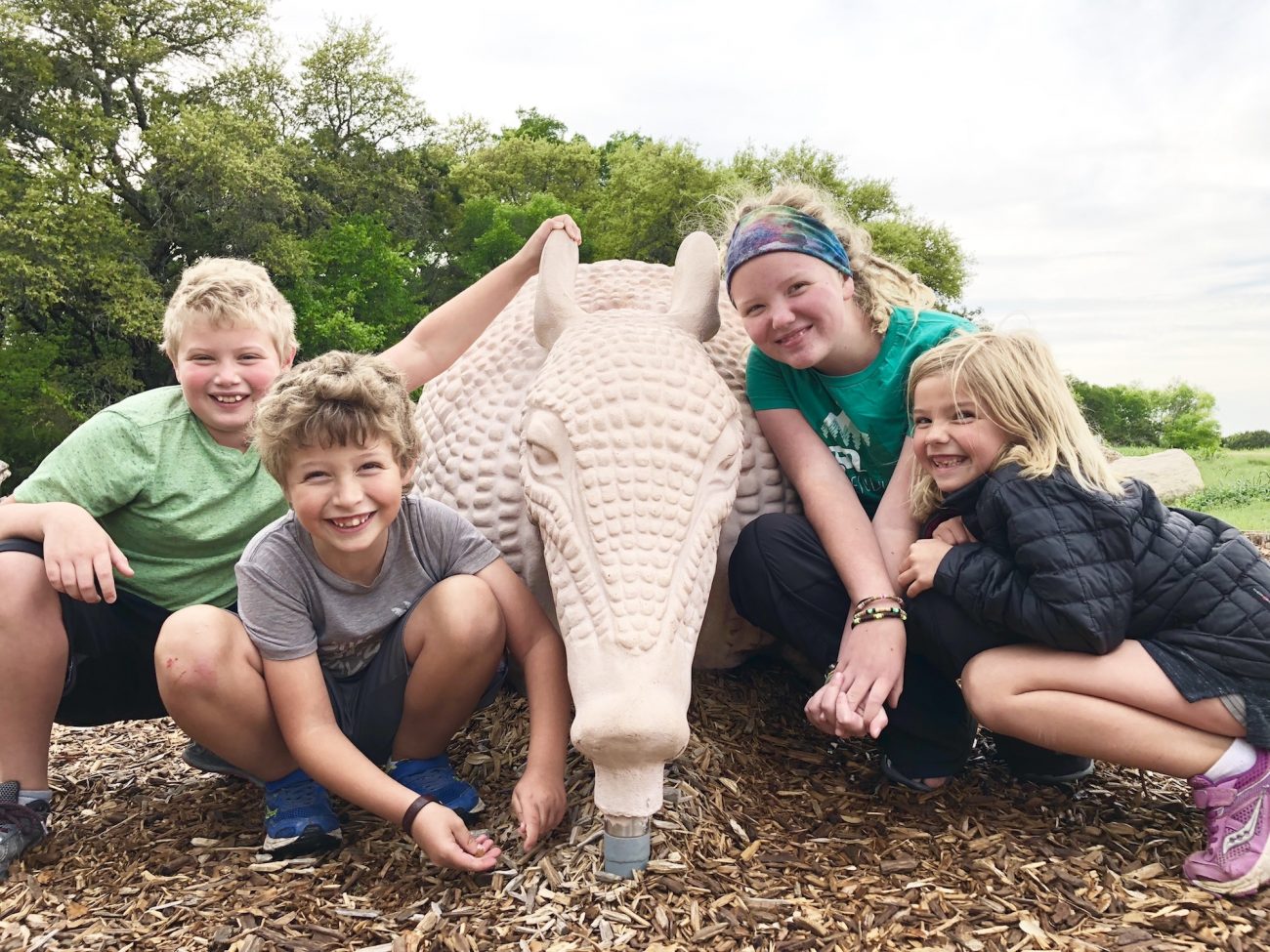 I'm behind on our 'travel journal' posts so bare with me. The only reason I write these posts about where we visit is so that we remember what we have done. It's so fun to look back and see all the places we've been. So, let's see where we went after visiting Lake Mineral Wells State Park.
We headed south to Mother Neff State Park for the week. I had no idea that it would be so nice. We pulled in with gray water we needed to dump and we were so confused because we never saw a dump station. Finally we stopped by the camp host's site and asked, "Where's the dump station?" And they gave us a confused look and said, "We don't have one! All our sites have full-hookups!" Whhaaaattt? At a state park?? Sweet!
It was seriously THE NICEST state park we have ever been to.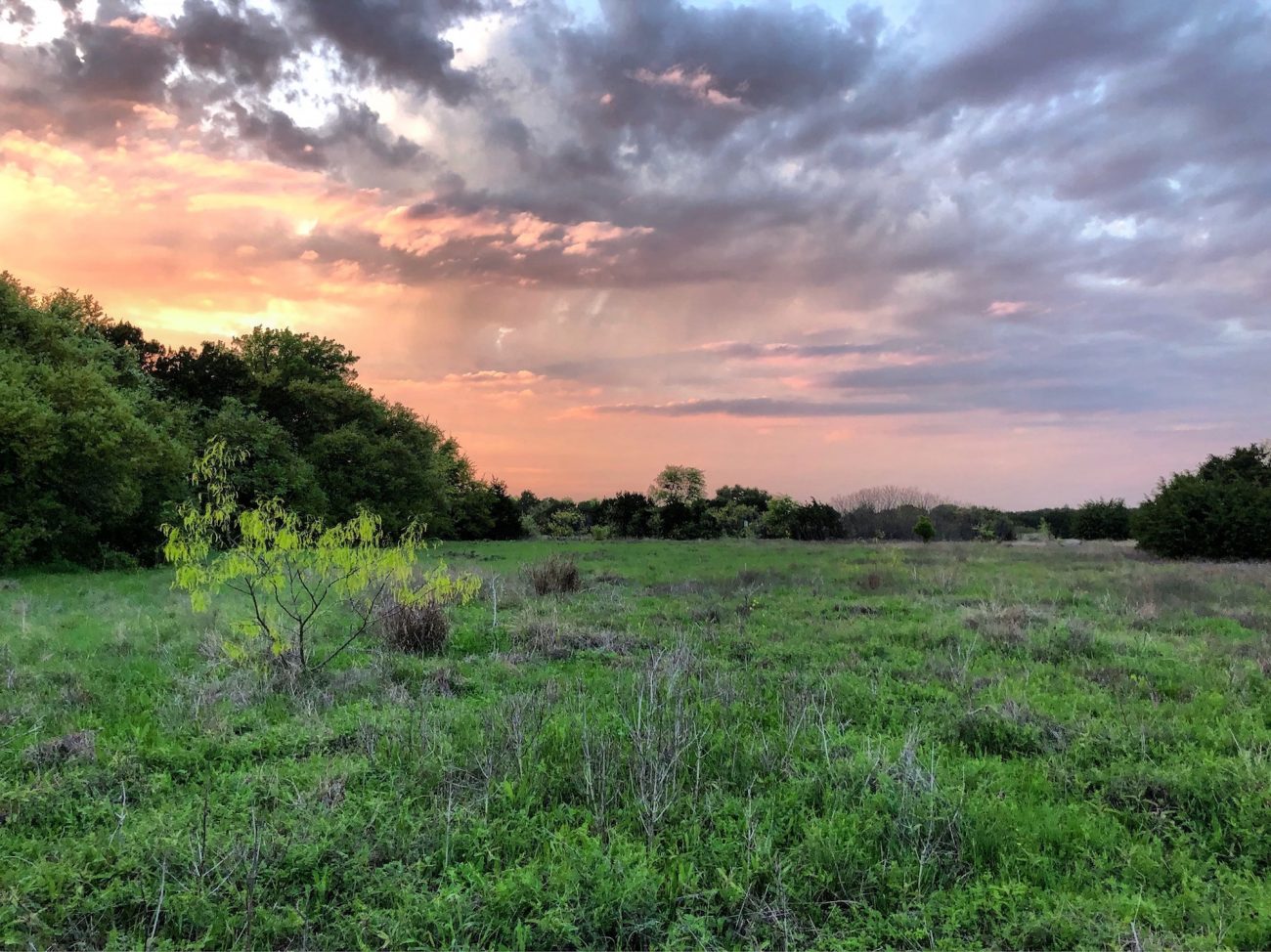 It's very small with only 20 RV sites but they were paved, level and huge! We were so impressed with this place. The kids loved riding the loop on the scooter and skateboard. Lots of scratches this week!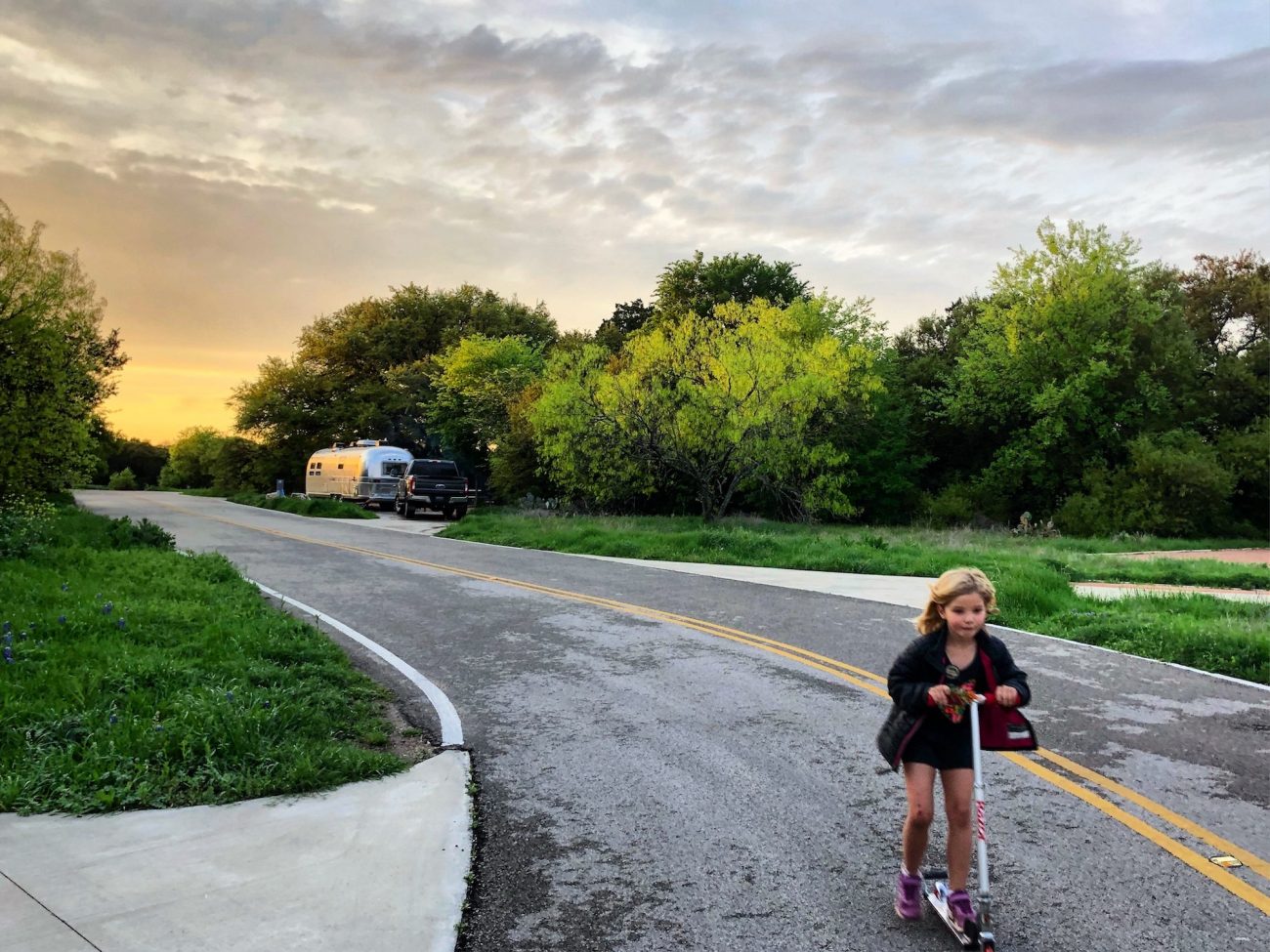 Evidently this was a new section of the park because where the RV sites used to be is shut down due to flooding in recent years. 
The camp hosts were so friendly and we explained that we have never been to a state park with full hookups. They have a few short walking trails around and the kids liked visiting the 'wash pond' where they used to wash their clothes.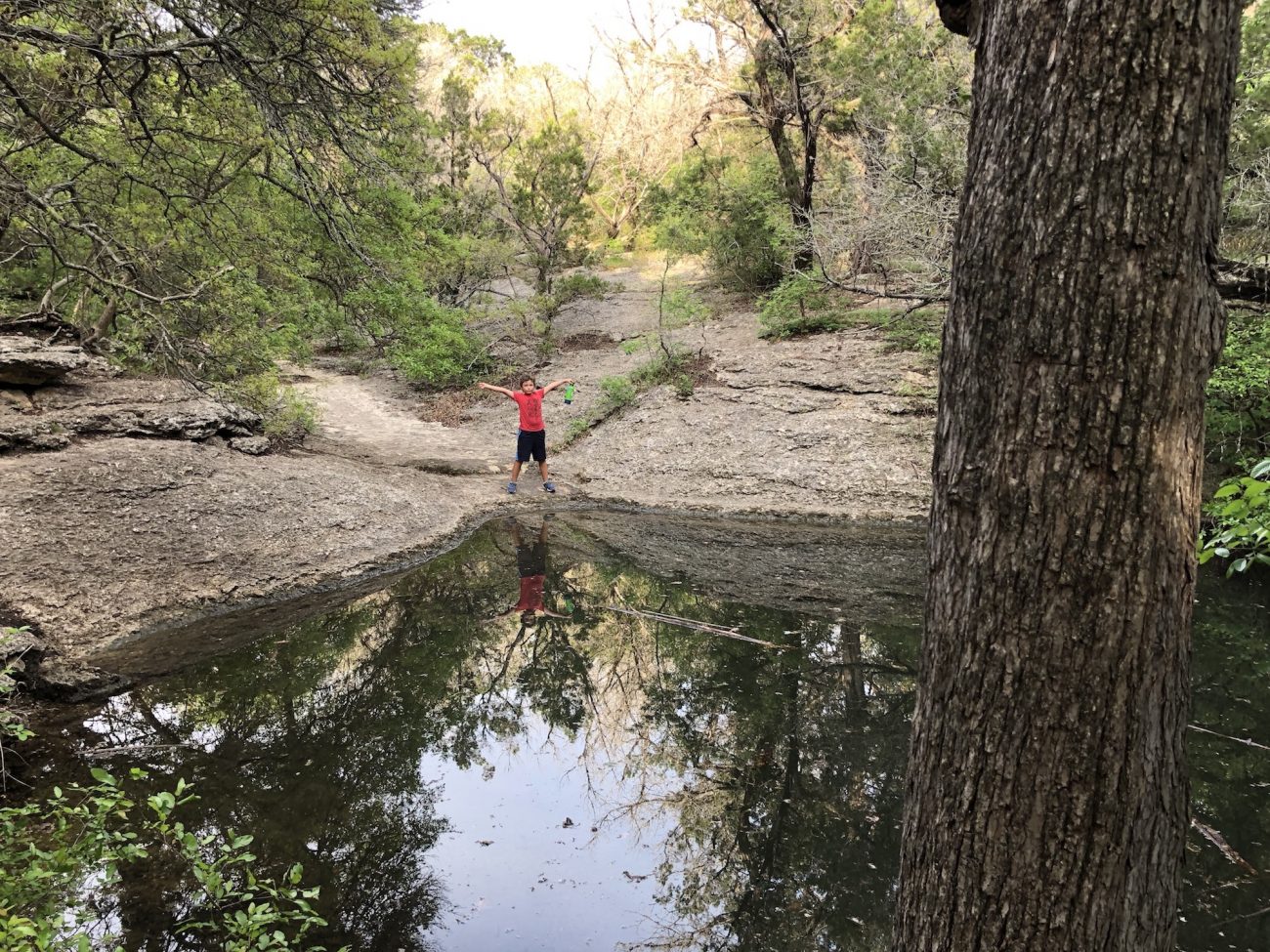 The water was so gross it's hard to imagine washing clothes here. Maybe it was much cleaner back in the day :)
We love our evening walks together. We ventured over to the playground one night.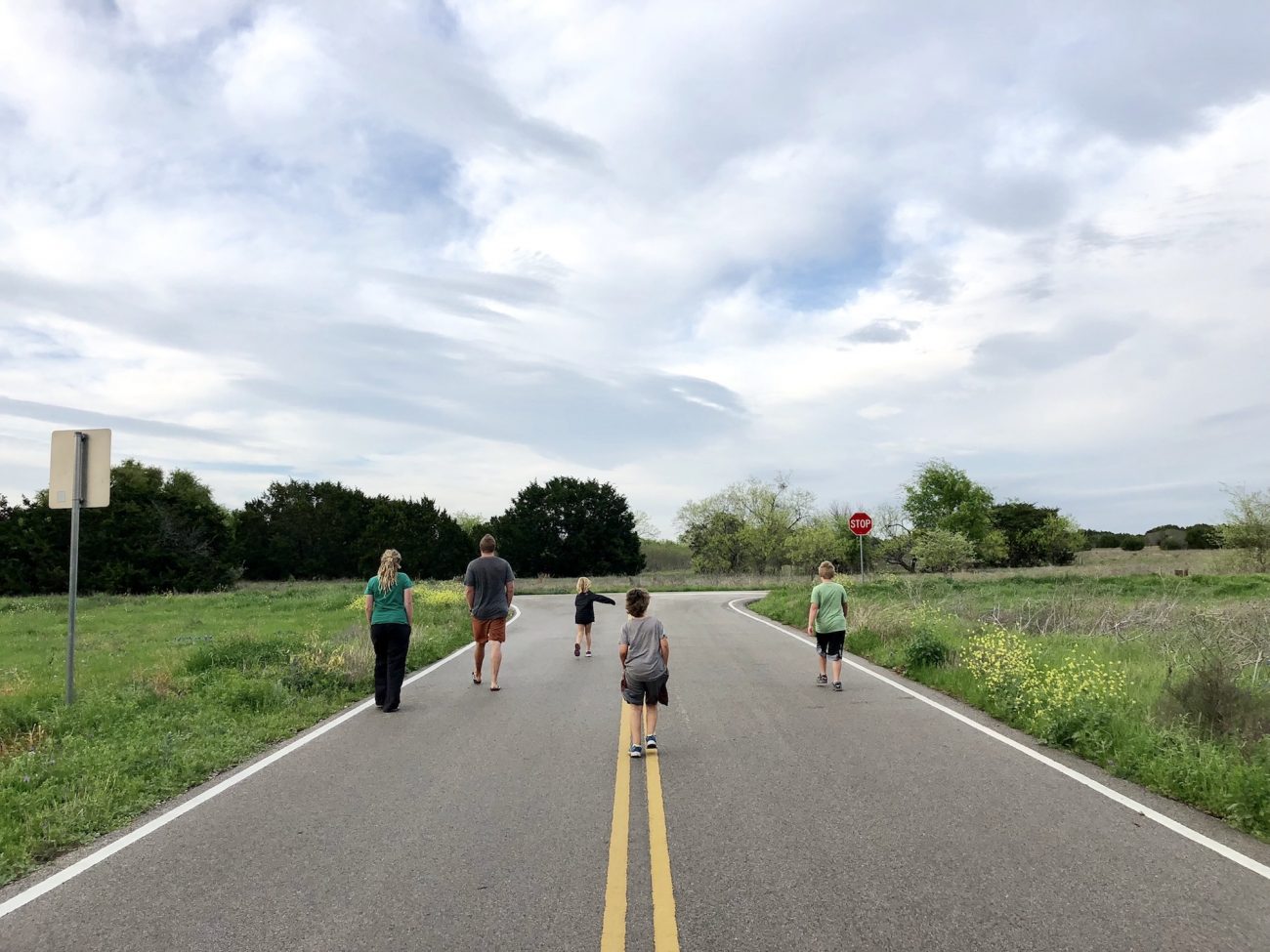 I think our kids aren't super excited about playgrounds anymore, but this was a really cool one.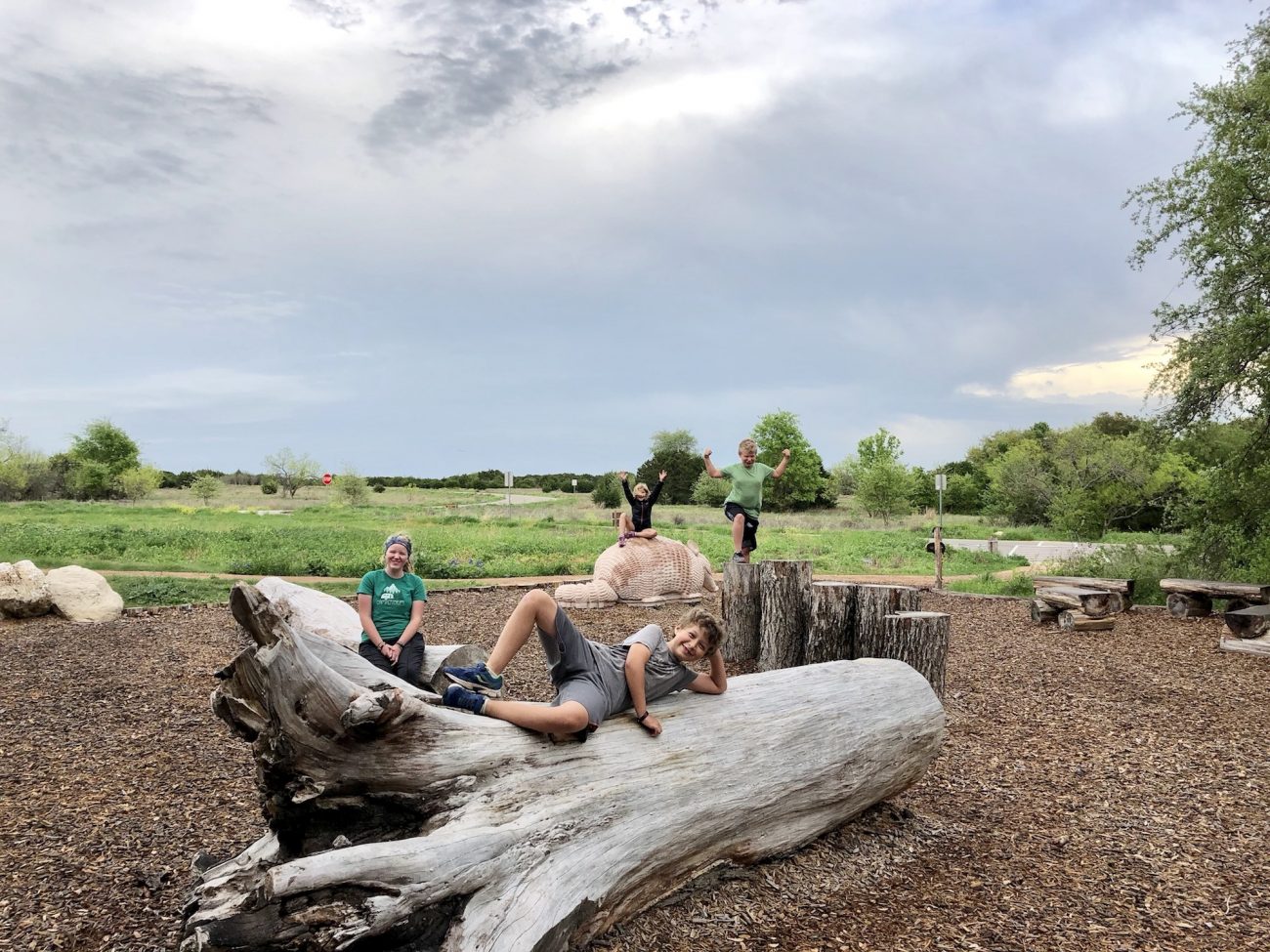 So many wood structures to play around and this huge armadillo that the kids had to get a picture with.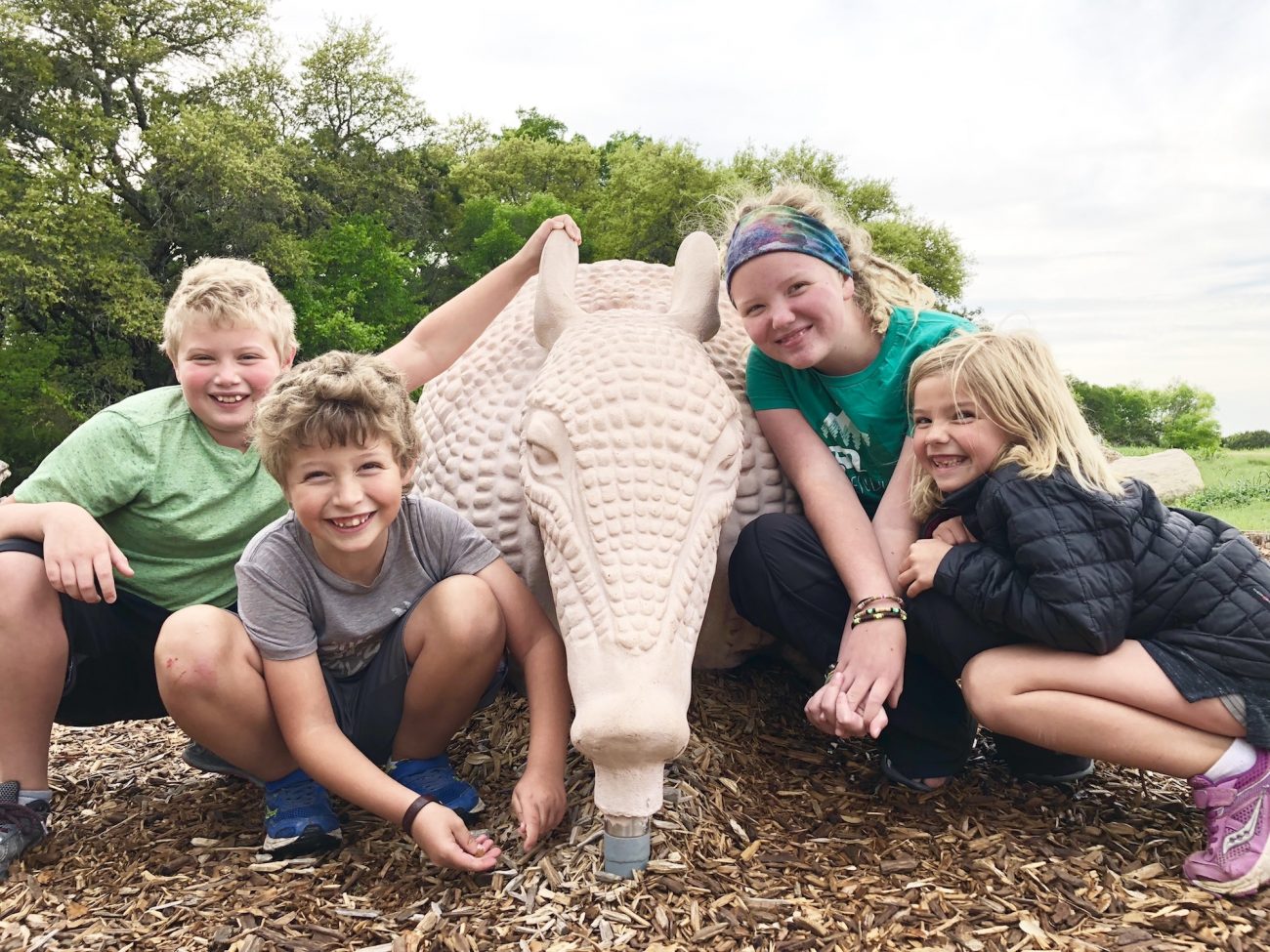 And the bathrooms...THE CLEANEST, NICEST bathrooms we have ever been in!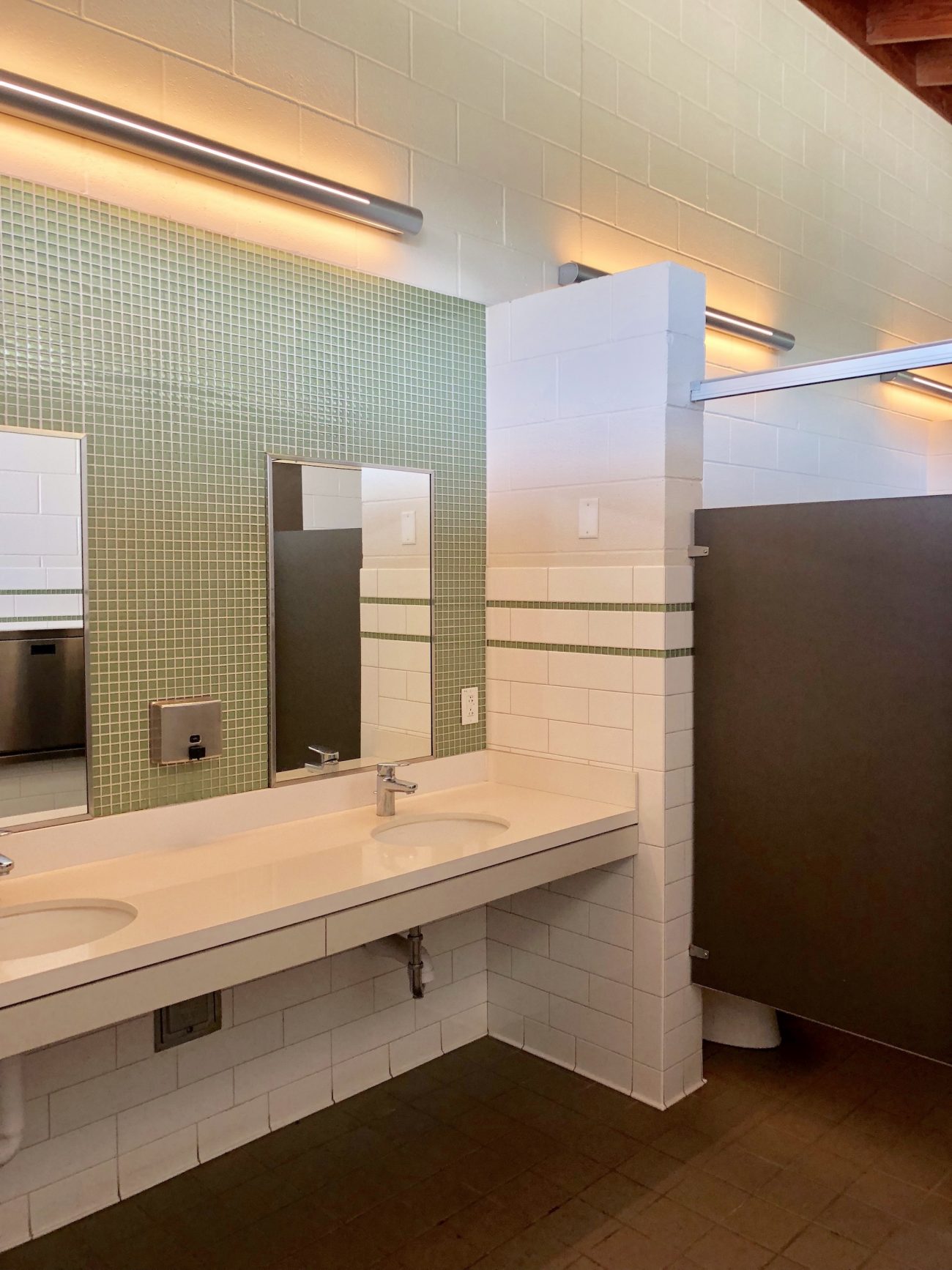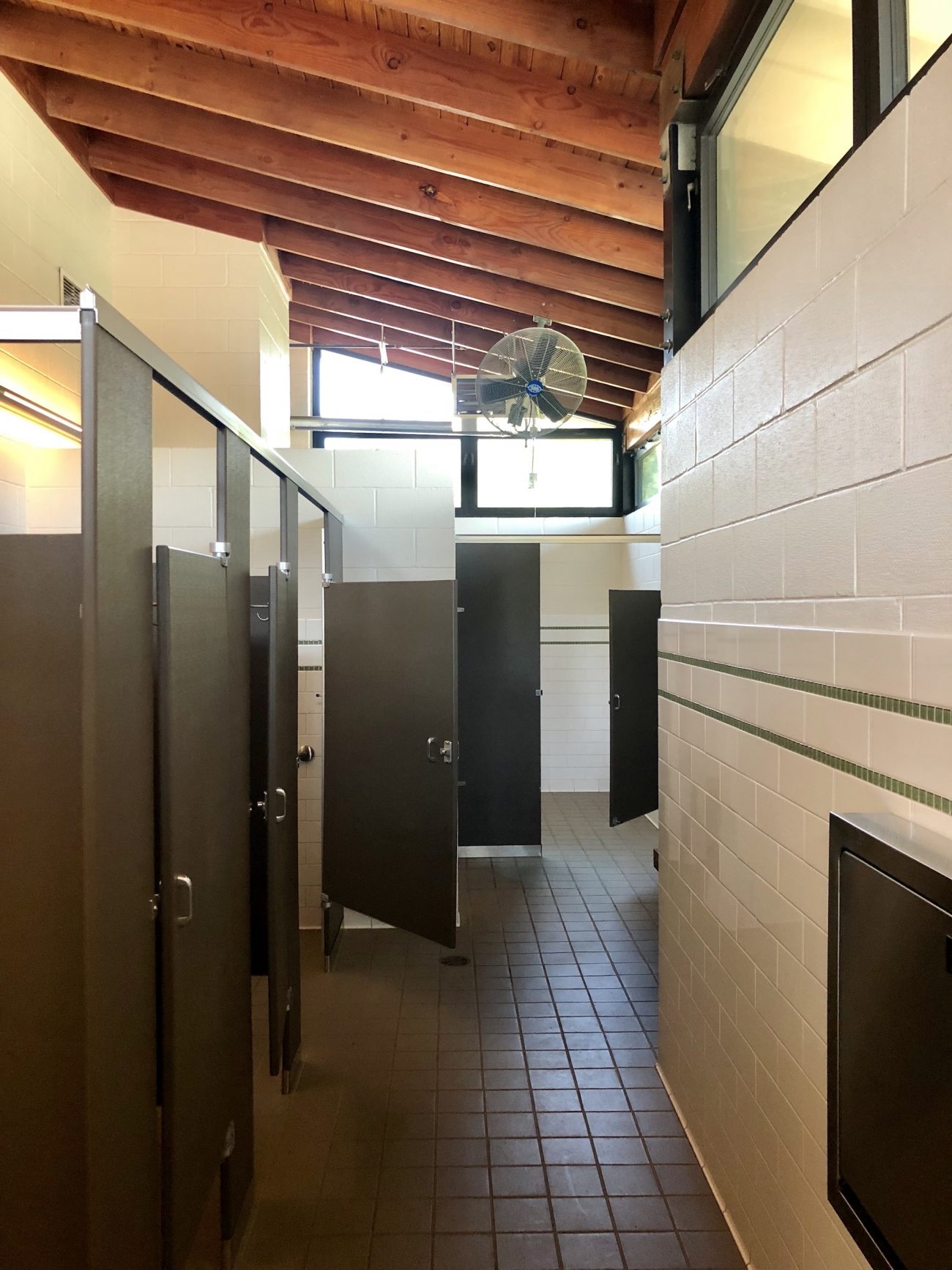 And at a state park! That's unheard of.
This state park is really close to Waco also so you know what that means! Obligatory trip to Magnolia! I took the kids one morning and woah. We were SO overwhelmed with how many people there were. We had to park 2 blocks away and this place was packed. 
I really wanted to go in the bakery but the line was seriously like an hour long. No thanks!
We went in the Silos and didn't even make it through half of the store. There were seriously SO MANY PEOPLE! I was about to have a panic attack. We left after just 10 minutes! We just can't do crowds like that. It's one reason why I think we'll never be able to visit Disney. None of us do well in crowded places. 
I did end up going back (alone) and was able to find a couple mugs for a giveaway we were having on Instagram. But the mugs were located at the front of the store and this time it was even more crowded so I grabbed the mugs and got in line and waited 30 minutes to pay. I just can't deal.
Sorry Chip and Jo-Jo. I love you guys and the stores seem really cool but I just can't do the crowds. 
Jonathan ended up taking a whole day off work so we could all explore Waco and that was so fun. We visited the Texas Ranger Museum and theDr. Pepper Museum and Waco Mammoth National Monument.
First up was Waco Mammoth National Monument and man was that fun!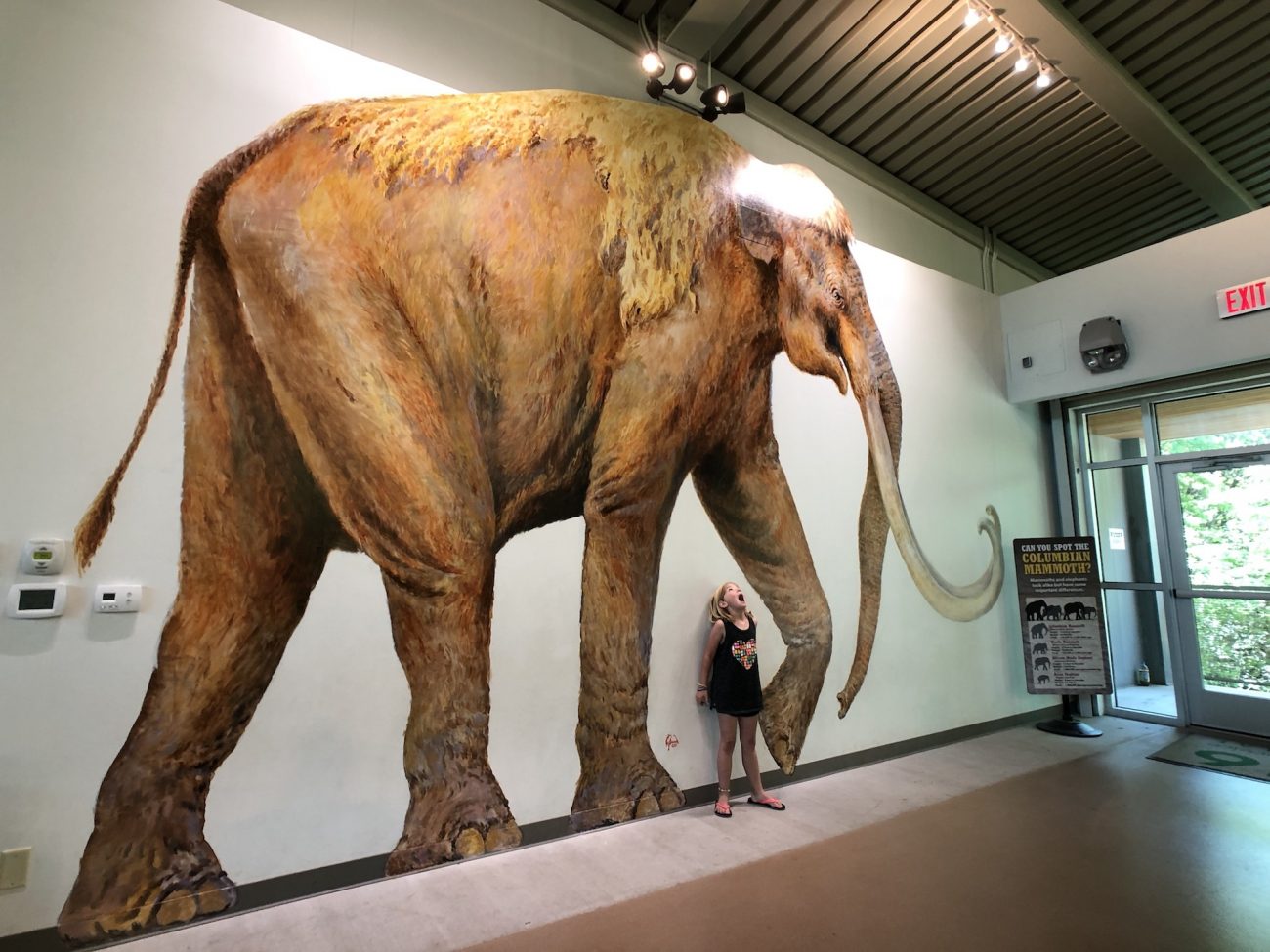 Our tour guide was so great. She was so excited to tell us about the bones and you could tell she really loved her job. She answered all the kids questions and was so knowledgeable.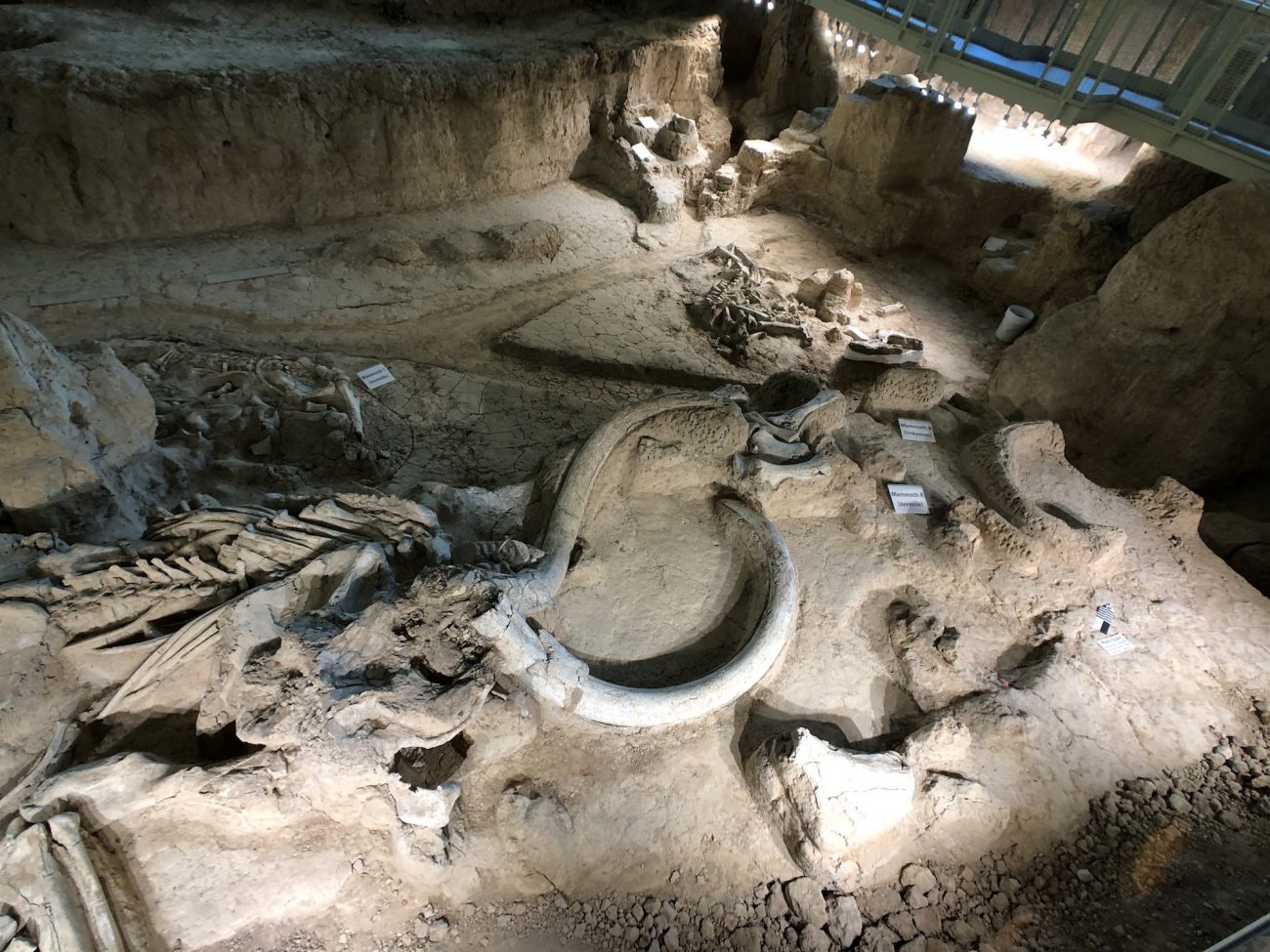 If you find yourself in Waco, don't miss this National Monument. We did the Junior Ranger Booklets and they earned another badge. We should really count how many we have…it's a LOT!
Next was the Texas Ranger Museum. 
It wasn't as exciting as Waco Mammoth NM and if you're not super into the history of the Texas Rangers, I'd skip it, but the boys enjoyed seeing all the guns and Ada had fun trying on some clothes...so I guess they liked it okay.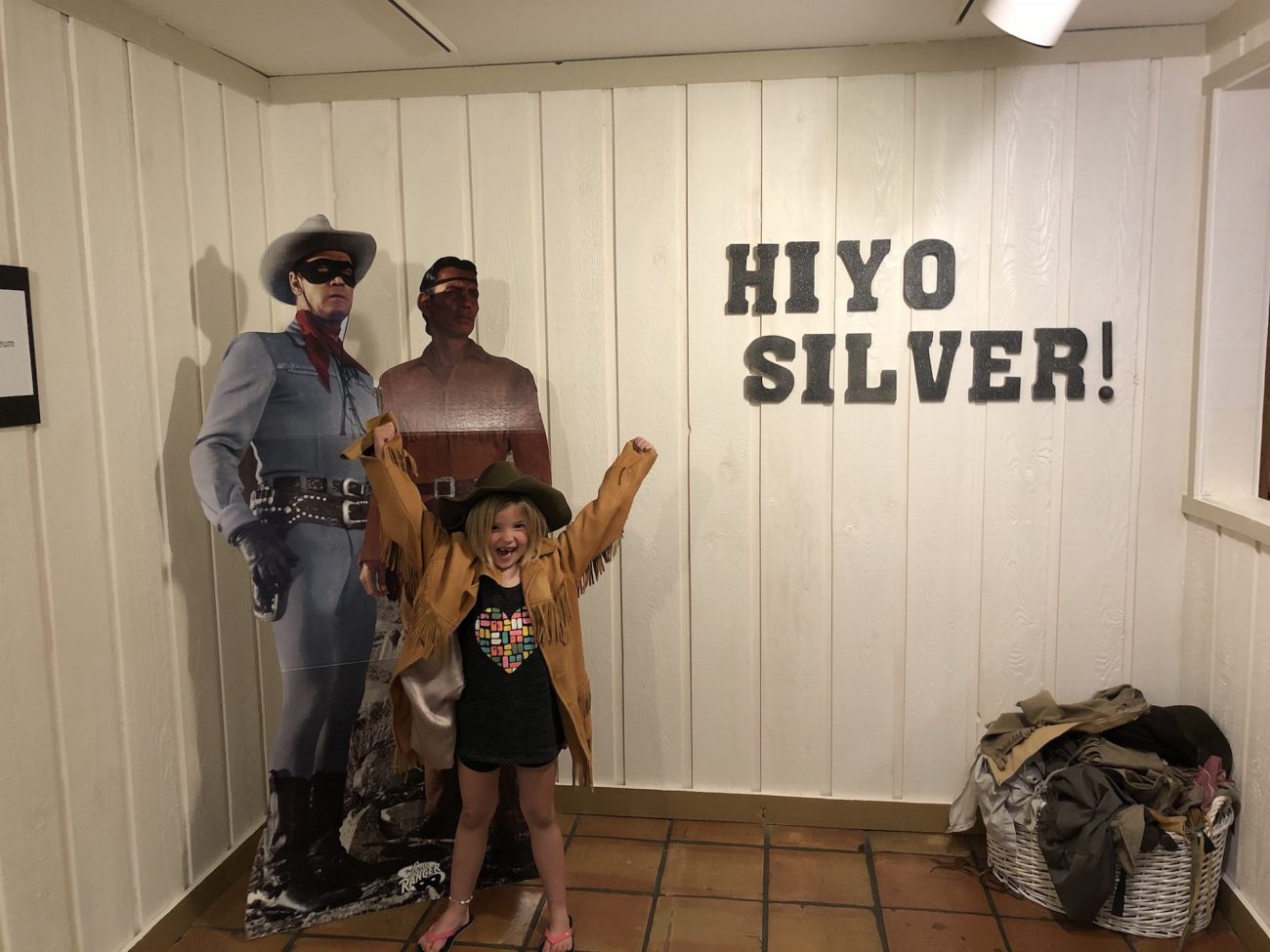 We were all super excited about the Dr. Pepper Museum.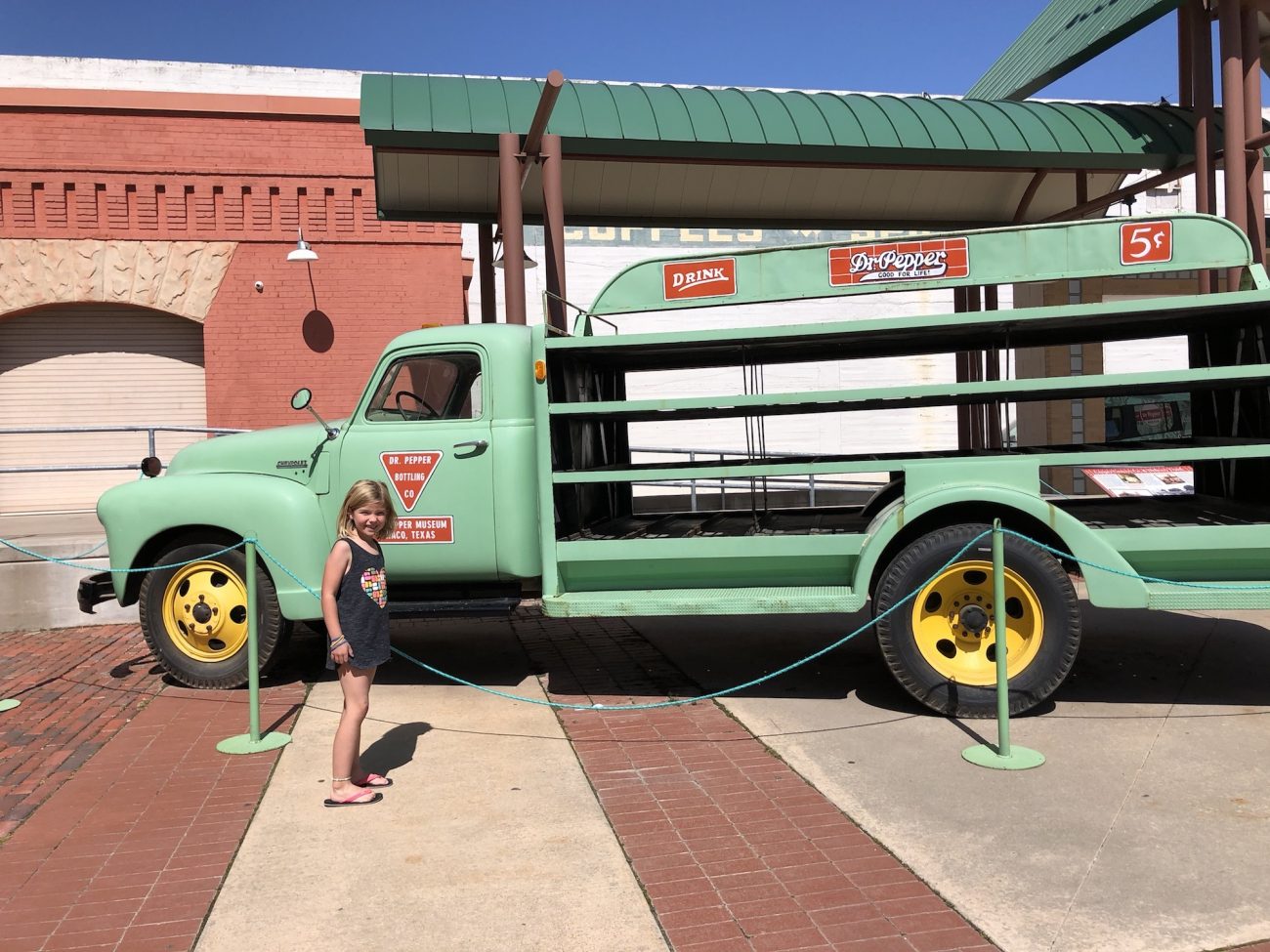 It was kind of pricey and honestly we were a bit let down. I thought there would be more interactive things. It's just not what I imagined.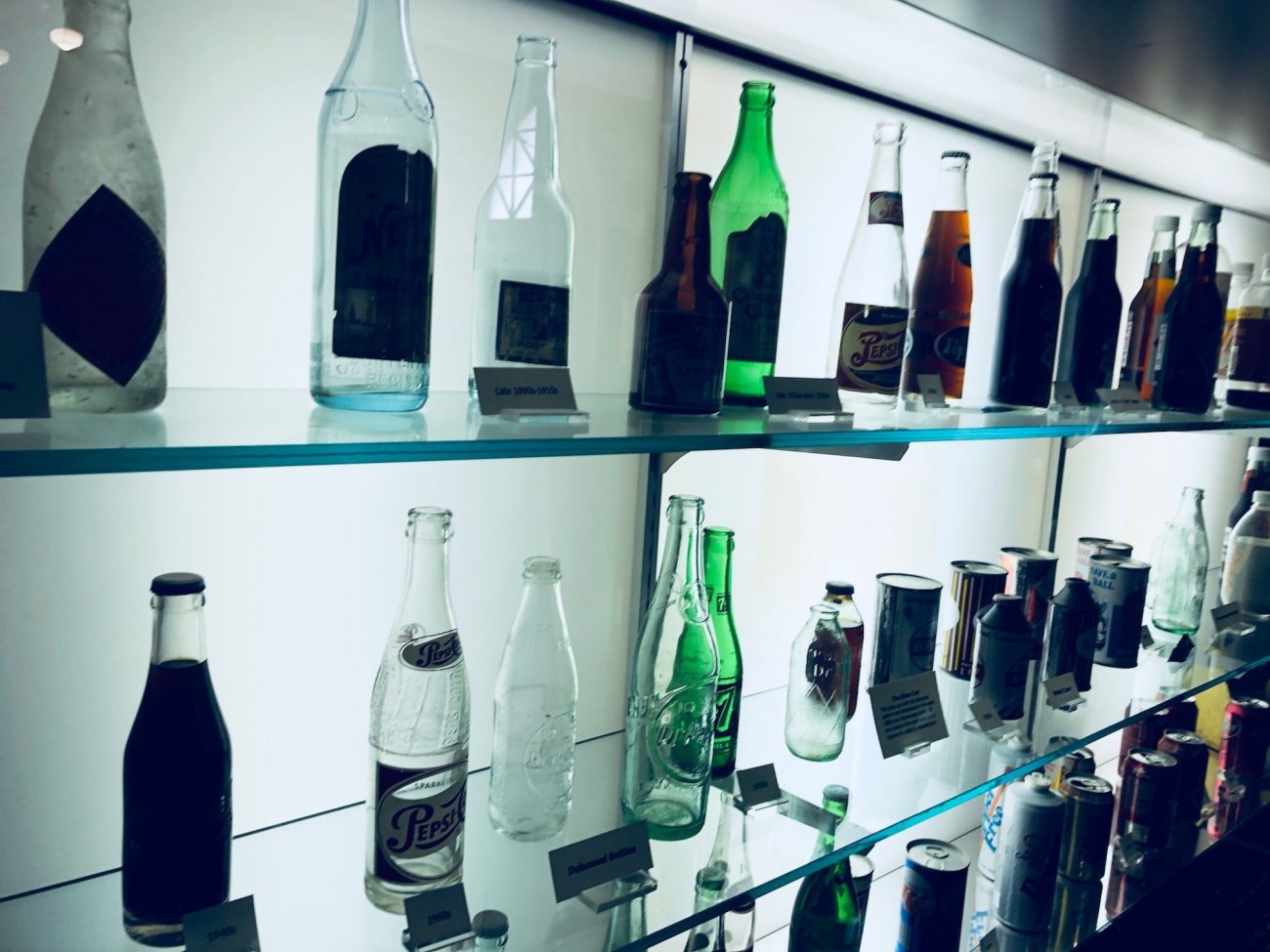 This place had potential to be so much cooler than it was but the highlight was trying an ice cold Dr. Pepper without HFCS. Jonathan has never liked Dr. Pepper, but that one, he really liked.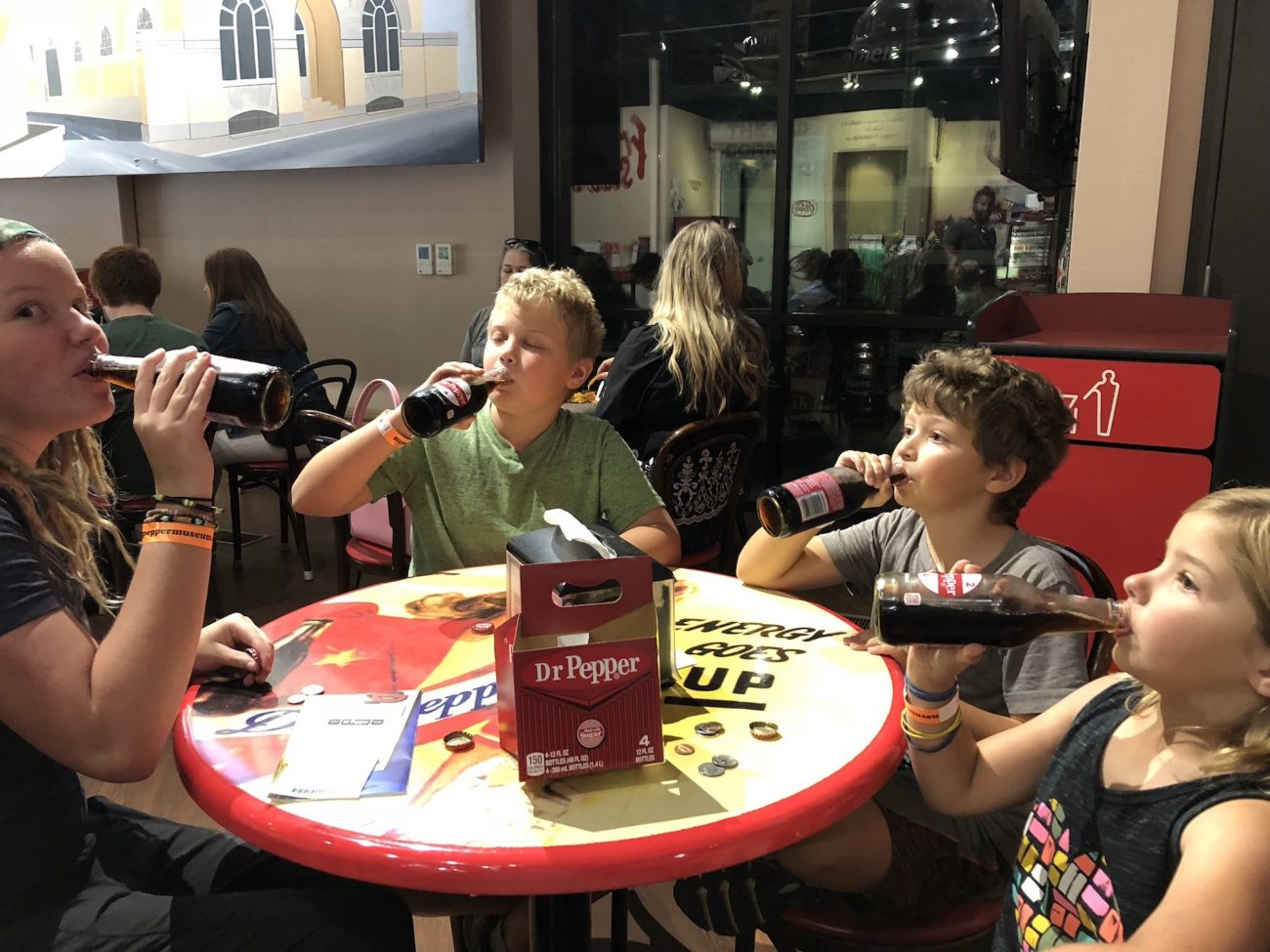 If we were to do it again, I'd skip the museum and just go grab some of the real sugar Dr. Pepper at the gas station near by! That would have saved us a lot of money and everyone would have been just as happy!
The highlight of this week was just being at Mother Neff State Park. Seriously.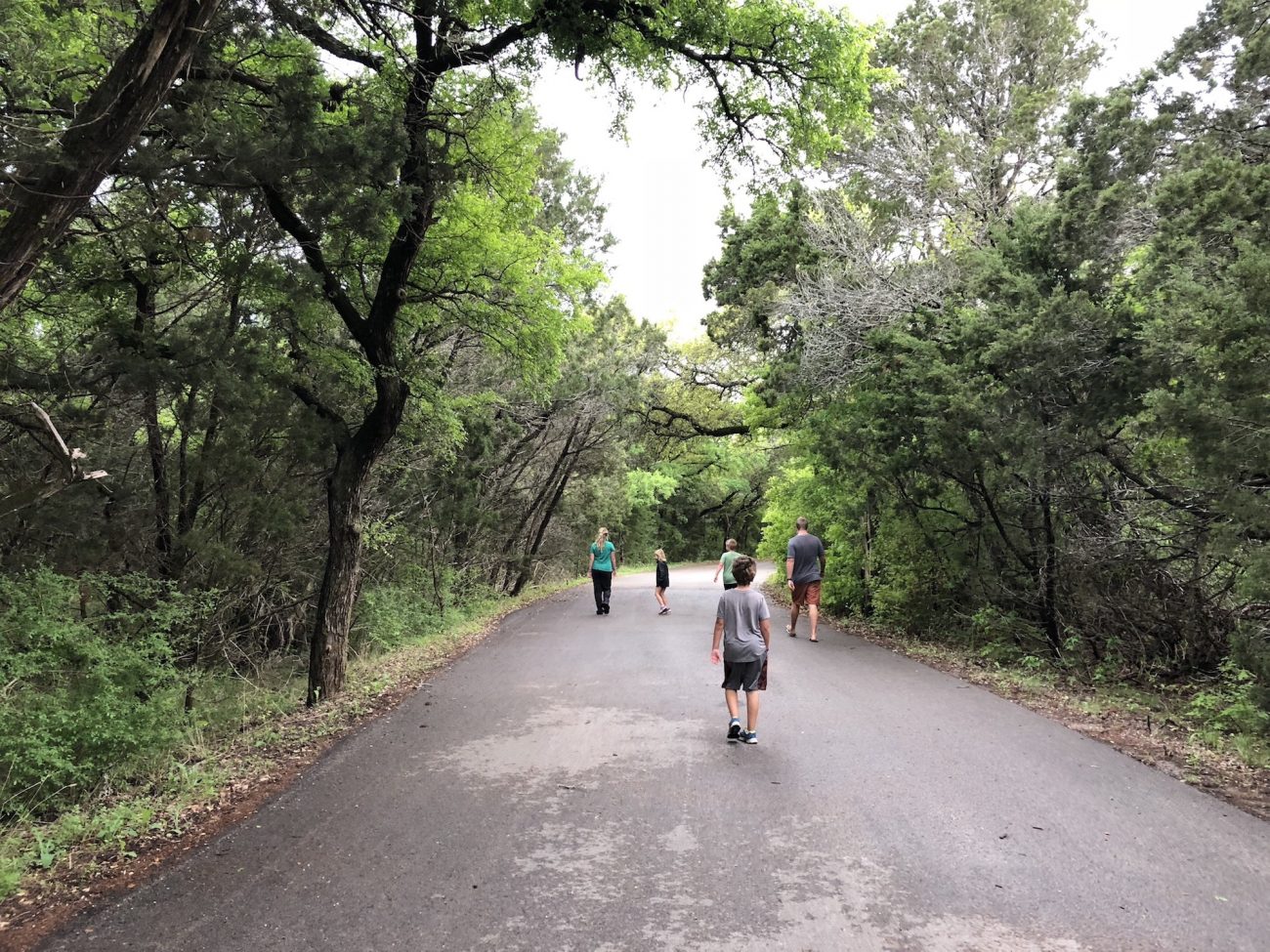 It was so beautiful. Deer would come out in the evening in the field close by and the wildflowers were just starting to make their appearance.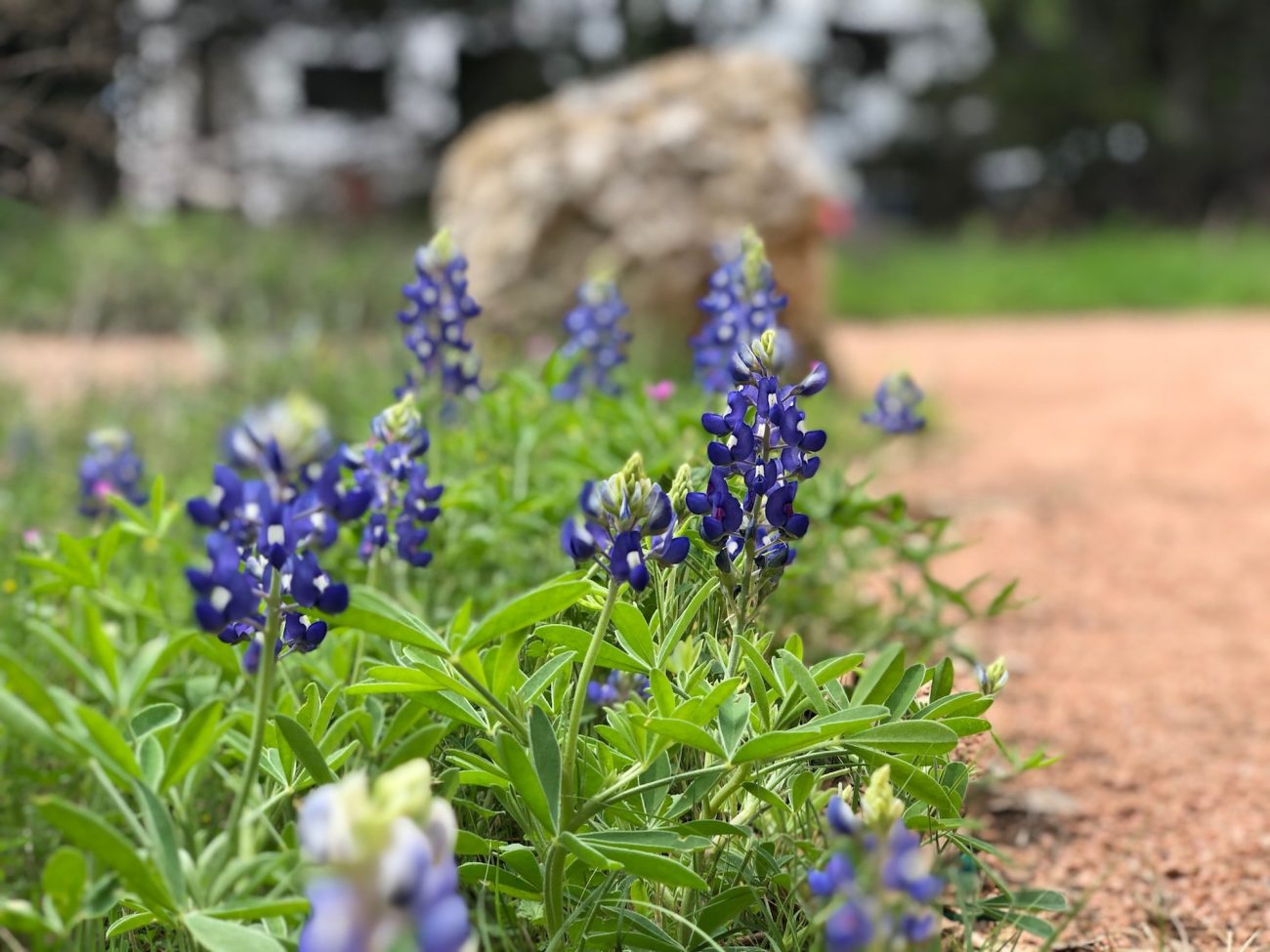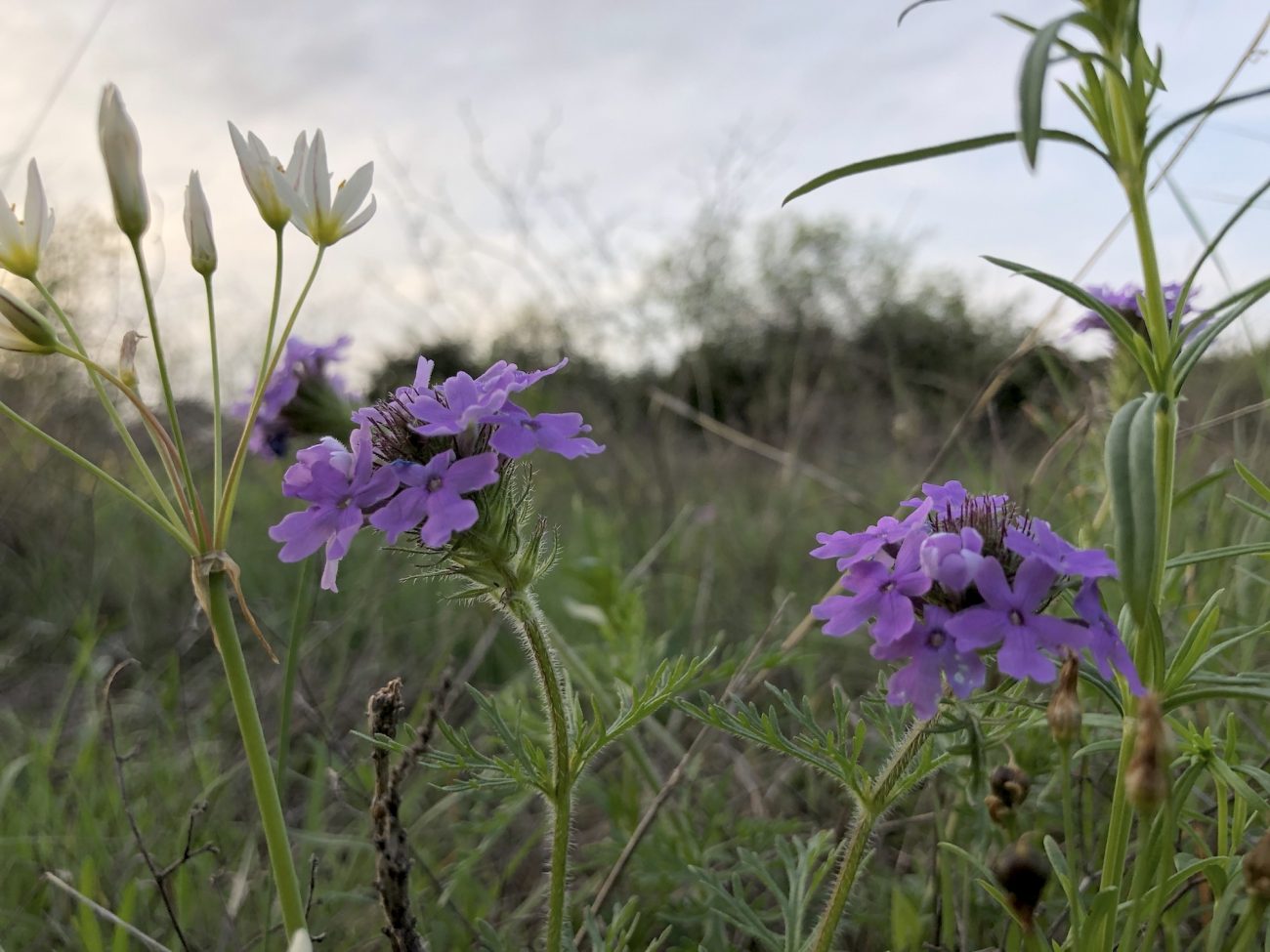 We even got a much needed rain shower while we were there. And after, we went out to see all the snails that made their way onto the road.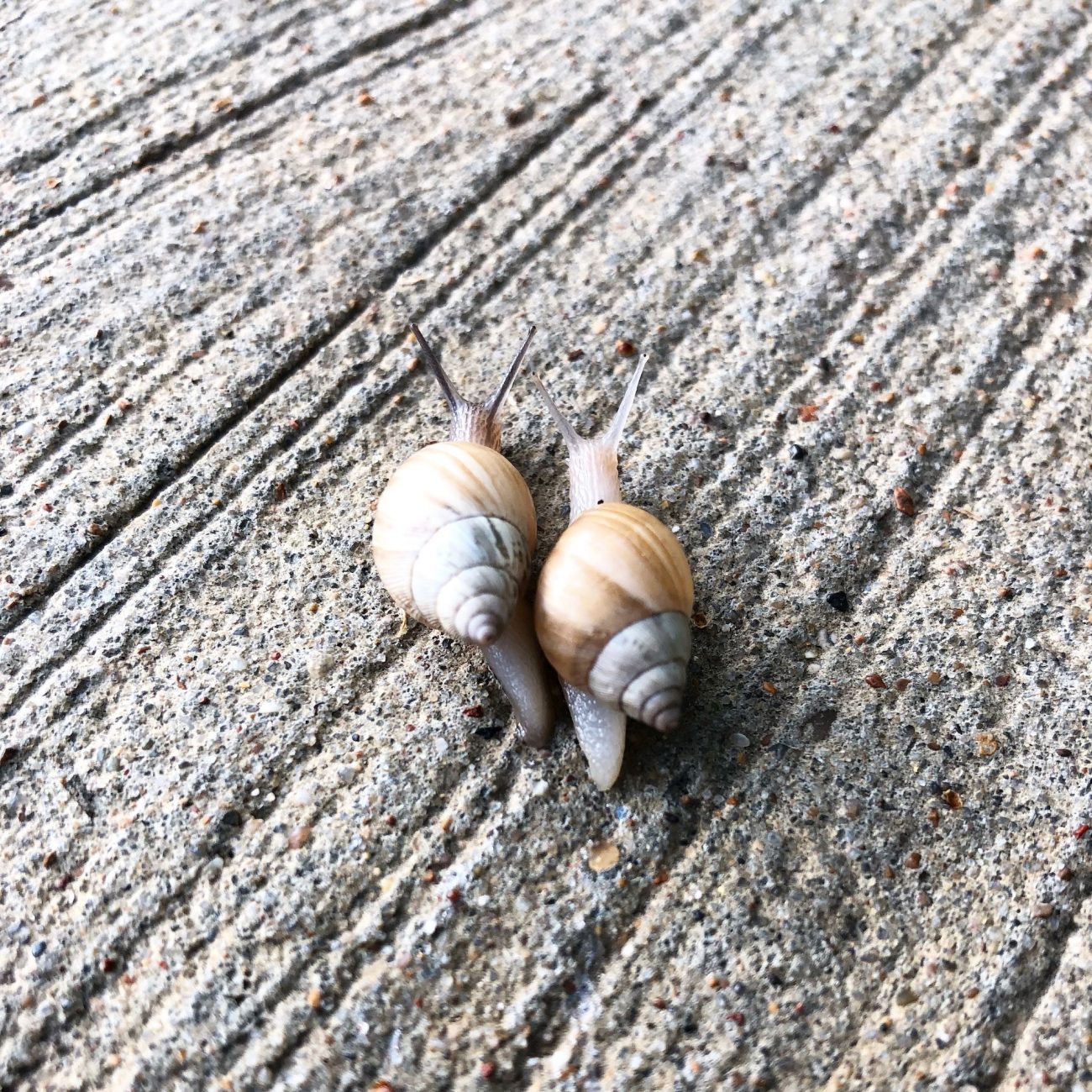 Ada was obsessed with saving all the snails. She'd carefully look to see which way they were headed and move them to the side of the road near the the grass. It was adorable. Her love of all creatures really is so pure and beautiful. 
If you find yourself around this area and enjoy good BBQ, we highly suggest you make the drive to Miller's Smokehouse in Belton!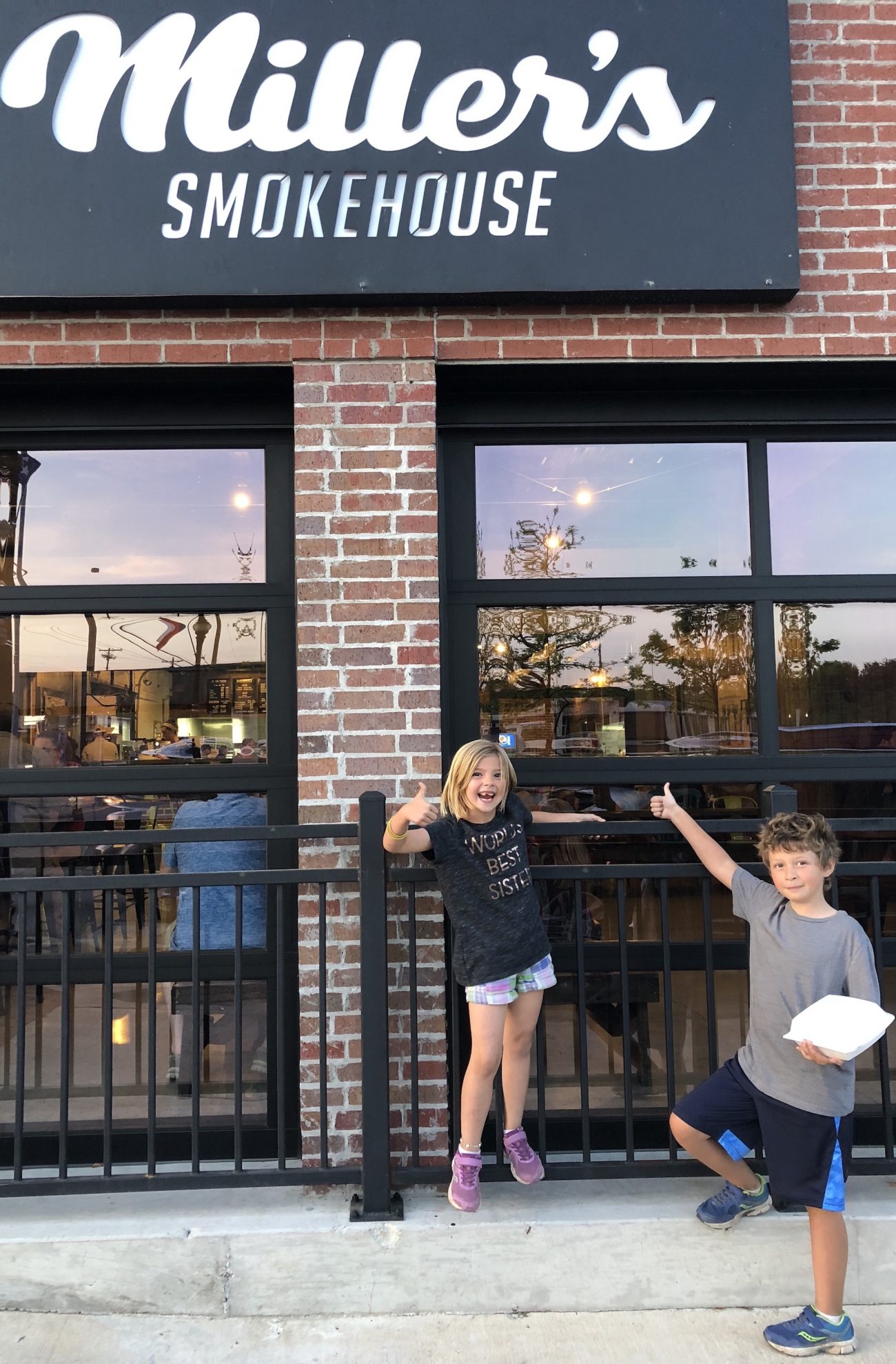 It was so good. All the kids LOVED it.
And for a great desert place, we can all highly recommend Steel City Pops.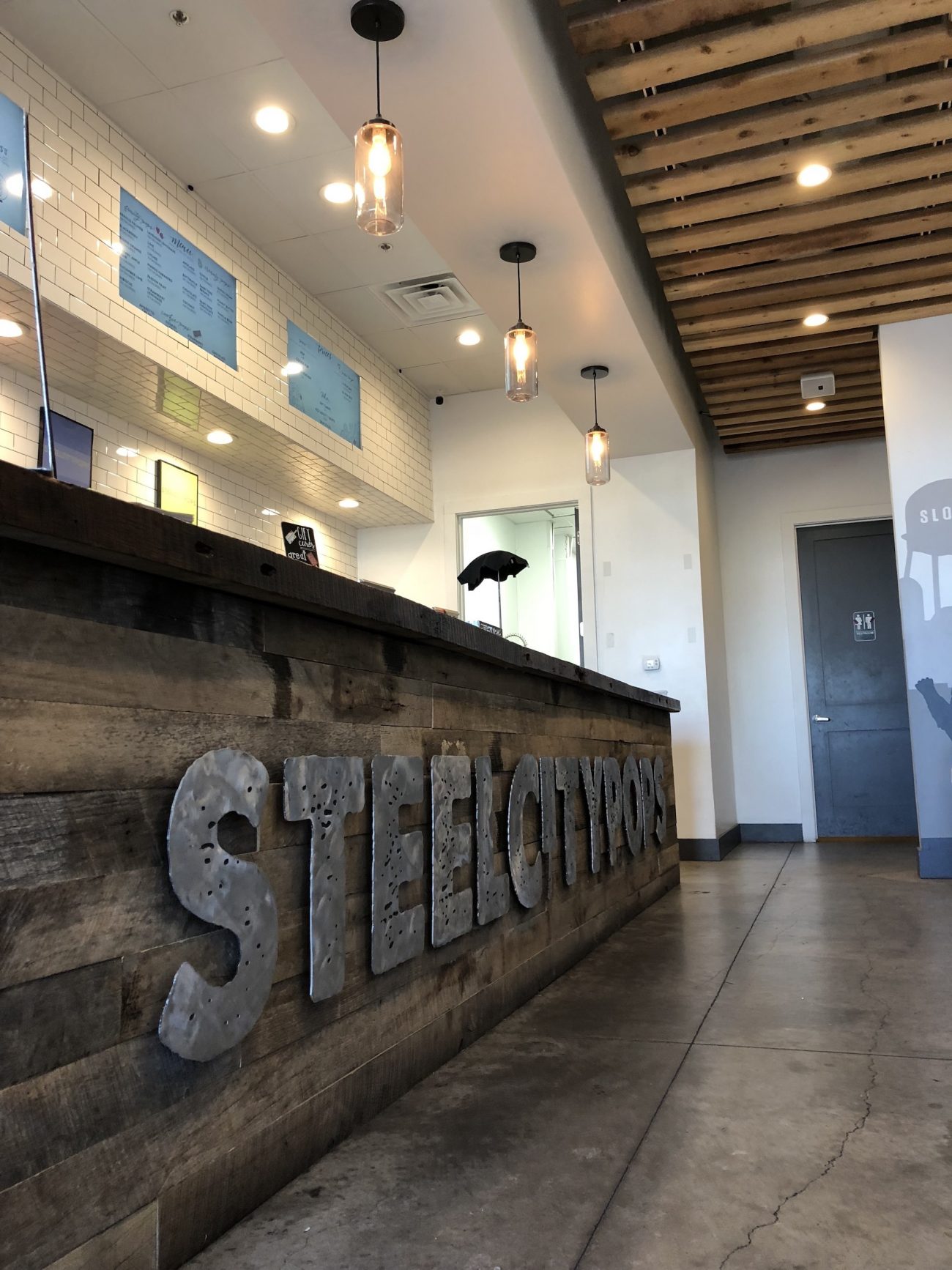 If you go, try the Chocolate Brownie Pop covered in Dark Chocolate and drizzled with Salted Caramel! Holy Cow!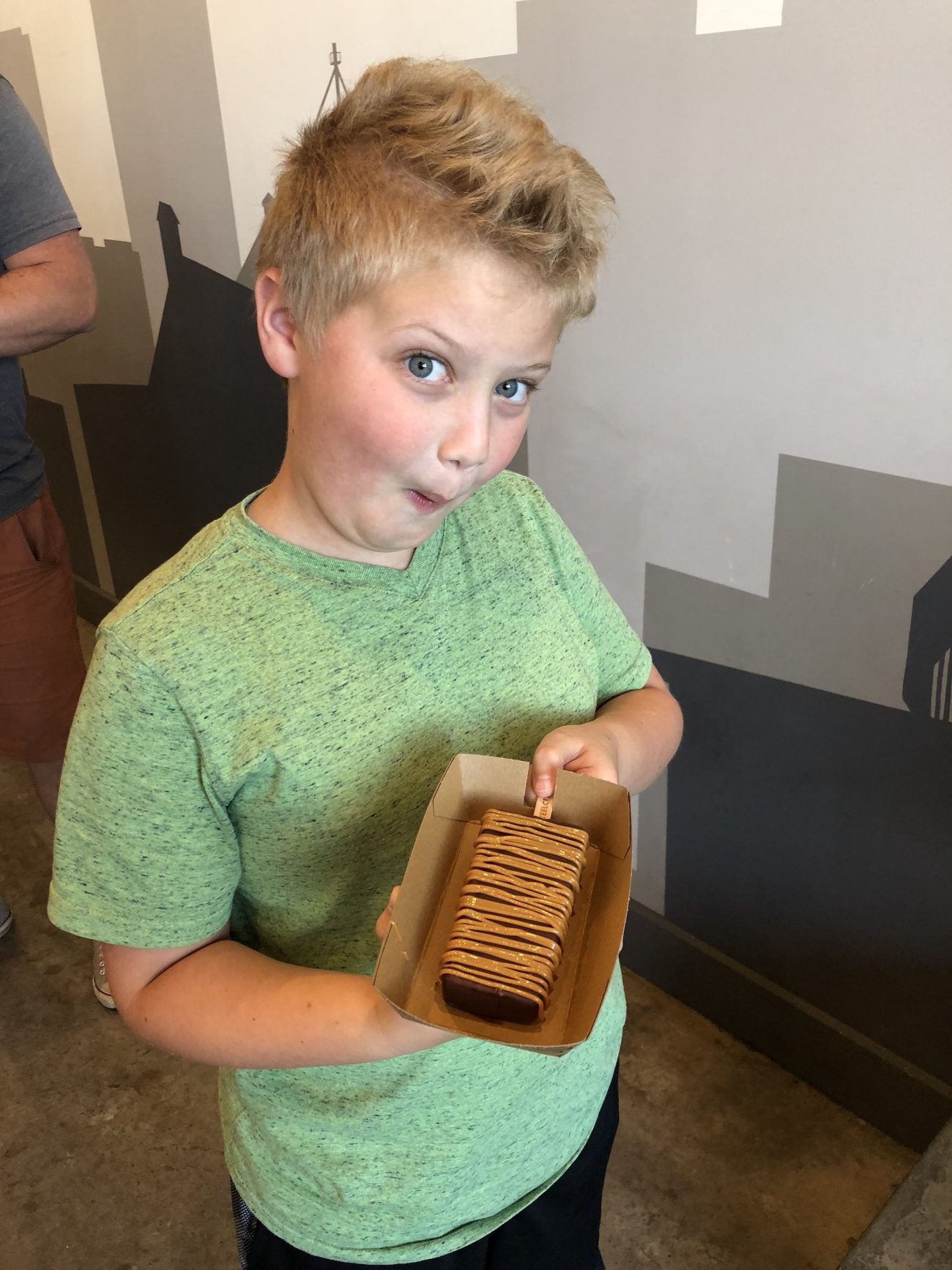 Jett was in heaven!! 
Next we head to McKinney Falls where we get to meet up with new Airstream friends who were just starting their full-time adventure!
Become a Tiny Shiny Homie!
Subscribe to our patreon-style community & help support our family so we can keep making things for you! Get early access to videos, special behind-the-scenes updates, curated music playlists, & goodies like exclusive stickers and name drops in our videos.
Signup & Become a Homie
Apparel
Grab a fun, comfy t-shirt & help support our family.
comments powered by

Disqus