Enchanted Rock, Fredericksburg, TX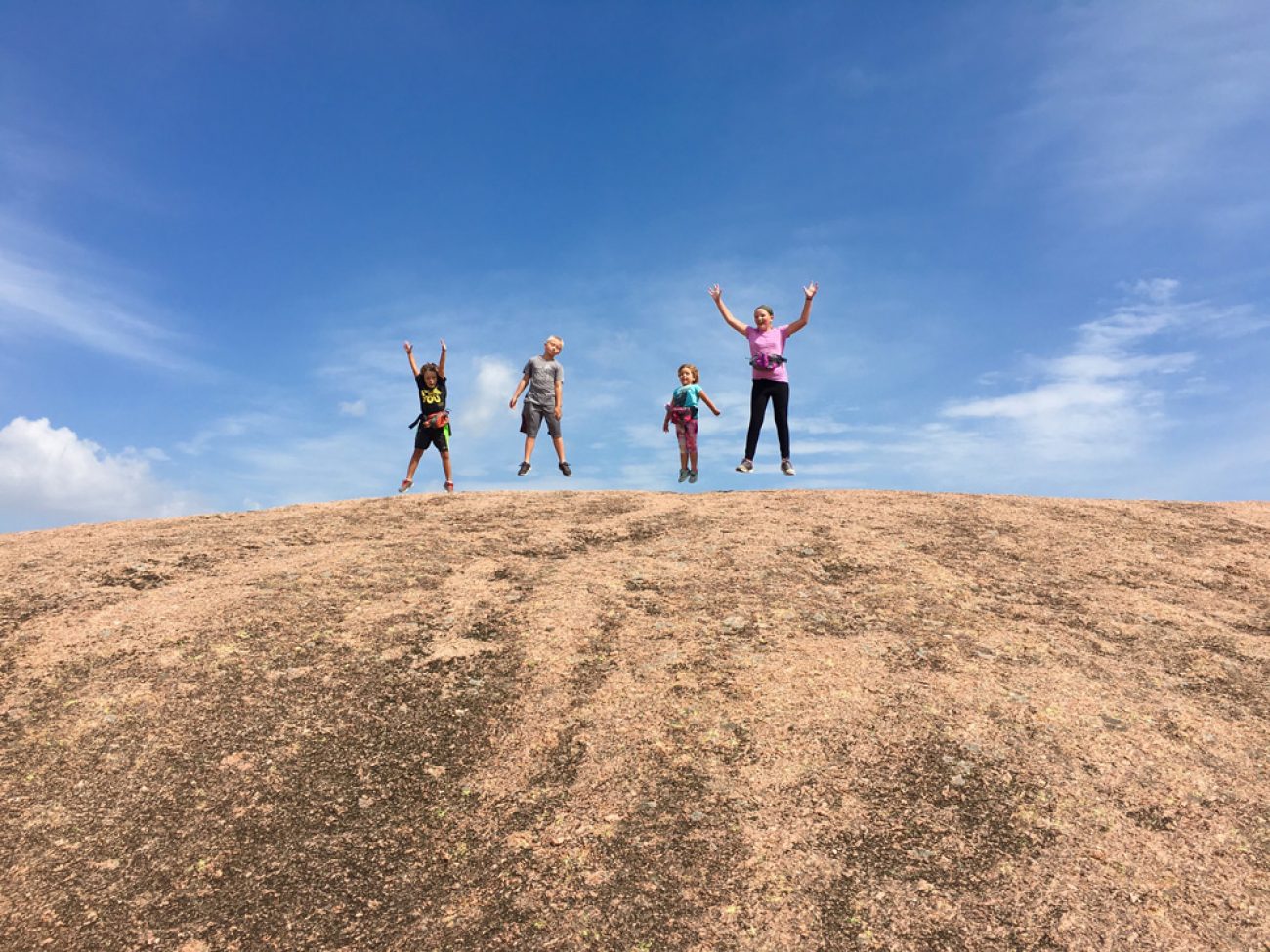 After our fun but exhausting week in San Antonio, we headed to Fredericksburg for a few days. Rain was in the forecast for the entire week so we were a little disappointed that some of our plans would be a washout. 
When we got to Fredericksburg we were fortunate to have 2 days of sunshine and one of those days happened to be our 13th anniversary! We headed 18 miles north to Enchanted Rock State Natural Area for the morning and had so much fun. We made our way to the top of the massive pink granite dome and the views were fantastic!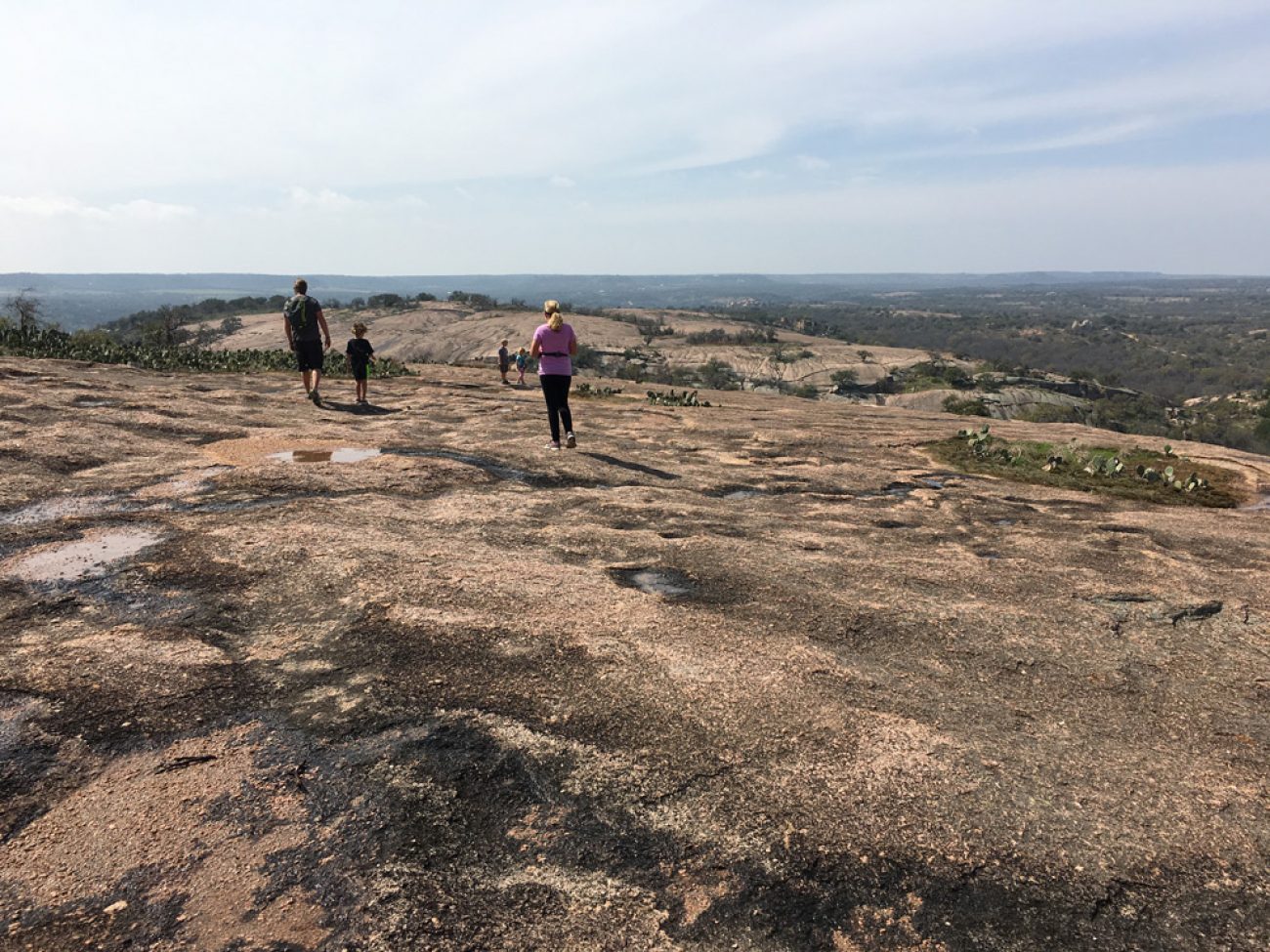 It was so cool to see there was plant life on top of a granite rock! God really makes cool stuff.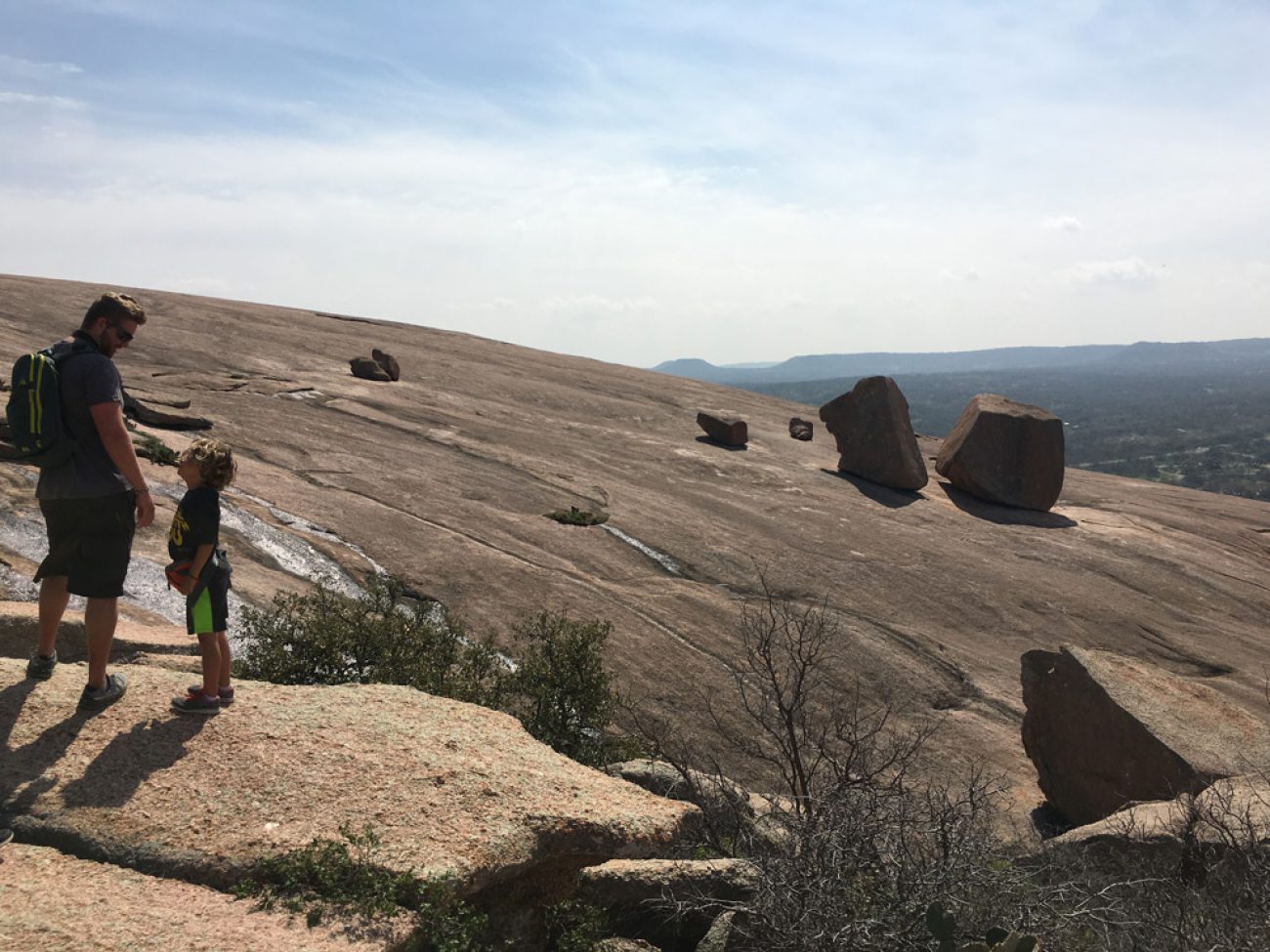 There were these depressions in the granite called bedrock mortars which were signs that there were people up here who ground or pounded their food on the granite rocks throughout the park. (at least that's what they say)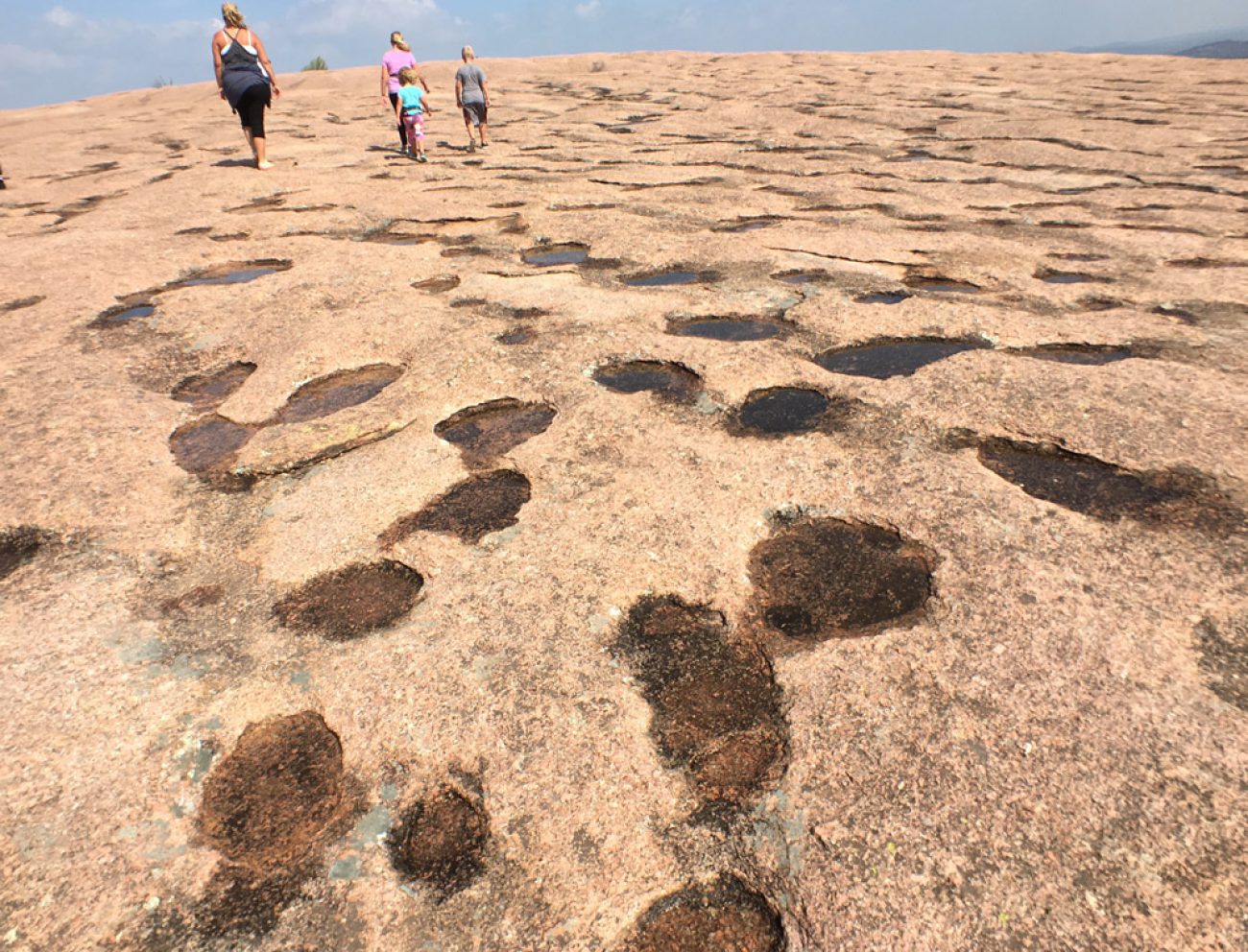 There are lots of myths and legends about this sparkling rock and we're told that on the rock creaks and groans as the temperature changes. They say that the rock glitters on clear nights after rain and some scientist think that the glittering is reflections from collected water or feldspar. 
We had to take a picture around this heart we found, afterall, it was our anniversary!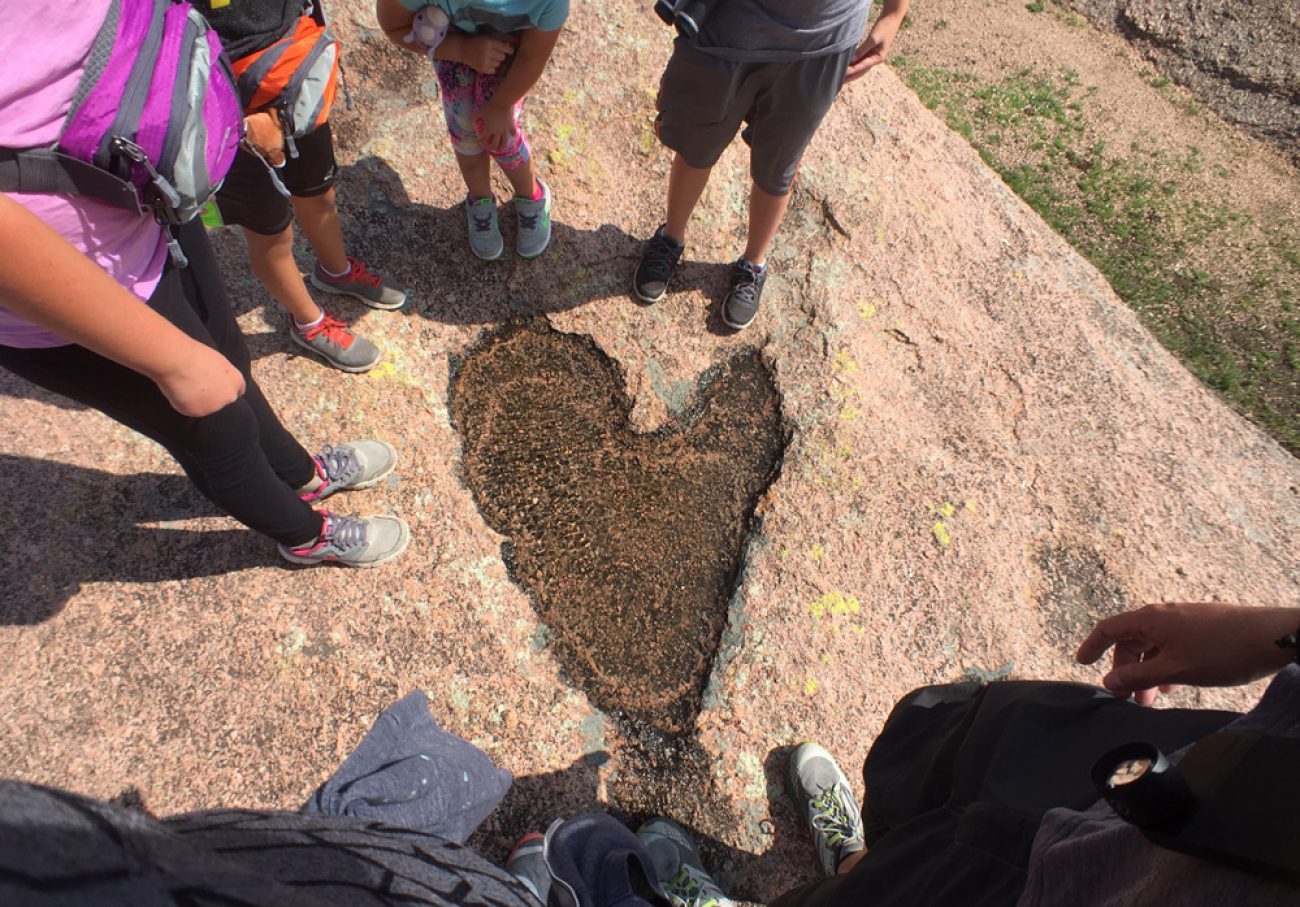 We all had fun walking around on top of Enchanted Rock but if you go, I'd suggest a picnic at the top. I wish we would have thought about that. It was really windy and sunny up there and we wished we would have brought sunscreen, but we had so much fun that day.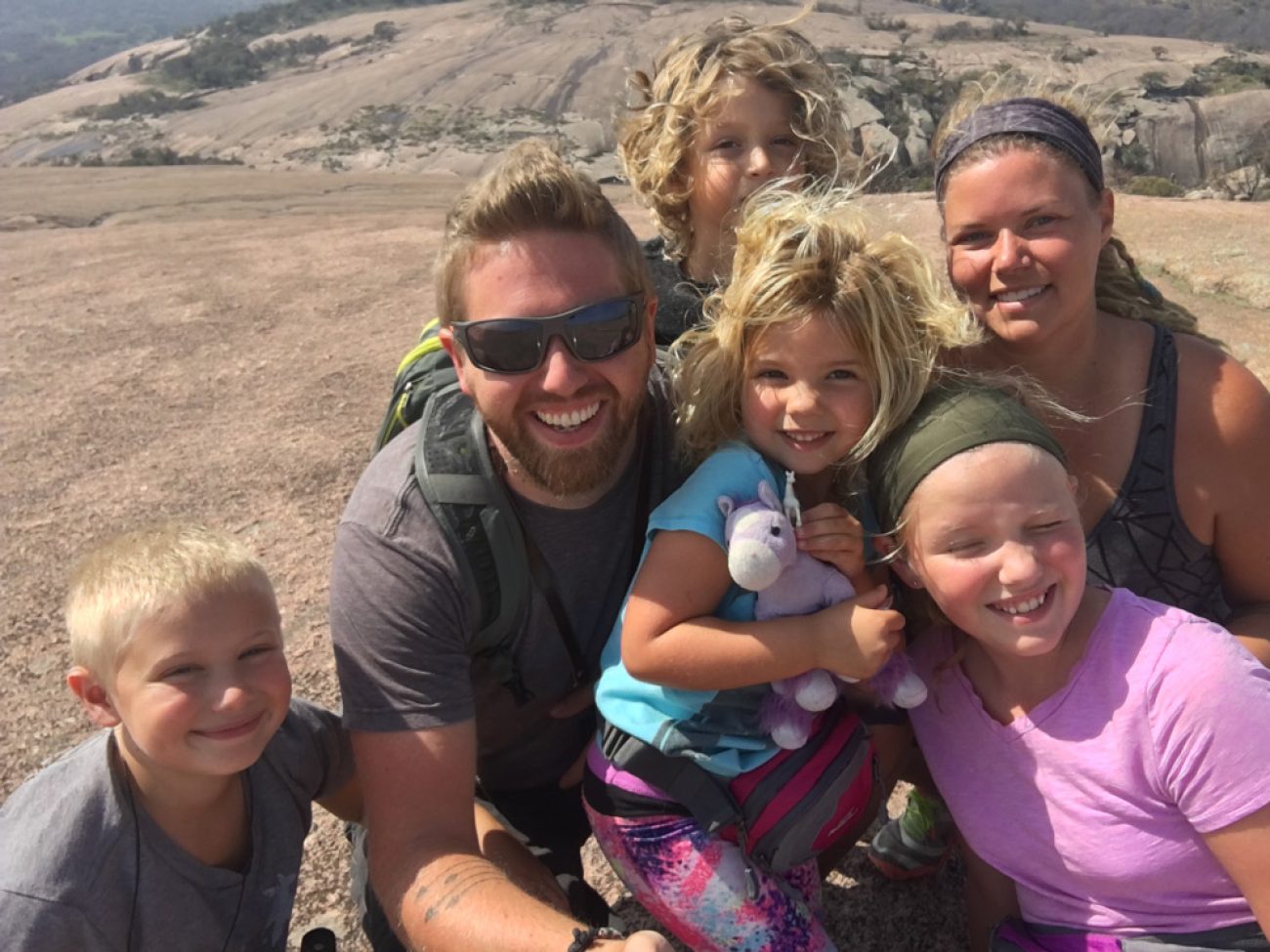 We had plans to go back that night for a ranger guided night tour where you could bring your own telescope and view all the stars, but we had no telescope and it rained that night. Maybe next time we go the weather will cooperate! 
After the hike, we were in search of excellent barbeque and we totally found it! We made it just in time to Cranky Frank's BBQ.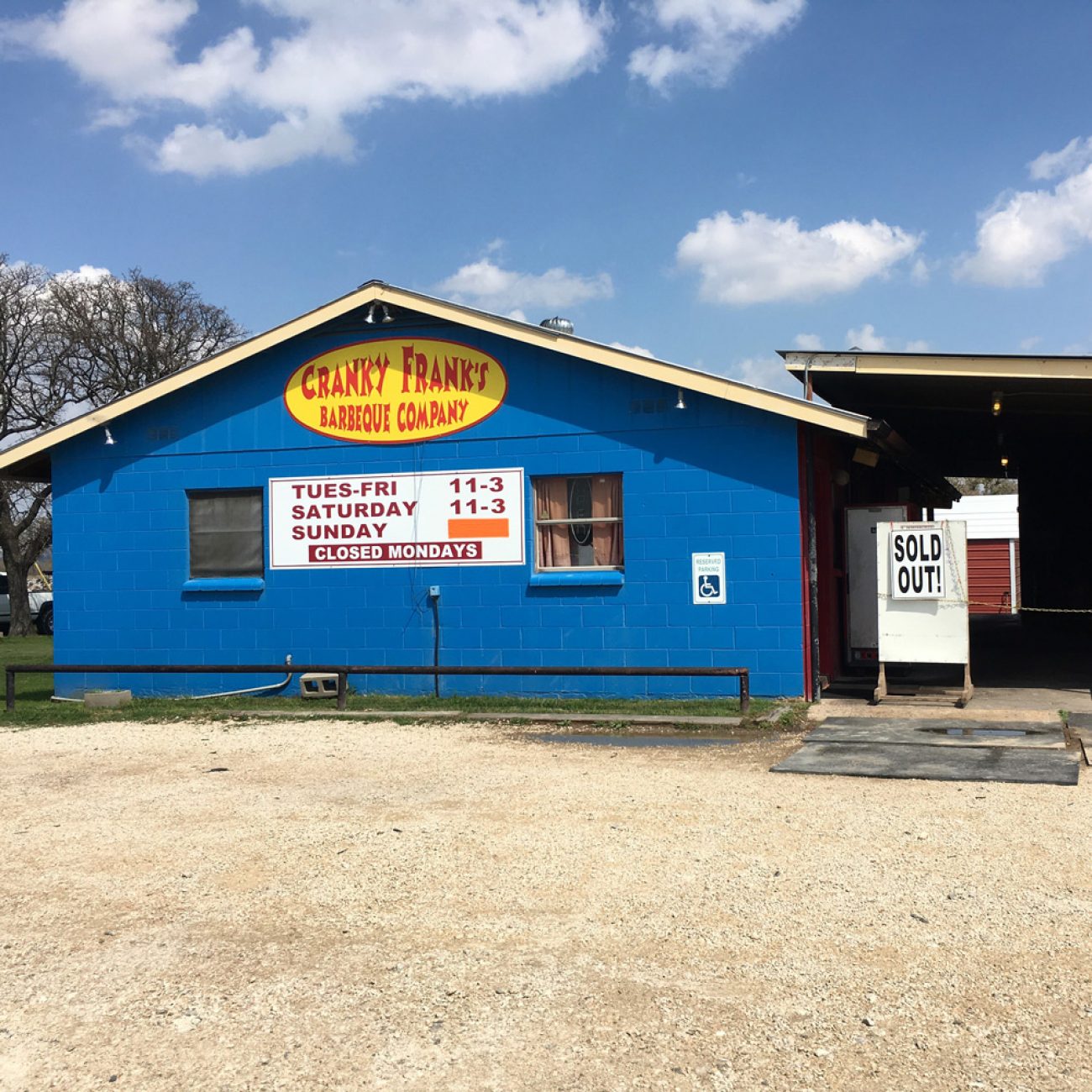 They open at 11 and close by 3 every day, but they usually sell out around 1:00 so if you go, get their early! We had ordered and made our way to the picnic tables outside and dude came out and roped off the entrance and put the SOLD OUT sign out right in front of customers who were getting ready to go in! When they asked if they're closed, cranky dude didn't even say a word to them. He just continued shutting the place down. So yes, they do live up to their name - but their BBQ was on point! It was the first time our kids agreed to try BBQ and their minds were blown (except Ada).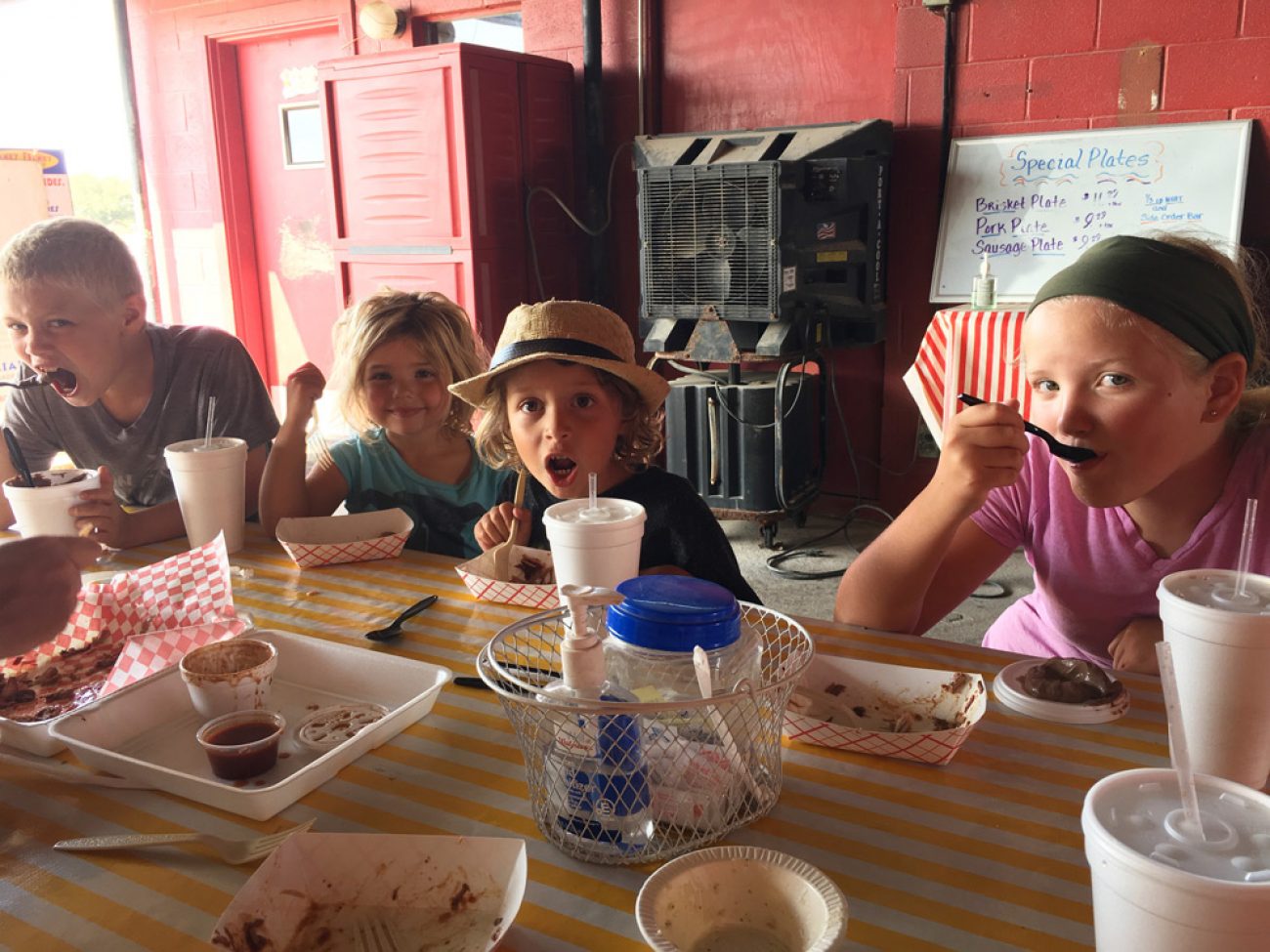 Jax wouldn't stop talking about how good it was. 
It was the perfect way to spend our anniversary. In nature, surrounded with our favorite little people and good food!
When you visit Fredericksburg, be sure to go to Jennie's Smoked Burgers! Oh my...it was delicious. Don't forget to order your tornado fries!
Also, visit Dutchman's Market for some great meat and cheeses. I bought a bunch of meat (sausage was incredible) and some smoked cheddar and made macaroni with it and woah...Foodgasim! 
The rest of the rainy week was spent getting caught up on school work and business. We were able to have some fellow full-timers come over for dinner. It was so nice to spend time with @huckleberry_adam and @huckleberry_jenn. 
Now...on to Kerrville we go!
Become a Tiny Shiny Homie!
Subscribe to our patreon-style community & help support our family so we can keep making things for you! Get early access to videos, special behind-the-scenes updates, curated music playlists, & goodies like exclusive stickers and name drops in our videos.
Signup & Become a Homie
Apparel
Grab a fun, comfy t-shirt & help support our family.
comments powered by

Disqus