Las Cruces, NM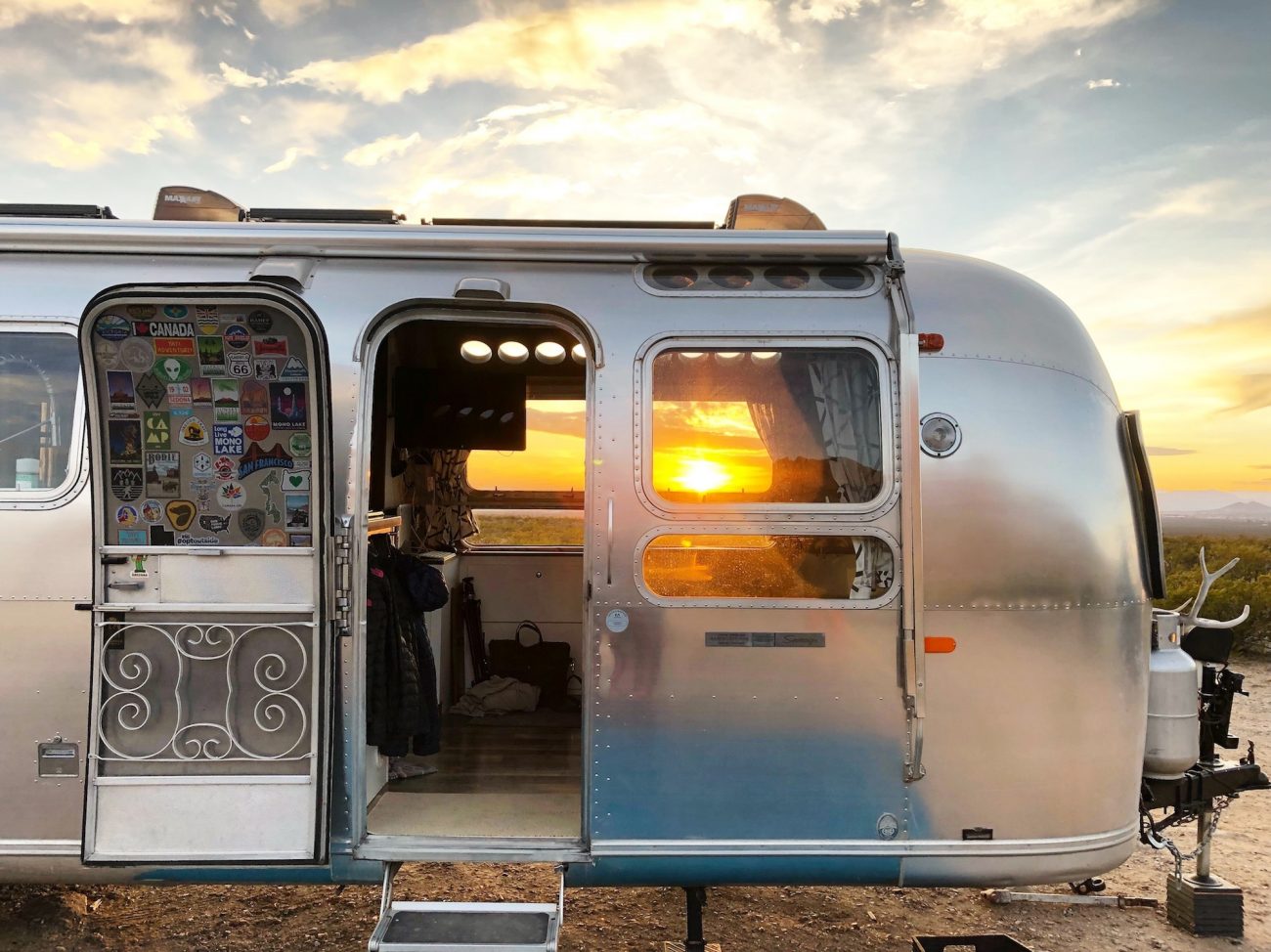 Oh, Las Cruces. Last time we were here, we were celebrating our 2nd nomadiversary. This time, we were celebrating one year in our Airstream! But let's be honest...we came here for the hiking and the views.
After we left Oliver Lee Memorial State Park while visiting White Sands, we headed down to Las Cruces. We found a sweet new boondocking spot since the place we stayed last time was OVERRUN with rigs. Seriously, there were so many people there! 

For the first few days, we were able to squeeze into a tiny site at the base of the Organ Mountains. 
There was another site up the road that we later moved to once the other campers left. It doesn't get much better than this. Just look at that view!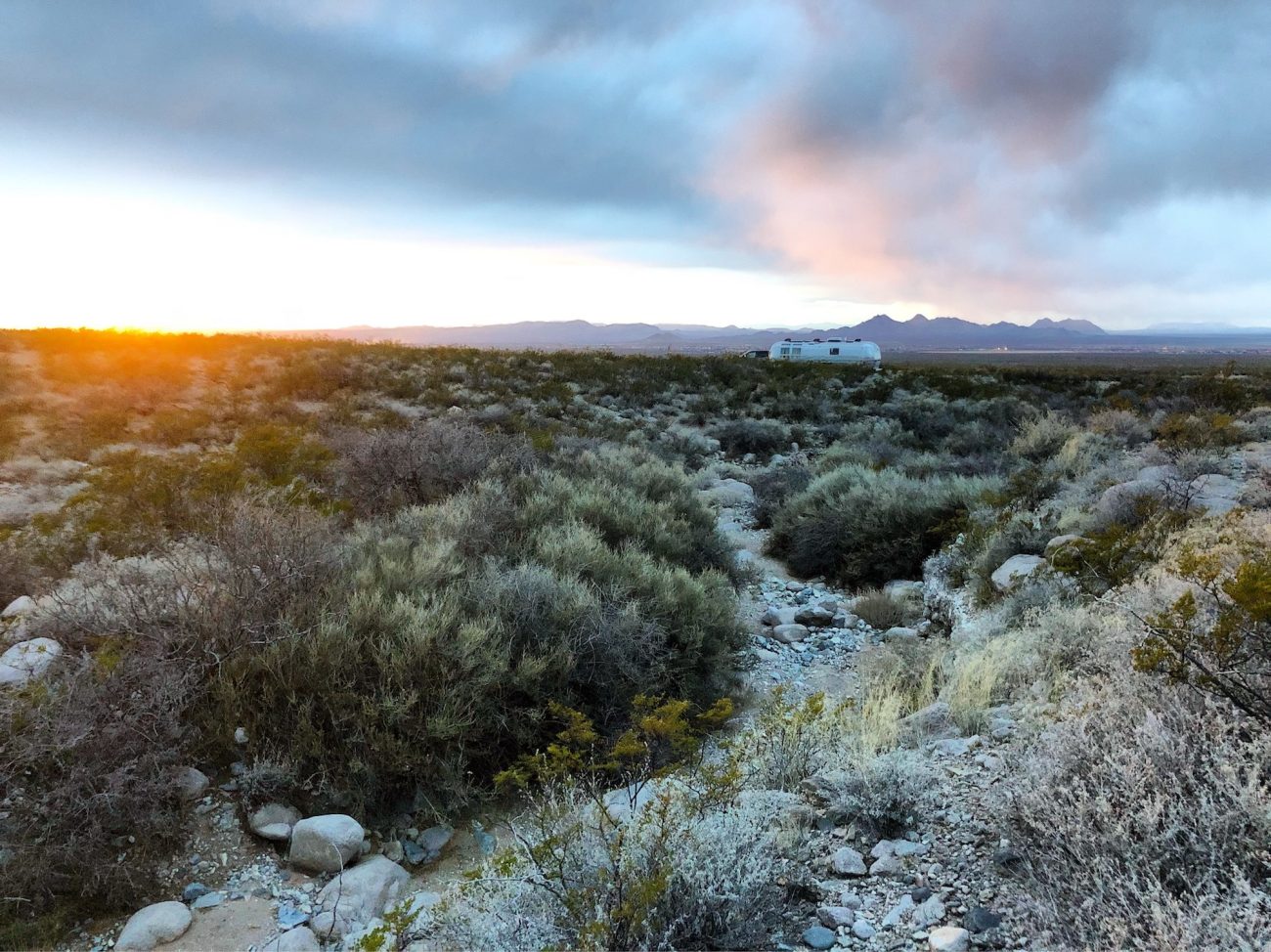 We stayed in this area for 10 days! There is so much hiking here plus you're close to sushi town which makes things a bit easier. 
We hiked at the nearby Dripping Springs National Area one of our last few days there.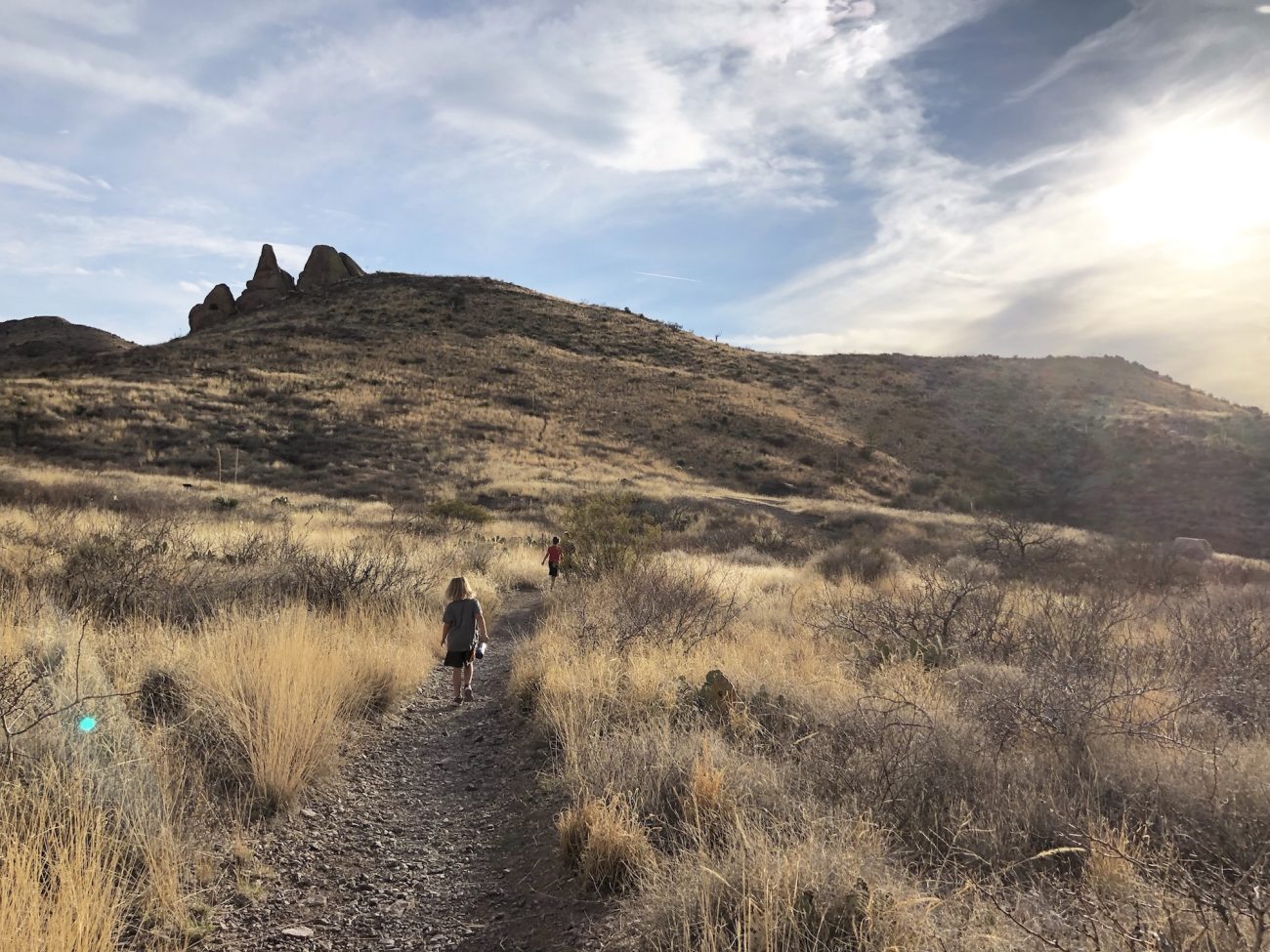 We took the Fillmore Canyon trail that takes you to a little dried up water fall. There was enough water for the kids to play around catching water striders and beetles for quite a while before they (and Jonathan) climbed to the top of the falls.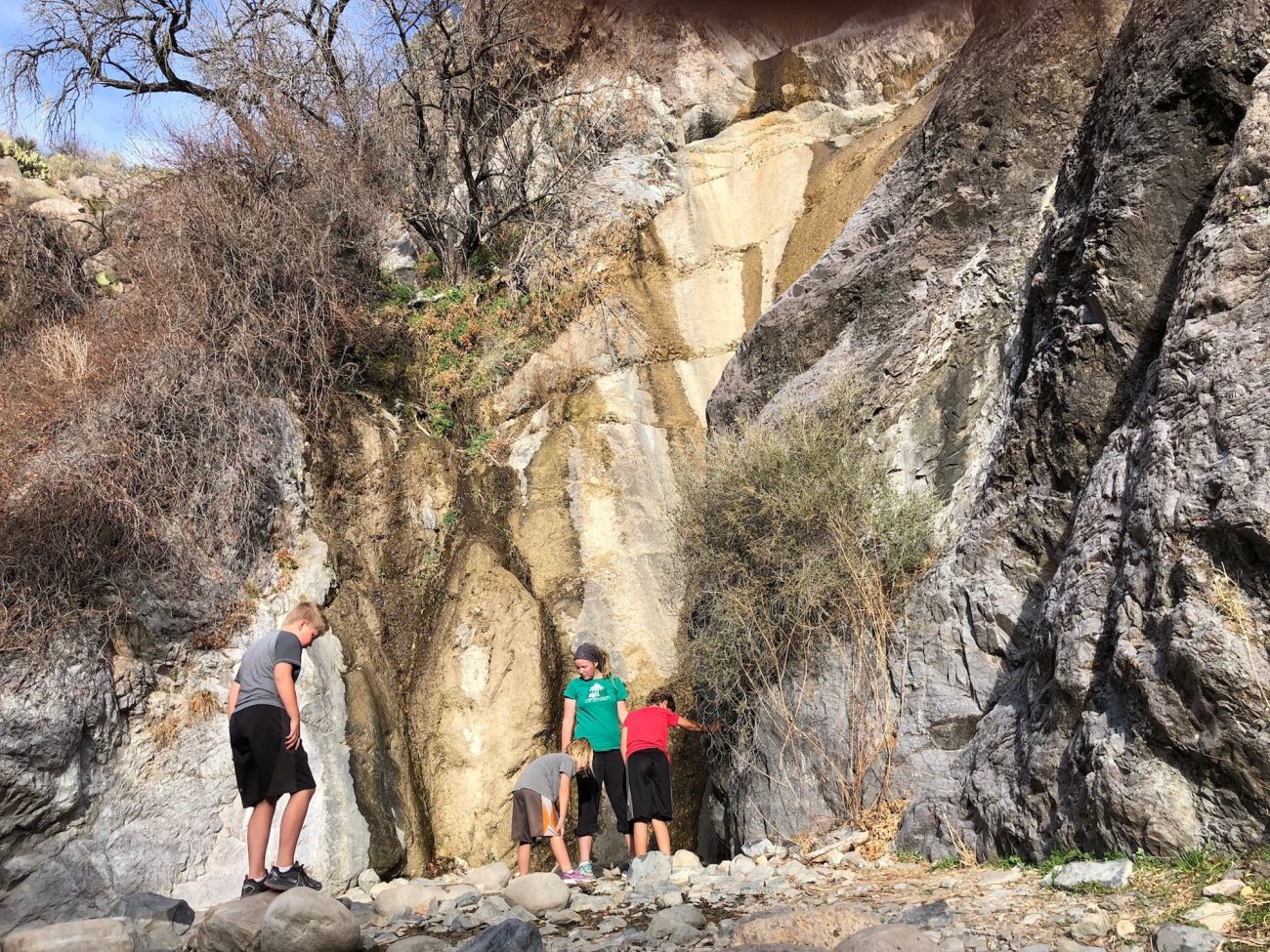 I have a thing about heights and being near edges of cliffs so I stayed behind and tried not to watch. 
Our favorite hike in the area (this time around) was Shelter Cave. While we didn't make it all the way to the cave, we were able to see it. Poor Ada got a nasty spine in her foot and we didn't have any tweezers in our backpack (We do now, though). We got side-tracked when we found some awesome boulders to climb on.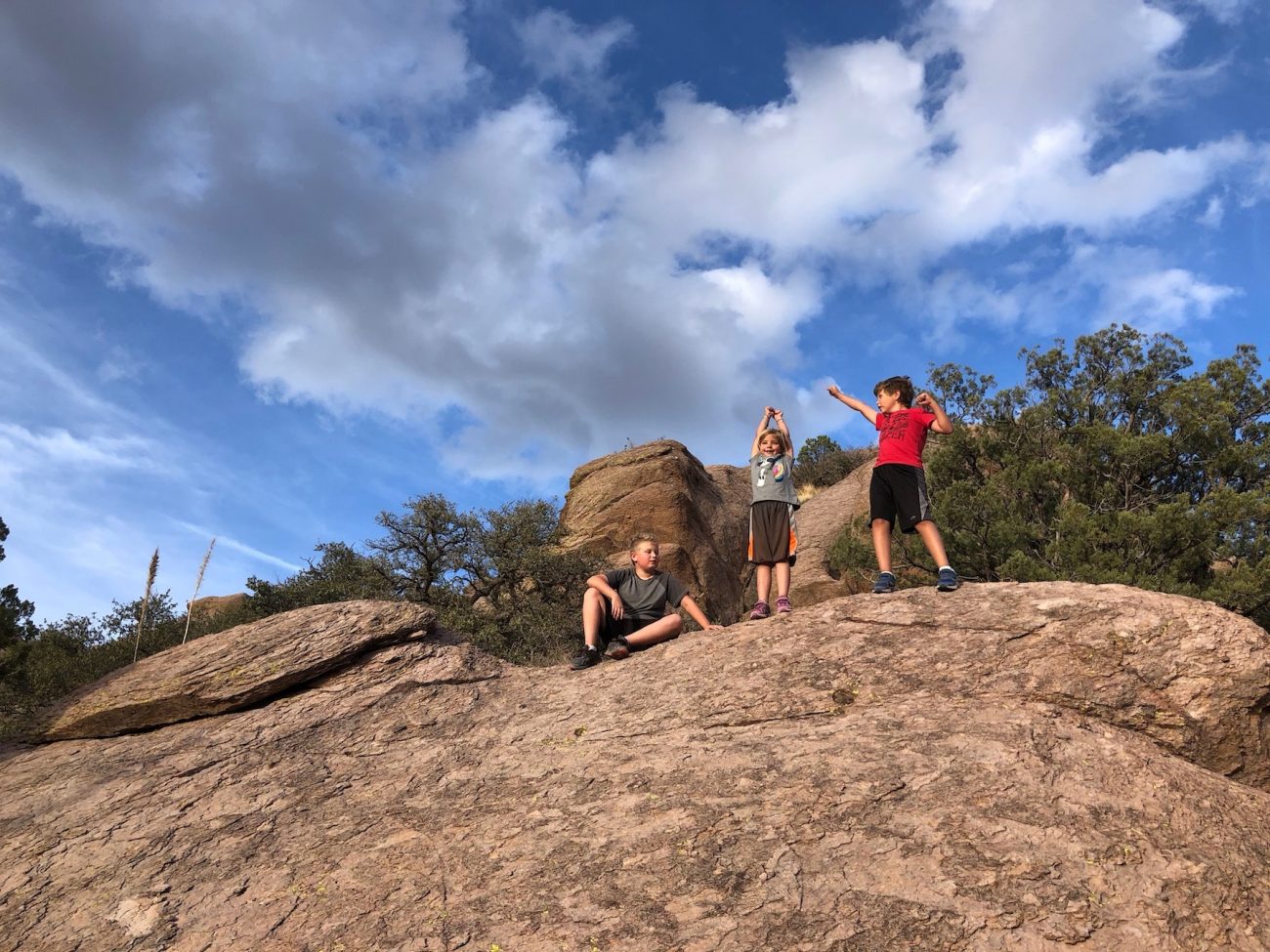 It was such a cool area but I could not figure out where the heck we were!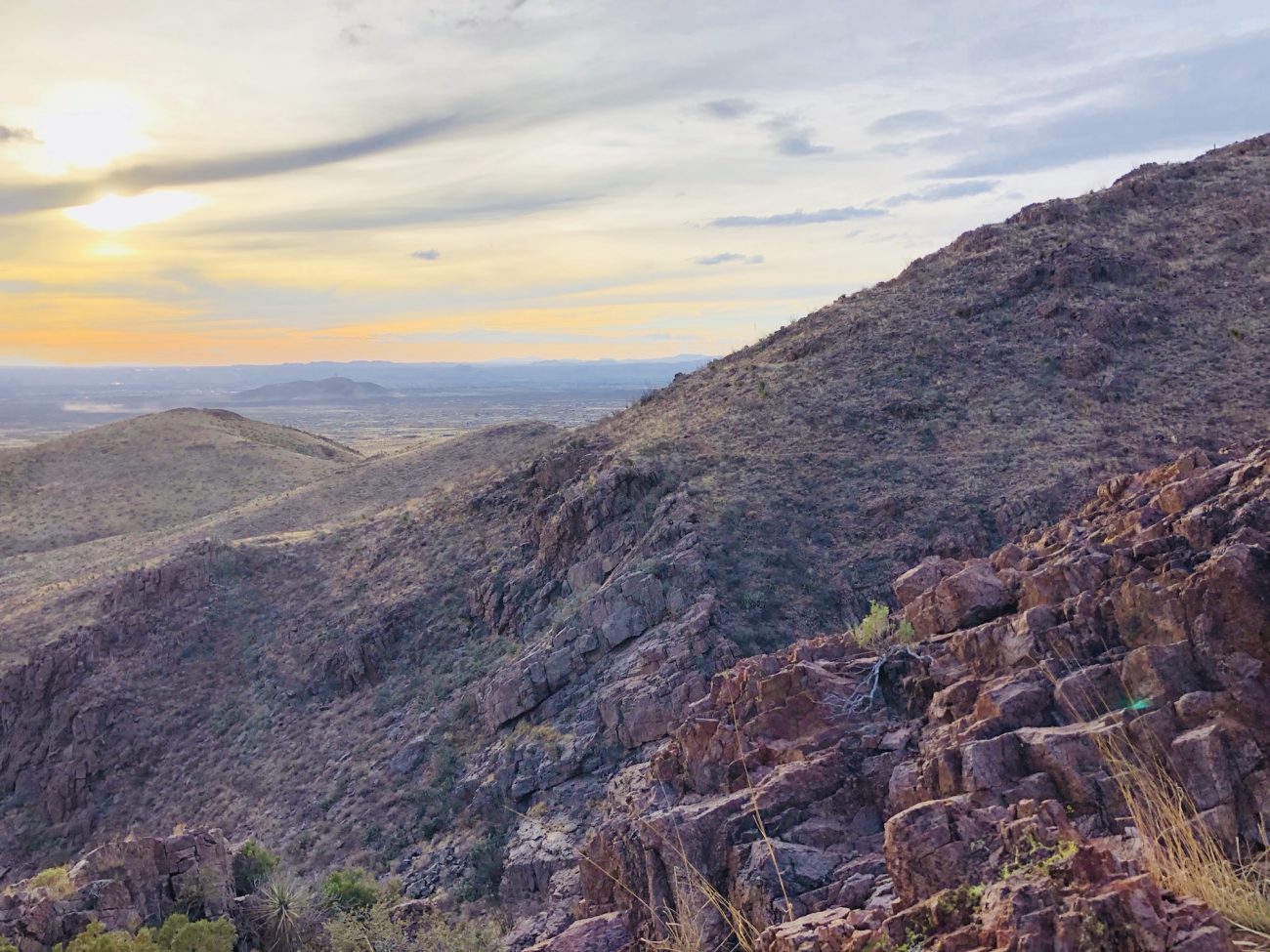 We kept going around the base of small mountains, one after the other, and I lost all frame of reference. Next time we go back, we have to make sure we have more time to explore that trail!
We drove around the mountains to Aguirre Springs and hiked the Pine Loop Trail.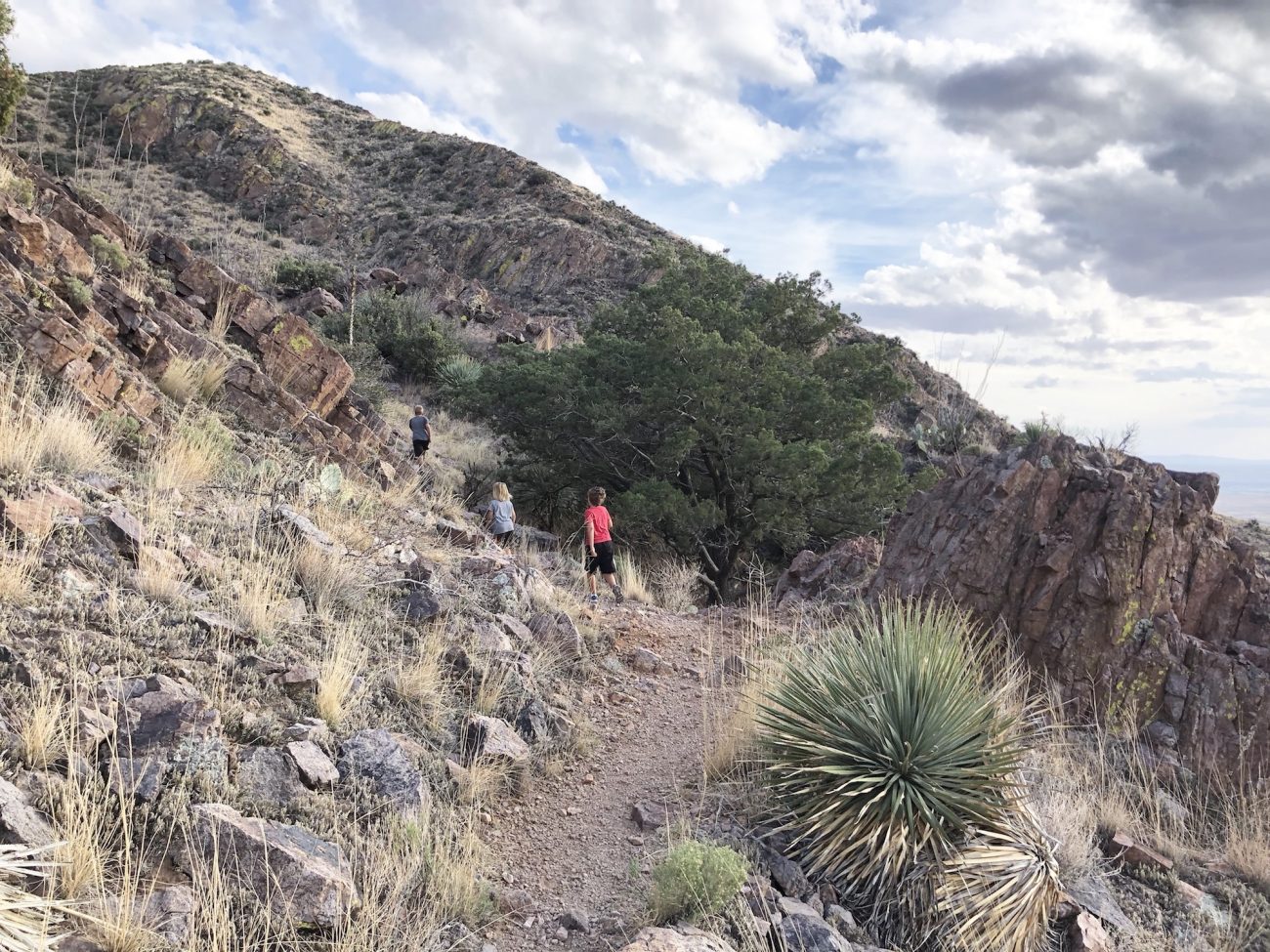 The views up were amazing and guys….WE SAW GRASS! I can't remember the last time we saw grass! The scenery is completely different on this side of the mountain.
We debated camping here but with it being so far away from town, having to pay (though very cheap), and having a curfew (they close the gates at 8pm) we opted to stay right where we were. 
We really enjoyed this boondocking site.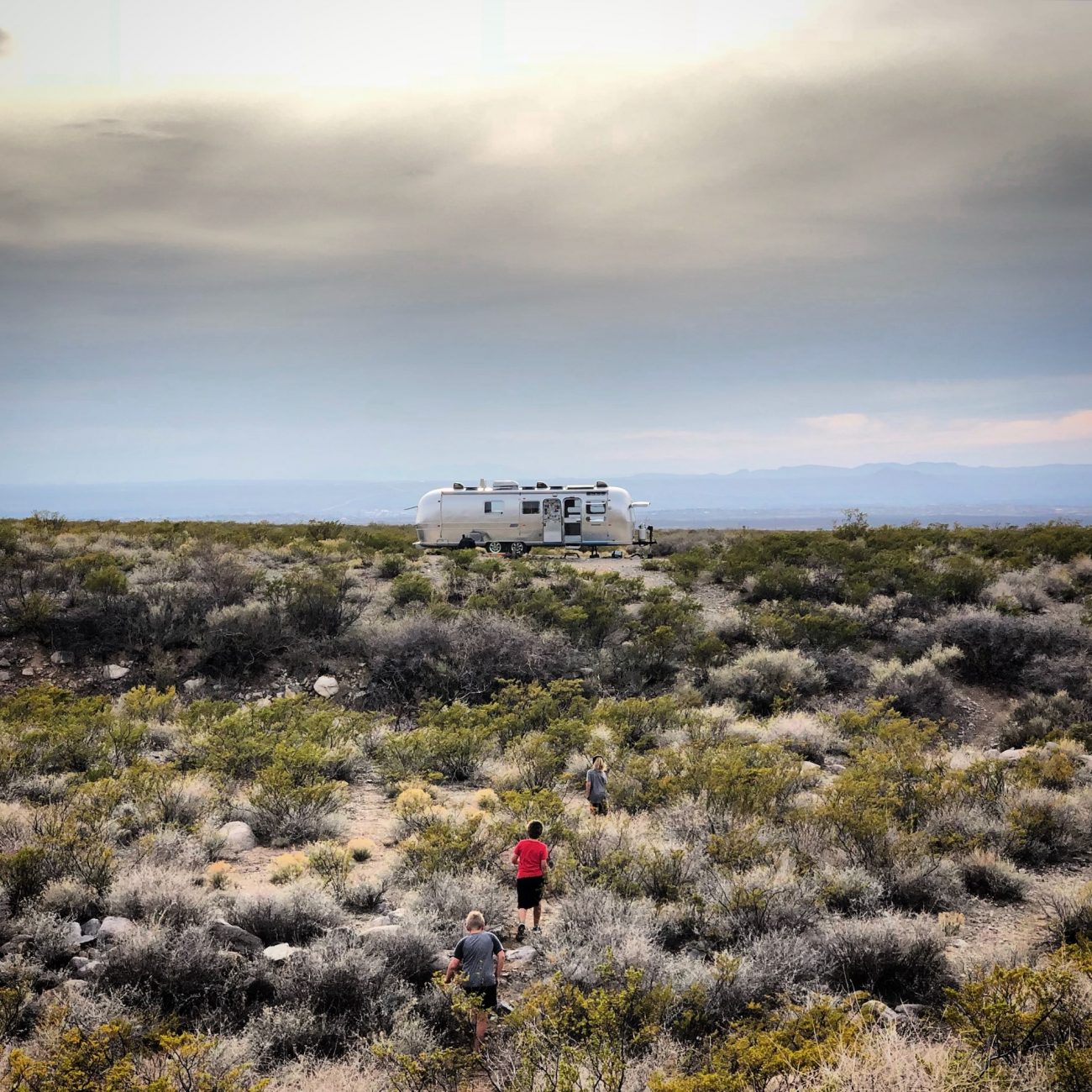 It was not the easiest to get to though. We had to get creative in order to get up here. Lot's of maneuvering rocks and leveling blocks just to make it up the washed out road.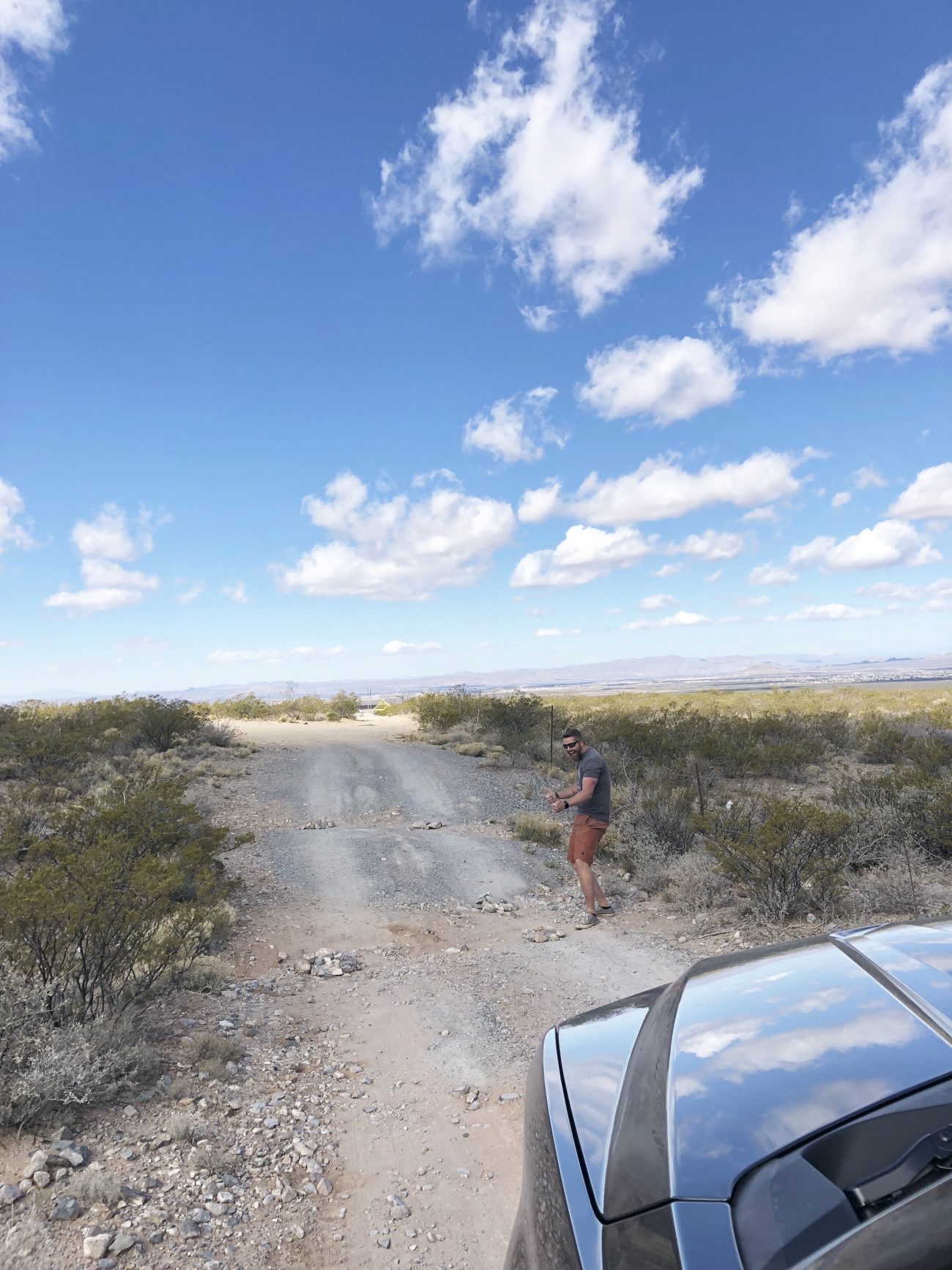 We have been debating getting a 3 inch lift on the Airstream this summer and I think this spot really solidified our decision. 

Being so close to town, we may have indulged on sushi more than once. Is it weird that I often remember places based on the local food? What's that say about me? Ha! But seriously, if you like sushi, visit Sakura.
Las Cruses is one of our favorite locations when we want to be close to a town, but far enough to feel like we're alone in the wilderness.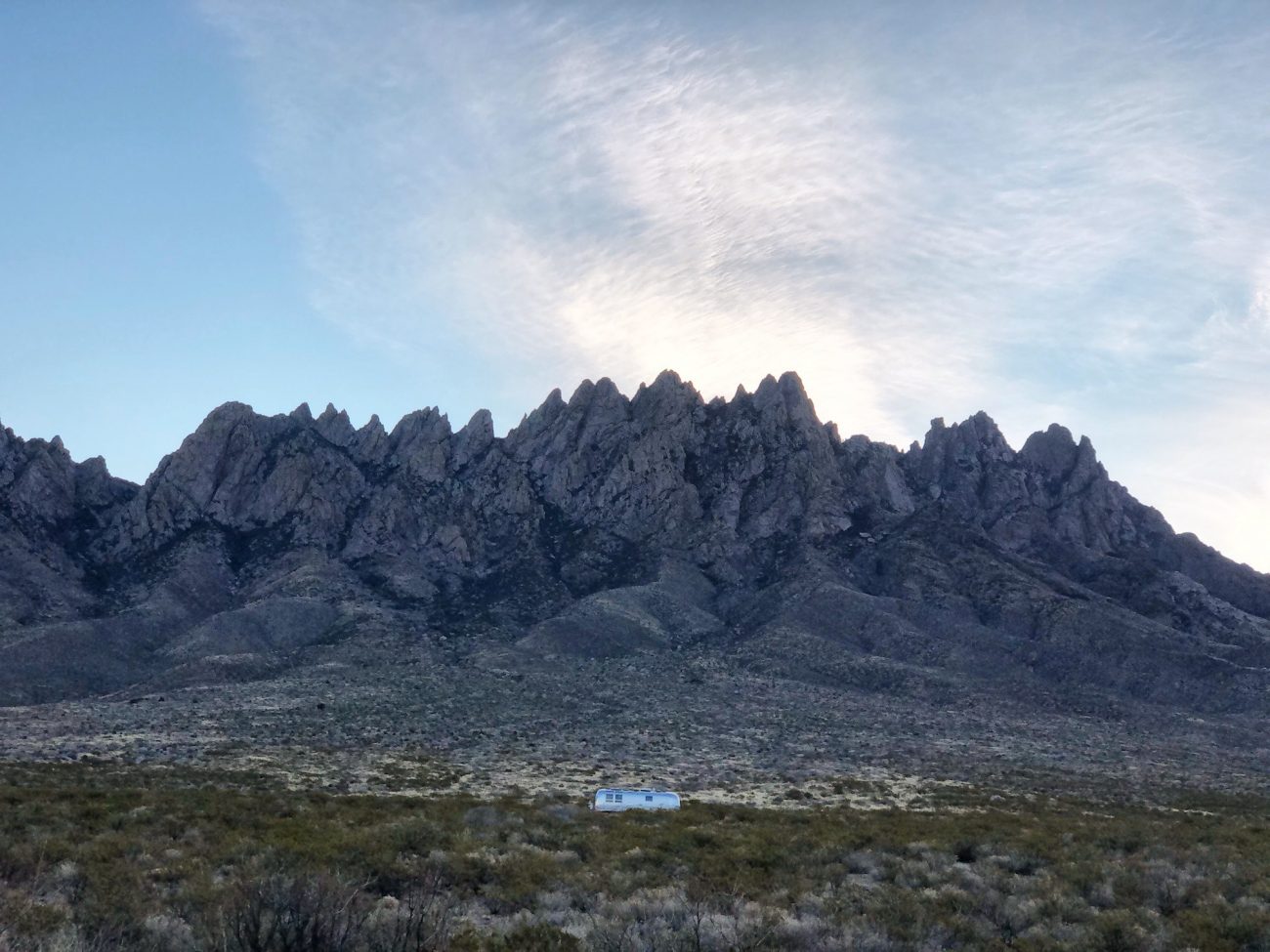 Add in the ease of finding really great (and close by) hikes! SOLD! Would we live here? Probably not, but we do LOVE to visit. 
As I mentioned before, while we were here, we celebrated our first year of being in the Airstream.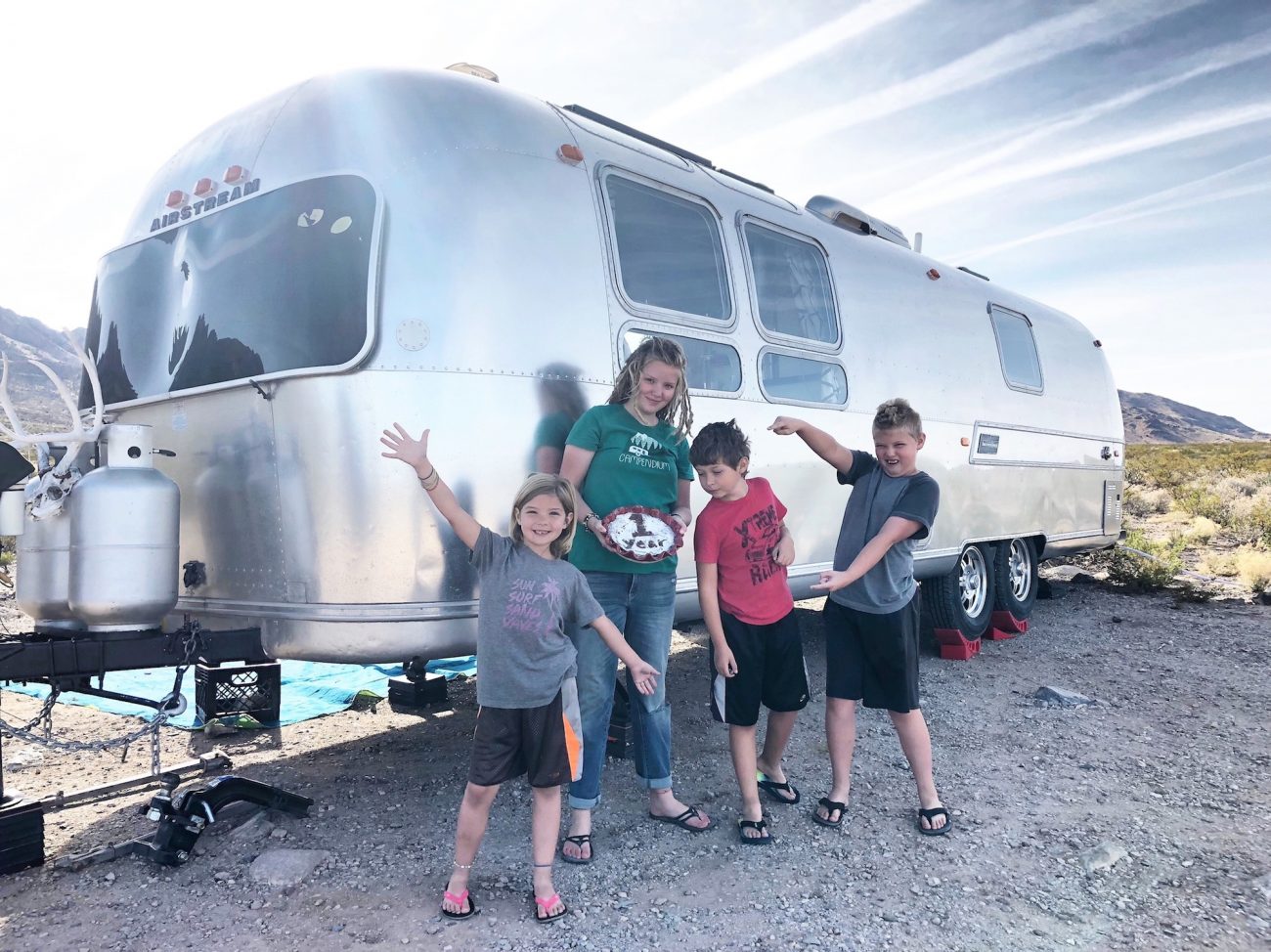 I can't believe it's already been a year. Sometimes it feels like it's all new, and sometimes it feels like we've been in here all along. One thing is certain, this is our home, and WE LOVE IT. I even wrote a little tribute to our first year in here!
Time to head east! Guys... soon we're heading to central Texas and I had to...(gasp)...make RESERVATIONS! I'm really going to miss boondocking but we have some pretty great state parks lined up which means bath houses...which means...frequent showers!!! Plus, free camping on the coast after the state parks so, win/win!
See you on the road!
Become a Tiny Shiny Homie!
Subscribe to our patreon-style community & help support our family so we can keep making things for you! Get early access to videos, special behind-the-scenes updates, curated music playlists, & goodies like exclusive stickers and name drops in our videos.
Signup & Become a Homie
Apparel
Grab a fun, comfy t-shirt & help support our family.
comments powered by

Disqus