Crazy Mountain Road in Pikeville, TN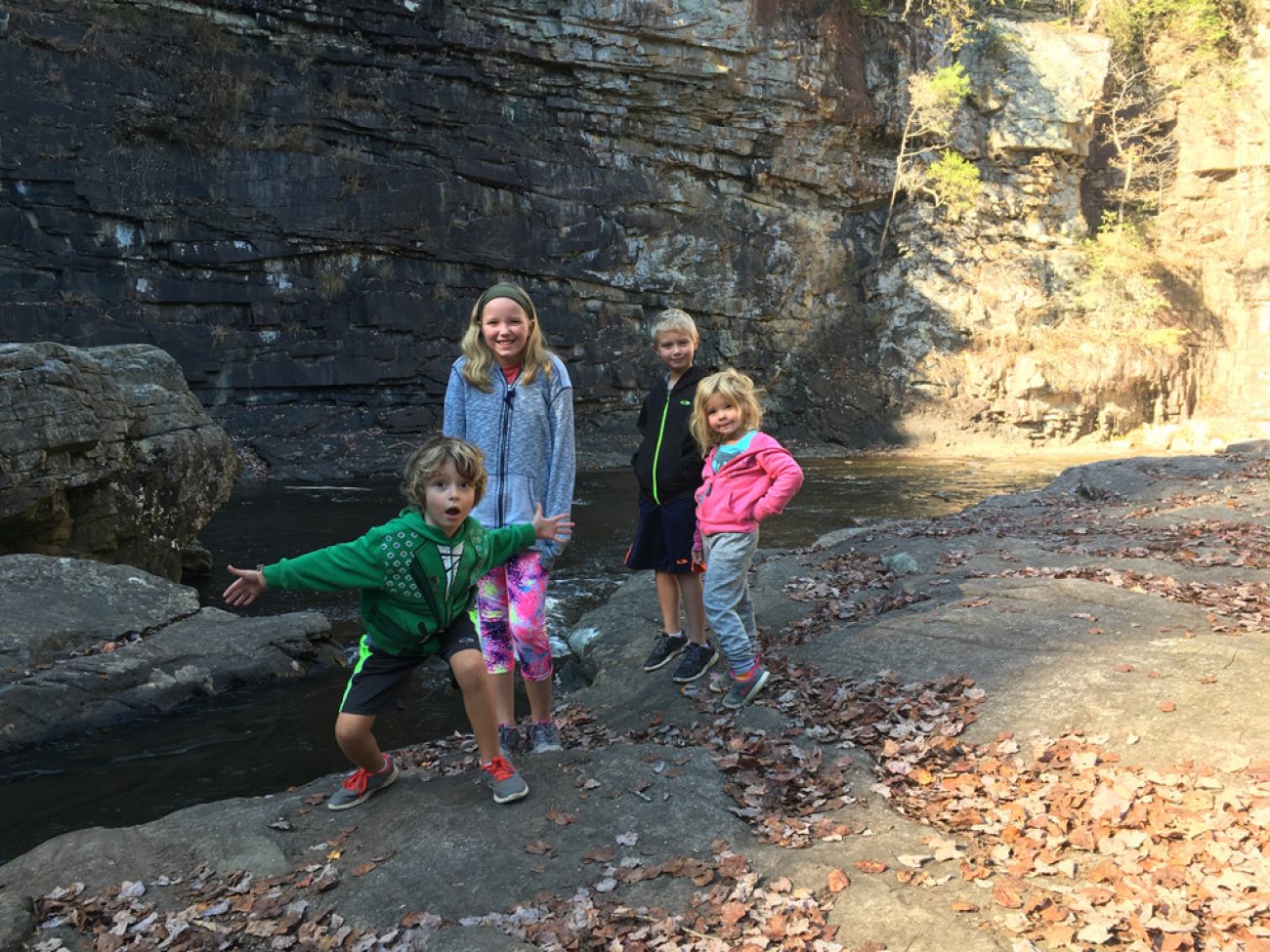 So, when you make a reservation at a new campground and they send you a verification email, you should probably read it. They may have directions that differ from your GPS and they may save you from having to replace your transmission in your truck...again.
It was a beautiful drive from Knoxville to Pikeville. We thought we were going to be staying to closer to Chattanooga but, in order to keep cost down, we decided to stay out of the major city and head to Pikeville. 

When we get to this back road and Jonathan starts up this hill and he begins questioning if this is the right way. I had been asleep for a bit so I wasn't paying attention to where we were. He's telling me to look and see if this is where we need to be, I snapped back with, "of course it is...look at the GPS" and he's all like..."I don't think this is going to work!"
We came upon 5 tight switchbacks...while climbing up a mountain...hauling our house. We started panicking. This is how transmissions die! CRAP!! Luckily Jon noticed that the tranny was running hot so after one of the switchbacks there was a place big enough on the side of the road (on the mountain) that we could pull over and let it cool down. I got out to make sure our trailer brakes were ok and woah, just look at the view.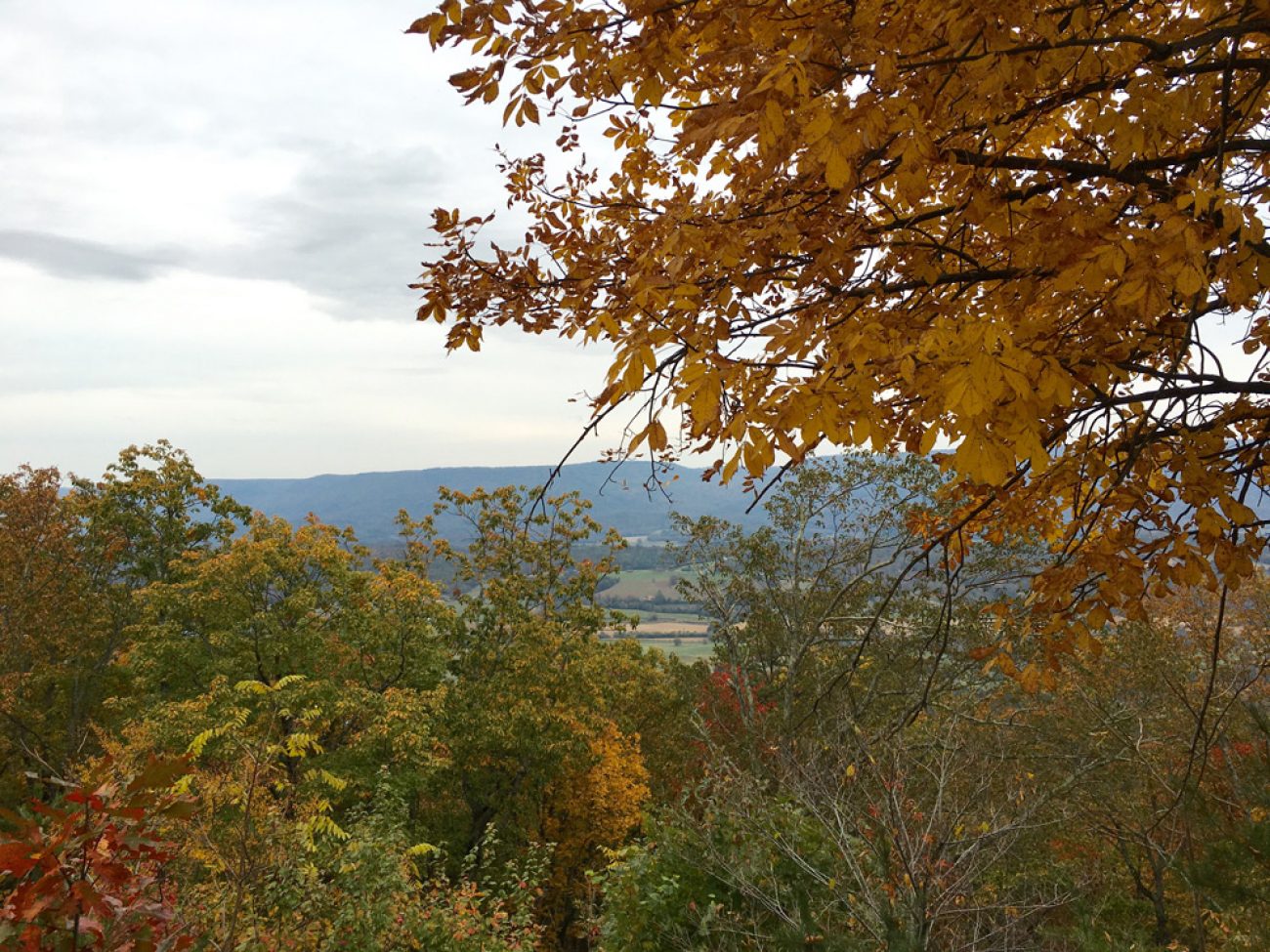 Ok, so the picture just doesn't do it justice, really. The colors of the leaves were breathtaking.
A really nice man stopped on his way down the mountain to see if we had broken down. He informed us that we had gotten through all the switchbacks and that it would be a much easier and safer drive the rest of the way to Mountain Glen RV Park. Sheew!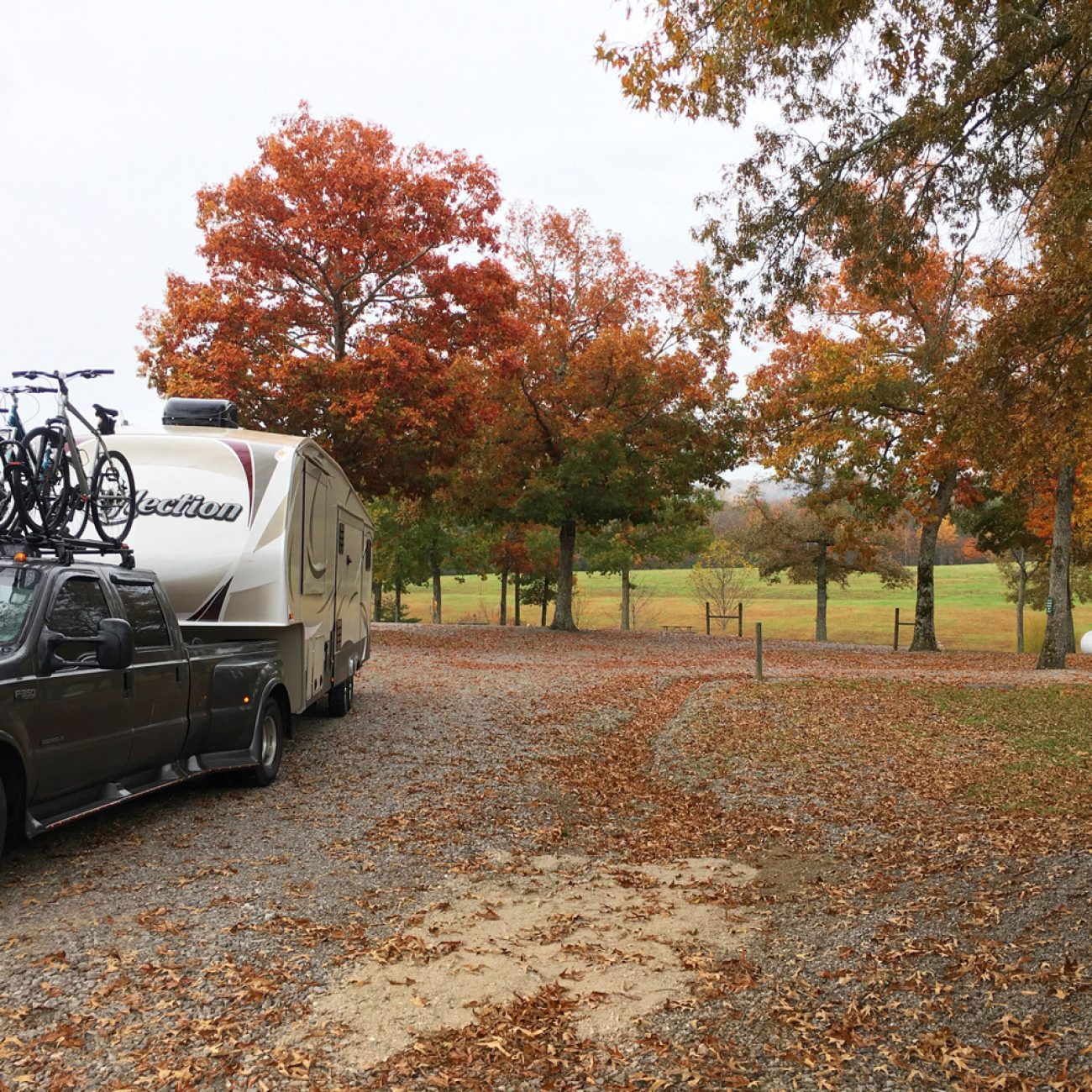 Mountian Glen is a small family run park but it is in a beautiful setting. In the middle of Amish country. We had to stop by their shops and buy a few things...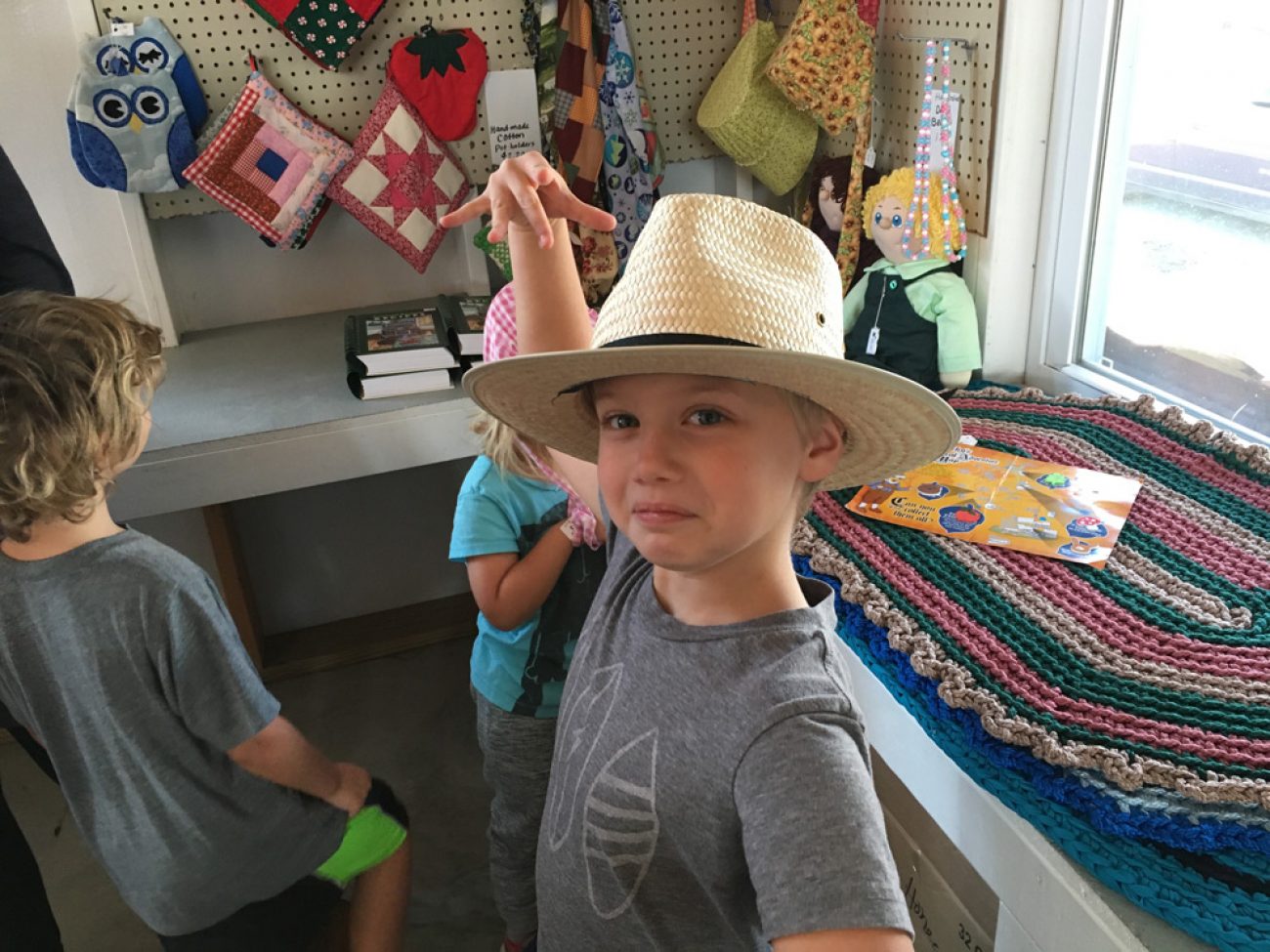 It is quiet and the owners are so helpful and sweet. We had a spot that was right by the road but being in the middle of nowhere, it wasn't a problem at all.
It was so dark and quiet at night. Very peaceful and a place I would highly suggest should you be in the area. (Just make sure you follow the directions given to you by the office instead of your GPS!)
We arrived on a Saturday and the following Tuesday was Jax's 6th Birthday! (how is that even possible) We were lucky enough to finish setting up before the downpour. Rain was on the forecast for the majority of the week but we were determined to make it a good week no matter what.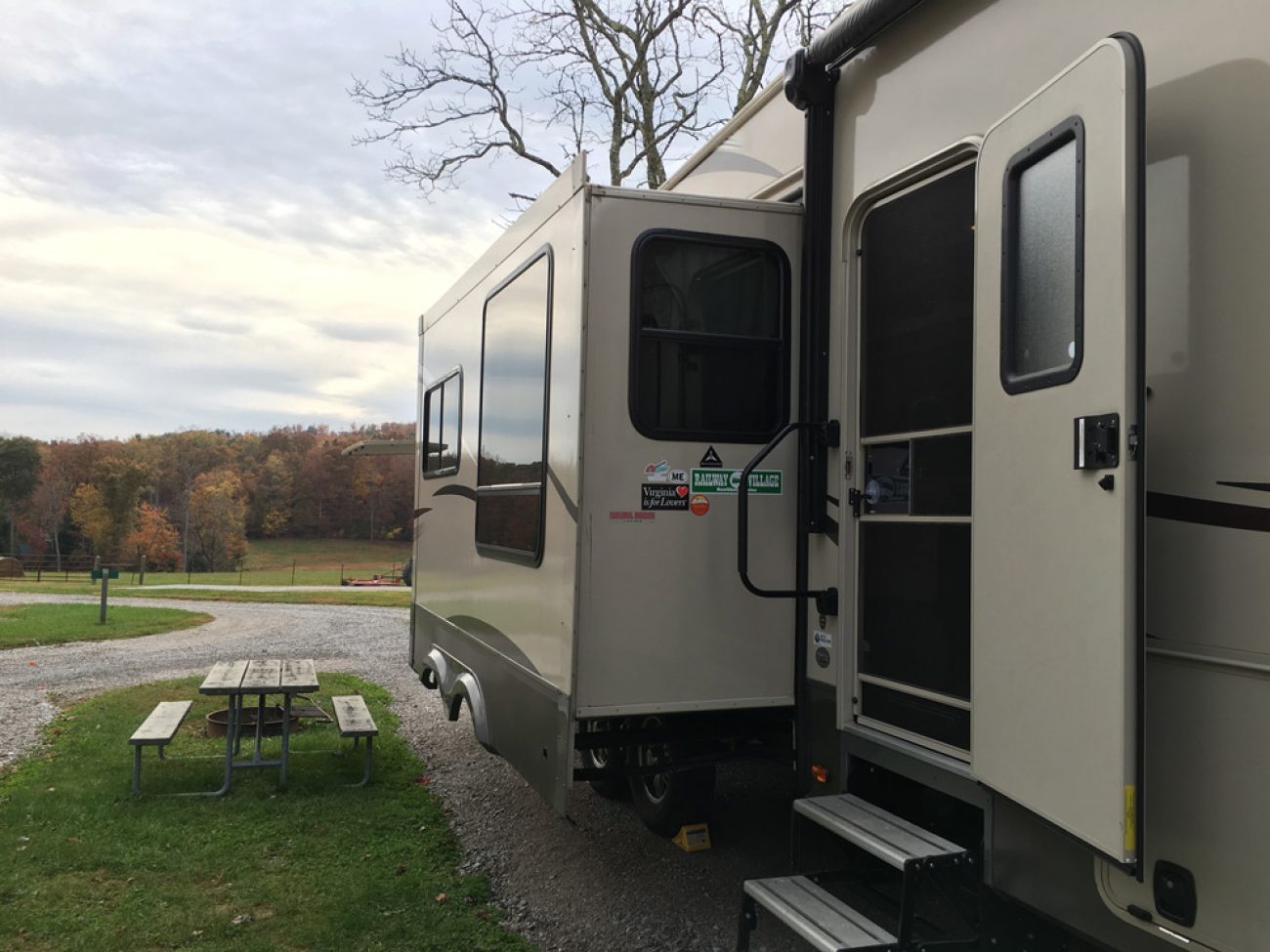 We had planned to go to Rock City and Ruby Falls and the only day that looked half way decent was Sunday. It just happend to be Rocktober Fest at Rock City every weekend in October. We were nervous about there being a huge crowd there (we don't do well in crowds) but it was just the perfect day. The drive to Chattanooga was stunning we had to stop at the lookout on the way.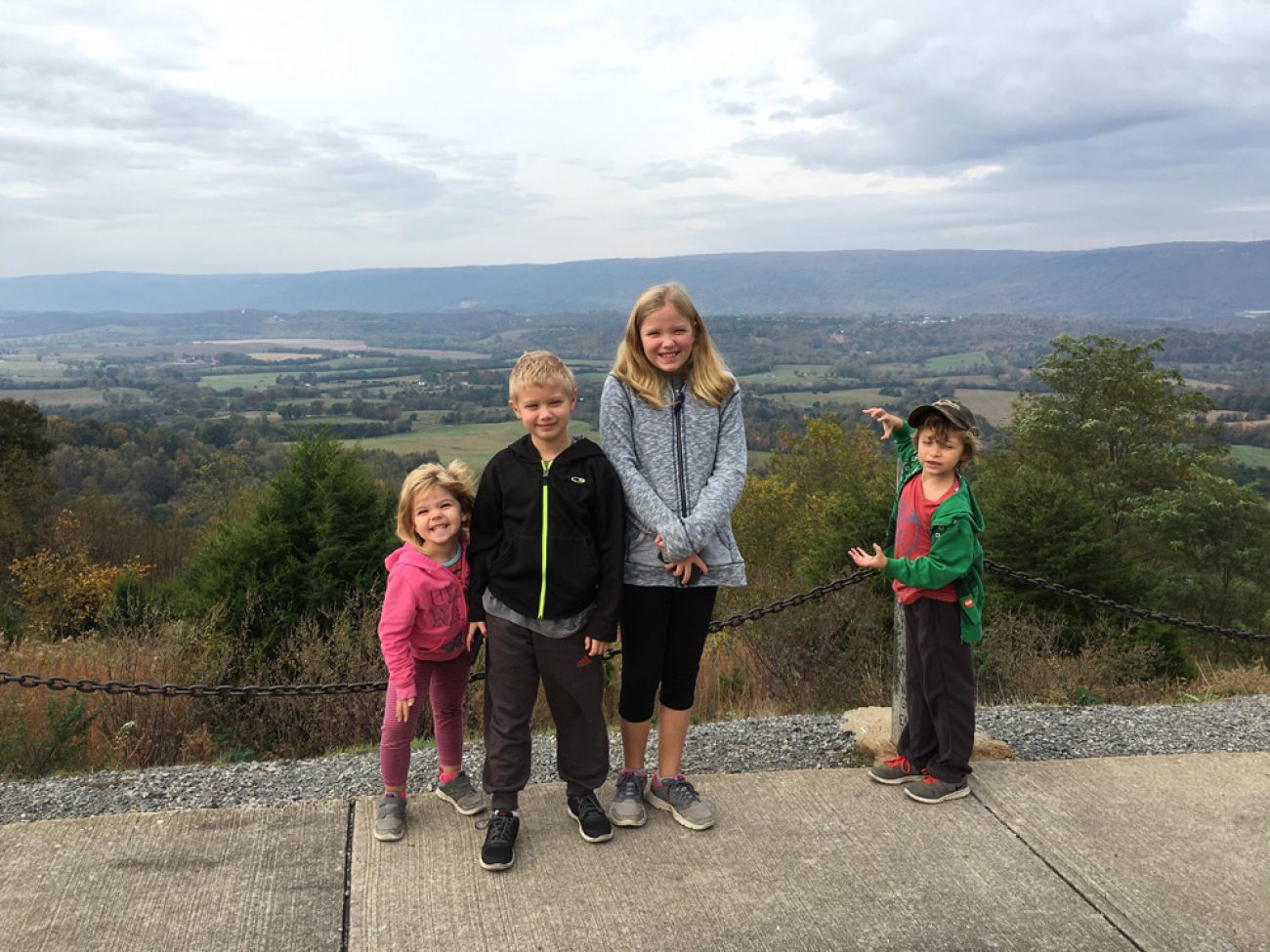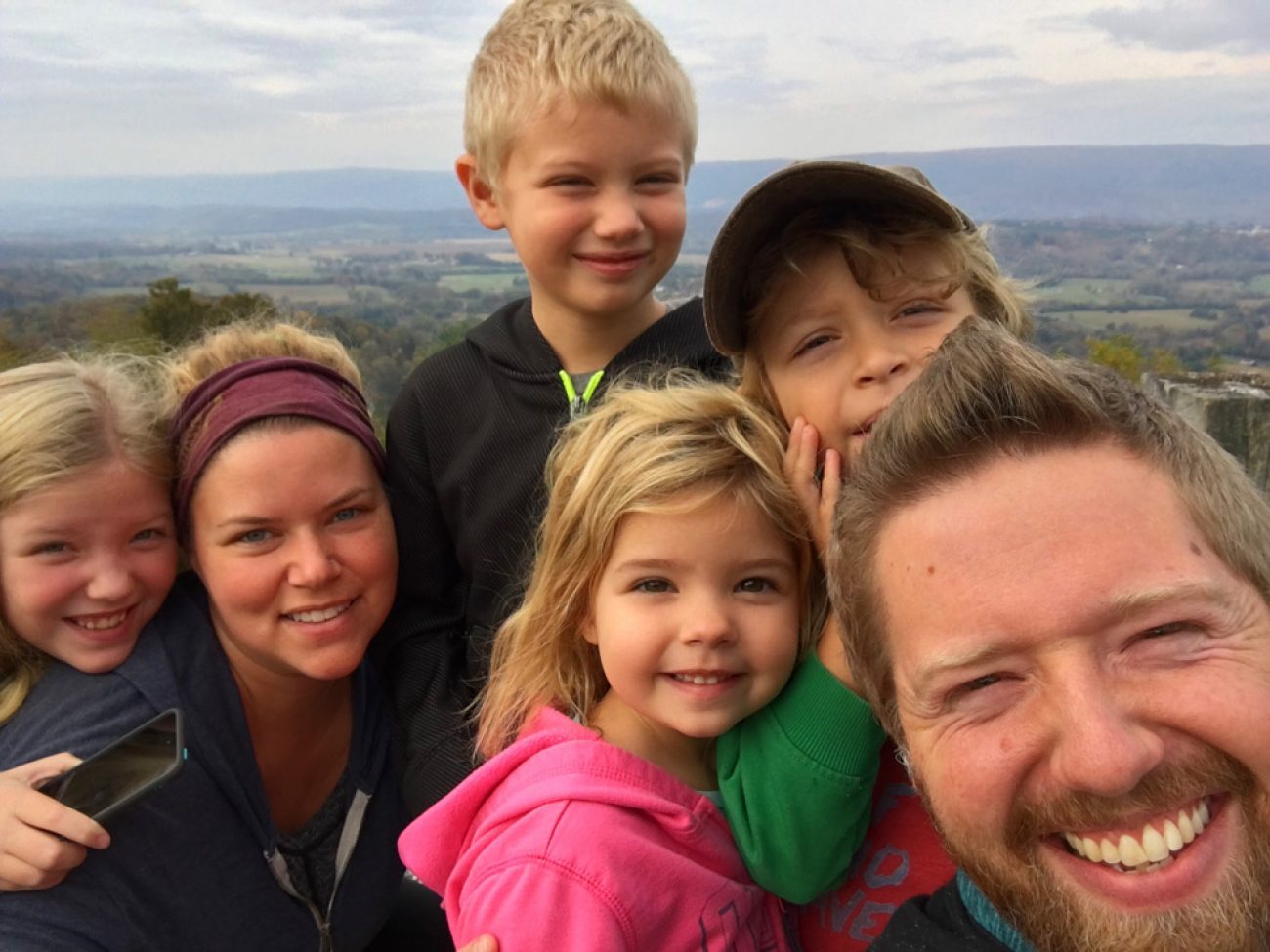 The kids had a blast walking around Rock City. I was glad it was Rocktober Fest because they had an activity set up for the kids.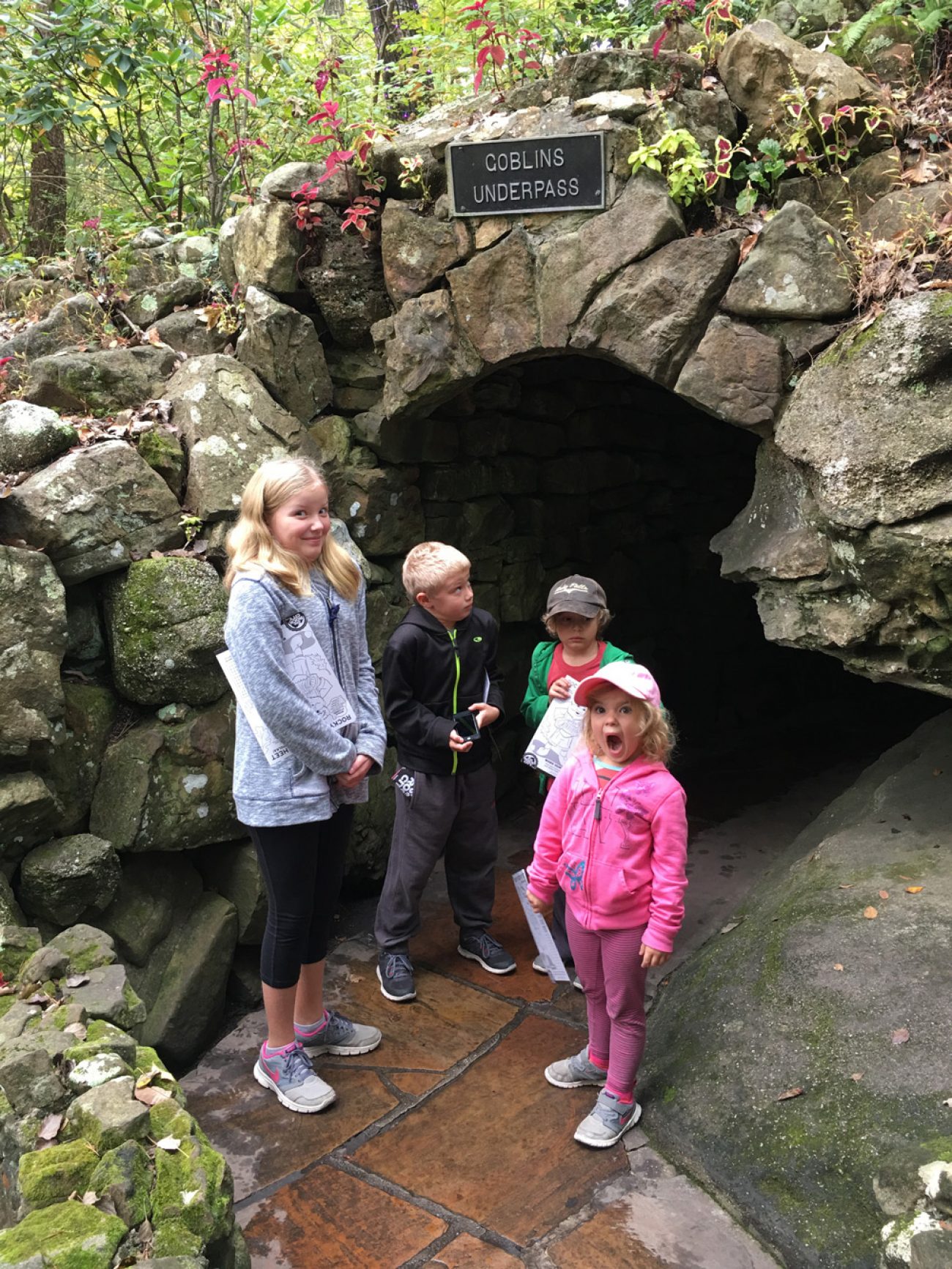 Upon arrival each kid got their own paper with 5 places to check-in along the way to get a sticker on their paper. At the end of the path they received a 'special surprise' for finishing their papers.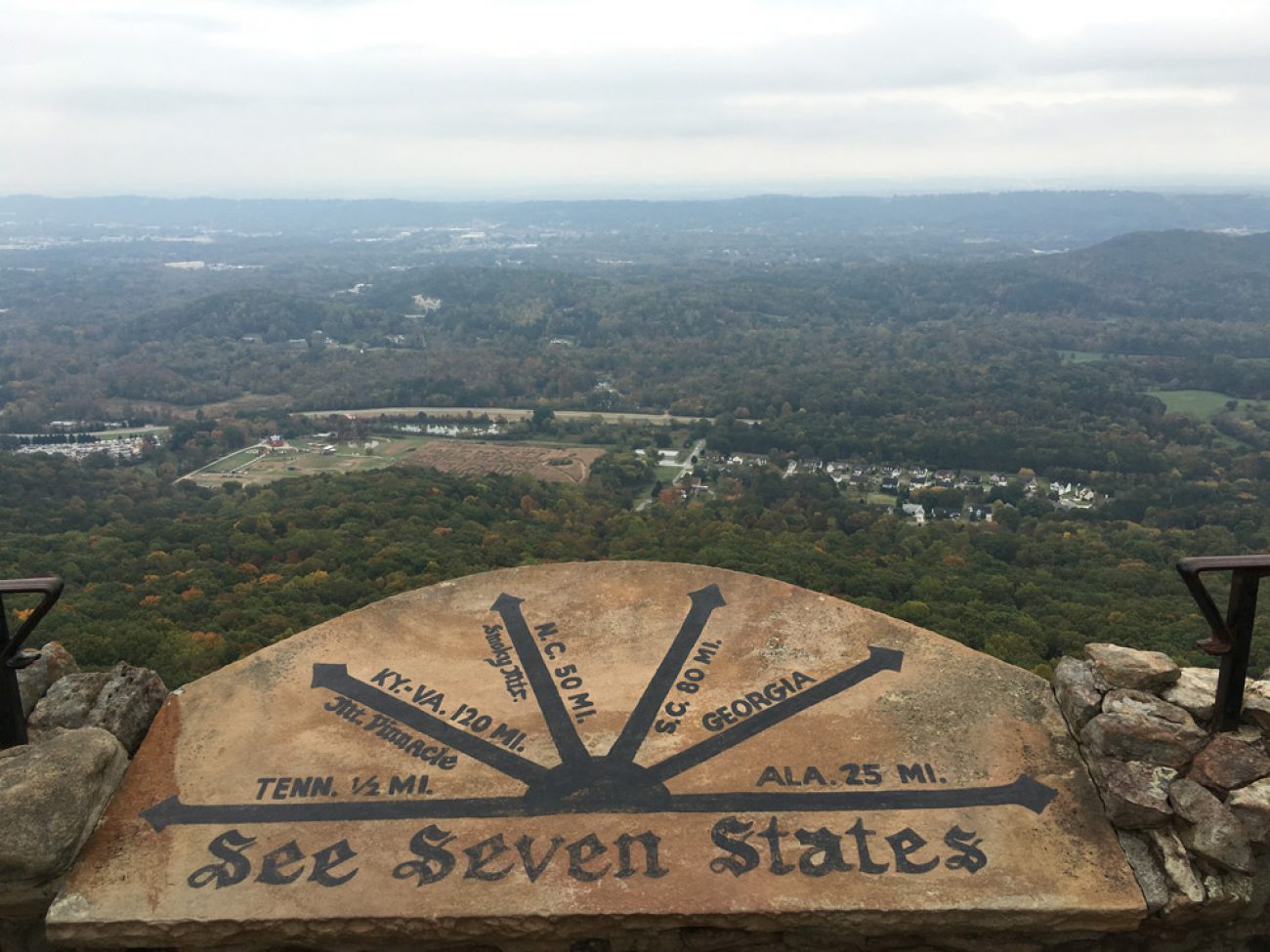 We made it to one of the Birds of Prey shows while we were there.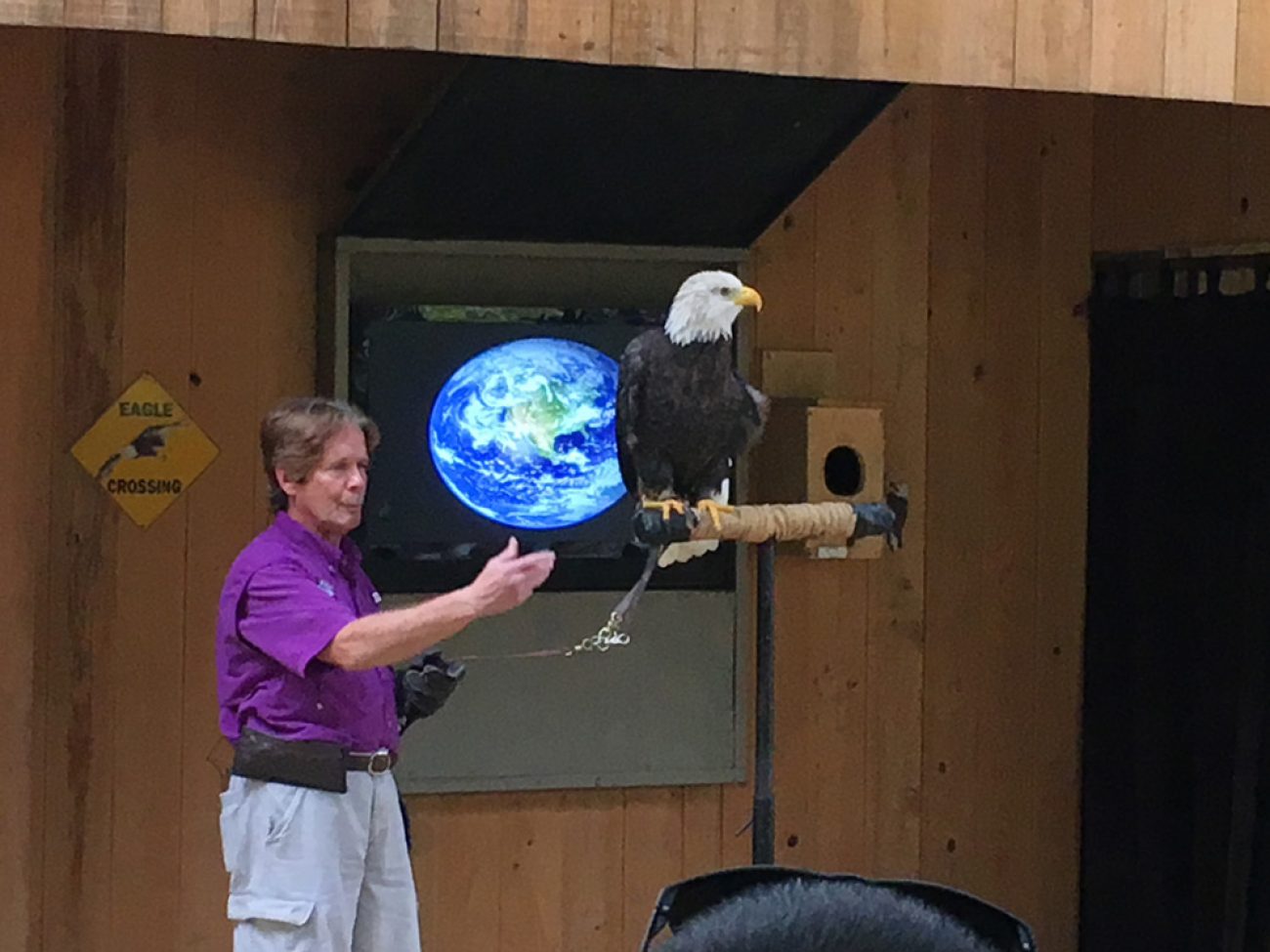 That was really neat to watch the huge birds and get to touch the small owl after the show.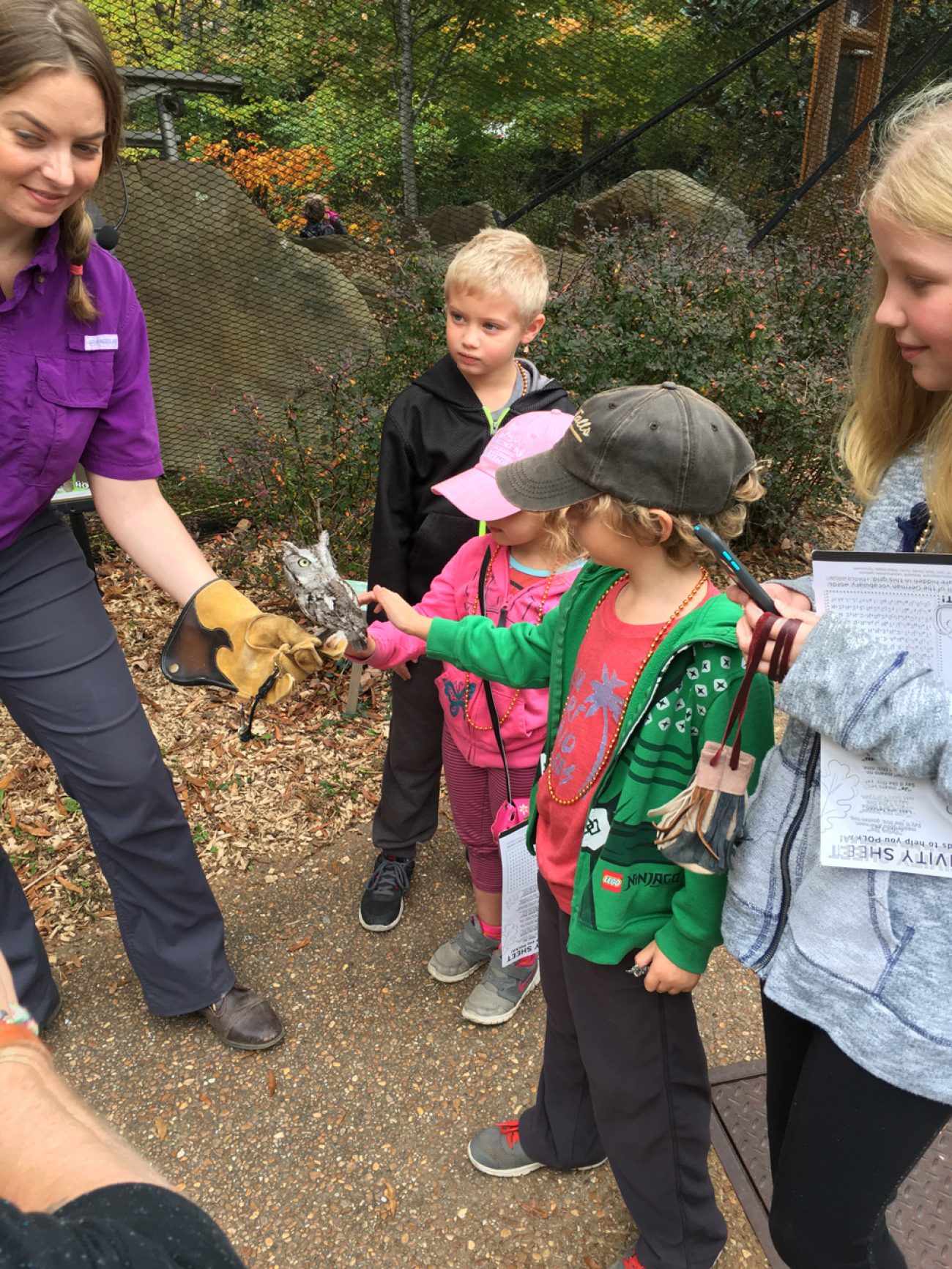 After our time at Rock City we were all starving so we went to Mr. T's Pizza and Icecream. We all loved the pizza and we especially loved how fast it came to the table. Thanks Mr. T's!
On to Ruby Falls! It was a quick tour and short time that you actually get to look at the view of the falls, but the kids all loved it and they were all glad we went.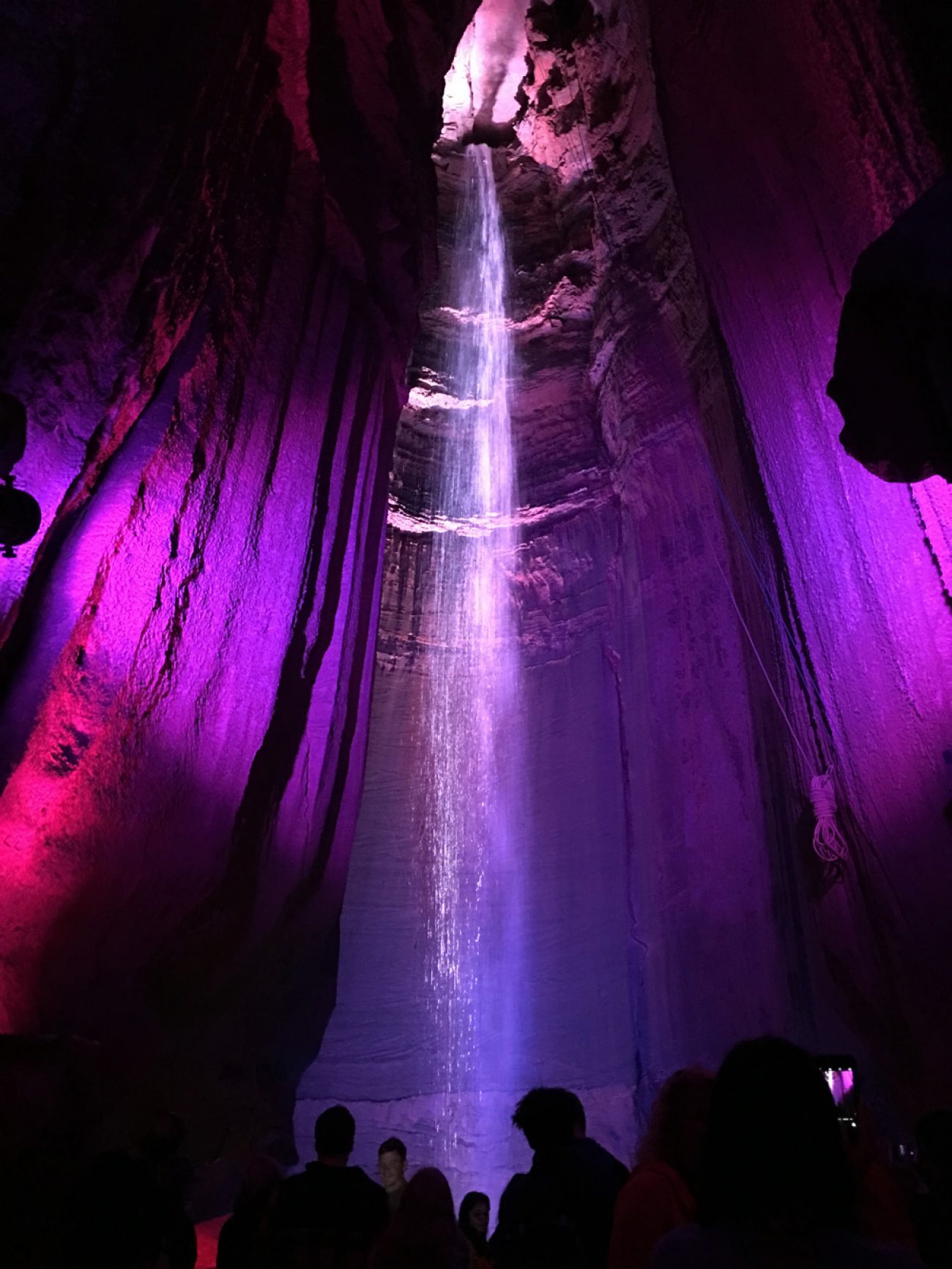 After our time at Rock City we were all starving so we went to Mr. T's Pizza and Icecream. We all loved the pizza and we especially loved how fast it came to the table. Thanks Mr. T's!
On to Ruby Falls! It was a quick tour and short time that you actually get to look at the view of the falls, but the kids all loved it and they were all glad we went. 
Their favorite was Rock City and I think that was the case for all of us.
Jonathan and Jax headed out Tuesday around noon to go celebrate his birthday! Jax's request was that they go bowling! Or as Jax calles it, bowling ball...as in, "I want to go do bowling ball!" I just don't have it in me to correct him. Let them be little :)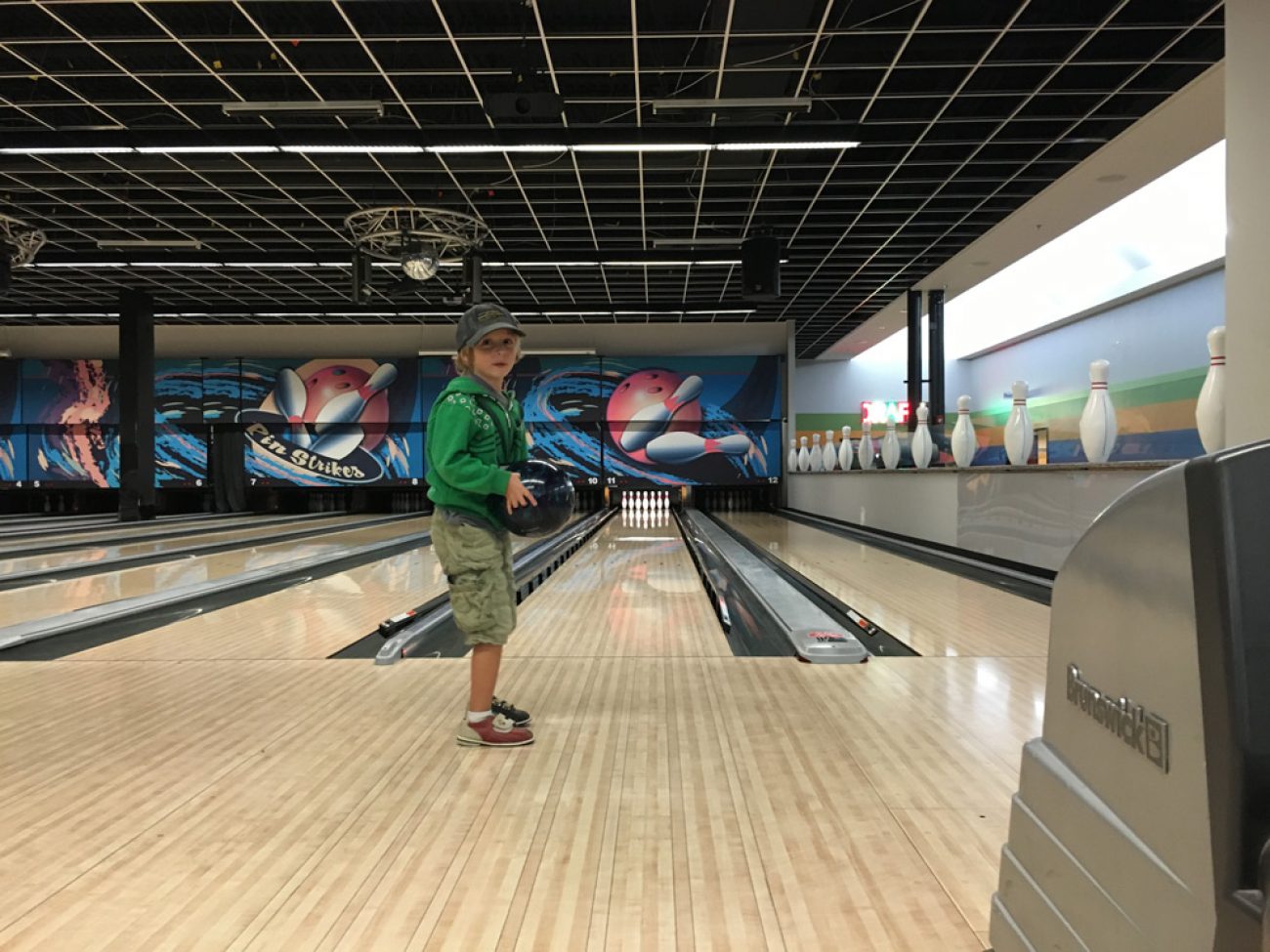 After bowling they went to an arcade and also road bumper cars. They had lunch at Jax's favorite place, Chick-Fil-A, and went on to Toys-R-Us for him to pick out a couple small Mixels (Lego toys) using his birthday money from Grandma and Grandpa and Mimi and Papa! He had such a great time with Jonathan. We love and treasure the moments we get to have one-on-one time with them. It's so fun to see how different they act when they are not with their siblings.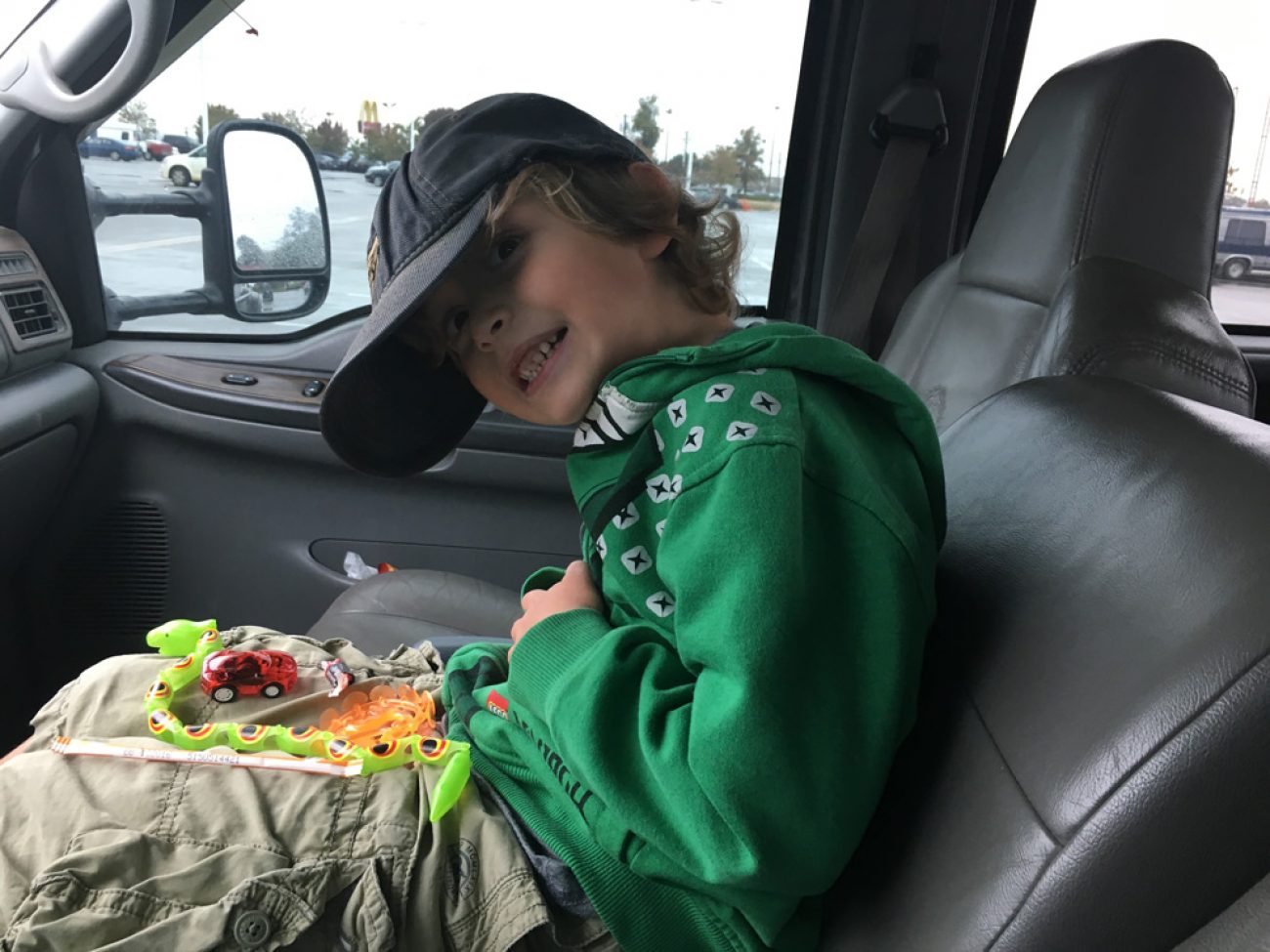 When they got home that evening we had Jax's favorite cake - Chocolate Zucchini Cake - waiting for him. The other 3 kids had 'decorated' their room for Jax and he declared it "the best day ever" so I am so thankful that he had a good birthday.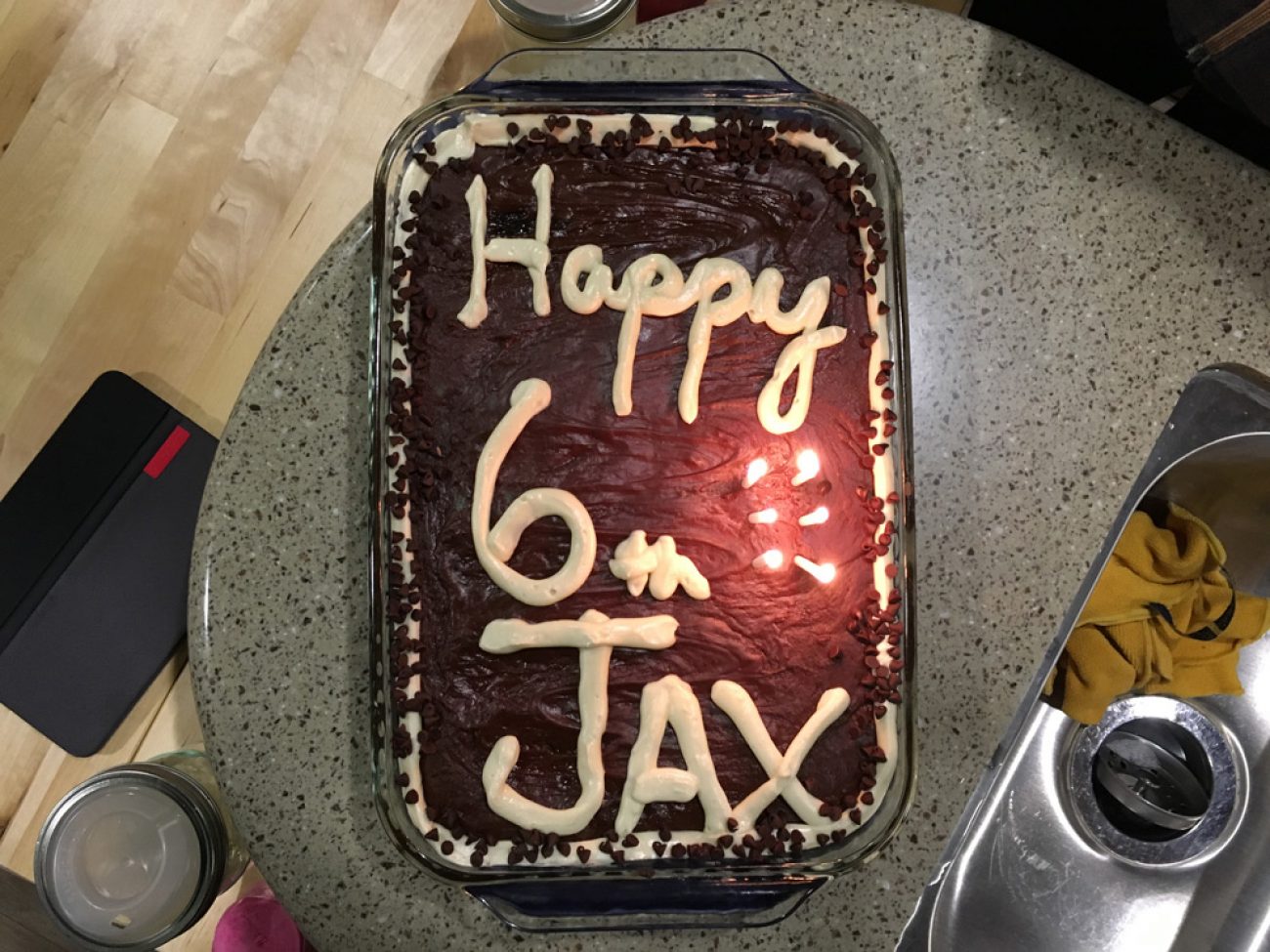 With it raining much of the rest of the week, we spent our days doing lots of school work and getting caught up on house work. At our campground there was a Game Room. We finially went to check it out one day and discovered FREE Air Hockey and Foosball! The kids had a blast and we spent several hours there a couple days. It was nice to be able to get out of the house even though it was rainy. 
Then Friday came and it wasn't raining!! We high-tailed it to Fall Creek Falls State Park. Jon remembers going there with his family when he was a kid and HAD to take the kids to see the falls. His main goal was to make it to The Cable Trail.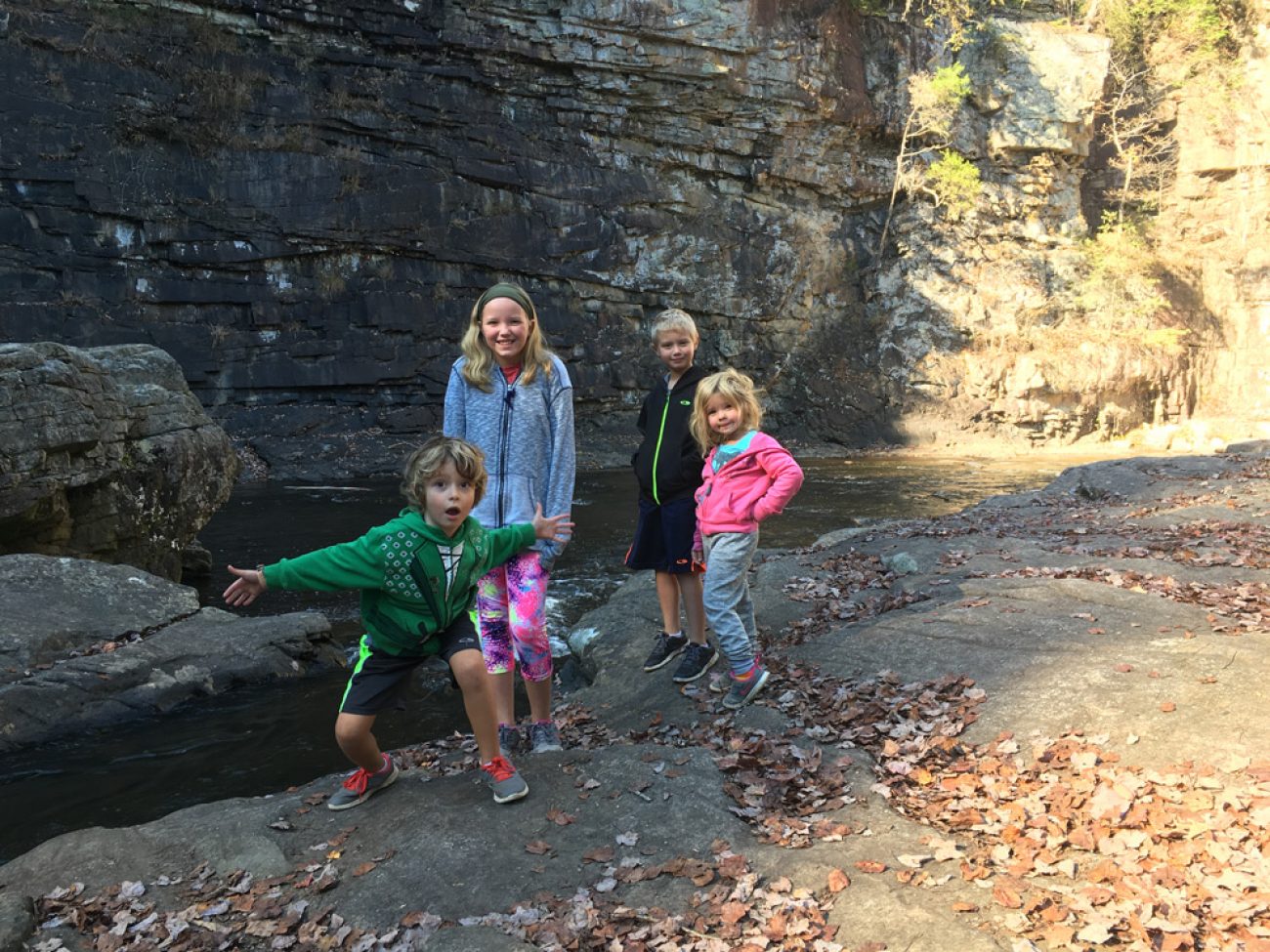 We went on several short trails, across a swinging bridge (I hate those), and saw the waterfalls from the top of the lookouts.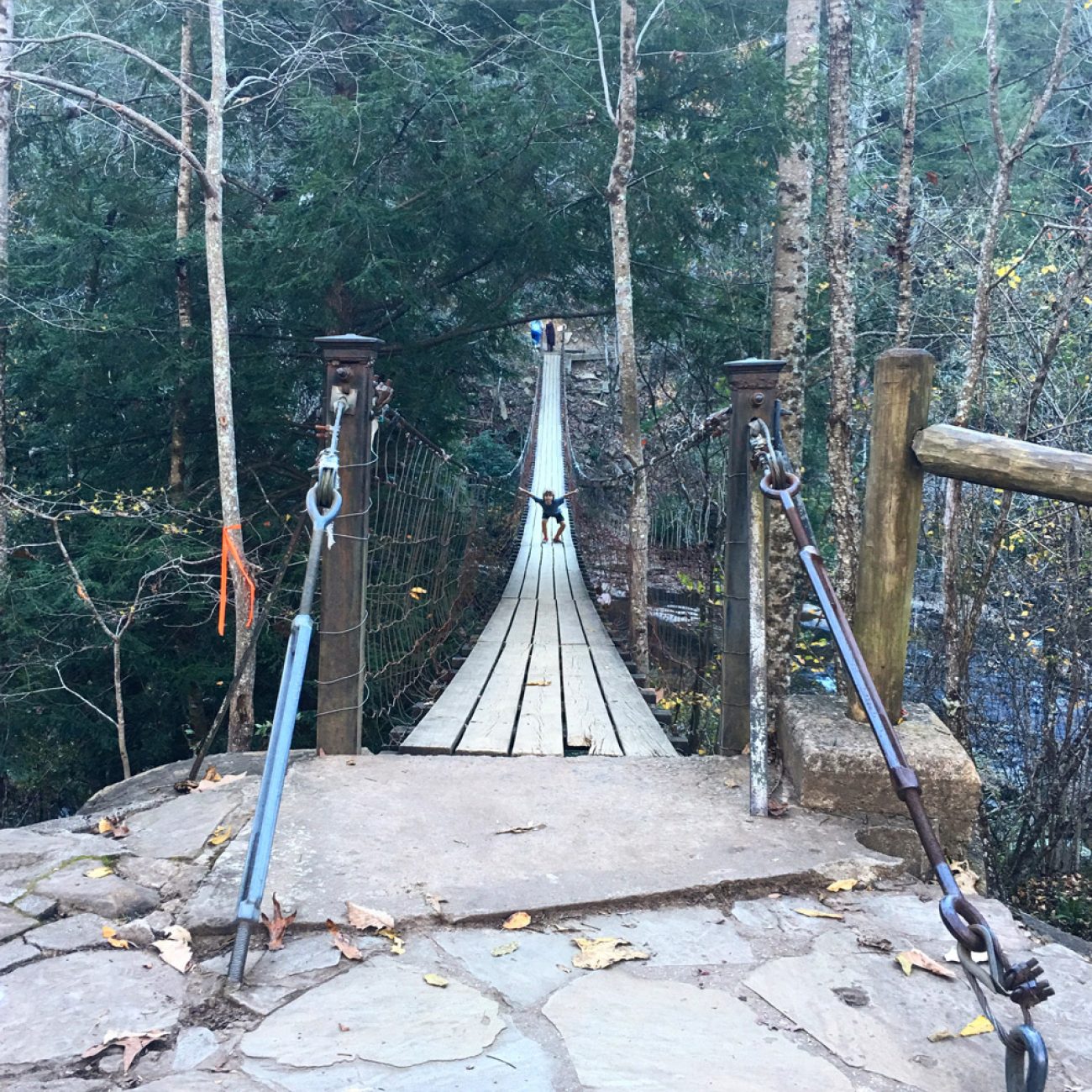 After a couple hours of hiking it was time to find The Cable Trail. However, this is the worst park we have been to when it comes to marking trails and places in the park. We were so confused at the signage. Luckily we found some people who could point us in the right direction. We had no idea that you had to cross over the main road to continue the trail. The little kids were tired of the hiking and had their eyes on the huge playground. I stayed with the littles and let them run around at the playground while Jon took the big kids to the Cable Trail.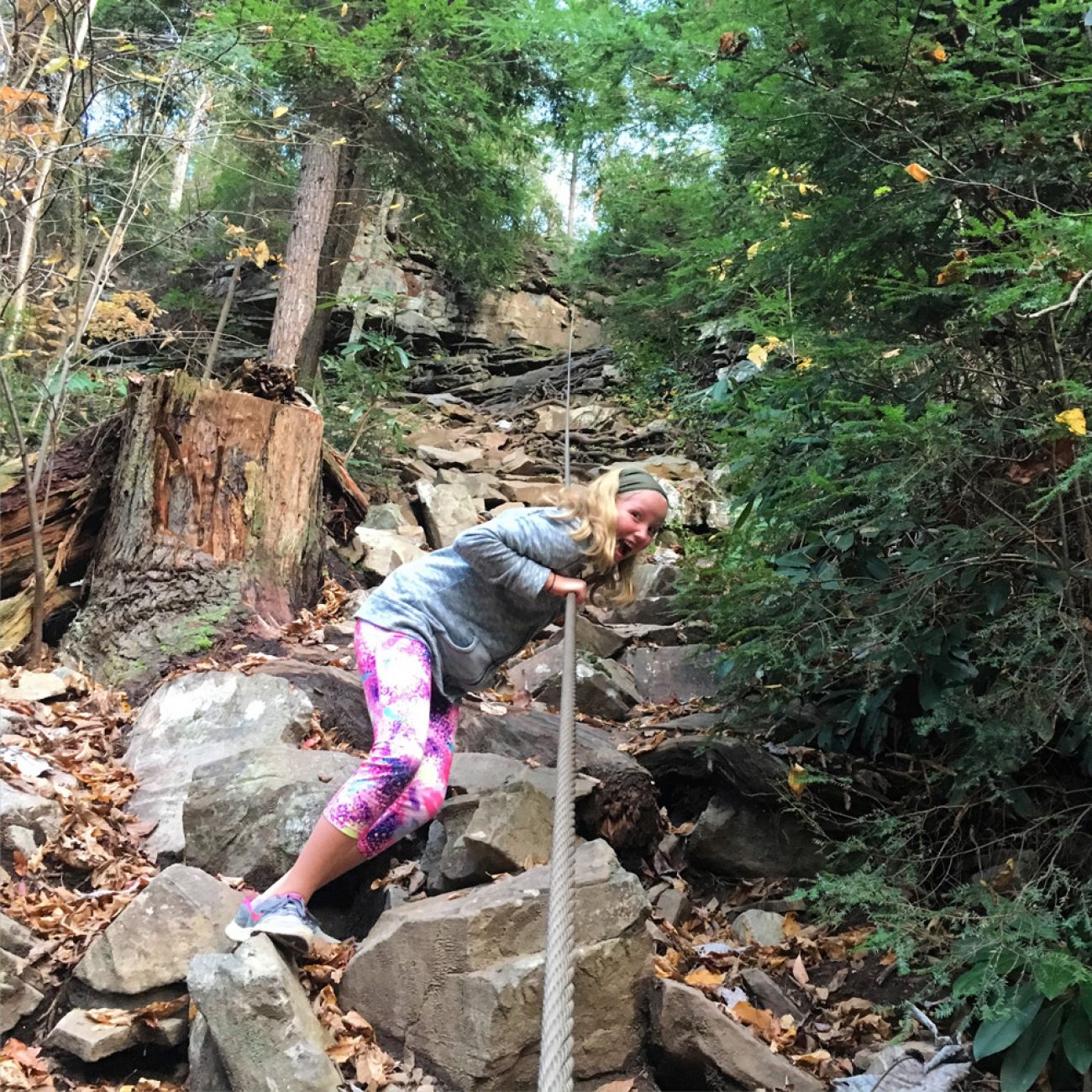 I was so glad that he was able to do that with them, alone. It was a special time for him getting to show his own family the same trail his mom and dad took him on when he was our kids' age.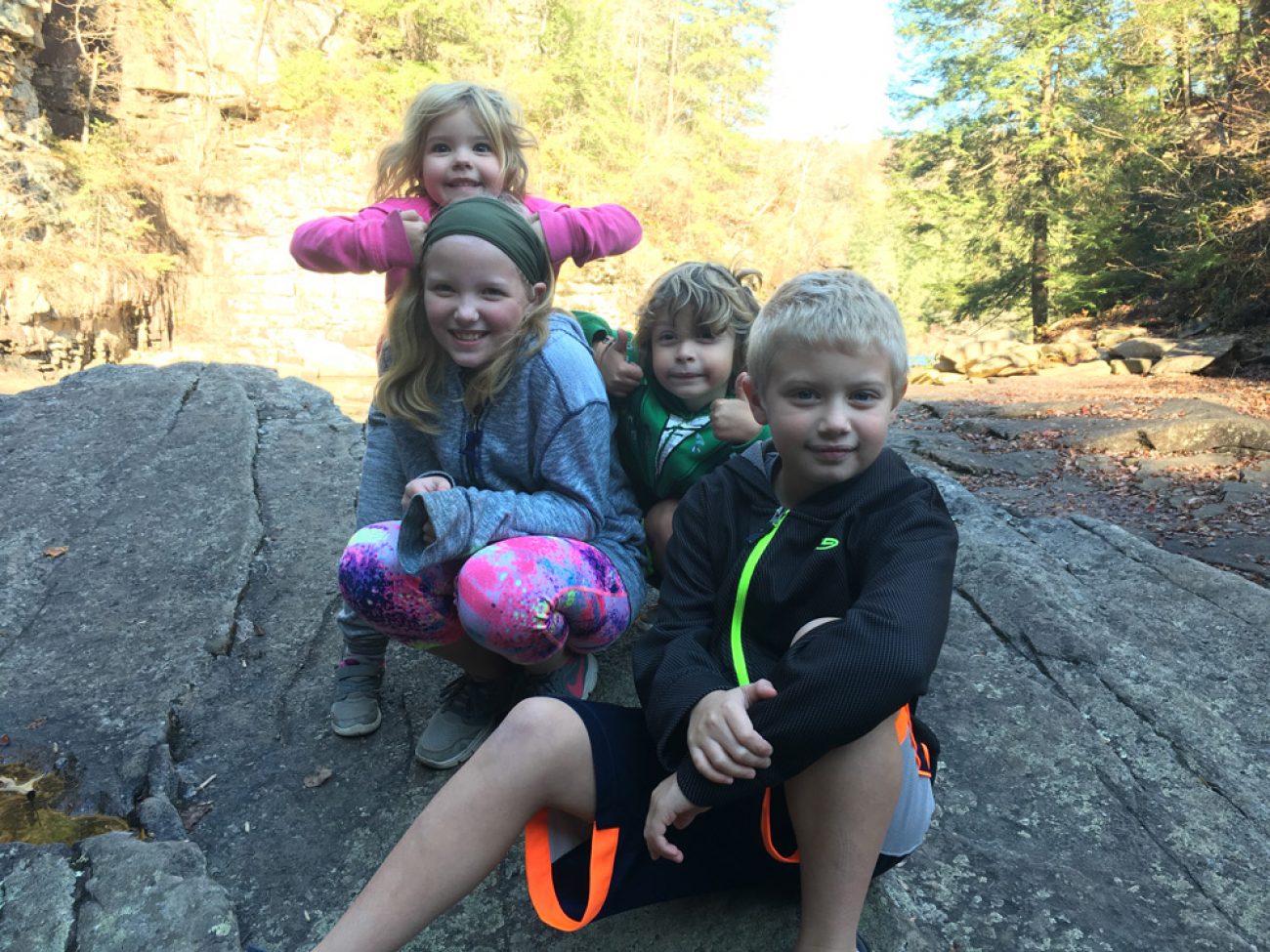 We all had a good time at Fall Creek Falls State Park, dispite the poorly marked trails and roads and we all had a great time in Pikeville.
On to our next adventure! A quick overnight in Georgia then onward to Yemassee, SC.
Become a Tiny Shiny Homie!
Subscribe to our patreon-style community & help support our family so we can keep making things for you! Get early access to videos, special behind-the-scenes updates, curated music playlists, & goodies like exclusive stickers and name drops in our videos.
Signup & Become a Homie
Apparel
Grab a fun, comfy t-shirt & help support our family.
comments powered by

Disqus