Going Broke in Tombstone, AZ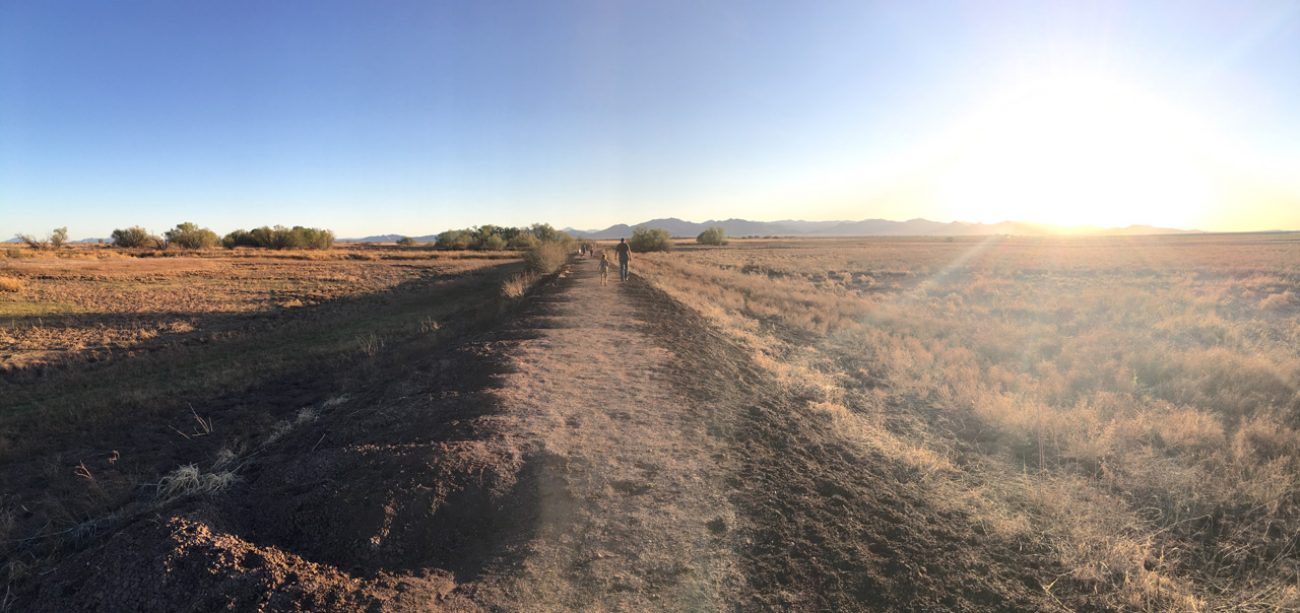 After our time at White Sands, I was really disappointed that we couldn't explore more of northern New Mexico. We will have to make a trip back and spend lots of time there. Just something about that state that felt good. We need to see more of it.
We continued west and grabbed a free campsite (thanks Campendium) that was 30 minutes from Tombstone, AZ. We wanted to take the kids there. We figured they would love it. We were also just 30 minutes from Bisbee so why not do both for the weekend?
We set up camp at Whitewater Draw in McNeal, AZ.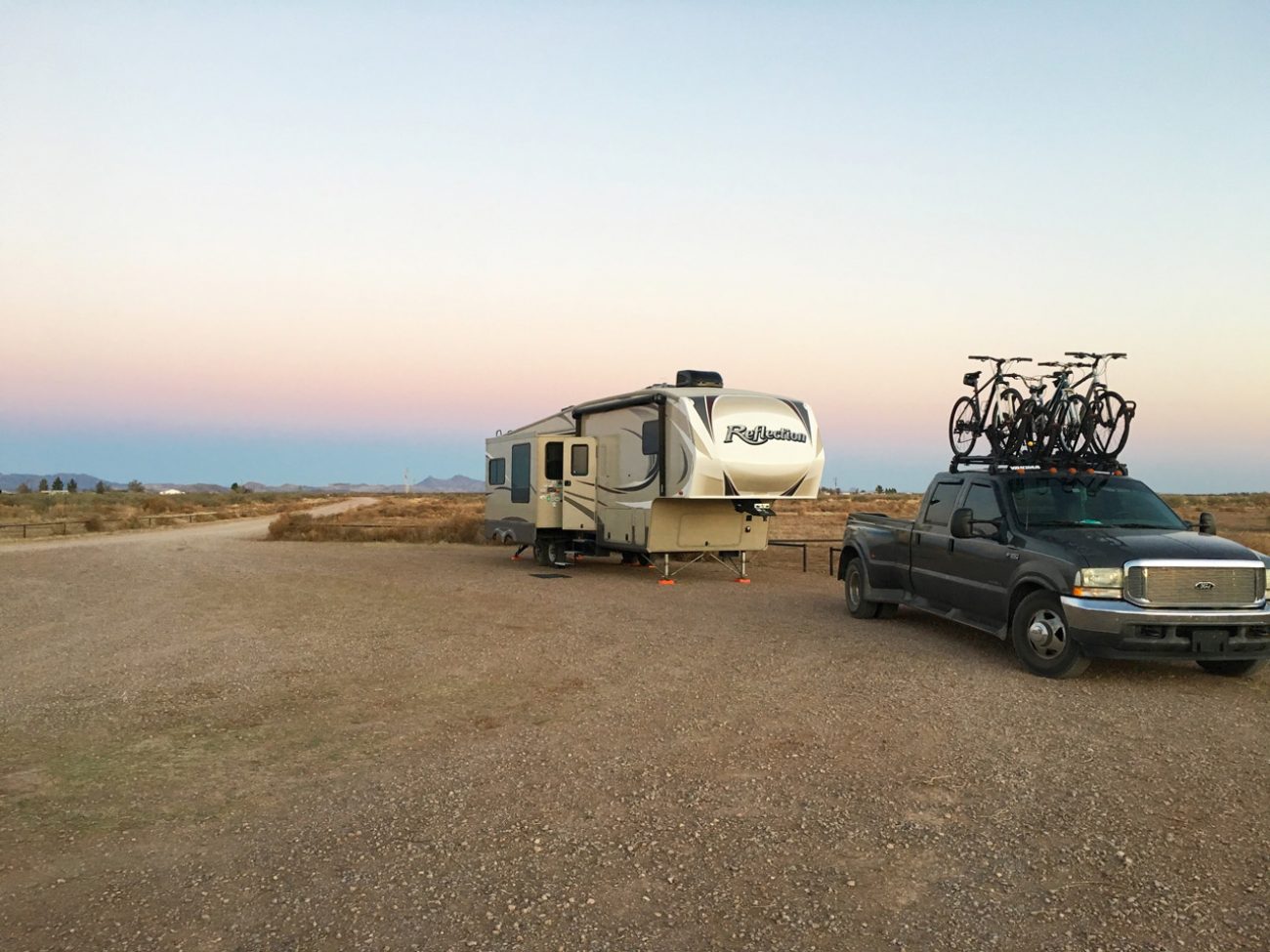 We had read reviews of that place and we were stoked at the possibility of seeing 'hundreds of thousands' of cranes. Reviews said they come in before sunset to the water there and they leave before sun rise in the morning. We were ready, we walked out just before sunset and looked...and looked...and nothing. Well, I take that back. There was one lonely crane in the middle of the water. I don't know if it was because the water was so low or because of the time of year we were there, but there wasn't much wildlife out there. We were a little bummed but the views were still pretty great!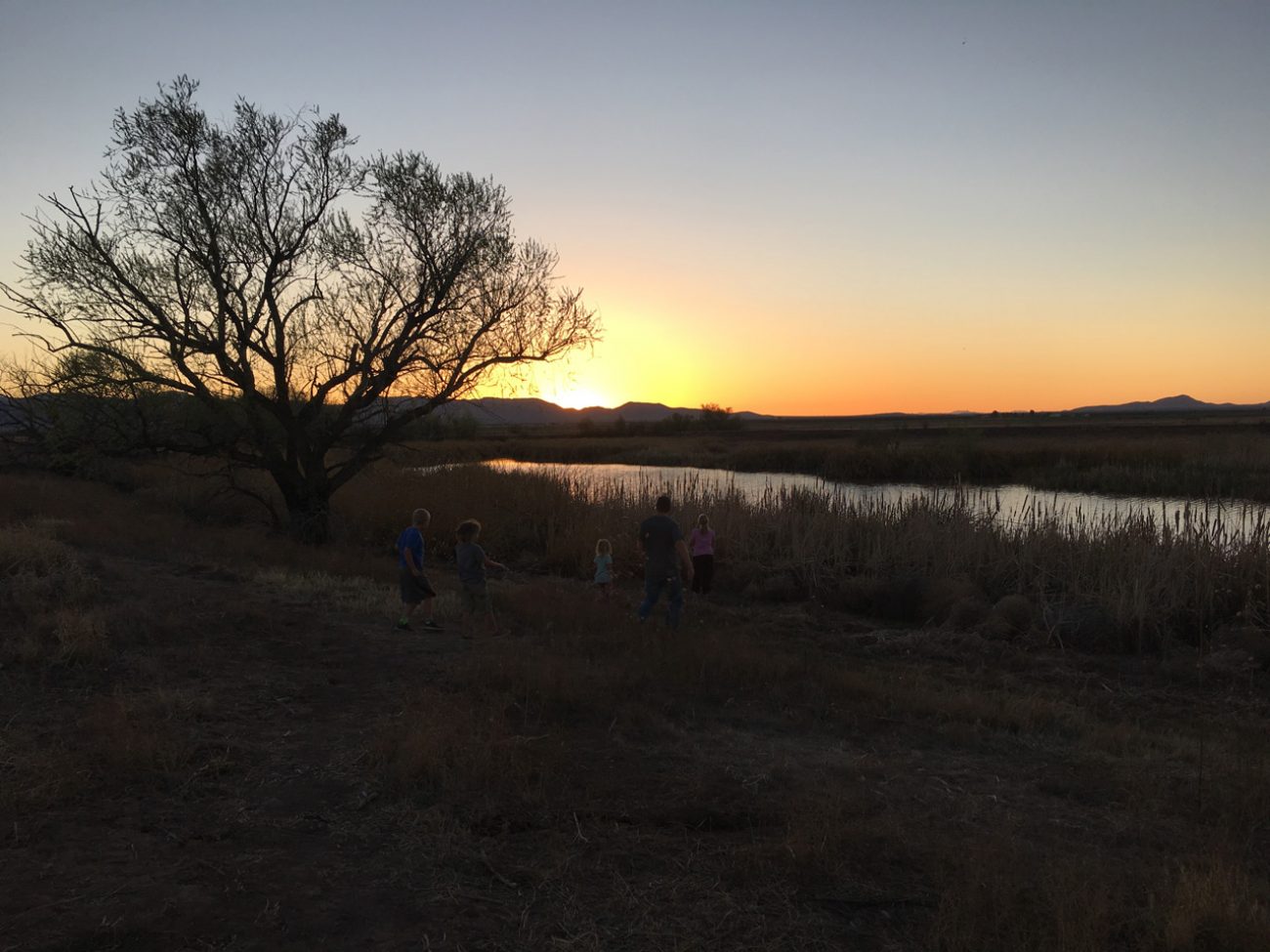 I honestly felt like an idiot because I had no idea Tombstone was so touristy. Our wallets were hurting after we left that town. We did have fun exploring the mine, learning about the history of the small town, and eating the best breakfast at the local Chuckwagon.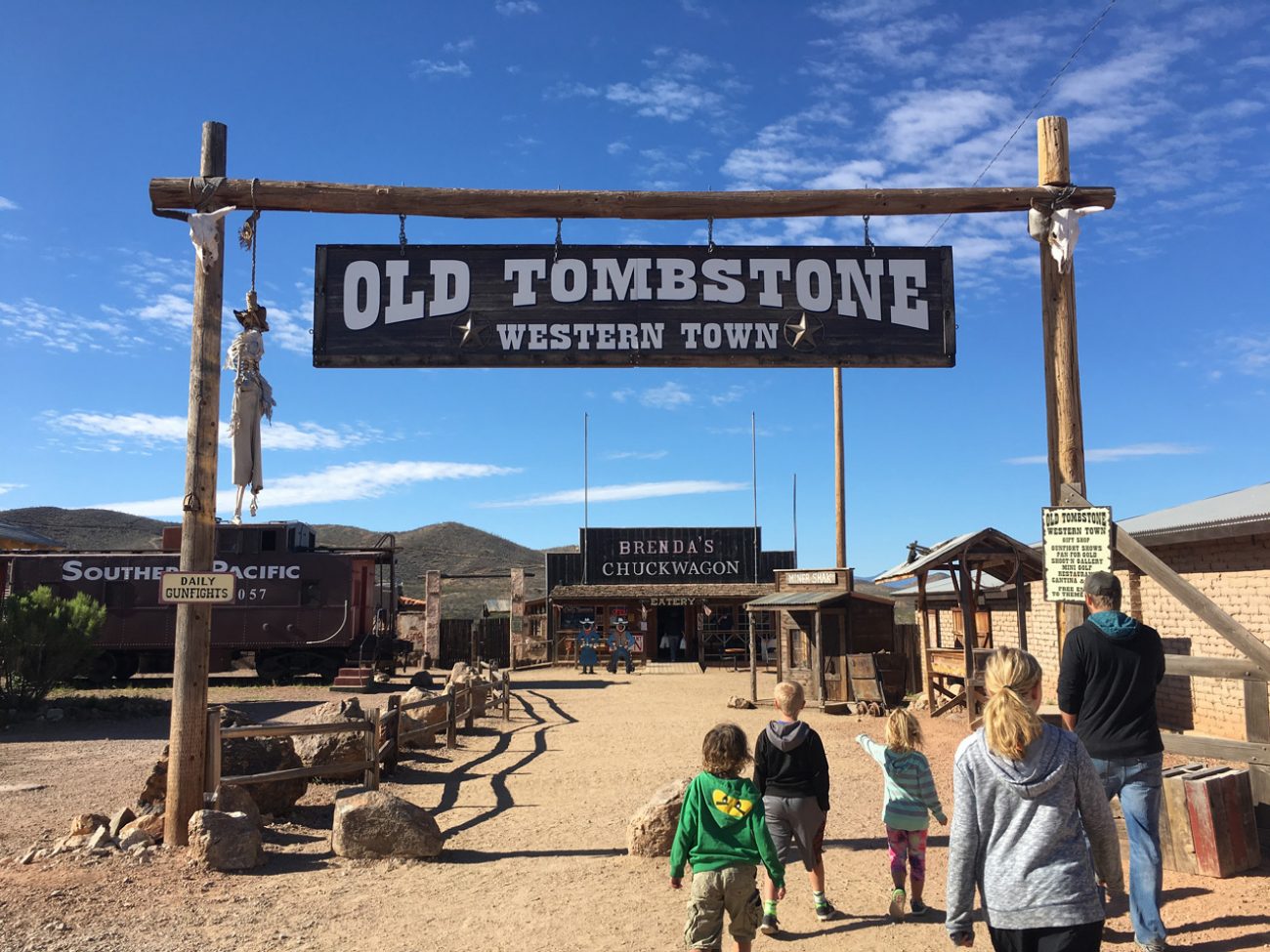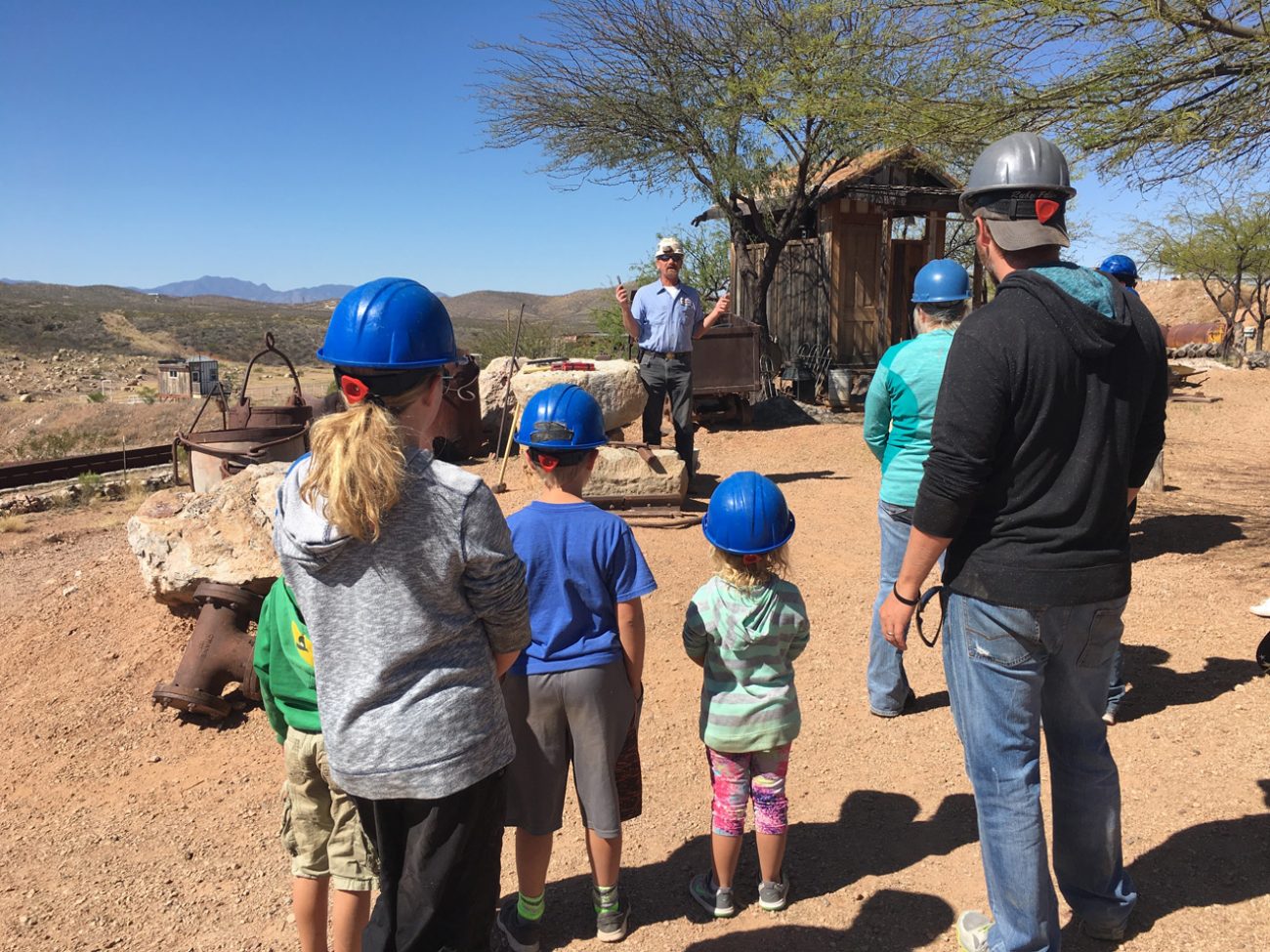 Seriously, that bacon was amazing.
Maybe it was the heat that was getting to me, or perhaps it was the people who were constantly yelling in the streets for us to visit their attraction, but I just wasn't feeling it.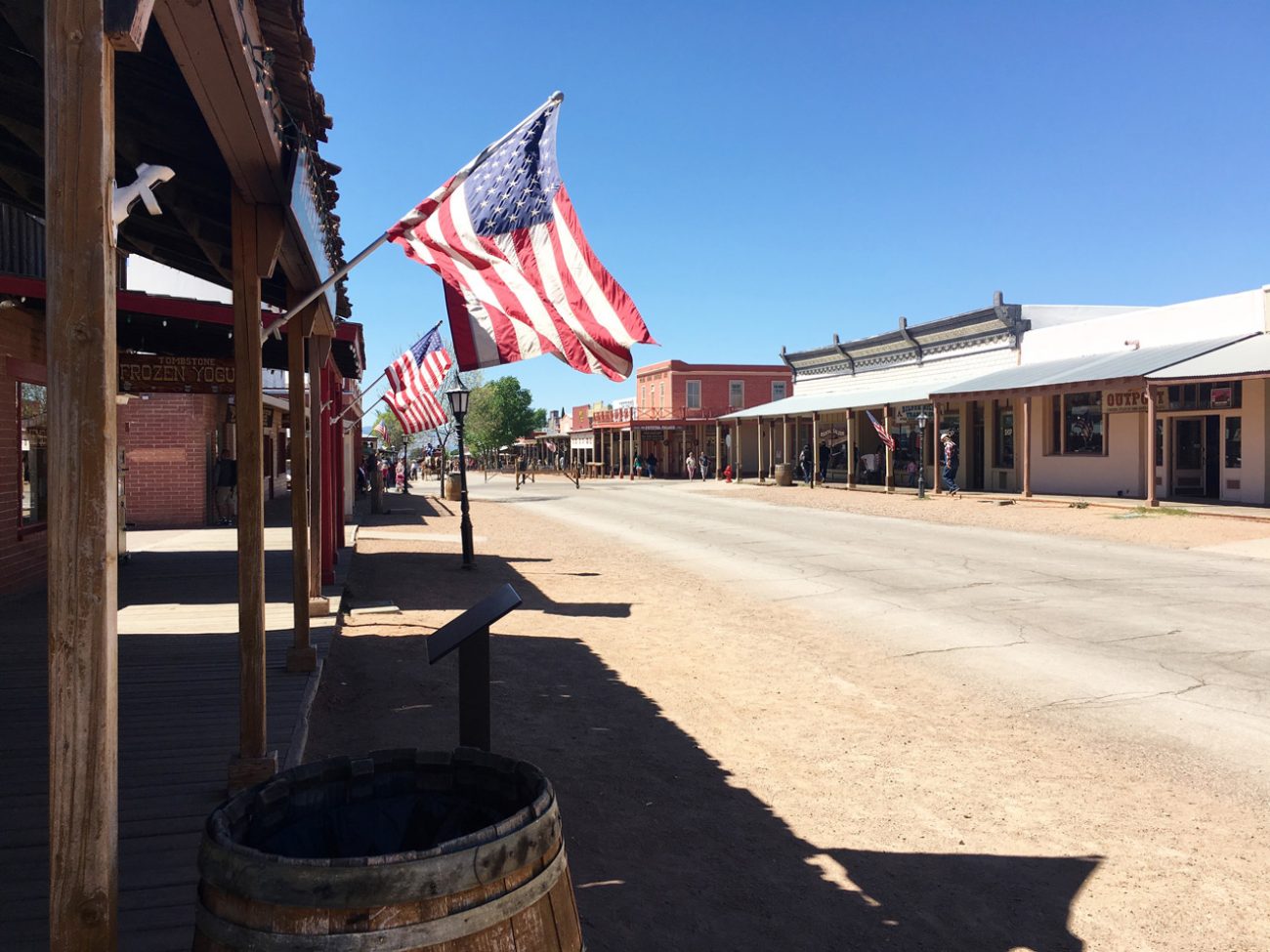 We left after a few hours and headed to Bisbee. 
It was way past lunch time and we were getting a little hangry after trying to drive our mammoth truck down the tiny streets of Bisbee. Finally found a place and settled on Santiago's. The best little Mexican food joint so far. Maybe it was because we were all crazy hungry but the kids kept saying it was the best food they've ever had. It was good, but I don't know about 'the best'. We'll say, it was worth the stop and hit the spot. 
We didn't stay there long, it had already been a long day at Tombstone and we were all ready to just go home and chill. I've found that crowds totally drain us. We're ready for open spaces and small towns and few people!
Let's head west, young man!
Become a Tiny Shiny Homie!
Subscribe to our patreon-style community & help support our family so we can keep making things for you! Get early access to videos, special behind-the-scenes updates, curated music playlists, & goodies like exclusive stickers and name drops in our videos.
Signup & Become a Homie
Apparel
Grab a fun, comfy t-shirt & help support our family.
comments powered by

Disqus