Growing Roots in Arizona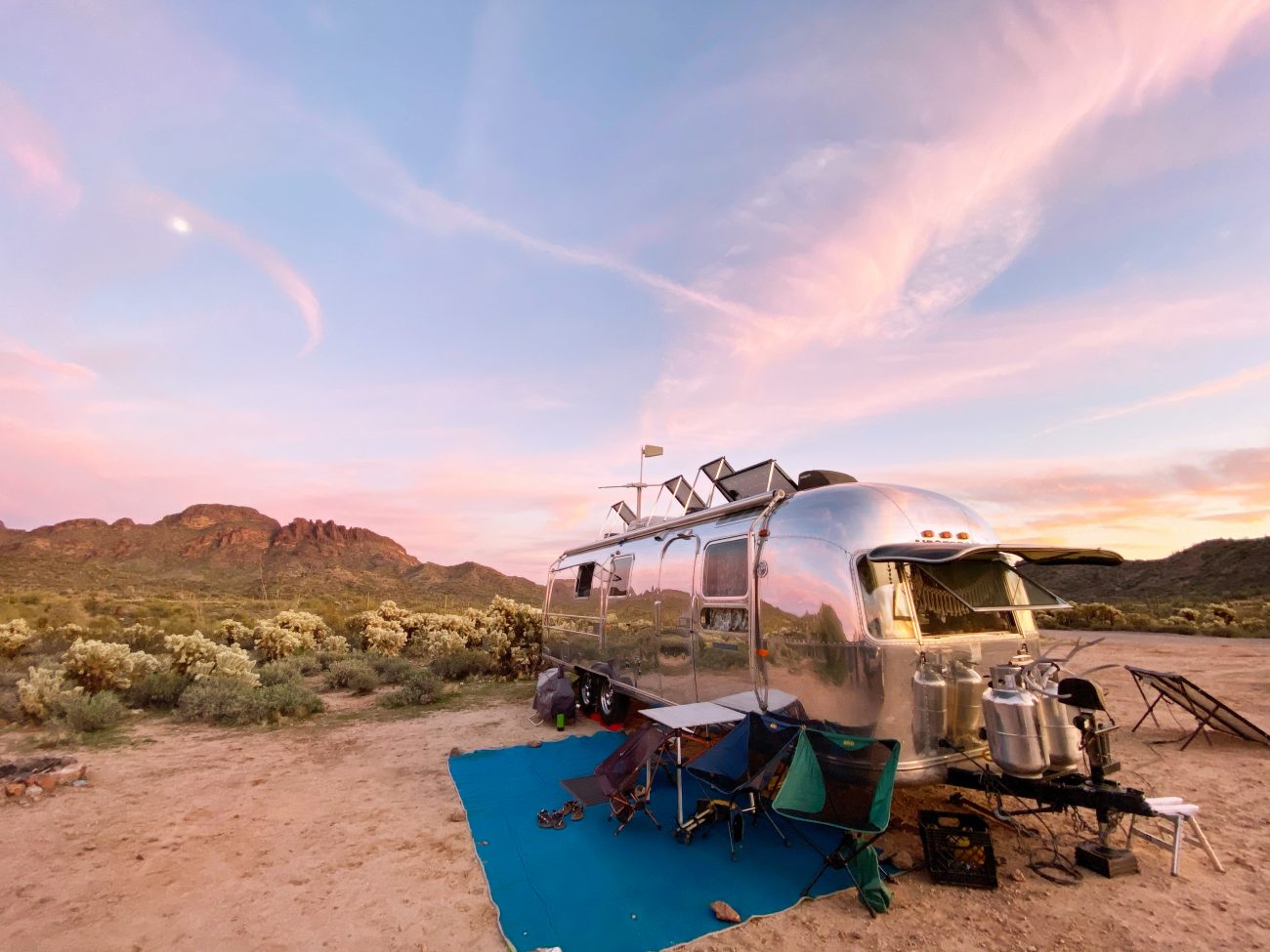 As you may know, we've been traveling full-time nearly 5 years! Seeing this beautiful country has been such an incredible adventure, and we're so grateful that you've chosen to follow along. This last year we realized that boondocking awakened something in us we didn't know was there - a deep desire to call some off-grid land our own!
As you can imagine, after seeing all the places, this wasn't an easy decision. We even visited some new states this year that we thought may be good choices to plant some roots, but in our hearts we knew where we wanted to be. And that's why we're currently in beautiful Arizona.

We fell hard for the desert and the people that live here. So we've spent the last year researching properties and even began working with a REALTOR to find a piece of land to call our own.

It's already been a roller-coaster of emotions. After a solid week of looking in the area that we love and striking out, we finally stumbled upon the most beautiful piece of land.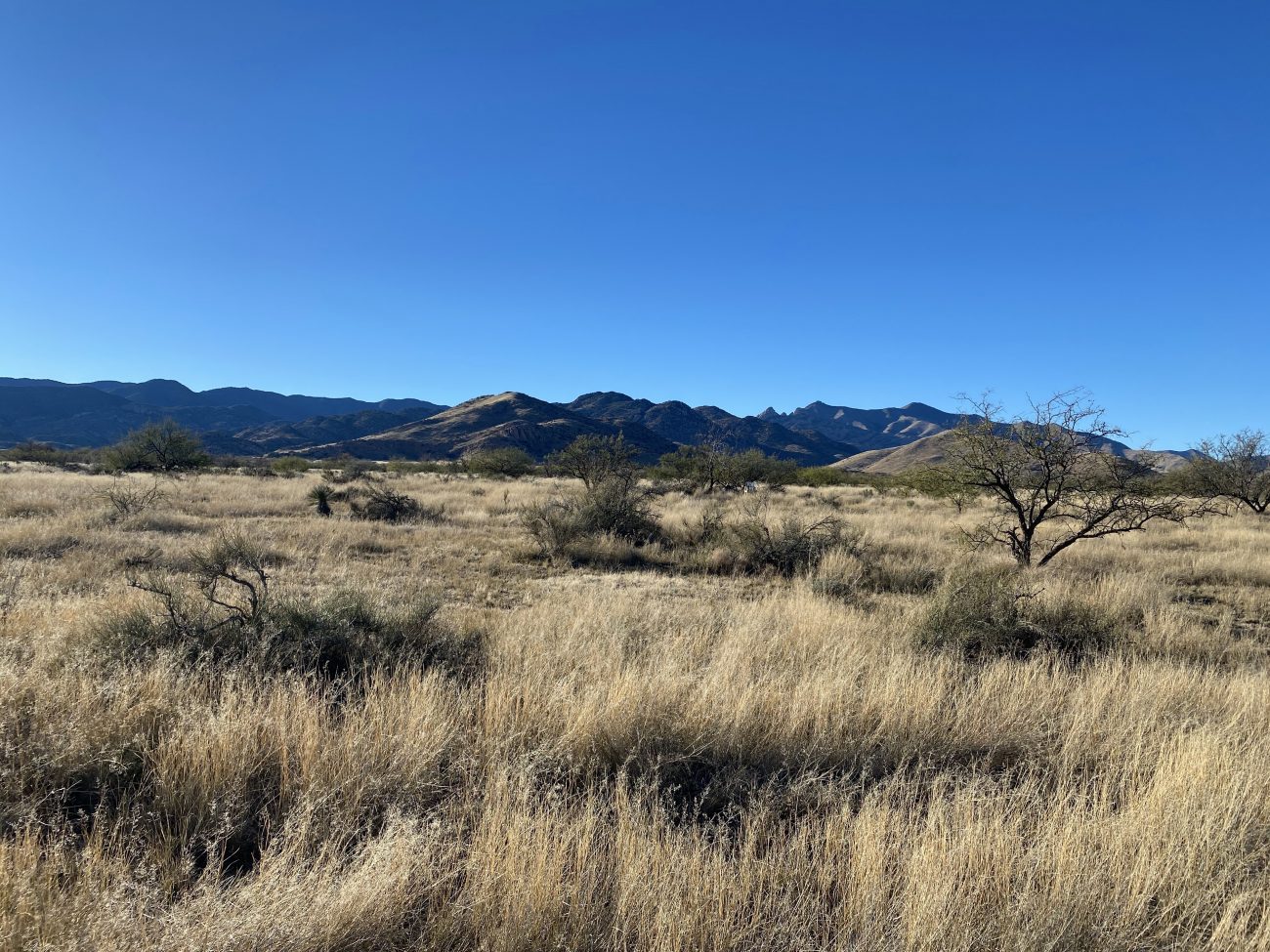 To most, this piece of property doesn't look like much, but for us...it was love at first sight. But as with any new adventure, there are stumbling blocks for us to overcome.
First, let's talk about what we're hoping to do and why.
What are we wanting to do?
We are looking for undeveloped, off-grid land as a place to put down some roots. While I believe travel will always be a part of who we are, we are very much looking forward to cultivating community, building a small homestead, growing our own food, becoming more self-sufficient, and pouring our heart and souls into a piece of property. We hope to create our own little oasis in the desert.
Why Arizona?
So many reasons. The desert is magical. The plants, the animals, and especially the people. The climate diversity alone is unmatched. We can be warm in the Sonoran Desert or drive north for a few hours and be in snow near Flagstaff this time of year. The State Parks, National Parks, and Recreation Areas are incredible, and there's so much to explore in just a short day trip. We cannot wait to experience more of this state.
Plus, we love the challenge of taking land that has literally nothing on it and turning it into something beautiful. We are interested in learning how to green the desert, and build an off-grid homestead from scratch.
Why Cochise County?
Yes, we're looking for land in southeastern Arizona. More specifically Cochise County. We have fallen in love with the idea of building our own home using unconventional, natural, and locally sourced materials. Now, I won't go into all the details just yet, but Cochise County has some of the most natural-building-friendly-rules out there. We are very much looking forward to helping others in the community with their projects, and learning first hand about alternative building methods.
All that to say - we're about to embark on an entirely new adventure that will test us in ways we can't even imagine yet. In case you hadn't noticed, we don't like to do things the easy way :)
Where are we in the process?
After long days of driving miles down dusty dirt roads, only to mark a bunch of locations off our list, we stumbled upon it. The sun was setting, the fields were golden, and the mountains were lit up. There may have been an angel choir singing. Every one of us loved this property, which is a big deal! Our REALTOR happened to be with us, and she believed it was zoned RU-4, which is a magic designation here in Cochise that allows you to build naturally with little restrictions. Thinking that it was zoned the way we needed, we were eager to put in an offer.
As our REALTOR was getting the paper work ready, we found out that it was NOT zoned RU-4. I did not take this news well…AT ALL.
After a day of heartache, many tears, and lots of research, I found that there may be a possibility of us getting this property re-zoned. We talked with the folks in the Planning and Zoning department of Cochise County and it sounded promising. But it will take some time, and nothing is for sure.
So that's where we are right now. Our offer has been submitted, countered and re-countered, and we finally settled on a price. Now our next step is to see if we can get it re-zoned before the purchase is finalized. This will take some time since the county only reviews these requests on the last Friday of every month.
We are so excited about the possibility of this land working out for us, and we're even more excited about sharing this new journey with all of you. We'll be documenting the process every step of the way, and wee hope you'll follow along with our family on this new adventure.
Cheers to making dreams come true!
Become a Tiny Shiny Homie!
Subscribe to our patreon-style community & help support our family so we can keep making things for you! Get early access to videos, special behind-the-scenes updates, curated music playlists, & goodies like exclusive stickers and name drops in our videos.
Signup & Become a Homie
Apparel
Grab a fun, comfy t-shirt & help support our family.
comments powered by

Disqus