Hamlin Beach, More Air Conditioning and Fun with Family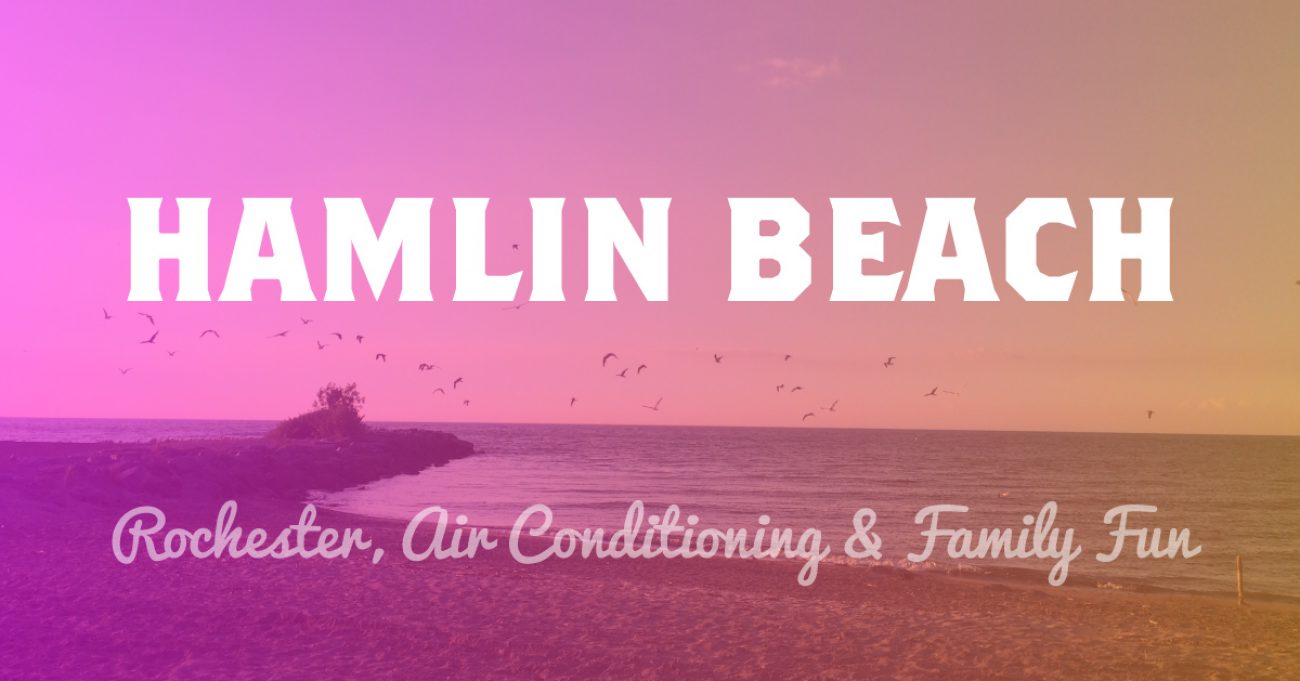 After our overnight at the Ferryboat place, it was onward and upward towards Rochester to get our second AC Unit installed. Since we only had a couple of days before we were scheduled at the RV shop we decided to try a State Park.
We love, love, love state parks, but they often don't have sewer hookups which kind of limits how long we can stay there. They can also be really hard to get a 38' rig in. In fact, it can be so hard that certain husbands may get really angry and just give up and pout. 
To be fair, there were a host of issues we ran into. The first one being that the parkway leading to Hamlin has about 5 or 6 bridges that were too short to fit our rig under. Thankfully we got through one of them in the center (it was an arched bridge), but then had to take the long way around. Also, they didn't have water hookups so we filled our fresh tank (too full apparently) only to have it spilling out on the road the whole time we were trying to back in. We had no idea what was going on so that was stressing us out.
At this point I was super frustrated, but Ashley kept a level head and found some seasoned travelers to help us out in the next loop over. Turns out one of them drove trucks for a living and I watched dumbfounded as he backed the dang thing into the spot his first try. I will confess, I felt like much less of a man at that moment.

THEN we realized that Beebop, our F350 had burped out a couple of quarts of transmission fluid from all the pushing and pulling. Turns out we must have pulled the emergency break on the trailer making a tight turn, causing the truck to work super hard, sparks to fly out the back of the RV and everything smelled like it was on fire. We didn't realize what was going on until a few minutes of that. Can't be good, right? We took it to a local Ford dealership the next day, and they said it had just gotten overheated had an emergency overflow. Everything else looked good for a 2002 engine with 220,000 miles, they said! Turns out they were idiots - but we'll get to that in a couple of posts.
I know it sounds like of hot drama so far at Hamlin Beach. And we were just getting into our spot. But thankfully, the park turned out to be the most beautiful place we'd ever seeen (so far).
Situated right on Lake Ontario, it was like a beach, a lake and a park all rolled into one. The weather was perfect, the sunsets were gorgeous and it had a great laid back vibe. Enough talking, let me show you.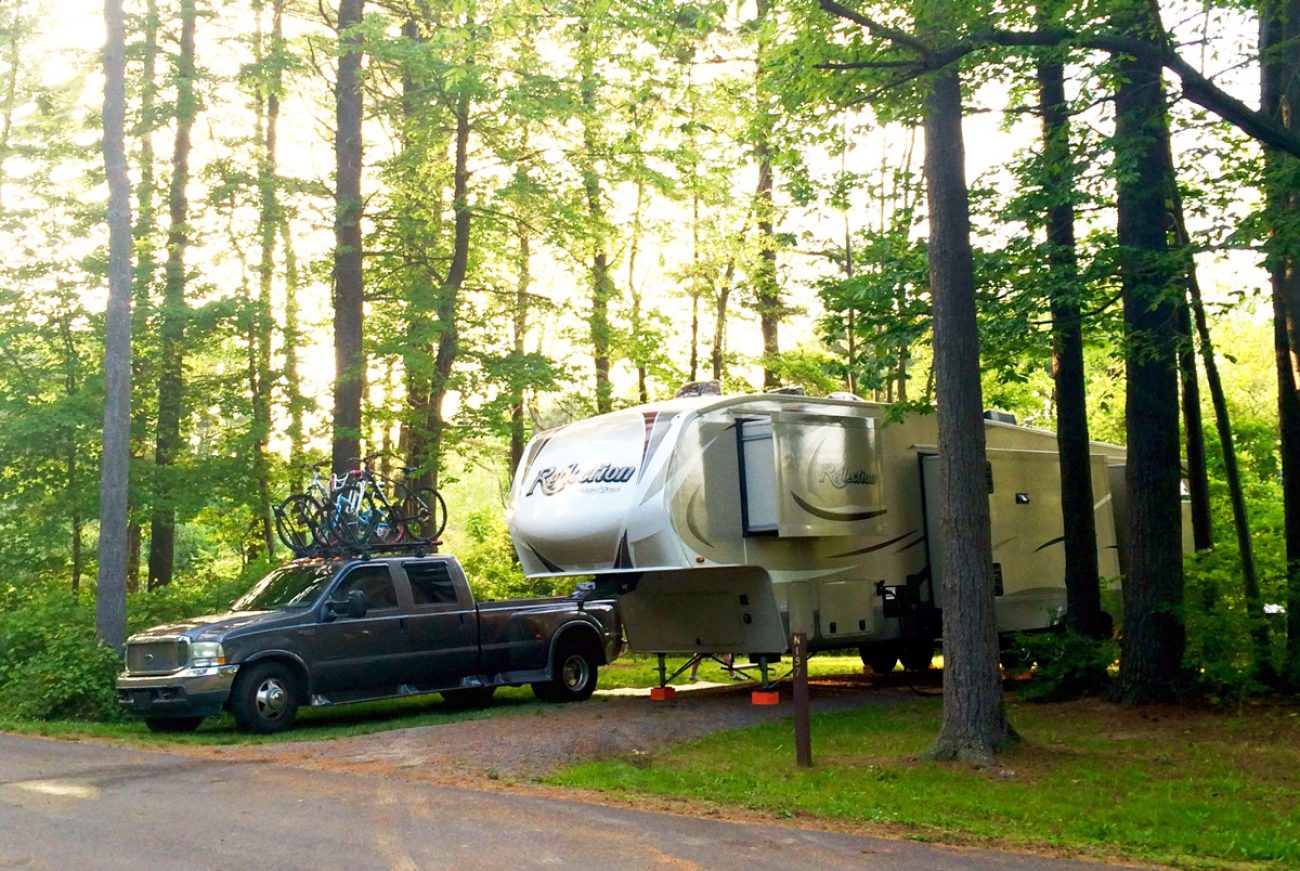 It looks so calm and peaceful! You'd never know the craziness it took to get it in there.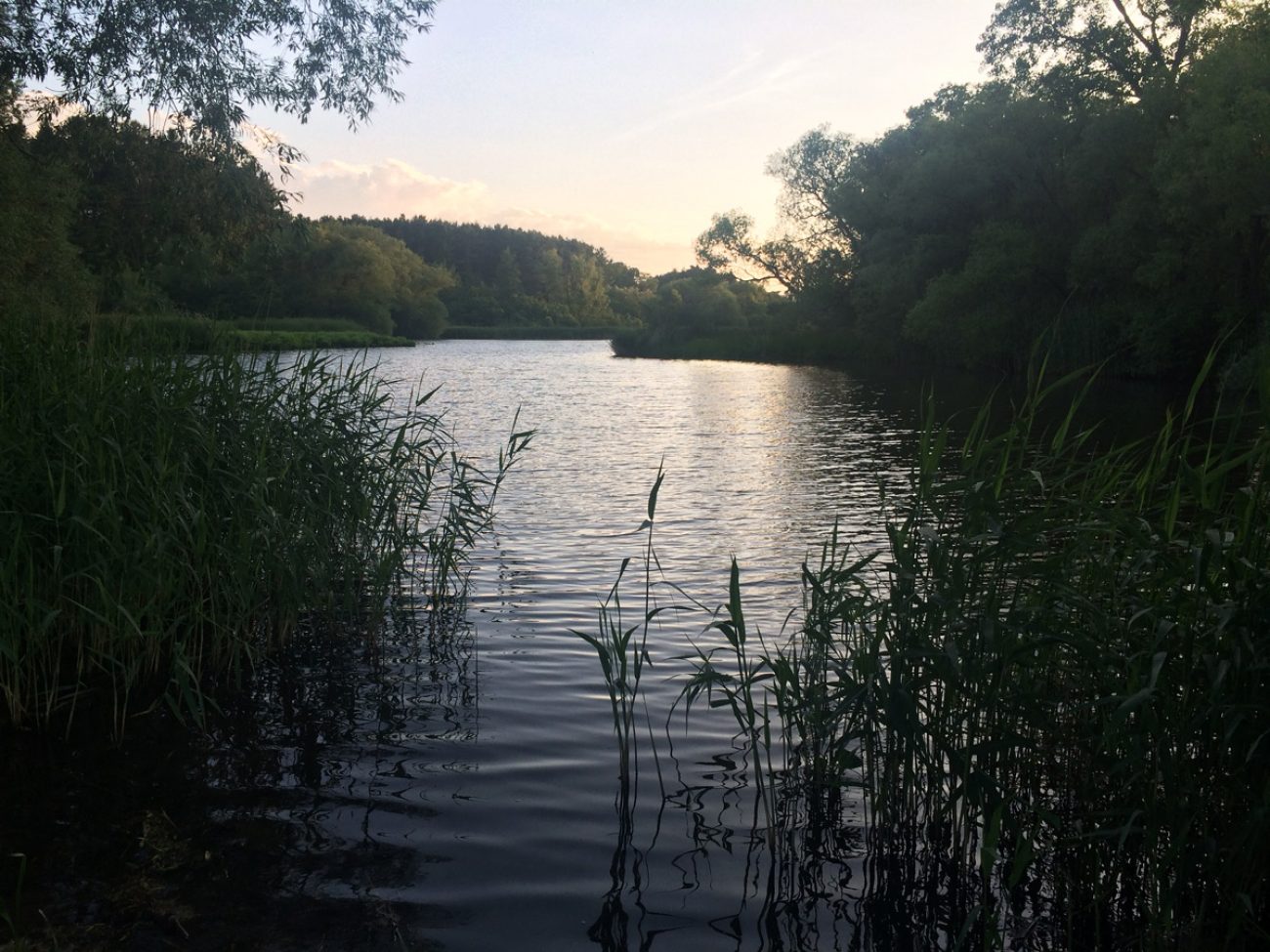 Be-au-ti-ful.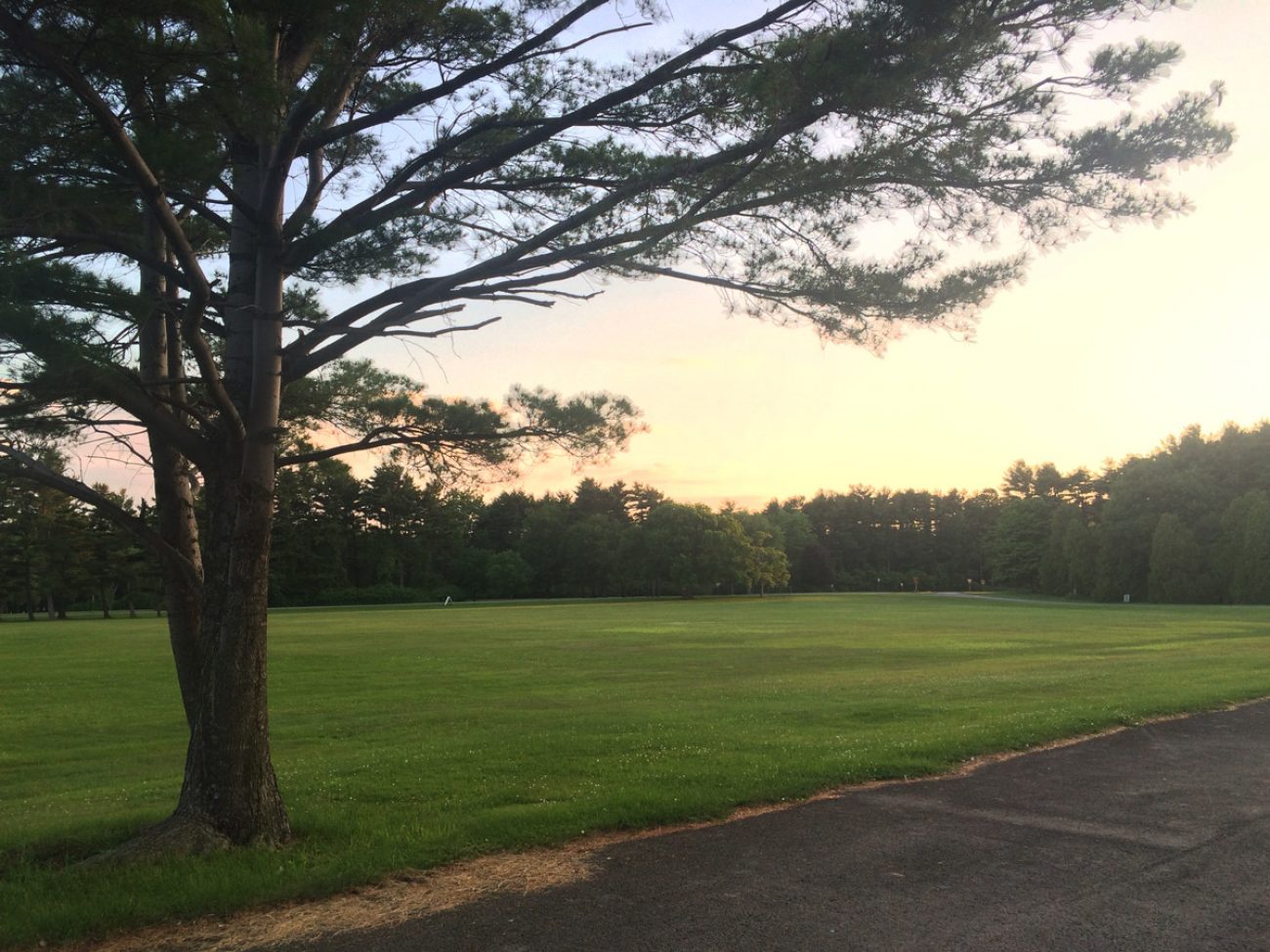 This place does grass and trees like no place else.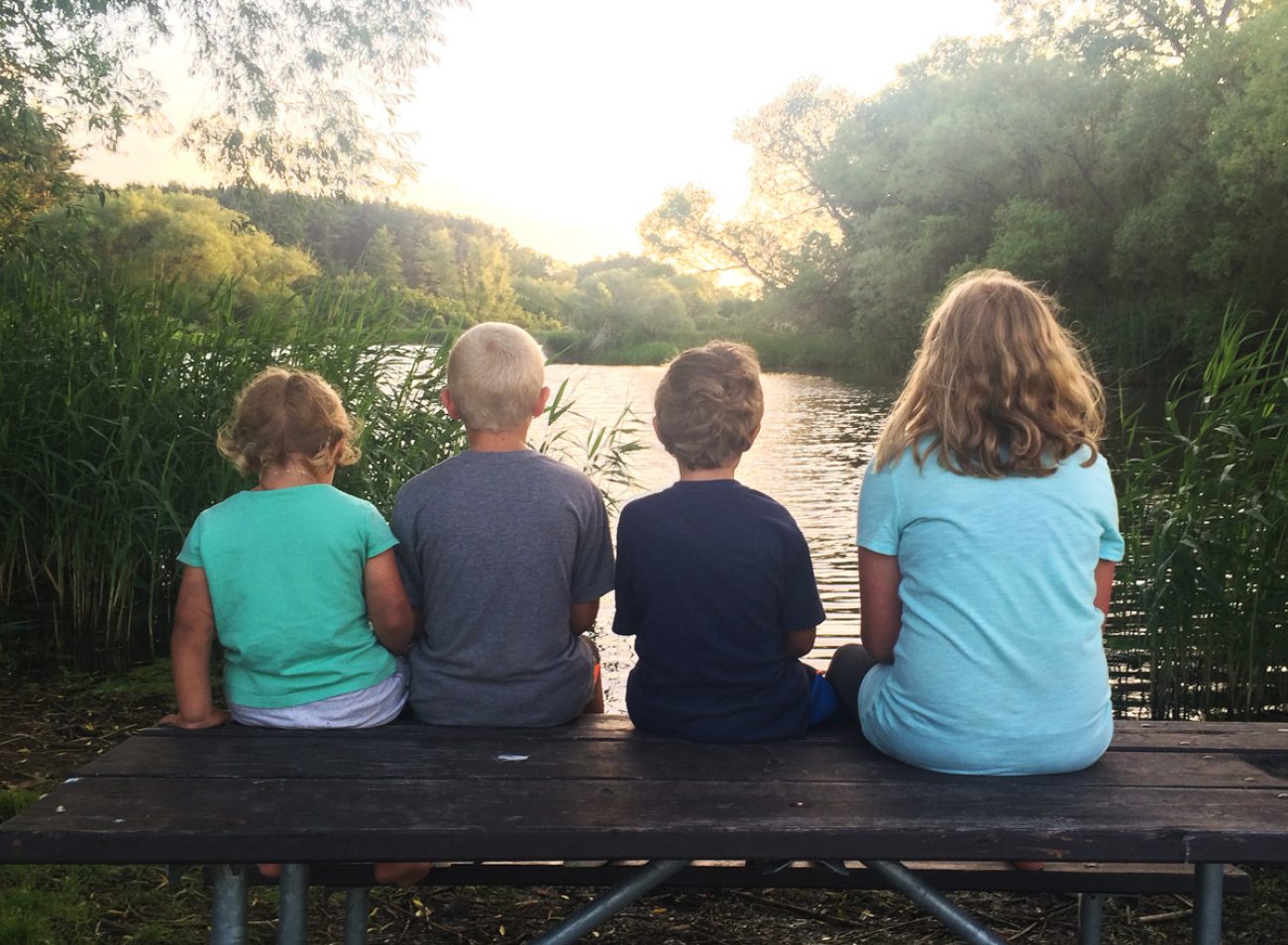 Kids scoping it out.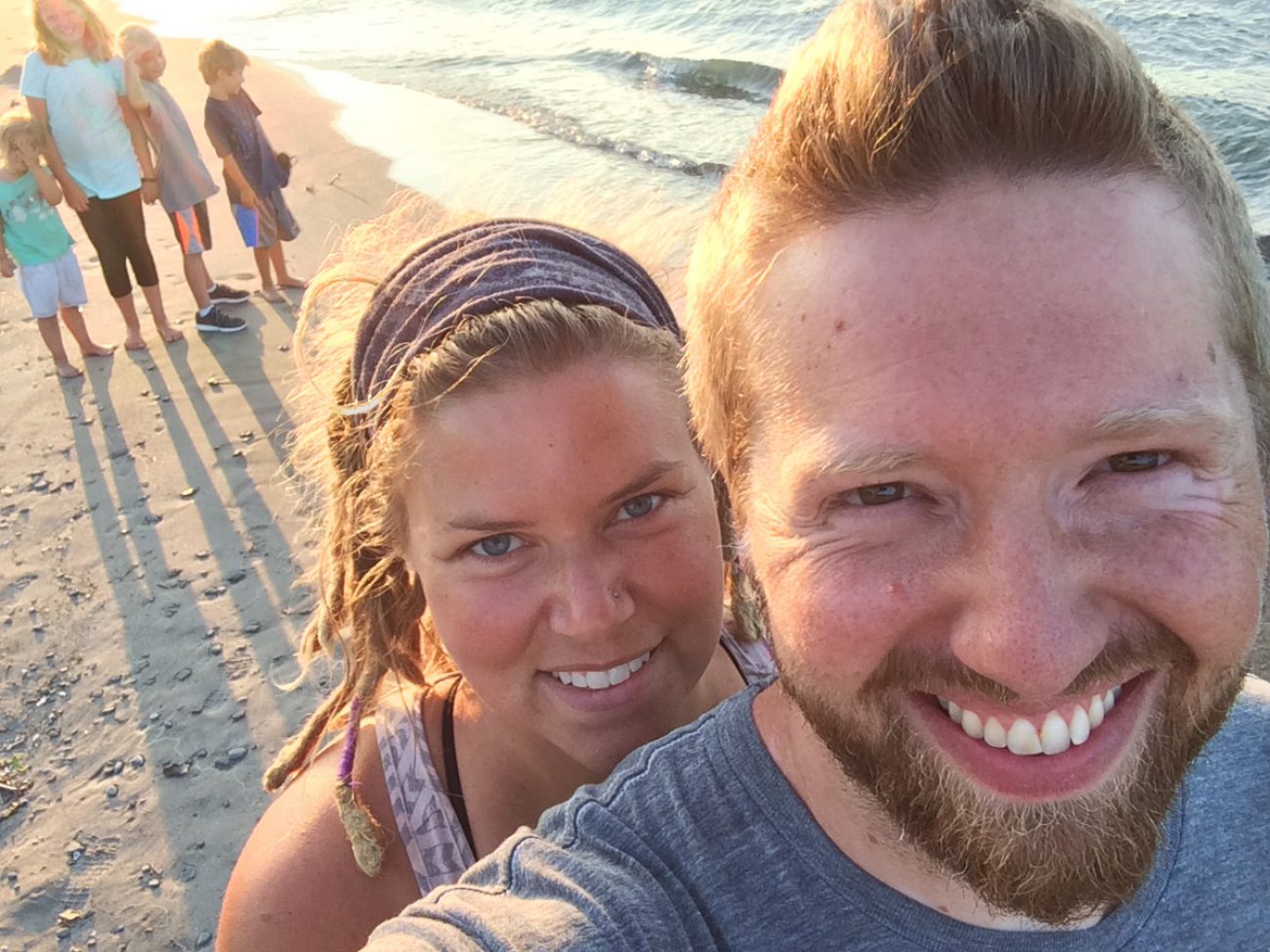 All of us!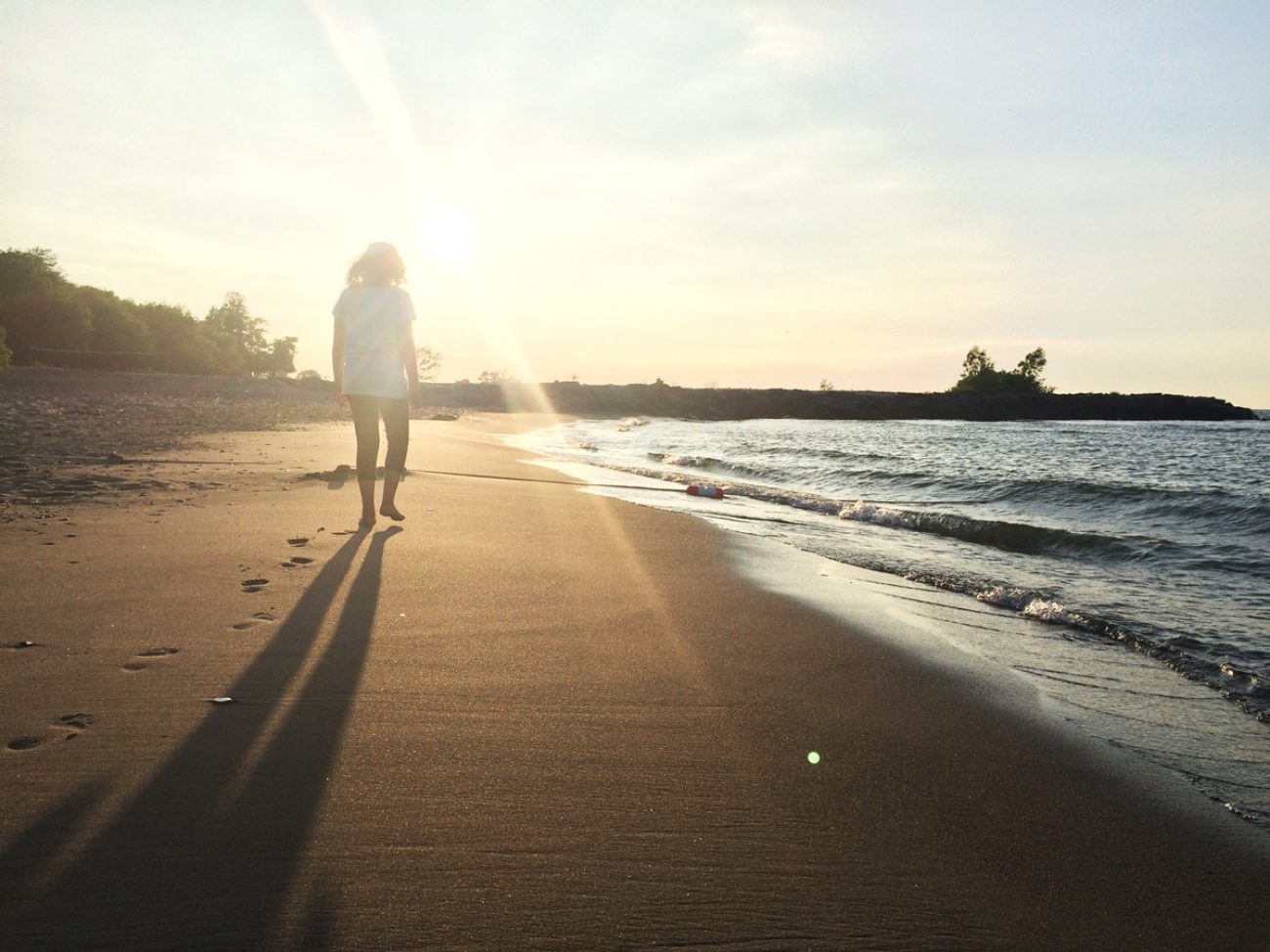 Go catch that sun, little girl.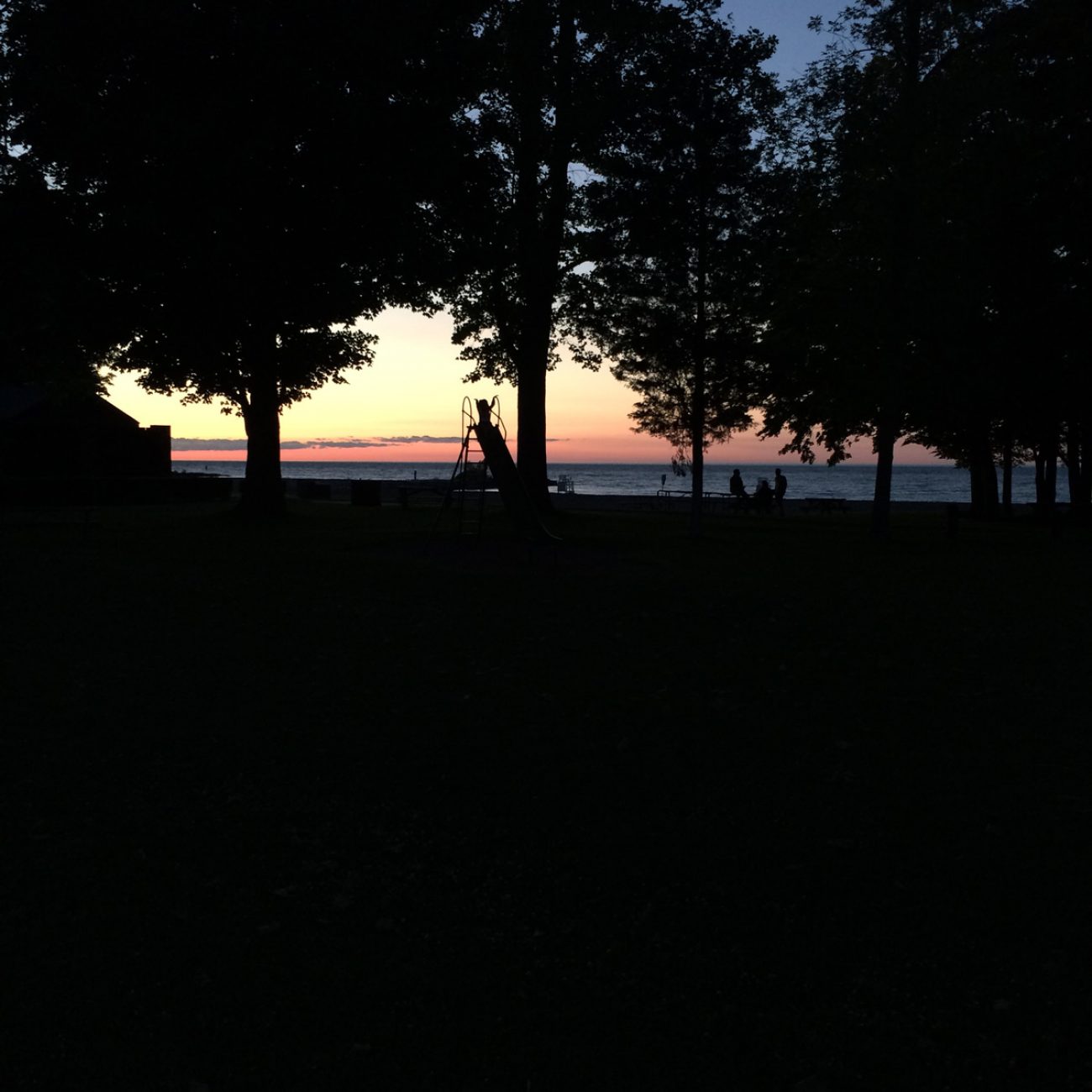 The sunset to end all sunsets.
Also, we were near Rochester, which had plenty to do! My Uncle Eric & Aunt Maureen + kids lived there - they gave us tons of suggestions, took us to some museums, invited us over to a barbeque and took us out for dinner. They win the hospitality award! It was so great to see them, and we're excited about meeting up with more family throughout the US as we travel more.
Our air conditioner install went great - and they even had some JT StrongArms in stock so we got those added to stop some of the bouncing and shaking when we walk around. Cost a little more than we were expecting, but the guys at Wilkins RV took great care of us. After the work we moved nearby to Timberline Lake Park, spent more time with family in Rochester and got rained on a bunch.
In case you were wondering, we hit up Strong's Museum and Rochester Museum and Science Center. Both were lots of fun!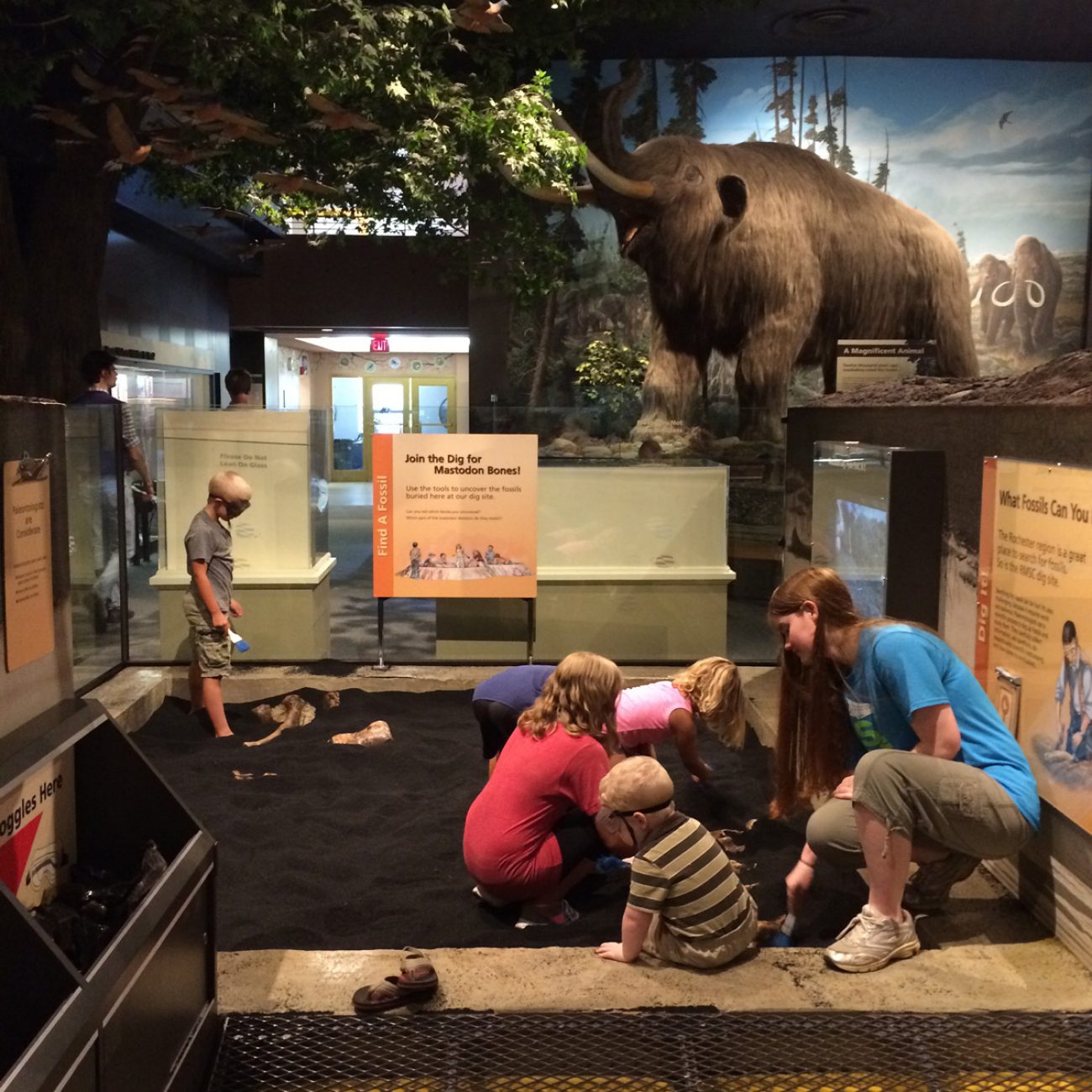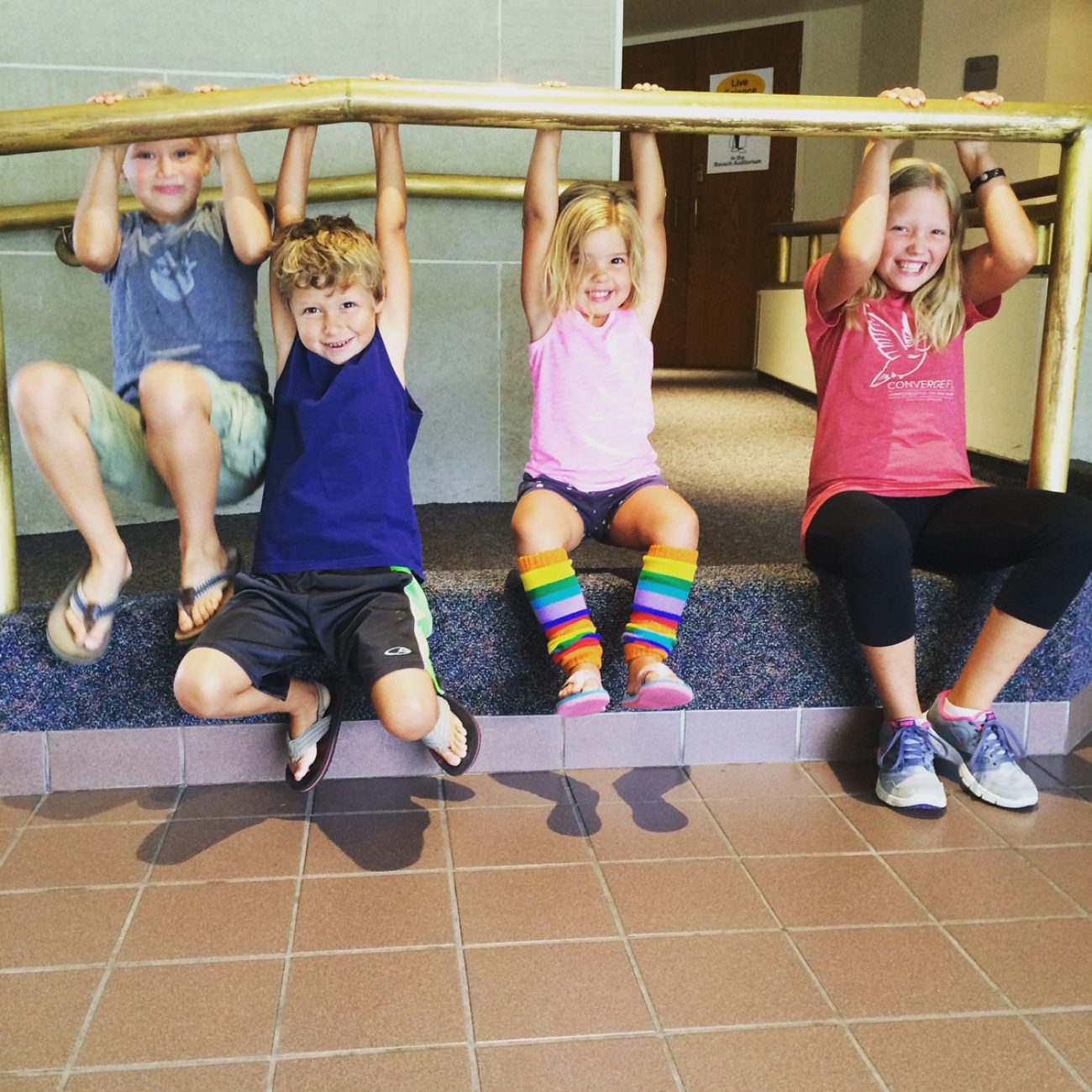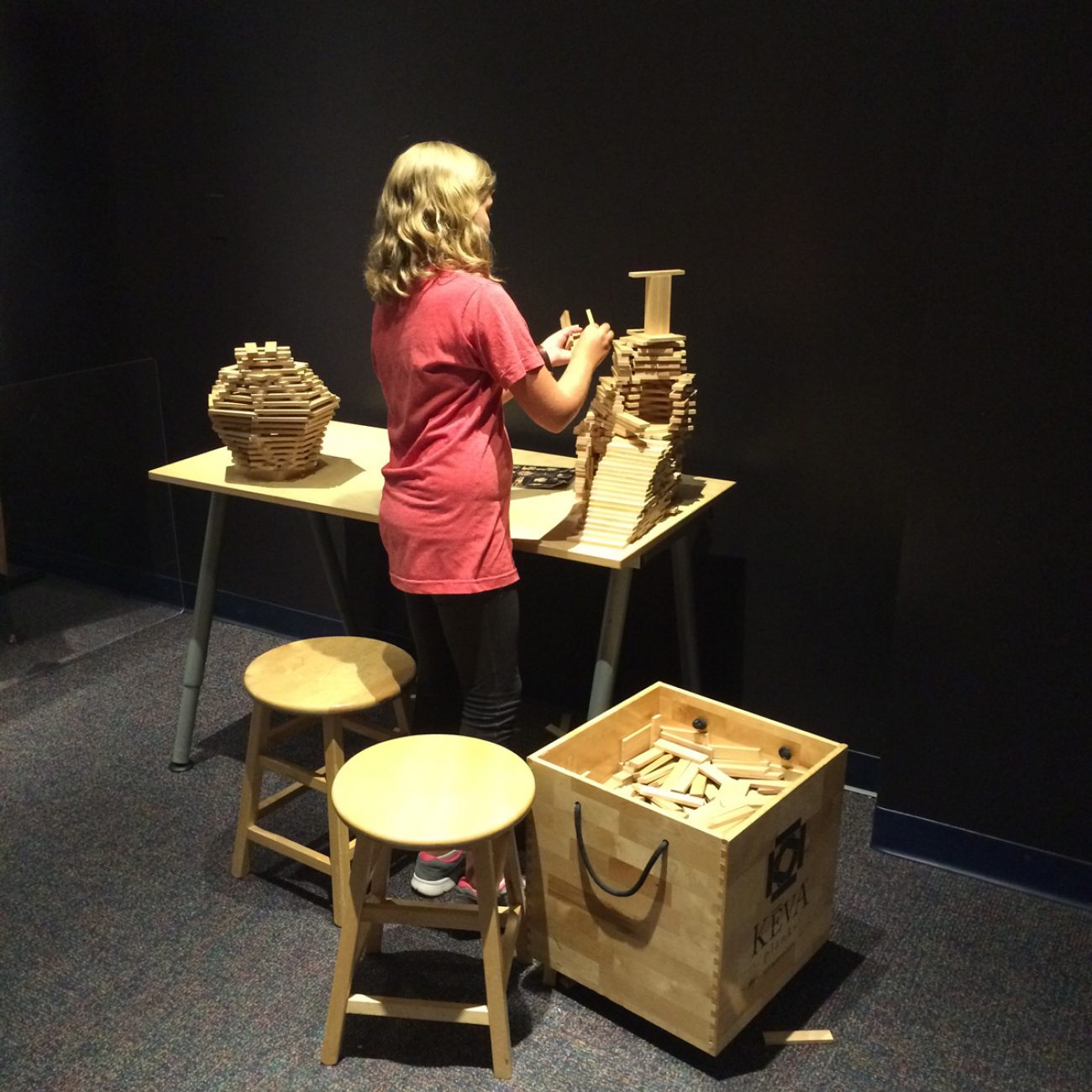 Become a Tiny Shiny Homie!
Subscribe to our patreon-style community & help support our family so we can keep making things for you! Get early access to videos, special behind-the-scenes updates, curated music playlists, & goodies like exclusive stickers and name drops in our videos.
Signup & Become a Homie
Apparel
Grab a fun, comfy t-shirt & help support our family.
comments powered by

Disqus