Hello, La Grande!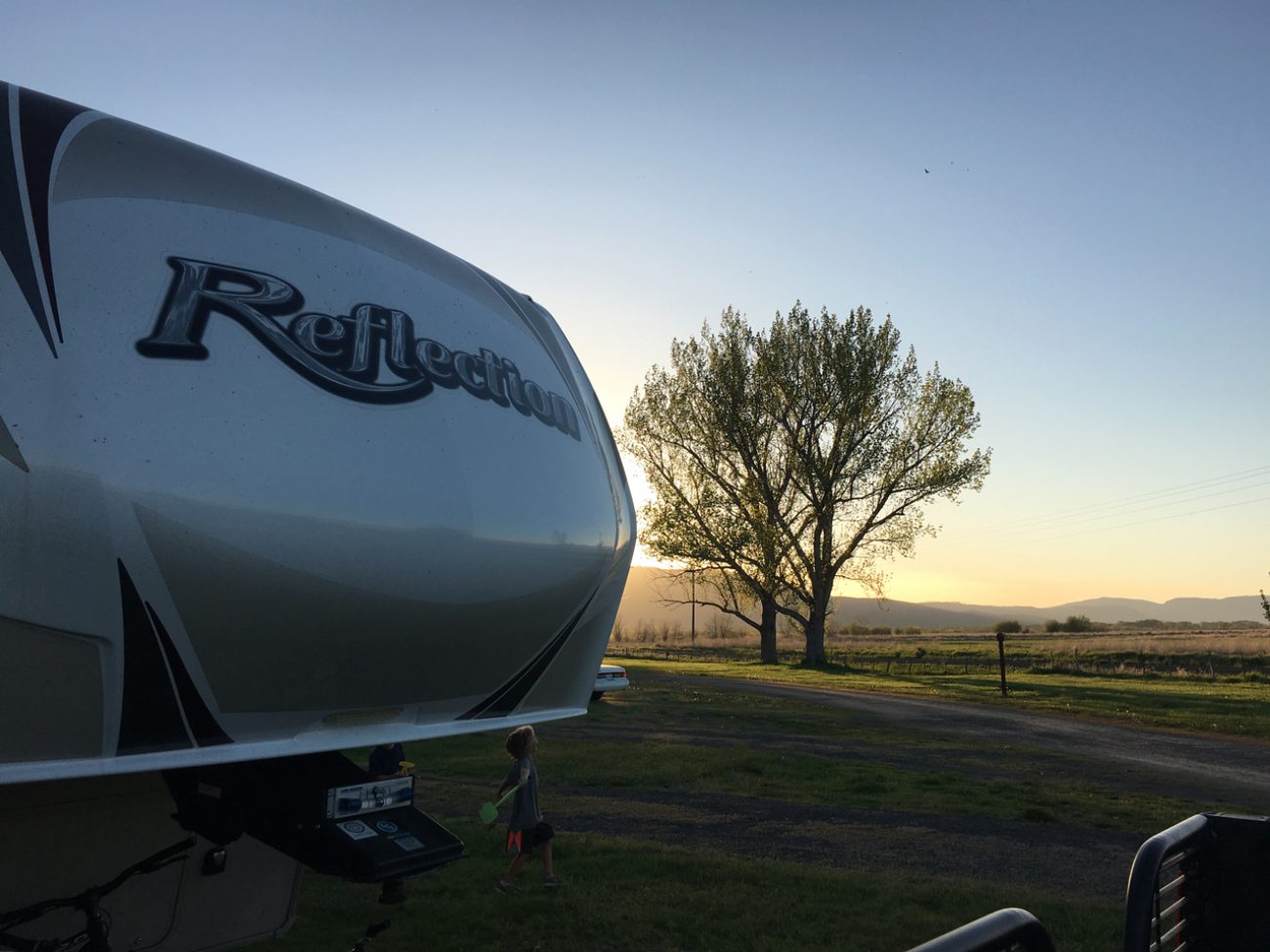 Fourteen hours of driving and an overnight in Salt Lake City, UT got us all the way to La Grande in just 2 days! We will never drive that far, that fast, again. Woah! We may have had to stock up on some caffeine to get us here but we made it!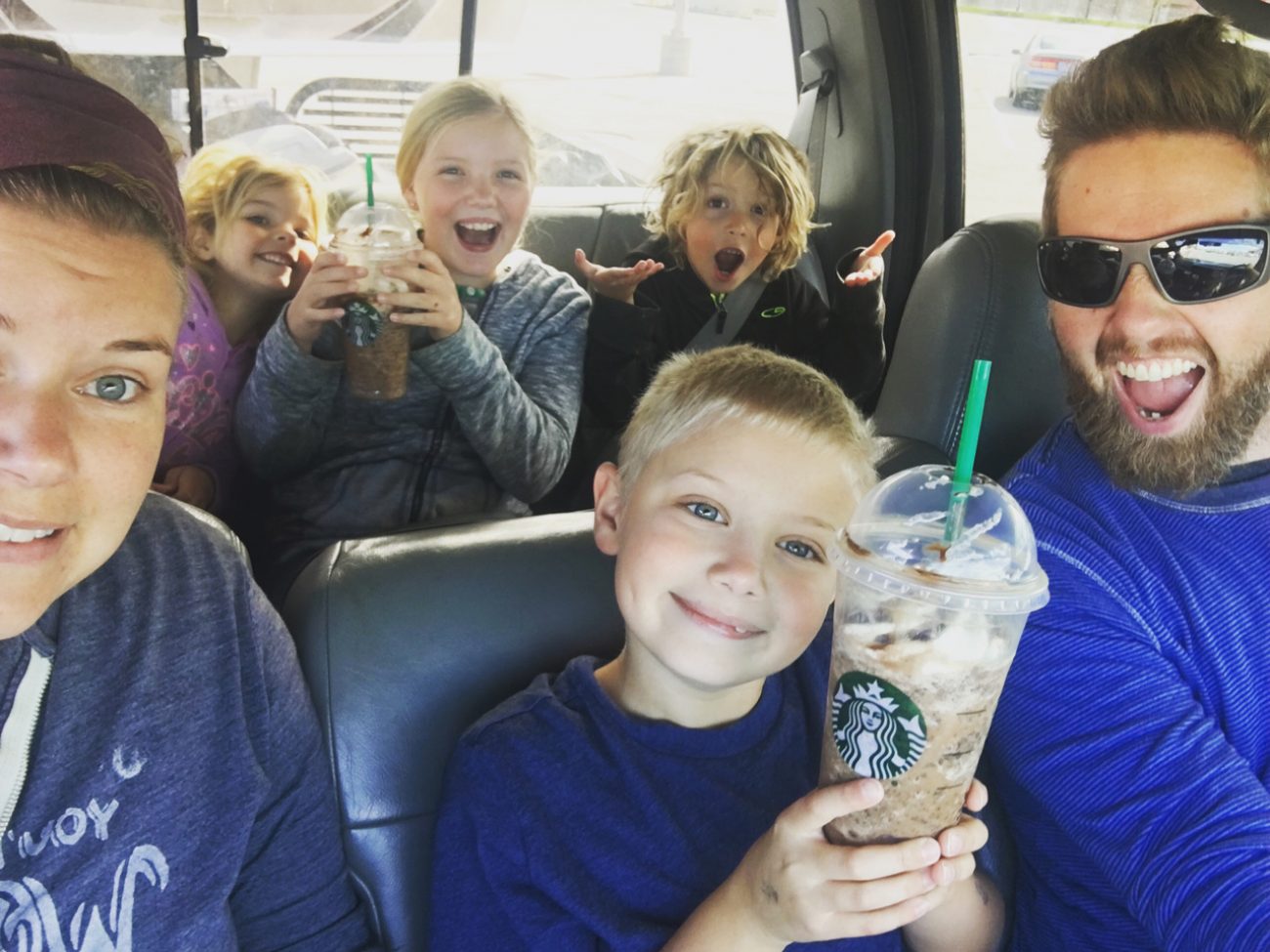 Man, it's beautiful here. It's a quiet, sleepy town that seems to be in a time warp, but in the best way possible. We're really looking forward to making new friends here and finding cool stuff to do in the area.
Since we were roughly 2 weeks earlier than we had planned, we were fortunate enough to have some down time and attempt to get get on somewhat of a schedule and some maintenance done on the truck and RV. 
First up was a bath for the RV!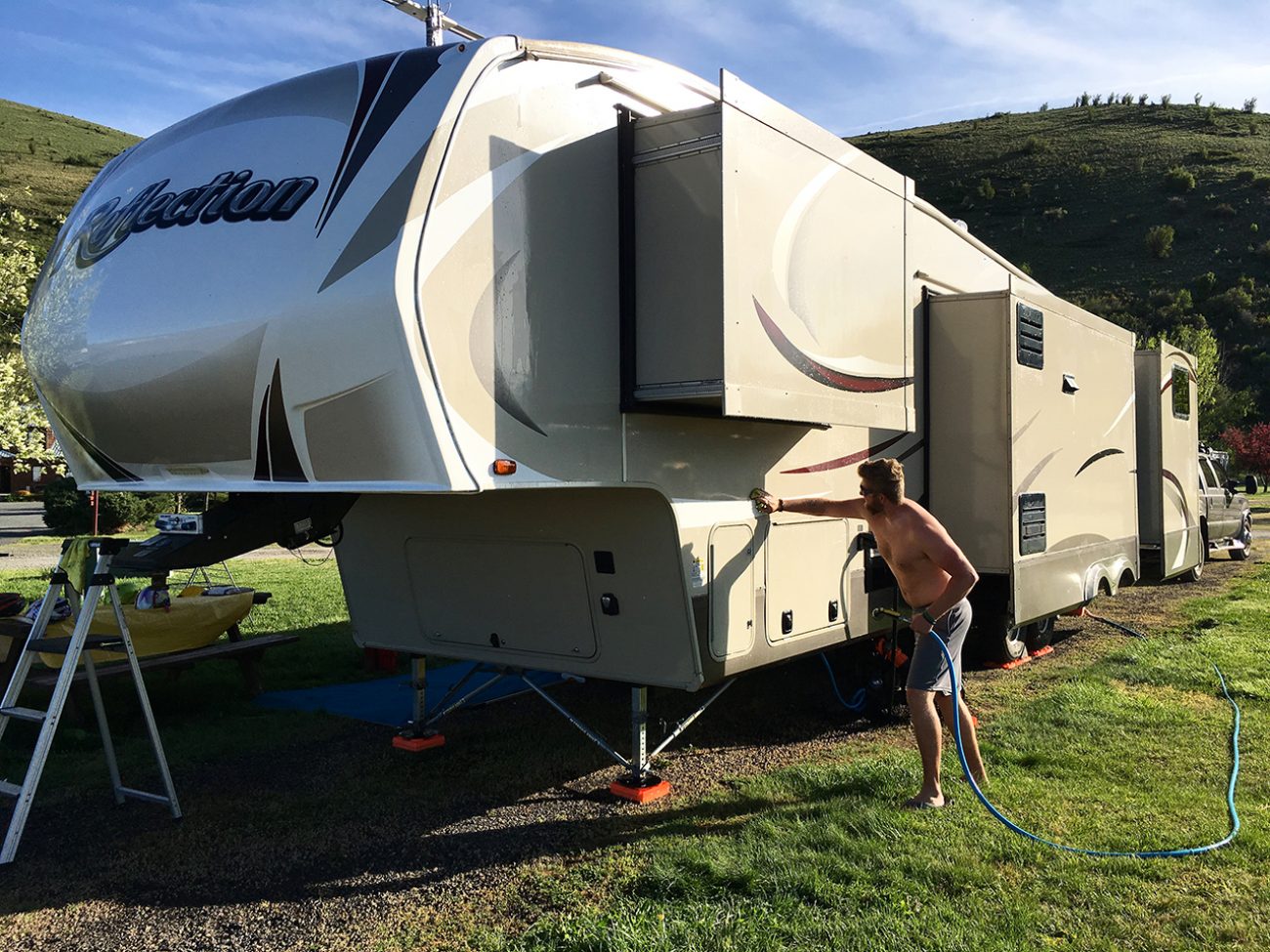 If you follow us on Instagram or Facebook you may have heard that we are downsizing...at least we hope we are! We have cleaned the RV, taken pictures of the inside, recorded a video tour,  and listed our lovely home on a few websites. Honestly, I'm a bit discouraged. I really thought it would be a quicker process. I thought it would have sold quick, but I guess it's way different than selling a house. It doesn't help that we are way up in the eastern corner of Oregon. Not the best location to sell an RV. 
We are hoping it goes to another full-time family since it's already set up with the bunk room and the standing desk office area. We have added so much personality to this home on wheels and we would love to see it go to a great family.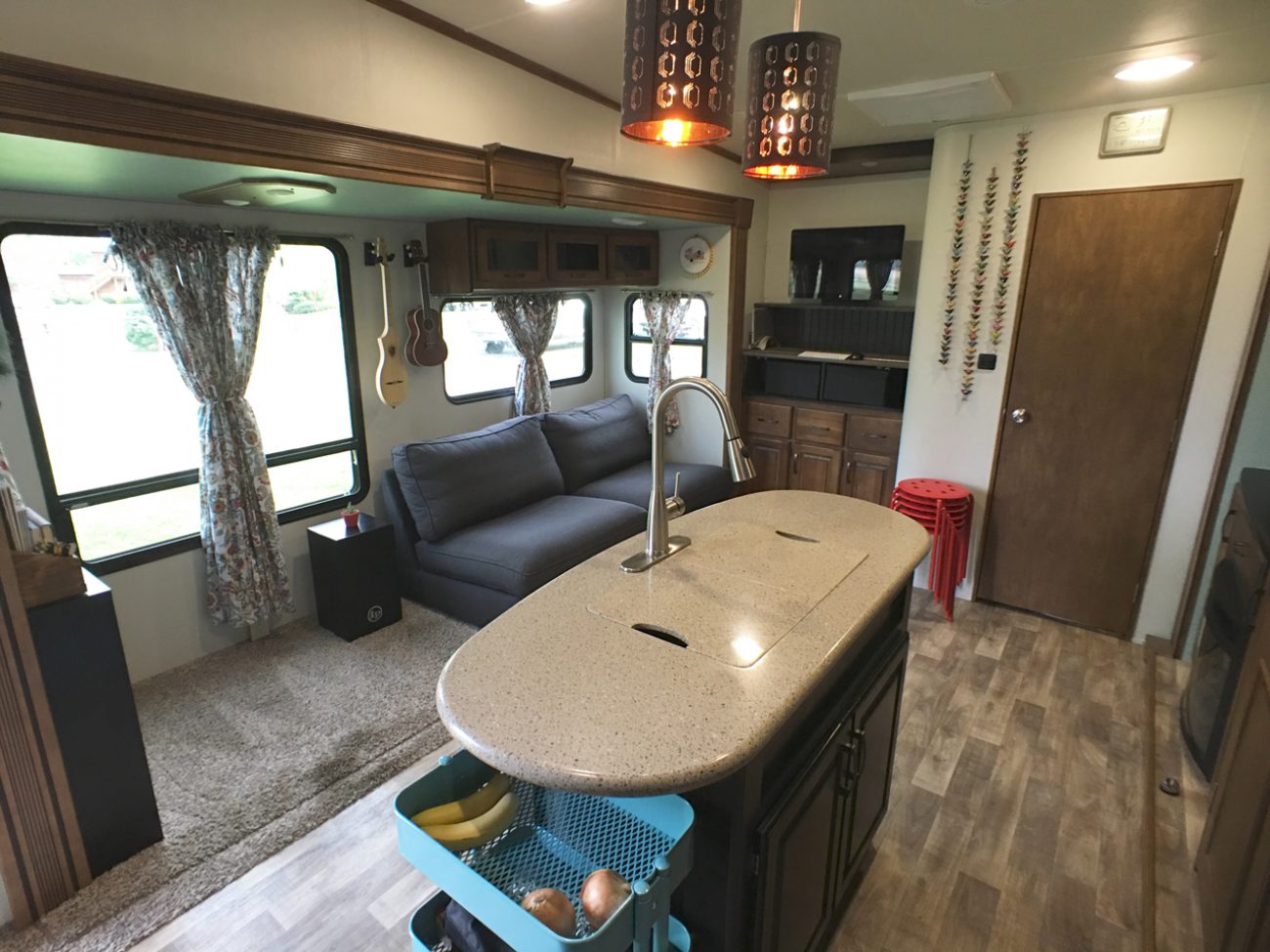 We took it to a service department to get a couple things fixed and to get it in tip-top shape for new owners. We are really happy to report that there are no major issues and we are fixing a couple cosmetic issues now! Rocksteady will be good to roll real soon!
While we wait for the perfect buyers for our RV, Rocksteady, we are searching for an Airstream. A Barestream... if you will! We are looking in the 28 foot to 31 foot range. In fact, we found one in Washington and made the 7 hour drive to go look at it. We were so excited, thinking this could be it, but when we got there and started looking around, it just didn't feel right. It didn't feel like it was meant for us. We told him that we would think about it and call him in the morning.
We set up our tent at Deception Pass State Park and stayed one night.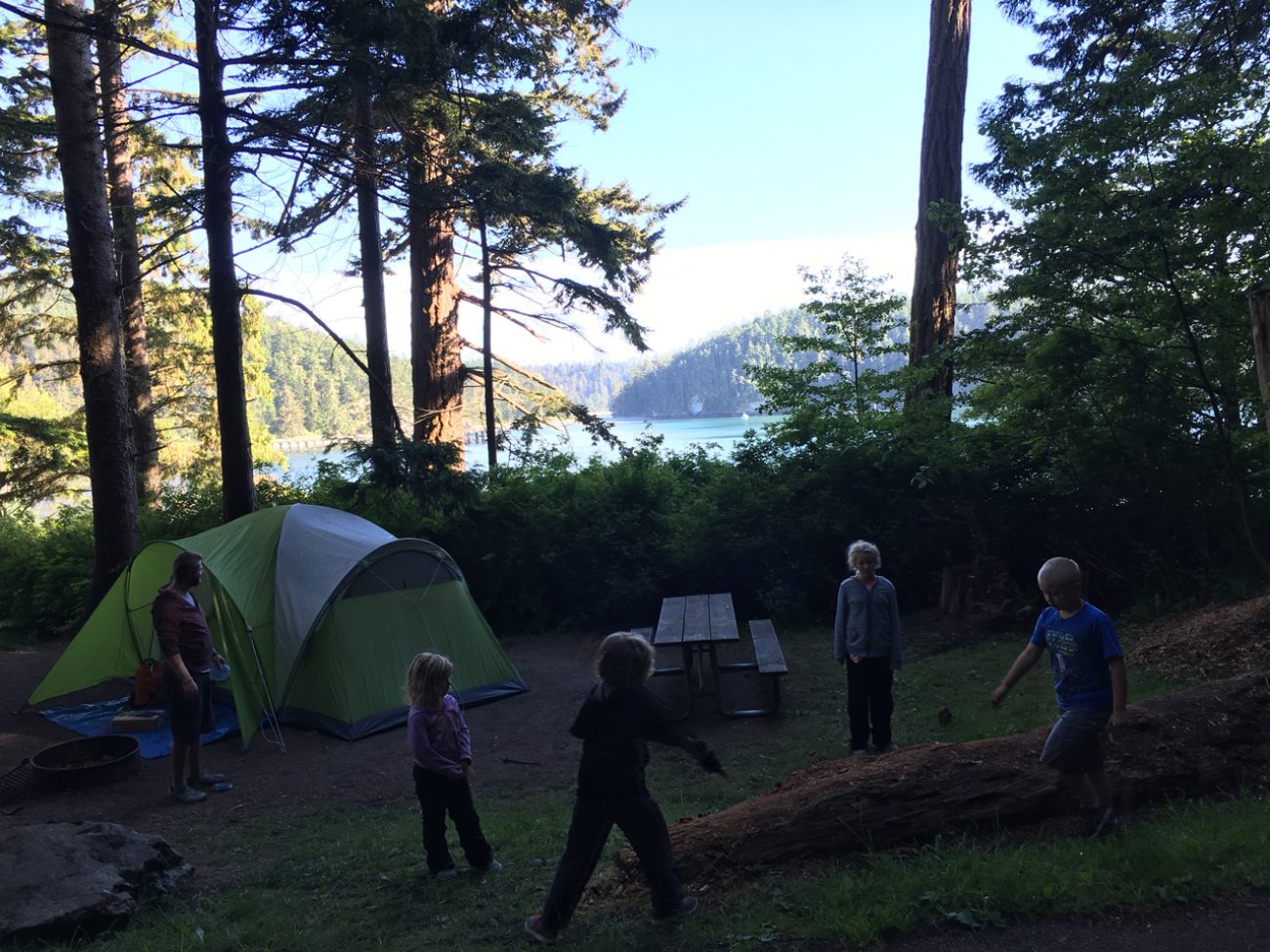 It was such a beautiful place and made us really miss traveling. Washington State is a MUST visit on our list. I can't get over how beautiful it was and we were just in one small town. The longer we're out west, the longer we find our selves wanting to stay out here. I can't wait to explore more this fall!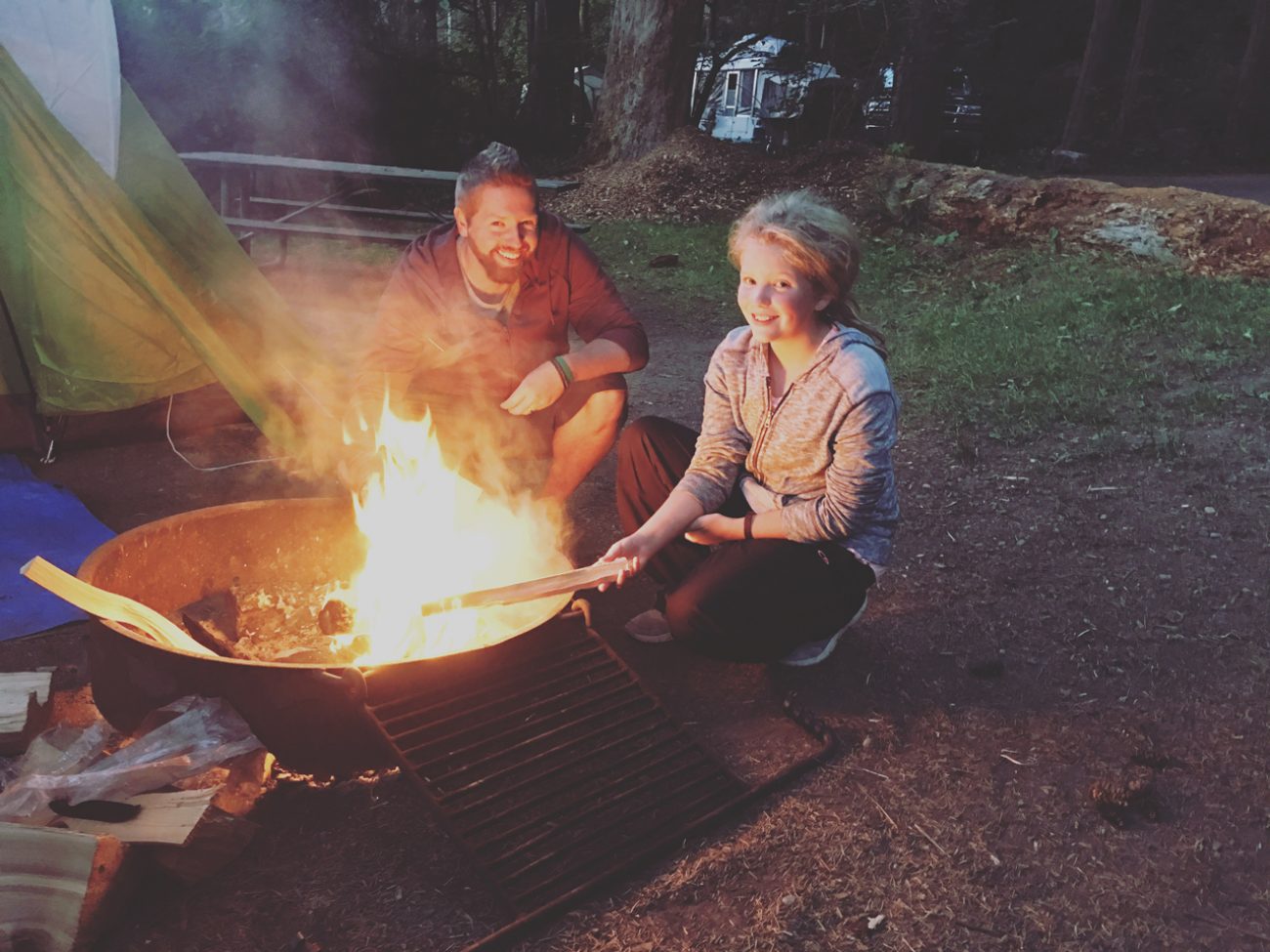 We had such a blast camping with the kids we are already planning our next camping adventure! We love waking in nature, smell of the campfire still burning, slight fog in the air, smell of the ocean.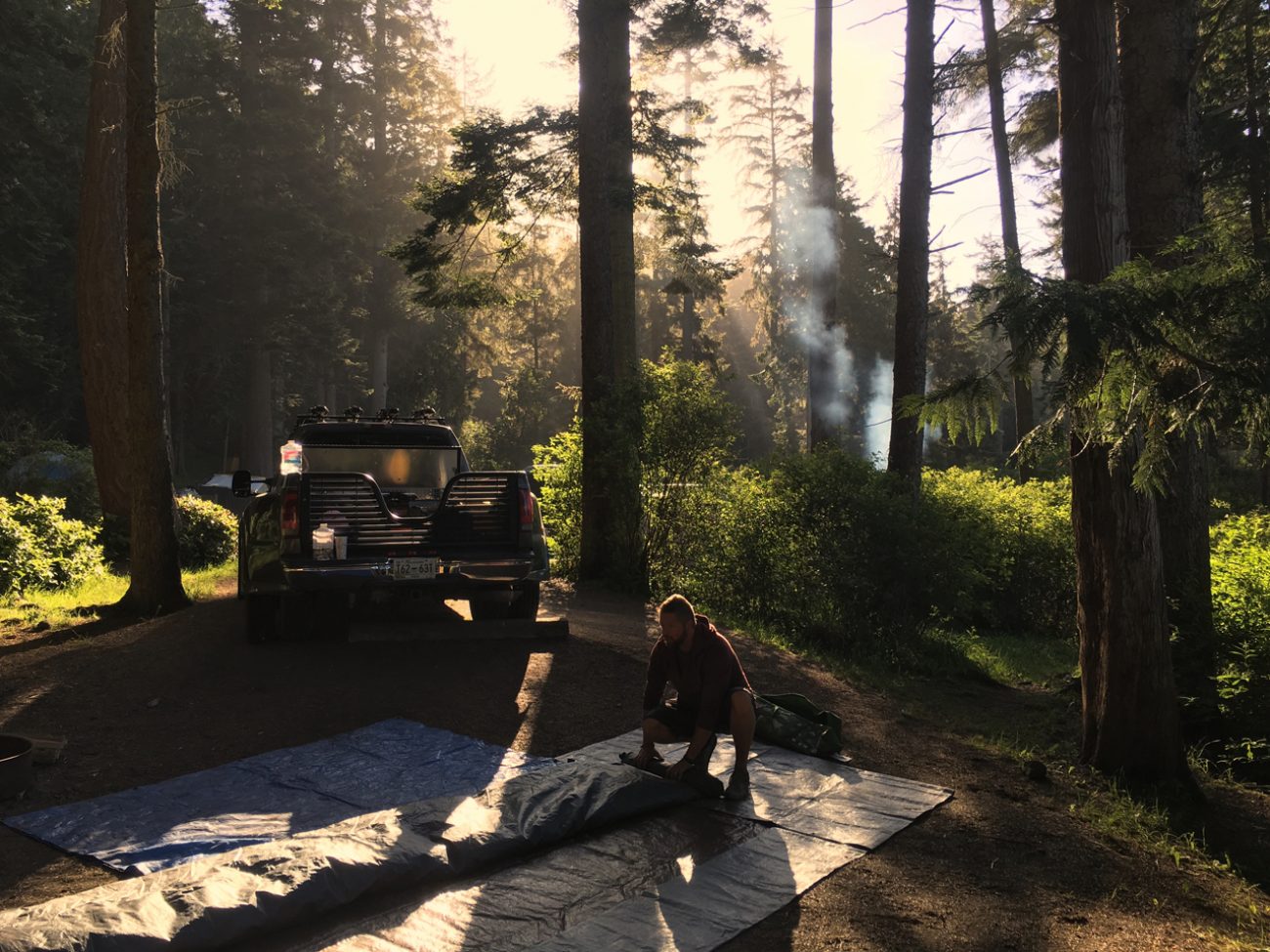 In the morning, we packed up and made some calls. We just determined that this airstream wasn't for us. There were lots of reasons but we are learning to trust our instincts and as much as we loved the trailer, it just didn't feel like it was meant to be. 
We made the 7 hour trek back home to La Grande, OR a bit defeated but we are confident that there is a plan. We just don't know what that plan is. We are still looking for the right home. We know it's out there, just waiting for us to find it. And we are believing that there is a family out there who would be perfect fit for our current home.
In the mean time, if you know of a family searching for a 5th wheel with a bunkhouse, send them our way! 
We hope we will be able to fill you in on fun things to do around Eastern Oregon this summer. If you're in the area, come visit us!
Become a Tiny Shiny Homie!
Subscribe to our patreon-style community & help support our family so we can keep making things for you! Get early access to videos, special behind-the-scenes updates, curated music playlists, & goodies like exclusive stickers and name drops in our videos.
Signup & Become a Homie
Apparel
Grab a fun, comfy t-shirt & help support our family.
comments powered by

Disqus