Looking Back at 2018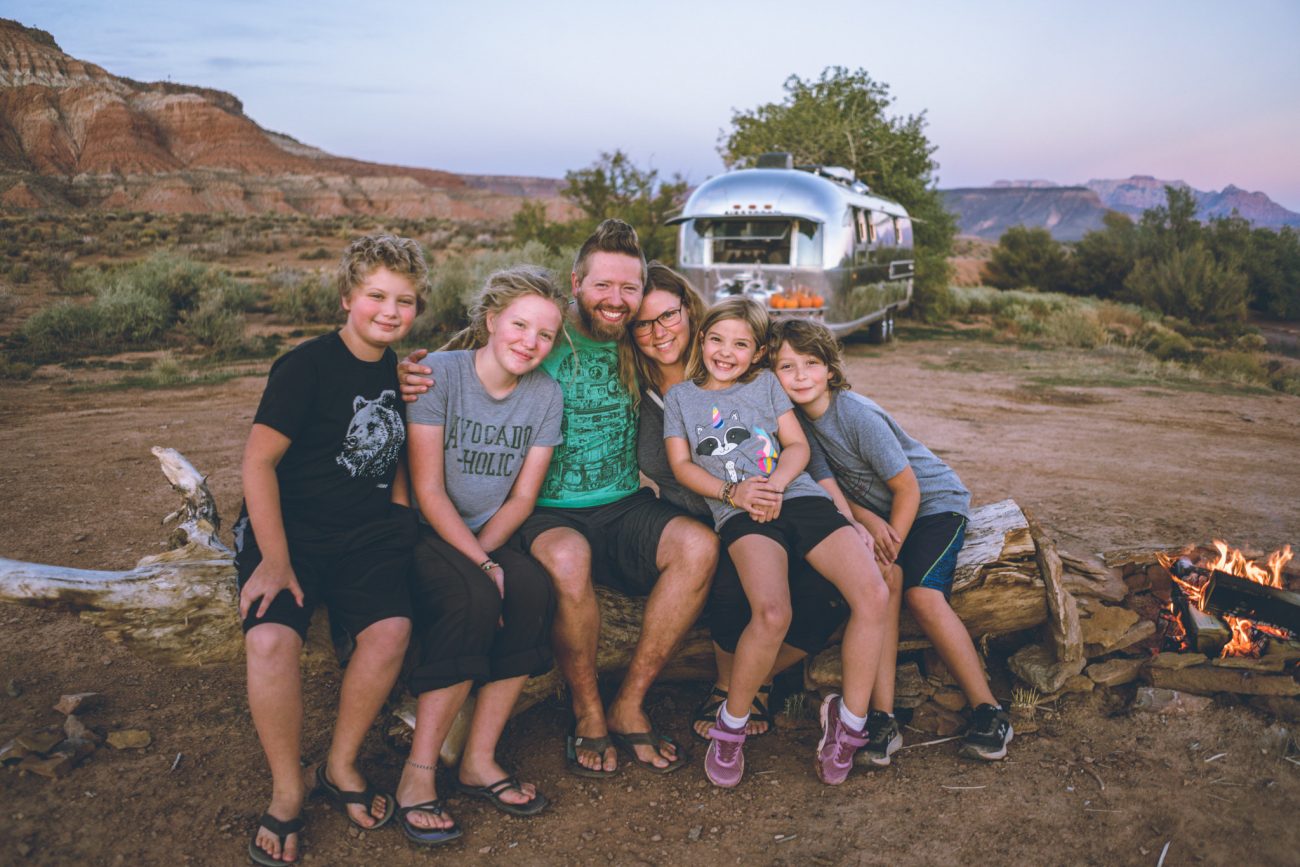 What. A. Year.
We have some epic plans for 2019, but wanted to take a quick look at all we accomplished during 2018 before we talk about our goals for this new year.
At times I felt as we weren't doing enough, but looking back we actually did a ton of fun things this last year! Let's talk a look, shall we?
In 2018 we visited 17 National Park Systems!
Coronado National Monument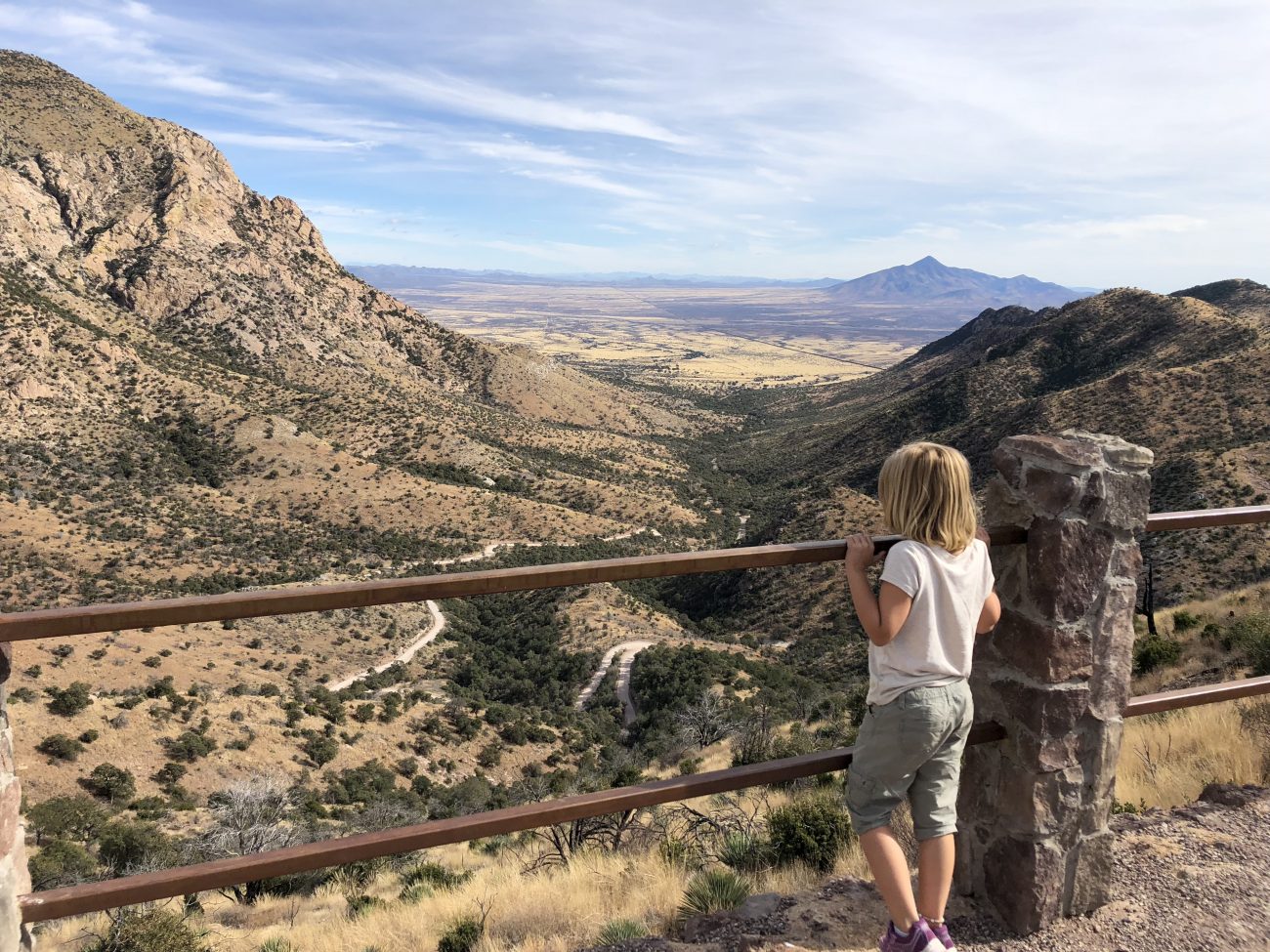 Organ Pipe National Park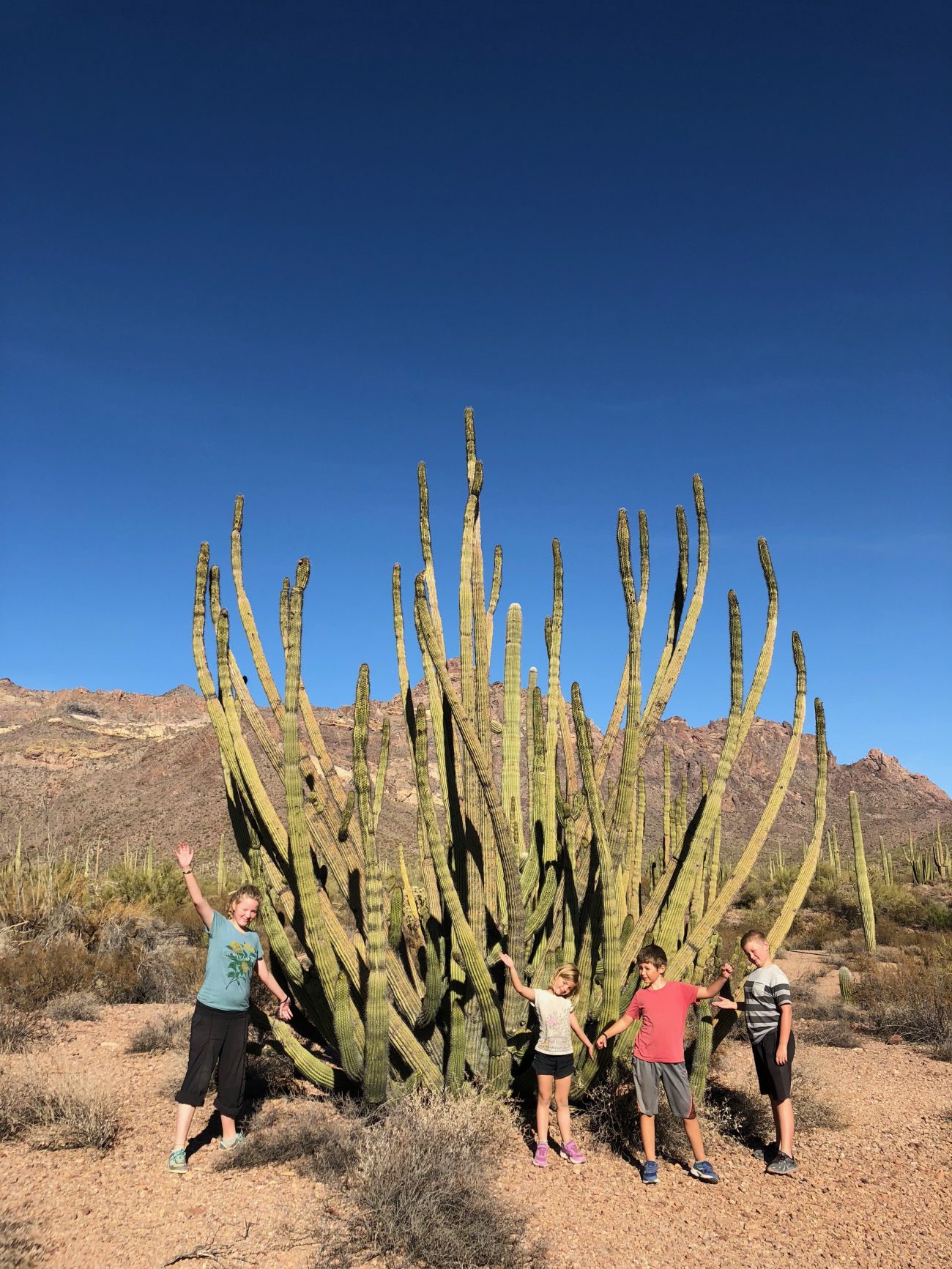 Casa Grande Ruins National Monument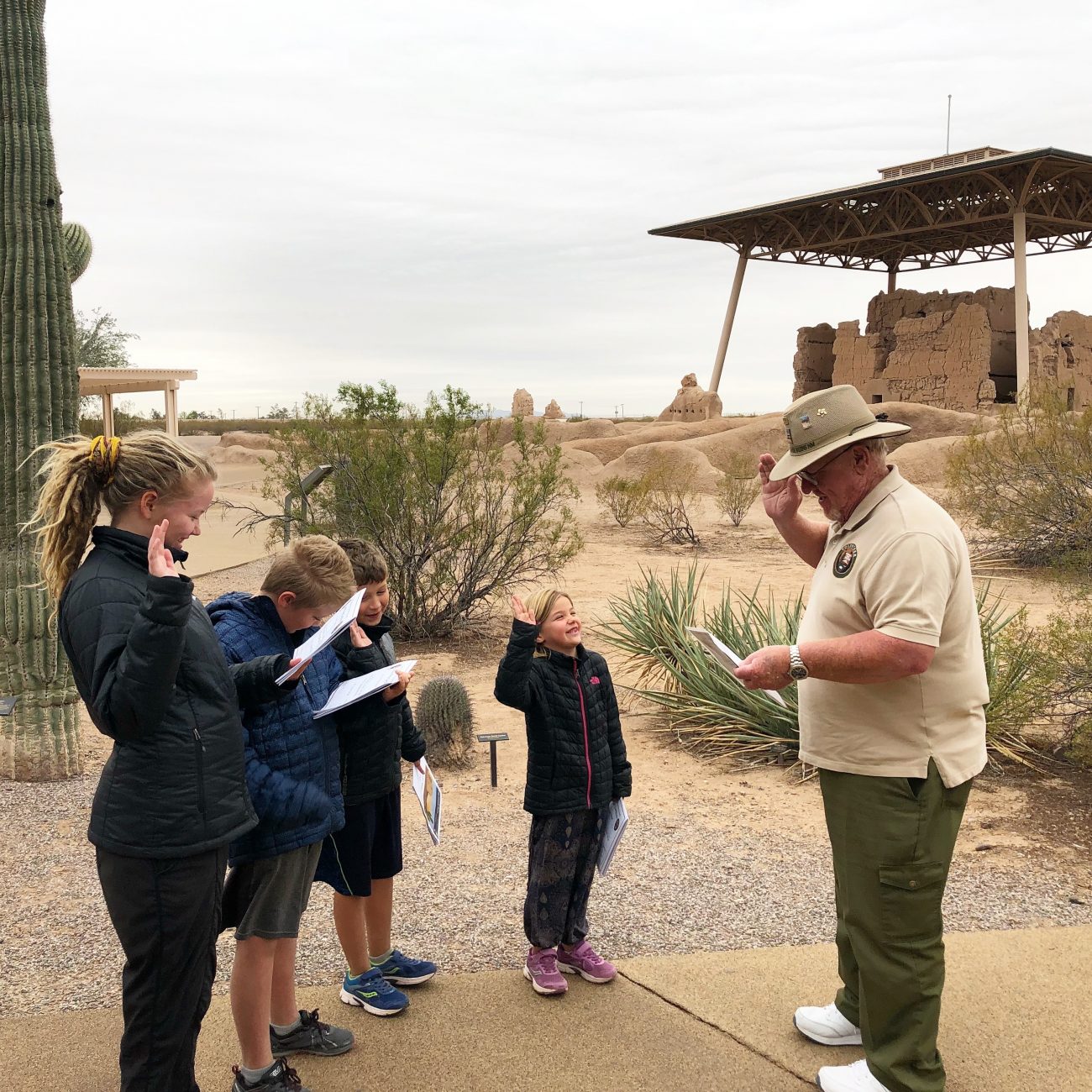 Chiricahua National Monument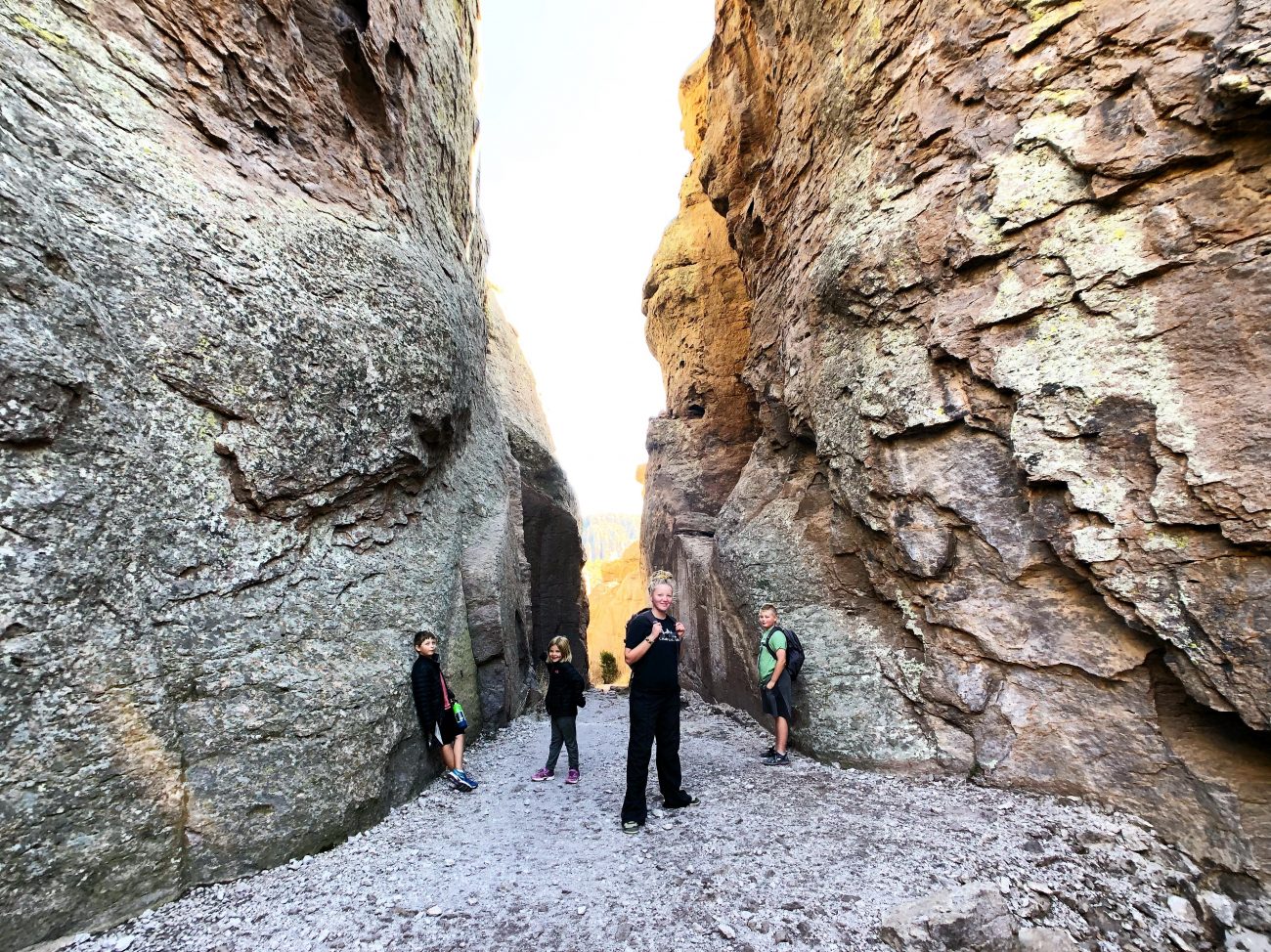 White Sands National Monument (for the 3rd time)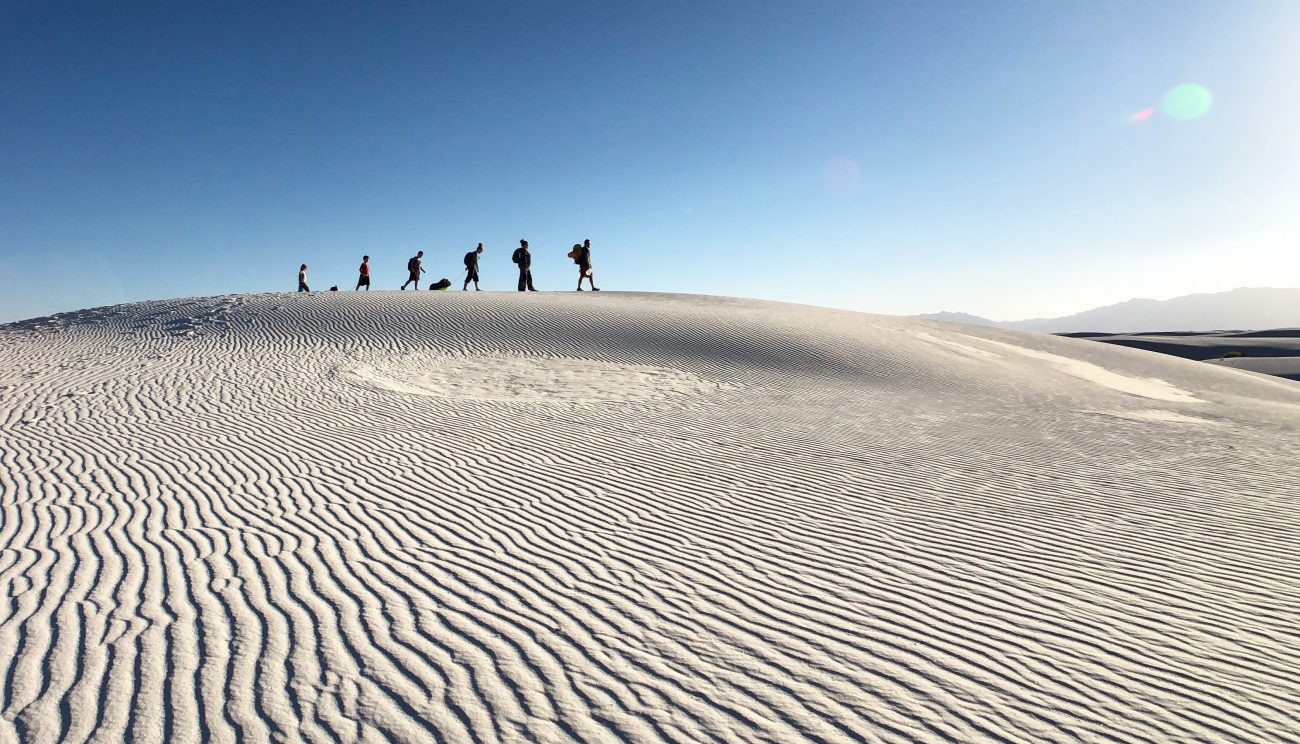 Carlsbad Caverns National Park (second time)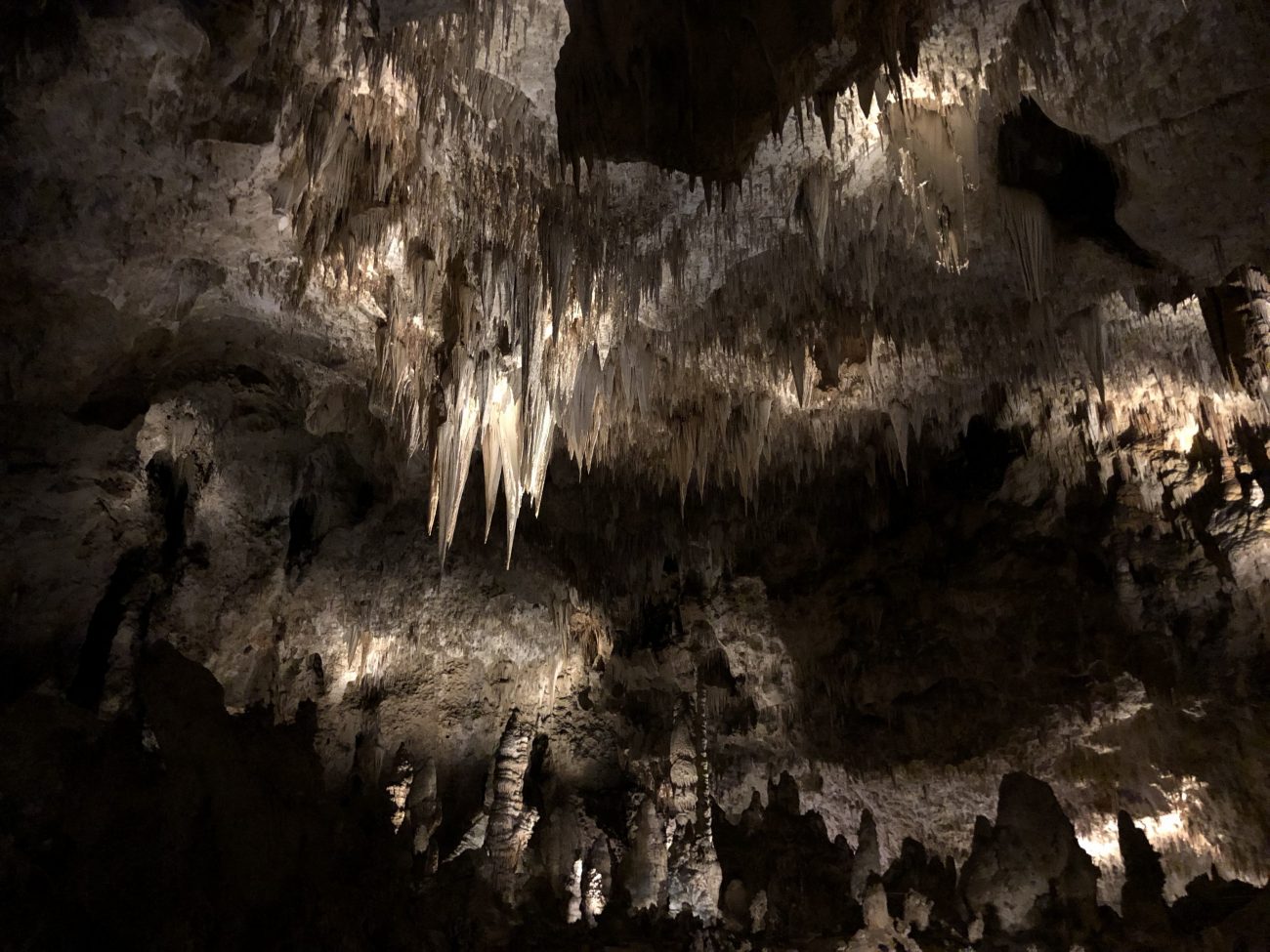 Guadalupe Mountains National Park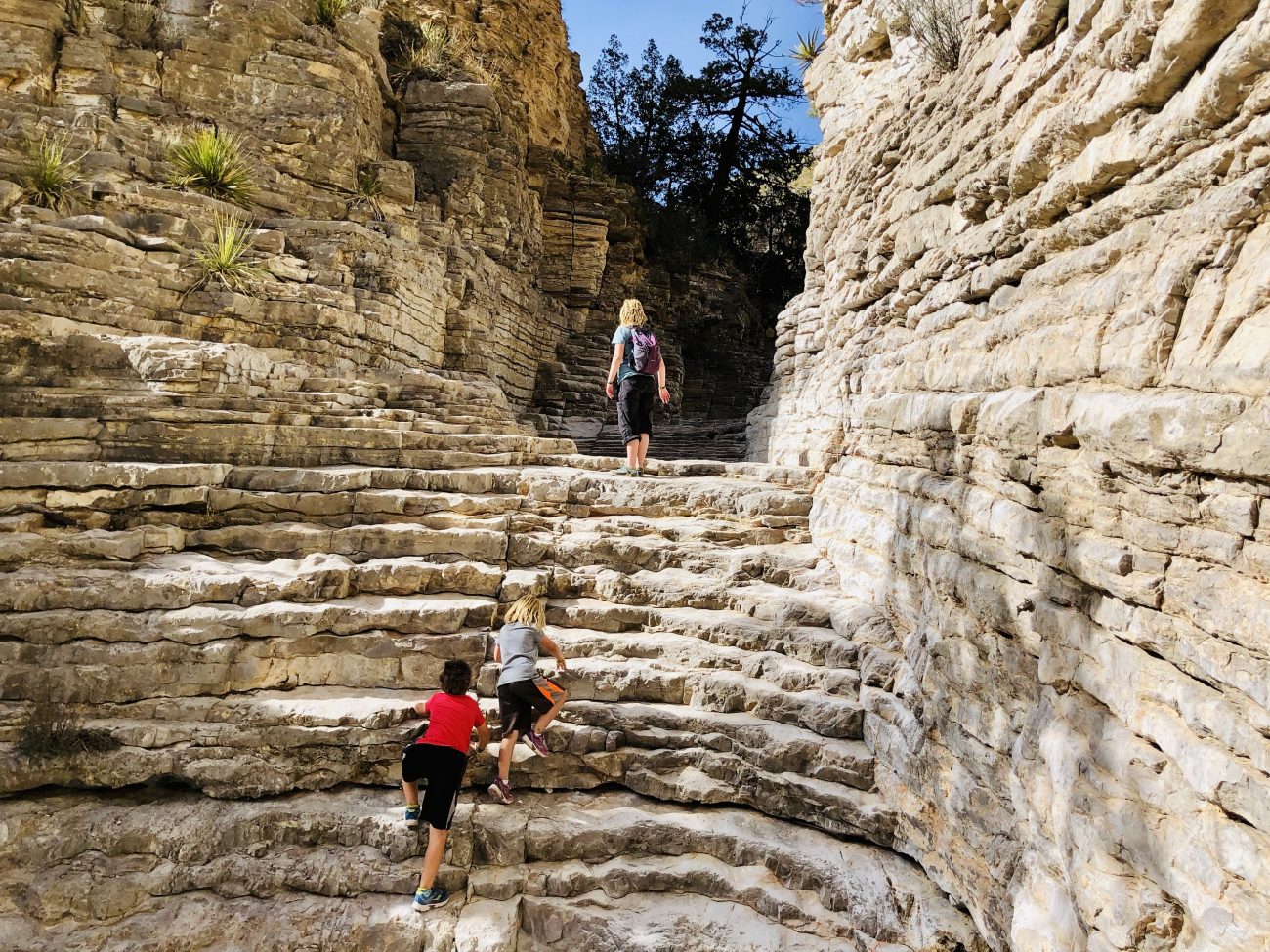 Padre Island National Seashore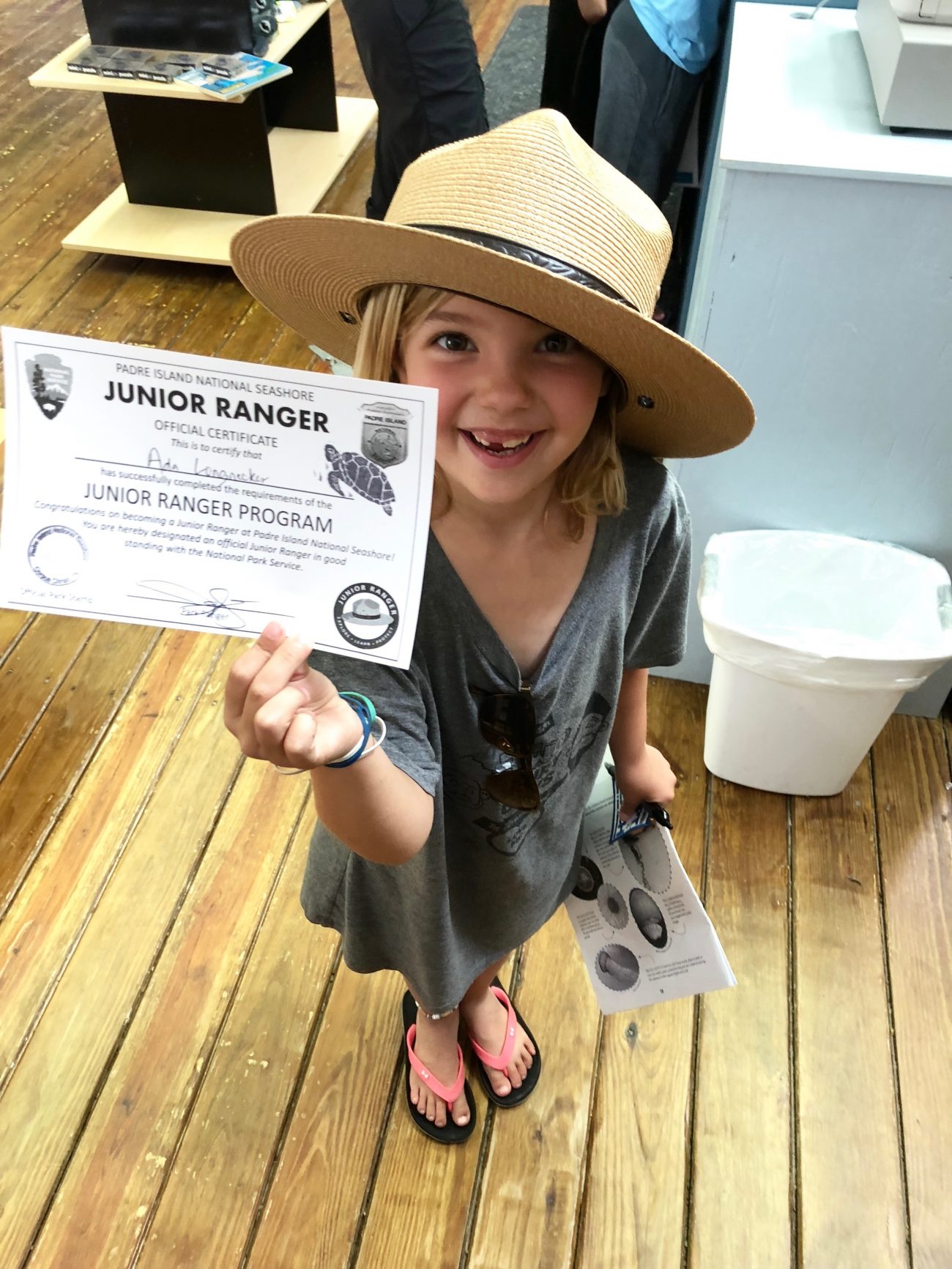 Crazy Horse National Monument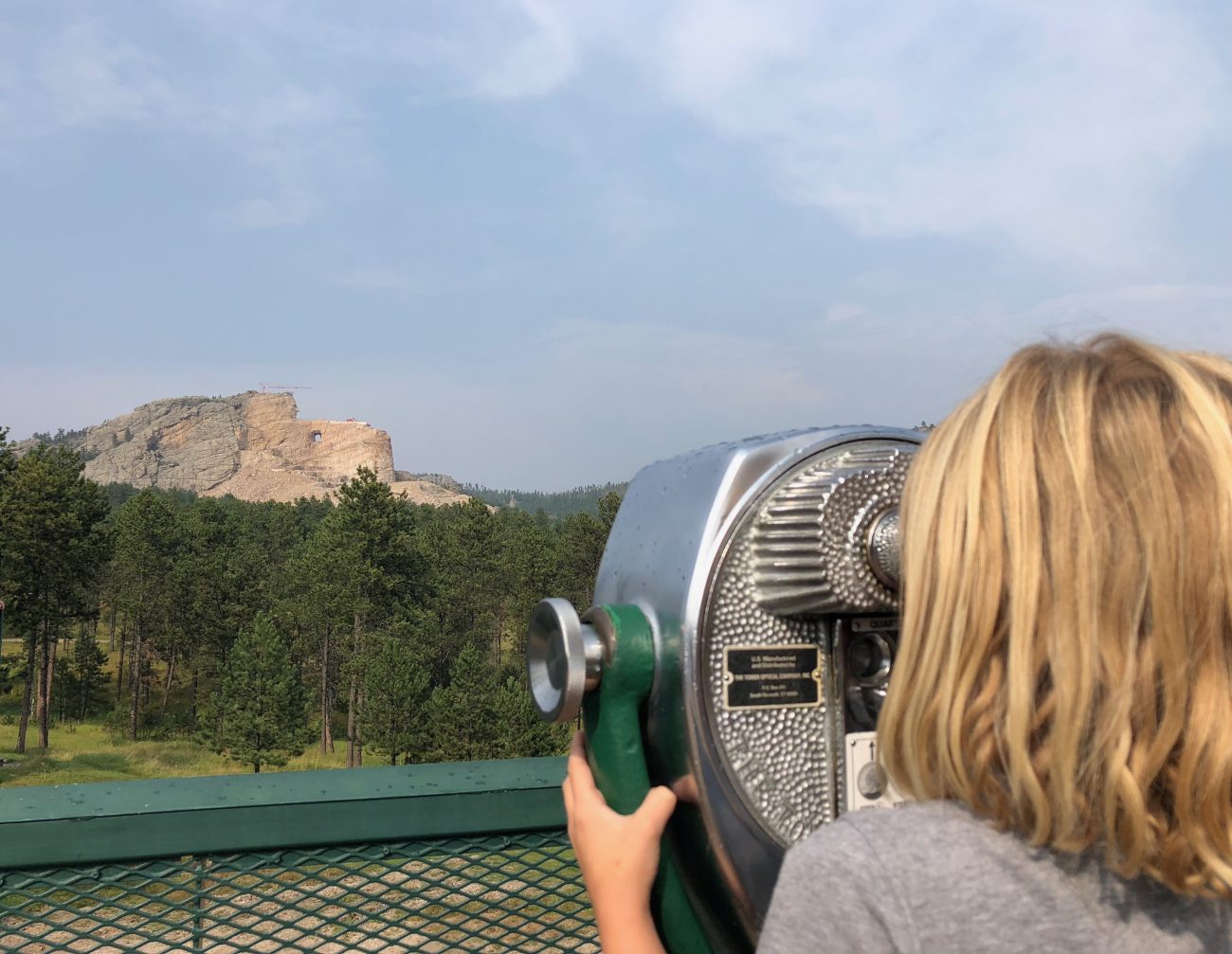 Mount Rushmore National Monument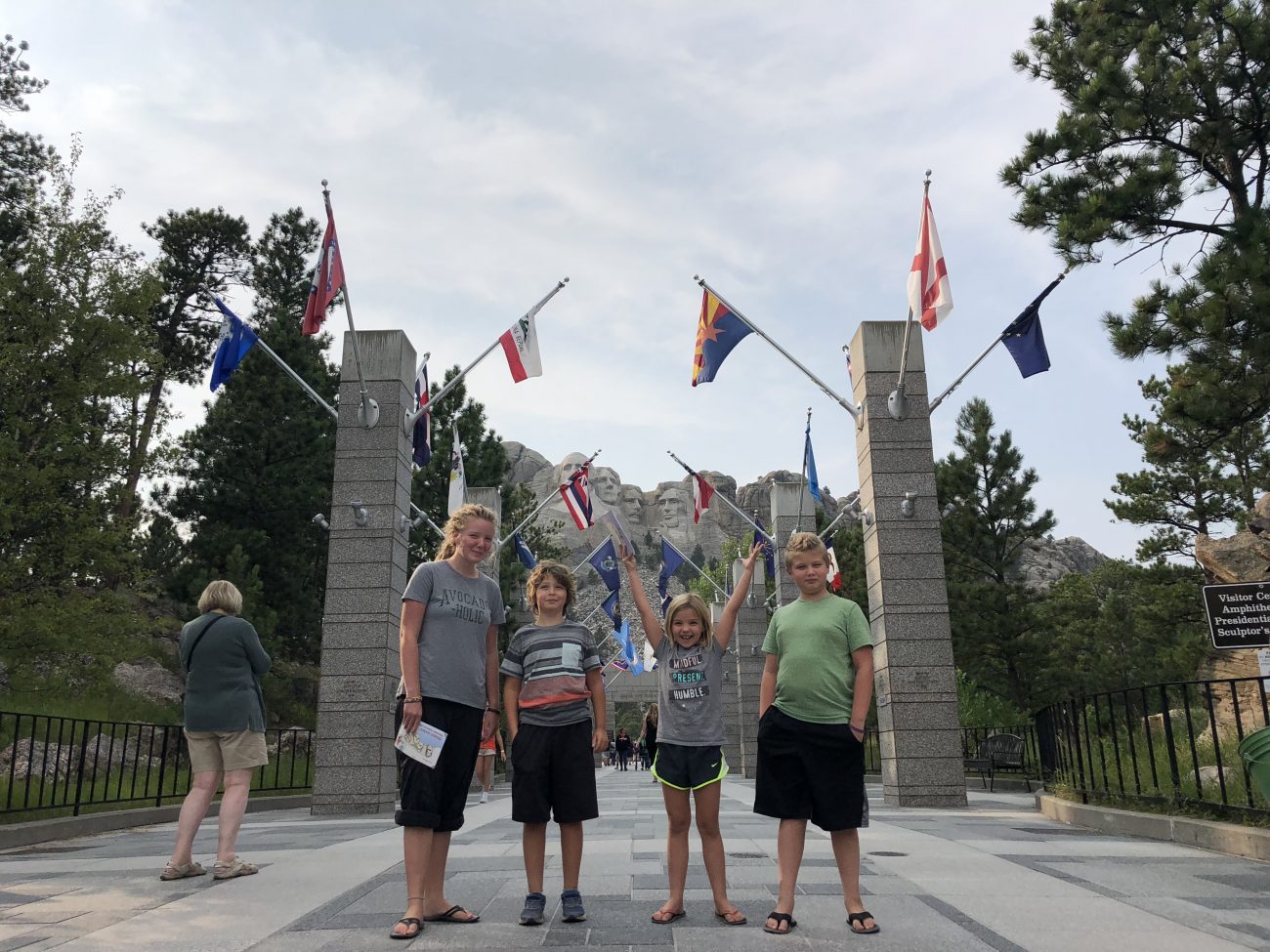 Badlands National Park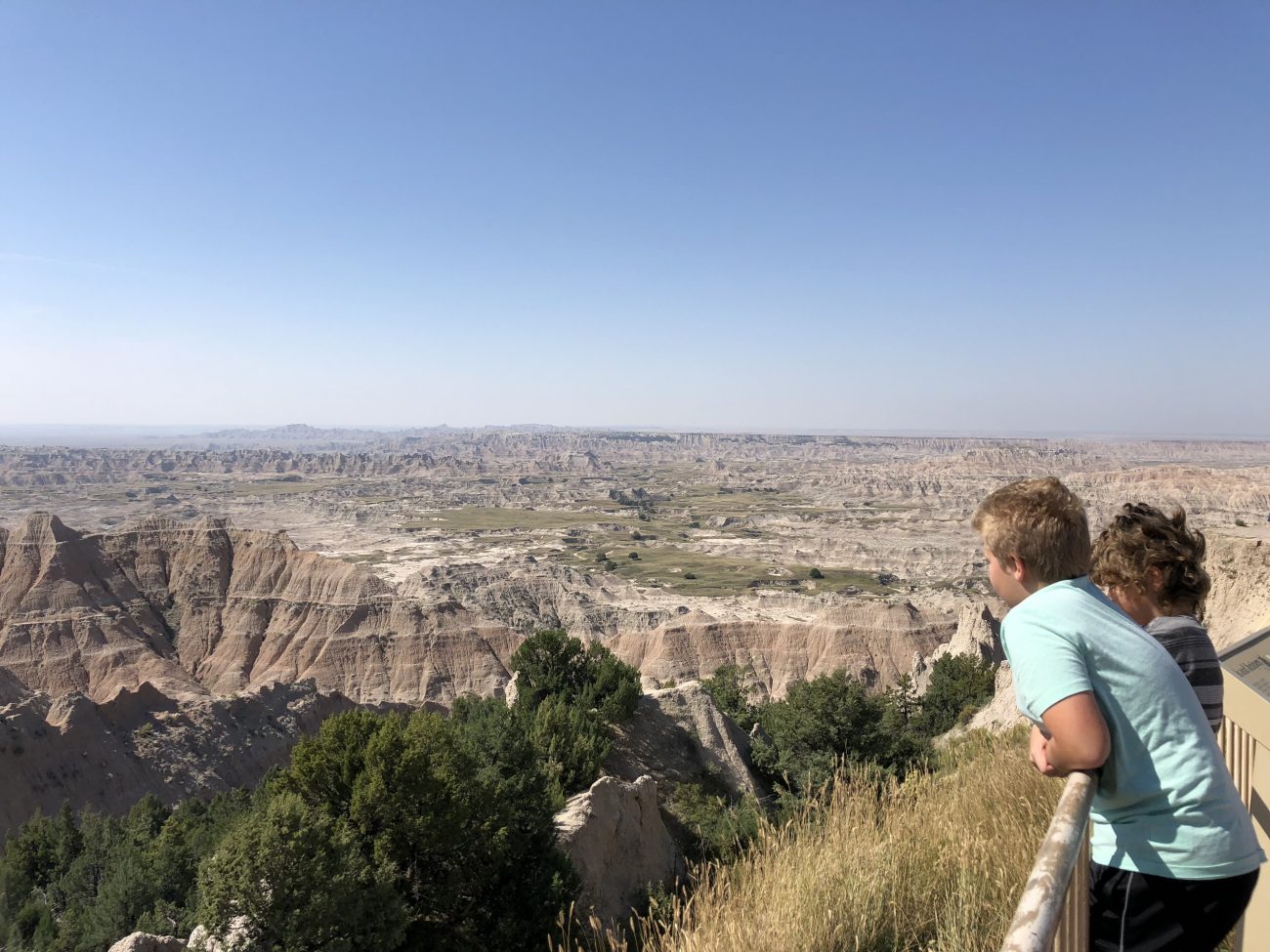 Devil's Tower National Monument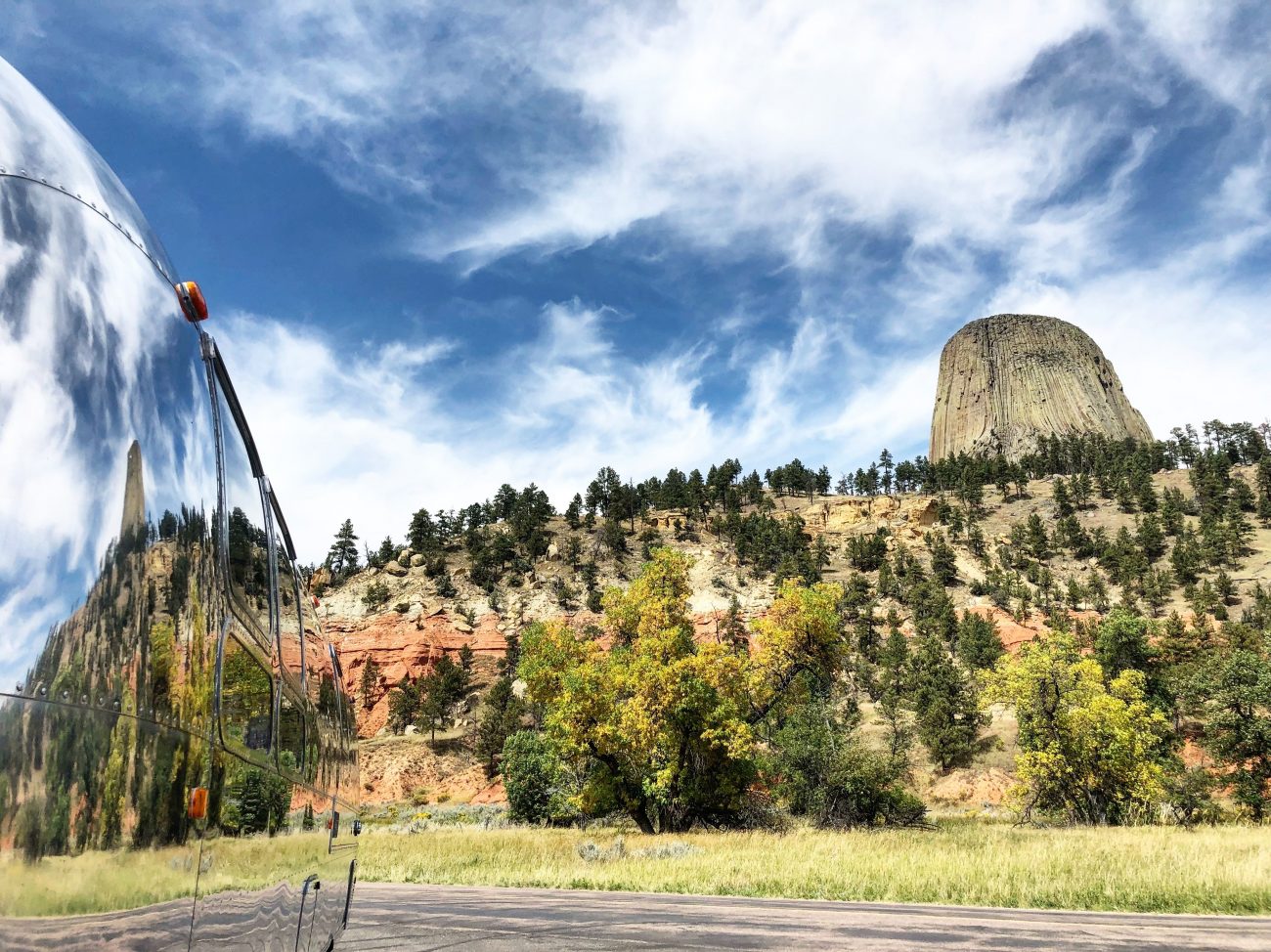 Yellowstone National Park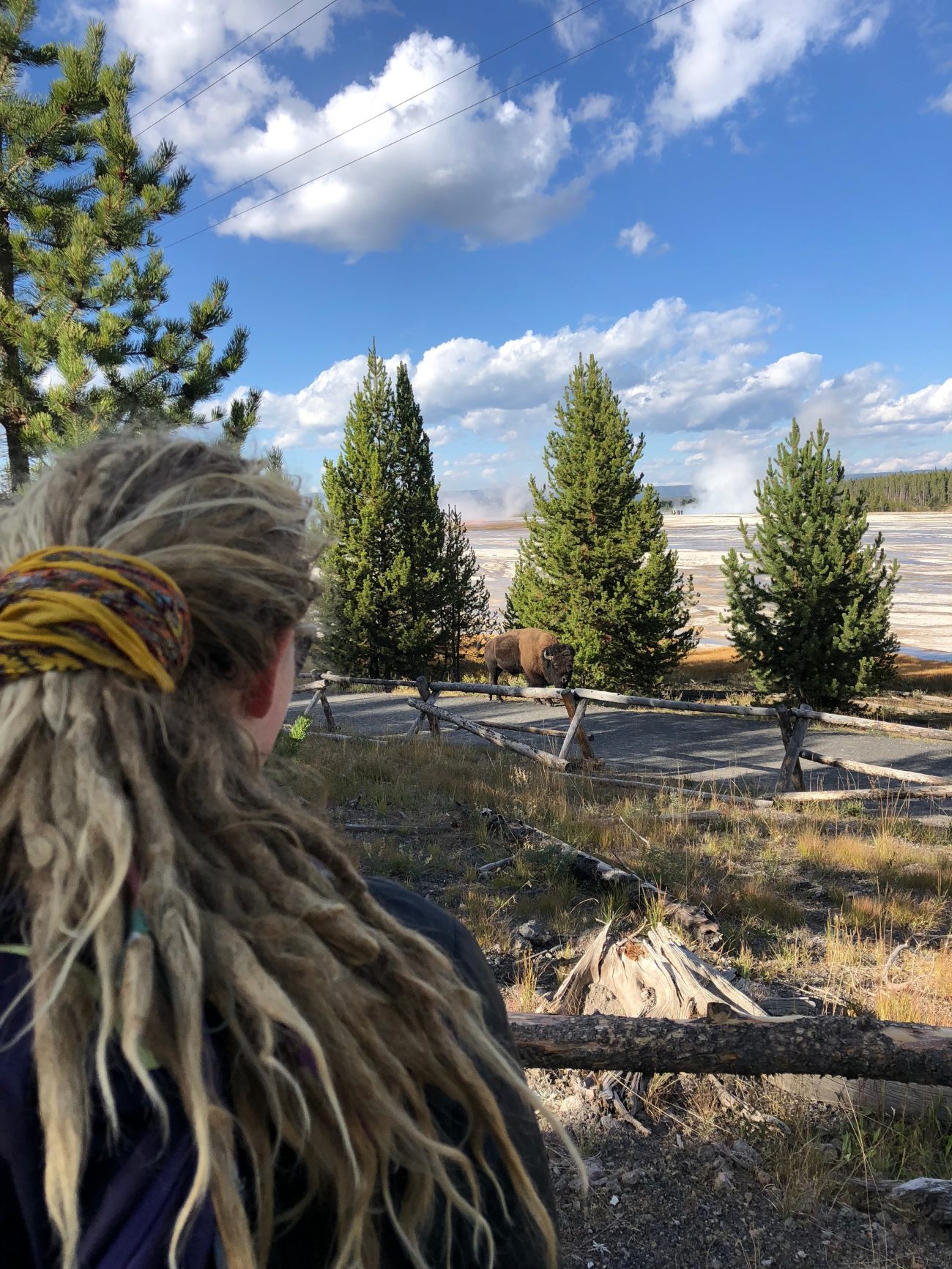 Grand Teton National Park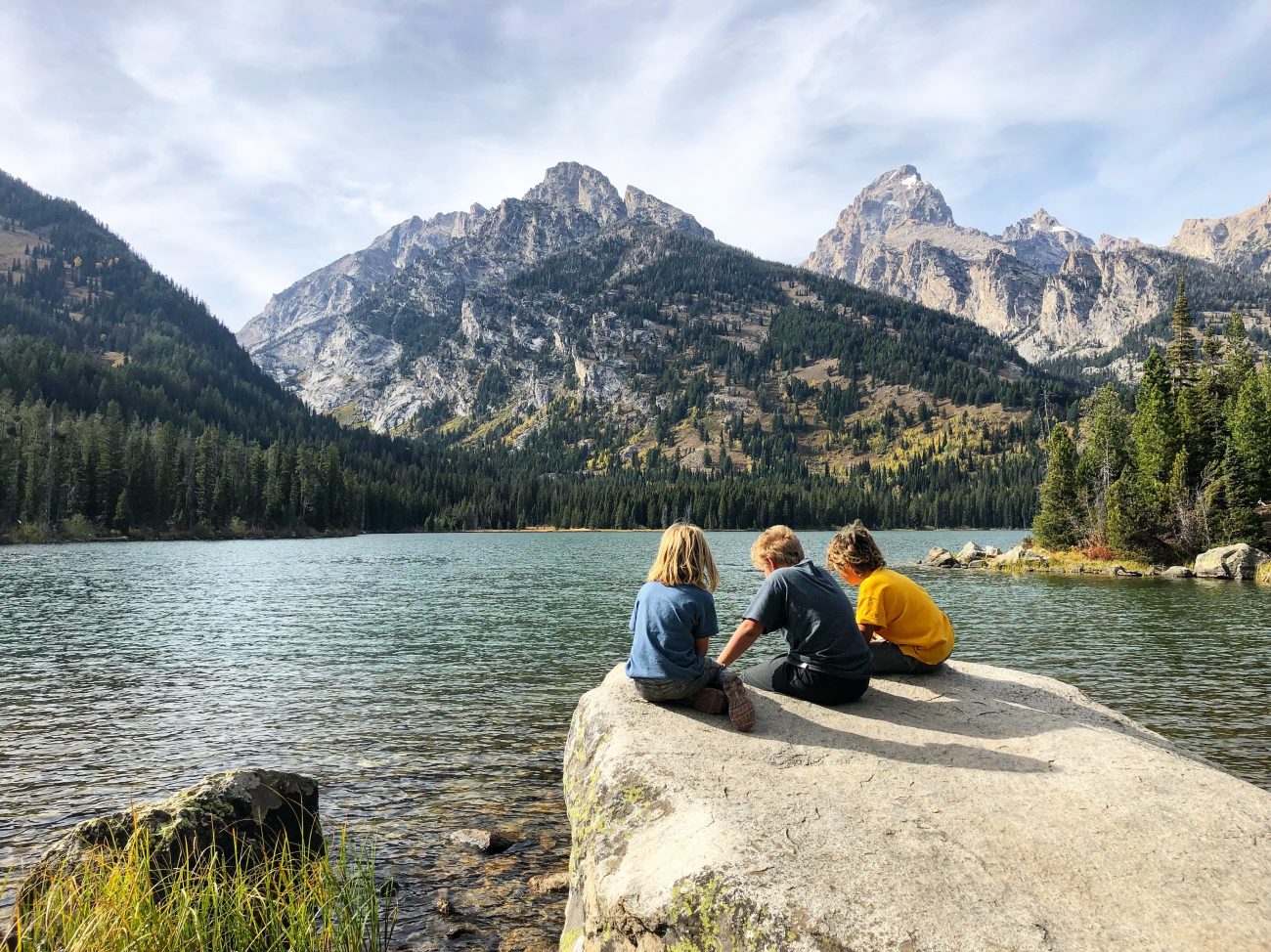 Zion National Park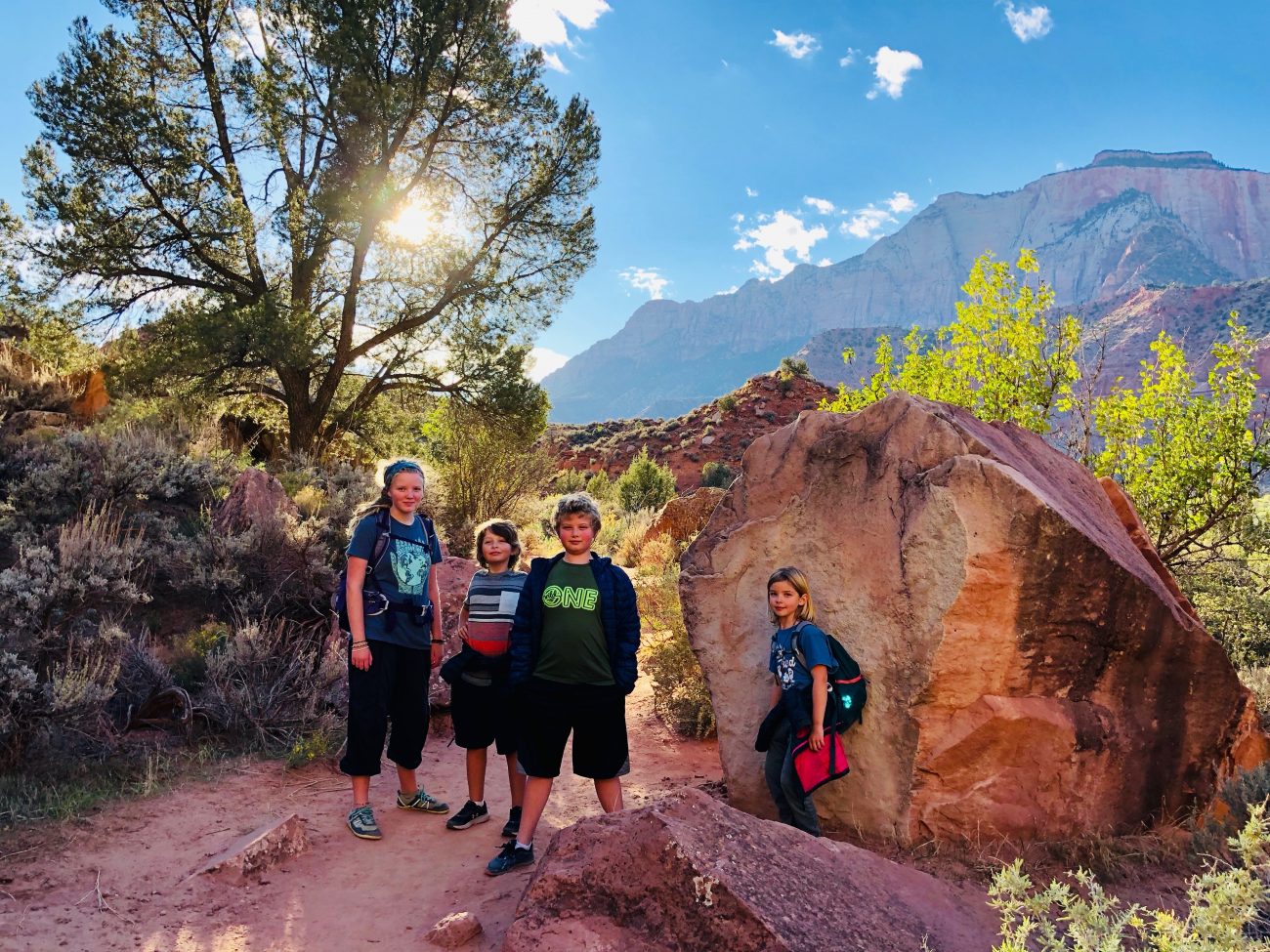 Cedar Breaks National Monument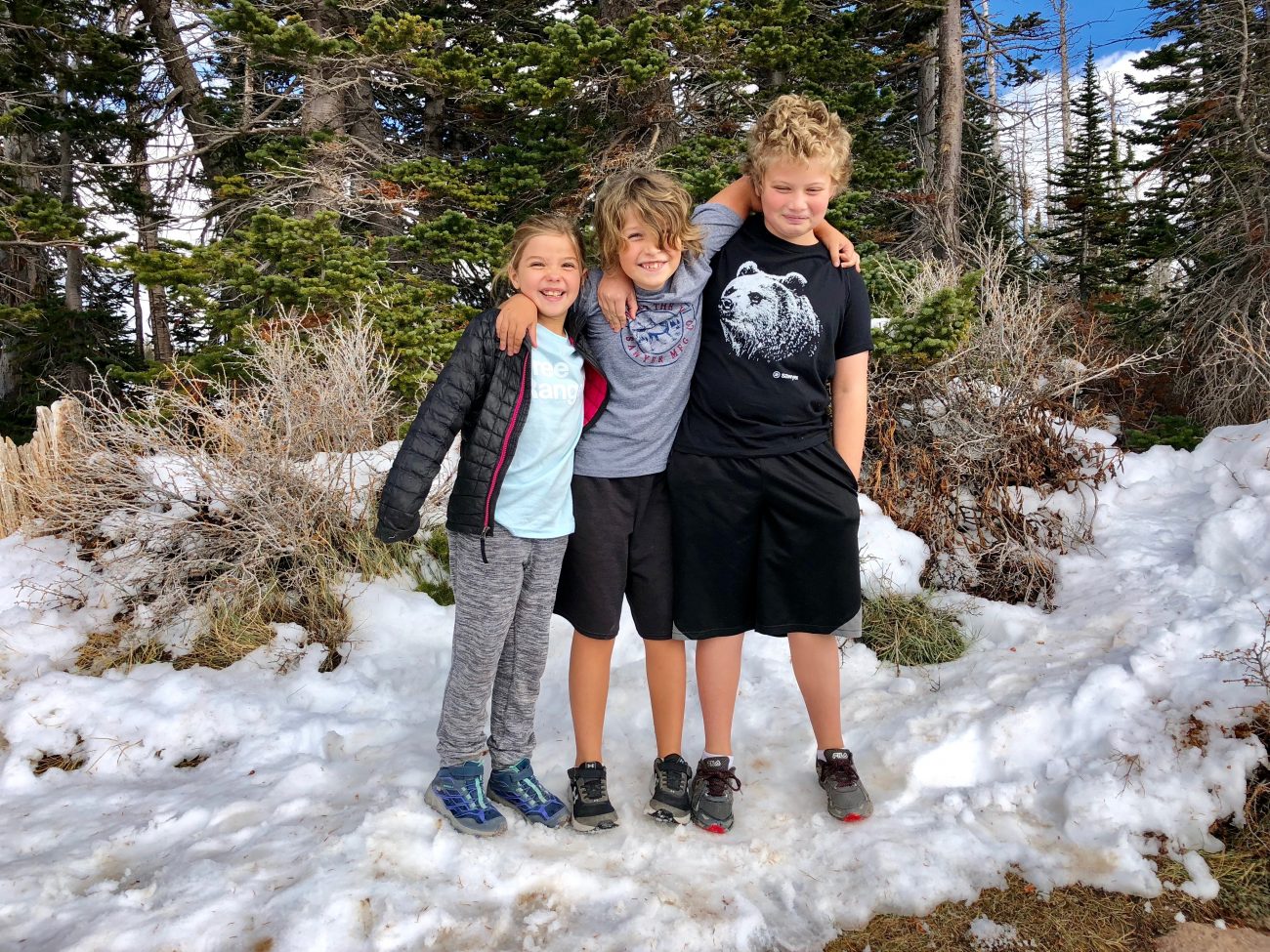 Glen Canyon National Recreation Area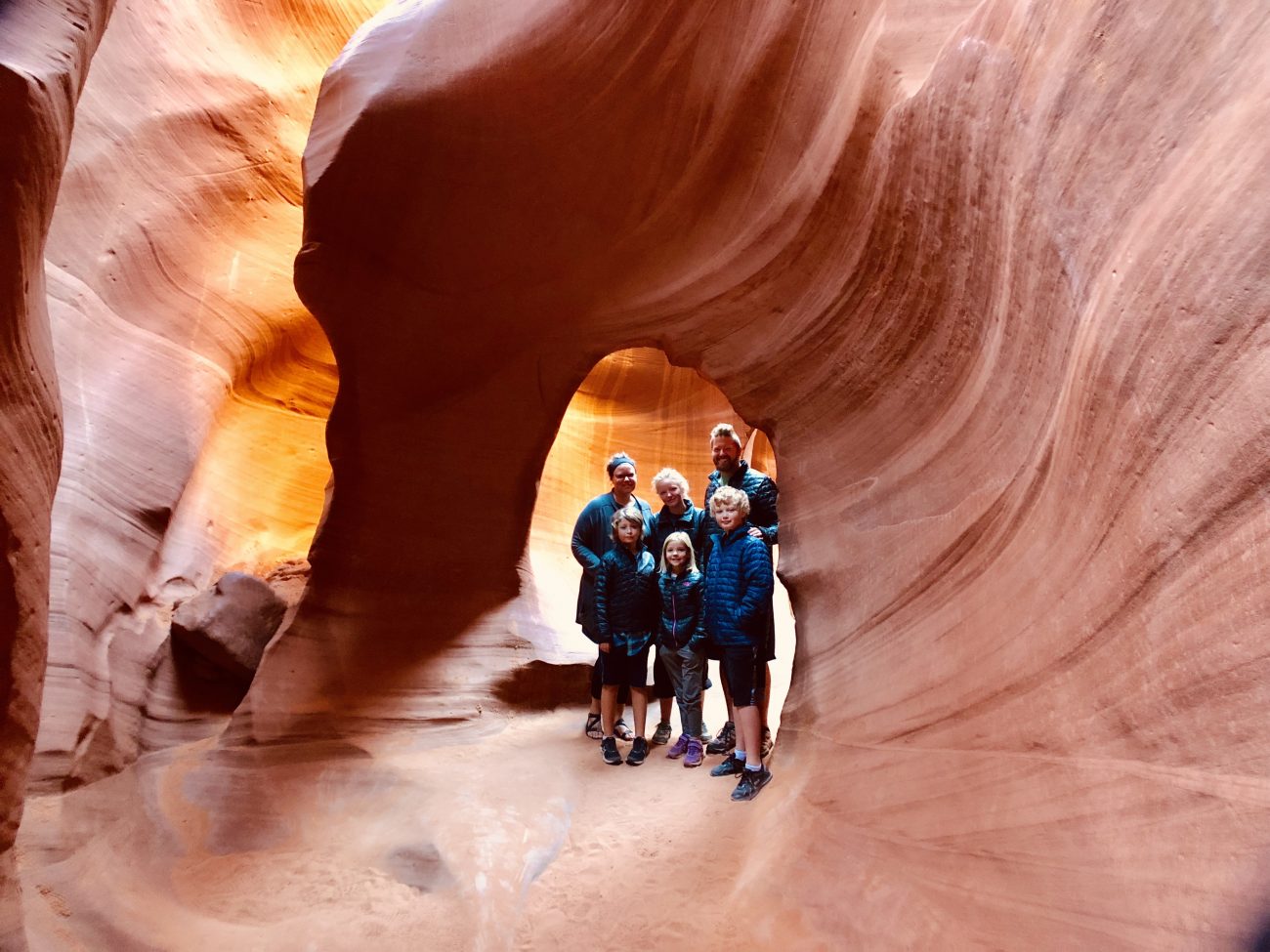 We traveled to 14 states, 6 of which we had never been to!
Wisconsin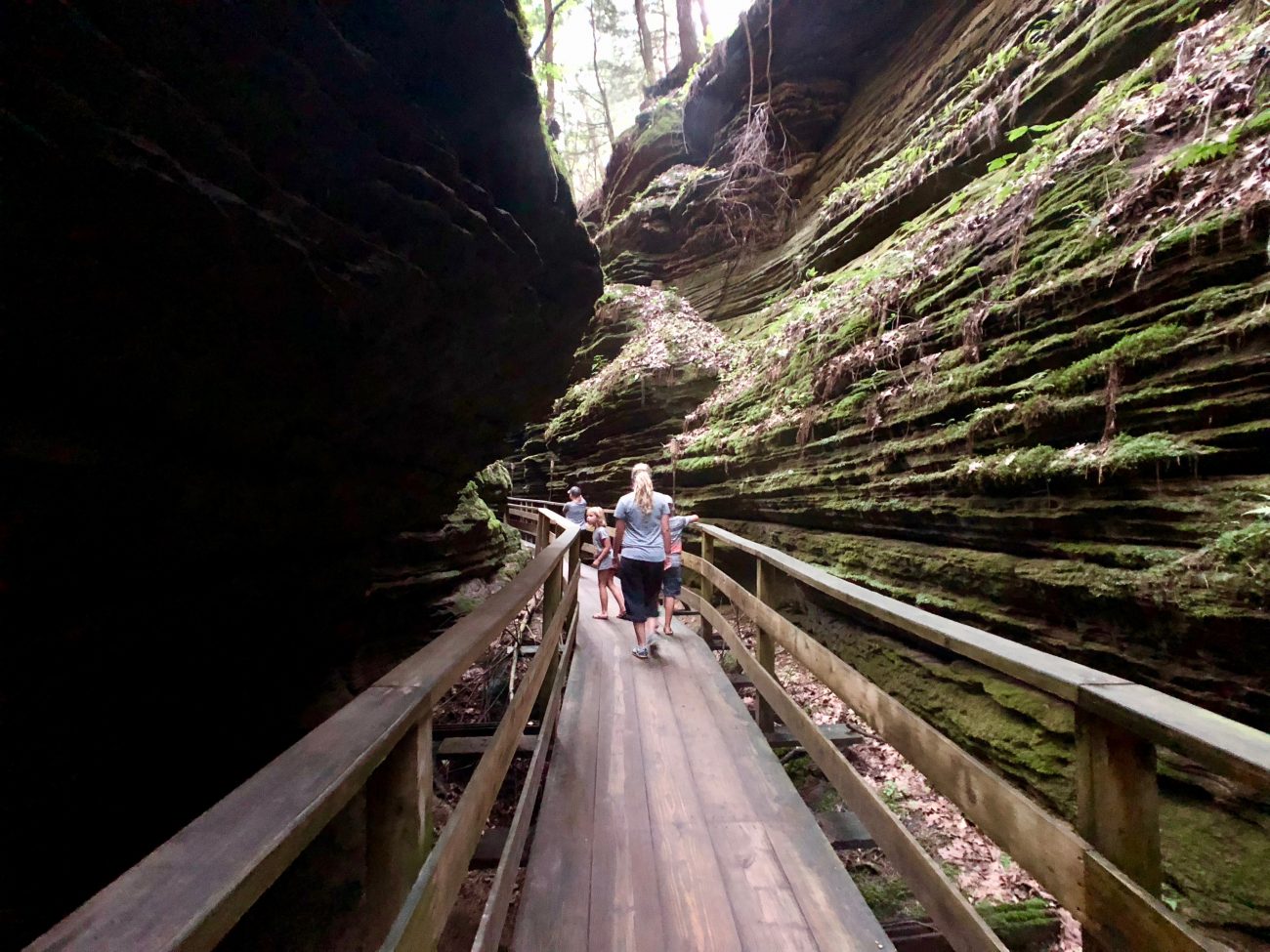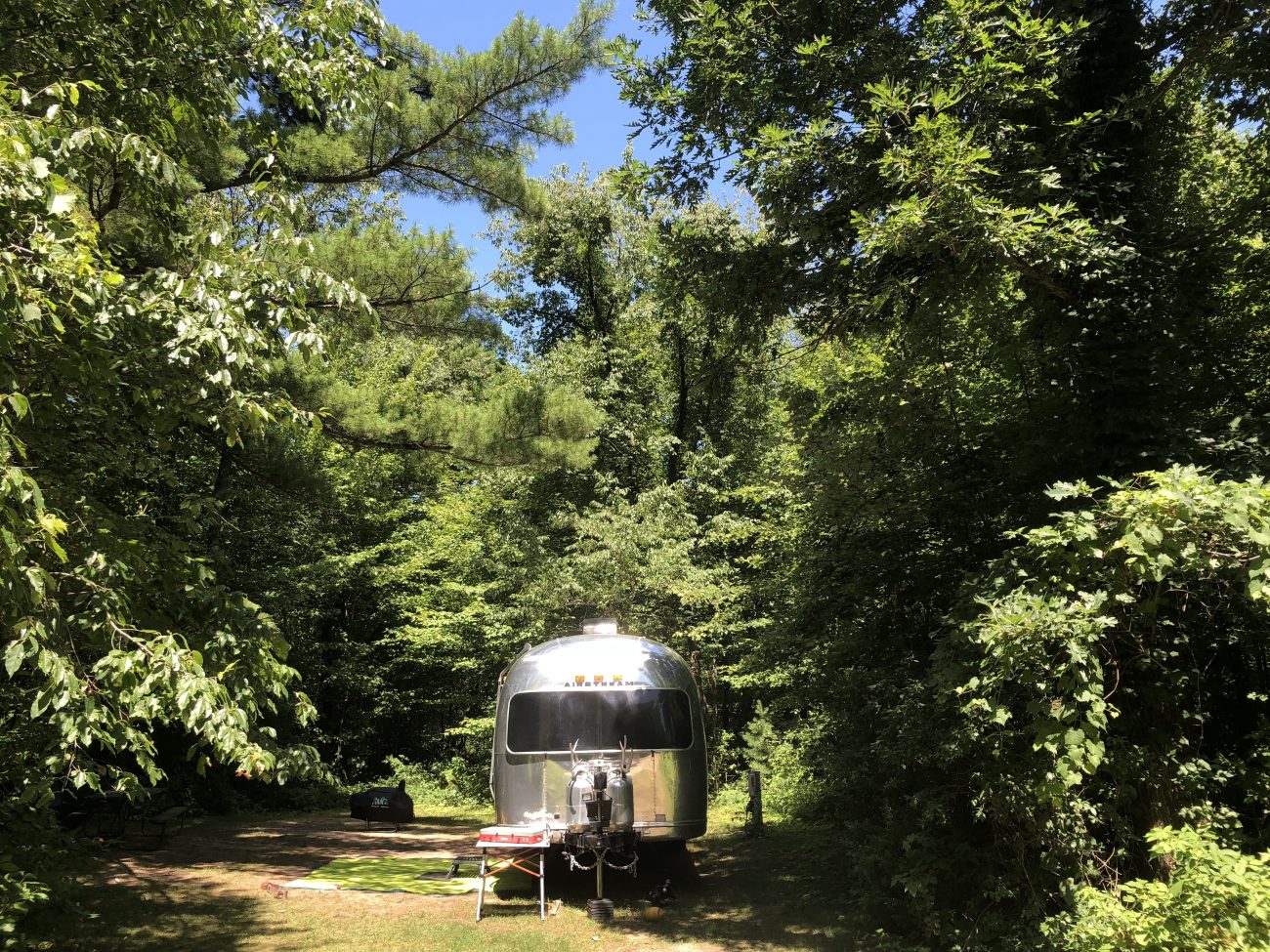 Minnesota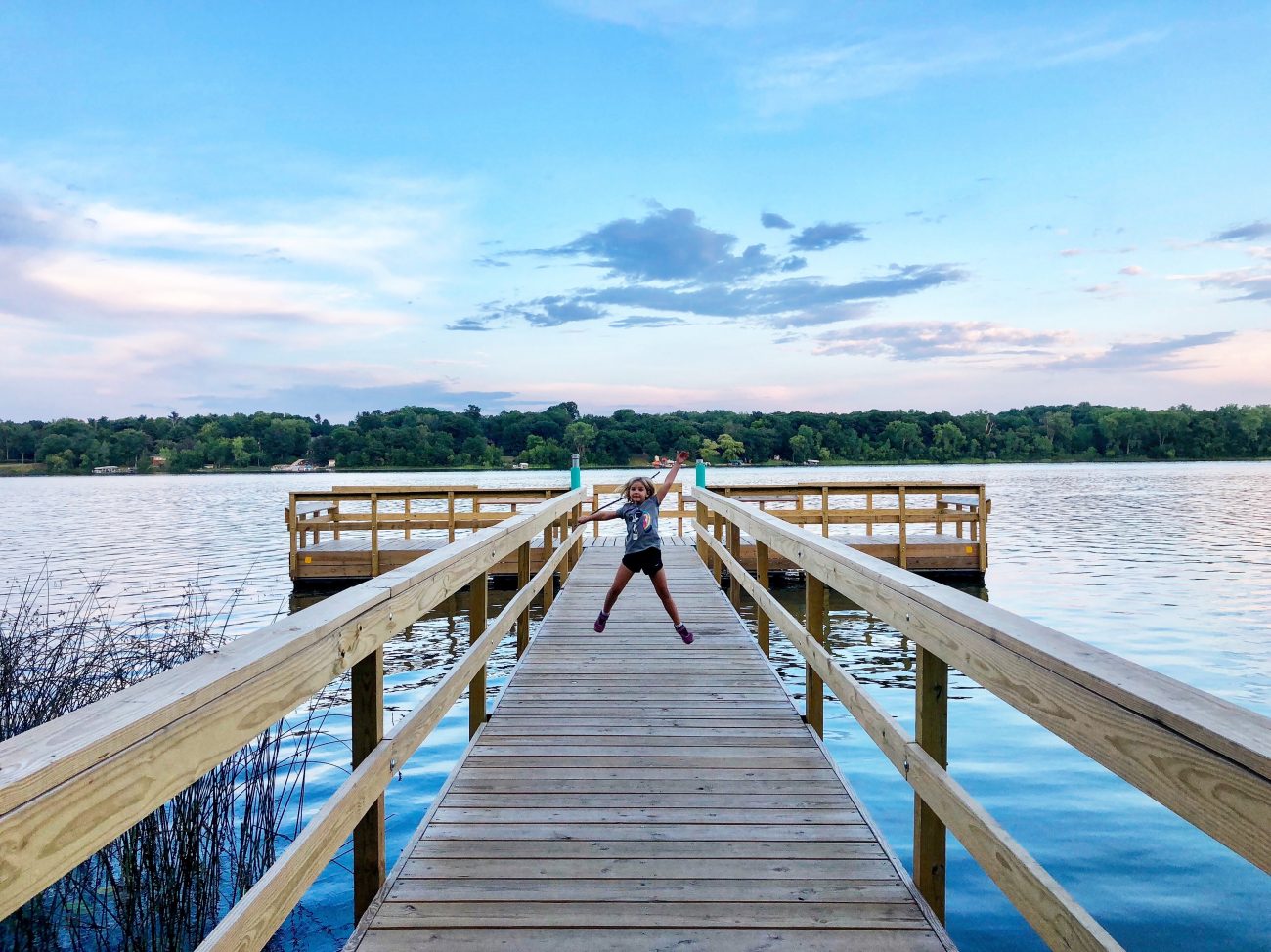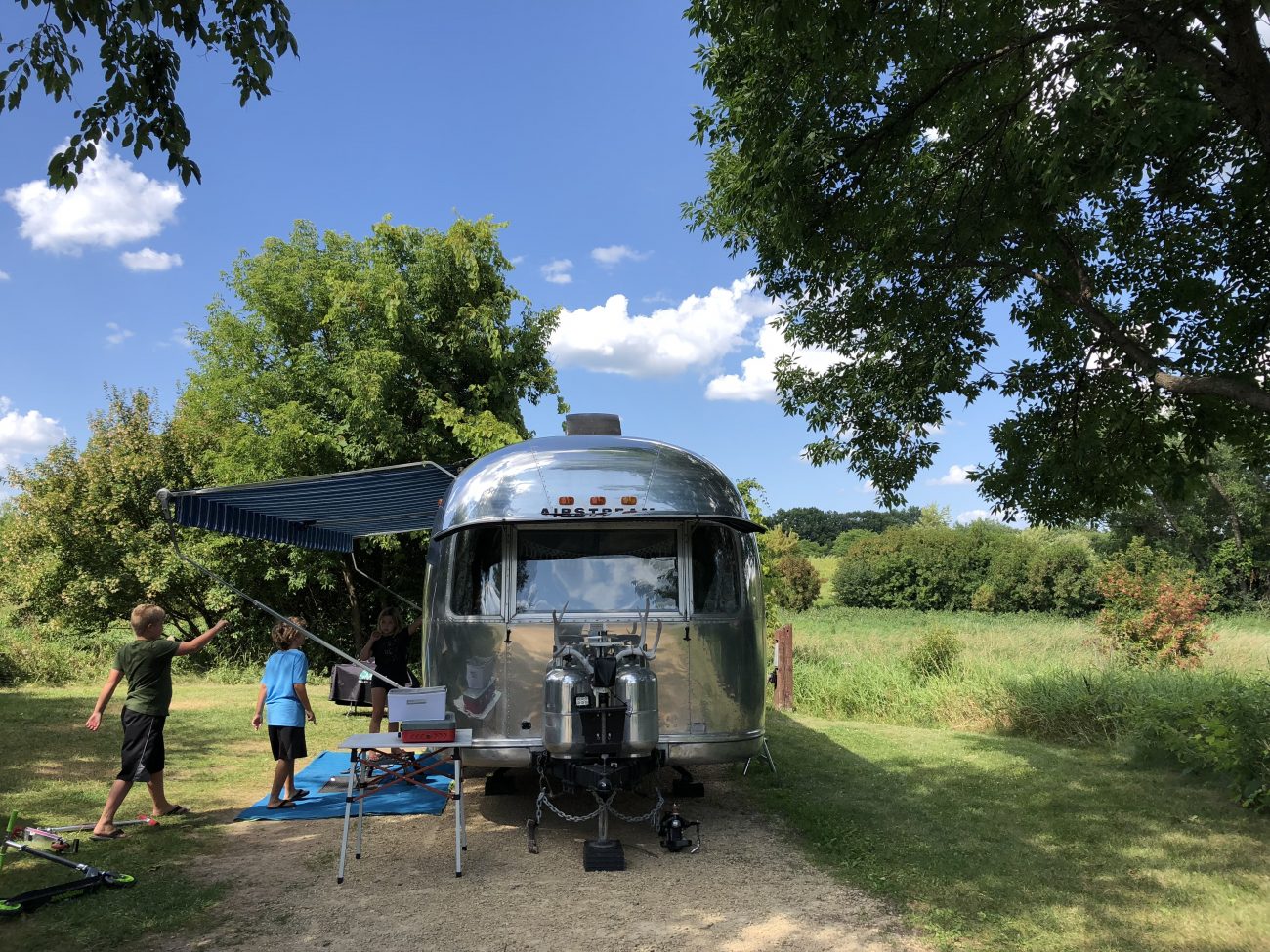 Iowa
Okay, this one probably doesn't really count. We were close to the boarder of Iowa so we drove in for one night...no photos. We'll be back Iowa...
South Dakota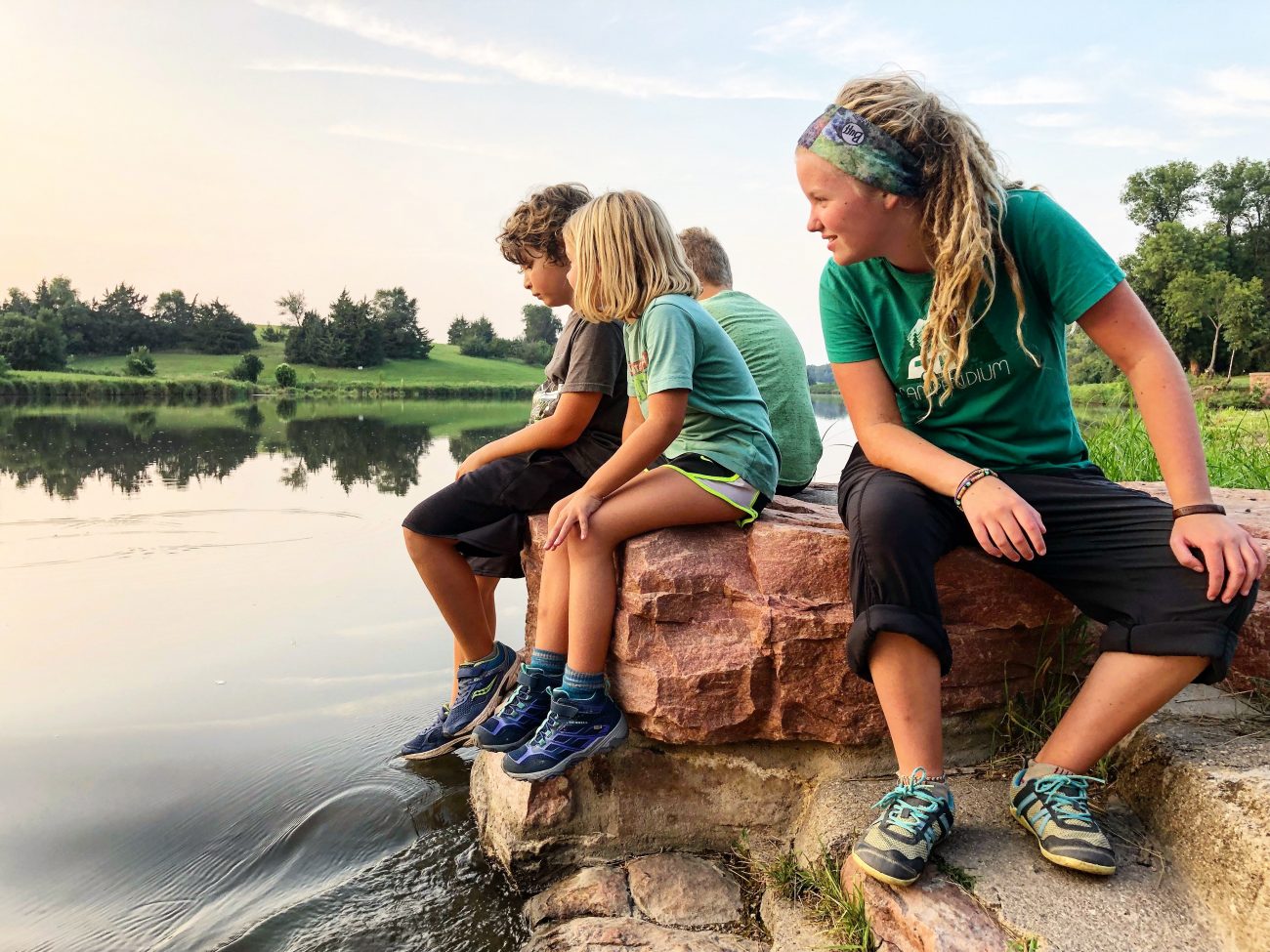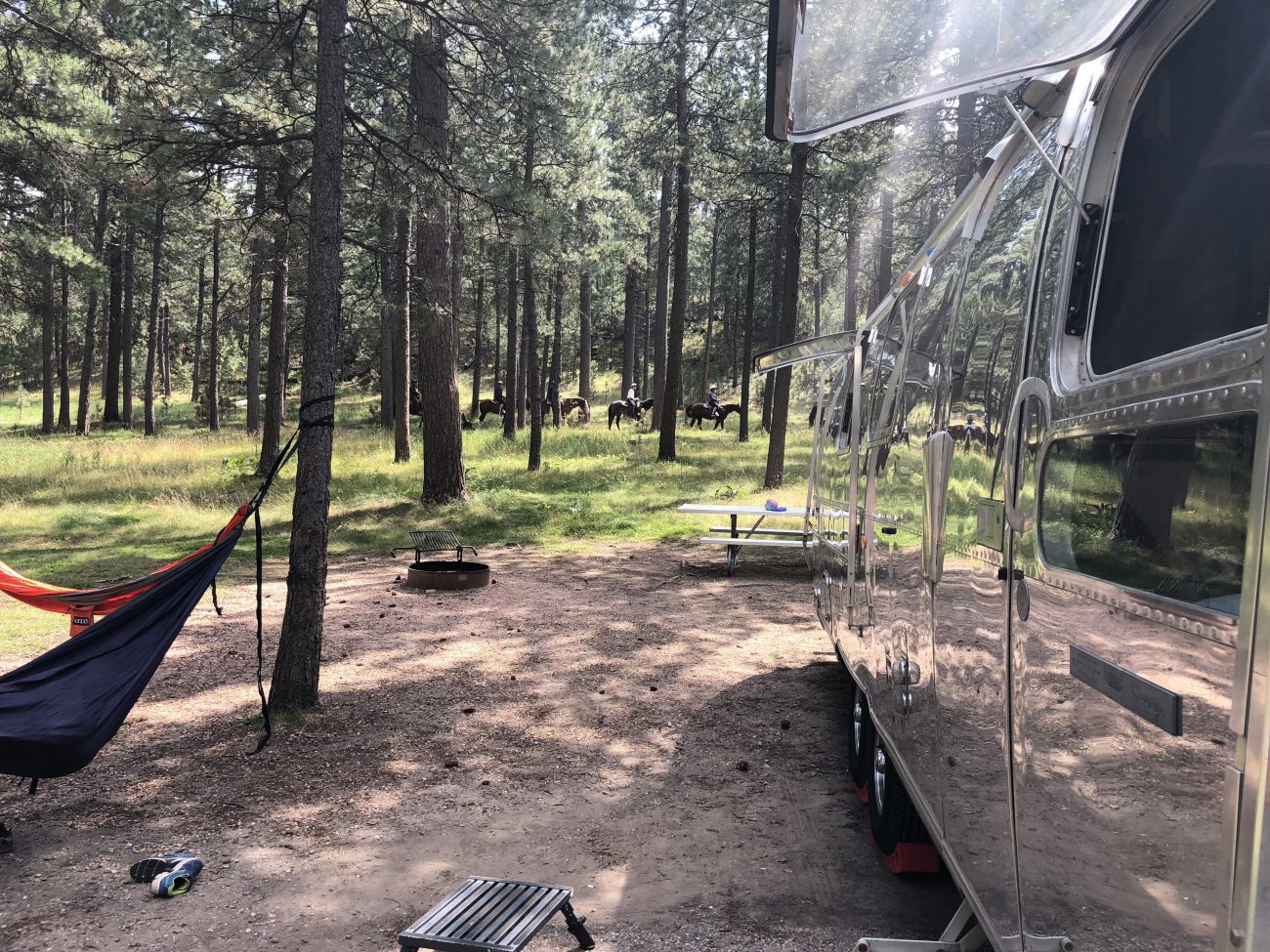 Montana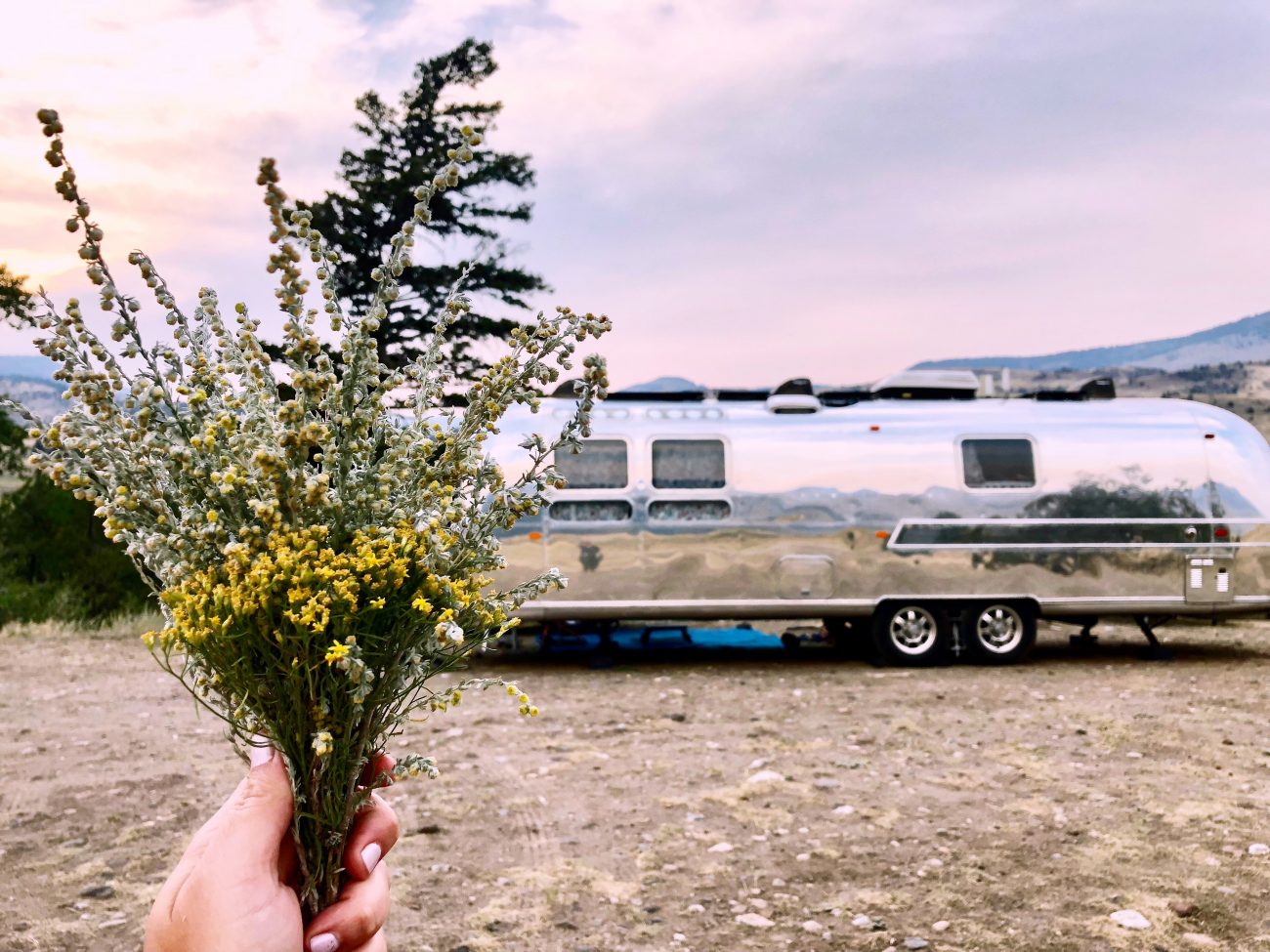 Wyoming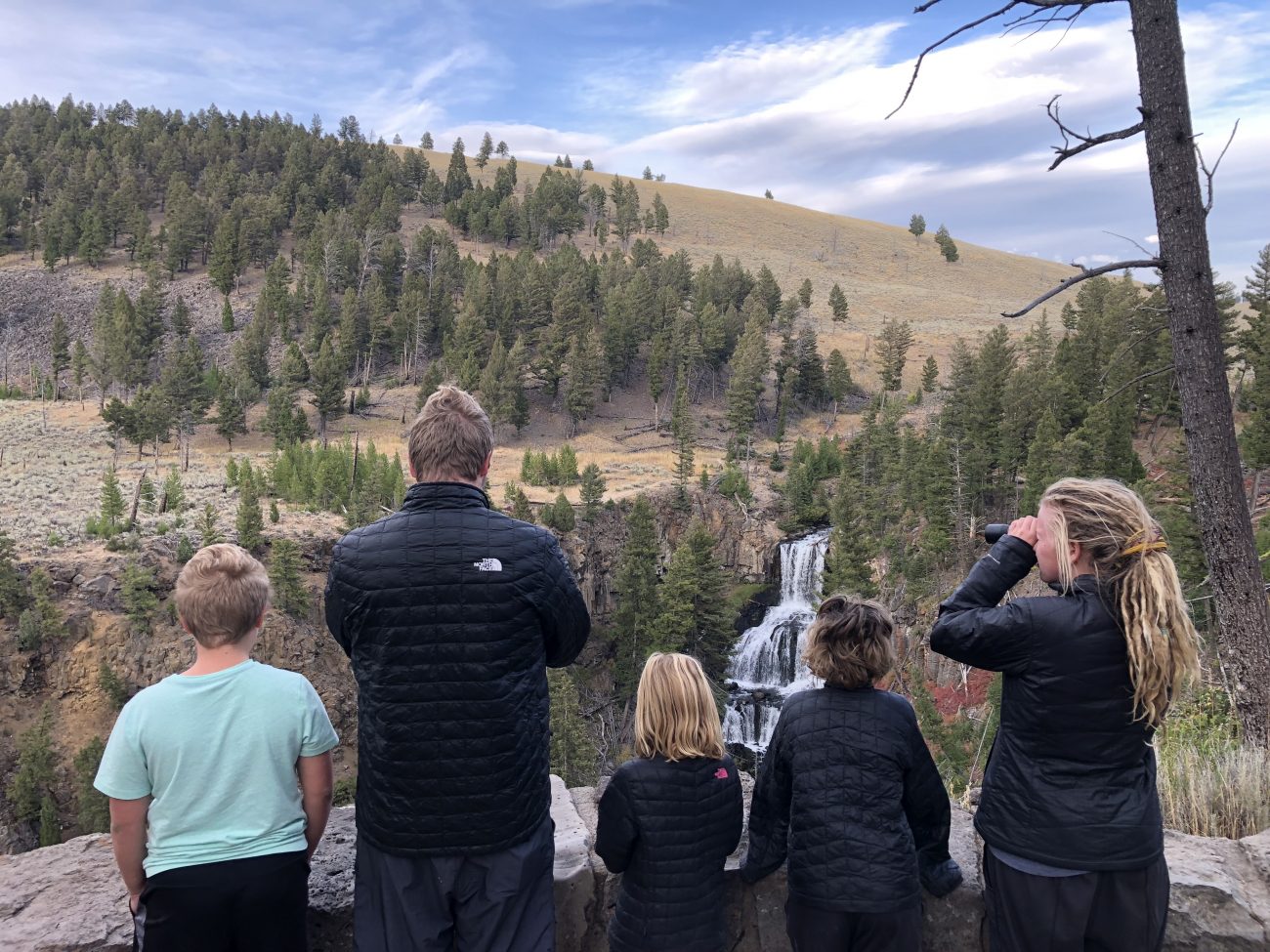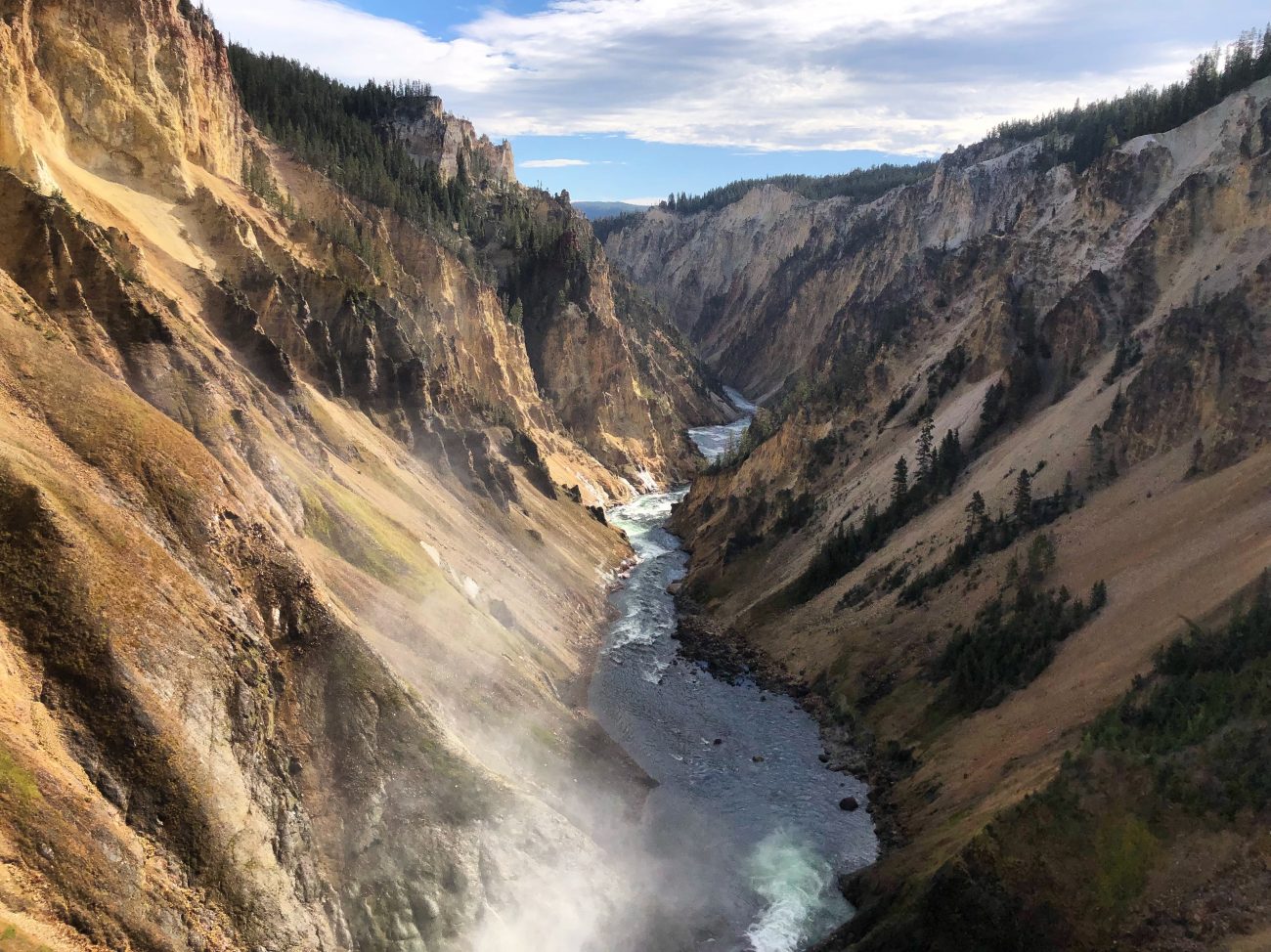 New experiences in 2018 included...
Sticking our toes in to Lake Michigan for the first time!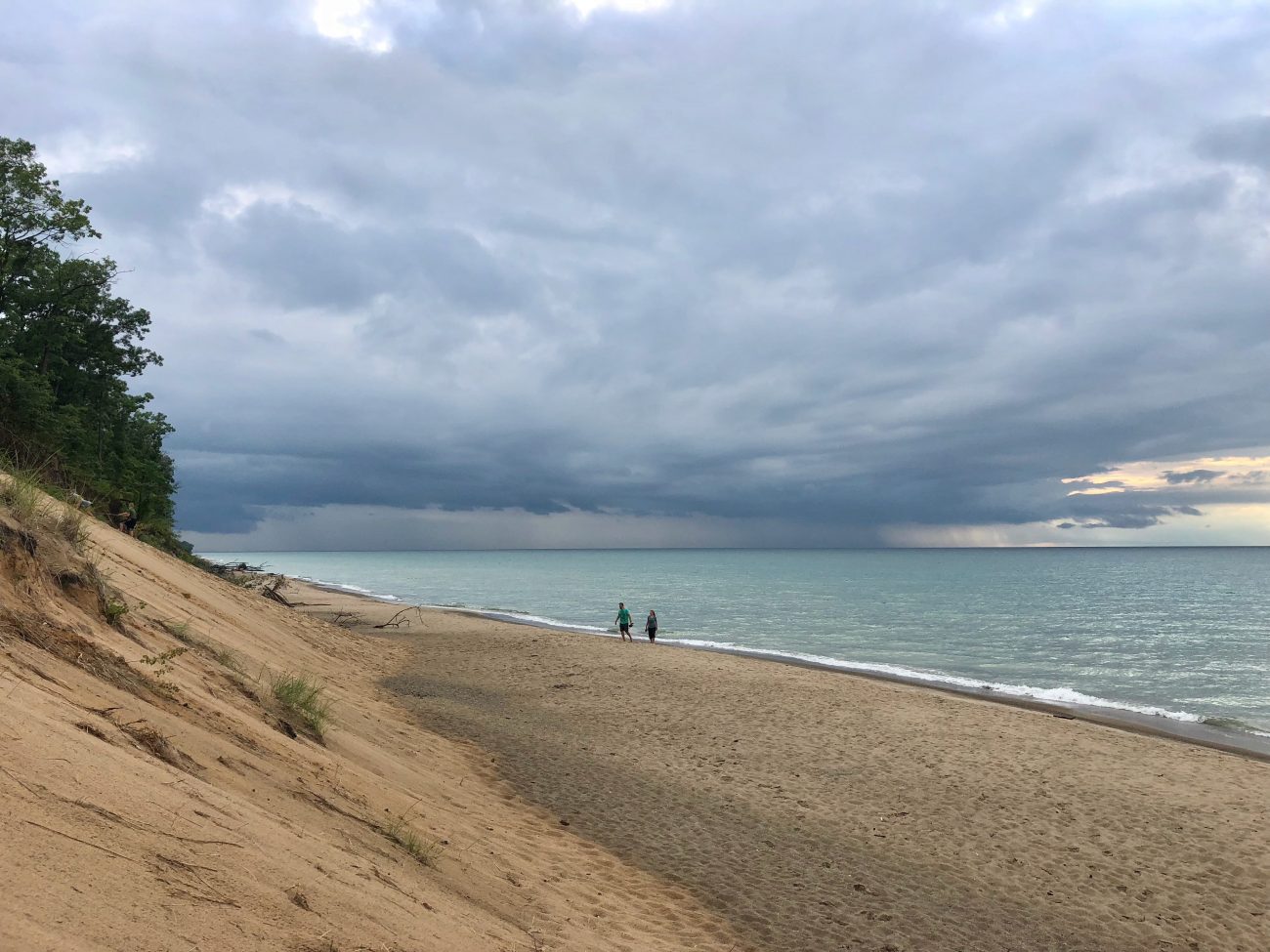 Seeing our first wild black bear near the Grand Tetons.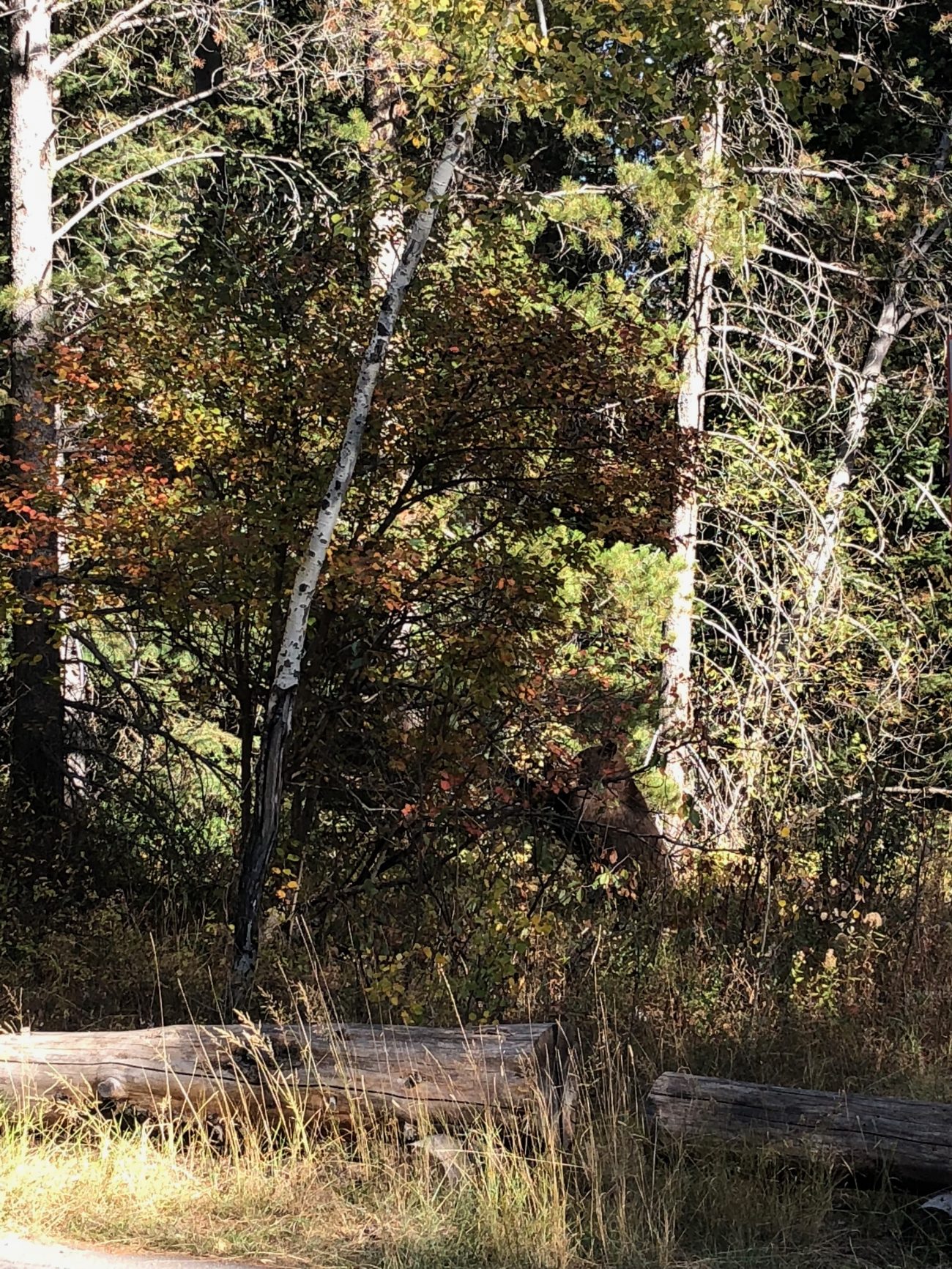 The kids got to experience their first flight when we flew from Phoenix to Knoxville.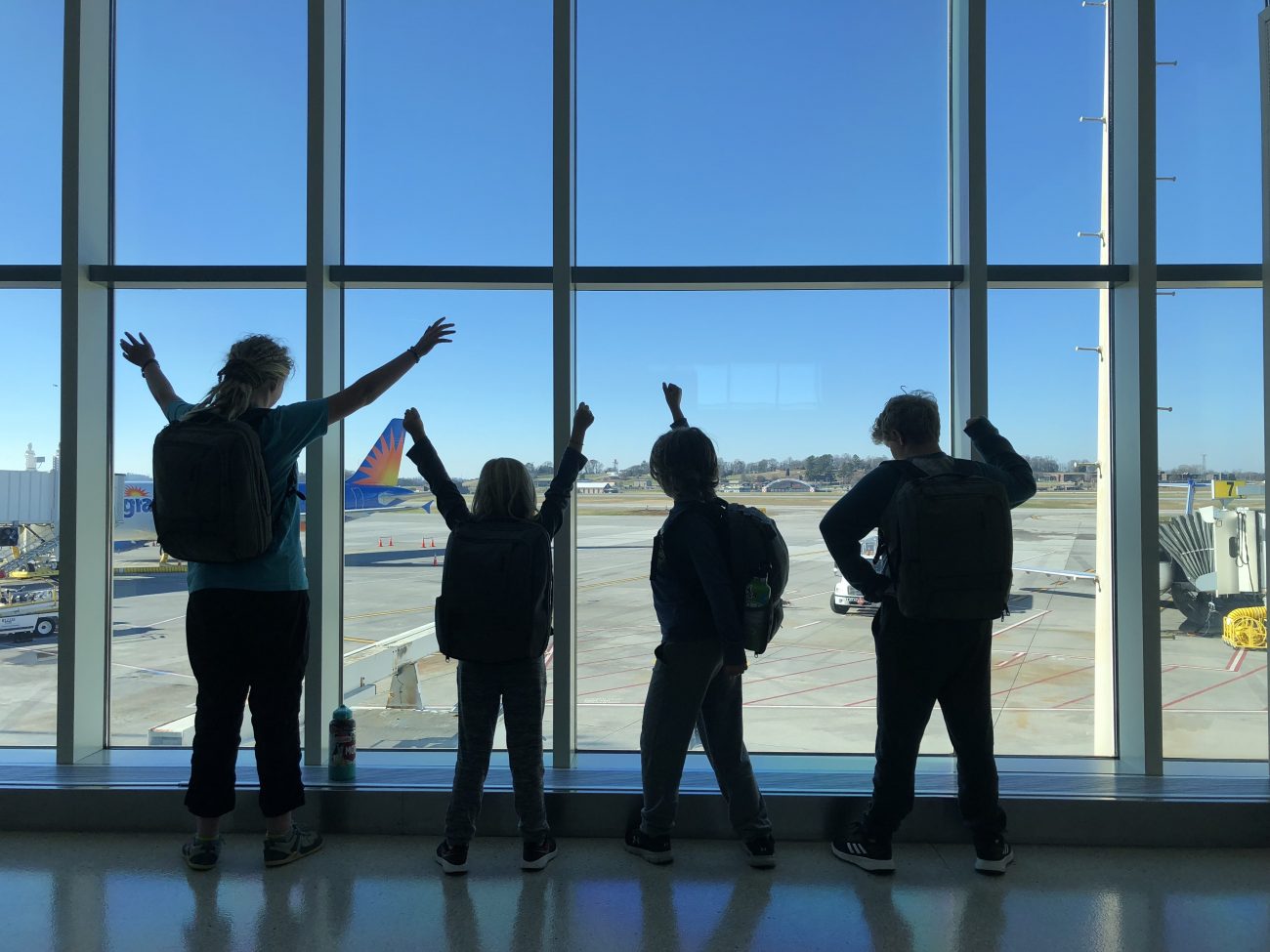 We rented a pontoon boat for the first time in Panama City Beach, FL.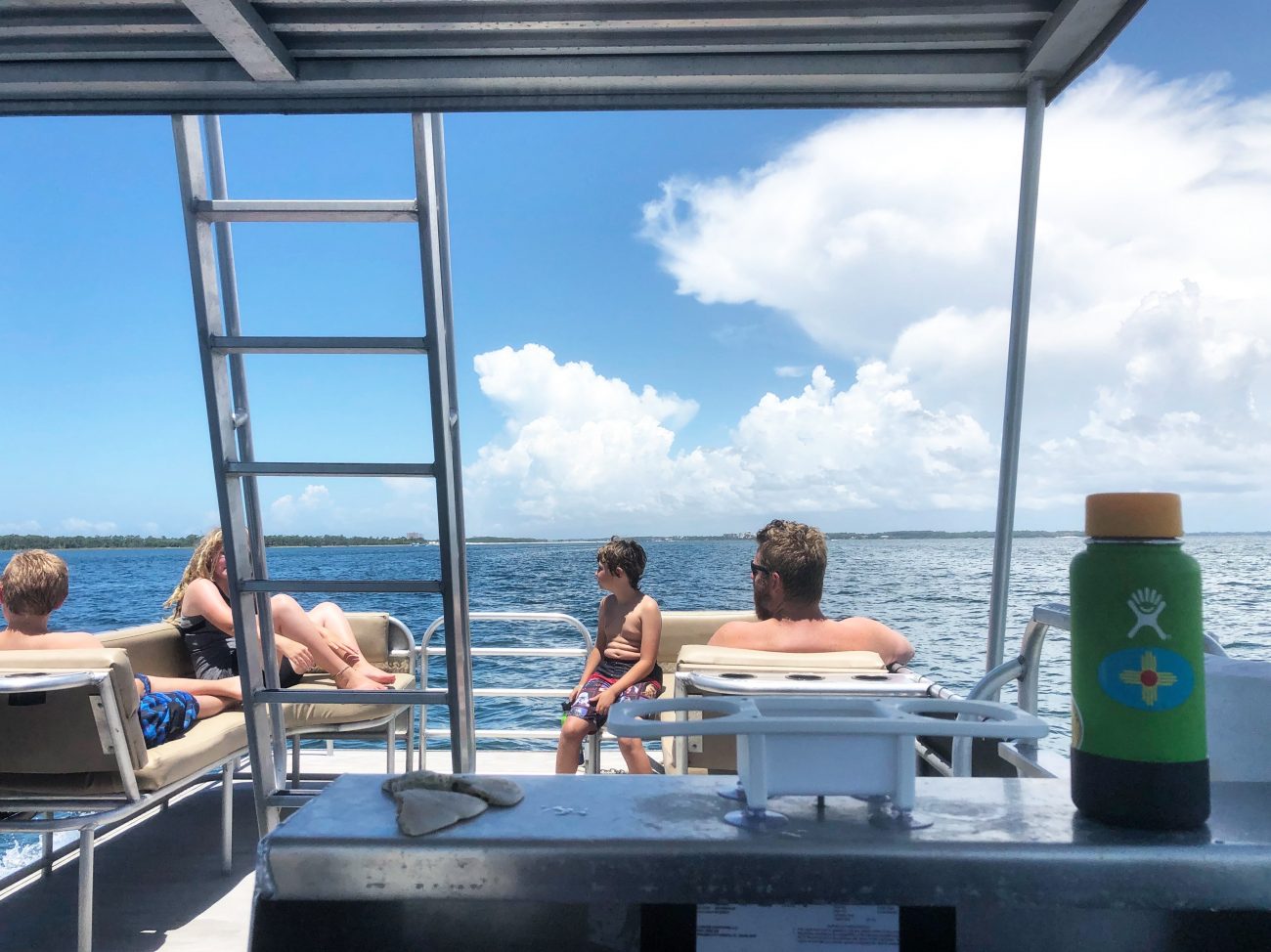 We took the kids to their first show in Indiana! Weezer.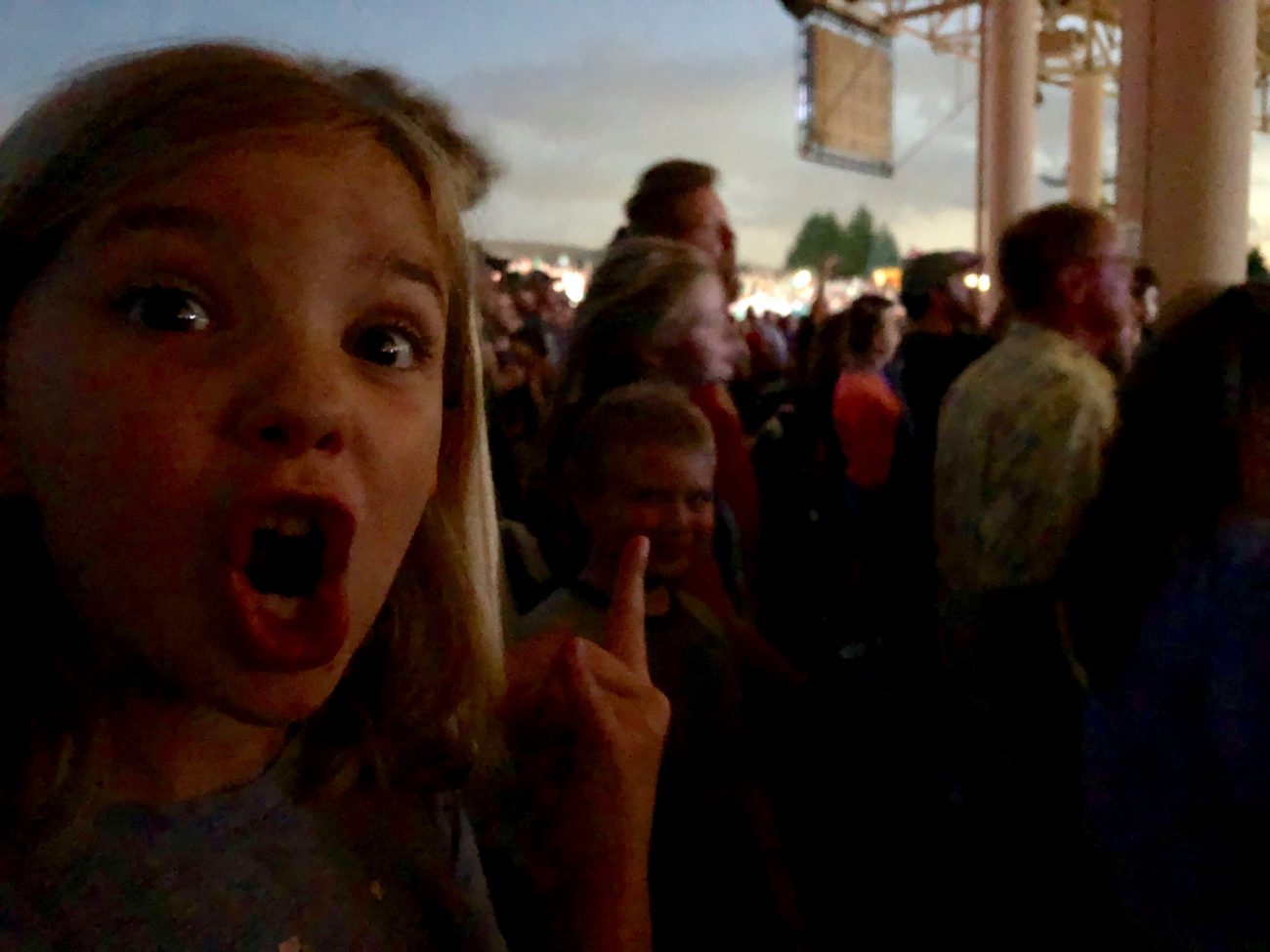 And some other fun things...
We took several dam tours! If you ask the kids...too many dam tours.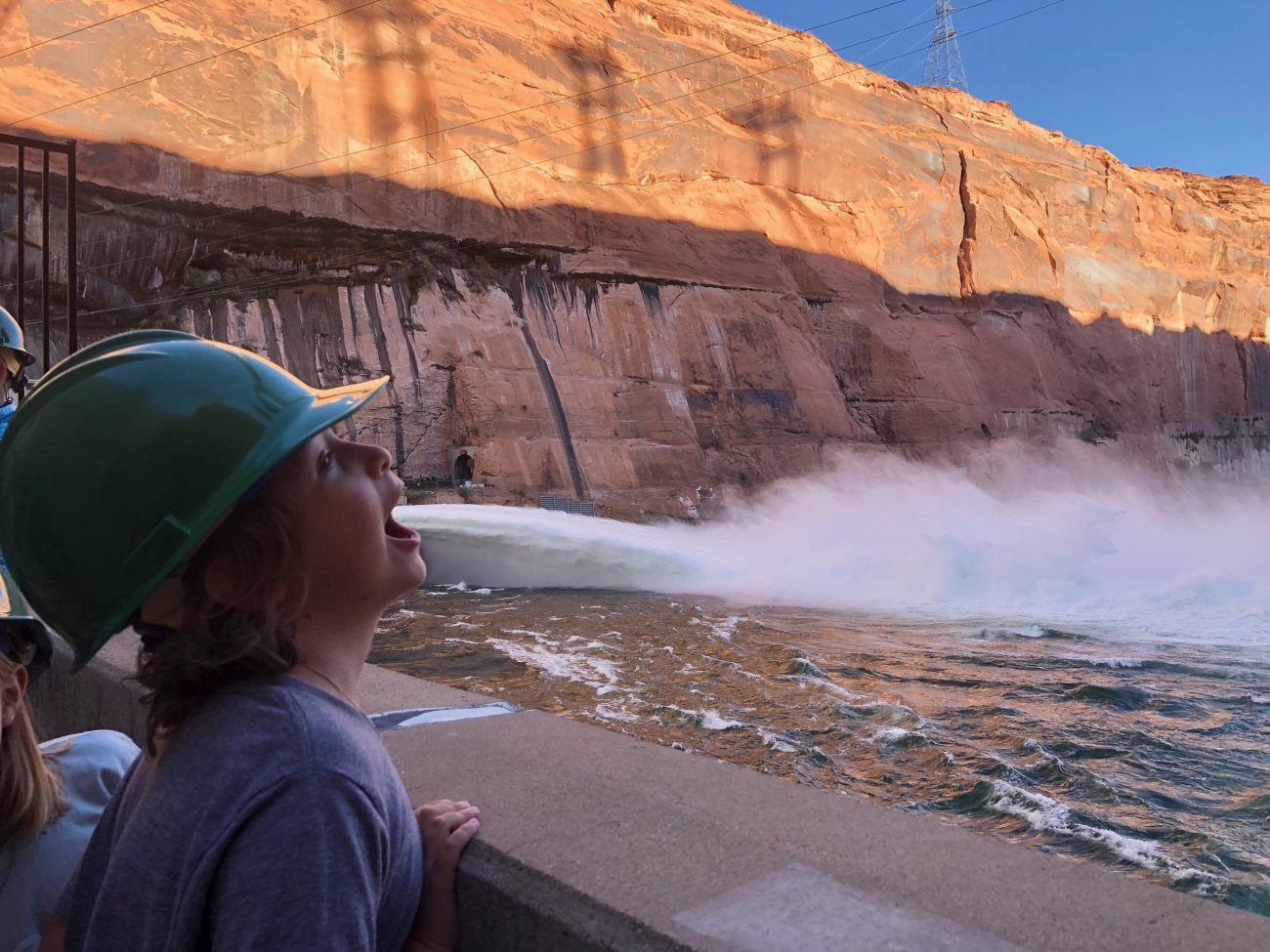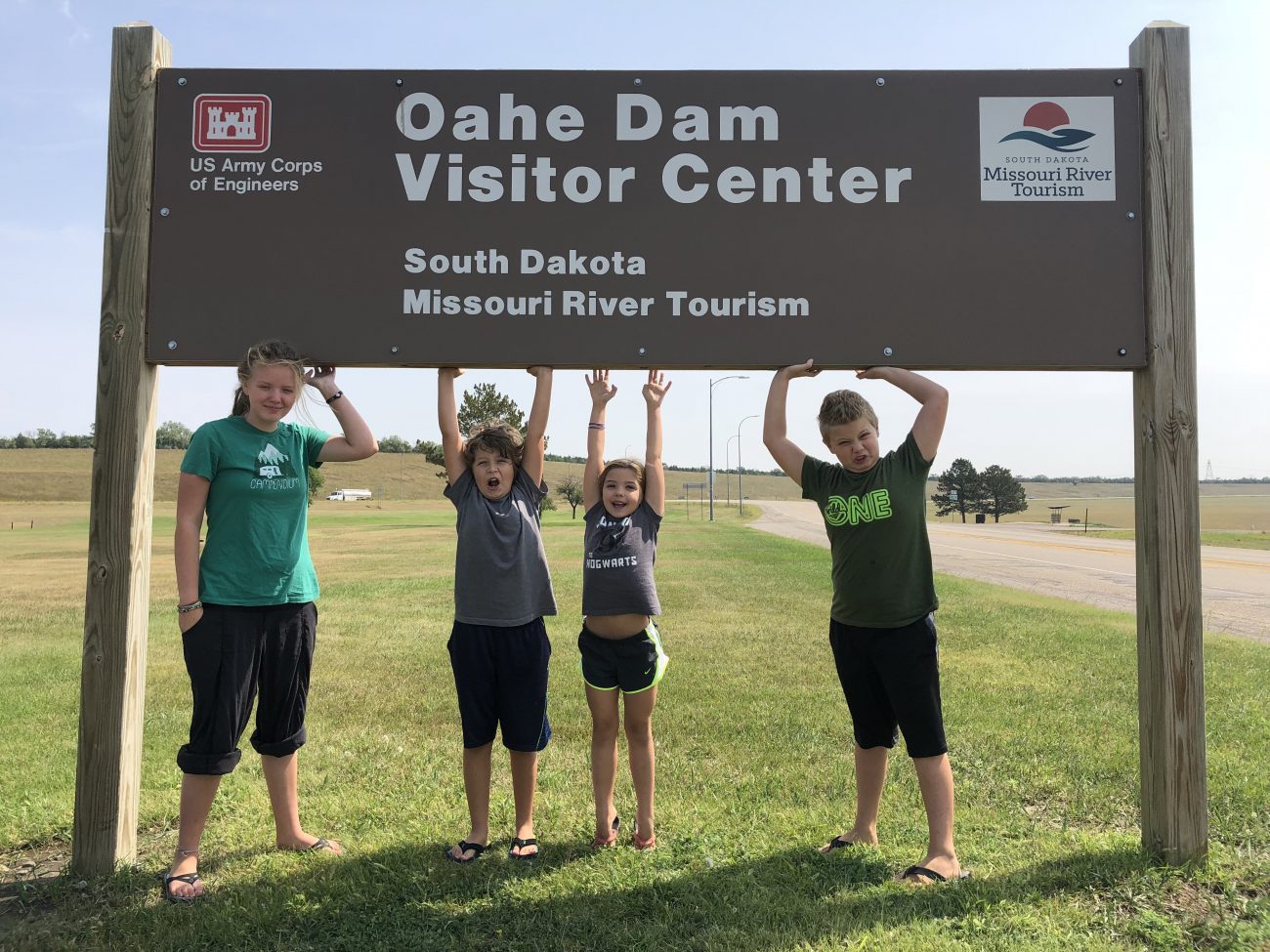 Adali learned how to weave a basket with dried grasses.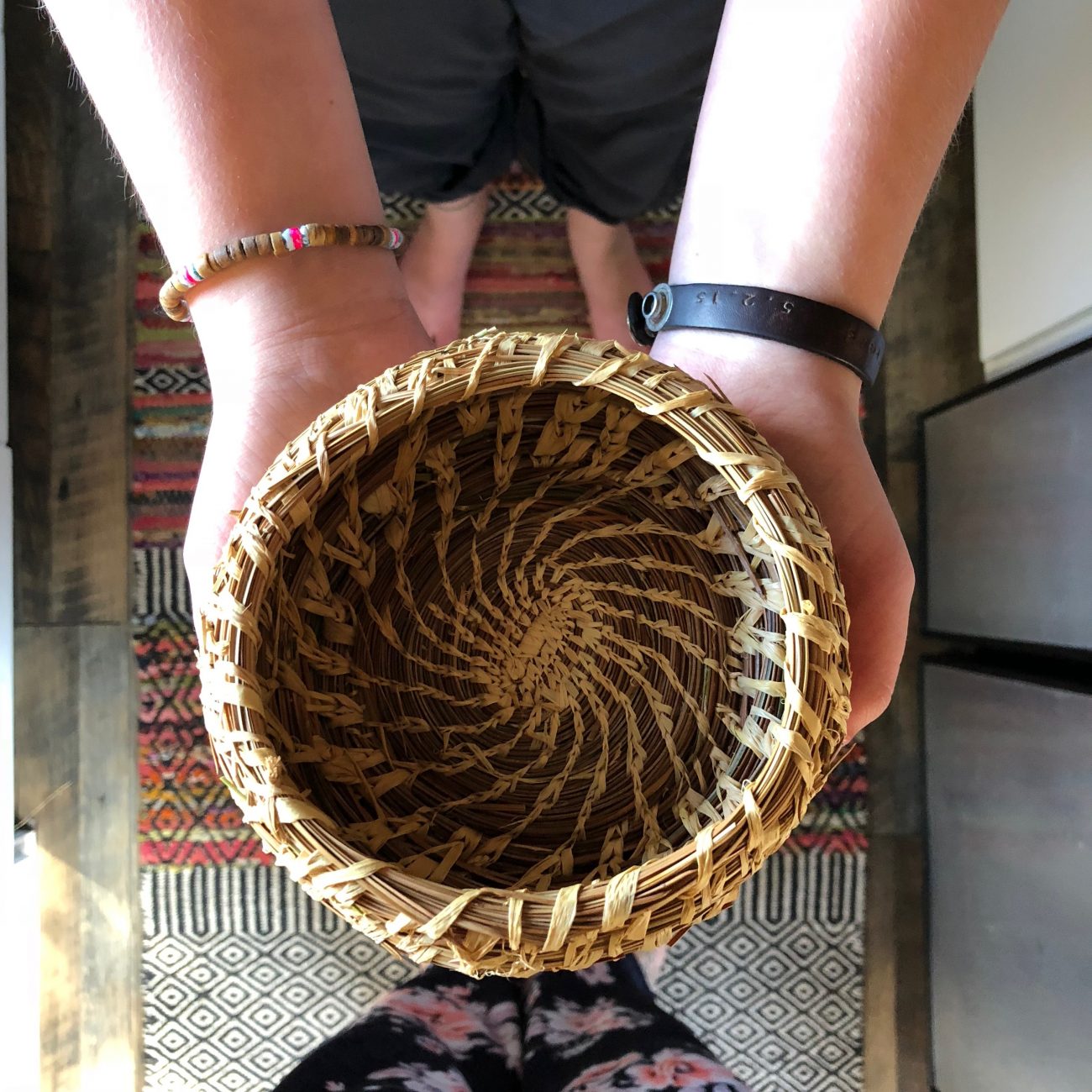 Went to our first (and likely last) wiener dog race. So funny.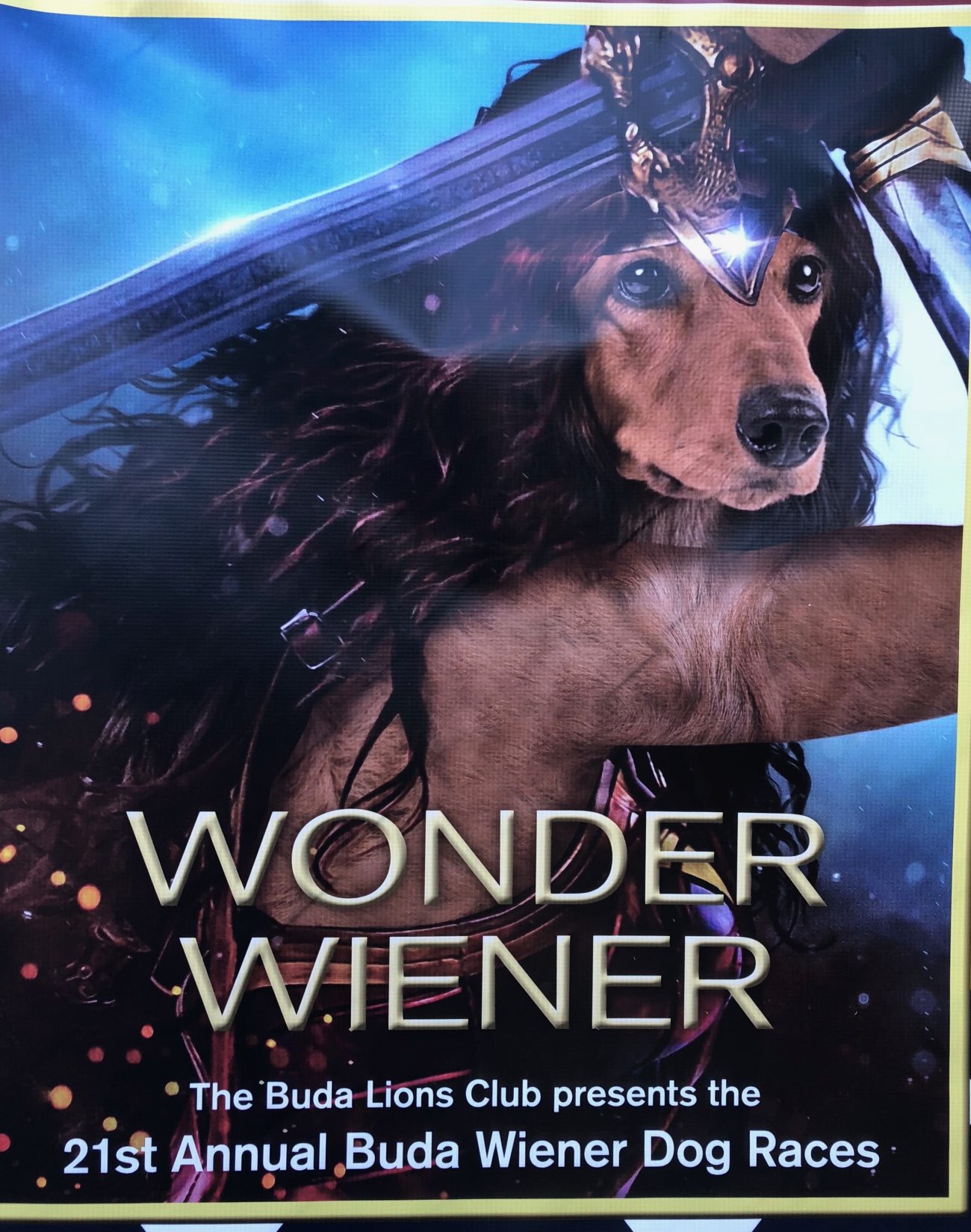 Toured the Jelly Belly Factory.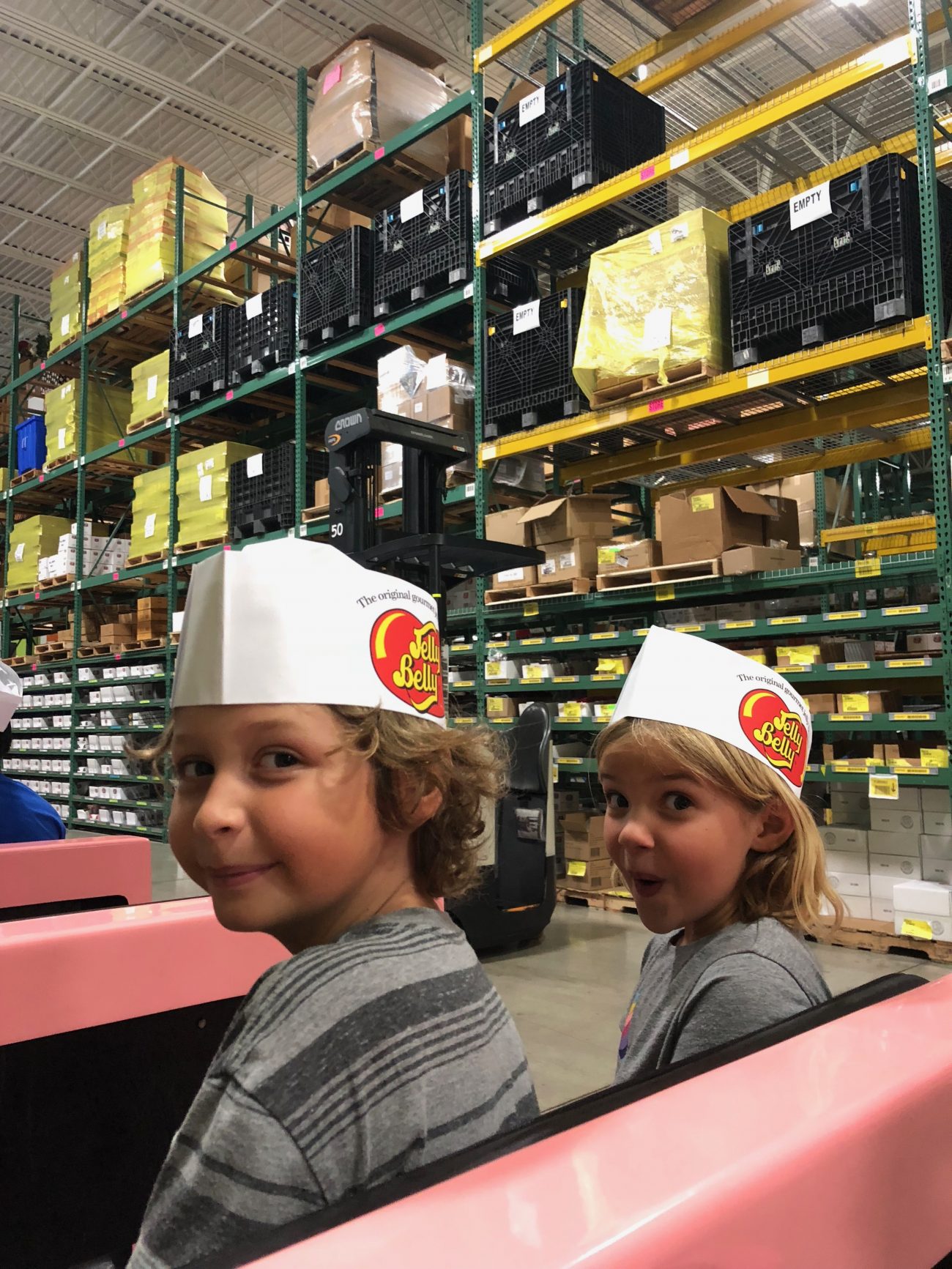 We got to work with some cool companies like Beddy's Bedding and eBags Online.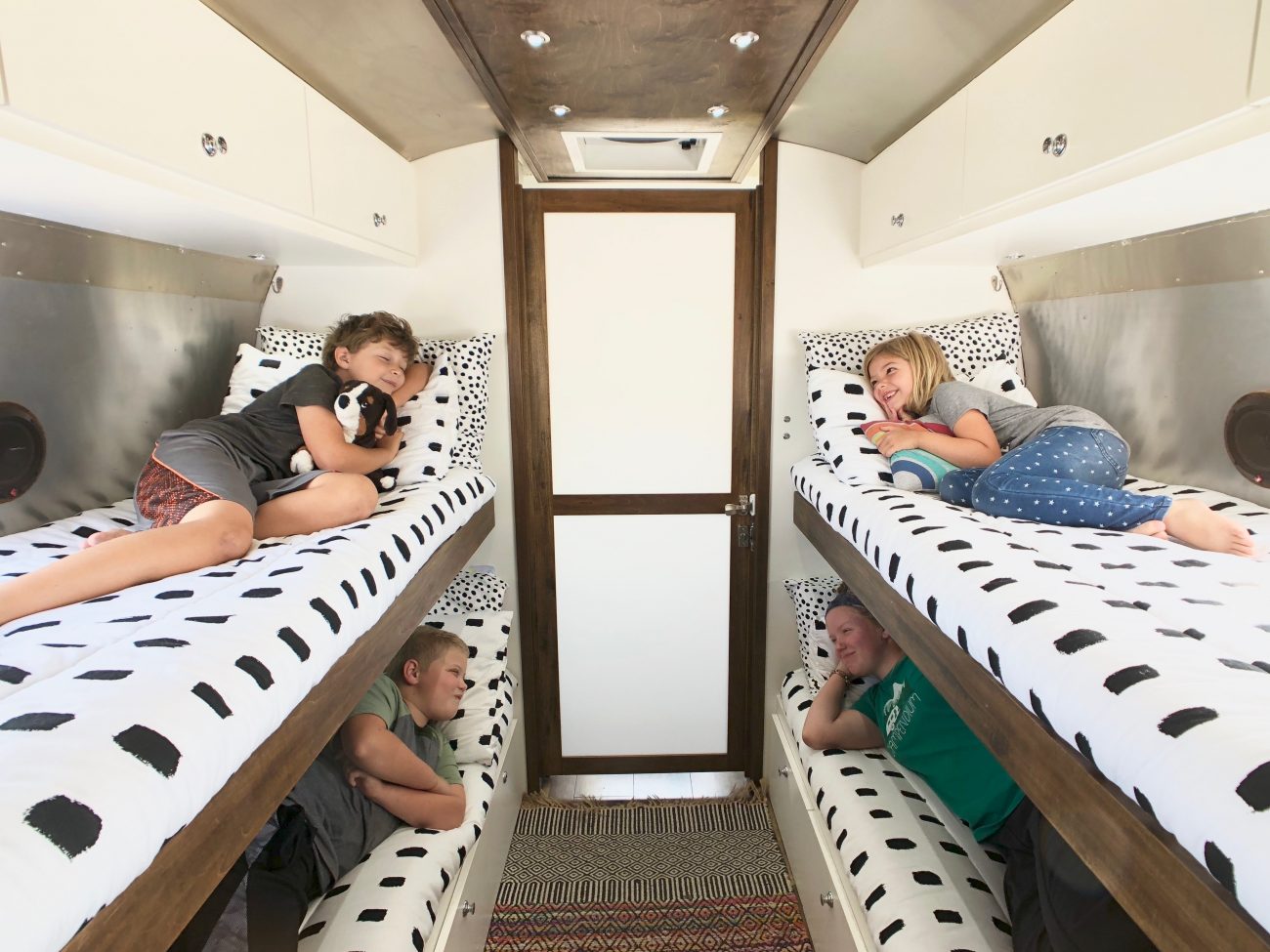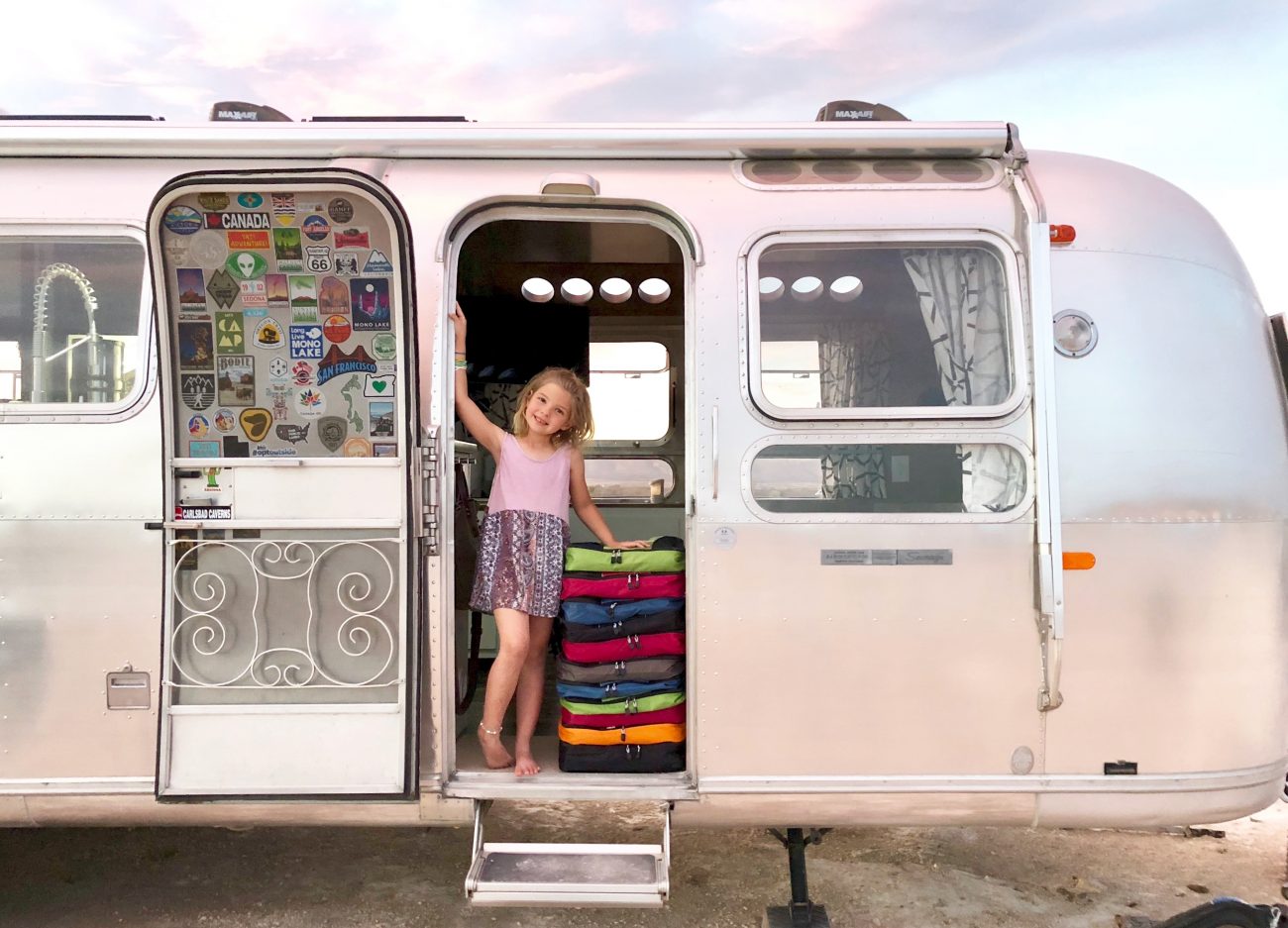 And we finally got our Airstream polished to a mirror finish!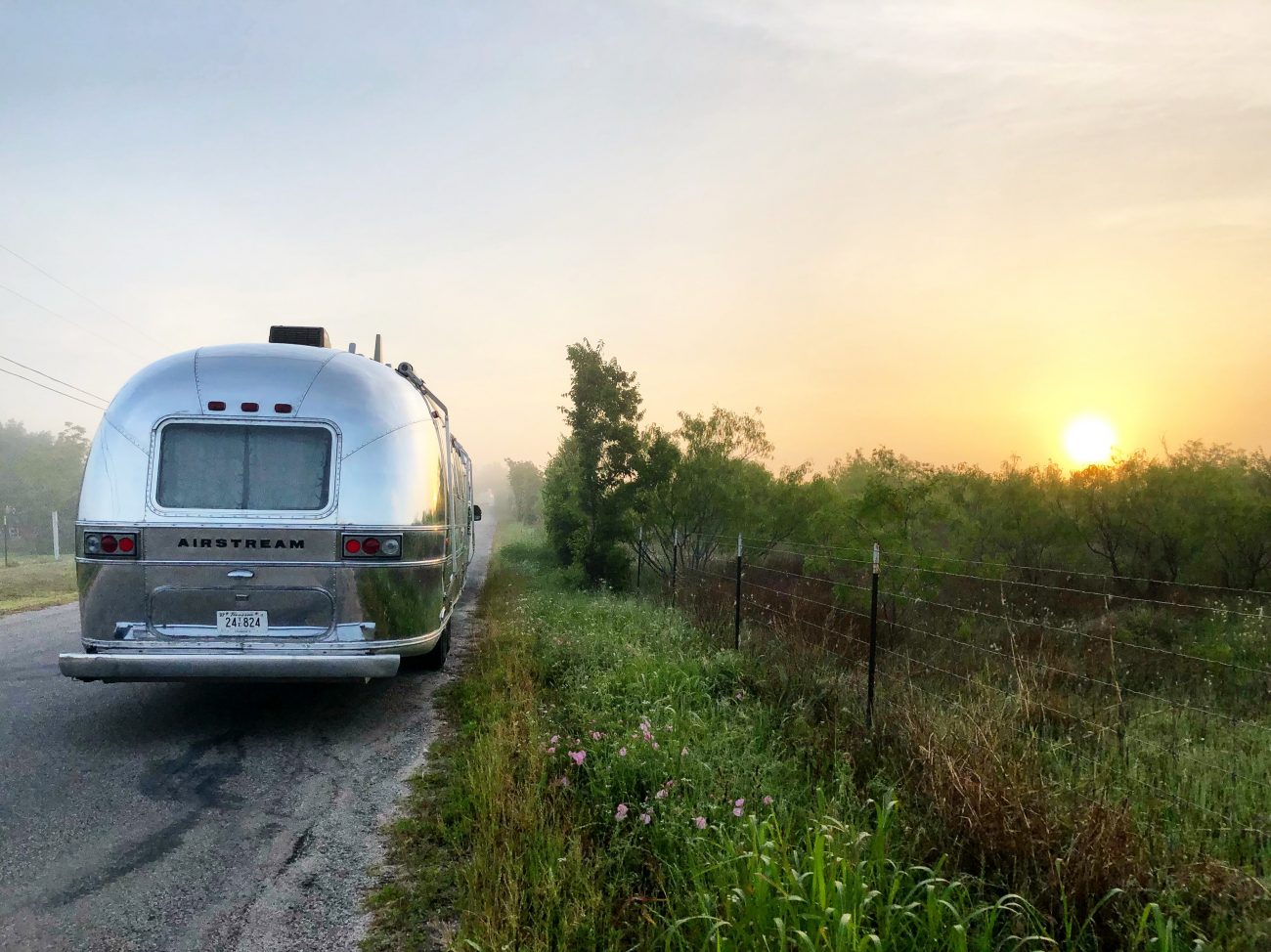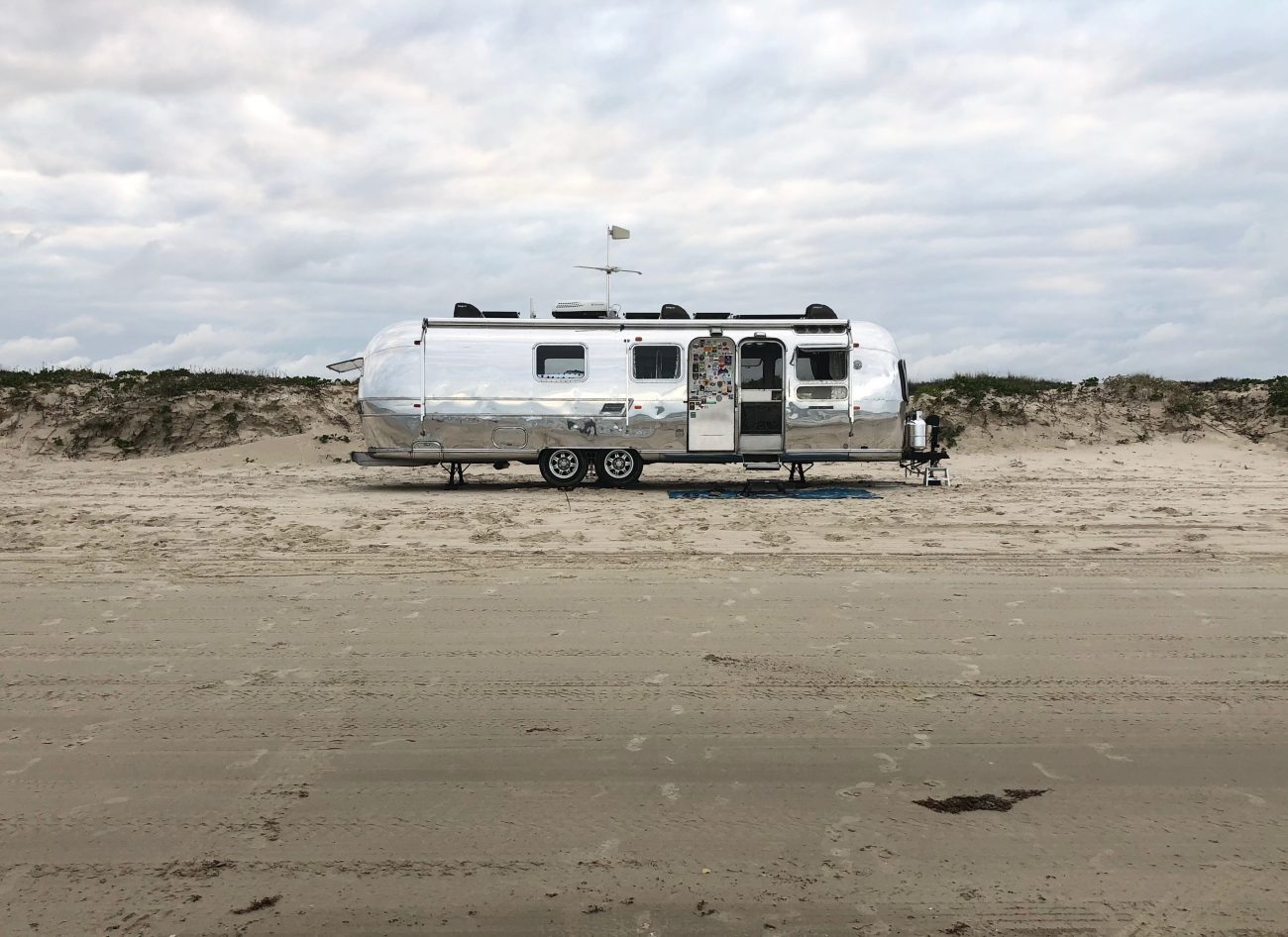 Boondocking
We were also able to spend a lot of time camping off grid (boondocking), and I'm not ashamed to say it: we're pretty good at finding awesome spots! A few of our favorites were...
Wall, SD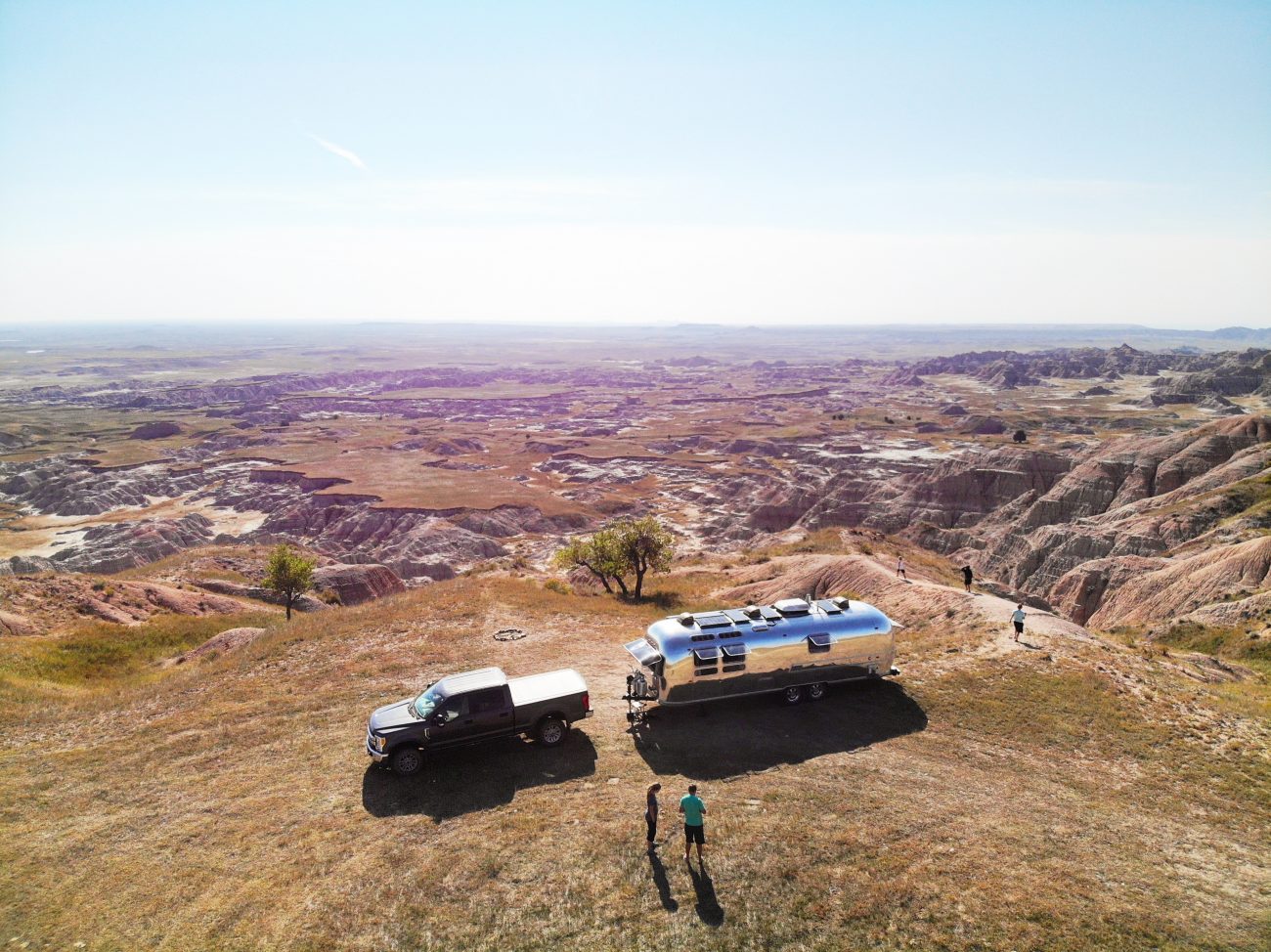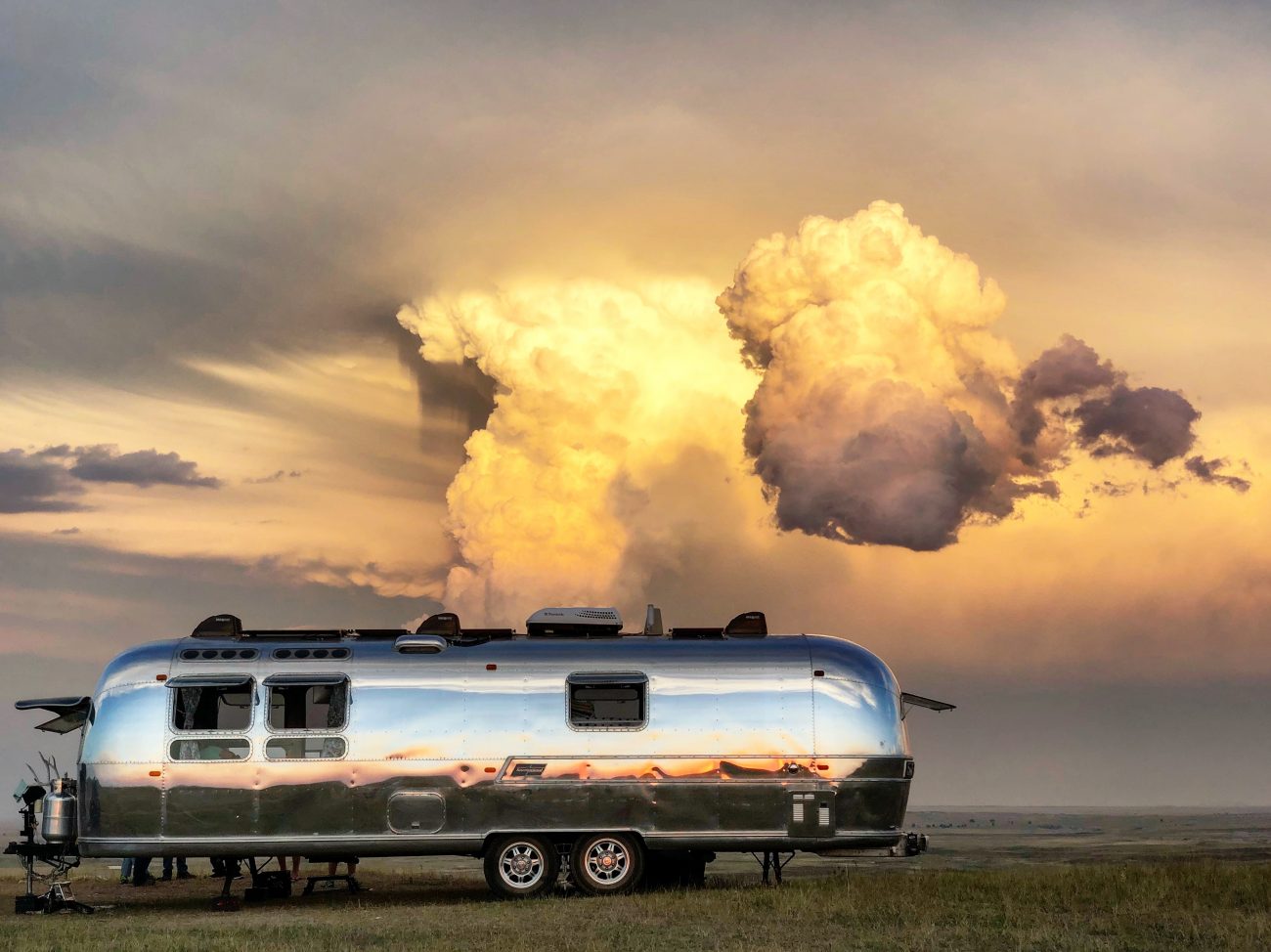 Emigrant, MT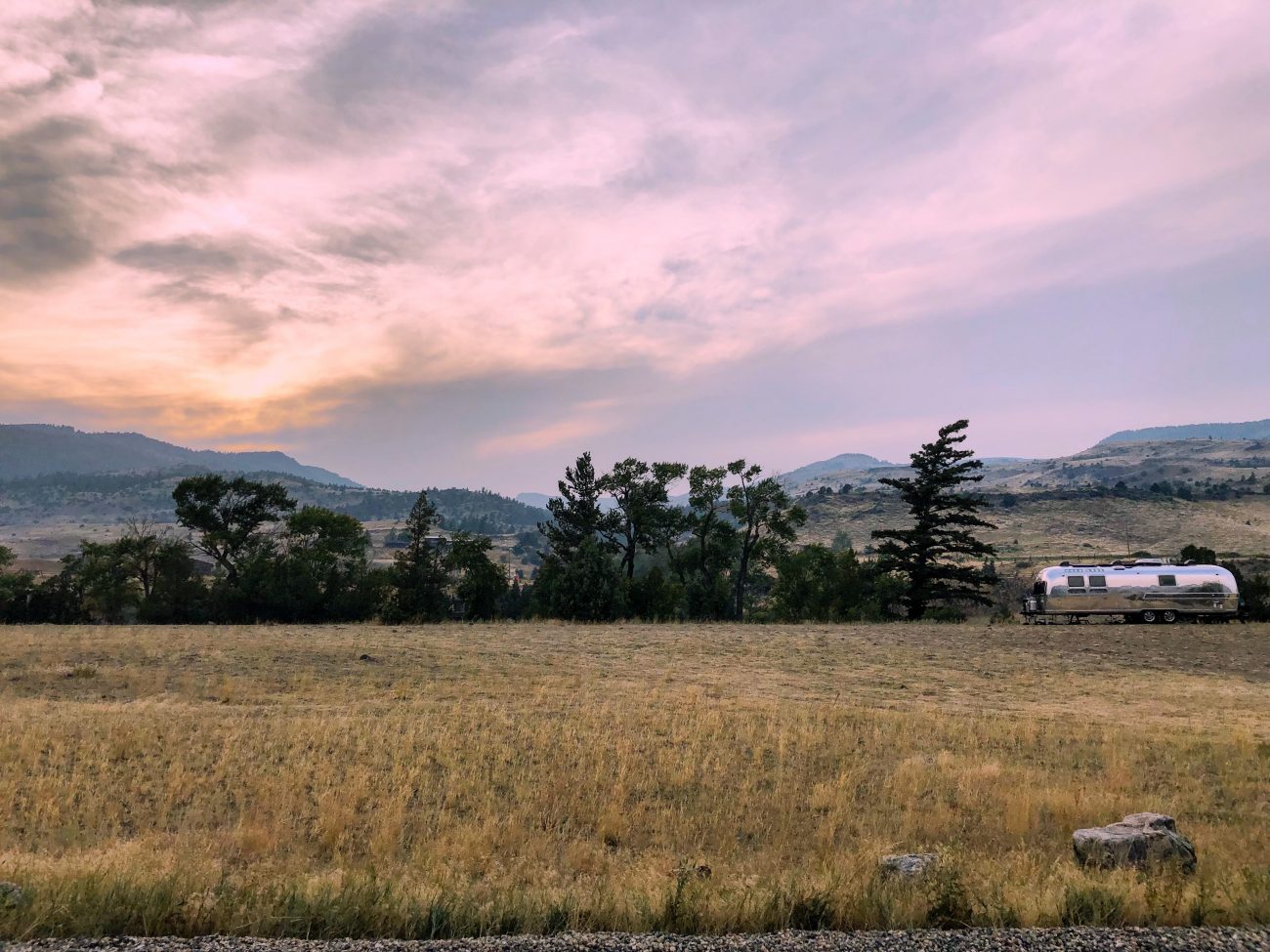 Las Cruses, NM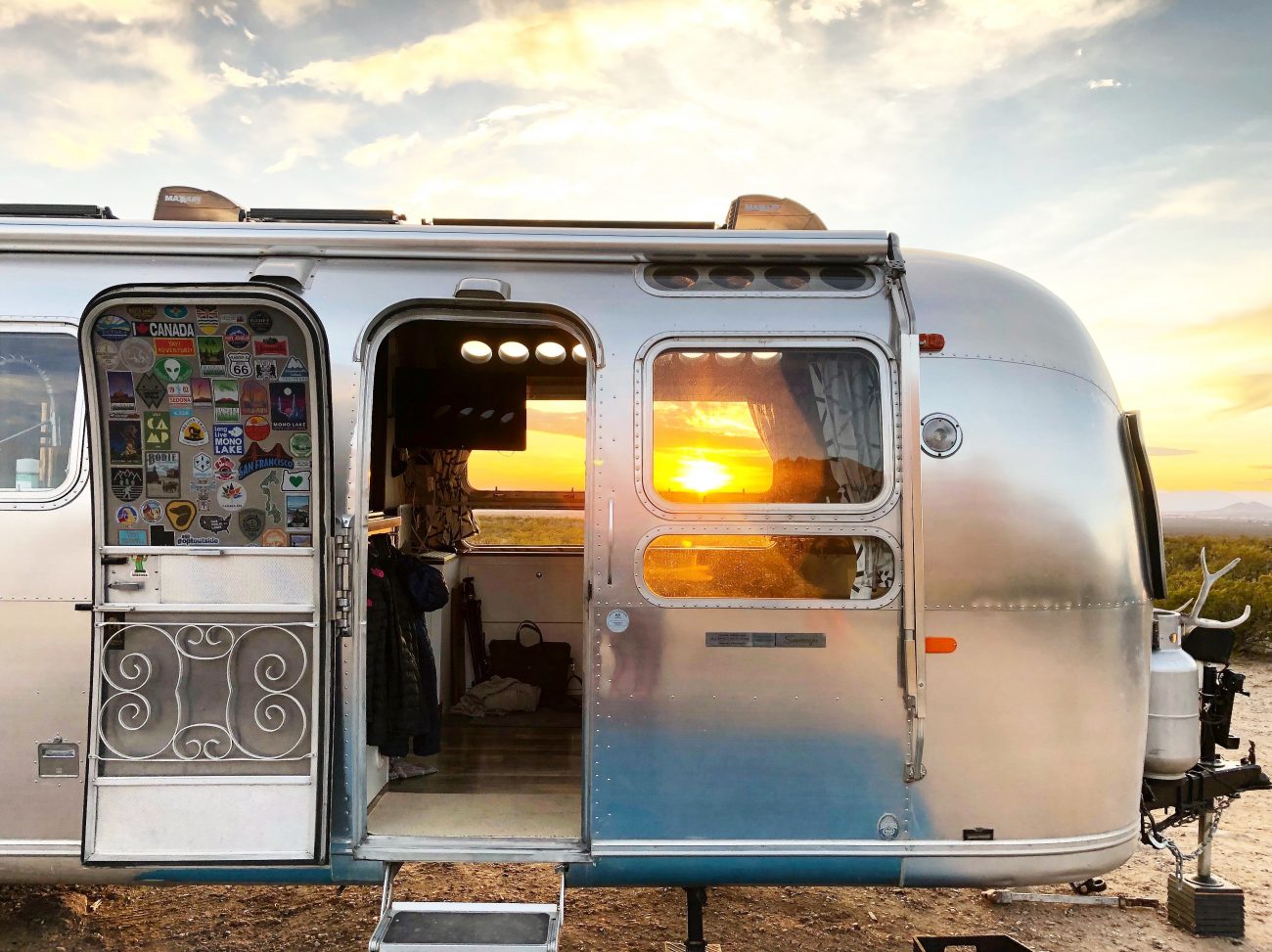 Moose, WY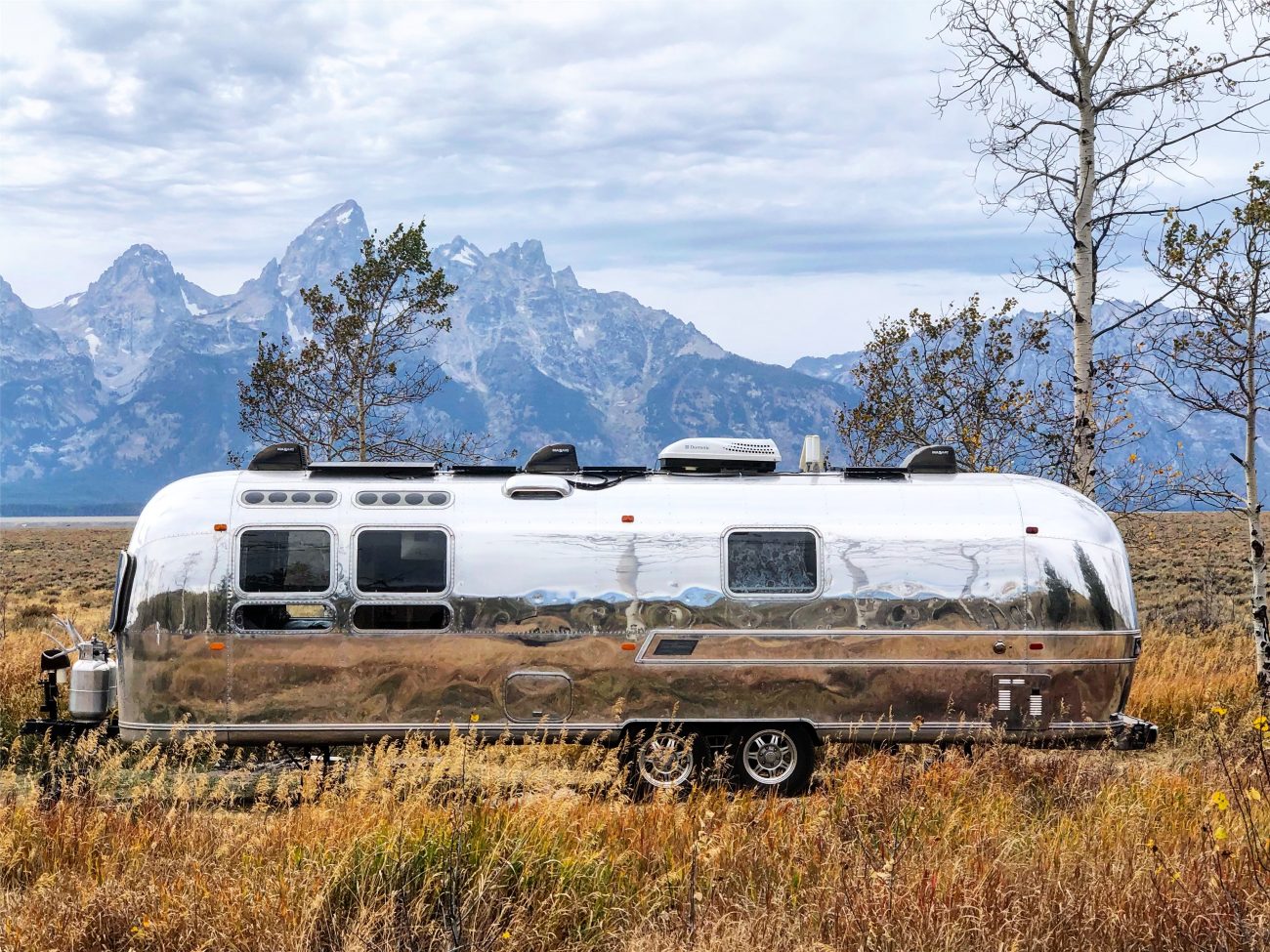 Virgin, UT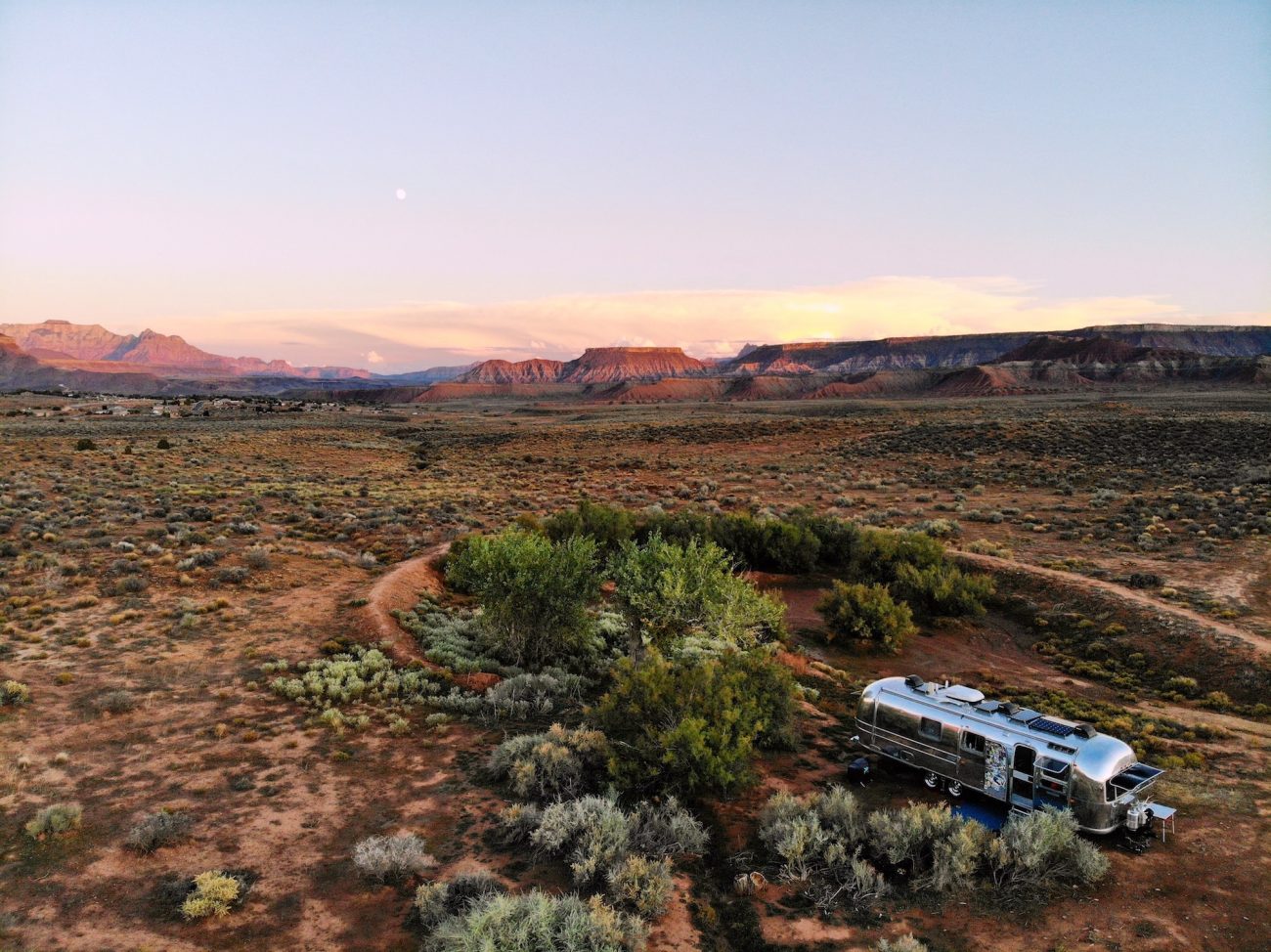 Wickenburg, AZ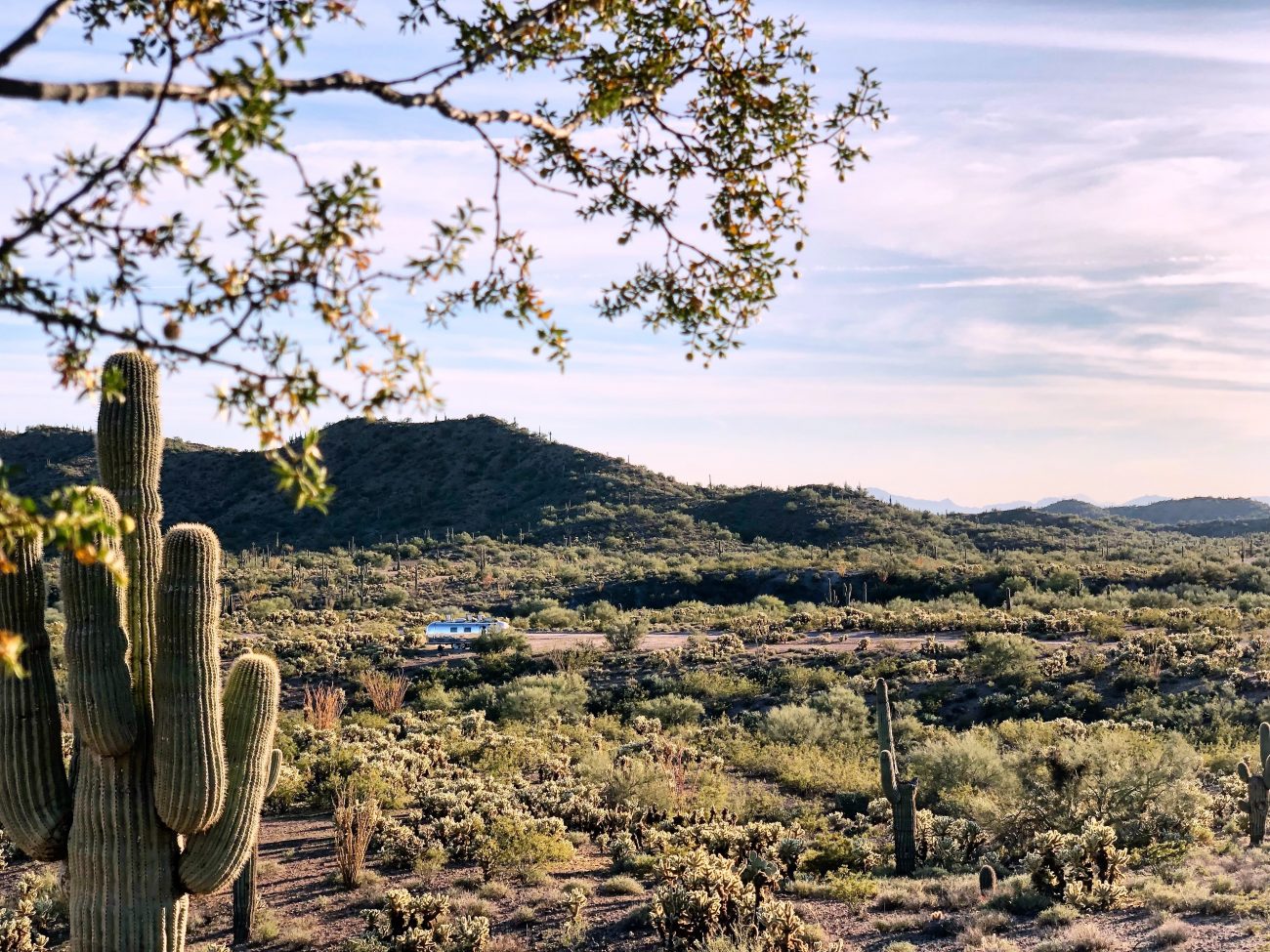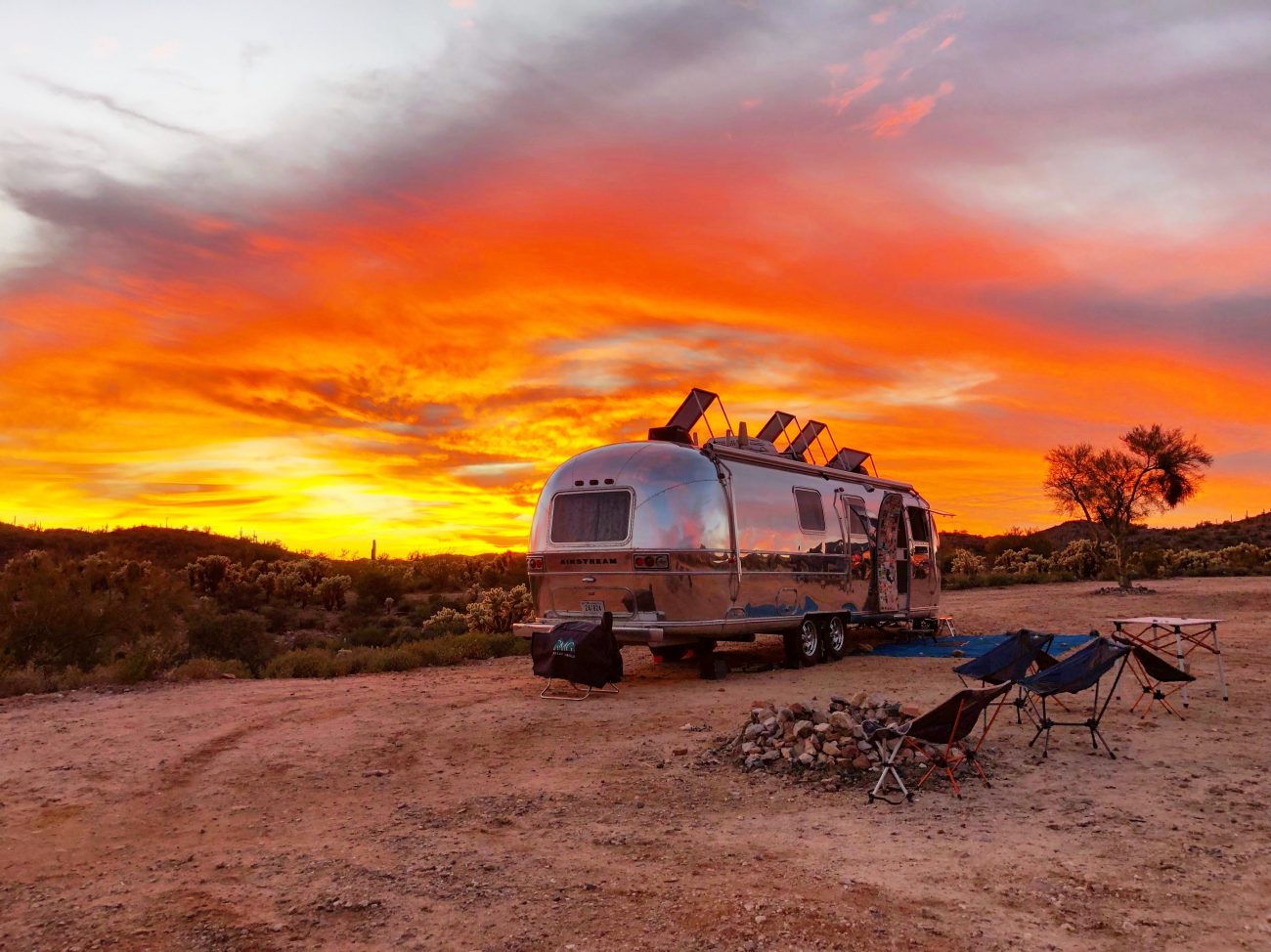 Visiting Family
In between all of these amazing adventures, we were able to spend 2 months with family this summer. We moochdocked at Jonathan's parents home in Knoxville, TN where we cleaned out our truck and Airstream and downsized...again.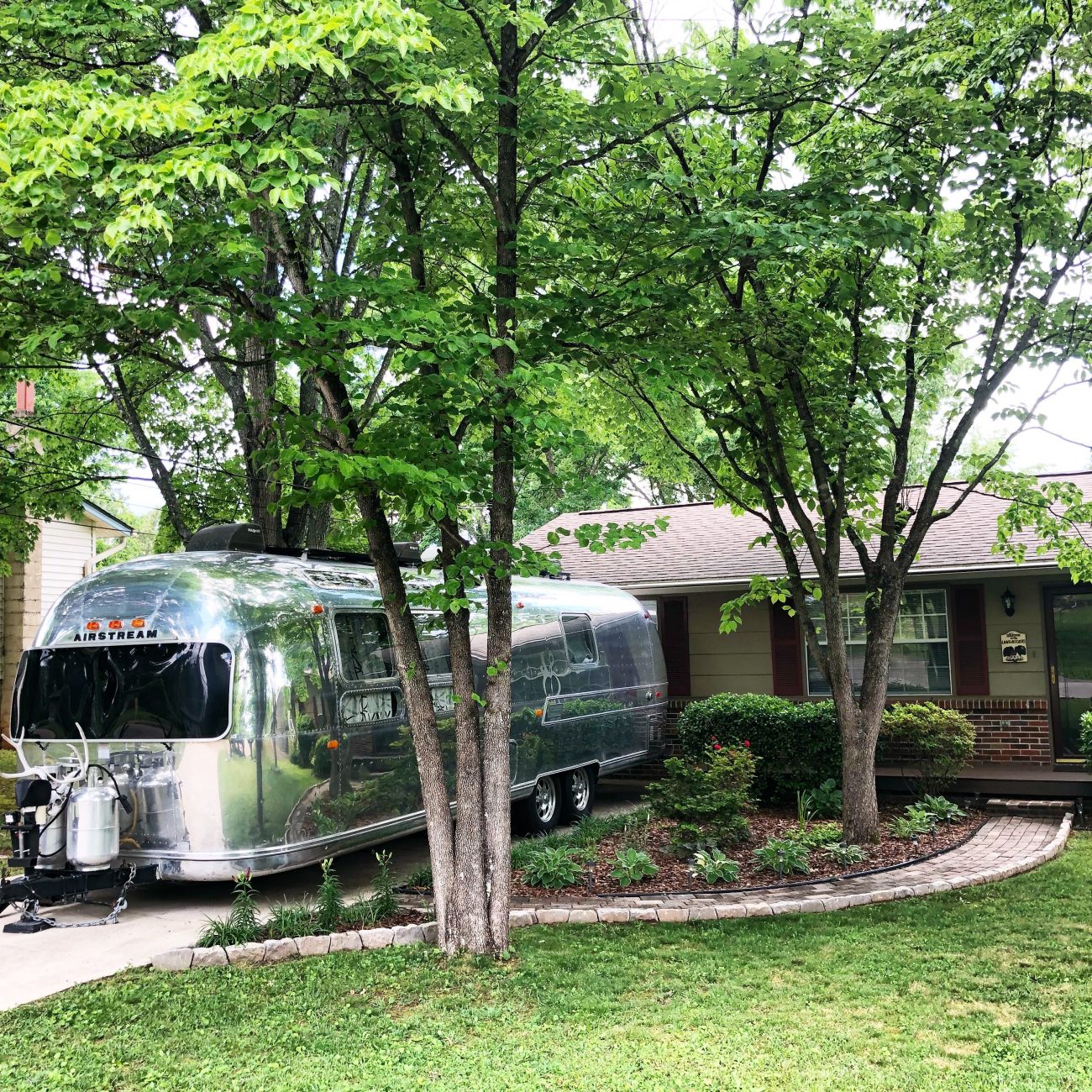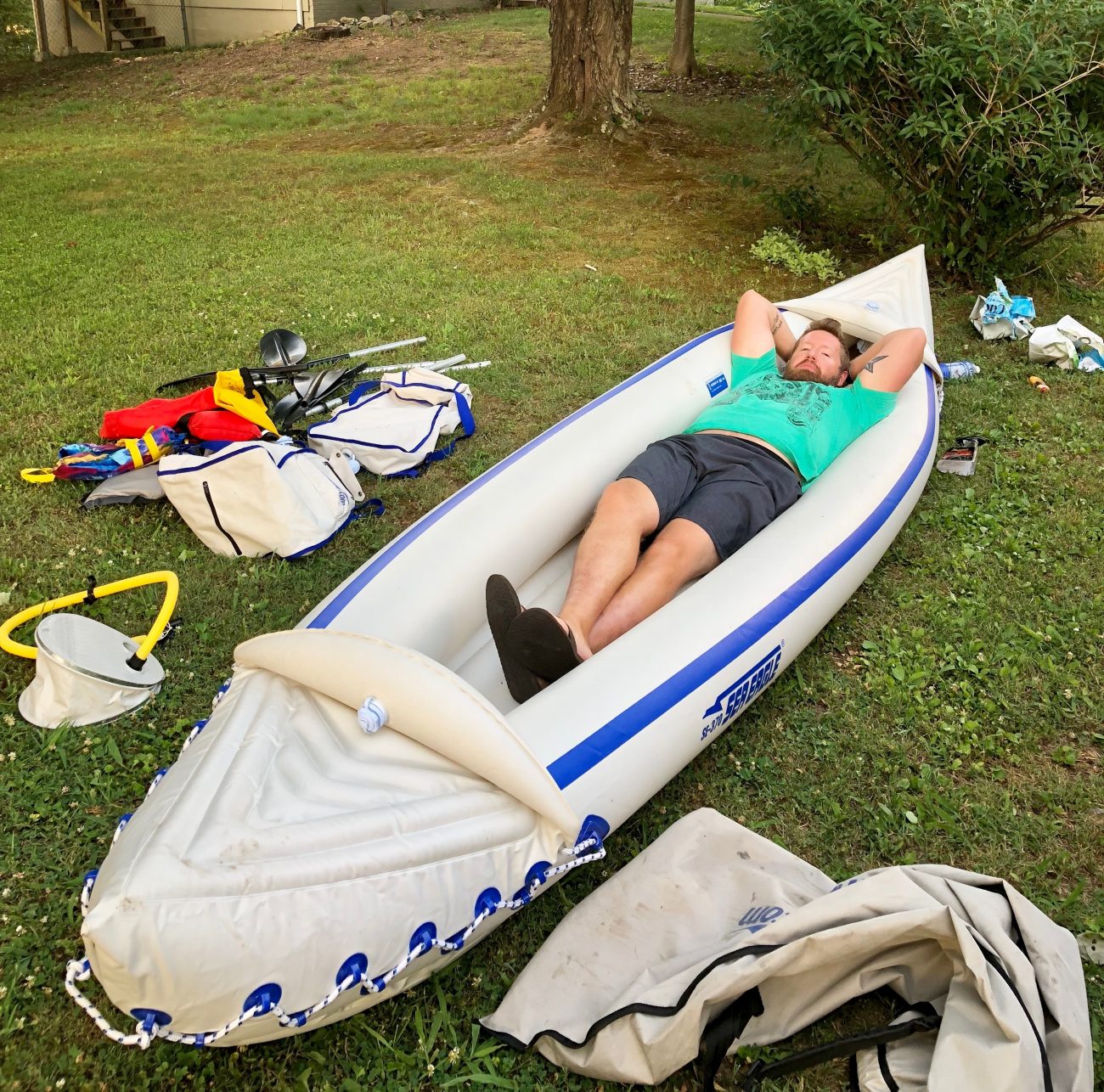 Then we headed up to visit my parents in Martinsville, IN. We fixed a few little things, added a lift to the Airstream, and enjoyed getting to spend some much needed time with our families.
It looks as though dad really missed the Airstream...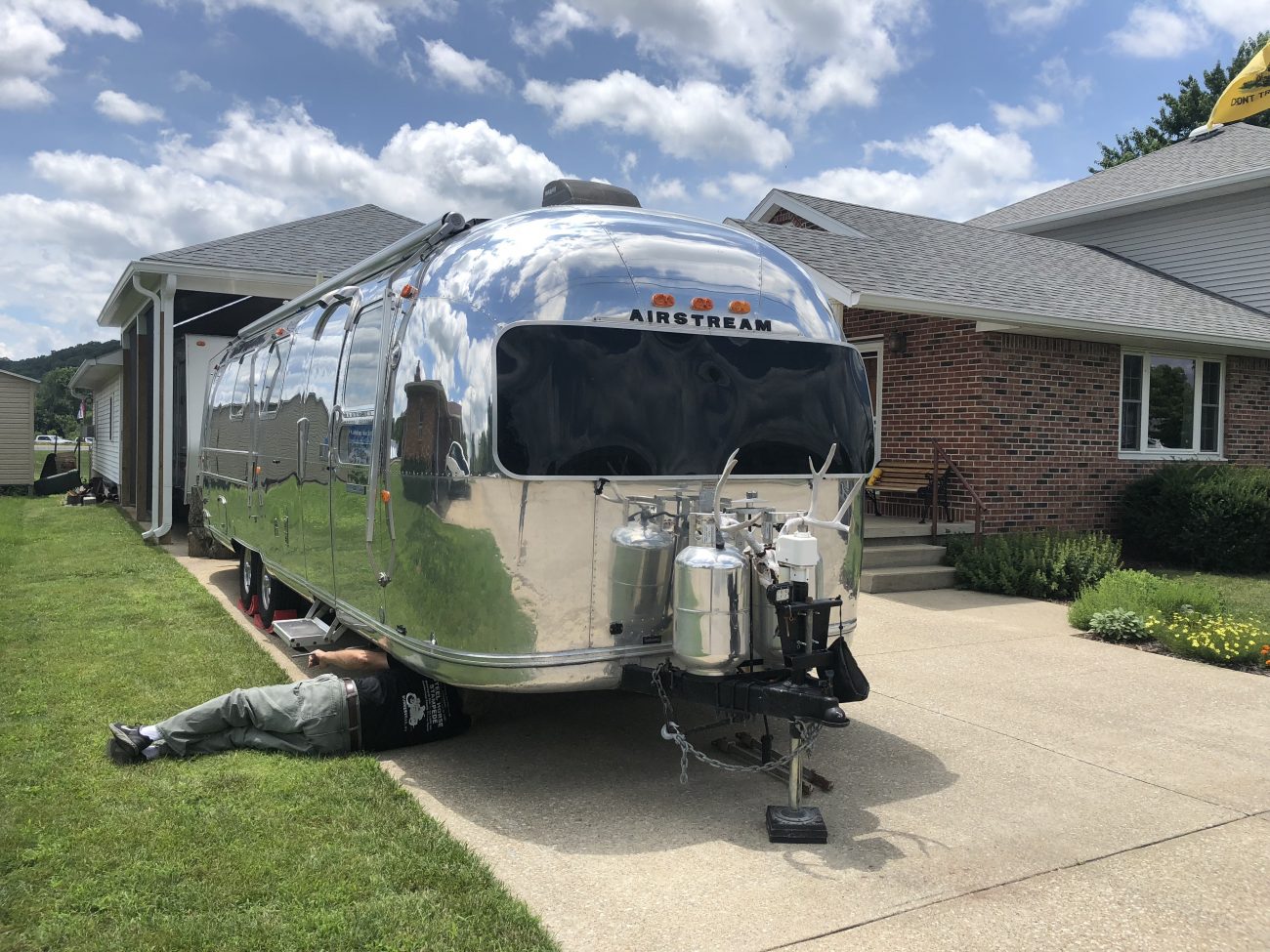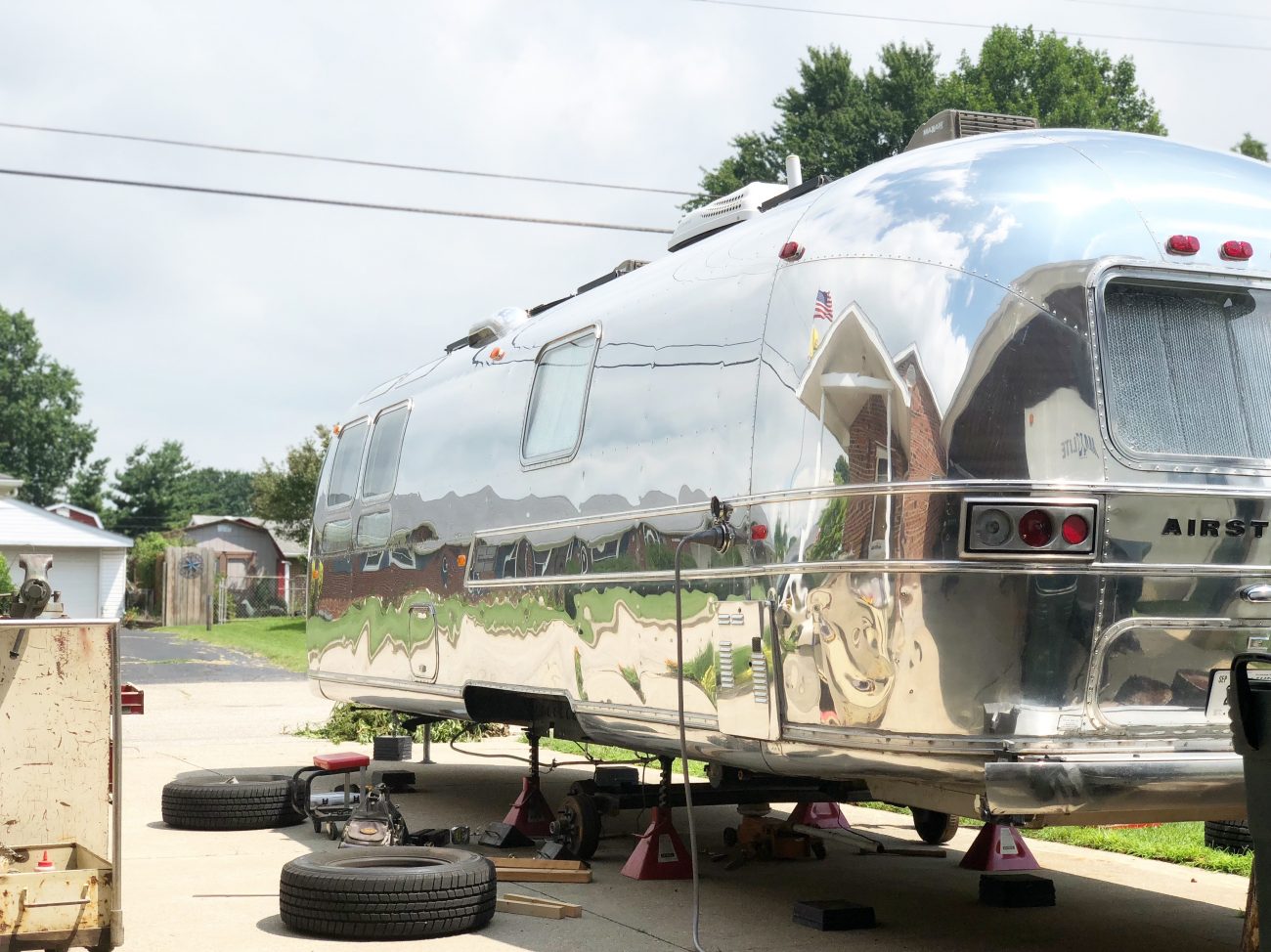 365 Mile Challenge
Last year, we signed up for the 365 Mile Challenge last year! I wish we could say we completed our miles...but we didn't. I will say we did come very close for having missed over 2 months of hiking due to visiting with family this summer.
The kids completed 322 miles, Jonathan hiked 349 miles and I came in last with 318 miles (thanks a lot foot injury). While I was frustrated with not completing the challenge, I have to remind myself that we got to see some pretty amazing places that not everyone gets to see!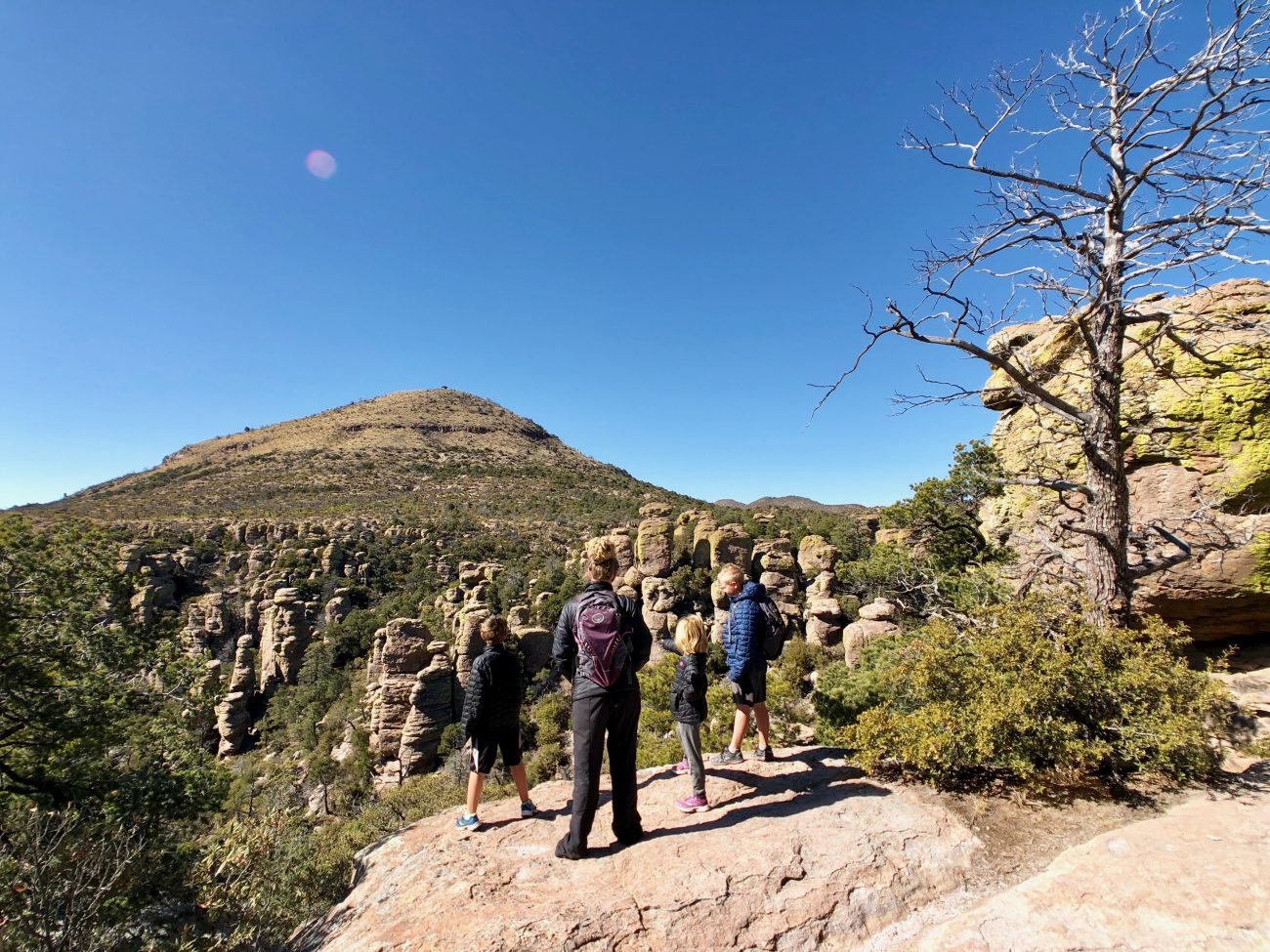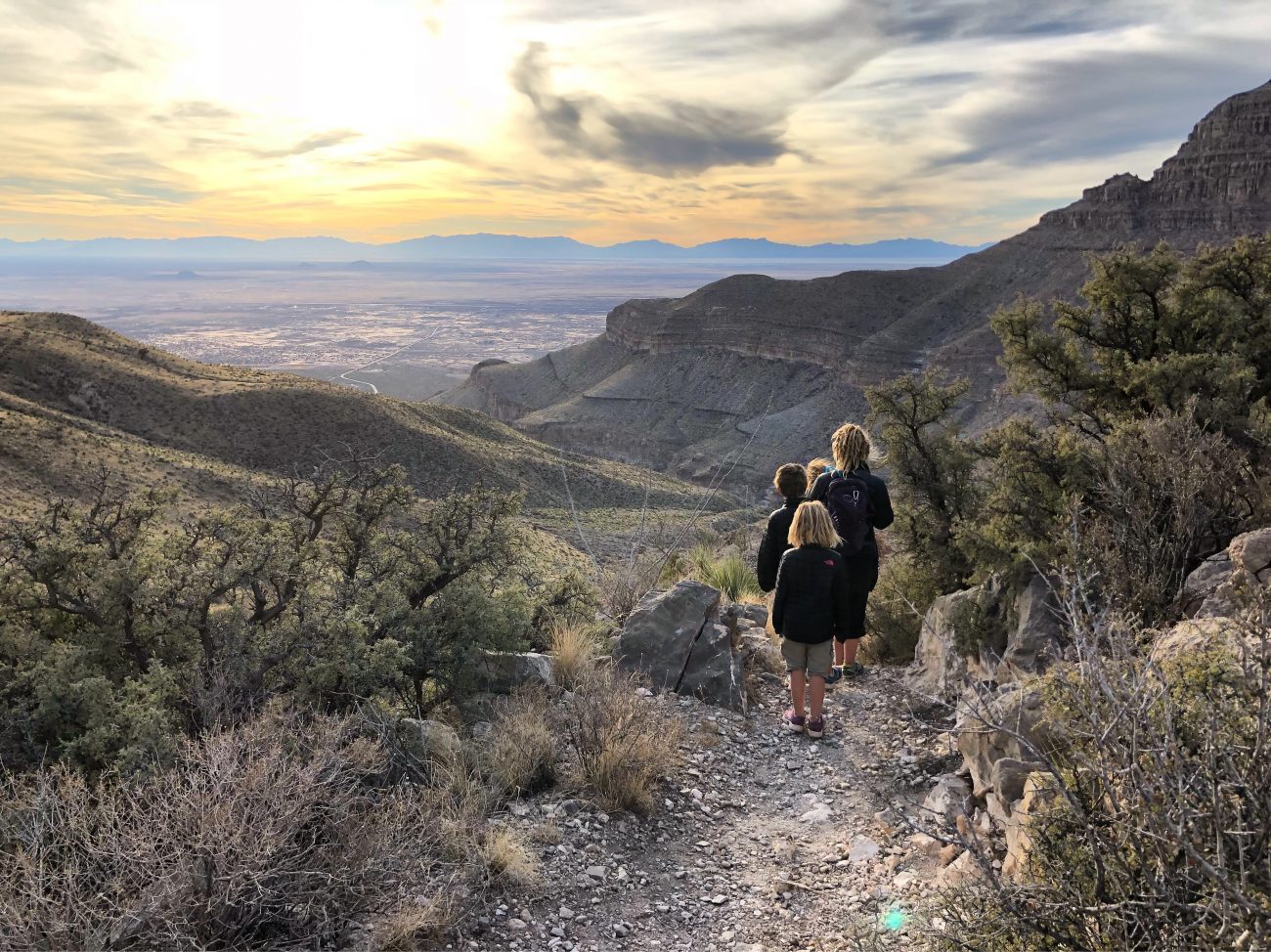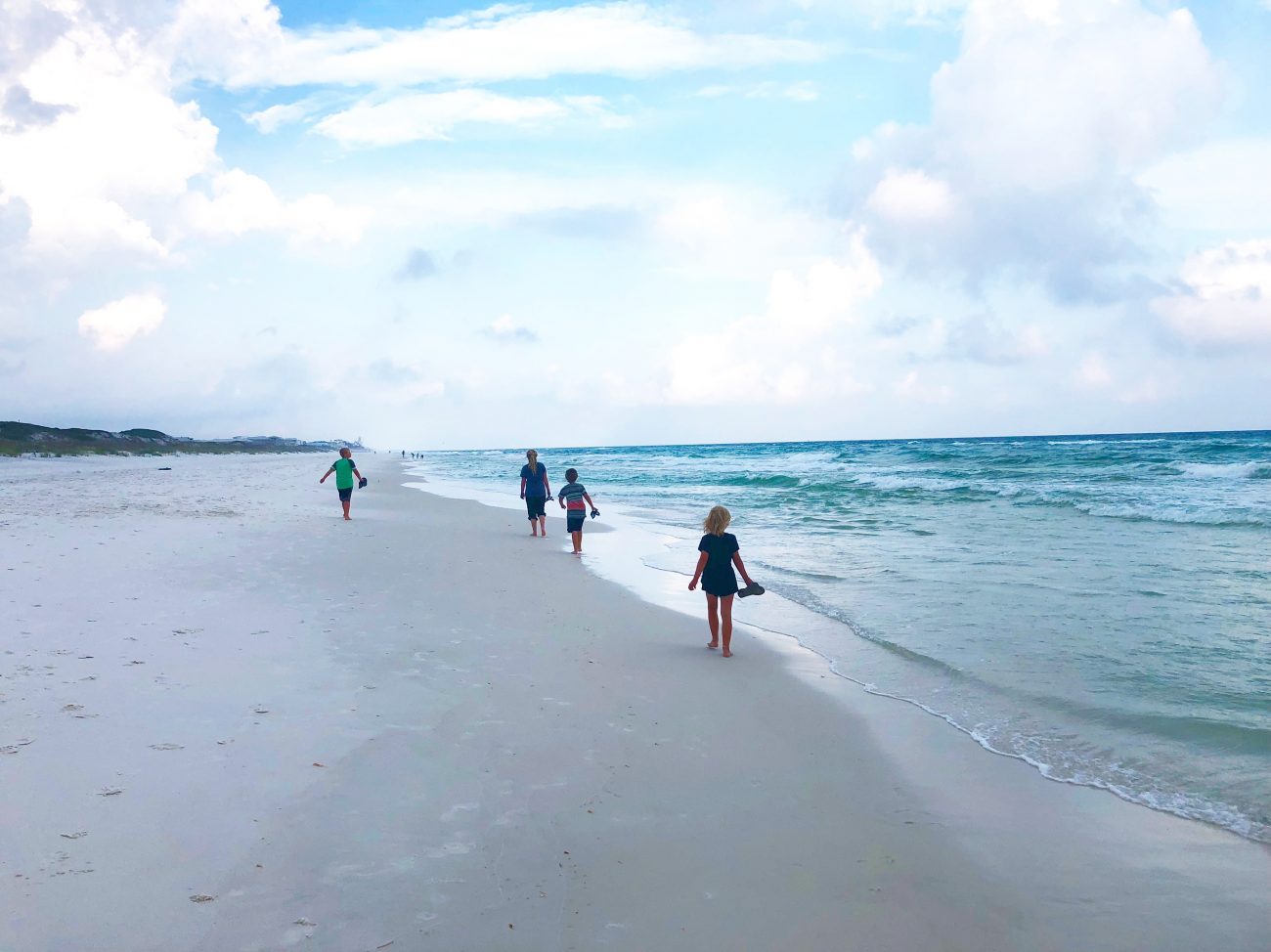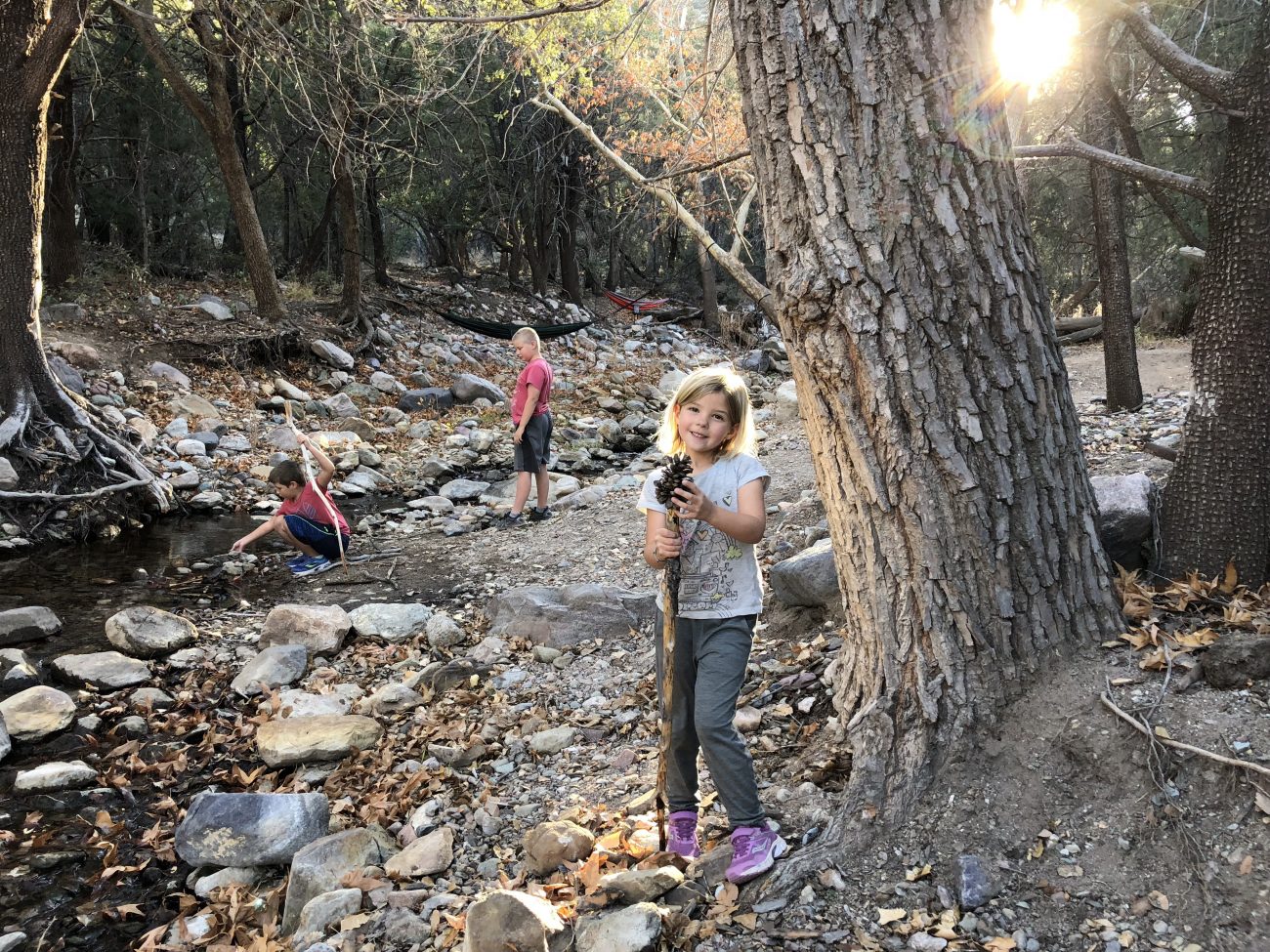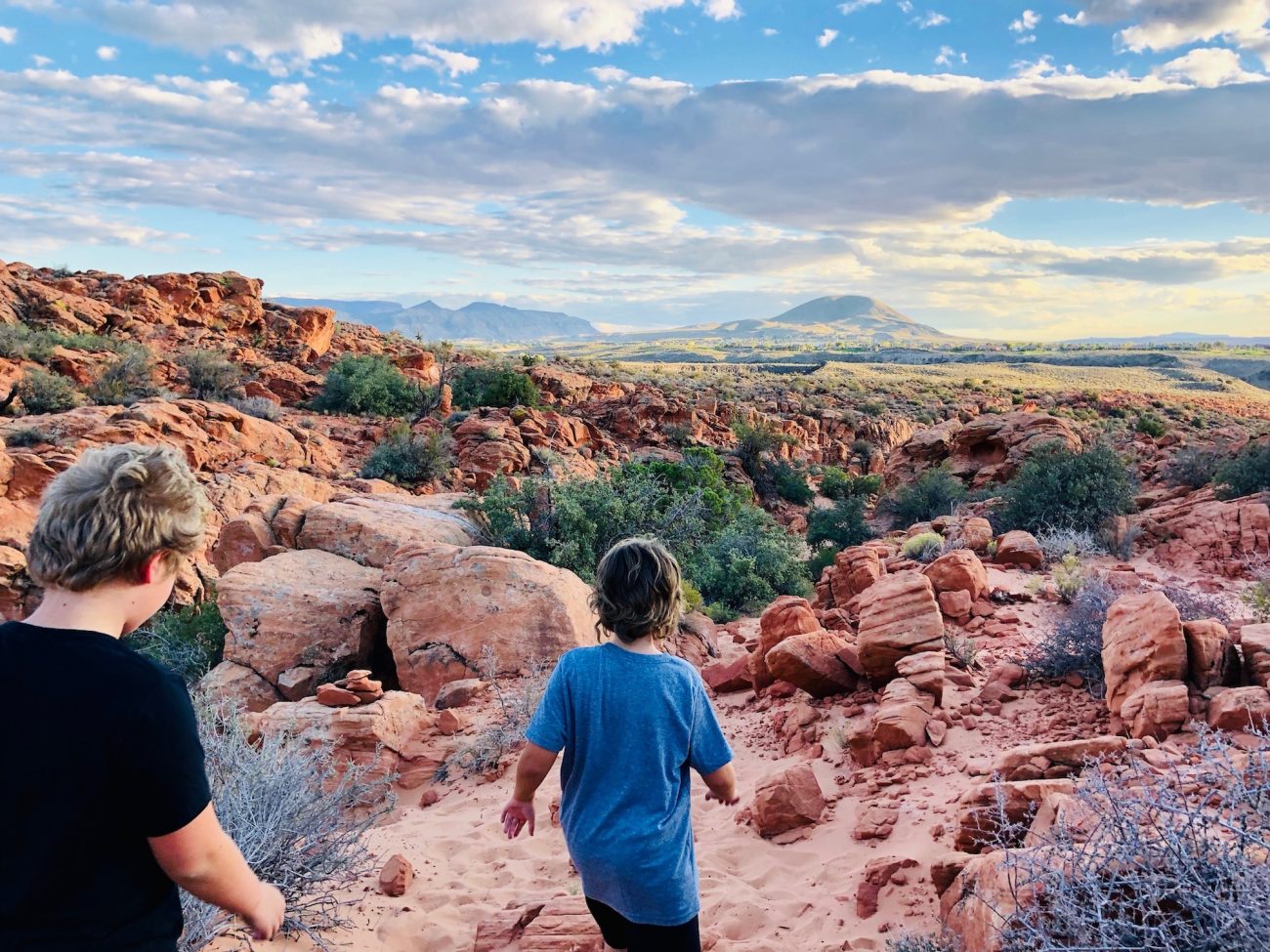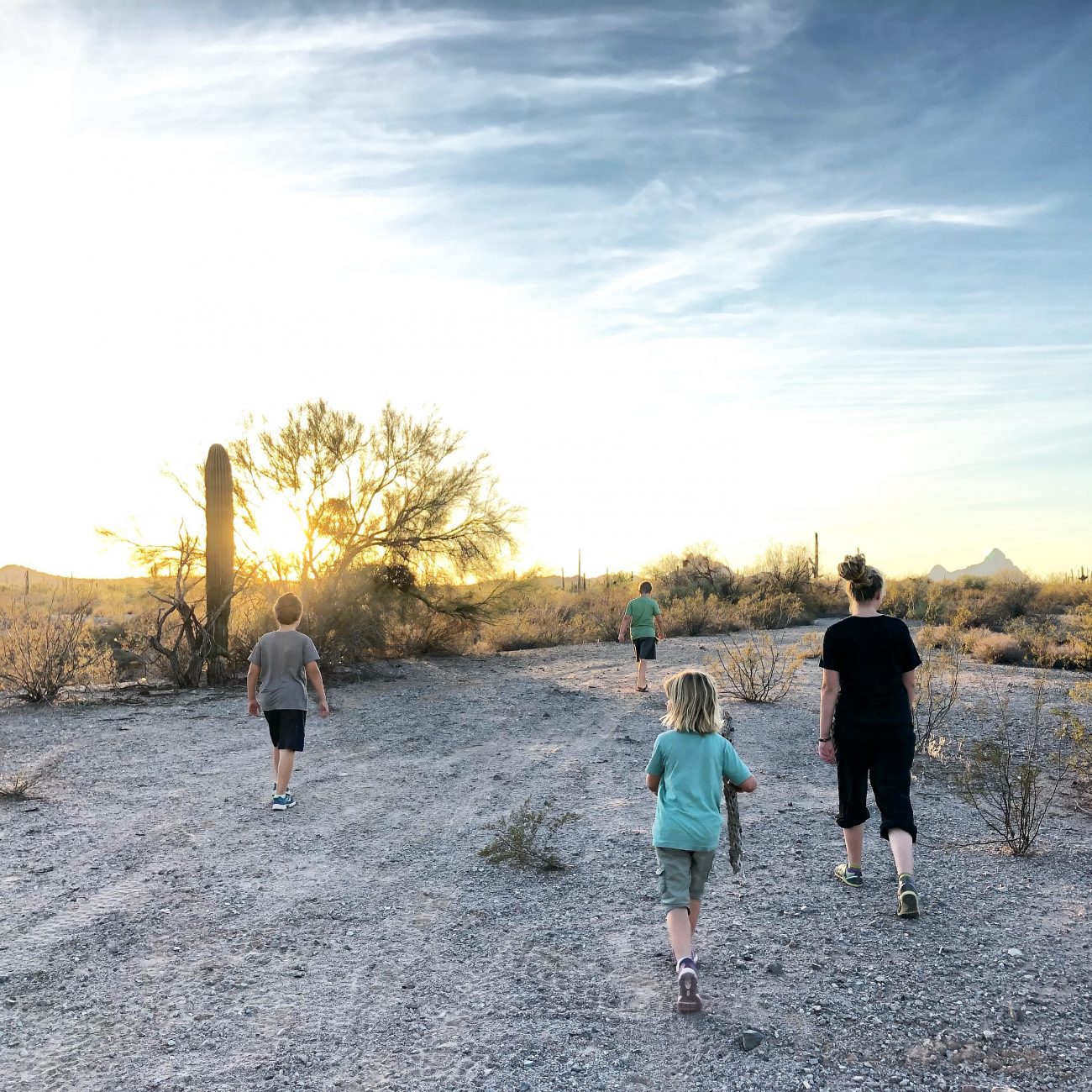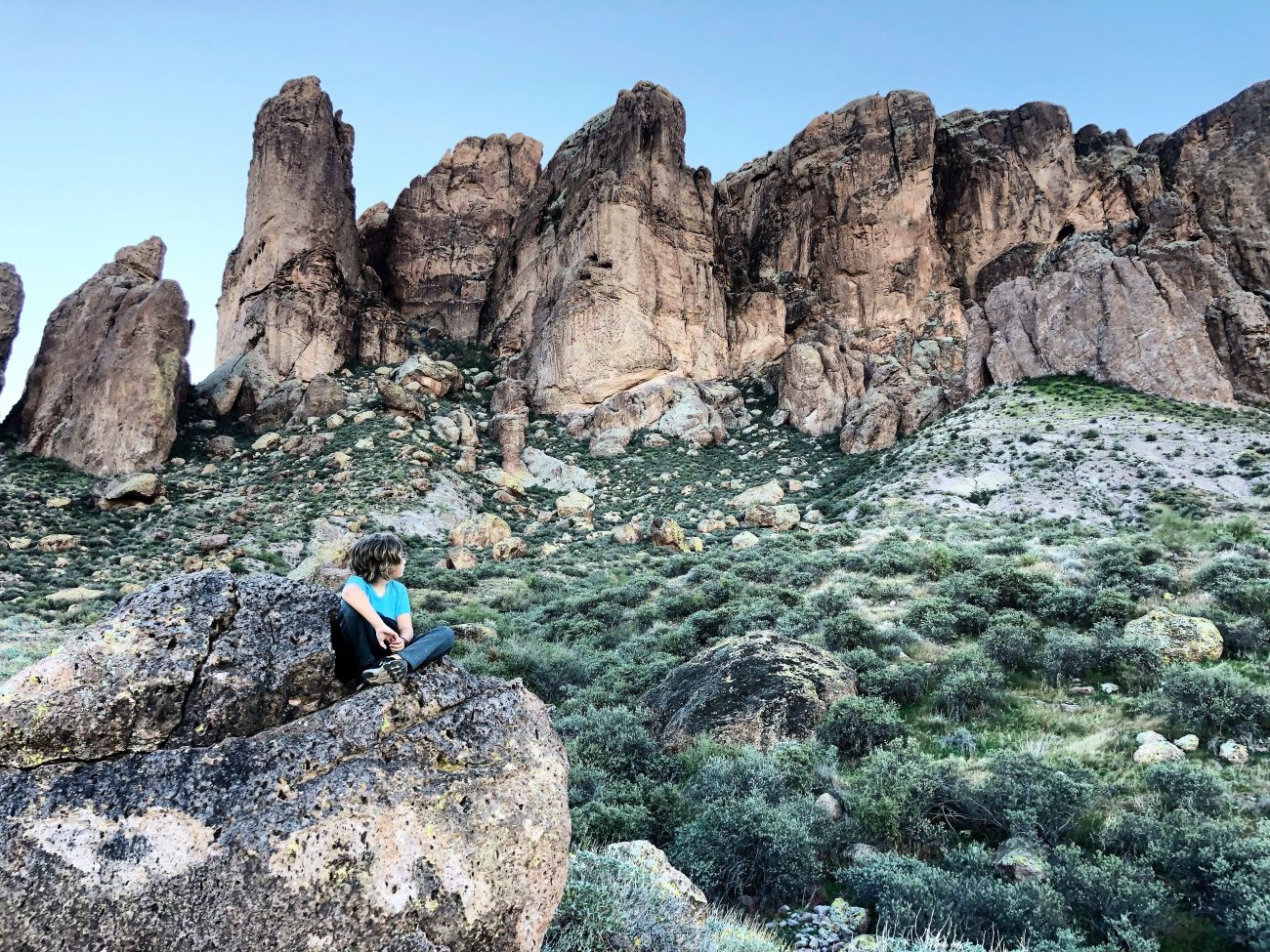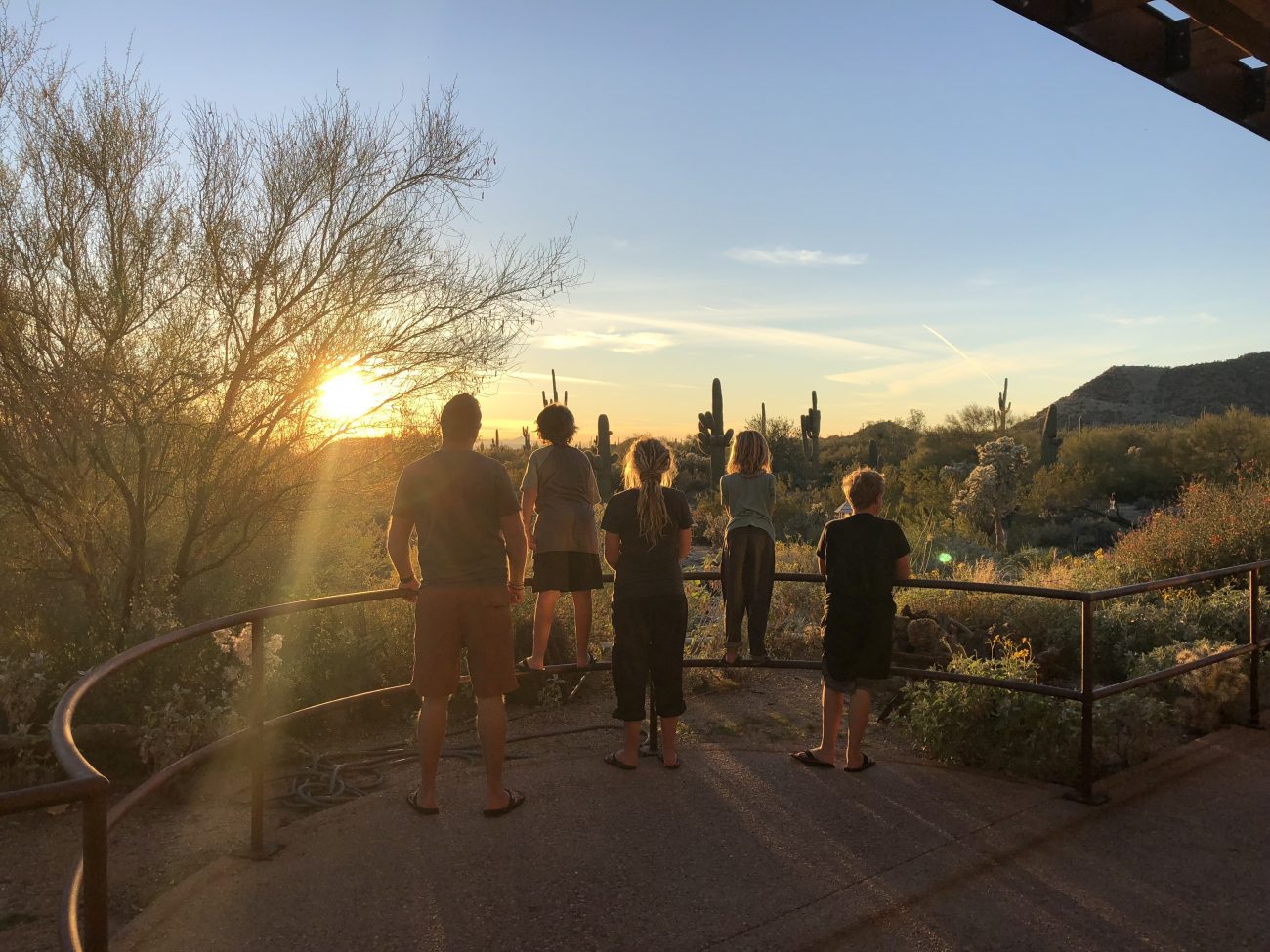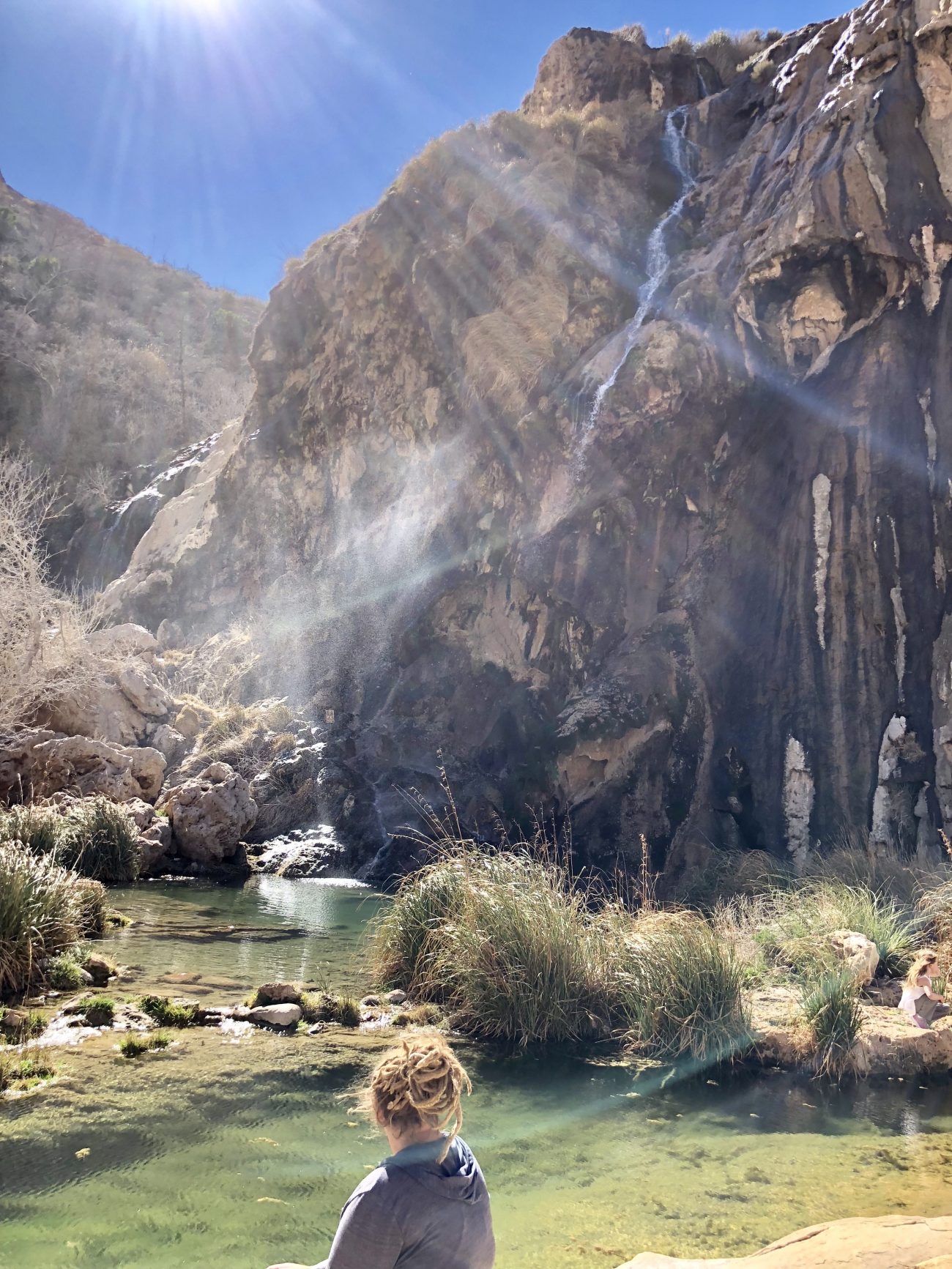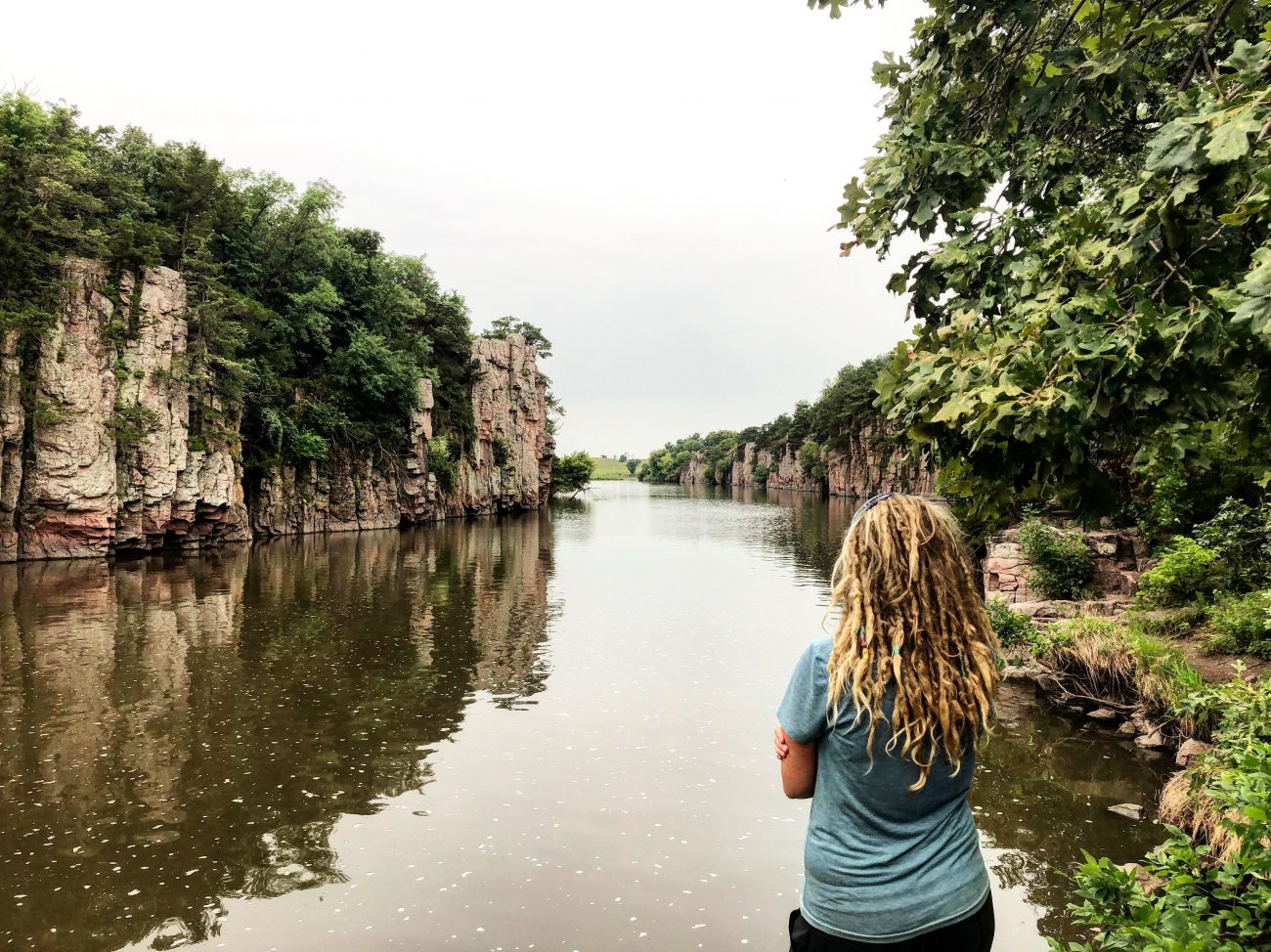 Sometimes when you're in the day-to-day it feels like you're not getting much accomplished, but that's why it's so important to take time and look back.
We're so thankful that we get to live this adventurous life, and that you are following along with us.
We hope it inspires you to live like you mean it!
Become a Tiny Shiny Homie!
Subscribe to our patreon-style community & help support our family so we can keep making things for you! Get early access to videos, special behind-the-scenes updates, curated music playlists, & goodies like exclusive stickers and name drops in our videos.
Signup & Become a Homie
Apparel
Grab a fun, comfy t-shirt & help support our family.
comments powered by

Disqus