Hyperadobe Roundhouse Build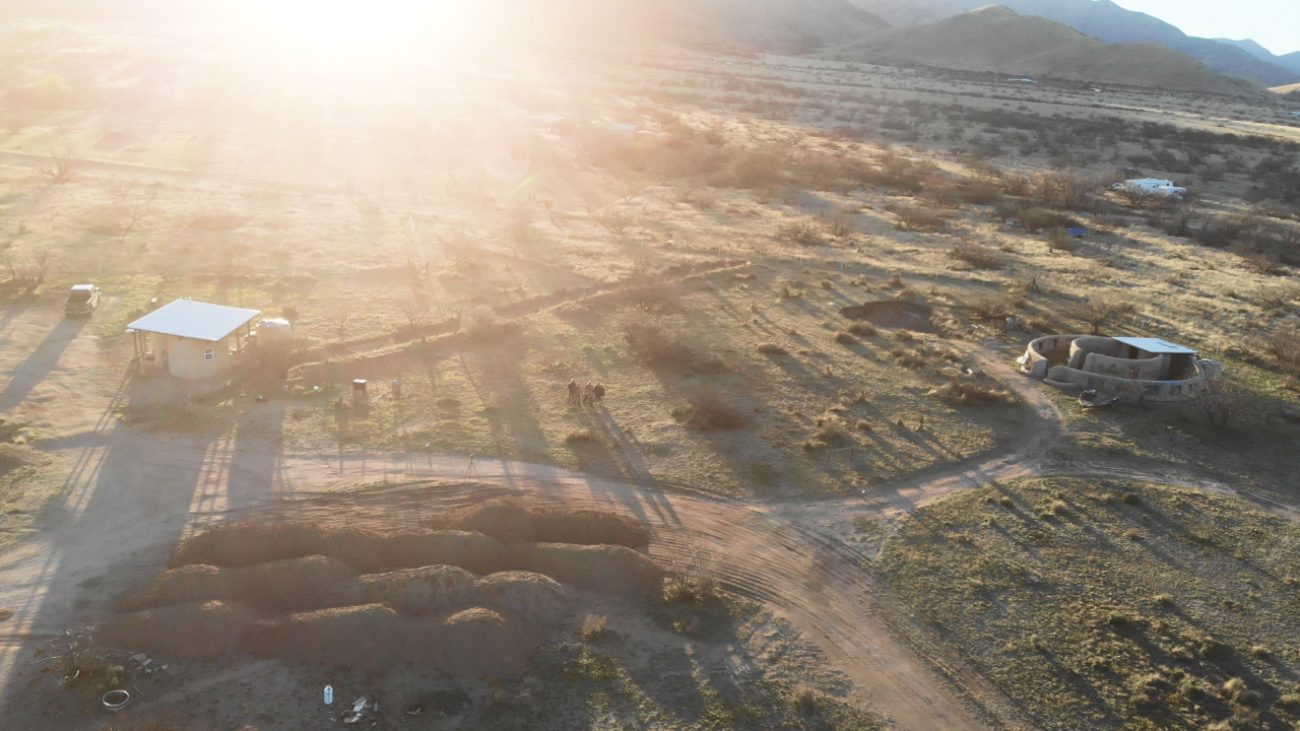 After 3 years of building, preparing, learning, and experimenting on our off-grid homestead, it's finally time to begin work on our home.
This is by far the biggest project we've tackled yet! Behind the scenes we've been planning, designing and organizing everything, trying to get to a point where we can actually break ground and share the process with you. 
We'll use this space to share each step of the process.
Step 1 - Laying the Foundation
Join us as we share the months long pad preparation, and dream big about our next step on our off-grid homestead.
Step 2 - Hyperadobe Earthbag Roundhouse FLOOR PLANS!
We're talking house plans...and changing them. But we wanted to show you where we found inspiration for this design. Check out @willowend_round_house on Instagram to see their sweet home. We also visit Clay's incredible hyperadobe house and come away with more ideas to incorporate so we can finalize our layout.
Step 3 - Utility Planning in the Hyperadobe Roundhouse (This is STRESSING US OUT)
Designing a hyperadobe roundhouse from the ground up is so much work! Before we can break ground we have to finalize all our utilities: Rainwater, pressurized water, solar, electric, septic, propane, internet, and more.
Step 4 - We're Hitting PAUSE ⏸️
Ashley heads to Indiana to see her family, and we pause on the house planning. Jon & the kids work on a few small projects before she gets back.
A New BEGINNING and a Much Needed Reset
Jon leaves for the day to get the truck worked on, and Ashley takes the kids on an adventure to de-stress about the house build. This could be the start of something new.
We're FINALIZING our Hyperadobe Roundhouse Floor Plans!
Thanks to our new friends at Willow End Round House, we're making some important final changes to the floor plan of our hyperadobe round house. Promise we won't change anything else (jk/lol!)
Breaking Ground - Hyperadobe Earthbag Roundhouse BEGINS!
After months of researching, planning, and preparing, we finally complete the steps to break ground on our hyperadobe roundhouse!
Become a Tiny Shiny Homie!
Subscribe to our patreon-style community & help support our family so we can keep making things for you! Get early access to videos, special behind-the-scenes updates, curated music playlists, & goodies like exclusive stickers and name drops in our videos.
Signup & Become a Homie
Apparel
Grab a fun, comfy t-shirt & help support our family.
comments powered by

Disqus