Desert Wreaths - Creating Beauty In the Desert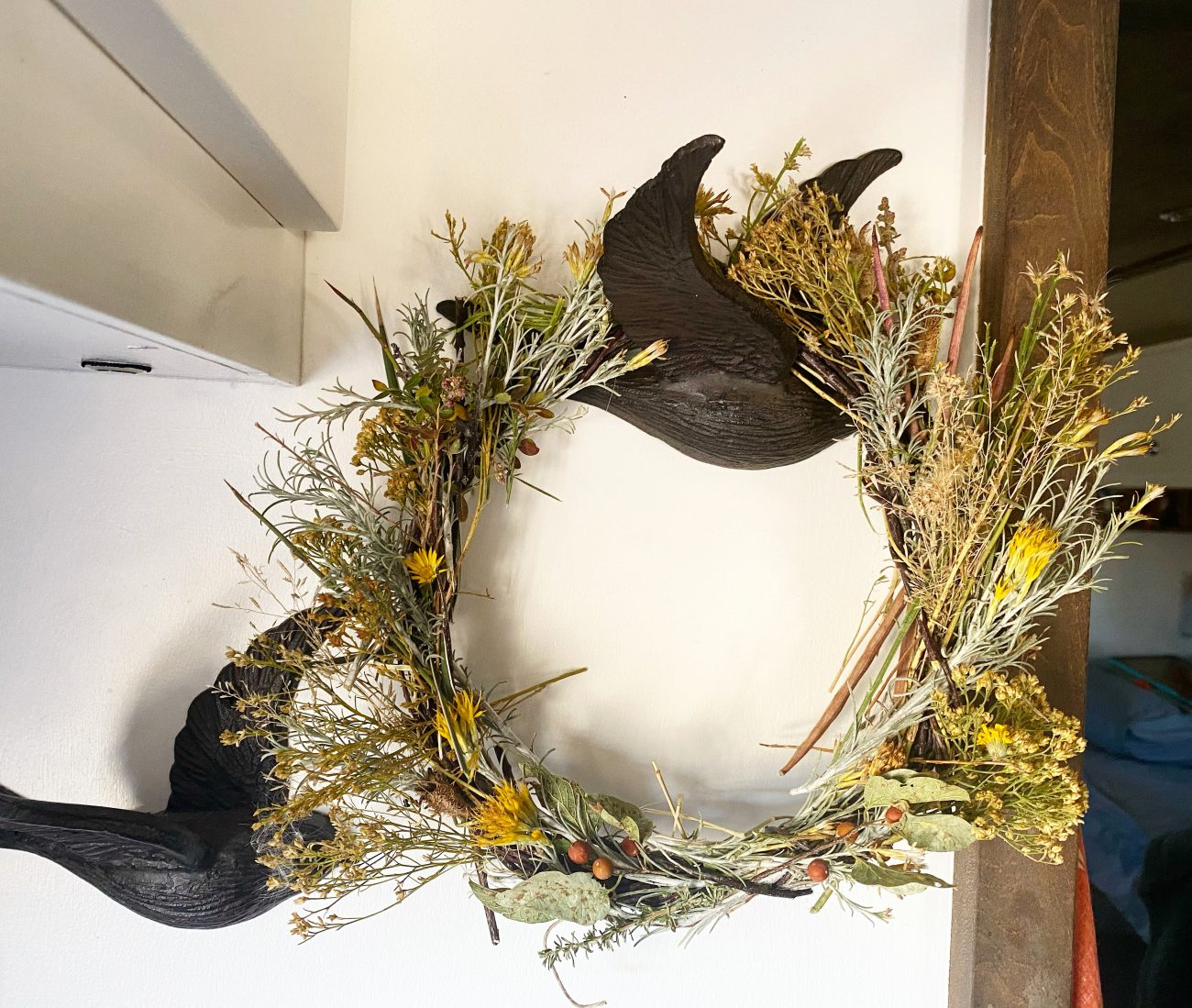 Tis the season for making the home feel cozy and warm. But what do you do when you live in the desert with no pine trees or traditional winter foliage? You use what you got and make the best of it.
Honestly, I like these wreaths even more than the traditional pine ones. Sure, you're missing the smell, but just wait till you see what we create today.
The girls and I recently made some desert wreaths and thought it would be fun to share this little tutorial with you. Of course, all our plants are native to our area, so you can may need to adjust what you use with what grows in your neck of the woods…or desert ;)
To begin, we harvested some desert willow branches. These are very thin and flexible branches much like a traditional willow tree. You'll need something that will bend fairly easy and be able to shape into a circle, or close to it.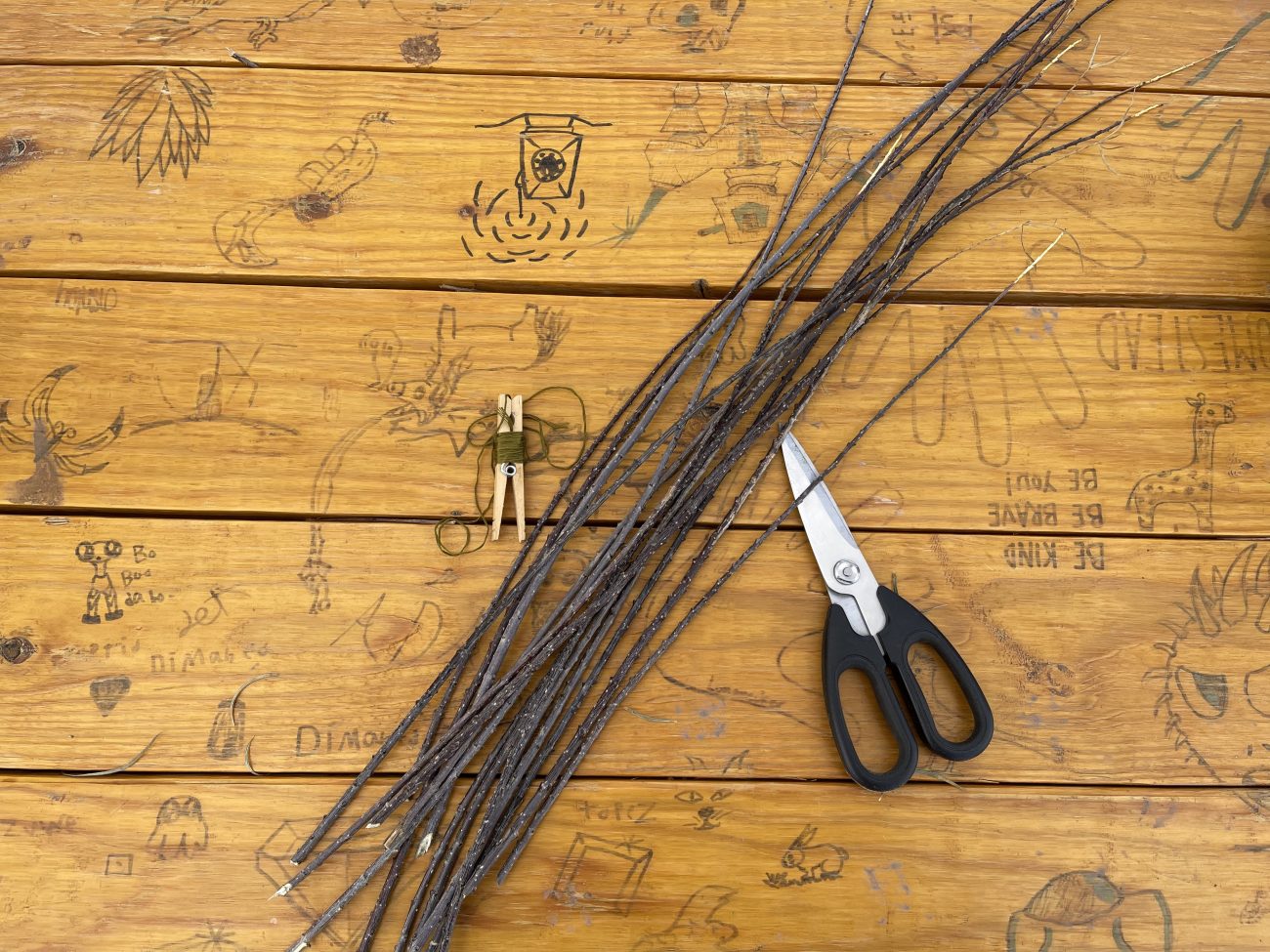 Start with two branches and twist them together, then bend into your circle and secure with some twine or string or whatever you have on hand.
You'll want to continue weaving in these branches to give strength to the circular shape. This is the base of your wreath and what you'll use to build upon.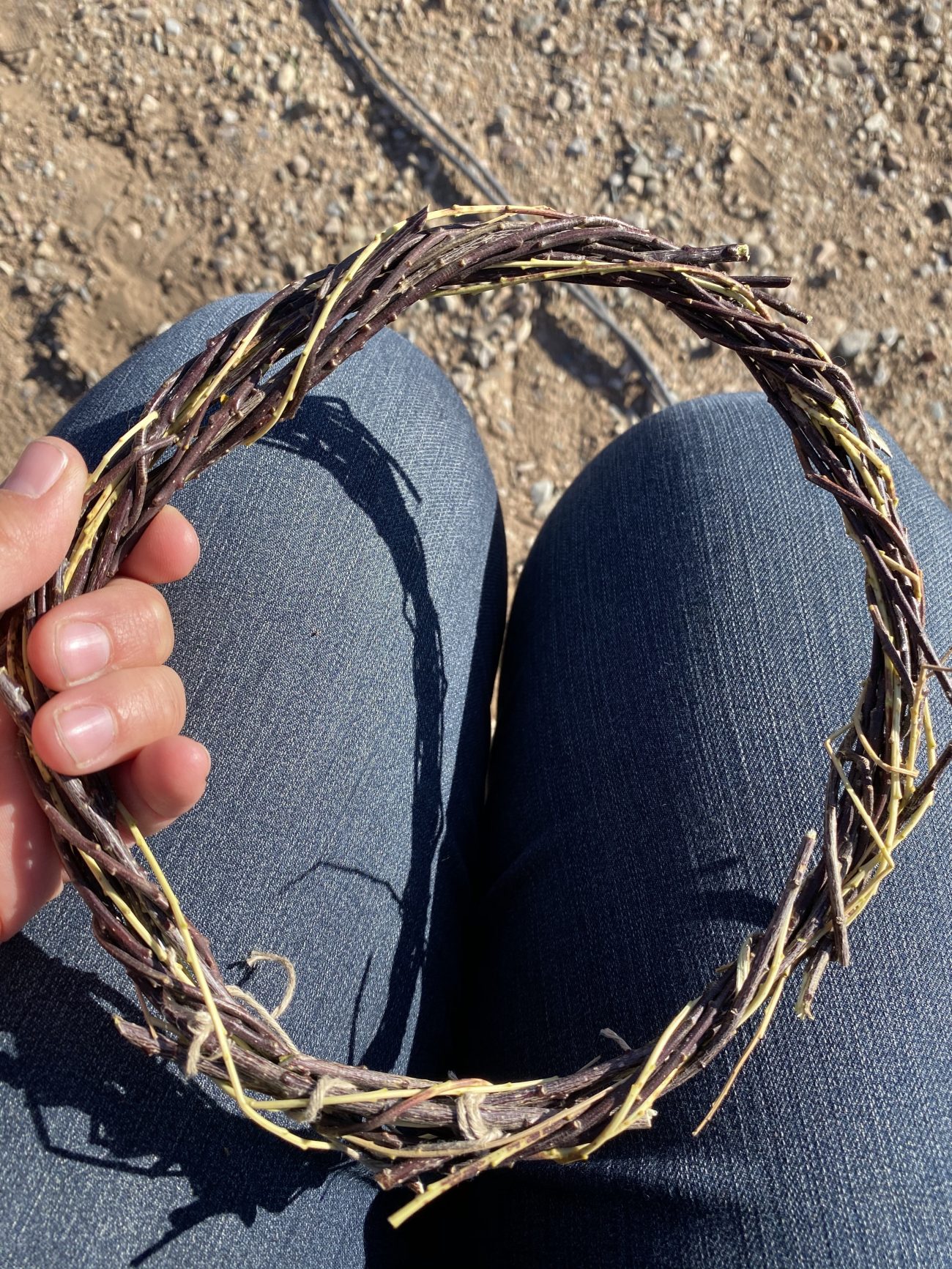 Next, take a long walk and harvest plants in your area. I really need to find a book on desert plants in our area because I know there are some you don't want to be touching. I did check with a local friend who assured me all of these plants were safe to use on our desert wreaths.
After you have plenty of plants, let's start incorporating them into your wreath by weaving them into the branches. Make sure they're tightly tucked in so they all stay in place and you'll be able to create a wreath that will last the entire season.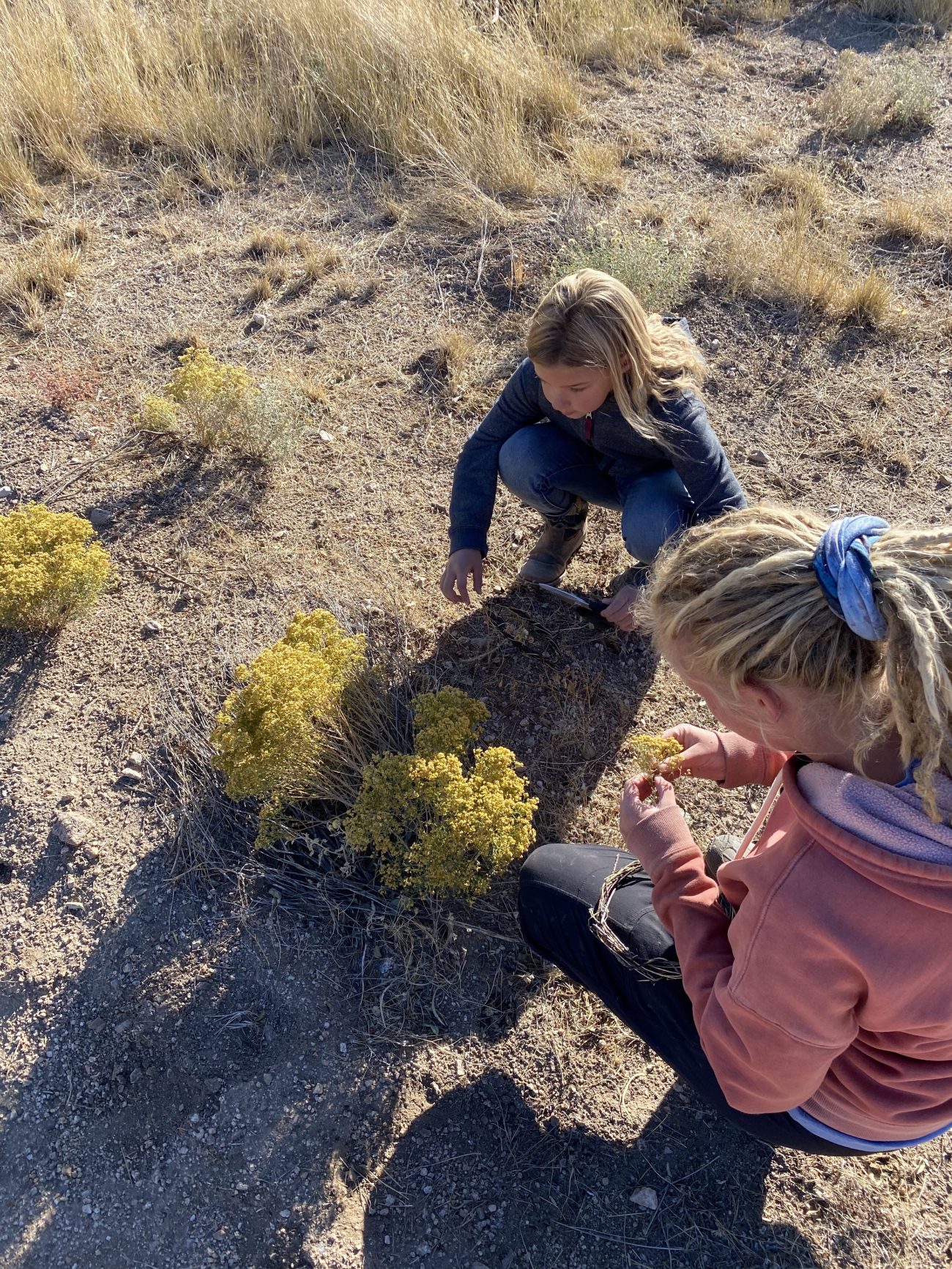 I love to start with the bushy plants first so that my wreath grows quickly. Then I like to alternate patches of colors. Here in the desert we have lots of golden colored weeds, but if you search hard enough, you'll be able to find some green around here. Lucky for us, our wash has some pretty beautiful areas with lots of different plants to choose from.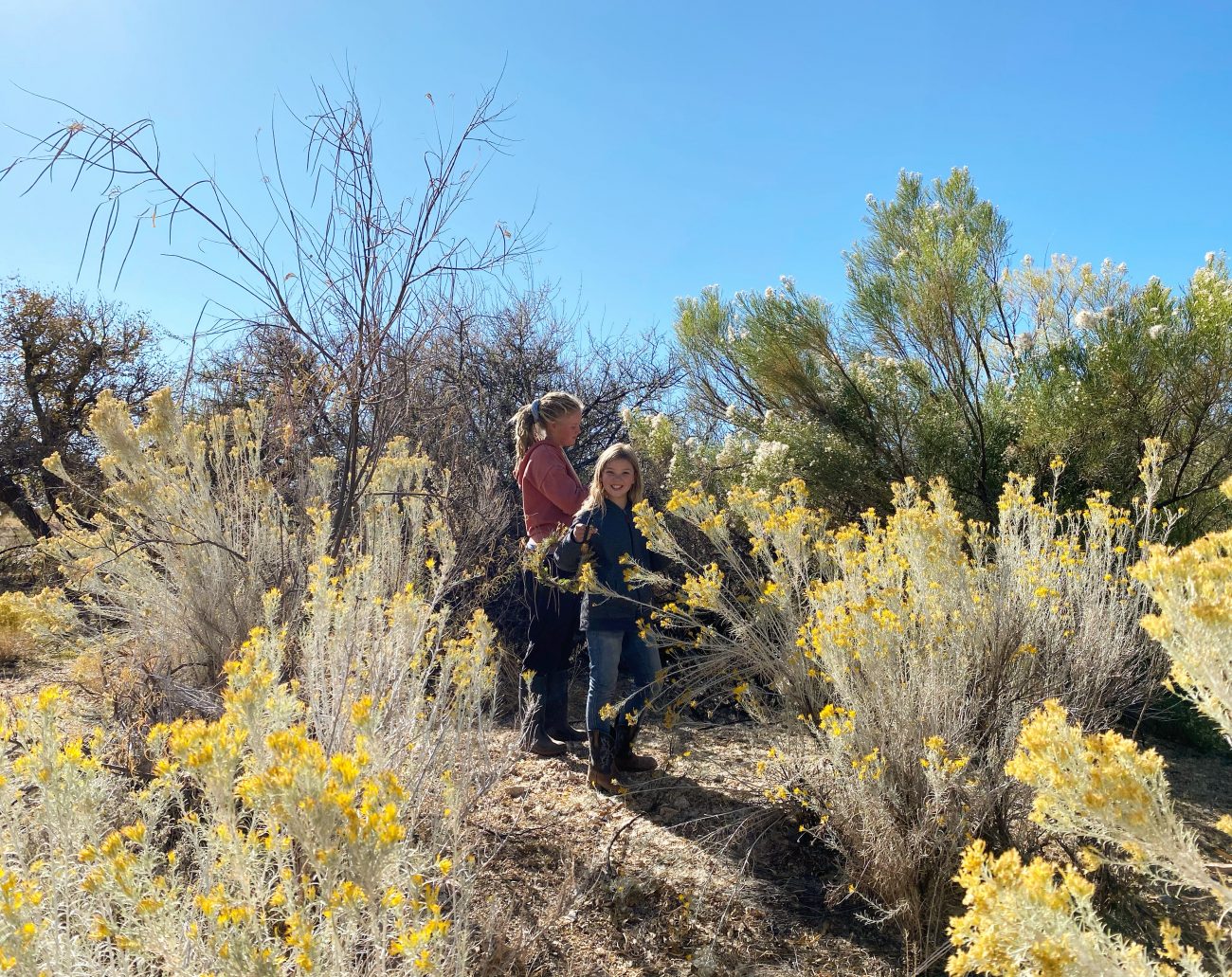 After you have your base of your main colors, start adding in some accents. We found some really bright red bushes that would add some great texture and a pop of color. Look for different shapes or even unique twigs that could add some interest to the wreath. These berries also add a touch of color to add some cheer and different textures.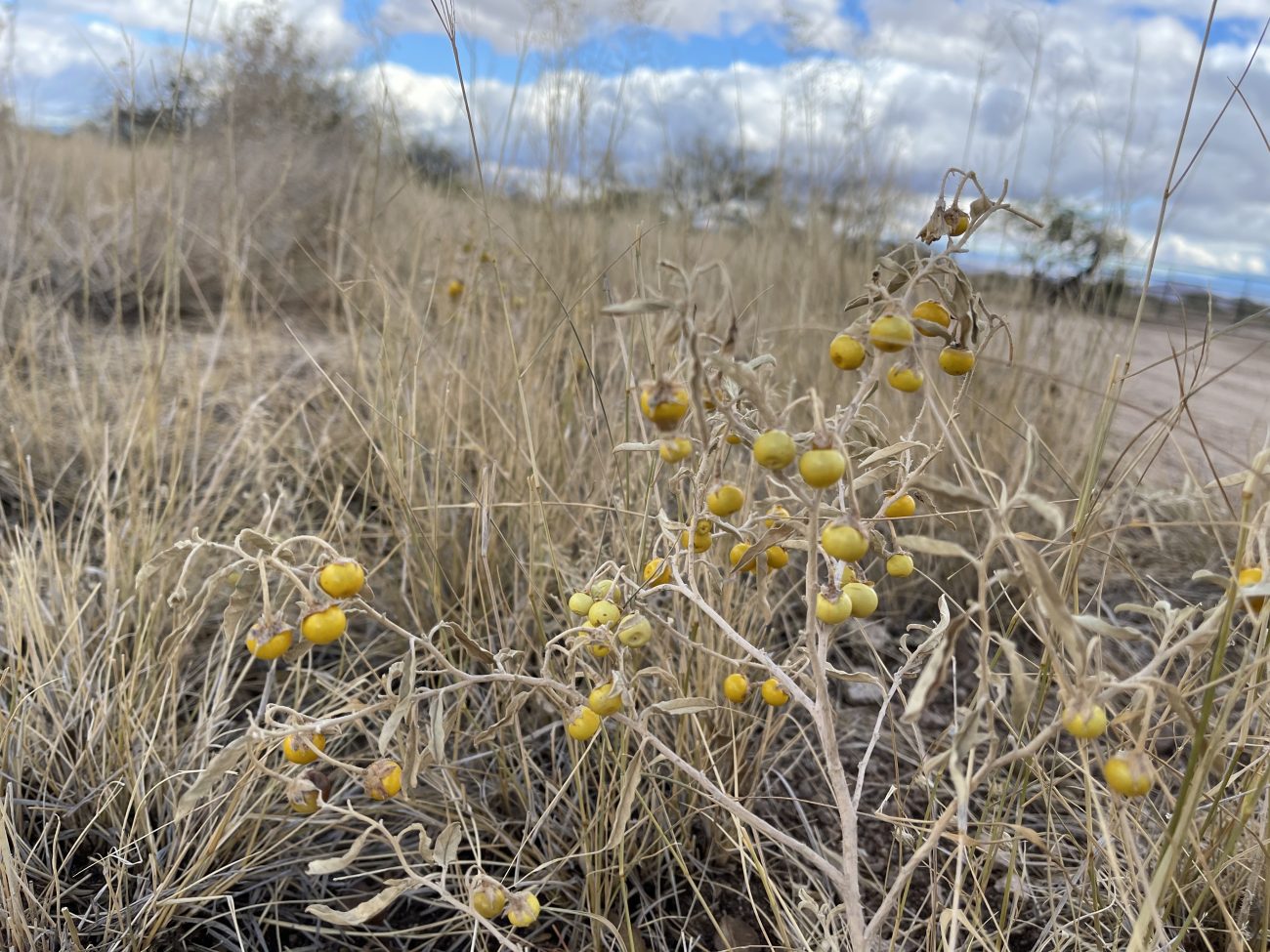 Of course you could add some ornaments or bows or other festive objects, but I like to keep ours simple with just the plants that grow on our land.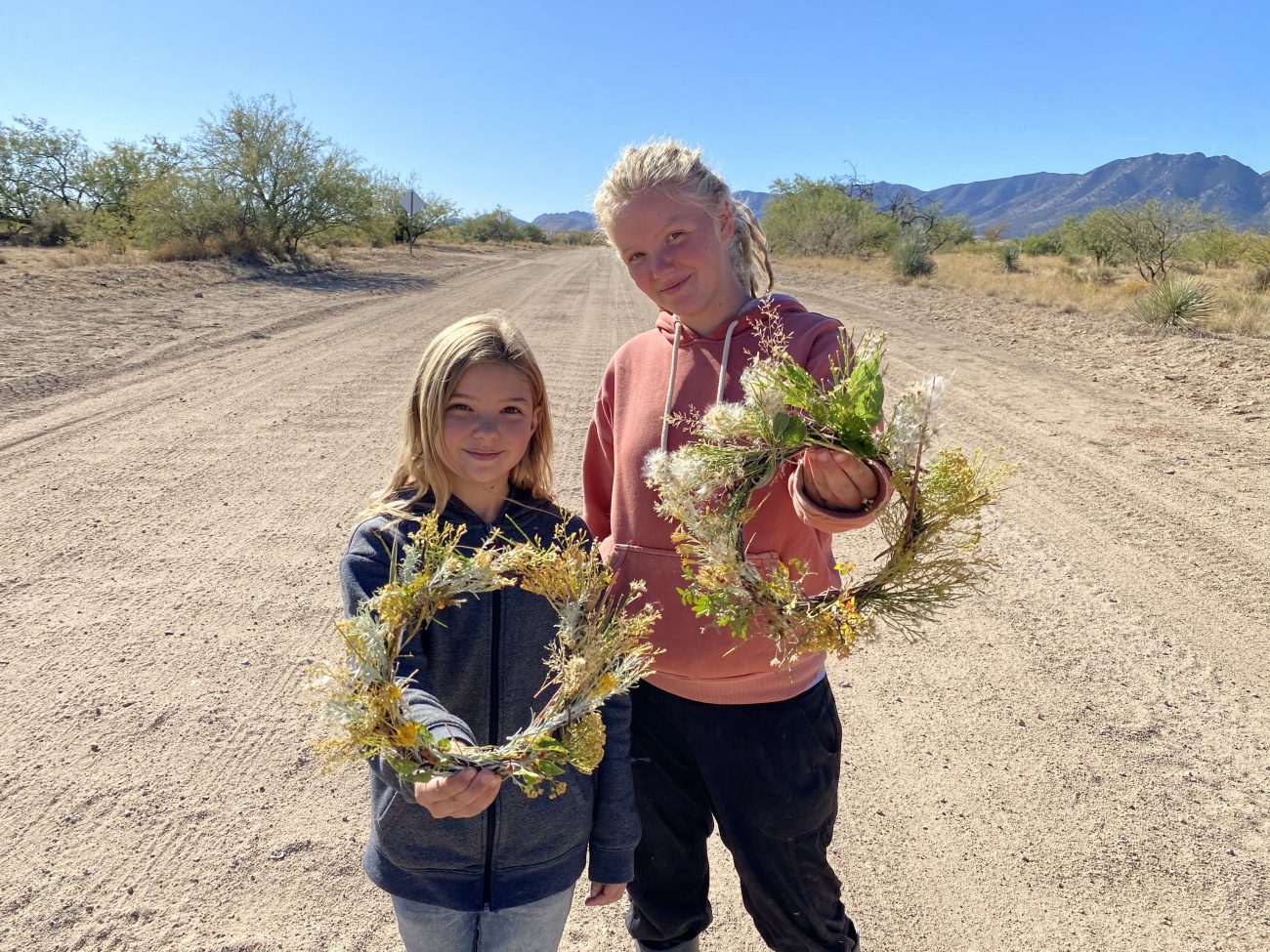 There you have it. I'd love to see your wreath if you create one this season. Don't be afraid to use plants that are not traditional, you may just come up with something better. 
Happy holidays, friends! Now go create something beautiful. 
Become a Tiny Shiny Homie!
Subscribe to our patreon-style community & help support our family so we can keep making things for you! Get early access to videos, special behind-the-scenes updates, curated music playlists, & goodies like exclusive stickers and name drops in our videos.
Signup & Become a Homie
Apparel
Grab a fun, comfy t-shirt & help support our family.
comments powered by

Disqus