Kartchner Caverns State Park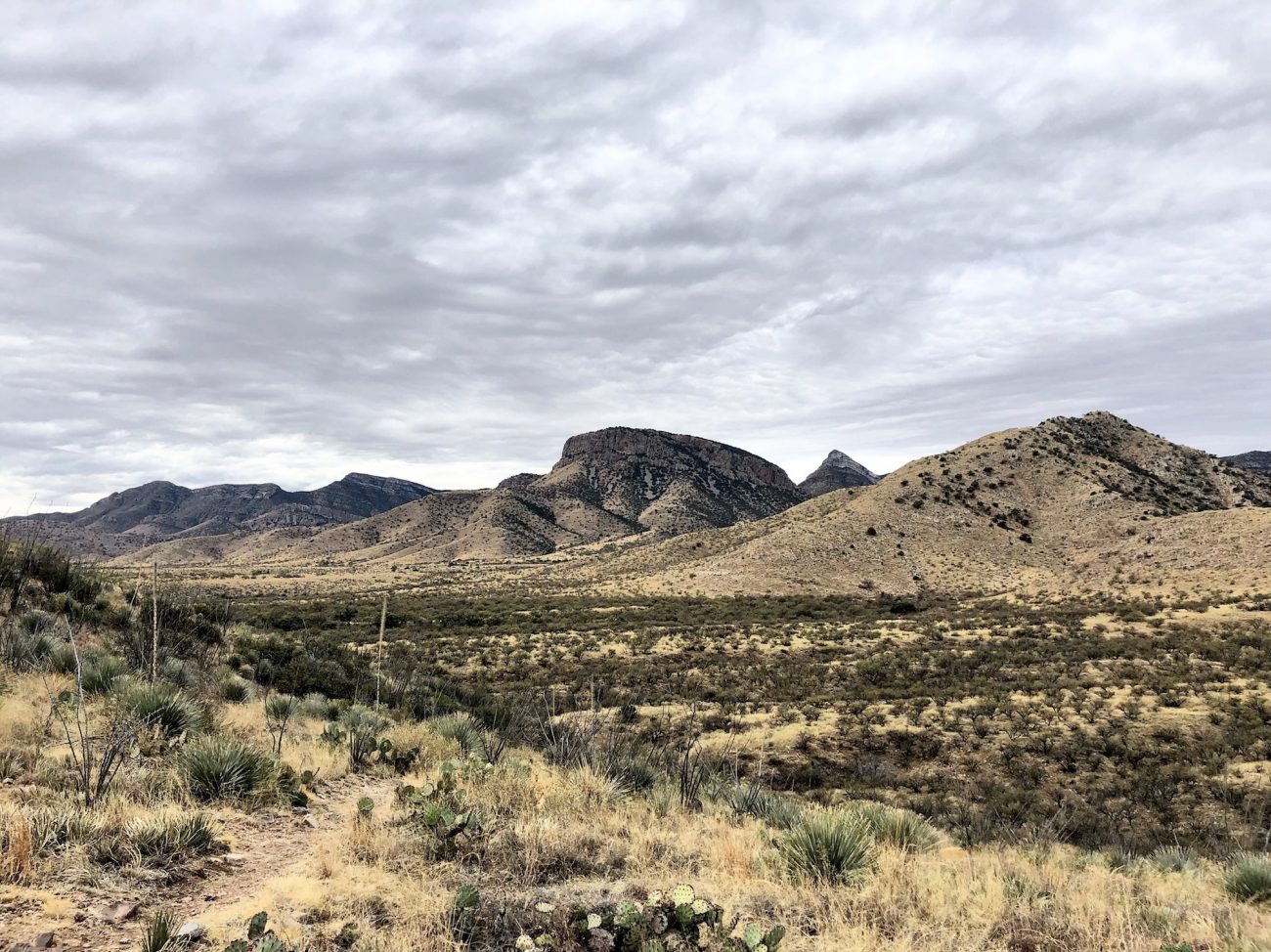 Since we stayed our 14 day limit at Miller Canyon we needed to move, but loved the area so much we didn't want to go too far. The weather and hiking made us want to stay in the area as long as we could. Someone had told us about Kartchner Caverns State Park so we decided to give that a shot for a week. Luckily, we were able to find a site for 6 nights despite being such short notice. That rarely happens in the winter in Arizona.
When we're not boondocking (camping off grid/ no hookups) you'll probably find us at a state park. If we have to be at a campground, they're our top pic. Why state parks? Well, if we're going to pay for camping, we want clean bathrooms/showers, great hiking, spaced out camping spots, friendly staff, and programs for the kids. State parks usually have it all, and Kartchner Caverns was no exception.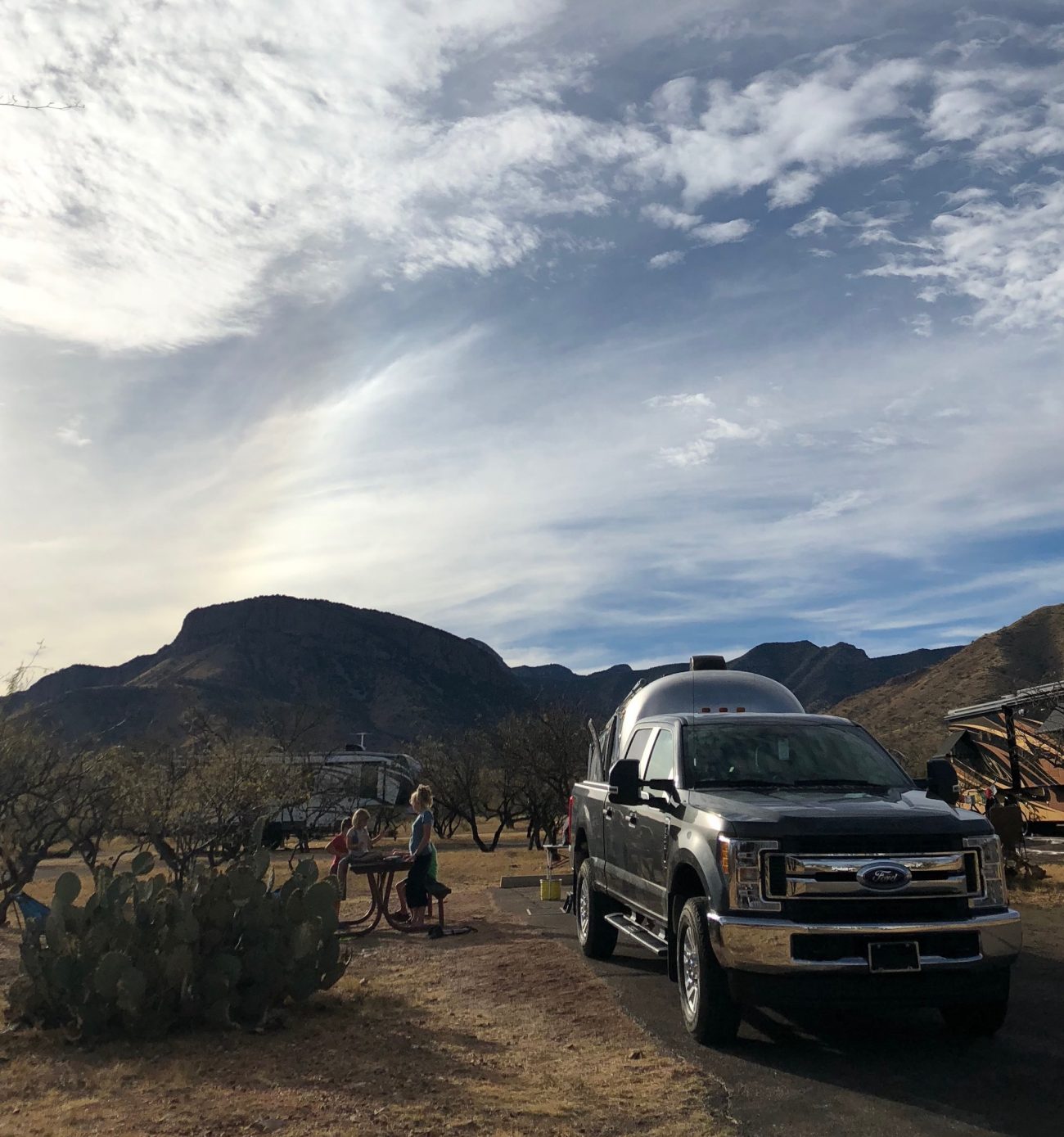 We were very pleased with our stay there. The weather was the only issue. Our first couple of days and nights were amazing, but then came the rain along with a cold front. We were so thankful to have had hookups that week because when it's cold, we're able to heat our whole house with this little space heater. I love when we're able to use it and save on propane. It's been a big player in keeping us warm this winter, but we can only use it when we have electrical hookups. It's just too powerful to use with our solar setup.
Before the weather turned, we were able to get several great hikes in.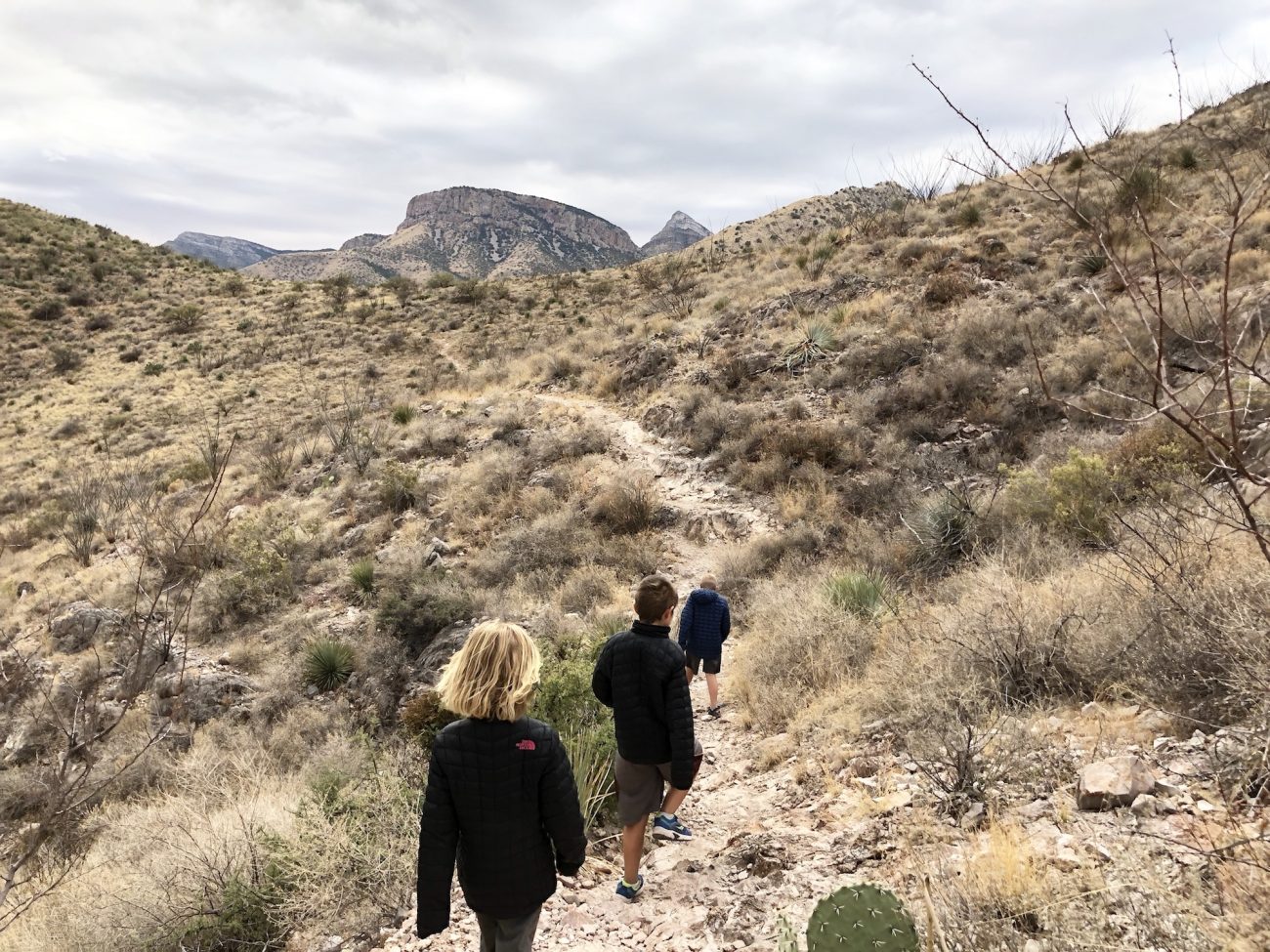 This place is beautiful! Arizona is really growing on us. We have spent more time in this state than any other and there's good reason. WE LOVE IT! We don't want to leave. There is so much to do, but seriously, the hiking keeps us coming back.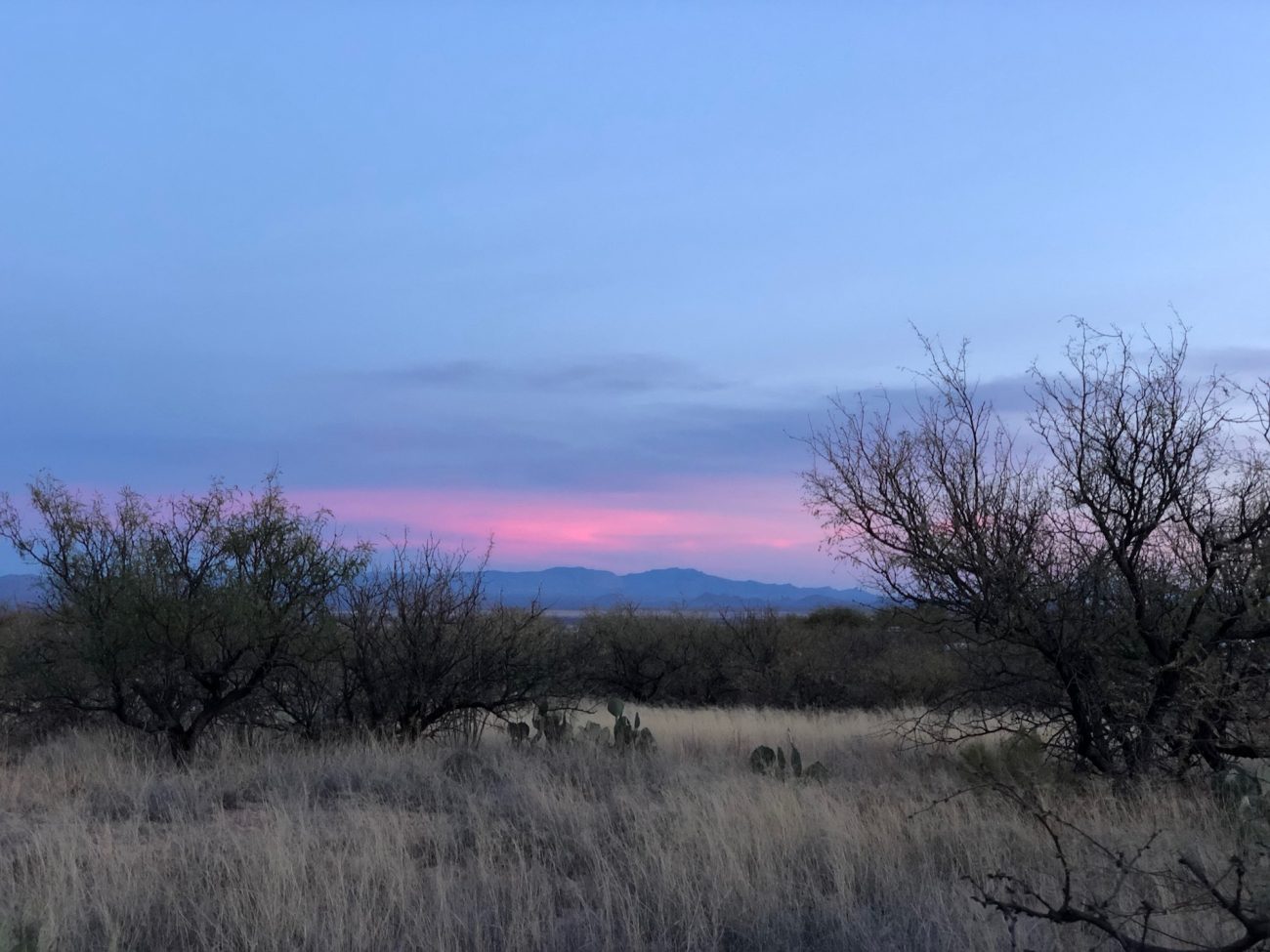 If you haven't visited Kartchner Caverns, it's actually really neat. They have a few different cave tours to choose from and we signed up for the Big Room Tour. The kids loved it. We were in a small group which was really fun. They were the only kids and were able to answer nearly all the guide's questions about the formations. We have been to several caves so it was really awesome to see how much information they remembered over the last couple of years. 

It was, however, the only cave we have been in where they're super strict about what can be brought into the cave. Absolutely no photography (unless you're on a photography tour), no cell phones, no bottles of water, no jackets, no bags, purses or backpacks. Jeez!
You even go through misters before you enter so that if you have anything on you (like lint or a loose hair) it will hopefully stay stuck to you and not fall off in the cave. There are guides in front of you and behind you to make sure nothing is touched. One of our kids accidentally sat in a place he thought was a bench (but it wasn't) and they had to flag the place and at the end of the day, they go through and clean anything that was touched. It's supposedly the most well preserved cave in the US. 
Thankfully they were all really nice about the incident and didn't make a big deal out of it at all. That really made my momma heart happy. Accidents happen and it's so nice when the kid's sprits don't get broken over silly little things.
We met a couple of really sweet families while we were there. Sometimes it's nice to come out of our little bubble and meet new people :) We're trying to do that more often. It's a big deal for our little family of introverts.
The kids worked on their Arizona State Park Ranger booklets while we were there and they earned another badge!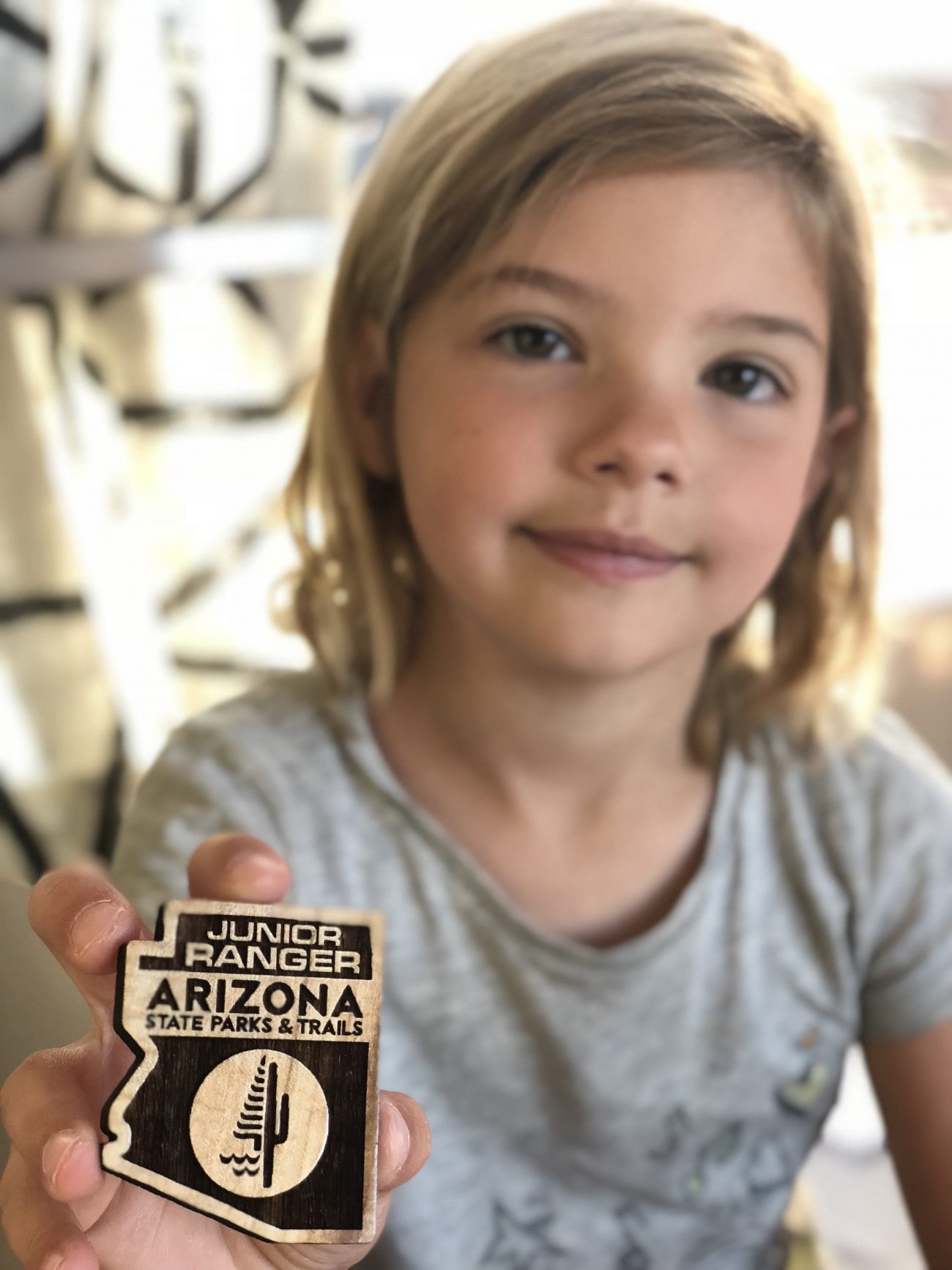 I've lost count of how many they have but…it's a lot! I'm just thankful that they still like doing it. 
Oh yes, remember that NEW TRUCK we just got? SOMEONE (okay, it was me) backed into the tongue of the Airstream one night and got our first dent in the bumper! Not even a month old and leave it to me to run into our HOUSE! I guess it was bound to happen at some point. Darn back up camera failed me!
Despite our little accident, we had a great week at Kartchner Caverns and would recommend you visit if you're in the area. Make sure you spend time at their Visitor's Center. Our kids loved that place. They have a great gift shop and cafe, too! You must try their Prickly Pear Lemonade! Delicious.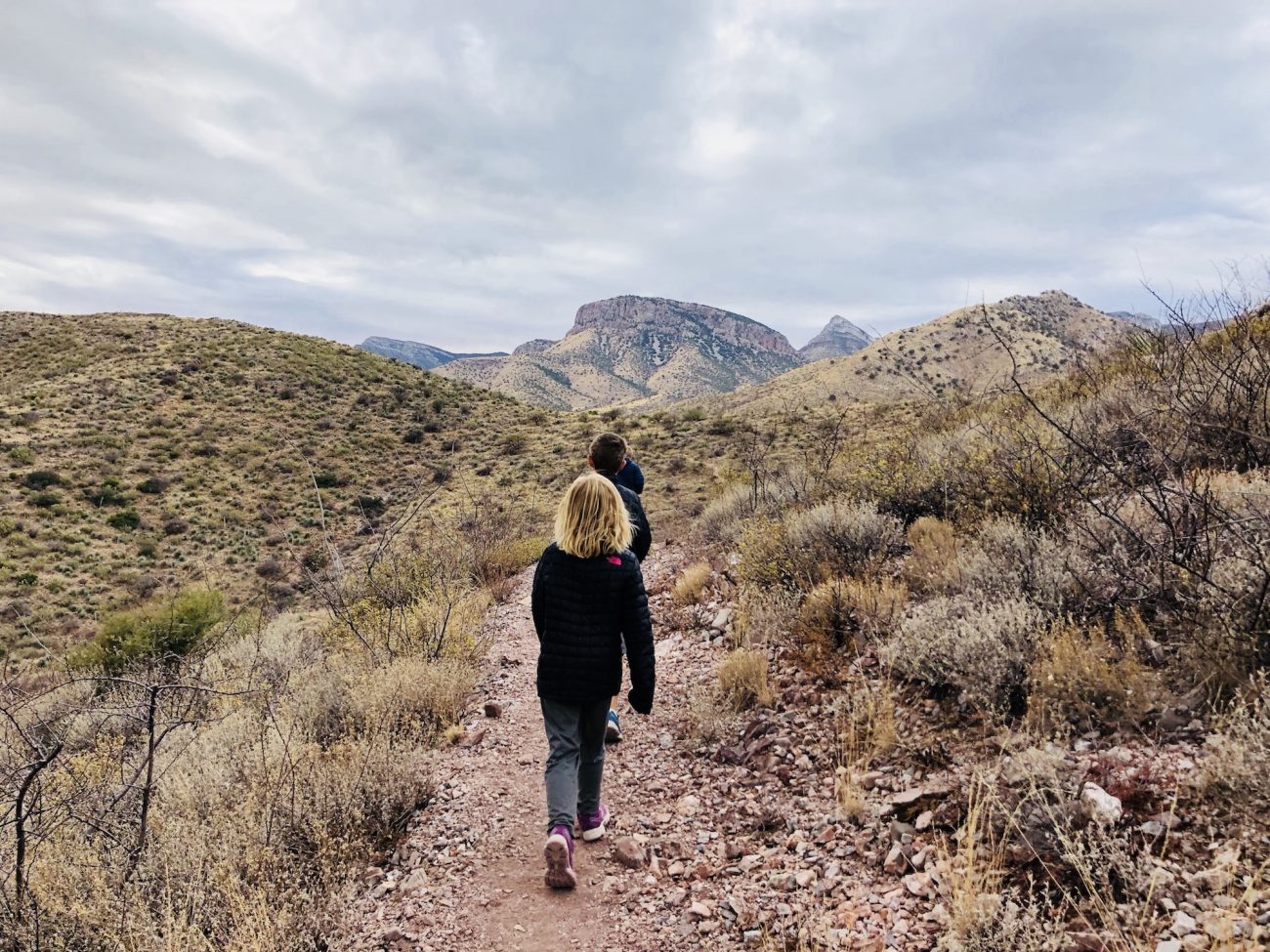 What about you? Do you love state parks as much as we do? What are your favorite Arizona State Parks?
Become a Tiny Shiny Homie!
Subscribe to our patreon-style community & help support our family so we can keep making things for you! Get early access to videos, special behind-the-scenes updates, curated music playlists, & goodies like exclusive stickers and name drops in our videos.
Signup & Become a Homie
Apparel
Grab a fun, comfy t-shirt & help support our family.
comments powered by

Disqus