Visiting Knoxville 2018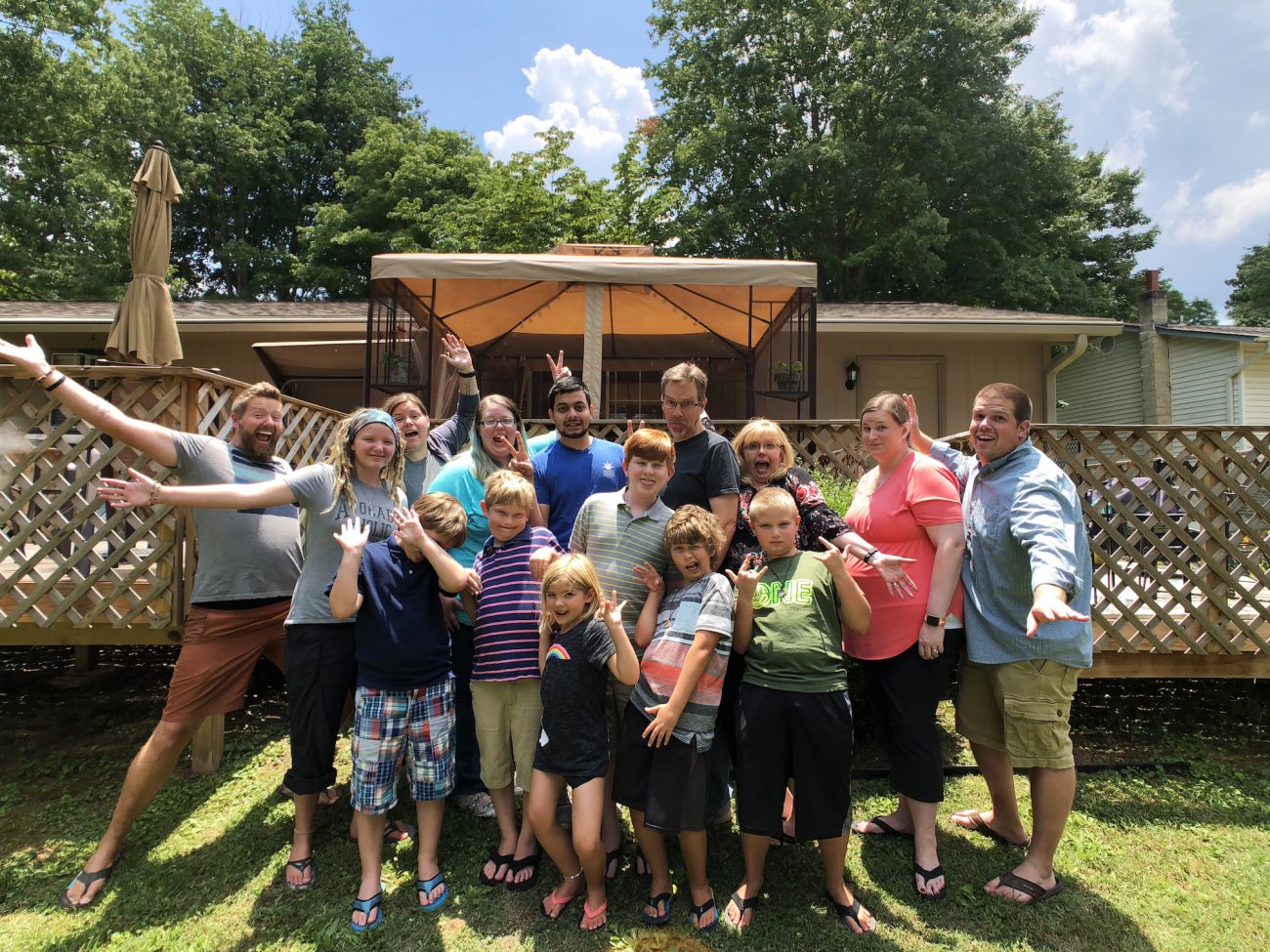 We were having fun in Panama City, but we were missing family and struggling with just packing up and going to Knoxville early.
Finally the time came to leave PCB and head north. Since it was an 8 hour drive, we ended up overnighting half way. It just so happens that someone Jonathan had been talking to recently invited us to stay on their property at the half way point! Free location to stay plus meeting new friends - of course we said yes!
We pulled into some of the most beautiful property we've ever seen.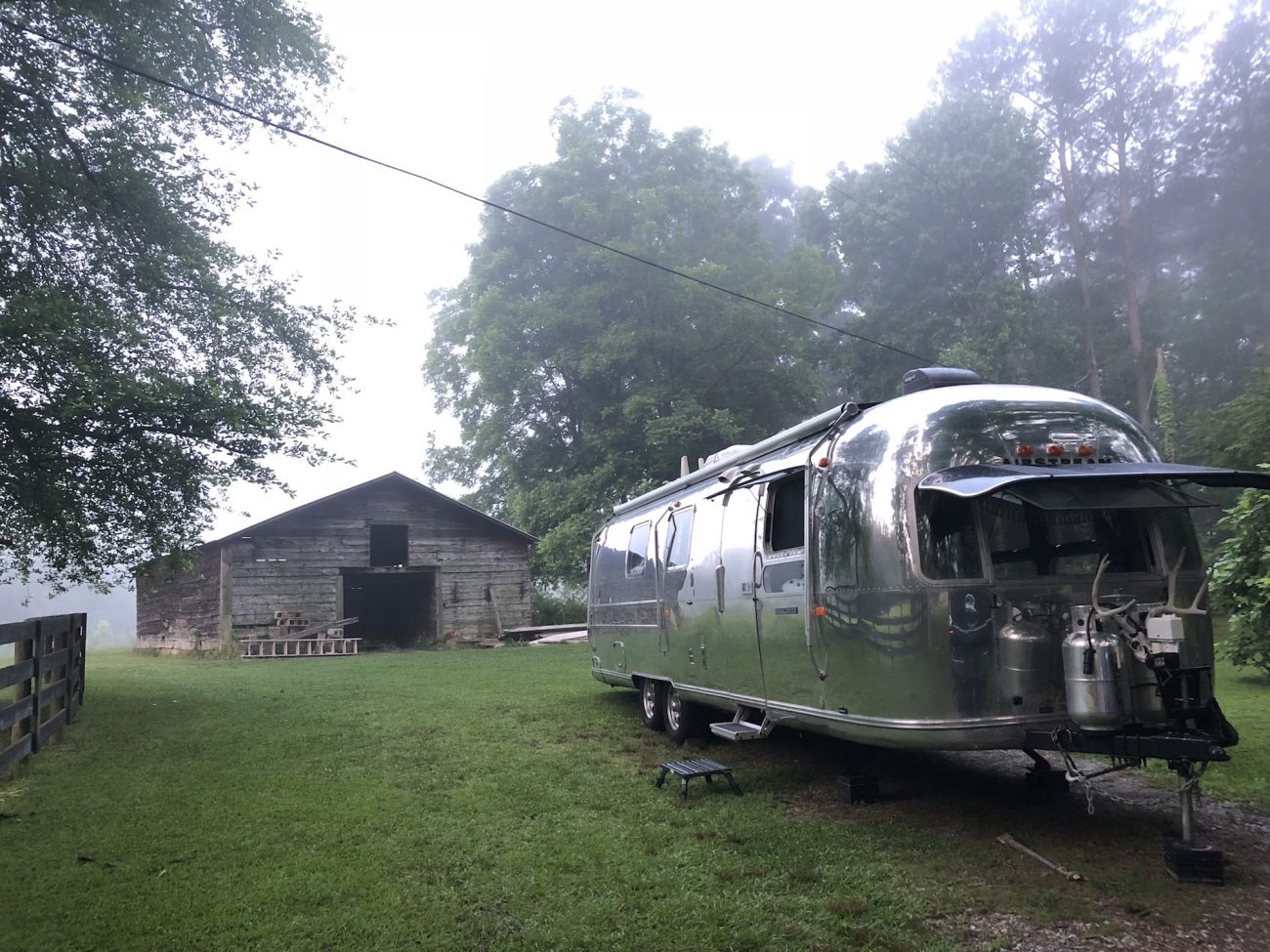 We got set up for the night and they invited us in for dinner with their family. They're renovating an older Airstream, have 4 beautiful girls, and are getting ready to hit the road full-time! Such a small world! You can follow their journey at @oliveramerica.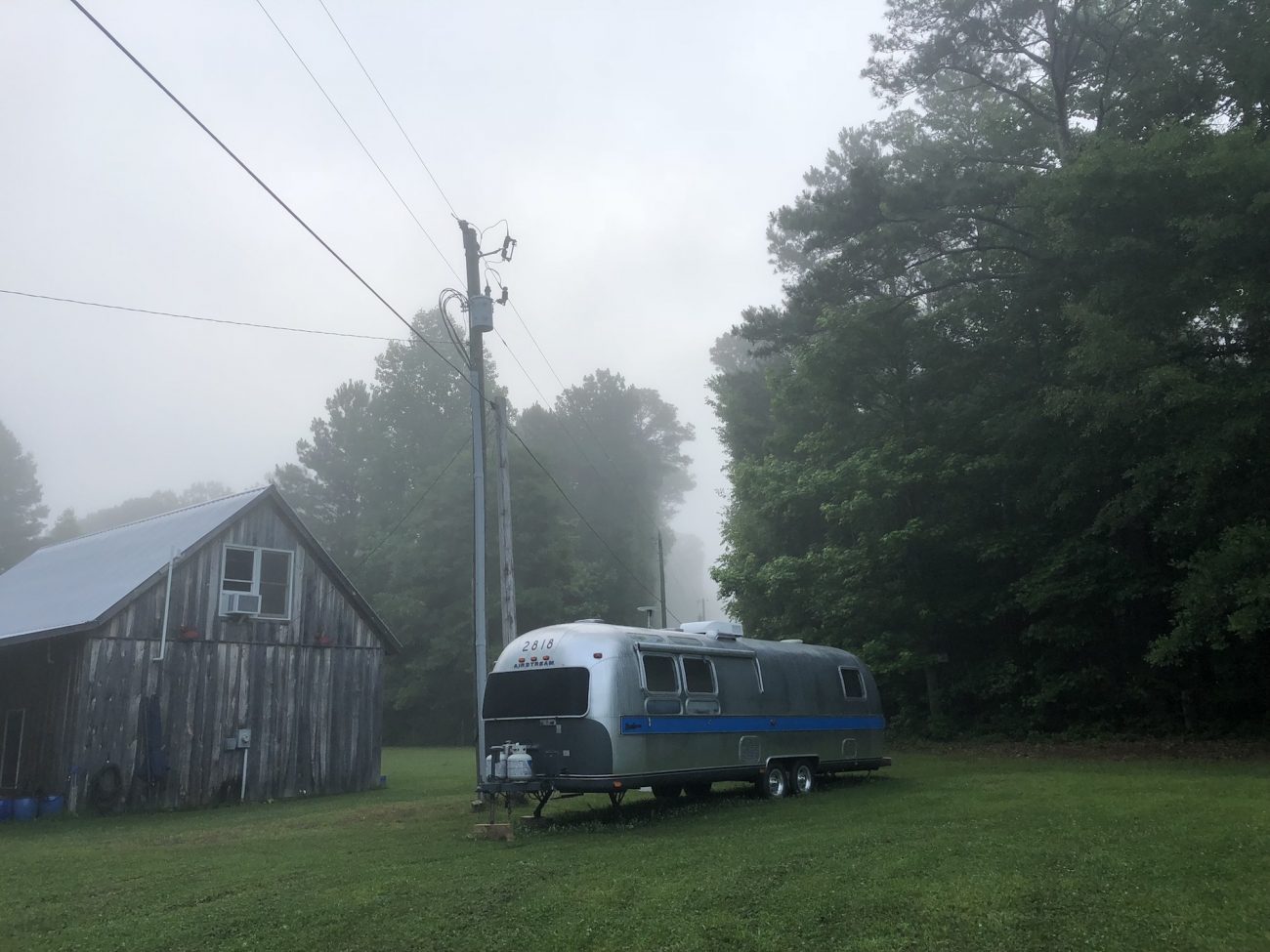 We were able to share stories about renovation woes, life on the road, and give what I hope was helpful advice for a family to start traveling full time.
They got to tour our Airstream and we got to see theirs! The kids had a blast on the trampoline and we went to bed with happy hearts, despite the insane humidity!
We got up bright and early to hookup and head to Knoxville. We couldn't get there fast enough!
Everyone was amped and ready to see Mimi and Papa who we had not seen in 14 months! That's the longest stint yet! We pulled onto their street and the seatbelts flew off ready to jump out as soon as the truck stopped! It was a crying hug fest of happy tears and joyful hearts as grandkids reunited with the grandparents! It made my heart so happy!
Jonathan's dad had the driveway cleared and ready for us, and even trimmed up the trees so we could park right in front of their house.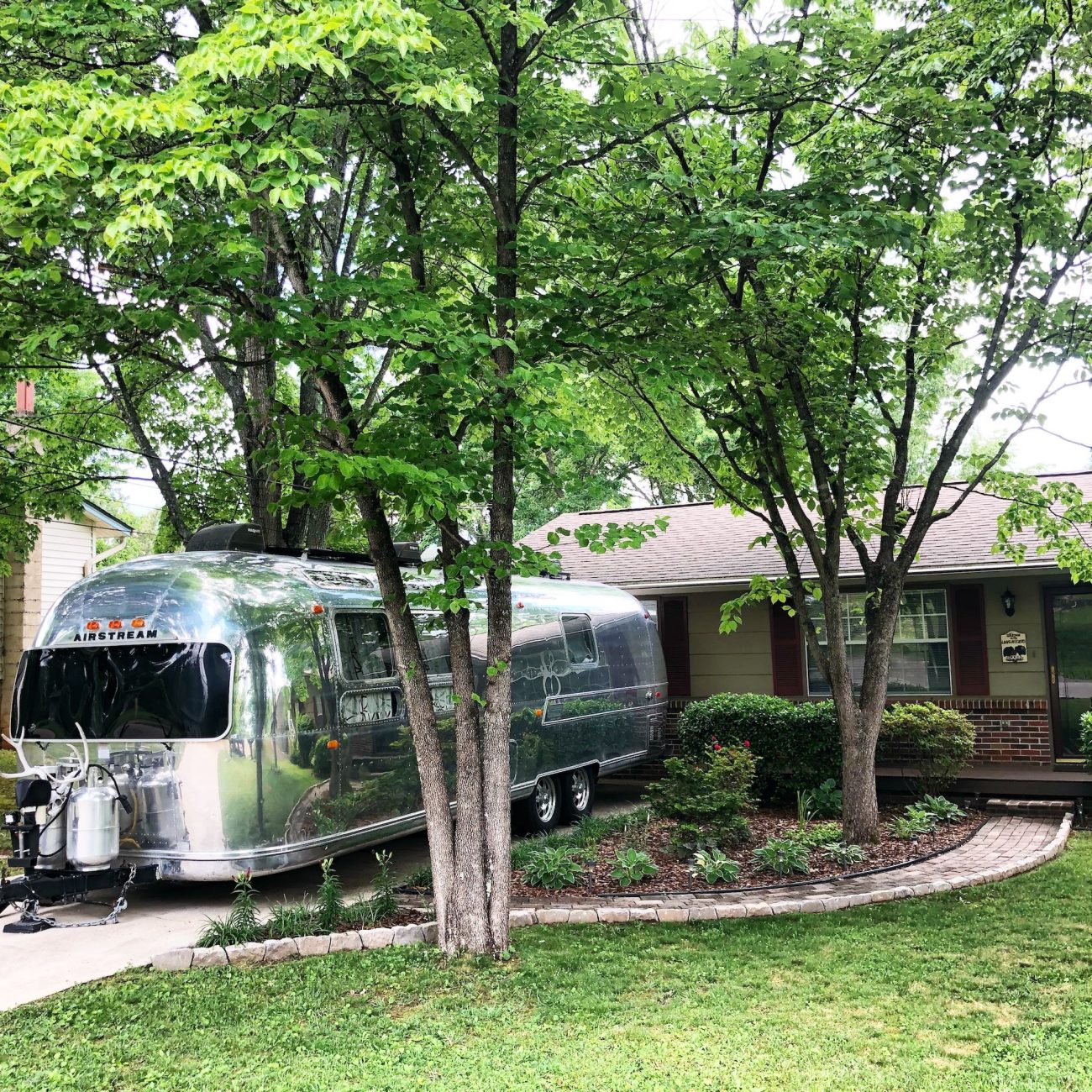 We stayed 4 weeks because that's the earliest I could get our kids dentist appointments arranged.

Our plans while there were dentist appointments for everyone, eye doctor for me (cause I'm old), and clean out the Airstream and simplify our stuff.
When we got there, it was all I could do to not start cleaning the Airstream right away. I made it 24 hours before the insanity began! I cleaned EVERYTHING. Like, drawers out, vacuum every inch, dust every nook and cranny, empty all cabinets and decide what stays and what goes!
I got everything inside done in just 2 days so we started on the truck! It was a huge mess! We had just given up for the last month at trying to keep anything organized and clean…
Since we bought this new truck in December last year, it had a little more room than our last truck. Which means things get shuffled around more when we're driving. We ended up going through everything. We got rid of tools we didn't need and reorganized into a smaller tool bag, similar to this one, because Jonathan hated the one we used to have. I'll agree though, the new one is much easier to find what you're looking for. So many pockets and pouches and a much smaller footprint.
We sold a lot of our backpacking gear and stored our tents because we're finding out that we're just not tent people. We tried to be, but we're just not. Not now, at least. Maybe one day…
Getting rid of the huge box of camping gear really freed up a lot of space in the truck so we were able to bring our inflatable kayak with us! I'm so excited to have that back!
Oh, and in between all of this, I found time to go paint my brother and sister-in-law's baby GIRL'S room. (3 boys, first girl) They wanted this tree as a focal point so I was happy to get to paint something again!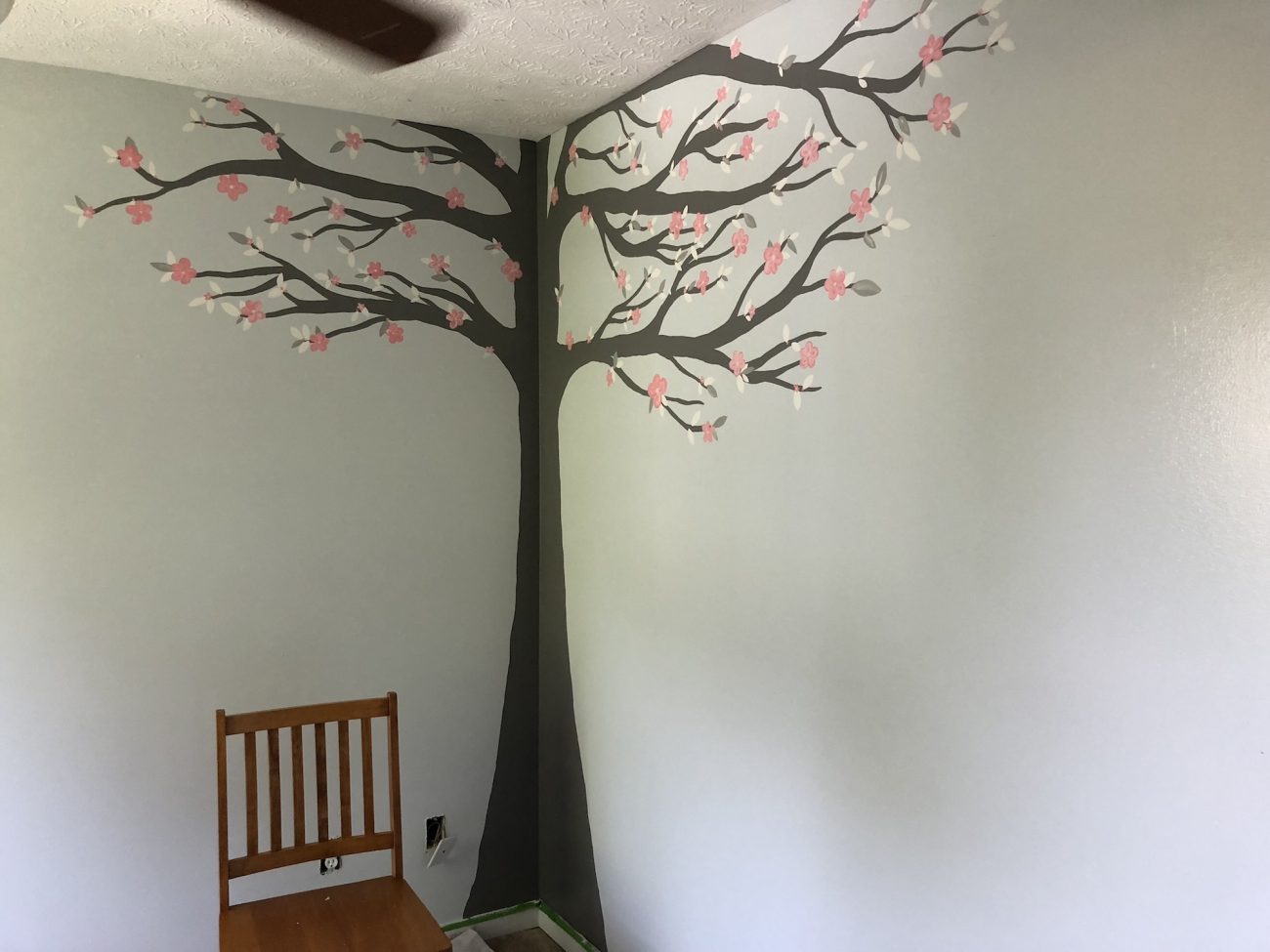 After we had been in Knoxville for awhile, Jonathan shocked me when he proposed the idea of us flying to Arizona for a few days. We have been thinking about purchasing some property to put a tiny house on to use as an AirBnB and I've done a lot of research about the area. But it was a total shock when he was serious about going to go look. I jumped at the chance! We found a cute little cabin to rent and we few over to Phoenix where we rented the tiniest car and drove up to Flagstaff/Williams area to begin looking at property.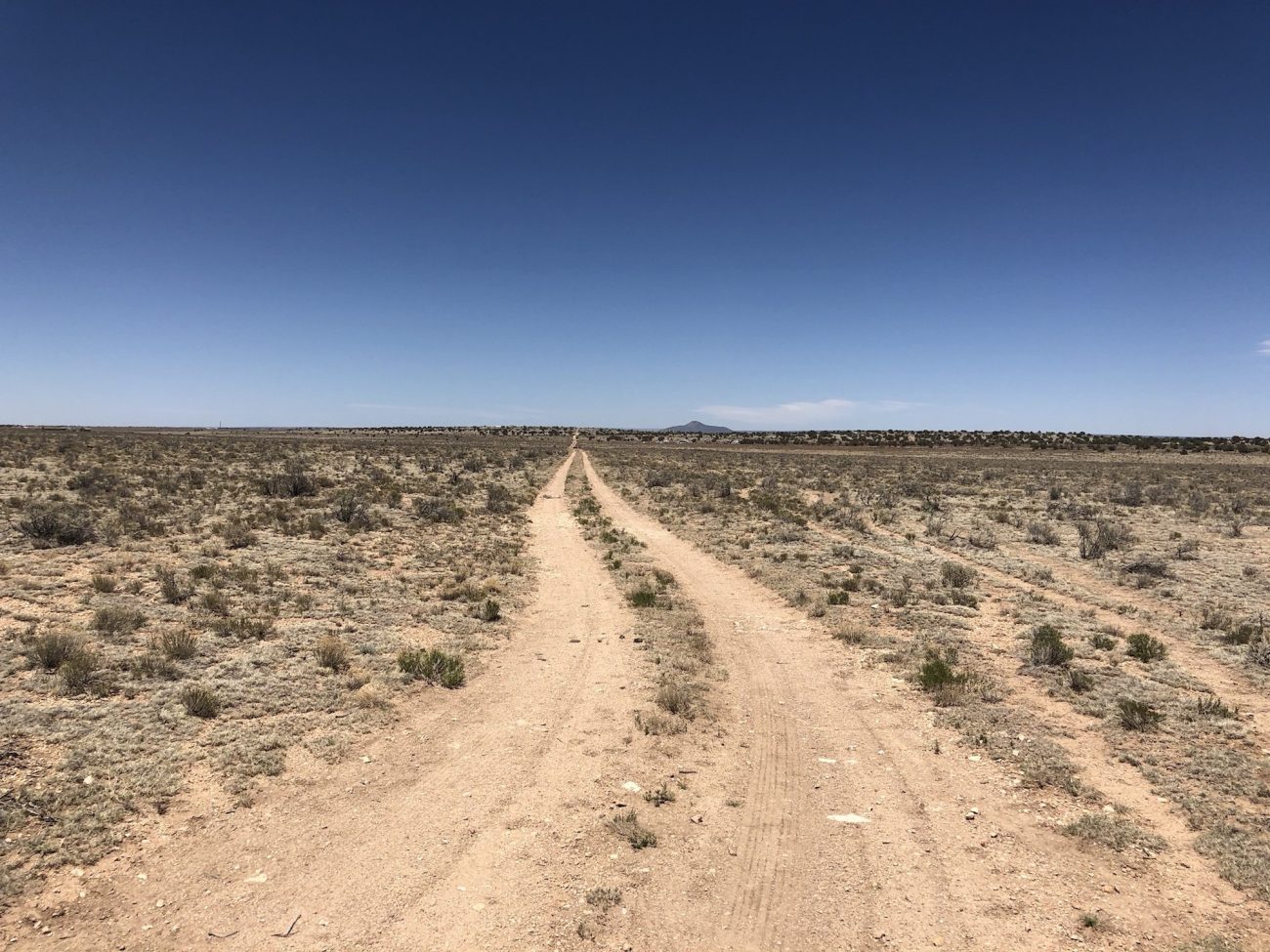 We found a few possibilities and are excited to go back this fall with the kids to see if it will work out or not. Either way, it was a fun and spontaneous getaway that we really needed.
The two older kids and I did have one final adventure before we left Knoxville. We went on a cave tour! But not just any cave tour. This one we had to ride a boat to, crawl through 2 tiny doors, then wade through 4 very cold pools of water, chest deep.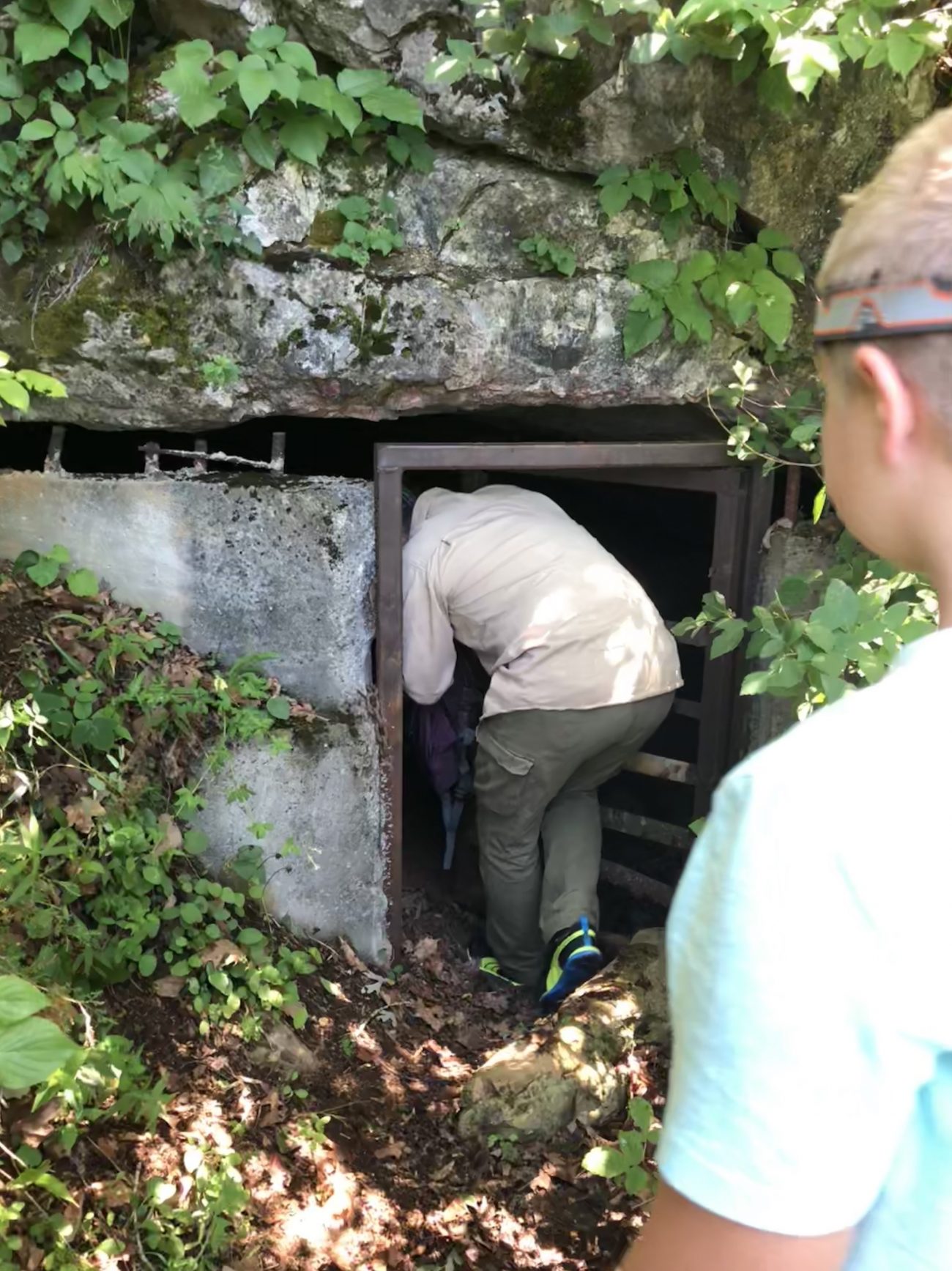 It was so fun, and I hate being in cold water.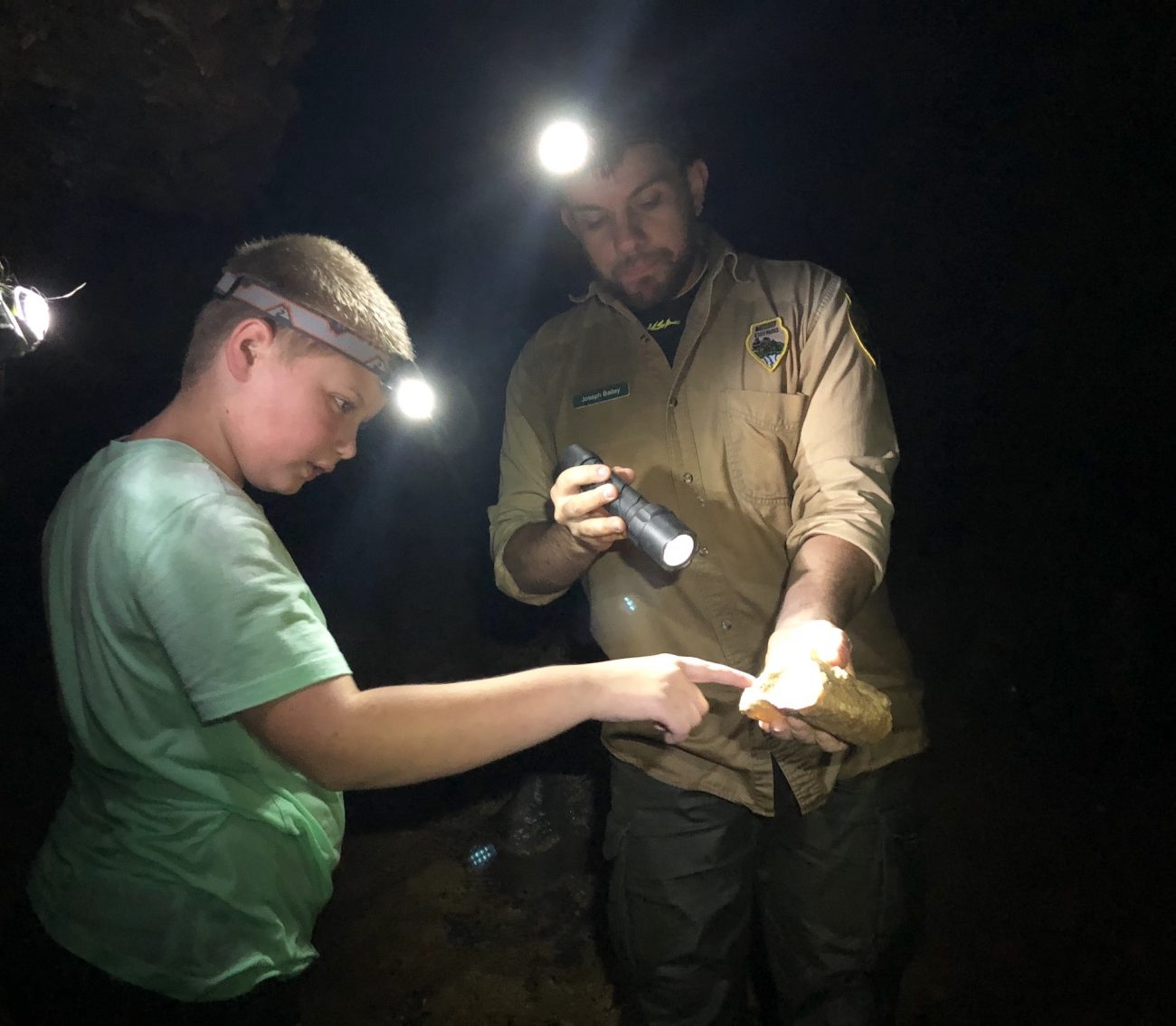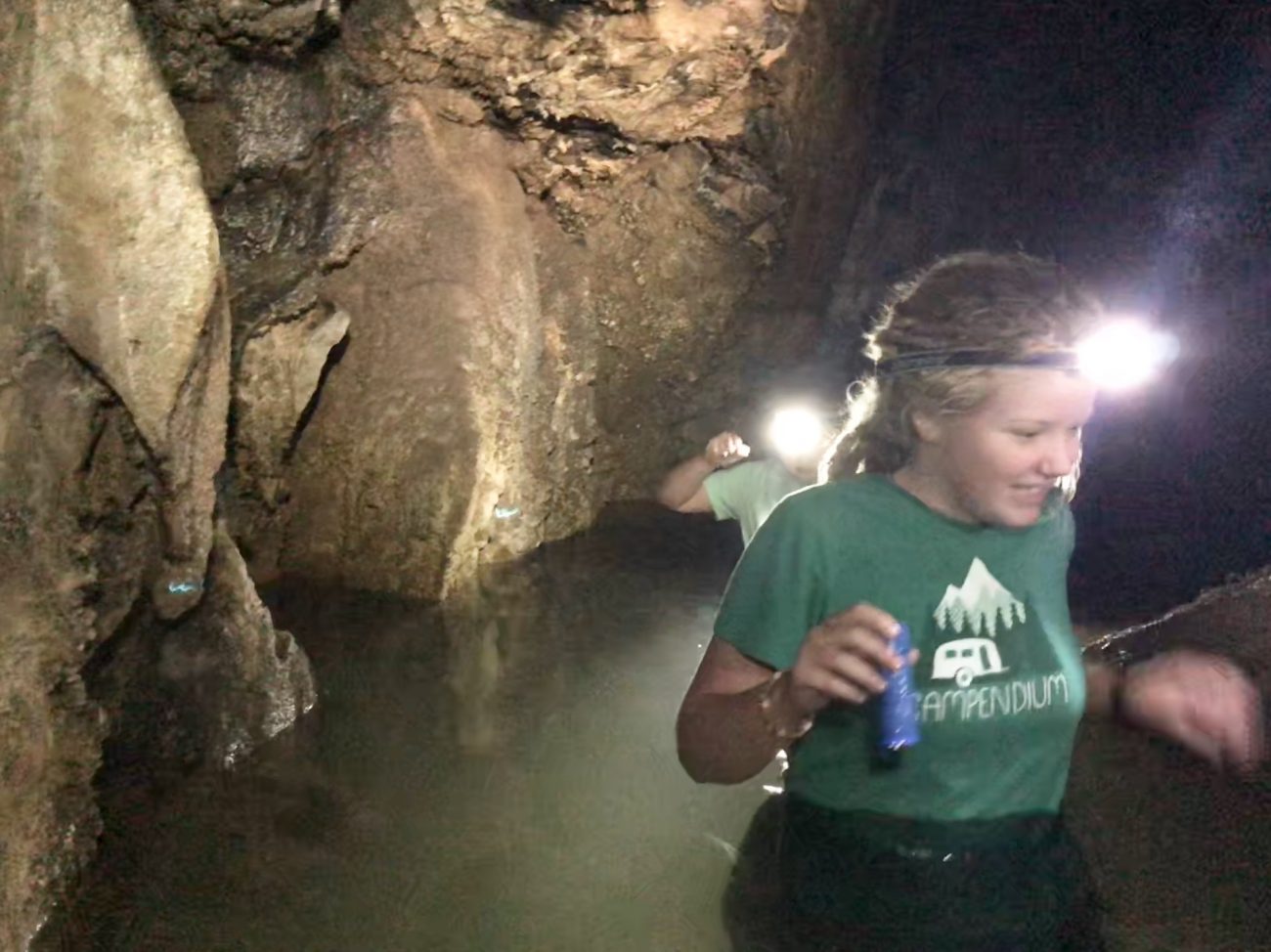 There were some points when the water was so high that Jett couldn't reach and he had to hold onto my back as I carried him through.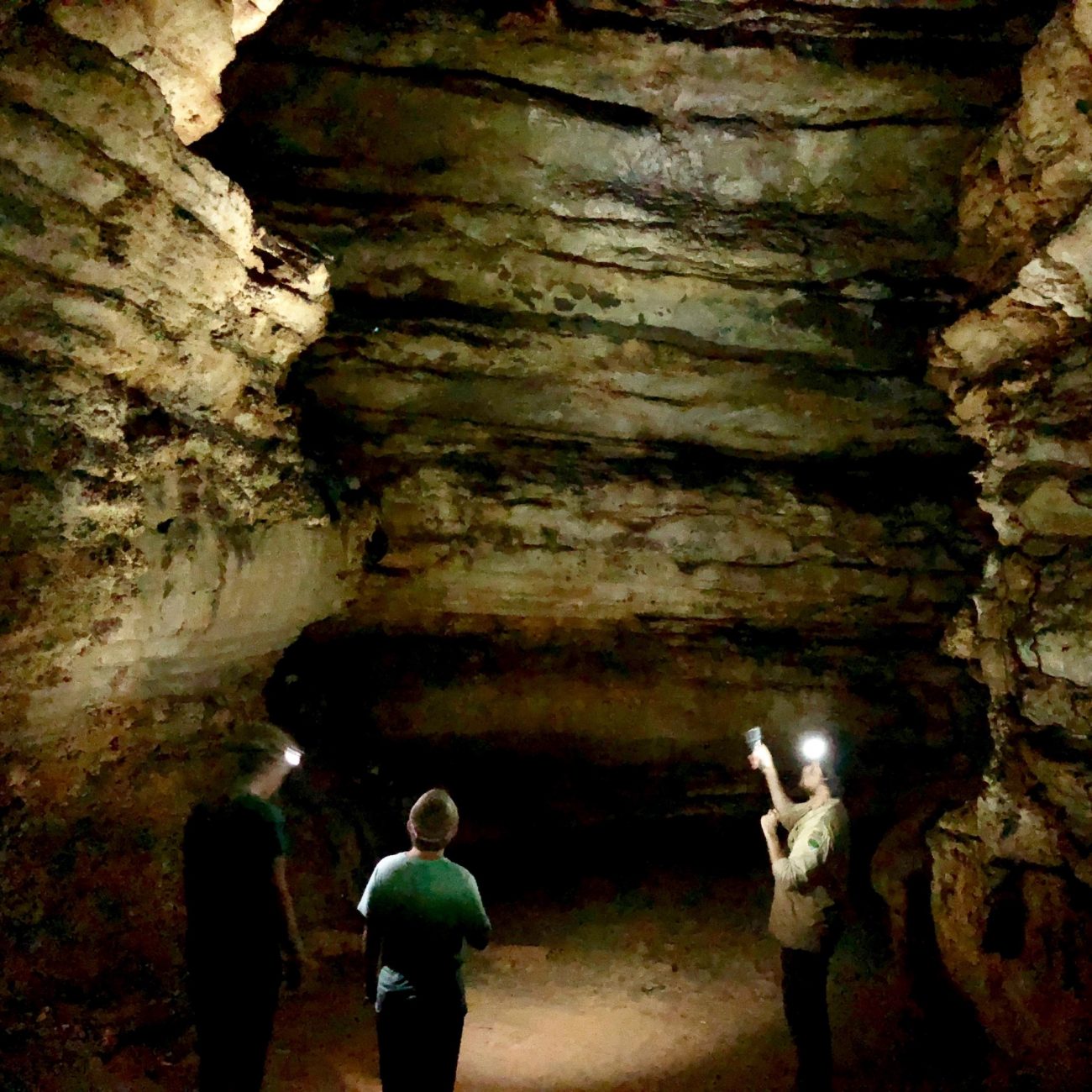 It was the most fun we've ever had on a cave tour. There's a few pictures but it was so dark in there. If you end up near Norris Dam, check to see if the Hill Cave Tour is running, and if it is, you have to go! You'll have so much fun.
We throughly enjoyed our time spent with family and friends in Knoxville, but then it came time to say our, "see-you-later's" and it was hard.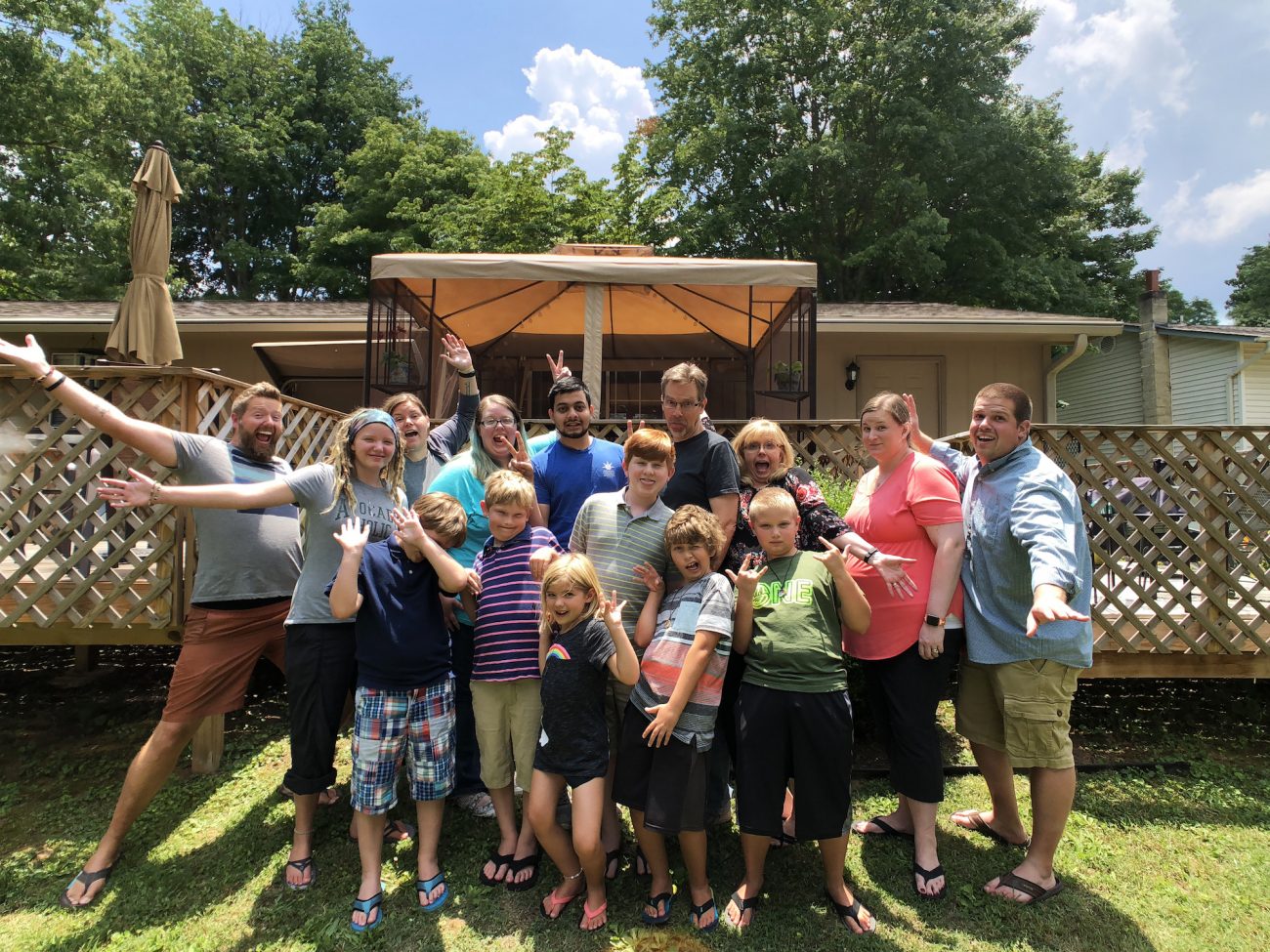 Although I have to admit, it was much better than the last time we left Knoxville. It helped for the kids to know that we had to come back in a couple weeks for another dentist procedure and we'd see Mimi and Papa again real soon.
But for now, peace out, Ktown!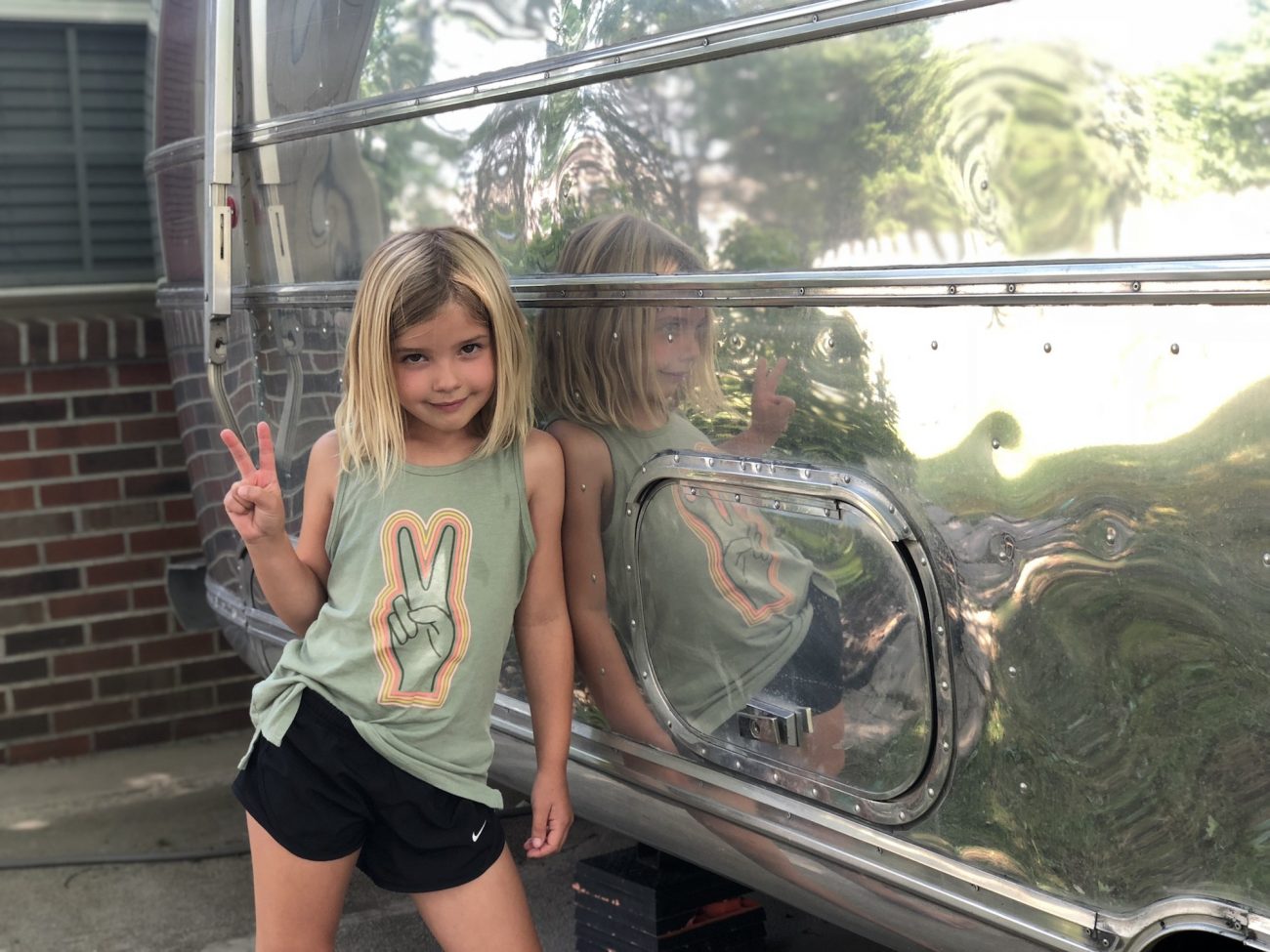 Become a Tiny Shiny Homie!
Subscribe to our patreon-style community & help support our family so we can keep making things for you! Get early access to videos, special behind-the-scenes updates, curated music playlists, & goodies like exclusive stickers and name drops in our videos.
Signup & Become a Homie
Apparel
Grab a fun, comfy t-shirt & help support our family.
comments powered by

Disqus