Exploring South Carolina and Savannah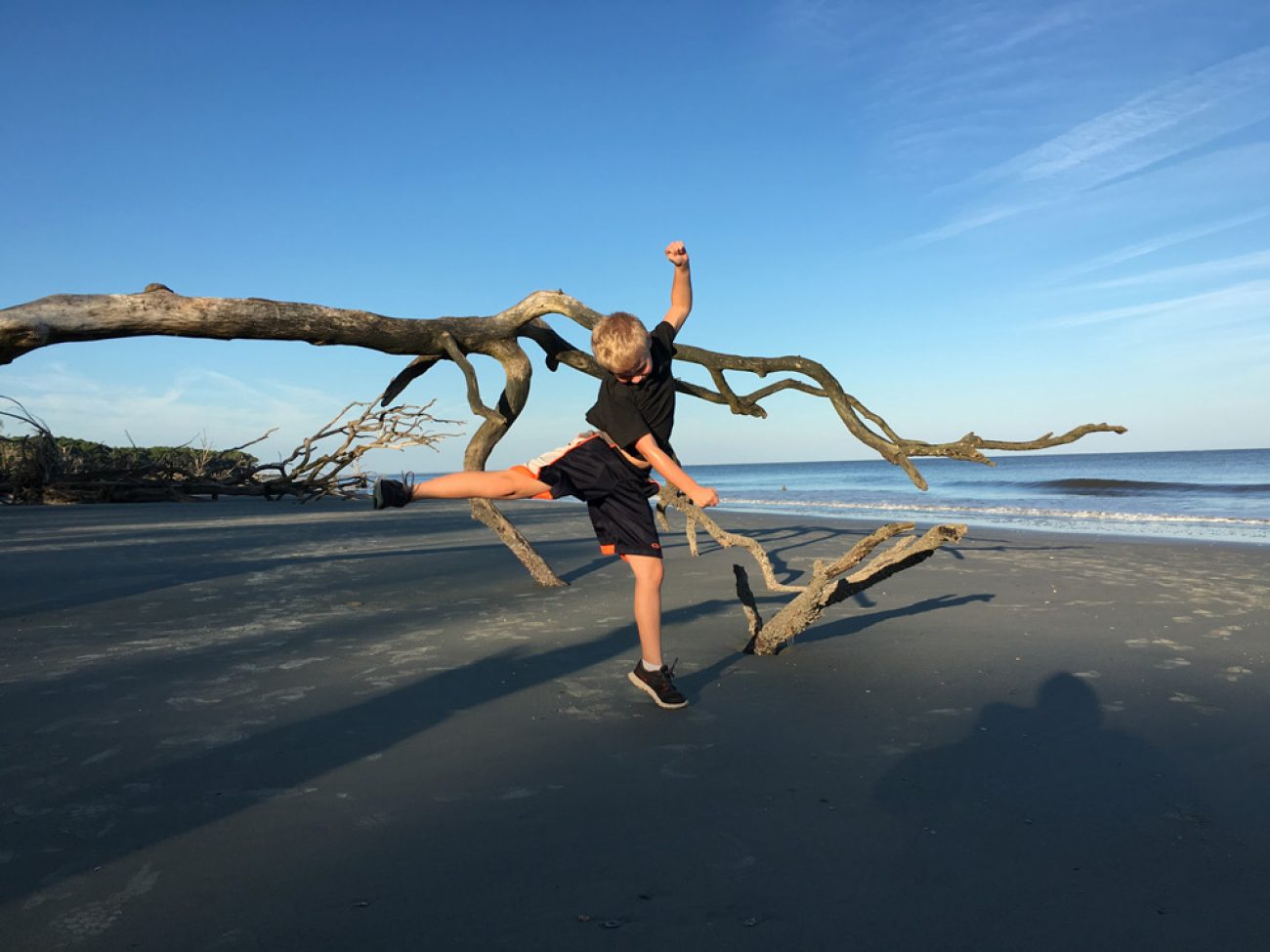 On our way to South Carolina, we needed to overnight in Georgia so I found a 'campground' via PassPort America. By 'campground' I really mean it was a couple's house and they turned their front yard into a place that 7 RVs could stay at. We were thankful that they came out and sprayed the gigantic ant hills that surrounded the electric box. While it was just a place for us to spend the night, I am so thankful that we didn't have an ant problem while we were there. The couple was really nice, though. It was Halloween and she brought our kids some candy since they didn't get to go trick-or-treating, which is something we never do anyway.
We made it to The Oaks at Point South RV Park which is a park in the Thousand Trails system. This makes our 3rd time staying at a TT Park and we have yet to be impressed with any of them. It's making our decision to NOT buy the full membership very easy. We'd much rather spend the money getting solar and  equipment so we can just boondock wherever we want!
The one thing I can say good about Thousand Trails is we have always had very pleasant interactions with all the workers there. Not once have we had any issues with the employees. If TT would just put some money into their parks I think they'd have a great system that a lot more people would buy into. But the run down buildings, huge pot hole roads and lack of irrigation in the parks make for a not so pleasant experience. 
This park in particular was a hug muddy mess. It had rained many days before we got there but also the first week we were there it rained the majority of the time. Spaces were blocked off due to standing water, if you walked outside you were immediately attacked by tons of mosquitos and it was a fairly miserable first week there. We stayed 13 nights and by the second week the sun was drying up some of the park but the mosquitos were so bad we didn't spend a whole lot of time outside unless we drove to a nearby town. 

We were able to meet up with some more of Jonathan's friends for lunch one day. Why is it we can NEVER remember to take pictures when we meet up with people?? Geeze O' Pete! I've got to do better about that!
While in the low country, of course we had to visit the Sheldon Church Ruins.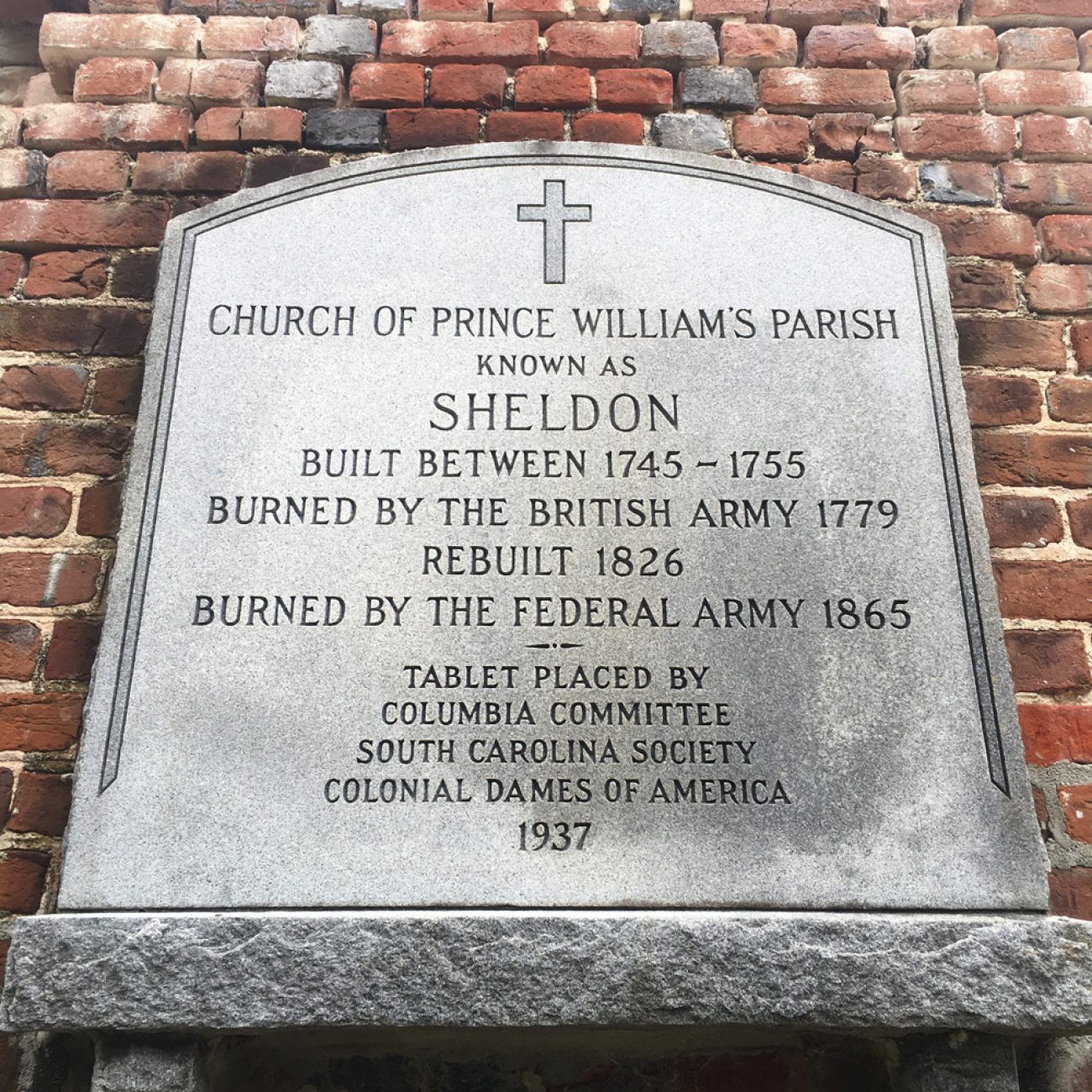 It was such a cool place with so much history.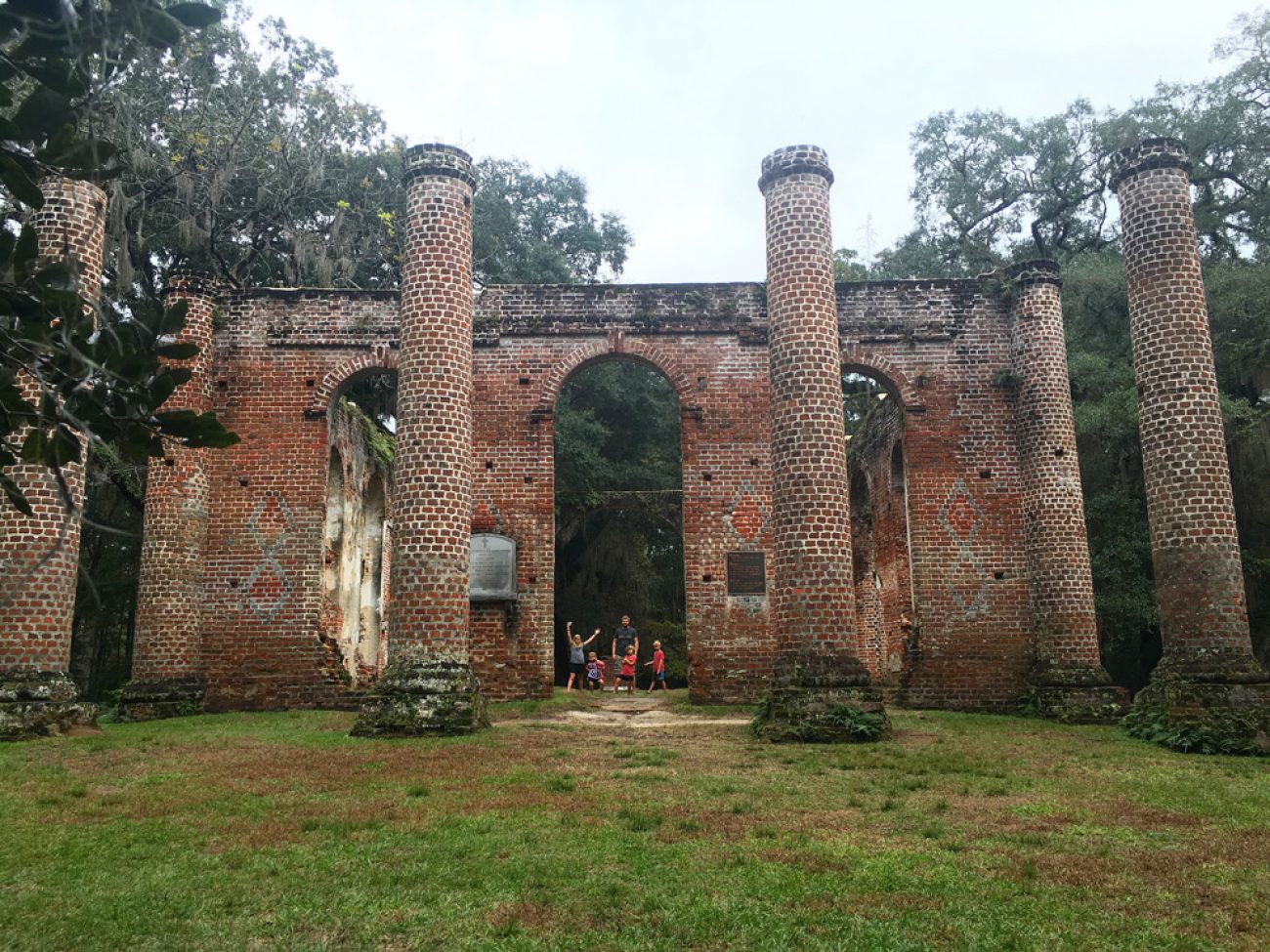 Woah! Is it getting hot in here?? Hubba, hubba...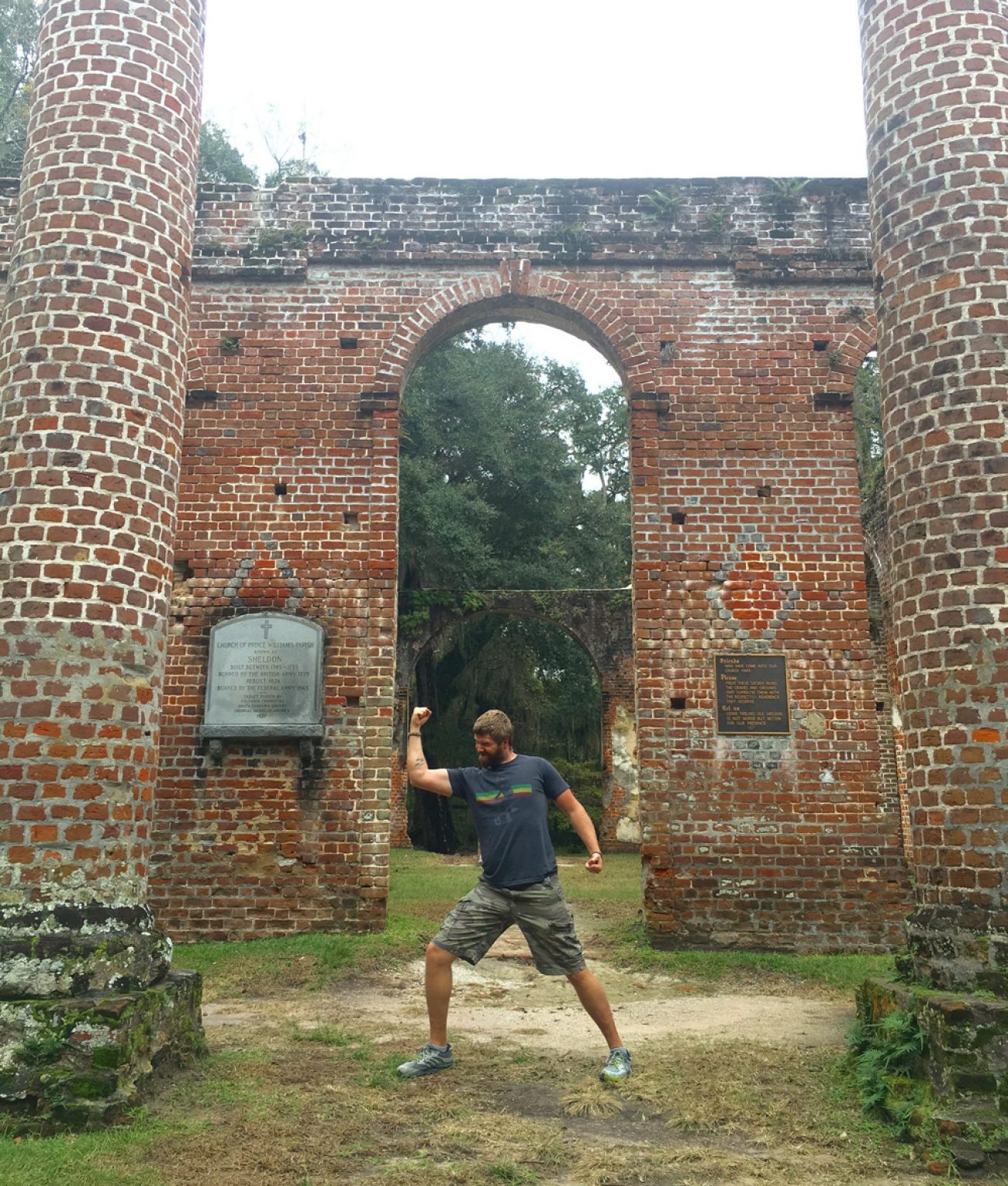 With so much rain the first week, we were SO excited the day it stopped! We couldn't get our bikes racked up soon enough.
We were only able to get one bike ride in, and the Spanish Moss Bike Trail didn't disappoint. It's a hidden jem in Beaufort. While we didn't ride very long, we were able to get in around 7 miles before the kids were ready to get home.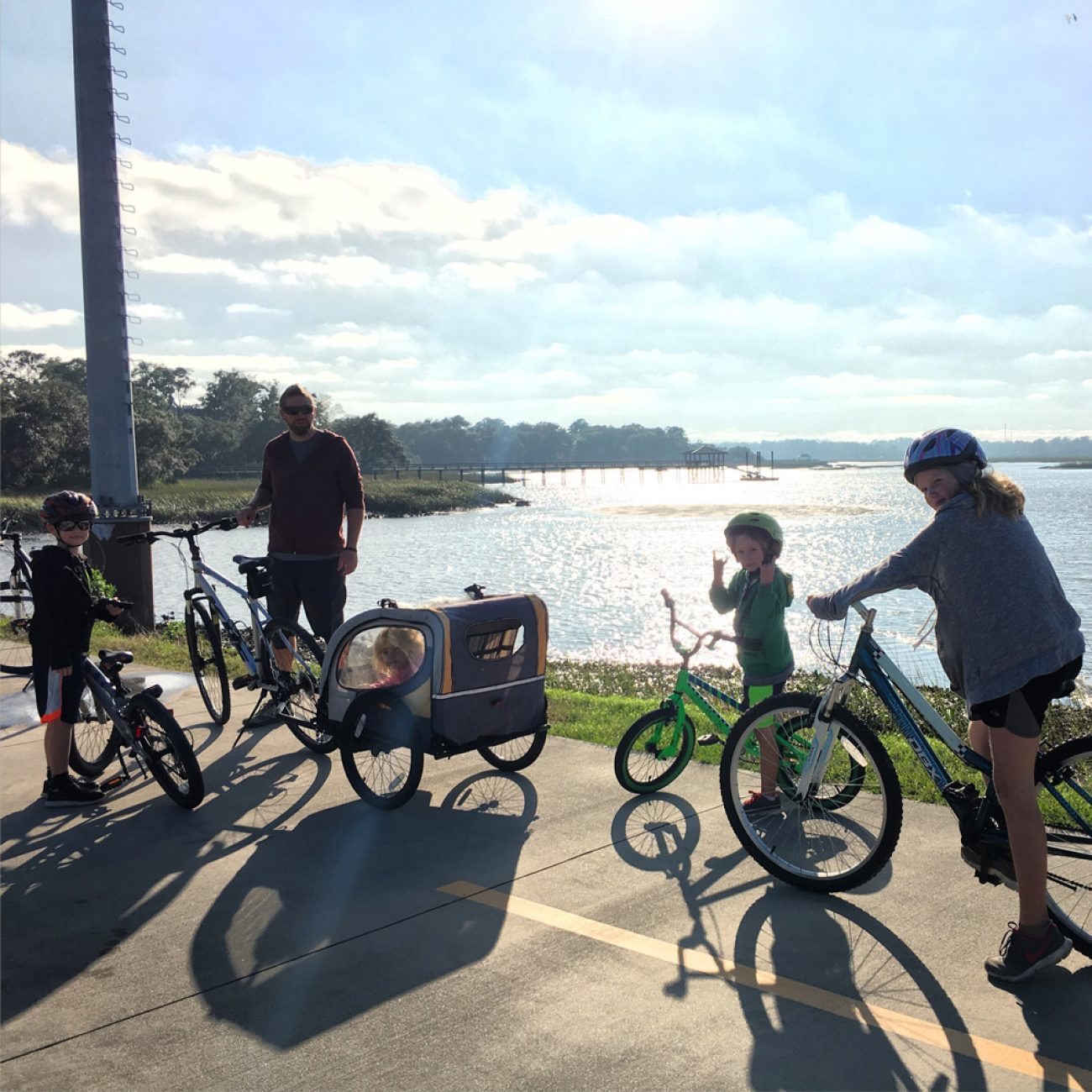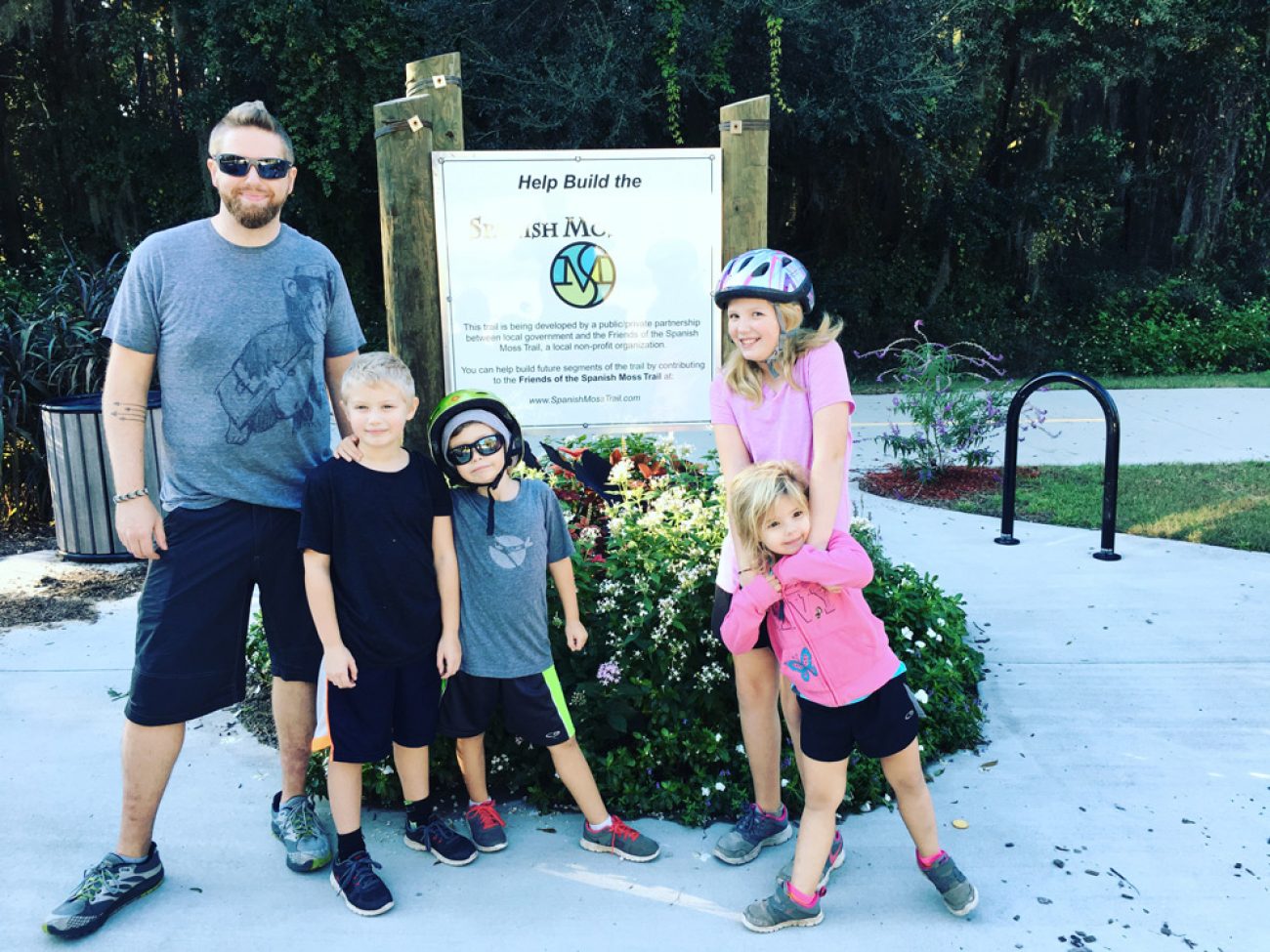 We always have fun stopping on the trail to look at birds on the trail!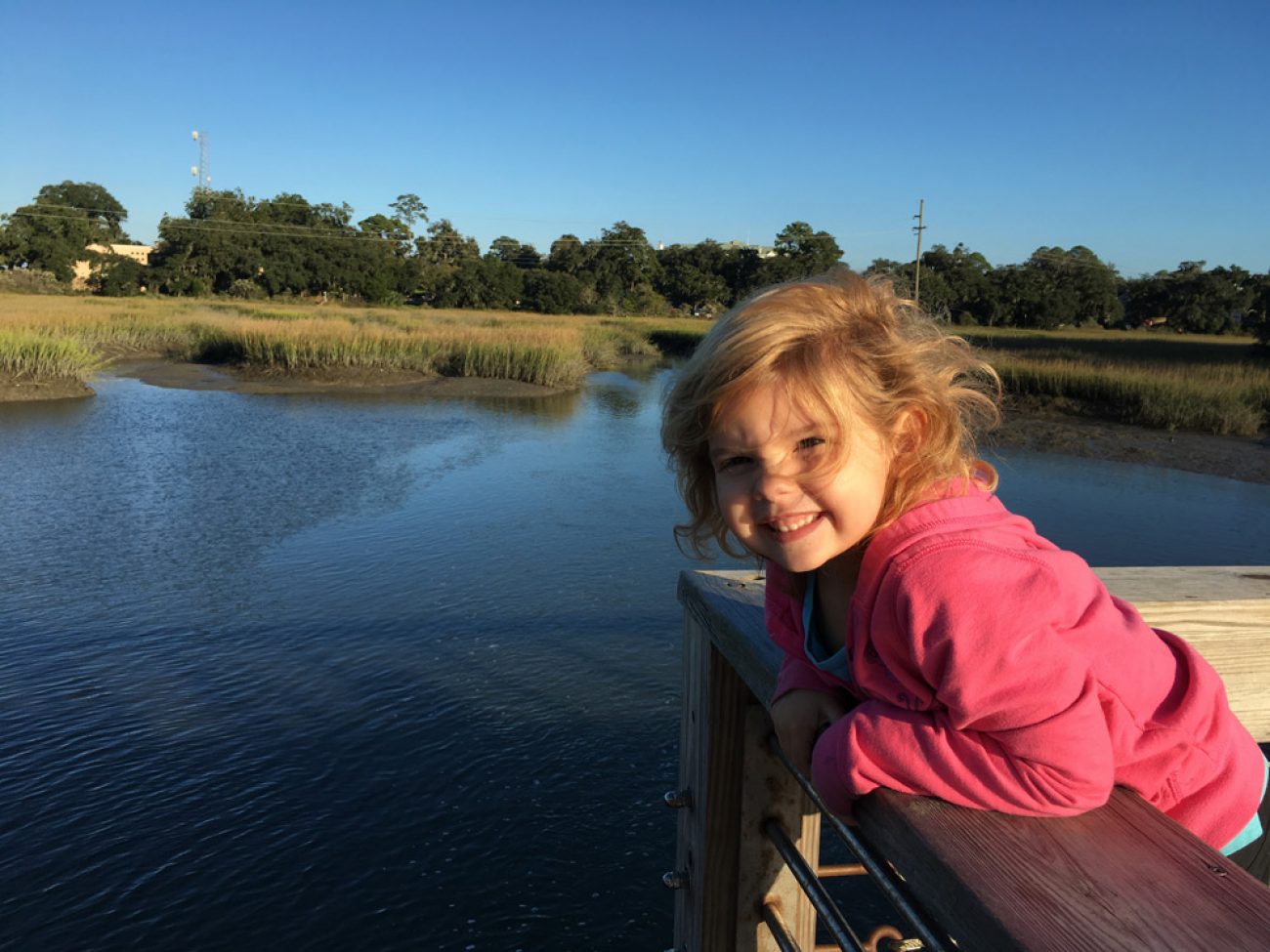 A couple days later, we decided to venture out to Old Fort Jackson.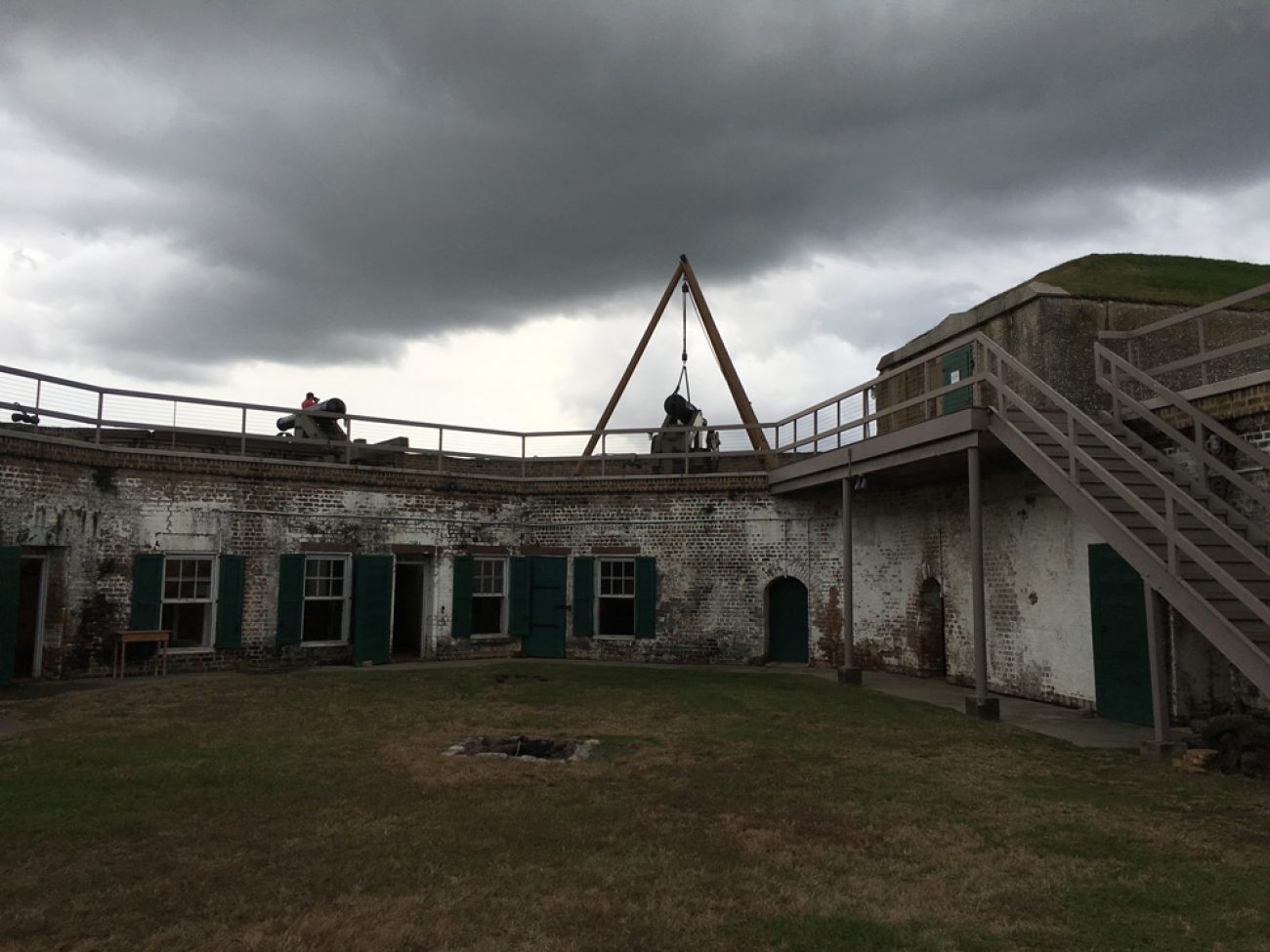 The historian there was remarkable.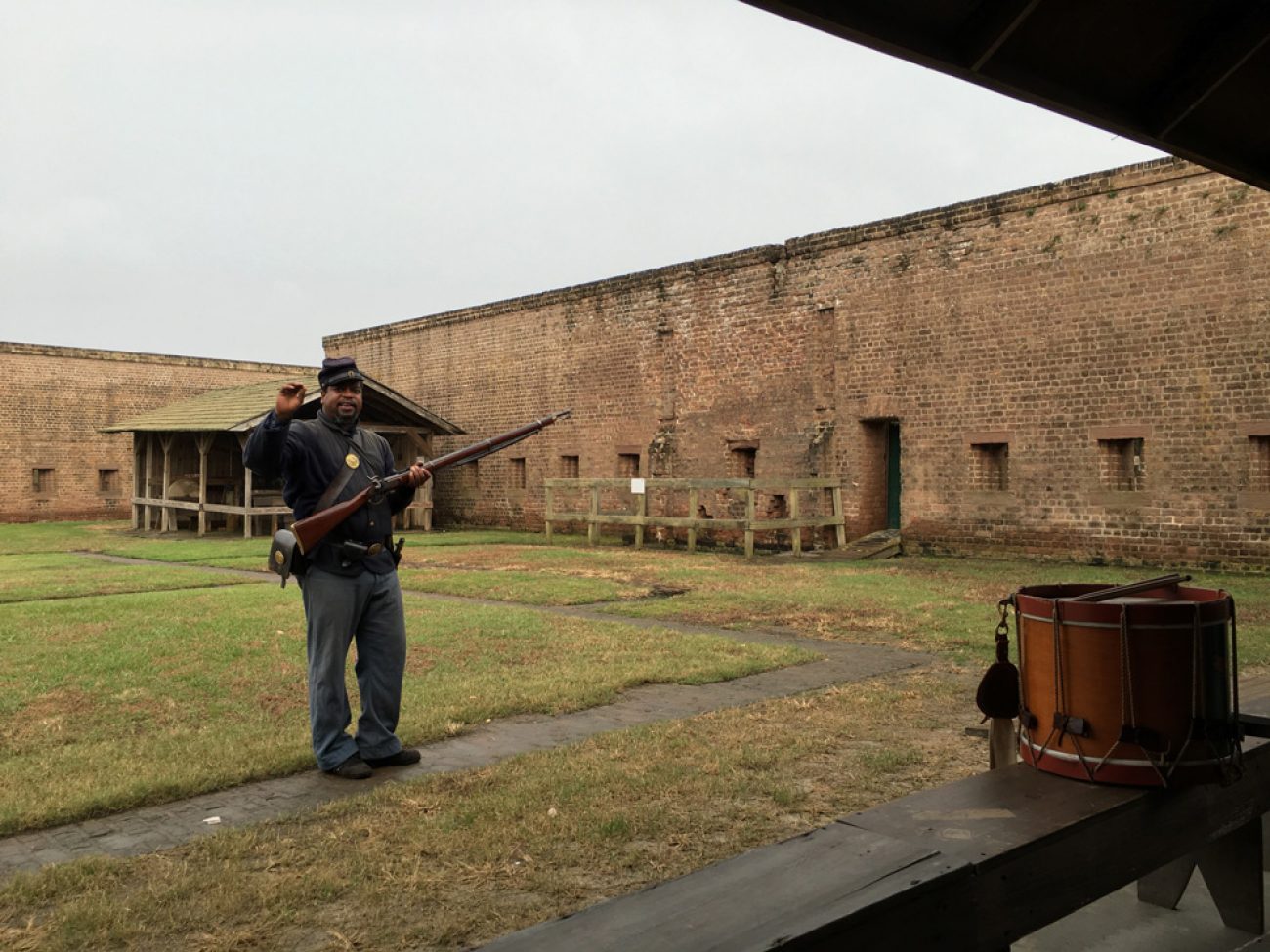 He knew so much (or at least made us believe he did) and he was so fun to listen to.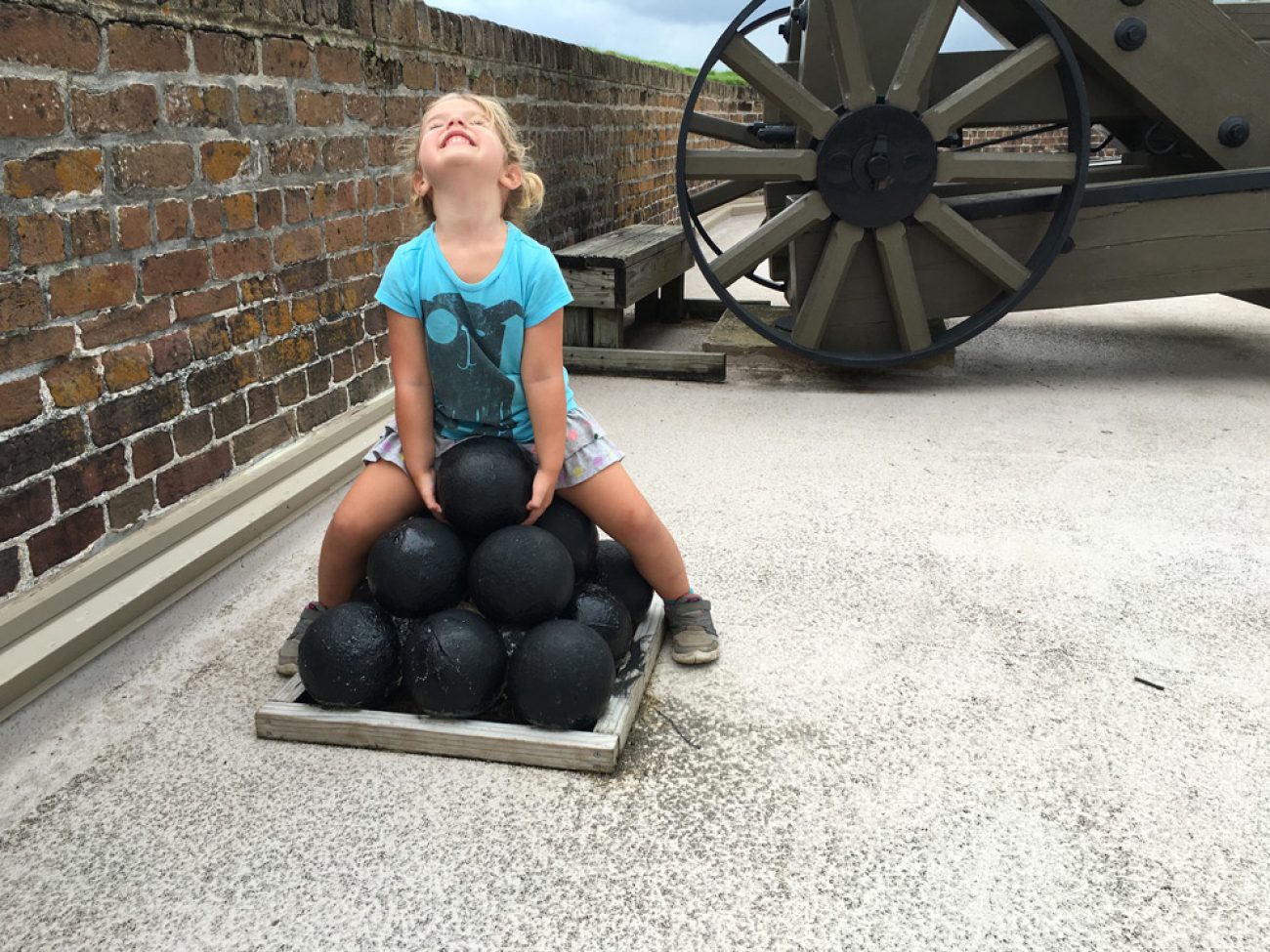 He kept our kids' attention and was so entertaining.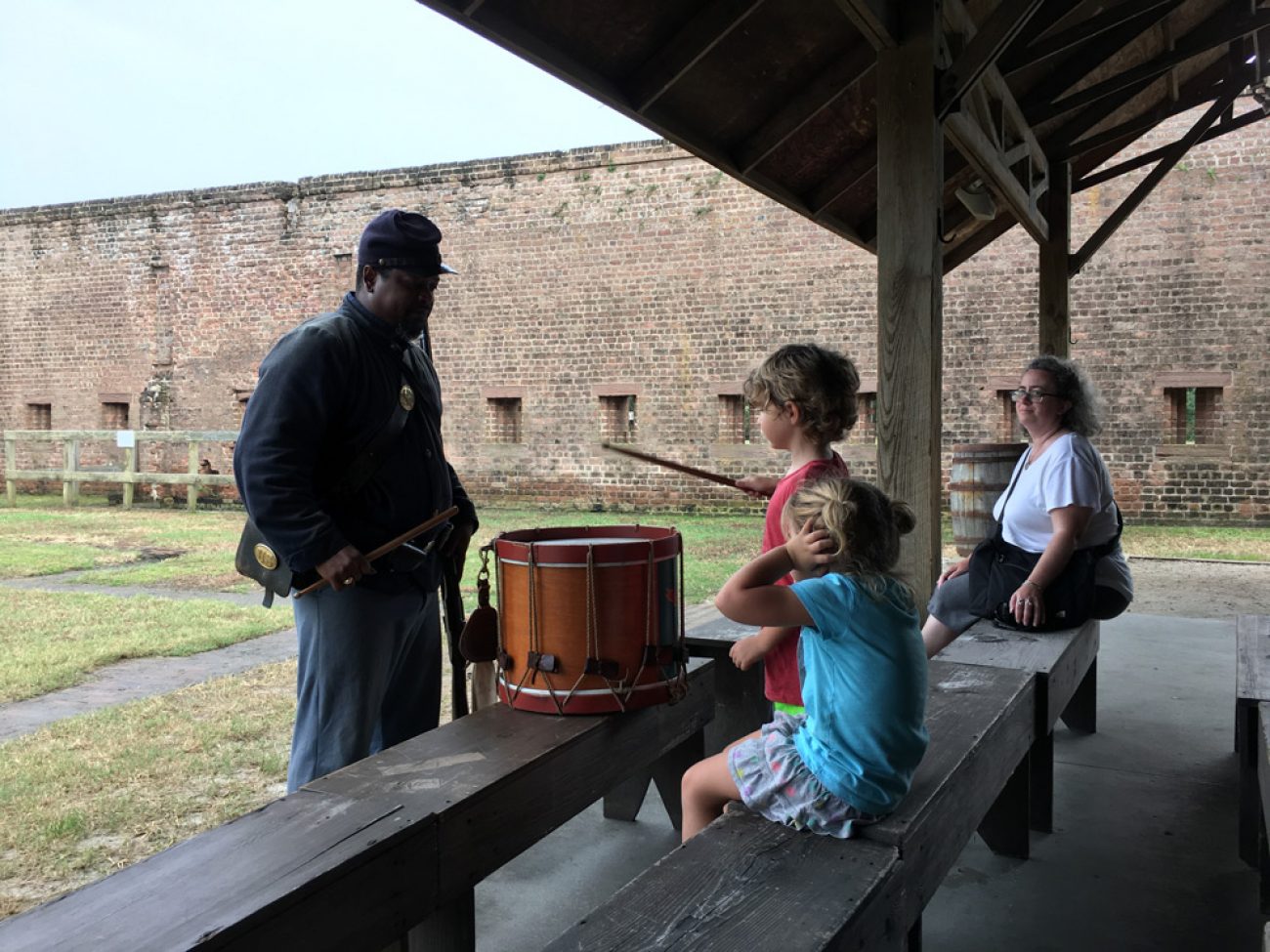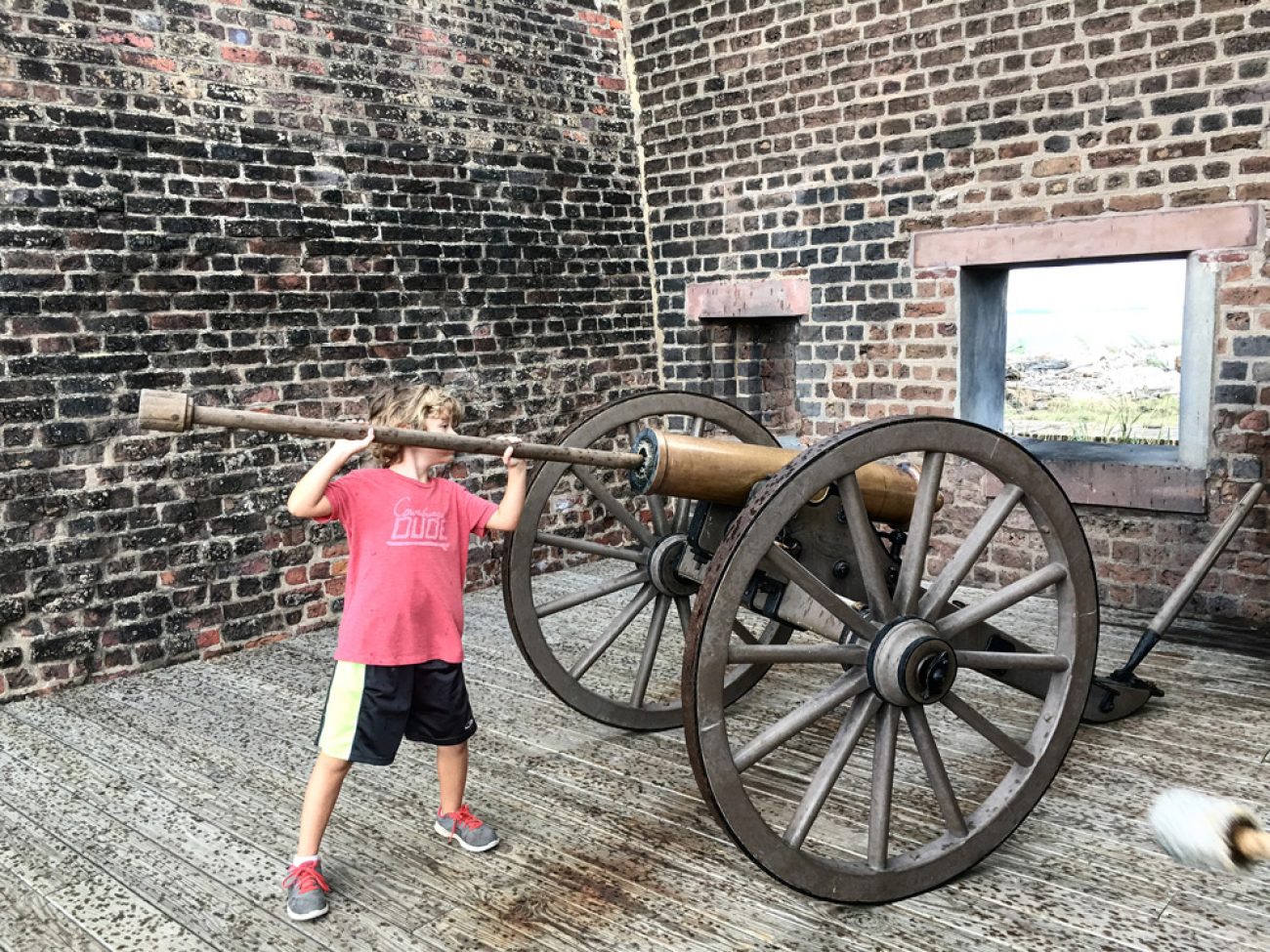 As an added bonus, we got to see HUGE cargo ships going by. We have never seen shuch huge ships up close!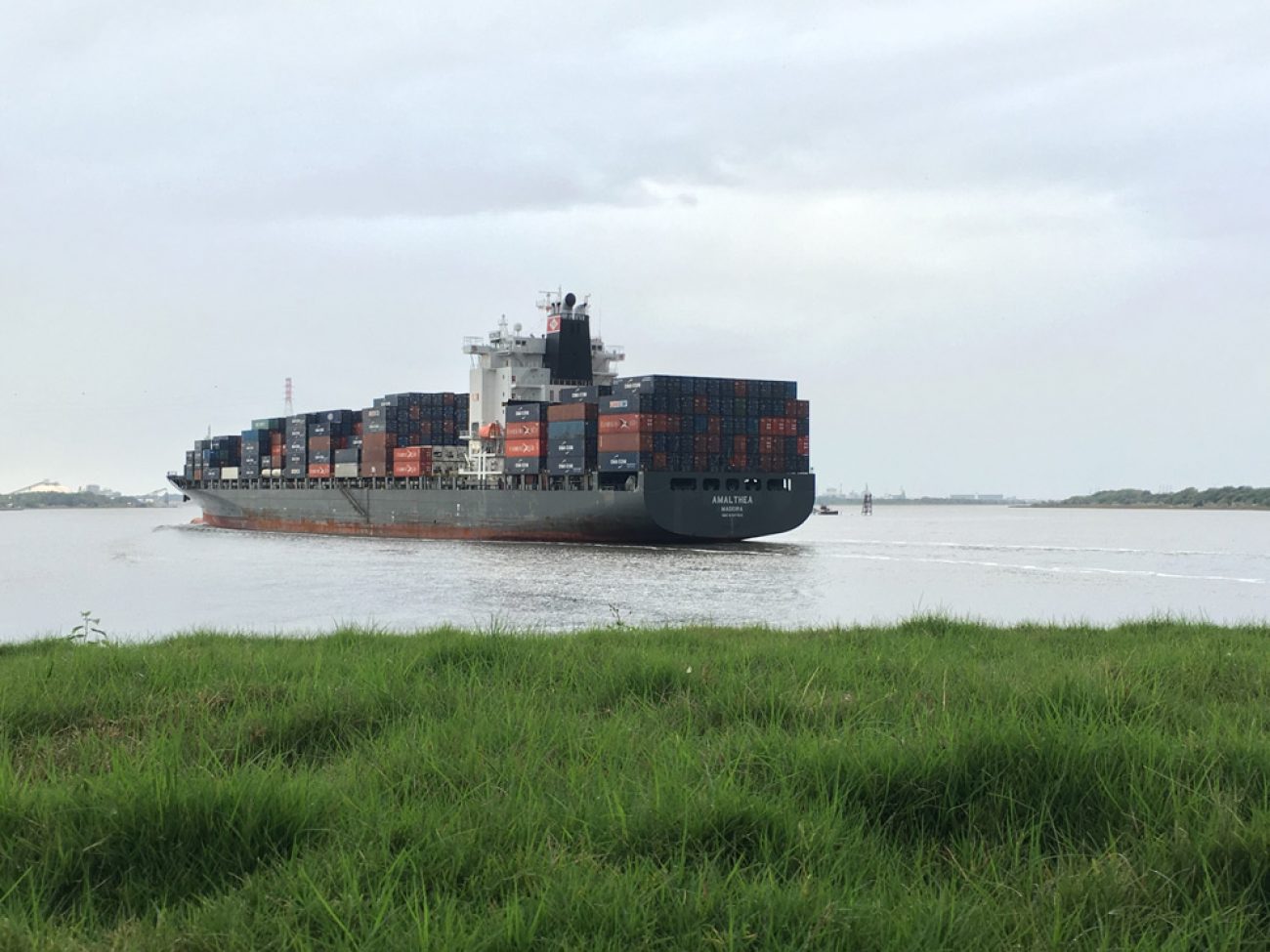 It was a beautiful day there and we highly suggest you stop and learn about the fort. Hopefully you will get the same historian we did, but even if you don't, it's worth the stop...just bring BUG SPRAY!!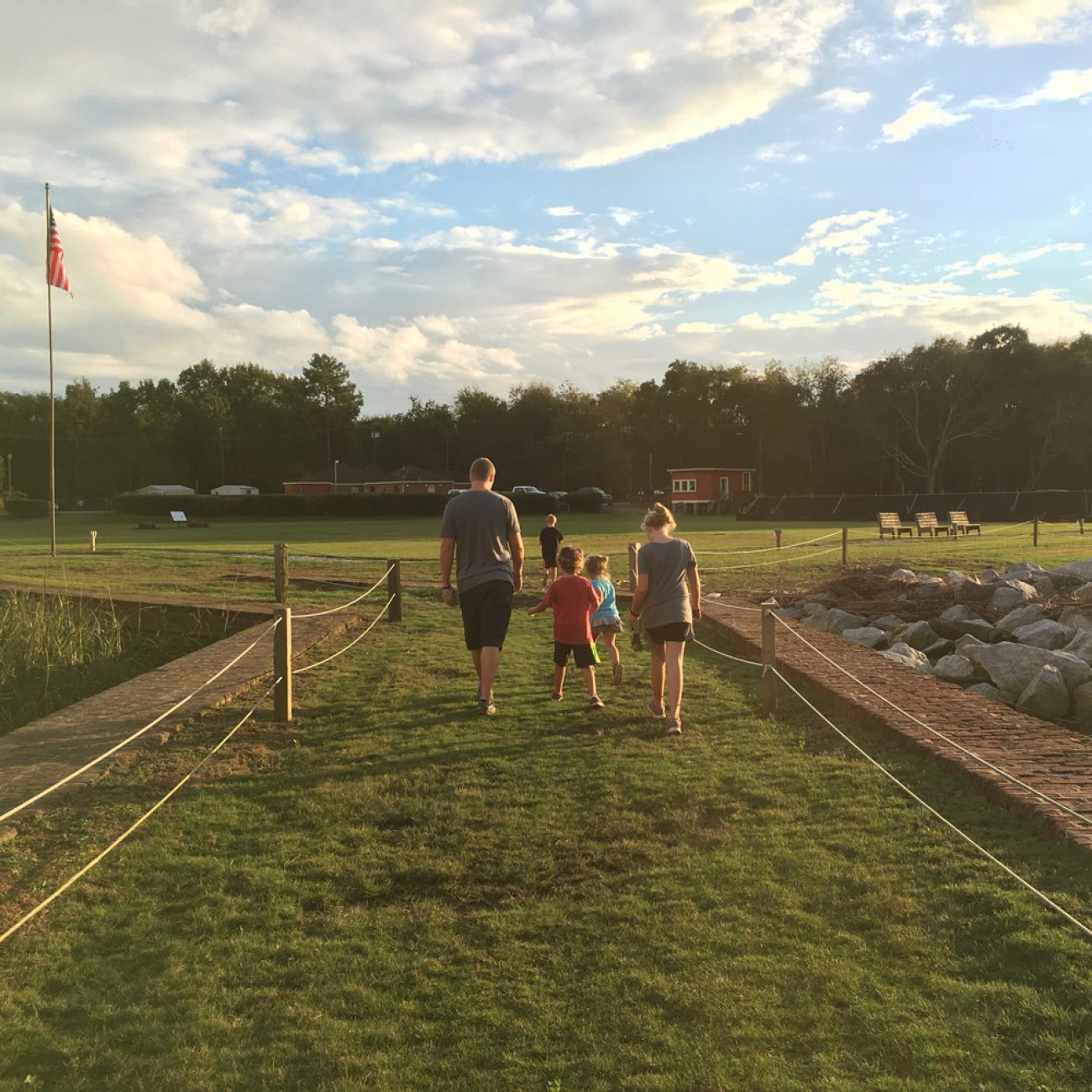 We had a free afternoon to discover Hunting Island State Park and that was so fun. Side one of the beach area looked like this...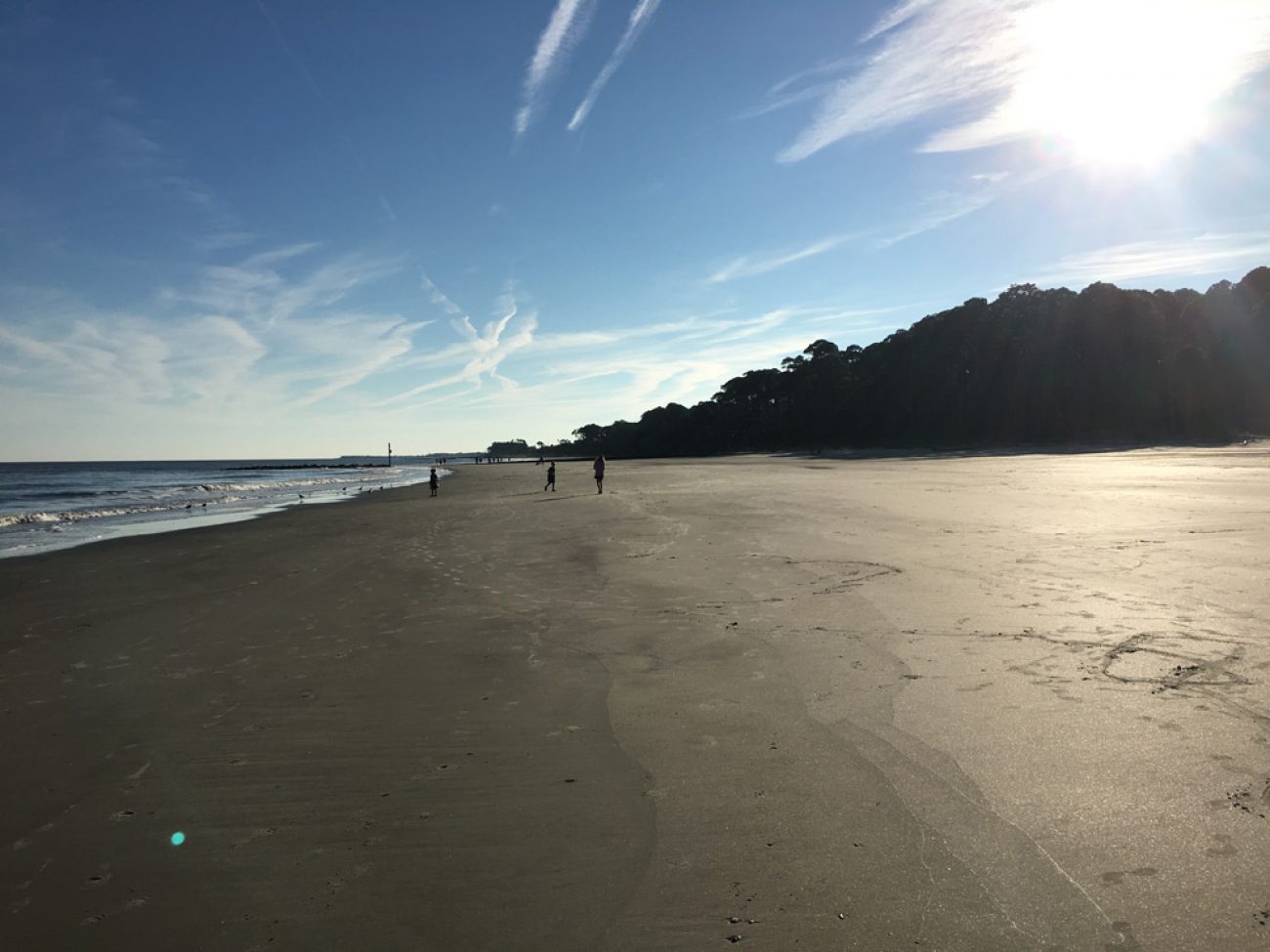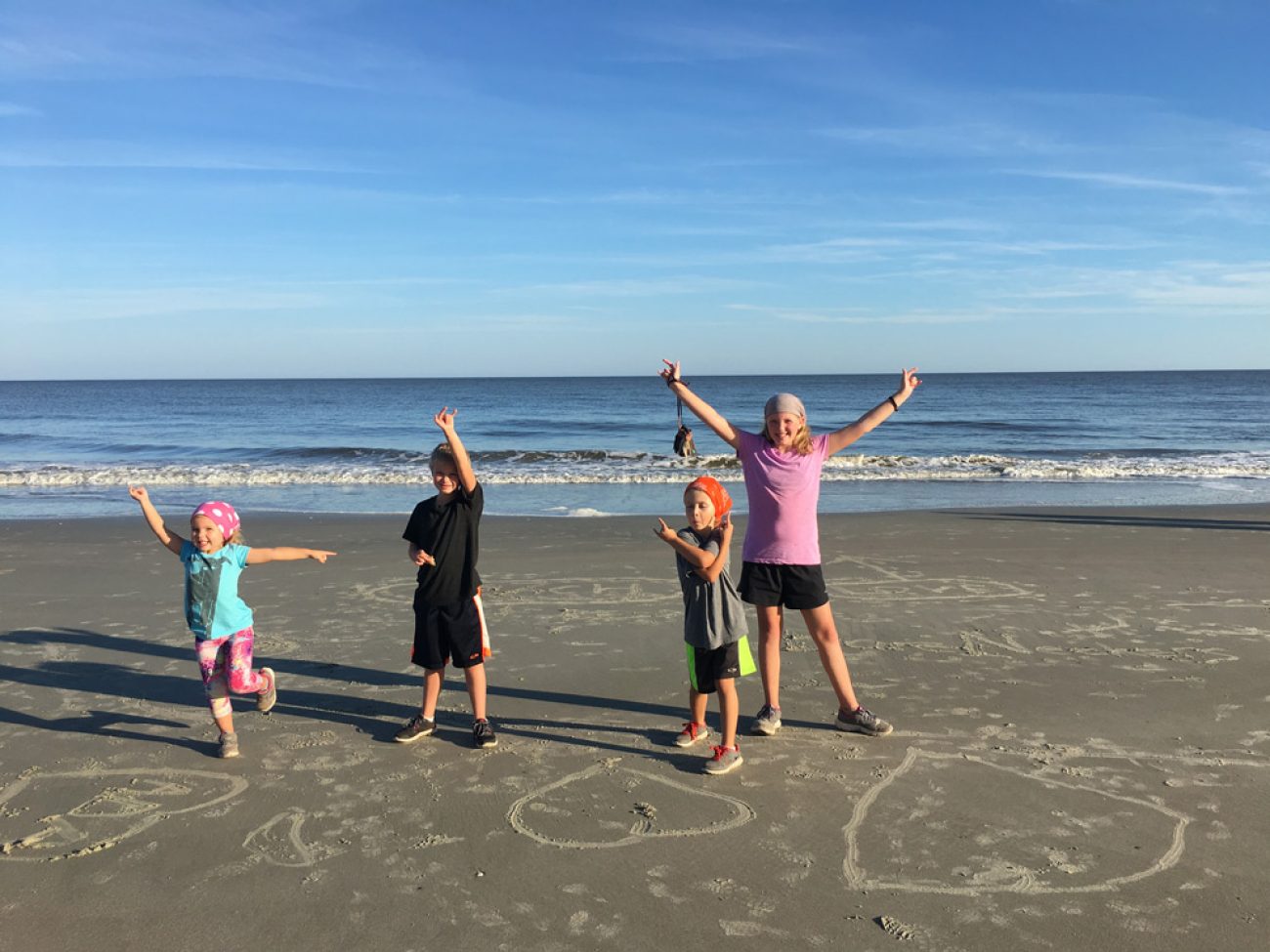 The other side was this beautiful mess of washed up trees.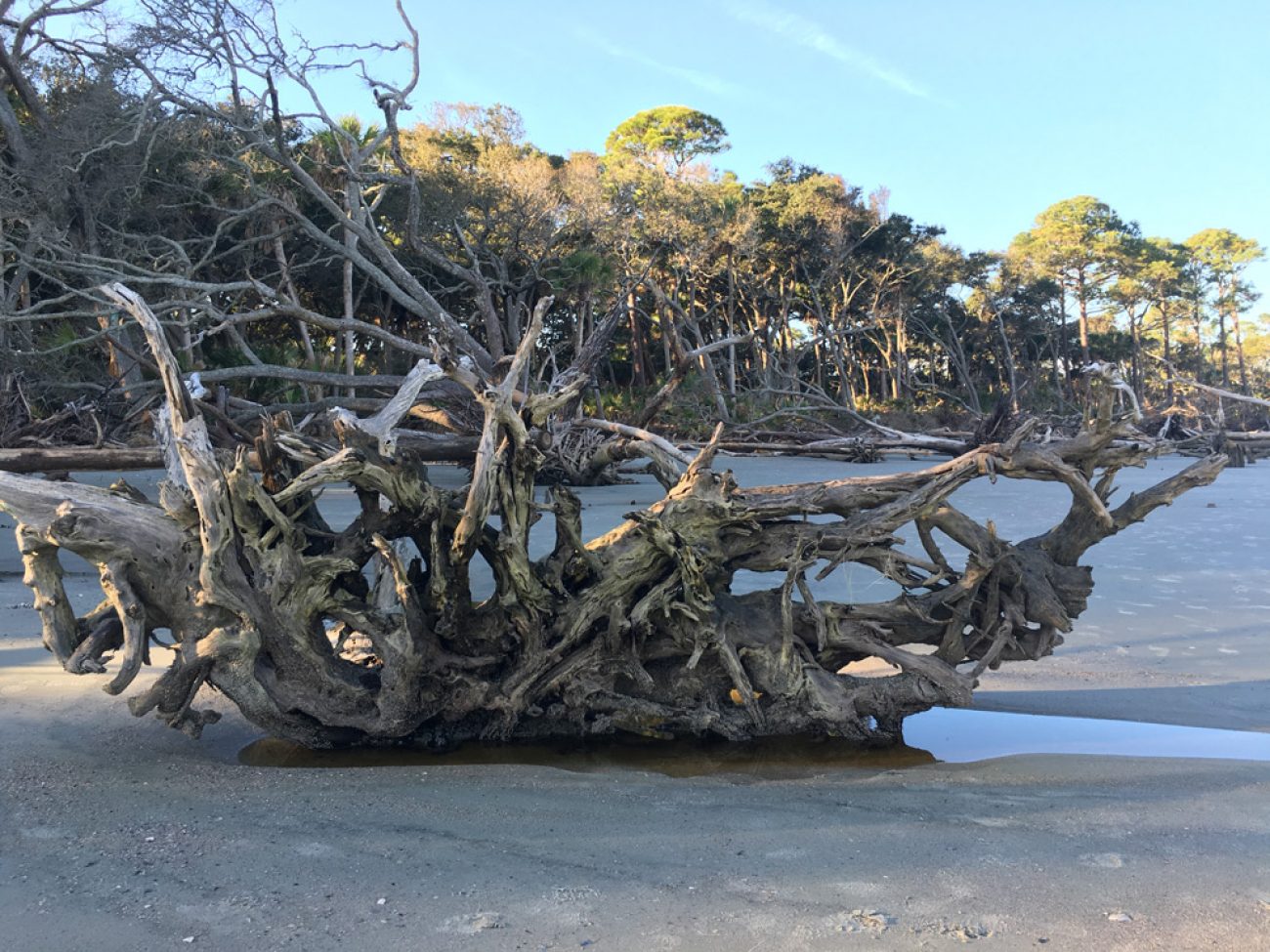 We have never seen anything like it. It seemd like some kind or art display.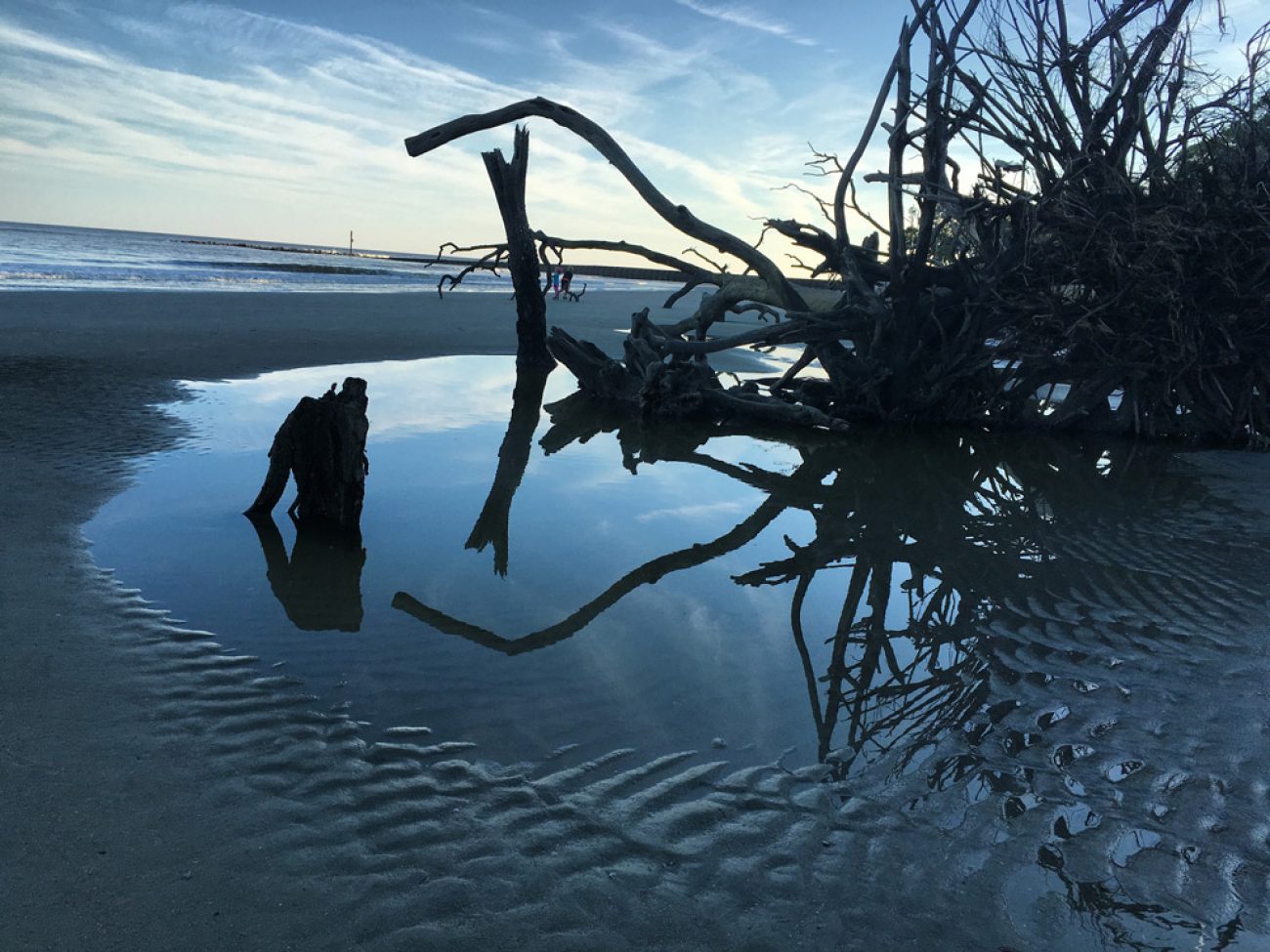 The kids had a blast climbing and exploring.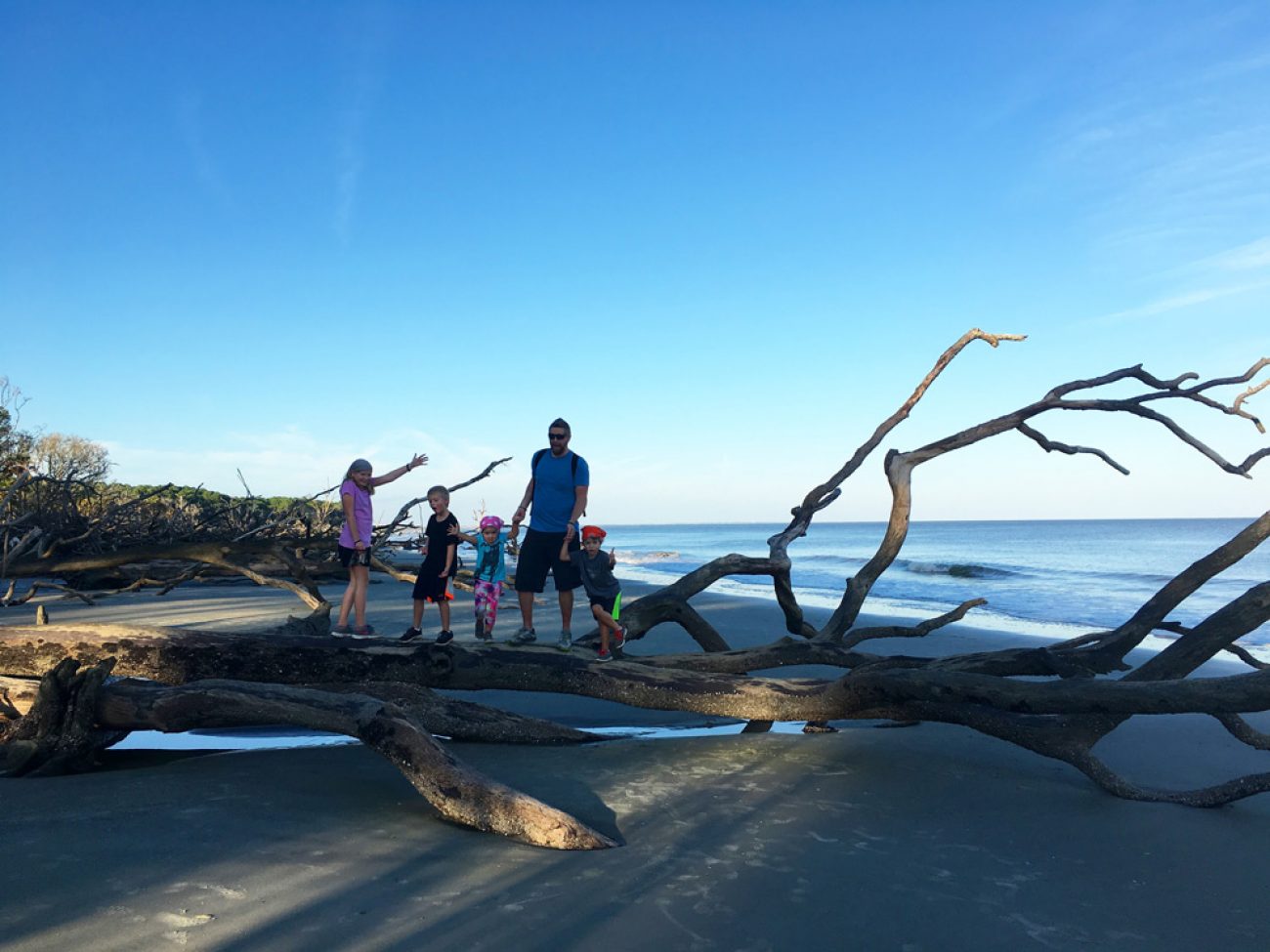 This is one place I doubt we will forget!
After our day at Hunting Island State Park, we went to the riverwalk to have dinner and catch the sunset.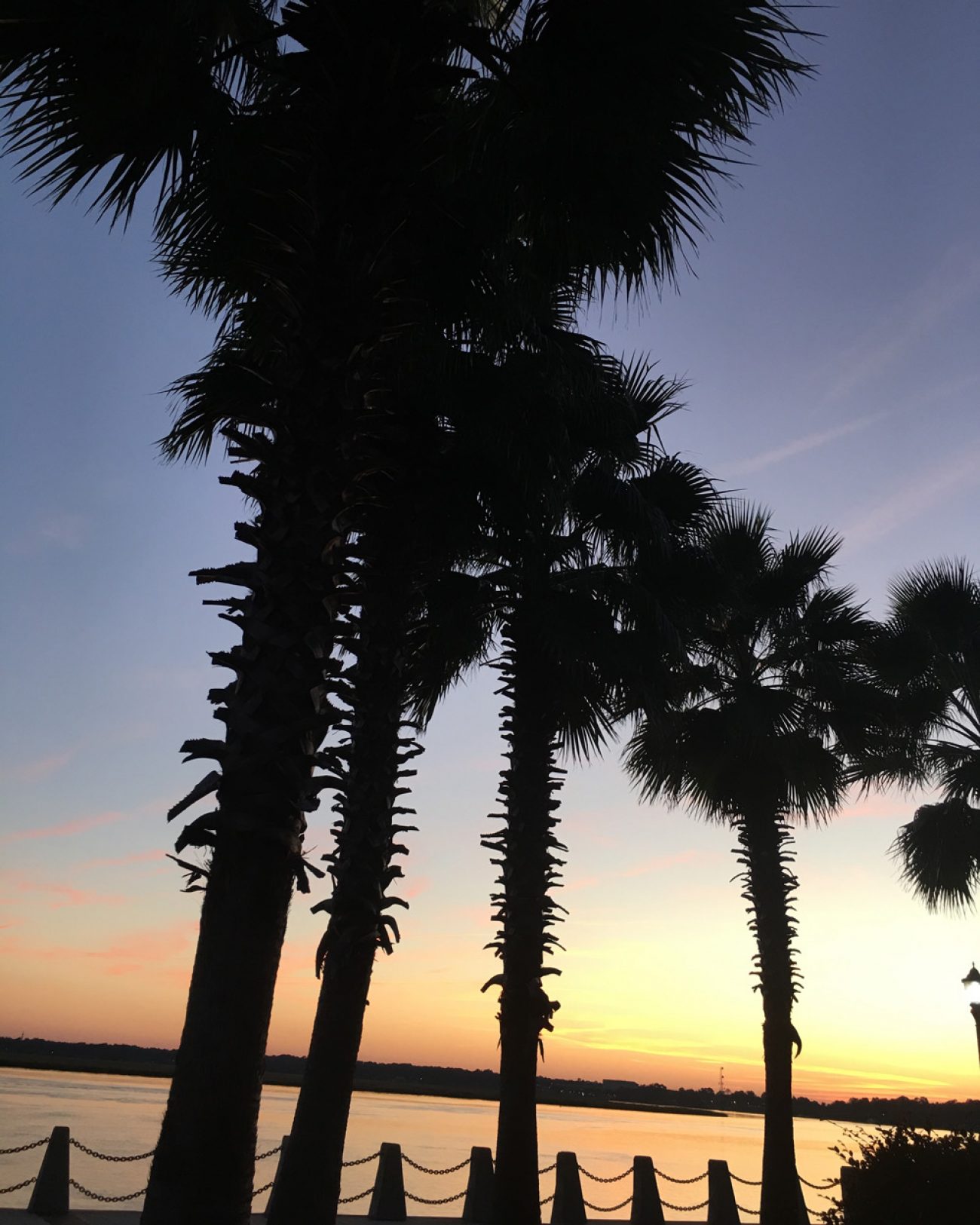 We made it just after the sun set but the colors were still spectacular.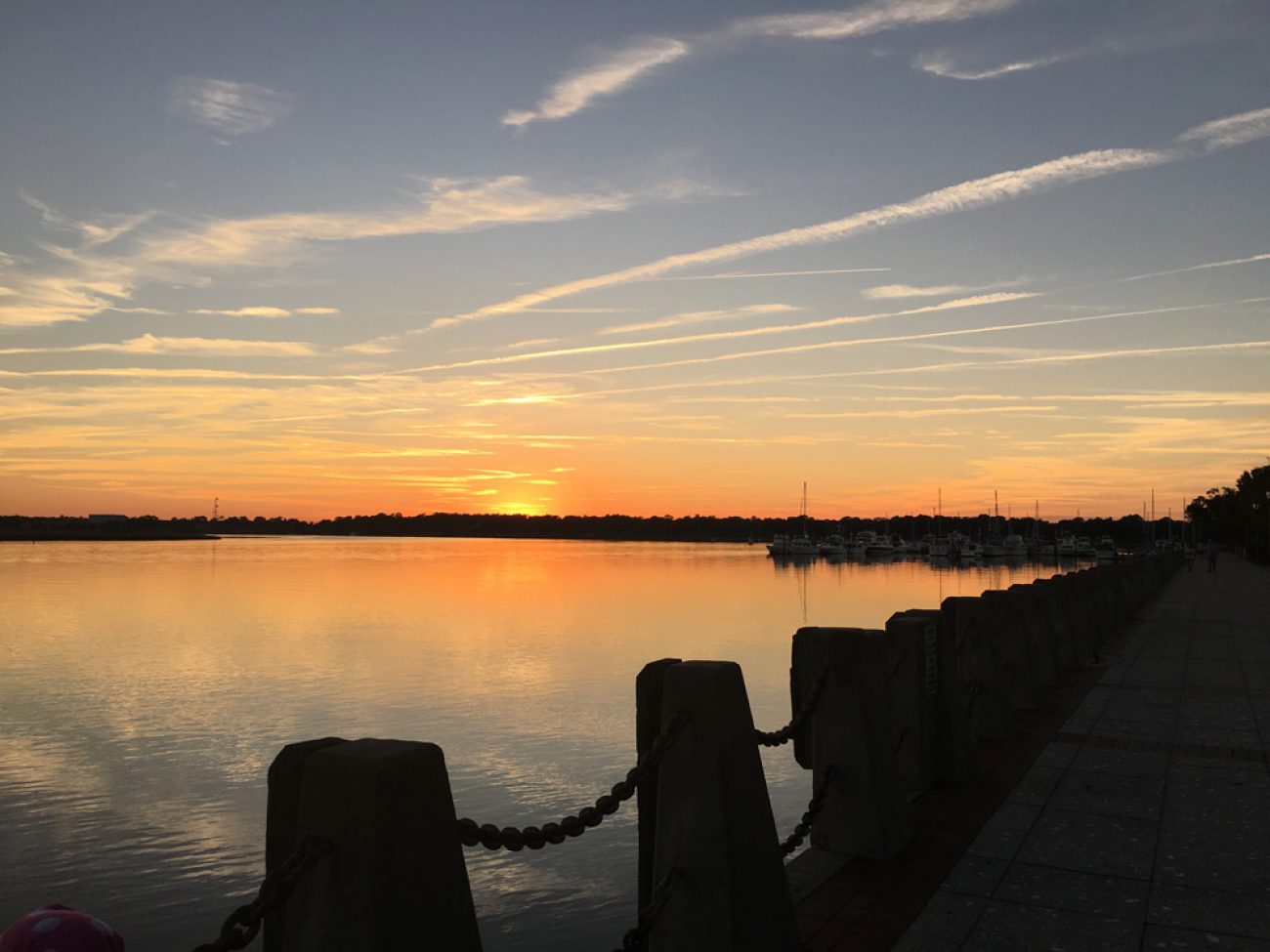 We live for moments like this. 
We have made so many great memories in South Carolina but it's time to move on south! Bring on Georgia!
Become a Tiny Shiny Homie!
Subscribe to our patreon-style community & help support our family so we can keep making things for you! Get early access to videos, special behind-the-scenes updates, curated music playlists, & goodies like exclusive stickers and name drops in our videos.
Signup & Become a Homie
Apparel
Grab a fun, comfy t-shirt & help support our family.
comments powered by

Disqus