NOLA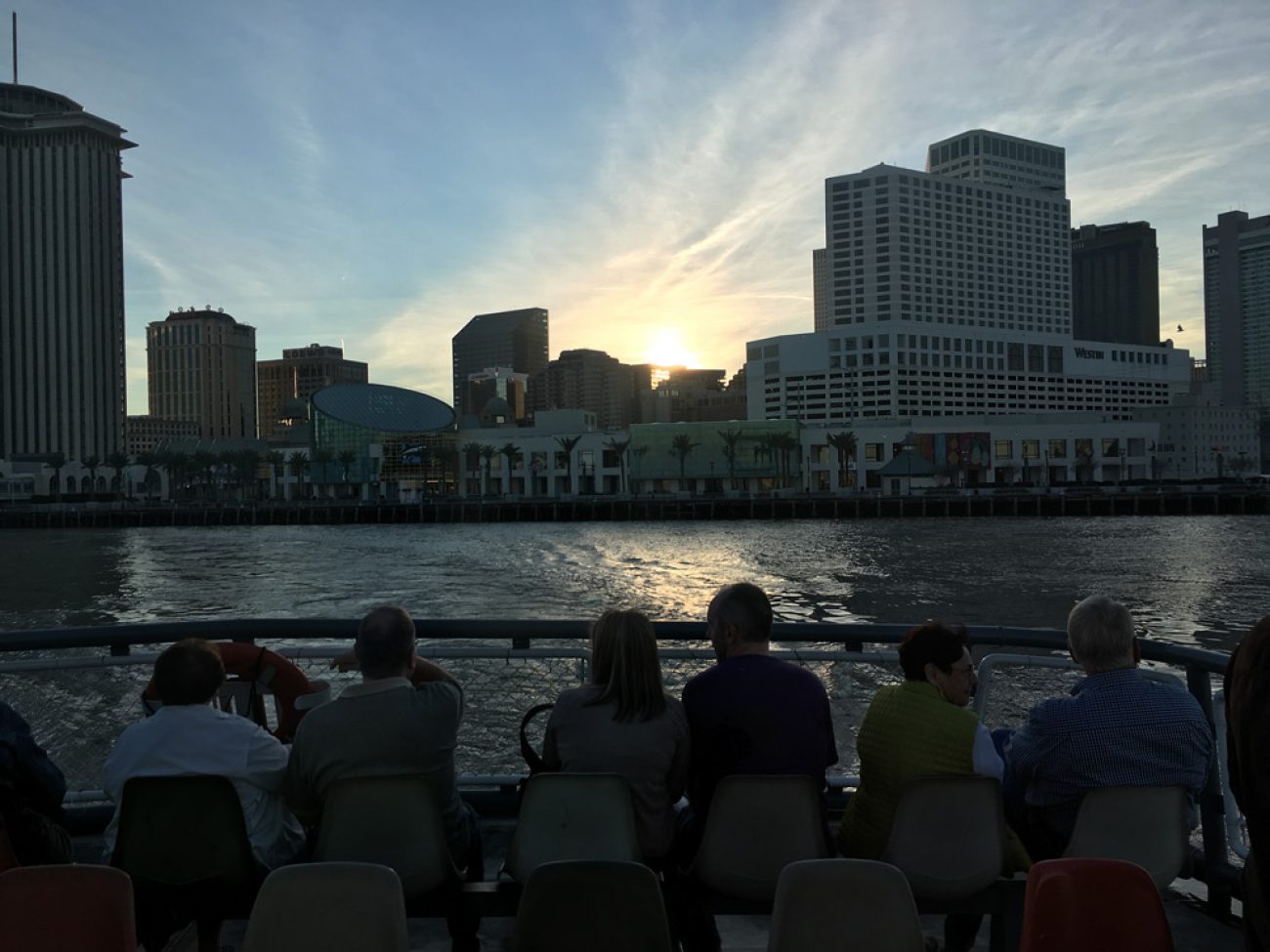 After our visit in Mobile, Alabama, we packed up and headed to New Orleans! And guess who we saw there!!
We met up with Heather and Jeremy (@takethatexit) and their 2 kids! It's like we enjoy hanging out with them or something...

We had a great visit over Cruze Farm's Coffee Milk, Ginger Molasses Cookies and Red Velvet Cake. We always enjoy our time with them. We only had one day together but I'm so glad we are both headed west and have plans to keep meeting up along the way!
I had high hopes for NOLA but, to be honest...
New Orleans was probably one of my least favorite stops so far. I don't know how else to describe it other than I just felt like a really dark place. I didn't feel safe in the city walking around with the kids, the people we ran into at shops weren't very friendly and just had a negative vibe the whole time we were there. 

We camped out at Bayou Segnette State Park based on a recommendation from Ditching Suburbia! Thanks Mike and Crissa! Free laundry sounded too good to be true, but it was! However, with the laundry room being free, we found it very difficult to time it to where we could actually get any loads done. Everyone had the same idea and beat me to the laundry room every day! We only were able to wash half of what we needed to there but we did appreciate the free washers and dryers there.
The park itself was actually pretty cool. So foggy in the morning.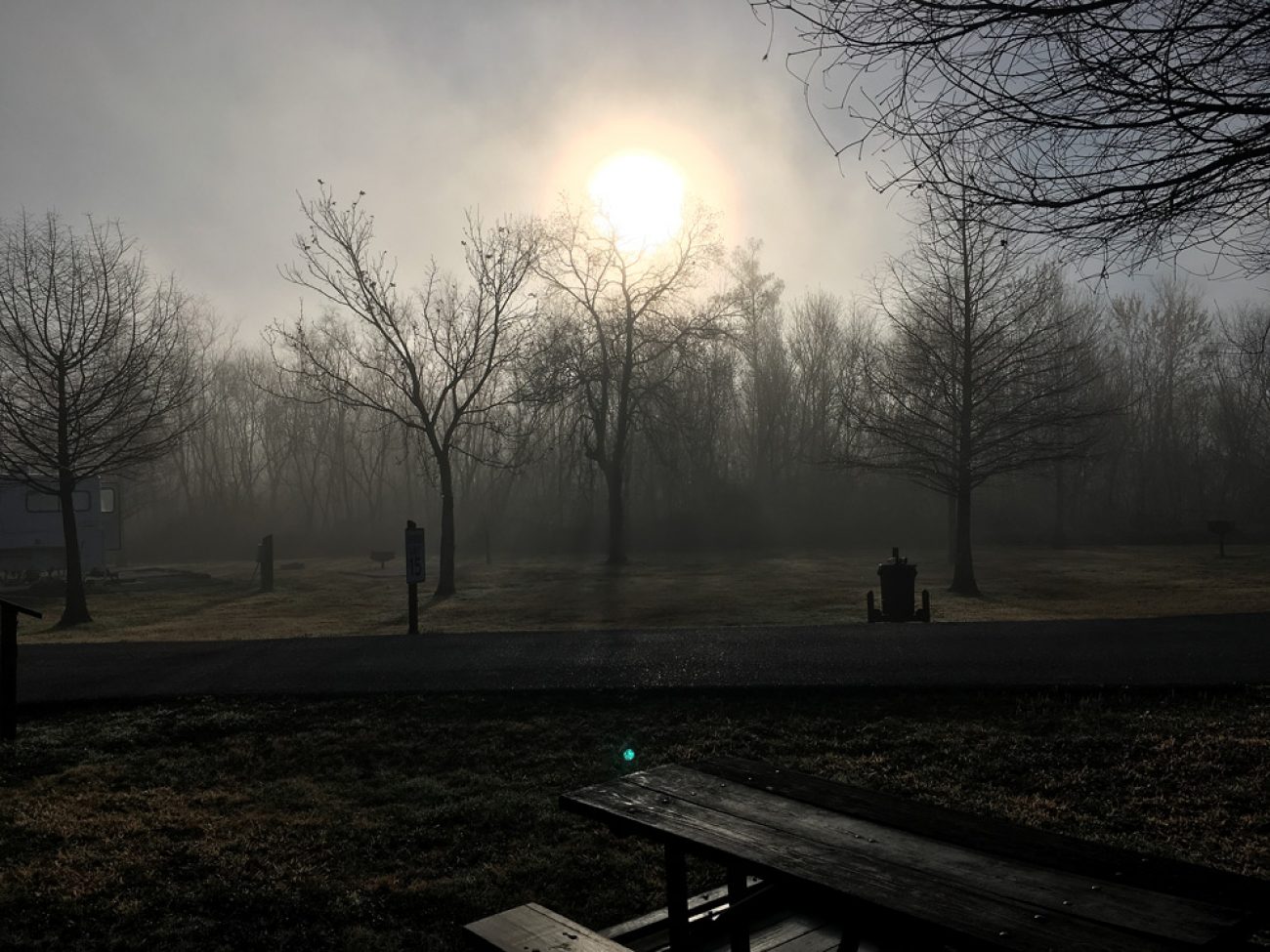 Mosquitos were a bit annoying since we're right on the bayou, but that's to be expected. I just wish we could have figured out how they were making their way inside our home when all the windows were closed... Oh, well. 
There were a few trails that we went on and we rode bikes around a bit.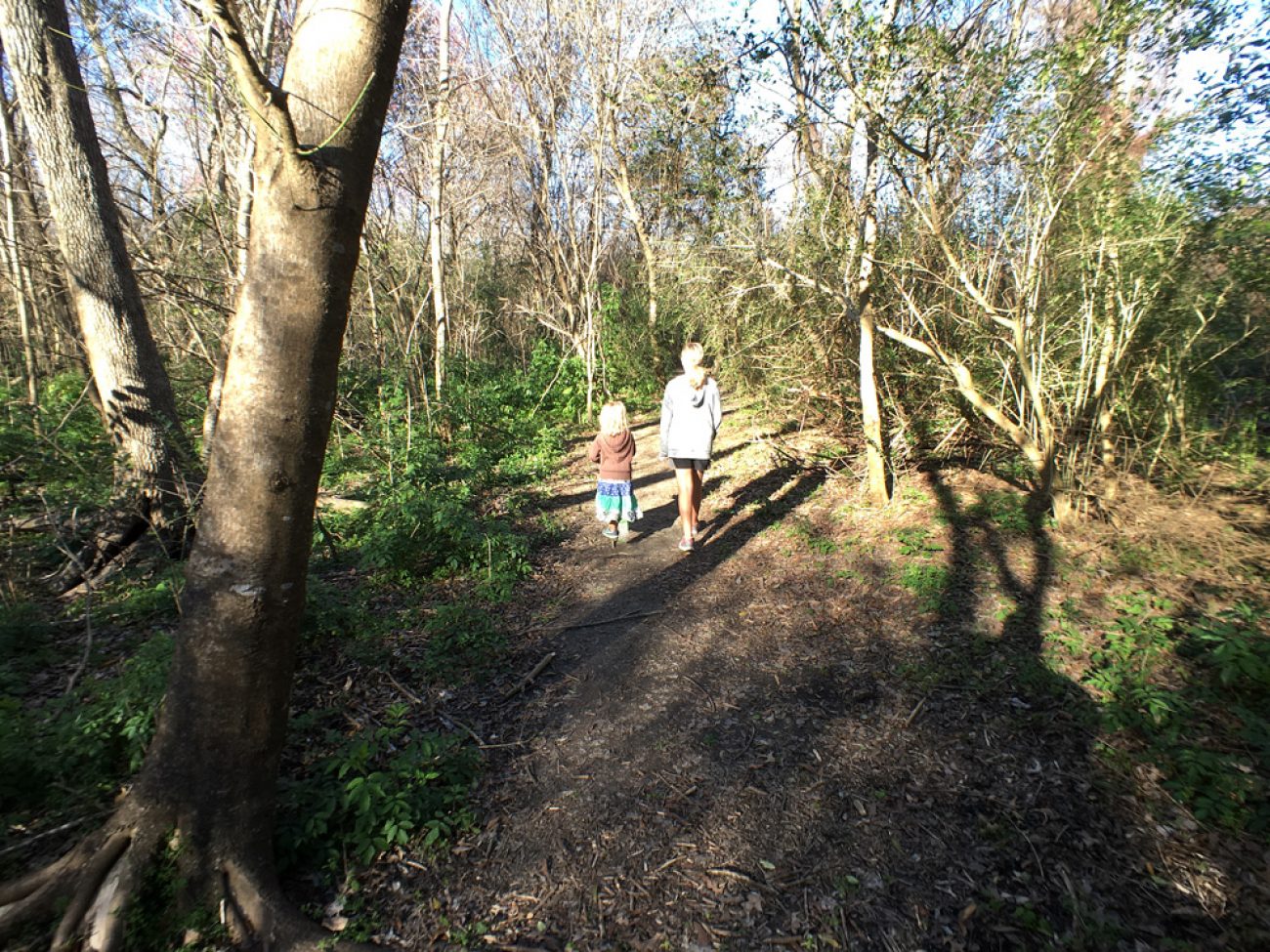 It was a great park and we would go back as long as it was in the winter due to the ants and mosquitos. 
We were able to meet a new family! One night we came home to a note stuck in our door along the lines of, "Are you the Bareneckers? We would love to meet up before we leave tomorrow!" We texted them and invited them over before they headed out the next morning. It was so good to meet the Wach family. They follow our blog and are traveling the US for 6 months in their 5th wheel along with their 3 kids! Such a sweet family, but we are headed in opposite directions. They're on their way to Florida and we're on our way to Oregon! We hope they love the RV life so much that they continue to travel and we can meet up again. If not, we'll stop by their home in Colorado one day!
We made our way to check out the beignets from Cafe Du Monde. We have heard such good things about this place we were anxious to see what the buzz was all about.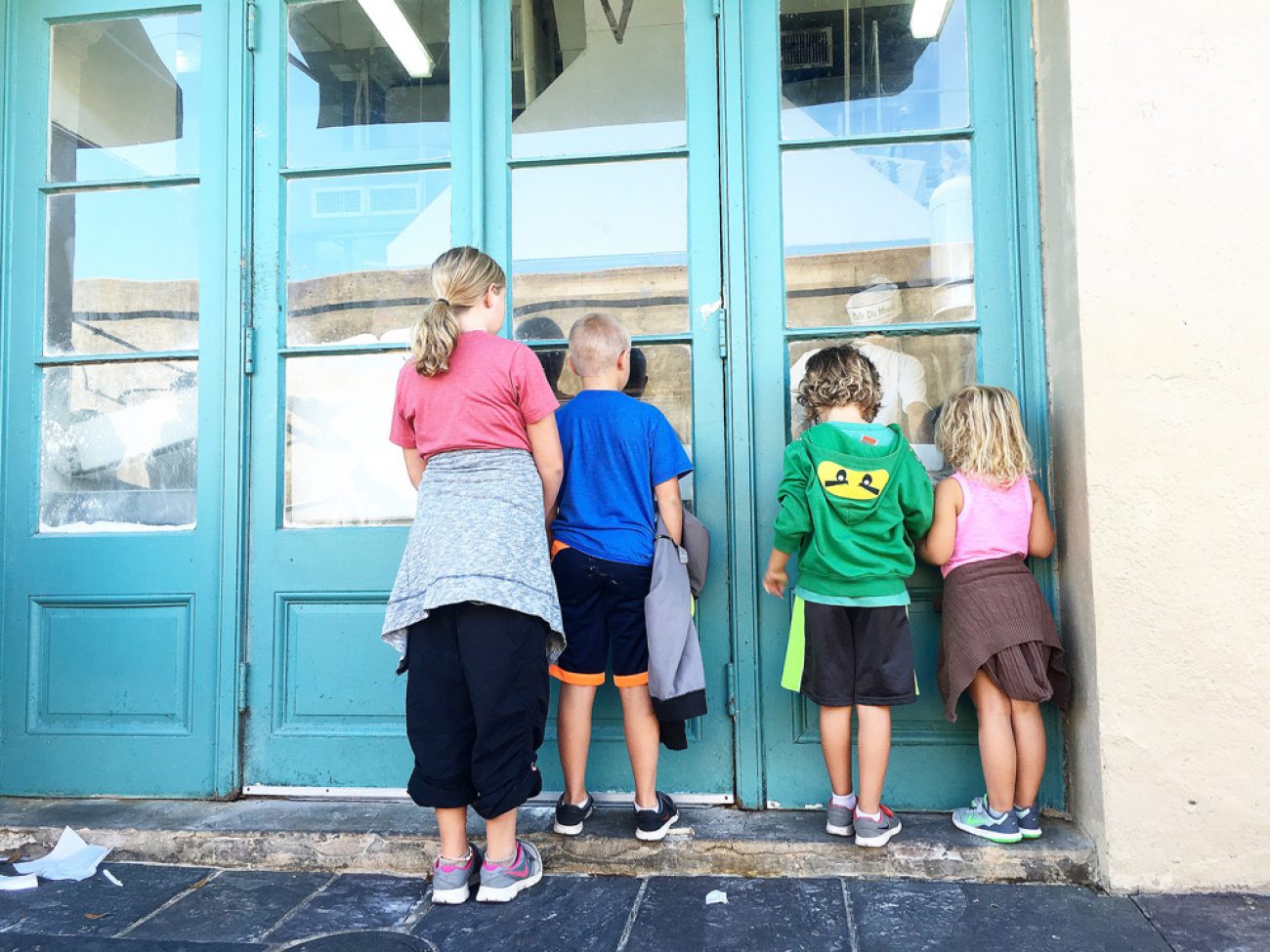 Maybe it was because we got them to go but I just wasn't super impressed. Perhaps we killed the vibe by not sitting down in the cafe area (not that we could have found a spot, they were packed!). Either way, that was the only beignets we got while we were in NOLA. Kids seemed to enjoy them though.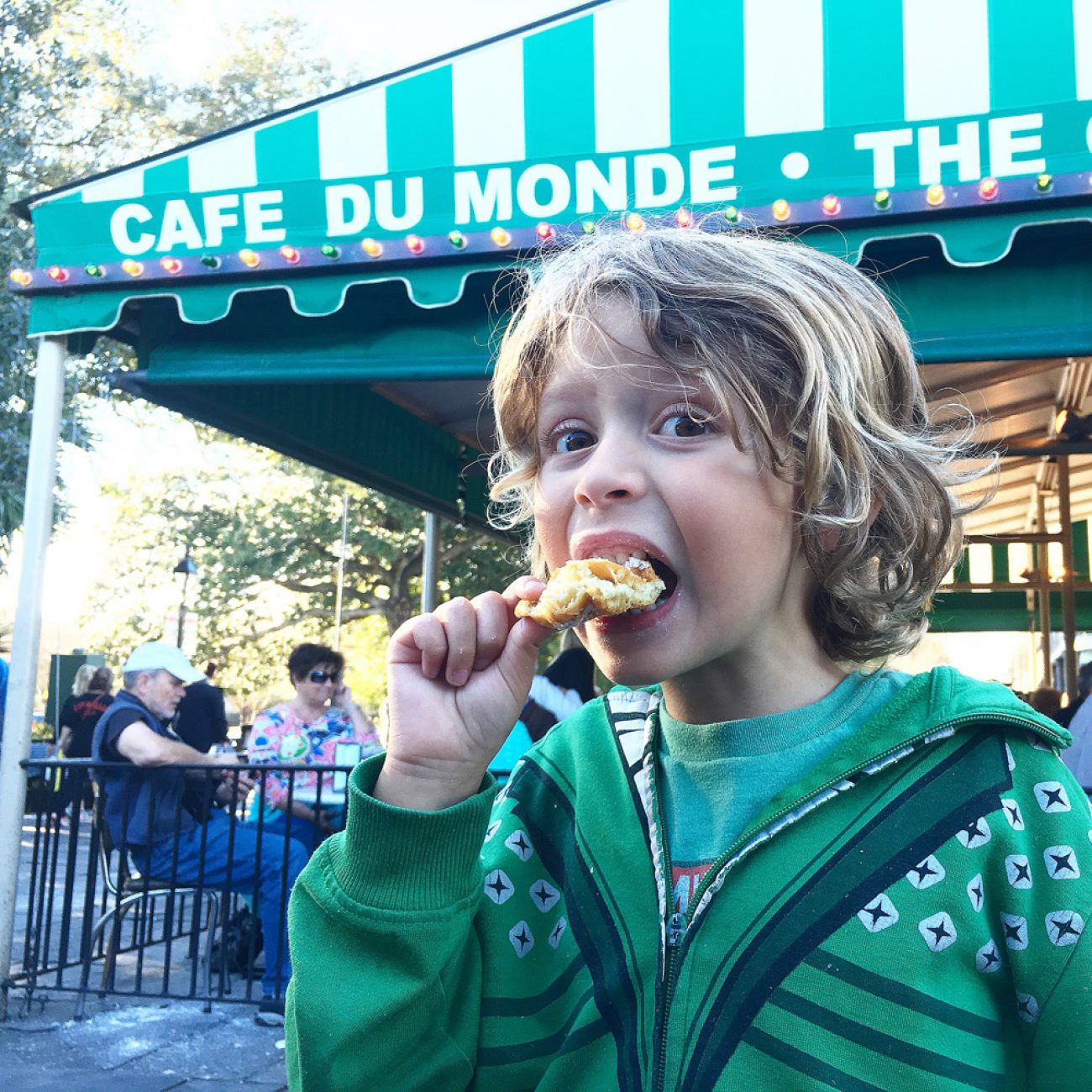 We did get to spend a day touring the Audubon Zoo and Insectarium. Man, that was fun! The zoo was huge. I don't think we got to see it all. I had no idea that you could easily spend and entire day there. So much to see and the kids loved it. We got to see an armidillo!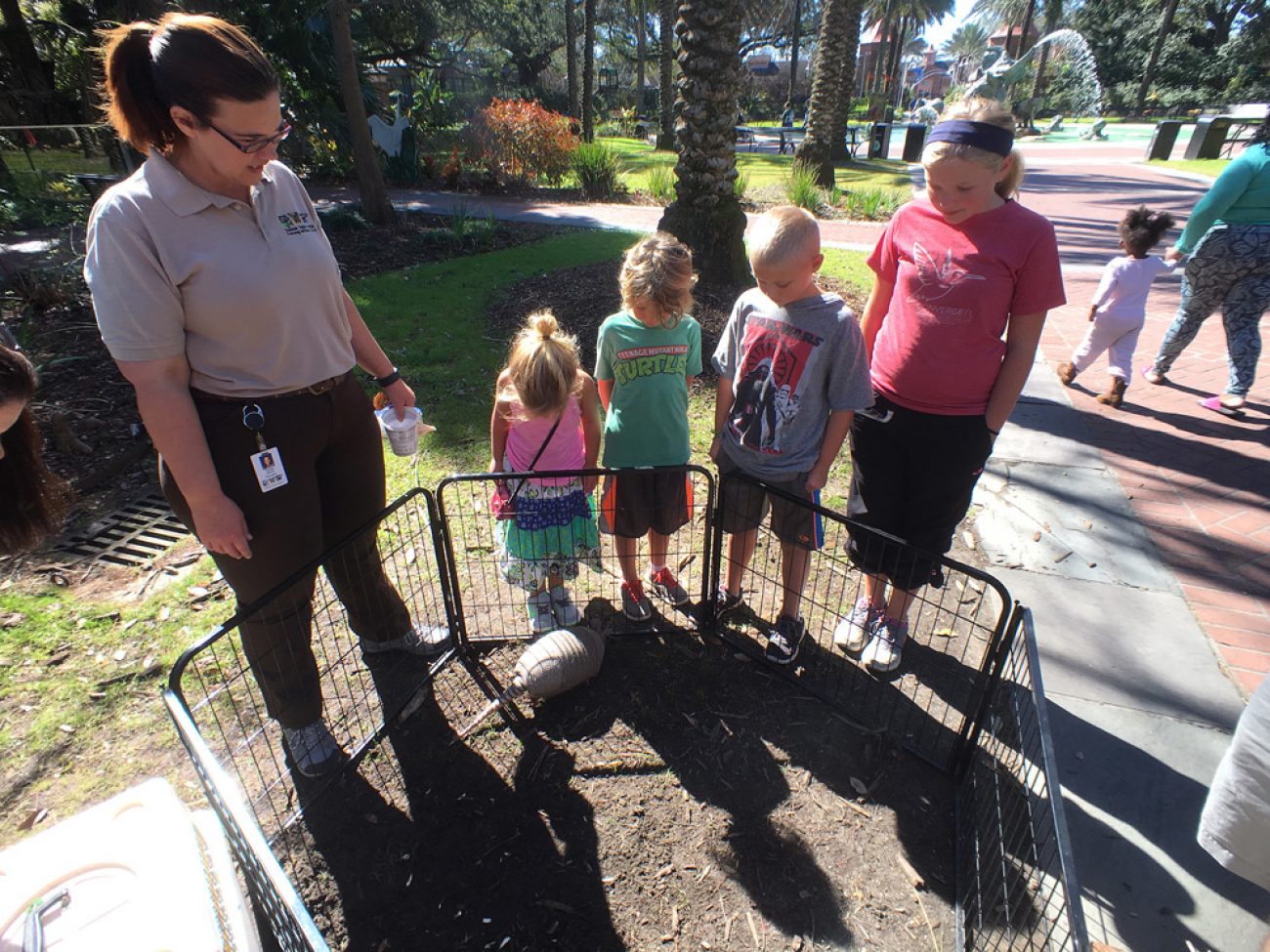 Our kids have been wanting to see one in person, alive, for so long. Another item checked off the list!
We always make it a point to visit the rhinos because they are my FAVORITE animal at the zoo. I dont' know why, I just love rhinos and turns out...we have quite a bit in common!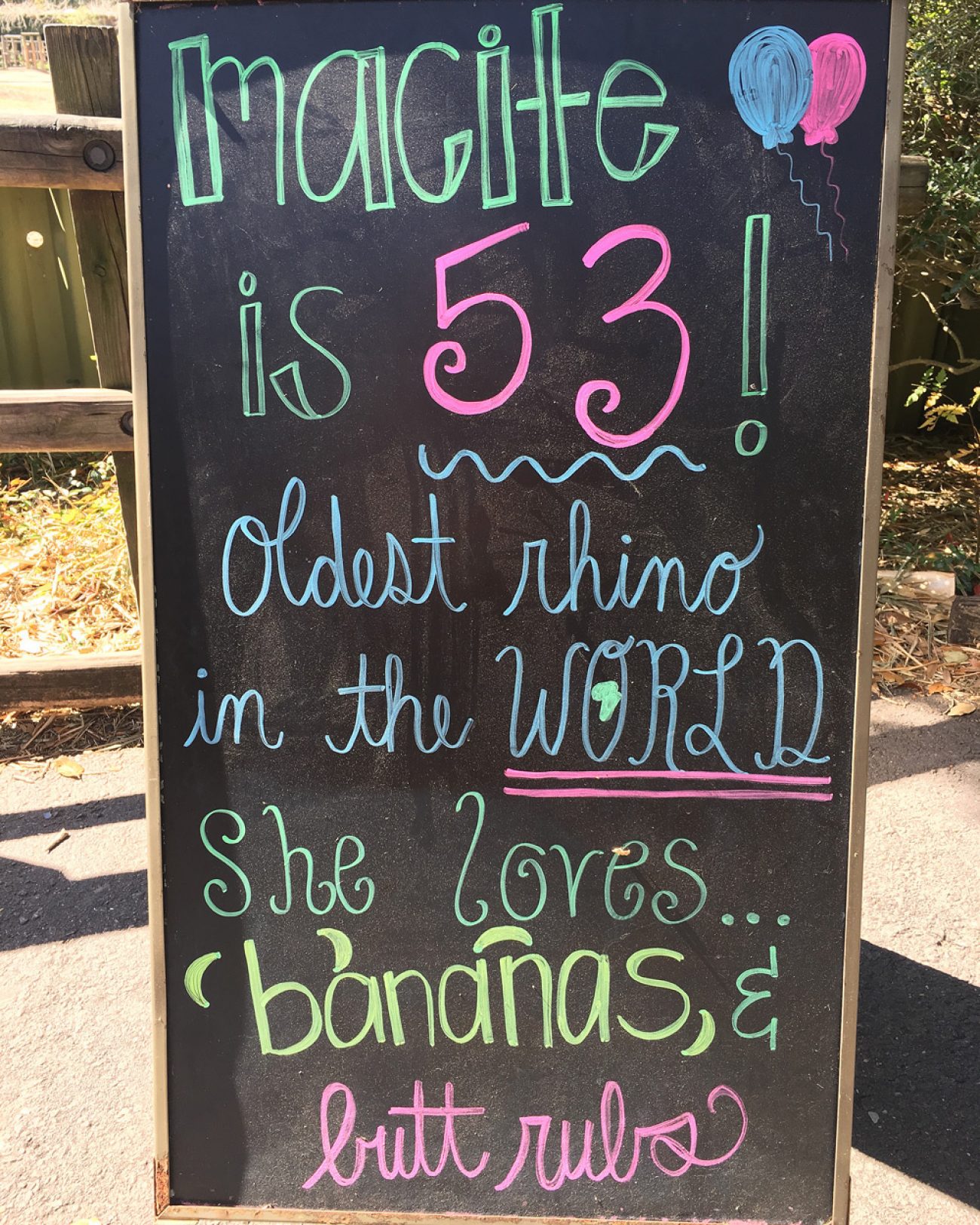 We don't tour zoos often, but I had heard that this was a great one so we made an exception to the rule (seen one zoo you've seen them all) and we were glad we took the time to take the kids there. And look! Press penny machine!!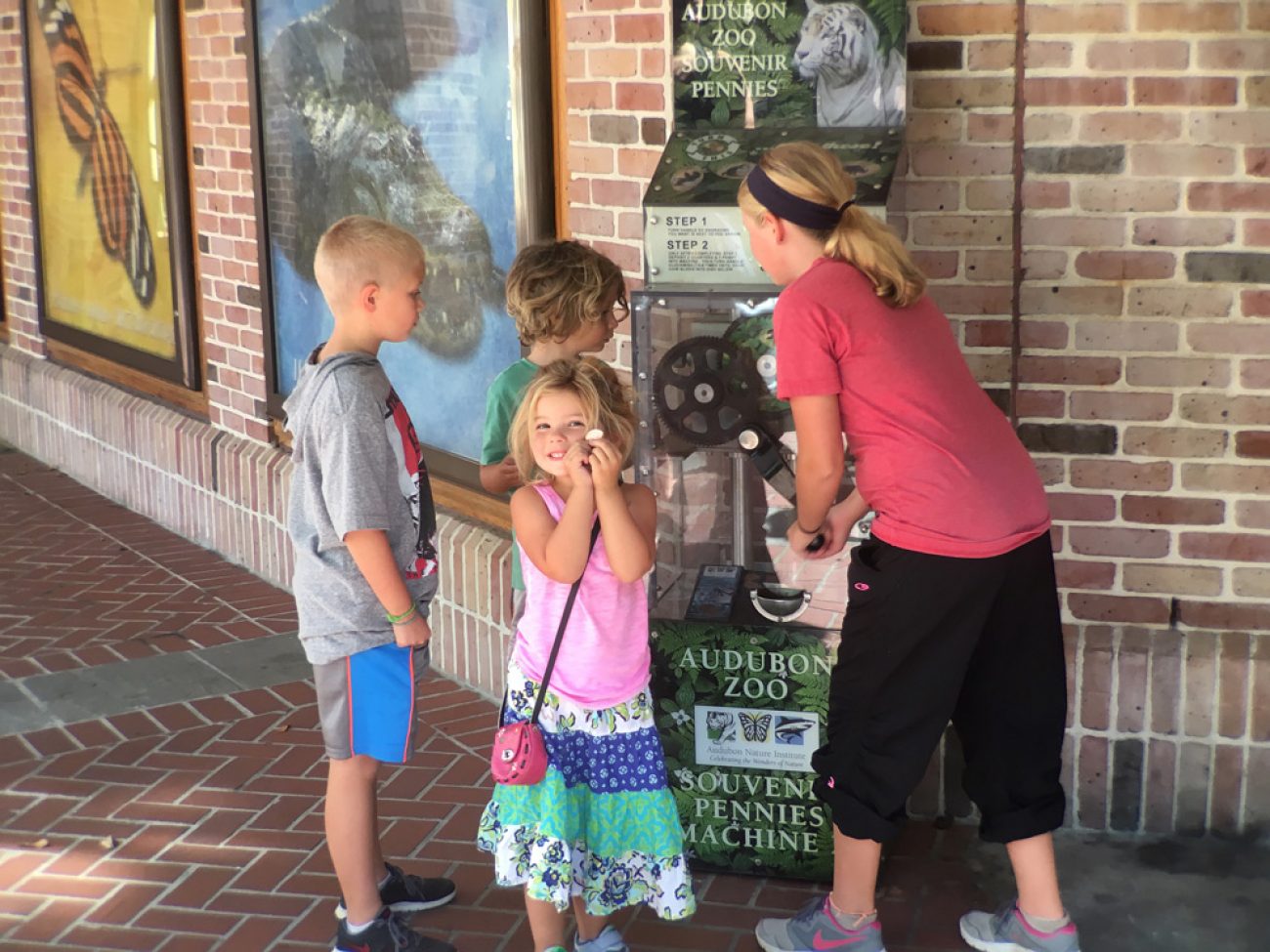 We went to lunch at a near by pizza joint, Reginelli's Pizzeria and goodness, that was a good choice! Though parking was difficult with our dually, we perservered for the sake of slices of meat topped heaven. We got their spinach dip with garlic bread and it was on point!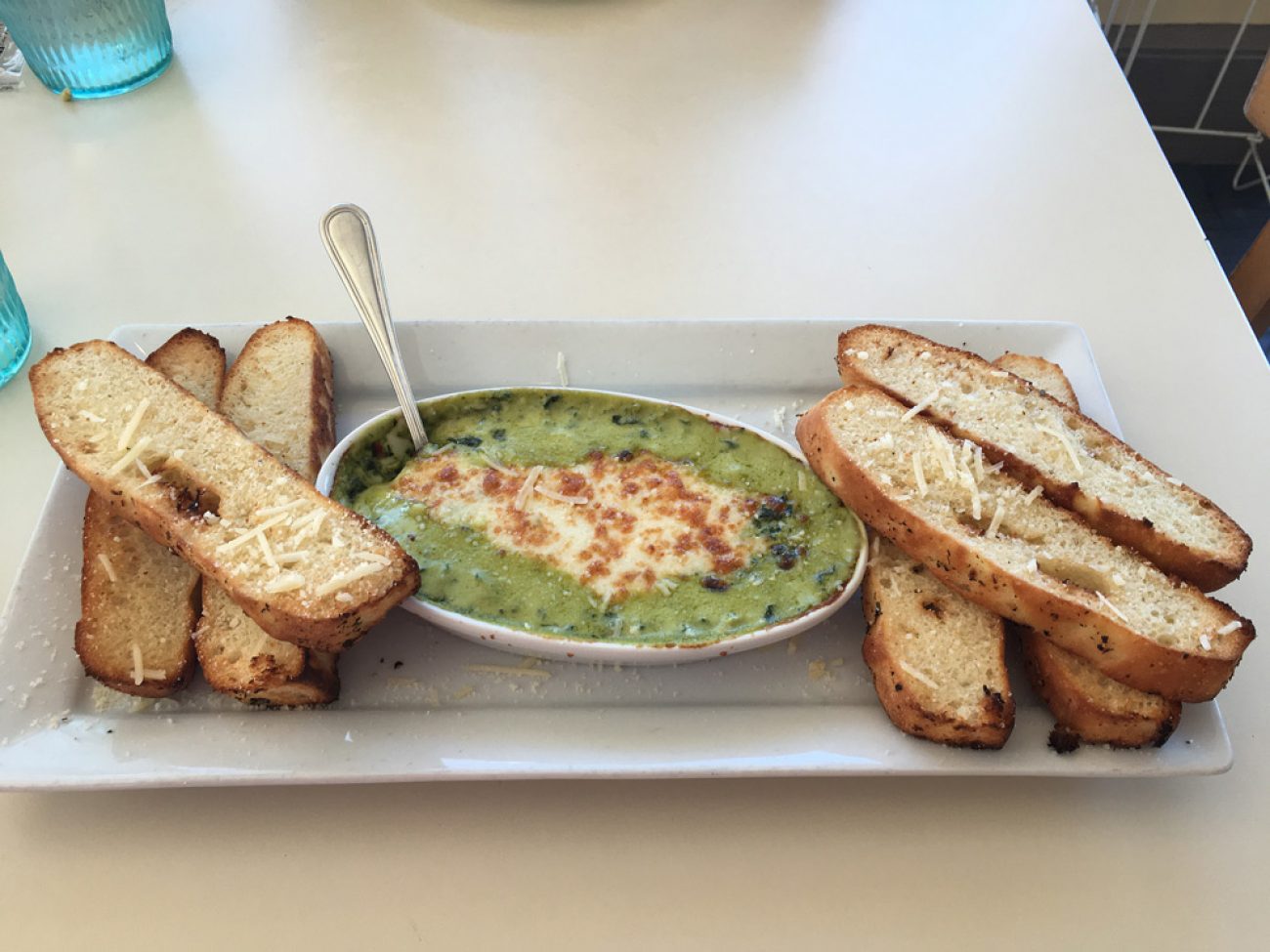 We ordered a cheese pizza for the kids and we got a pizza that was half Gumbo and half Smokin' Chicken!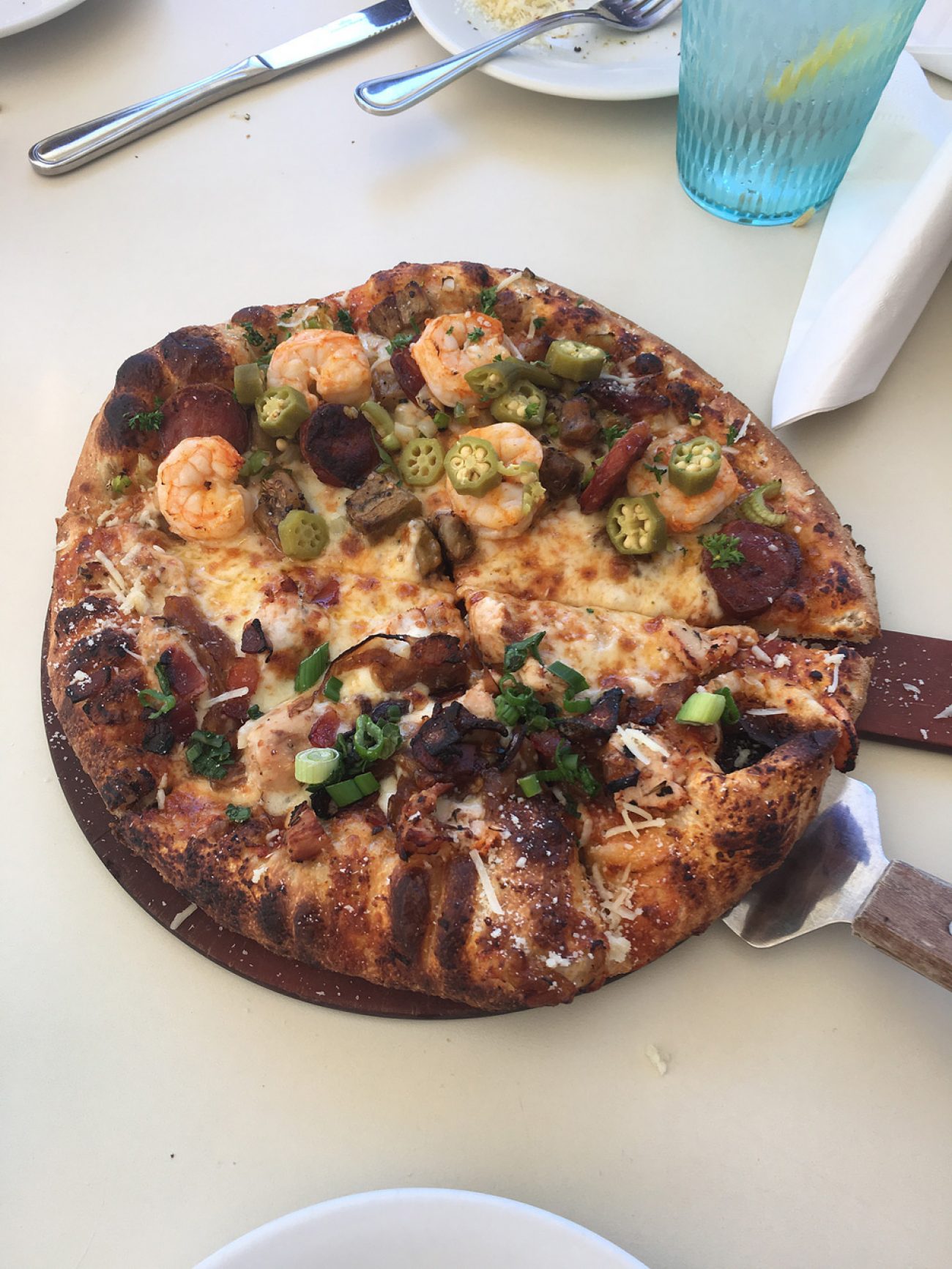 They were delicious. Highly recommend you stop there for lunch if you're in the area.
I wish we would have split our time between the zoo and the Insectarium better. We got to the Insectarium so late that we only had 1 hour to get through it. It was really cool. Lots of displays and live animals to watch. We just didn't have enough time to do it all. At the end of the Insectarium, they have a butterfly garden and this guy did not want to get off of Jax's shirt.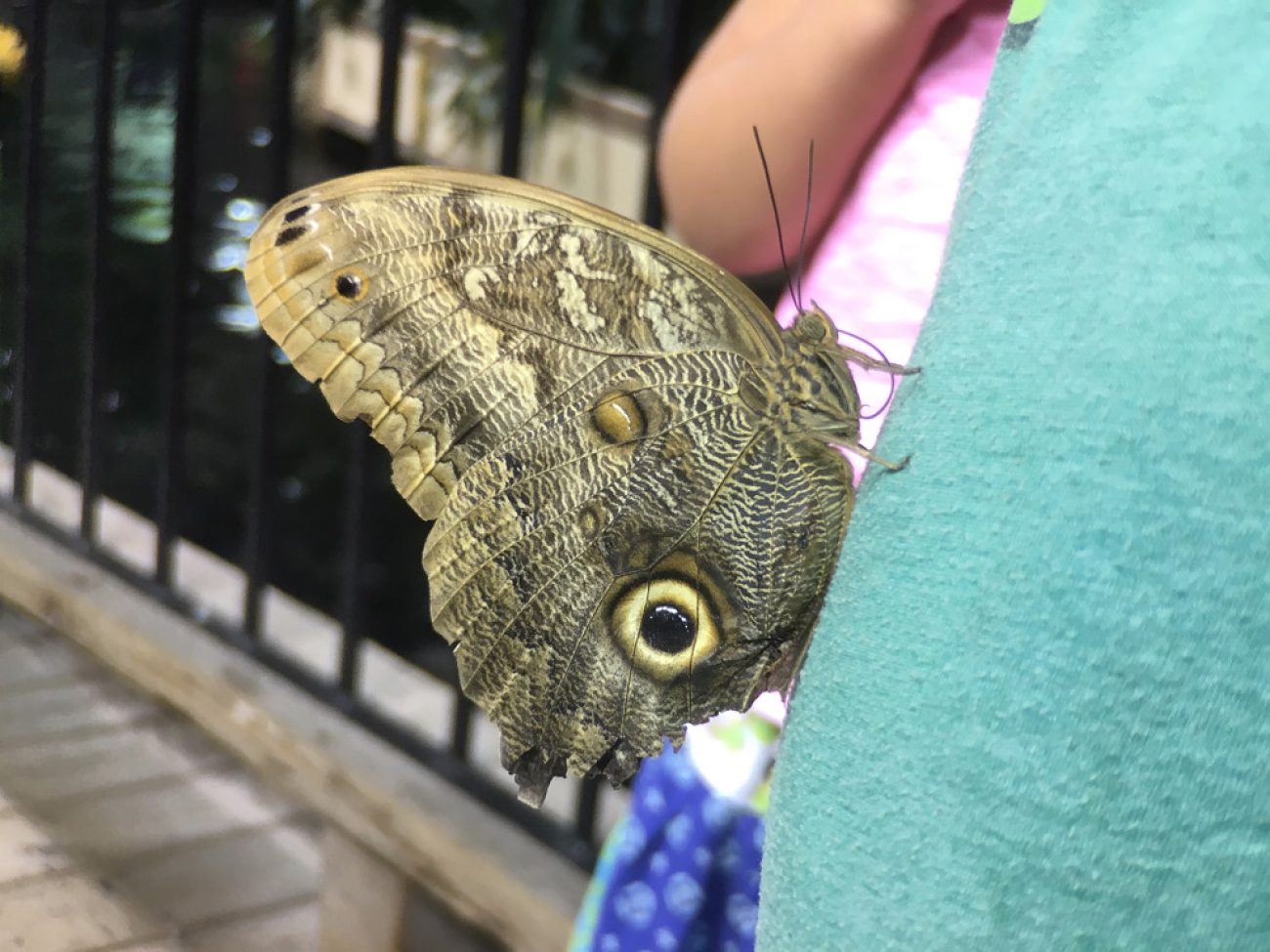 We could have spent the day at the Audubon Zoo and one day at the Insectarium, but driving our dually truck in the city of NOLA wasn't fun...at all. 
We had no idea that NOLA was such a huge and crowded city. Luckily we have friends who live there part of the year and we were able to meet them for lunch and enjoy some time at the park together. Becky and Chris Long and their two girls are such great people. We love meeting up with them. If you love art, you have to check out Chris' stuff. He's an amazing painter and sculptor. Check out his IG account, @long_painter.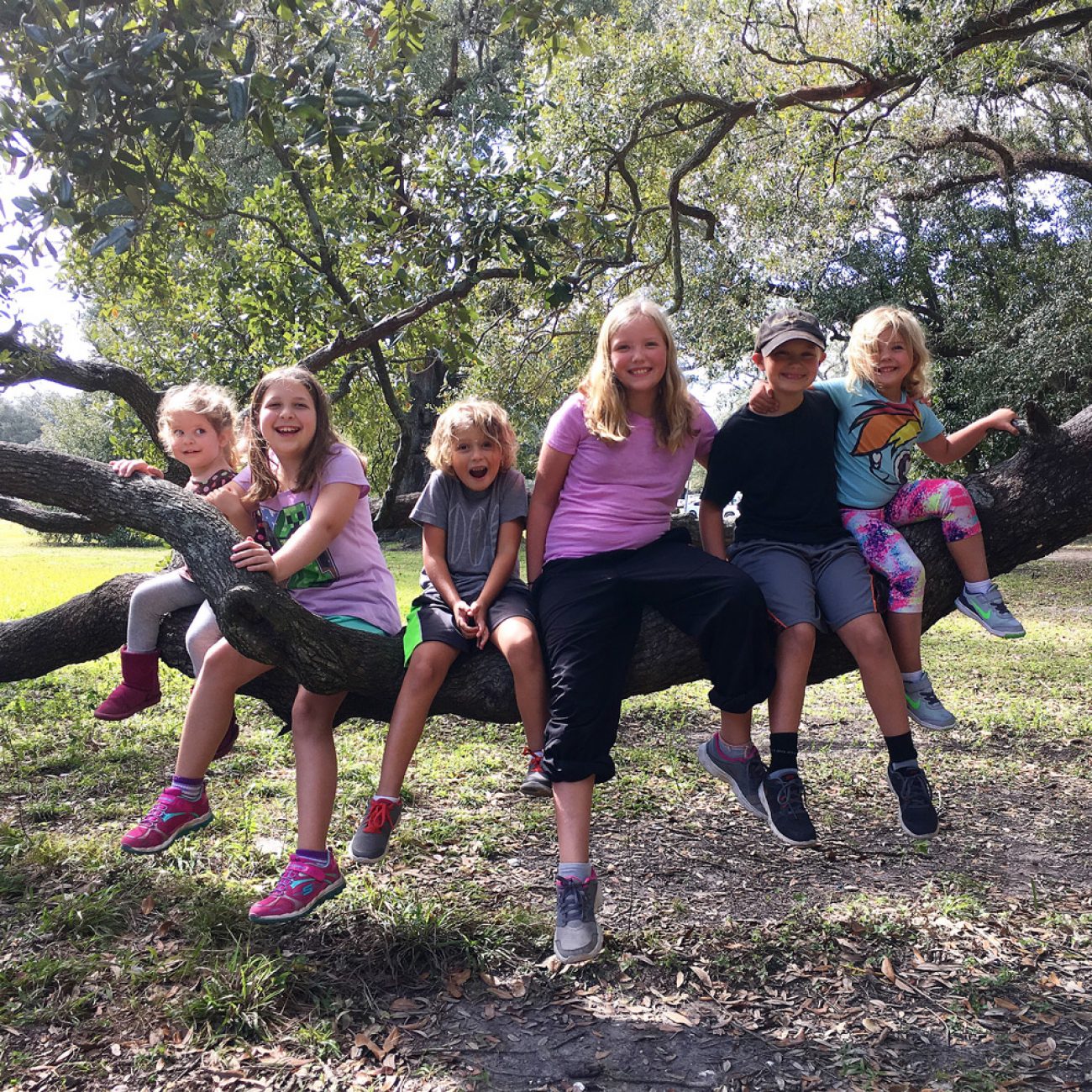 We love that we are making friends from different states and we always have someone to meet up with. 
After meeting up with our friends, we ventured to the National WWII Museum.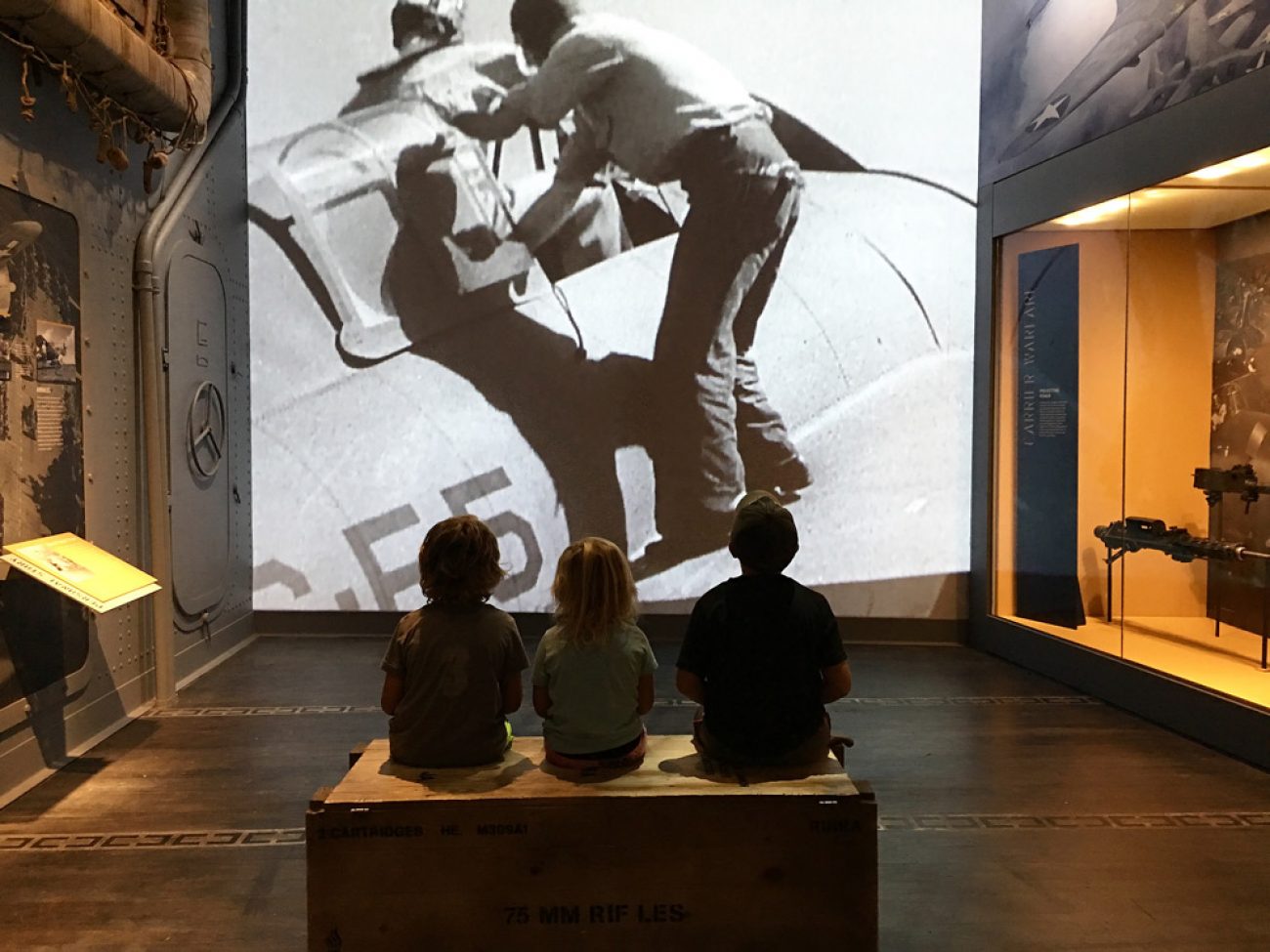 We were on the fence about going since the kids haven't studied much about it and I (embarrassingly) do not know much of anything about the war. It was a huge museum.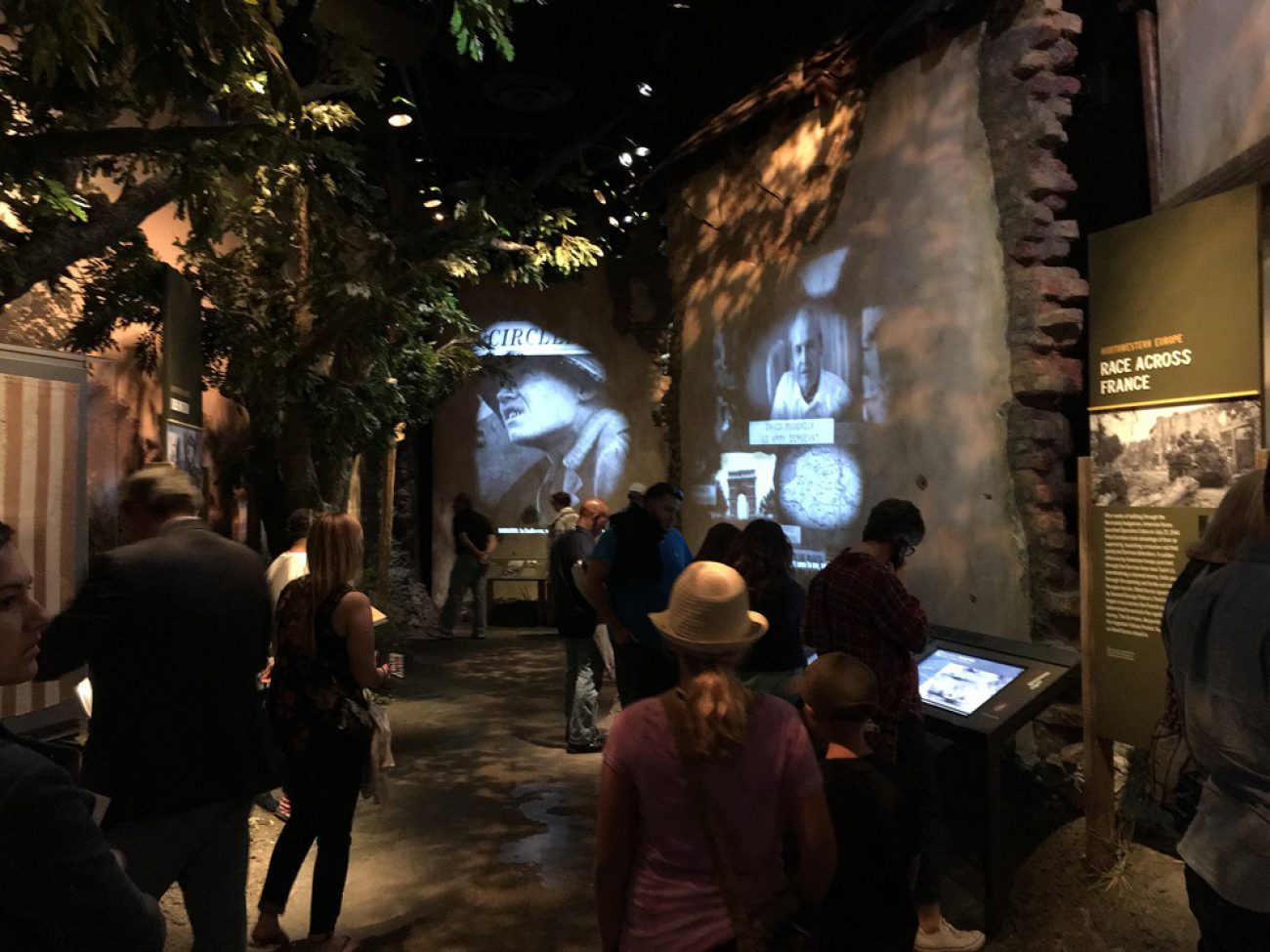 So many different buildings and interactive stations to listen to stories from veterans.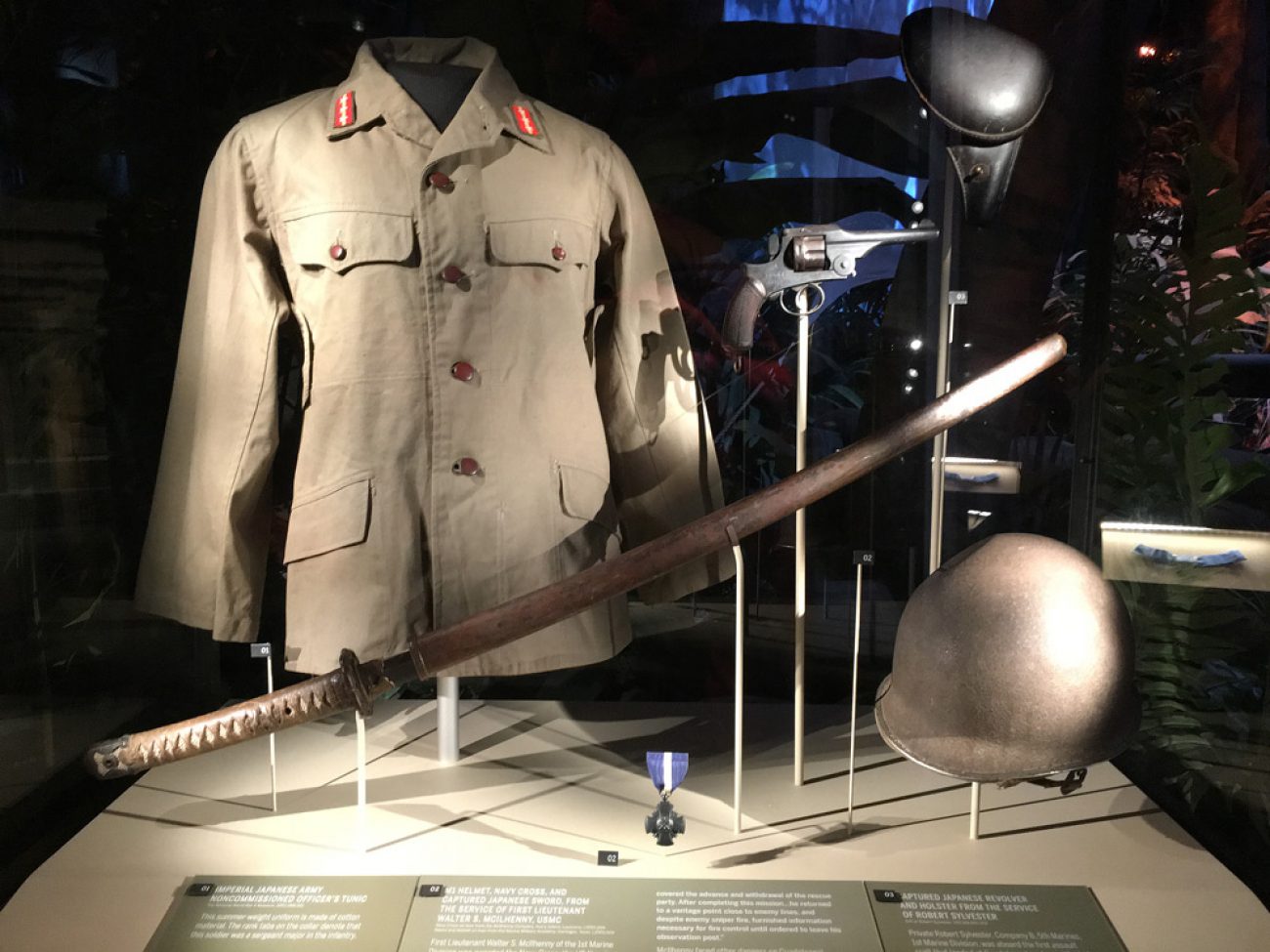 We were seriously impressed with the whole museum. The exhibits were beautiful and immersive with tons of info. I hope we can go back once the kids have studied more about the war.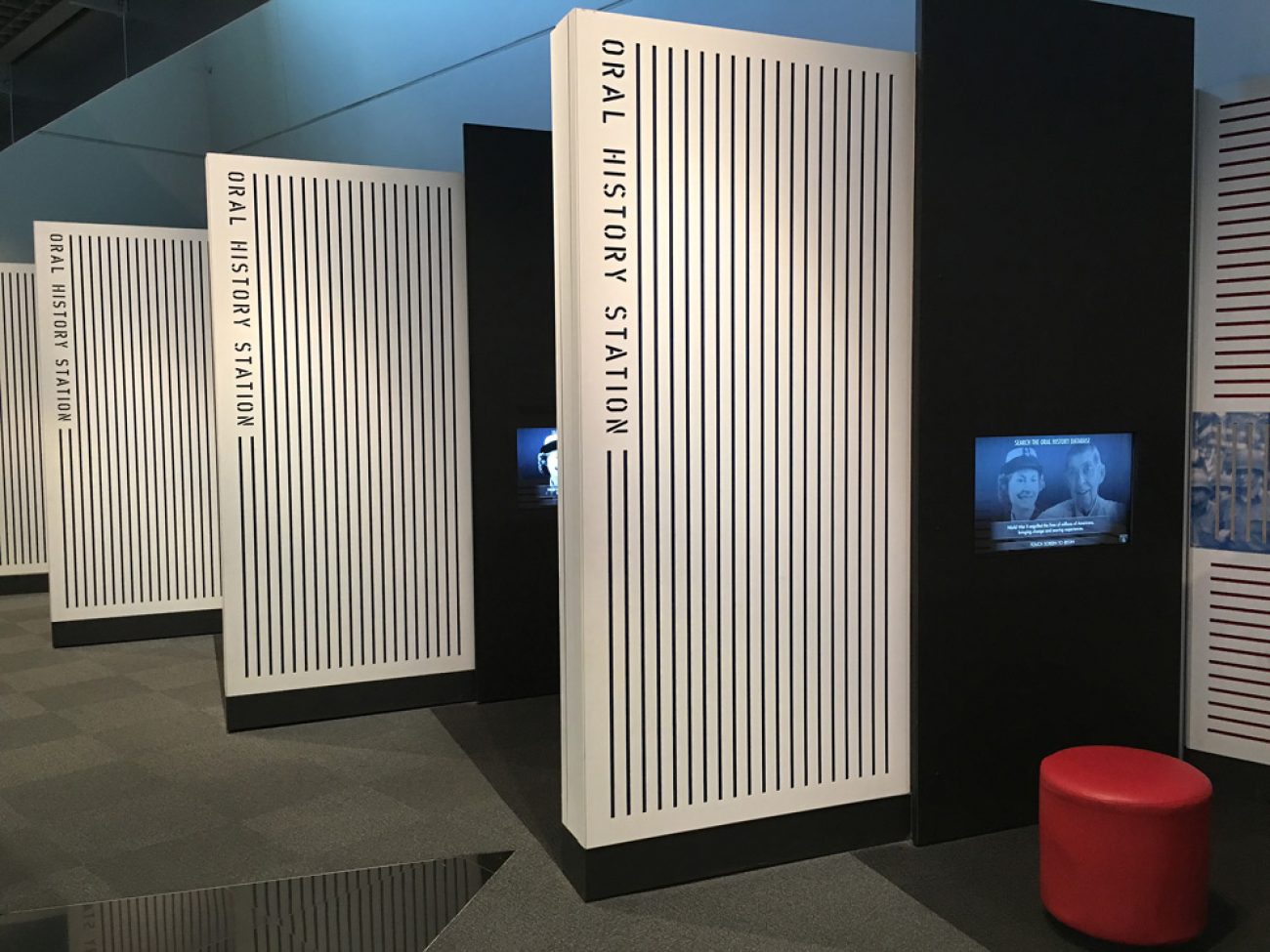 I think when they are older they will be able to get much more out of it.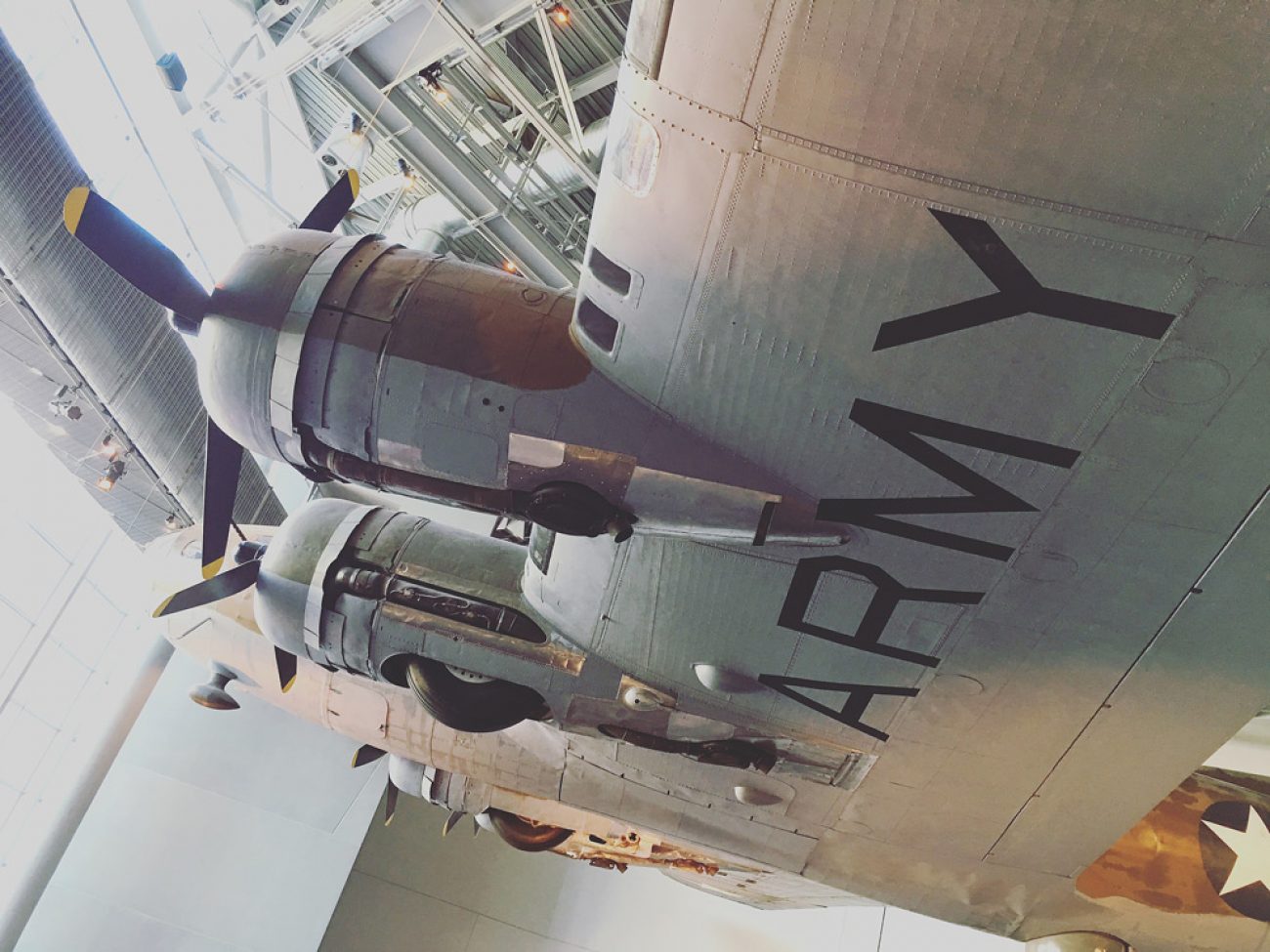 And since I'll be the one reading the books to them about it, hopefully I will appreciate it even more the next time we go. 
The day we went to get beignets, we took the ferry and then decided not to do it again.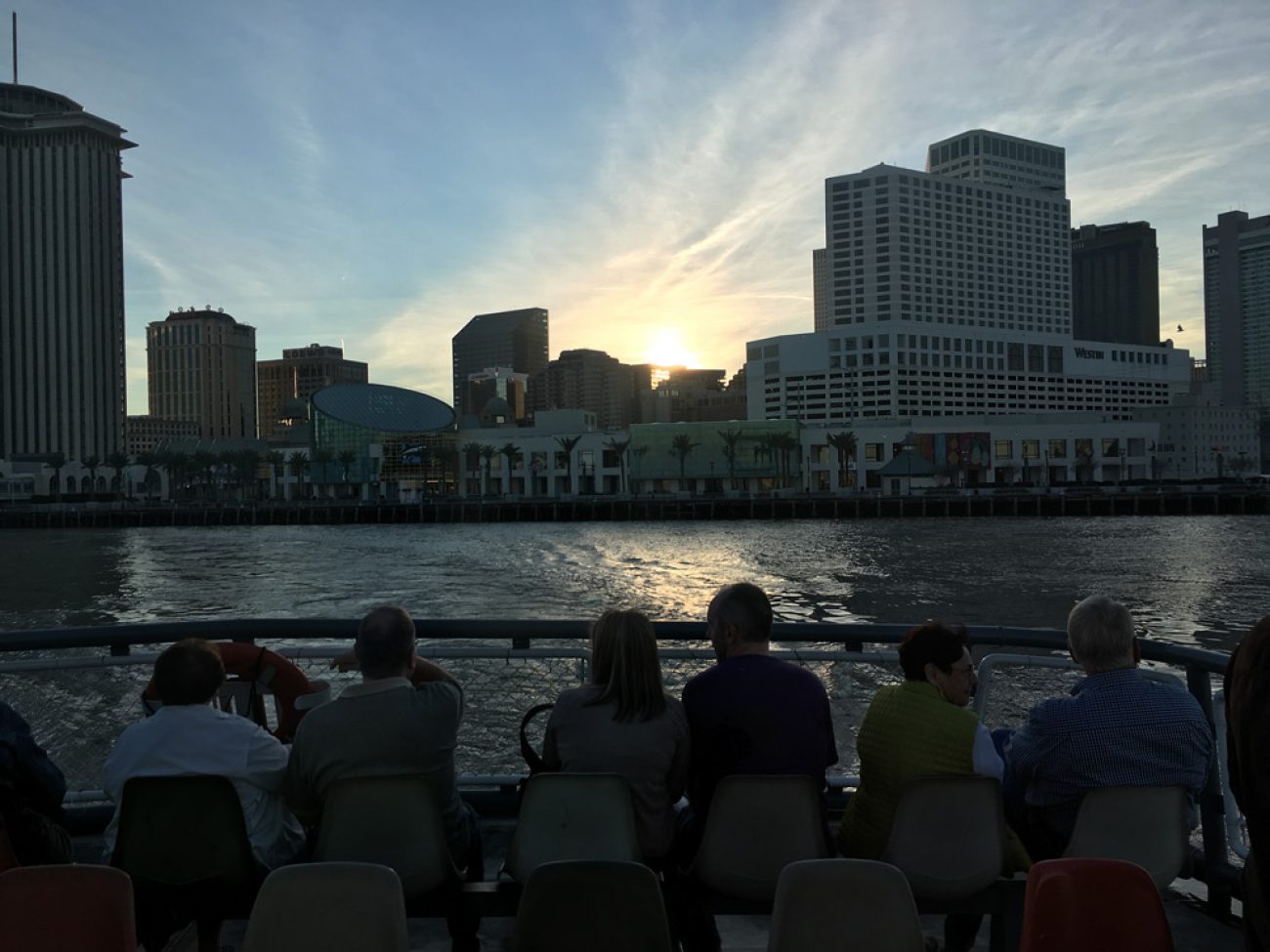 Though it was a pretty ride, by the time you parked for $5 and spend $2 a person, it gets expensive with 6 people. And if you don't time it just right it's faster to just drive.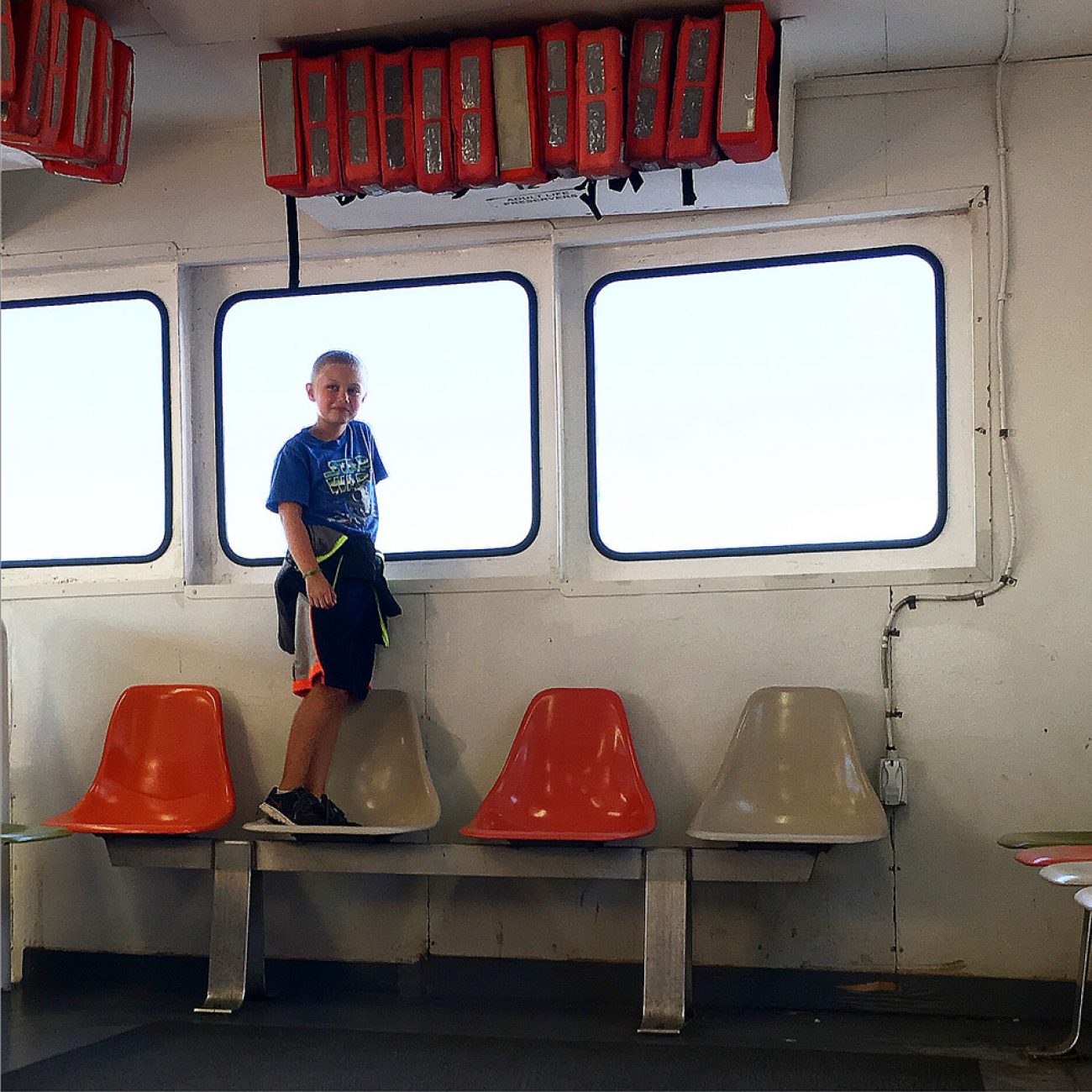 I wish I could say that I enjoyed NOLA, but that would be a lie. I was so ready to get out of there. Texas, here we come!
Jon's note: Ashley seemed a bit down on New Orleans so I thought I'd throw my 2¢ in! While driving around NOLA sucked hard, I did like walking around the city. Reminded me of a smaller New York. And the park down by the waterfront was cool. But like Ashley said, walking around with the kids was a little dicey, and we didn't even go to Burbon street. We are ready to hit some wide open spaces I think, and New Orleans was too cramped for our tastes
Become a Tiny Shiny Homie!
Subscribe to our patreon-style community & help support our family so we can keep making things for you! Get early access to videos, special behind-the-scenes updates, curated music playlists, & goodies like exclusive stickers and name drops in our videos.
Signup & Become a Homie
Apparel
Grab a fun, comfy t-shirt & help support our family.
comments powered by

Disqus