Orland RV Resort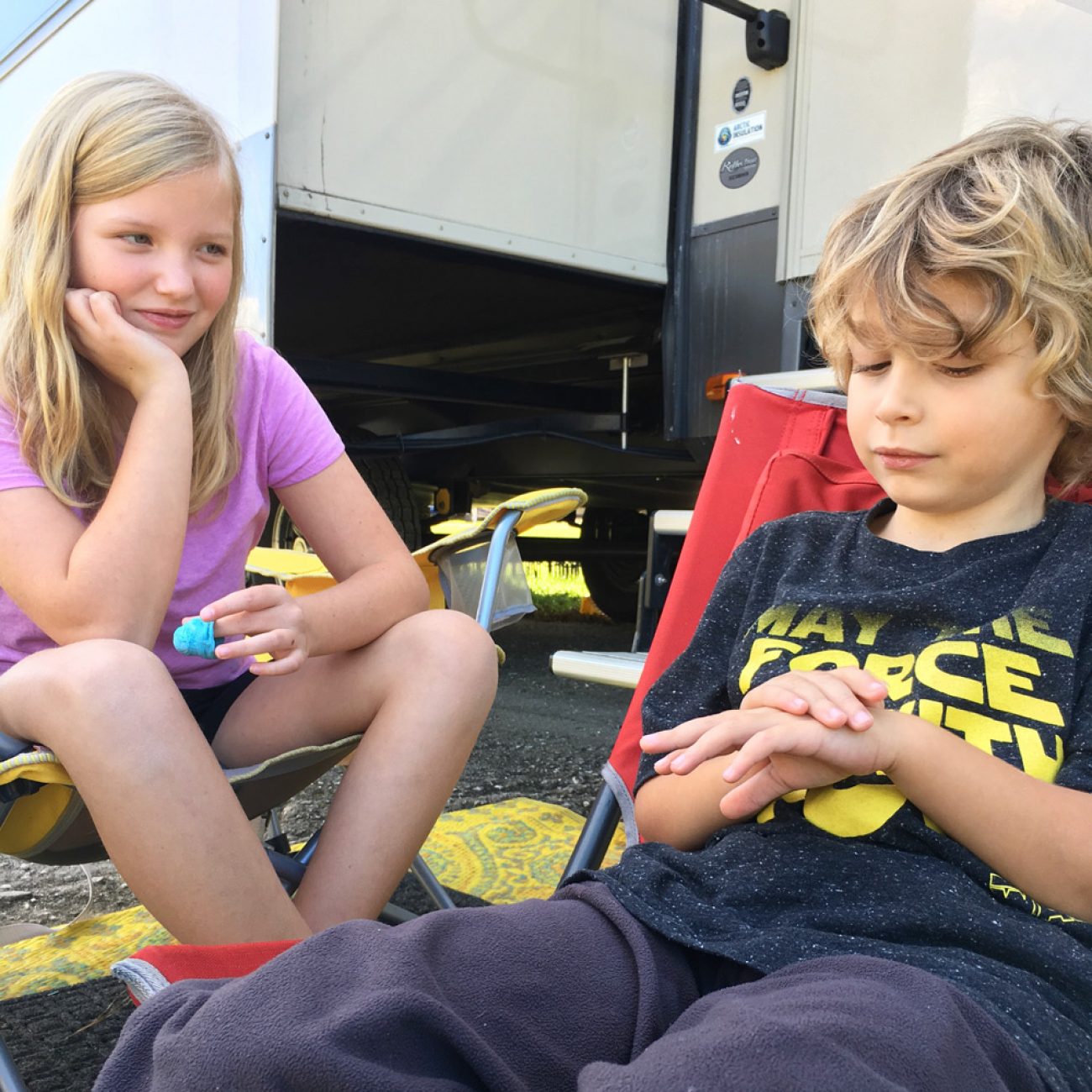 We had 8 days to kill in Florida before we headed for the Keys so we figured we would check out Thousand Trails Orlando to see what we thought about the park
This is a MASSIVE park. We didn't even see it all while we were there. After driving around searching for a site that would work for us, we finally found a 50 amp site. This is a rather crowded park but we were excited about the possibility of meeting other families that live on the road.
We had no major plans for the short amount of time that we were there. We were hoping to just get a lot of work done and leave the week open in case there were other families at the park that we could meet up with. However, after a few days at the park, we quickly realized that most everyone there were retirees. We did find one of our Instagram friends was at the same park, and in the same section. We talked about getting together and then Jax got sick...then Jett got sick...and Adali didn't feel well. So, our time in Orlando was mostly just getting the kids recovered from whatever stomach bug then ended up with and making sure they were well in time for our long drive down to the Keys!
The highlight of our time in Orlando was probably going to IKEA. It was our kids' first time there and they loved it. I love IKEA so much! In fact, that is where most all of our RV furniture came from. 
Oh yeah, it was also Thanksgiving week, which we had totally forgotten about until after I had already gone to the grocery. No turkey or dressing or pie for us. We were just glad that no one puked that day.
The kids had been working on a turkey piñata before they got sick so once they all felt better, they had a great time trying to break it open. we had to get creative since we had no stick and nowhere to hang it.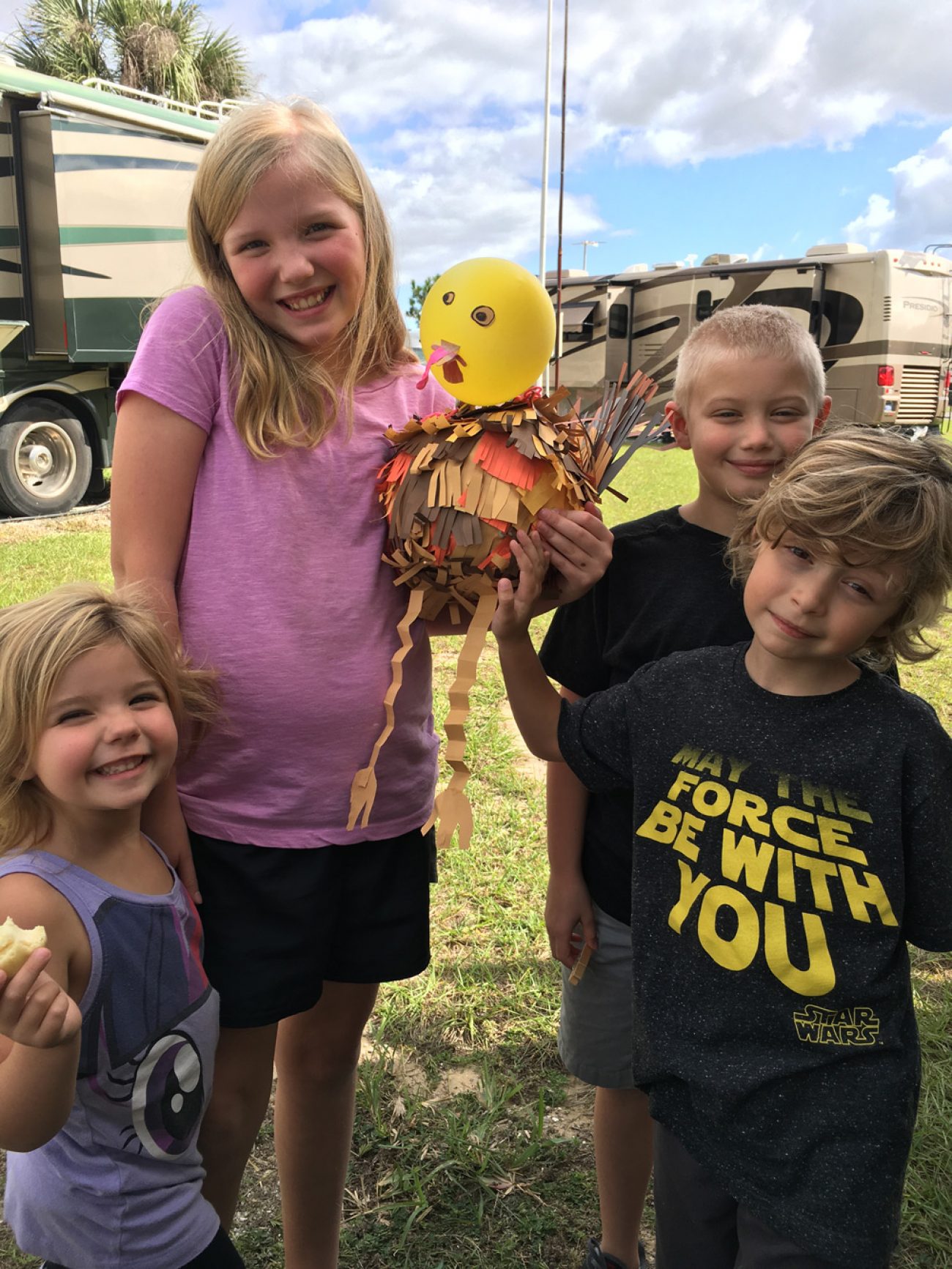 They just took turns throwing it as high as they could and letting it plummit to the ground. I'm so glad they are this easy to entertain still. Haha!
We were getting ready to pack up the trailer for travel and Jon was out at the sewer when we heard a loud thud! It sounded just like the thud I heard several months ago when our grey tank fell. I quickly ran outside and sure enough, our grey tank was now dumping into our underbelly....again. We had just had this "fixed" at Tennessee RV while we were there in October! Geeze, O'Pete! Now we have to find time to get that fixed, again.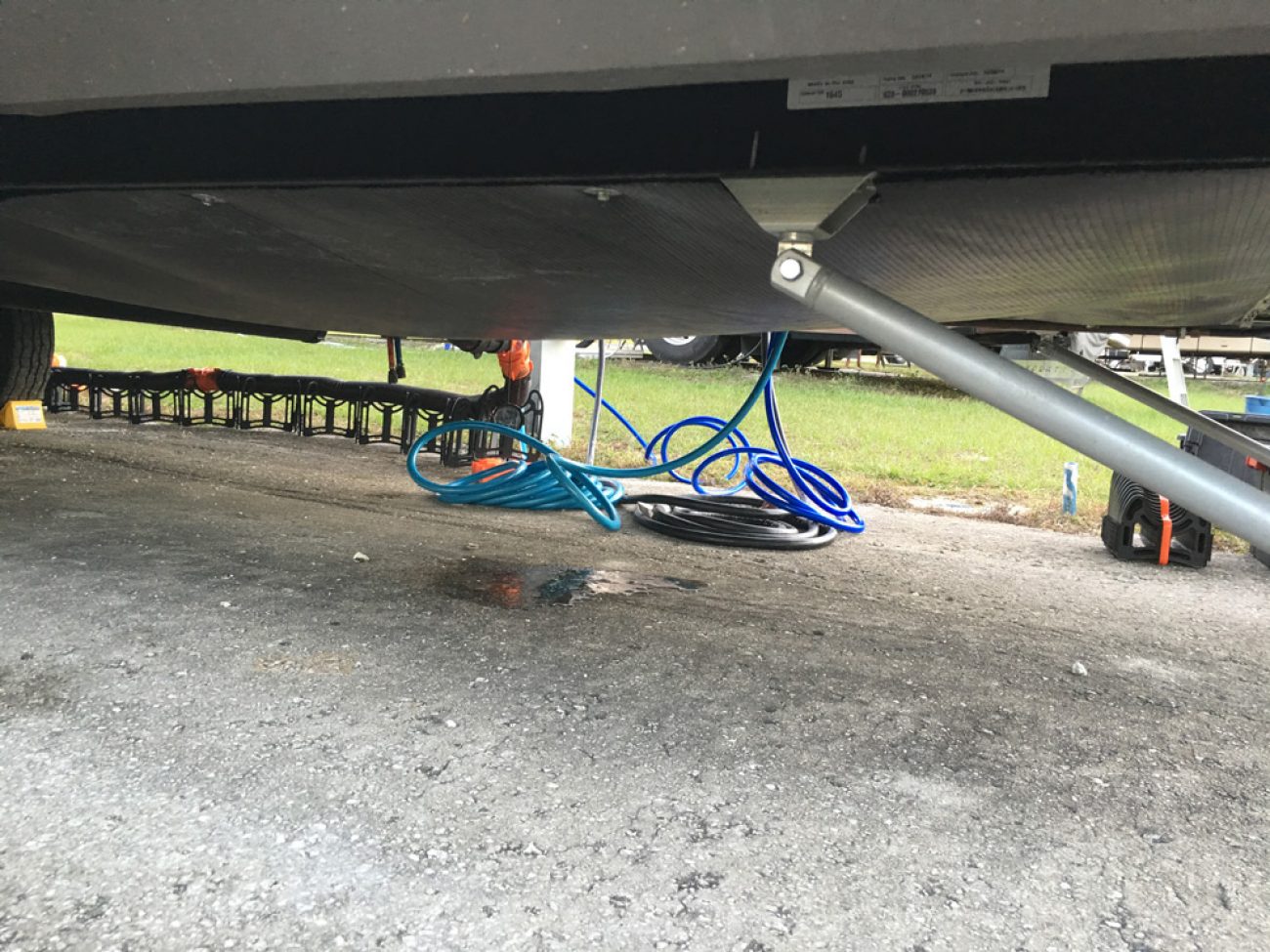 While traveling in an RV full-time seems very adventurous and you may even think that we live on 'vacation' all the time, that is far from the truth. Yes, it is amazing, but yes, we do have just as many repairs and inconveniences as living in a standard home. But, we wouldn't trade it for anything right now. 
So, Thousand Trails Orlando (which isn't even in Orlando, it's in Clermont), would we stay there again? Only if we had to in order to save money. (you can't beat $3 day) We are just not into these over crowded parks. However, the staff in the office has ALWAYS been plesant and helpful. I will give them that. We haven't ever meet any staff of Thousand Trails that hasn't been a pleasure to work with. We just don't really want to camp in those types of enviroments most of the time. I cannot wait to get some boondocking under our belt and see if that is where we want to be. I am sure we will have a lot to learn and many things that we need to adjust for that kind of lifestyle. I'm up for the challenge though!
Become a Tiny Shiny Homie!
Subscribe to our patreon-style community & help support our family so we can keep making things for you! Get early access to videos, special behind-the-scenes updates, curated music playlists, & goodies like exclusive stickers and name drops in our videos.
Signup & Become a Homie
Apparel
Grab a fun, comfy t-shirt & help support our family.
comments powered by

Disqus