The 2018 Tiny Shiny Home Travel Route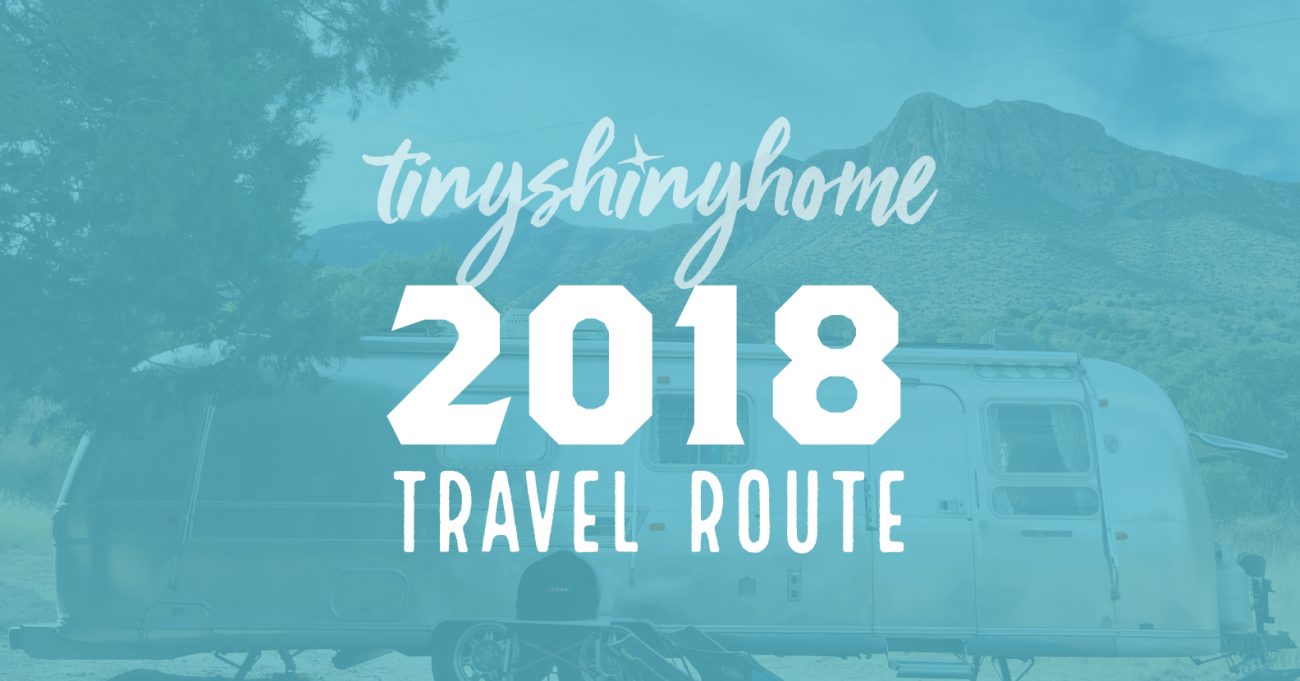 Below you'll find a map showing our travel route in 2018. Click on a marker to get a link to any articles we've written about that area. We'll keep this post updated so you can follow along with us. Enjoy!
Locations in this post
1

Sierra Vista, AZ

Started out 2018 staying in several areas around Sierra Vista hiking, planning and getting ready for 2018!
Part 1
Part 2

2

Kartchner Caverns State Park

Spent a lovely week here grilling, hiking, chilling and went on a cave tour. Highly recommended!
Read More

3

Ajo, AZ

Hunkered down here chasing warm temperatures and enjoyed the cacti and mountain wilderness.
Read More

4

Picacho, AZ

Spent a week here enjoying civilization after 3 weeks in the desert, picking up some supplies, and making some changes to our setup.

5

Lost Dutchman State Park

Spent our last few days in Phoenix here waiting on some packages.

6

Willcox, AZ

Boondocked at Indian Breadrocks and visited Chiricahua National Monument.

7

Alamogordo, NM

Spent nearly two weeks here exploring White Sands and the Dog Canyon Trail.

8

Las Cruces, NM

Boondocked at the base of the Organ Mountains and enjoyed the hiking in the area.
comments powered by

Disqus