Orlando Parking Fiasco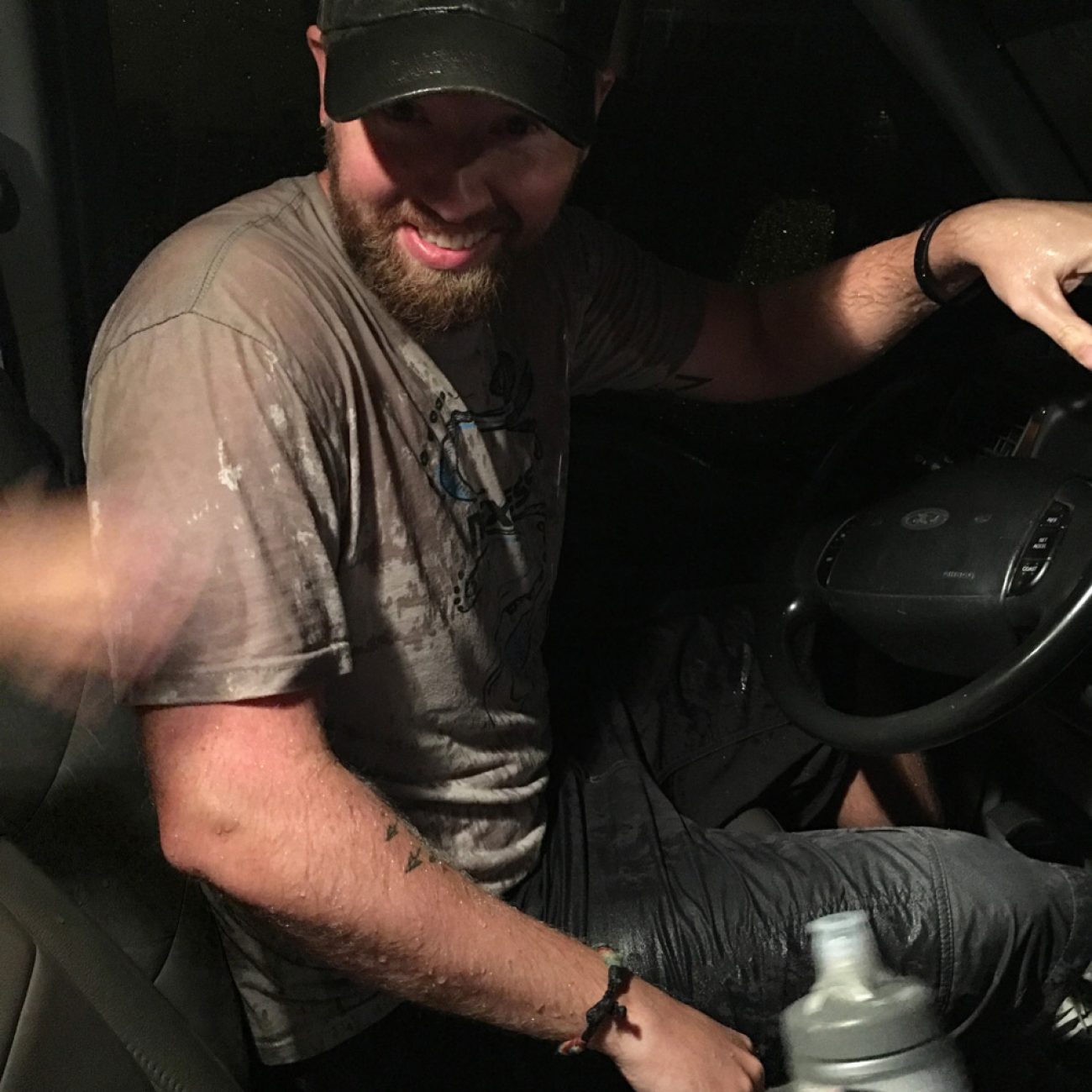 After our INCREDIBLE stay at Lake Harmony RV Park, we needed to overnight in Orlando before we made it to our next destination - Thousand Trails Orlando RV Resort. Also, we had another birthday celebration coming up and wanted to be near something fun for our oldest daughter who was turning TEN!! (say what? how did that happen?)
Knowing that it's hard to find free overnighting in Florida, I called a week pryor to ask if we could park at the Bass Pro Shop overnight. They told me I would need to call the mall security because they patrol the parking lot. No problem, I would be happy to call and ask permission. I did, and they said they couldn't tell me that I could park there but that if I wanted to, parking lot #2 was never busy and that would be the best option but to make sure we were gone by early morning. Great! That was our plan.
We arrived at the mall that Bass Pro Shop was located at the coolest 'mall' by the way. You nailed it Artegon! We parked in parking lot #2, where there were no other cars and went in to grab some dinner after driving for what seemed like forever that day. There was some crazy concert going on that night outside the main entrance and tons of security officers outside. We figured, let's just double check to make sure it is ok that we park there. I was passed around to several security officers until I got to the head of security who quickly told me I COULD NOT park overnight and we would most likely get a ticket from the police. Fan-freaking-tastic. It's now 6:00 pm, dark outside, just started raining and we have to try to find a RV park IN ORLANDO, on a weekend....piece of cake (eyeroll)
After serval failed attempts we finally found that Pondarosa RV Park in Kississimme, FL had an open, pull-through spot that we could stay in for the night! Sweet!! 30 minute drive and we made it! It was a torential downpour. We found our site and waited a few minutes to see if the rain would let up so that we could get out and go hook up to set up the house for the night. (cue moment when an Airstream or a Class A Motorhome would be SUPER helpful!) The rain was NOT letting up and we just decided that we had to make a run for it. Jonathan and I both have our routine of setting up down pat so we just had to figure out how to do it MUCH QUICKER in the rain and without me being able to bend over (due to my broken butt).
It was like a really bad, funny movie. As soon as we stepped out of our truck we were ankle deep in water (and grass clippings) and it was still coming down hard! By the time we got the RV set up it looked like we had just stepped out of the shower, with all our clothes on. It was definitely a memory and a funny one at that. 
We finally got the kids in the RV, everyone got dry clothes on and warmed up and we were so ready to call it a night. Big thank you to Ponderosa RV Park for letting us come in after hours and being willing to help us out last minute.
The next morning was Adali's TENTH birthday! I always let the kids request a special birthday breakfast and Adali always picks the best options. This year was no exception. She requested strawberry crepes with homemade whipped cream! She knows what's good!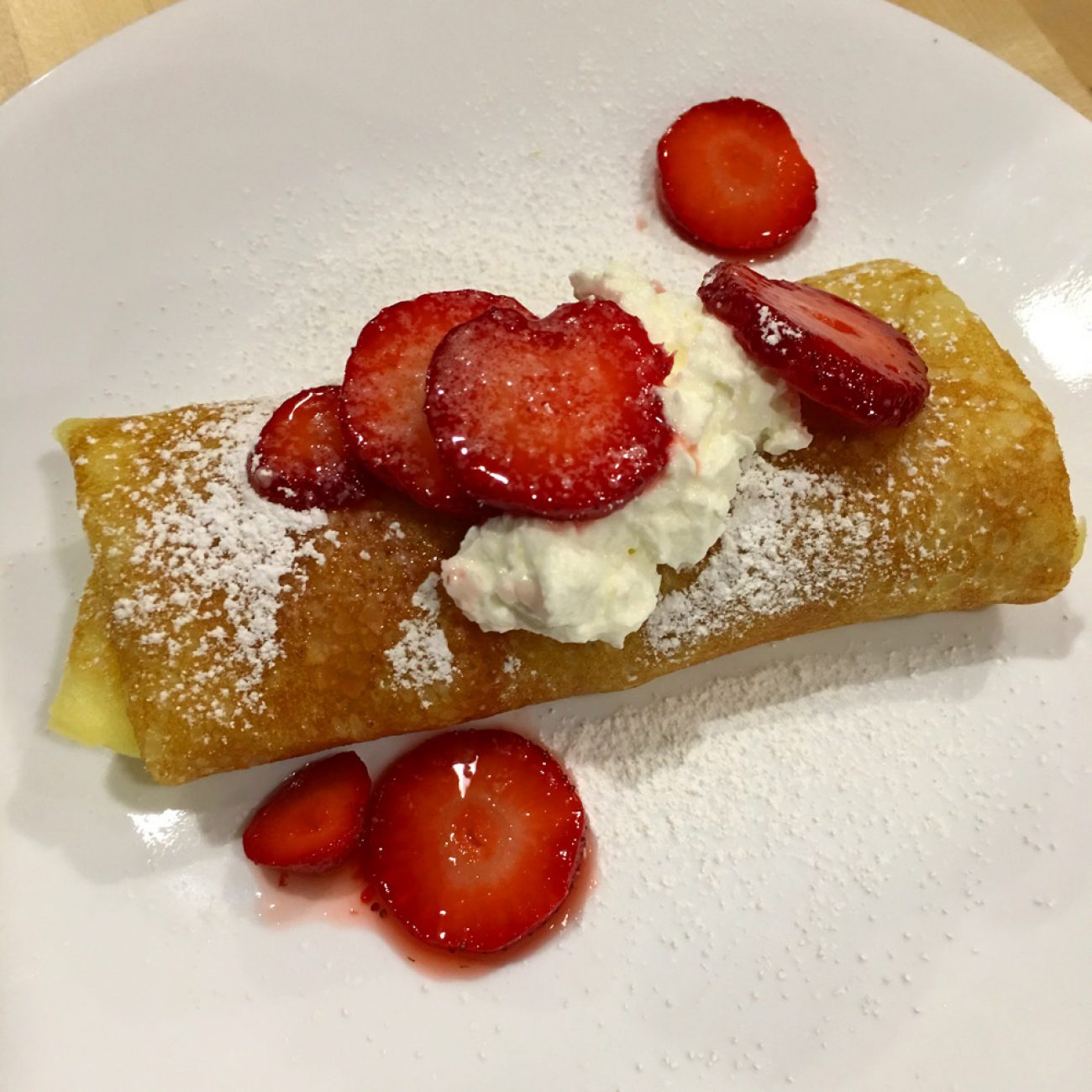 Jon made another trip out in the rain to go get the ingredients I needed to make her birthday breakfast while I got the kids in bed and started decorating for her special day. The next morning I got up early to start on the crepes and Adali got up earlier than usual. She's easy to read and I could tell she was holding back her excitiment that her big day was finally here. I love this stage of life that we are in. They're young enough that whatever we do is a big deal to them and they still like being around us, but they're old enough to really tell us what they want and think. This is by far, my favorite stage of the kid's lives so far. I want to just freeze time right now and keep them this age forever!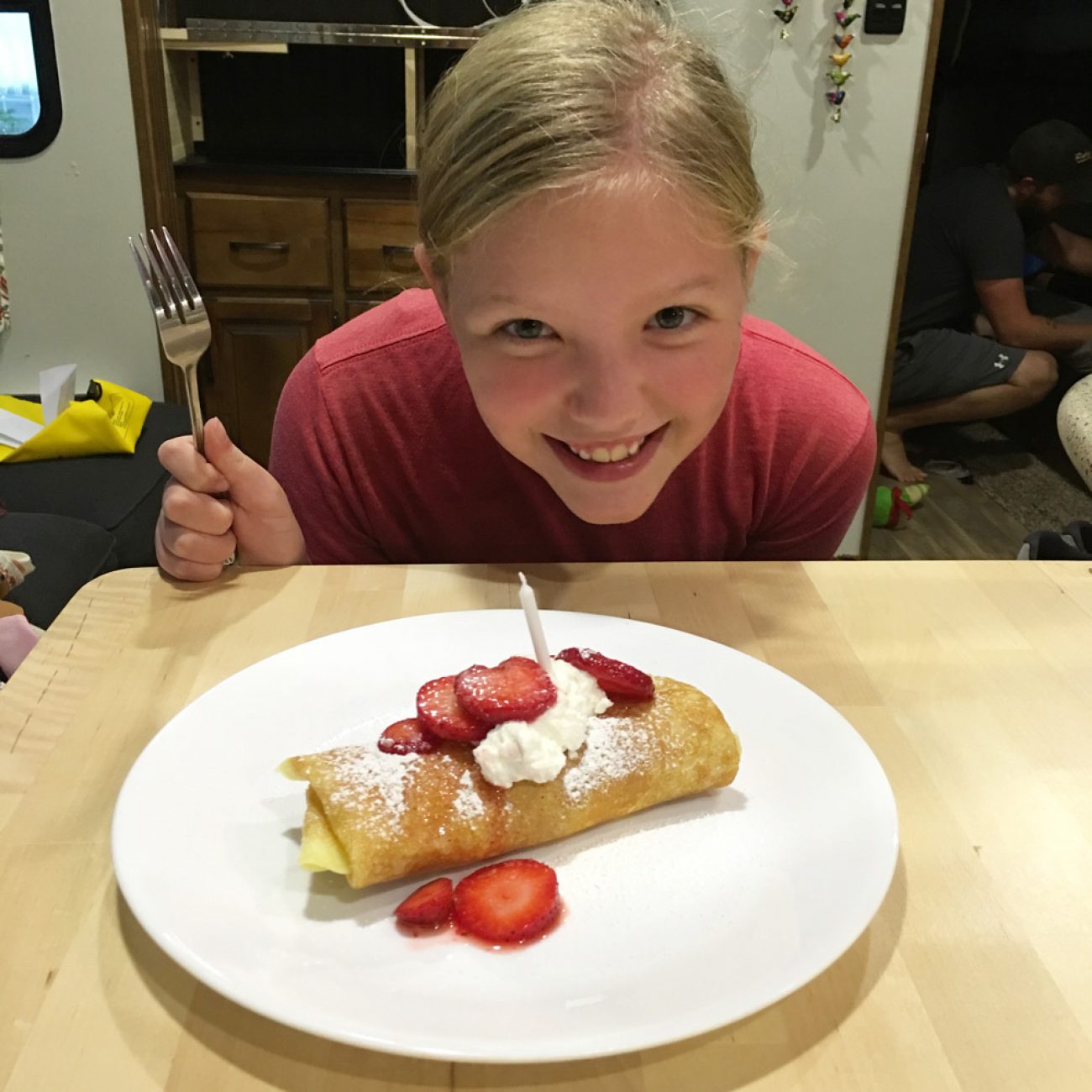 We celebrated  with the crepes at breakfast and she got to open up her cards from her grandparents but we still had to drive on her birthday (only an hour) so we decided that her big one-on-one time with mom would be on Tuesday so that we could have more time and be able to do what she had picked out! 
Stay tuned for the next post on Adali's big birthday celebration....it was WILD :)
OH! Sidenote : Pondorosa RV Park has these crazy ducks/birds/things that make the most obnoxious noises when they're not happy. We spotted them as were were heading out in the morning and they were not happy that we came by the fence to say Hi without any bread in hand. Kid's thought it was neat, I was glad they were behind the fence!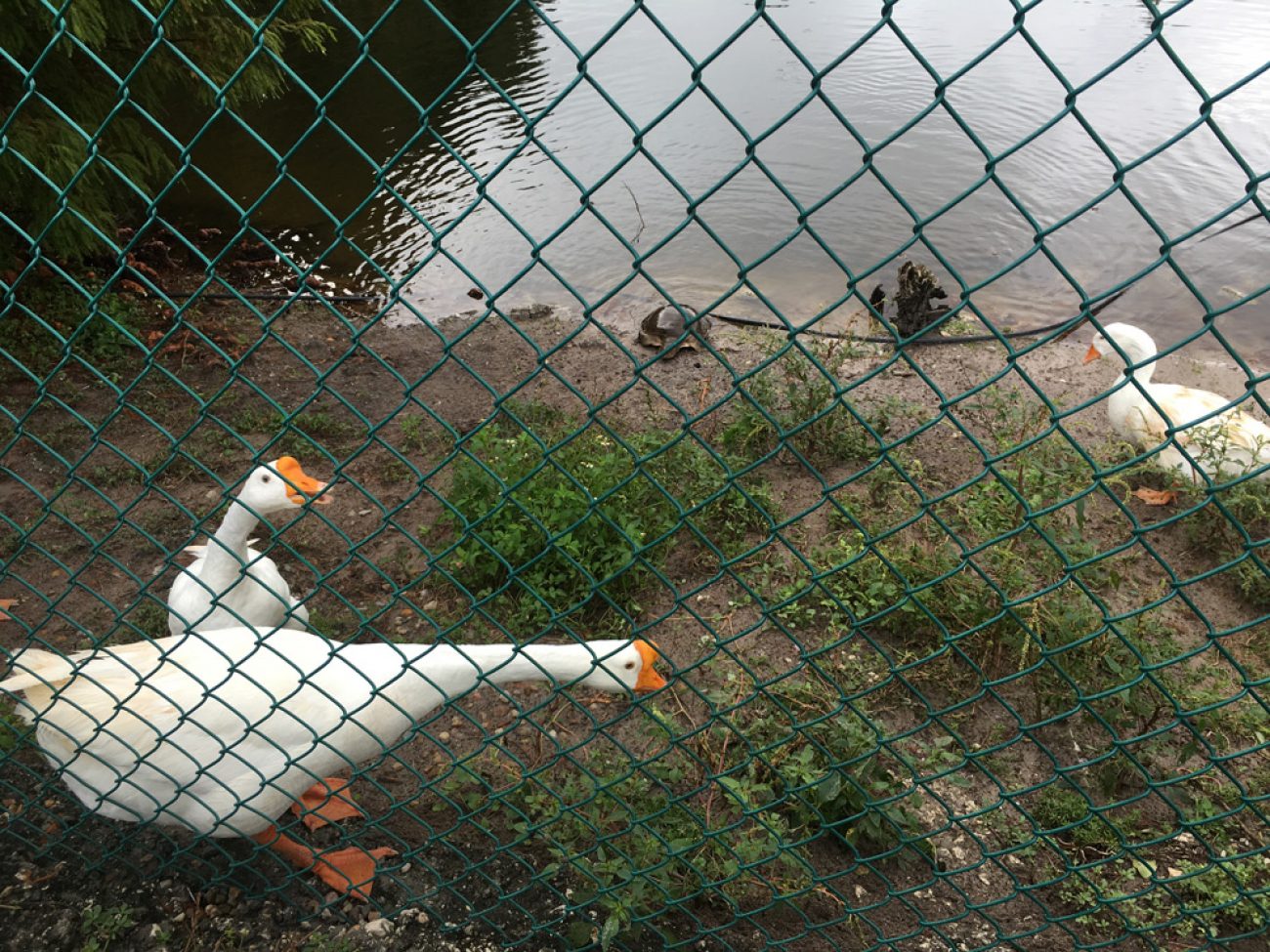 Become a Tiny Shiny Homie!
Subscribe to our patreon-style community & help support our family so we can keep making things for you! Get early access to videos, special behind-the-scenes updates, curated music playlists, & goodies like exclusive stickers and name drops in our videos.
Signup & Become a Homie
Apparel
Grab a fun, comfy t-shirt & help support our family.
comments powered by

Disqus